Are you interested in advertising your business with Osaka.com? Get in touch with us via webmaster@osaka.com.
About us
Osaka.com is a rapidly growing information source on everything from Osaka City and its surrounding area. Our page aims to differ from other Osaka pages by creating an in-depth informational content for everyone who's interested in Osaka's features more than reading an overused generic information.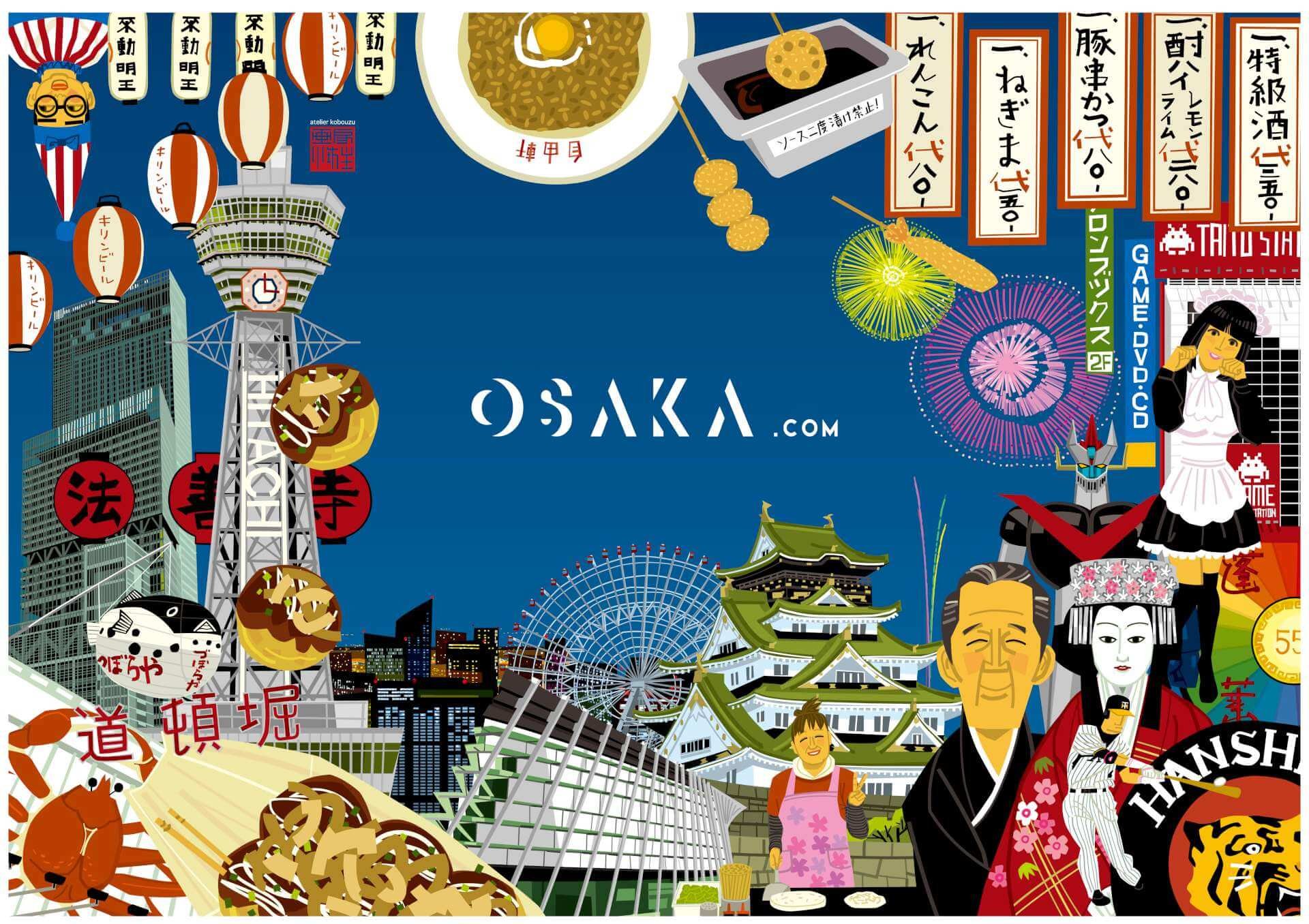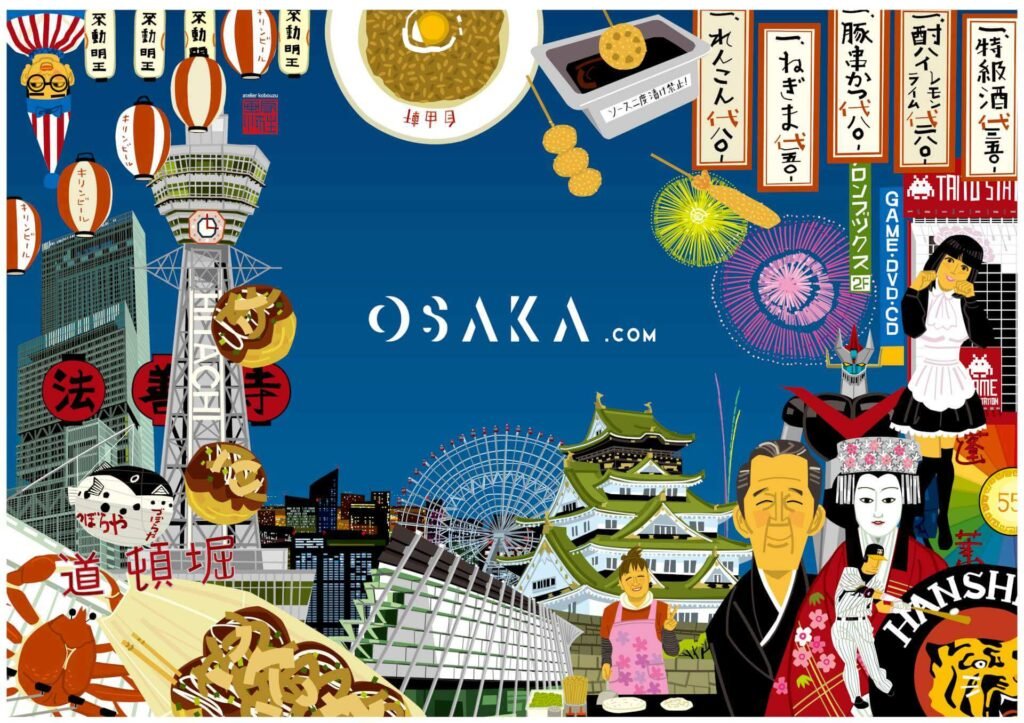 Our ultimate goal is to become Osaka's "Wikipedia" and cover everything from Japan's kitchen not only for temporary visitors but also long term residents and locals.
Our team is a group of experienced writers and content creators who have a deep connection with Osaka and whose objective is to bring you the most relevant information on popular and unknown places in Osaka but our scope doesn't end there.
We understand that the biggest asset of our favorite city in Japan are the warm and welcoming local people so we will strive to collaborate and work with interesting businesses and individuals in Osaka Prefecture, so if you have a story to tell, don't hesitate to contact us.
---
Statistics and Advertising
Even though our marketing efforts are financially limited, they are very effective by utilizing SEO and social media strategies to target the right audience. We have recorded a solid growth in google organic traffic in the past 6 months as displayed below on a screenshot from our Ahrefs account and currently seeing additional +100 each month. The total number of readers per month adds up to around 4000.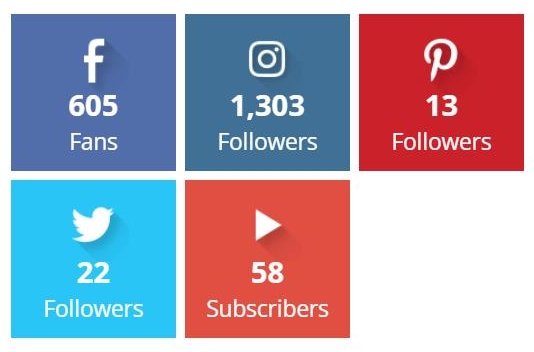 Our digital marketing endeavors allowed us to over-take some of the travel media giants in google rankings for various keywords. This makes us a solid contender to some of the biggest sites out there and potentially creating a great opportunities for businesses to advertise on our page.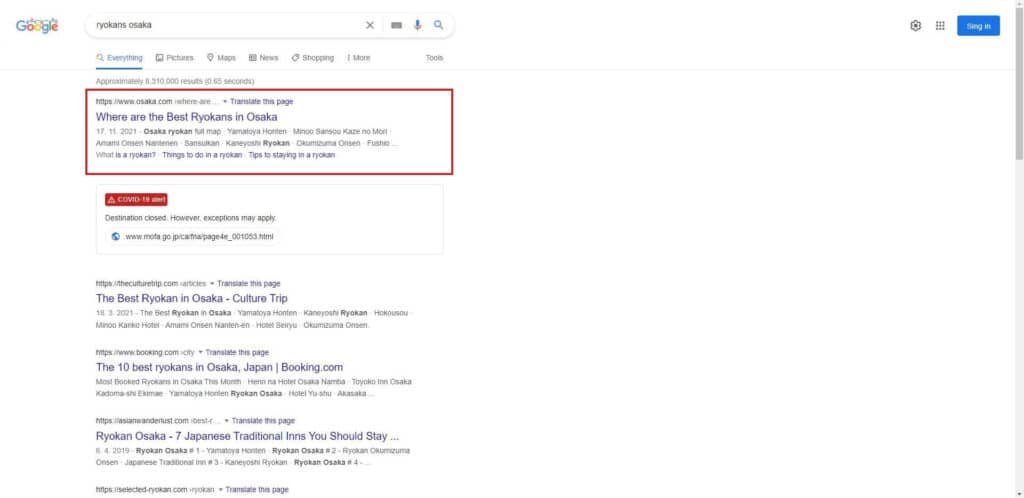 ---
Advertisement options – AD BANNERS
We can currently offer various banner ad placements on our page as shown below.
Osaka.com

TOP BANNER AD
The MAIN AD placement on top of our page that gets displayed throughout the whole website.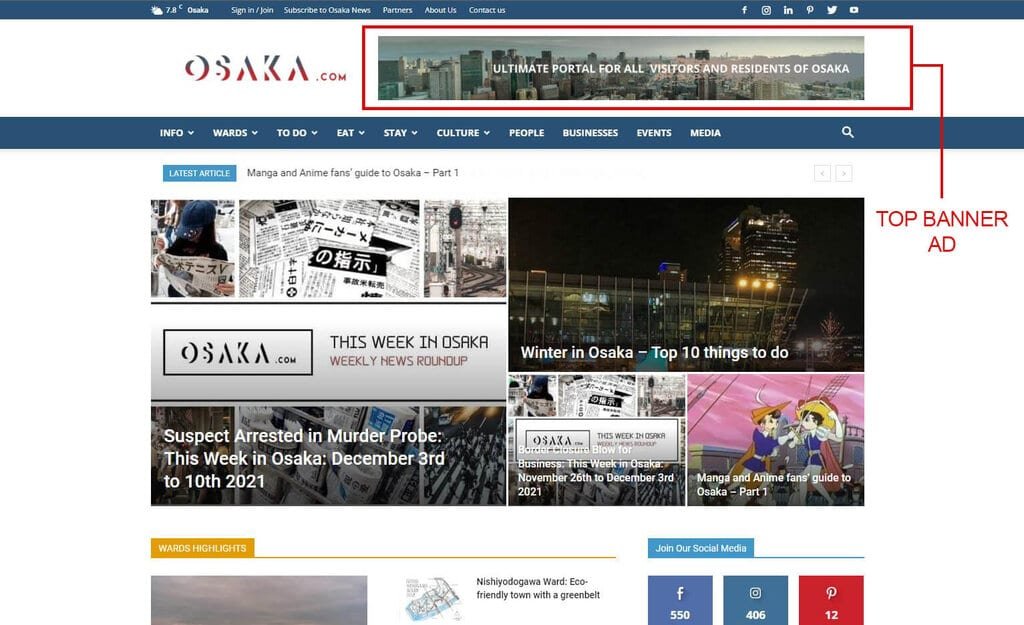 Osaka.com

SIDEBAR AD
Square shaped SIDEBAR AD placement displayed through out the whole website.
Osaka.com

ARTICLE AD
Long rectangle shaped ARTICLE AD placed among random or specific paragraphs.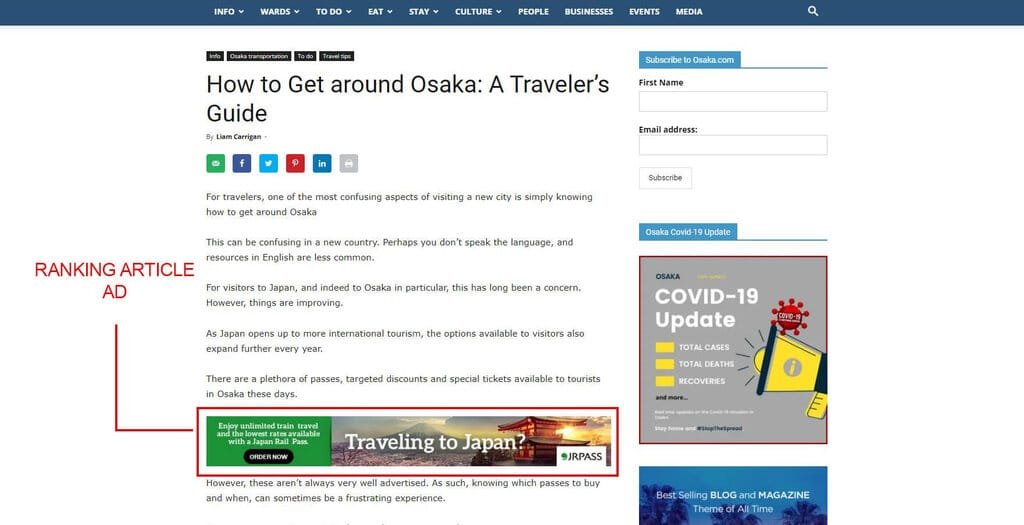 ---
Advertisement options – FEATURE ARTICLE OR VIDEO
Our website offers featured article option for various types of businesses that want to advertise their ongoing project, venue or having a full interview to introduce their firm. After an agreement, we can also arrange a video promo to be tailor-made for your niche.
---
In case you would like to collaborate with Osaka.com in either one of these forms, please contact our email addresses:
webmaster@osaka.com
allan.hsu@osaka.com
tomas.meleg@osaka.com