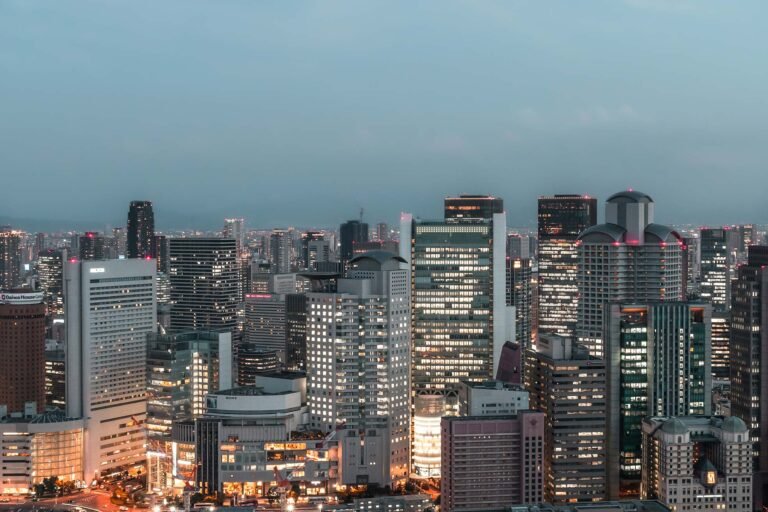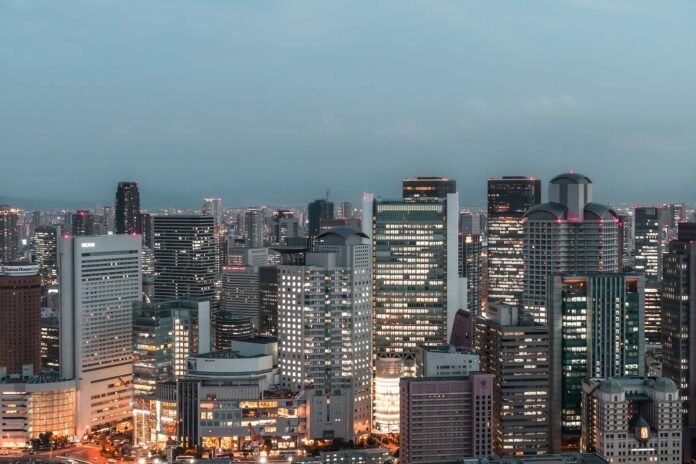 Osaka has long been considered a must-visit in Japan for first-time travelers and repeat visitors alike, and for good reason. The vibrant city is a unique melting pot of different subcultures, history, art and more! With traditional Kyoto just a short train ride away, Osaka creates a stark contrast to the zen gardens and temples of yore with bright lights, bustling shopping streets and loud, welcoming restaurants. It has been a while since tourists have been able to experience Osaka and its offerings, and as Japan prepares to open its borders once again to eager travelers, we explore the top 5 luxury hotels in the centre of Osaka to help make your next Japan trip luxurious.
The Ritz Carlton Osaka
Website: https://www.ritzcarlton.com/
The Ritz Carlton Osaka has a charming air of old-world European elegance with extravagant décor and furnishings. Inspired by an 18th Century English manor, the Ritz Carlton brings a sense of British style mixed with subtle touches of Japanese tradition. The lobby is a welcoming area with multiple areas to sit and relax, creating the atmosphere of a stately English manor in days of old. The marble flooring, an abundance of chandeliers, antique furnishings and unmissable bouquets of flowers and centerpieces throughout the hotel continue this grand experience. The hotel also features a private art and antiques collection which can be viewed by personal tours.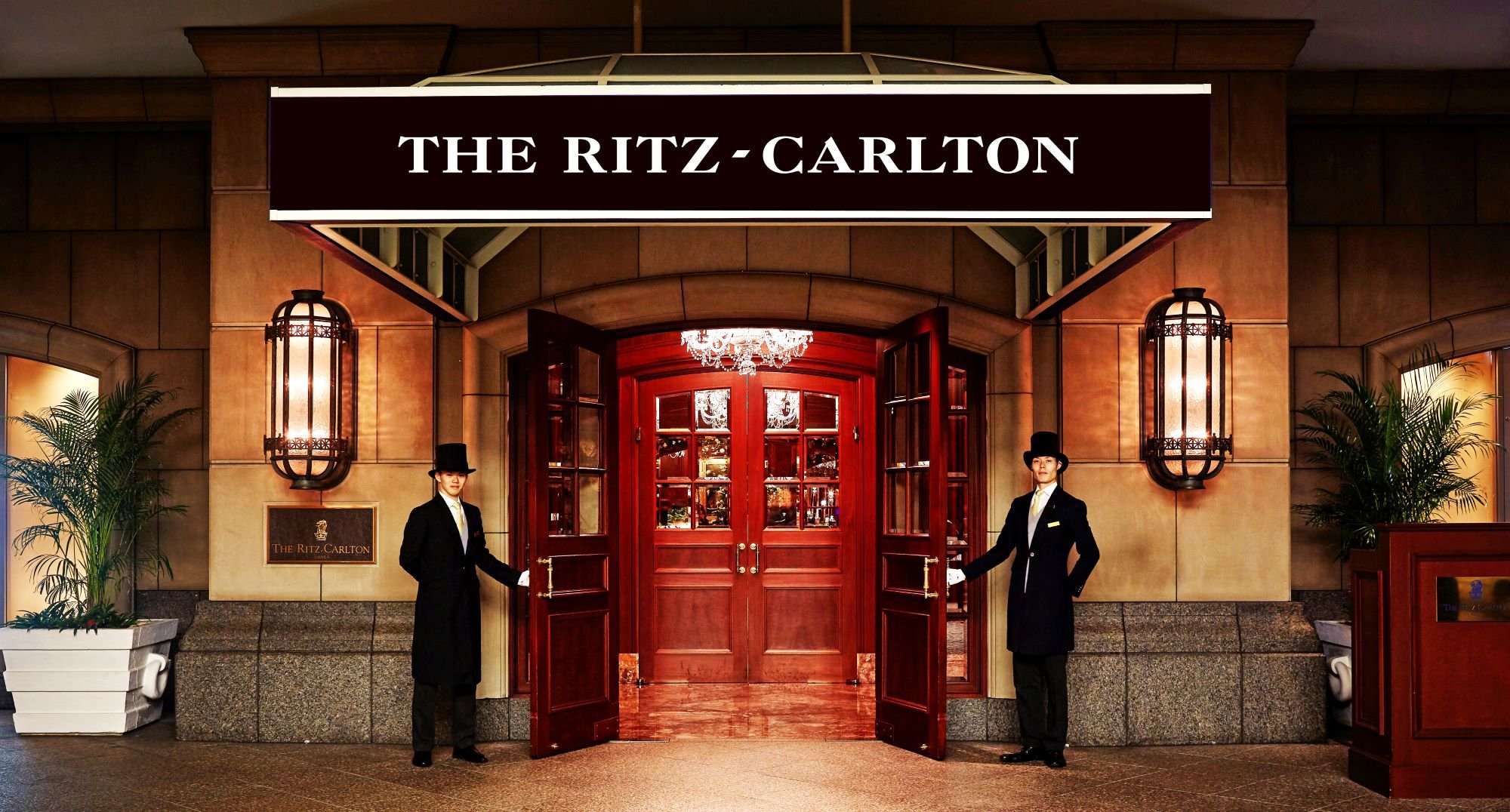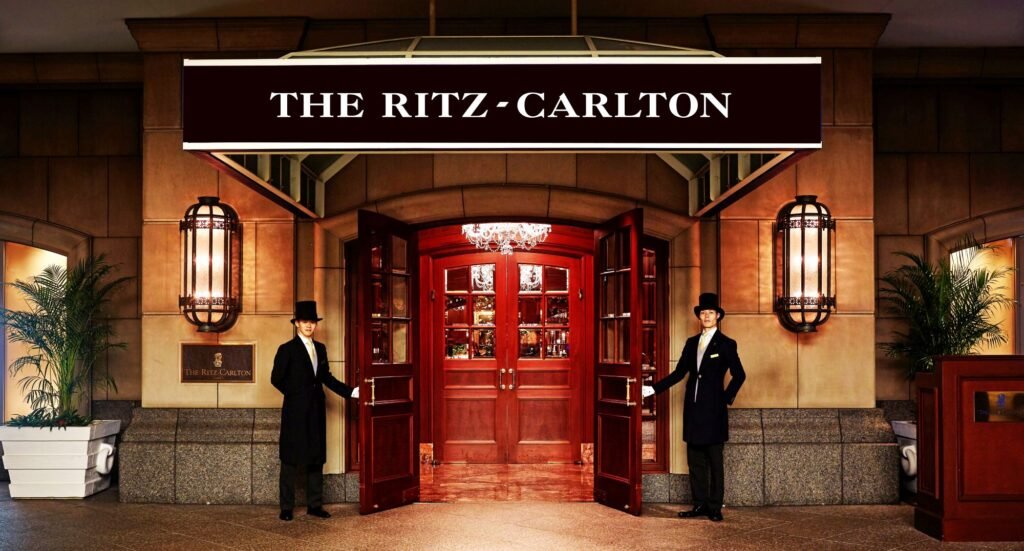 The Hotel is located in Nishi-Umeda, just a few minutes from Osaka Station and part of the bustling centre of the city. The Ritz Carlton is one of the tallest buildings in Umeda boasting amazing views over downtown Osaka from its upper 36th and 37th floors.
Rooms
The rooms and suites continue the theme of British elegance with welcoming high beds, large windows and English-style furnishings. All suites accommodate roaming from 65 metres squared with some reaching an impressive 230 metres squared. Non-suite rooms are no less than 40 metres squared themselves either. Each bathroom features Italian marble with plenty of room to move around in these extravagant bathrooms. Ritz Carlton Osaka also caters to those looking for a Japanese feel with a traditional Japanese suite which embraces Japanese traditional style with futons, tatami mats and shoji screens. The Japanese suite also includes a private Mikage stone bathtub and yukata. Many rooms also provide panoramic views over the city, which is especially impressive at night when the bustling city is full of light.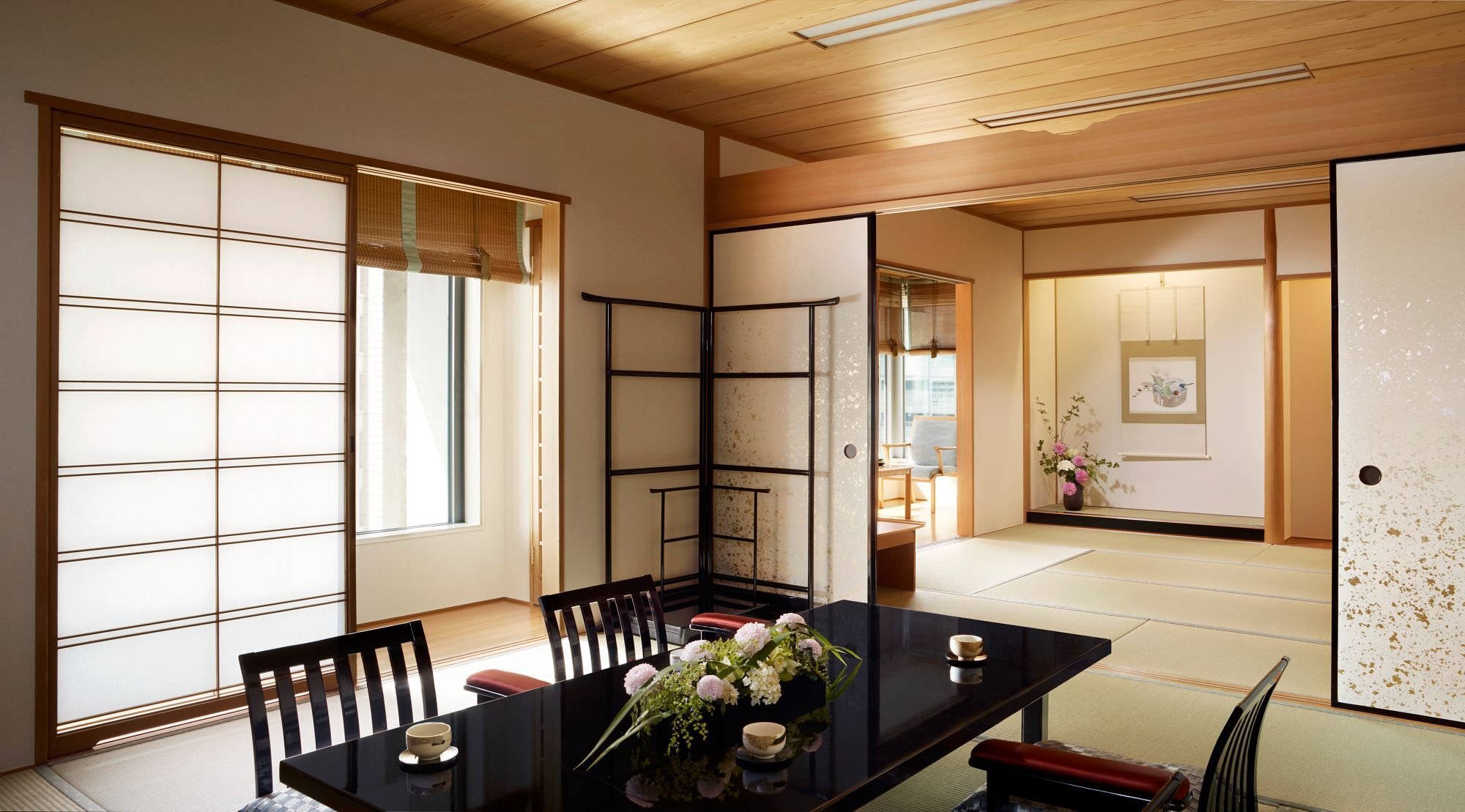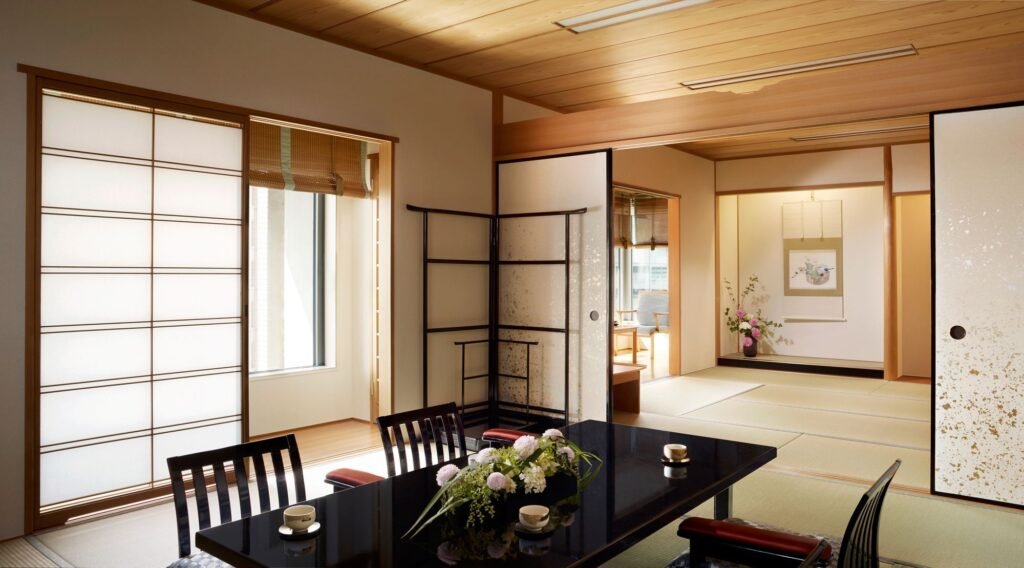 Restaurants
When it comes to dining, The Ritz Carlton has gone above and beyond in providing a range of cuisines in their restaurants. There are six restaurants and bars, each specializing in a different cuisine. Long-standing Head Chef Christophe Gibert has been amazing guests with his exceptional shellfish and meat dishes at the French restaurant, La Baie since 2006. The 42 guest restaurant offers private dining and an award-winning wine list. Hanagatami feels like stepping into a small town showcasing five cuisines: sushi, sumibiyaki, kaiseki, teppanyaki and tempura tucked away in dazzling decoration to showcase Japanese teppanyaki cuisine. There is truly something from everyone at the restaurants of the Ritz Carlton.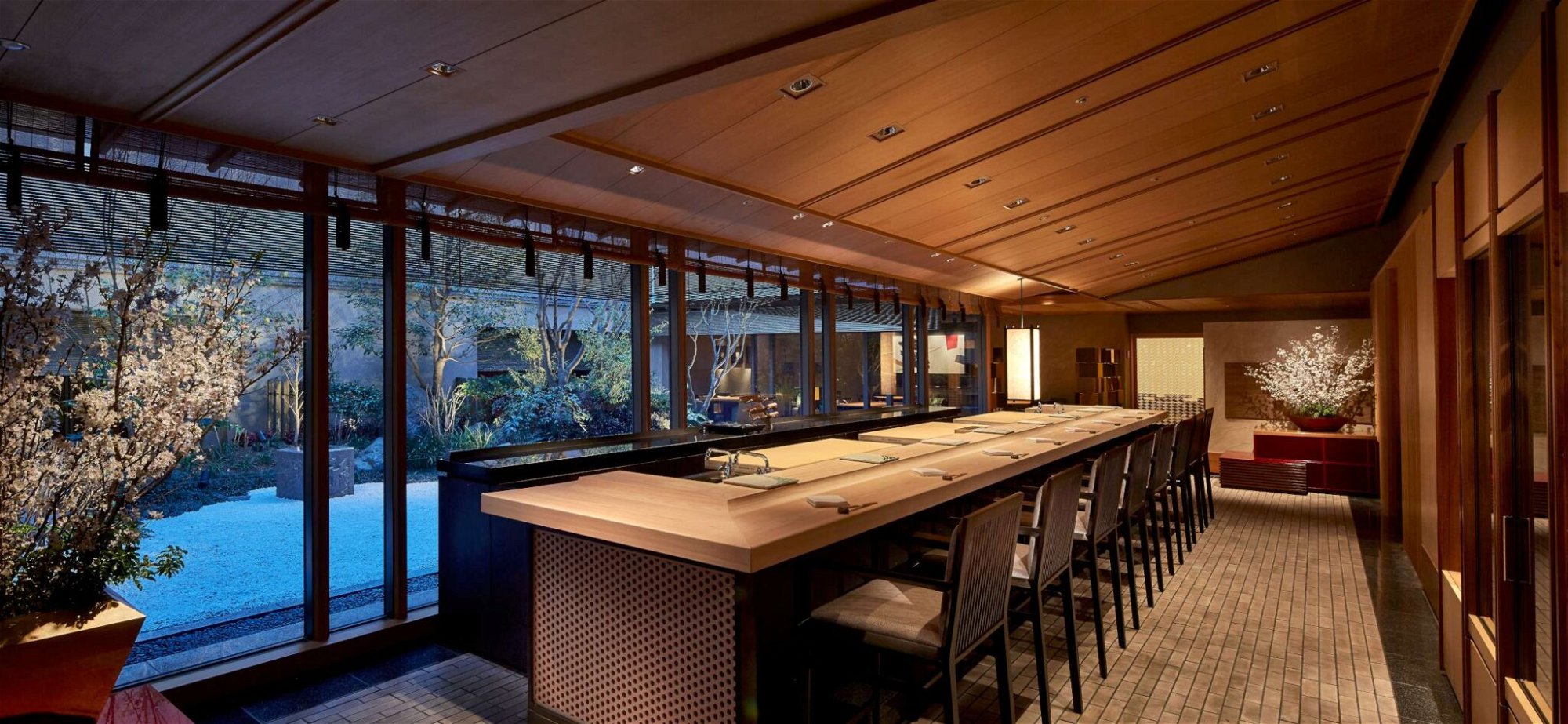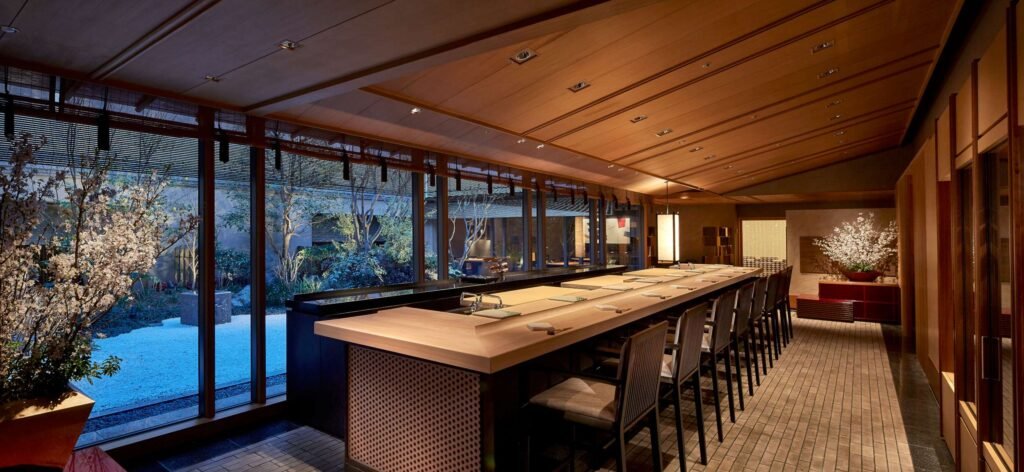 Amenities
Ritz Carlton has an extensive fitness centre and spa intended for guest-use. The fitness centre has a wide array of equipment, including a variety of muscle isolation machines and free weights, and luxurious spa houses facial and body massage therapists available for reservation. There is also a large indoor pool in addition to both indoor and outdoor Jacuzzi, all overlooking the peaceful, English-style gardens. The spa aims to combine Japanese and English treatments to create unique and effective facial and body treatments. With use of matcha green tea treatments as well as caviar treatments, the spa has found a perfect balance of cultures.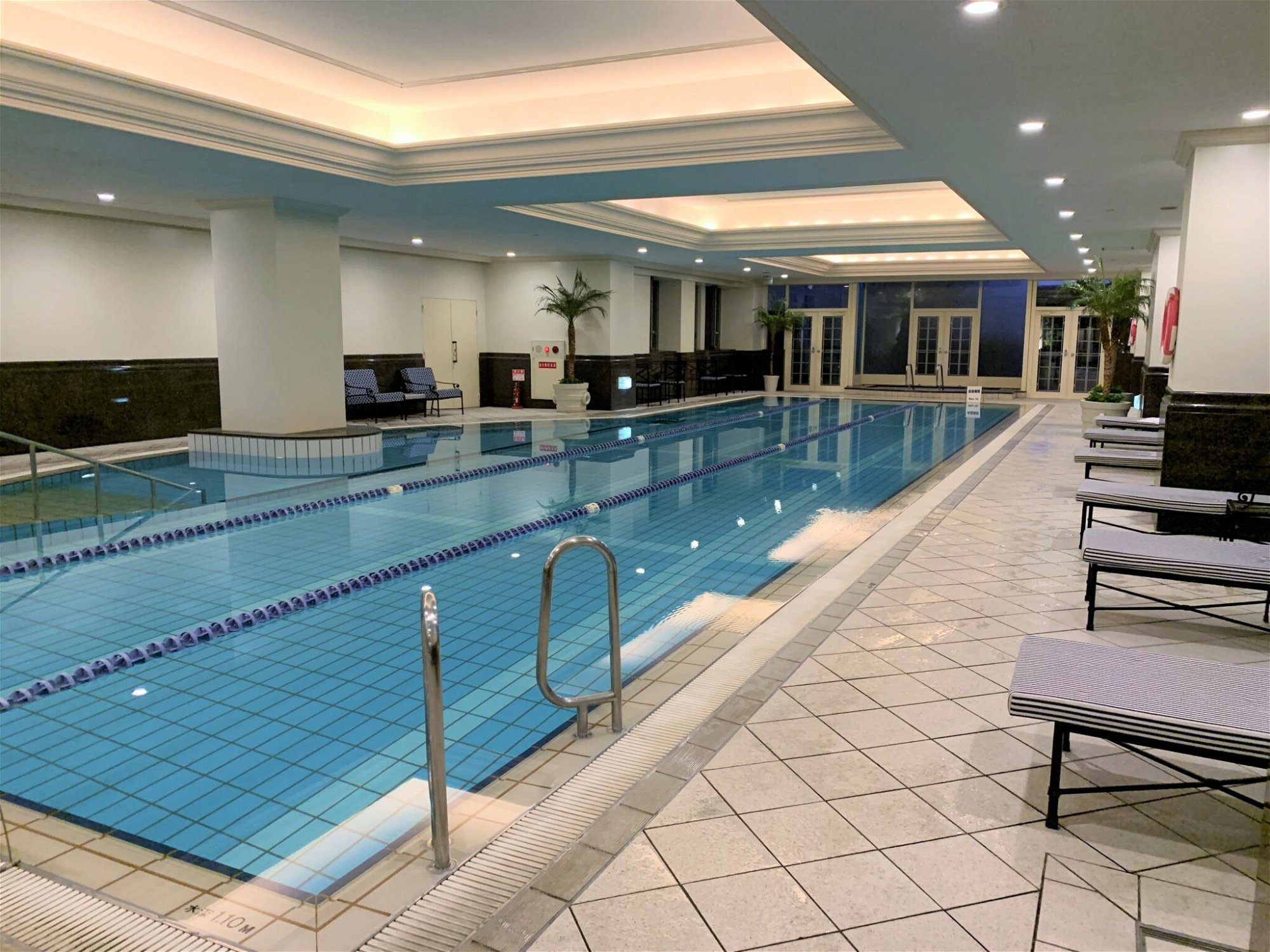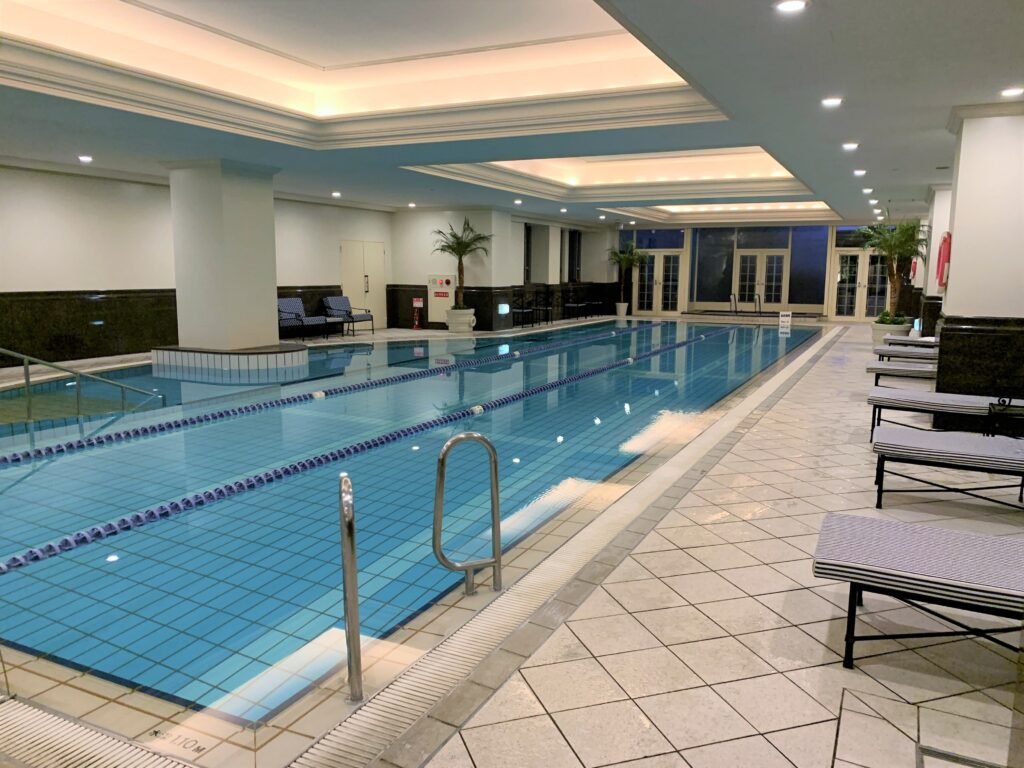 ---
InterContinental Osaka
Website: https://www.ihg.com
Imagine stepping into a building and having your entire aura cleansed of the hustle and bustle of the city streets below you. Intercontinental Osaka (ICOsaka) helps create this experience from the very first step into the hotel. The signature Agraria fragrance and exquisite tropical paradise welcome you to the enormous cloud-hosting space above, extracting stress from the business of the outside world with their amazing amenities and top-class service. It is challenging not to be left in wonder at this monumental first impression.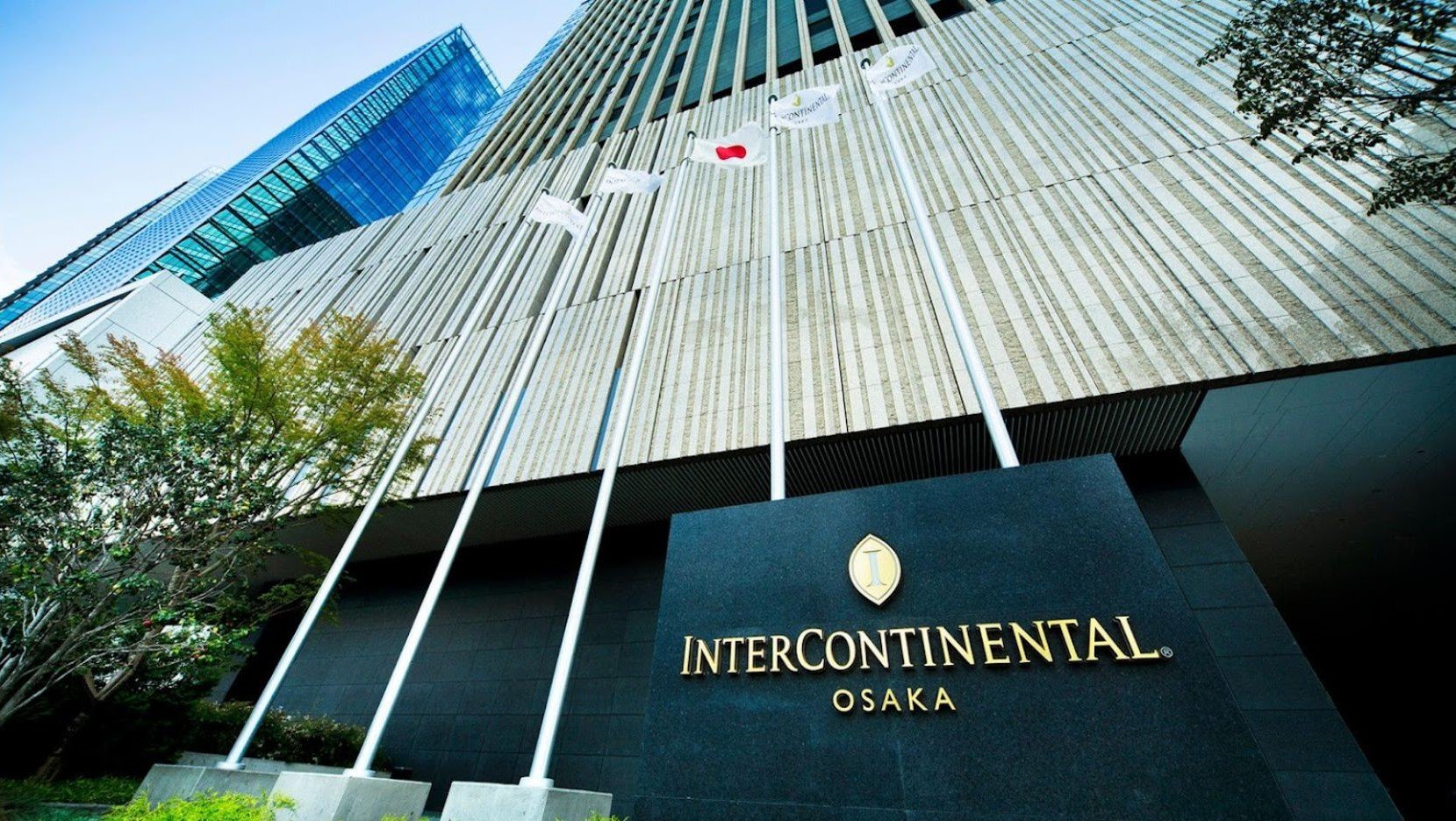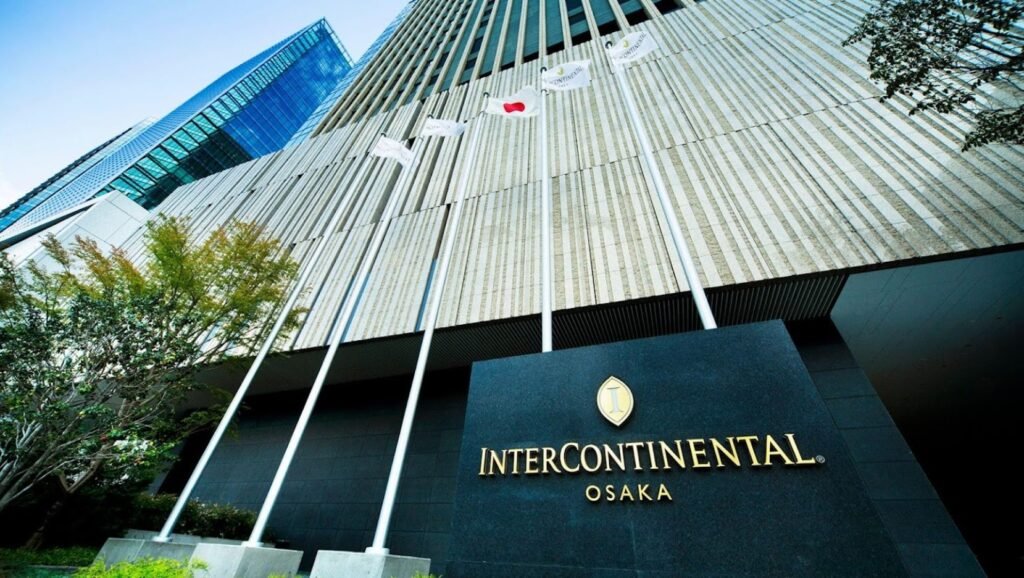 Located in the heart of one of Osaka`s busiest districts, ICOsaka provides access to all your lavish shopping and travel needs. The stunning 32 storied hotel is part of the historic international hotel brand InterContinental Hotels, dating from 1946. The brand has spread across the world and become an industry standard in luxury hotels.
Rooms
Each meticulously-designed room boasts a glorious panoramic view of the busy Umeda borough with floor-to-ceiling windows reaching the nearby Yodo river and beyond. The light and airy decor of the rooms provide a familiar and calming feel while surrounding out in luxury. Each ICOsaka bathroom is fitted with Agraria toiletries to allow you to experience more of this luxury scent and rainfall showers provide relaxation after busy days of exploring Osaka. Executive rooms in the ICOsaka provide a champagne welcome with a Louis Roederer Champagne and daily canapes and cocktails are provided. Suites also provide this service, allowing you to truly experience luxury in Osaka.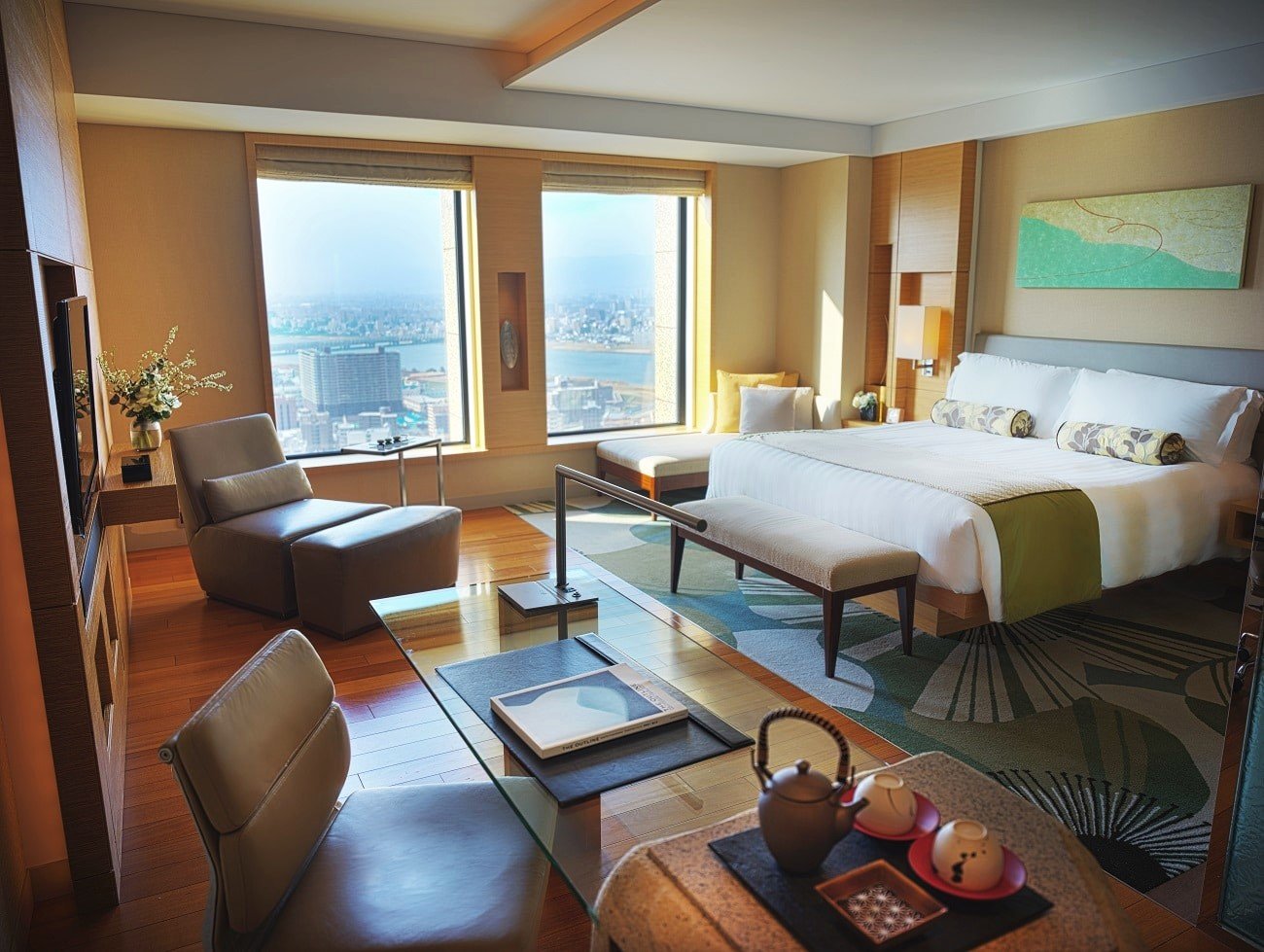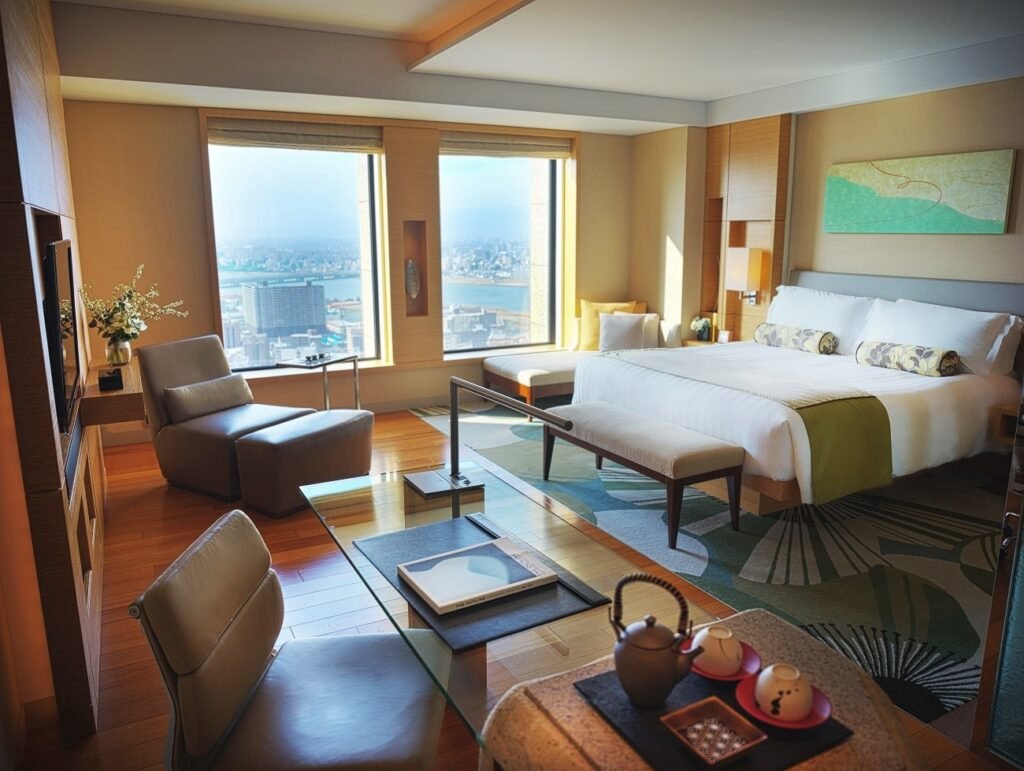 Restaurants
The ICOsaka also has 5 on-site bars and restaurants, ranging from the ever-popular French-Japanese fusion restaurant Pierre to the impressive Bar Adee, which provides original cocktails under projection mapping. Each of the restaurants and bars provides a unique experience so you can always find something suited to your tastes. Most also provide private rooms and are able to arrange special event experiences, ideal to celebrate birthdays, anniversaries or other special days.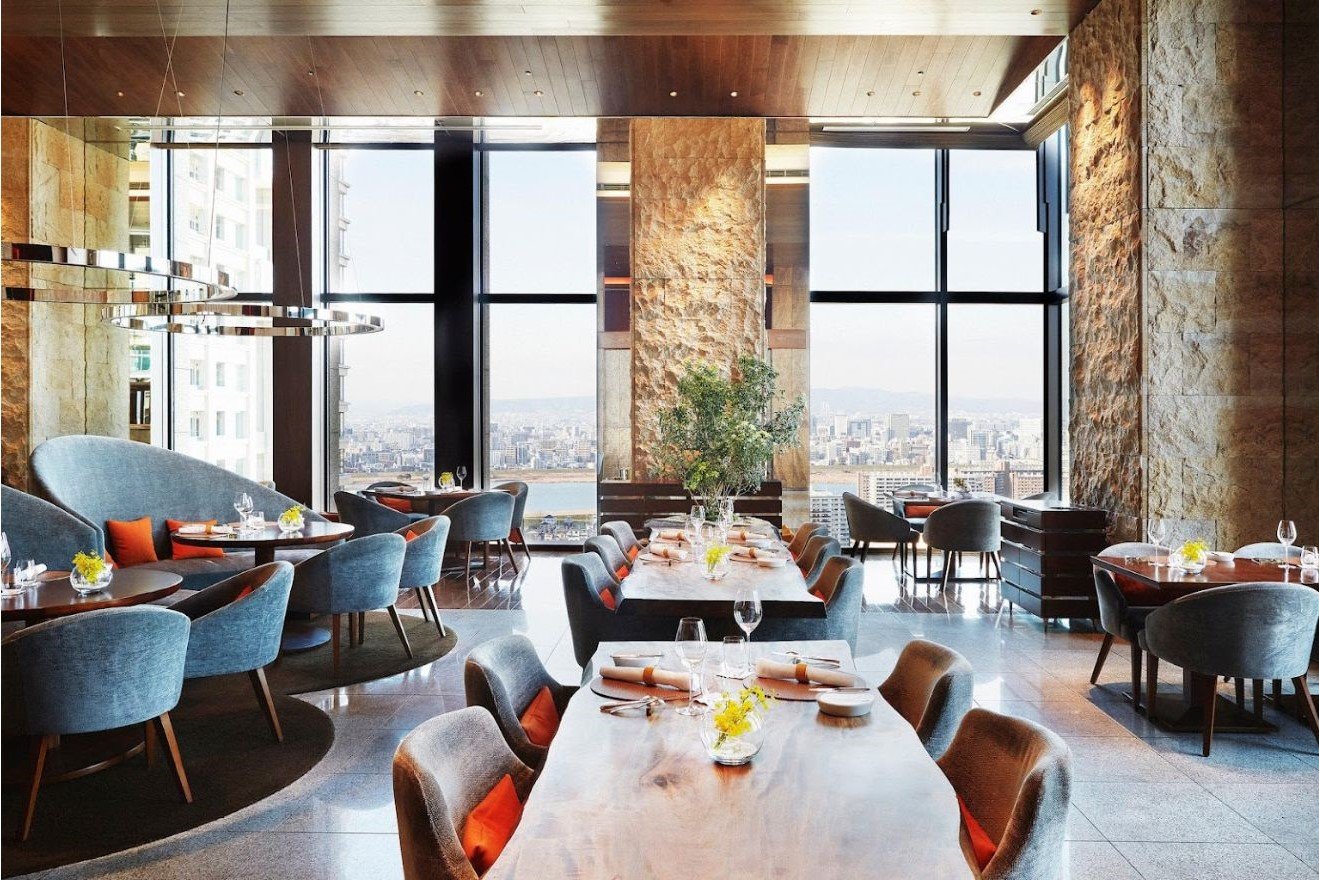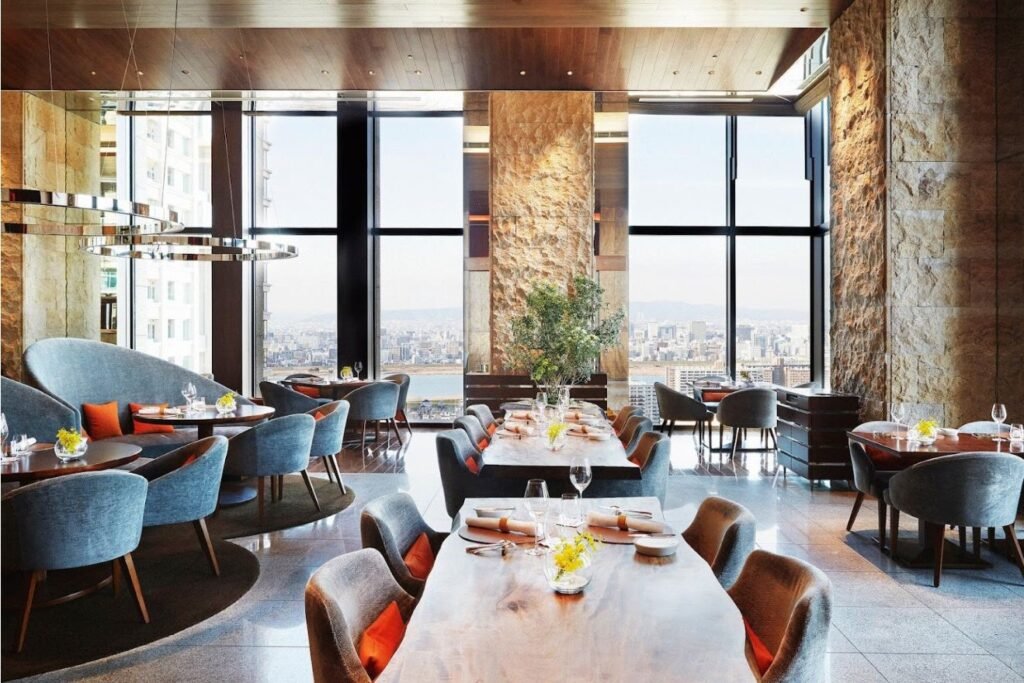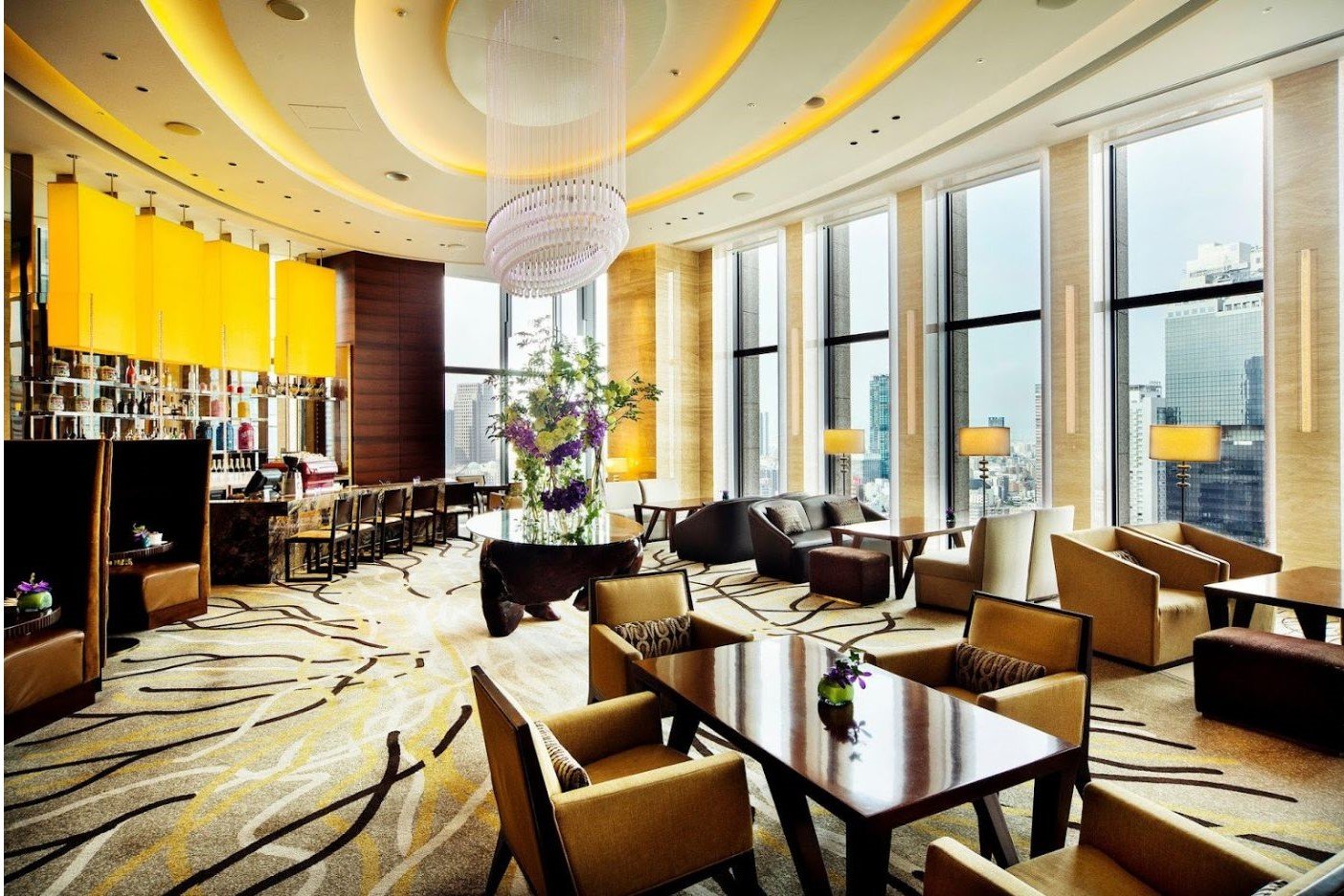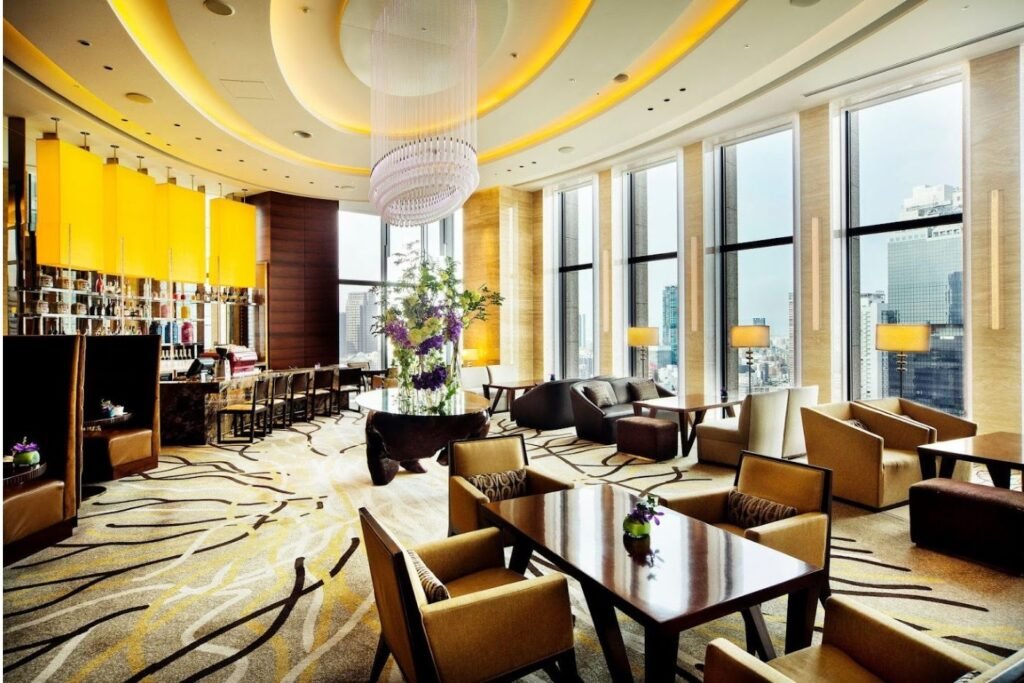 Amenities
The hotel has a dedicated fitness floor complete with an indoor pool, gym and spa. The hotel has also created a hot spring area reminiscent of traditional hot spring resorts but with all the modern amenities. Various body and facial treatments are available at the spa, which focuses on the basic elements and their impacts on the body.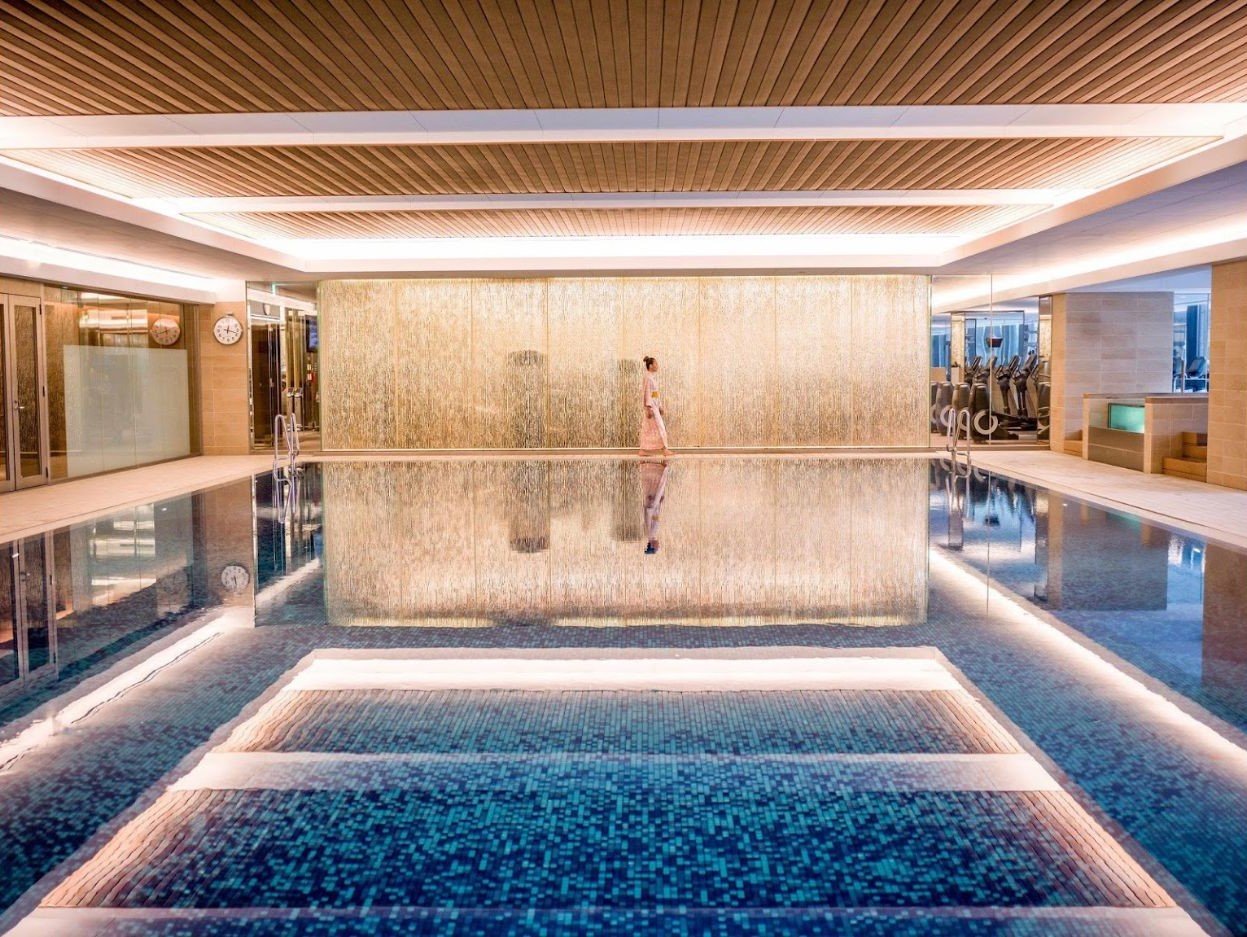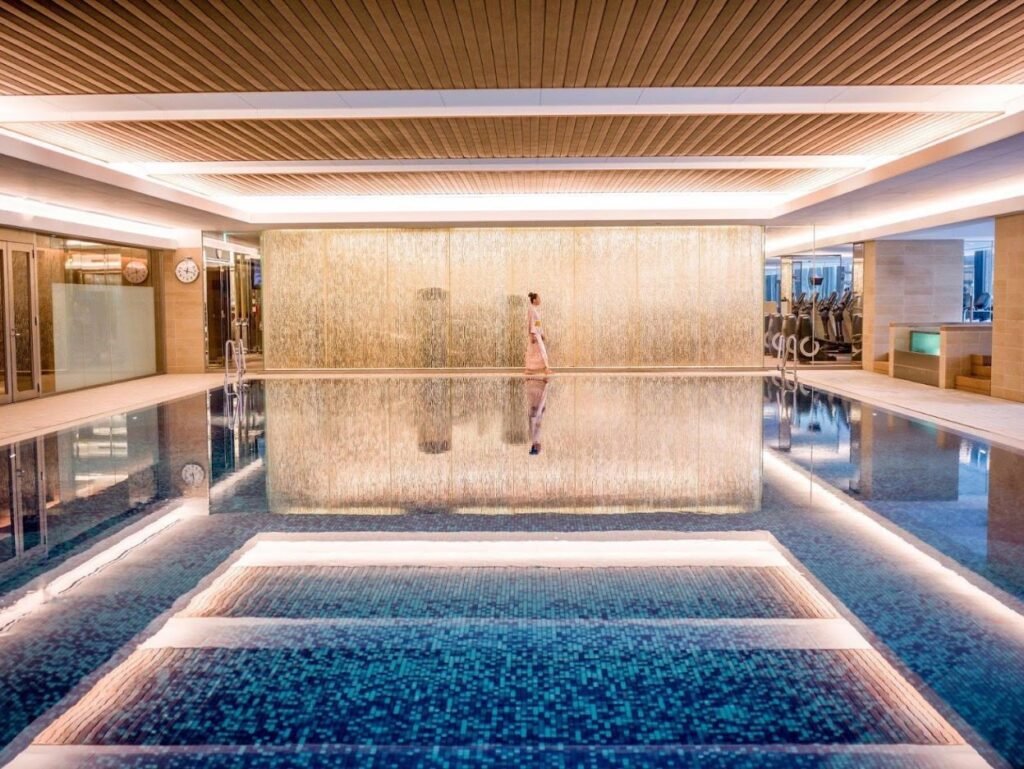 At just a few minutes from Osaka station and in the heart of Umeda, Intercontinental Osaka has created an amazing luxury experience with perfect convenience for exploring the beauty of Osaka city.
---
Conrad Osaka
Website: https://www.hilton.com/
Located on the scenic island of Nakanoshima, Conrad hosts a lofty yet modest front and guest entrance. Situated between Keihan stations, Watanebebashi and Yodayabashi, and Higobashi on the Yotsubashi Metro, Conrad provides easy access to a range of the best locations within Osaka and the greater Kansai area. The hotel provides stunning views of Nakanoshima and at just a stone's throw away from the river you can enjoy walks along the riverbank taking in scenes of the city. Nakanoshima is also home to some unique green areas, including the beautiful Nakanoshima Rose Garden. The area is also home to a range of high-end shops and restaurants. It is within close access of the main street of Midosuji, home to many designer and flagship stores.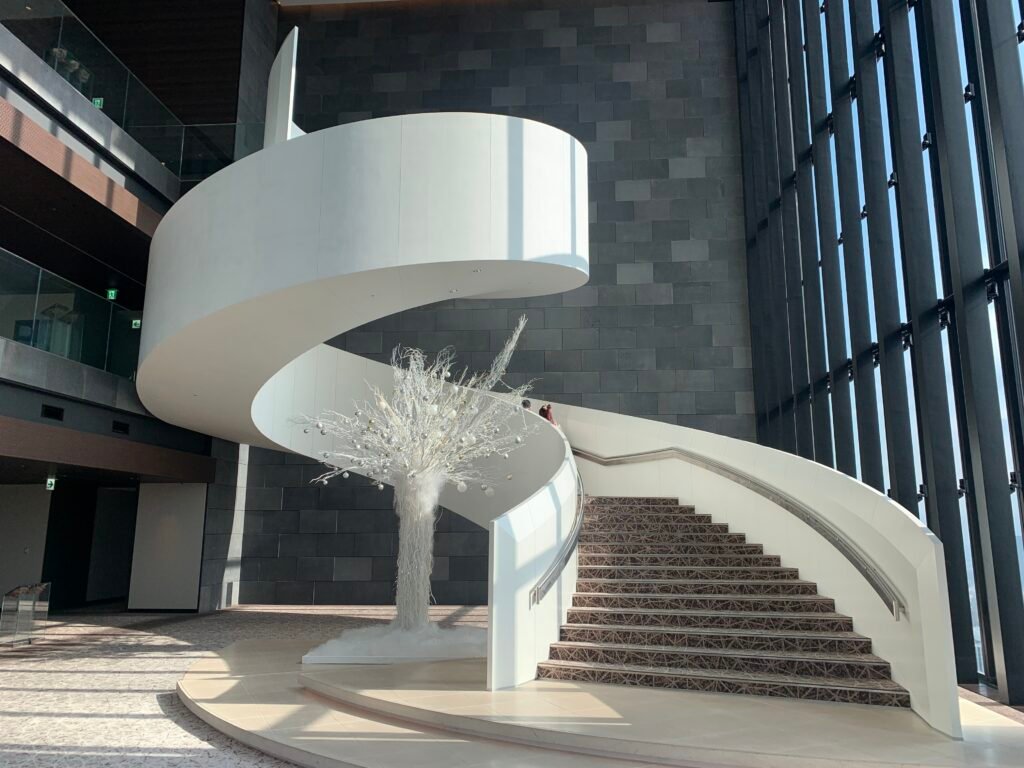 Rooms
Conrad Osaka encapsulates the concept of 'your address in the sky' with large rooms providing panoramic views over Osaka city and the surrounding area. There is a range of deluxe, premium, executive and suite rooms available, all over 50 metres squared. The bathrooms are large and include both a rain shower and free-standing bathtubs. This is impressive in a city where space is a limited commodity. The space, beautiful views and tall ceilings all add to the airy feeling of being up in the sky. It is no surprise that Conrad Osaka is a favourite of celebrities, with the Gallaghers of Oasis previously staying in this luxury hotel.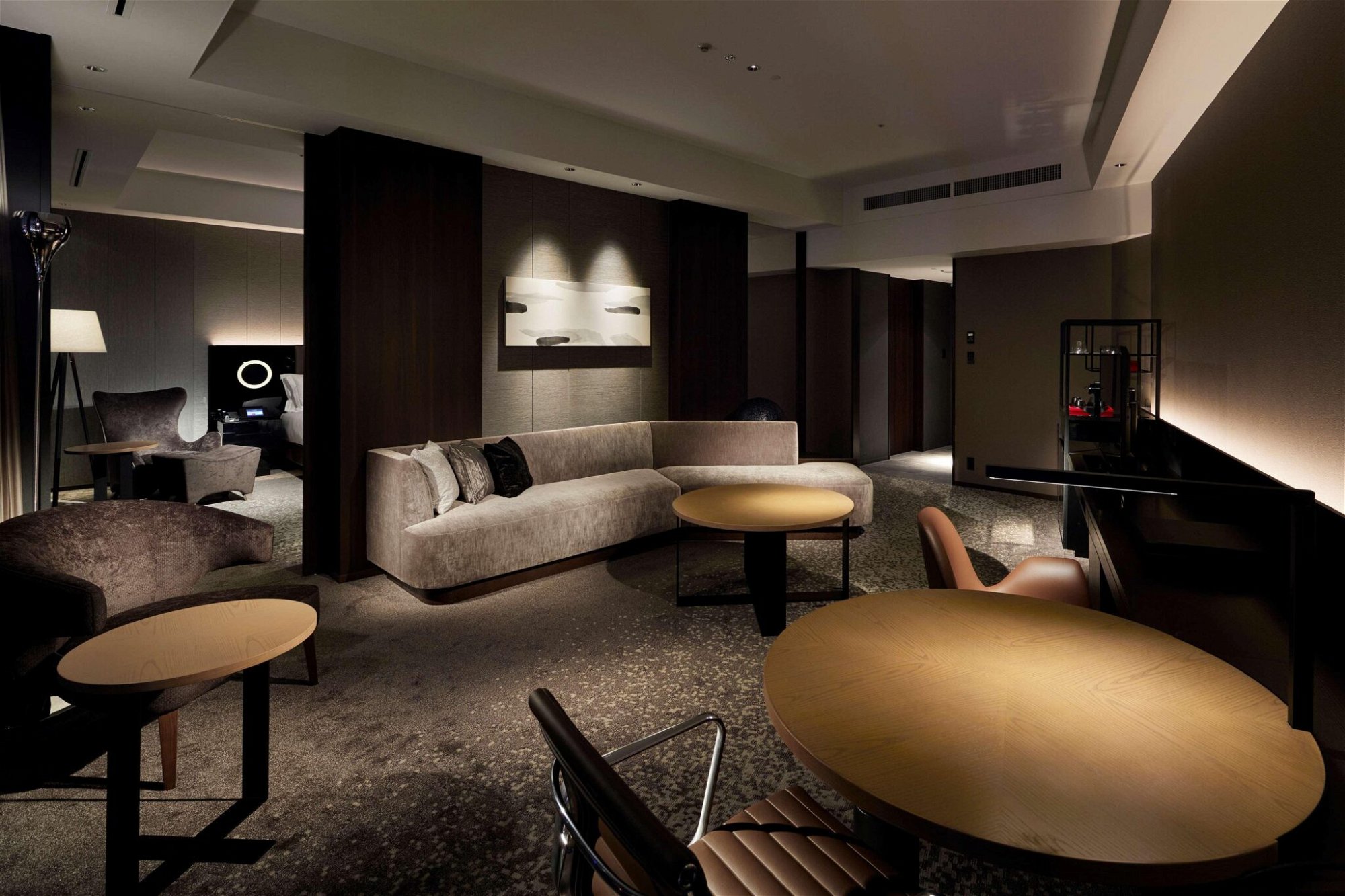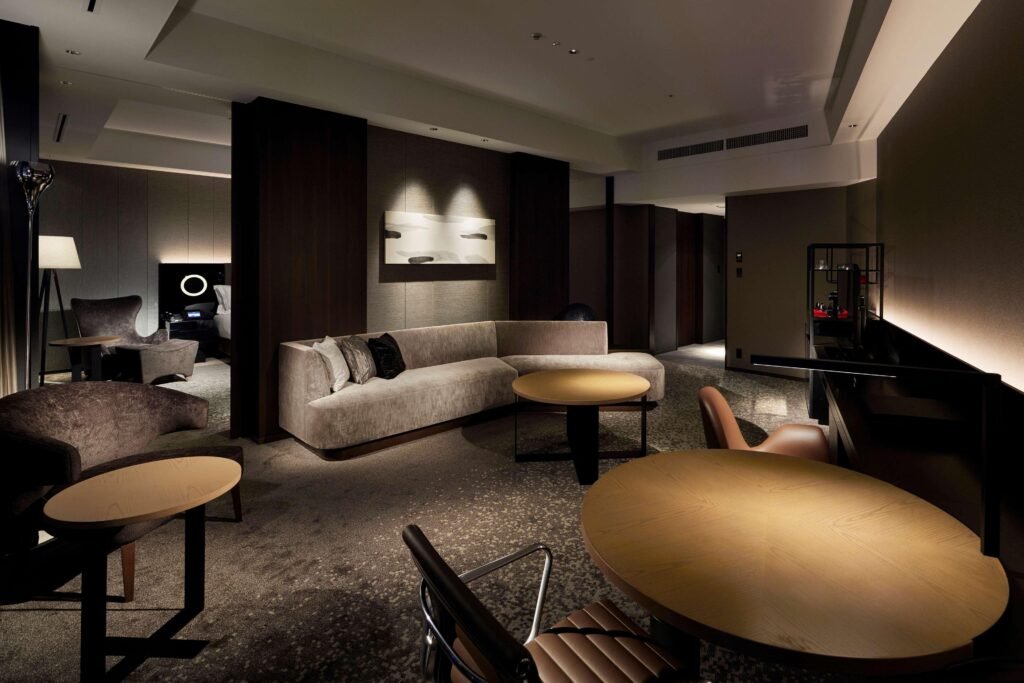 Restaurants
The hotel also has three restaurants, a bar and a lounge. With a range of specialties available the restaurants at the Conrad can provide a perfect experience for all diners. The Aeria patisserie on the 40th floor is particularly popular with its perfectly created and presented pastries and baked goods. With intricate designs and delicious flavors, the sweets of Aeria are a perfect way to spend an afternoon or to give as a present for someone special.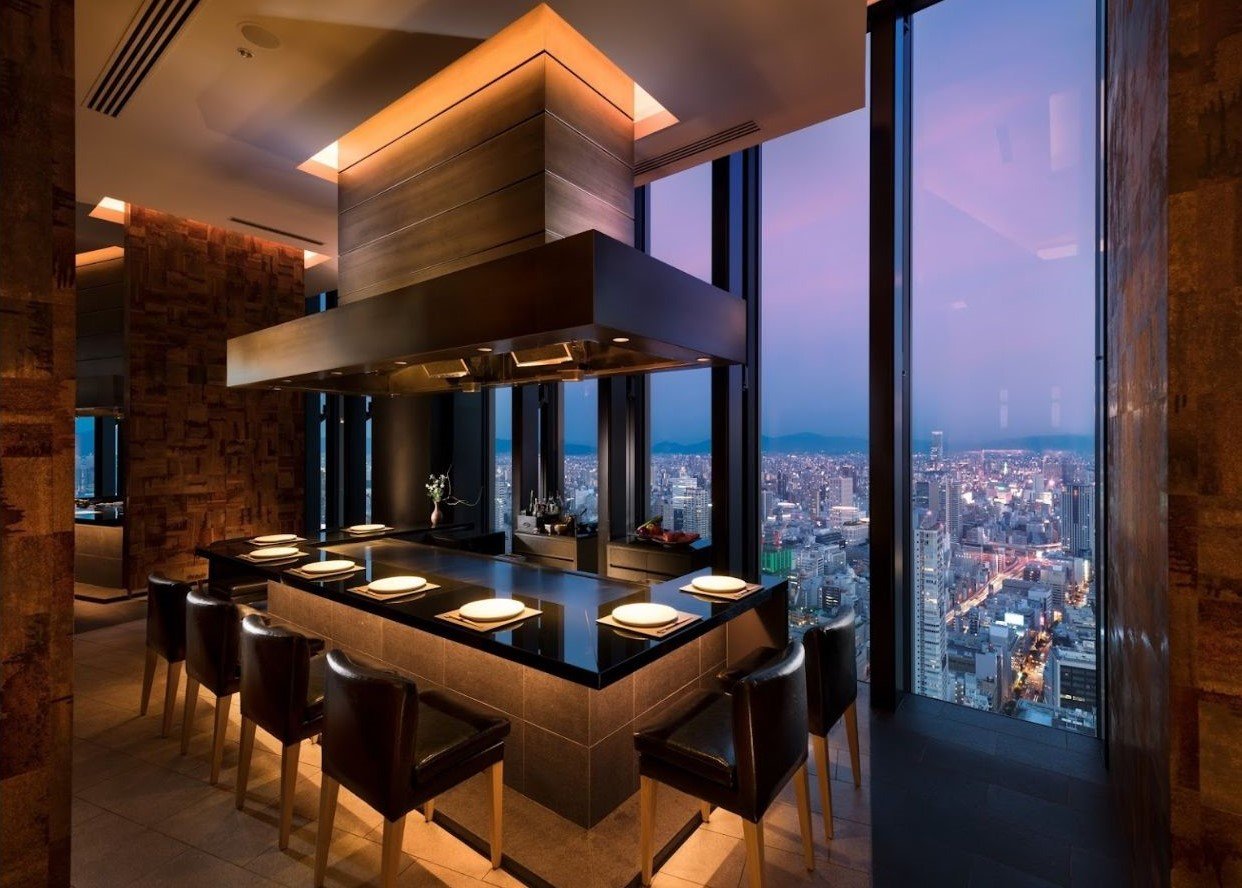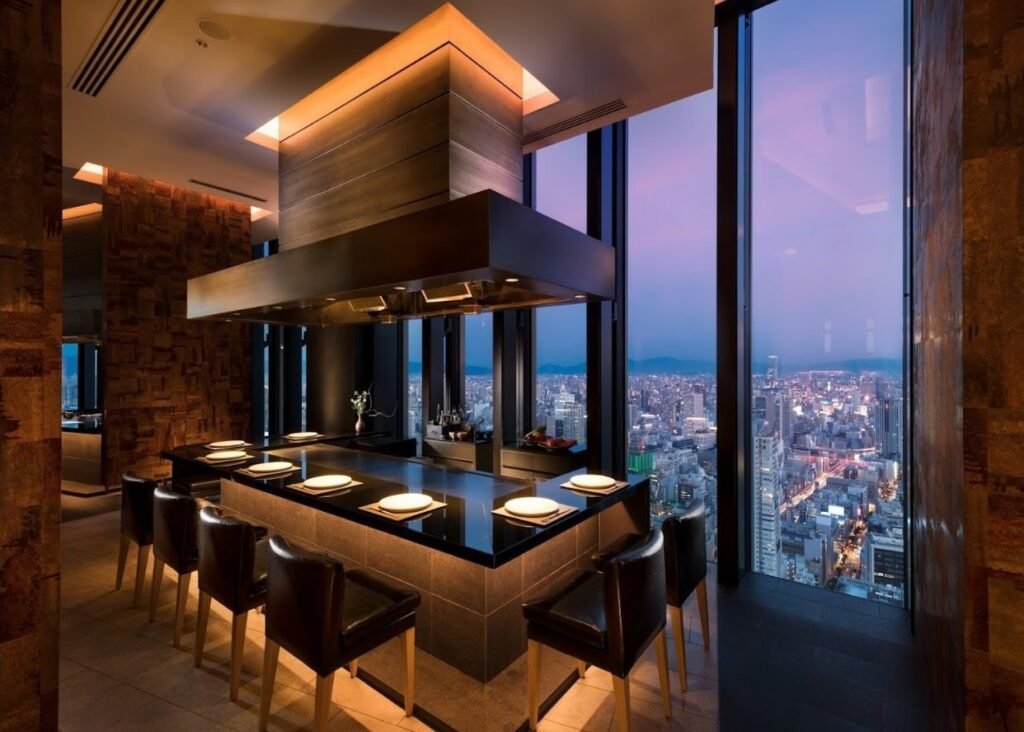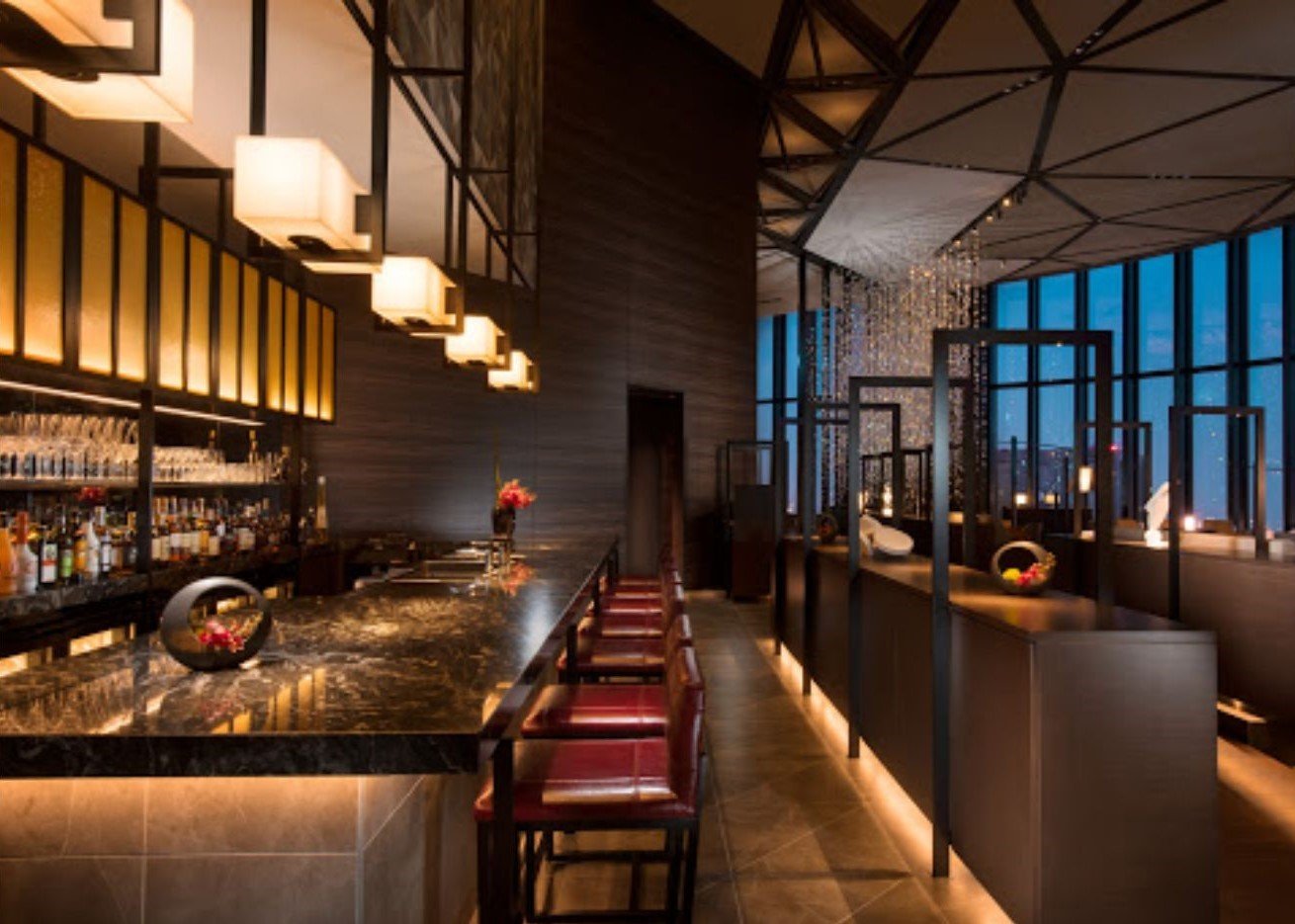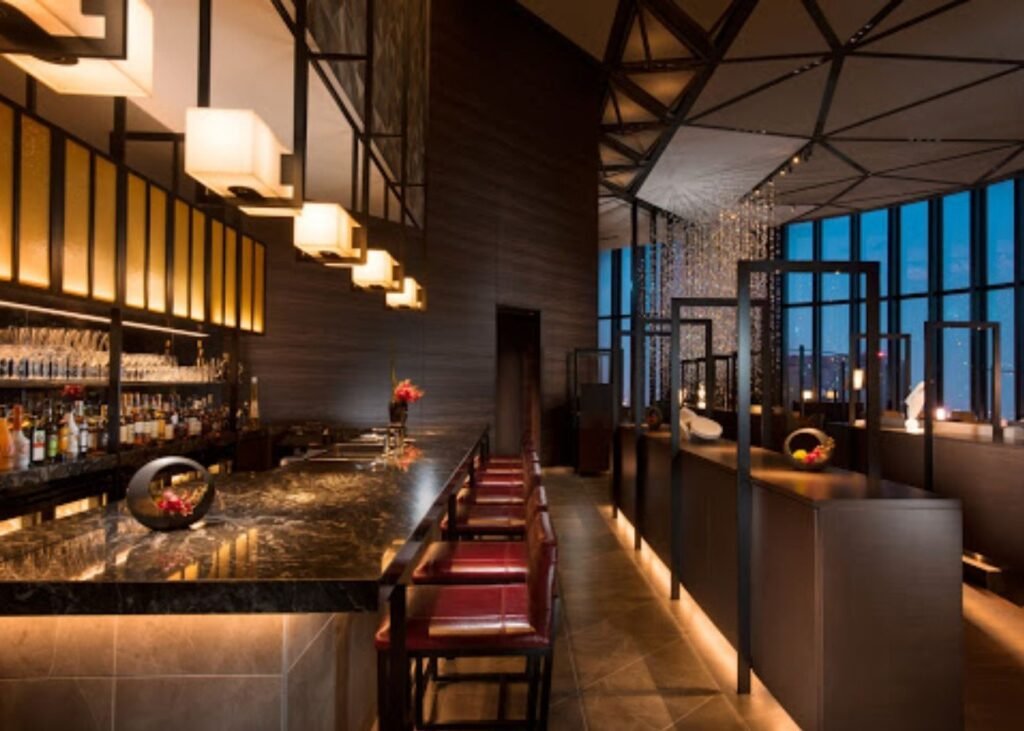 Amenities
The hotel has a modern fitness gym and spa with many luxurious spa treatments available. The spa focuses on stone healing while the gym aims to create a cutting-edge hotel gym with all the latest equipment available.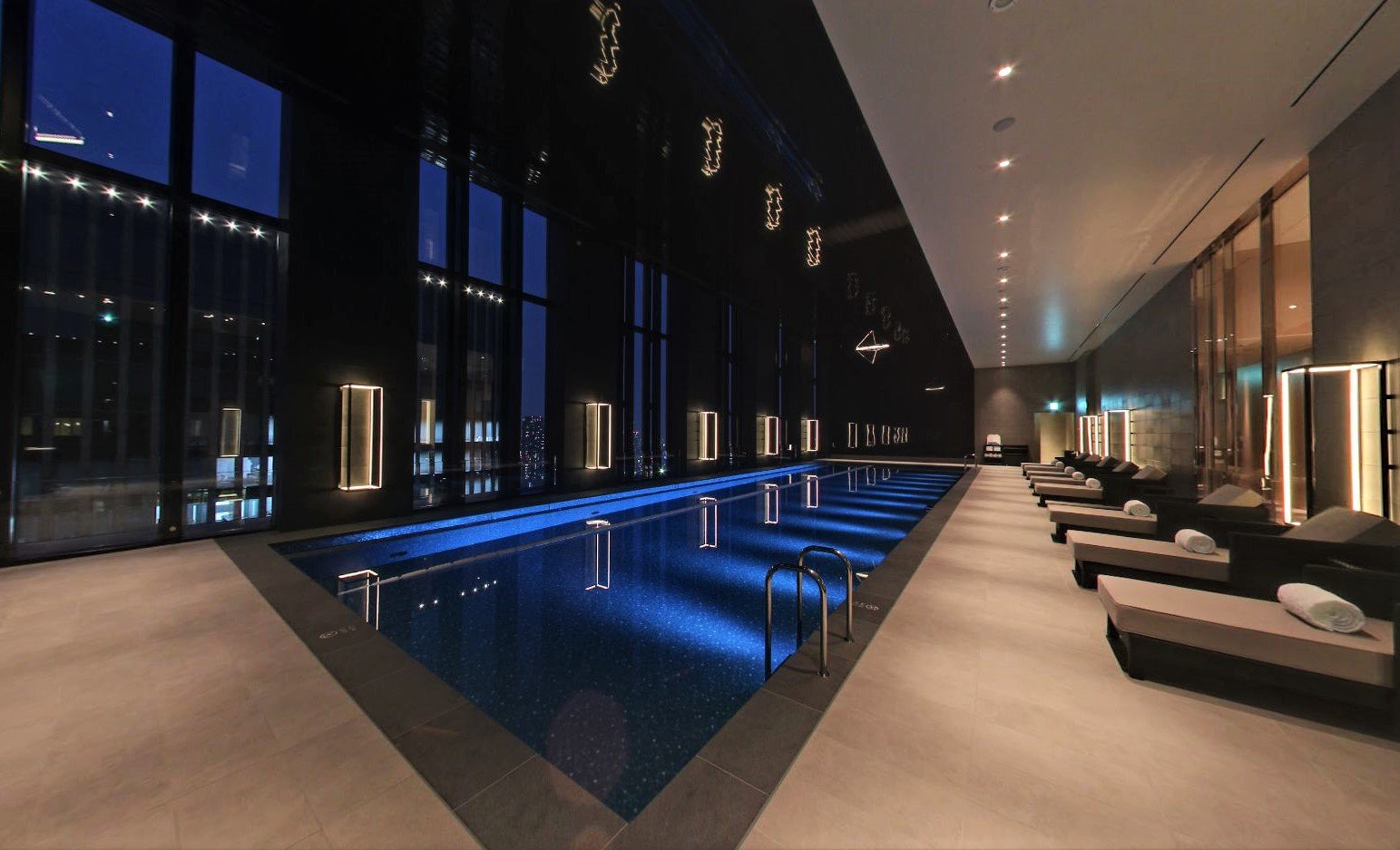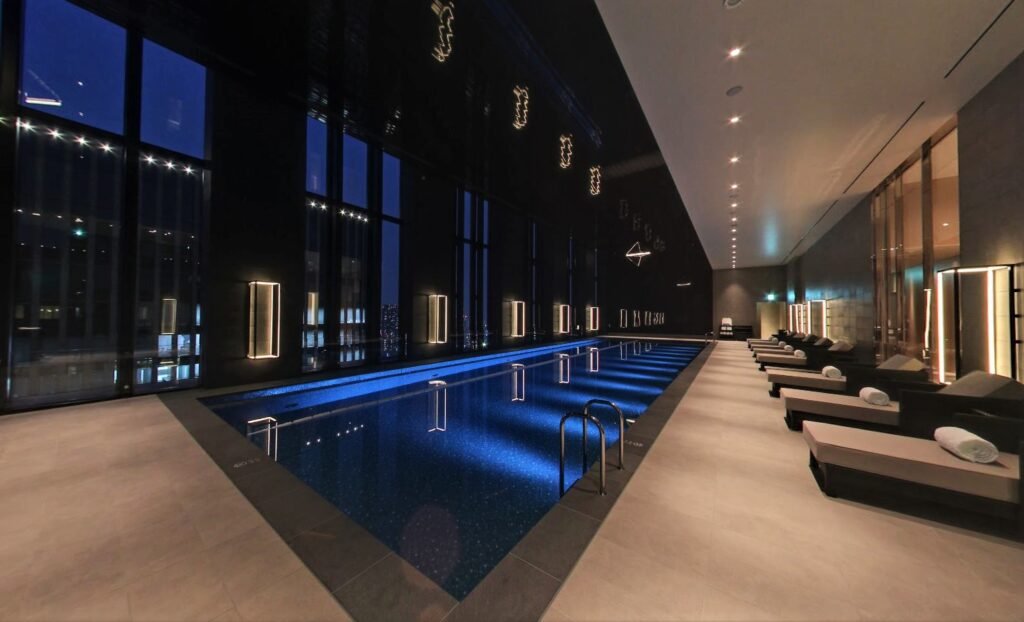 The many art pieces, panoramic views from all rooms, and spacious rooms all contribute to the exclusive and luxurious feel of the Conrad hotel in Nakanoshima, Osaka. It is an ideal choice for anyone looking to experience luxury in Osaka.
---
The W Osaka
Website: https://www.marriott.com/
The W is a new addition to the Osaka luxury hotel echelon, having only opened in March 2021. This is the first opening of a hotel from the much-acclaimed 'The W' brand in Japan. Located on the famous Midosuji street in Shinsaibashi, it is central to the ever-popular Dotonbori canal and Shinsaibashisuji shopping street. This is one of the busiest areas of the city, with hundreds of shops and restaurants and thousands of people. The W, inspired by the bright lights and vibrant city life of Osaka, has designed a modern and unique hotel with bright, contemporary designs on the interior and a sleek black exterior. The building was designed by Tadao Ando, one of Japan's most famous architects, celebrated for his clean, modern designs which often pay homage to simplicity and zen philosophy. The W is the young, modern, trendy newcomer to the world of traditional luxury and classic elegance in luxury hotels.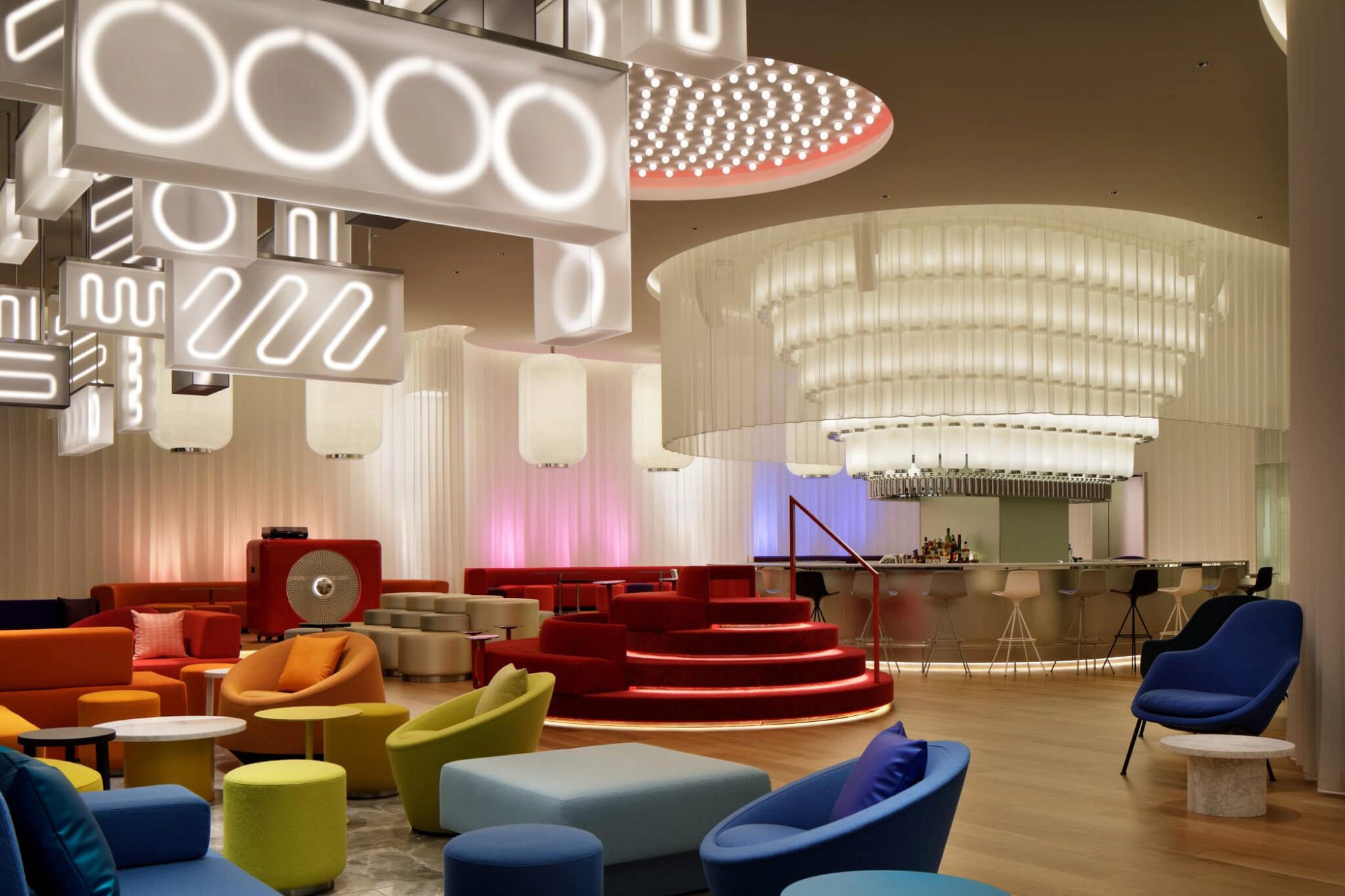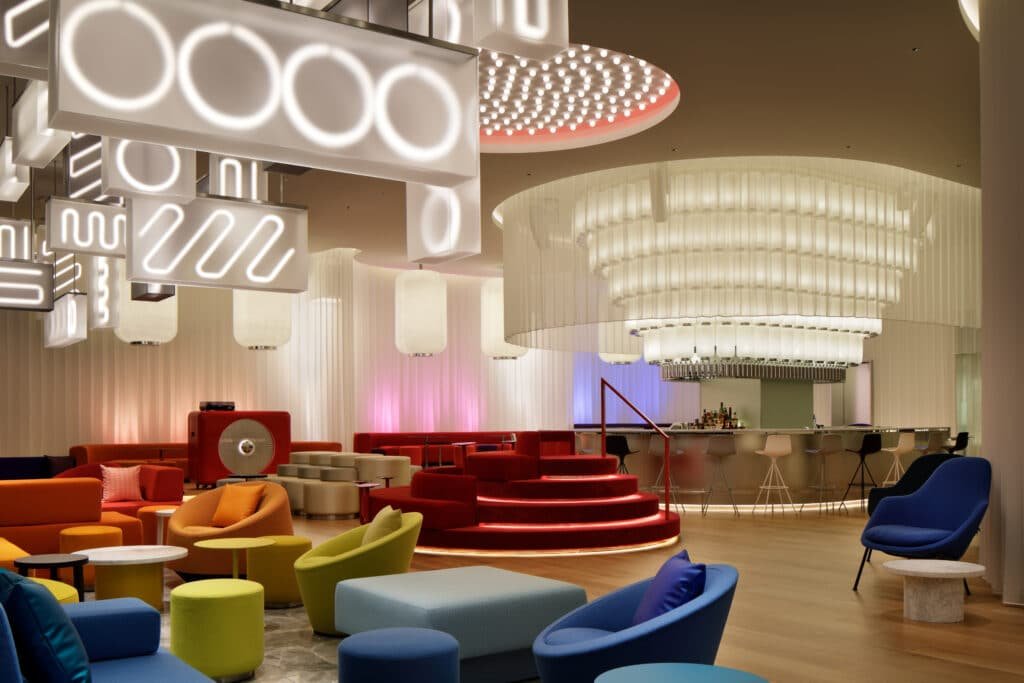 The W has maintained the same fun, upbeat atmosphere when it comes to their amenities. Its entrance offers the opportunity to catwalk into the building surrounded by an arch of lights, and its open-space home-feeling checkin and lobby area gives guests a chance to relax while also feeling in a community space. The spa and fitness area follow the philosophy of 'detox.retox.repeat' in homage to the idea of having fun while still caring for yourself. They offer the latest fitness equipment in combination with an indoor pool area with an LED light ceiling to keep your fitness routine fun. The spa has five private treatment rooms to help you detox and refresh, ready to keep exploring the city of Osaka.
Rooms
The W is bright, relaxed and comfortable. Each of the brightly colored Marvellous, Wonderful and Spectacular rooms features automatic blinds as soon as you step inside making you feel welcomed. They provide an ideal respite from busy days of exploring everything Osaka has to offer. The large rooms feature bespoke artwork which features some of Osaka's most prominent landmarks. The comfortable beds and great views create a relaxing luxury atmosphere of all sides of the Midosuji area and beyond.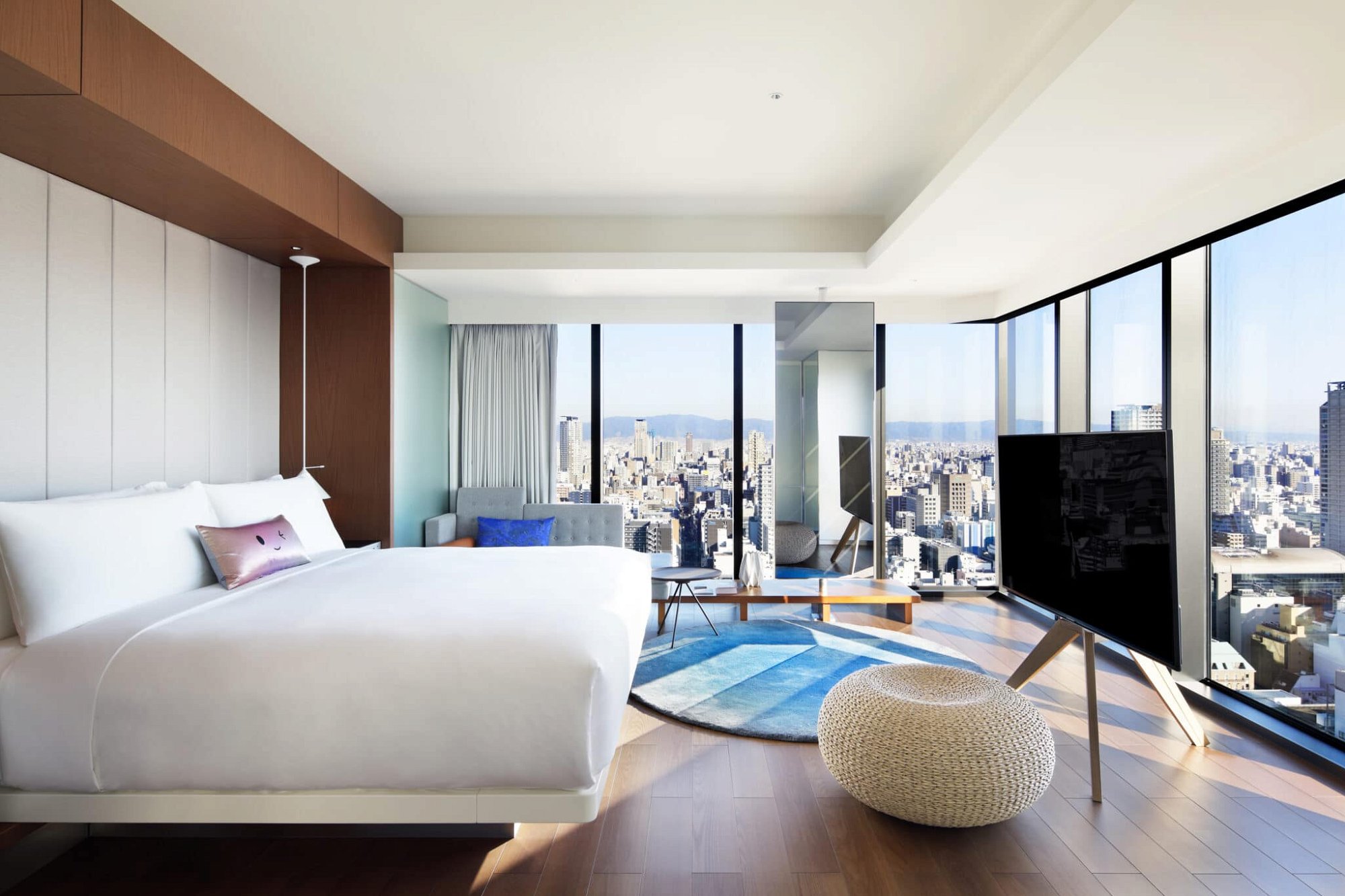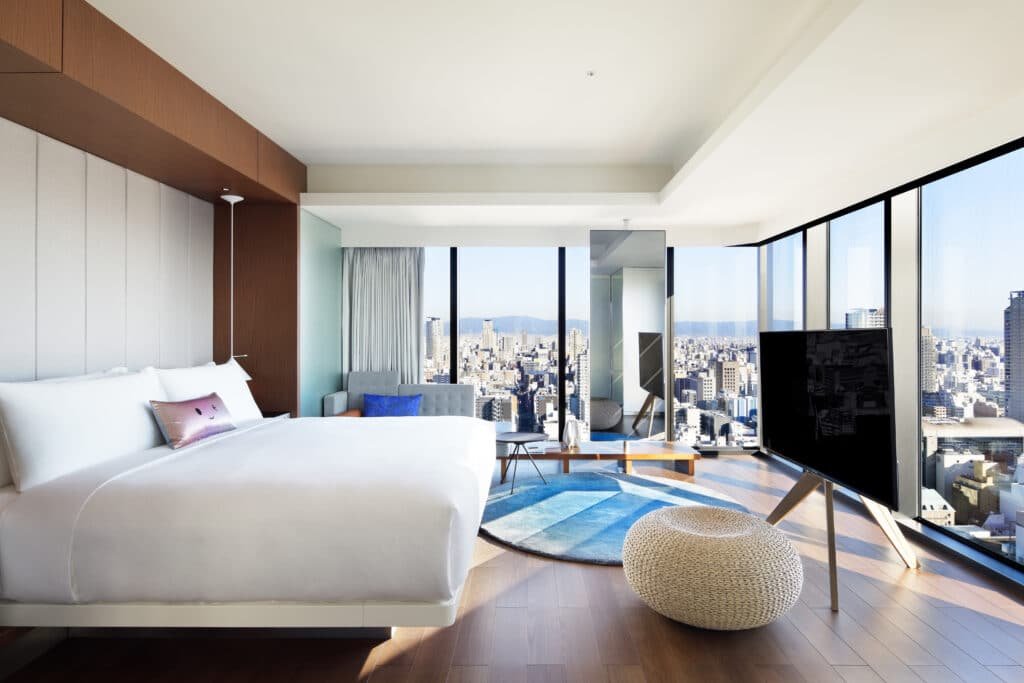 Restaurants
The W offers five restaurants and bars with a range of specialties. From the Michelin-star-chef French restaurant to ground level teppanyaki areas and if you're lucky you may even find a sixth hidden in the walls of the building. All the restaurants of The W provide a unique and enjoyable experience. The W even has its own patisserie featuring stunning desserts and if you keep your eye out, its wandering pouch statues.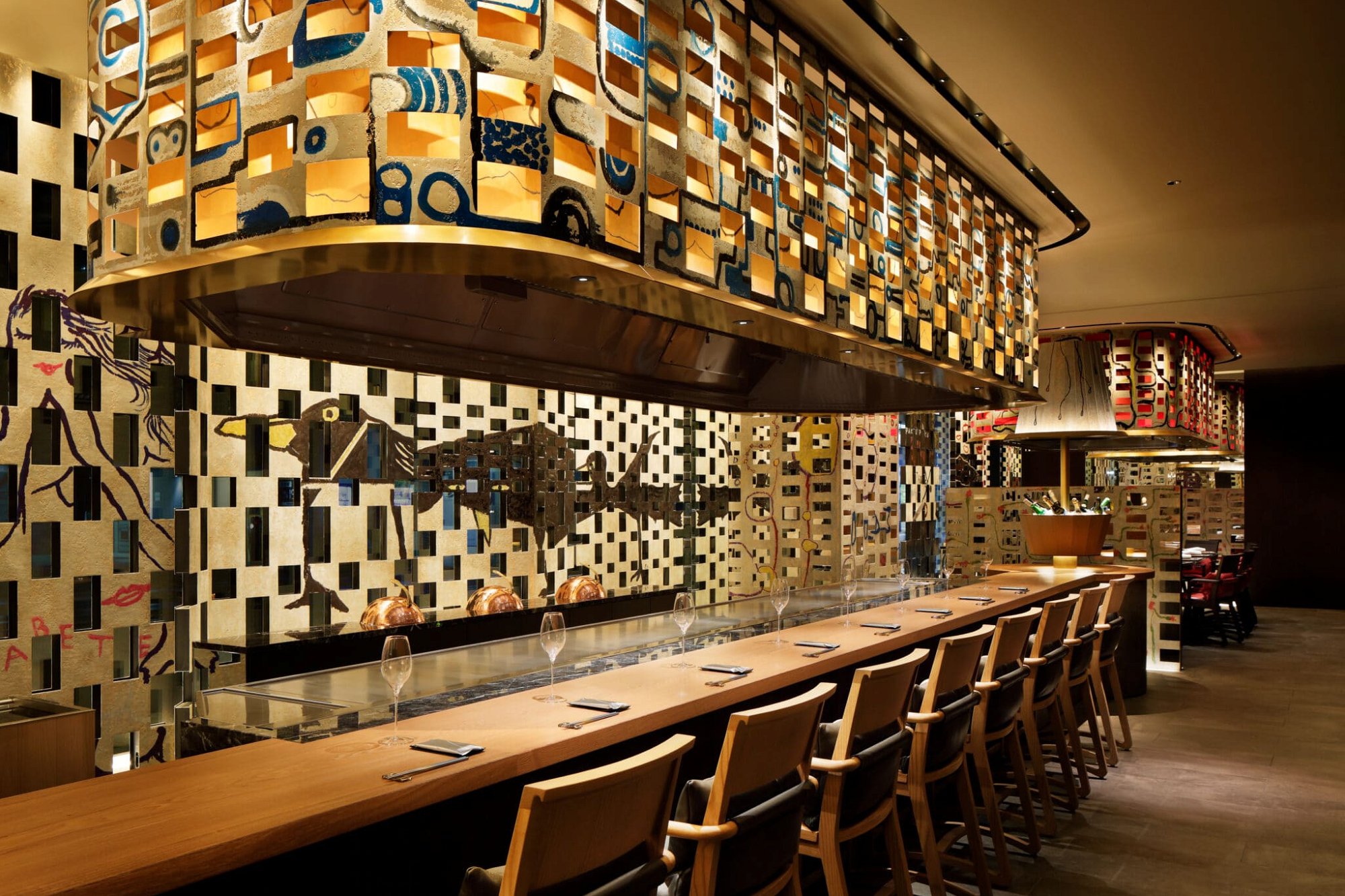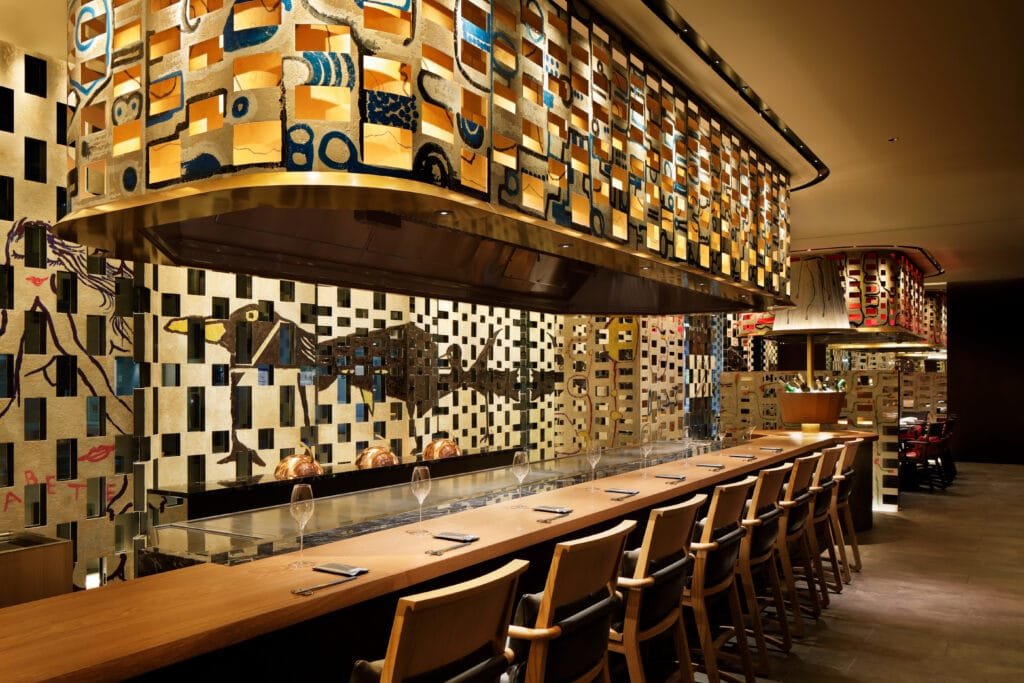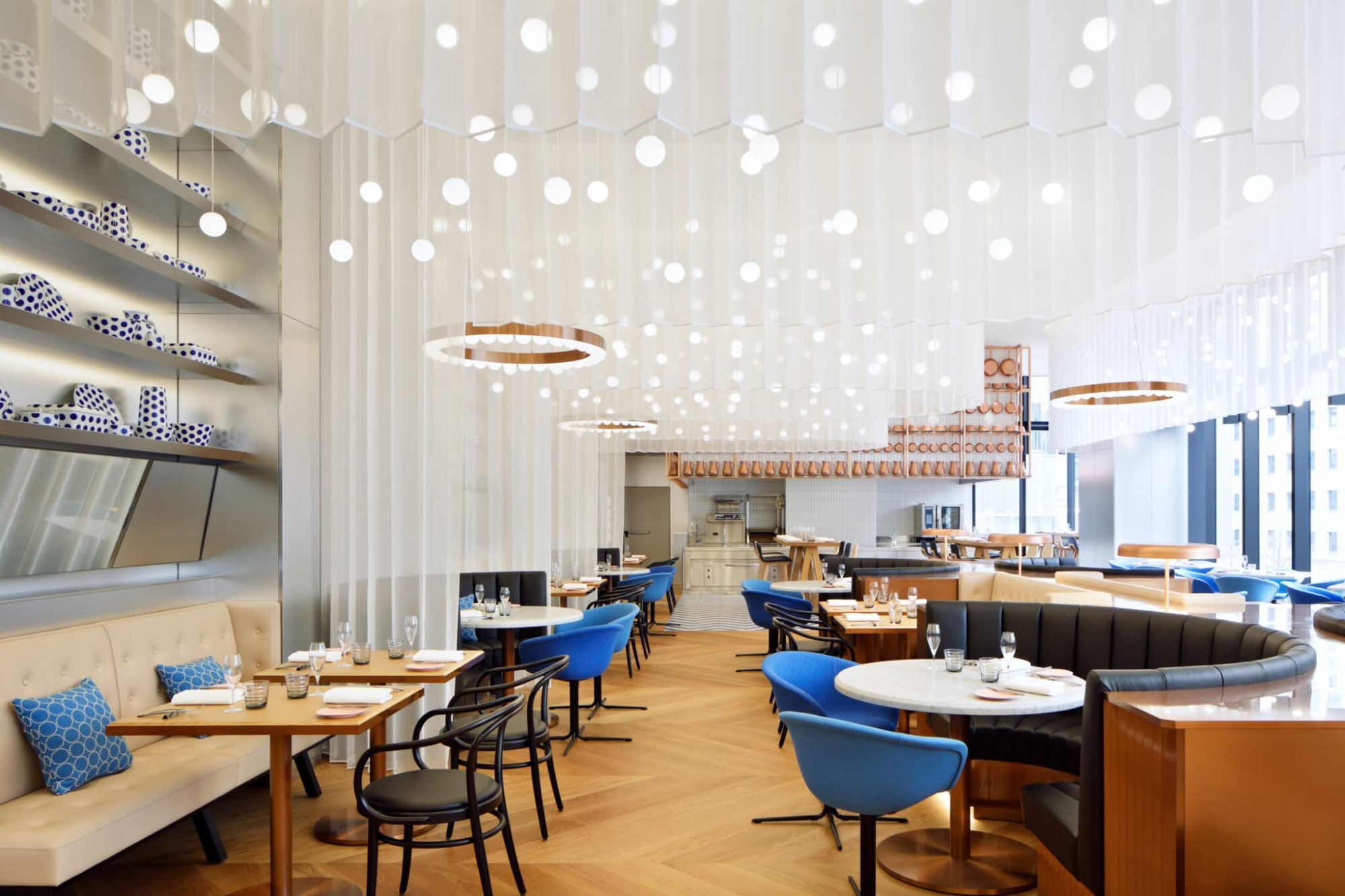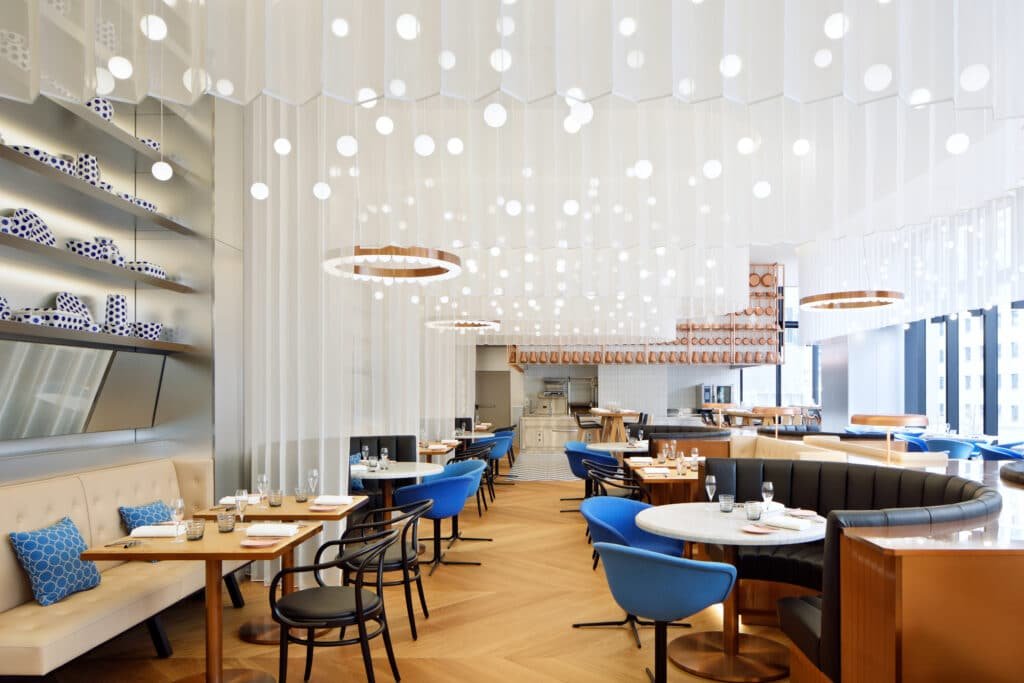 Amenities
The W is also home to WET Bar & Deck, Osaka's only pool bar. While pool bars have taken off in some countries, Japan has yet to embrace the trend. Except for The W, that is, blazing the way with original cocktails and a relaxed poolside atmosphere. making The W a hotspot for Insta-worthy pictures and a party atmosphere.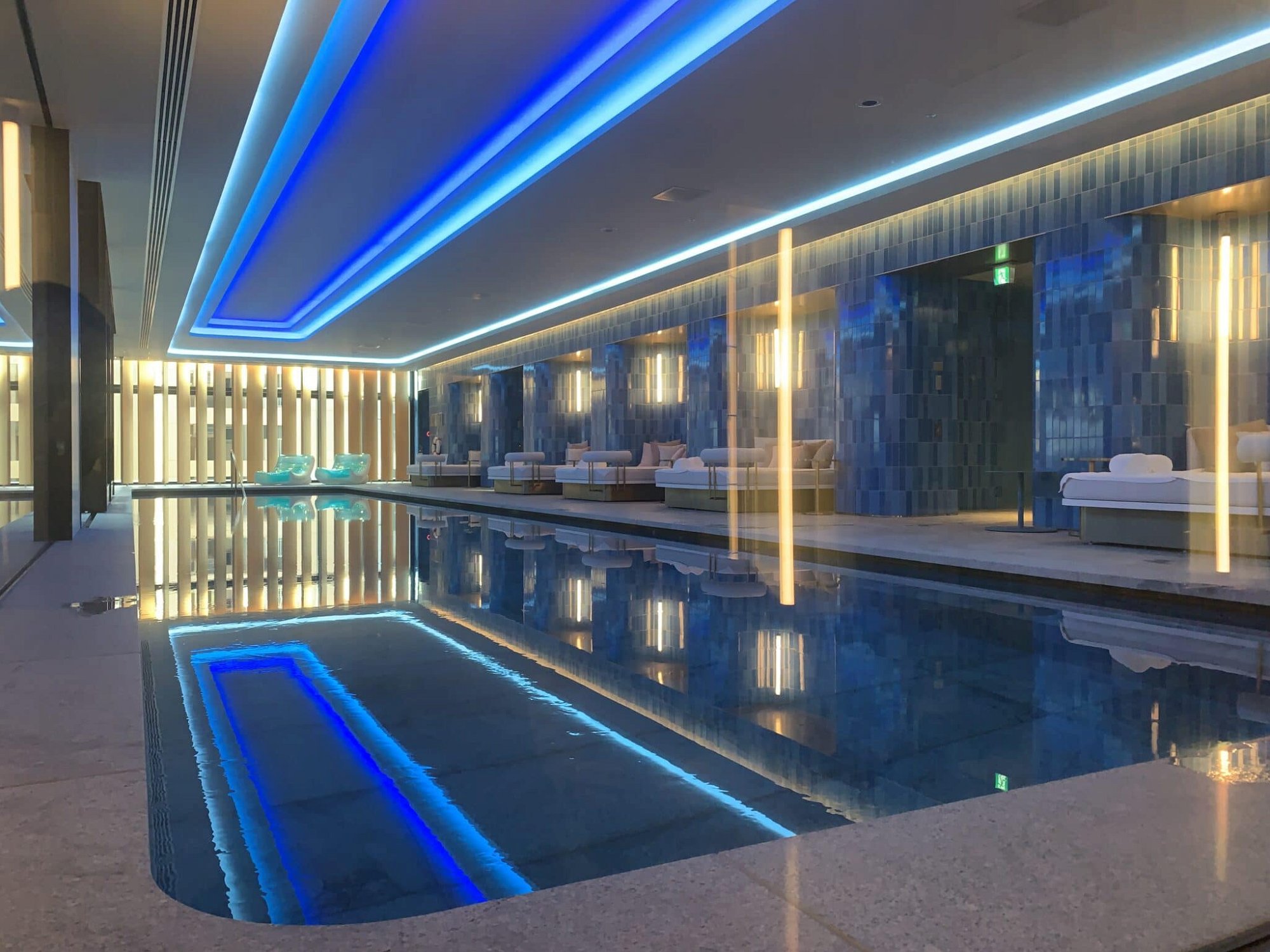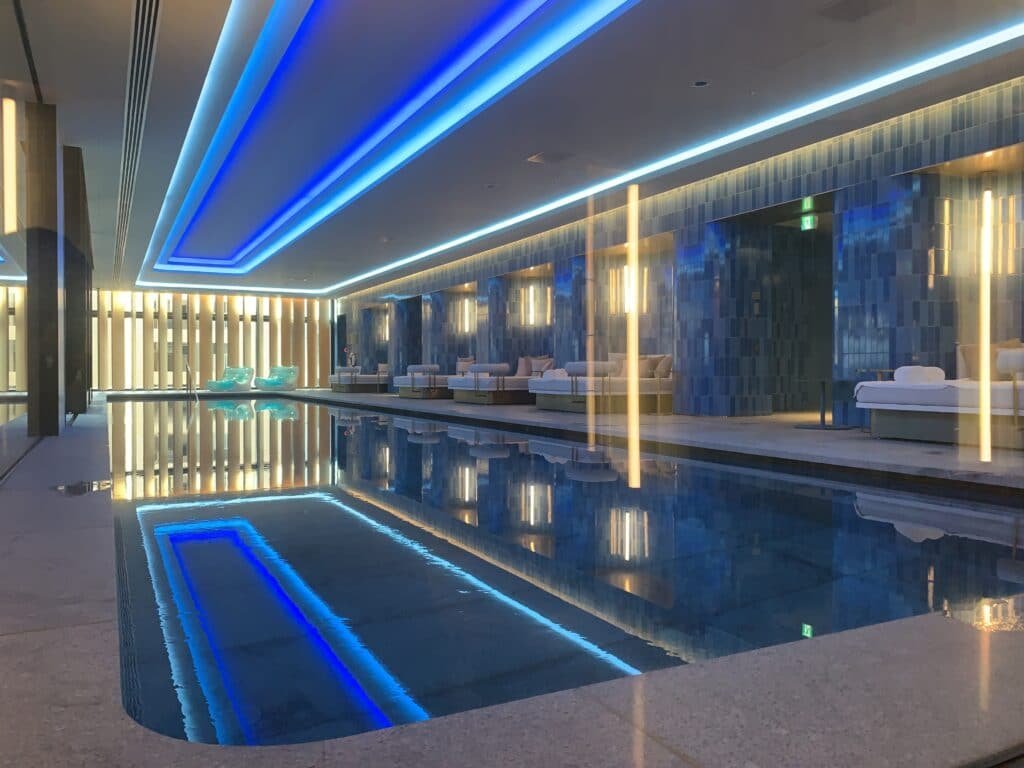 ---
St. Regis Osaka
Website: https://www.marriott.com
The St Regis Osaka is perfectly located in the heart of Midosuji Osaka, home to some of the top designer stores and amazing restaurants. The Shinsaibashi area is constantly bustling with people shopping, celebrating and relaxing, and is the perfect area to truly take in the life of Osaka. St Regis Osaka is located close to Utsubo Park, allowing you to be just far enough from Shinsaibashi to not become overwhelmed while still being convenient to major train lines and tourist destinations. Utsubo Park also provides a relaxing nature respite from the hustle and bustle of city life. The St Regis combines traditional Japanese simplicity with the elegance and ambience of luxury.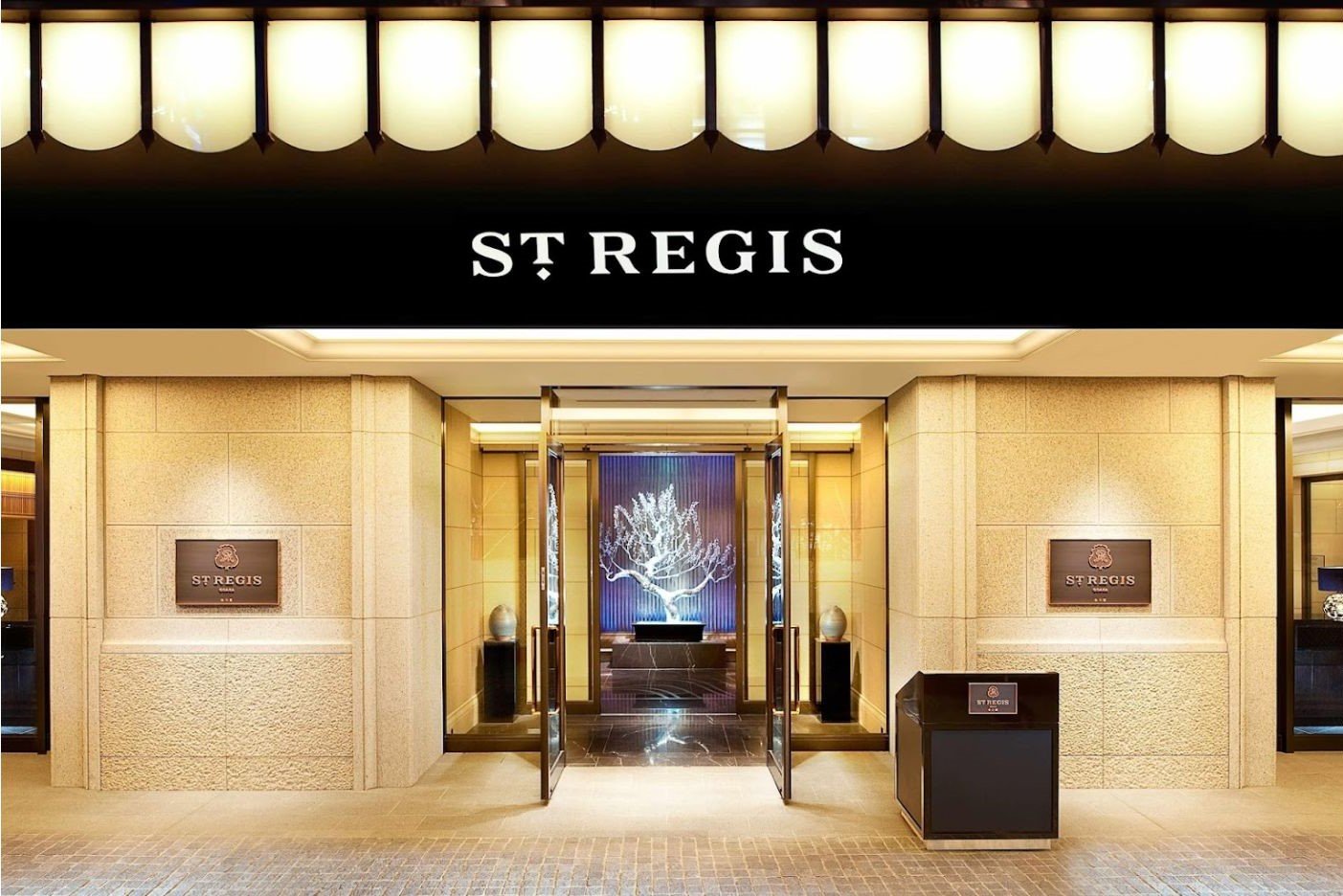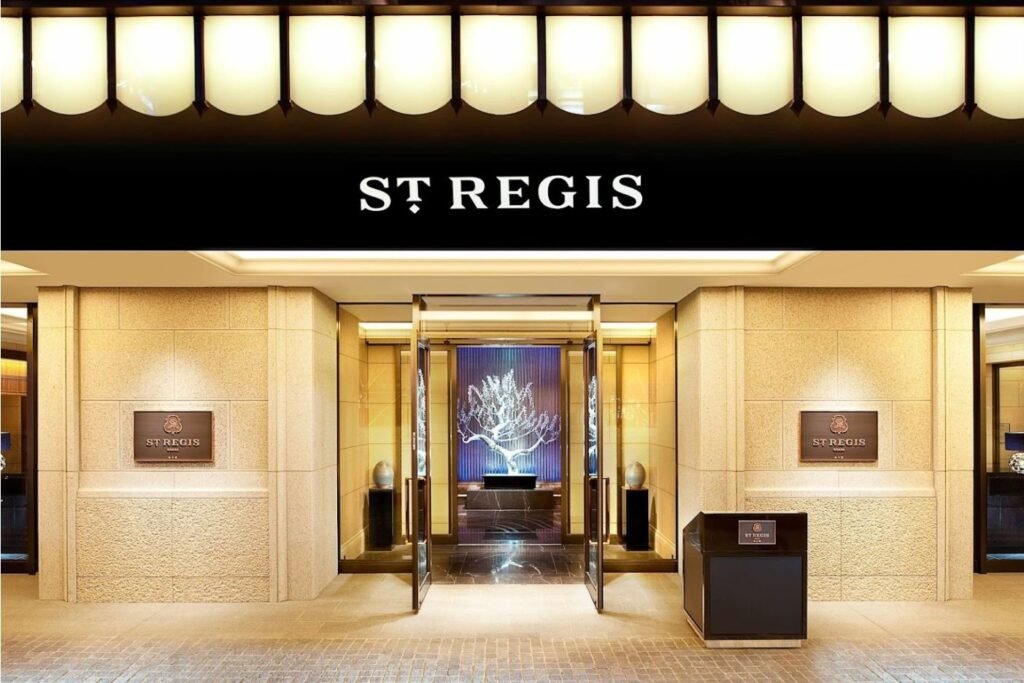 Rooms
With large rooms providing a feeling of grandeur and panoramic views of Osaka city, St Regis is an ideal hotel for experiencing a taste of luxury. Each room features a secret butler compartment for those times when you take advantage of the hotel's fantastic laundry services. The tasteful architecture and décor simply emphasizes the understated elegance of the surroundings. There is a lot of engaging artwork throughout the hotel which adds to the atmosphere. St Regis Osaka has truly found the perfect balance between minimalism and grandeur. The rooms are also centred around themes of nature, aiming to create a home-away-from-home experience with a twist of luxury.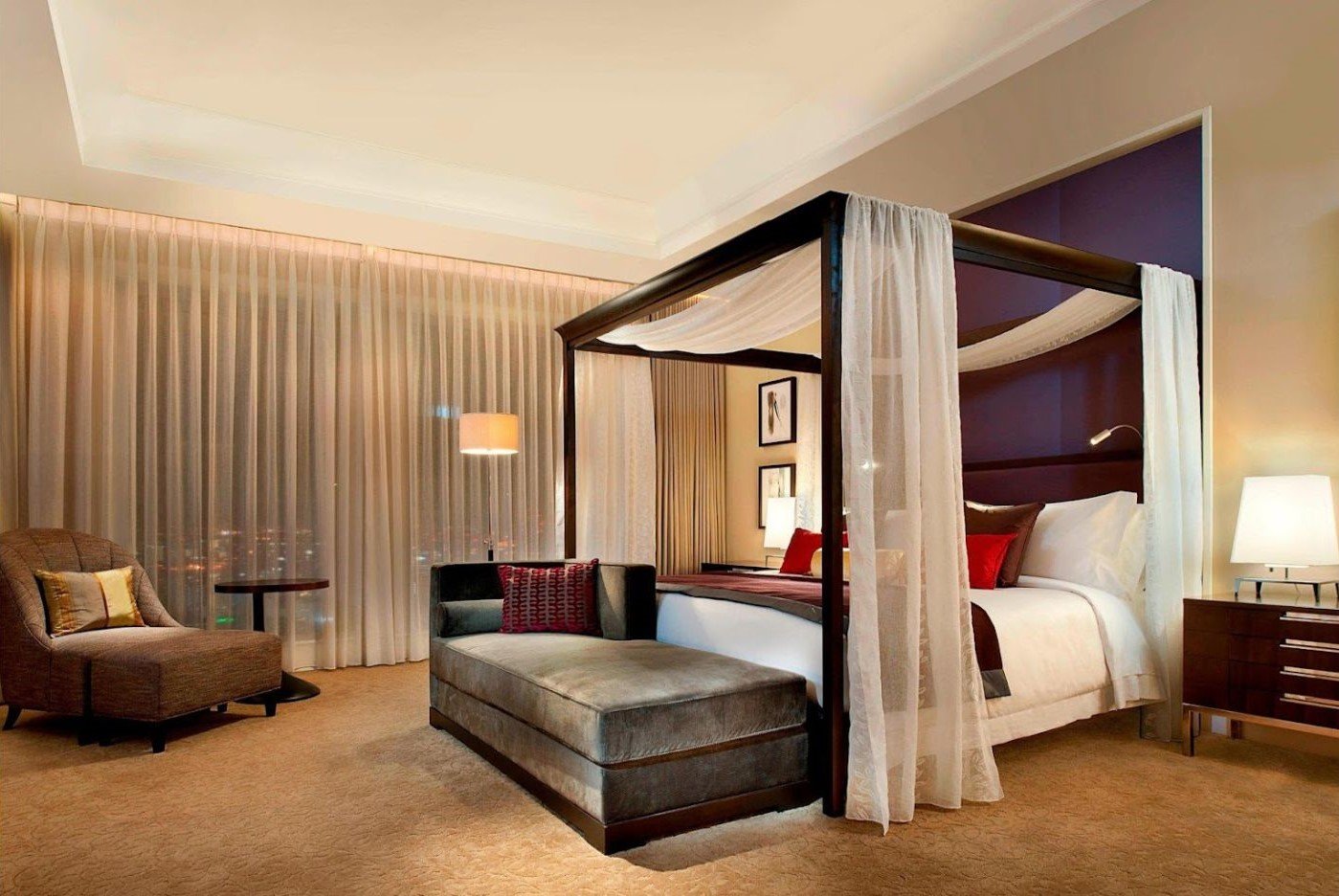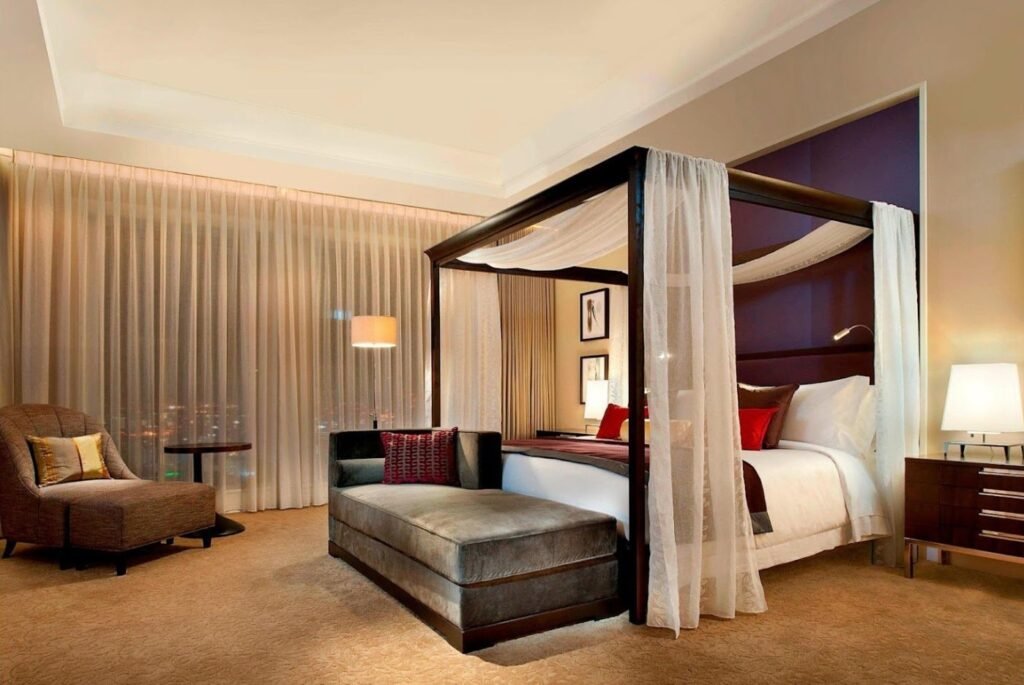 Restaurants
The hotel has four different restaurants to provide for a range of tastes. Whether you prefer the Italian-country-villa-inspired La Veduta or the dramatic Teppanyaki restaurant of Wajo, there is something for everyone. The 12th floor terrace also provides amazing views of Osaka city along with a beautifully-designed bar and lobby. The hotel also combines traditional luxury experiences, such as high tea/afternoon tea offerings with traditional Japanese flavors of soy sauce and yuzu. This is continued into their cocktails and is consistent with the overall theme of combining Japanese tradition and modern luxury.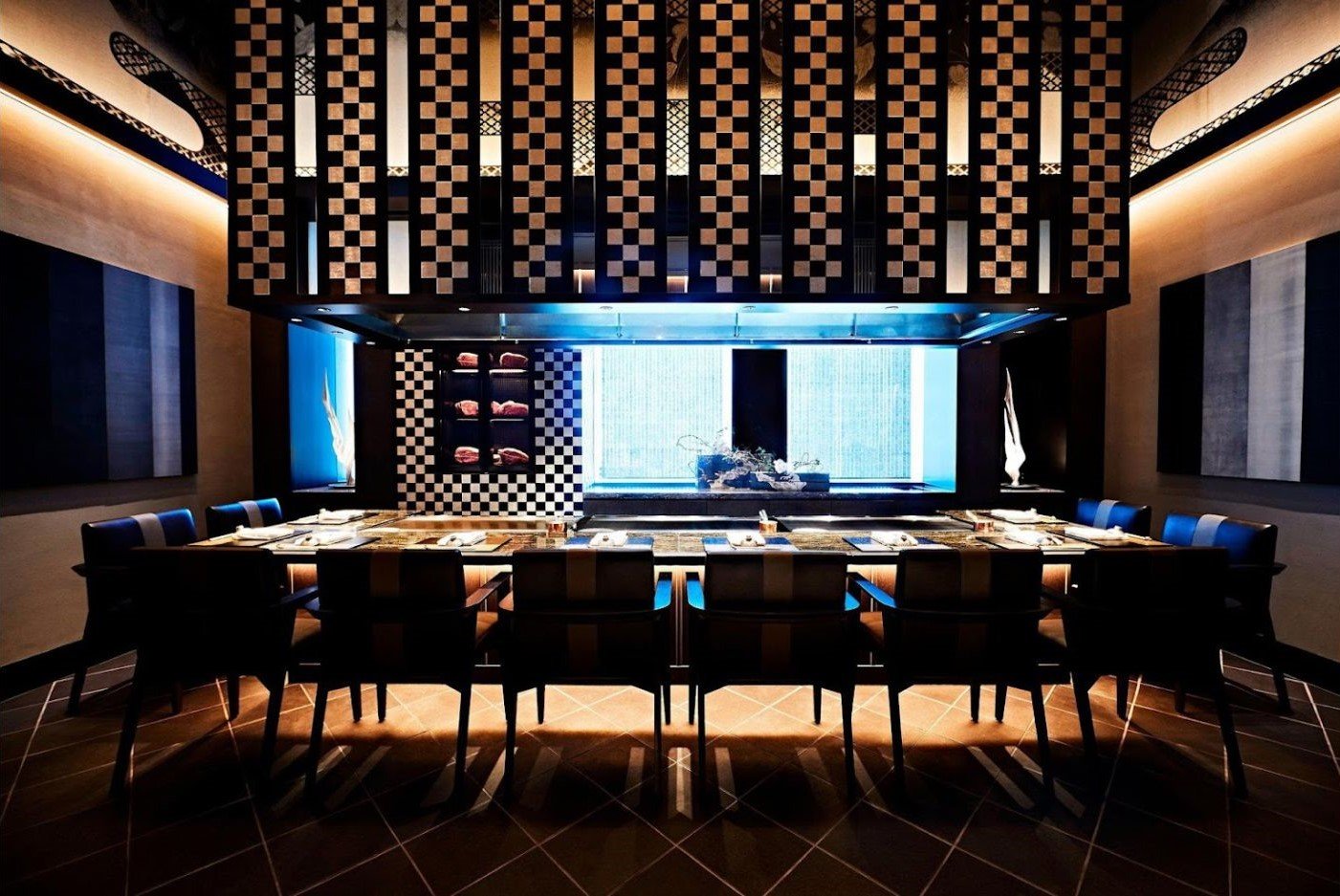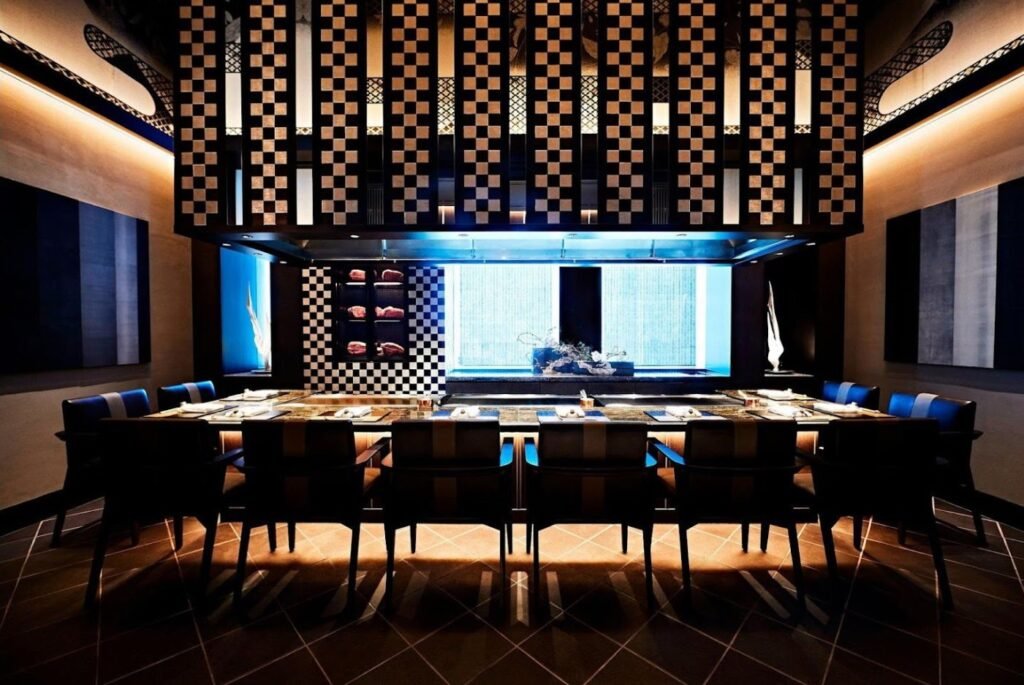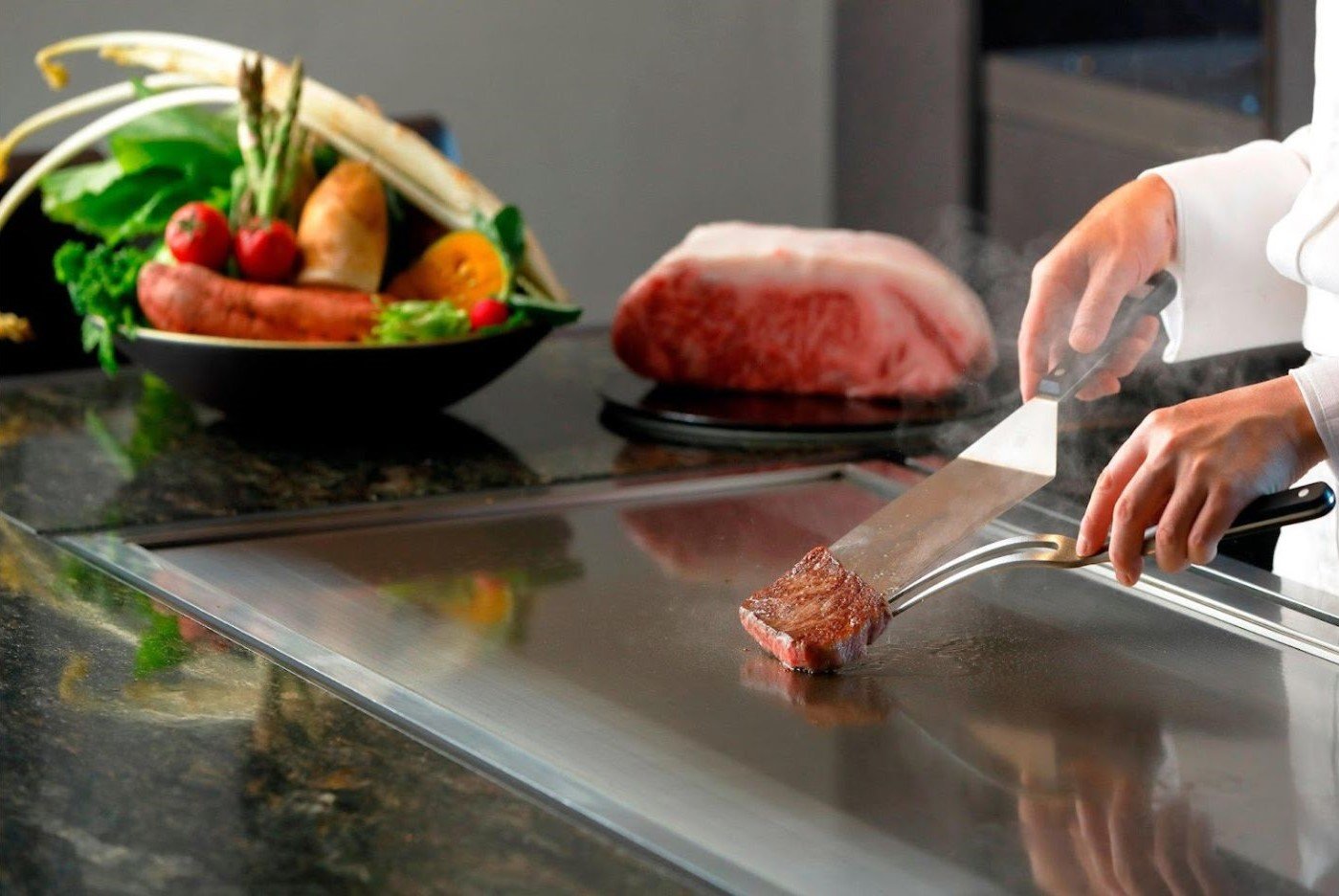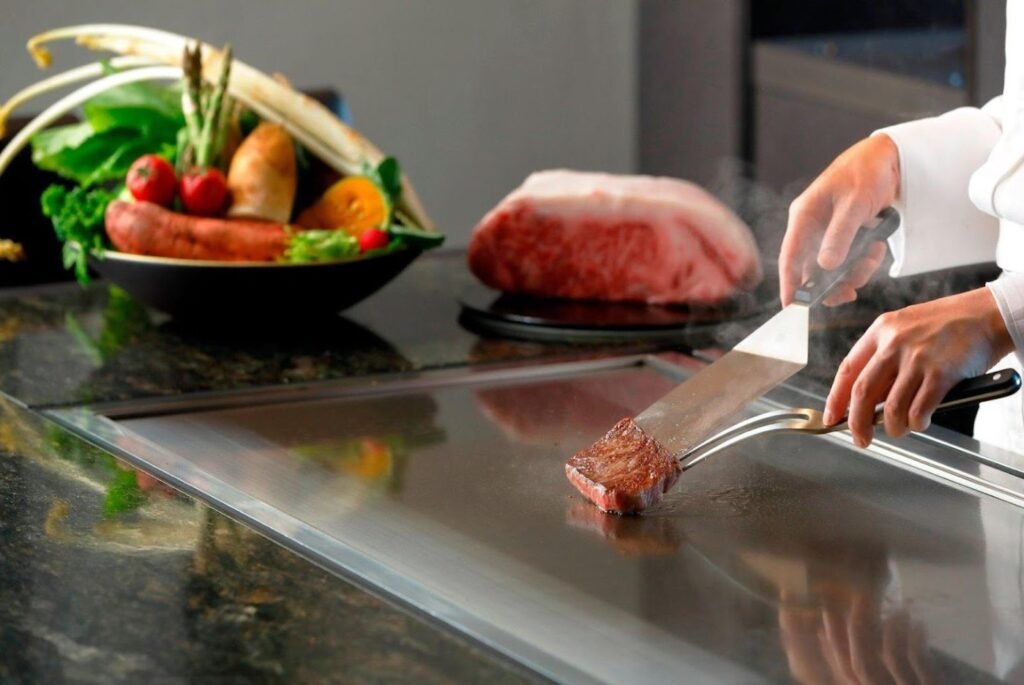 It is no surprise that the St Regis Osaka has won a Red Pavilion, the Michelin top honor for hotels for the past 5 years with its top-quality luxury suites, unique artwork and panoramic views. For any visitor to Osaka, St Regis Osaka is an ideal choice of luxury accommodation.
Amenities
St. Regis Hotel hosts its extensive gym with machines for guest use as well as a glamorous spa on its own floor. The spa houses professionals trained in relaxation massage, facials and other treatments you may want to take part in.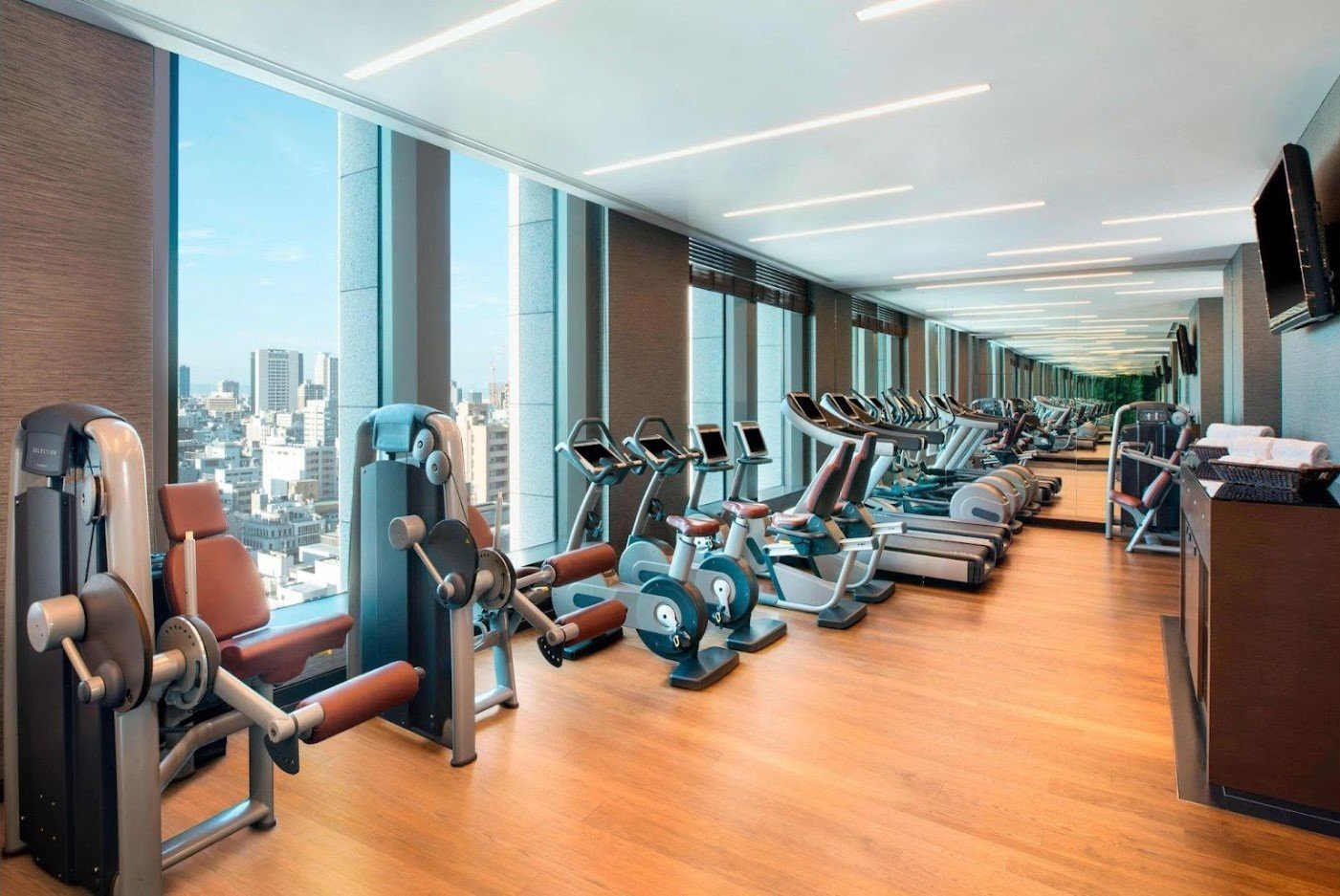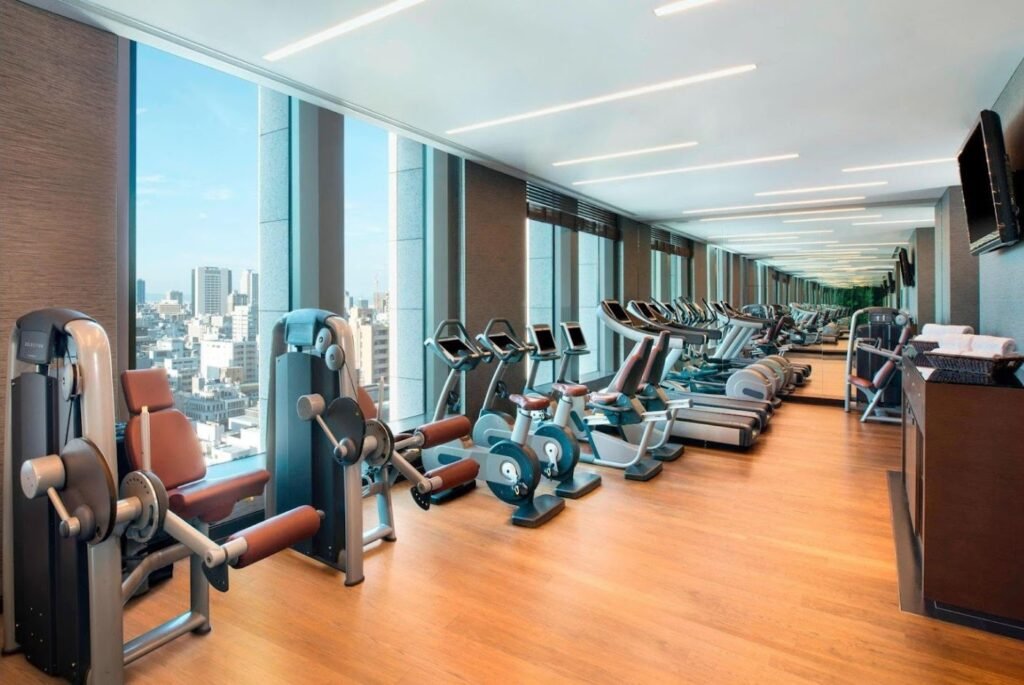 ---
After a long break, international travel is finally starting to open up and become a real possibility again and Osaka is ready. The hotels, restaurants and vibrant city life of Osaka are ready to welcome back overseas travellers and create amazing experiences for new visitors to Japan. Here we have the top 5 luxury hotels of Osaka, perfect for either giving your Osaka trip a little touch of something extra, or for creating a full luxury experience of Osaka