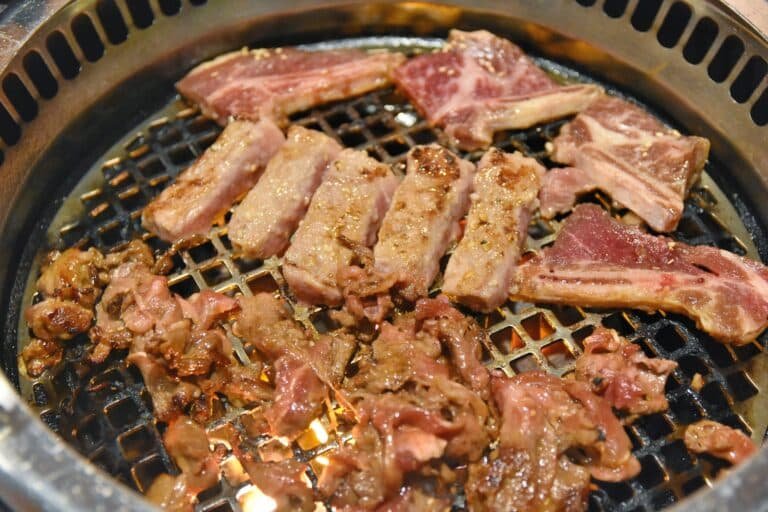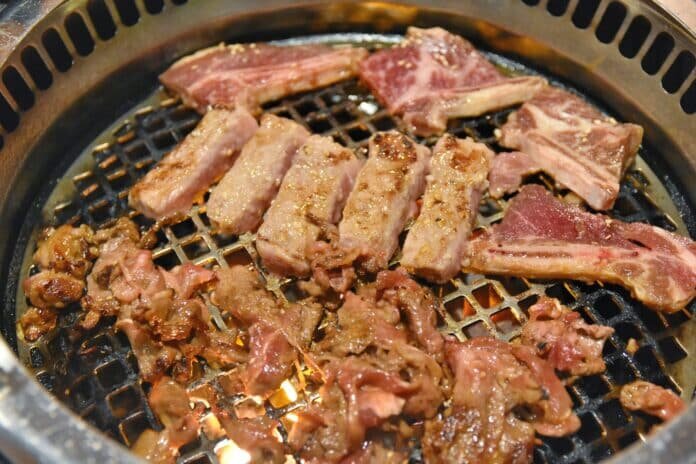 There's nothing quite like a barbecue in summer. However, in Osaka, they have barbecues all year round… what is yakiniku
What is Yakiniku?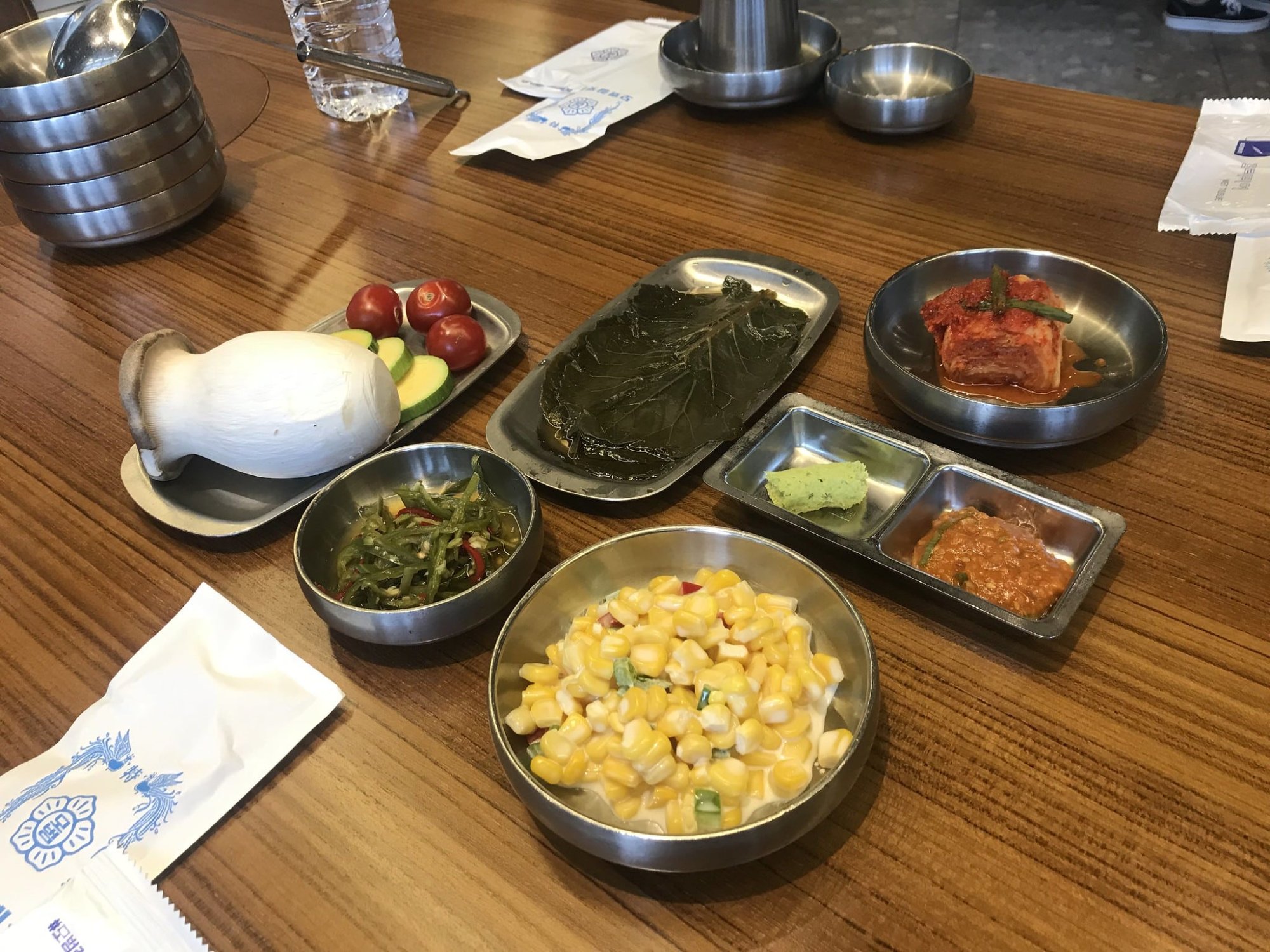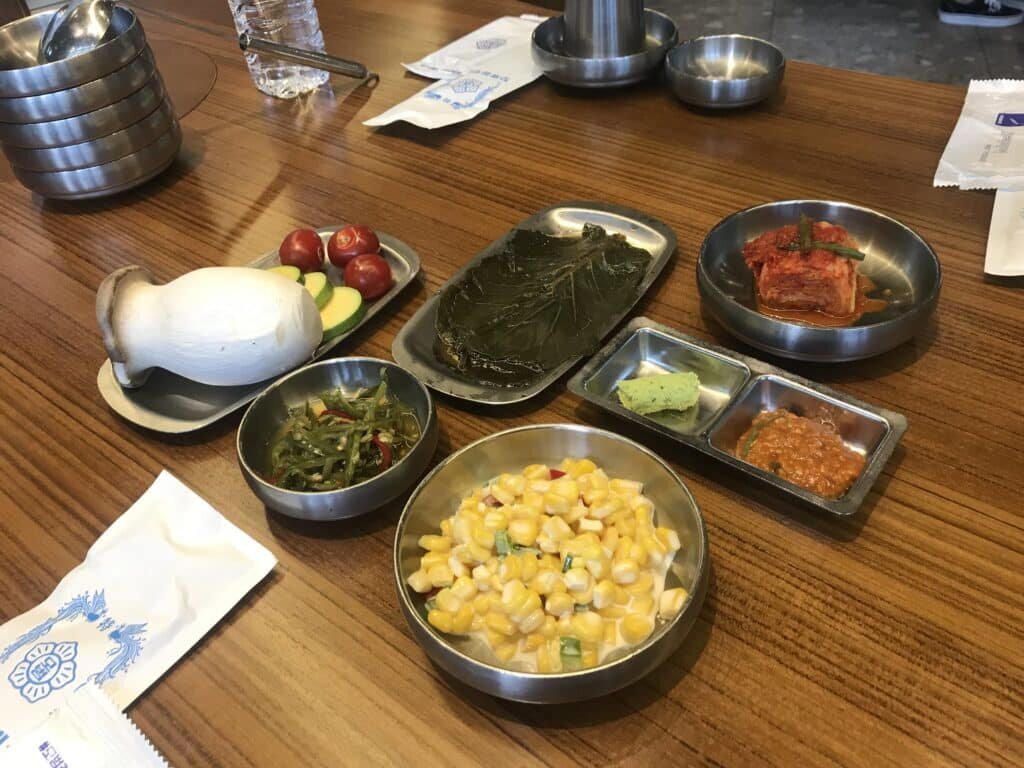 In the 14 years I have spent in Japan, I have yet to meet anyone, and I mean anyone, who didn't like Yakiniku. Literally translating as "grilled meat", yakiniku does exactly what it says, it is a form of fresh barbecued meat, which is as delicious as it is diverse.
The meat is grilled over a barbecue stack which is placed over red hot charcoal briquettes. I guess one could say, it's the closest thing you'll get to a barbecue indoors.
Whilst all the old favourites are there, such as chicken, beef and pork, yakiniku is also one of those cooking styles that isn't afraid to walk the proverbial path less travelled. How does the likes of horse meat, flame grilled oyster or marinated pork liver sound to you?
Even if you're not to keen, I would encourage you to try it all, because even if you didn't like these meats before, everything tastes that little bit better when its freshly flame grilled over hot coals!
Varieties of Yakiniku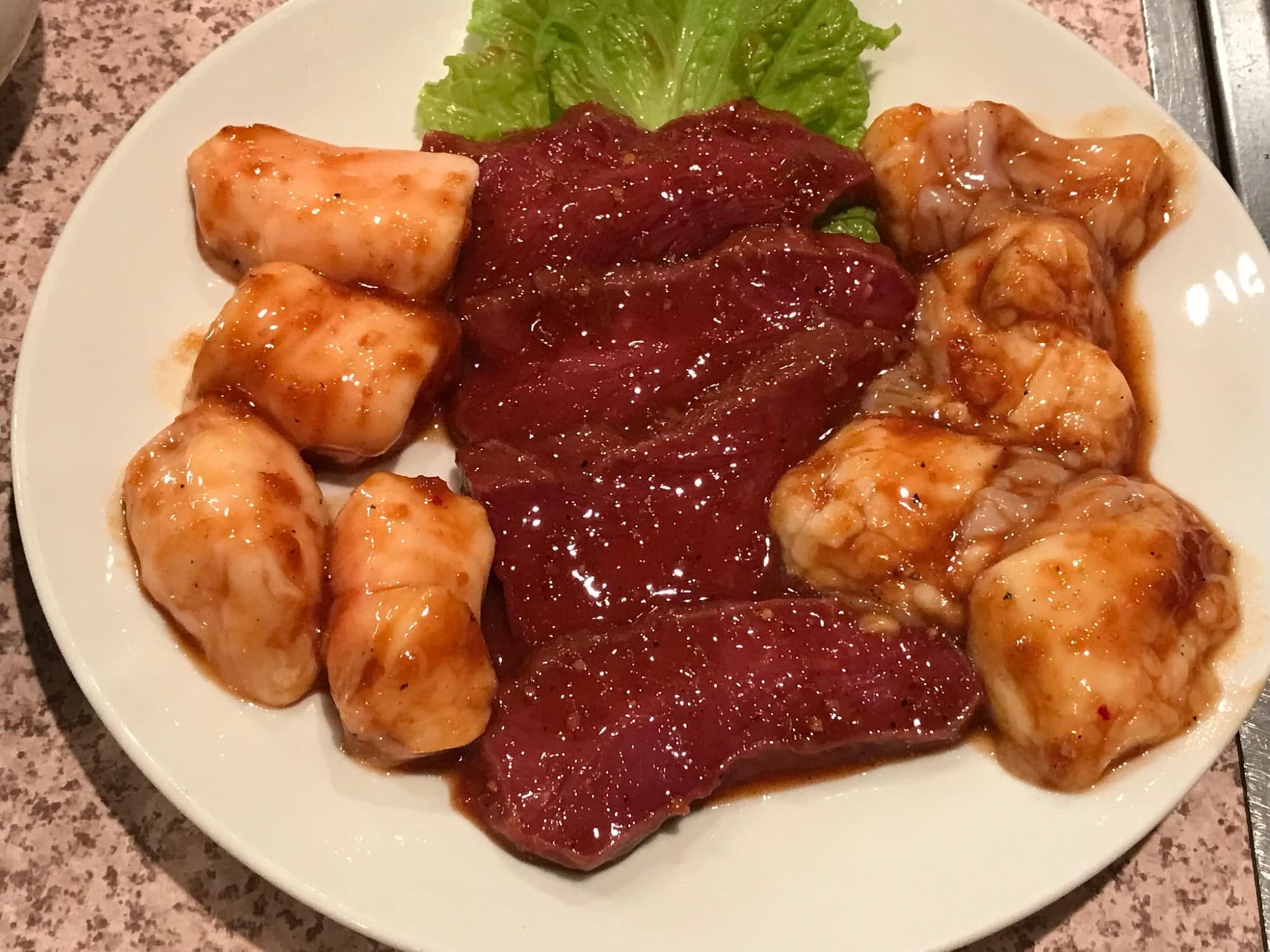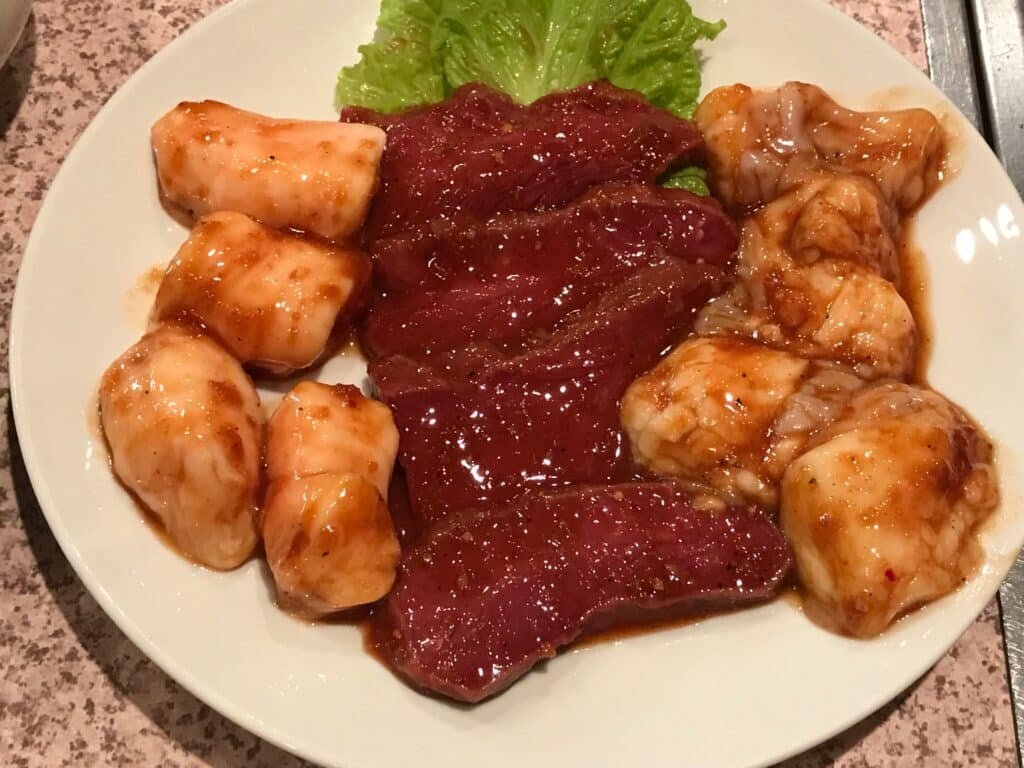 Yakiniku actually originated in Korea centuries ago, but during the early 1900s when Japan occupied most of what we would today call North and South Korea, a great deal of Korean food and drink culture found its way into Japan. One of the traditions that remains from those times is Yakiniku.
Much like Japan, Korea is also a country that, historically, has drawn upon the sea for much of its staple foods. As a result, whilst most people go to a yakiniku restaurant expecting big slabs of beef, pork or chicken, in Osaka, you are just as likely to see people getting stuck into fresh squid, octopus, and my personal favourite, oysters!
Of course, these magnificent shellfish are known for their aphrodisiac qualities, so don't eat them with your partner unless you're in an especially energetic mood!
Another one that you really must try is the horsemeat yakiniku. This may not sound especially palatable depending on where you are from, but trust me, it's delicious. Imagine very lean beef, with the texture of steak and the aroma of venison, and you're not too far away from this taste sensation.
Where to buy Yakiniku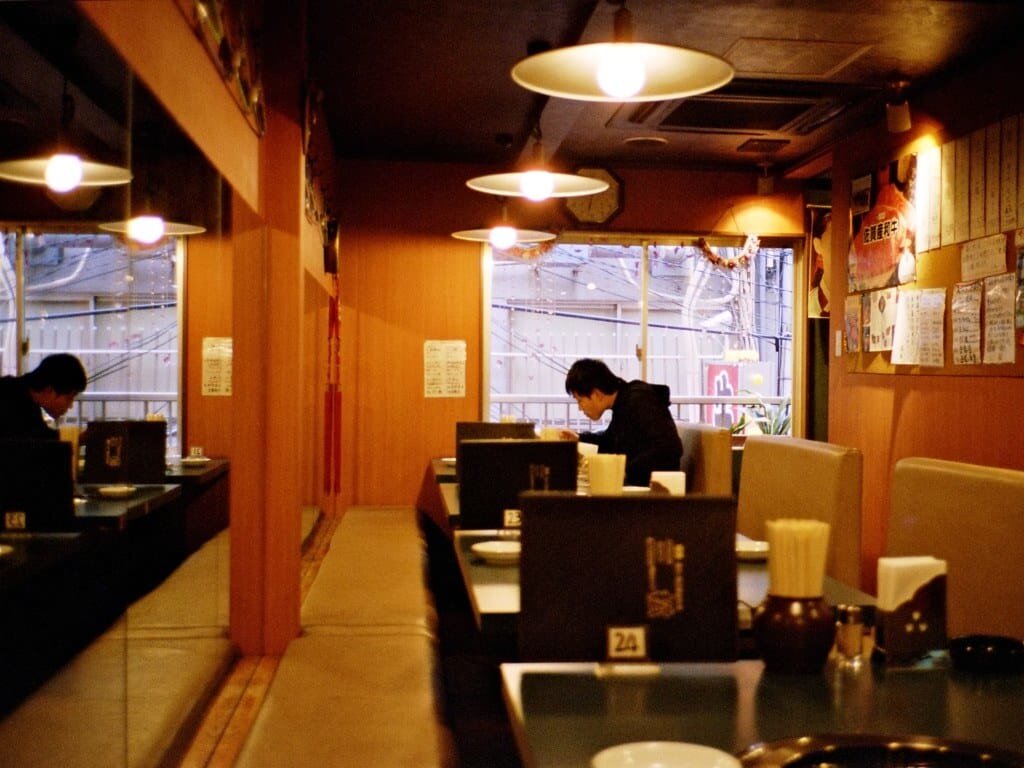 As I already mentioned, yakiniku originated in Korea, so when you're in Osaka there's really only one place people can go to sample this delightful dish: Tsuruhashi, Osaka's Korea Town, in Ikuno ward.
As soon as you get off the JR train at Tsuruhashi Station, you will sense the familiar scent of those succulent grilled meats. From there, you need only follow your nose to a street adorned on both sides with yakiniku restaurants as far as you can see. Don't be afraid to shop around a bit and see which venues have the best deals.
Some restaurants cater to large groups with timed all you can eat and drink courses, usually in the range of 3,000 to 5,000 yen per person depending on the foods and drinks being offered on the menu.
Other establishments are more geared towards couples or solo travelers with set menus offered at very competitive prices. One universal truth is that wherever you decide to go, the portions are always huge by usual Japanese standards.
The locals tend to view yakiniku as a rare treat, so when they go there, they expect to be well fed and watered!
How to make Yakiniku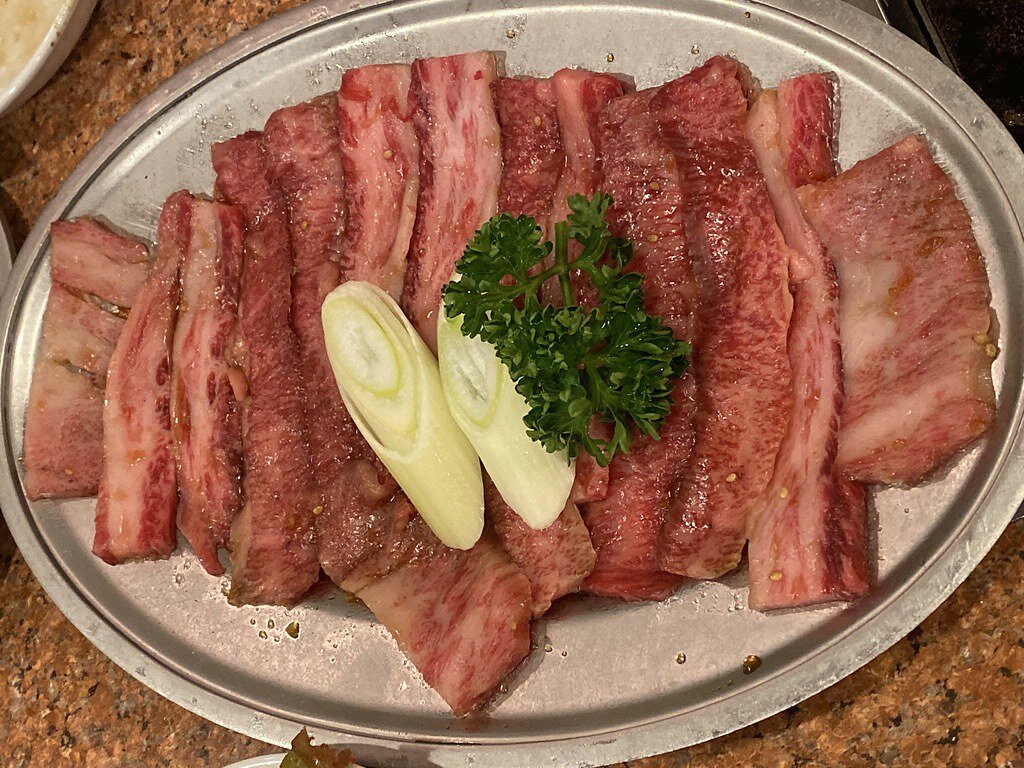 Of course, you might feel ambitious and decide to attempt making your own yakiniku at home. Since yakiniku is, in essence, a form of barbecuing, the best way to replicate the taste and texture would be to use your garden barbecue, if you have one.
However, those of us who live in apartments need not miss out. There is a way to make a pretty decent approximation of yakiniku without access to a complete barbecue grill, and here's how:
First, get hold of a tabletop grill. Something along the lines of the popular "George Foreman Grill" should do the trick.
Select the cuts of meat you want to use and cut them into slices no more than 0.5cm or so thick.
If you are using "horumon" or other offal based cuts of meat, then I recommend marinating them in a little bowl of sesame oil, pureed garlic and ginger for an hour or so before cooking, to make them a little less pungent.
Once your meats are ready, rub them with a dash of soy sauce, a little red wine vinegar and a pinch of black pepper.
Grill them on your home grill, turning halfway, until cooked through.
Next, you'll want to focus on making up a good yakiniku sauce.
You'll need the following ingredients:
50ml light soy sauce
1 teaspoon of ground ginger
A pinch of salt
1 teaspoon of lemon juice
1 tablesoon of pureed garlic
3 drops of chili oil
Simply place all these ingredients in a blender and mix them until they form a nice smooth sauce.
Serve up your meat, and dip in the accompanying sauce according to your own tastes.
However, in my humble opinion, you haven't sampled yakiniku at its best until you've been to Tsuruhashi. Make sure you drop next time you're in Osaka