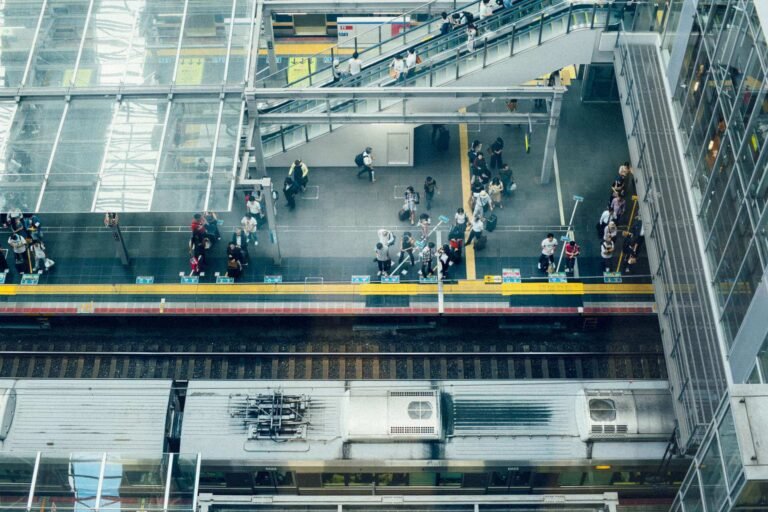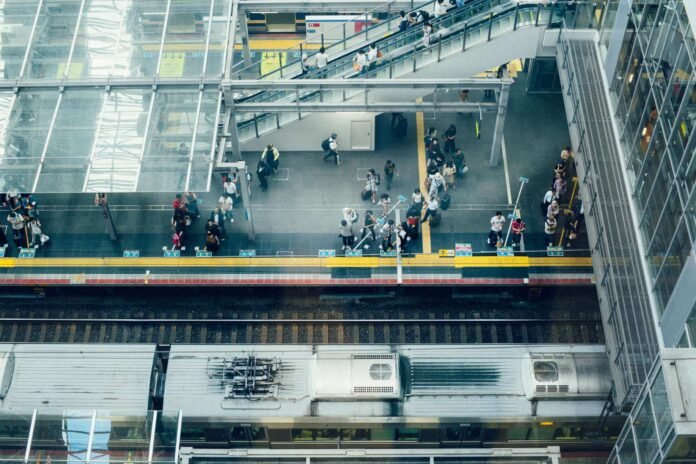 For travelers, one of the most confusing aspects of visiting a new city is simply knowing how to get around Osaka
This can be confusing in a new country. Perhaps you don't speak the language, and resources in English are less common.
For visitors to Japan, and indeed to Osaka in particular, this has long been a concern. However, things are improving.
As Japan opens up to more international tourism, the options available to visitors also expand further every year.
There are a plethora of passes, targeted discounts and special tickets available to tourists in Osaka these days.
However, these aren't always very well advertised. As such, knowing which passes to buy and when, can sometimes be a frustrating experience.
However, once again, we at Osaka.com have you covered.
Join us today as we walk you through the best ways to get around Osaka.
How to get around the City Center: An Overview
If there's one thing new arrivals in Osaka will notice almost immediately, it is the huge diversity of transport options.
A citywide bus service covers almost every major street and location.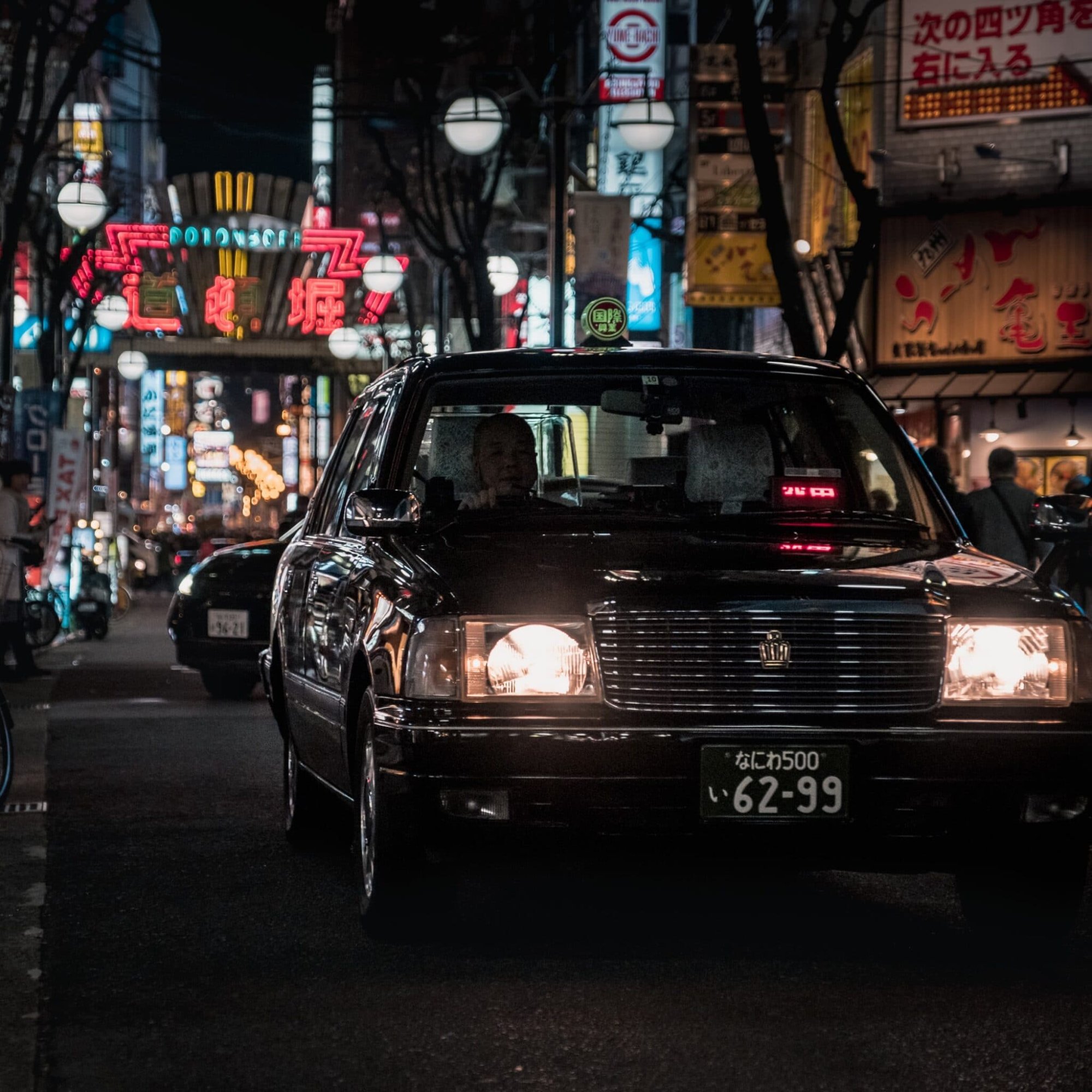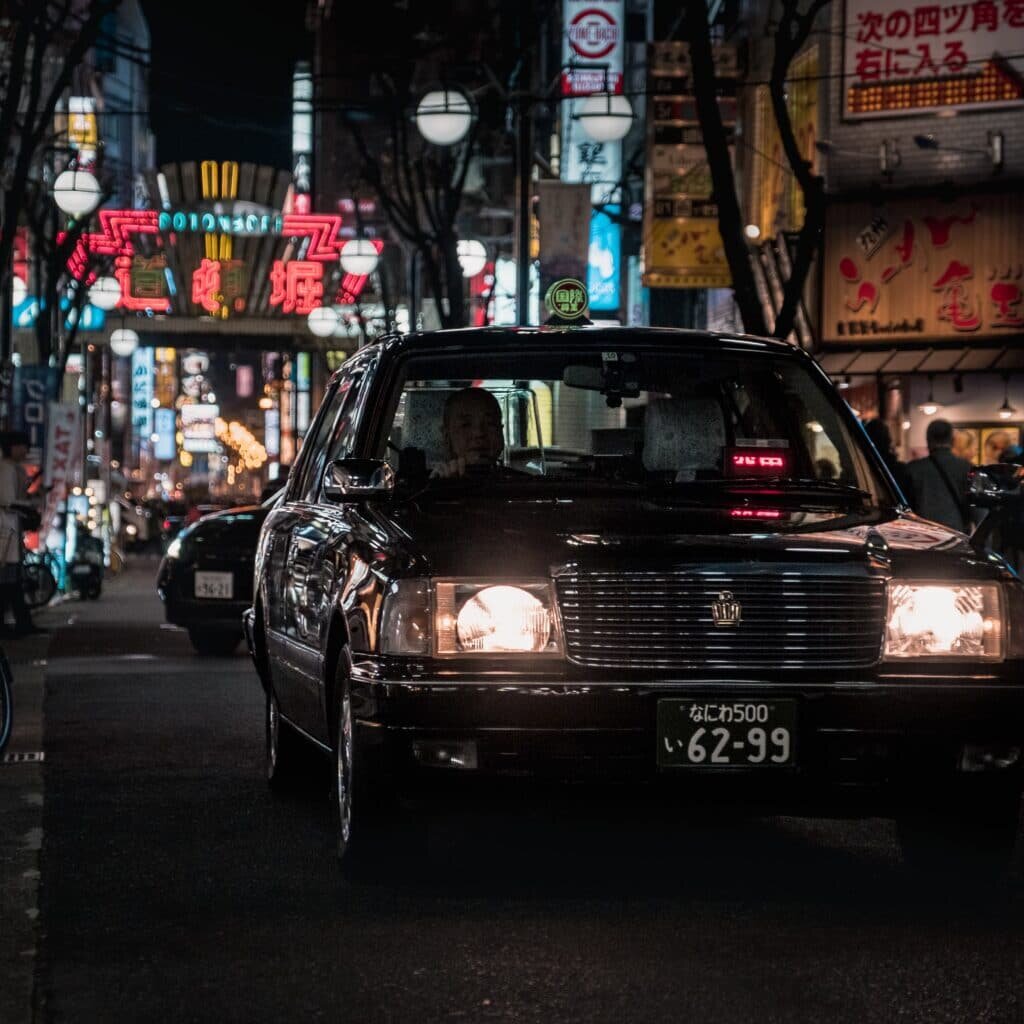 The outskirts of the city and its surrounding satellite towns are interconnected by a web of 9 different subway lines. Together these lines form the Osaka Metro.
Additionally, an extensive network of JR railway stations covers all of Osaka's 24 municipal wards. The JR lines also link Osaka with other nearby urban centers such as Kyoto, Kobe and Himeji.
The JR and Osaka Metro lines are further augmented by a number of private railway lines.
Best known among these are the Hanshin Line, linking Osaka with Kobe, and the Hankyu Line, connecting Osaka with Kyoto.
Both of these lines allow tourists to reach either of these cities from Osaka in less than an hour.
Taxis are also an option, with taxi stands at every major train station and outside most hotels. However, taxis tend to be a very expensive way to get around Osaka. Also, the drivers usually don't speak English. So I would advise against using them if you are new to Osaka, and not familiar with the city.
Another often overlooked attribute of Osaka is that it's a very easy city to walk around in.
Despite being one of Japan's most populous urban areas, it isn't really all that big. One can walk from one side of the city to the other in a couple of hours.
If you enjoy a stroll, then walking from place to place as you get around Osaka can be fun.
Now that we have an idea of each major type of transport available, let's take a closer look at each of them:
The Osaka City Bus Service
Buses in Osaka are almost certainly the cheapest way to get around the city. They are also far more efficient and punctual than bus services in other countries. The fare varies depending on the route that you take. Prices generally start from 200 yen and increase as you travel further.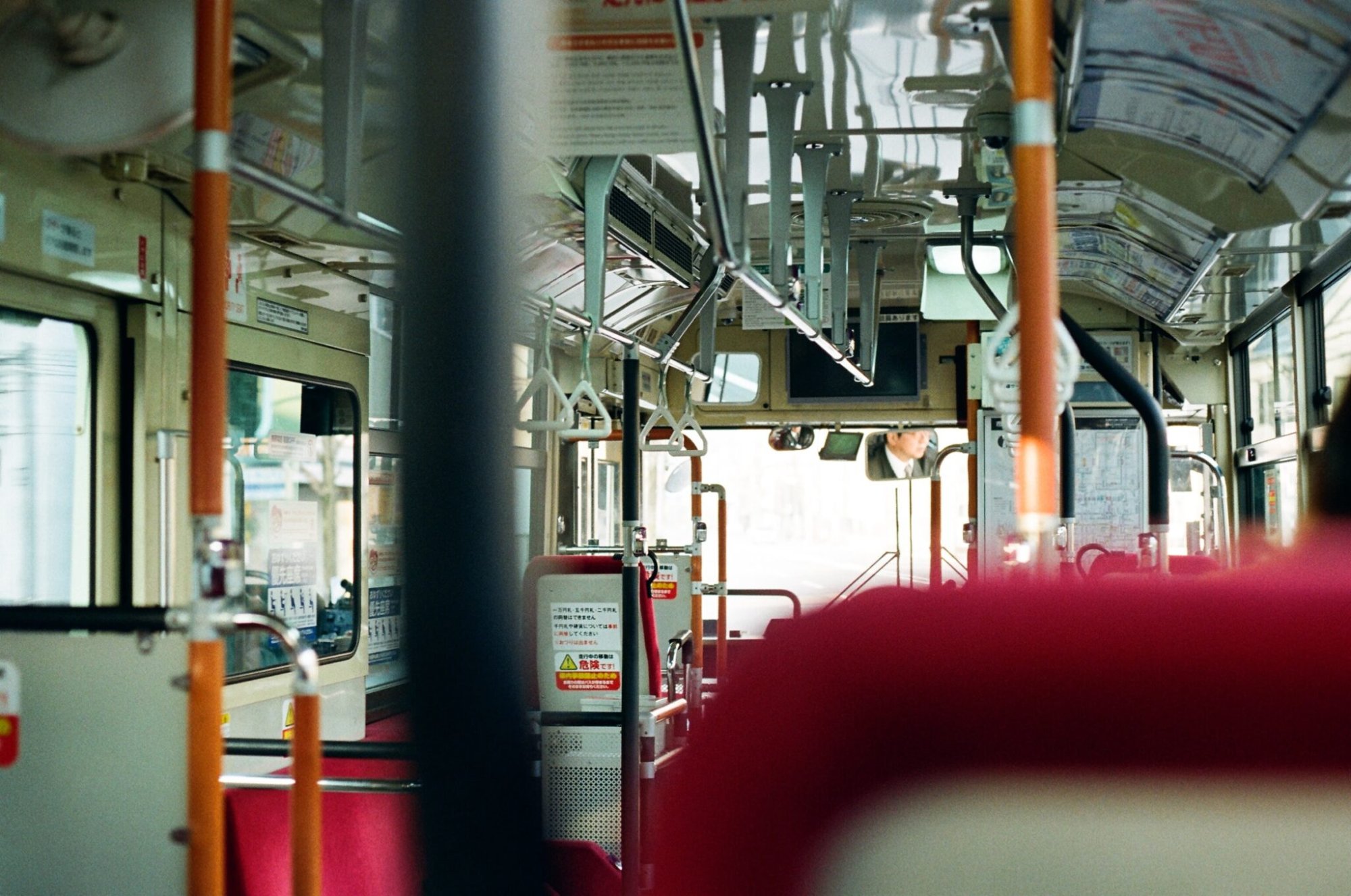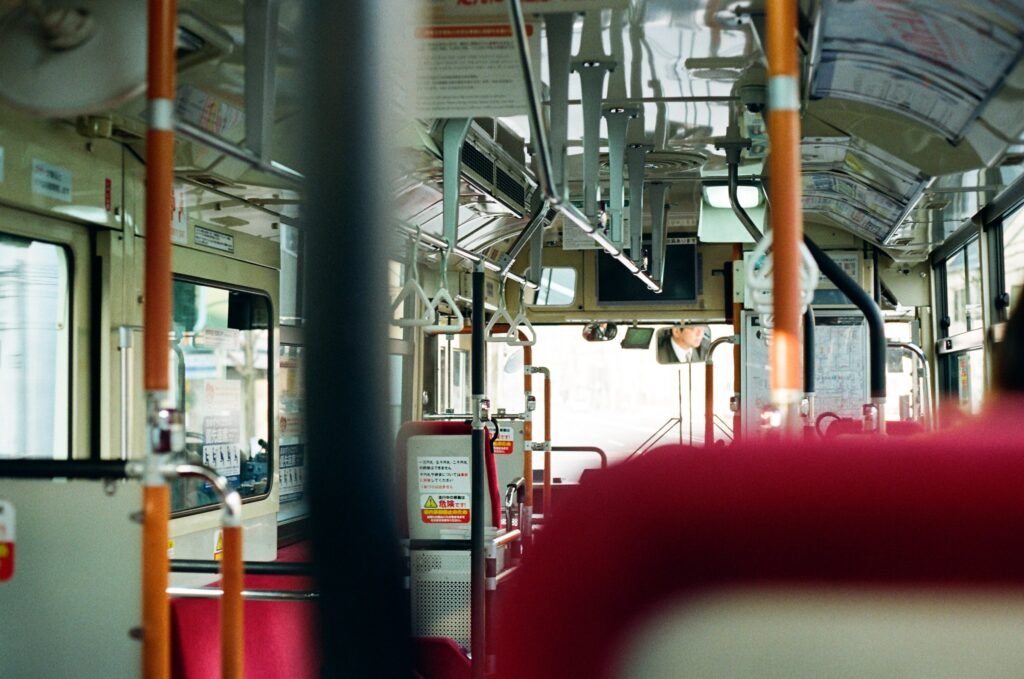 An important note on bus etiquette. Unlike in the UK and some other western countries, you pay your fare when you leave the bus. In Osaka, you get on the bus at the middle, not the front as you would in other countries.
When you get on the bus, take a numbered ticket. At the front of the bus, above the driver, you will see a board with numbers on it. The three digit numbers below each single digit number represent the fare. The single digit number corresponds with the number on your ticket.
So, for example, if your ticket says number 2, and three digit number below number 2 on the board is 270, you will pay 270 yen if you get off at the next stop. The fare increases as you travel further.
Also, please note that buses in Osaka generally don't stop at every stop unless instructed to. So, it's important that you press one of the designated stop buttons near your seat. Make sure you so so before the bus reaches your stop.
As mentioned earlier, prices start from 200 yen for the bus. However an average journey will probably set you back around 350 yen or so. The price compares favorably to the a subway or JR train journey.
The true value for money in taking the bus however, lies in making multiple journeys in one day.
The Enjoy Eco Card grants unlimited travel for one day on all buses in Osaka and all subway trains covered by the Osaka Metro. It costs 800 yen for an adult and 300 yen for a child. The card can be purchased from any major metro station, bus stations or, in limited quantities on the bus itself.
If you use the card on weekends or national holidays, then the price drops to 600 yen for adults.
Additionally, the Enjoy Eco Card also grants discounts on entry to more than 30 different Osaka tourist attractions. These venues and the prices vary from time to time, so it's worthwhile checking the latest discounts when you buy your ticket.
Also, bus timetables are generally updated every 3 months or so. Make sure you go by the most up to date schedule when planning your trip.
Please also remember that the Enjoy Eco Card only covers journeys made within the city limits of Osaka. Many bus and subway lines connect to outlying satellite towns and cities such as Sakai, Yao and Higashi-Osaka. If you take the bus or train to one of these destinations, a small top-up fee is payable.
The Osaka Metro
Undoubtedly the fastest and most convenient way to get around Osaka, but also the most crowded, is the Osaka Metro.
These nine interconnecting lines can take you from virtually anywhere in Osaka to anywhere else in the city in no more than around 45 minutes.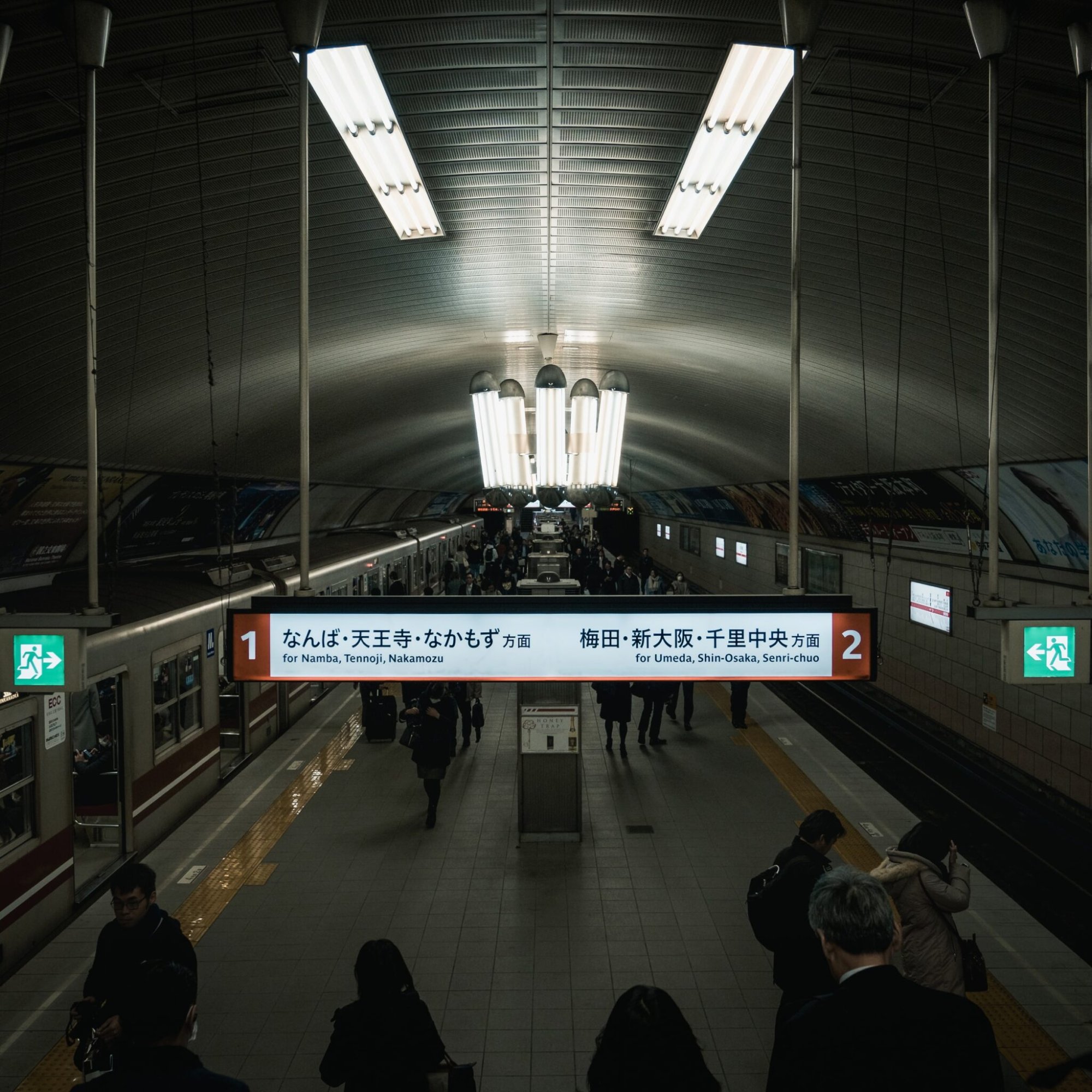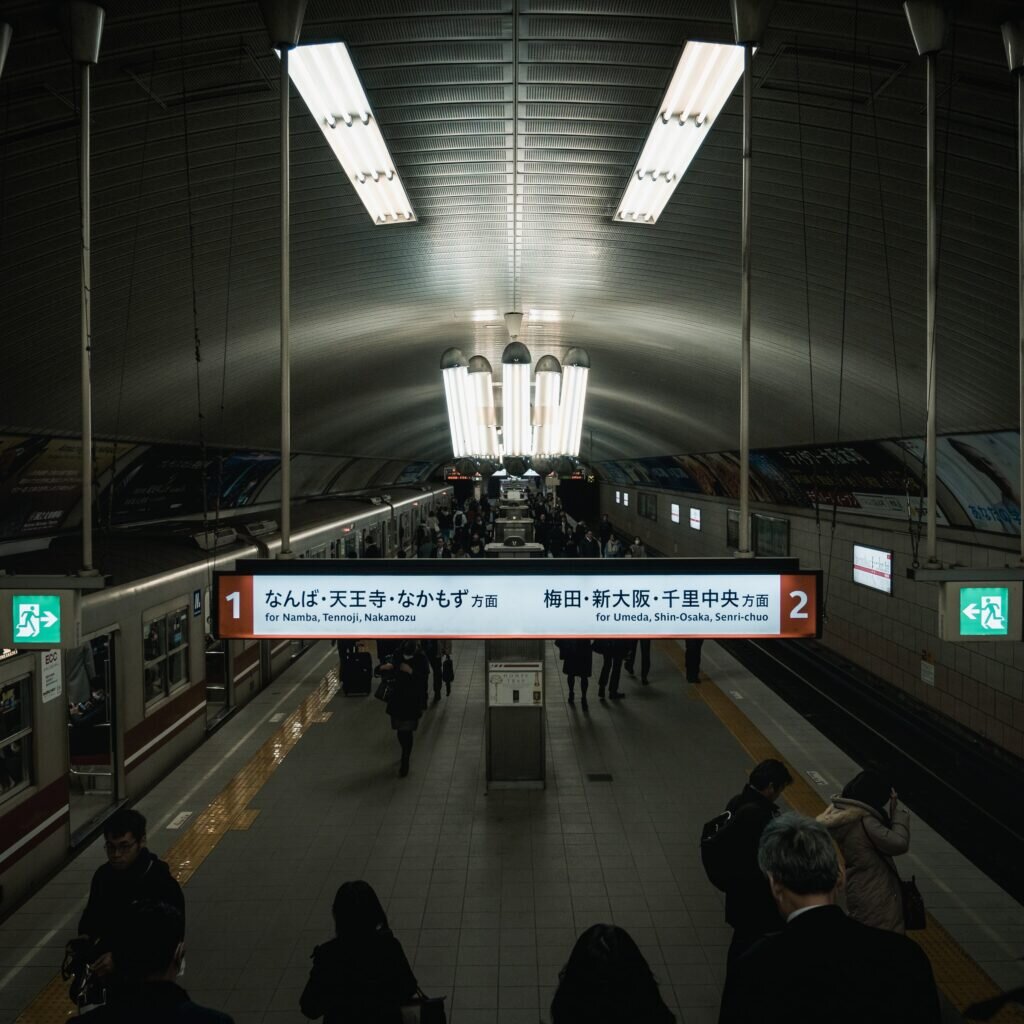 Best known among these lines is the Midosuji Line. This line starts at Shin Osaka Station, and runs down to Sakai City. It allows passengers to move between all three of Osaka's main hubs (Umeda, Namba and Tennoji) in a little over 15 minutes.
In addition to the aforementioned Enjoy Eco Card, there are numerous discounted tickets and passes available to travelers in Osaka using the Osaka Metro. A detailed list of all these passes is here.
However, probably of greatest use to tourists in Osaka is the Osaka Amazing One Day Pass. At 2800 yen per person, it may seem a little pricey, but in addition to unlimited travel on the Osaka Metro and Osaka City buses for one day, admission to 40 different tourist attractions in Osaka City is also included in the price.
If you can manage to get along to even just 3 or 4 of these sites in one day, then you will have more than covered the cost of the ticket. With the efficiency and speed of Osaka's Metro and Bus services, an eager explorer could easily cover double that amount in a day.
If you prefer to pace yourself, and you're planning to stay in Osaka a little longer, then a 2-day version of the Osaka Amazing Pass is also available for 3,600 yen per person. At just 800 yen more than the one day pass, The Osaka Amazing 2 Day pass offers phenomenal value.
JR Trains
If you are visiting Osaka as part of a larger plan to visit several locations in Japan, then investing in a Japan Rail Pass is probably a good idea.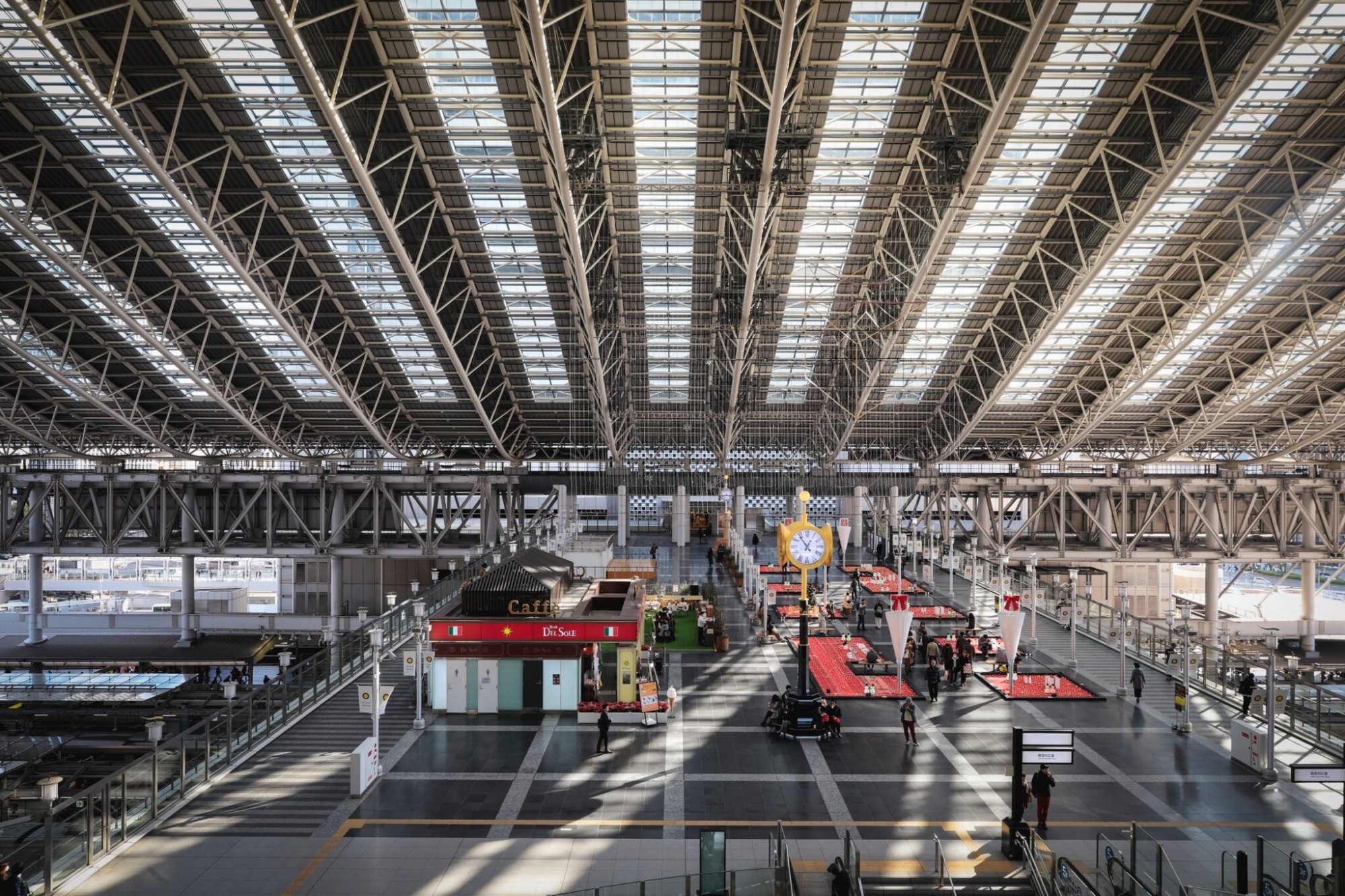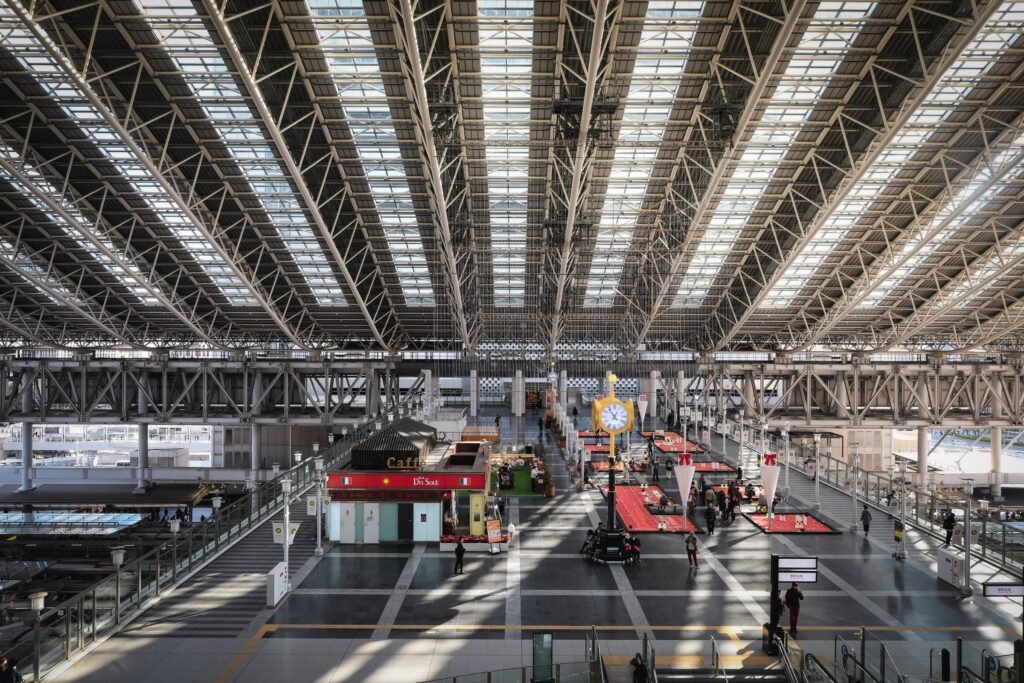 These passes are only available to foreign tourists, but include access to both the Shinkansen nationwide network and almost all local JR trains. In the context of Osaka, this covers many of the city's most popular lines such as the JR Loop line, which links most of Osaka's major business and tourist hubs, as well as connecting to nearby cities such as Kyoto, Kobe and Nara.
It should be noted that only "short term visitors" as defined by Japan's immigration authorities, are allowed to purchase a Japan Rail Pass. This means you have a stamp in your passport indicating you will not be staying in Japan for more than 90 days. Also, students and short term workers (working holiday visas) are not eligible for this pass.
The pass can be purchased in Japan from local travel centers, if you present your passport. It costs 33,610 yen for a 7 day pass, 52,960 yen for a 14 day pass, and 66,200 yen for the 21 day pass.
However, you can get a discount or around 10% on these prices if you purchase your pass from a recognized overseas re-seller in your home country before coming to Japan.
This is also the easier way to do it, as you don't need to worry about possible language barriers when you go to the ticket office in Japan.
However, if you're planning on confining your trip just to the Kansai Region (from Tsuruga in the Northwest, to Himeji in the southeast), then the JR Kansai Area Pass may be for you.
Again, this pass is only available to short term tourists. In addition to all JR trains and bus services, the ticket also covers unlimited rides on the "Haruka" express service, connecting Osaka and Kyoto with Kansai Airport. Please note that JR buses are different from Osaka City buses, which aren't included in this ticket. Rapid and express trains are also included, but the Shinkansen is not.
The Kansai area pass costs 2,400 yen for one day, 4,800 yen for two days, 5,800 yen for 3 days and 6,800 yen for 4 days. Children's passes are half price.
Other Private Railway Lines
JR and the Osaka Metro provide train coverage to pretty much everywhere in the greater Osaka metropolitan area. However, there are a few other private rail operators to help you to get around Osaka as well as other parts of Kansai.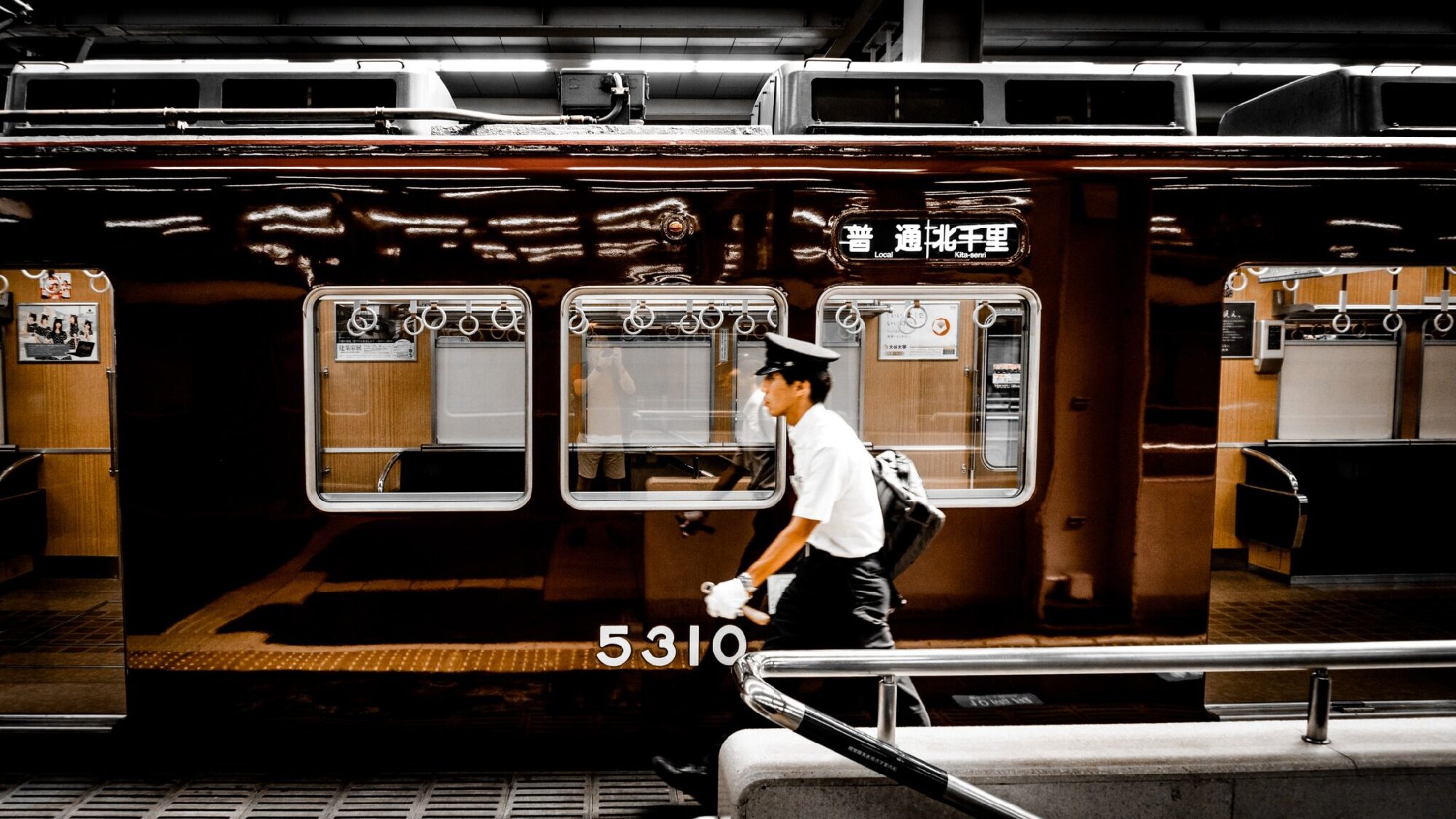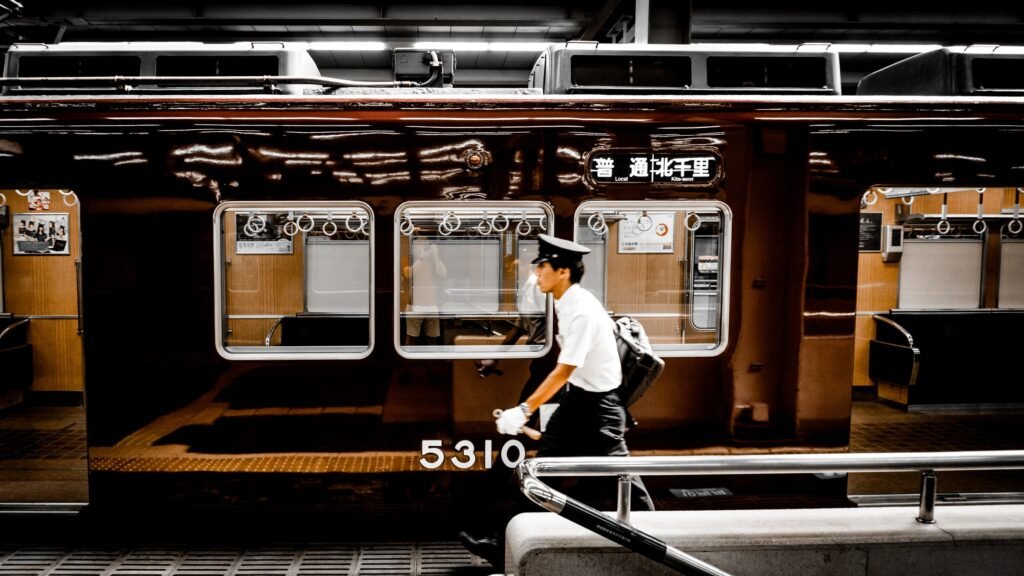 If you're travelling to Kobe or Nara, then many travelers like to take the Hanshin line. The Hanshin Line has two origin points, Umeda Station, in northern Osaka City, and Kintetsu-Nara Station. Both of these lines merge at Amagasaki Station before heading on to their final destination of Motomachi in Central Kobe.
Incidentally it is Hanshin, the company that owns the rail line, which also lends its name to the local baseball team The Hanshin Tigers. The famous Koshien Stadium, where the Tigers play most of their home games, is a mere two minute walk from Koshien Station, on the Hanshin Line.
Next up, the Kintetsu Line links Osaka with Nara and Kyoto. An extension of this line also runs northeast, up to Ise and Nagoya.
If you want to combine your time in Osaka with daytrips to the likes of Nara and Kyoto, then consider the Kintetsu Rail Pass.
The one day Kintetsu Rail Pass, and the 2 Day Kintetsu Rail pass come in at jus 1500 and 2500 yen respectively. They allow for unlimited travel on Kintetsu line services between Osaka, Nara and Kyoto.
However, if you fancy going a little further afield and taking in the likes of Ise and Nagoya, then you may want to go for the 5 day Kintetsu Pass at 3700 yen. Again, these are adult prices and children can enjoy a 50% discount.
Bear in mind however, that to go from Osaka to Nagoya by Kintetsu takes almost 3 hours. So be sure to factor the 6 hour roundtrip commute into your schedule.
Finally, we have the Hankyu Line. This line has two branches. They both originate at Umeda, but split at Juso, in Osaka's Yodogawa Ward. From here, one line heads to Kyoto, while the other heads to Hyogo Prefecture, eventually terminating in Takarazuka.
At time of writing, this line offers no special passes or discounts to speak of. However, if you are planning to go from Osaka to Kyoto, then the Hankyu line is the cheapest way.
A one way journey from Hankyu-Umeda Station to Kawaramachi, in downtown Kyoto, costs 400 yen. This is cheaper than the 570 yen it costs to travel from Osaka Station to Kyoto Station on the JR Line.
Both routes take around 45 minutes.
Going Walkabout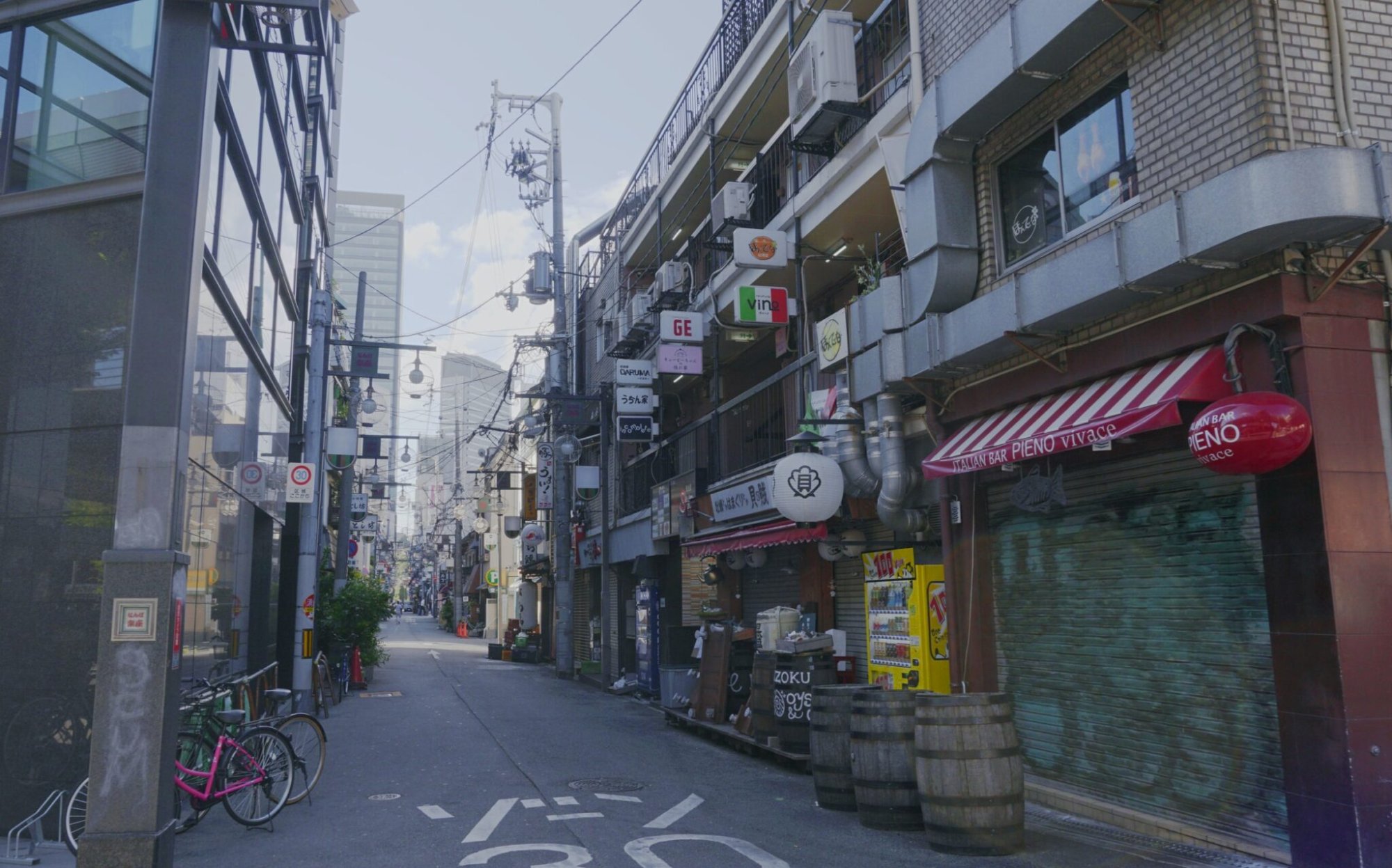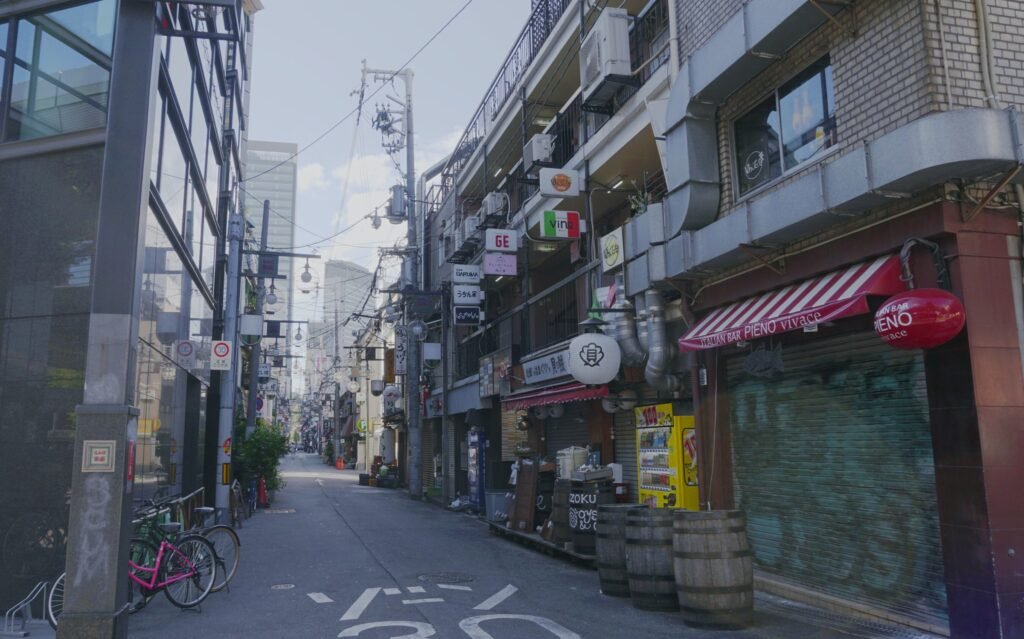 As I mentioned earlier, one of Osaka's great unsung attributes is how easy it is to walk around the city.
The likes of the Osaka Metro and the JR lines offer unparalleled convenience and value for money. However, there's a lot to be said for taking the time just to walk around the city and soak up the atmosphere.
Osaka is one of those cities where there is always something happening at the street level. It may be a singer looking for his big break, a big sale at one of the many department stores, or even just a friendly face looking to say hello.
In any case, to really appreciate the full ambiance of Osaka, you need to walk amongst the locals, at least for a while.
To summarize
Osaka has no shortage of travel options for both tourists and regular visitors alike. However, it is important that you take some time to plan out what exactly you want to do with your visit. Where do you want to go? What do you want to see?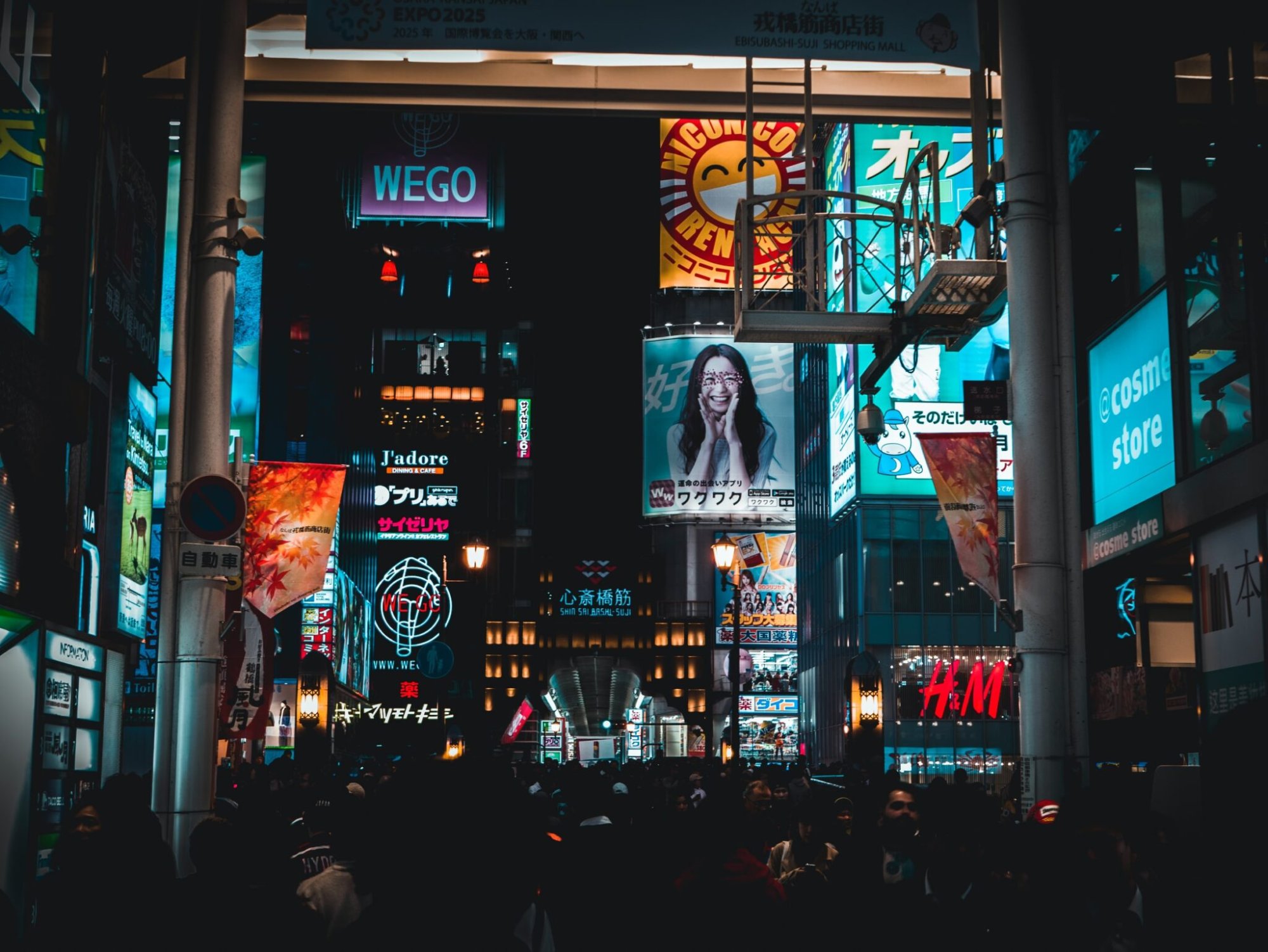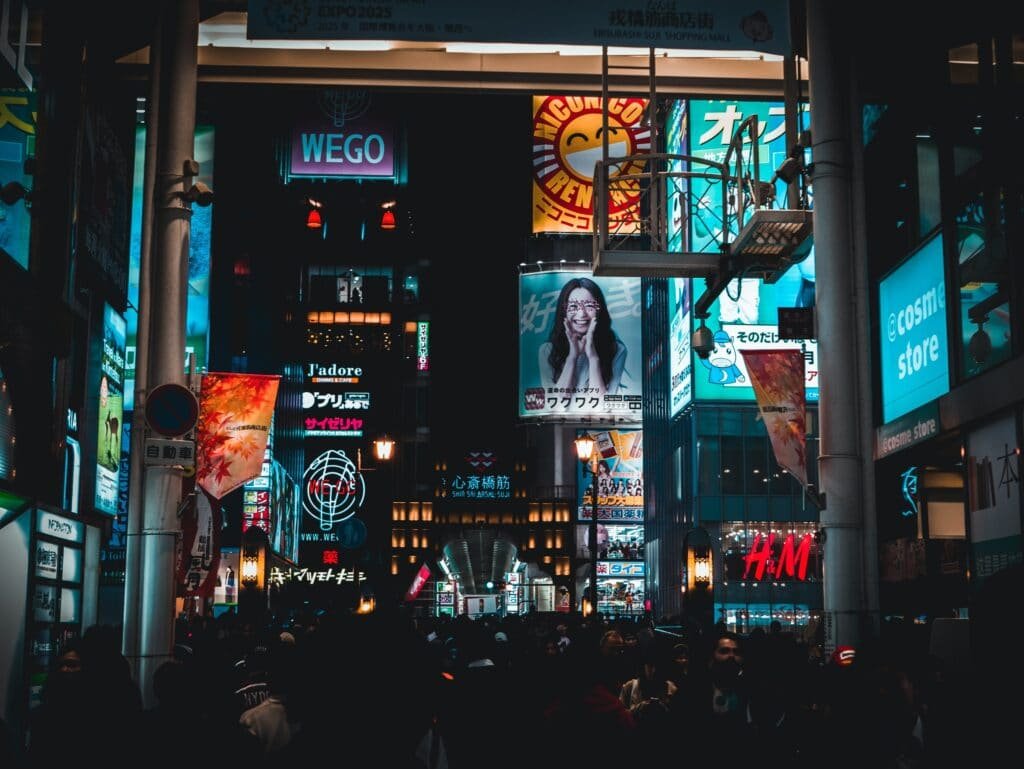 Offers and promotions to attract tourists are always updating. So it's worth your time to check back on some of the links we have included in this article regularly. Every few months there's always a new campaign or initiative that could save you even more money.
Keep vigilant, and happy travels!