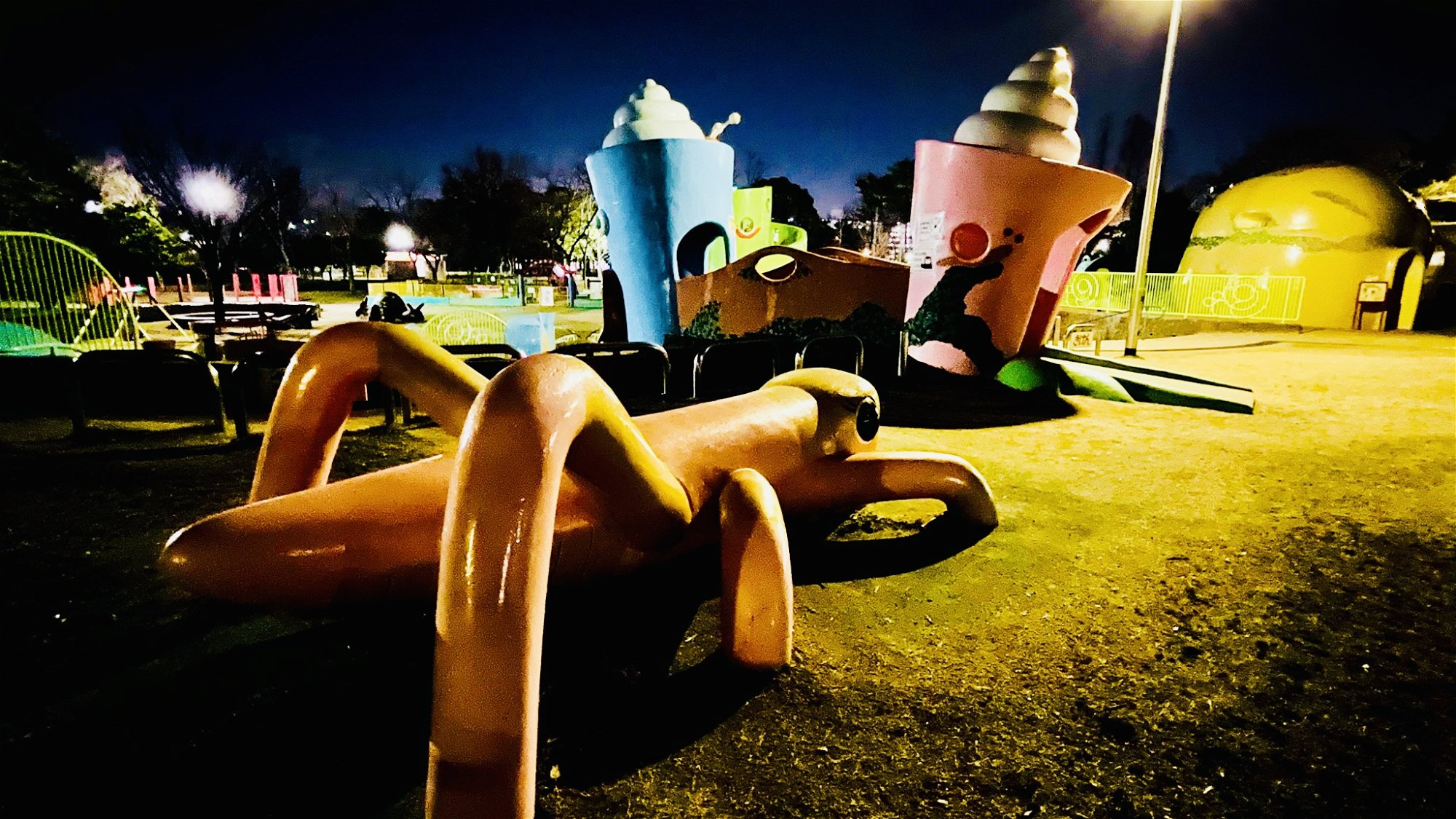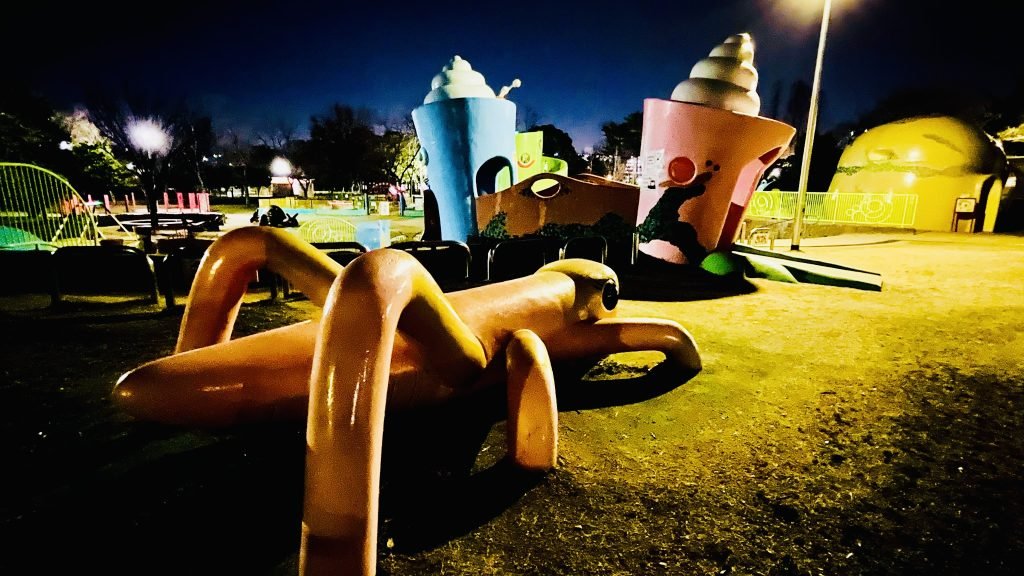 Kyuhoji Ryokuchi Green Space is one of the four largest green spaces in Osaka.
Located in Yao, the park contains flower gardens, a pond, sports facilities, a swimming pool, a BBQ area, and this fantastic playground.
The park also holds family activities year-round.

The park is best accessed from JR Kyuhoji or by car.