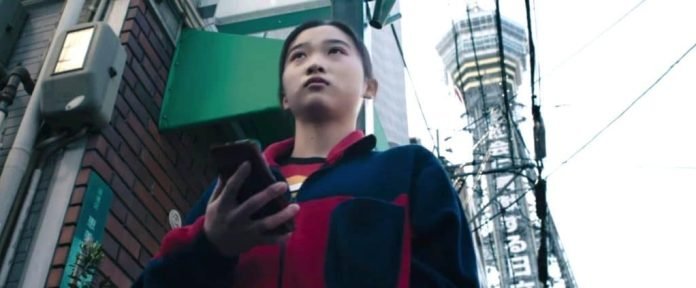 High school girl Kaede Harada (Aoi Ito) hastens through the gritty nightly streets of southern Osaka, Tsutenkaku Tower coming into clear view in the background when she stops at a red light. She's on a rather unusual mission: bailing out her father who had been caught shoplifting in a supermarket when he was 20 Yen short of buying the cheap tonjiru (pork and vegetable) soup in a paper cup he had intended for his dinner. Her laying down the two coins gets him off, soup included.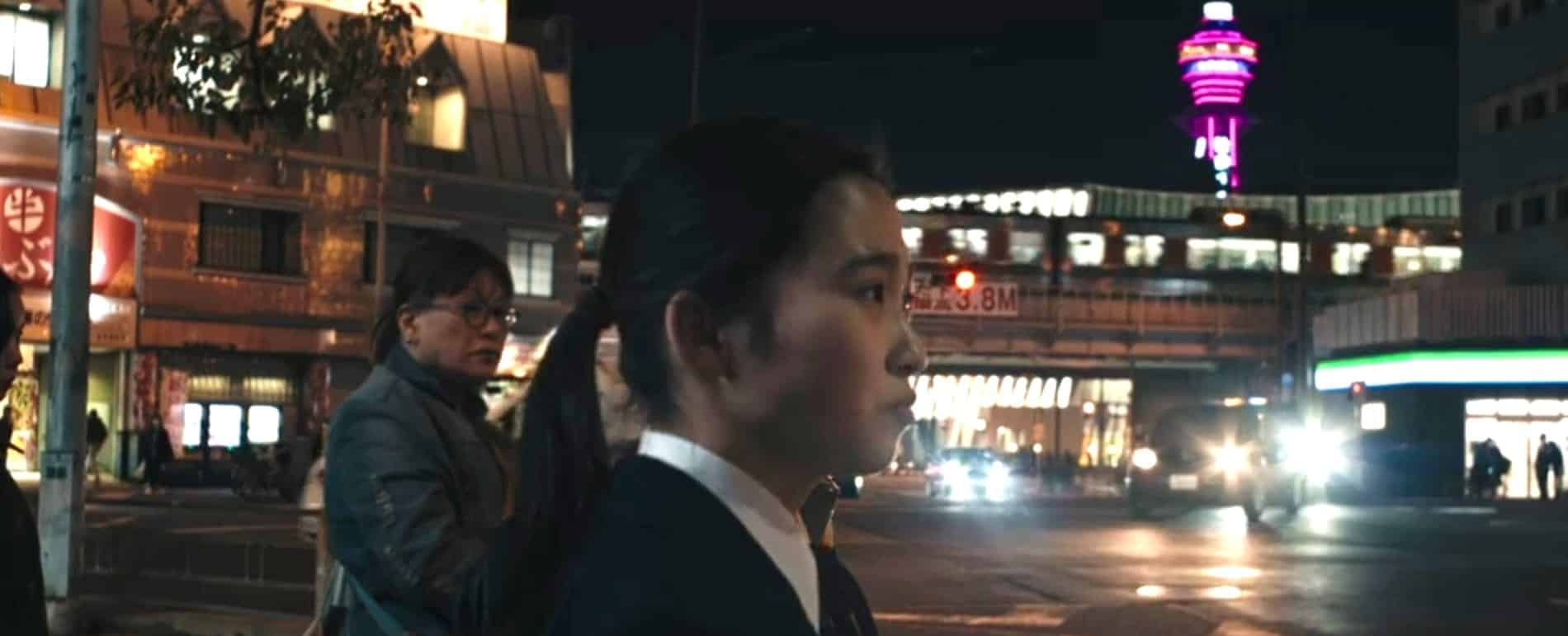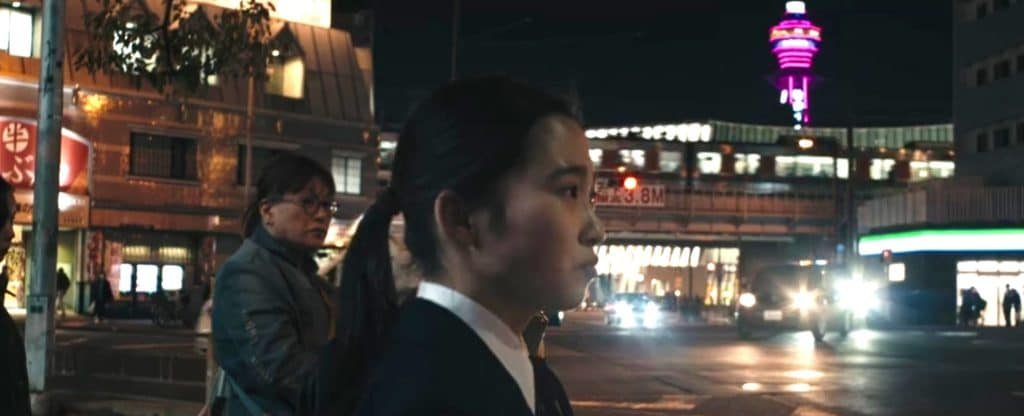 Satoshi Harada (Jiro Sato) is at the end of his ropes. After the death of his wife Kimiko (Toko Narushima), he lost everything and is now deeply in debt. Returning home with his daughter that night, he makes some strange remarks. Saying that he might have spotted a serial killer with a bounty of 3 million Yen on his head. Collecting that money would solve all his problems. His daughter yells at him, telling him to go to work instead of pursuing such stupid fantasies.
The next morning, Satoshi is gone with no trace left. Kaede, his daughter, soon starts to worry and begins searching for him. Somewhat aided by a boy from her high school who would like to be her boyfriend, Kaede prints posters with the image of her father and posts them all over Nishinari Ward, sometimes next to the wanted poster of a young serial killer named Terumi Yamauchi. She doesn't realize that Terumi was the serial killer her father was talking about.
Eventually、after coming across a hint, Kaede and the boy embark to scenic (fictitious) Karin Island in the Seto Inland Sea.
Missing (Japan, 2022) さがす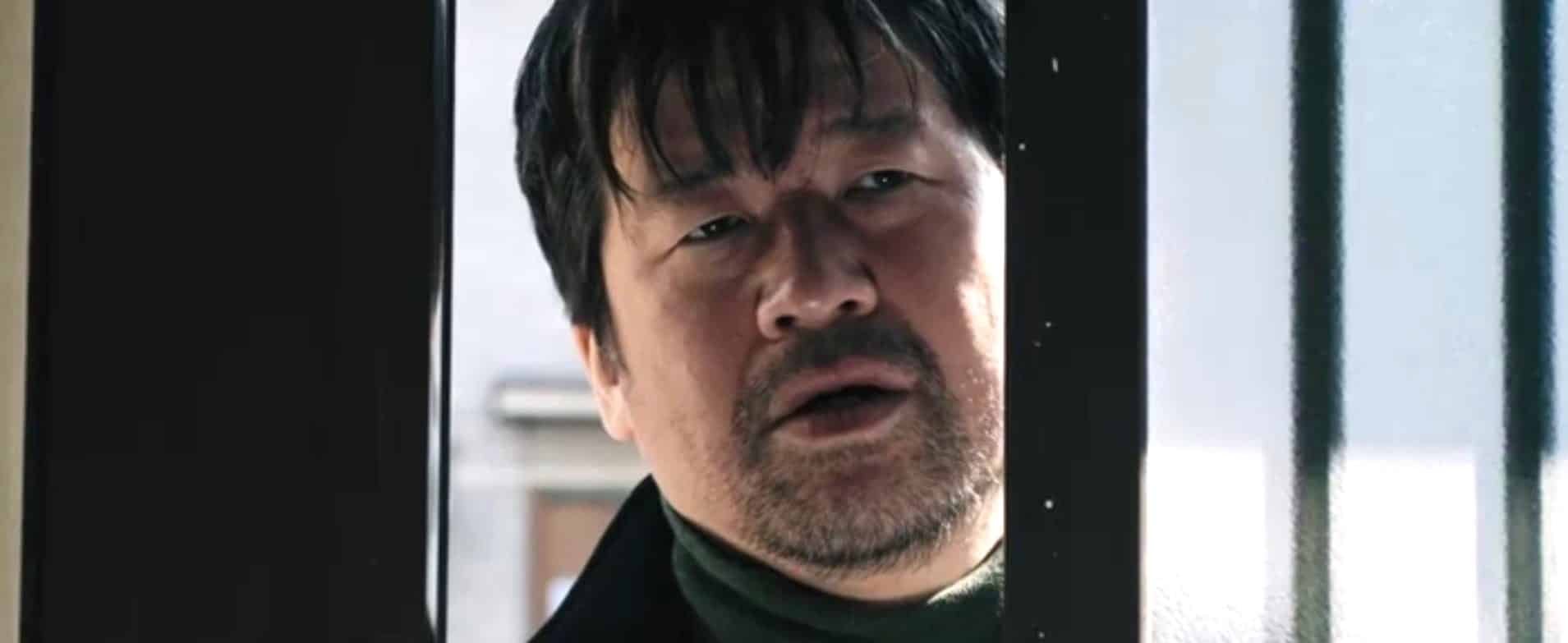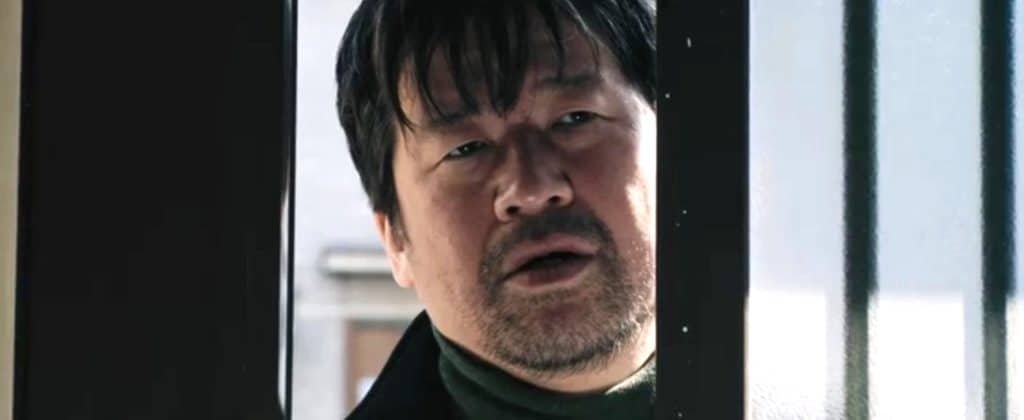 By that time, we are only about 15 minutes into the 2022 movie. 2022 being the year of the Japanese theatrical release. The film already played a variety of international film festivals the previous year under the international title Missing. The Japanese title of the film is Sagasu, translating to "Searching".
Giving away any more plot details would spoil the movie. Let's just say that upon the arrival of Kaede on the rustic island, flashbacks set in, telling the story of why and how Satoshi disappeared in disturbing detail. Perspectives change too. We get a close look at Terumi Yamauchi, the serial killer played by Hiroya Shimizu, as well as on the developments that led to Satoshi's, the father's downfall.
Starting out as a darkly comical family drama, the film shifts gears over and over again, becoming more intense with every twist. At times it veers close to the territory of slasher gore, at times it turns to gut wrenching despair. You just never know what's next. But the story told holds up through all those twists. As dark as it is, as darkly humorous as it sometimes gets.
The Twitter Killer
Terumi Yamauchi, the serial killer of whom we see more in the movie than some viewers might be able to easily digest, is clearly based on Takahiro Shiraishi, often labelled the Twitter Killer in media reports at the time of his trial.
Shiraishi, born in 1990, lived in the city of Zama, Kanagawa Prefecture, near Yokohama. He was an active serial killer from August to October 2017. His modus operandi consisted of stalking Japanese online message boards (not necessarily Twitter), looking for suicidal young women. He comforted those women, then offering them to assist them in their planned suicides. As altruistic as he may have appeared in his online messages, his true motives were very different. In court, he stated, that the realization of his sexual fantasies was what he was after. Those suicidal women in their weakened mental state showing up at his house were the ideal prey. After sexually abusing them, he strangled and dismembered them, storing their remains in freezer boxes in his house.
The brother of one of the missing women started his own investigation. A female acquaintance of him set up a fake suicide appointment with Shiraishi, based on records accessed on the missing woman's online chat account.
They tipped off police and instead of the woman knocking on Shiraishi's door at the appointed hour, the cops burst in. They found nine dismembered corpses stashed in freezer boxes.
Shiraishi immediately confessed his crimes. His death sentence was finalized in 2021. He is currently awaiting execution, usually caried out at the Tokyo Detention House in Tokyo's Katsushika Ward.
The Killer in the Movie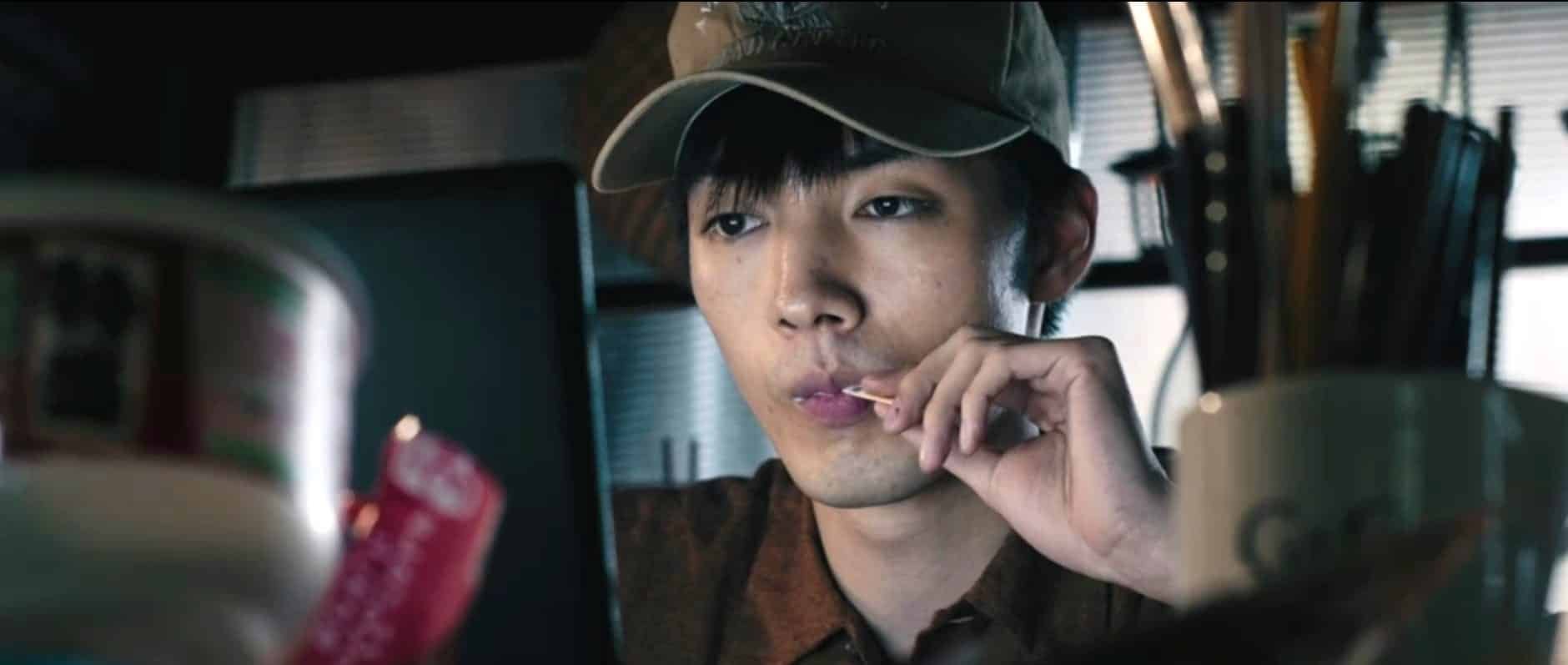 Terumi Yamauchi, the killer featured in the movie, uses exactly the same method of approaching his victims as Takahiro Shiraishi. He contacts young women he discovers on online boards, invites them to his home.
The locations have been changed, though. Originally operating in the Tama region of western Tokyo, Yamauchi almost gets caught. He saves himself employing an act that will leave many viewers aghast.
He then somehow makes his way to the bucolic island of Karin in the Seto Inland Sea – where he is offered shelter by an aged pervert. Things turn towards very dark humor at this point but let's just say, Yamauchi needs to leave the island rather quickly.
Thus, he arrives in Osaka by ferry via Kobe Port and by chance makes the acquaintance of Satoshi Harada… Sounds very confusing? Yes, it is. But explaining the story any further would take too many of the surprising twists of the movie away.
The Director: Shinzo Katayama
The director of the movie, Shinzo Katayama, born in 1981, is a native of Toyonaka City, Osaka Prefecture. Katayama moved to Tokyo to attend film school right after his high school graduation. Upon finishing film school, Katayama was working on TV productions in low positions when one day the call came: would he want to join South Korean director Bong Joon-ho in Bong's segment of the international Tokyo omnibus film Tokyo! (2008)?
Tokyo! was a rather large international effort, French directors Leos Carax and Michel Gondry providing the other two segments of the three-segment film.
Being impressed with Bong's directorial style, Katayama asked Bong for a longer apprenticeship / unpaid job as assistant director. Bong agreed and Katayama became his only ever Japanese disciple.
Most notably, Katayama worked as Bong's assistant director at his South Korean thriller Mother (2009).
Bong Joon-ho soon rose to international fame with his film Snowpiercer (2013), in 2020 his movie Parasite won four Oscar titles, including Best Motion Picture, Best Director and Best Screenplay. An absolute first for any non-English language film.
Strong Korean Influence
Starting in the 1990s, South Korea developed a very own cinematic style, especially in the genre of hardboiled neo-noir crime thrillers. They generally featured beautifully shot sets of absolute squalor, they went into the extremes of violence while searching for touchingly human stories beneath all that perfectly shot mayhem. Pitch-black dark humor was a natural part of the genre.
It was exactly this type of cinema Shinzo Katayama studied while being an apprentice to Bong Joon-ho.
Therefore, in a way, Missing feels more like a South Korean movie than a Japanese one.
The movie was all shot in Japan, the language is Kansai Japanese, the serial killer is based on a Japanese serial killer… but yet… in way it feels like watching a recent South Korean thriller.
In addition to the general style and the story of the film feeling very Korean, it is full of references to the cult classics of recent South Korean neo-noir.
Like, say, serial killer Terumi Yamauchi, out of food on the beach of Karin Island on his run from the law nibbling on what looks like a piece of kelp, then spotting a large snail. Will he devour it alive? Even if not, the reference is quite clear: actor Choi Min-sik ate a live octopus in the perhaps most notorious scene of Park Chan-wook's South Korean 2003 genre classic Old Boy.
It may not come as a surprise that Missing became a huge hit in South Korea. Audiences there understood the cinematic references and the sensibilities beneath the surface of the film better than any other audiences.
Osaka Locations
The central Osaka location of the film is Nishinari Ward. There, Satoshi Harada used to operate a table tennis joint named Nishinari Ping Pong Hall before his financial breakdown.
The Ping Pong Hall is featured throughout the film. Satoshi may have had to close it but even in its half-abandoned, run-down state the Ping Pong Hall serves as one of the central locations.
Satoshi and Kaede live right next to the Ping Pong Hall, in one of back alleys of Nishinari.
Parts of Nishinari Ward formed the Kamagasaki homeless district, renamed to Airin after a large riot in 1965. Though largely gentrified today, Airin is still a place where many homeless day laborers live.
Satoshi, working as a day laborer, more or less joins their ranks. Though he is not homeless himself, he is at times forced to join the queues at the soup kitchens for the homeless.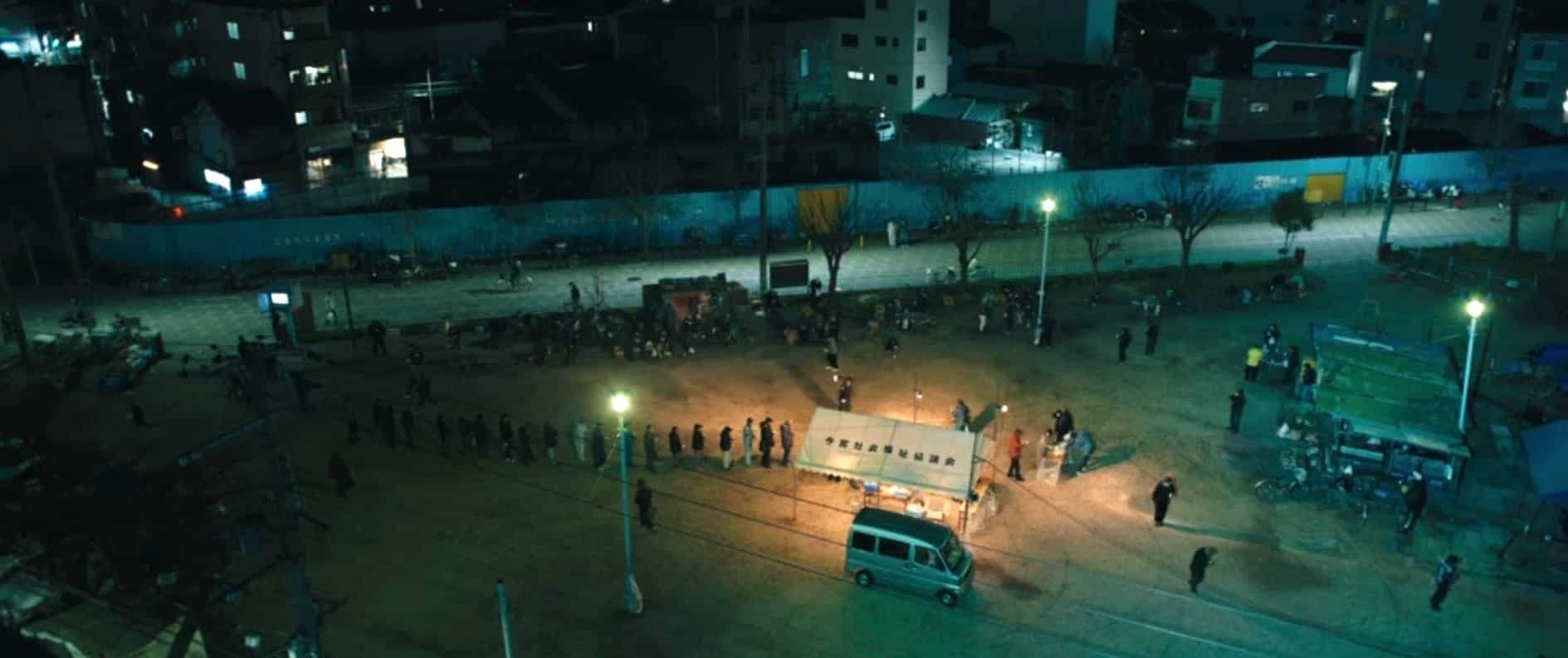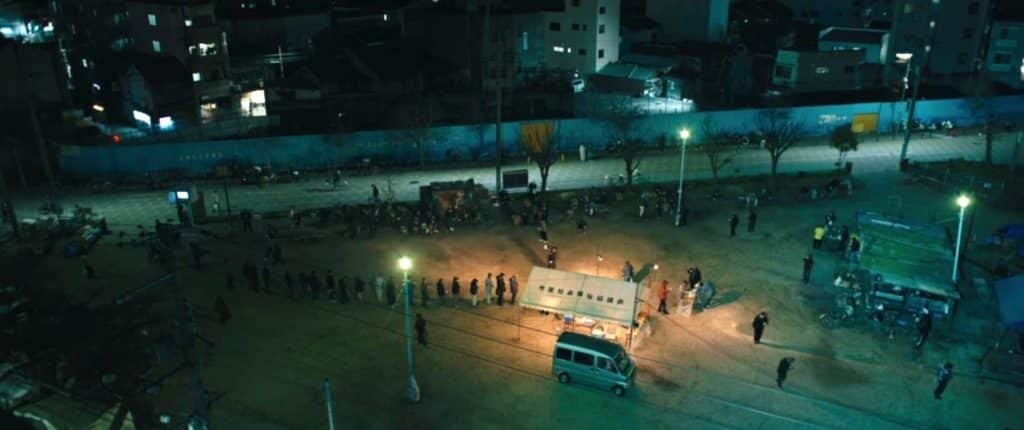 An aerial night shot clearly depicts such a soup kitchen in Sankaku Koen (Triangle Park) in the center of the old Nishinari homeless area. That's where Satoshi Harada and Terumi Yamauchi, both out of other options, meet for the first time.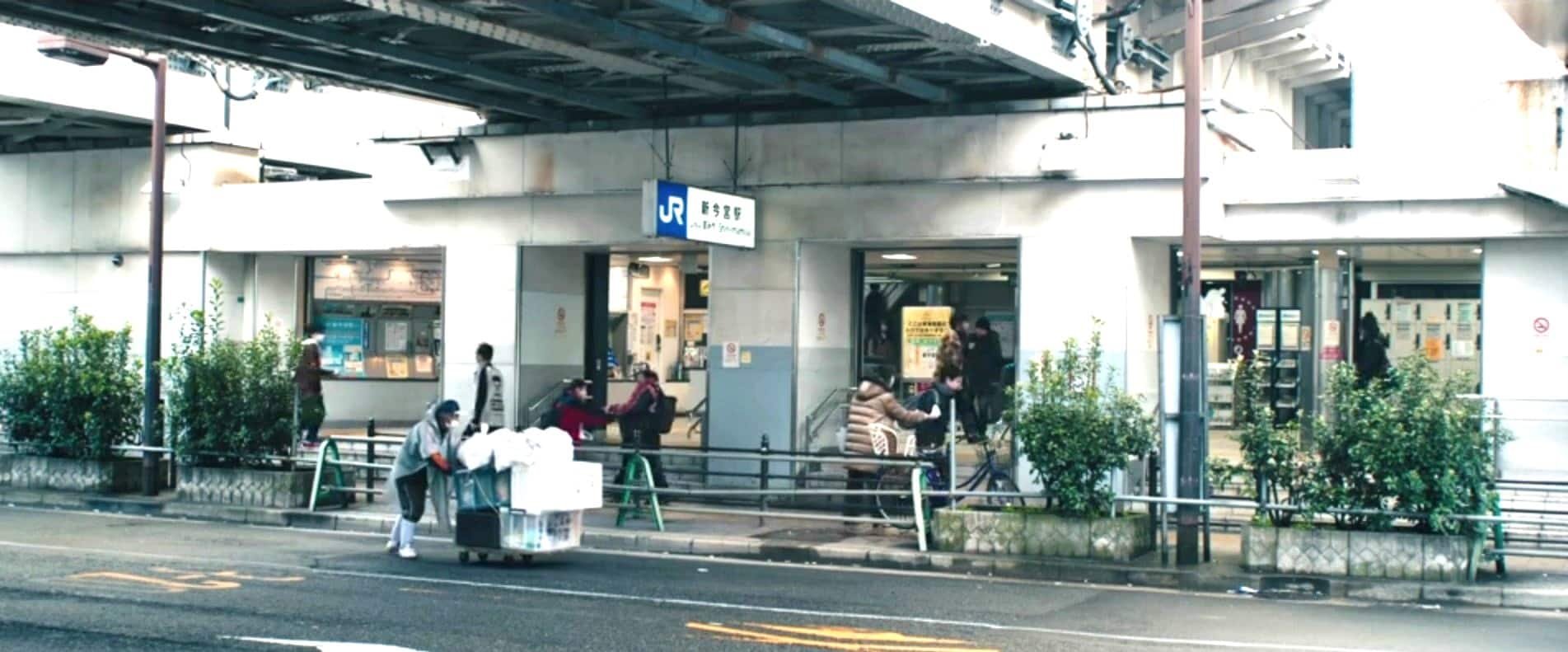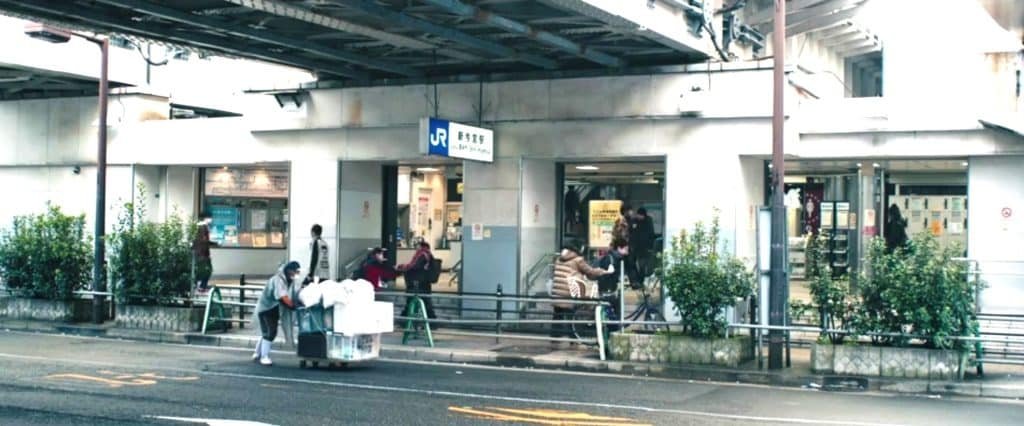 Nearby Shin Imamiya train station is also clearly depicted, with an apparently homeless man pushing a large cart front and center, no less.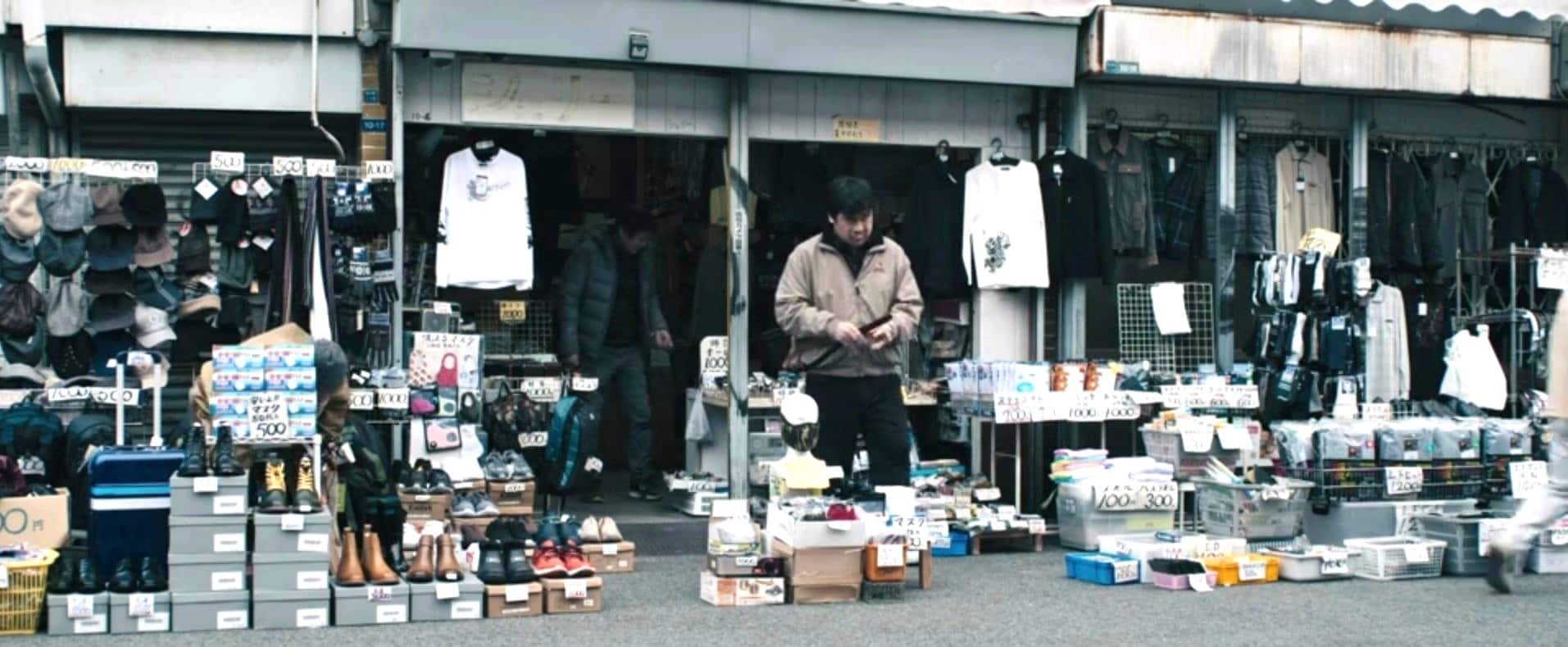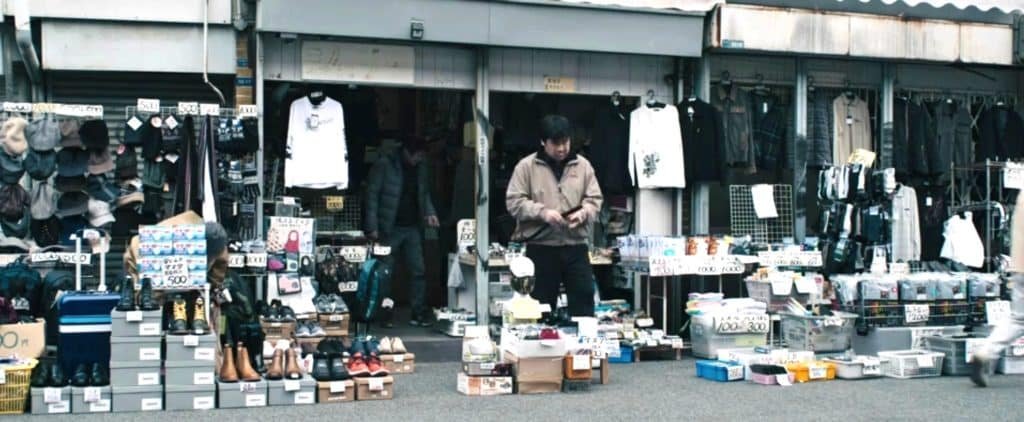 After Satoshi Harada tells his daughter at one time, that he "goes shopping", he is next seen stepping out of one the stalls below the railway. Those stalls used to form a veritable poverty market until a few years ago, some people called it the "thieves market".
The film also makes great uses of the back alley warrens of Nishinari, with all the laundry hanging out and the trash piling up. Those back alleys still look like Osaka decades ago.
So do the Nishinari shopping arcades, frequently featured in the movie. They seem to be stuck in the 1970s, both in the movie and in reality. Just that in the movie, they appear as much more lively than they do in reality.
In reality, those shopping arcades feel quite dead with many shutters permanently down. The movie crew must have sent in quite a lot of extras to populate them for the shoots taking place there.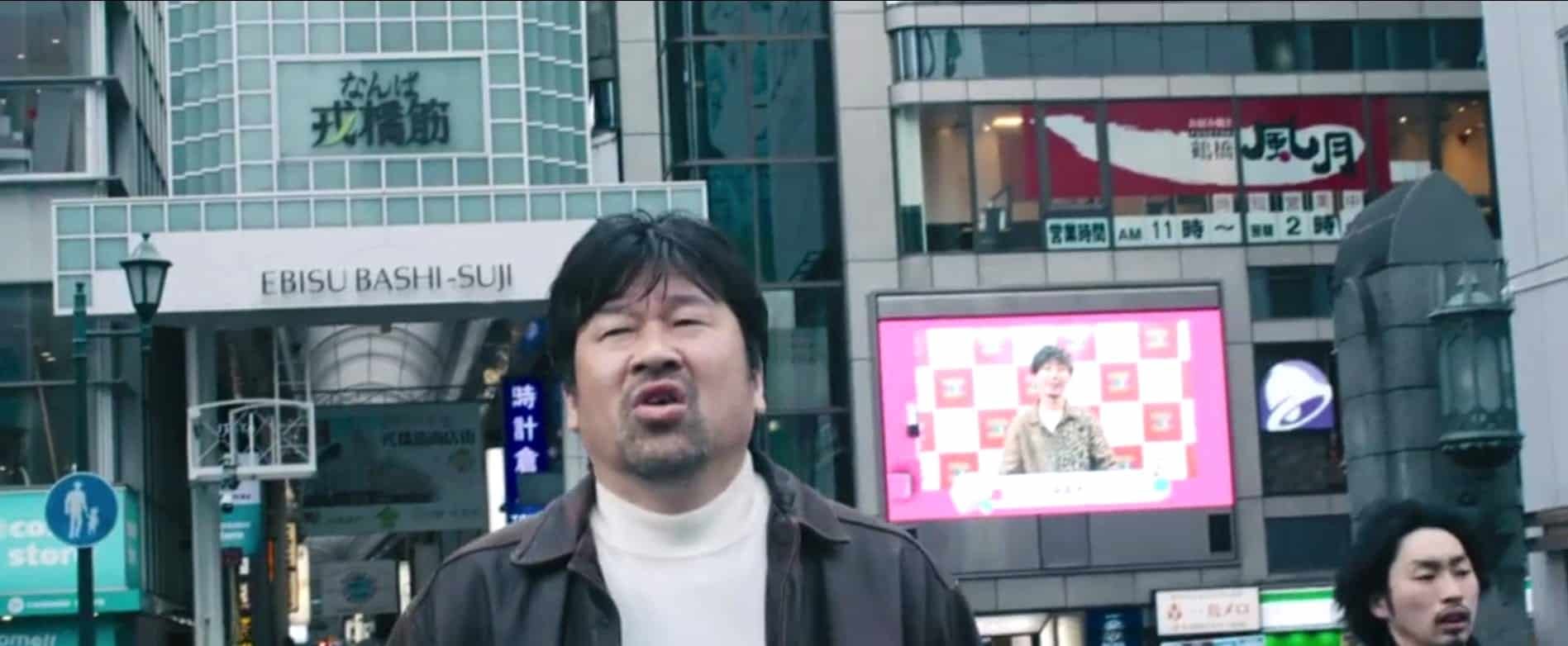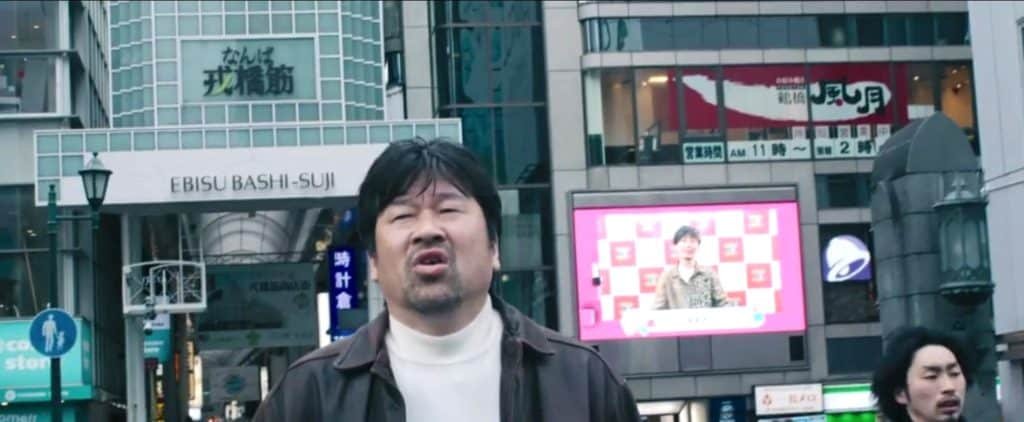 Also not quite realistic is the conflation of Nishinari and Dotonbori. Characters run out of the house in Nishinari and arrive in Dotonbori the next moment, finding there the person they were looking for.
In fact, Nishinari and Dotonbori are about a 15 minute taxi ride apart. But that's the magic of the movies, or so they say.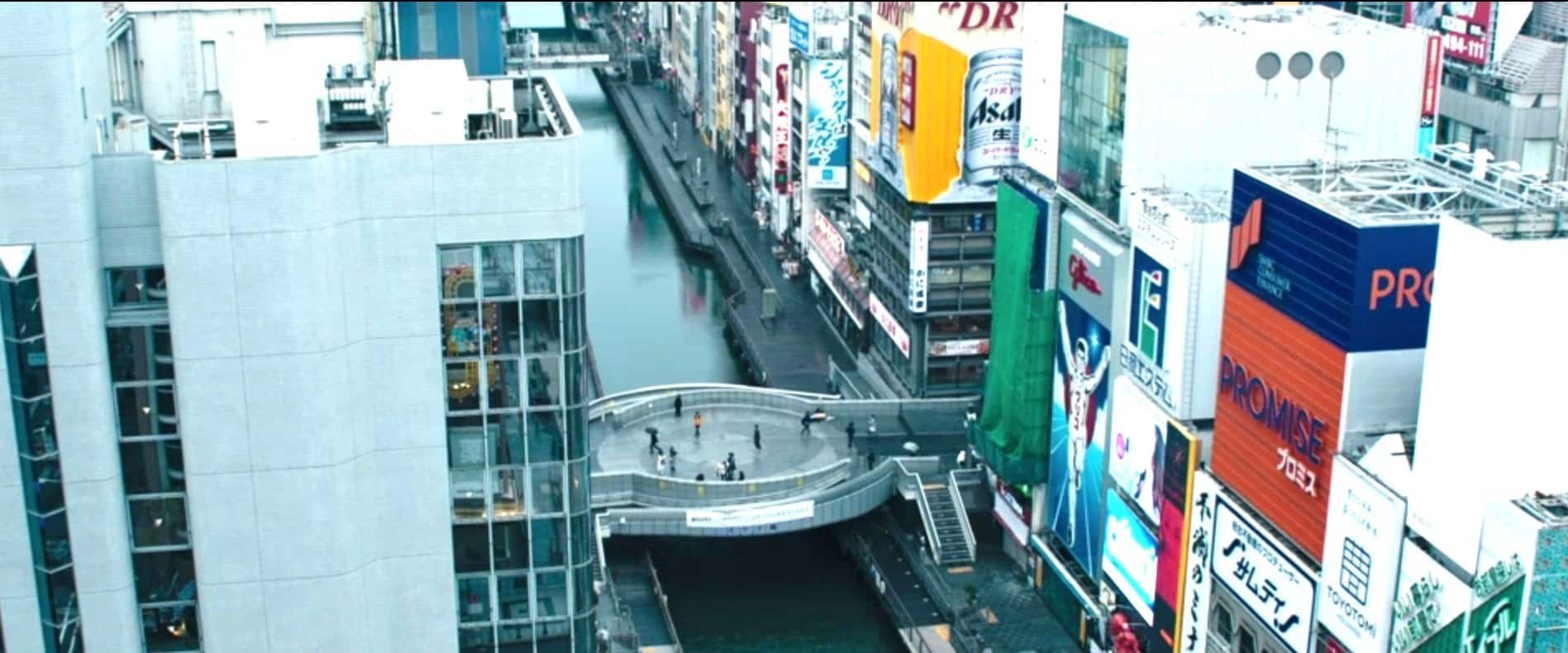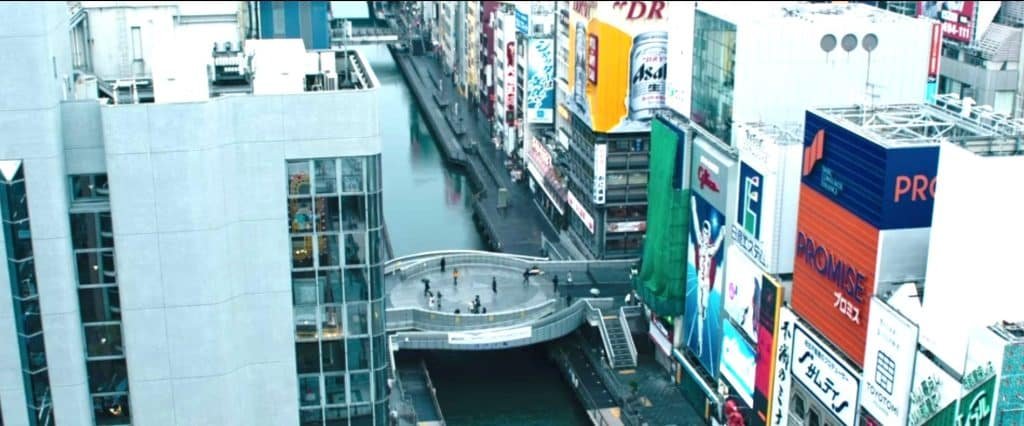 More familiar sites to residents and visitors alike featured in the film are Tsutenkaku Tower in Naniwa Ward (close and clearly visible from Nishinari Ward), Ebisubashi Bridge in Dotonbori (with the iconic Glico Man sweets advertisement right next to it) and the entrance to the Ebisu Bashi Suji shopping arcade, also in Dotonbori.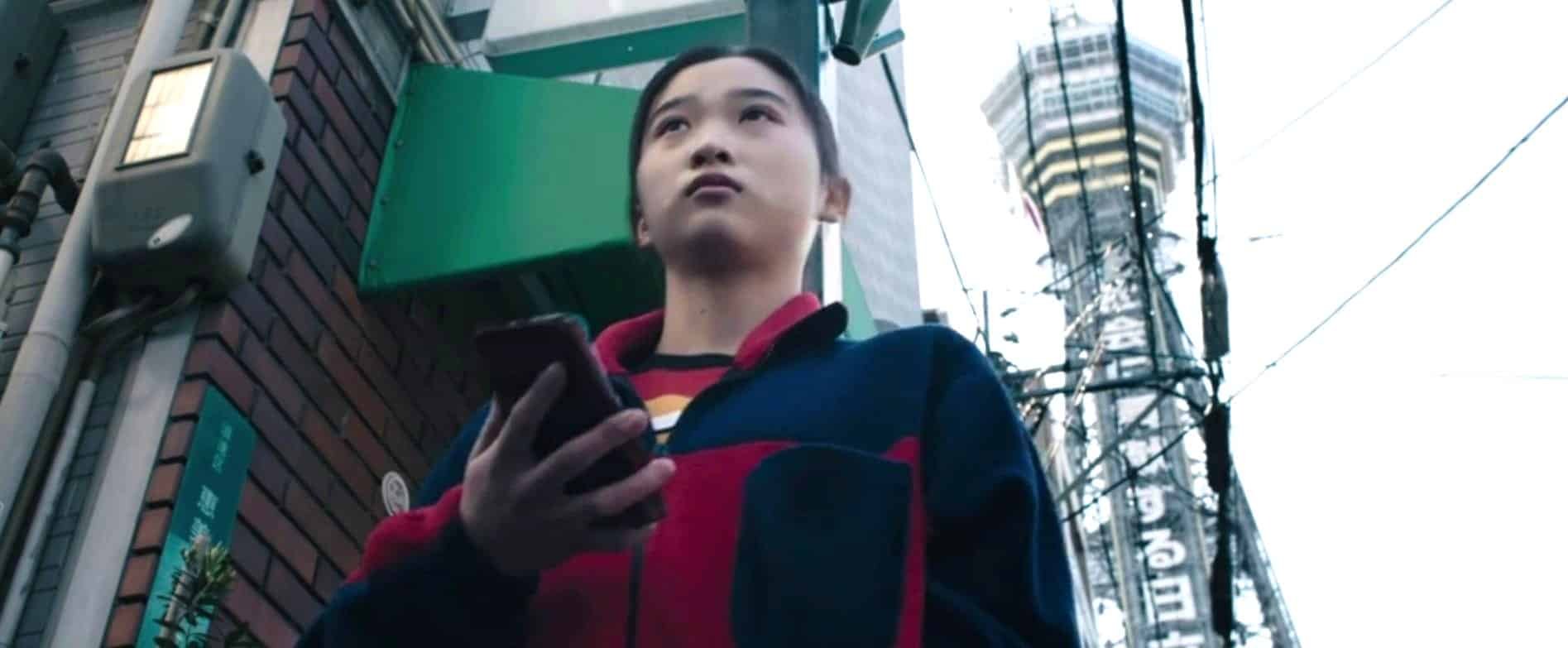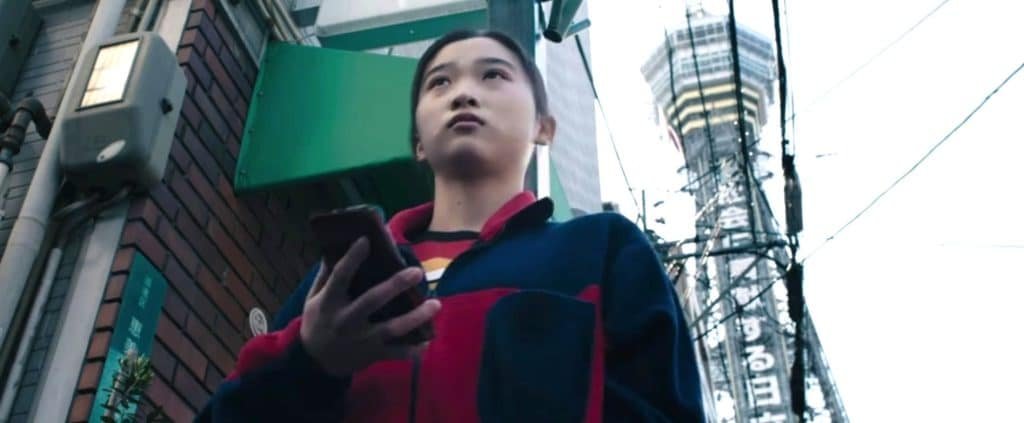 The gritty city images greatly contrast with the serene images of fictitious Karin Island. Though the events on the island are no less murderous. The actual shooting locations for the island were the Ogijima and Megijima Islands in the Seto Inland Sea, near Takamatsu, Kagawa Prefecture, Shikoku.
The film implies that the islands (meant to be just one island in the movie) are just a more or less short ferry ride from Osaka via Kobe Port. Unfortunately, that's not the case. Modern public transport demands great detours. There is no direct ferry connection anymore – if there ever was one.