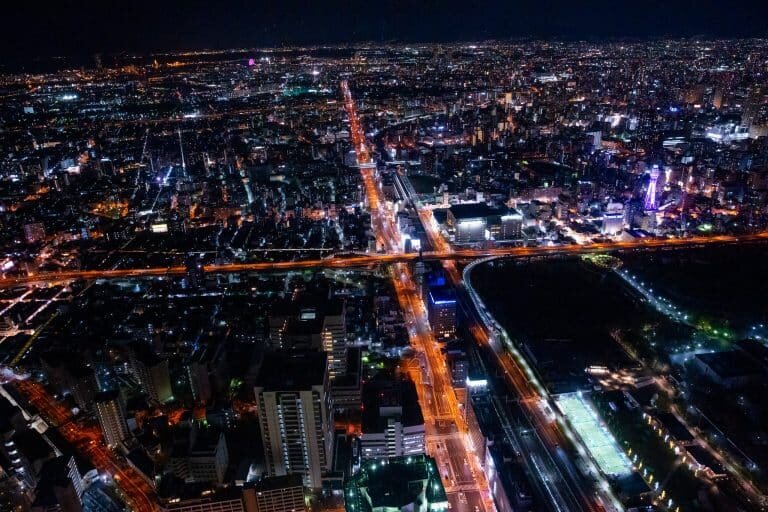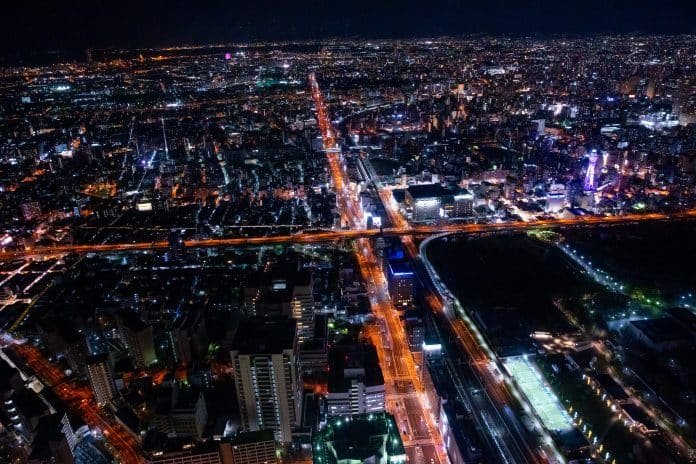 Here's a question for all you Japan lovers out there: Where is the tallest commercial building in Japan? Abeno Ward
Now before you all shout "Tokyo Sky Tree" en-masse, let me stop you right there.
For you see the Tokyo Sky Tree is not, in fact, a building. By definition, it is classed as a communications tower.
The answer to the question lies right here, in Osaka. Japan's tallest commercial building is actually Abeno Harukas, in Osaka's Abeno Ward, standing at around 300 meters tall.
But more on that later.
However, that's not all there is to see and do in this, one of Osaka's most vibrant districts.
So, dear readers, please join me now as I guide through the magic and marvel of Osaka's Abeno Ward.
Abeno Ward takes in the area to the south and east of Tennoji Station. Whilst Tennoji station is, as the name would suggest, in Tennoji Ward, one need simply cross the road outside the station, and you are officially in Abeno Ward.
To the immediate southeast of Tennoji Station, easily accessible by overhead walkway, lies one of Abeno Ward's most popular shopping malls, Abeno Q's Mall.
Opened just a few years ago, Qs Mall, along with the aforementioned Abeno Harukas, is the latest phase in a long term regeneration project covering both Abeno and neighboring Tennoji Ward. It really is remarkable to see how, in a little over a decade, this part of Osaka has gone from being a place best avoided at night to one of the city's most popular centers for both leisure and commerce.
Q's Mall offers a fine balance of shopping on its first and second floor, couple with food and drink options on its third and fourth floors.
A popular haunt for my friends and I is the Hub, a British theme bar on the fourth floor. Especially in summer time, after a long hard day at work, nothing quite beats sitting out on the sun terrace outside Hub with some friends, sipping a cold beer and discussing the issues of the day. Whilst Hub does have its detractors, especially amongst Japan's foreign community (their "freshly cooked fish and chips" is, in reality, frozen fish goujons with potato wedges), it's still a great place to hand out, with a decent food menu. Happy hour from 5pm to 7pm each day offers some of the cheapest drinking in Osaka too, with cocktails going for as little as 300 yen per drink.
Directly across from Hub there is also some really good fine dining options, if you're looking for something a bit more sophisticated than a pie and a pint.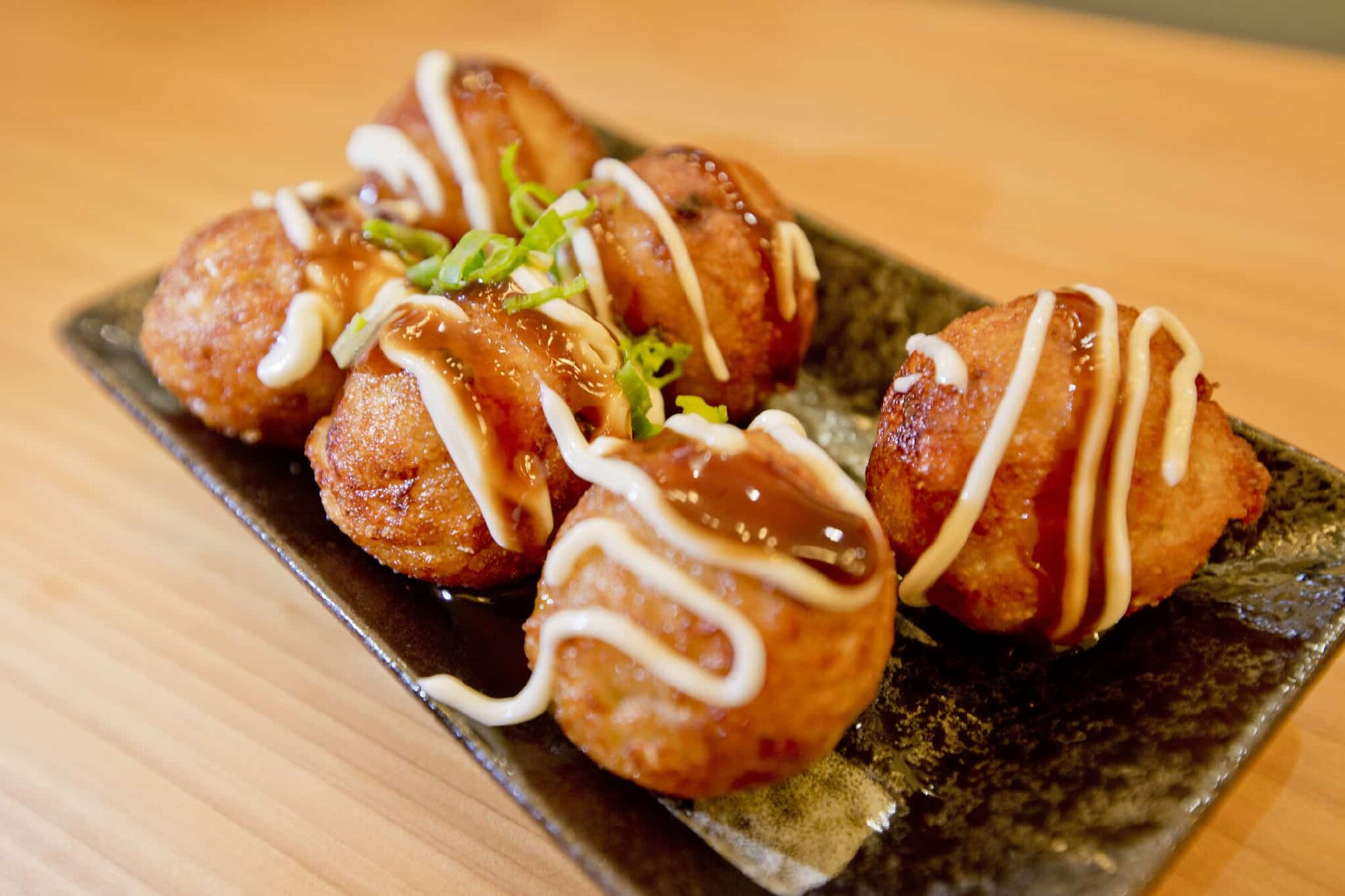 Chibo gives customers the chance to sample one of Osaka's signature dishes, Okonomiyaki. Falling somewhere between an omelet and a pizza, Okonomiyaki is a beautiful blending of meat, vegetables and eggs into a beautifully sloppy yet delicious mess.
Next to Chibo, Kushiyamonogatari (try saying that after sampling Hub happy hour!) offers another Osaka delicacy, Kushikatsu.
Kushikatsu is various skewers of meat and vegetables, deep fried in a breadcrumb batter.
In the center of the table, you will find a large trough, filled with sweet and slightly spicy katsu sauce for dipping your skewers. Just remember the golden rule though: You can only dip each skewer once. Double dipping is seriously bad etiquette.
Down on the 3rd floor, you can sample another of Osaka's delicacies at Takohachi, Q's Mall's place to be for takoyaki (octopus dumpling). I recommend the takoyaki seasoned with curry powder!
Just across the street from Q's Mall is the jewel in Abeno's crown, the monolithic Abeno Harukas.
Purely as a skyscraper alone, it is an impressive site, towering so high into the Osaka sky, that I could even see it from my old apartment, about 12 kilometers away.
A trip to the observation deck on the 58th to 60th floors, called Harukas 300, is an absolute must during your time in Abeno. As well as the fantastic views, the observatory also has a nice café, and you might even get to meet the Abeno Harukas mascot, Abeno Bear. He's a moody big guy, quite literally. His color changes in accordance with the weather. When it's sunny, he is a bright sky blue, when it's rainy or overcast, he becomes greyer.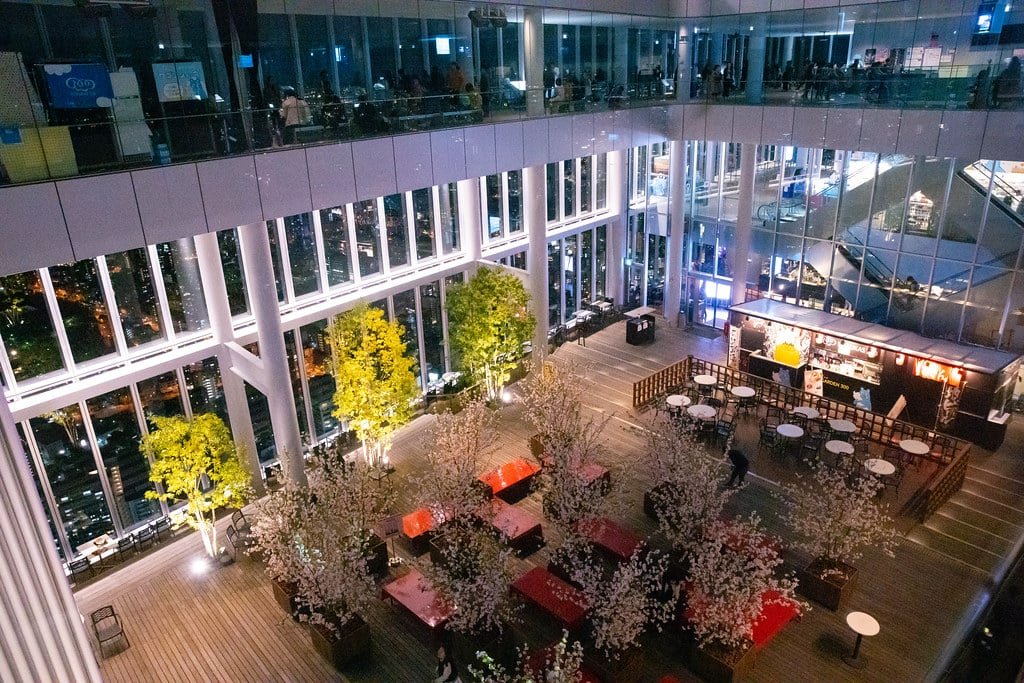 At selected times during the year, subject to weather conditions and the season, you can even go up onto the helipad at the very top of Abeno Harukas. I highly recommend doing this if you have the chance. It's one thing to look down on the city from 300 meters up, but it feels all the more real when you are in the open air and feeling the wind on your face as you look down.
Abeno is one part of Osaka you are sure to never forget.
Abeno Harukas and Q's Mall can be reached by taking the JR line to Tennoji Station.
From the station, head out of the Central North Exit, and you will see Abeno Harukas right in front of you. If you turn right from here and head up the stairs and over the walkway, this will bring you to Abeno Q's Mall.