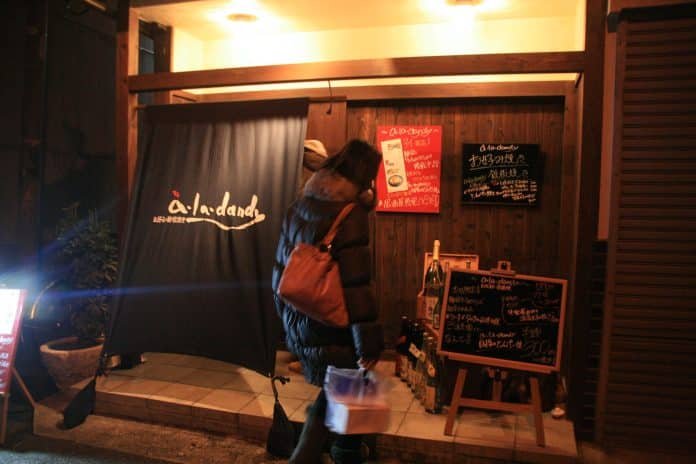 If I were asked to sum up Fukushima Ward, in central Osaka, using just one sentence, I would probably say this: "It's like Osaka in miniature". Fukushima Ward
All the characteristics that are synonymous with Osaka, its people and its culture, are there for all to see in Fukushima Ward. However, this is a place that you won't often read about as a particular highlight in any of the "lonely planet" style guide books.
It is a place with character, with places of great interest, and lots of fun to be had.
You just need to know where to look.
So, dear reader, join me now as we take a tour of perhaps the most under-rated place to go in all of Osaka.
On first impressions, Fukushima Ward definitely fits the archetype for what many Japanese think Osaka looks like. It is a blend of steel and glass. Busy city center office blocks stand alongside large scale residential complexes, with the occasional factory breaking up an otherwise unfiltered wall of grey and black. A friend of mine, who grew up in the ward, once jokingly likened it to "Mega City One" from the famous Judge Dredd comic books.
However, don't worry, the reality is far more pleasant than anything you'll read in 2000 AD.
No mutants or invaders here, just maybe the occasional drunk salaryman, staggering home after one "nama beer" too many!
Fukushima Station is only a 3 minute train ride from Umeda, where you'll find JR Osaka Station. In actuality, if the weather is good, it's a nice 15 minute or so walk from Osaka Station to Fukushima Ward. As an overspill of the central business and leisure hub that is Umeda, Fukushima has a variety of Izakayas, bars, restaurants and cafes.
However, being that little bit away from the immediate city center, you'll notice that prices are significantly lower than you would expect to pay in Umeda itself.
As an example, a typical sit down dinner and a couple of drinks for 2 at an izakaya in Umeda will probably set you back about 5000 yen.
However, "Kappa" an Izakaya in Fukushima Ward, and only about 5 minutes' walk from JR Noda Station, will only set you back about 3,000 yen for a similar spread. Nearby, you will find a host of other bars, some selling beers for as little as 200 yen on weekdays.
If you want something a bit classier, then the nearby Restaurant Chambord at the Rihga Royal Hotel offers excellent set dinners for 2 starting at around 6000 yen per head.
I attended a few work functions there in the past I can attest that, while it may be pricey, the food is certainly worth it.
Of course there's more to Fukushima Ward than just eating and drinking. It can also make for a pretty decent dating spot too.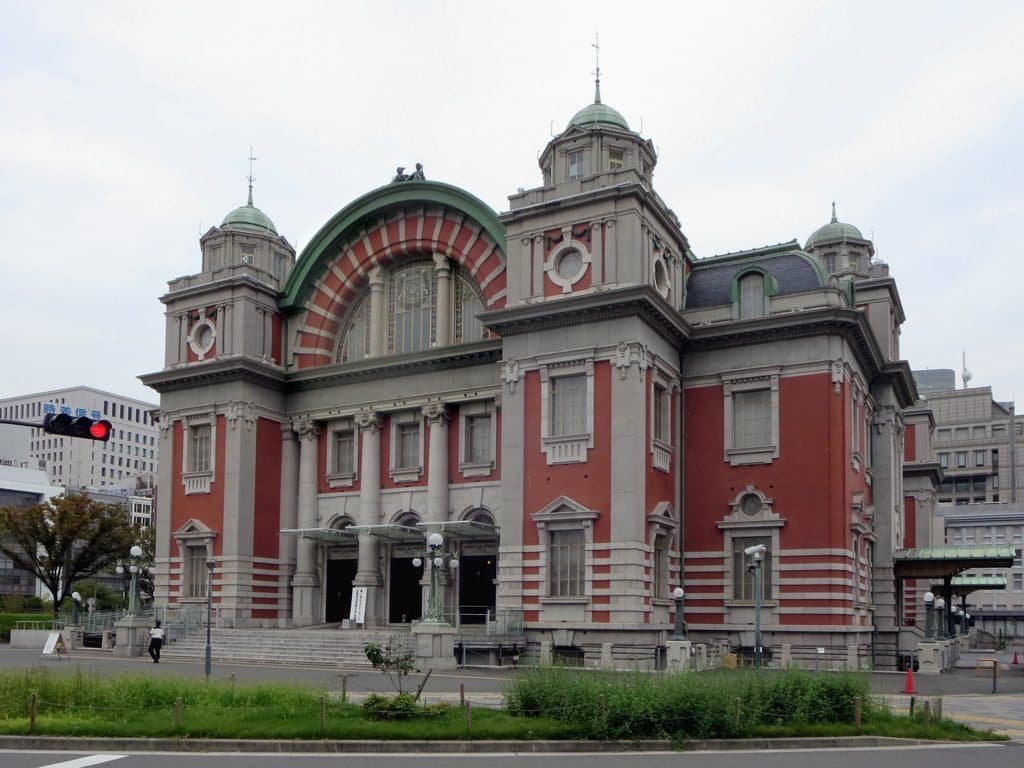 On a warm summer evening, nothing quite beats an evening stroll along the Nakanoshima Boardwalk. Here, the river splits the Dojima area from the Nakanoshima Island, where you will find Osaka Public Hall.
Dojima is a great place to hang out at night. There are regular festivals and events held along the river.
The fresh oyster festival which usually happens around August or September time is especially worthwhile. Here you can sample fine oyster, freshly caught from the sea off of Hiroshima (known throughout Japan for producing the best oysters) for as little as 300 yen.
You can get them grilled, boiled in a soup or even deep fried. However, my personal favorite way to eat oysters here is to have them raw, fresh out of the shell, with just a sprinkling of rock salt, and some lemon juice for garnish.
A selection of handicraft shops dotted along the riverside also makes for a great chance to pick up some fine souvenirs, and on a good day, you may even see some flying fish leaping out of the water to say hello. Depending on the season, a family of swans sometimes makes this part of the river its home too.
As at just 10 minutes' walk from the city center, it's the perfect way to round off an evening after a romantic dinner nearby.
Also, remember, that in Osaka, unlike many other European or American cities, drinking alcohol outdoors is perfectly legal, so long as you don't cause a disturbance.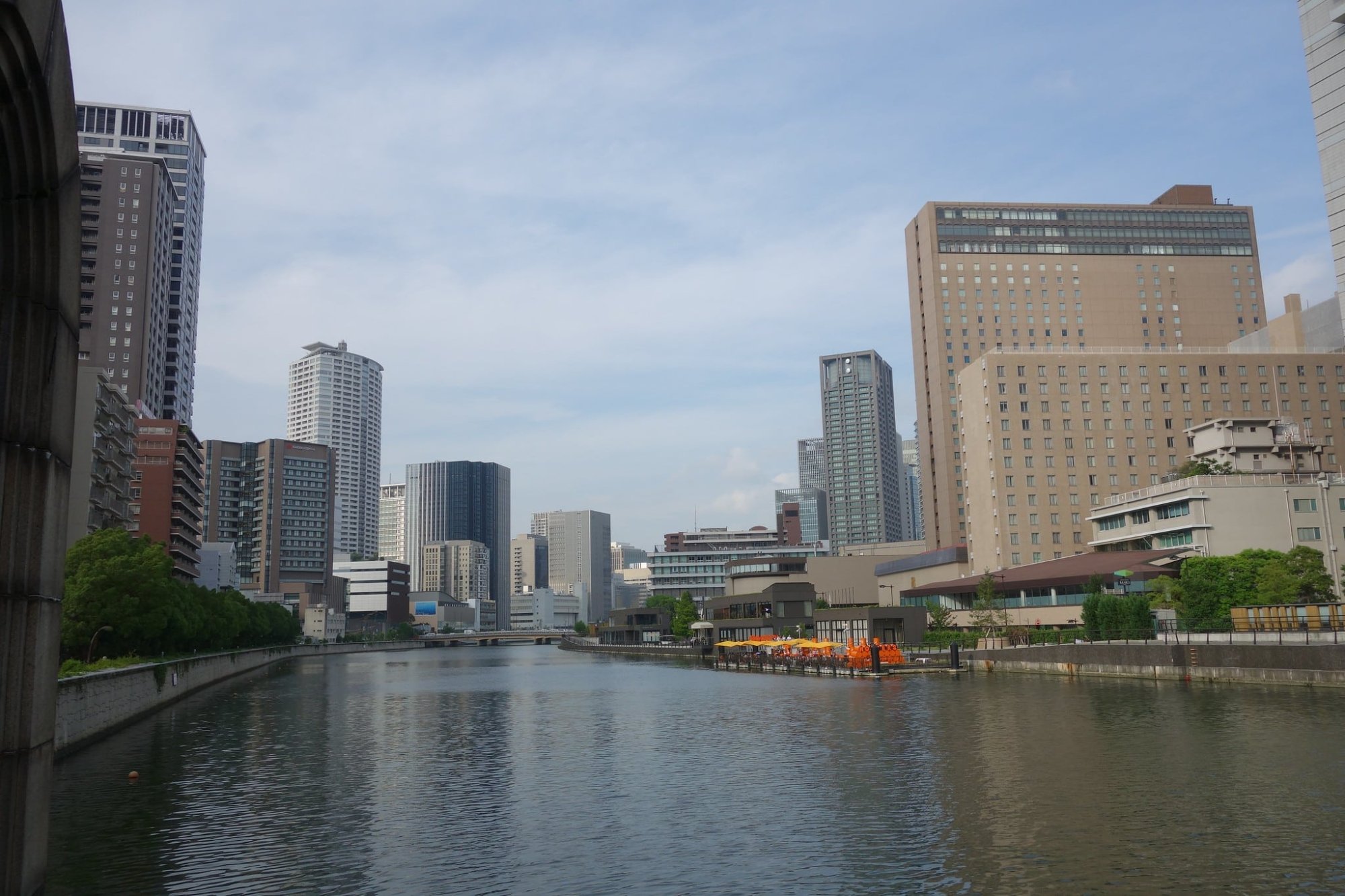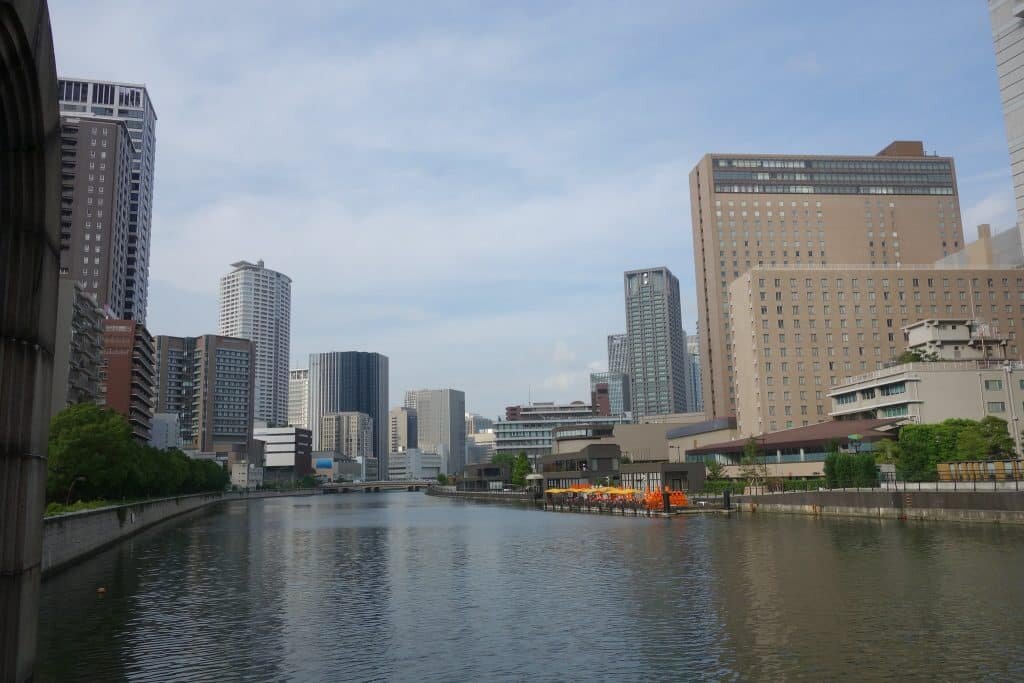 It is something of a local pastime, for both the young and the old office workers in Osaka to grab a couple of beers from the nearby convenience store and sit by the river at Dojima with their friends, toasting the end of a hard day's work.
Fukushima Ward isn't without historical significance either. It is the birthplace of the famous Japanese writer and author Fukuzawa Yukichi.
The Fukushima Tenmangu Shrine is also worth a visit. It has everything one would expect of a classical Japanese Shinto Shrine, though the urban backdrop makes it a unique photo opportunity.
To get to Fukushima Ward, take the JR Loop Line bound from Osaka Station for one stop. You'll reach Fukushima in 3 minutes.
Kappa Izakaya can be found at the following address: Noda 3-16-12, Fukushima-Ku Osaka.
Tel: 06-6460-6055
For reservations at Restaurant Chambord at the Rihga Royal Hotel, call: 06-6441-0953
For reservations at Restaurant Chambord at the Rihga Royal Hotel, call: 06-6441-0953