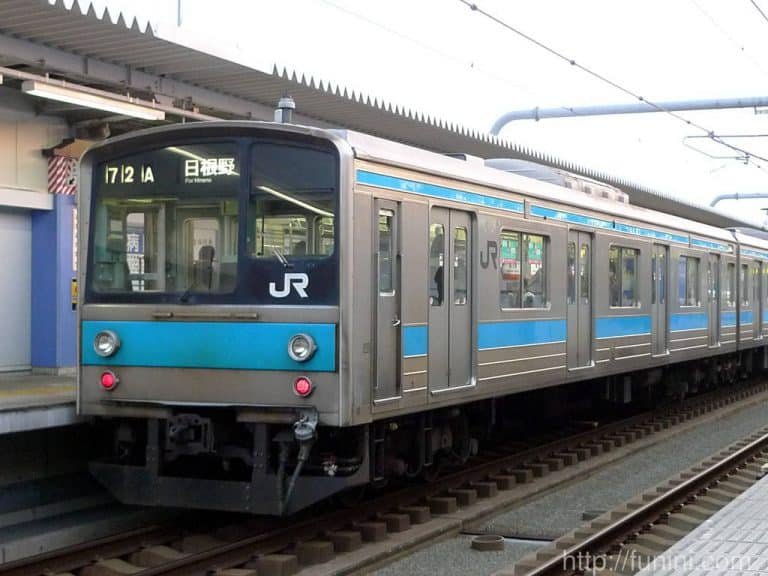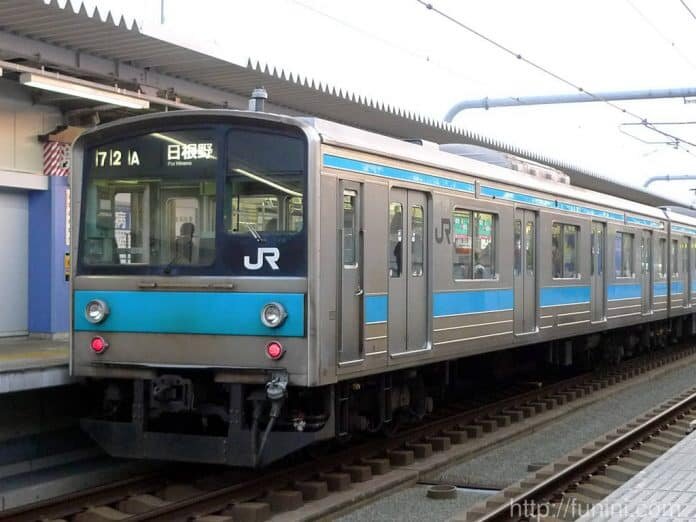 The Hanwa Line (阪和線) is a railway line owned and operated by JR West. It links the district of Tennoji, in the southern part of Osaka City, with Wakayama Prefecture on the Pacific coast line, to the east.
History of The Hanwa Line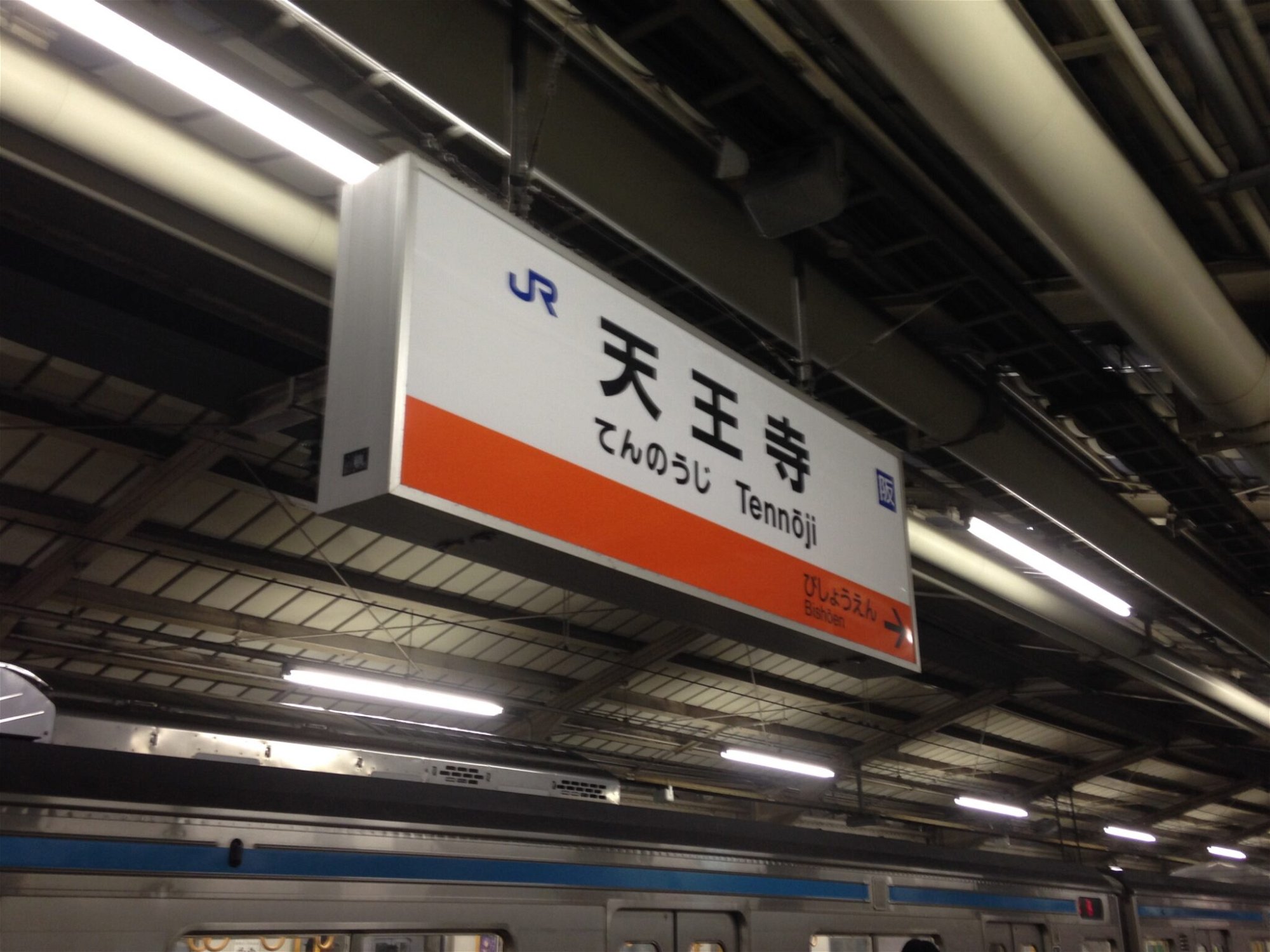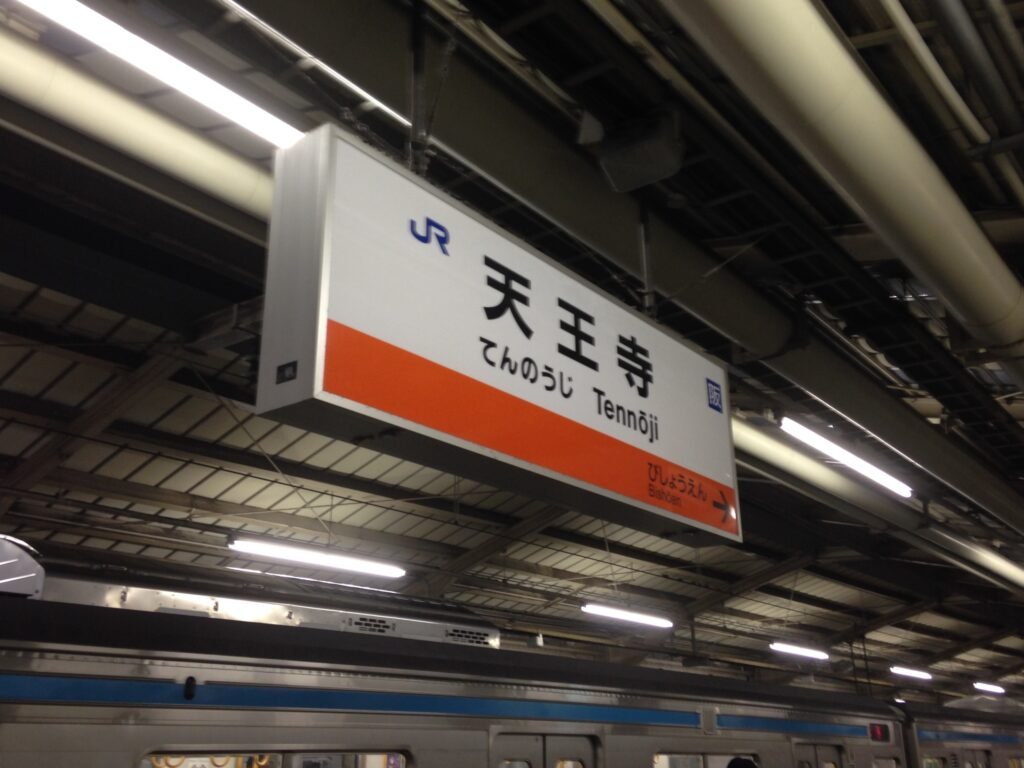 The Hanwa Line, as we know it today, first opened for passengers in 1929. At that time, the Hanwa Railway Company operated the line, and it bore the name of the "Yamanote Line". This should not be confused with the more famous Yamanote Line in Tokyo, which encircles the city center.
In 1944, as part of wider moves to bring rail travel under government oversight, the Japanese government took over running the line. It was then renamed the Hanwa Line out of respect to the company that built it. The current owners, Japan Railways (JR West) assumed control in the 1980s, when Japan's railways once again faced privatization.
Since 1994, the line has enjoyed a new lease of life. It serves as one of the two main arteries, alongside the Nankai Line, which connects Osaka City with Kansai Airport. More recently, an extending branch to the line was added at Otori station, linking the Hanwa Line with Higashi-Hagoromo Station. This provided a new route both to Osaka City and Kansai Airport for residents of the commuter town of Takaishi.
Stations on the Hanwa Line
Below is a list of all the stations currently served by the Hanwa Line.
No.
Station
RR
Kansai Airport R
Kishuji R
R
DR
Location
R20
Tennoji
●
●
●
●
▲
Osaka Prefecture
R21
Bishoen
|
|
|
|
↑
R22
Minami-Tanabe
|
|
|
|
↑
R23
Tsurugaoka
|
|
|
|
↑
R24
Nagai
|
|
|
|
↑
R25
Abikocho
|
|
|
|
↑
R26
Sugimotocho
|
|
|
|
↑
R27
Asaka
|
|
|
|
↑
R28
Sakaishi
●
●
●
●
▲
R29
Mikunigaoka
●
●
●
●
▲
R30
Mozu
|
|
|
|
↑
R31
Uenoshiba
|
|
|
|
↑
R32
Tsukuno
|
|
|
|
↑
R33
Otori
●
●
●
●
▲
R34
Tonoki
●
|
|
|
↑
R35
Kita-Shinoda
●
|
|
|
↑
R36
Shinodayama
●
|
|
|
↑
R37
Izumi-Fuchu
●
●
●
●
▲
R38
Kumeda
●
|
|
|
↑
R39
Shimomatsu
●
|
|
|
↑
R40
Higashi-Kishiwada
●
●
●
●
▲
R41
Higashi-Kaizuka
●
|
|
|
↑
R42
Izumi-Hashimoto
●
|
|
|
↑
R43
Higashi-Sano
●
|
|
|
↑
R44
Kumatori
●
●
●
●
▲
R45
Hineno
●
●
●
●
▲
R46
Nagataki
▼
○
|
↑
R47
Shinge
▼
○
|
↑
R48
Izumi-Sunagawa
▼
●
●
▲
R49
Izumi-Tottori
▼
○
|
↑
R50
Yamanakadani
▼
○
|
↑
R51
Kii
▼
●
●
▲
Wakayama Prefecture
R52
Musota
▼
●
●
▲
R53
Kii-Nakanoshima
▼
○
|
↑
R54
Wakayama
▼
●
●
▲
● : All trains stop |: All trains pass ○ : Some trains stop ↑ : Pass, northbound services only ▲: Stop, northbound services only ▼: Stop, southbound services only
Different Services on the Hanwa Line
RR(Regional Rapid)
This operates as an Express service direct from Tennoji (R20) to Otori (R33). After Otori, it stops at all stations on the way to Wakayama (R54). This line is very busy during rush hour times, as it transports large volumes of office workers in and out of Osaka City.
Kansai Airport Rapid Service
This service connects to the Osaka Loop Line at Tennoji (R20). It ten runs from Tennoji to Hineno (R45). At Hineno, the train splits in two. Half of the train continues on for a further 15 minutes or so to the Airport via the Kansai Airport Line.
Kishuji Rapid Service (紀州路快速)
This service starts at JR Osaka Station and then runs along some, not all, of the stops on the Osaka Loop Line. It joins the Hanwa Line at Tennoji Station (R20). Like the aforementioned Kansai Airport Rapid Service, The Kishuji Rapid also splits at Hineno Station (R45). The four carriages at the rear of the train will separate and head onwards to Wakayama Station(R54). The front carriages instead move on to Kansai Airport as the Kansai Airport Rapid Service. This is why, when boarding the Kishuji Rapid Line Service at JR Osaka Station, you will often see it listed as the rather long-winded "Kishuji Rapid/Kansai Airport Rapid Line Service".
Rapid Service
The rapid spans the full length of Hanwa Line, stopping at every station. It then links up with the Kisei Main Line, at Wakayama Station (R54)
DR (Direct Rapid) Service
Goes directly to Tennoji Station (R20) from either Wakayama Station (R54) or Kansai Airport. From Tennoji, it then runs onto the Osaka Loop Line. As an important distinction between the two, whilst the Kishuji Rapid Service does not stop at all stations on the Osaka Loop Line between Tennoji and JR Osaka Station, the DR does indeed stop at all stations from Tennoji to Osaka.
Highlights of the Hanwa Line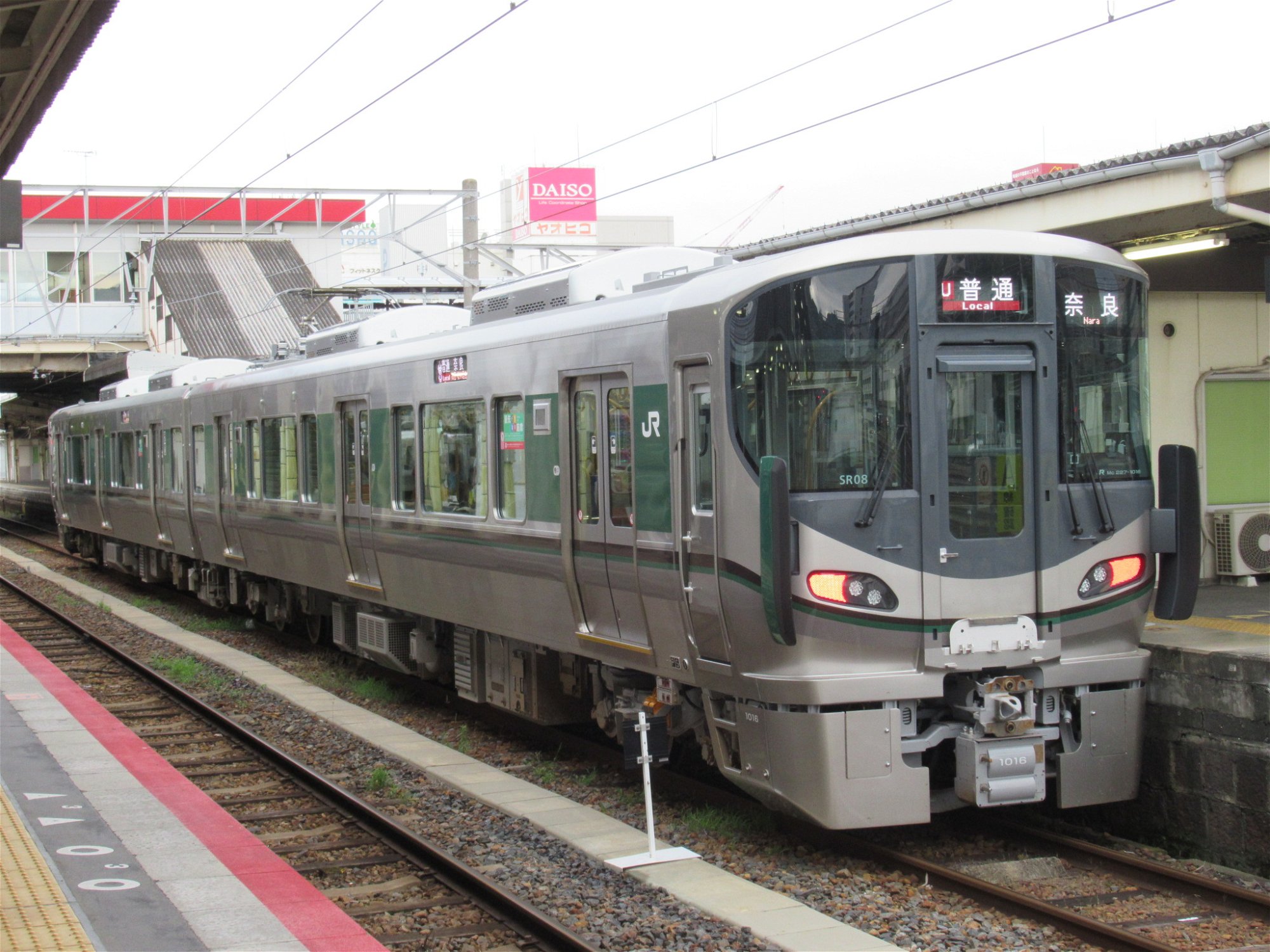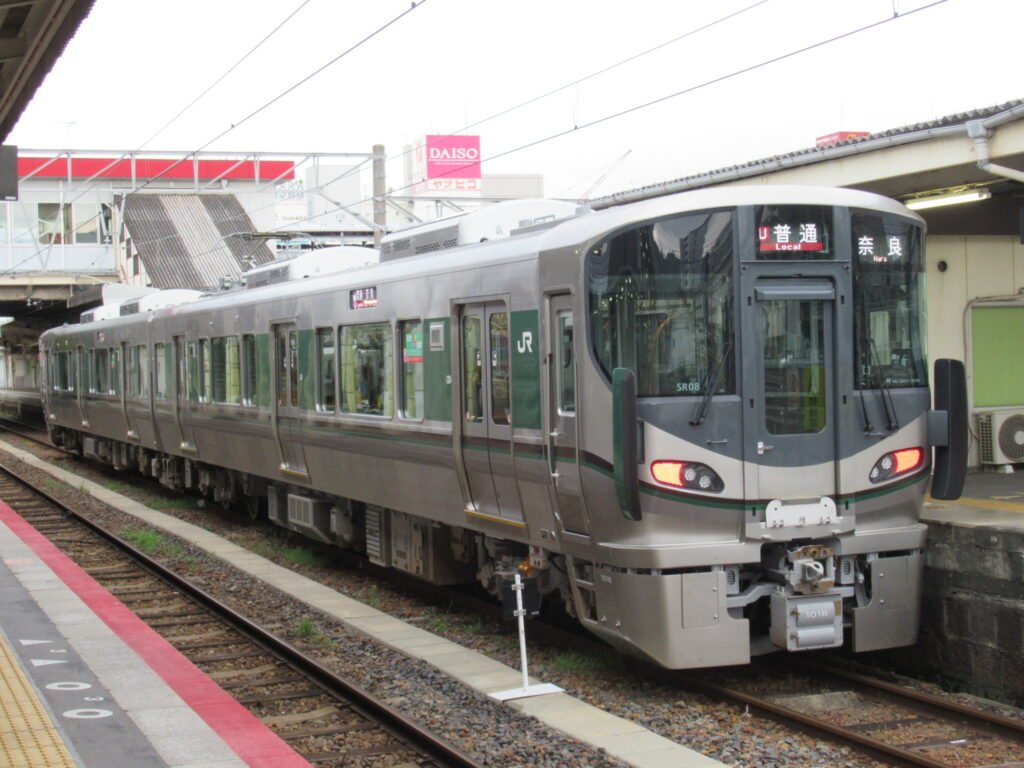 Besides the obvious highlight of Kansai Airport, one of the busiest airports in Japan, there are a number of other hot spots along the Hanwa Line that are well worth a visit. Let's run down some of the best.
Otori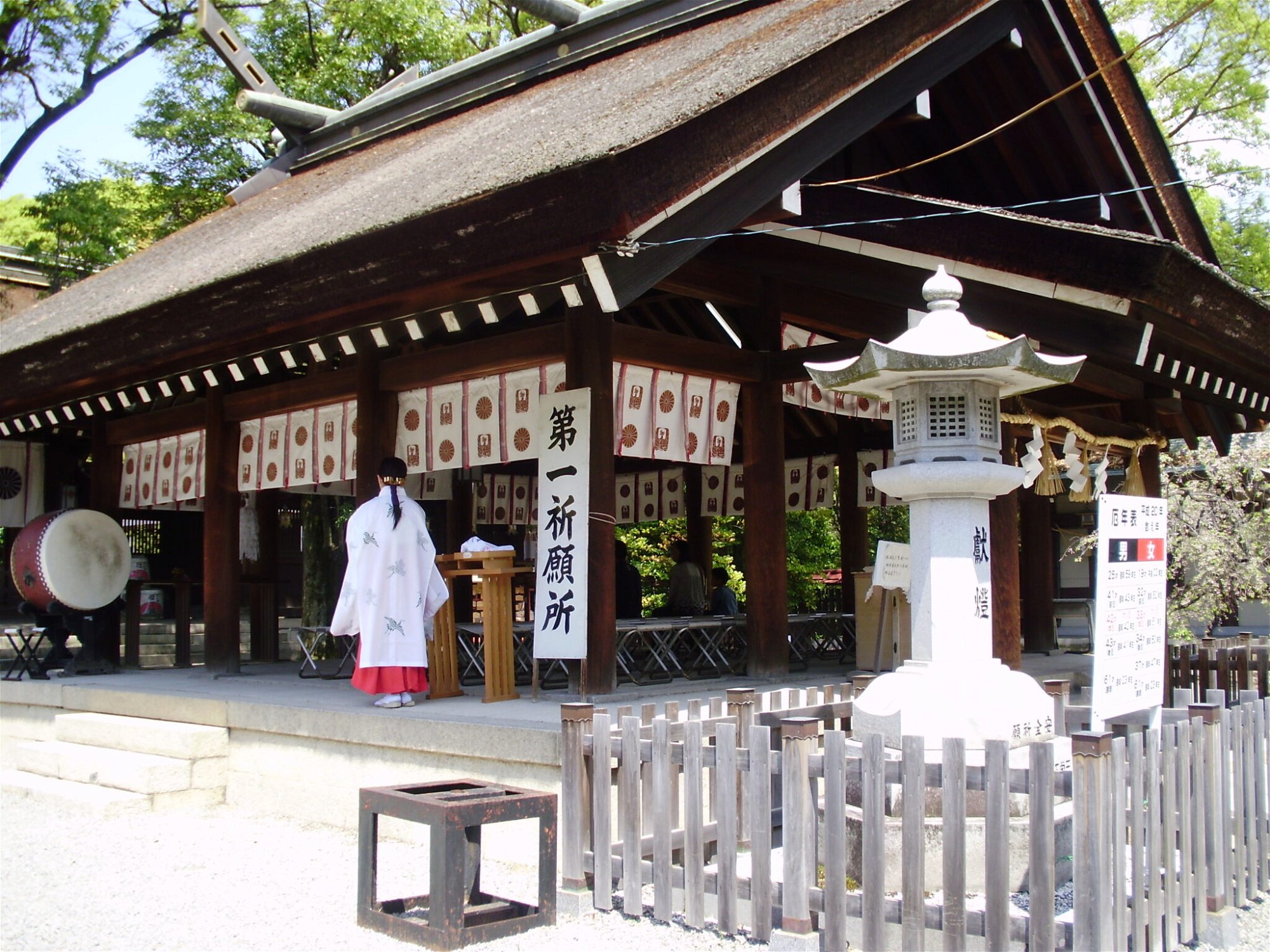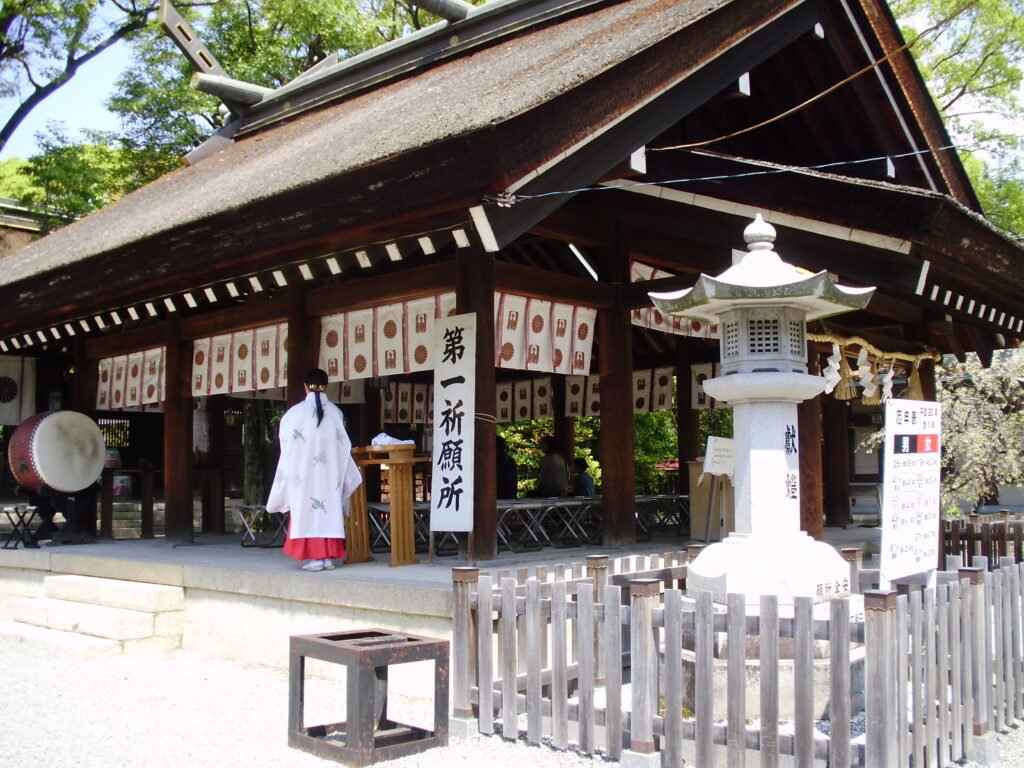 Located in Sakai City, just south of Osaka, Otori is within an easy, 20 minutes or so commute of central Osaka. There are two main tourist attractions in the area near Otori Station.
First, there is the famous Otori Taisha. This ancient shrine complex is where the train station gets its name from. The history of Otori Taisha goes back 2000 years or so, and ties into the mythology of the legendary Japanese prince, Yamato the Brave. Legend has it that, upon his death, the Prince was transformed into a huge, white bird. He flew towards what is now Osaka, making brief stops at Otori, and Habikino in Osaka City. The bird then flew high into the sky and vanished, as the prince ascended to heaven.
What happened next was even more remarkable. The next day, locals awoke to find the whole area covered in a vast forest. They promptly built a shrine to worship the white bird who had brought such a rich resource to their town. In time, this shrine grew, into what we know today as Otori Taisha.
Otori's other major tourist trap is something far more modern, the Ario Otori Shopping and Entertainment Complex.
Formerly known as Otori Wings, the shopping mall had a major overhaul when it came into new ownership a few years ago. The center now boasts a multiplex cinema, a vast array of restaurants, and shops for all levels of buyer. Whether its high class jewelry, something from the 100 yen shop, or just about anything in between, Ario Otori has you covered.
Sakaishi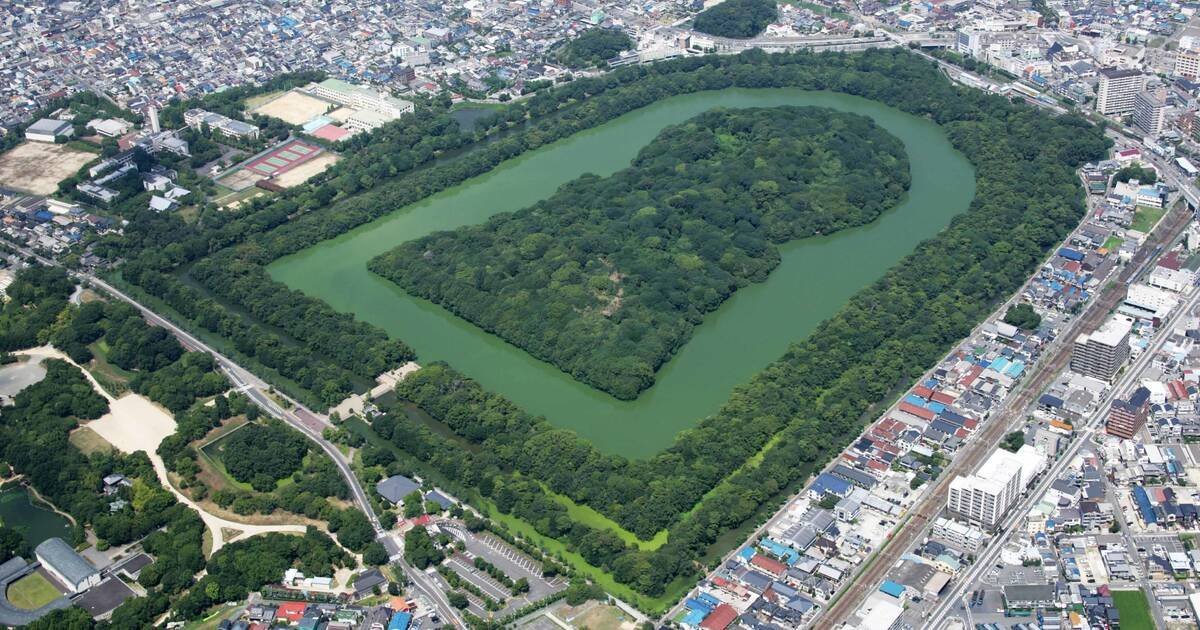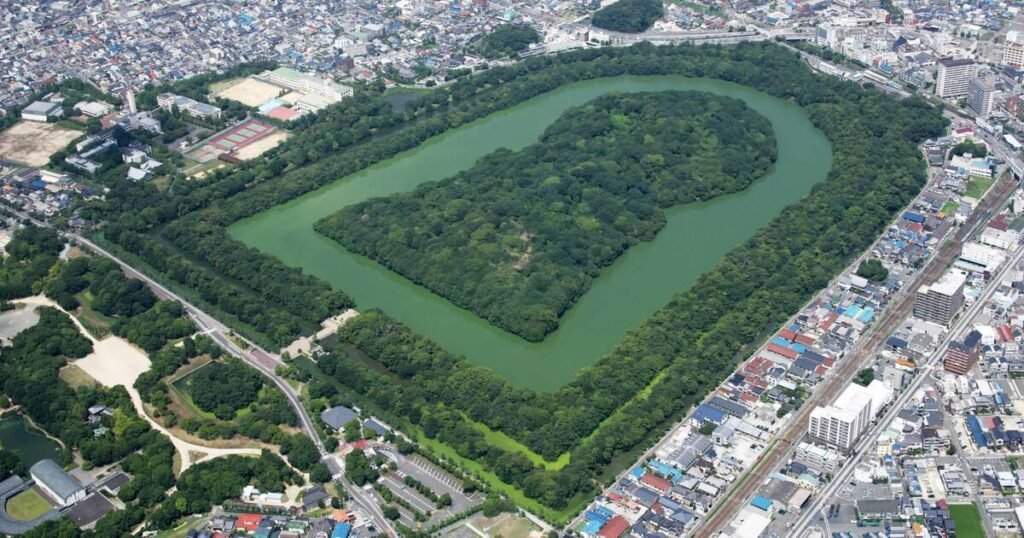 Staying within Sakai City, but a little closer to Osaka, we have Sakaishi. Sakaishi Station is only 10 minutes away from Tennoji on the Hanwa Line. This makes it very easy to reach. A short walk from Sakaishi Station you will find one of Osaka Prefecture's most famous, and mysterious monuments, The Mozu Kofungun.
The Mozu Tombs, to give them their equivalent English name, date from the 5th century. However, how they were built, who they were built, and who exactly they were built for remains something of a mystery. Like many other strange structures around the world, the huge, keyhole shaped complex that houses the largest of these tombs, needs to be seen from overhead to be fully appreciated.
However, this was a full 1500 years before man first learned how to fly. Contemporary texts and Imperial records state that the largest of the Tombs, the Daisen Kofun is the final resting place of Emperor Nintoku. Nintoku is something of a legendary figure in ancient Japanese history. Documents from the period state he ruled until the year 399 AD, by western calendars. However, we do not know for sure if he ever existed at all. Much like the Homeric Writings of Ancient Greece and indeed the Christian Bible, the texts refering to Nintoku conflate myths and facts. So, much like the city of Troy, there probably was once a real person called Emperor Nintoku. He probably wasn't however, quite the superhero the texts made him out to be!
Nonetheless, for lovers of both archaeology and mythology alike, the Mozu Tombs are well worth a visit!
Wakayama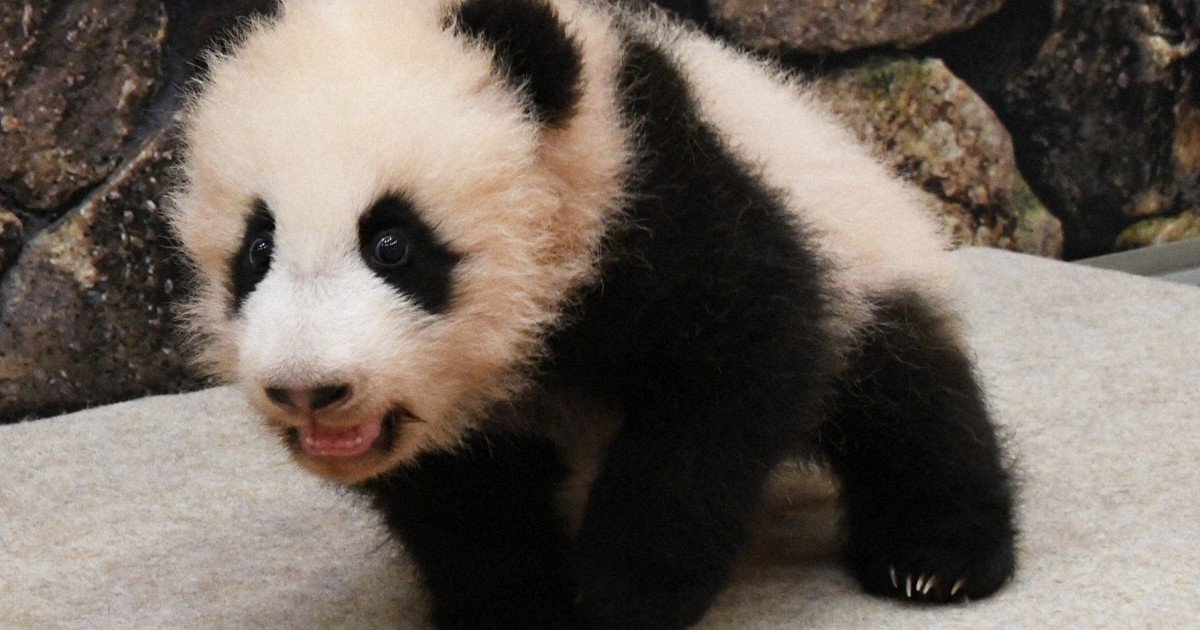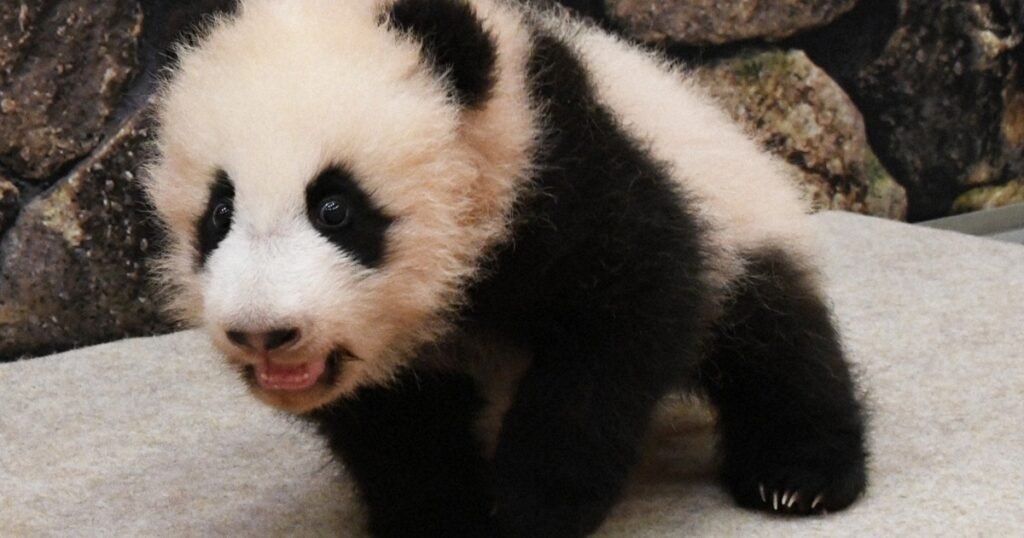 The last stop on the Hanwa Line, but by no means the least worthy. Wakayama has long been a popular day trip or weekend break destination for people living in or near Osaka. Once you head out of the station, its not hard to see why. Wakayama has a host of activities and venues for visitors to enjoy.
Perhaps one of the city's best known tourist traps is Adventure World. This resort combines all the fun of an amusement park with a vast sea life center and a zoo. Among the huge variety of animals on show, you can visit that most adorable of endangered species, the giant panda. Kids will also love the dolphin show, held at regular intervals throughout the day.
On the other hand, if you're looking for something a little more sedate, then Wakayama also has you covered too. A short journey outside the city, you will find Shirahama. This coastal hot spring resort area has a huge range of accommodations on offer. These range from simple inns run by local families to huge hotels with panoramic sea views. If you're taking that special someone along with you, then I recommend staying at a local inn with a private onsen bath you can enjoy together.
Higashi Kishiwada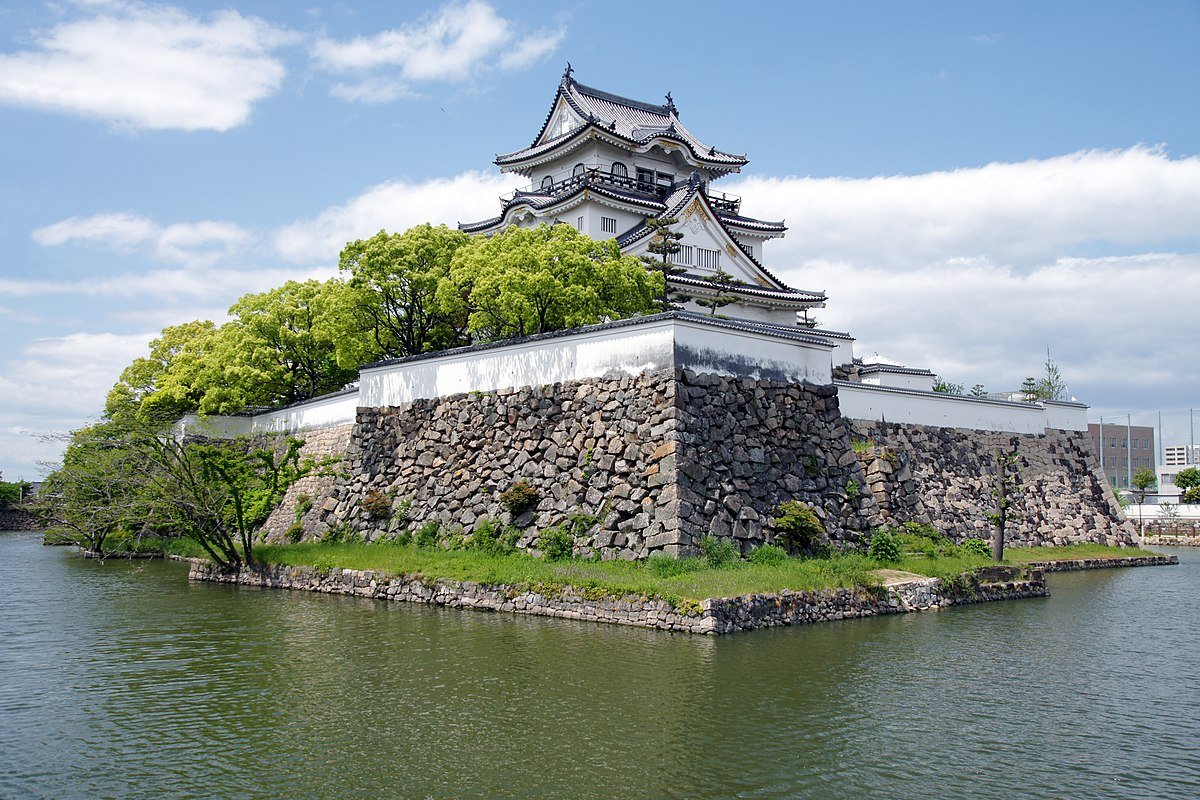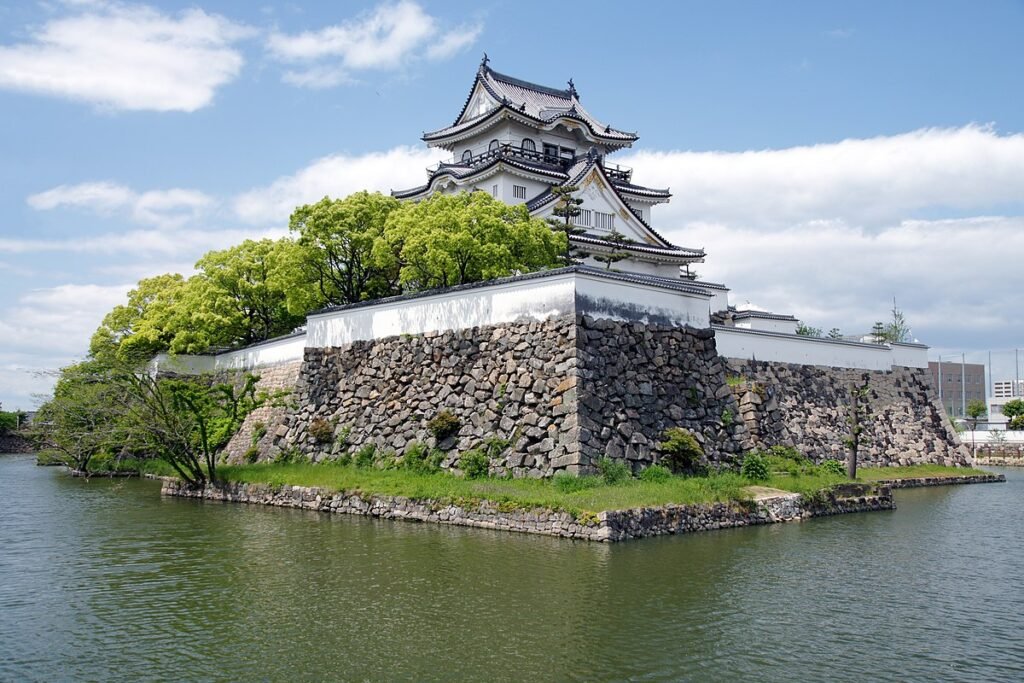 Kishiwada City has one of the most picturesque castles in al of the Kansai region, Kishiwada Castle. It is the former home of the Okabe Clan, rulers of the entire area up until the end of the Tokugawa Shogunate, some 150 years ago. However the history of this castle site goes back a whole lot further.
As early as 1336, there is documentary evidence of a fortified castle in the area, built by local warlord Kishiwada Osamu. However, the current castle lies about 500 meters up the road from where Kishiwada's original lair was said to be. Positioned almost perfectly between two different rivers, it's not hard to see why the castle became a place of strategic importance for centuries after its establishment.
In the 1560s, it became a focal point for Japan's bloody feudal warlords, when Oda Nobunaga seized control. Kishiwada was one of a number of crucial victorious Nobunaga achieved around this time, on his way to uniting all of Japan under his rule.
However, today the castle and its grounds remain best known, not as a place of war, but as an area of tremendous peace. The gorgeous Honmaru gardens in the grounds of Kishiwada Castle are a designated "national place of scenic beauty" in Japan.
Certainly, on a clear day, the castle and its gardens are a great place to spend a few hours, and improve your historical insight too.
The Hanwa Line is More Than Just a Ride to the Airport!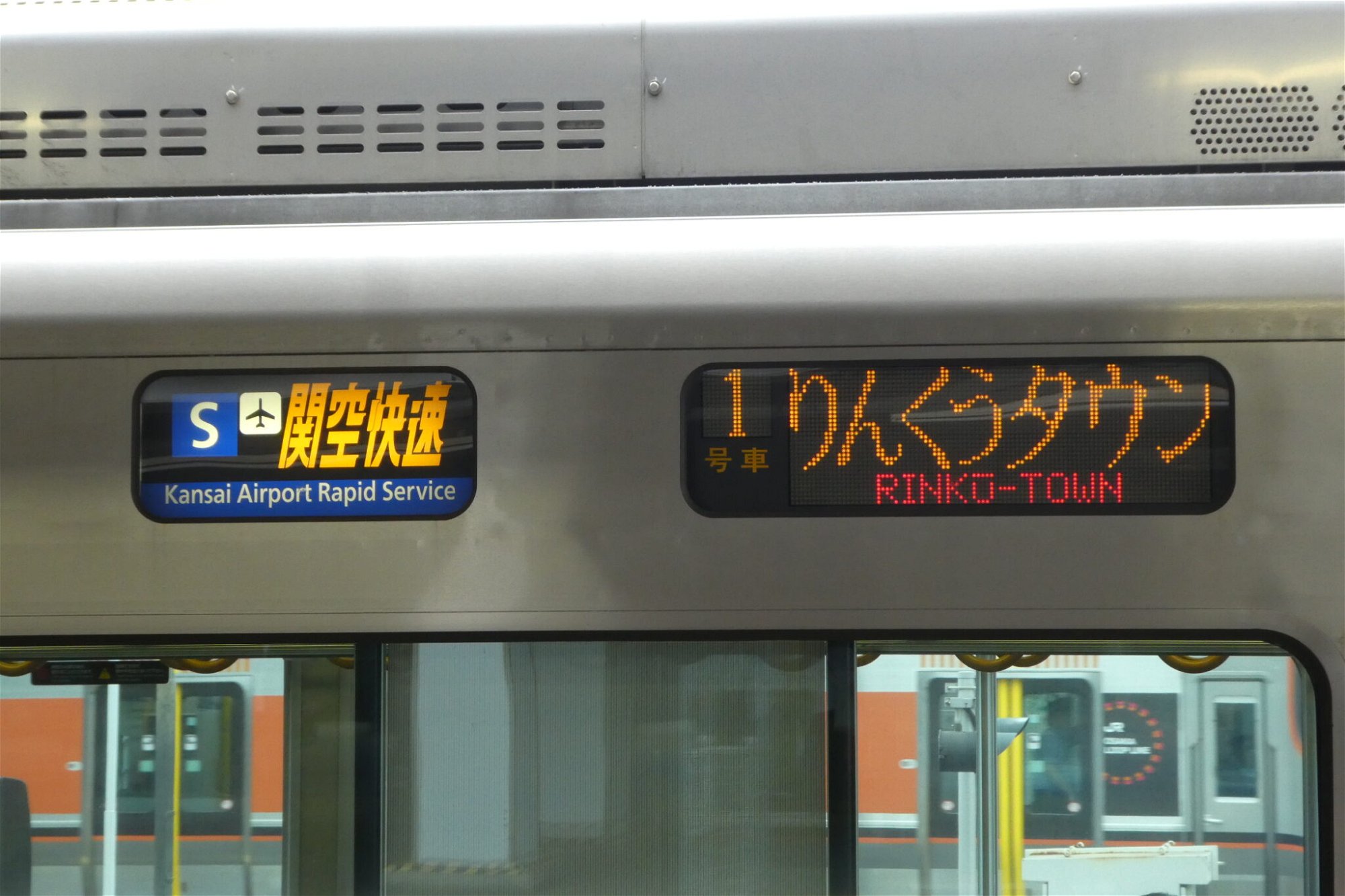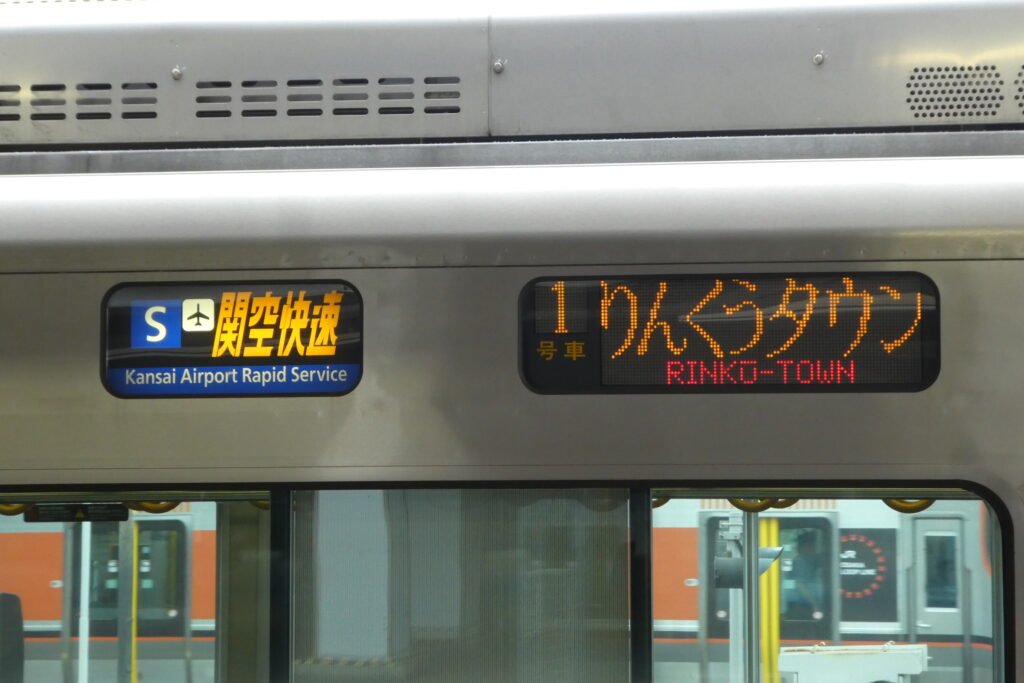 These are just some of the sights that the Hanwa Line has to offer. Much like other parts of Osaka, the best adventures will be the ones you make for yourself. Why not just pick a station, go there and see you what you can find. In all likelihood, you'll be pleasantly surprised.
For travellers coming into Japan as tourists and using the Japan Rail Pass, you'll be please to know that journey's on the Hanwa Line are covered by your pass. However, some routes that branch off of the main line may not. As always, we advise checking with Japan Railways and your local accommodations to find out which routes your pass covers, and which ones will cost extra.
Here's hoping you have a great time, when next you ride the Hanwa Line!