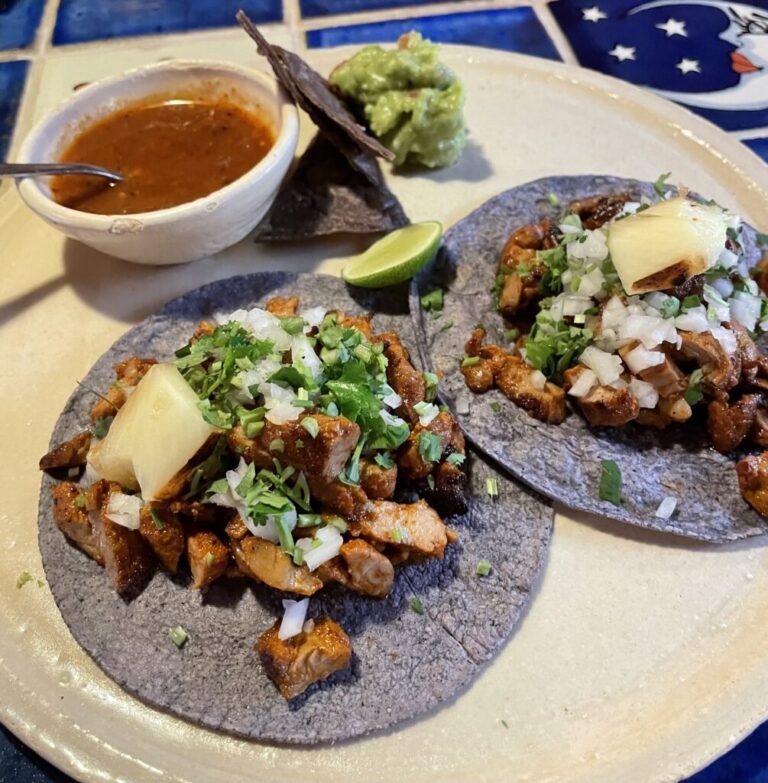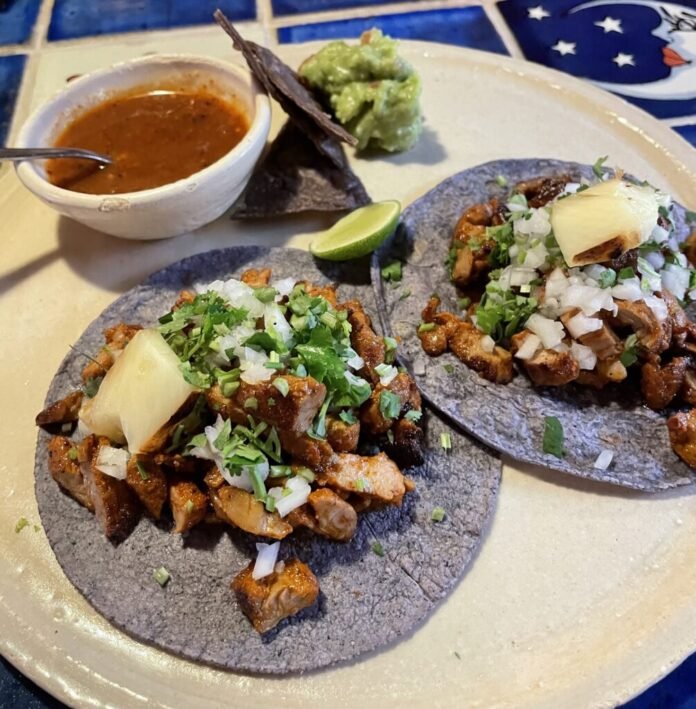 Taco Not Tako
It's no secret that Osaka is well known for its street food; takoyaki, okonomiyaki, kushikatsu and okonomiyaki are all staples of the wonderful array of quick and simple foods available just about anywhere you look around town. Tacos in Osaka
But what if you're someone like me who gets cravings for something "outside the box"?
Don't get me wrong, Japanese food is great and I happily eat it all the time. However, when looking at the amazing traditional food on offer it can be easy to focus on the usual suspects that Osaka is best known for, which can mean overlooking the wonderful quality of street food that boasts roots from outside regions and foreign cultures, that while may not be "Osaka" food, is still worth hunting down.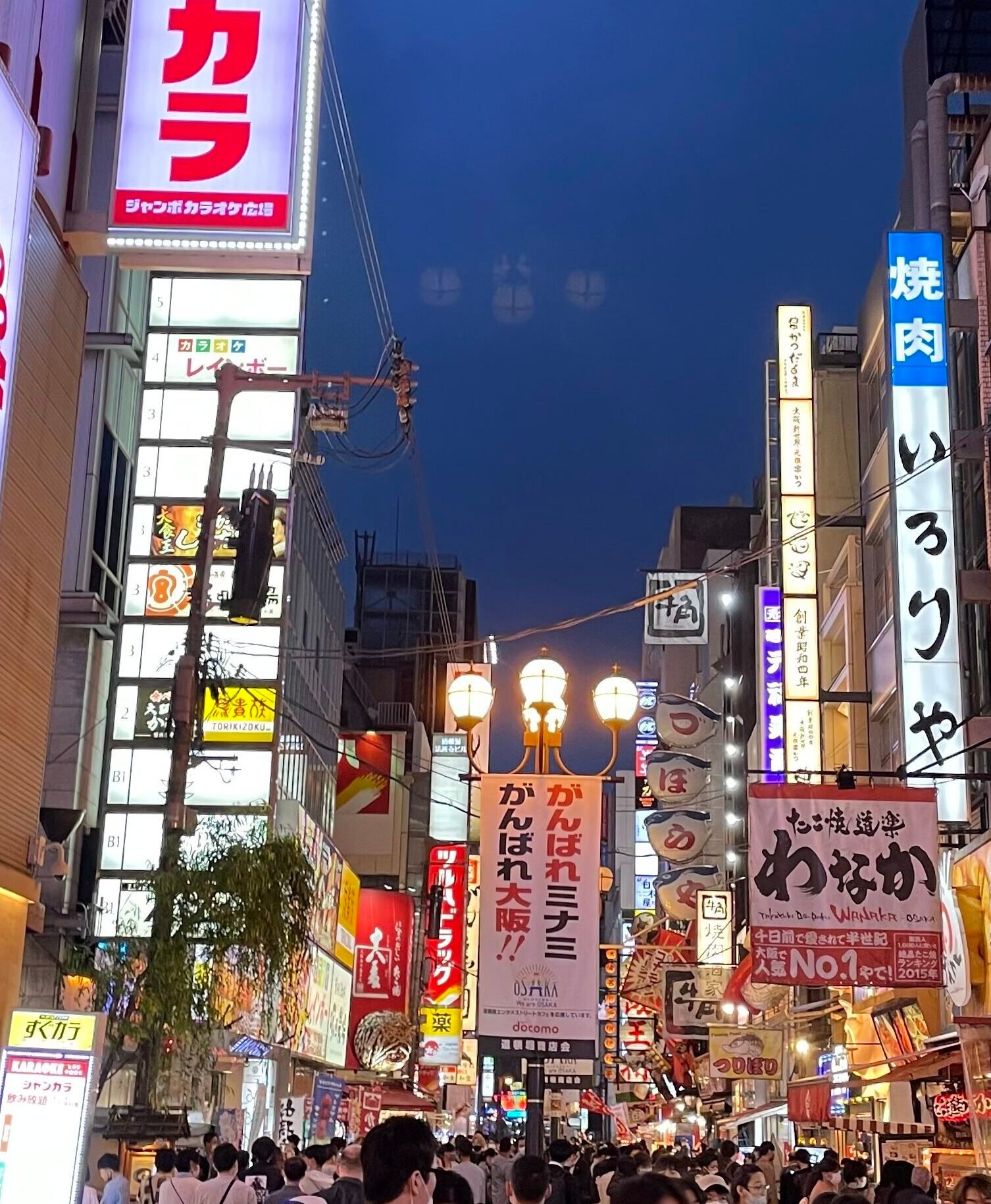 Pizza is one such dish. These days there are quite a few decent pizza joints around Osaka. If you're willing to look past some of the outlandish monstrosities that the chain stores are notorious for, you can find plenty of top-shelf Napoli-style Italian pizza joints around town. Good burgers are also a western favorite that are no longer in short supply as they once were.
However, for me, there is one style of street food that not only satisfies my cravings for something different from the usual Japanese food on offer, but also blends effortlessly into the landscape of Osaka street food with a swagger and down to earth taste that makes it feel more like a local than an overseas visitor: tacos.
Where To Find Tacos In Osaka
First things first, tako is Japanese for octopus so be careful you don't get them mixed up when talking with locals about where to get good tacos. The availability of good tacos and, even more generally, Mexican food has traditionally been a hotly debated topic in Japan. It's almost become a clichéd gripe among westerners living here to say there are no (good) Mexican restaurants in Japan. And for the most part, this was definitely true twenty years or even ten years ago.
I can recall one particularly awful experience from 2001 being in a swanky bar in downtown Namba and being pleasantly surprised to see nachos listed on the food menu. However after eagerly ordering a serving, my anticipation was soon replaced with heartbreaking disappointment when I was presented with a bowl of Doritos topped with a smattering of umelted(!) cheese and a bottle of Tabasco sauce on the side.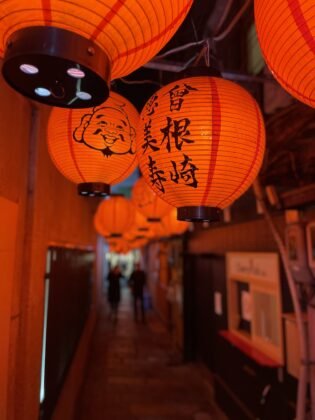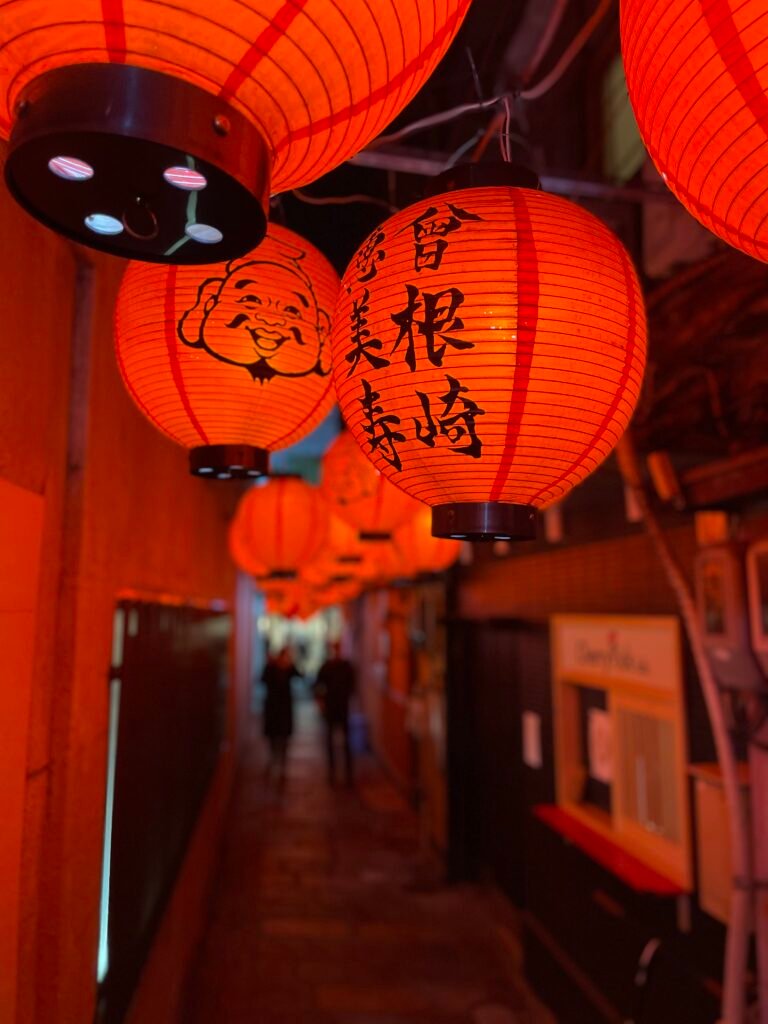 I'm very happy to say those days are (for the most part) long gone and Osaka, along with many other regions has become an embarrassment of riches when it comes to Mexican and Tex-Mex food. And before you say it, for the love of God, no, I'm not talking about Taco Bell.
If someone tells you there's no good tacos in Osaka, they just haven't been looking.
But before we get into this, a couple of quick caveats:
Are tacos as cheap as they are in Mexico or the USA?
Definitely not. There are no tortilleria in these parts, so most establishments make their own corn and flour tortillas by hand. Even for the places that don't, tortillas and many other ingredients used in tacos cost a pretty yen, so you won't get the bang for your buck that you would back home. But you already knew that, right?
Are the tacos in Osaka good quality, made with passion and care and do they taste like the ones you get back home?
Yes and no. The folks in town that have dedicated their livelihood to tacos are most definitely passionate and take great pride in their dishes. Osaka tacos may not be what you experienced in Mexico or your home country, but to be fair, this disparity applies to literally every type of dish and cuisine that is not native to the country it is being served in. The only food that is always better and cheaper in Japan is Japanese food. That should be pretty obvious. So enjoy the wonderful world of Osaka tacos for what it is.
You don't want to be one of those people sitting at the bar counter proclaiming, "not as good as I can get back home!"
That guy's a bore.
Although there are couple of places that do offer "authentic" Mexican or Tex-Mex style tacos, many have quite wisely taken the route of putting their own spin on things. And considering this is the same approach in every region in Mexico and in turn Texas and southern California, why shouldn't Osaka do the same?
It may be surprising to find that despite its relatively slow acceptance into the foodscape, tacos have been available to some degree in Osaka for quite a while. Many locals will be familiar with the longstanding Mexican restaurant, El Pancho in downtown Shinsaibashi. This restaurant has been serving Mexican cuisine since way back in 1979, and for many years was the sole oasis for those looking for a quick salsa fix. To this day, there are many that still swear by the enchiladas and tostadas being served up among the gaudy stereotypical Mexican decor, but given its atmosphere and location on the eighth floor of a high rise building, El Pancho is very much a restaurant experience.
We're looking for quick, in-and-out, street-style tacos. So, while we're talking about Shinsaibashi, part of the downtown Minami area, let's see what's around.
Minami Area – Ola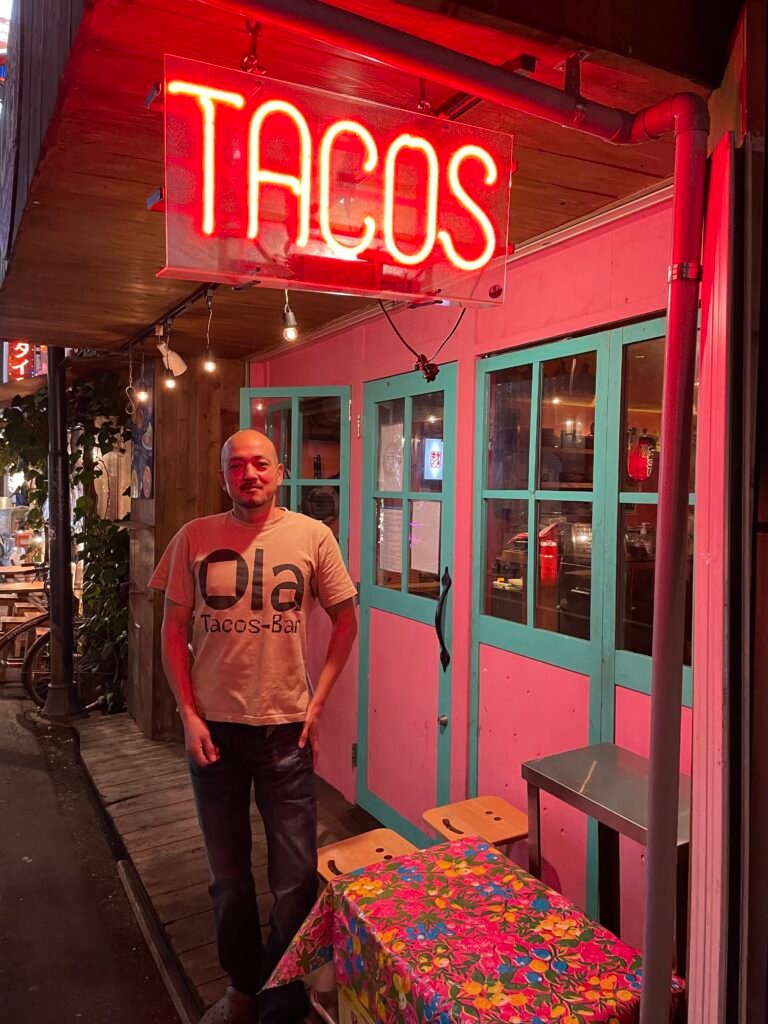 Look, I'm not going to bury the lead here, if you're in Shinsaibashi and you're looking for good tacos, you're going to end up at Ola.
Ola has become something of a landmark for tacos fans in Kansai, run by Osaka native, Hiroki Sengoku – or Sen-chan as he is affectionately known by the locals.
Sen-chan has been straining his back, hand-pressing his tortillas since 2001. From his early beginnings running a tiny taco bar with a simple counter and one small table, Sen-chan has moved into a larger street-level location in eastern Shinsaibashi – with a larger mechanized tortilla press and a reputation as one of the original pioneers of Osaka tacos – and also one of the most authentic. Having spent a number of years learning the ropes in Mexico and regularly following up with subsequent annual visits to hone his craft, Sen-chan takes his tacos seriously.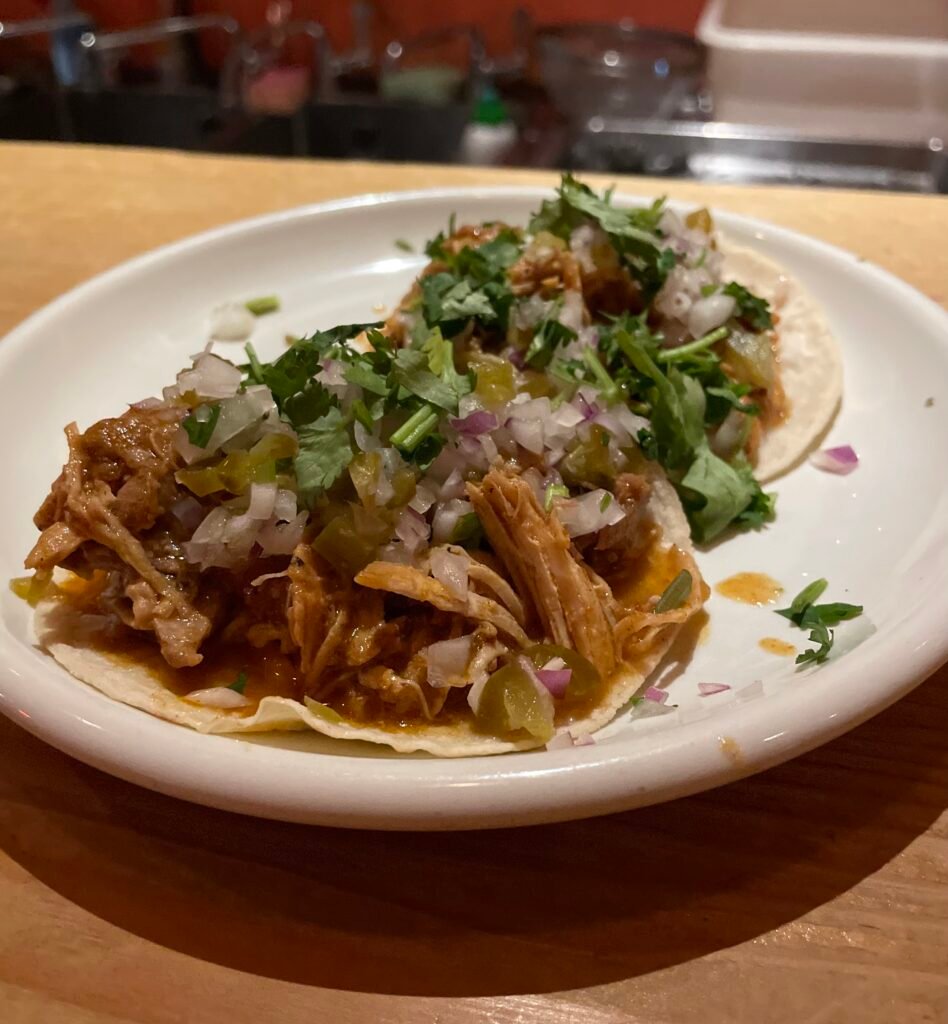 He offers a tight menu of traditional styles such as beef or pork suadero and tinga tacos alongside some Mexican staple dishes. One thing you immediately notice about his tacos is the volume. Sparse fillings are an occasional gripe some have with the tacos in Japan, but not at Ola.
And if you're looking to wash down your tacos with some tequila or Mezcal, Sen-chan's got you covered. With an almost uncountable selection of some of Mexico's finest bottles, some of which even come from his own personal supply, you can rest assured you won't go wanting for much here.
Find Ola here
Minami Area – Saboten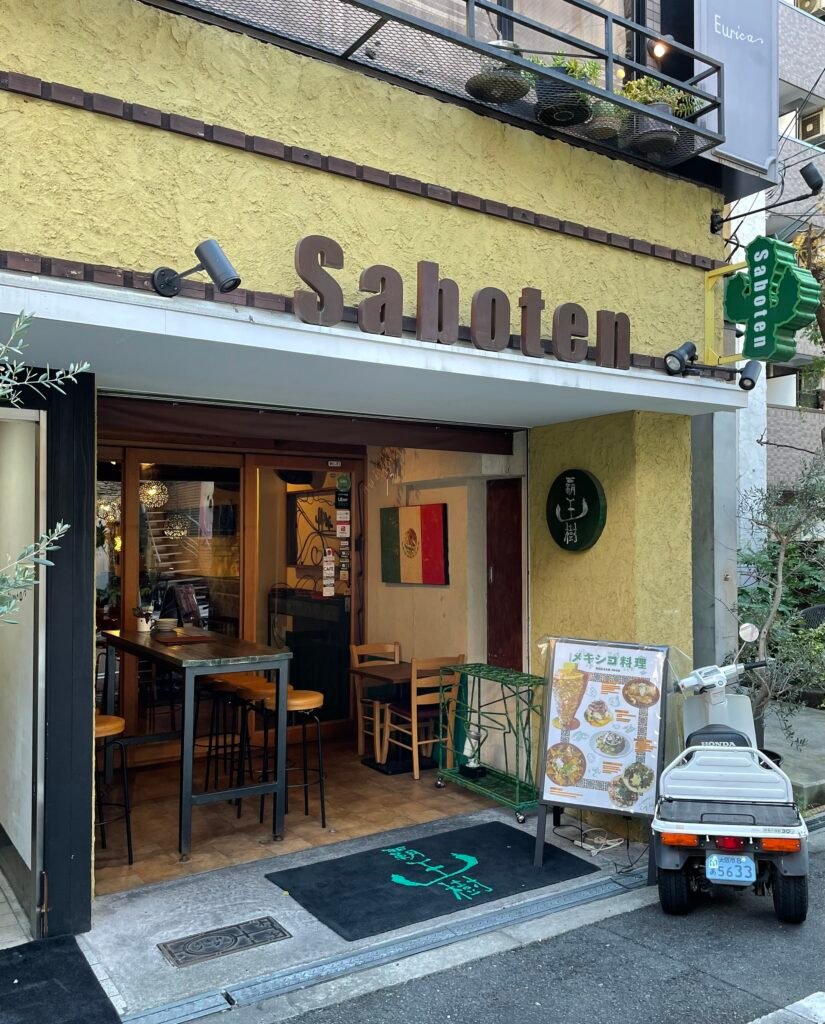 While we're bringing out the big guns, no sampling of Minami tacos would be complete without stopping by Saboten. Willy Monroy is a serious Mexican chef who has been serving up quality cuisine in Kita-Horie since 2016. Saboten might be a little more expensive than other taco joints, but you get what you pay for, and here that means traditional tacos made with imported legit Mexican ingredients without cutting any corners. It's highly advisable to stretch out beyond the tacos menu here, as Saboten offers other authentic Mexican dishes such as molé de pollo, which you can be hard-pressed to find elsewhere.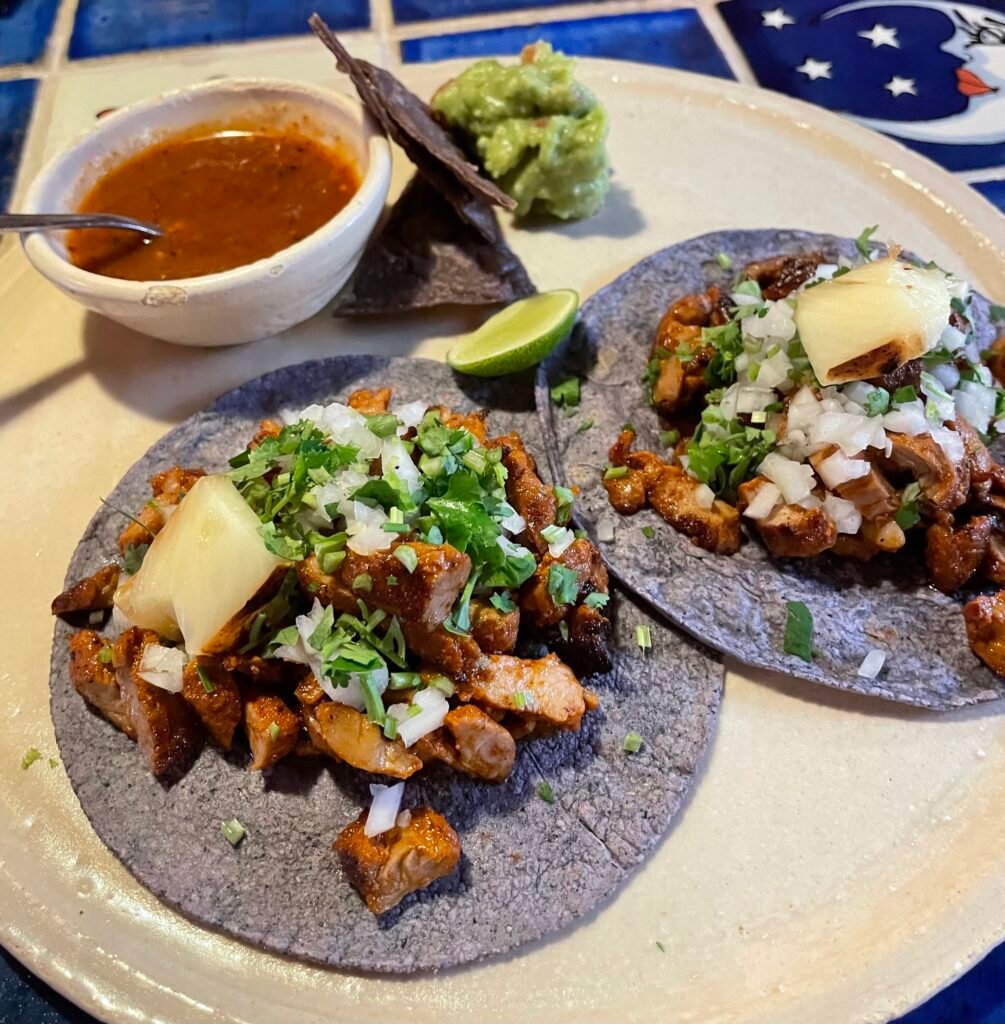 Minami Area – Machete
Head a little further southwest and you'll find Machete. Despite the ominous name, Machete is run by a friendly fellow named….Machete. Well, it's his nickname. Long-term tacos fans may recognize Machete from his years working as chef for Uncle Stevens, a popular Mexican restaurant in the area in the early 2000s before closing a few years back.
Since branching out on his own six years ago, Machete has been offering his own style of tacos such as chili dog tacos, as well as classics like pineapple-topped pastor tacos for the hip local crowd to a thumping reggae soundtrack.
Find Machete here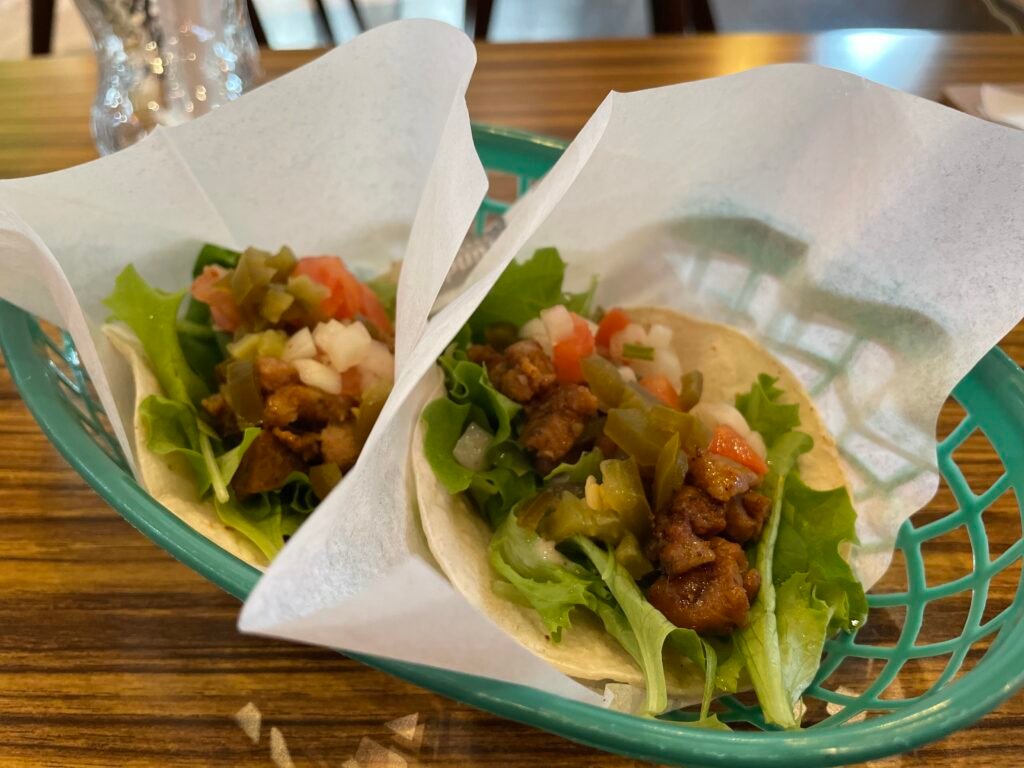 Sakuragawa – Y Tacos (Update: Closed)
One taqueria that is located a little out of the way, but most definitely worth a visit is Y Tacos (pronounced "e" tacos). Located in an industrial area of Sakuragawa and run by a very friendly Dominican named Smitty, Y Tacos is one of the new kids on the block, having just opened in April 2022.
Despite his short presence on the scene, Smitty has quickly gained a reputation for serving up some of Osaka's best traditional tacos, as well as some of the most unusual. Smitty goes by the rationale of many Mexicans: if it's wrapped in a tortilla, it's a taco.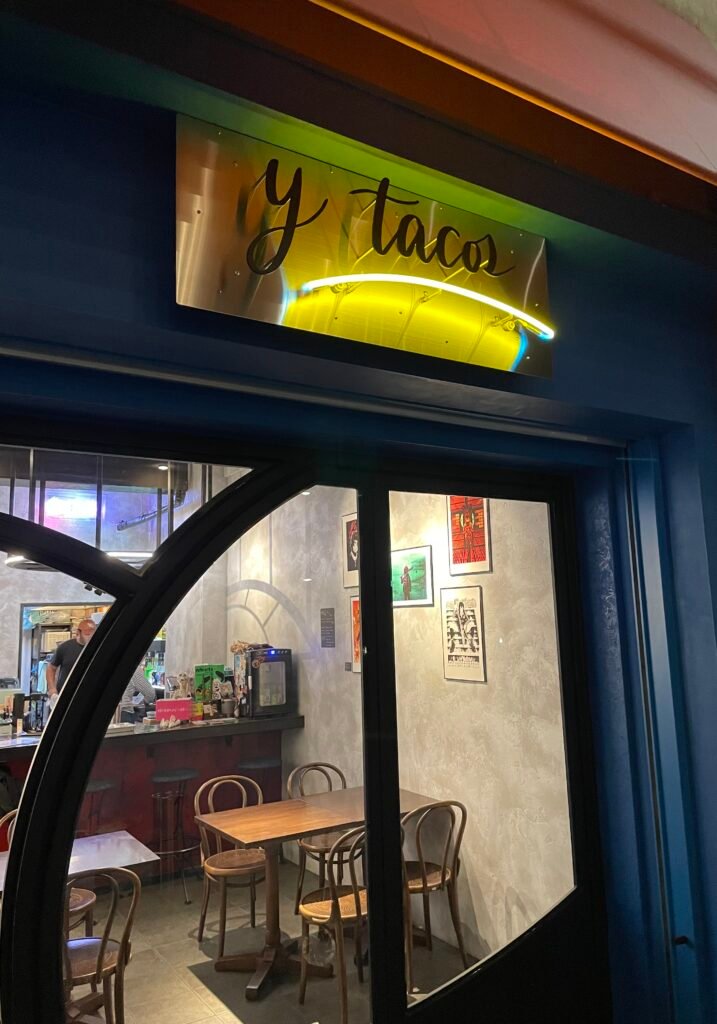 This means that alongside his traditional offerings such as exquisite birria tacos, made with stewed beef and served with an authentic birria sauce made of tomatoes, and a variety of chilies and spices, Smitty also offers a monthly "experimental" taco. Some past examples have included, butter chicken, jerk chicken, Thai basil, and Szechuan style mapo eggplant tacos. Smitty knows what he is doing in the kitchen, so leave your preconceptions at the door and give yourself over to his madcap flavors. Y Tacos also has possibly the best range of hot sauces in town.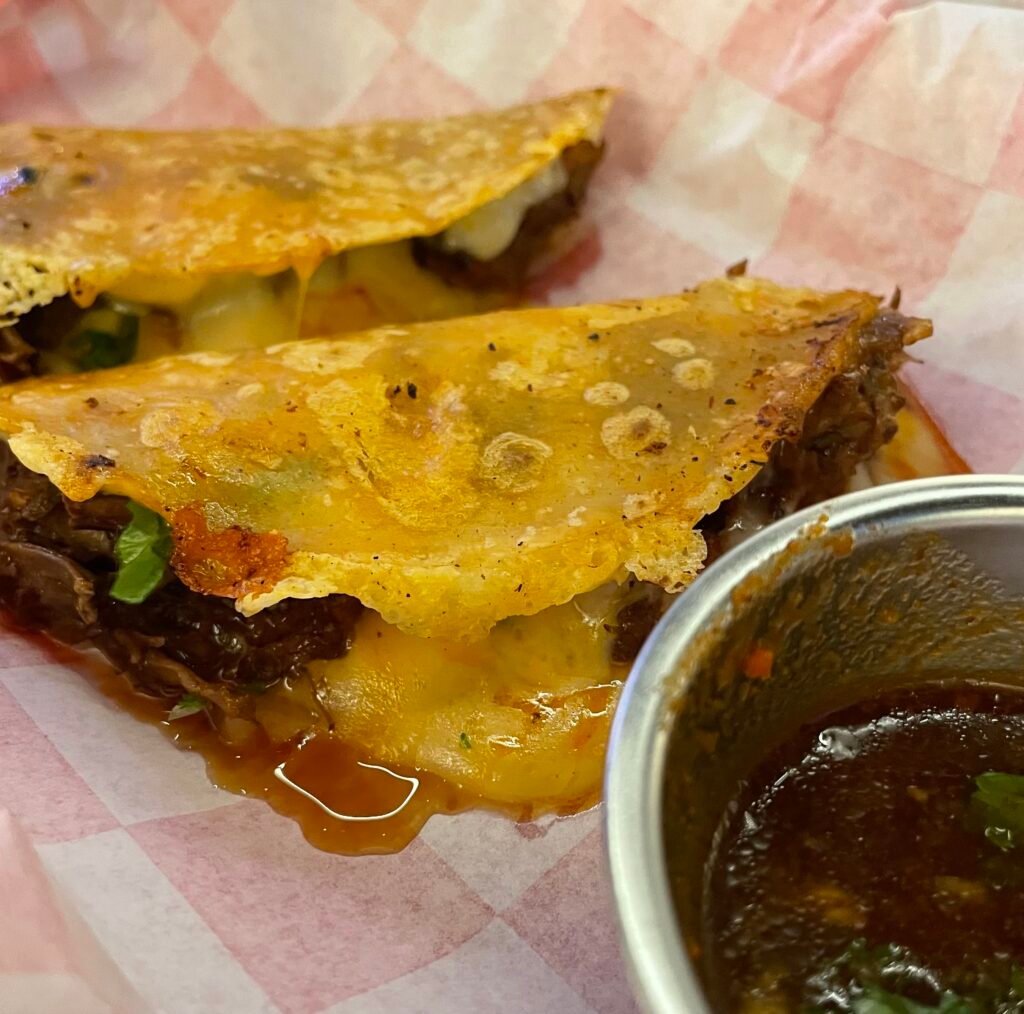 Having wisely sidestepped the Mexican novelty souvenir decor, patrons at Y Tacos are instead treated to a chic restaurant space adorned with some fantastic modern art by local artists.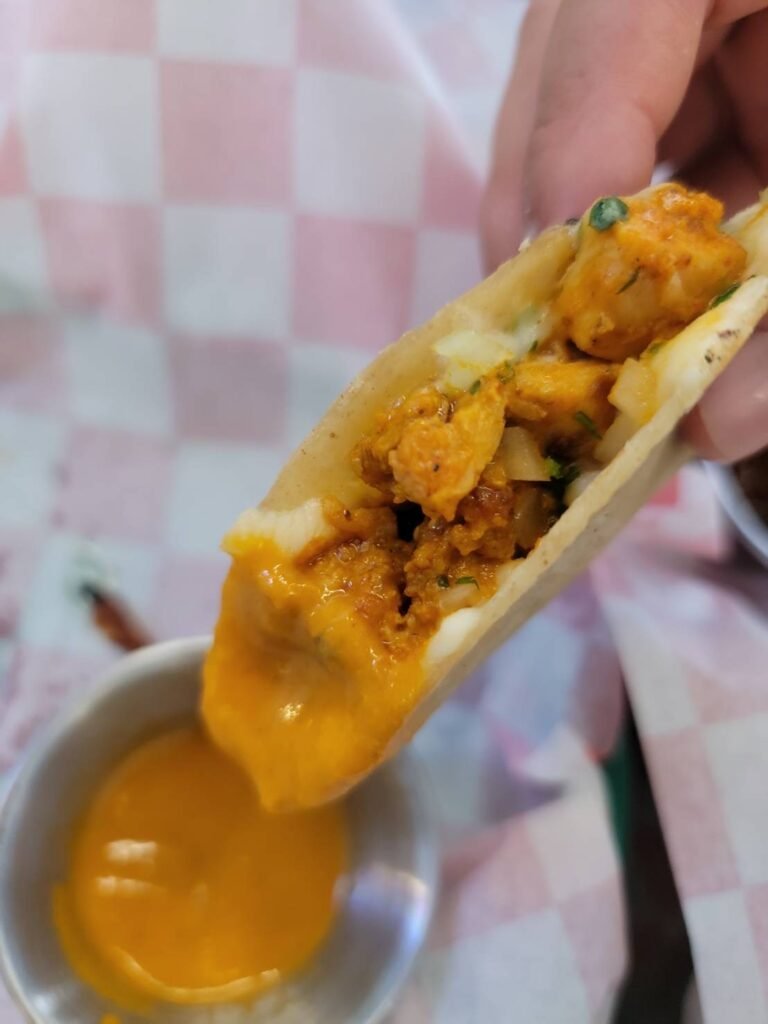 Find Y Tacos here
Kita Area – The Silver Lining (Update: Moved Location)
Heading back toward Umeda, you'll find a healthy and vibrant taco scene thriving in the north. Tucked away in a building among the love hotels in Doyamacho, up on the second floor, you can find USA-native, Mike O'Rourke serving up some amazing So-Cal-style tacos.
Mike first opened The Silver Lining as an American-style izakaya in March 2019, however the restaurant underwent a menu revival in summer of 2020 which saw the classic hits  such as, chicken wings, burgers and of course, tacos take center stage. If you're really serious about tacos, come down on a Monday night for all-you-can-eat tacos for 2ooo yen. An absolute steal!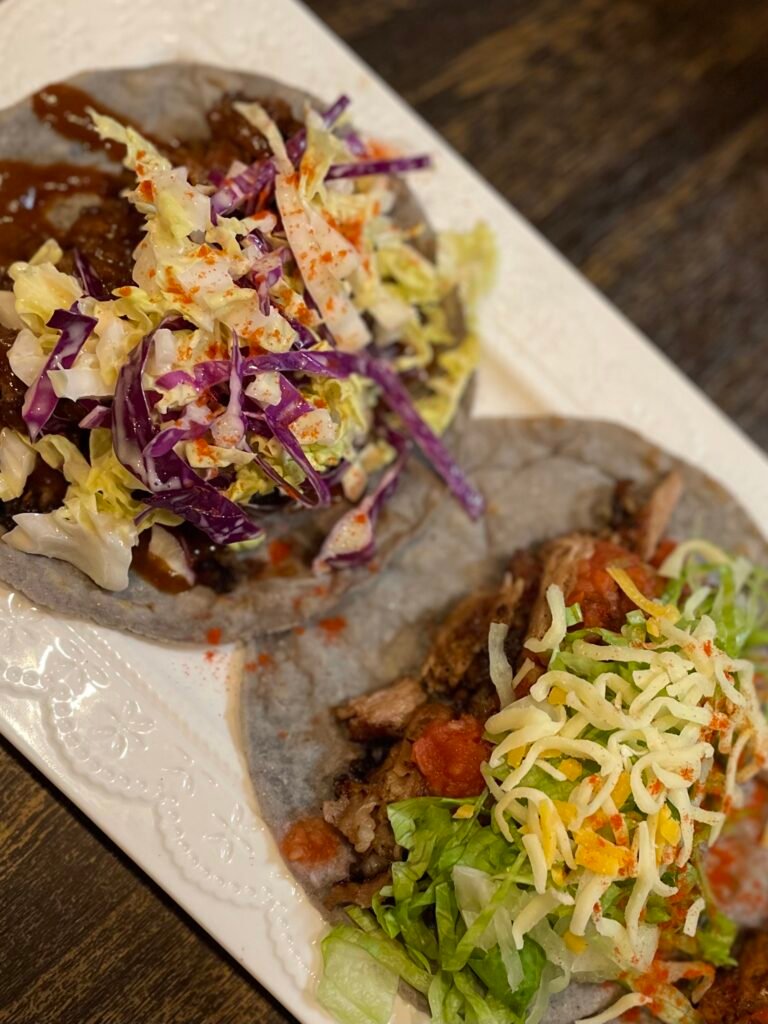 Mike brings with him years of experience as a chef both in his hometown, Chicago and Japan. He was even teaching cooking classes in Wakayama for a spell. The Silver Lining is all about America-style tacos with an approach, perhaps surprisingly, akin to the Japanese approach to traditional washoku cuisine of focusing on each individual ingredient and ensuring freshness and meticulous preparation and presentation. Mike also prepares a selection of outstanding in-house made hot sauces to go with your tacos.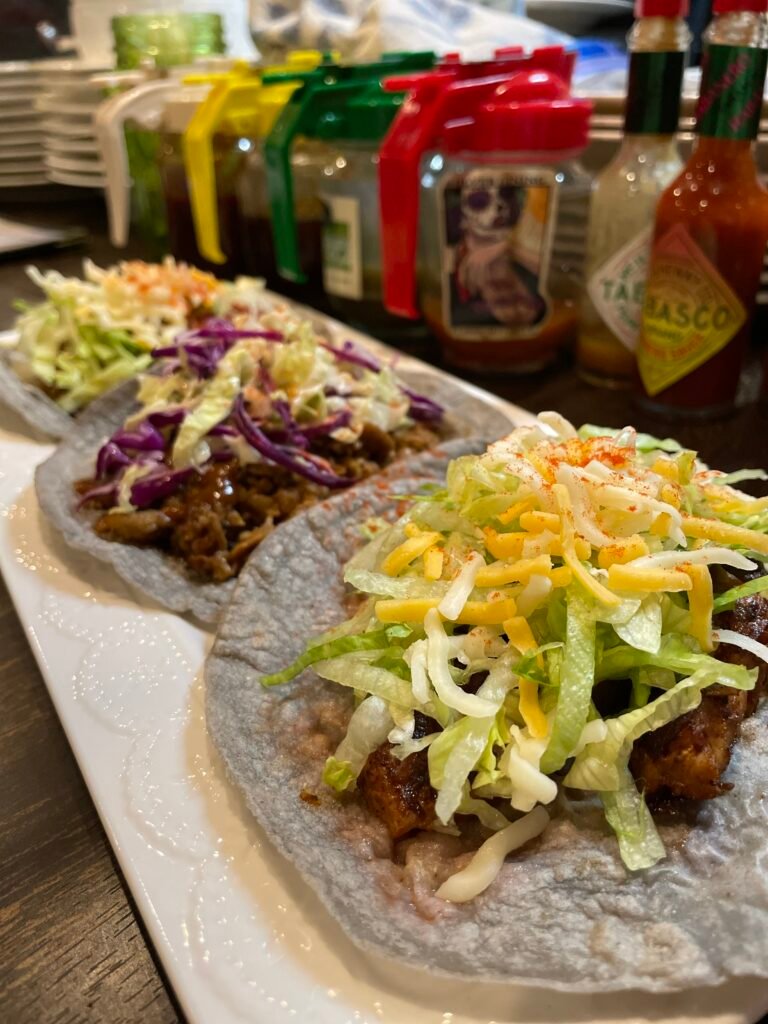 Even though we're talking about tacos here, I would be remiss not to mention Mike's rotating menu of insanely tasty and imaginative burgers. I still have fond memories of his "King Of The Dad Bods Burger" with its decadent bourbon-peanut butter and raspberry siracha sauce on a beef patty with bacon and banana chips as one of my more memorable burger experiences in recent years.
Come for the tacos, stay for the burgers and craft beer – and maybe hit the gym the next day.
Find The Silver Lining here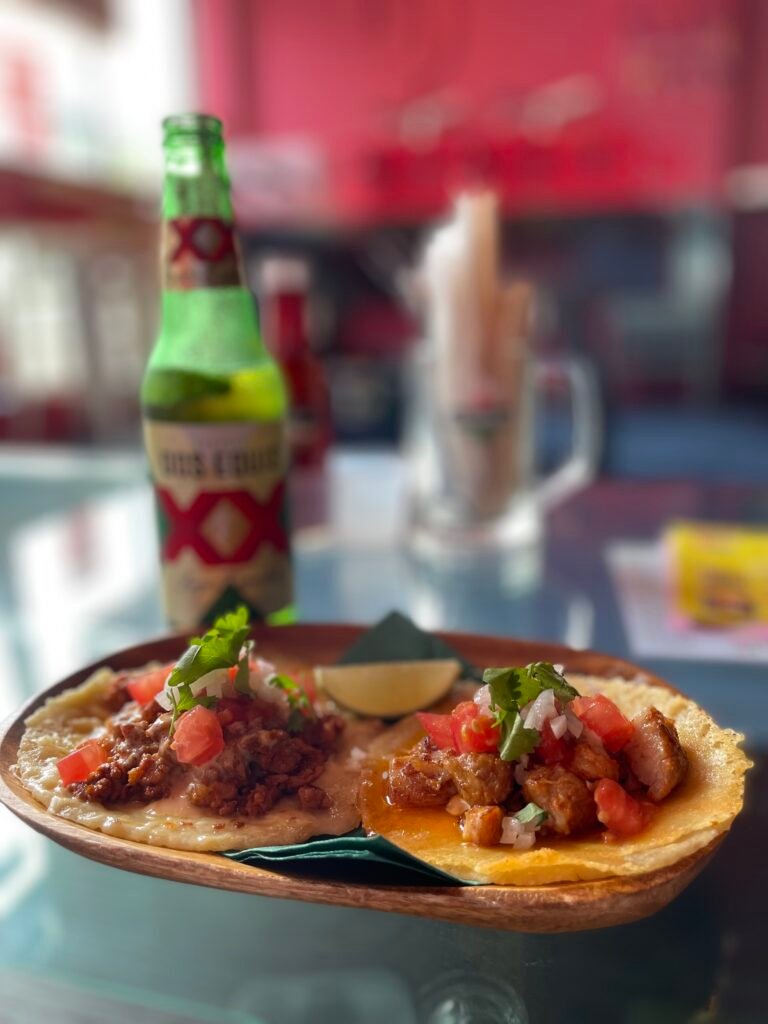 Moving toward the bustling Tenma area, right next to the park, you might pop in at Ogimachi Love Burrito for some fine Tex-Mex chorizo tacos and chimichangas, and a can of Dr Pepper, maybe even a game of foosball.
Kita Area – Tacos del Infinito
But while in the area, one place that should definitely be on your list of taco haunts to hit is Tacos del Infinito. Having just opened last year, here you'll find Takuya Sakamoto with his immaculately groomed Dastardly Dan moustache serving up some seriously inspired tacos.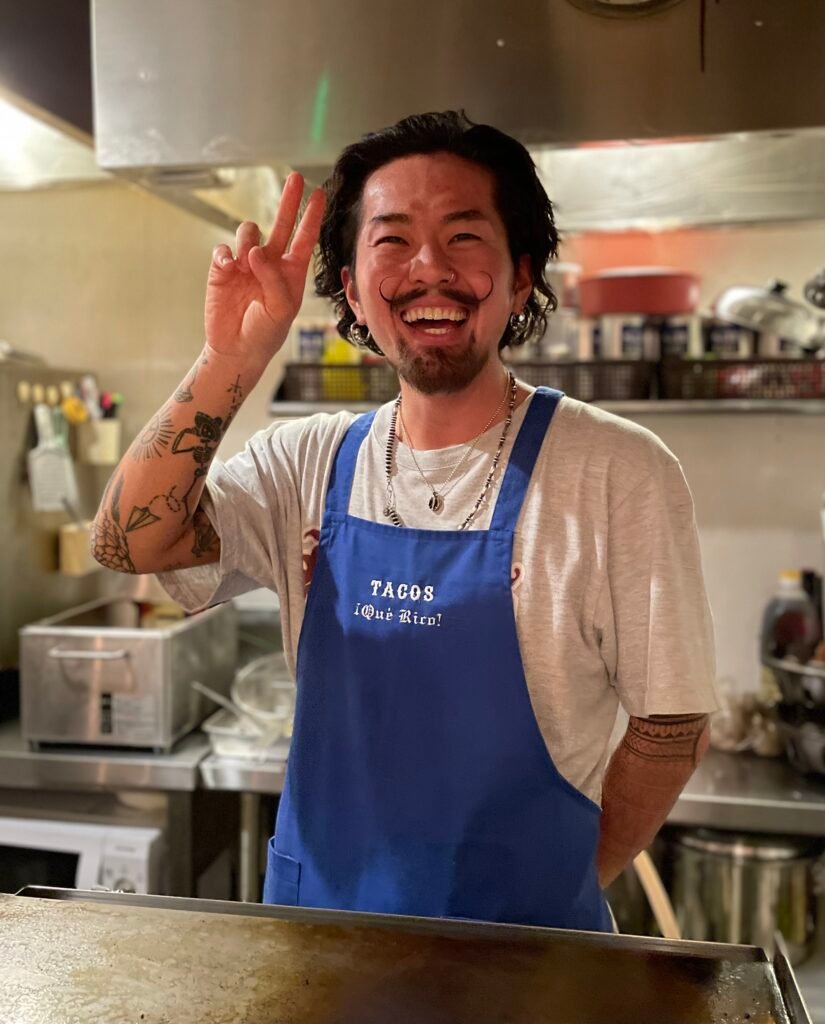 After spending some time earning his taco stripes under a team of Mexican cooks at nearby local chicken rotisserie, Bokkoku, Sakamoto stepped out on his own, starting with pop-up taco events for three years before putting down roots in Tenma. Here he serves up a delightful blend of traditional and Japanese-inspired tacos.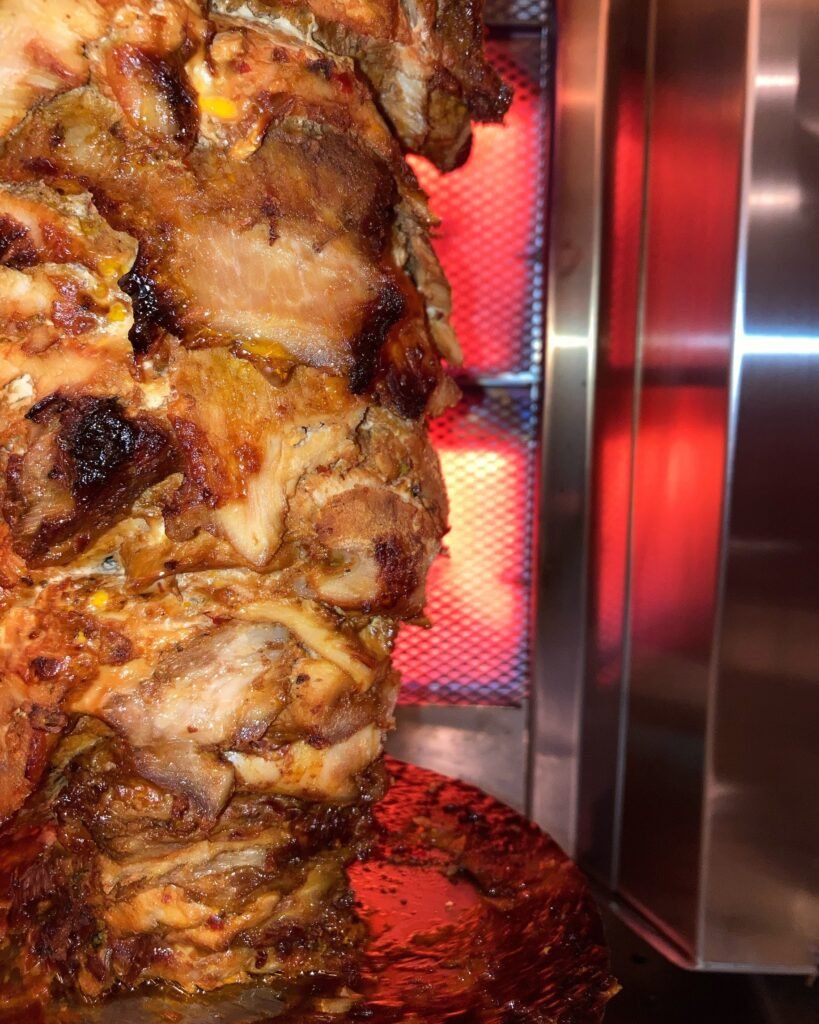 If you're looking for something traditional, Tacos del Infinito offers a number of standards like nopal (cactus) tacos, and is also one of the few places with it's own rotisserie for grilled pork pastor tacos. However, Sakamoto also caters to the Japanese palate with offerings such as his unique gyoza tacos, made with ginger, garlic and soy-soaked ground pork – you'll be surprised how well it works. Chow down on a few tacos and sample a few of his unique hybrid dishes while soaking up the funky vibes of Infinity.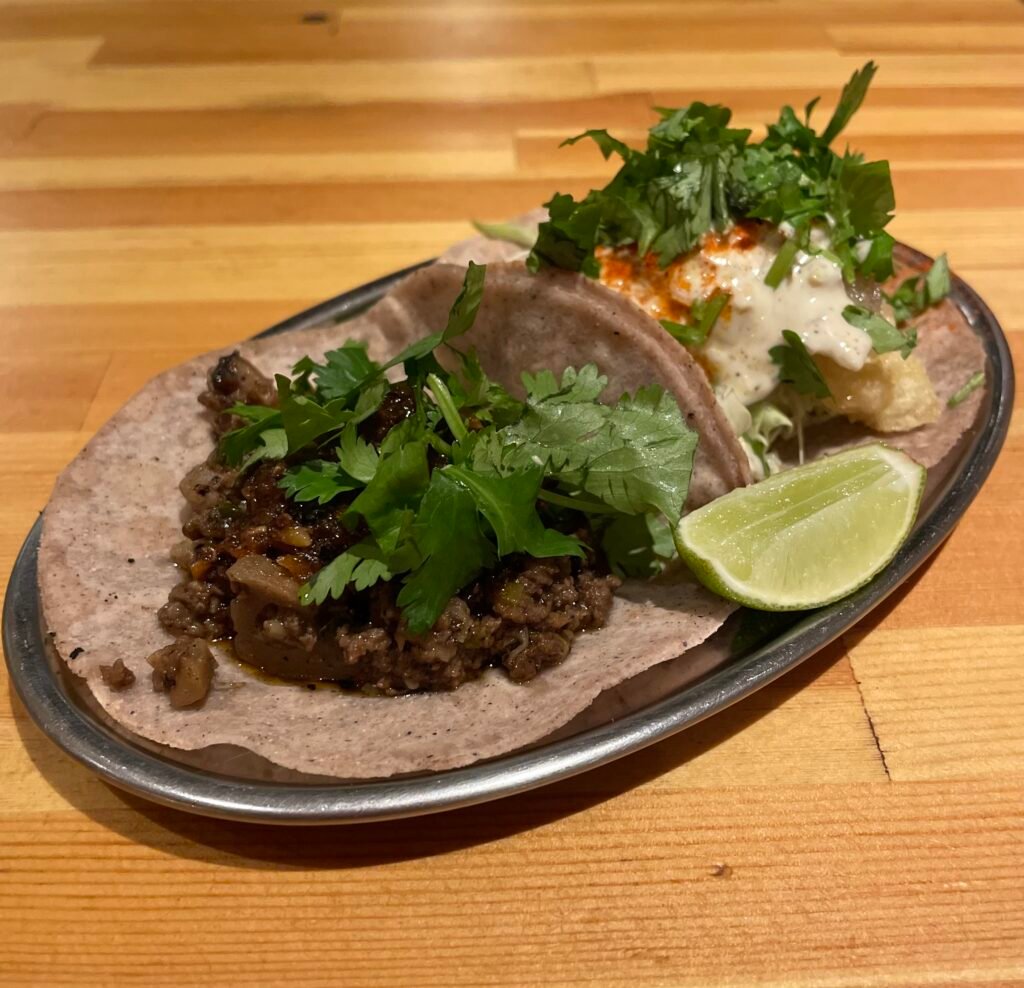 Find Tacos Del Infinito here
Chuo Area – Taqueria La Fonda
A short train ride away, and well worth the trip, is Taqueria La Fonda in Tanimachi-4 Chome. Here, chef Takahiko Ishikawa has taken his years of experience making crepes and gyoza dumplings and applied it to his hand-made corn tortillas.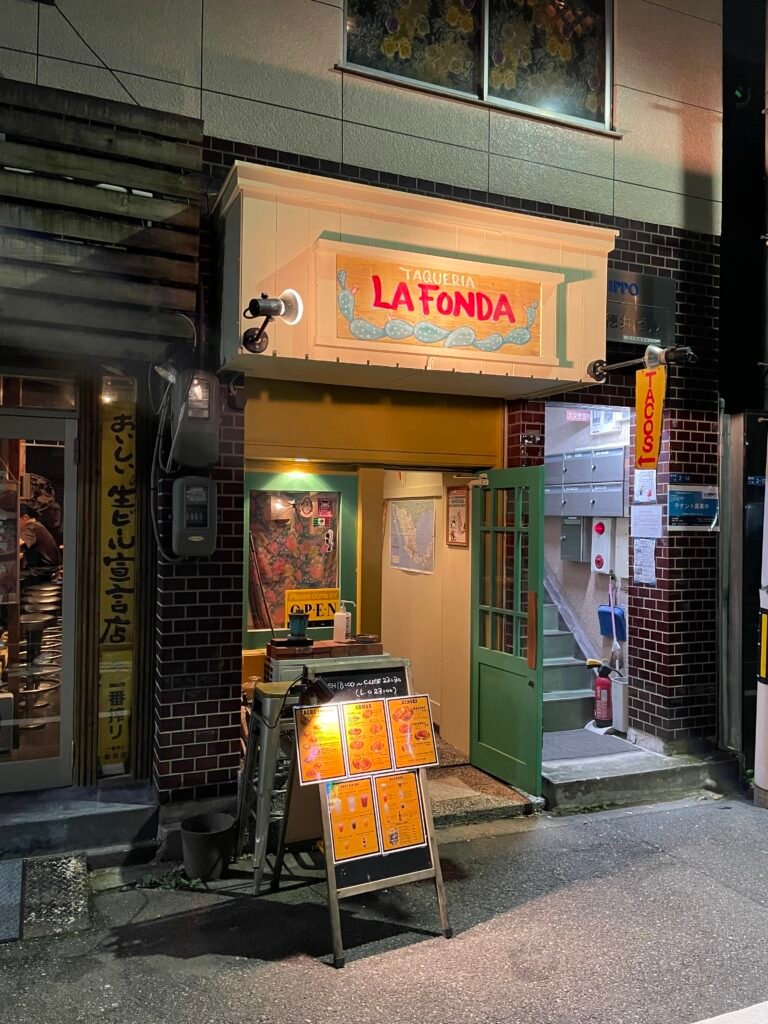 After opening in 2014, Ishikawa quickly gained a hot reputation for his traditional style tacos including nopal and camaron (shrimp) tacos, his punchy homemade salsa sauces and warm hospitality. La Fonda is also one of the few places serving Mexican horchata so grab a glass while you're there. Also the birria soup is a surefire recommendation for fighting hangovers!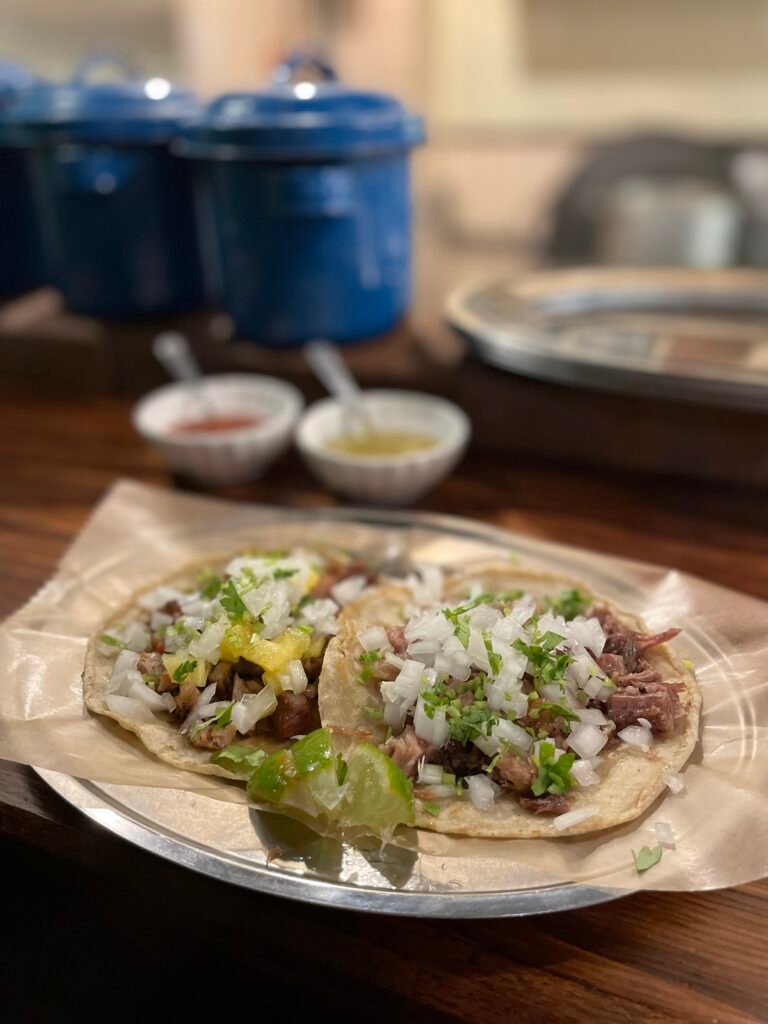 Find La Taqueria La Fonda here
Fukushima Area – Mustafa Tacos
Finally, if you have a little space left in your belly, head to Mustafa Tacos in Nodahanshin. After encountering and falling in love with tacos, owner, Yuta Onishi headed to Mexico for a month-long crash course in tacos culture. Now running this tiny space in Nodahanshin, Mustapha offers a true street-food approach to enjoying his unique style of tacos. The tacos here are on the small side, but they are also reasonably priced meaning you can eat more of them!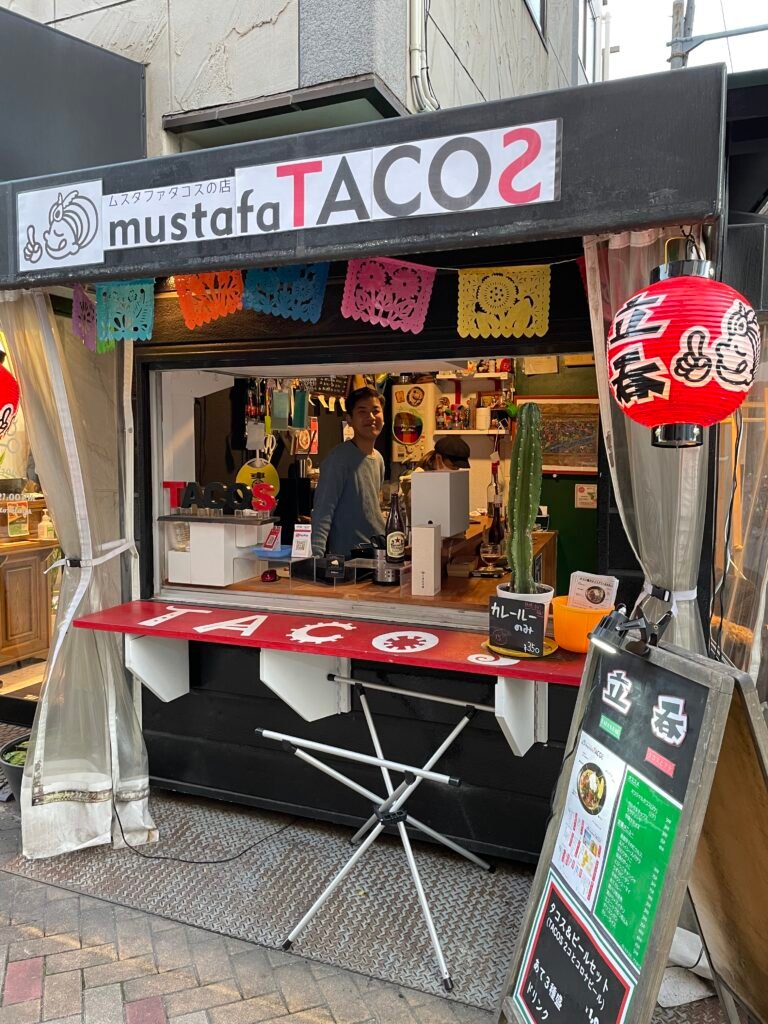 As well as serving up more traditional style pork tacos on his hand-pressed blue corn tortillas, Onishi regularly explores the idea of using influences from other non-Mexican cuisines to pimp his tacos. Recently he collaborated with a local ramen shop to produce tacos filled with the flavors of ramen chashu (slow-cooked pork belly) and miso wrapped in a tortilla. I'll admit I was skeptical, however the taste was a revelation. Likewise his Korean-influenced steamed pork with chojan sauce and egoma leaves doesn't seem like it would work, but it surely does. Pop in for a quick bite at the standing bar or grab a couple on the go.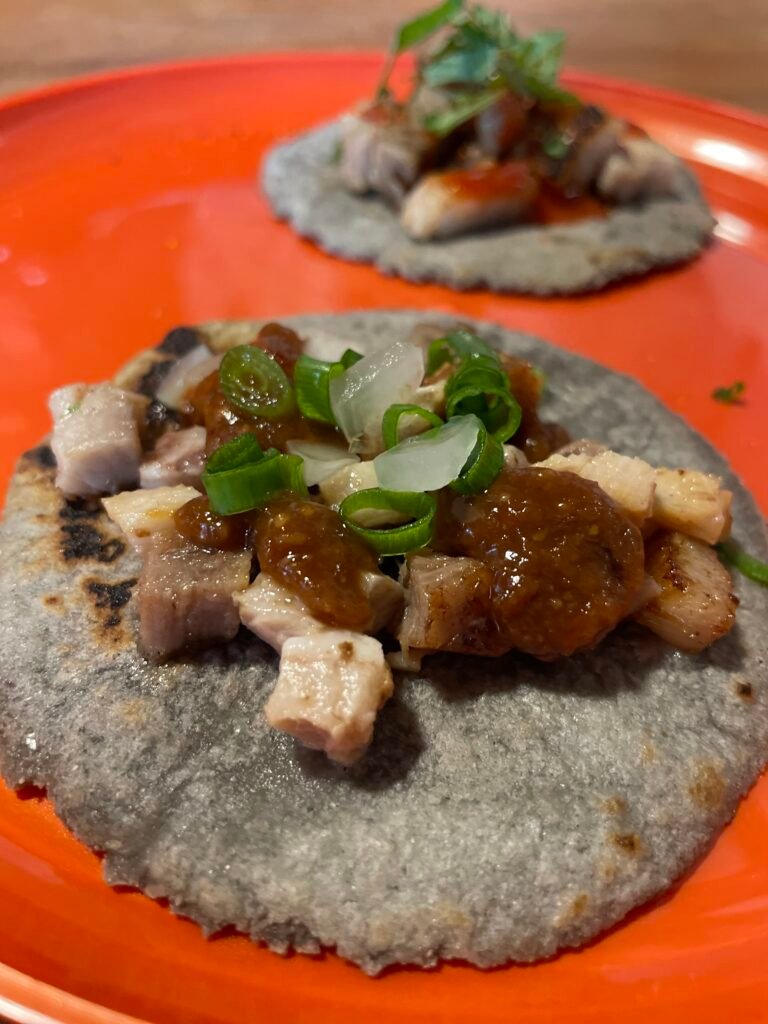 Find Mustafa Tacos here
Juso Area – Mr Burrito
With all this talk about tacos, maybe you're wondering about burritos. Well, sure there's a few of those around and many of the places mentioned also offer burritos, but one burrito I highly recommend comes from none other than, Mr Burrito.
Just outside the west exit of Juso station you'll find some of the best burritos in town, tightly packed with all killer – no filler and guaranteed to stretch your belly. Of course, there's also tacos on the menu, but don't leave without a burrito.
Find Mr Burrito here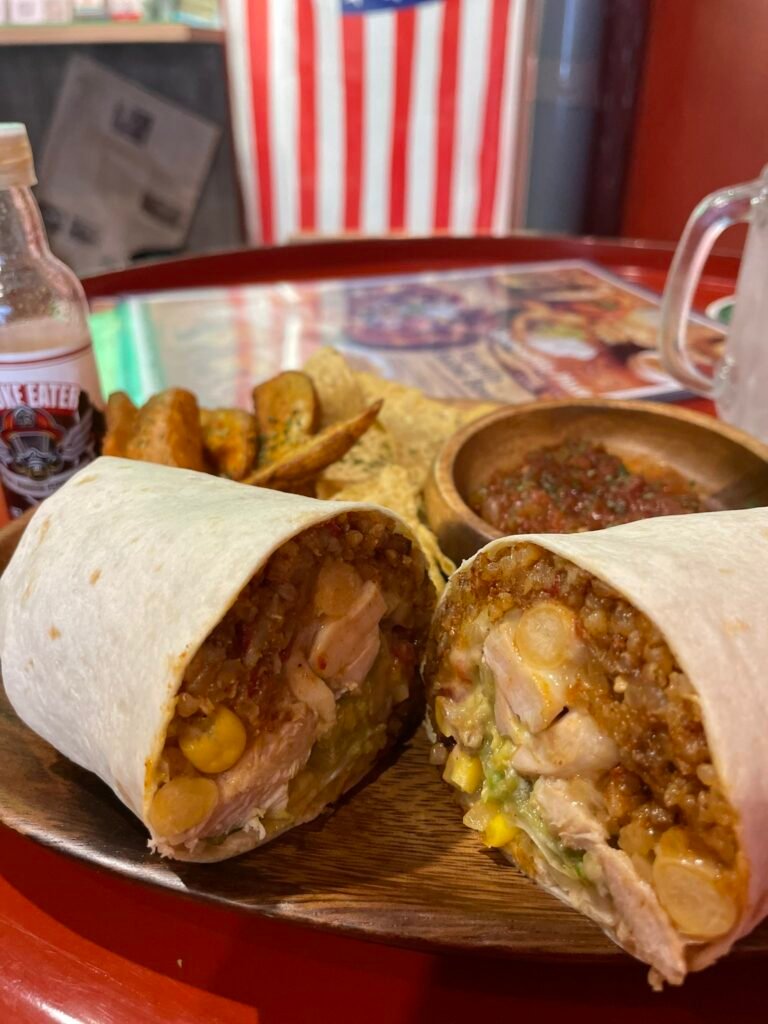 Believe it or not, this isn't even all of the taco joints in Osaka. Yes, there's more out there, and going by current trends there's probably more on the way. But for now, if you're in Osaka and you get that sudden craving for some tortilla wrapped joy, you'll know where to go.

And like I said, next time someone tells you there are no good taco joints in Osaka, you'll know they just haven't been looking.