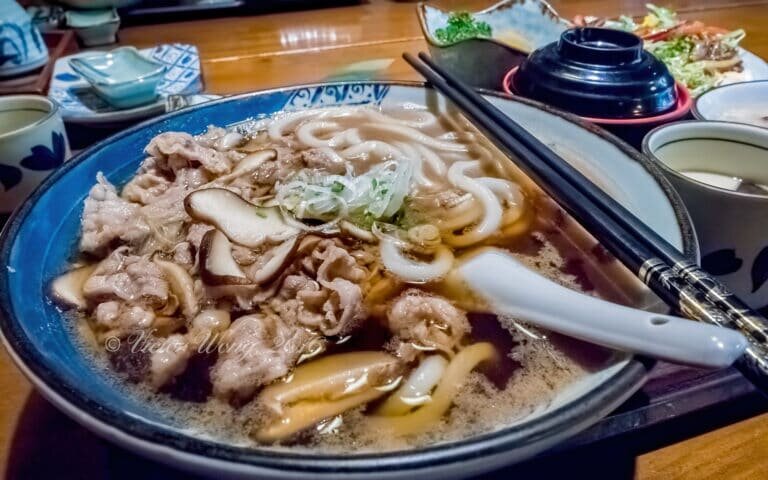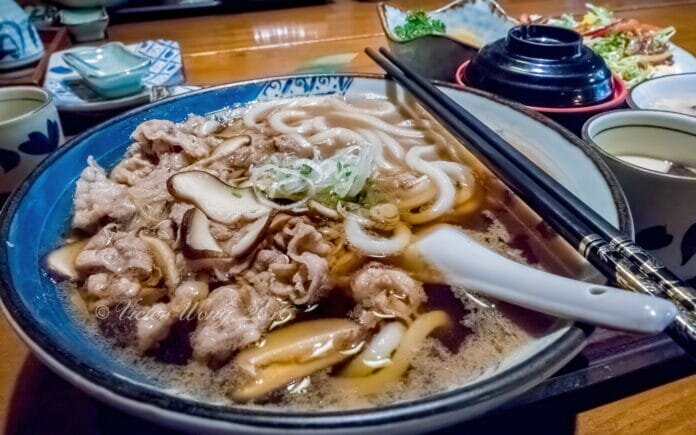 Nothing soothes the soul on a cold winter evening quite like a delicious Japanese hotpot dish – Udon Suki.
Udon suki is just one Osaka's own regional variants on this nationally loved cuisine.
What is Udon suki?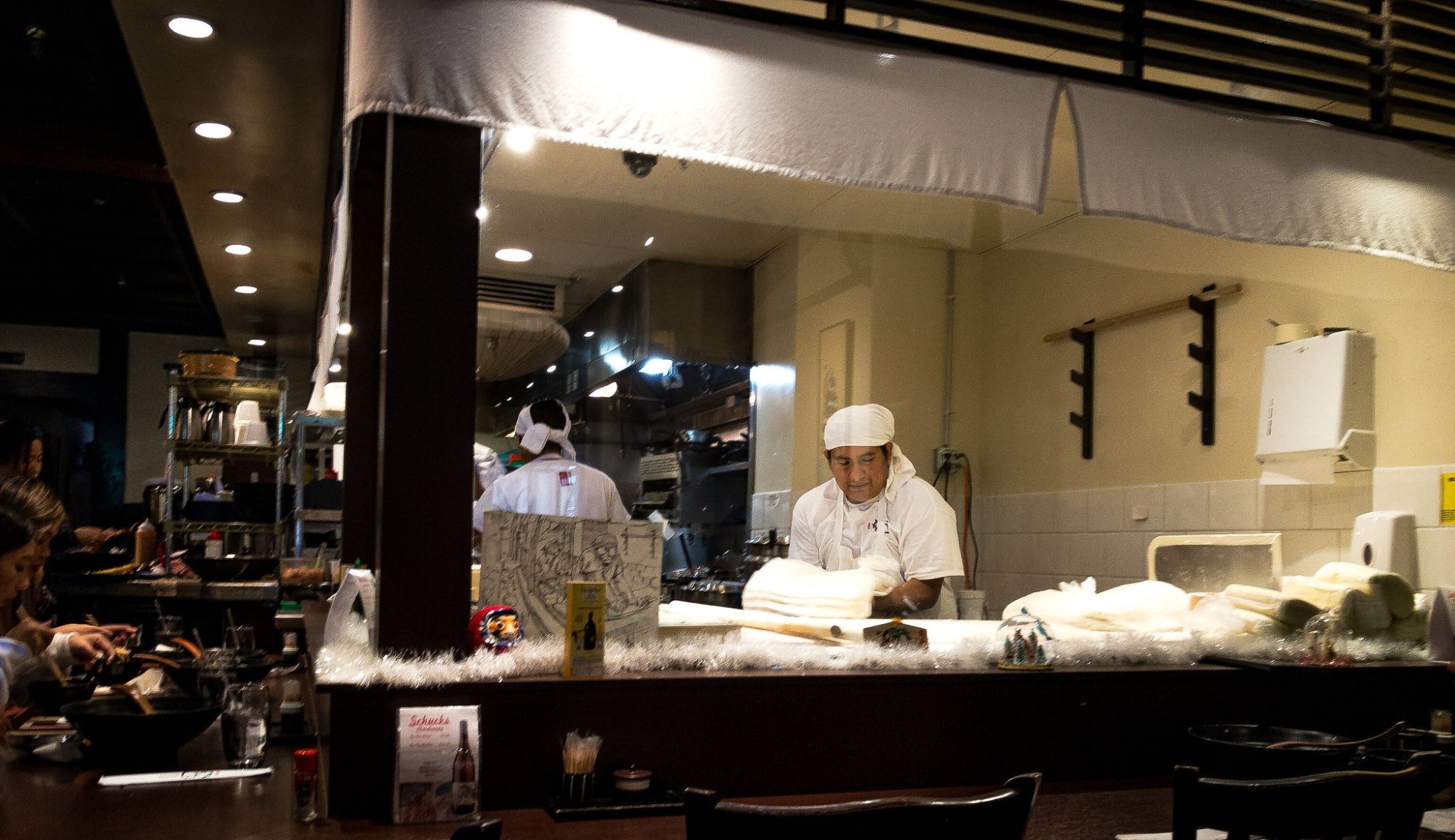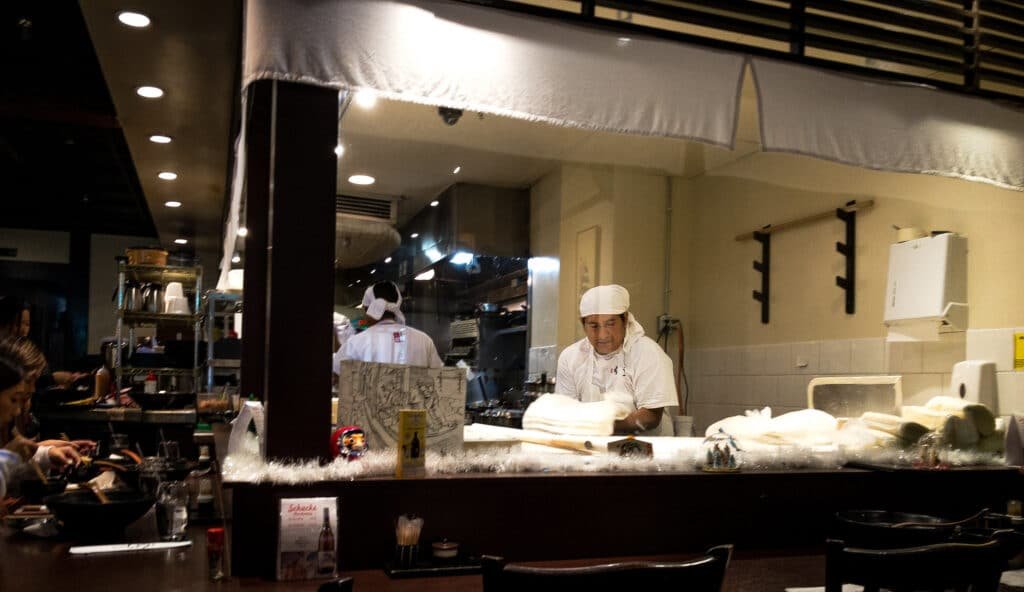 Udon suki is derived from the names of two other popular Japanese dinner treats, Udon noodles and Sukiyaki. The dish originally finds its origins in the port city of Sakai, which lies just to the south of Osaka City.
It is believed that the first bowl of udon suki was prepared some 240 years ago, at a restaurant that still operates to this day.
Renamed to its current title "Mimiu" in 1924 by the then owner "Heitaro", this restaurant originally operated as one of the many "Ryoutei" (traditional Japanese restaurants) that served the many travelers, traders and moneyed individuals, who would visit Sakai regularly back in the days of the Edo Period.
Created as something of a signature dish to showcase the tremendous variety of local produce on offer across the fertile farmlands and fishing waters of Osaka Prefecture, it is a hotpot made with the very finest mountain vegetables, such as shitake mushrooms, carrots and onions. These are joined in the pot by the likes of tiger prawns, scallops, mussels and many others.
There are several different variants on the theme, some with meat, and some without. However, the unifying element has always been the delicious udon noodles themselves, freshly prepared that day and cooked in the finest blend of Japanese Dashi sauce, sweet miso and herbs.
Varieties of Udon Suki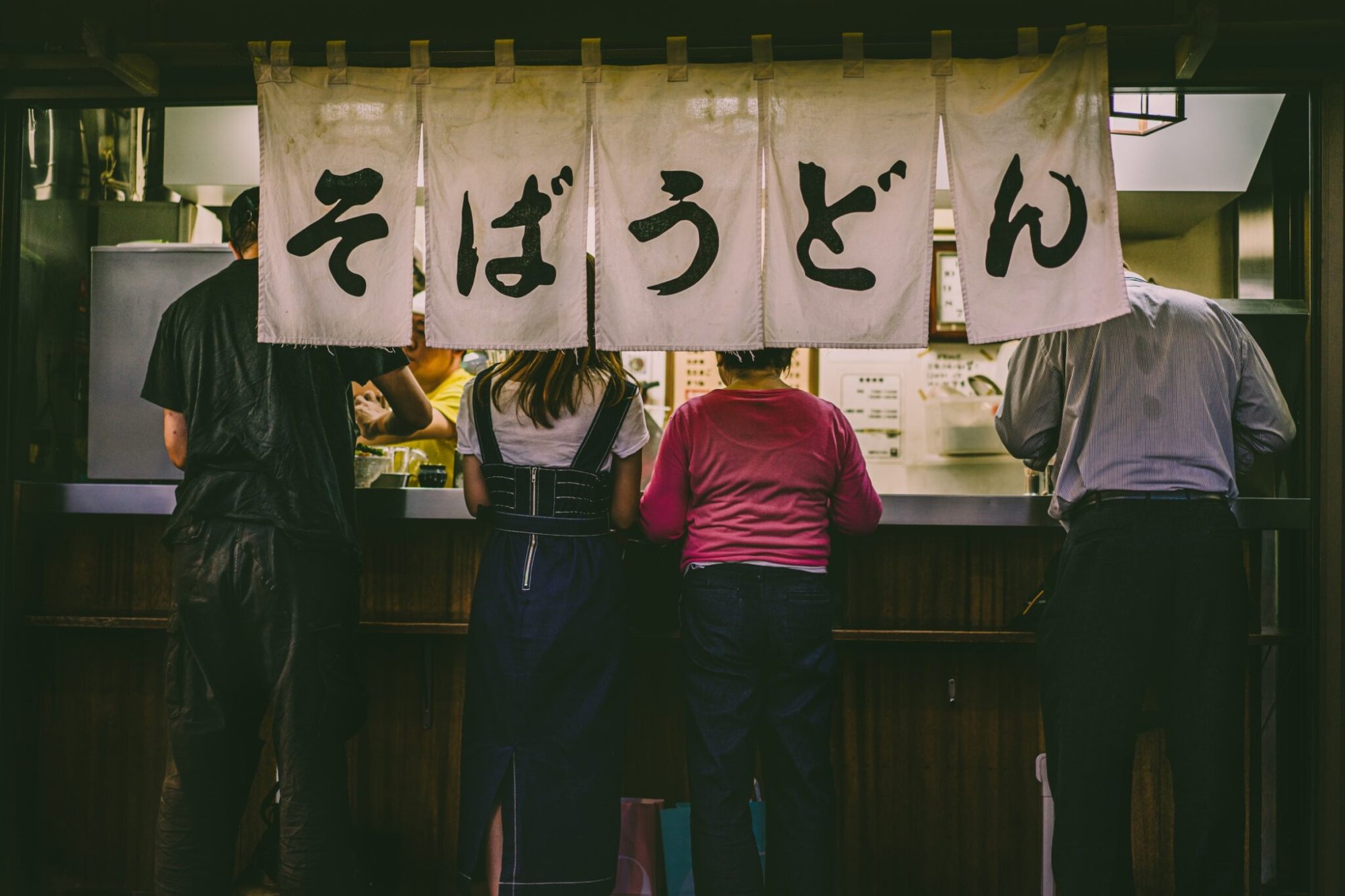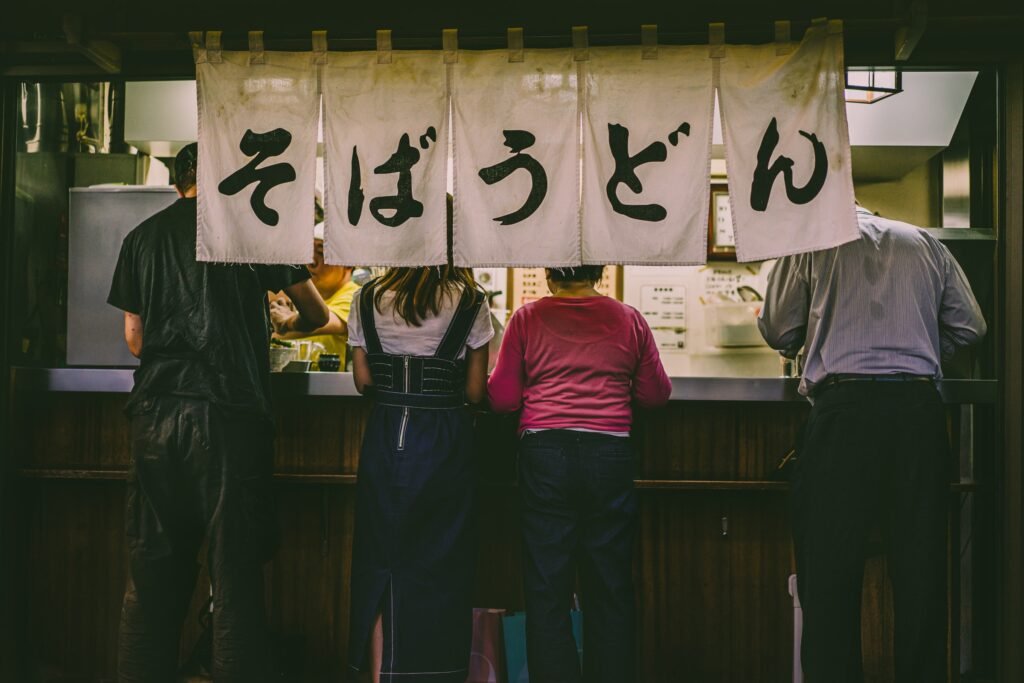 As mentioned before, udon suki is more of a method for serving and preparing fine local produce than a set recipe. As such it can easily be adapted to suit the palate of each individual customer.
If, like me, you're a big fan of seafood, then you can have it stuffed to the brim with prawns, fresh fish, crab meat and of course, my personal favourite: scallops as big as my fists!
However, if you prefer a vegetable only option, then there's an udon suki for you too. You'll also find varieties that are based around chicken, pork and beef too, if that's your thing.
Remember though, wherever you decide to eat, the best udon suki will always be the chef's special. So, don't forget to ask what tonight's recommendation is when you visit your chosen restaurant.
And on that note…
Where to buy Udon Suki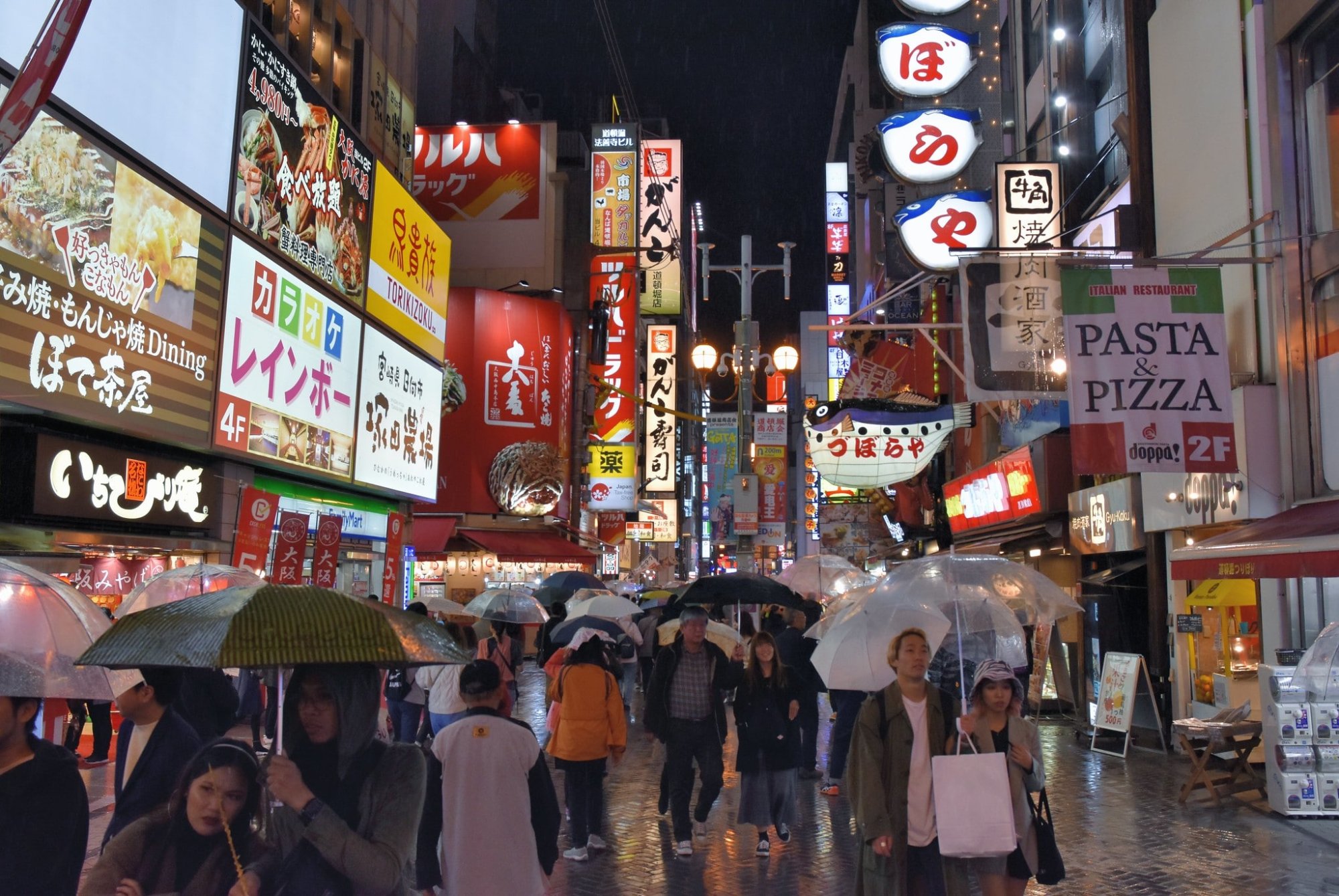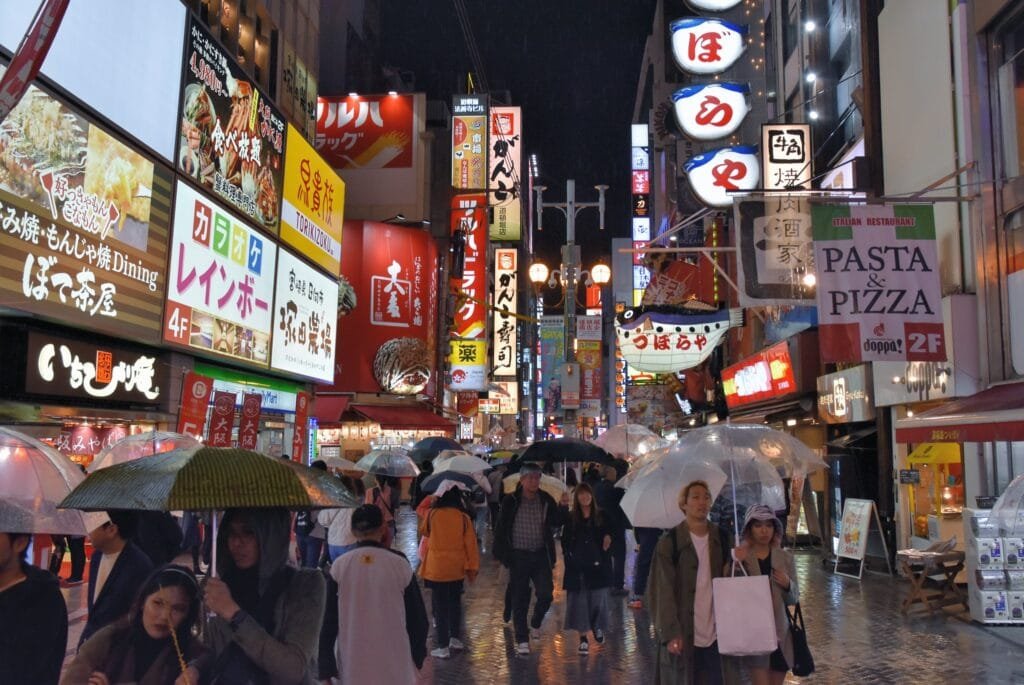 With something as storied and enduring as udon suki, the best place to try it really is at its original source. Mimiu has 4 branches across Osaka City, in addition to its original location in Sakai City, about 15 minutes south of Tennoji by train.
The Osaka locations can be found in Honmachi, Hiranomachi in Chuo Ward, Namba, and finally on the outskirts of the city, near Shin Osaka Station.
Trying udon suki at its place of birth, is the most authentic way to experience this unique little piece of Osaka food culture, however it's certainly not the only option.
You'll also find udon suki on the menu at most noodle places and quite a few izakayas around Osaka too. It is as ubiquitous as it is delicious.
How to make Udon Suki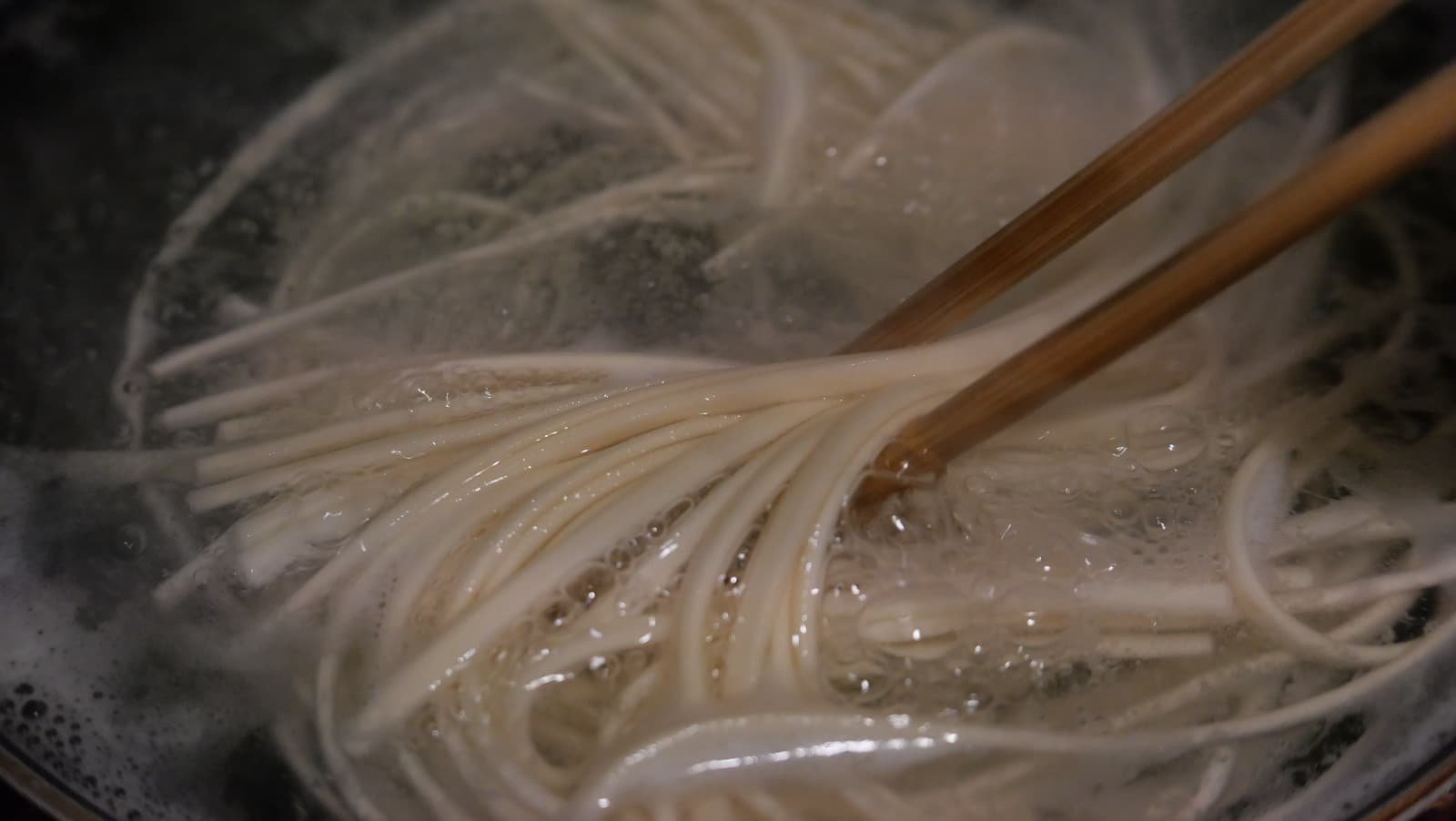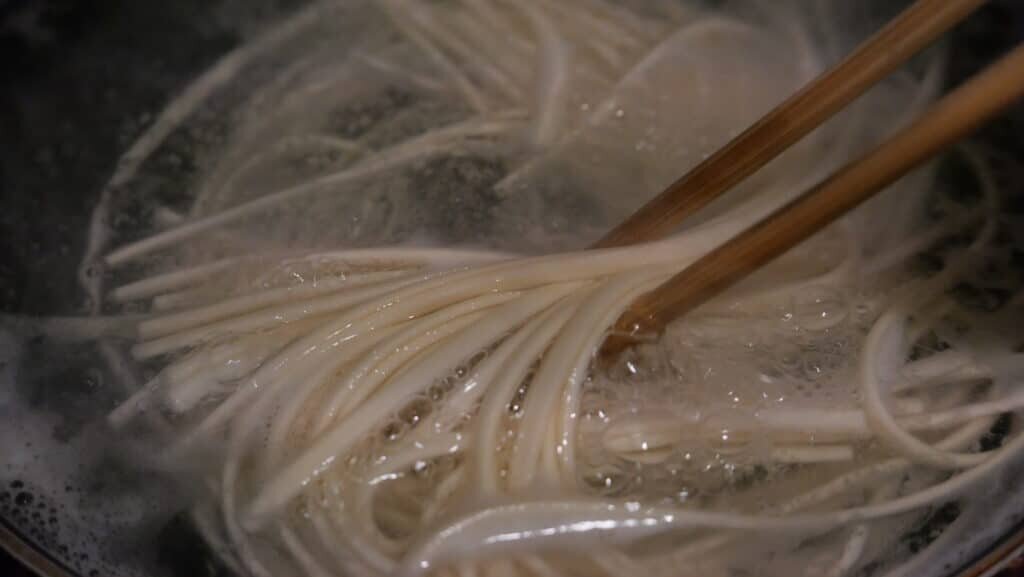 Like so much of Osaka's finest cuisine, the beauty of this dish lies in its simplicity and charm. Not only is it an absolutely delicious dish, but it is one that anyone can make themselves at home. In fact, after finishing this write up, I may well do so!
If you'd care to join me, here's my own set recipe for udon suki. Remember, udon suki is one of those dishes that every chef likes to put their own spin on, so feel free to add and subtract a few ingredients depending on your own tastes and preferences:
Ingredients (to serve 2 people)
300 grams of chopped chicken.
6 medium sized scallops
200 grams of tiger prawns
50 grams of finely chopped onions
100 grams of chopped shitake mushrooms
100 grams of carrots, diced and peeled.
300 grams of udon noodles (you can make these yourself if you wish, but I think it's easier just to pick some up from your local Asian supermarket).
300ml of chicken or fish stock
2 tablespoons of Japanese Dashi (oyster sauce is a good substitute if you can't buy dashi locally)
1 tablespoon of ground ginger.
How to cook Udon Suki:
Begin by boiling your chicken, and fish in a large pot, with the chicken stock. As the meat begins to heat through, add your vegetables, dashi and ginger. Cook slowly ideally using a pressure cooker if you have one.
Once the meat is cooked through, and your vegetables are nice and soft, add your noodles.
Give everything a good stir, add a little more dashi, or salt and pepper according to your own taste.
Once everything is heated through and the noodles are at a nice, soft, yet still pliable texture, serve your hotpot into individual bowls, pour yourself and accompanying drink, and enjoy!