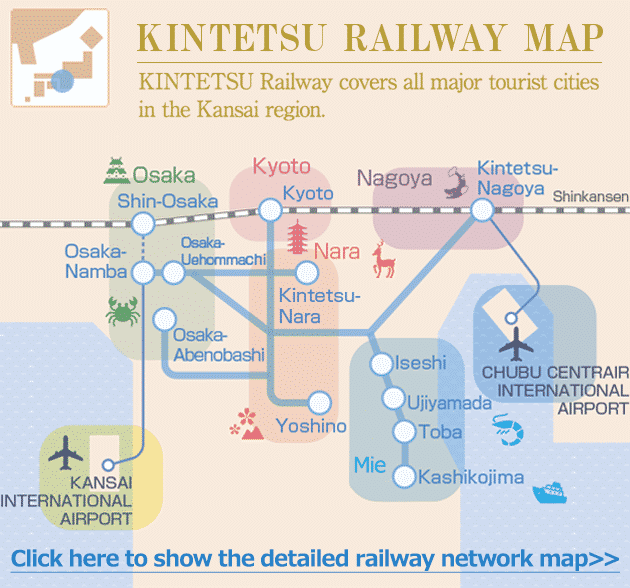 The Kintetsu Railway covers more than most regional train lines. Its total coverage spans several hundred kilometers. From Osaka line reaches as far as Nagoya, to the northeast, Ise and Yoshino to the east, and Kyoto to the west. A total of more than 500 kilometers of railway line form this regional goliath. Additionally, the Kintetsu Railway serves as one of the main lines connecting Osaka, Nara and Kyoto. It is indeed an artery that runs through the very heart of the greater Osaka area.
The lines that comprise the Kintetsu Railway have a long and varied history. Today we will take a closer look at this century-spanning story, as well as some highlights visitors can enjoy along the modern day version of the Kintetsu Railway network.
History of the Kintetsu Railway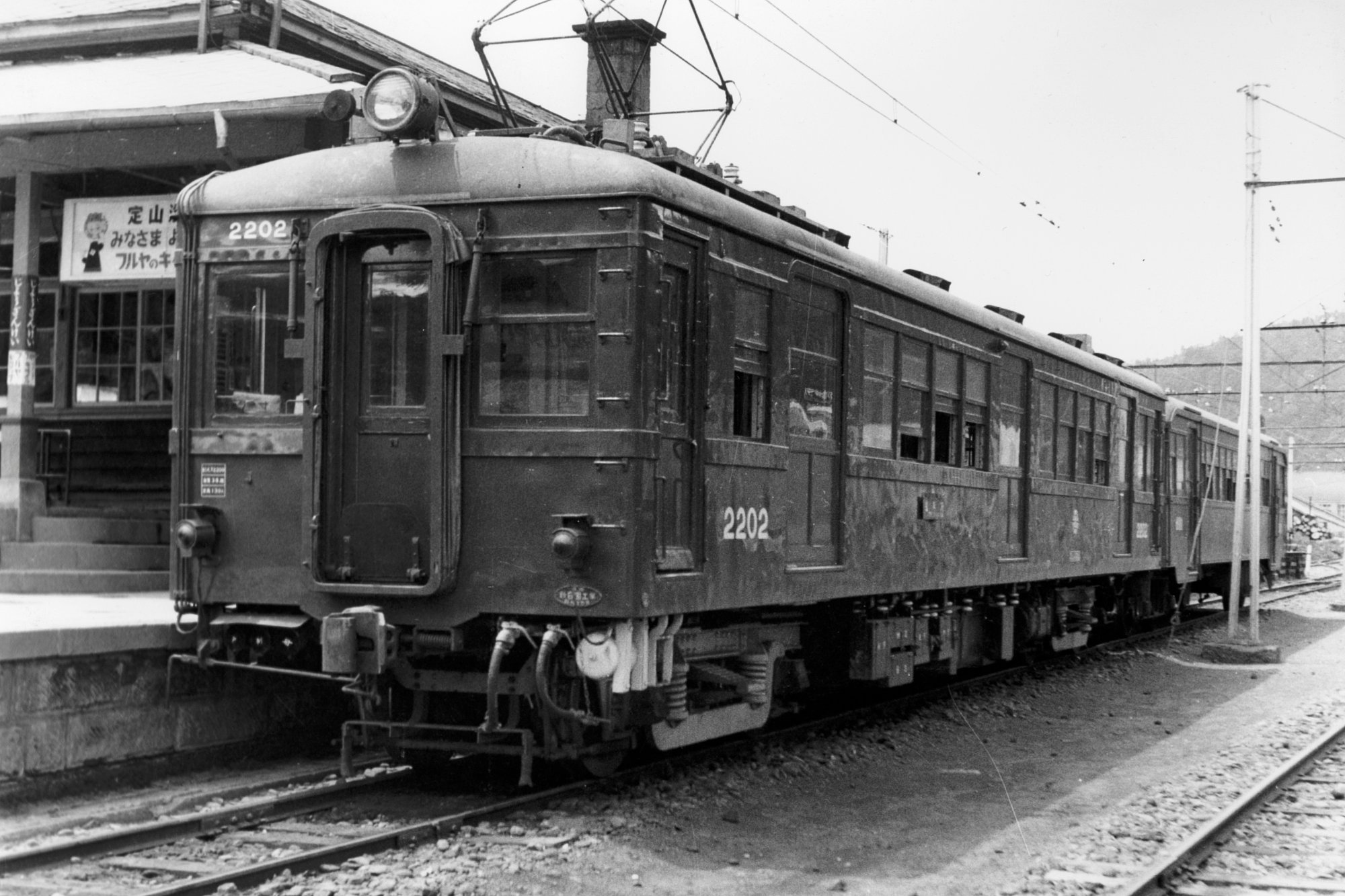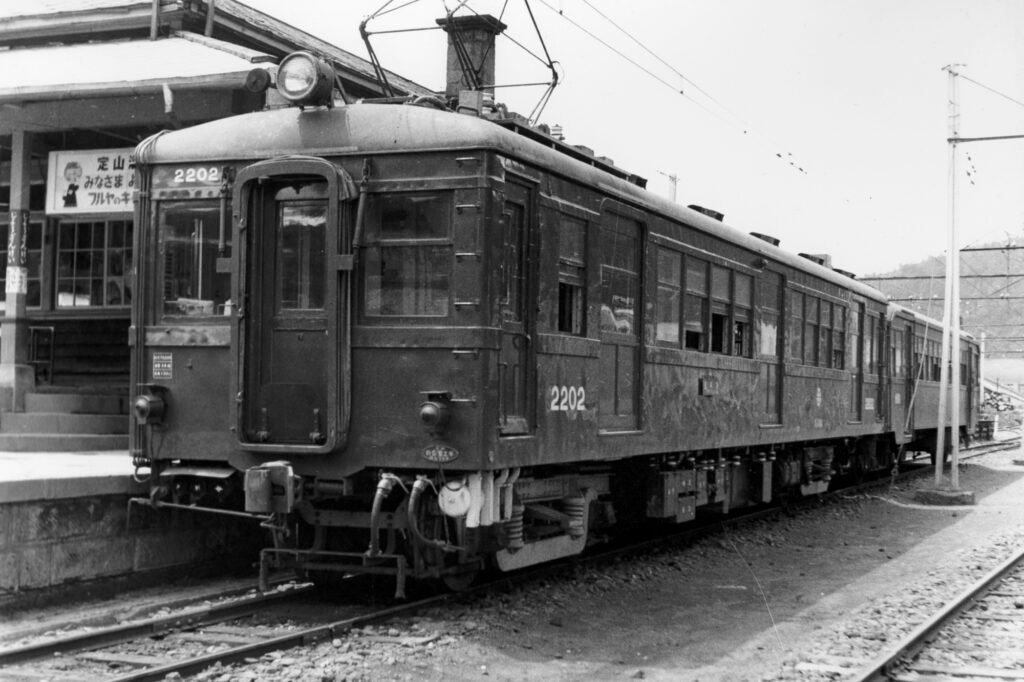 The origins of what would eventually become today's Kintetsu railway begin in 1910. This was the year when The Nara Tramway Company began construction on a line connecting Osaka to Nara via the Ikoma Tunnel. This line, known today as the Kintetsu Nara Line, commenced operations on April 30th 1914. Even back in those days, the number of commuters who travelled from Nara into Osaka every day for work was vast. The line proved a big hit with customers.
So, as one would expect, it wasn't long before further expansions followed. Throughout the 1920s, further extensions to the line were added in Osaka, Kashihara and Shigi. However, the most significant steps were yet to come.
In 1927, in a joint venture with The Keihan Electric Railway Company, the Kyoto Line opened. For the first time, travelers had a convenient, frequent and affordable railway connection between the Kansai region's two biggest commercial hubs.
Services expanded further to include Ise, Mie Prefecture, with the absorption of the Ise Electric Railway Company in 1936.
Wartime Consolidation and Rebuilding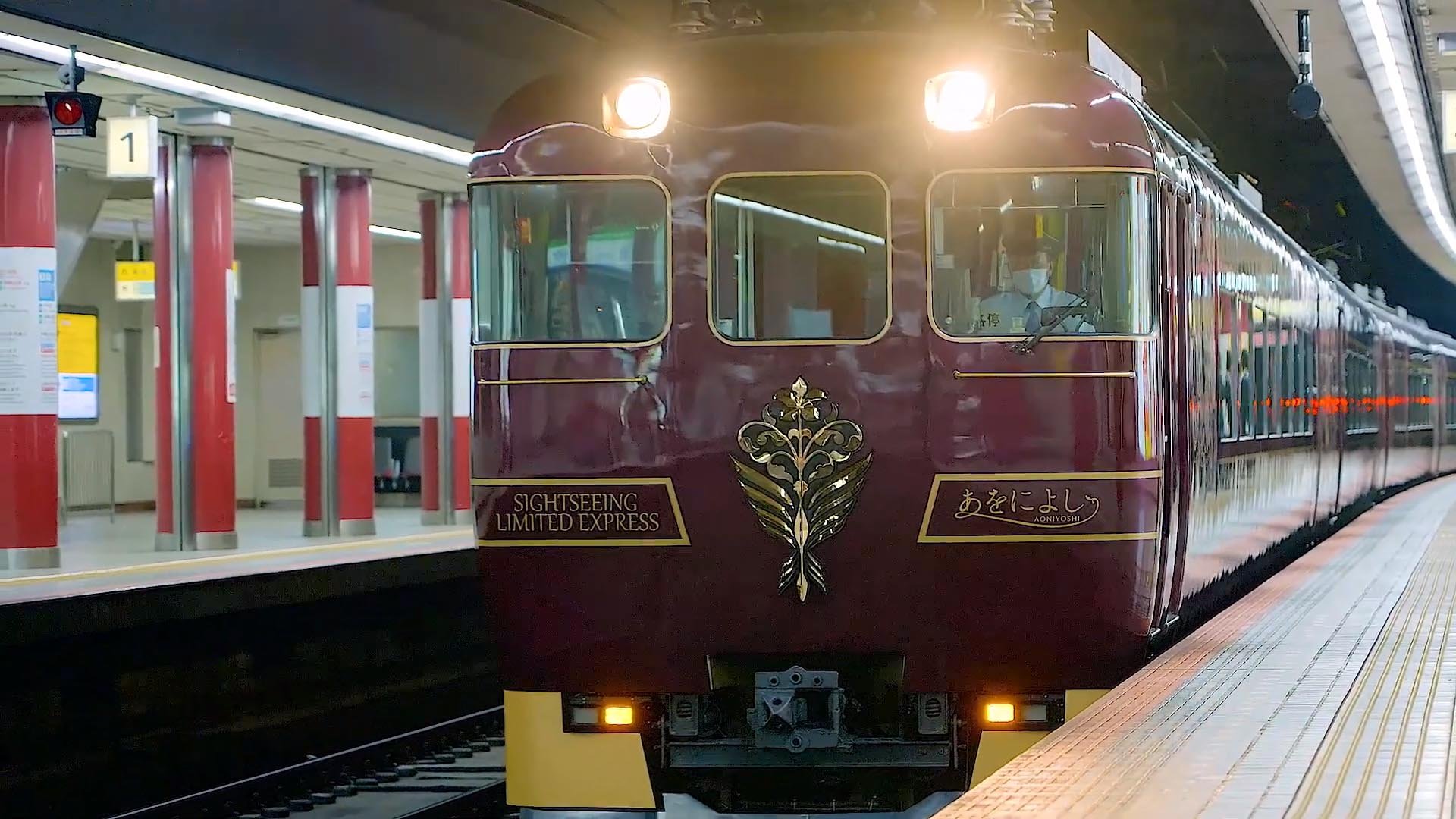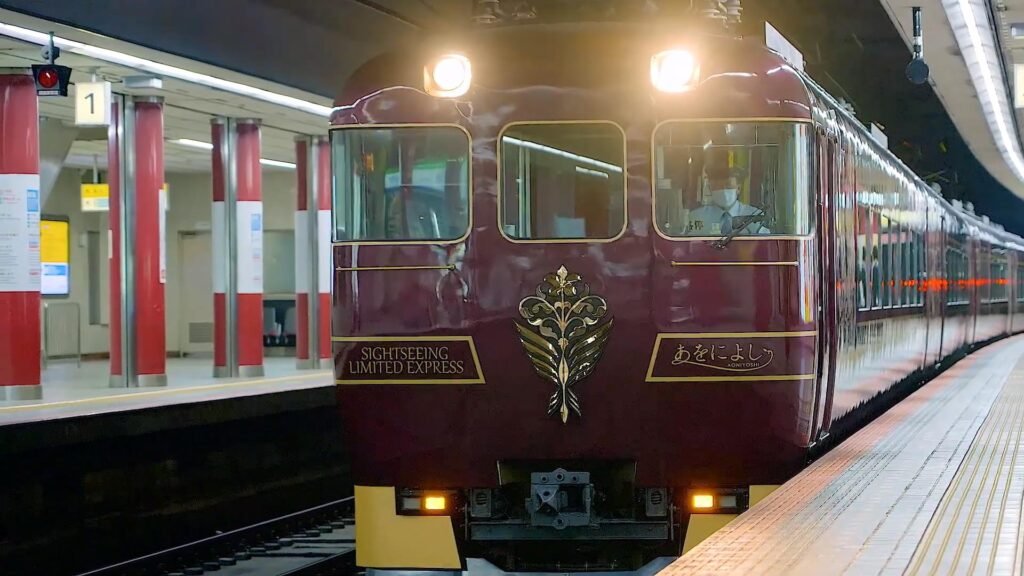 Of course, as we all know, Japan was engulfed in World War II soon afterward, with much of Osaka and Kyoto's infrastructure suffering severe damage in the conflict. For a brief period, the company, now operating under the name Osaka Electric Tramway Company, was nationalized. This was part of a wider campaign across Japan at the time to channel all industrial resources into the ongoing war effort.
During this time, the parent company governing all the railways under the previous Osaka Electric Railway company and its various subsidiaries was renamed the Kinki Nippon Railway Company. In Japanese, this translates to Kinki Nippon Tetsudo, thereby providing an origin for the Kintetsu name.
When the war ended in 1945, Japan underwent a rapid period of renewal, corporate growth and commercial expansion.
Kintetsu was an early beneficiary of this, opening an international office in the United States in 1947, to promote Japan as a tourist destination. Post-war, Kintetsu was one of the first companies in Osaka to do this.
That same year, the company also achieve another first. The opening of the express line between Nagoya and Osaka, which still operates today, was one of many signs that Japan was rising from the ashes of a ruinous war, unified and ready to do business again. A series of local acquisitions and expansions continued from the 1960s through until the 1990s.
The Modern Kintetsu Group Emerges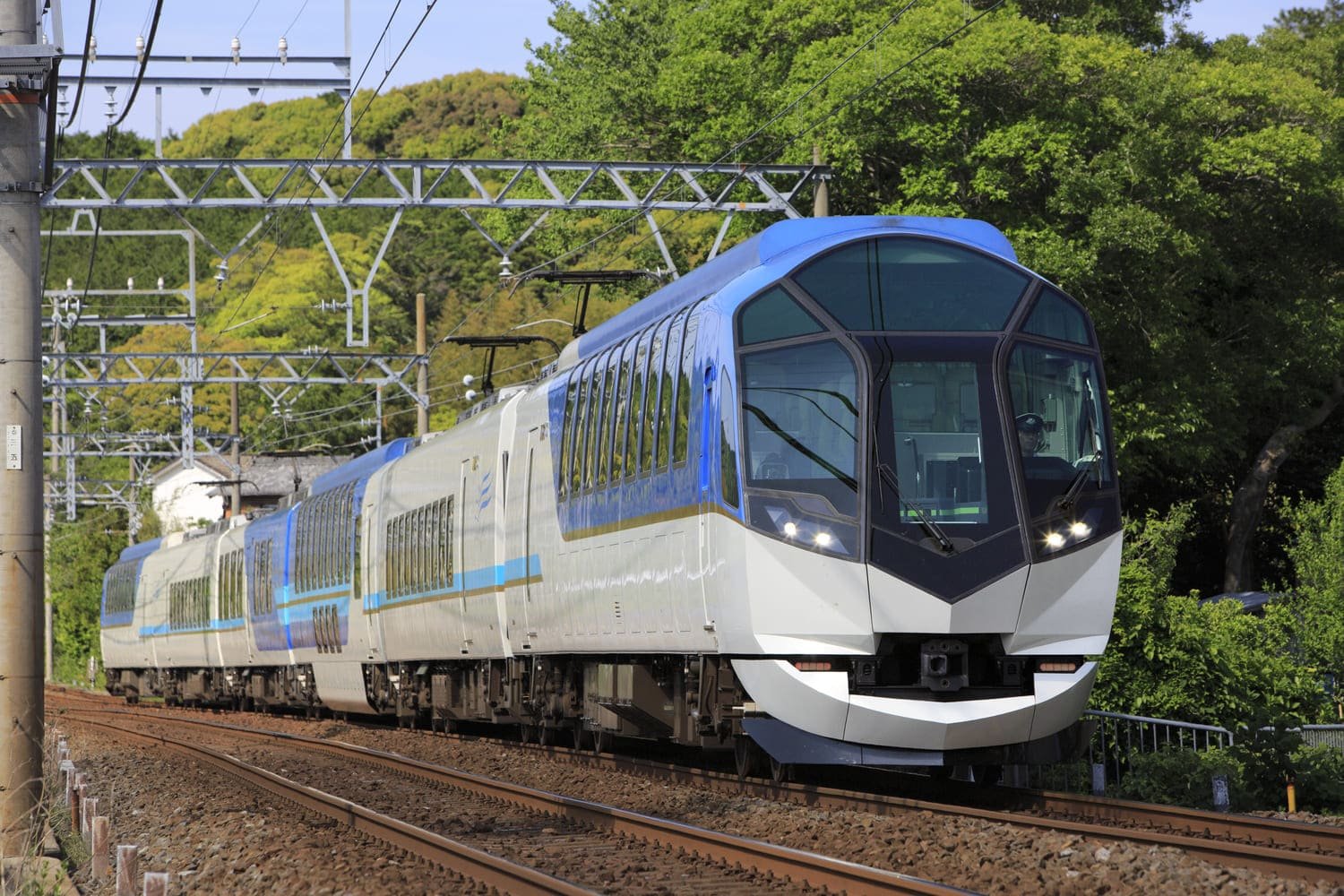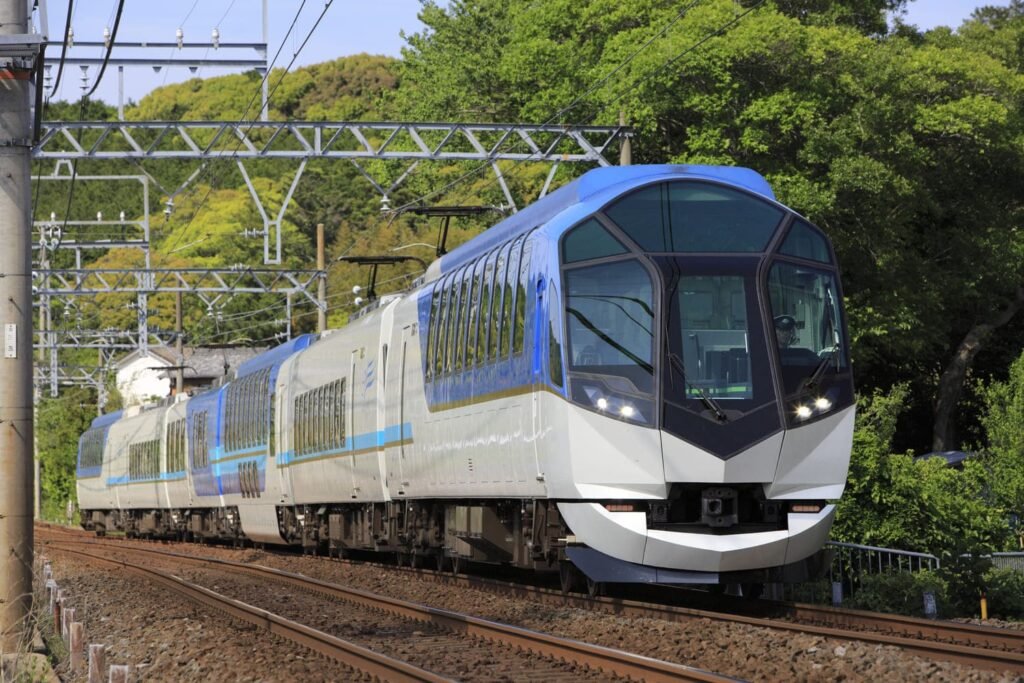 In 2003, Kinki Nippon Tetsudo fully embraced the colloquial name attributed to it decades earlier. The company formally changed its name to The Kintetsu Corporation.
A further corporate restructuring followed in the 2010s. On April 30th 2014, exactly 100 years to the day since their first train hit the tracks, Kintetsu Holdings Group formally came into being. Today Kintetsu Group holds commercial interests in a number of sectors. These range from travel (of which the railway forms an integral part), to real estate, retail stores and a burgeoning hotel business. However, the maintenance and future growth of the Kintetsu Railway remains a core goal for the Kintetsu Group as we move further into the 21st century. A new fleet of state of the art trains and carriages will enter service in 2024.
Current Composition of the Kintetsu Network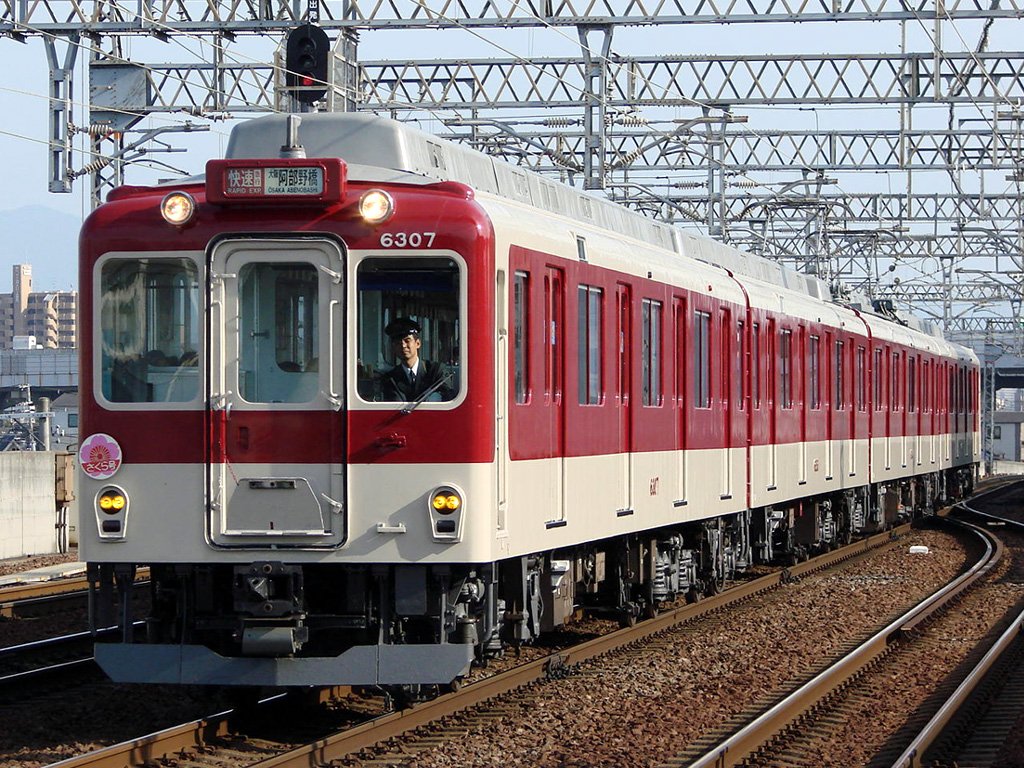 At the moment, the Kintetsu Group owns a number of lines across the Kansai region and beyond. We can group these into 7 main lines and their components.
The Osaka Line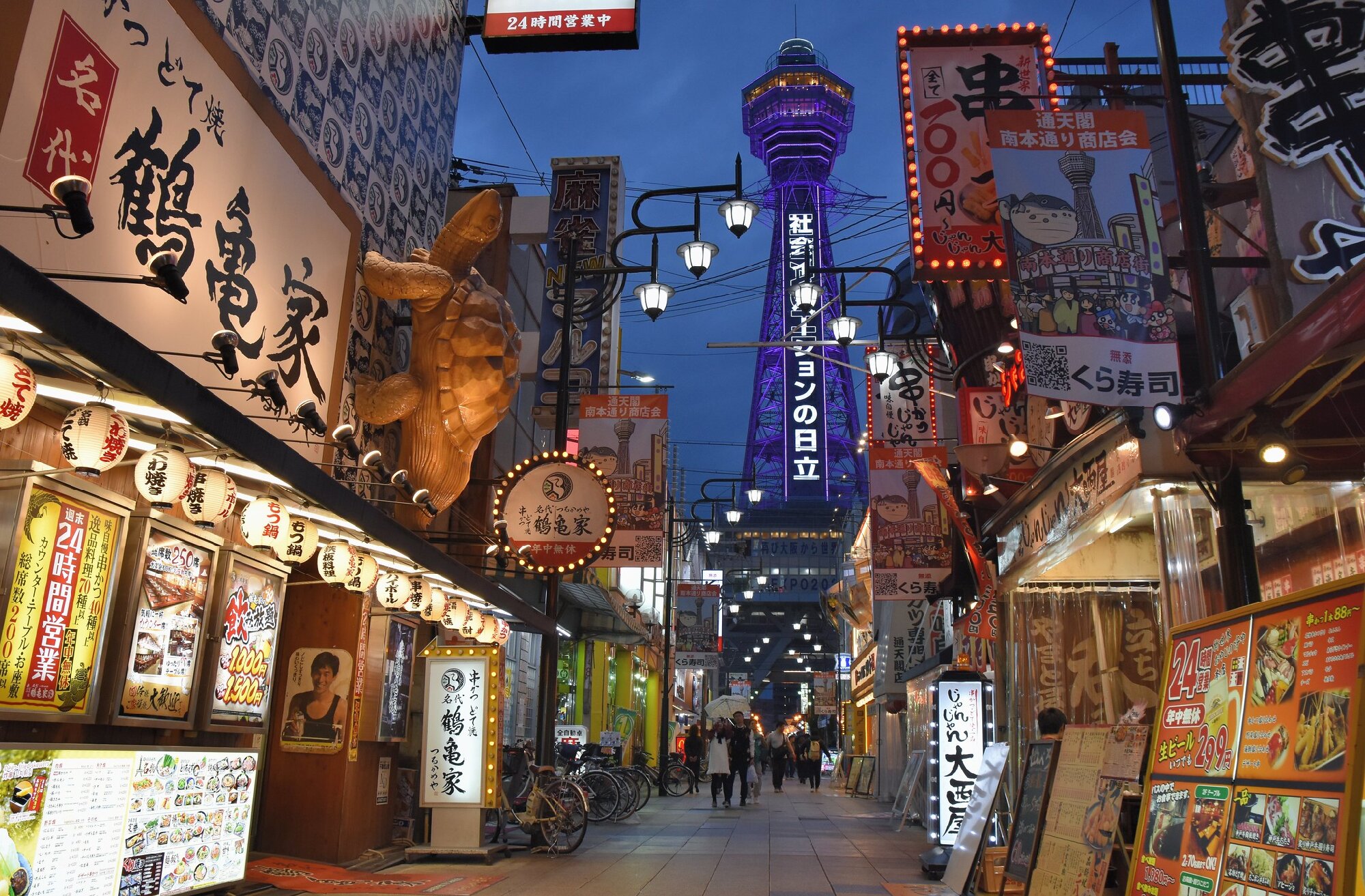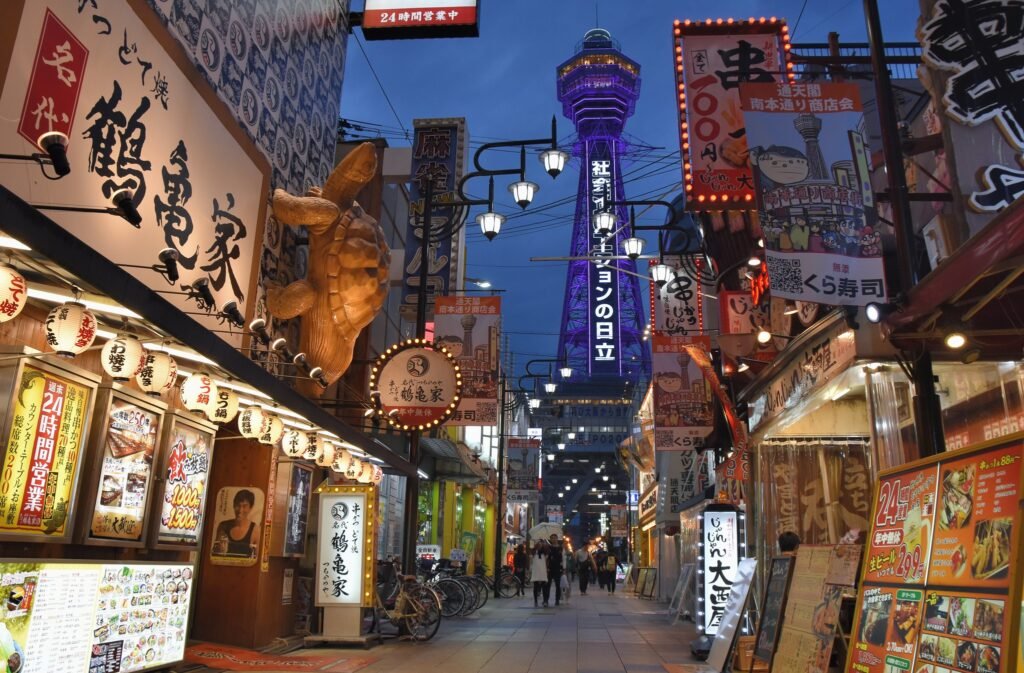 The Osaka Line runs between Osaka-Uehommachi, in Osaka City center, and Ise-Nakagawa, in Ise, Mie Prefecture.
A full breakdown of the stations along the Osaka Line follows below:
No.
Stations
SSE
SE
Ex
RE
LE
D03
Osaka Uehommachi
〇
〇
〇
〇
〇
Tennōji-ku, Osaka
D04
Tsuruhashi
〇
〇
〇
〇
〇
Ikuno-ku, Osaka
D05
Imazato
D06
Fuse
〇
〇
〇
△
Higashi-Osaka
D07
Shuntokumichi
D08
Nagase
D09
Mito
D10
Kyuhojiguchi
Yao
D11
Kintetsu Yao
〇
〇
D12
Kawachi-Yamamoto
〇
〇
D13
Takayasu
〇
〇
D14
Onji
〇
D15
Hozenji
〇
Kashiwara
D16
Katashimo
〇
D17
Ando
〇
D18
Kawachi-Kokubu
〇
〇
〇
D19
Osaka-Kyoikudai-Mae
〇
〇
SSE-Suburban Semi-Express (区間準急) SE-Semi-Express (準急) Ex-Express (急行) RE-Rapid Express (快速急行) LE-Limited Express (特急)
〇- All train stops △- Some train stops
The Nagoya Line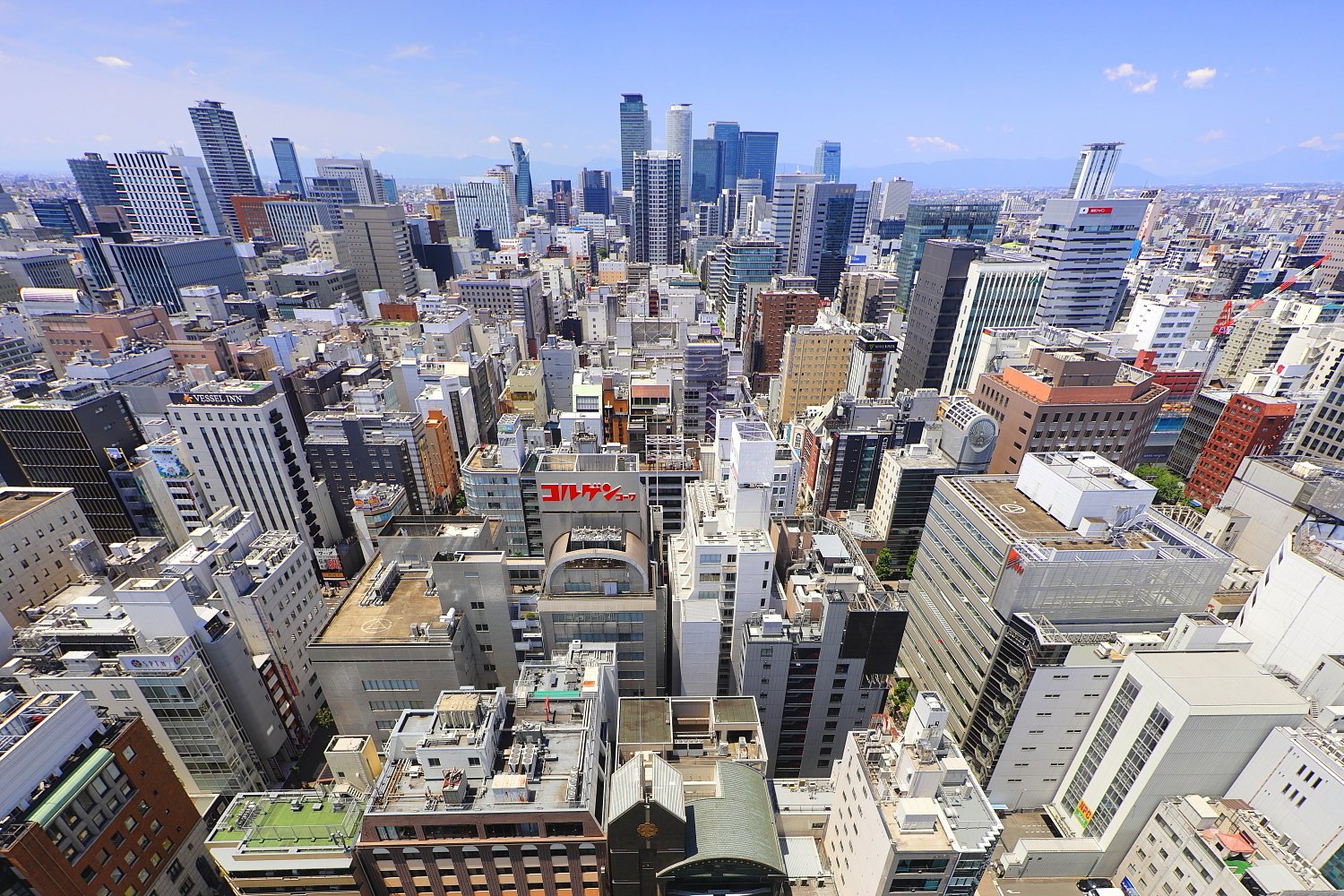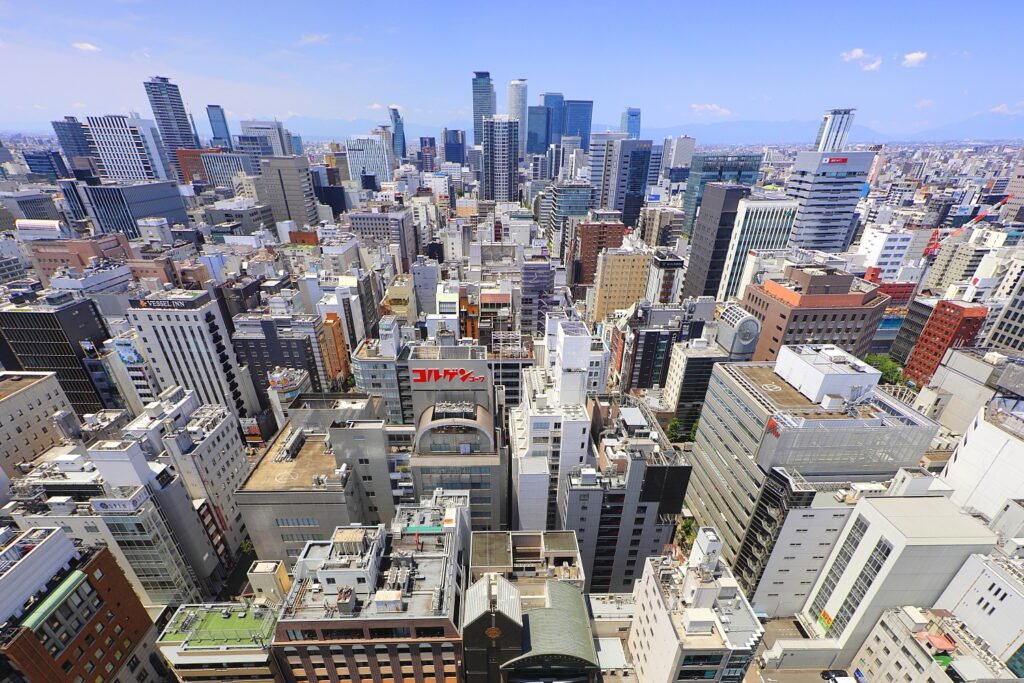 As the name suggests, this line links Nagoya with Ise, Mie Prefecure. However the line diverges at Ise-Nakagawa Station, allowing commuters to connect to Osaka. Travelers alighting at Ise-Wakamatsu Station can also join the Suzuka Line, which runs to Suzuka City, also in Mie Prefecture.
The Nara/Namba and Ikoma Lines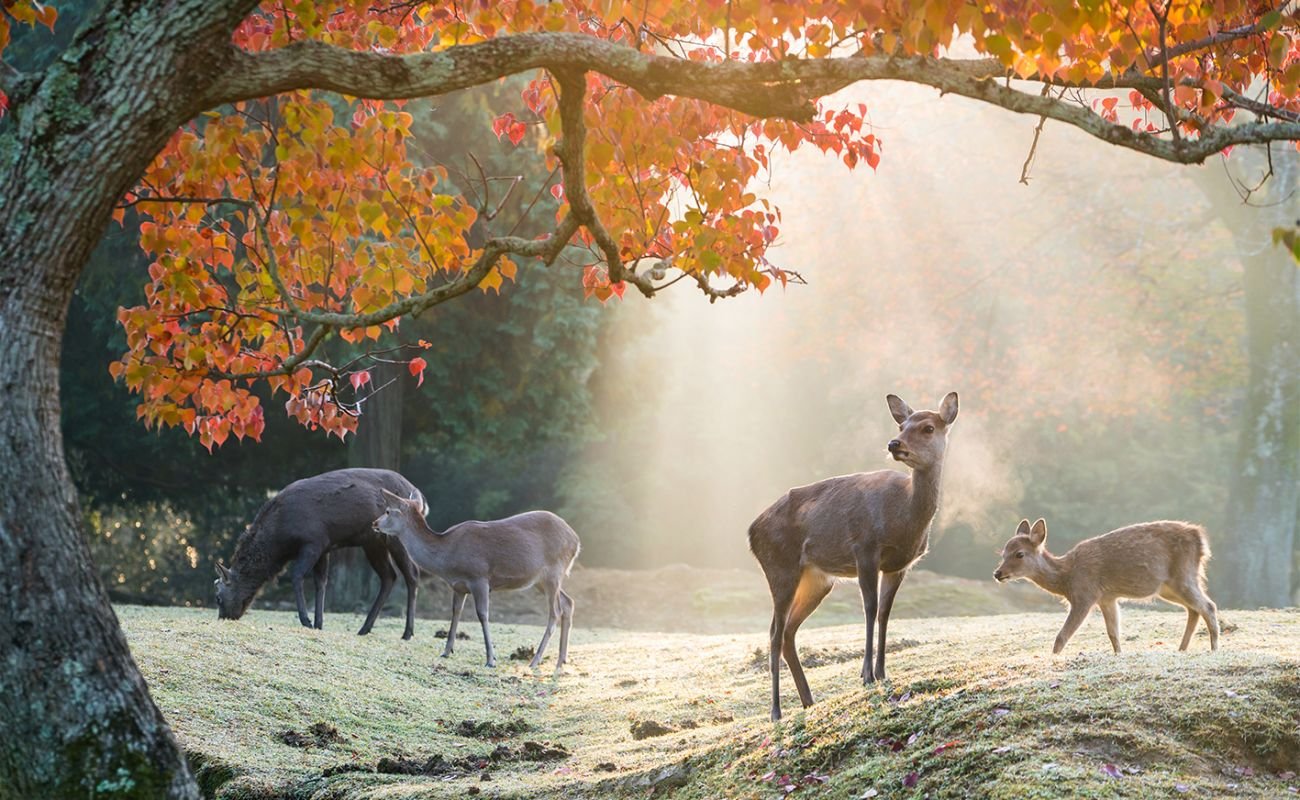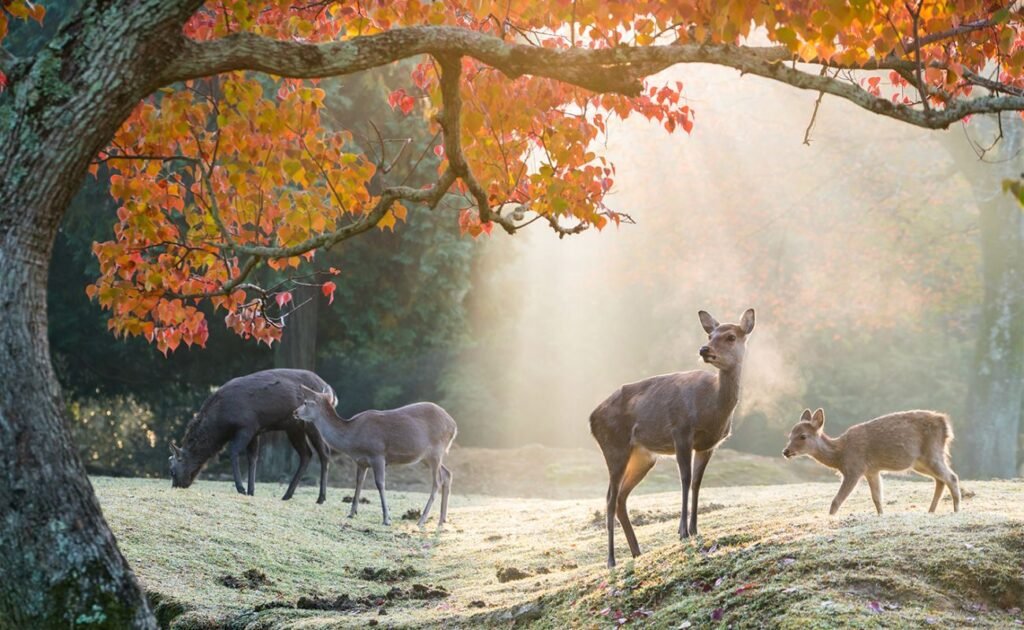 The JR Yamatoji Line may be the best known rail link between Central Osaka and Namba. However, the Kintetsu Nara Line is actually a more direct, and therefore faster link between the two neighboring prefectures. For those looking to head further south, the service also offers connections on from Namba to Kobe and other parts of Hyogo Prefecture.
Going the other way, the line also passes through Higashiosaka City, offering a convenient commuting option for workers and residents of this satellite city to Osaka.
The Nara/Namba Line diverges at Ikoma. From here, the Nara Line continues on towards Nara City, the prefectural capital. The Ikoma Line on the other hand branches off for 12 kilometers before terminating at Oji Station.
Here is the Nara/Namba laid out in full:
No.
Station name
SSE
SE
E
RE
LE
A06
Fuse
●
●
●
|
|
Osaka Prefecture
A07
Kawachi-Eiwa
|
|
|
|
|
A08
Kawachi-Kosaka
●
●
|
|
|
A09
Yaenosato
|
|
|
|
|
A10
Provisional
Uryudo
A10
Wakae-Iwata
|
|
|
|
|
A11
Kawachi-Hanazono
|
|
|
|
|
A12
Higashi-Hanazono
(Hanazono Rugby Stadium)
●
●
▲
▲
|
A13
Hyotan-yama
●
|
|
|
|
A14
Hiraoka
●
|
|
|
|
A15
Nukata
●
|
|
|
|
A16
Ishikiri
●
●
●
|
|
A17
Ikoma
●
●
●
●
●
Nara
Prefecture
A18
Higashi-Ikoma
●
●
|
|
|
A19
Tomio
●
●
|
|
|
A20
Gakuen-mae
●
●
●
●
●
A21
Ayameike
●
●
|
※
|
A26
Yamato-Saidaiji
●
●
●
●
●
Nara
Prefecture
A27
Shin-Omiya
●
●
●
●
|
A28
Kintetsu Nara
●
●
●
●
●
●: Trains stop |: Trains pass ▲: Trains stop when large events take place at Kintetsu Hanazono Rugby Stadium
The Kintetsu Kyoto Line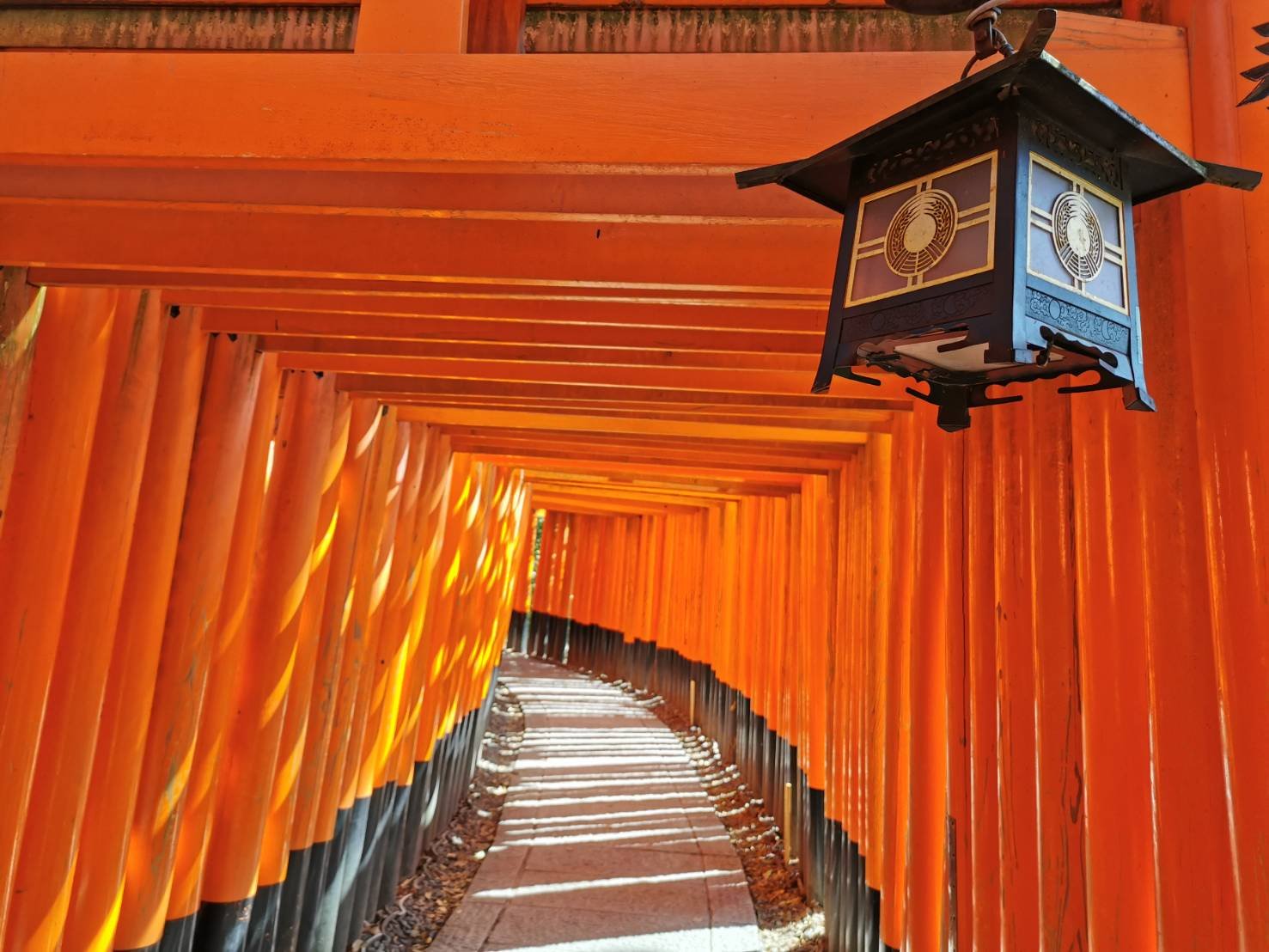 Not to be confused with the JR Kyoto Line, this line links up with the aforementioned Namba/Nara Line. In doing so, it allows commuters to go from Kintetsu Nara Station all the way through to Kyoto City. Along the way, the line takes in many of Kyoto's most famous tourist spots, such as Fushimi-Inari Shrine, and Jujo.
Gaming fans will see Jujo as something of a mandatory pilgrimage site. It is, after all, where Nintendo originally started more than 100 years ago. Today the company's global HQ is a short walk from Kintetsu Jujo Station.
For those looking to venture beyond just the tourist sites, this line also passes through the Kyoto Prefectural cities of Uji, Joyo, Kyotanabe and Seika.
The Keihanna Line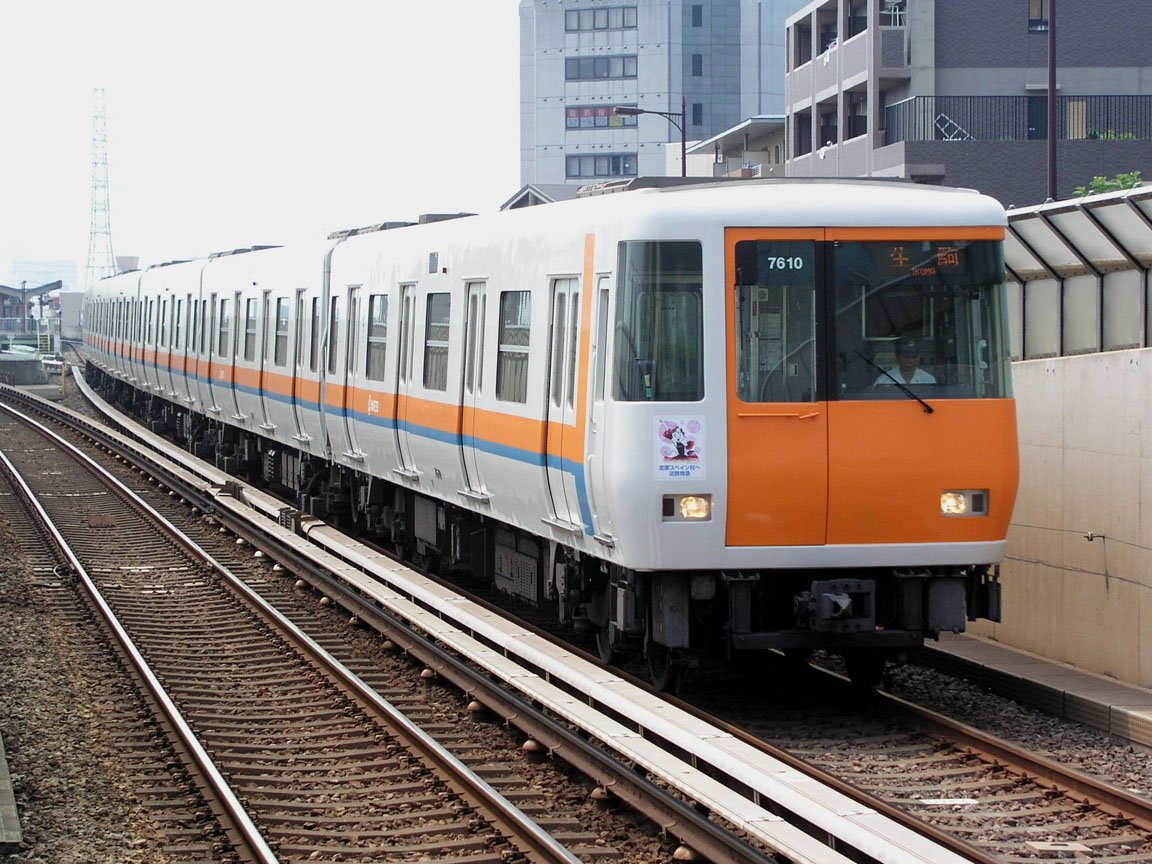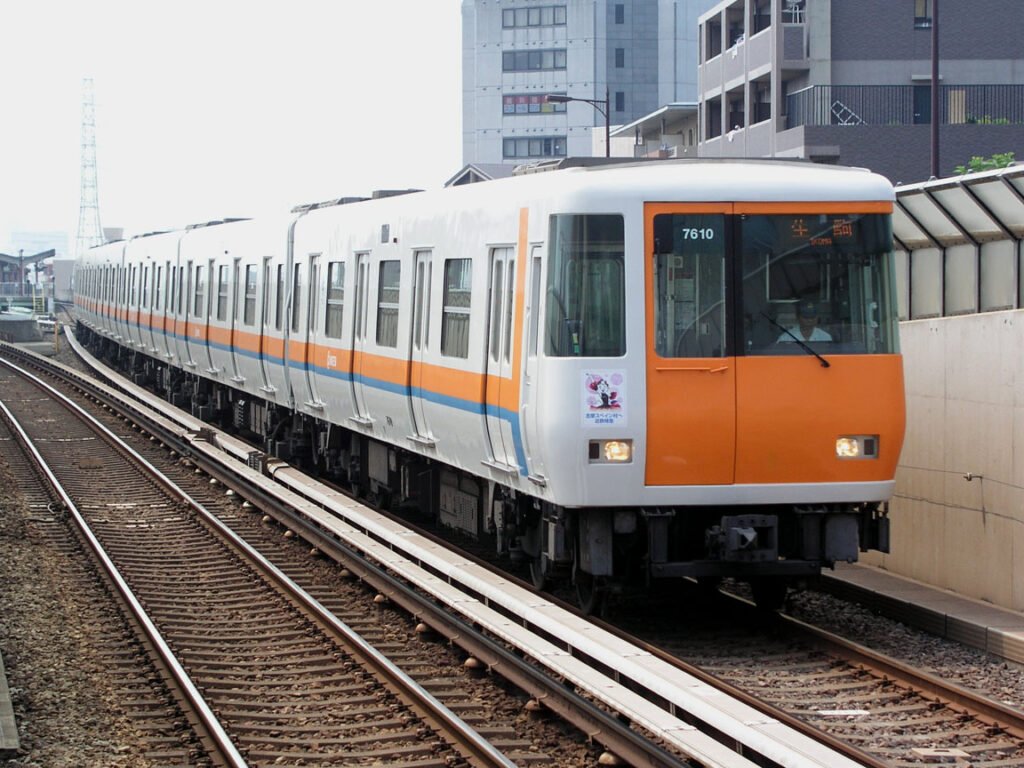 The Keihanna Line is a direct extension of the Osaka Metro Chuo (dark green) line. It runs for 8 stations between Nagata in Higashiosaka City and Gakken Nara-Tomigaoka in Nara City. It also passes through Ikoma City along the way. Travellers should be aware of this when travelling on the Osaka Metro Chuo Line. If you buy an Osaka Metro Pass, it will only cover your fair up until Nagata Station. If you go beyond there, you will need to pay an additional charge. This isn't particularly well signposted in the Chuo Line stations, so be careful when planning your trip.
Here is the Keihanna Line in Full:
No.
Station
Location
C23
Nagata
長田
Higashi-Osaka
C24
Aramoto
荒本
C25
Yoshita
吉田
C26
Shin-Ishikiri
新石切
C27
Ikoma
生駒
Nara Prefecture
N/A
Higashi-Ikoma Signal Station
東生駒信号場
C28
Shiraniwadai
白庭台
C29
Gakken Kita-Ikoma
学研北生駒
N/A
Tomigaoka Signal Station
登美ヶ丘信号場
C30
Gakken Nara-Tomigaoka
学研奈良登美ヶ丘
The Minami Osaka Line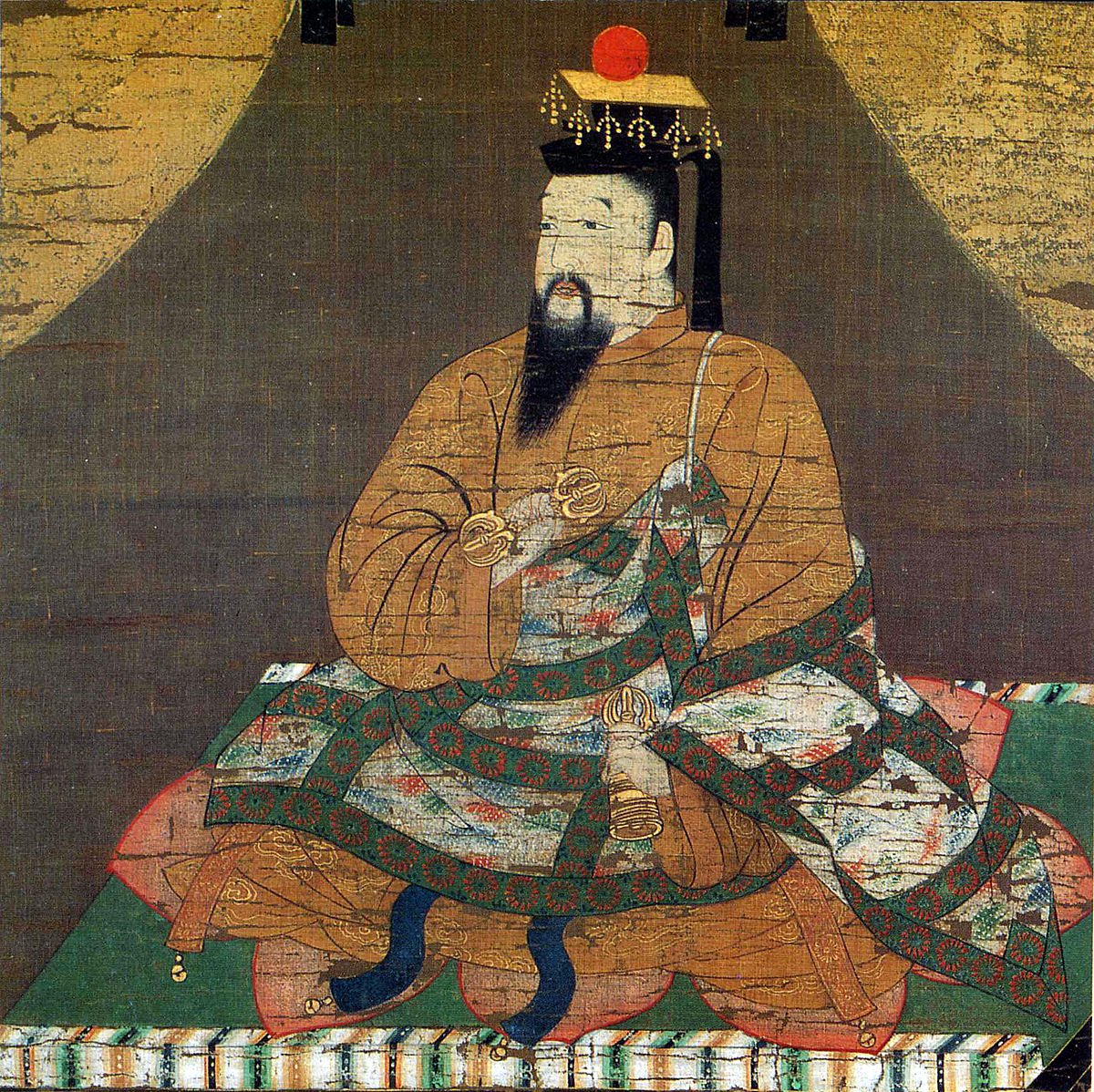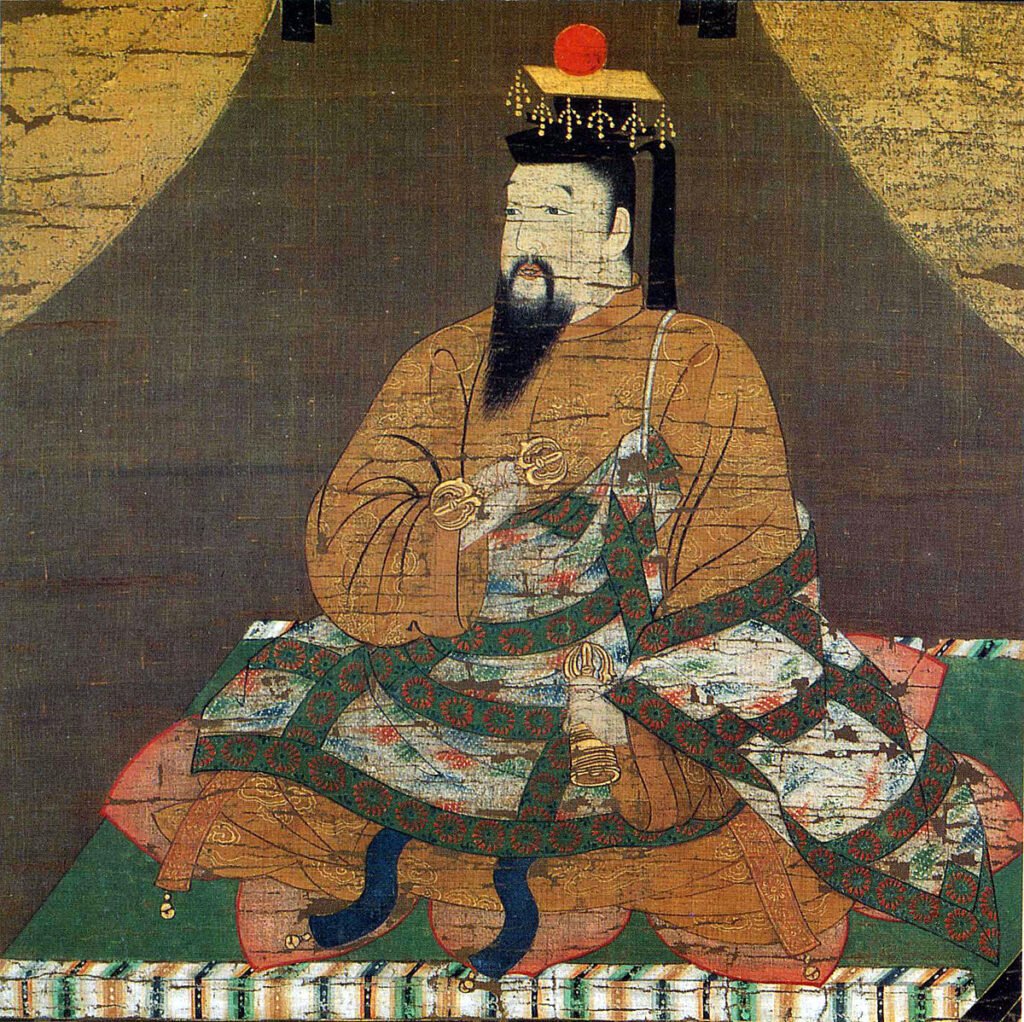 The Minami Osaka Line runs between Osaka Abenobashi, in Abeno Ward, and Kashihara Jingu-Mae in Nara Prefecture. The primary function of this line is to allow tourists and other interested parties to easily visit Yoshino. Yoshino is a popular site for history buffs, as it served as a refuge for the Emperor Godaigo.
Godaigo ruled Japan back in the late 13th and early 14th centuries. He was the last emperor of Japan to wield genuine power for several centuries. Shortly before his death, the Ashikaga Shogunate came to power and would go on to rule the country for the next 250 years. In time, they too were usurped by the more famous Tokugawa Shogunate.
The Imperial Household Agency, the official arbiter when it comes to matters of historical record around the imperial family, proclaimed Yoshino as the location of Godaigo's final resting place. However this has never been independently verified.
Here is the Minami Osaka Line in a station by station list:
No.
Stations
SmE
SbE
Ex
LE
Location
F01
Osaka Abenobashi
〇
〇
〇
〇
Osaka Prefecture
F02
Koboreguchi
F03
Kita-Tanabe
F04
Imagawa
F05
Harinakano
F06
Yata
F07
Kawachi-Amami
(Hannan University)
F08
Nunose
F09
Takaminosato
F10
Kawachi-Matsubara
〇
F11
Eganosho
F12
Takawashi
F13
Fujiidera
〇
F14
Hajinosato
〇
F15
Domyoji
〇
F16
Furuichi
〇
〇
〇
△
F17
Komagatani
〇
F18
Kaminotaishi
〇
F19
Nijozan
〇
Nara Prefecture
F20
Nijo-jinjaguchi
〇
F21
Taimadera
〇
F22
Iwaki
〇
F23
Shakudo
〇
〇
〇
〇
F24
Takadashi
〇
〇
〇
〇
F25
Ukiana
〇
〇
F26
Bojo
〇
〇
F27
Kashiharajingu-nishiguchi
〇
〇
F42
Kashiharajingu-mae
〇
〇
〇
〇
SME-Semi-Express (区間準急) SbE-Suburban Express (区間急行) Ex-Express (急行) LE– Limited Express (特急)
〇: All trains stop △: Some limited express trains stop at Furuichi
Nishi-Shigi Cable Line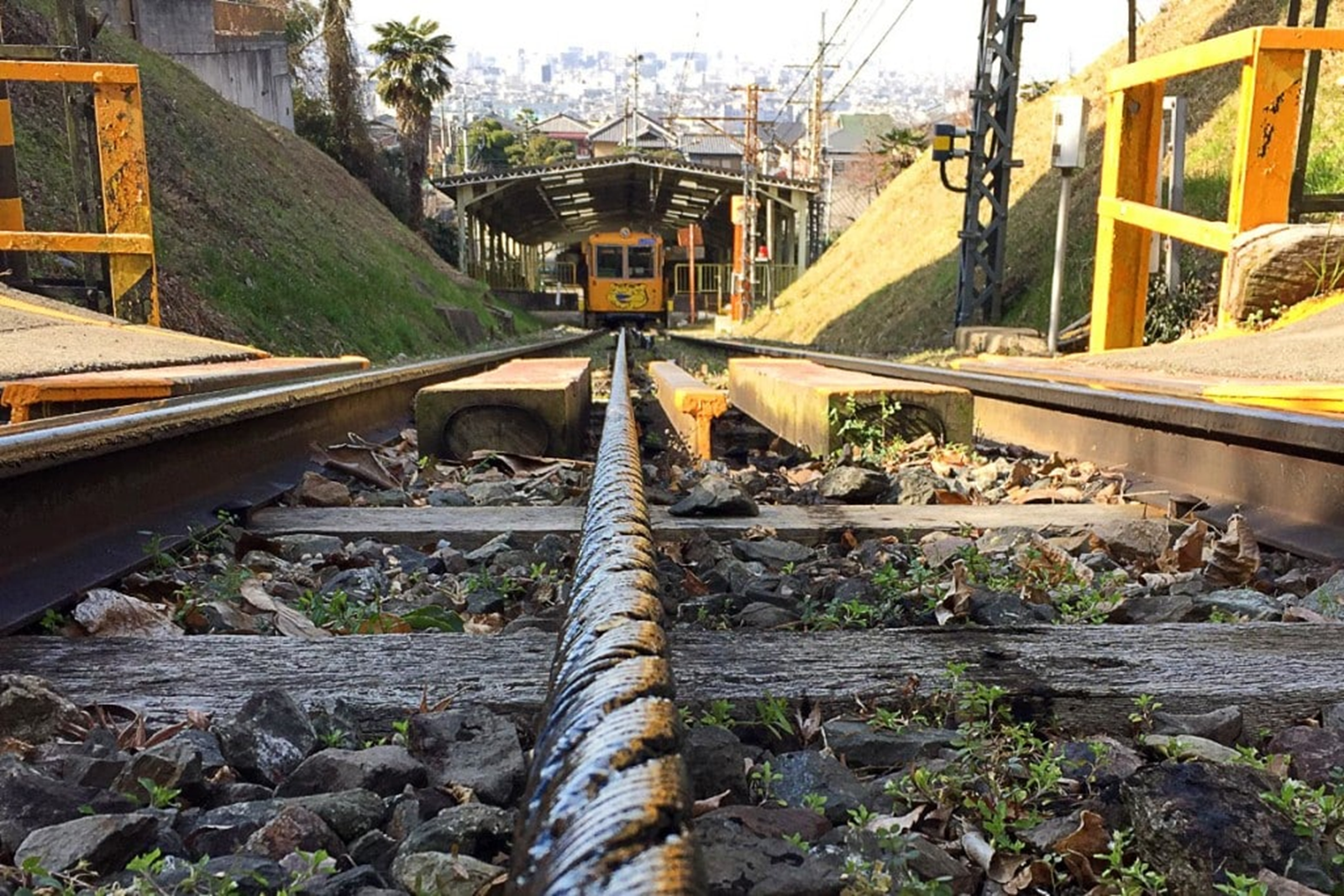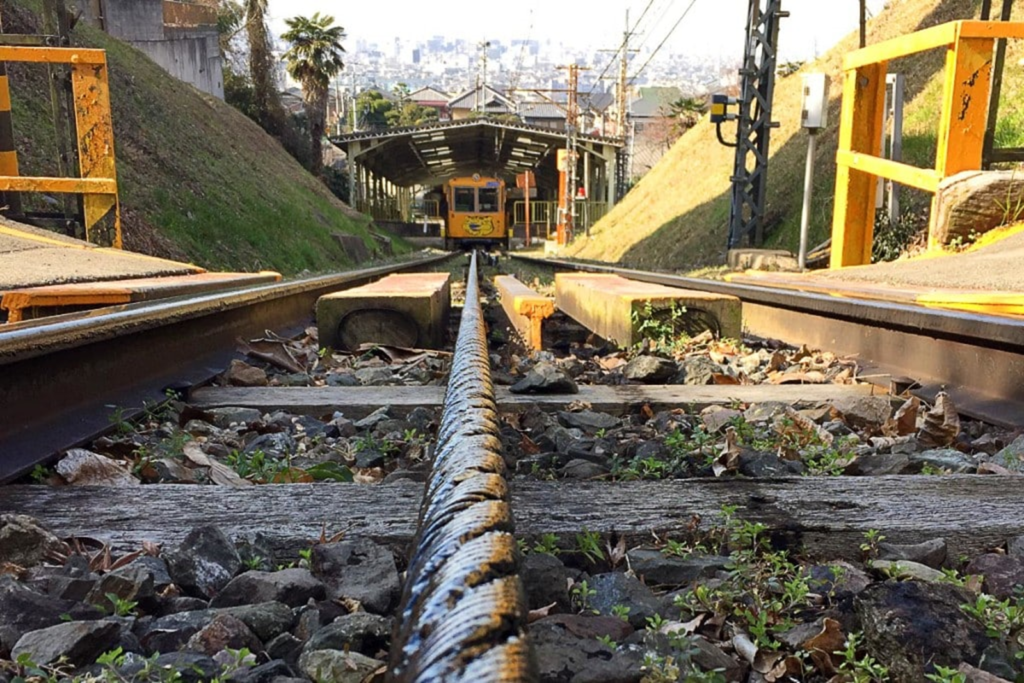 The Nishi-Shigi Cable Line is a cableway that starts at Shigasanguchi Station in Yao, Osaka Prefecture. It terminates at Takayasuyama Station in Nara Prefecture. There are no other stops in-between.
The easiest way to access Shigasanguchi from Osaka City is to travel from Kintetsu Tsuruhashi Station (D04) to Kintetsu Kawachi-Yamamoto Station (D12) via the Osaka Line.
Making the best Use of the Kintetsu Railway Network
As you can see, the widespread and interconnecting nature of the Kintetsu Network can sometimes make navigating it all a bit hard to comprehend.
Kintetsu One Day and Two Day Passes
As we mentioned before, the Kintetsu Rail Network offers extensive coverage of Osaka, Nara, Kyoto and Mie Preectures. To make the most of this during your limited vacation time, Kintetsu offers a series of passes travelers can buy for exclusive use on the Kintetsu Railway.
These come in 1 day and 2 day pass options. However, you are restricted to the areas of the network within Osaka, Nara and Kyoto Prefectures. The 1 day pass costs 1,500 yen for adults and 750 yen for children. The 2 day version of the same pass costs 2,500 yen for adults and again children go for half price at 1,250 yen.
The pass also provides some added benefits beyond just unlimited rail travel.
It also offers discounts at more than 40 locations throughout Osaka, Nara and Kyoto. These include a 5% discount in Kintetsu department stores across all 3 prefectures, whenever you spend 2,000 yen or more, and a 7% discount on tax free goods at "Bic Camera" electronics retailers.
In addition, you can also enjoy discounted entry to a number of local tourist hotspots. These include the Abeno Harukas 300 Observatory, Osaka's tallest building, and the Kamigata Ukiyo-e Art Museum.
Heading out to Nara, you can also enjoy reduced entry fees to a number of notable shrines and temples in the area. Kyoto also offers a free soft drink to anyone who orders 1,500 yen or more in food from the Edogawa Kintetsu Kyoto Station Store. For a full list of the benefits offered by the 1 and 2 day Kintetsu Unlimited Pass, please check this link.
The Kintetsu 5 Day Pass
For those planning a longer stay, perhaps covering a wider area, there are two 5 day pass options.
The basic 5 day pass offers all the benefits of the one or two day pass. However, it also allows travel to Mie Prefecture and Nagoya on the Kintetsu Network. In addition to the 40 or so discount offers included with the 1 or 2 day pass, the 5 day pass also offers an additional 30 benefits. These cover venues in the expanded sphere of permitted travel, i.e. Mie and Nagoya.
These include discounted entry to Mie's Toba Aquarium, Parque Espana (A Spanish themed resort park) and The Toba Bay Dolphin Island Tour. There is also the added bonus of a 30% discount on car rental from participating Kintetsu Car Rental offices in Mie.
Moving on to Nagoya, You can enjoy a 7% discount at the city's 2 Bic Camera Stores. Additionally, pass holders pay a reduced fee for the Tsu Airport Express to Chubu Airport.
As an added incentive for visiting tourists, the Kintetsu 5 day pass is slightly cheaper if purchased from outside Japan. Ordering from abroad, the 5 day pass costs 3,700 yen for adults and 1,850 for children. If you buy the pass within Japan, you will pay a 200 yen premium per person on each of these prices. For full details, consult this link.
The Kintetsu 5 Day Pass Plus
The Kintetsu 5 Day Pass Plus offers all of the same benefits as the previously discussed 5 Day Pass. As an added bonus however, holders of the 5 Day Pass Plus can also enjoy free travel on Nara Kotsu and Mie Kotsu Bus Services. Especially in more rural locations, this greatly increases your accessibility options, particularly for those unable or unwilling to rent a car.
As with the basic 5 day pass, it's worthwhile for tourists to buy the pass before they arrive in Japan.
If buying from outside Japan, the 5 Day Pass Plus costs 4,900 yen for adults and 2,950 yen for children. Again you can add 200 yen to each of these prices if you choose to order within Japan. Click here for a full breakdown of the price and benefits of the 5 Day Pass Plus.
Some Final Tips
The Kintetsu Network is undeniably one of the most convenient and cost-effective ways to explore the Kansai region. However, it's very important that you research thoroughly where you want to go and how you plan to get there before deciding which pass to buy. Consider carefully the limitations of the areas covered by each pass. Please also remember that while you are in Osaka, a Kintetsu Pass will not cover travel on either the Osaka Metro Subway Lines or the JR Lines.
That being said, if you do your homework ahead of time, the Kintetsu Railway might just be the best way to see all that Kansai has to offer!