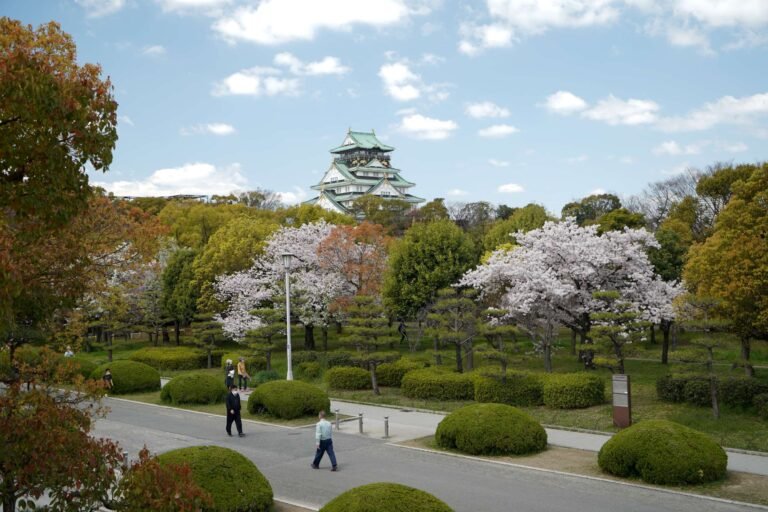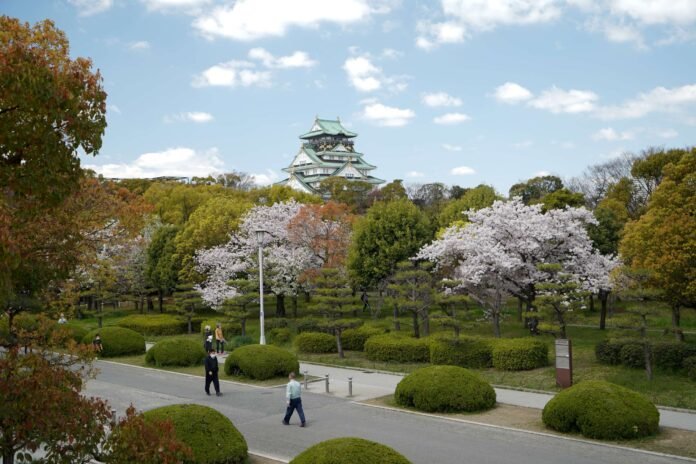 You've heard about Osaka, one of Japan's major cities – maybe you've heard it being compared with the capital, Tokyo. But what makes Osaka special? What is Osaka known for?
In this article, I'll give you a little introduction to Osaka so you can get an idea of what makes the city tick, from the local language and popular dishes to the best places to go for shopping, learning and having a good time. Read on to discover more about Osaka's history, culture, food, sights and activities, and get ready to plan your next trip!
Navigating Osaka
First, I'll spend a little time on basic information about Osaka's geography. Osaka is in the Kansai region in western Japan, together with some other famous cities like Kyoto, Kobe and Nara. As Japan has extensive public transport, going between the major cities of Kansai is usually quick and easy by train or bus.
"Osaka" can refer to either Osaka City or Osaka Prefecture. The prefecture is one of the smallest in Japan, and it used to be the very smallest until Kansai International Airport was built on an artificial island in the 1990s. Osaka Prefecture is divided into many cities and districts of various sizes. In the middle is Osaka, the prefecture's biggest city. These are some of the municipalities north of Osaka City:
To the west is Osaka Bay, and in the northwest, Osaka City borders Hyogo Prefecture. Meanwhile, the municipalities in the eastern part of Osaka Prefecture include:
The second-largest city in Osaka Prefecture is Sakai, which is directly south of Osaka City. These are some of the other municipalities in the south:
At the same time, being a large urban area, Osaka City has its own subdivisions. The city is made up of 24 wards, which deal with many administrative matters – important to know if you live in Osaka. Let me break them down into a few areas:
CENTRAL
NORTH
WEST
EAST
SOUTH
Getting around Osaka is easy, as there is a large railway network with lines run by various companies including JR (the national railway operator), Hankyu, Hanshin, Nankai and the Osaka Metro. Several of these railway companies also provide bus services, which may be useful in quieter or more remote areas.
Osaka's History
Like many other places in Kansai, Osaka's history goes back over a thousand years. In other articles, I've gone into much more detail about the social, cultural, political, diplomatic, economic and intellectual history of Osaka, but this time I'll offer a brief overview.
A major relic from Osaka's ancient past is burial mounds called kofun, which were made for members of the ruling class. The most famous in the Osaka area is the Daisenryo Kofun in Sakai City, said to be the tomb of the semi-legendary 4th-century Emperor Nintoku. It is the biggest kofun in Japan, and one of the largest tombs in the entire world.
Other ancient rulers associated with Osaka include Prince Shotoku, who popularised Buddhism in Japan. He was responsible for Shitennoji, the country's first officially commissioned Buddhist temple. Later, Emperor Kotoku used Naniwa – the town that previously existed where Osaka is now – as the national capital in the 7th century.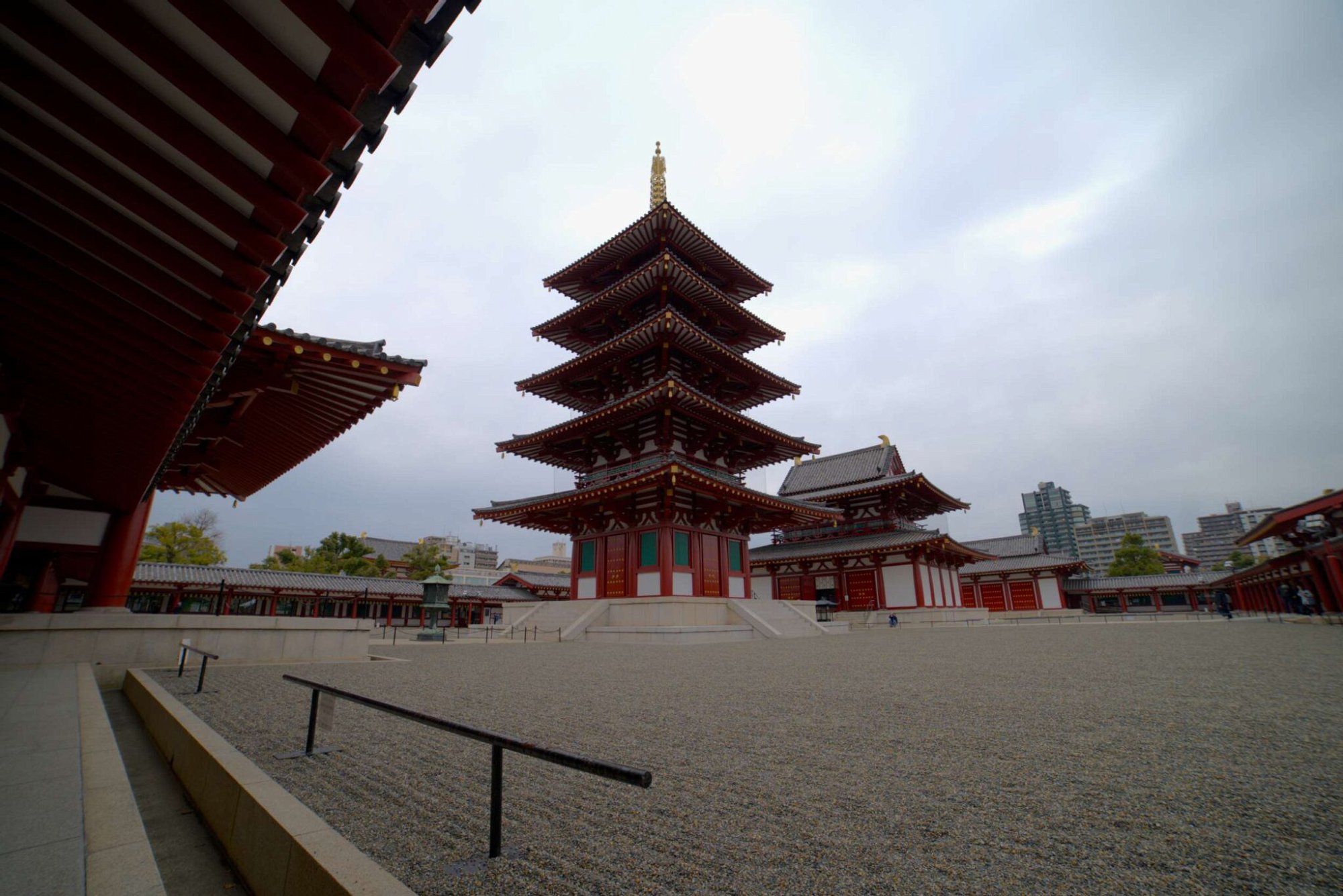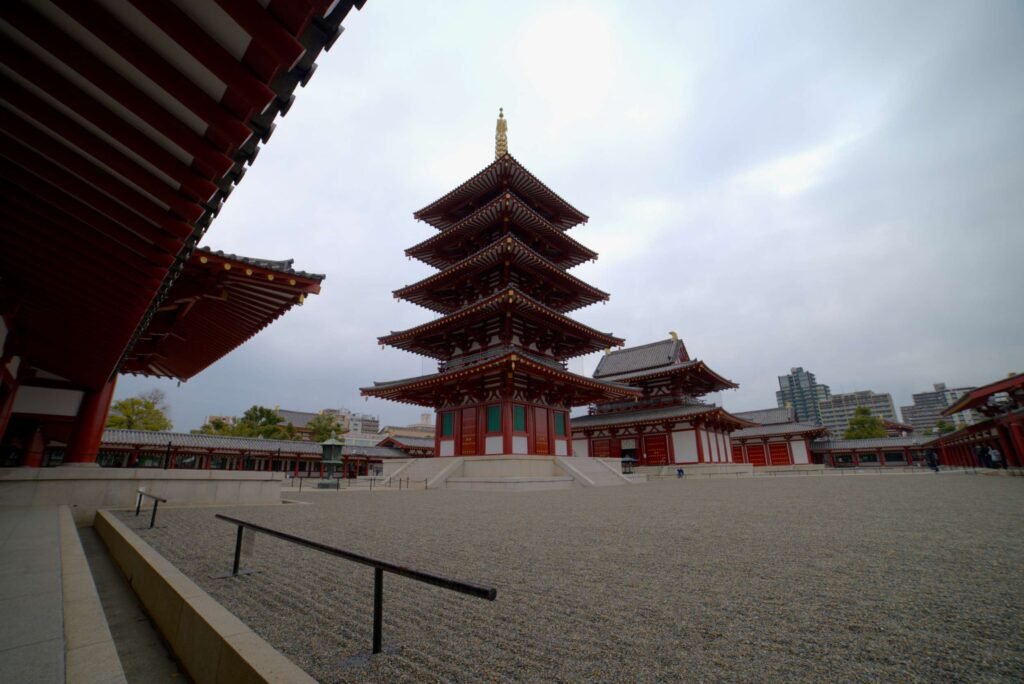 One of Osaka's most famous places is Osaka Castle. It was built in the late 16th century, as the headquarters of Toyotomi Hideyoshi, one of the samurai lords who reunified the country after a long period of civil war. Like many Japanese castles, the original keep was later destroyed, but the reconstructed castle and surrounding park is a hugely popular tourist attraction today.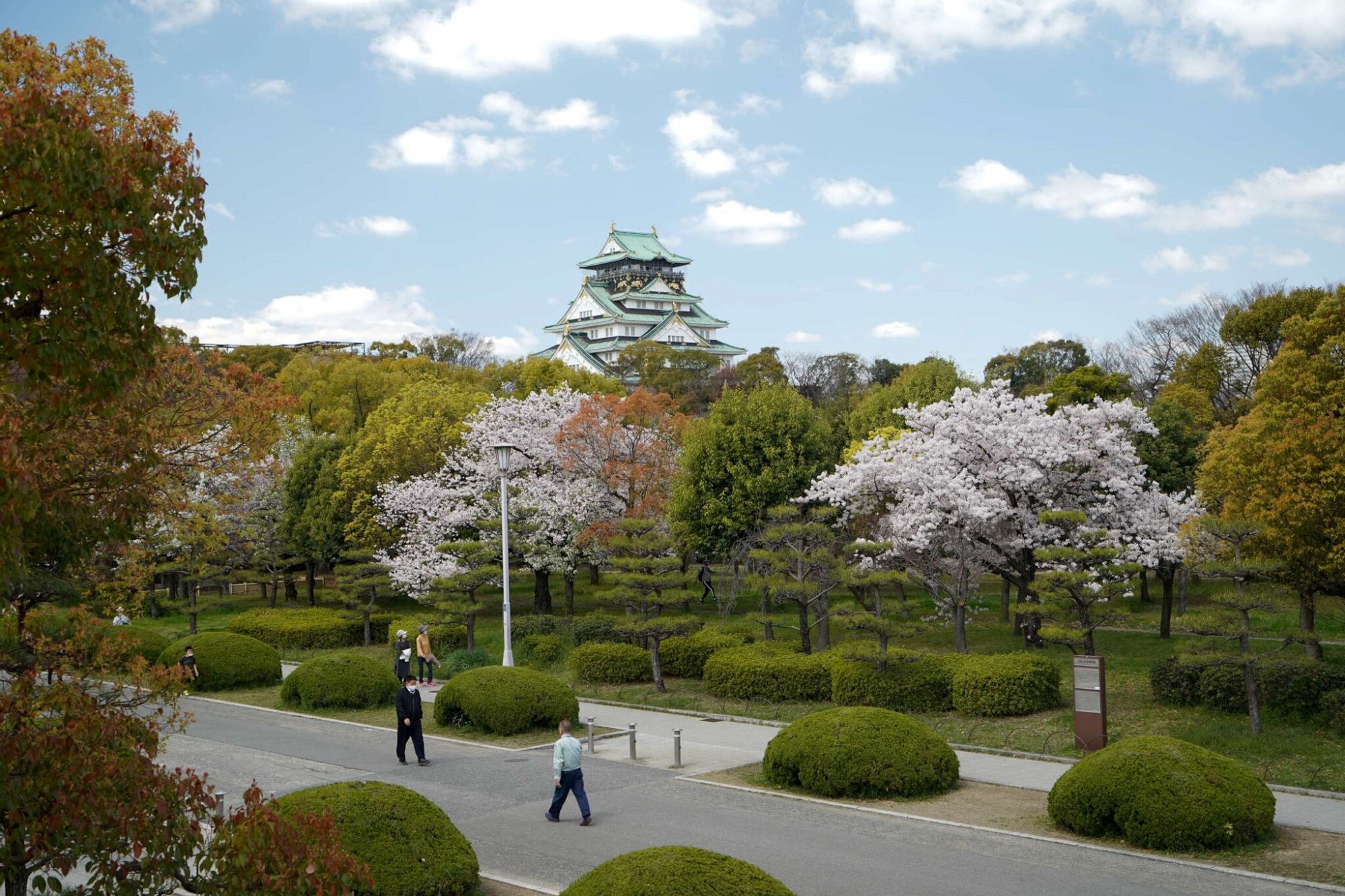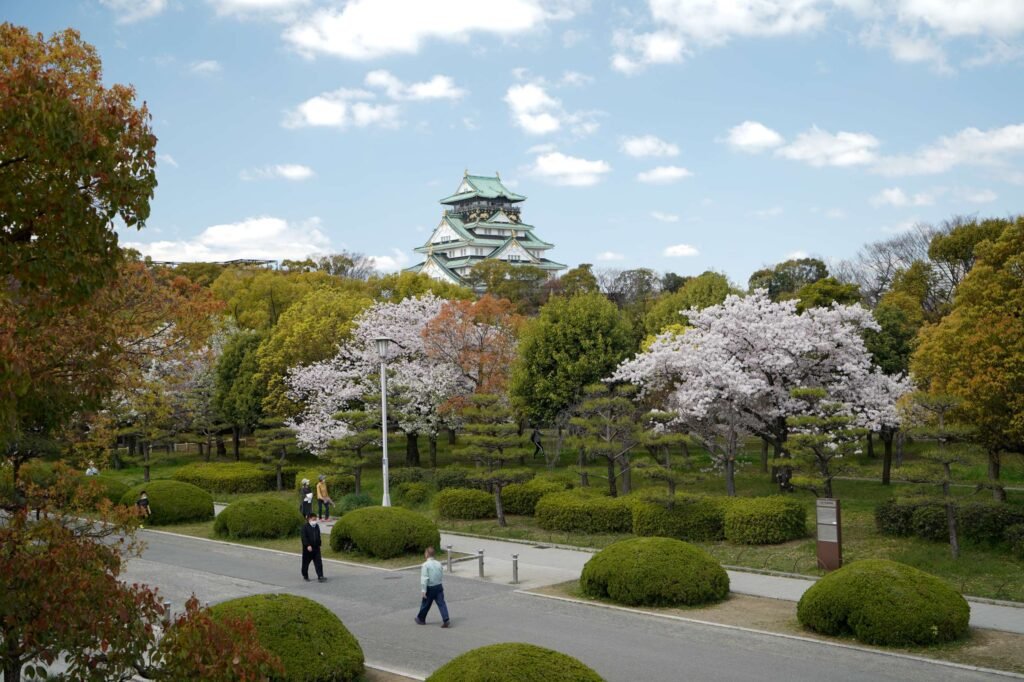 After Toyotomi Hideyoshi's time, Osaka became known as Japan's merchant capital. This reputation carried over into more recent history, when it became an important industrial city. The Shinsekai (meaning "new world") district was built in the early 20th century, originally to show off Osaka's modern image, but today it is popular instead for its retro aesthetic. Osaka was also home to famous entrepreneurs in the 20th century, such as Kobayashi Ichizo, who founded a railway company, a musical theatre, a huge department store chain and the film studio Toho, which is known for classics like the Godzilla series.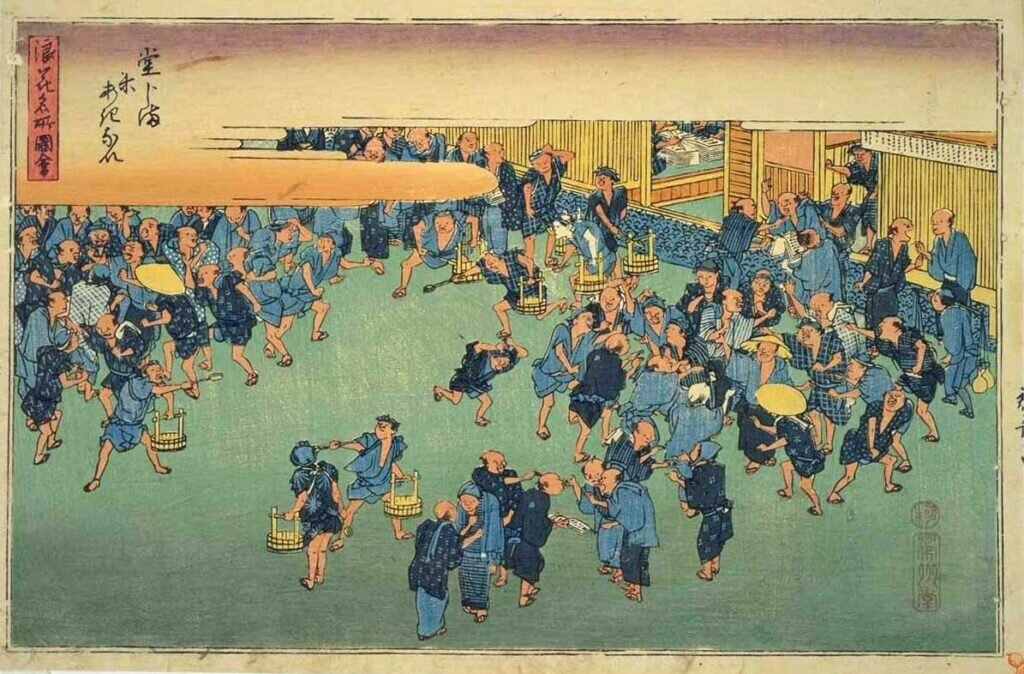 Osaka continued to look forward later in the 20th century, represented by the 1970 World Expo held in Suita City. As Japan's first international exposition, it was an enormous event, with experimental architecture and pavilions exhibiting the latest in space exploration technology. Its legacy lives on in the Expo '70 Commemorative Park, which you can still visit, and the upcoming Expo 2025, an event planned to make the most of robotics and other new technology based around the theme of "Designing Future Society for Our Lives".
Osaka's Culture
People often emphasise the cultural differences between Osaka and Tokyo, such as the difference in language. Tokyo is usually associated with Standard Japanese, while Osaka is home to one of the most famous local dialects of Japanese, known as Osaka-ben. The features of Osaka-ben include verb conjugations that differ from the standard dialect, and distinctive local expressions like meccha for "very" and ooki ni for "thank you". Standard Japanese is taught in schools across the country, so of course it is used in Osaka too, but hearing the local dialect is a fun part of the Osaka experience.
Osaka-ben is often heard on television, because of Osaka's strong association with comedy. The city is famous for producing manzai double acts and other comedians, especially through the Osaka-based entertainment company Yoshimoto Kogyo. The connection is so strong that even comedians from other places, or comedic characters in various media, may use Osaka-ben expressions in their speech.
An important part of culture throughout Japan is local festivals. Major festivals in Osaka include Tenjin Matsuri, which has been held around the shrine of Osaka Tenmangu for hundreds of years. This summer festival begins with traditional Shinto rituals, continues with parades and food stalls, and ends with a fireworks display.
There are many more festivals held in and around Osaka, such as Toka Ebisu, which takes place every January, and Sakai Festival, a big event in October celebrating Sakai City's traditional industries and history as a centre for international trade. Meanwhile, Kishiwada Danjiri Festival is a colourful tradition held in September and October, where teams haul huge wooden floats while performers dance and play music on top.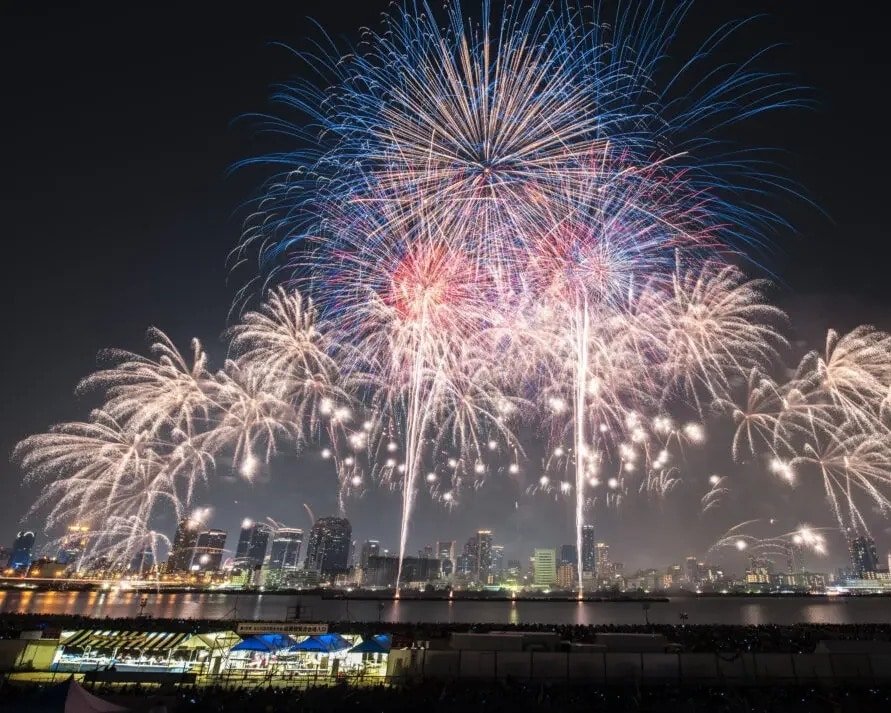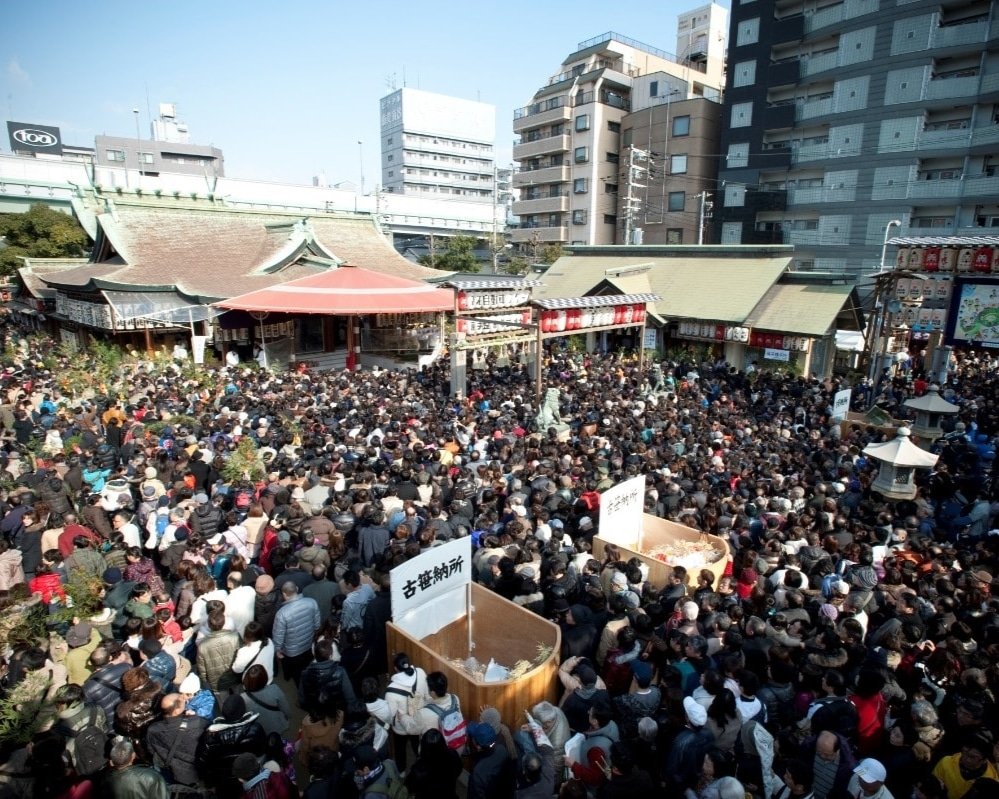 Other ways to experience culture in Osaka include various museums, such as the Museum of History, found near Osaka Castle, and the Museum of Ethnology in the Expo Park. The art museum at Abeno Harukas, Japan's tallest skyscraper, also hosts a variety of exhibitions, ranging from celebrated international artists to modern pop culture. If you're looking for something livelier than museums, you can also see the famous local baseball team the Hanshin Tigers, or get a more traditional sport experience at the annual sumo tournament.
Osaka's Food
A common cultural stereotype with roots in Osaka's mercantile society is that people from Osaka are miserly – but not when it comes to meals. This gave rise to another cliché, that whereas people in cities like Tokyo and Kyoto might go bankrupt from spending all their money on clothes or shoes, Osakans are more likely to blow their budget on food. It should come as no surprise, then, that Osaka is well known for many delicious local dishes.
Osaka's most popular foods, readily available in the downtown area of Namba and in Shinsekai, tend to be satisfying savoury dishes. Perhaps the most famous is okonomiyaki, a kind of pancake made with shredded cabbage and other ingredients often including squid and pork. Another much-loved dish, takoyaki, has a similar batter, but is cooked using a special pan to create small balls of batter with pieces of octopus in the middle. Both are typically topped with a slightly sweet sauce, mayonnaise and dried fish flakes. Other classic items of this kind include kushikatsu – skewered meats or other items breaded and deep-fried – and for the more adventurous, horumonyaki – grilled offal.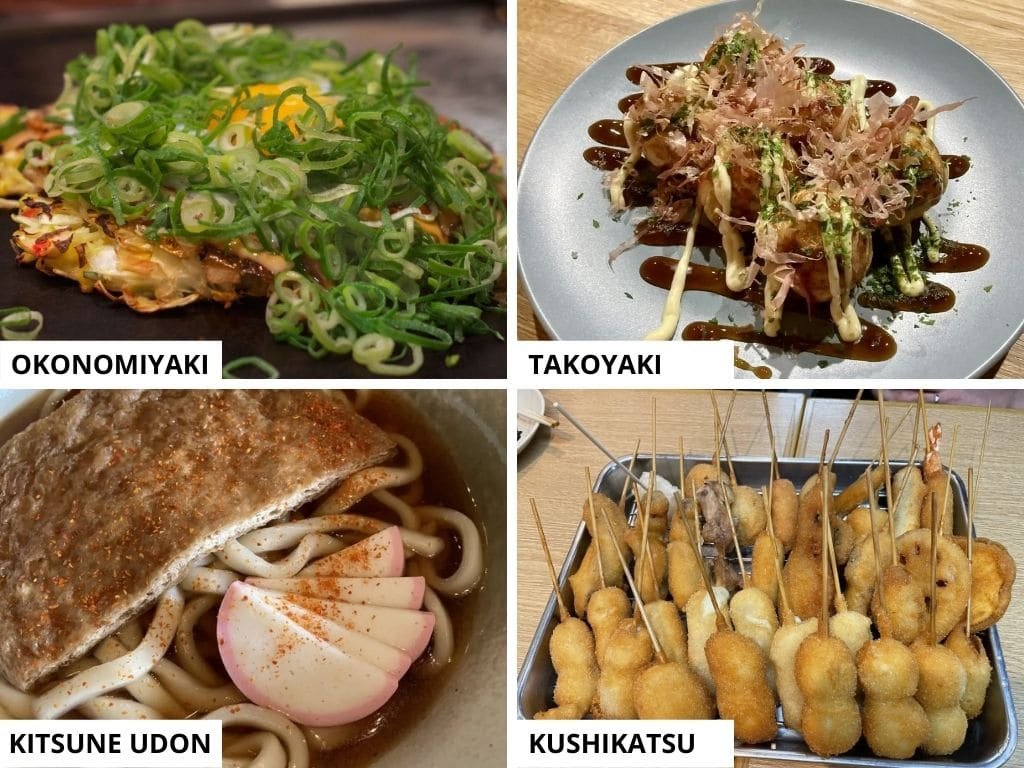 Some other Osaka dishes may be more familiar to fans of traditional Japanese cuisine, such as kitsune udon. Literally "fox noodles", this dish consists of udon noodles in a light dashi broth, topped with fried tofu, said to be foxes' favourite food in folklore. Osaka is also known for battera sushi and hakozushi, distinctive types of sushi pressed into a square shape.
Besides these, there are plenty of other famous local dishes, not to mention great food from other cuisines, like Korean and Chinese food. For now, think of this as an appetiser, before exploring what more you can eat in Osaka.
Osaka's Sights and Attractions
Osaka has an exciting array of iconic sights to check out. Particularly if you're interested in history, Osaka Castle is a must-see. The reconstructed main keep is spectacular, with its white walls, blue-green roofs and gold details, while the interior is a museum with a much more modern design. Surrounding the castle are two moats and several original features throughout the grounds. Views from the park are especially nice during the plum and cherry blossom seasons in spring.
Many of downtown Osaka's best-known sights are found around the city's most famous canal, Dotonbori. This is where you can find iconic landmarks like the "Glico Man" neon sign and the huge mechanical crab above the Kani Doraku restaurant. A couple of metro stops away is the retro Shinsekai district, which is home to Tsutenkaku, a lit-up tower that has become a popular symbol of Osaka.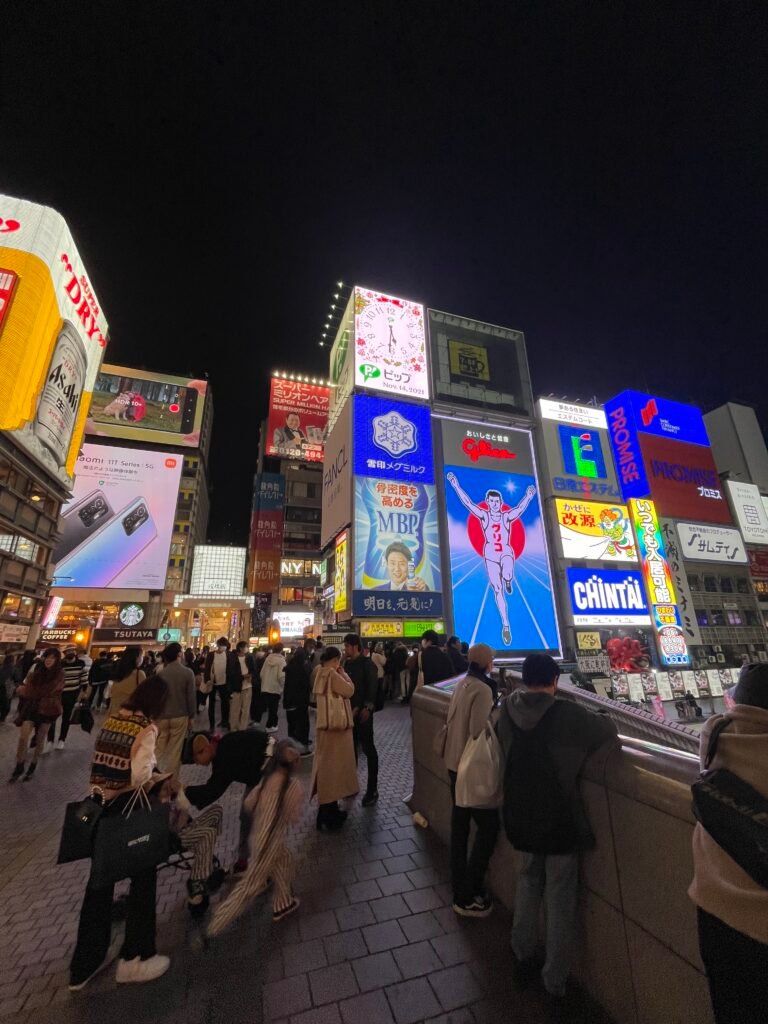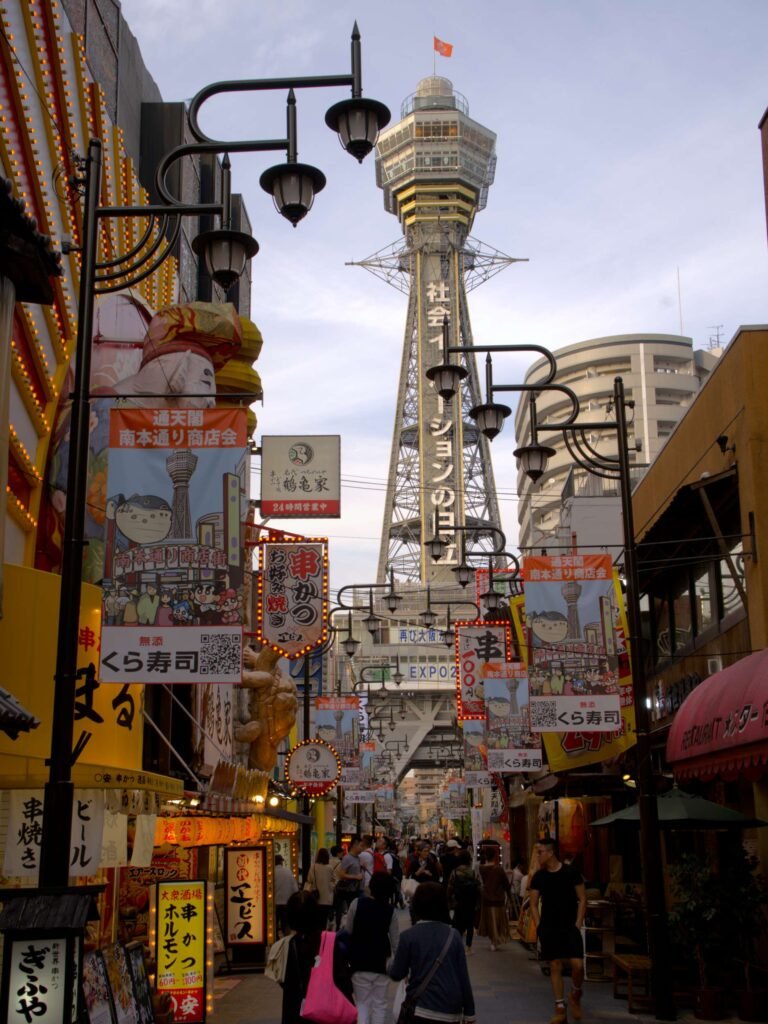 Another classic symbol of the city is the Tower of the Sun, which was built as the centrepiece of Expo '70. Many of the exposition's structures, such as the pavilions, were later taken down, but the Tower of the Sun can still be visited at the Expo Park. This bizarre and imposing structure has three faces, with a fourth underground face having later gone missing. A few years ago, the interior of the tower was finally opened to the public permanently as a museum.
Apart from these famous landmarks, one great way to see this city of over 2.7 million people is from above. There are several observation platforms around the city, including the top of Tsutenkaku. Though it is the oldest observation platform in Osaka, Tsutenkaku is certainly not the highest anymore, as it is dwarfed by the nearby Abeno Harukas. The 60th floor of Abeno Harukas offers incredible views over the south of the city. One option further north is the Umeda Sky Building, where you can enjoy the scenery from its open-air Floating Garden Observatory.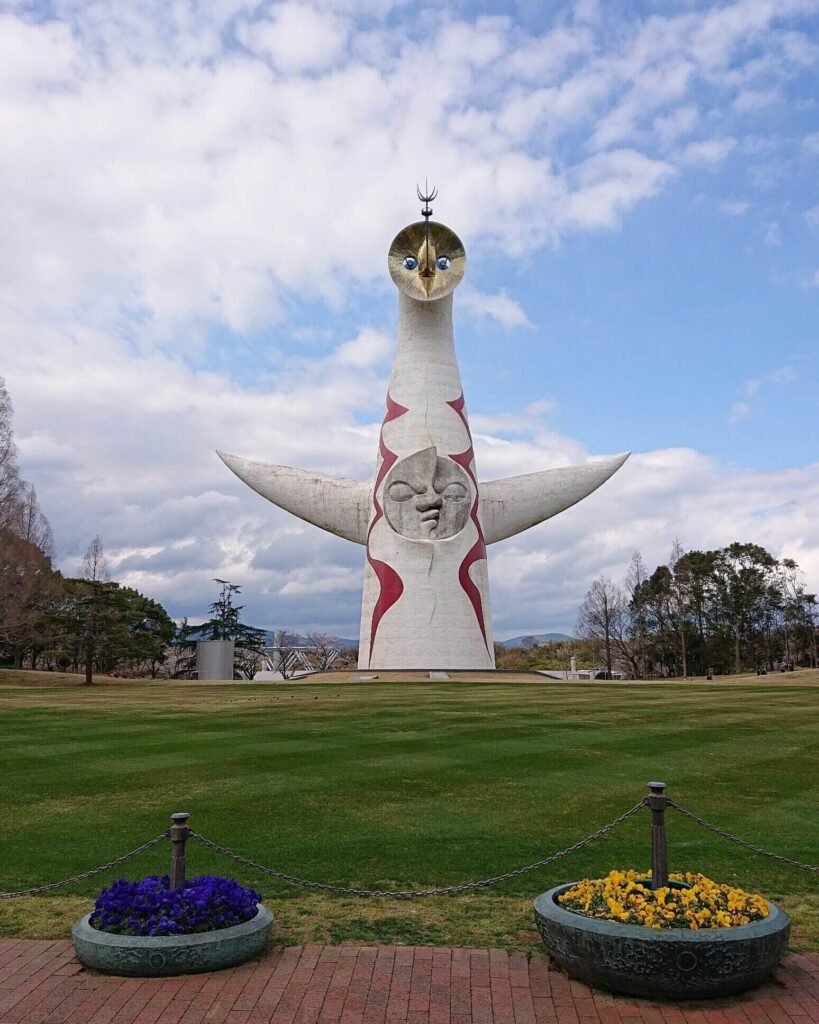 Osaka Activities
Finally, what is there to do in Osaka besides learning about the history, experiencing the culture, eating the local delicacies and enjoying the views? For millions of tourists every year, the number one choice is Universal Studios Japan, also known as USJ. First opened in 2001, USJ has everything you might expect from a Universal Studios theme park, with a whole host of rides and other attractions, plus its newest area, the very first Super Nintendo World.
Another popular attraction which, like USJ and the upcoming Expo 2025, is in the city's bay area, is the aquarium, Kaiyukan. This aquarium is one of the largest in the world, bringing visitors up close to hundreds of different species from jellyfish, seals and penguins to the enormous whale shark. Being only a few minutes from Osakako Station on the Metro Chuo Line, it's also easy to access from the city centre.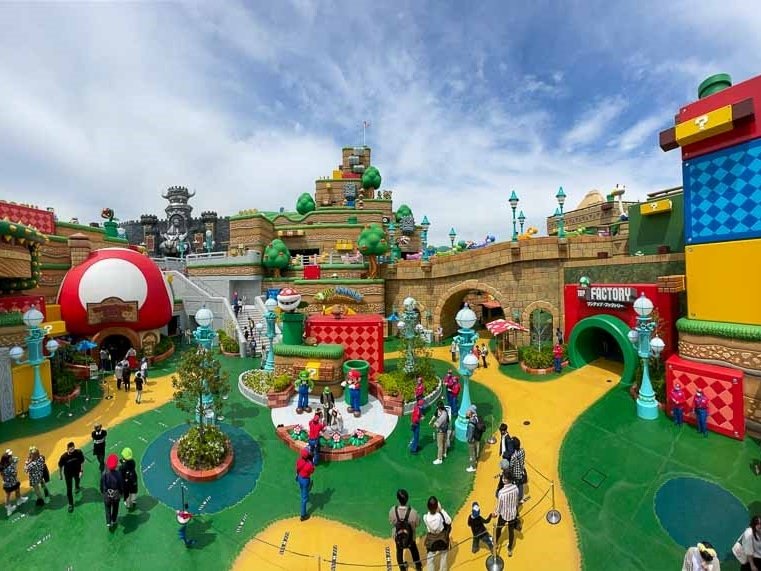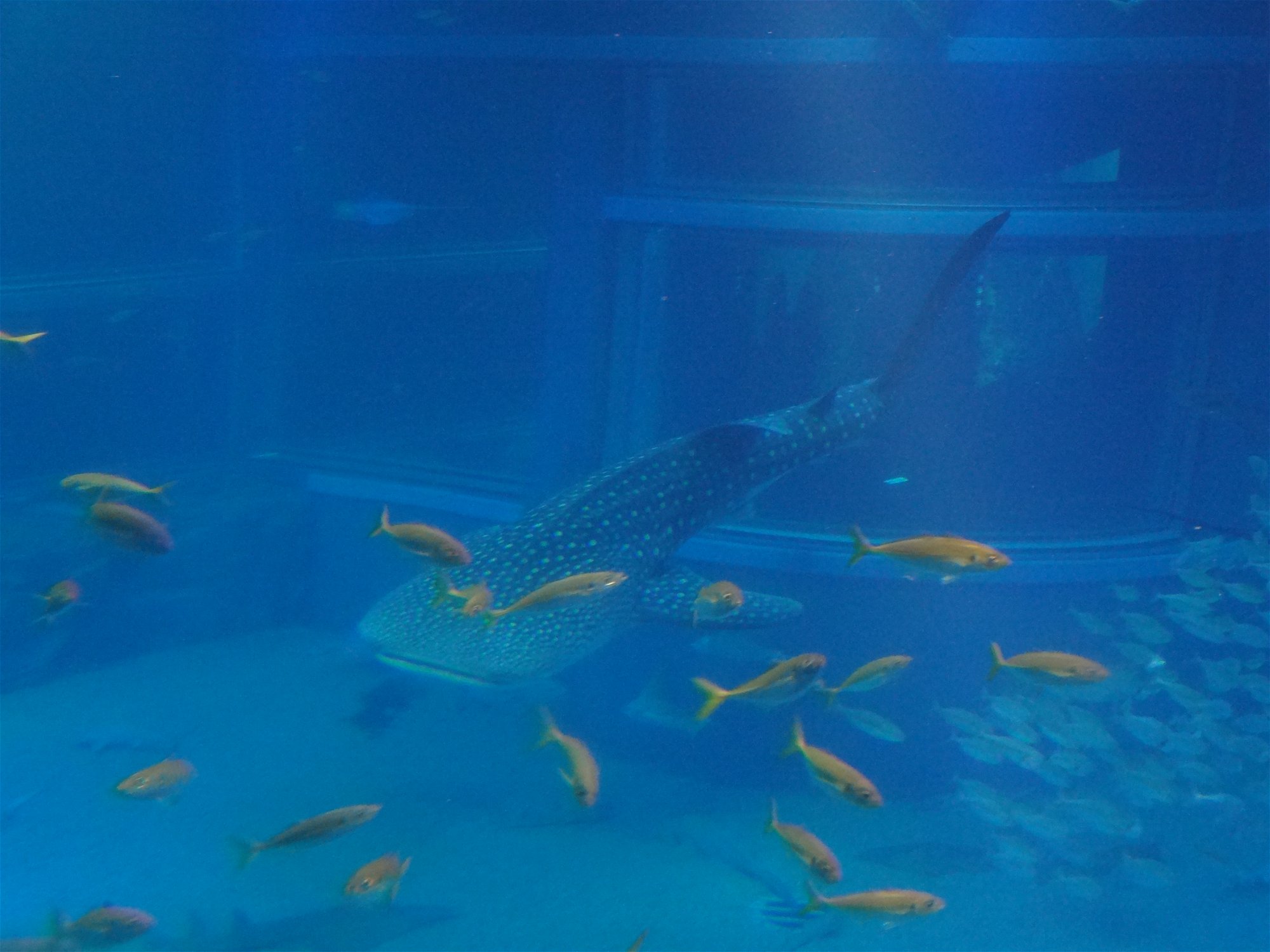 As a bustling modern city, Osaka is home to great shopping destinations too. The two main shopping districts are Namba, south of Dotonbori, and Umeda, a newer area surrounding Osaka Station. Both districts have many shops and restaurants, with Namba having a more "classic" Osaka atmosphere and Umeda being home to several impressive department stores. These are also among the main destinations for checking out Osaka's nightlife.
For areas catering to more specific niches, there are a few options close to Namba. These include Shinsaibashi, a more upscale shopping district north of Dotonbori offering many luxury brands. To the west of Shinsaibashi is Amerikamura, a trendy neighbourhood with imported and vintage fashion boutiques, bars, music venues and more. Meanwhile, a visit to Den Den Town in the Nipponbashi area south of Namba is essential for fans of anime, video games and Japanese pop culture. For a more traditional shopping experience, you can also explore the various shotengai (covered shopping arcade streets) around the city, such as Tenjinbashi-suji, the longest street of this kind in Japan.
Finally, seasonal activities are huge in Japan, and Osaka is no exception. When the cherry trees come into bloom in early April, people flock to popular spots for hanami ("flower viewing"). Osaka City's main hanami destinations include Osaka Castle Park and Sakuranomiya Park in Miyakojima Ward, while the Expo Park and Satsukiyama Park in the north of Osaka Prefecture are also popular. In autumn, particularly late November, there are also great places around Osaka to see the changing colours of maple and other trees, such as in Minoh.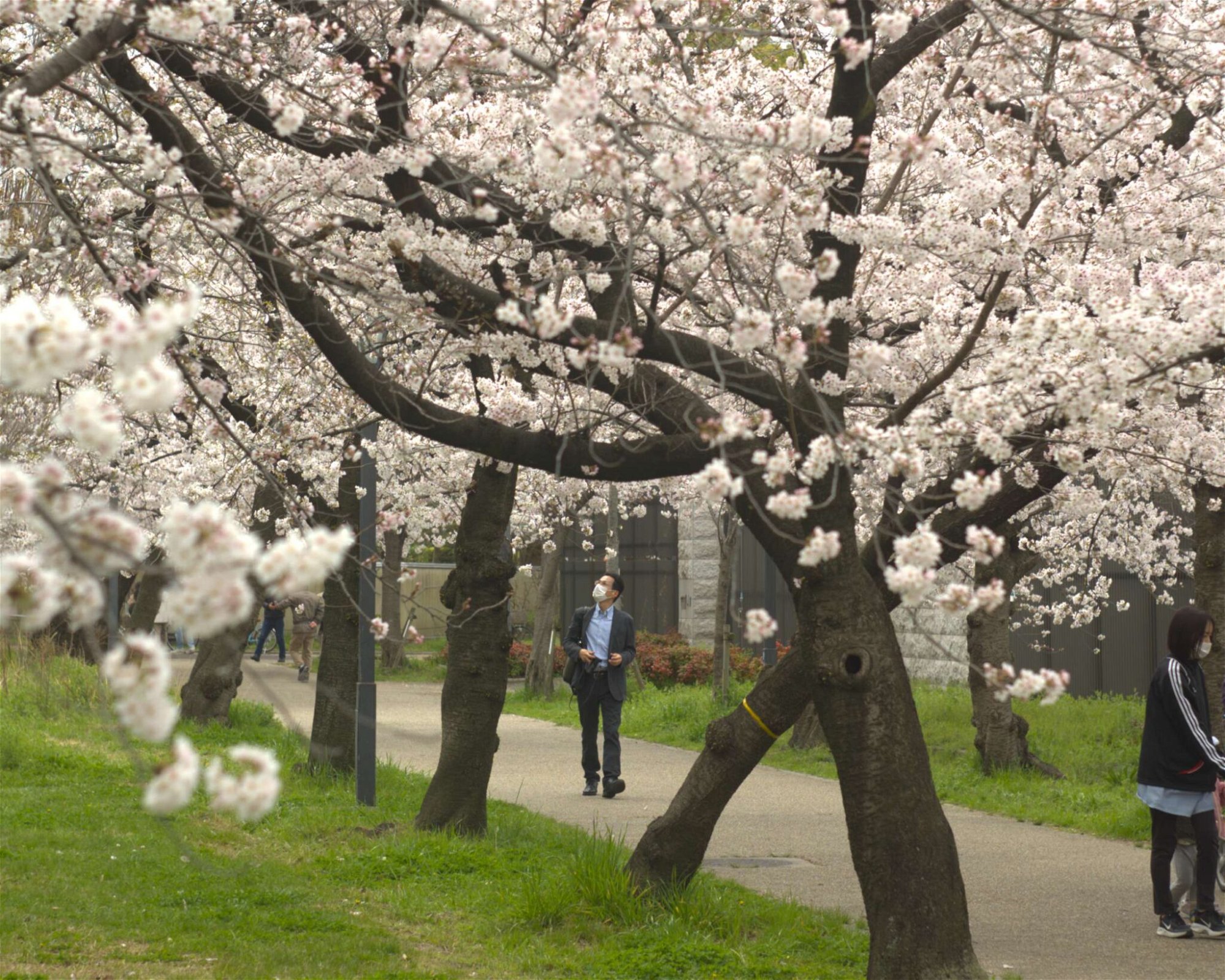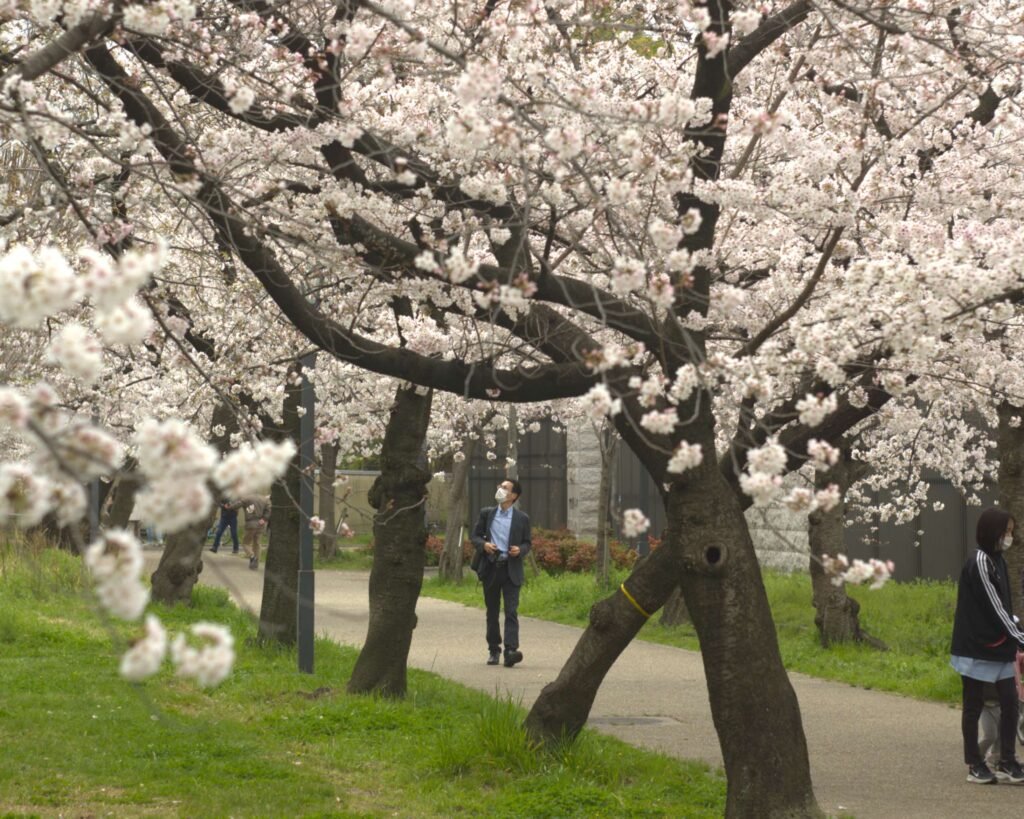 Of course, this is only a brief look at what Osaka has to offer to first-time visitors, but I hope it whets your appetite for more! For more information, check out the links throughout this article, and start planning your trip to Osaka!