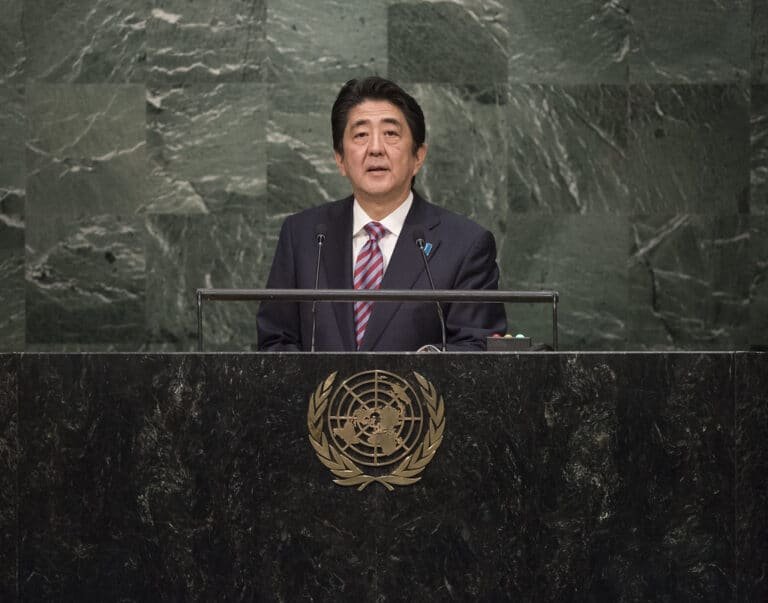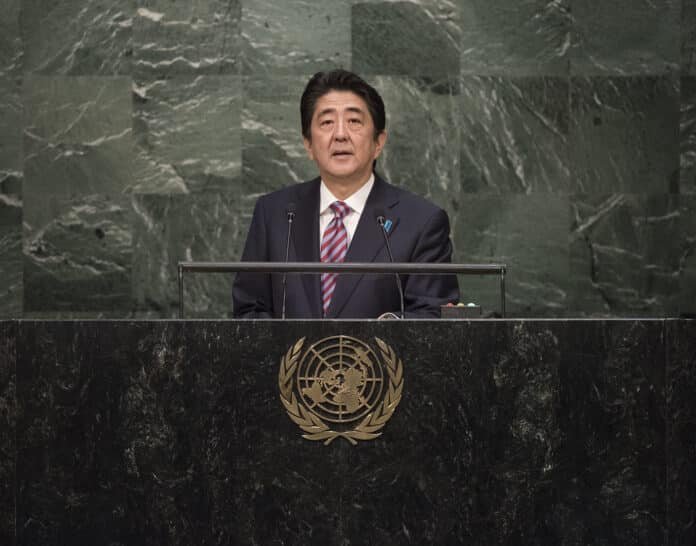 Like most of you, I watched in both shock and sadness as the live pictures came in from Nara on that fateful Friday.
Shinzo Abe, Japan's longest serving Prime Minister was killed on July 8th during a campaign rally. Today, we at Osaka.com would like to take a break from our usual news coverage. Instead, today we reflect on the life and the career of one of Japan's most influential political personalities.
Shinzo Abe: A Complex Character Behind a Simple Visage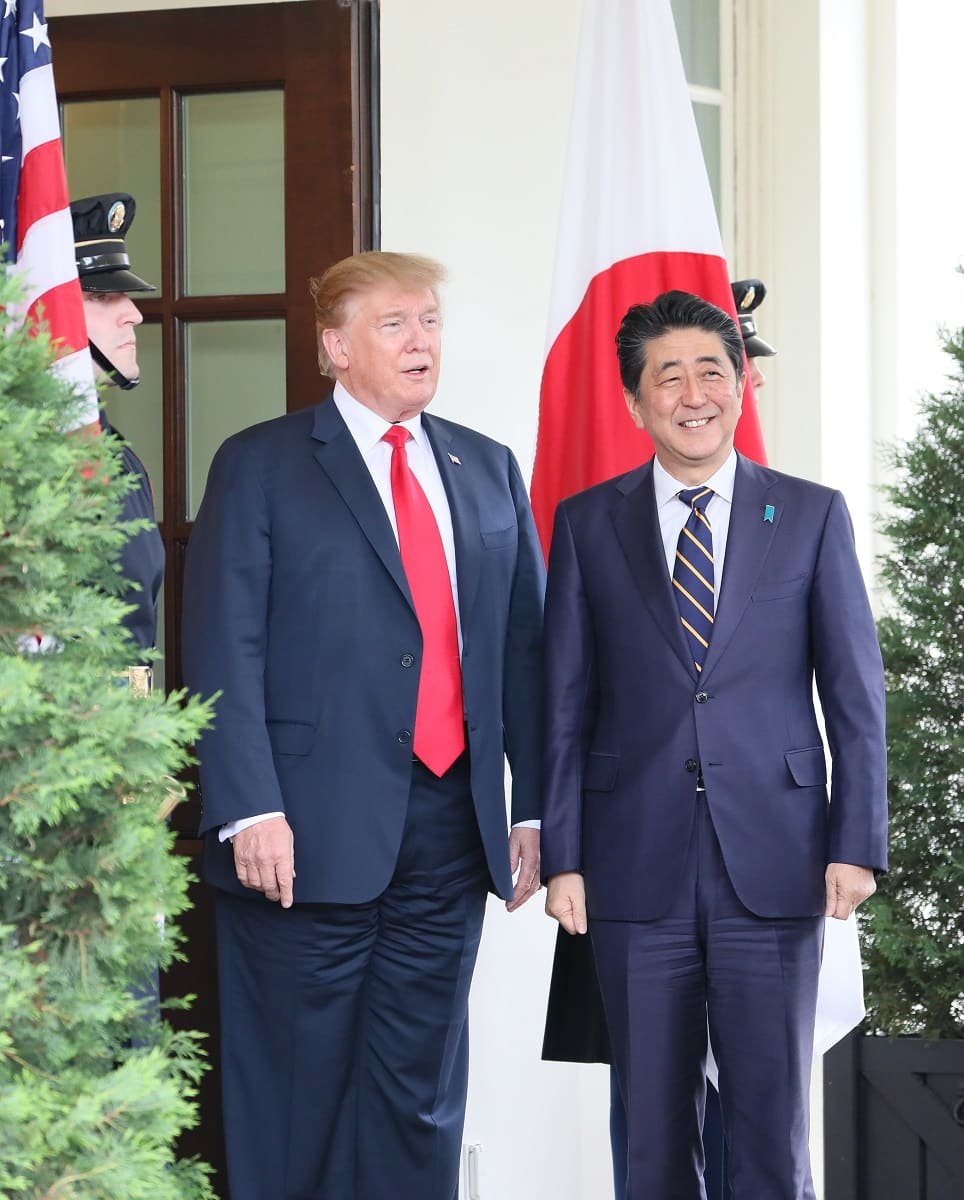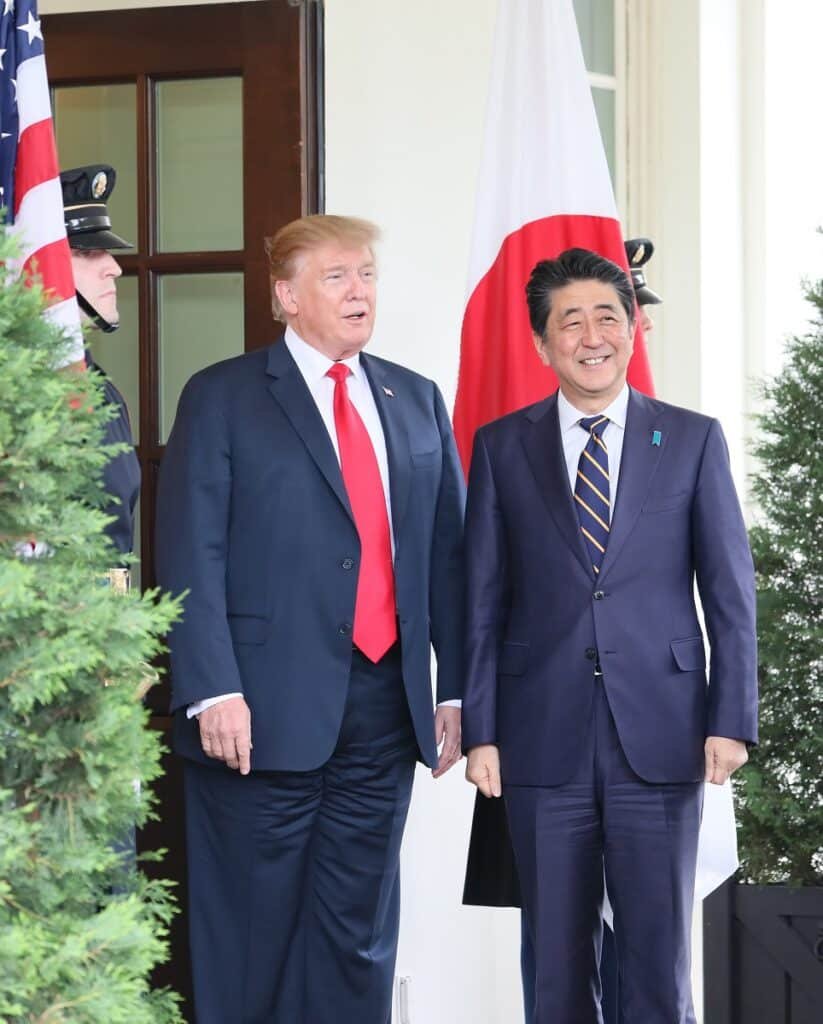 Courageous, unflinching, noble, traditional. These are just some of the descriptors bestowed upon Shinzo Abe in the days since his untimely passing at the age of 67. Yet none of these words tell the full story. Shinzo Abe was a far more complex and indeed charismatic character than his disarming demeanor would suggest.
Whilst viewed at home as a hawkish conservative, Abe actually spent a greater degree of his time engaged in foreign affairs than any other holder of Japan's highest office to date.
He was one of the few world leaders who could, quite genuinely, count both former US Presidents Barack Obama and Donald Trump amongst his friends. This ability to reign-in his more right-wing instincts when dealing with an international audience earned him a great deal of praise abroad. It also earned the respect of his many opponents back in Japan.
Abe: Born to be Prime Minister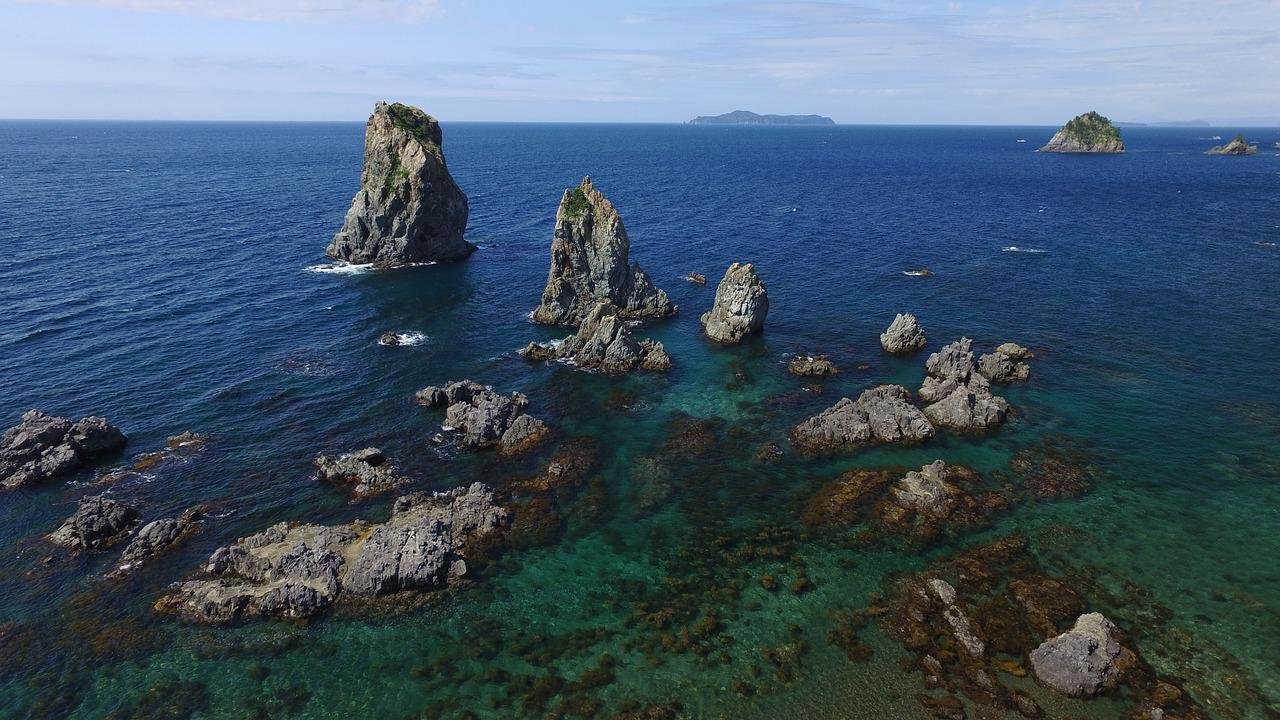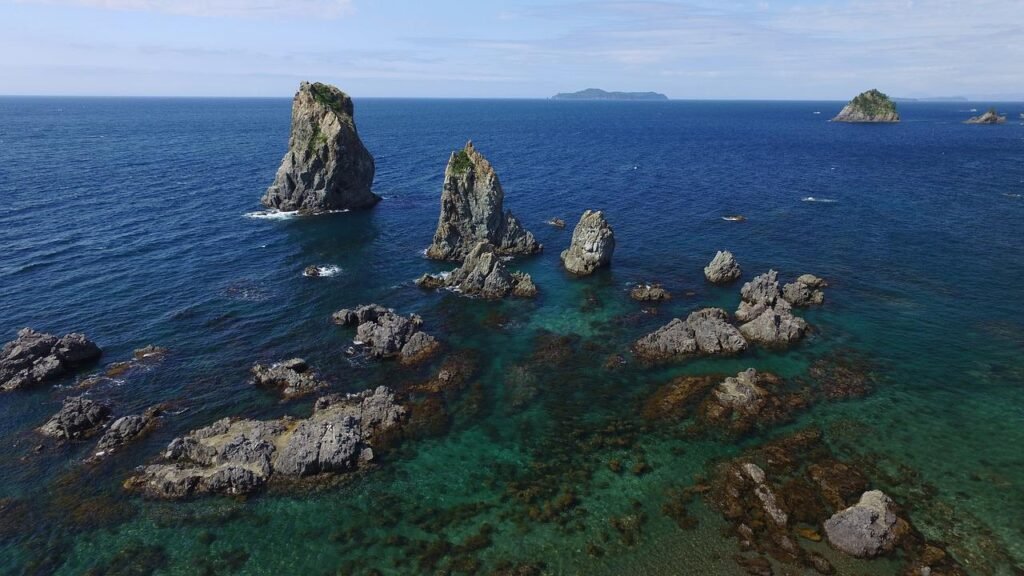 The phrase "born to lead" is something of a cliché these days. It is a throwback to a time of emperors and direct succession. However, in Shinzo Abe's case, you could argue that the capacity to lead Japan's government was, literally, in his DNA.
His great-uncle Eisako Sato was Japan's longest serving prime minister before Abe surpassed him towards the end of his second term. Sato held office from 1964 until 1972.
However, his grandfather on his mother's side, Nobusuke Kishi, was the young Abe's political idol. Kishi, led Japan into its post-war boom period, from 1957-1960. A member of Tojo's wartime cabinet, and spending some time in prison after the war, Kishi benefitted from US efforts to rebuild Japan into a fledgling democracy. He was instrumental in the establishment of the Liberal Democratic Party. Some five decades later, his grandson would follow his footsteps into the top job. Abe's very conservative views, particularly in dealing with China and North Korea were said to be a direct result of his grandfather's strong influence.
Abe's home prefecture of Yamaguchi has something of a reputation in Japan for producing political leaders. The vast majority of Japan's post-war prime ministers came from there. However, in perhaps a sign of things to come, Shinzo Abe was actually born in Shinjuku, Tokyo, in 1954. To prepare himself for the inevitable foray into politics, the young Abe studied Public Administration at Seikei University in Tokyo's Musashino area. Upon graduation, in 1977 he headed abroad. He spent 2 years at the University of Southern California, where he studied English.
Upon his return to Japan, Abe took up a job with the manufacturing firm Kobe Steel. However, the private sector wasn't where Abe belonged. It took just 3 years for him to decide to leave the company and move into politics.
Apprenticeship under Shintaro Abe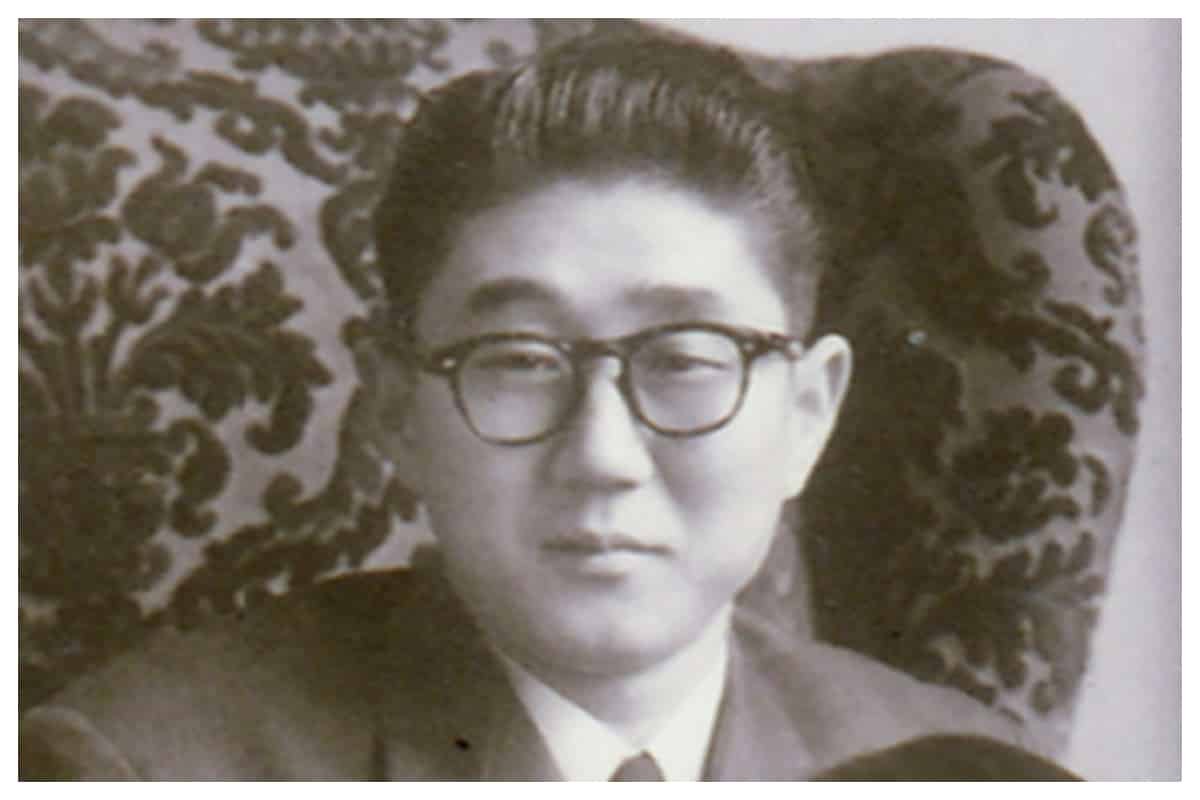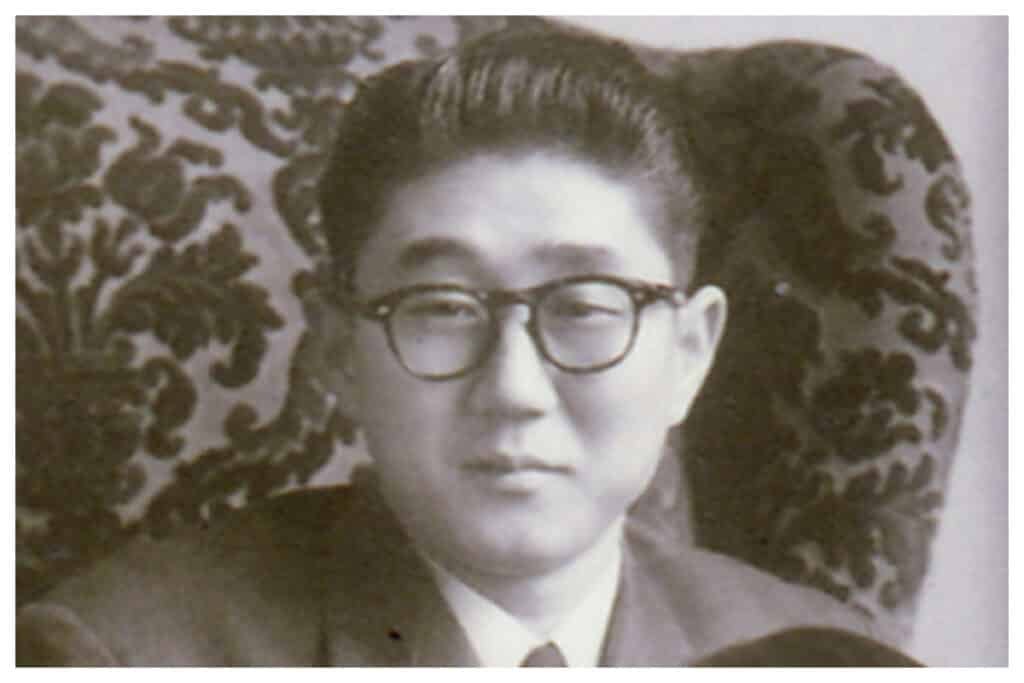 Over the next decade or so, he built up a wealth of political experience, serving in the offices of various LDP heavyweights, most notably his father, Shintaro Abe.
In 1987 he married his wife Akie, a former radio personality. As his political experience grew, so too did Abe's standing within the LDP. Serving an apprenticeship of sorts under his father. Shinzo Abe would visit dozens of countries during the 1980s. He did so in the capacity of private secretary to his father.
Emerging from the Shadows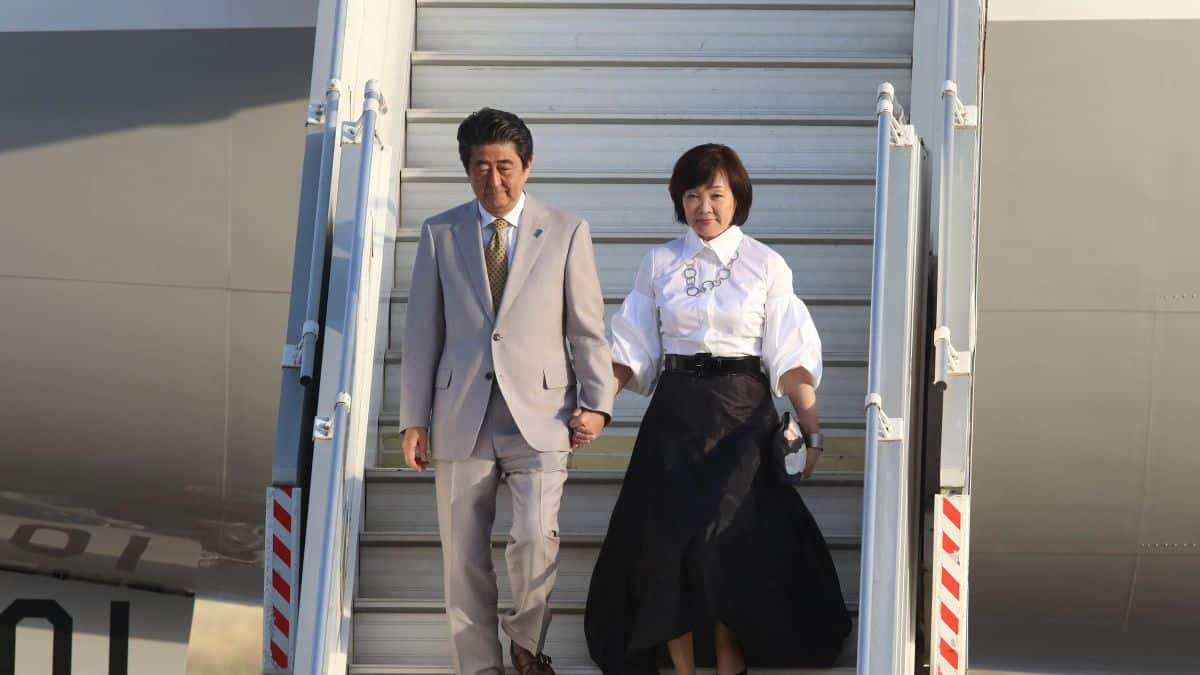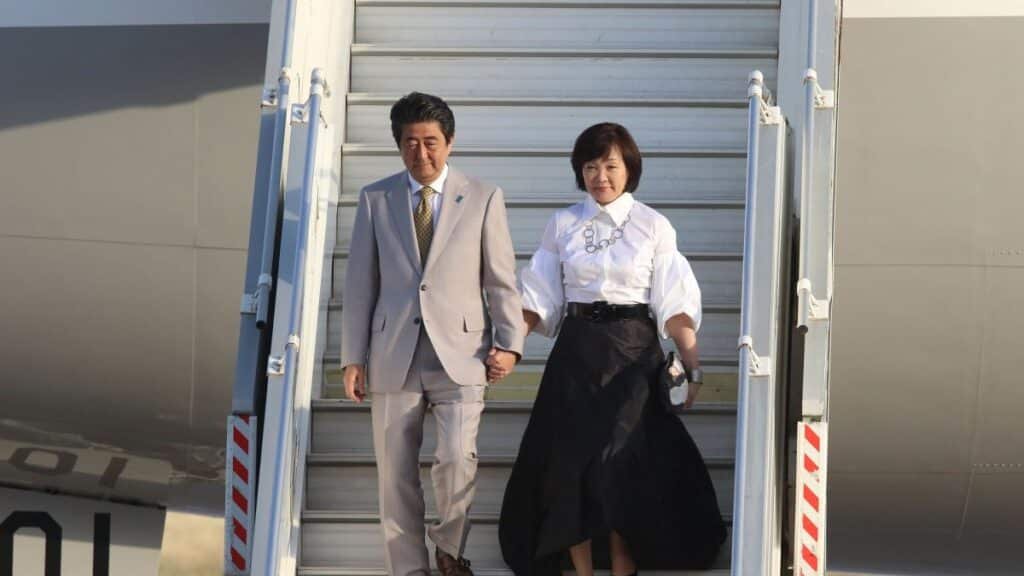 Shintaro Abe's death in 1991 finally prompted Shinzo to finally strike out on his own political path. He stood for election in his father's former seat in Yamaguchi in 1993. He was duly elected to the House of Representatives. The House of Representatives is roughly equivalent to the US Congress or the UK House of Commons.
Abe joined the "Mori" faction of the LDP. The faction is named after its leader, Yoshiro Mori, another former prime minister of Japan. It was here that Abe also became a close ally of Junichiro Koizumi, a fellow Mori faction member. In 2001, when Koizumi became PM, he appointed Abe to his cabinet.
Abe vs Kim: Round One
One year later, Abe showed his prowess on the international stage for the first time, as chief negotiator on Koizumi's delegation to North Korea. It was at these sit-down discussions with Kim Jong-Il, the leader of North Korea at the time, that the so-called "Hermit Kingdom" admitted to abducting Japanese nationals for the first time. Japan alledges that at least 18 citizens were abducted between 1977 and 1983. However, North Korea admitted to 13 abductions only. Following the 2002 talks, 5 victims were allowed to return to Japan to visit family.
Abe vs Kim: Round Two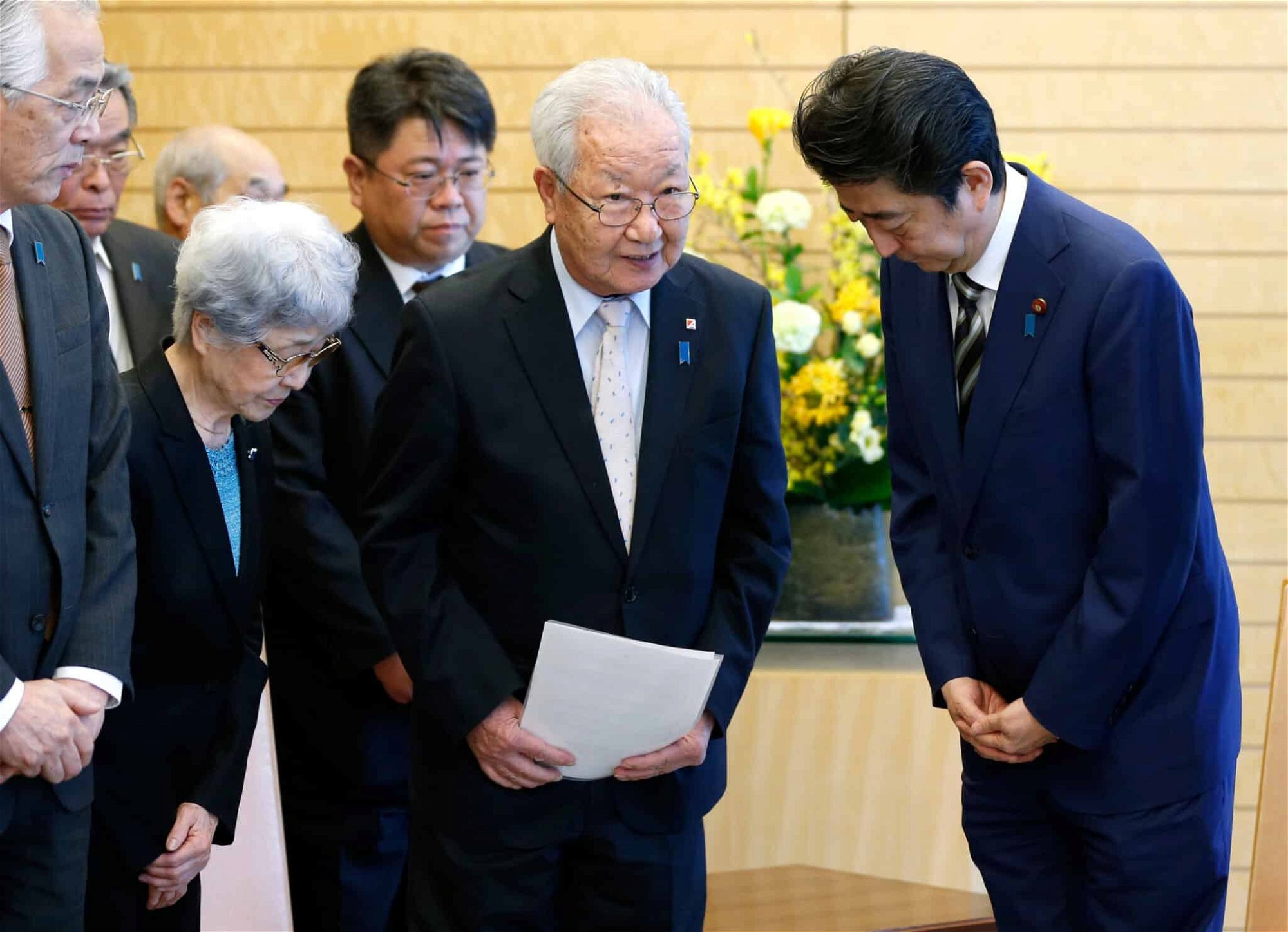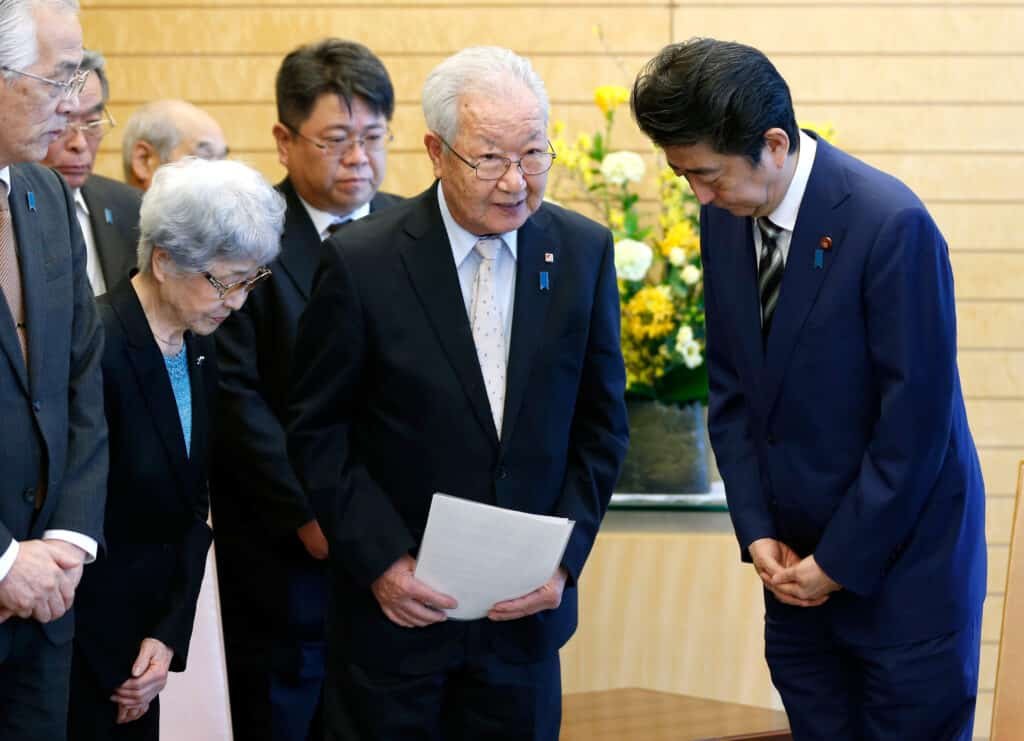 Sensing public outrage at the decades of deceit from North Korea on the issue, Abe spearheaded a campaign to insist that the wishes of the families concerned be respected. He demanded the abductees be permitted to remain in Japan if they wished. While this outraged Kim and his cohorts in Pyongyang, it earned Abe hero status among Japanese political circles. For many more conservative elements in Japan's political classes, they also saw it as validation. For years they argued that Japanese citizens were being held in North Korea, yet the Japanese government remained inactive. North Korea had, prior to 2002, dismissed the notion as "a conspiracy theory".
By now it was clear to most that Shinzo Abe was a future prime minister in the making. With this in mind, Koizumi promoted him to Chief Cabinet Secretary.
Arise, Prime Minister Shinzo Abe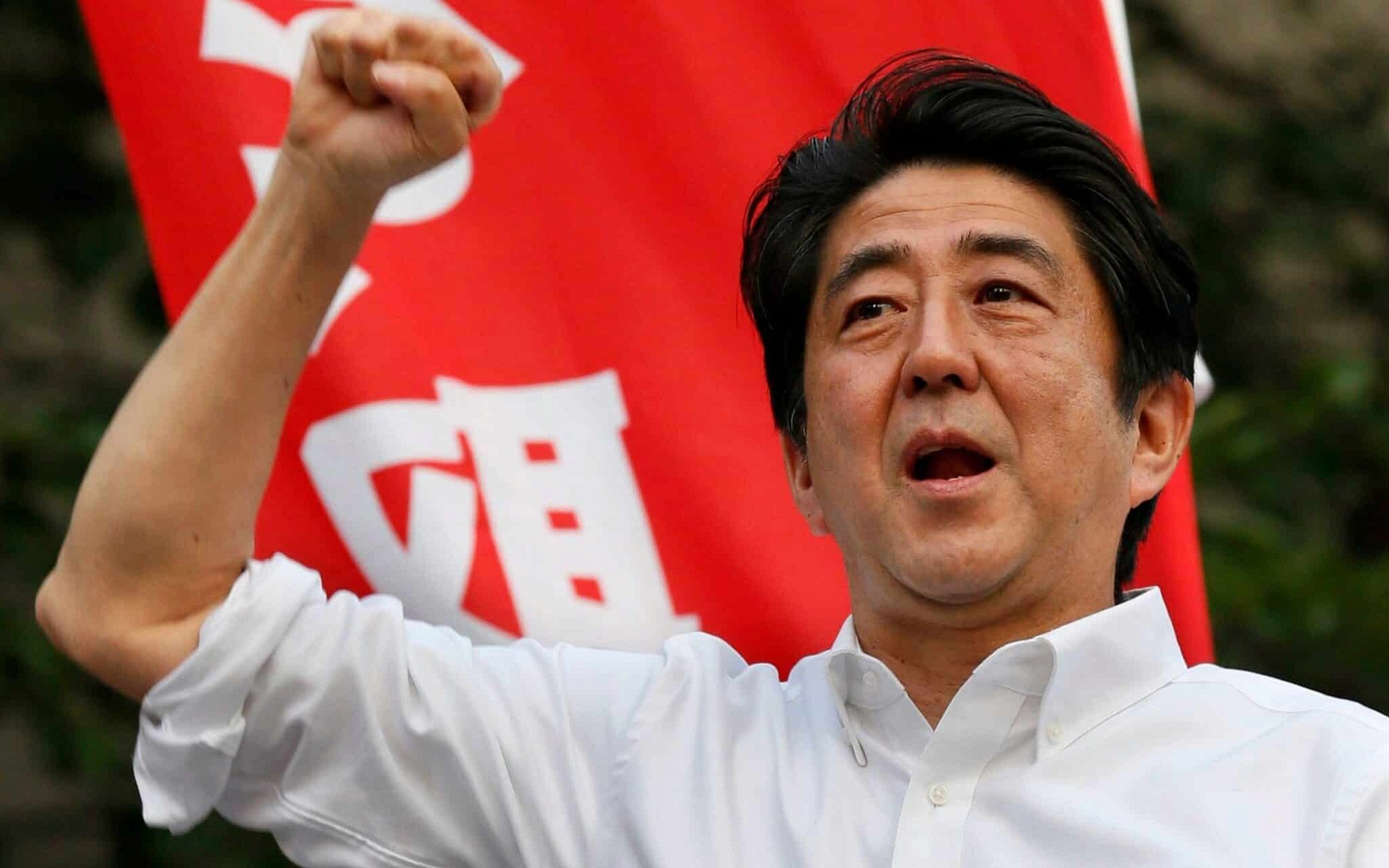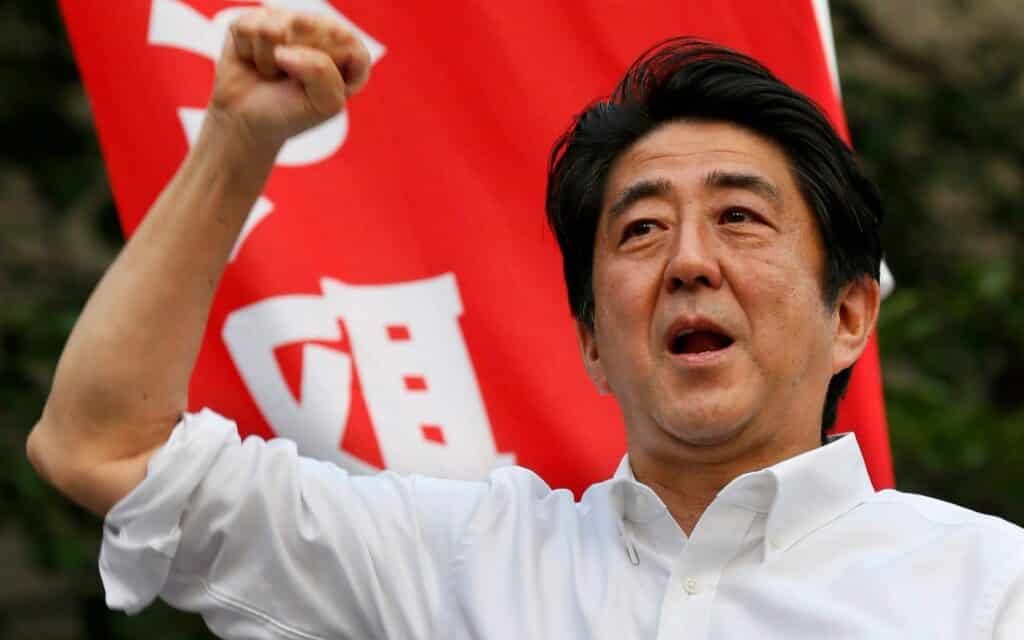 A lifetime of preparation and a career of public service finally reached its zenith in April 2006. Abe was elected as leader of the LDP, replacing the outgoing Koizumi. He formally assumed the office of Prime Minister in September 2006. At the time, he was only 52 years old. Abe's rise to the highest office in Japanese politics marked two important landmarks. He was the youngest Prime Minister to lead Japan since World War II. Additionally, he was also the first Japanese leader born after the war had concluded.
Although he only served for one year in his first term in the top job, Abe wasted no time making an impact. He assumed a noticeably harder line on North Korea than his predecessor, bringing an end to what many on the Japanese right saw as "unearned respect" towards Kim Jong-Il.
Loved by Taiwan, Loathed by China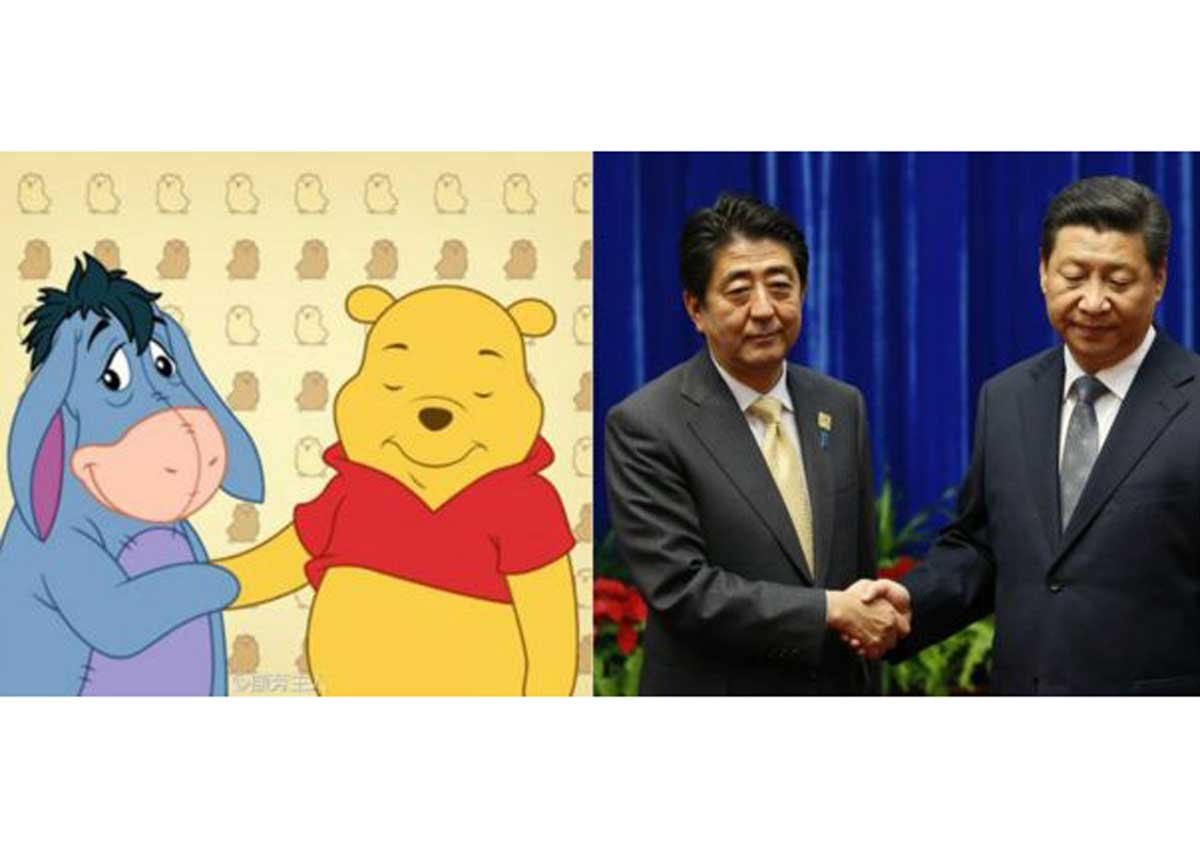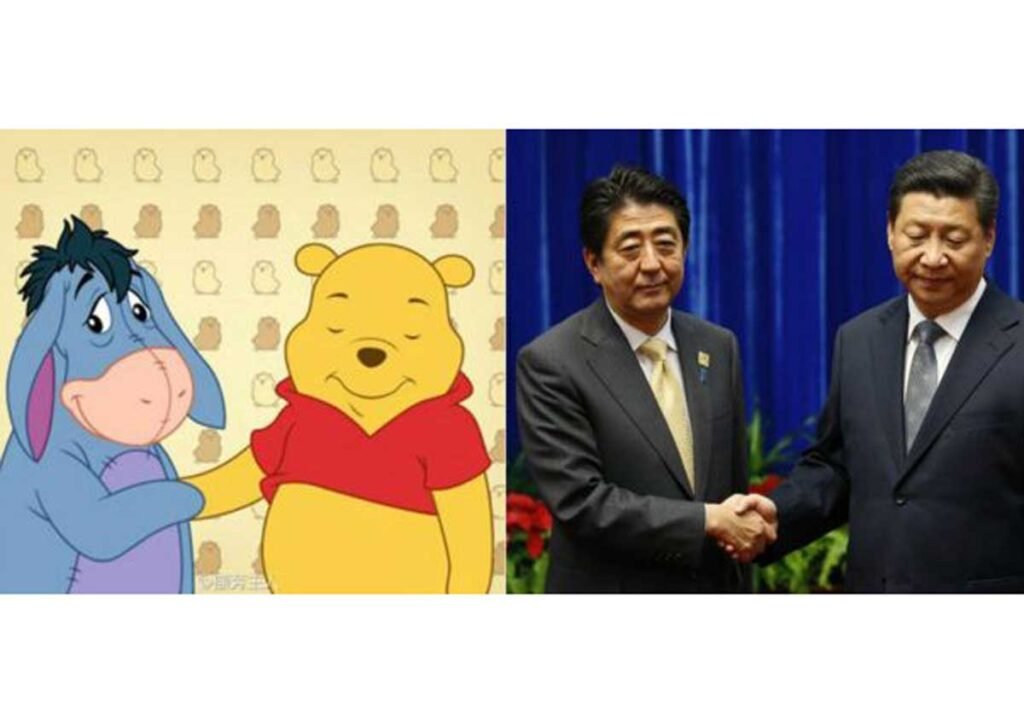 It was at this time that Abe also first gained significant popularity in Taiwan. Many of his predecessors had sought to dodge the question of Taiwanese sovereignty for fear of offending China, who claim the island nation as their own. Abe, was not afraid to engage with pro-independence advocates in Taiwan. This was something of a family tradition. His grandfather, Nobusuke Kishi was a staunch supporter of Chiang Kai-Shek during his retreat to Taiwan to set up a government in exile. Additionally, Abe's great uncle, Eisaku Sato, was the last sitting Prime Minister of Japan to visit Taiwan in an official capacity. Support for Taiwan wasn't just a moral imperative to Shinzo Abe, it was a family tradition.
An Ignominious End?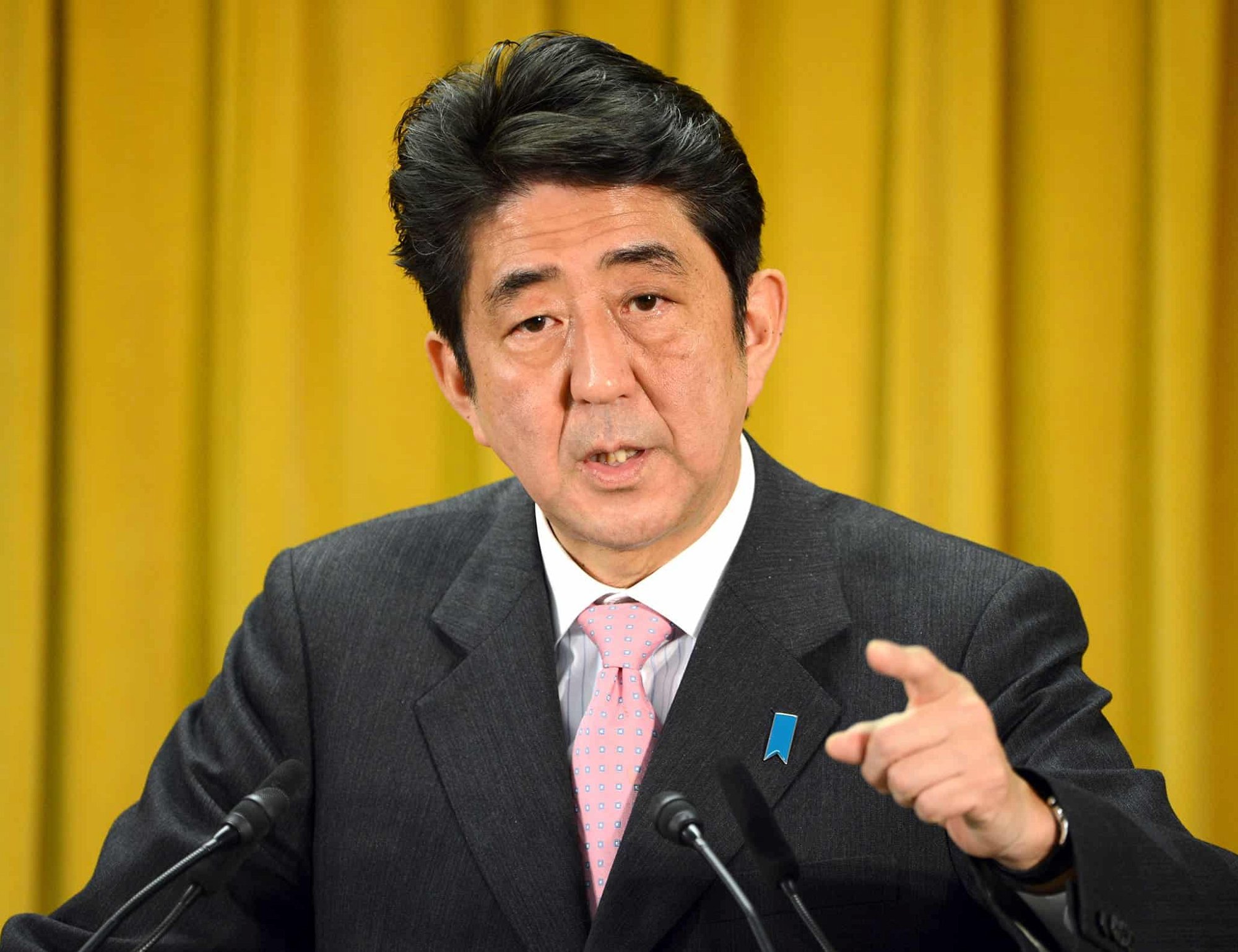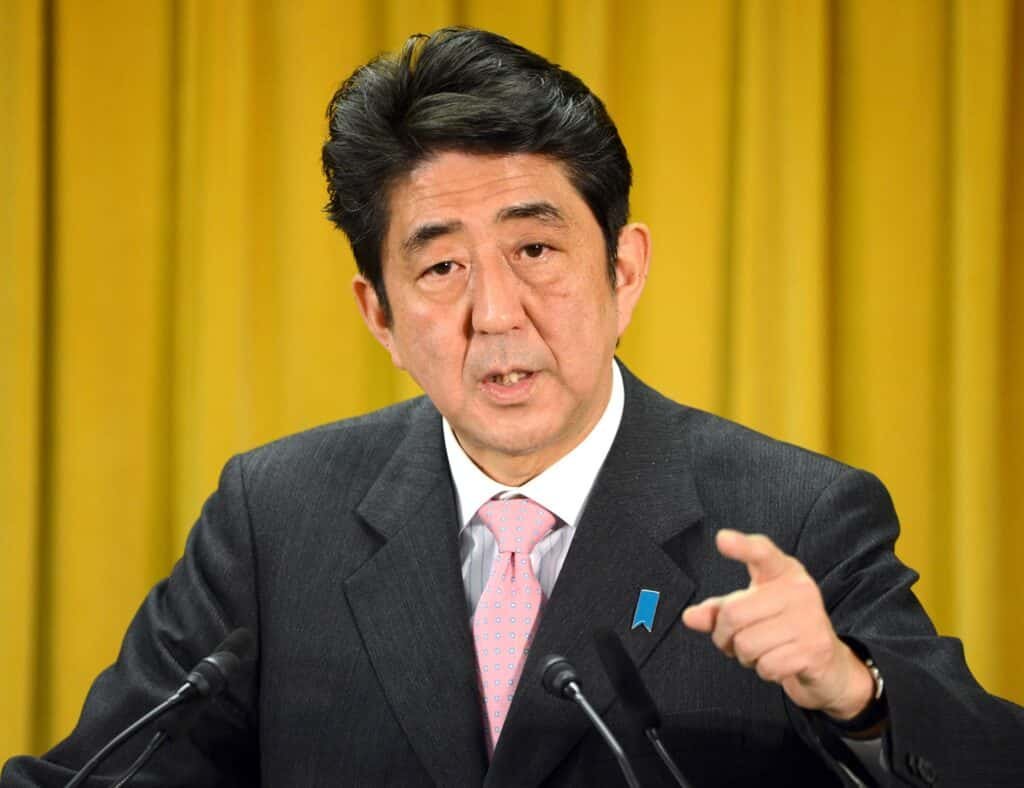 However, things weren't going well at home for Abe. His first term as PM was dogged by numerous scandals and resignations among his cabinet, prompting a drop in LDP support. This crystalized when, in the summer of 2007, the LDP lost control of the Upper House of the Japanese Parliament (equivalent in a sense to the US Senate).
Abe then announced in the autumn of 2007 that he would stand aside, to allow the party to regain the trust of voters, under new leadership.
However, this political heavyweight was far from finished.
Although no longer a daily fixture on television or in the newspapers, Shinzo Abe maintained huge sway over the LDP from the backbenches. He did so via his control over a large faction of LDP members of government.
Schisms and Realignments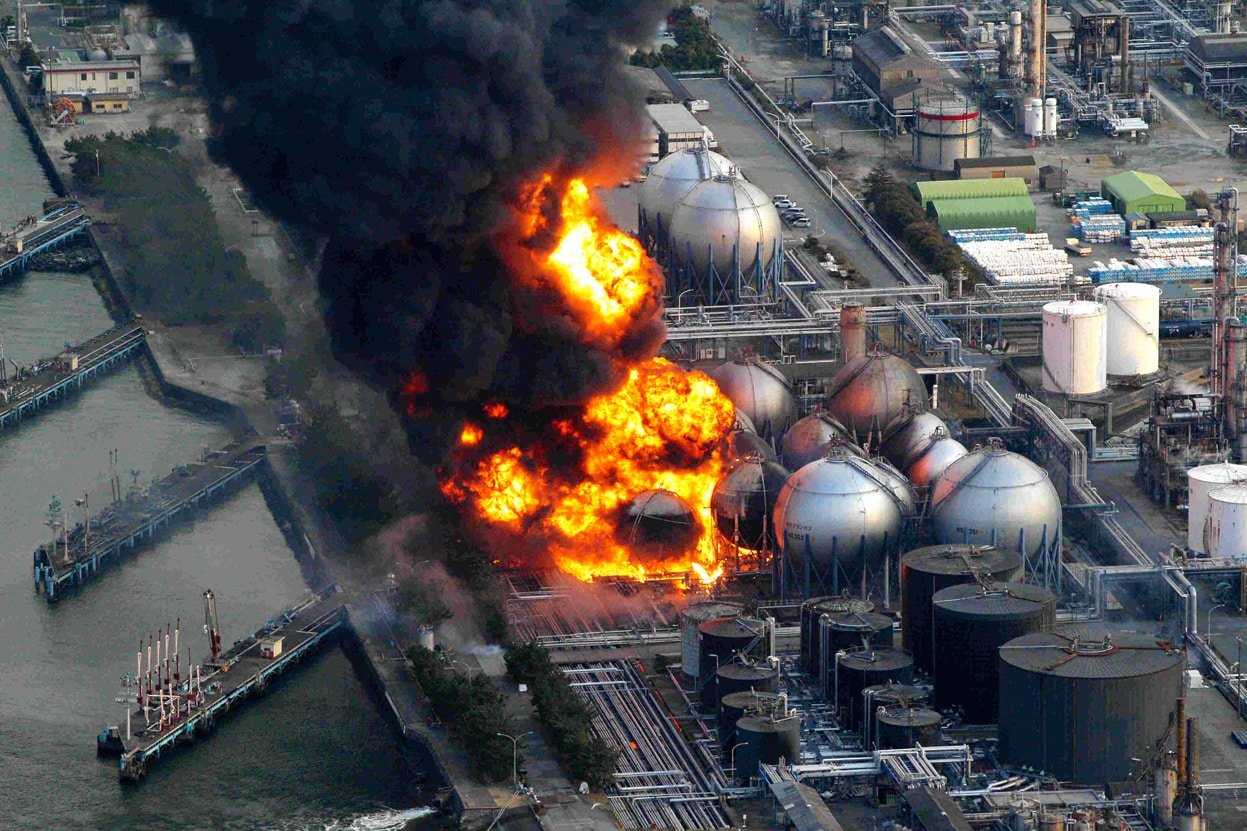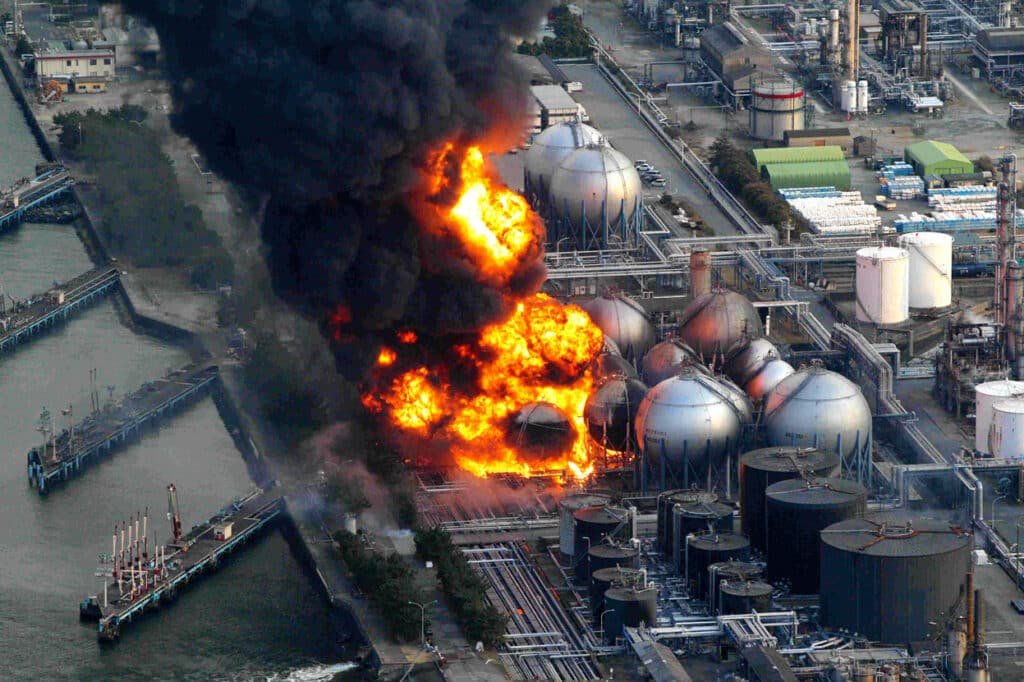 The Earthquake and Tsunami of 2011 brought with it not just tragic loss of life, but also political schisms within Japan too. For the first time in decades, the LDP were no longer in power. Briefly, Abe found himself as leader of the opposition. His friend and mentor Junichiro Koizumi also found himself at odds with Abe. In the wake of the nuclear meltdown in Fukushima following the Tsunami, Koizumi assumed a strong anti-nuclear stance.
Abe however, held firm in his belief that nuclear power was the best way to meet Japan's ever increasing energy needs. For a while, it looked like the issue might split the LDP itself, but Abe stayed the course. Koizumi retreated back into the background.
The Return of PM Abe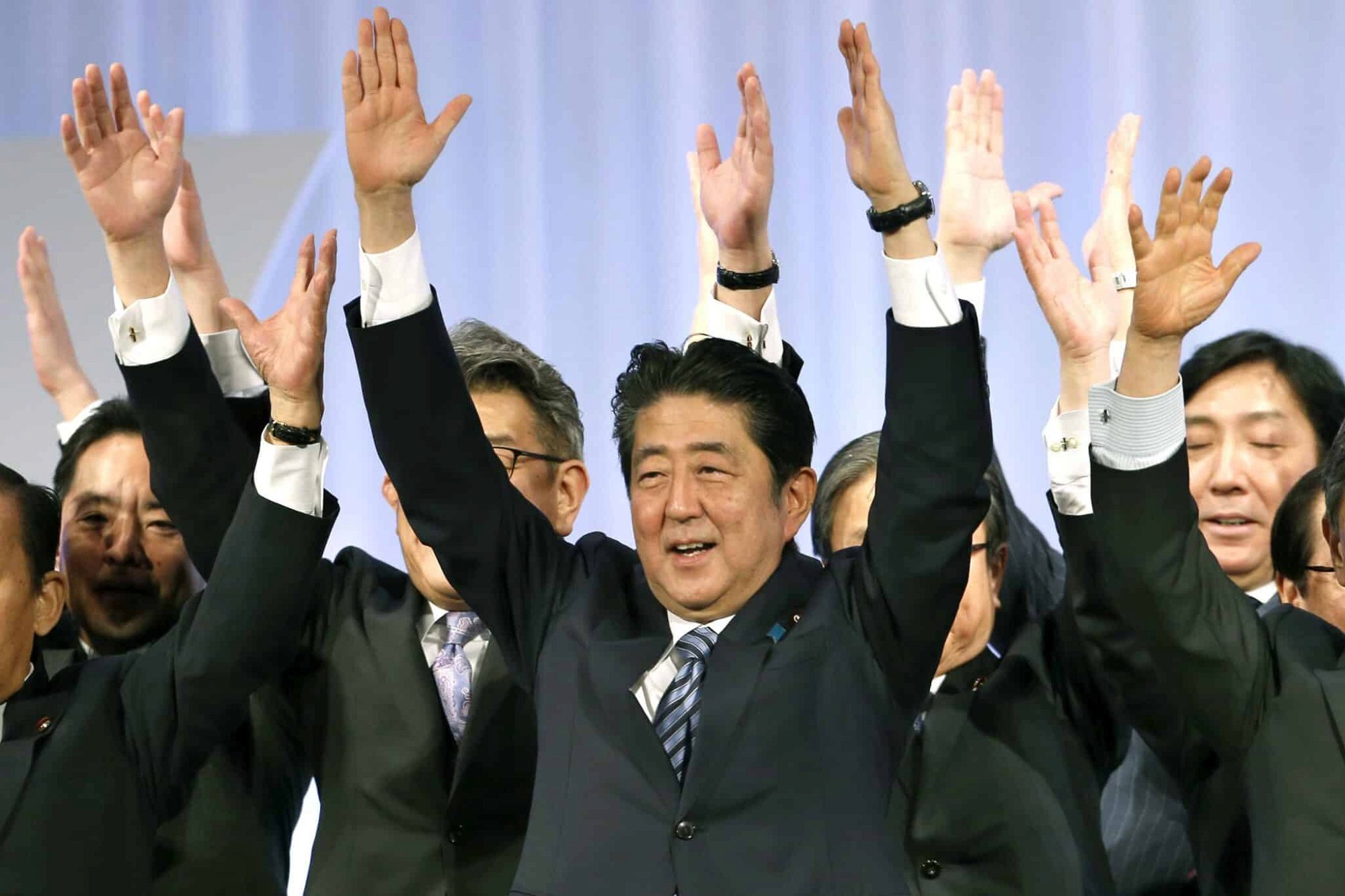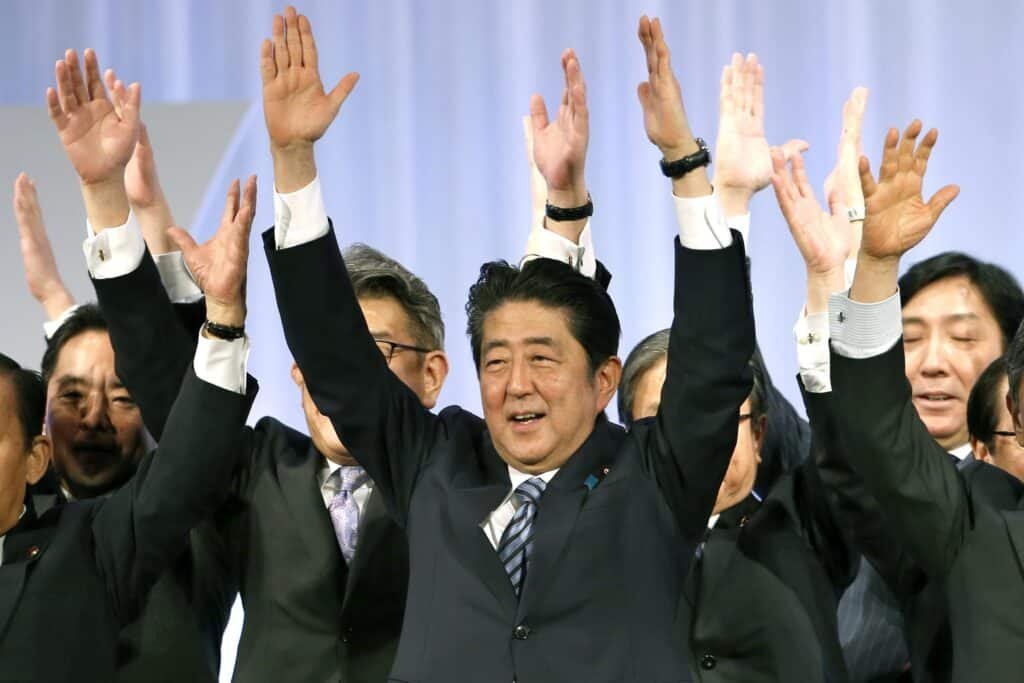 Indeed, it was the promise of both economic and infrastructural renewal that propelled Shinzo Abe to the top of Japanese politics once again in late 2012. The LDP swept back into power with a crushing victory over the incumbent Democratic Party of Japan that December. His campaign slogan "Nippon wo Torimodosu" (Let's take back Japan) would inspire future US President Donald Trump, who applied a simplified English version of the same idea with "Make America Great Again".
It was in this second term that many of the reforms, policies and ideological goals that would come to define Abe's career played out.
He remained a firm friend to both the US and Taiwan, whom he viewed as key strategic allies in the region. However, he also believed that the time was right for Japan to take a more proactive stance in its own defense. Since the end of formal US occupation in 1952, Japan had no official army of its own.
The pacifist constitution, agreed as part of Japan's post-war commitment to renounce aggression towards its neighbors, allowed instead for a Self-Defense Force. Though they trained and operated like a conventional military, they did so with the cooperation and oversight of the US. The US also maintained several military bases across Japan, most notably in Okinawa Prefecture.
Abe believed this arrangement was no longer fit for purpose. He wanted Japan to have the right to arm itself if necessary once again.
Revising the Constitution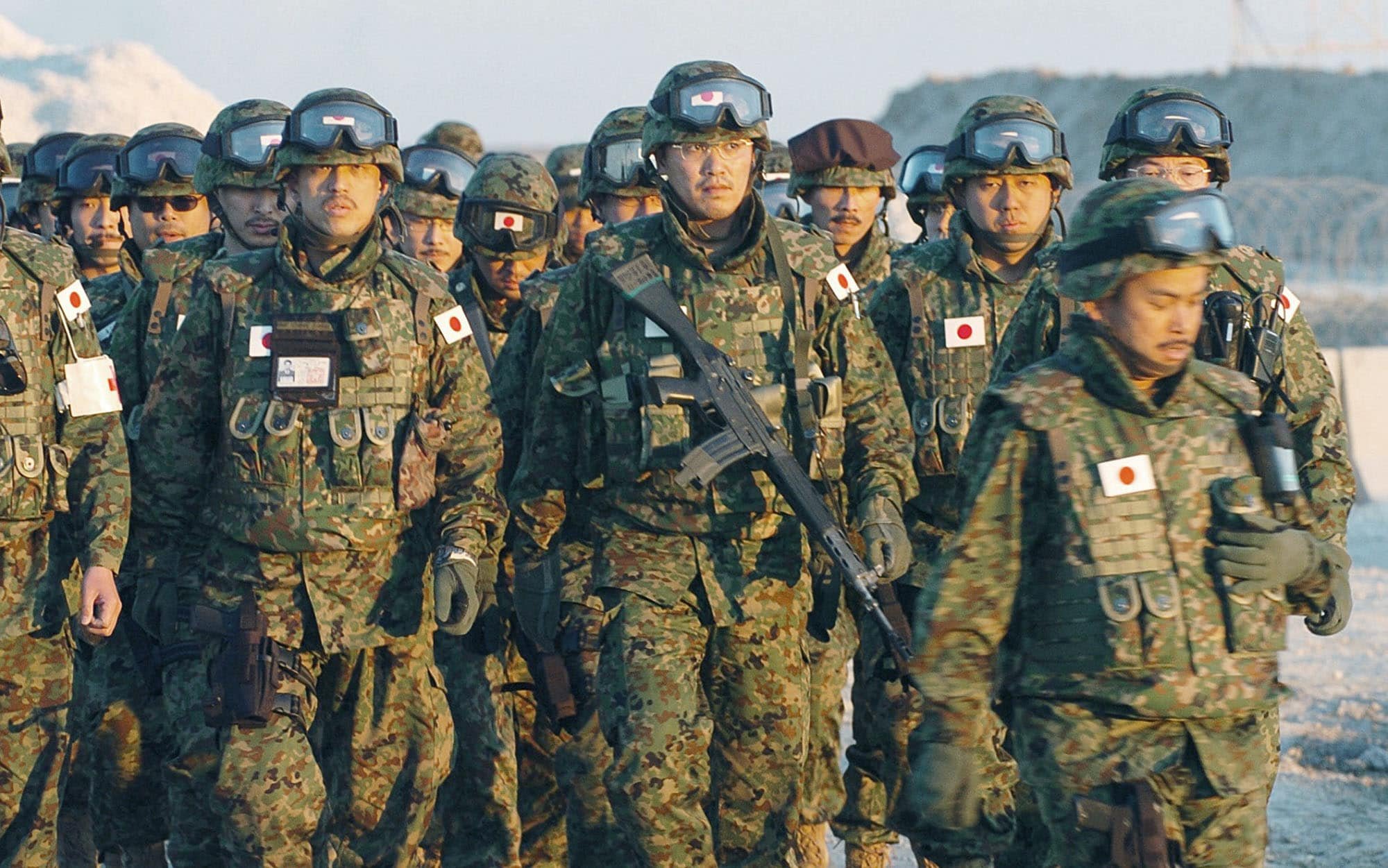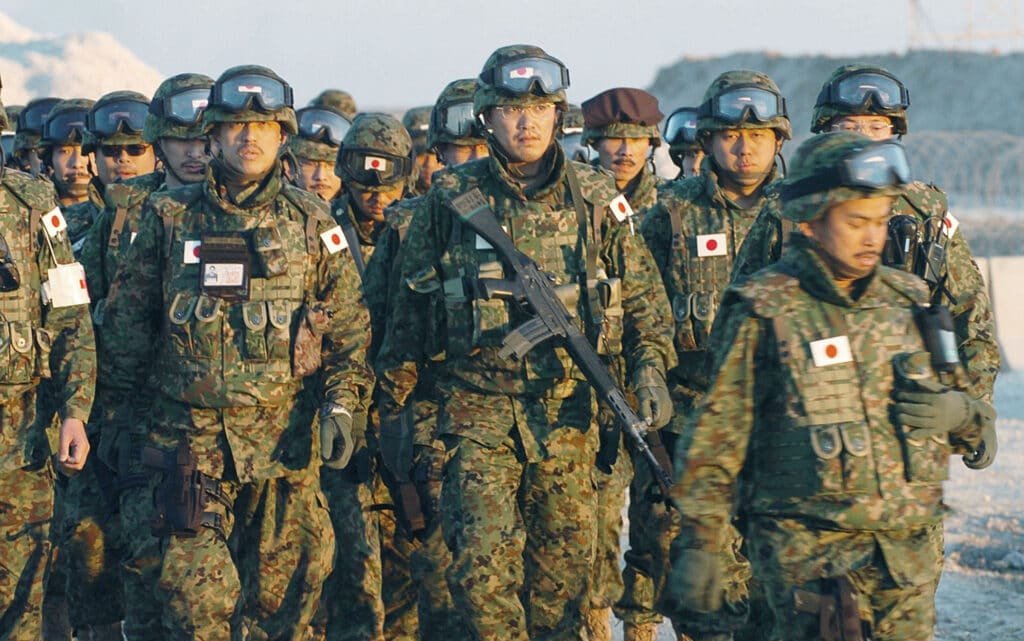 To this end, he sought throughout his second stint as Prime Minister to amend article 9 of the Japanese constitution. Much like the US however, the constitution of Japan cannot be changed by a simple majority in parliament. Instead, it has to be pass a two-thirds majority in parliament, before confirmation via a national referendum.
Abe never got this far with his goal. However, he did "re-interpret" article 9, somewhat controversially, in July 2014.
This allowed Japan to engage in "collective self-defense" with its allies. For the first time since its formation, SDF troops found themselves routinely deployed overseas to help with US and other allied peacekeeping efforts. Naturally, this enraged China's government, who saw it as an unwarranted provocation.
Looking to the Future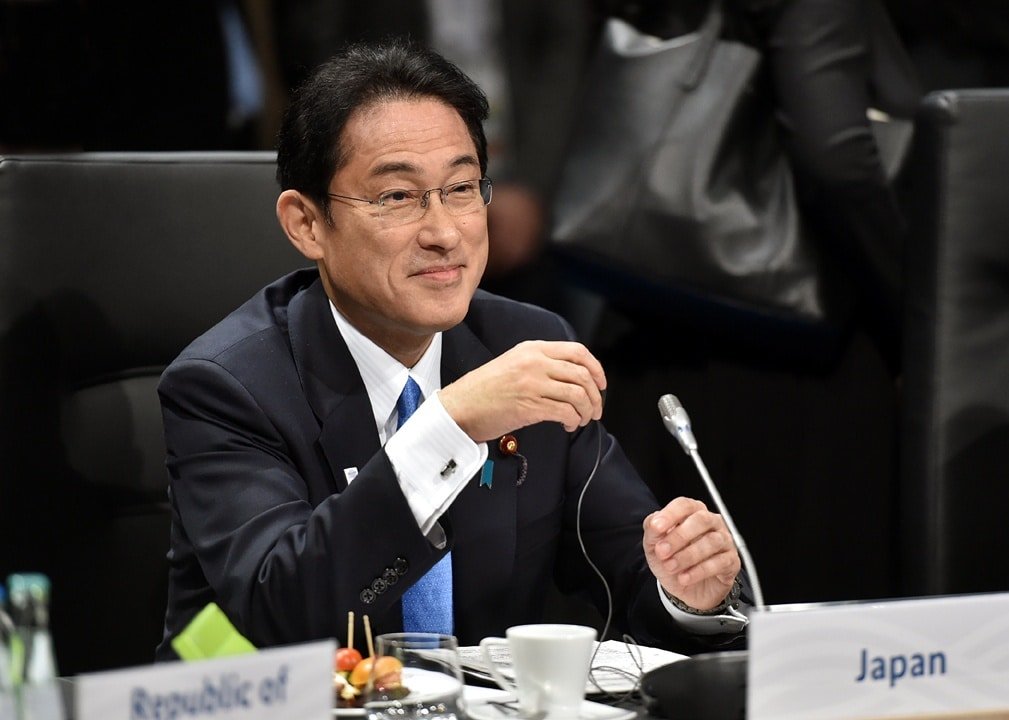 Ever the pragmatist, Abe realized that Japan and China would eventually have to "find a way to get along". Throughout his premiership he continually reiterated to the Chinese "My door is always open for discussions."
He also appointed Fumio Kishida as his foreign minister. Though no official change in policy was announced, many analysts saw this as Abe's stance on Chinese and Korean relations softening somewhat. Though certainly not a liberal by most western standards, Kishida hailed from the left wing of the LDP, and was noticeably less of a hawk in his dealings with the Chinese than Abe ever was.
It is to Abe's credit that he made such a move. He never forgot that, though he may have his own ideas, in Japan, the needs of the collective outweigh the desires of the individual.
In time, Kishida would go on to become Japan's Prime Minister, with Abe's full support. This followed a rather disastrous, short lived stint in the top job from Abe's former cabinet chief Yoshihide Suga.
The Olympics Come Home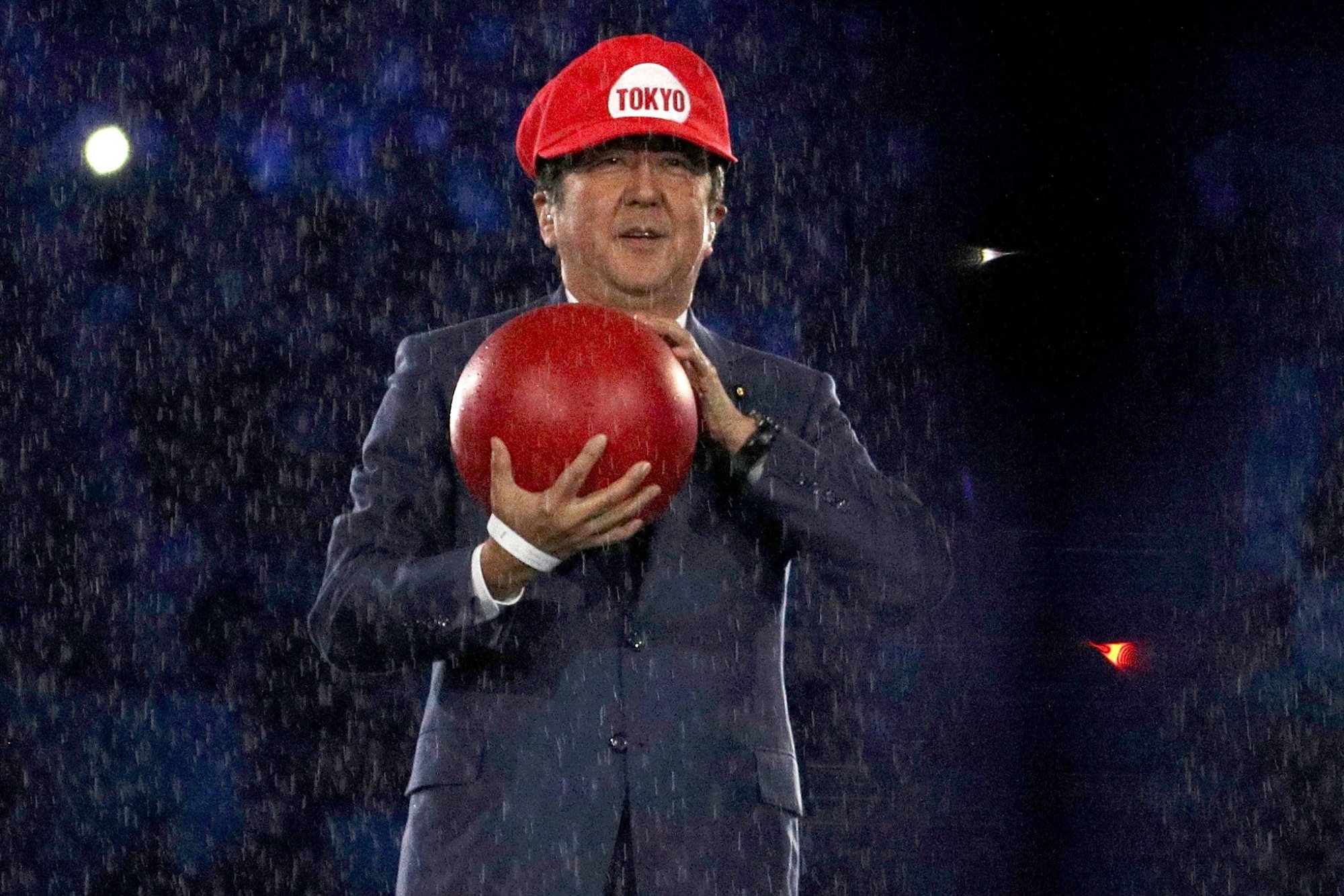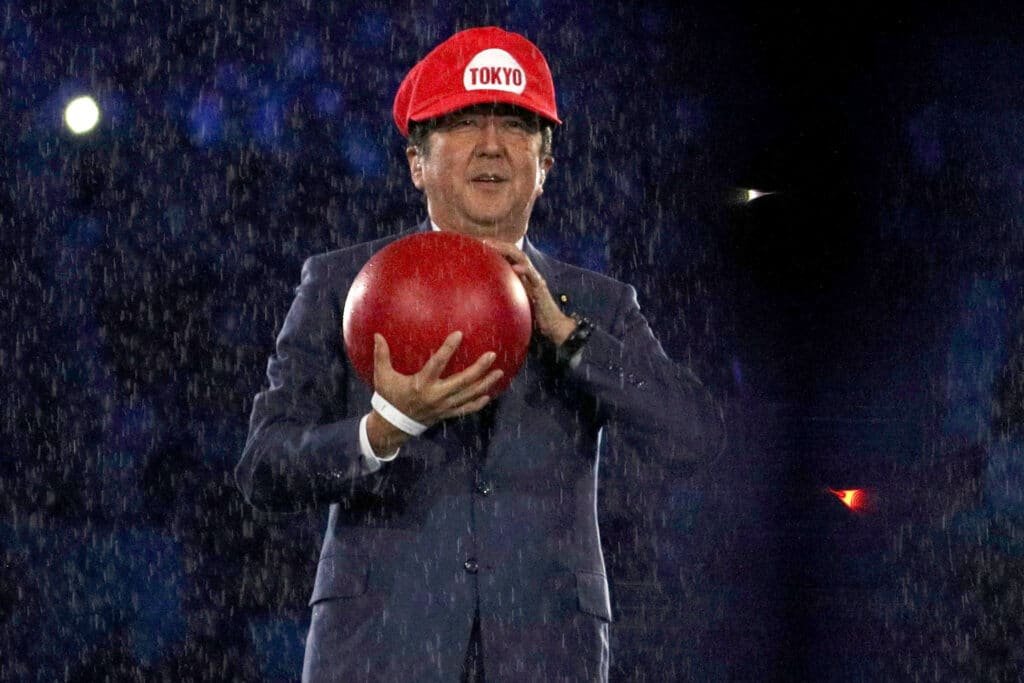 For all the achievements and reforms brought on by his radical "Abenomics" policies, Abe was somewhat circumspect when asked what he felt his proudest achievement was as PM.
"Bringing the Olympics back to Tokyo", he said with very little hesitation.
Tokyo previously hosted the games in 1964. At the time it served notice to the rest of the world that Japan was back. Rebuilt from the ruins of war, this great nation was ready to become a technological and economic powerhouse once again. The International Expo in Osaka 4 years later hammered home this point further still.
One of the most iconic images from Shinzo Abe's time in public life is that of him dressed as the popular video game character Mario. He donned the famous red cap of Nintendo's mascot for the closing ceremony of the 2016 Olympics, and promised that Tokyo 2020 would be the best yet.
Turmoil and Health Troubles Return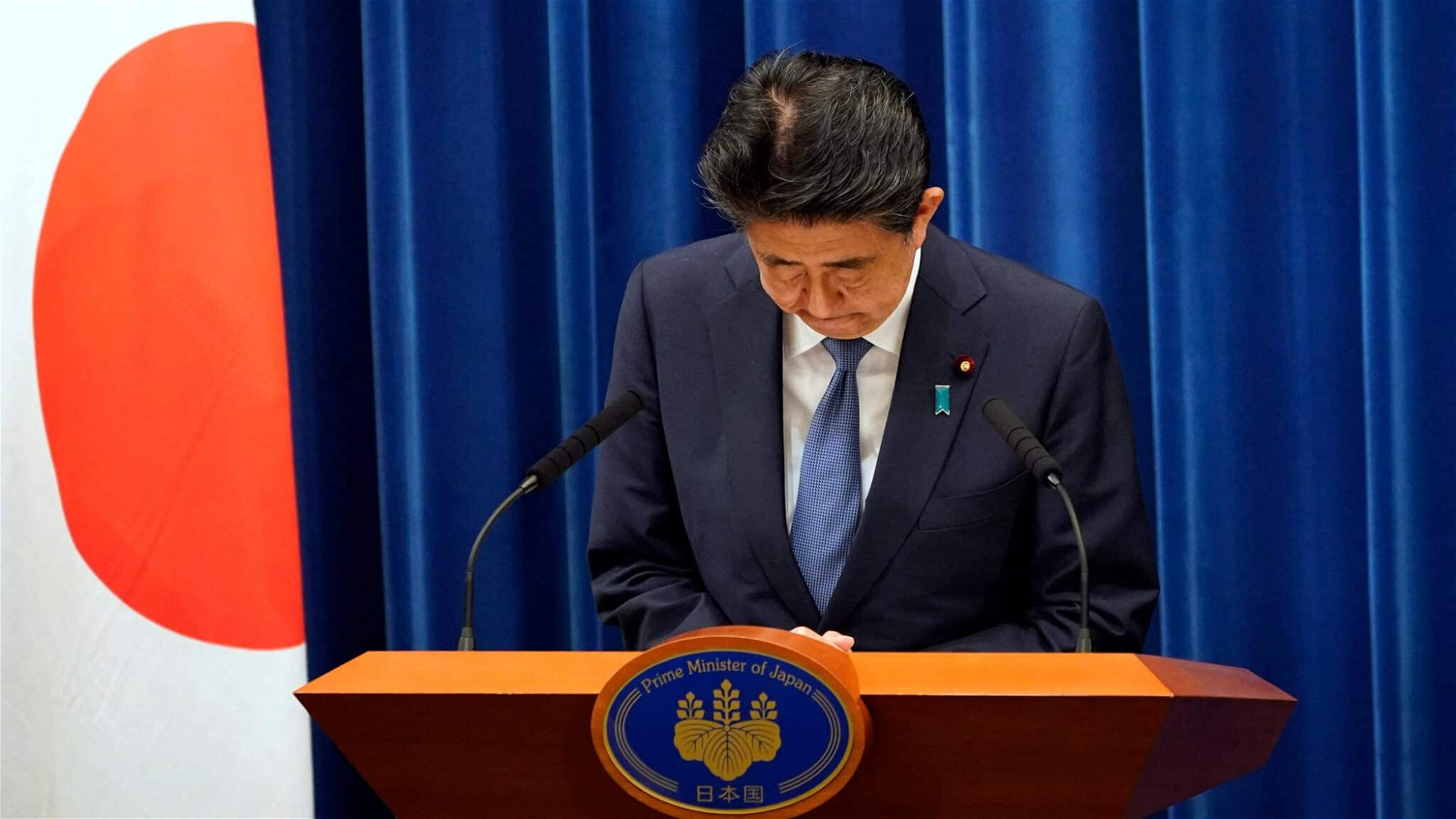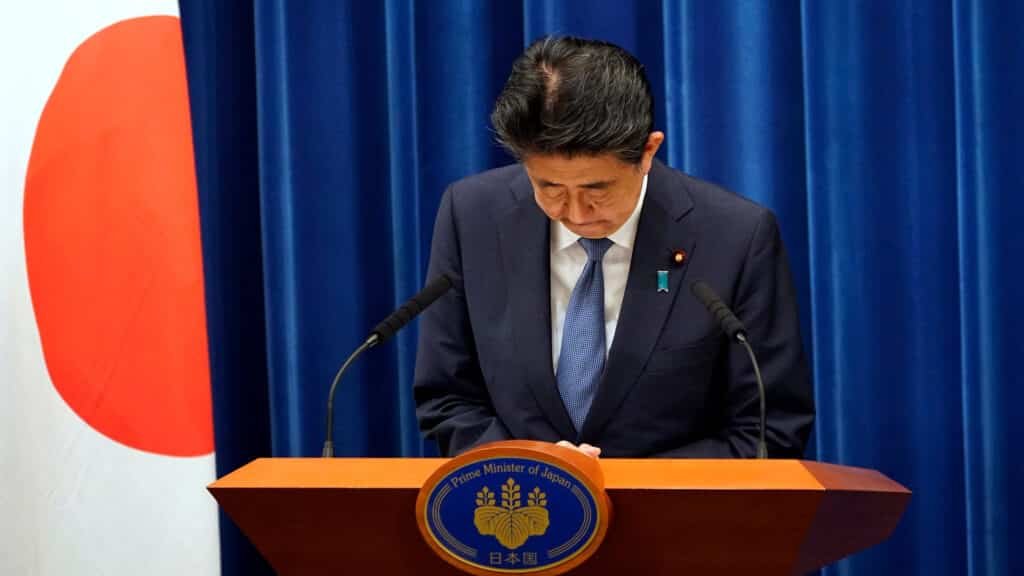 Unfortunately, the pandemic put paid to such hopes. That it did so was entirely beyond Abe's control, yet he did feel some responsibility. Indeed the pandemic would prove to be the hammer blow that finally drove him from office once again.
Shinzo Abe's first run as PM ended when he developed ulcerative colitis, a potentially dangerous stomach condition, exacerbated by stress. Feeling the pressure from the pandemic, the one year postponement of the Olympics, and the economic fallout from both, his condition flared up again.
Ever the statesman, Shinzo Abe made the decision once again to step down, to allow for new leadership to take Japan into the future.
Abe Leaves a Lasting Legacy
He remained an active and outspoken voice in the LDP however, right up until the very end.
Perhaps it is fitting that Shinzo Abe spent his final hours on this Earth doing what he did best, speaking directly to the Japanese people. His assassination probably means the days of roadside speeches from high ranking Japanese politicians are over.
However, his legacy and many achievements ensure his memory will live on.