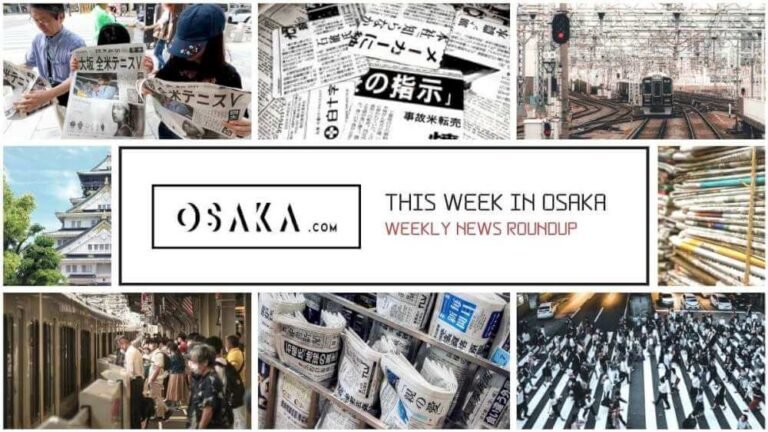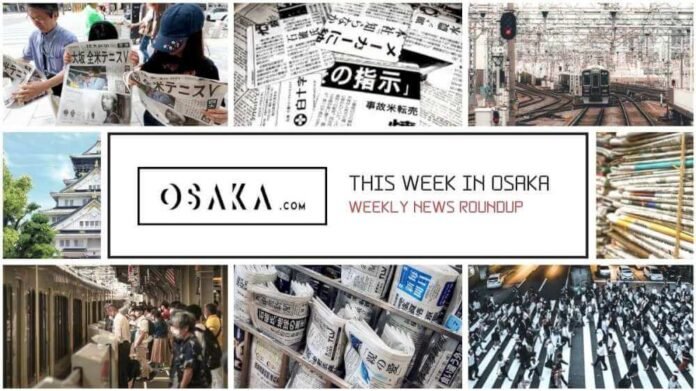 Each week, here at Osaka.com, we bring you a selection of some of the top stories about Osaka making the local and national news here in Japan. Sometimes it's serious, sometimes it's funny, but it's always direct to you, from Osaka.
Here's a look at some of the stories hitting the headlines in Osaka this week.
Record Levels of Rain Recorded Across Region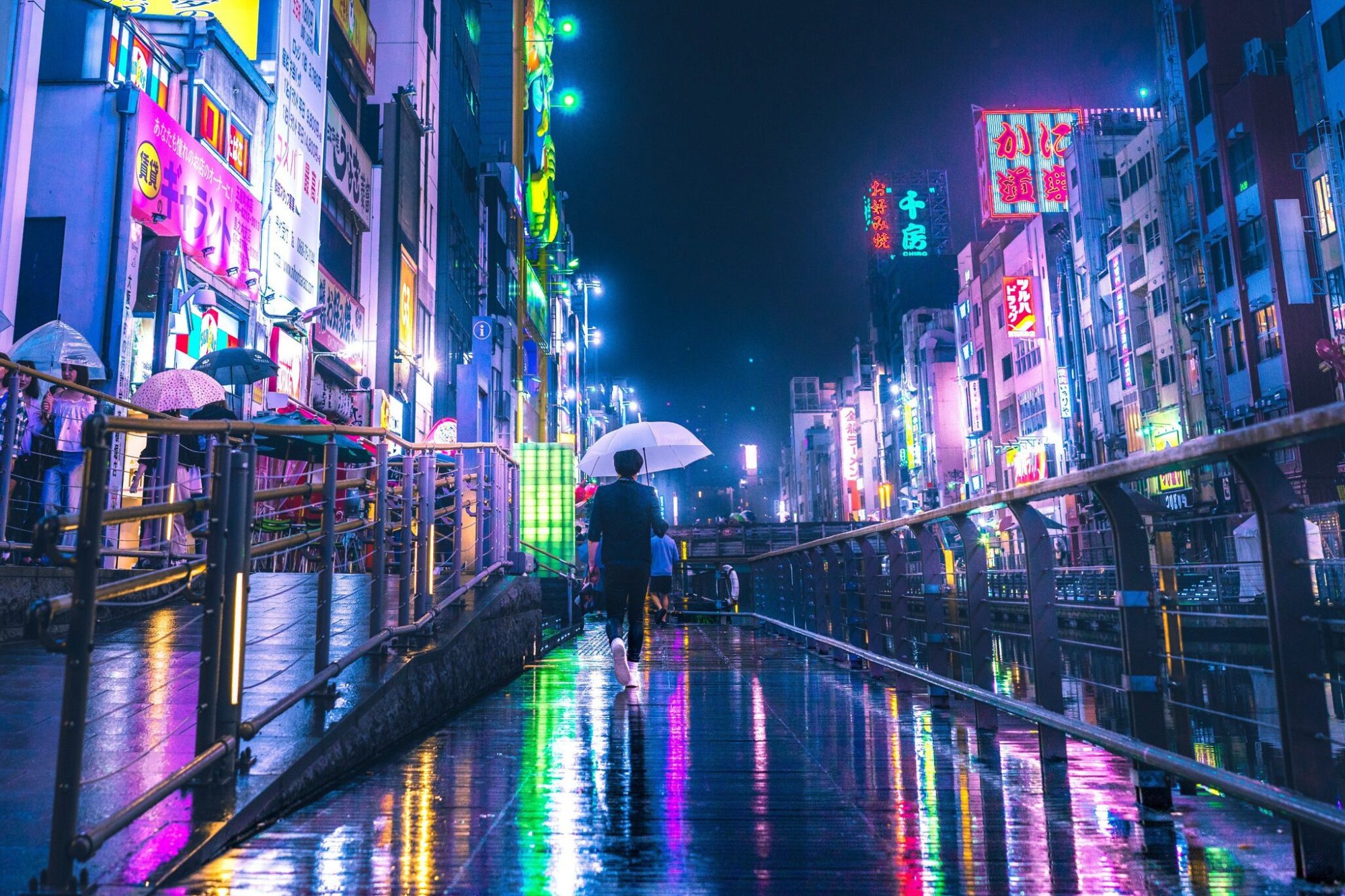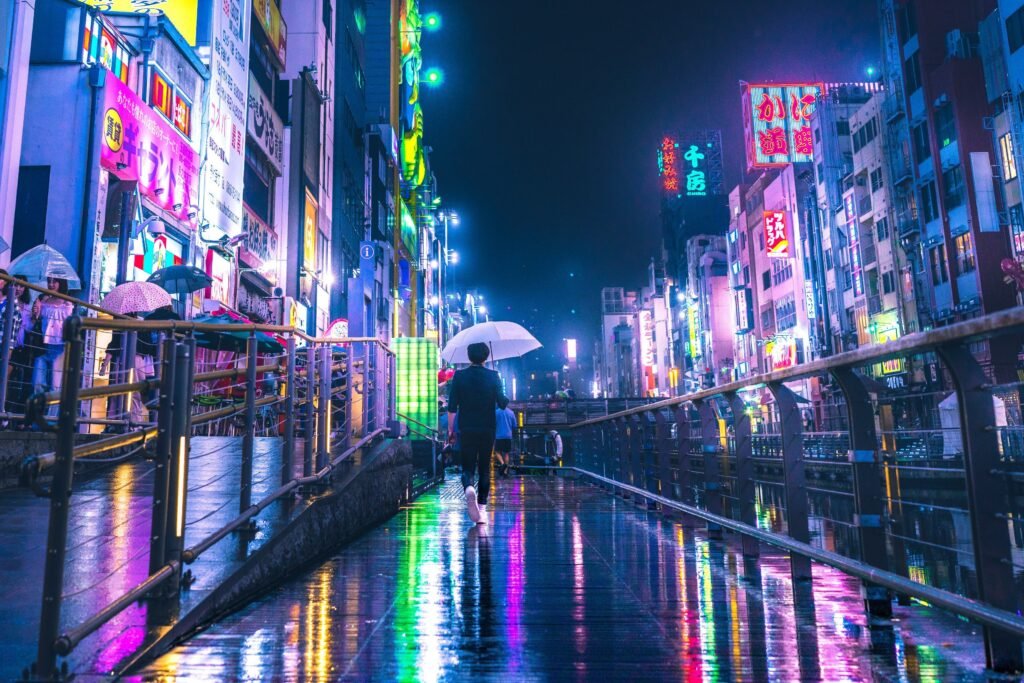 While most of the Earth's northern hemisphere continues to bake under record high temperatures, Osaka bucked the global trend this week. Instead, the Kinki region, incorporating Osaka, Kobe and Kyoto, posted record levels of rainfall. The high humidity and ambient heat only accelerated the process.
A record 90 millimeters of rain per hour fell on Tuesday of this week. This is a new record for Osaka, Kyoto and Shiga. The southern areas of Japan, namely Fukuoka, Oita and Yamaguchi, also set new rainfall records. Those areas were hit considerably harder than Osaka, with many rail services disrupted.
For a time on Tuesday, the Kyoto to Maibara section of the Sanyo Shinkansen was suspended. This caused considerable inconvenience for those travelling from Shin Osaka.
Record Rainfall, Record Heatwaves: a New Normal?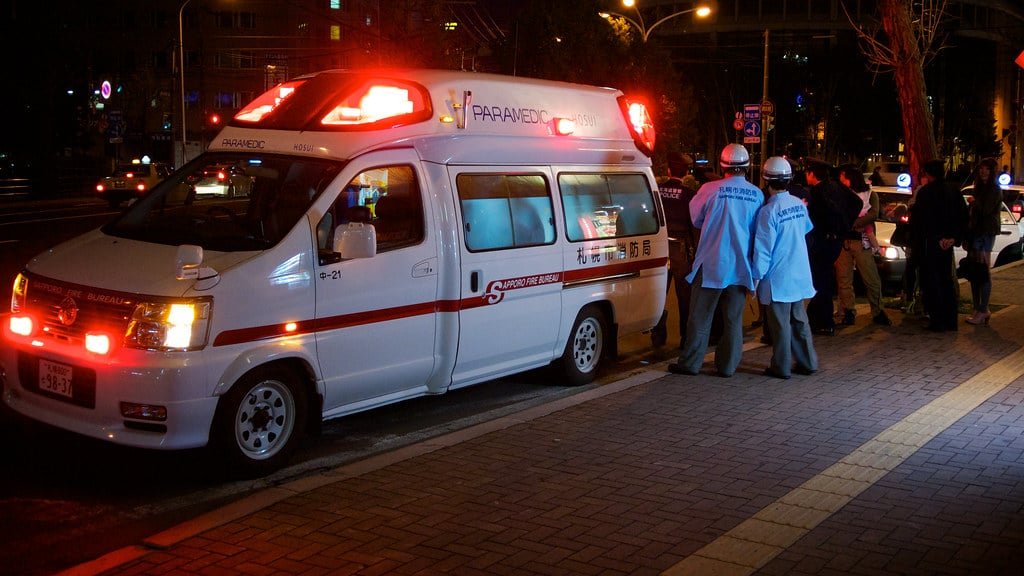 With every new weather record that falls over the course of this summer, many in Osaka are asking the question: How long will this go on. The famous comedian, Billy Connolly, once said of his native Scotland: "If you don't like the weather, wait five minutes." Twenty five years ago, this was a jibe at Scotland's seemingly erratic and all too fleeting summer.
However today, it pretty much sums up the nature of the weather in Osaka over the past couple of weeks. Torrential rain one day, near 40 degree sunshine the next. One resident commented this week on the chaotic weather. They said: "As I leave for work each day, I'm genuinely not sure if I need to take my umbrella or my sun hat and shades."
Meteorologists predict that the record rainfall will give way to baking hot sunshine as we move into August. On the plus side, as things get warmer and drier, we can expect humidity to drop to far more tolerable levels.
SDF Officer Arrested in Osaka on Theft Charges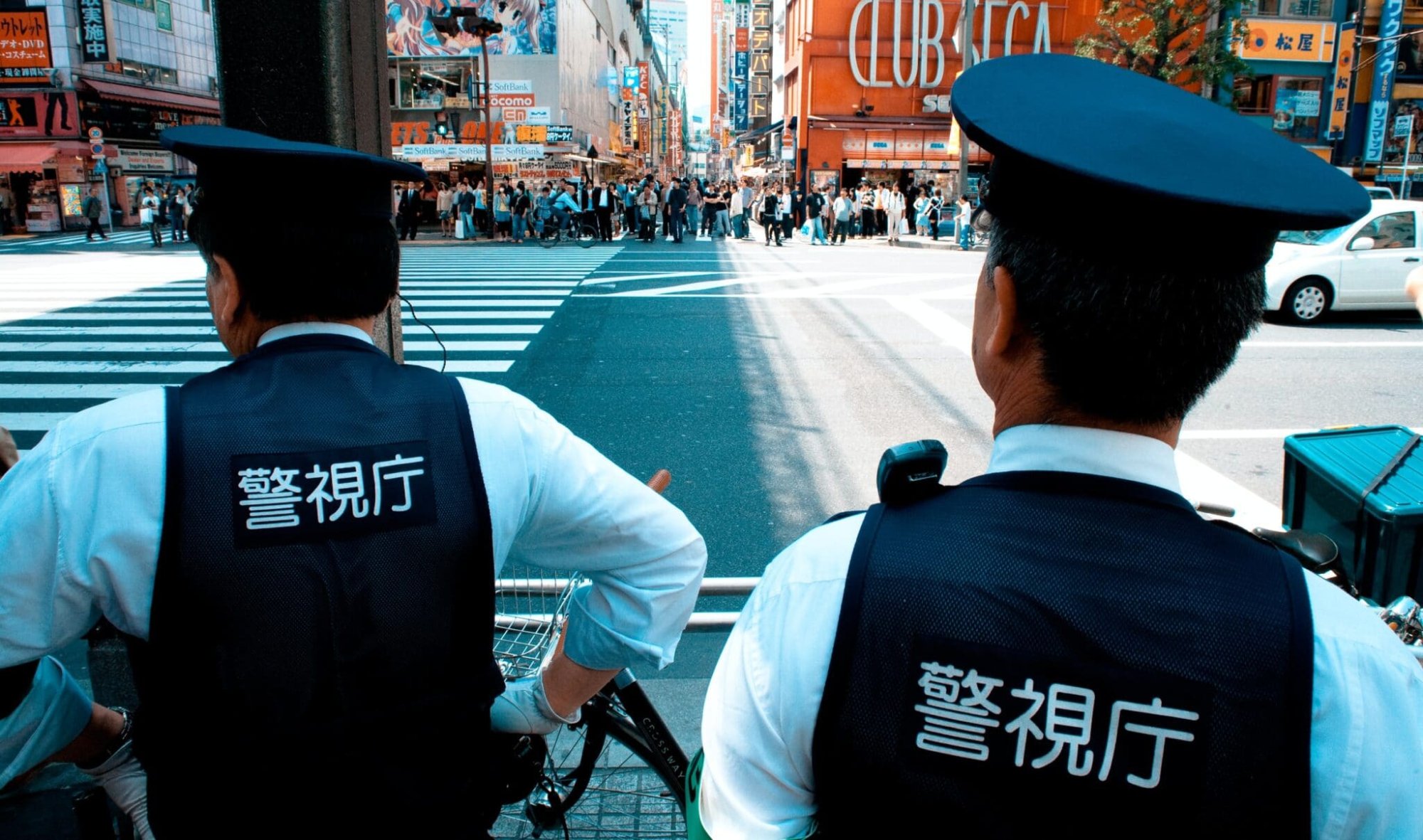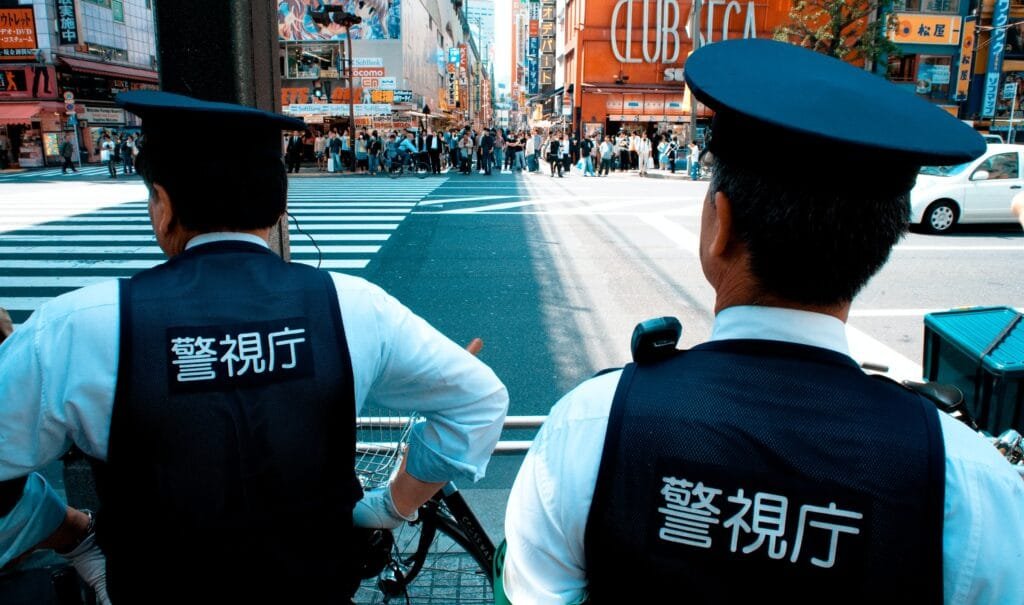 A Lieutenant Colonel in Japan's Self Defense Force was arrested in Osaka this week. He stands charged with theft and fraud. Hideki Takeo, 43, ordinarily works out of Camp Asaka, Saitama Prefecture. He attempted to withdraw money from an ATM in Osaka, using a fraudulently obtained from an elderly resident. The attempted fraud took place on May 1st of this year.
According to police, the cash card Takeo used in the attempted theft belonged to a woman in her 70s from Shijonawate. Investigators suspect Takeo worked with an accomplice as part of a "special fraud ring". This group specifically targets elderly and other mentally and emotionally vulnerable individuals. They employ deception either on the phone or via direct contact, to obtain the cards and their access codes.
Upon questioning, Takeo admitted to using the card. He also admitted to impersonating a police officer as he visited the victim's home on April 30th to obtain the card.
Thankfully, the victim's daughter, suspicious as to why a police officer would ask for a cash card, cancelled the card immediately. Takeo was, subsequently, unable to withdraw any funds.
And Finally…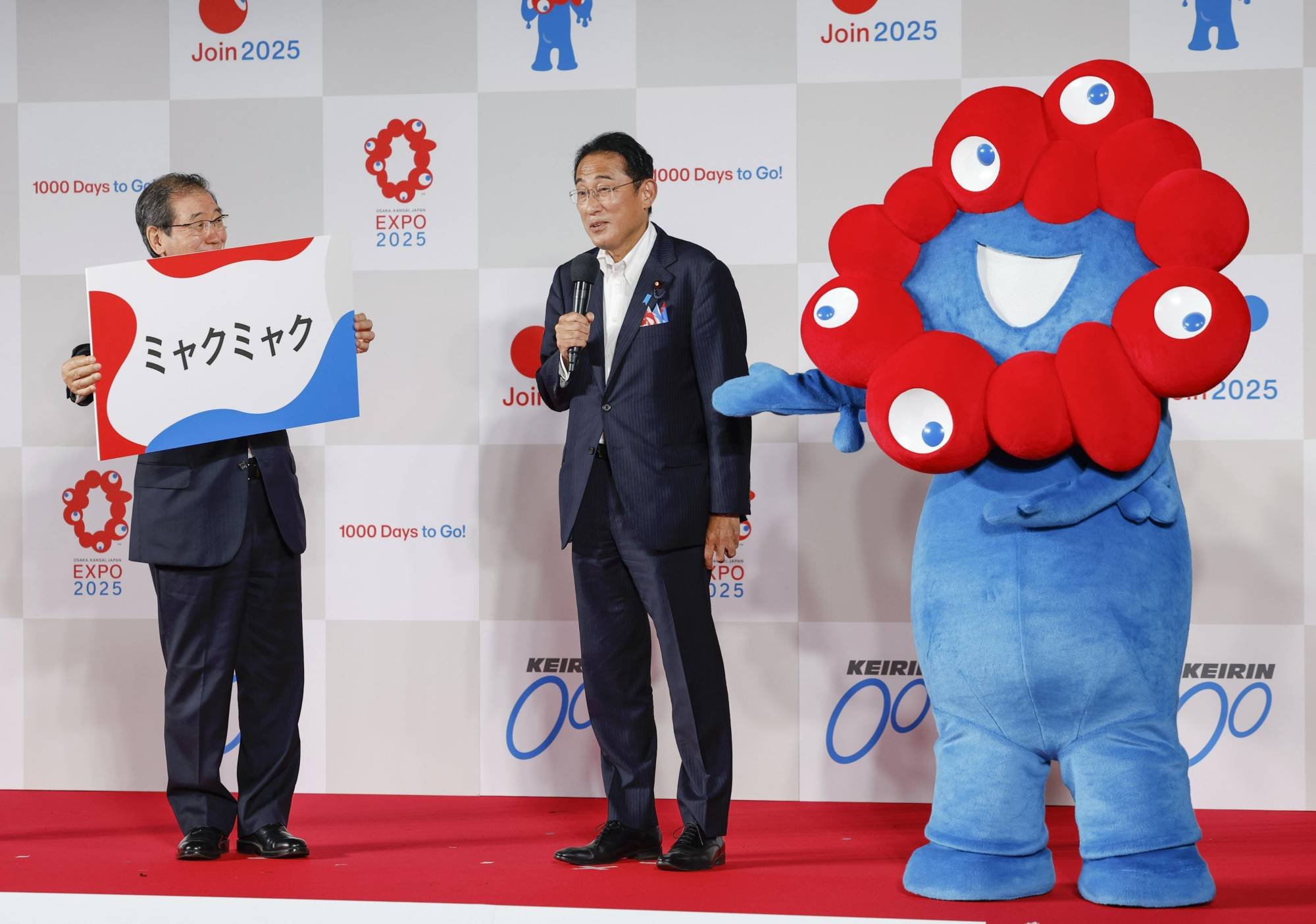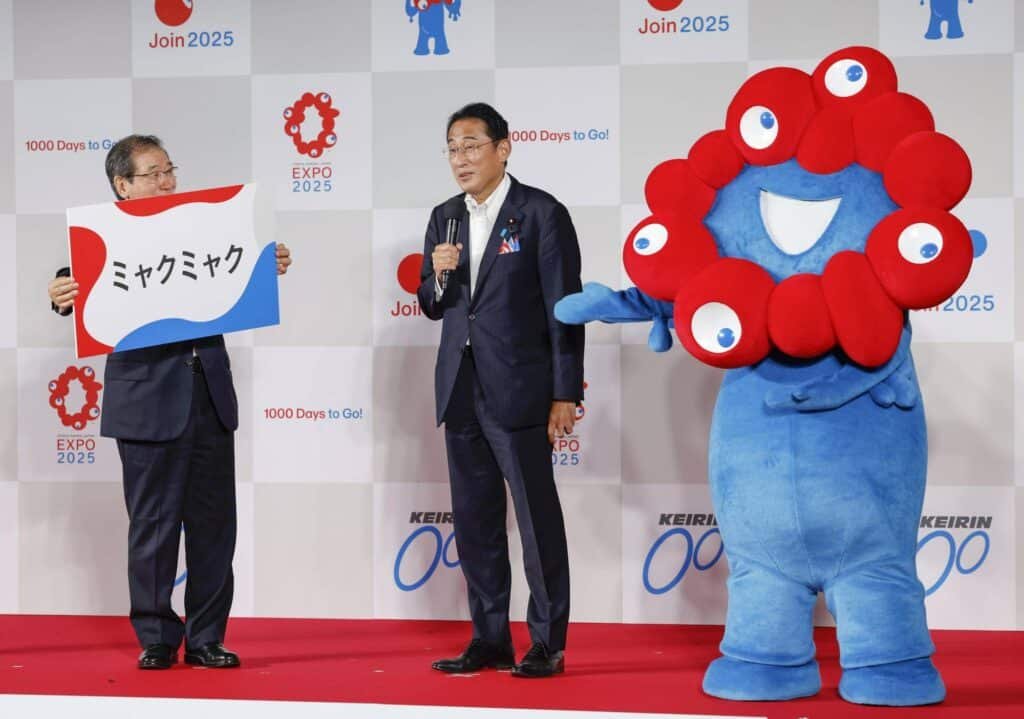 Osaka reached a significant milestone this week. Prime Minister Fumio Kishida visited the city to mark 1,000 days until the start of the 2025 Osaka Expo. Speaking at a promotional event, PM Kishida said he saw great opportunity in the Expo.
Appearing on stage alongside the event's much-maligned, 5-eyed mascot "Myaku-Myaku", Kishida spoke optimistically of his hopes for the event. He said: "Through the Expo, we can use cutting edge technology. We hope this technology will lay the path to a new age. We can use it as a chance to solve social issues."
In a departure from previous policy, Kishida has distanced himself from the so-called "Abenomics" policies. These were policies were championed and indeed named after the late Shinzo Abe. Instead, Kishida used the Osaka Expo event to further press his own idea for a "new capitalism".
For the time being this seems to be little more than a catchphrase. However, political commentators hope that, with his recent resounding victory in the upper house elections, and the guarantee of at least a year or two of probable political safety, Kishida will actually feel empowered to move beyond words.
Much like the Expo itself, gaining public attention, is easy in politics, but maintaining enthusiasm is much harder. If Kishida is still Prime Minister in 2025 when the Expo kicks off, then hopefully, that will mean he has succeeded in some of his goals.
That's all for now but be sure to check back again same time next week for another round of This Week in Osaka!