This past summer, I had the pleasure of visiting the home stadium of one of Osaka's best-known sports teams. Here's the kicker though: the stadium itself isn't actually in Osaka City. Despite carrying the city's name, the world-famous Gamba Osaka Soccer FC actually play their home games in the neighboring city of Suita.
Their current home, the Panasonic Suita Stadium is a first-class international sporting venue. It also one of Japan's most modern stadia.
So, join us today as we take a stroll around the Panasonic Stadium Suita. We'll give you the rundown on what you can see there, and also the huge variety of entertainment visitors can enjoy in and around the stadium's location.
But first, a brief history lesson.
Gamba's Second Stadium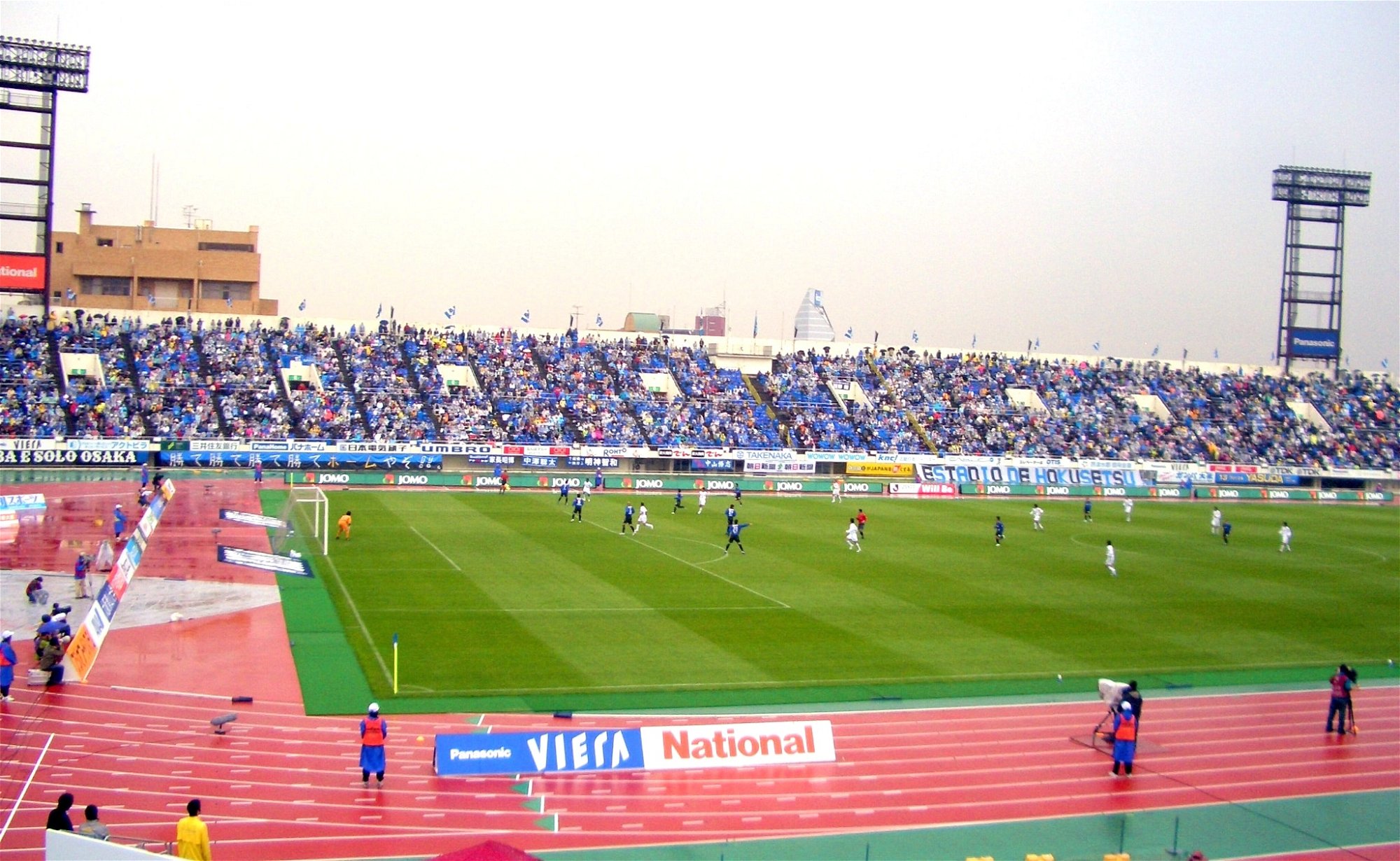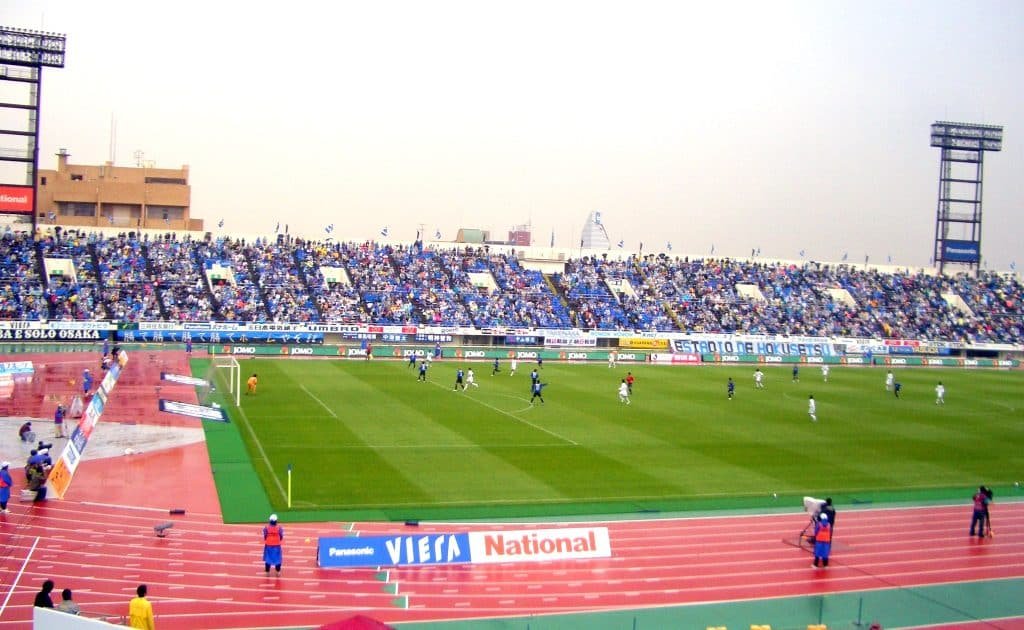 Gamba Osaka's current home, as we mentioned earlier, is one of the newest stadia in Japan. The Panasonic Stadium Suita only officially opened to the public in 2015.
Prior to this, Gamba played their home games at the Expo'70 Commemorative Stadium. The Expo'70 Commemorative Stadium first opened in 1972, close to the site of the aforementioned 1970 World Expo. Gamba Osaka played there since their initial inception in 1980. However, by 2013, the profile of Japanese soccer and of Gamba as a club had grown to such a point that the 21,000 seater stadium was no longer sufficient to accommodate demand. So, a plan was unveiled to construct a new stadium, to take Gamba and indeed football across Kansai into the 21st century.
A New Stadium for a New Era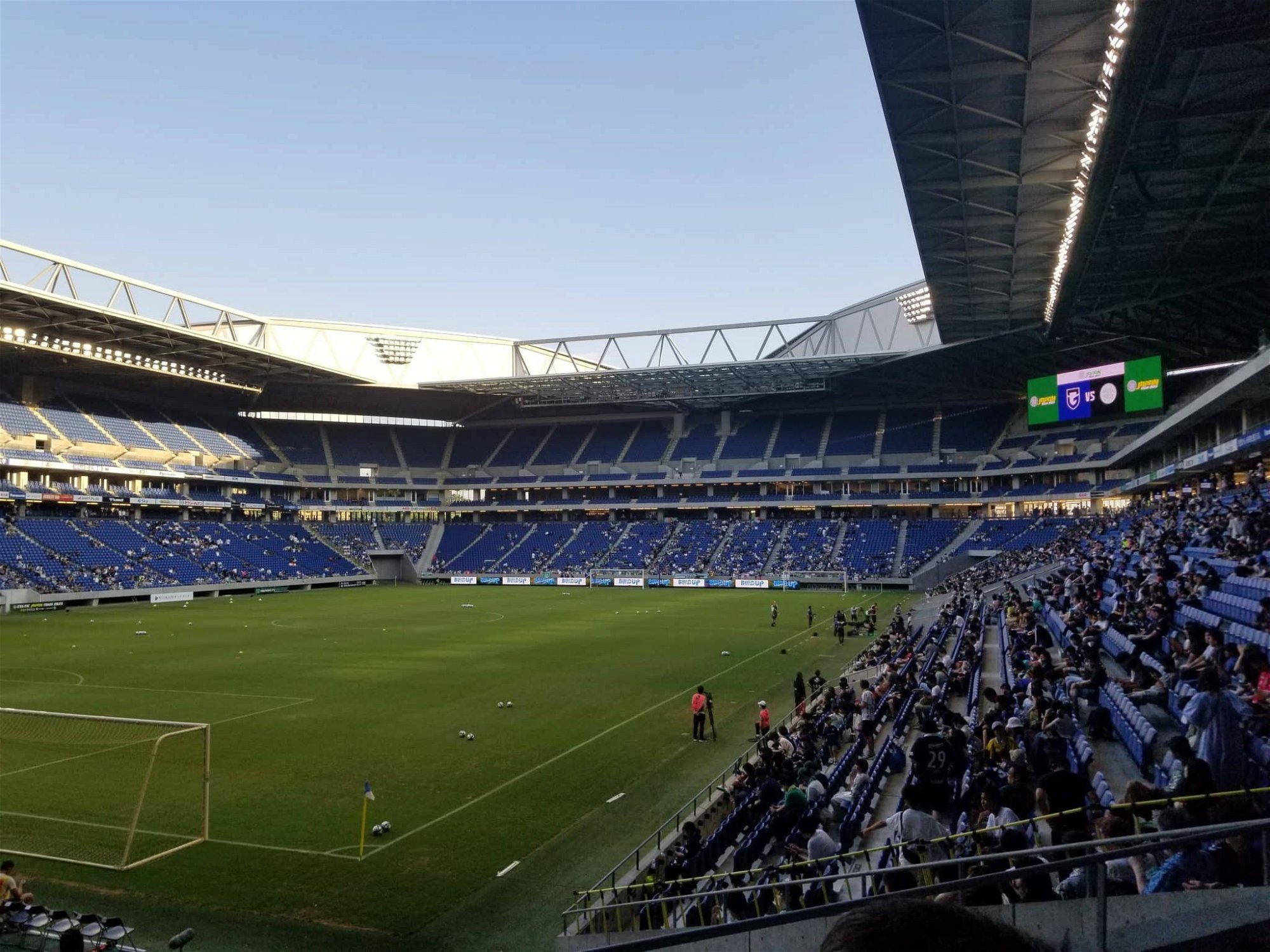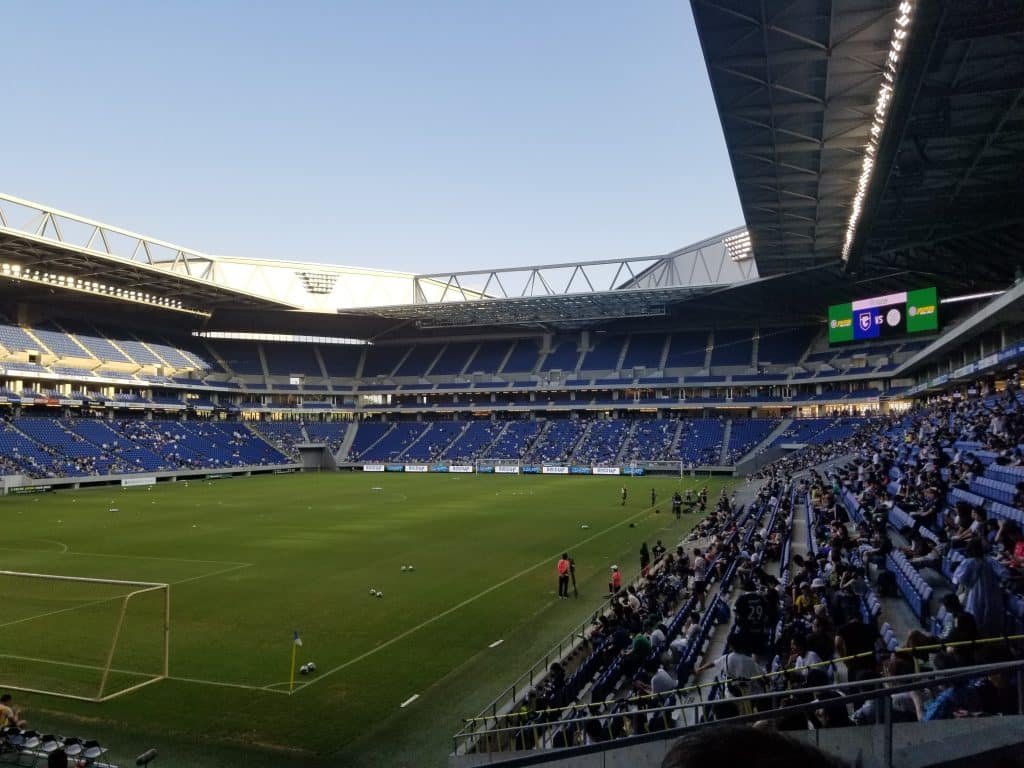 From 1998 onwards, Japan has qualified for every single iteration of the FIFA World Cup. They even co-hosted soccer's premier international tournament alongside regional rival South Korea back in 2002. Since then, soccer has only grown in stature, with Gamba and their city rivals Cerezo both claiming numerous accolades and trophies across the J-League's 30 year history.
With this growth, came a huge surge in demand for matchday tickets. So the decision was made to move to a new, purpose built 40,000 seat stadium, just a short ride away from their old home. The stadium opened on October 10th 2015. Initially, the stadium carried the name: The Suita City Football Stadium.
However, Gamba Osaka did not forget their roots. The Expo'70 Commemorative Stadium remains an important element of the clubs's present and future.
To this end, from 2015 onwards, in addition to hosting local athletic events and occasional rugby matches, The Expo'70 Commemorative Stadium is also the home of Gamba's under-23 side. As part of the J-League's ongoing commitment to youth development, Gamba are one of a number of top flight clubs who have an under-23s side playing in League J-3, Japanese soccer's third professional tier.
Quick International Recognition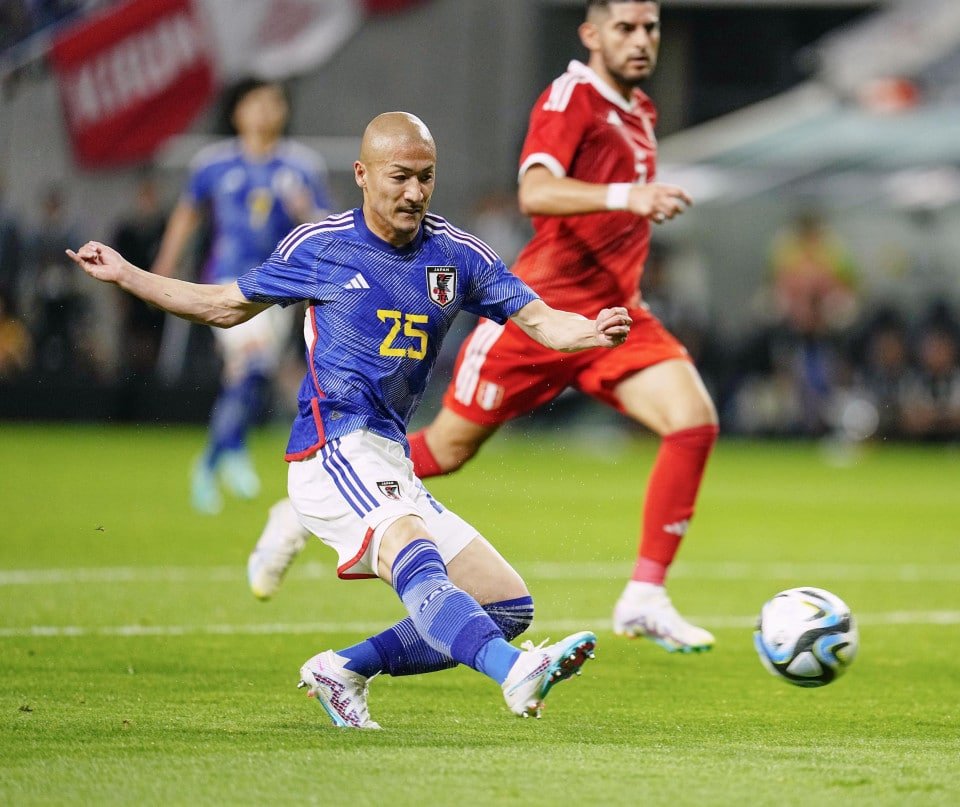 It didn't take long for the new stadium to gain popularity outside of Japan. In June 2016, the new stadium hosted Japan's national team for the first time. Although the game ended in a disappointing 2-1 defeat to Bosnia and Herzegovina the electric atmosphere created by the 35,000 fans in the stadium certainly raised a few eyebrows among the bigwigs at JFA headquarters. The stadium has hosted numerous international games for both Japan's men's and women's national teams since. Most recently, the stadium hosted a 4-1 win for the Japan men's national team over Peru in the 2023 Kirin Cup.
New Name, Same Stadium
With the Suita City Stadium proving to be a big hit with both local and visiting supporters, it wasn't long before big business came calling with commercial opportunities. Chief among these were the stadium naming rights. It's become something of a tradition in European soccer recently for some clubs to offer their main shirt sponsor the opportunity to name the stadium as part of the financial package. Manchester City's Ettihad Arena and Arsenal's Emirates Stadium, in the English Premier League are probably the best known example of this.
Gamba Osaka are 70% owned by multinational tech giant Panasonic. Indeed when the team first formed in 1980, it was, in essence, a club for Panasonic workers.
So, it came as little surprise to many when Panasonic confirmed in 2018 that they were renaming the stadium.
From then onwards, the venue has been known as the Panasonic Stadium Suita. However, it still retains its old name, The Suita City Stadium, for international matches, in keeping with FIFA rules.
Recent International Visitors to Panasonic Stadium Suita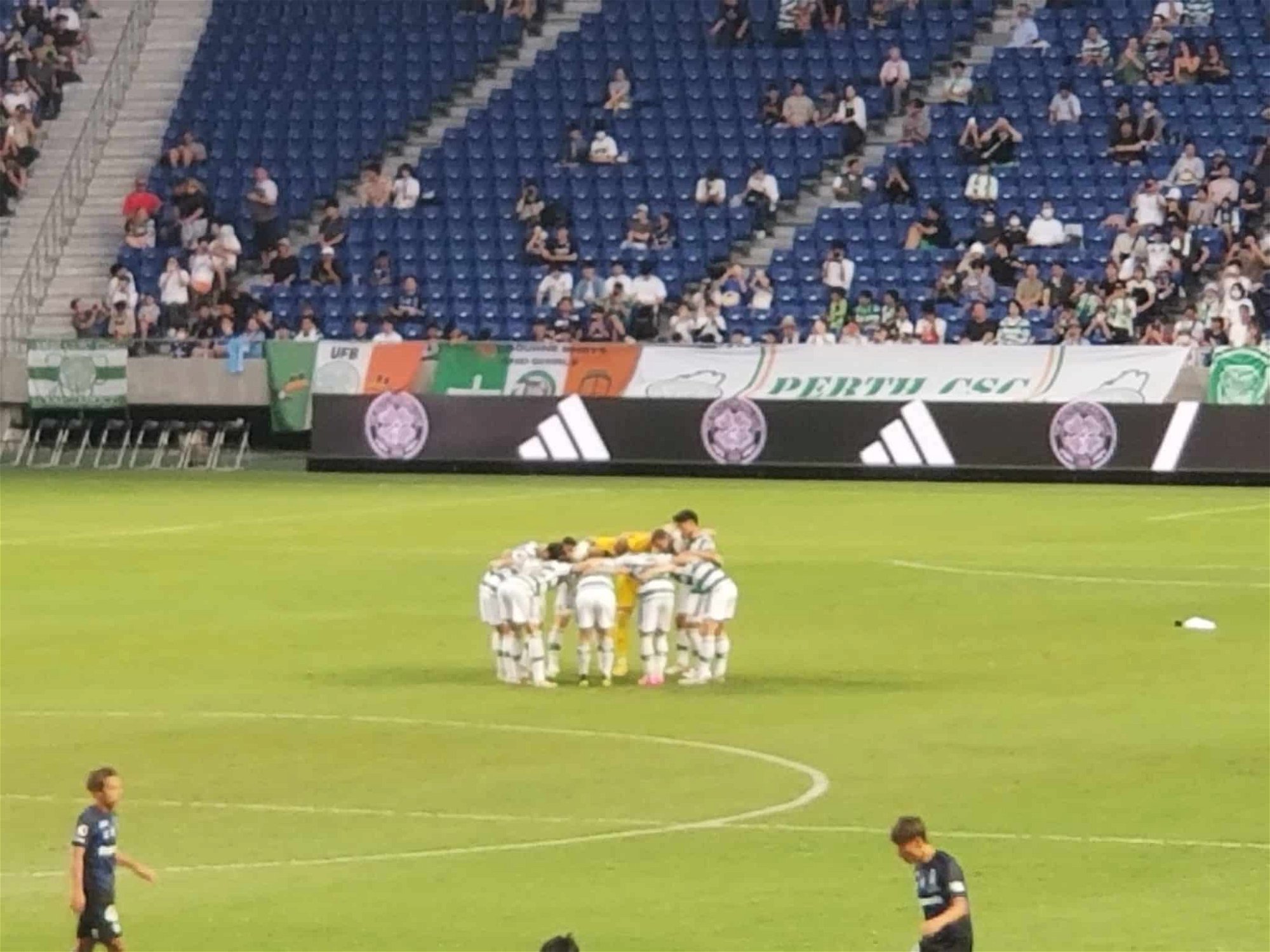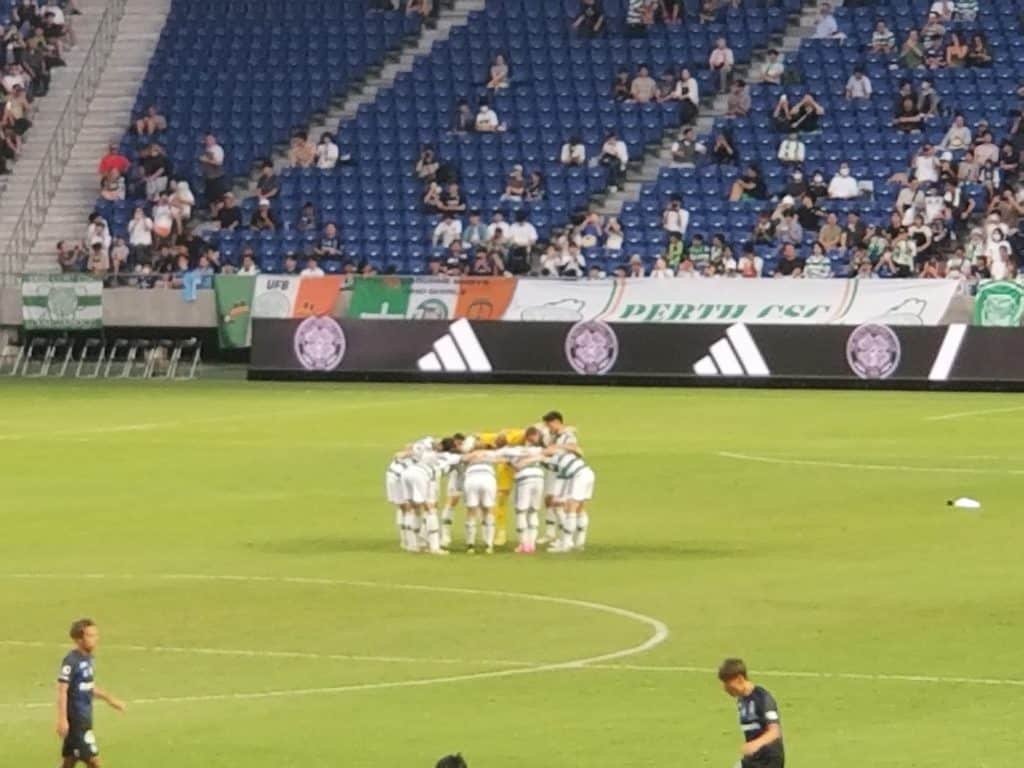 For this lifelong football fan, and 5 year resident of Osaka, it was a dream come true this summer. Scottish Premiership Champions Celtic, the soccer team I have supported since I was an infant, came to Japan this summer for 2 friendly matches against the local opposition. The first, was a thrilling 6-4 defeat at the hands of Yokohama F-Marinos.
However, 4 days later the famous Green and White Hoops headed down to Kansai, to play Gamba in the second part of their week-long trip to Japan.
Naturally, I was there, along with thousands of other Celtic fans, many hailing from Australia, New Zealand and other parts of the Asia Pacific region. The majority of the photos you will see accompanying today's article were taken on that sunny July evening.
Celtic's profile in Japan has risen somewhat in the last couple of years. In the past 2 seasons, Celtic have signed 6 Japanese players. Among them are two local boys from the Osaka area. Kyogo Furuhashi, who attended high school in nearby Nara City, and Daizen Maeda, who was born and raised in Osaka City.
On the day, Celtic ran out 1-0 winners, thanks to a somewhat fortuitous goal from their Argentine reserve left-back Alexandro Bernabei.
The result was almost irrelevant however. Both teams gave it their all in a barnstorming contest. The reputation of Panasonic Stadium and its hospitality to visiting fans certainly received a deserved boost from the occasion too.
How much are Stadium tickets?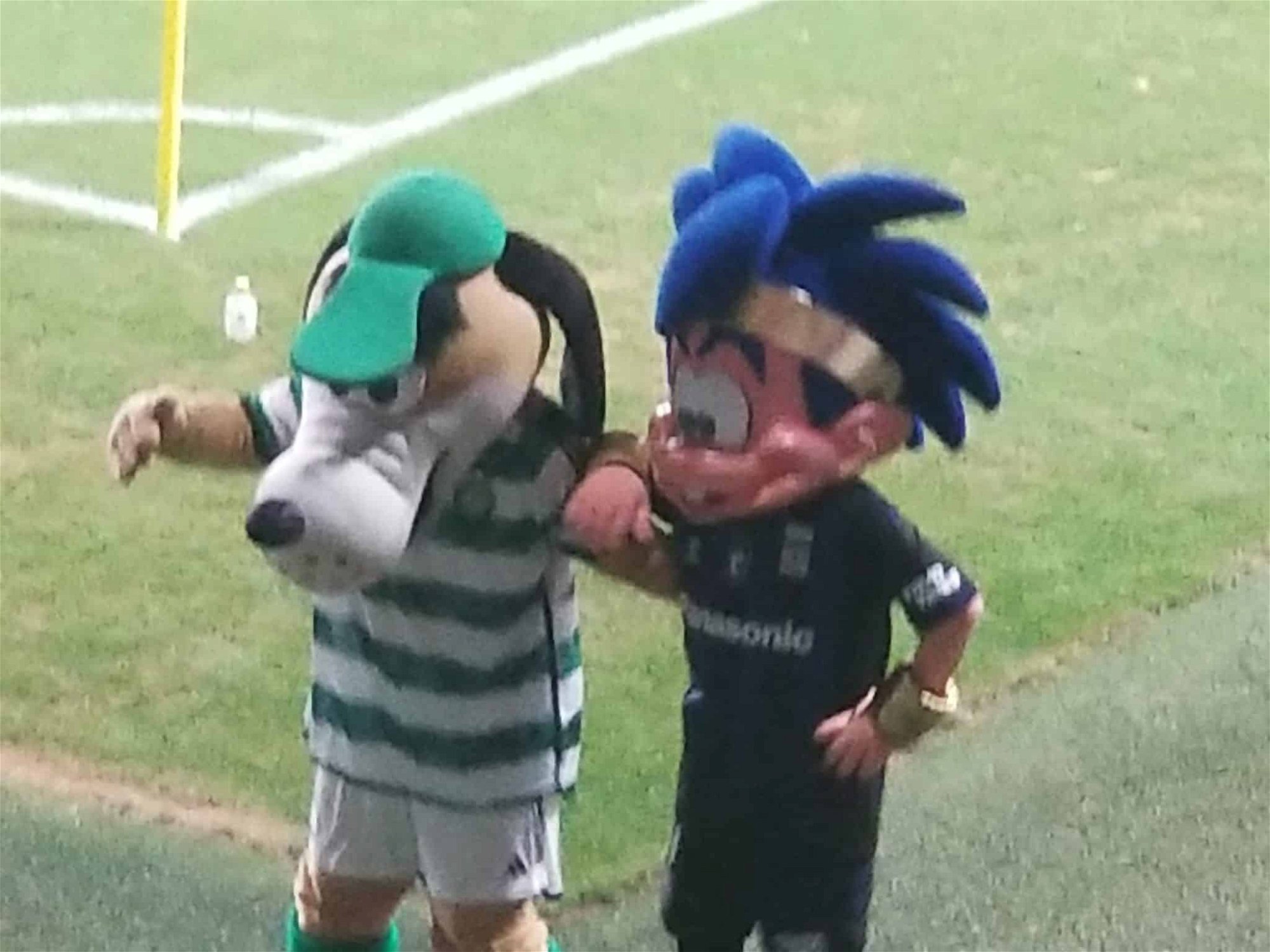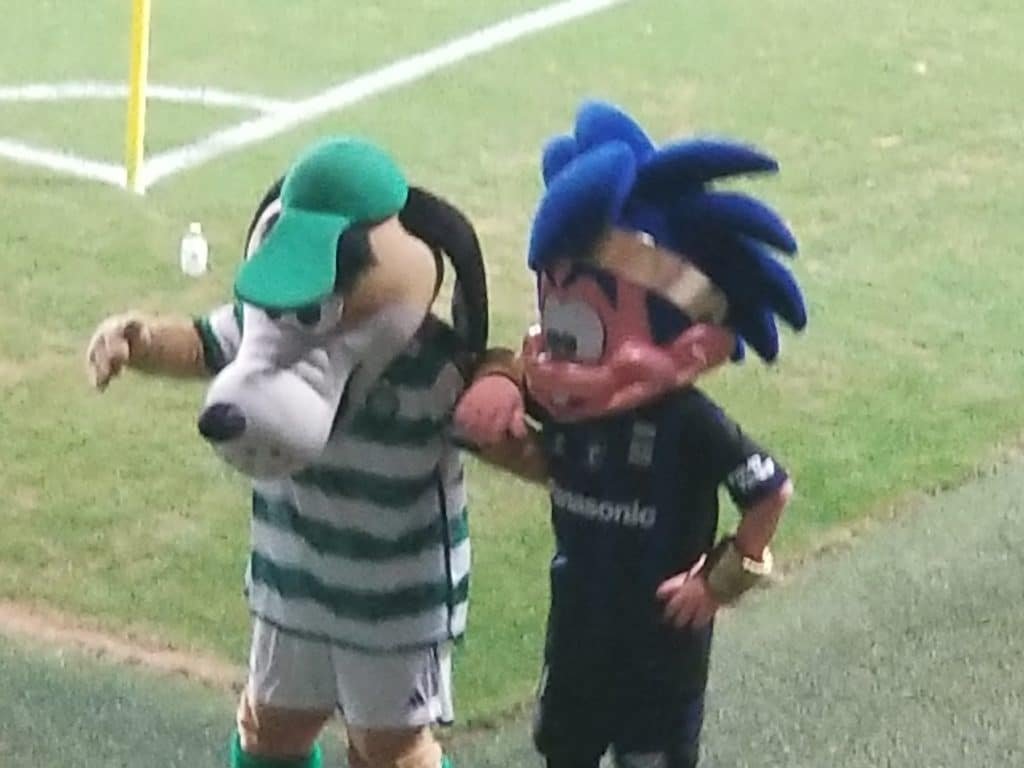 Within the Panasonic Stadium, there are, typically 3 grades of seating. The cheapest seats are those behind each goal. Be prepared for some rowdy, yet good-natured rabble, if you choose to sit here though. Behind the goals is typically where the "Ultras" fan groups position themselves. They spend most of the game on their feet, singing songs, waving huge banners, and urging the team onward to victory.
You should also note that seating in these areas is non-reserved. So if you are part of a group, there is no guarantee you'll be able to sit together if it's a busy crowd.
The next grade up are the seats running alongside the pitch, but not including those at or near the half-way line. These are about 20-30% more expensive, but do offer a superior view of the game, and allow you to reserve your seats. So, for that little extra, you can ensure your family and friends can all sit together.
Finally, there are the "S" class seats. These are the most expensive seats, on or near the halfway line. They typically run to about double the price of the cheapest seats, sometimes even more.
However, as an ordinary fan, my honest opinion is that there really isn't much difference between the mid-range reserved seats and the "S" class. So, if you're just there to enjoy a matchday, I'd recommend mid-tier priced seating.
Prices vary depending on the event, but as a rough guide, for an ordinary J-League fixture, prices are as follows.
The lowest priced seats are 3,600 yen, with the most expensive regular seats coming in at 5,600 yen.
Premium seating, including some elements of additional hospitality costs 15,800 yen. You can find a more detailed breakdown at Gamba Osaka's official ticketing website.
Food and Drink Within the Stadium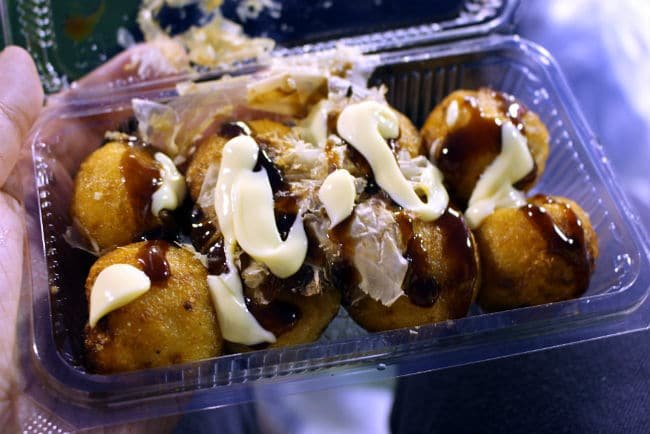 One of the major advantages Japanese soccer stadia have over countries like my native Scotland is the unhindered availability of alcoholic drinks and a greater variety of in stadium food options.
In addition to the expected beer and wine, you can also enjoy a variey of chu-hi. Chu-hi are Japanese cocktail style drinks, mixing fruit flavours with a small amount of vodka-style spirits.
If you've ever tasted a Bacardi Breezer, or a Smirnoff Ice, then you probably get the picture.
My personal favorite is the Mikan (Japanese orange) flavor chu-hi. At the time of writing this seems to be a purely Kansai thing, as I can't find them anywhere in the shops in my current base of Nagano Prefecture.
Likewise, food options are diverse too. On a matchday you will find food vendors both inside and outside the stadium. Matchday staples like fried chicken, burgers and fries are, of course available. However, you'll also find other, more uniquely Osaka fare, such as kushikatsu, yakitori and, of course, the legendary takoyaki.
Also, unlike stadiums I have visited elsewhere around the world, pricing within the food and drink areas is far more family friendly. It is perhaps slightly more expensive than a convenience store, but the difference is marginal.
As an added bonus, any drinks you buy come in a smartly printed Gamba Osaka plastic cup, complete with the club emblem. This makes for a nice little souvenir for first time visitors to the stadium.
Nearby Amenities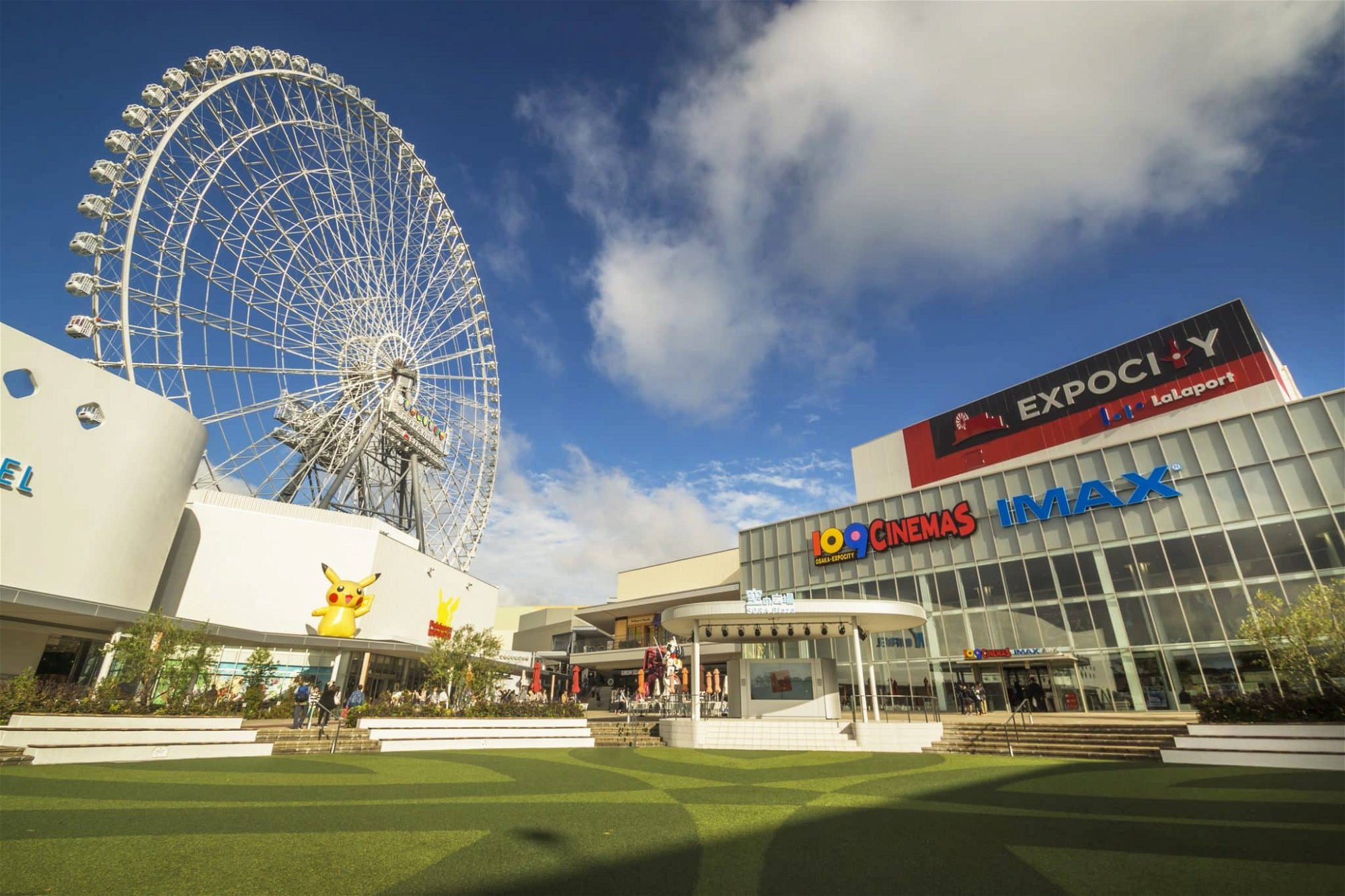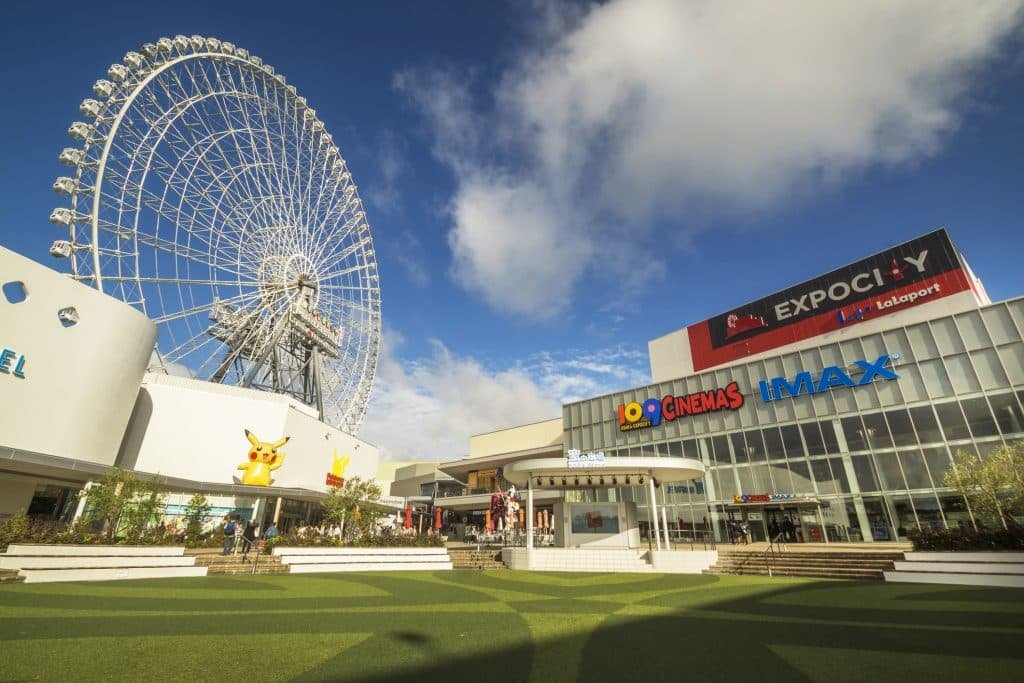 Although it is a bit far from the city center, the area around Panasonic Stadium Suita has a lot to offer besides the beautiful game. In the shadow of the stadium, about 5 minutes away on foot, you will find Lalaport Expo City. This massive shopping and entertainment complex is a day out all in itself. It offers a multiplex IMAX cinema, various shops and eateries. The mall also has a wide range of outlet stores. You'll find international brands like Adidas, Zara and Reebok, alongside popular domestic options such as Uniqlo. As outlet stores, there are plenty of bargains to be had if you know where to look. For short term visitors to Osaka, there is also the added bonus of tax free shopping at a selection of stores within Lalaport Expo City.
As a personal favorite, I really enjoyed the Turkish kebabs on offer from the stall in the shopping center's front courtyard. Nothing sets you up for a day of football and a few beverages quite like a good kebab!
Getting to Panasonic Stadium Suita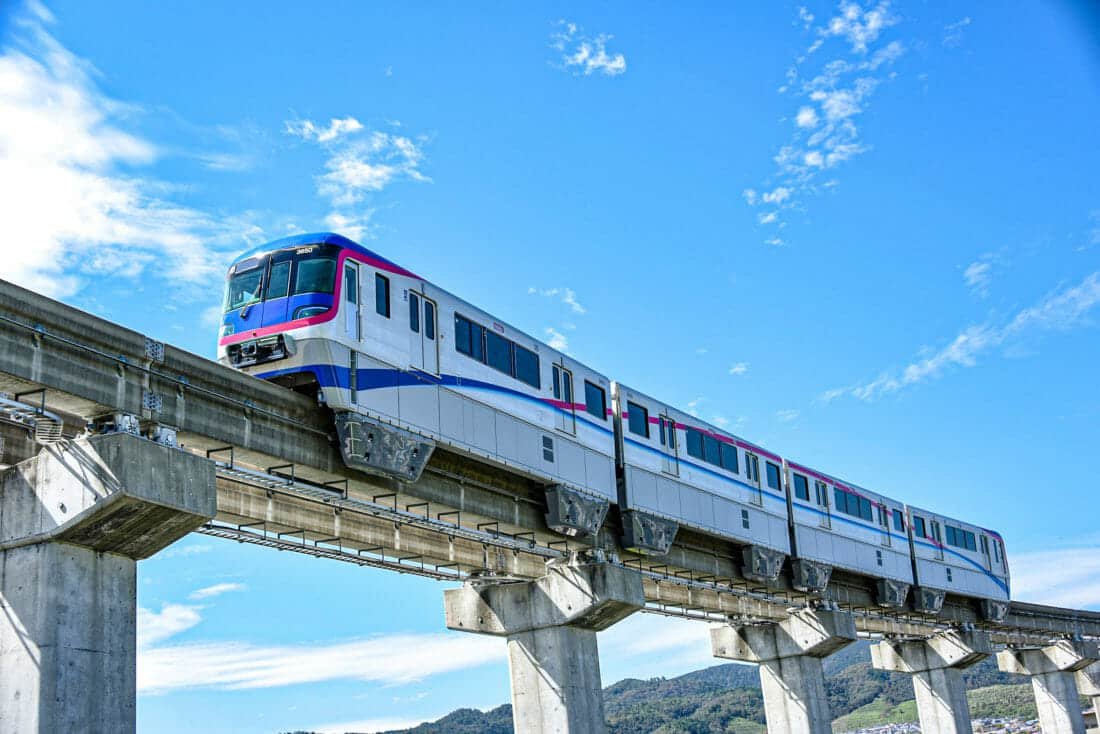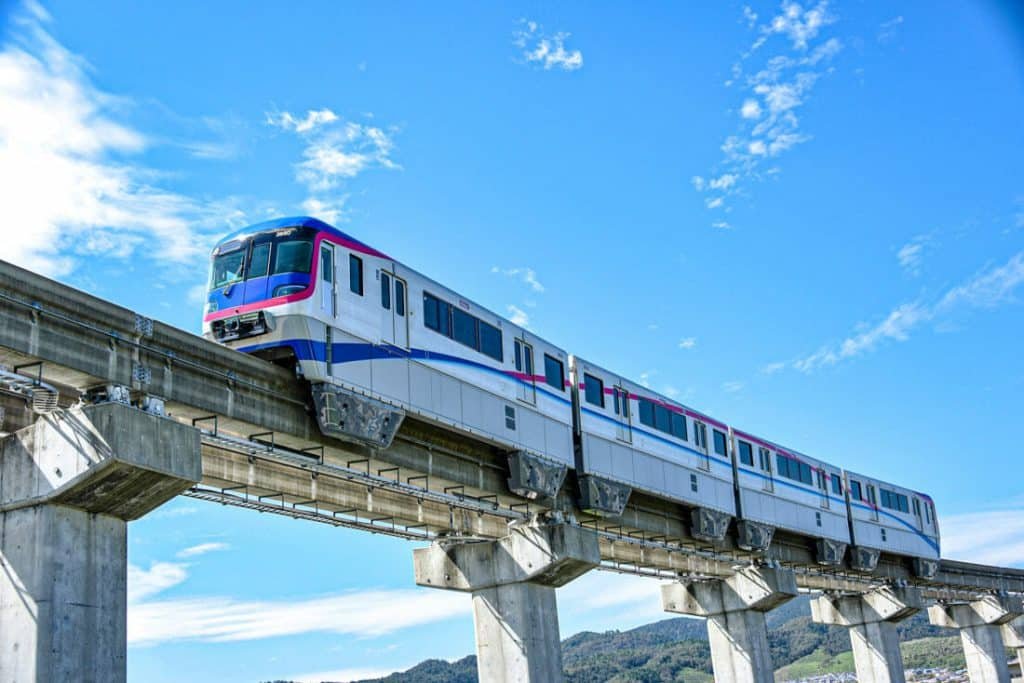 We've saved perhaps the most important information for last. Just how exactly does one get to this magnificent stadium and its surrounding environs?
Well, the most direct route is via the Osaka Monorail. The closest monorail station to Panasonic Stadium Suita is Banpaku-Kinen-Koen. As soon as you alight from the train you'll be able to see the stadium in the distance. It's about a 15 minute walk on match days. Of course this time shortens significantly if you're not in the midst of thousands of supporters.
If you're coming from central Osaka city, you have a variety of options to connect to the Osaka Monorail.
The Osaka Subway offers connections to the Monorail at Dainichi Station on the Tanimachi Line, or via Senri-Chuo Station on the Midosuji Line. The Midosuji Line also has a station at Shin Osaka. So if you're coming to Panasonic Stadium Suita via Shinkansen, this is probably the fastest route.
The closest JR Station is Ibaraki, on the Kyoto Line. However, this is somewhat more laborious than just connecting to the monorail. Once you reach JR Ibaraki Station, you'll need to catch the special limited bus service to Expo'70 Commemorative Stadium. From there, it's a further 10 minutes' walk to get to Panasonic Stadium Suita.
You can also connect to the monorail via the various branches of the Hankyu Line, and the Keihan Line. Check out the travel info section of Gamba Osaka's homepage for more information.
Some Final Thoughts
Without a doubt, Panasonic Stadium Suita is one of the most impressive soccer stadia I have ever had the pleasure to visit. It may not have the noise of Celtic Park, the stature of Old Trafford, or the intimidation factor of the Stadio Olympico, but it's a beautiful, enchanting structure none the less. For fans of sport, or even just great modern architecture, Panasonic Stadium Suita is a must see during your time in Osaka.