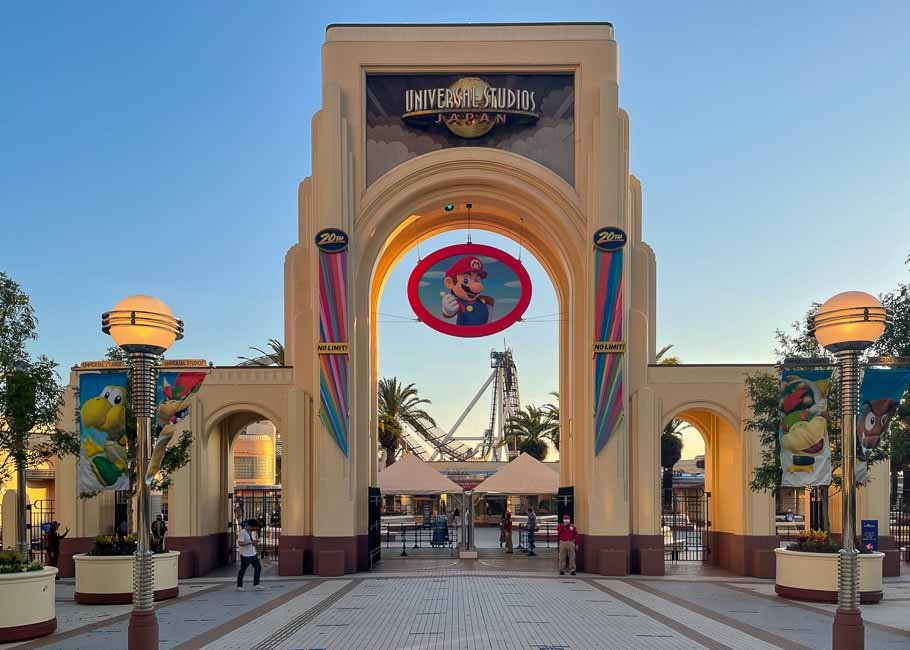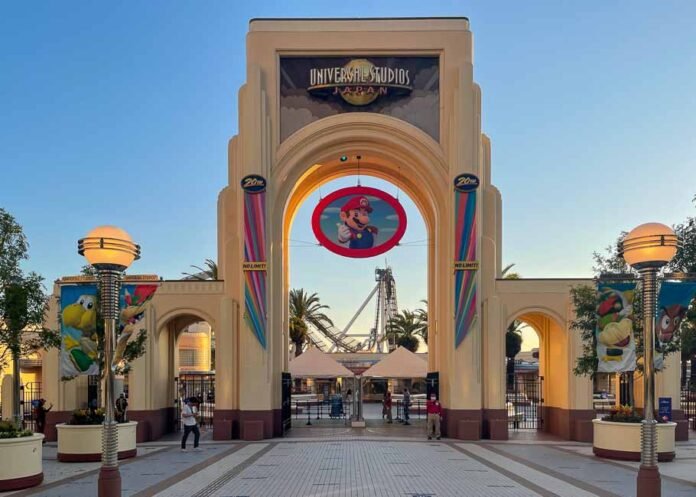 Introduction to Universal Studios Japan
Universal Studios Japan, located in Osaka's Bay area was opened on the 31st March 2001 and it was the first Universal Studios ever opened outside of the United States. In its first operating year, over 11 million of people visited the park and since then, around 8 million people visit it every year. It ranks regularly as the 4th or 5th most visited amusement park in the world.
Universal Studios in Osaka celebrates its 20th anniversary this year and since its opening, the park have come a long way with many exciting new attractions and shows. It is undeniably one of the best attractions in Osaka and a 'must-visit' place if you love amusements parks or if you are visiting Japan with your family.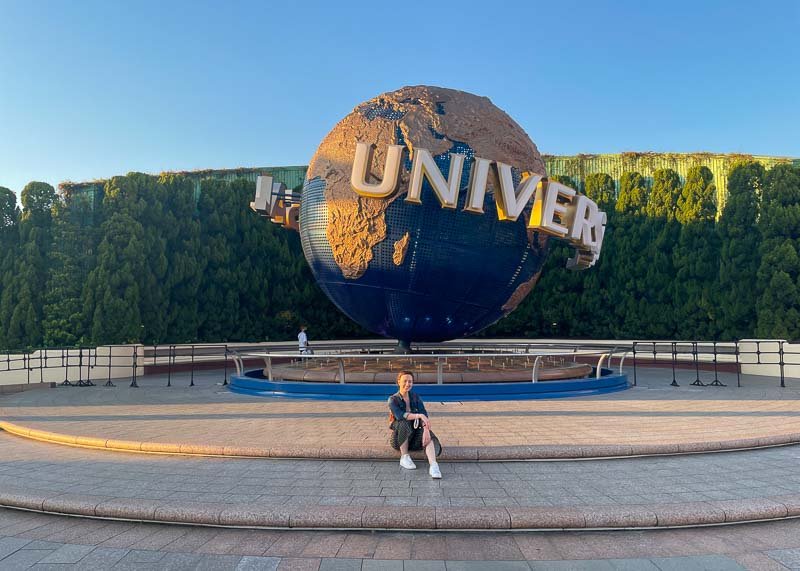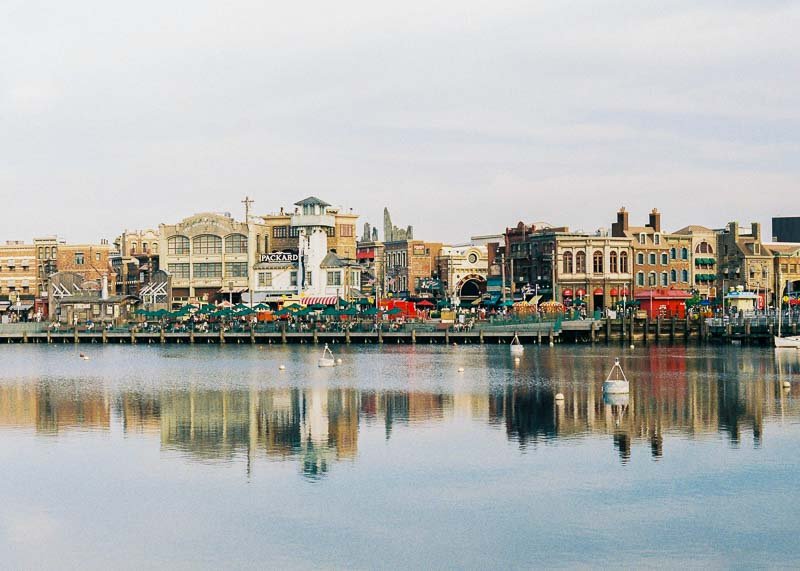 Why pre-planning your visit is essential
Universal Studios Japan is twice as big in size as its closest Universal Studios neighbour in Singapore. It is always changing and evolving. They offer wide range or rides and activities to cater all the theme parks' lovers taste. The park can get crowded any day, not only on weekends, so you need a good game plan with a list of activities you want to try.
This guide will help you to plan ahead and to make the most out of your day epic day in the USJ!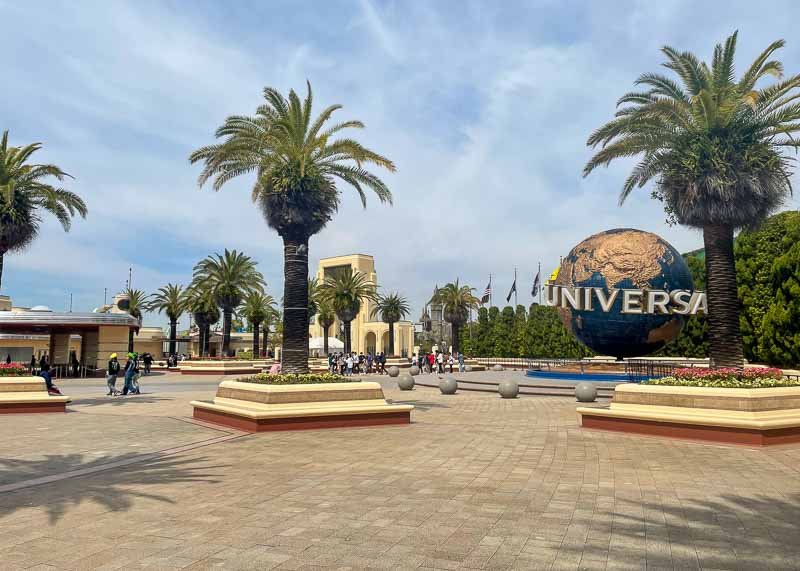 Tickets to the USJ
The first thing you need are, of course, the tickets! There are two main entry types – Studio Passes and Express Passes.
There are differences in prices for adults and children. Adult is considered everyone over 12 years old. You can expect discounts for seniors and handicapped children as well as handicapped adults. But first let's have a look at the difference between Studio and Express Pass.
USJ Studio Pass vs. Express Pass
Studio Pass
Studio Pass is the basic entry ticket to the USJ. The prices are generally as follows (they might slightly change due to peak season, public holiday etc.):
Adult 1 day/2day: 7,315 yen /12,408 yen
Child 1 day/2 day: 5,000 yen/8,334 yen
Senior 1 day: 6,575 yen (everyone over 65 years old)
Handicapped adult 1 day: 3,658 yen
Handicapped child 1 day: 2,500 yen
These admission tickets allow you to enter the park and use all of its attractions. You may buy the tickets directly at the ticket booth in front of the entrance to the park, or online via Klook.com or Voyagin.com. If you want to buy the tickets directly, I would advise you to come there at least one hour before the park opens, as the line can get very long pretty quickly.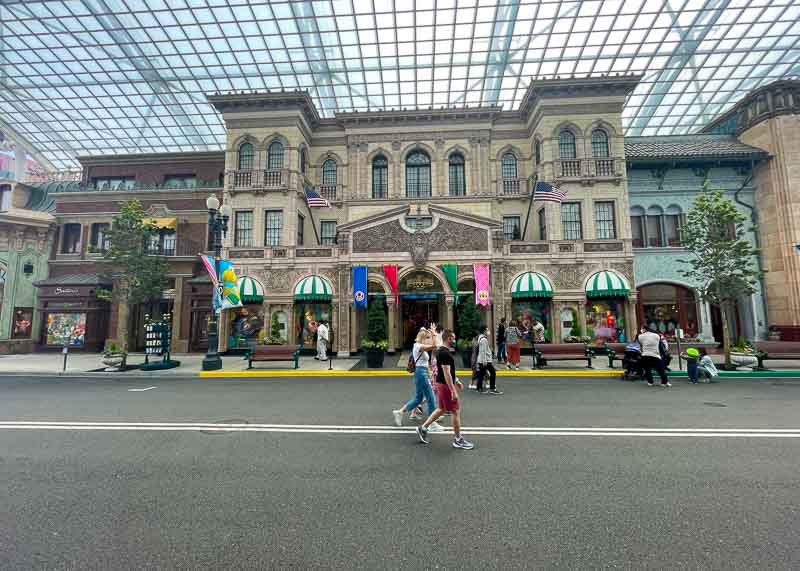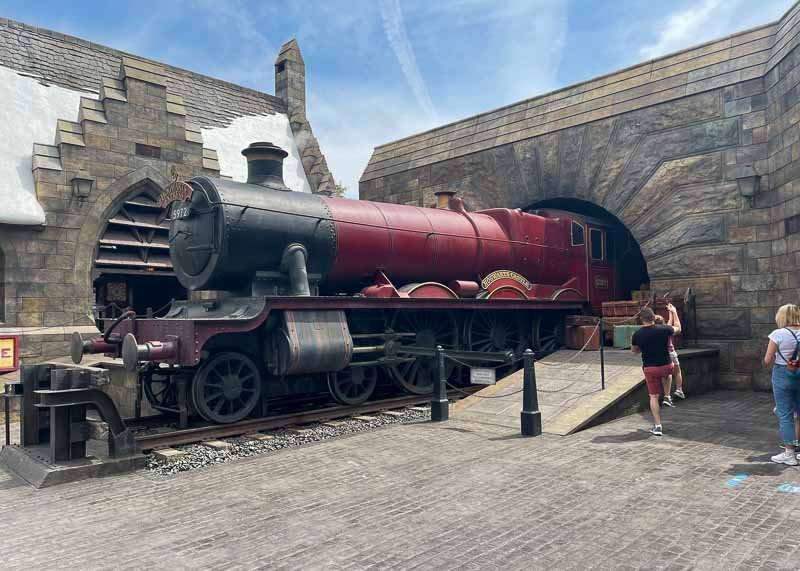 Express Pass
As its name suggests, by purchasing the Express Pass, you will be allowed to skip the line in some of the park's most popular and beloved attractions which will save you a lot of time. Even though the general admission tickets themselves are not cheap, I would recommend paying a little bit more for the Express Pass. As I said before, USJ is one of the top rated amusement parks in the world and it gets very busy at any day, any time of the year, and the usual waiting time for the best rides can be around 2 hours long.
There's only a limited number of Express Passes sold per day. If you are thinking about visiting Universal Studios during your visit to Osaka, I wouldn't wait with purchasing the tickets later, but do it straight away. Express Passes can be also bought via Klook.com, or at the service desk at the park, but they sell out pretty quickly.
When you purchase tickets online, you can go straight to the tourniquets, scan your QR code and enter the park without waiting in a line.
There are several types of Express Passes, you just need to choose the one that best suits you, depending on how many and what type of rides you'd like to try. The top 3 most popular types of Express Pass are: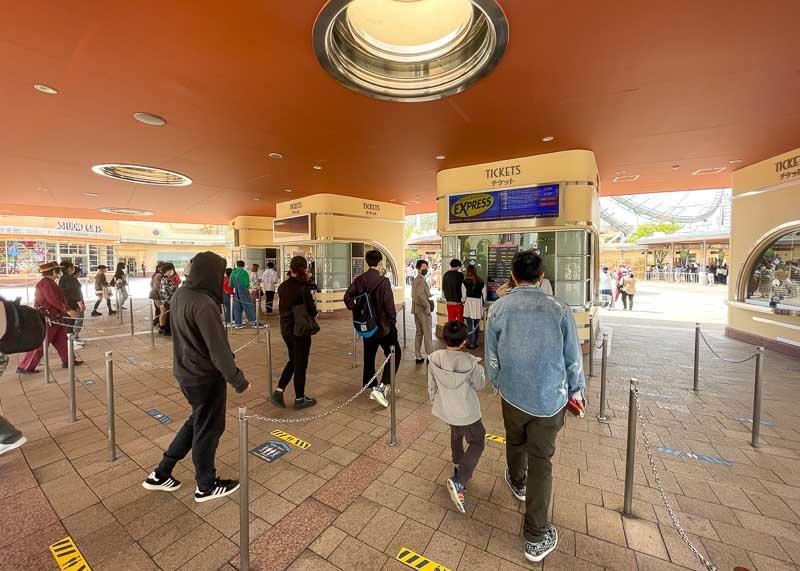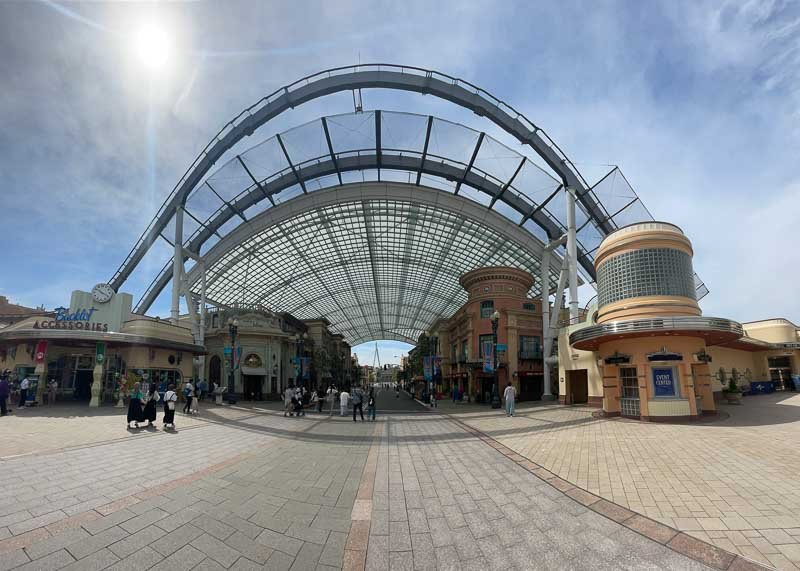 Main attractions
The amusement park is located in Osaka Bay and it is 54 hectares large. It spreads around different areas with themed activities, rides and restaurants that are based on famous pop culture properties (movies, TV shows, comics, video games etc.). USJ doesn't limited itself solely to attractions owned by NBC Universal, but over the years they bought several franchises that also feature in the park. Here is a short overview of every section currently available.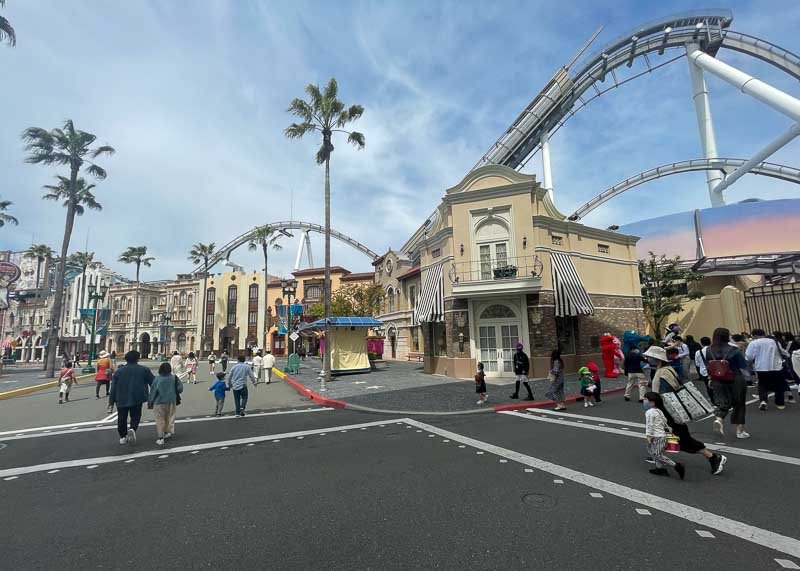 Hollywood
Hollywood is the first area after you enter the park through the main gate. You will find here many souvenir shops, cute cafes and restaurants. The famous Hollywood Boulevard is lined with tall palm trees. You can enjoy live stage shows right here on the street. Mel's Drive-In restaurants will transport you back to the 50ties with its vintage cars parked at the front and big hamburgers waiting for you inside.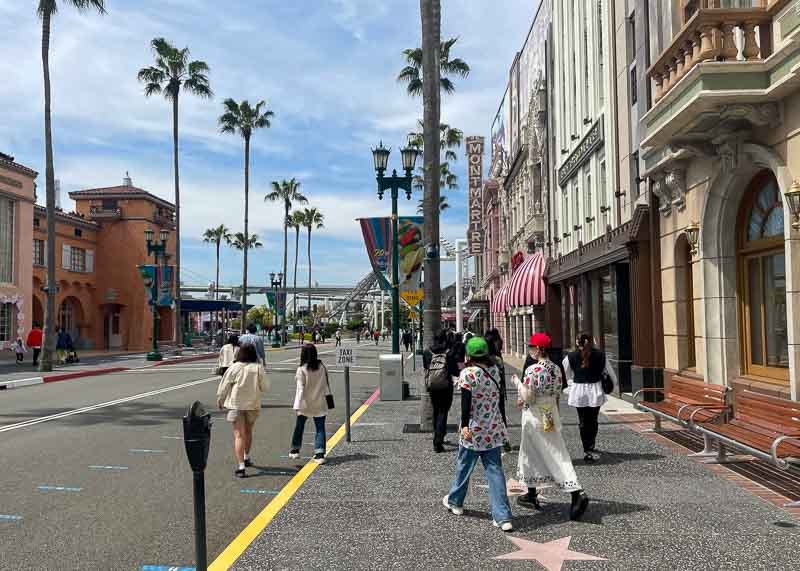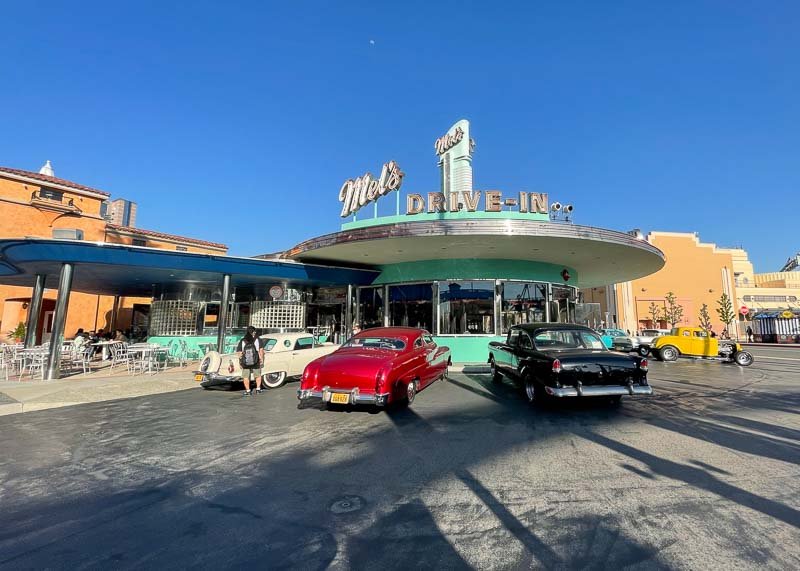 Hollywood offers some great rides for all the thrill seekers. The most popular ones are the Hollywood Dream – The Ride and the Hollywood Dream – Backdrop. Both will take you on a journey around the park in a great speed. Space Fantasy Ride, on the other hand, takes place inside where you can embark on a journey through space. It is a kind of spinning roller coaster with immersive special effects and projection screens. Space Fantasy Ride was one of my favorite rides in the USJ.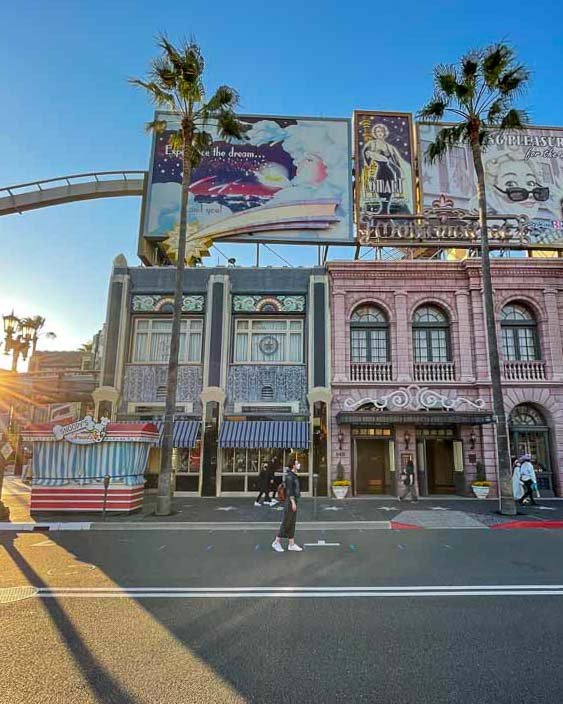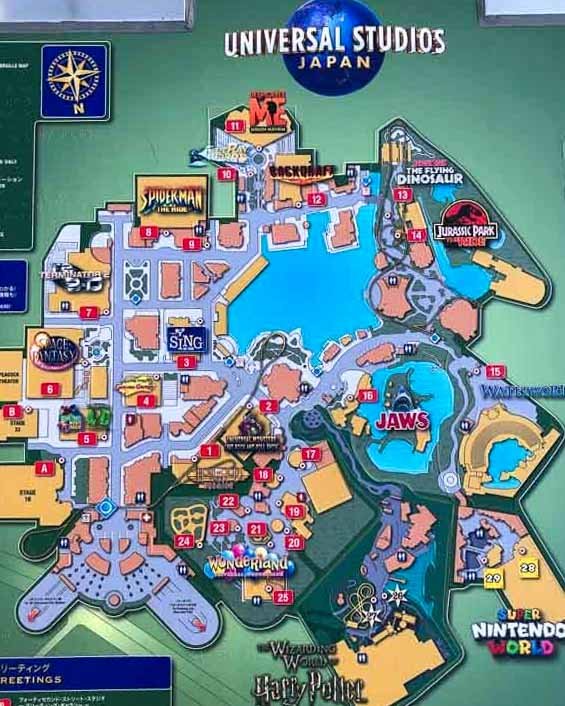 Amity Village
Amity Village will welcome you with a giant shark hanging down from its tail with its mouth wide open. It is an invitation for you to pose for pictures with your head in! It is not a big section, but its main attraction, the Jaws Cruise, will surely take you by surprise. We hopped on without any expectations and it ended up being very fun and thrilling ride.
The Amity Boardwalk has many restaurants with the views over the Bay and the park. If you are not very hungry, you can just take a snack from one of the food stalls. And don't forget to play a game in the Boardwalk game parlor.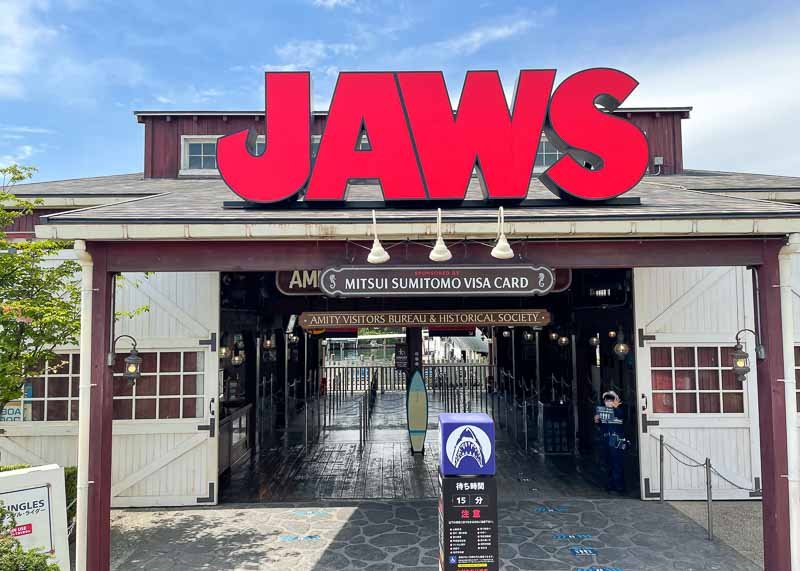 Wizarding World of Harry Potter
My personal favorite part of the USJ was the Wizarding World of Harry Potter. It is located behind the Amity Village, however, don't expect a grand entrance right from the start! First you have to go through an unmarked Dark Forest. Only after then you'll see the beautiful magical gate to the Hogsmeade Village.
If you are a Harry Potter fan or no, you will have to agree with me that this section is done extremely well and to the slightest attention to detail. I love Harry Potter books as well as the movies and I have to admit I was in heaven. The Wizarding World is relatively new, it was opened to public on the 15th of July 2014.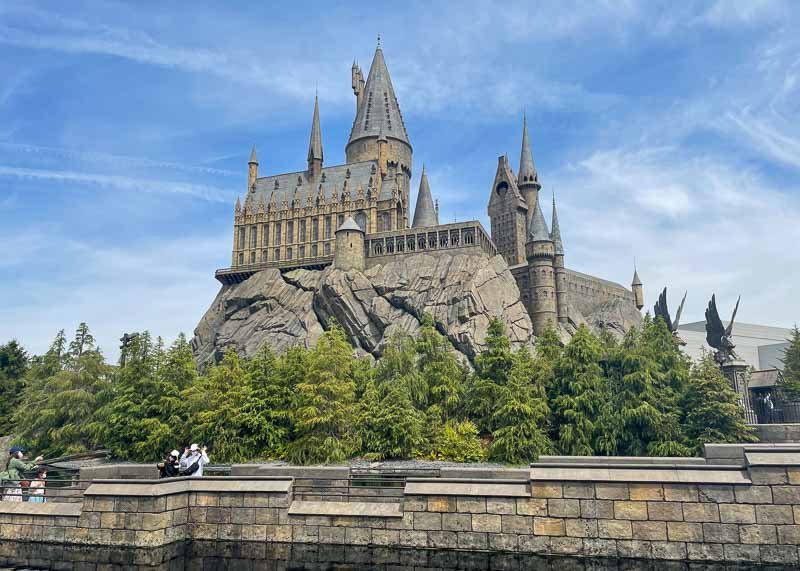 Hogsmeade Village
Strolling around Hogsmeade village, you can visit many shops from the books and movies. There's for example Zonko's Jokeshop, or Honeydukes, where you can buy chocolate frogs or Bertie Bott's Every Flavour Beans. You can feast in the Three Broomsticks and drink butter beer from their terrace with a view over the lake and Hogwarts castle. There's also the Owl Post office and Ollivander's Wand Shop.
In Ollivander's, you can but an actual wand and embark on Wand Magic journey around the village. At the designated places, you will say out loud your spells and charms and wave your wand. Then wait and see what happens.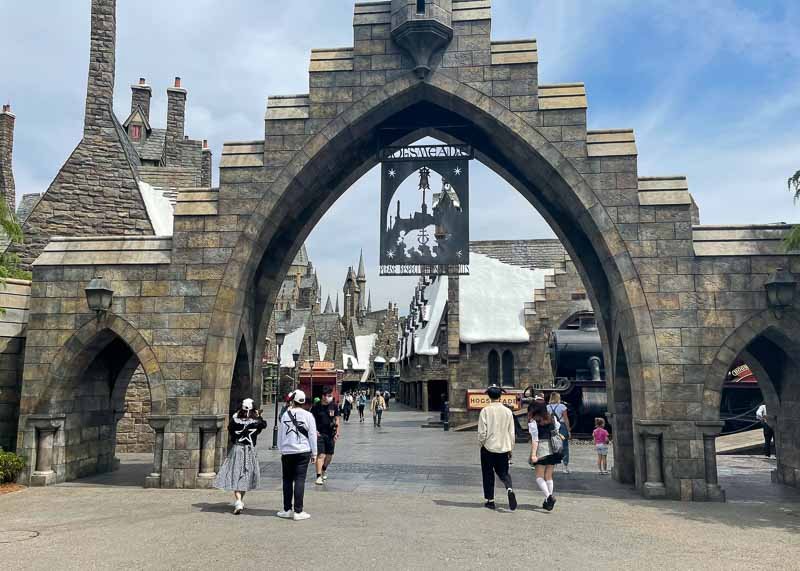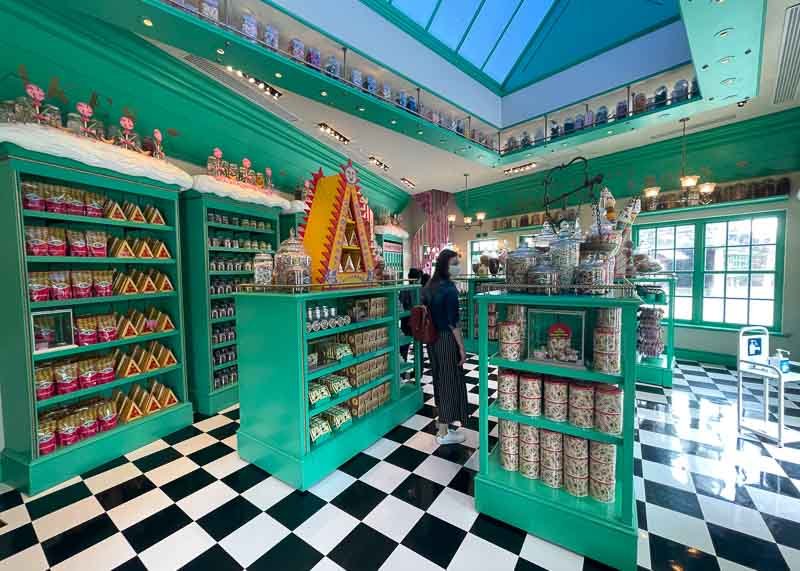 Rides in Wizarding World of Harry Potter
Wizarding World of Harry Potter has two main rides – Flight of the Hippogriff and Harry Potter and the Forbidden Journey. Flight of the Hippogriff is a classic rollercoaster ride with some good drops and turns. It is not very thrilling. so it's suitable even for kids.
Harry Potter and the Forbidden Journey takes place inside the Hogwarts castle and it is a must-try ride in the USJ. While walking inside the castle, you will have to leave your belonging in the lockers. Then you can walk through those magical halls of Hogwarts. You will be passing by talking pictures on the walls, Dumbledore's office or the Sorting Hat, so the waiting in line for this ride is kind of attraction itself. I don't want to spoil the ride for you, so I'll just say that it is really surprising, very exciting, a little bit scary, and a lot of fun!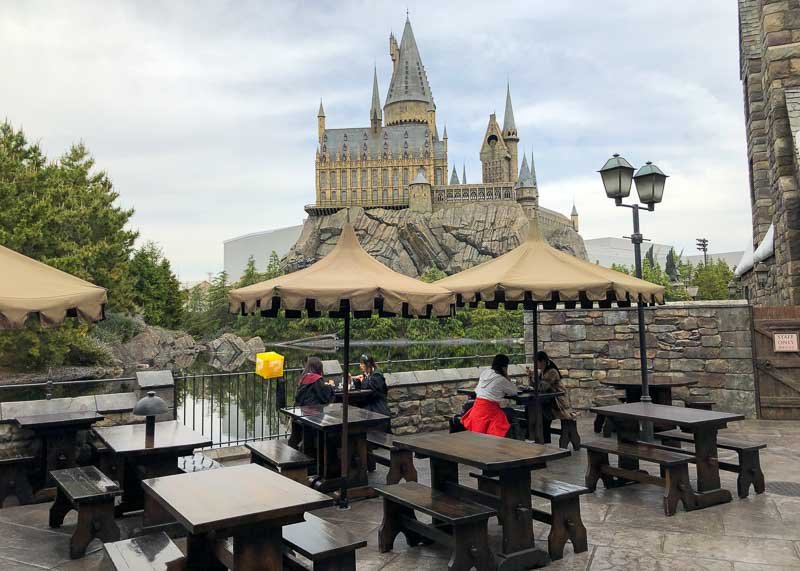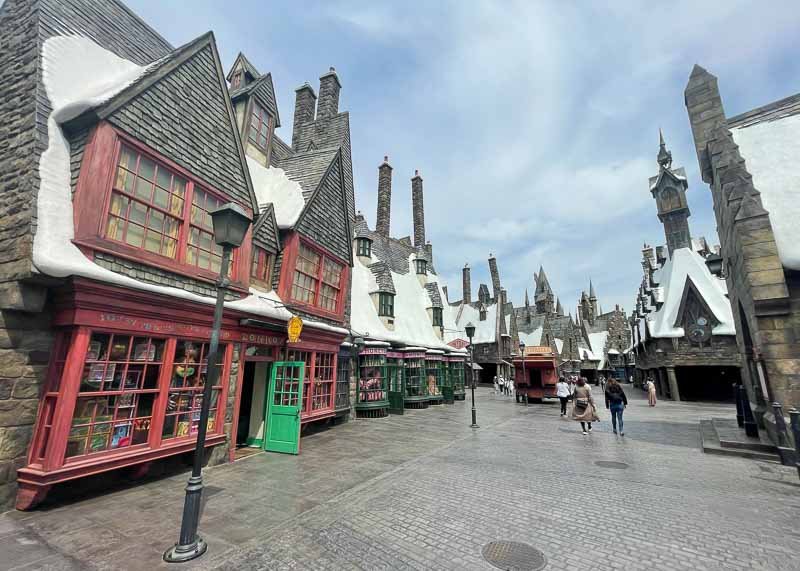 Super Nintendo World
Super Nintendo World is the newest addition to the USJ. It opened this year in March 2021 and it is located behind the Wizarding World of Harry Potter. You have to walk inside through a fairly long tunnel on whose other end is literally a different world full of colors, fun and a few interactive areas. Your favorite Nintendo characters wait on every corner to welcome you and take pictures with you. Personally, I am not a Nintendo enthusiast but I was in awe.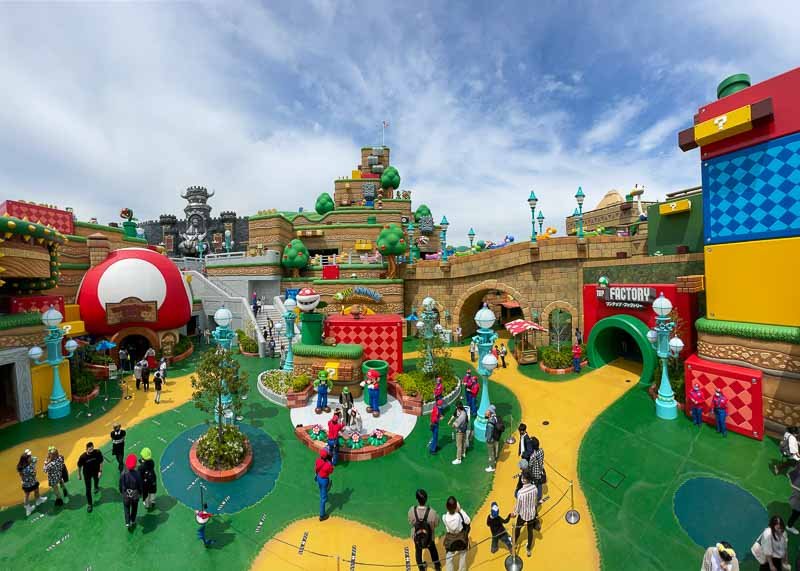 The section is multilayered and you cannot see anything from the "outside world" so you really feel like in a game. Beside souvenirs shops, snack bar and a couple of restaurants, there are two main rides to enjoy here. Yoshi's Adventure will take you on a short ride around the Nintendo World. This ride is more suitable for young children.
The other ride is Mario Kart: Koopa's Challenge. It's the world's first interactive Mario Kart ride where you can race towards the victory with a rush of adrenaline. The ride is hidden inside the Bowser's Castle.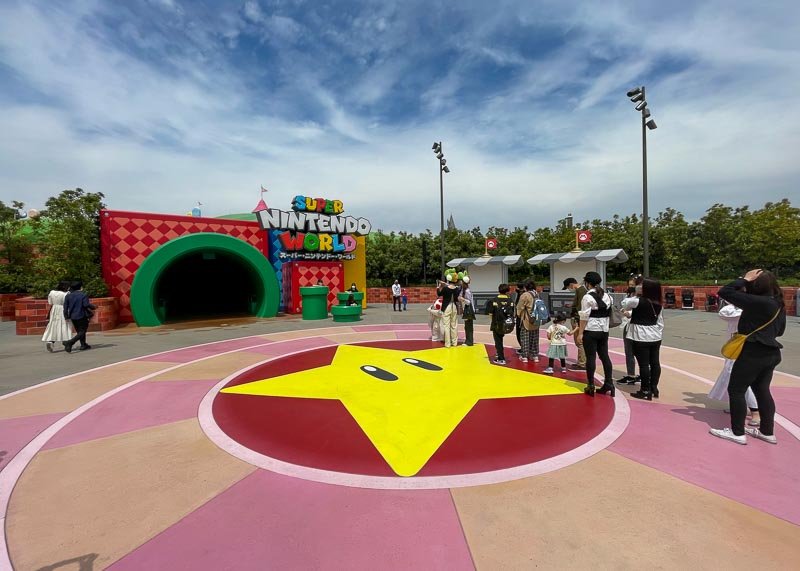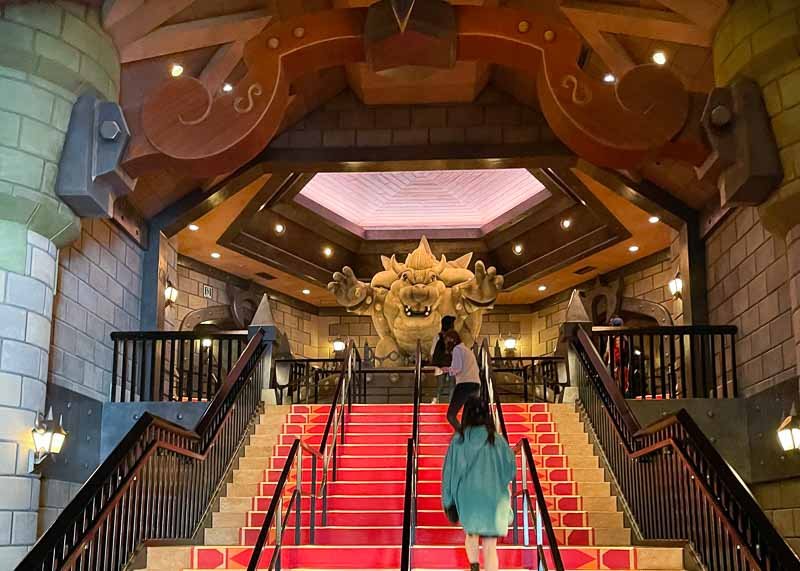 Jurassic Park
Following the Amity Village boardwalk, you will find yourself in front of the entrance to the Jurassic Park. This section is full of lush greenery and it is home to two of the most popular rides: Jurassic Park – The Ride and The Flying Dinosaur. Jurassic Park – The Ride is a water ride so be prepared to get really wet! The Flying Dinosaur is unique to the Universal Studios Japan and you won't find this ride anywhere else. The riders are suspended face down while flying above and around the park. It is very exciting and thrilling ride where you will scream your lungs out of enjoyment as well as fear.
Jurassic Park zone has also its own show – Walk with the Dinosaurs. During this very unique show, you can get close to very real-looking dinosaurs who simply walk around the park.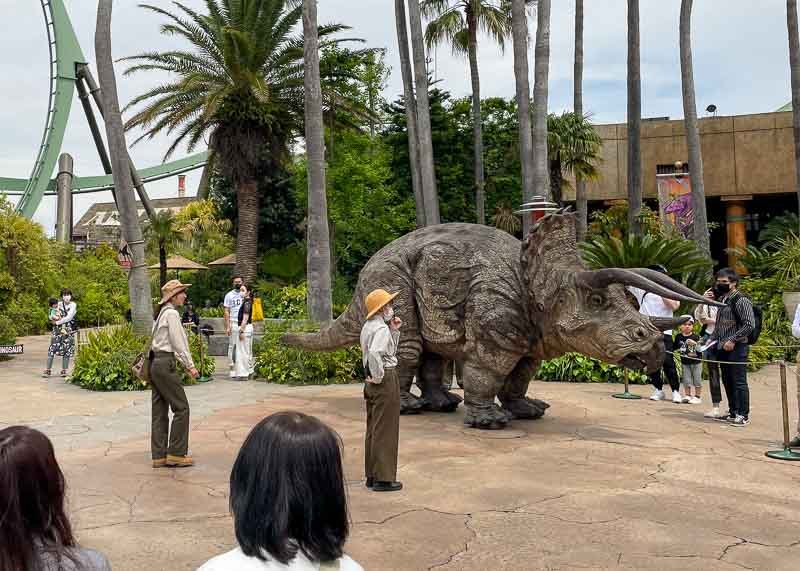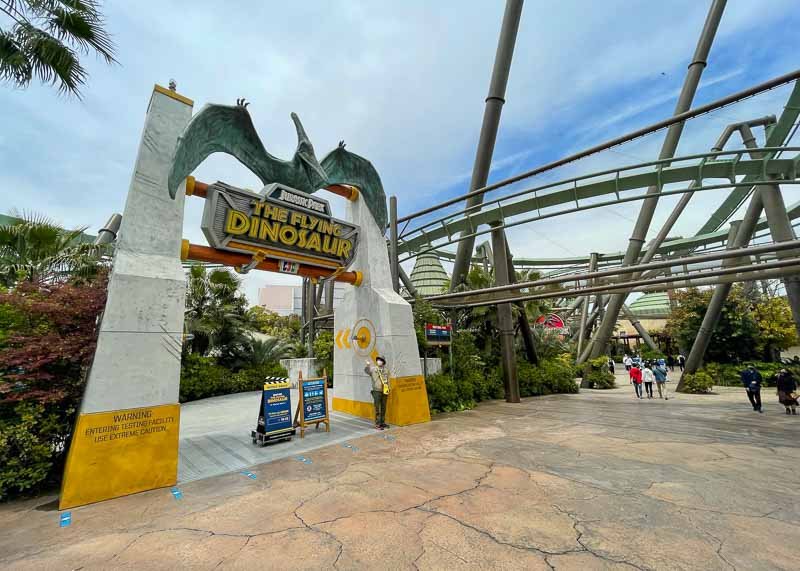 New York
New York is the final zone in USJ, before reaching the Hollywood area and the main entrance again. You can find here some good Japanese restaurants, a pizza place and a small park to relax.
New York is also home to The Amazing Adventures of Spiderman – The Ride 4K3D. This ride was the first ride to win world's best ride award 7 years in row! While waiting in line for the ride to start, you will go through the offices of The Daily Bugle, New York's newspaper company where Peter Parker worked. The ride itself is simply awesome and you'll meet there many of the Spiderman's worst enemies (but I will not spoil it for you anymore, you have to experience it for yourself).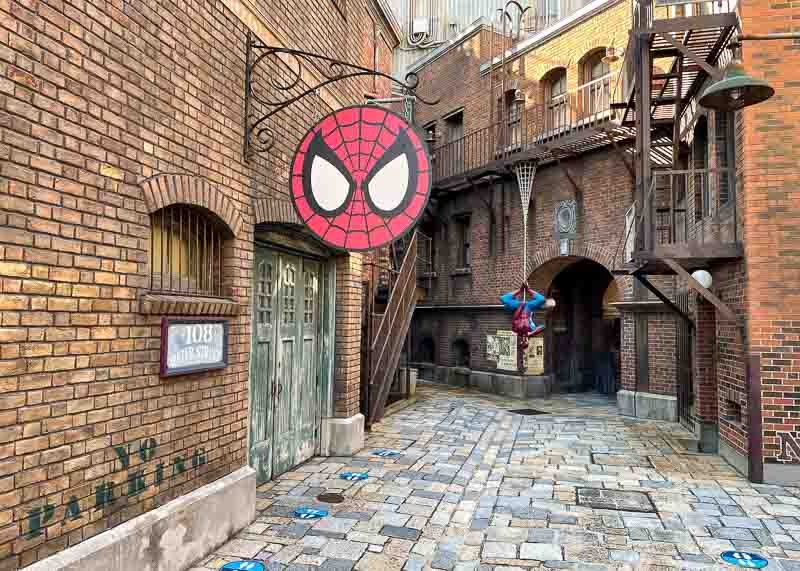 WaterWorld
WaterWorld is an amazing arena with over 3000 seats available where you can enjoy an awesome acrobatic stunt show following the theme of the movie Waterworld. Each show takes about 16 minutes and there are several performances per day.
Unfortunately during our visit the shows were temporarily cancelled. But according to the USJ website, it is hugely popular, it has been an inseparable part of the park since its opening and over a 100 millions of people saw the show since its premiered.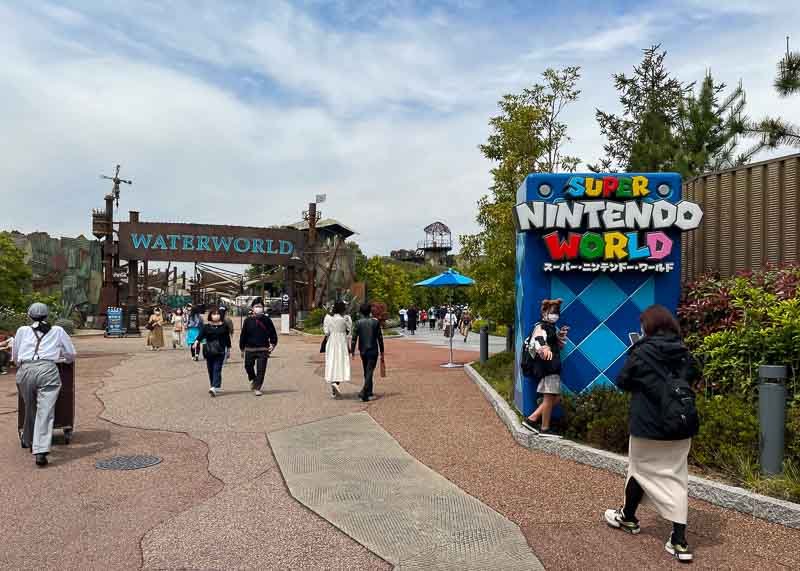 Minion Park
Minion Park is one of the newer areas in the USJ. It's the heaven for everyone who is 'ba-na-nas' for those crazy little yellow creatures. I personally do not care very much for Minions as such, but the Despicable Me – Minion Mayham ride is really fun! Under the supervision of supervillain Gru and his three adorable daughters Agnes, Margo and Edith, you will plunge into the crazy world of Minions projected on a giant screen shaped like a dome.
Minion Park is very colorful with seasonal decorations, arcade games, food stalls and of course Minions with whom you can take photos. There's also a large souvenir shop where you can buy the cute unicorn, the same one Agnes had in the movies.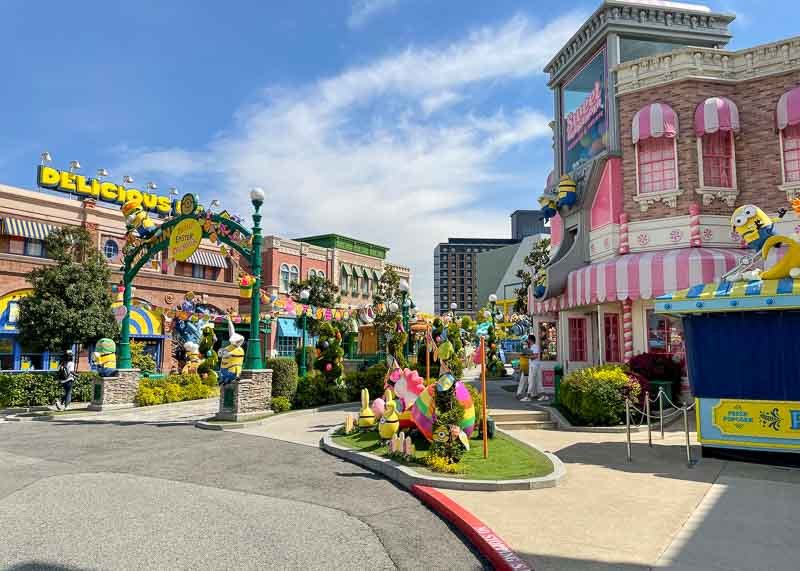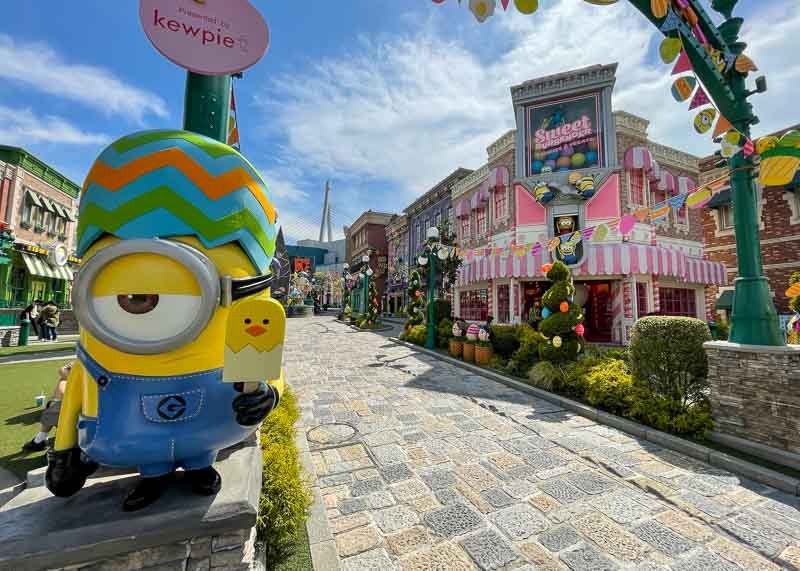 Universal Wonderland
If you are visiting USJ with children, you cannot miss the colorful Universal Wonderland zone. It is located right off the Hollywood Boulevard. Kids will meet here Snoopy with Charlie Brown, Hello Kitty or the Sesame Street gang.
There are also plenty of children-friendly rides, such as The Flying Snoopy, Big Bird's Big Top Circus carousel, Cookie Monster Slide, Elmo's Bubble Bubble, Elmo's Little Drive, Elmo's Go-Go Skateboard and Hello Kitty Cupcake Dream.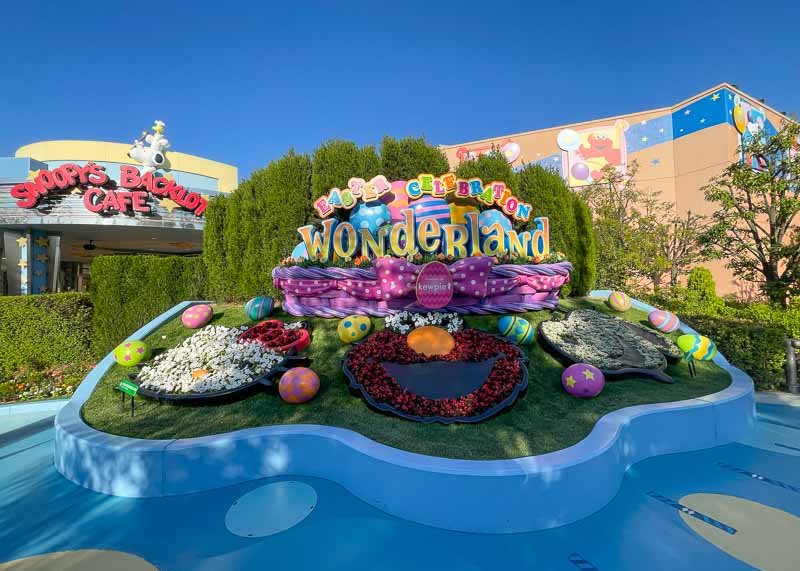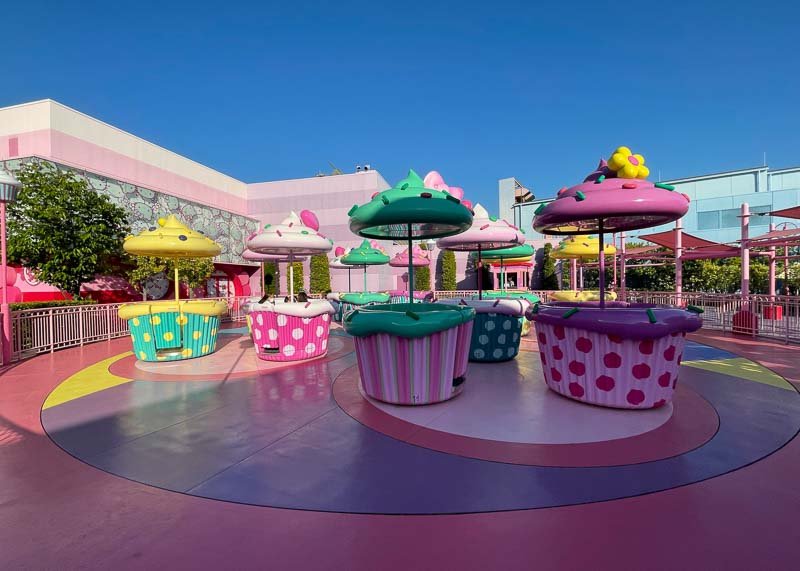 USJ App
Before visiting Universal Studios Japan, I would recommend downloading the USJ App, available for both iPhone and Android. It will help you to fully enjoy the park and all of its perks. You can see here the map with all the restaurants, shops, rides and shows, as well as waiting times for each attraction.
Single riders
You can also find out here the information for single riders. Not every attraction offers rides to single riders at all times, so if you are visiting the park alone, the app is essential for you.
Child Switch
Beside the single riders, most of the attractions also offer a service called the Child Switch. If you are visiting USJ as a family with small kids who cannot attend some of the rides, you can wait with them in the designated area while your partner is enjoying the ride, and then you simply switch without having to queue in the line again. How convenient!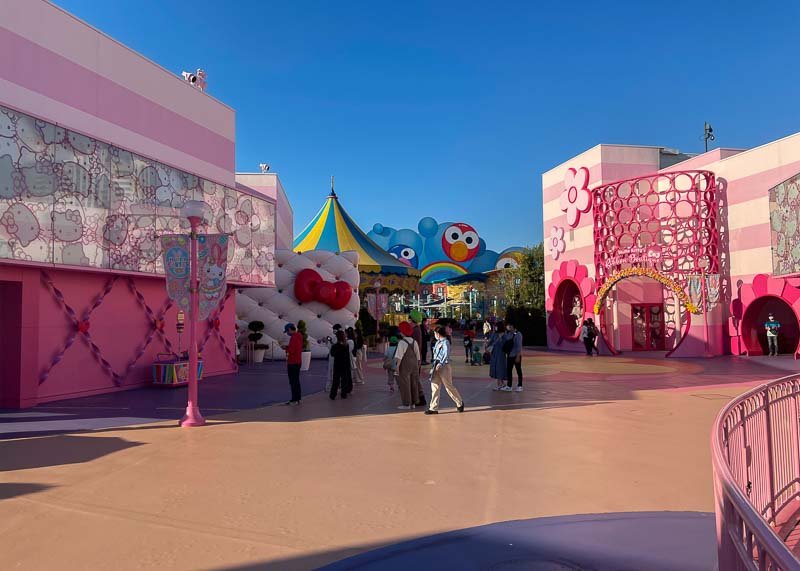 How to get to the USJ
Universal Studios are located in the Osaka Bay on the southwest from the Osaka's city centre. It is pretty easy to get there and the journey doesn't take long.
Transport to the USJ from Namba Station
Take the Hanshin-Namba line from Osaka-Namba station to Nishikujo station. From Nishikujo take the JR Yumesaki line to the Universal City. The platform and the train on Nishikujo will be marked with the sign 'Universal City'. Many of the trains are also painted in USJ themes so they are impossible to miss. From Nishikujo to the Universal City station it is only 5 minute train ride (2 stops).
Transport to the USJ from Osaka station
Take the Osaka Loop line from platform 1 to Nishikujo station. From there take the same JR Yumesaki line to the Universal City. Some of the Osaka Loop line trains go straight to the USJ. They are marked with blue light (instead of red) and they have the sign Universal City. In case you catch this train, you don't have to change it on Nishikujo.
From the Universal City station it is about 5 minute walk to the main entrance of the Universal Studios.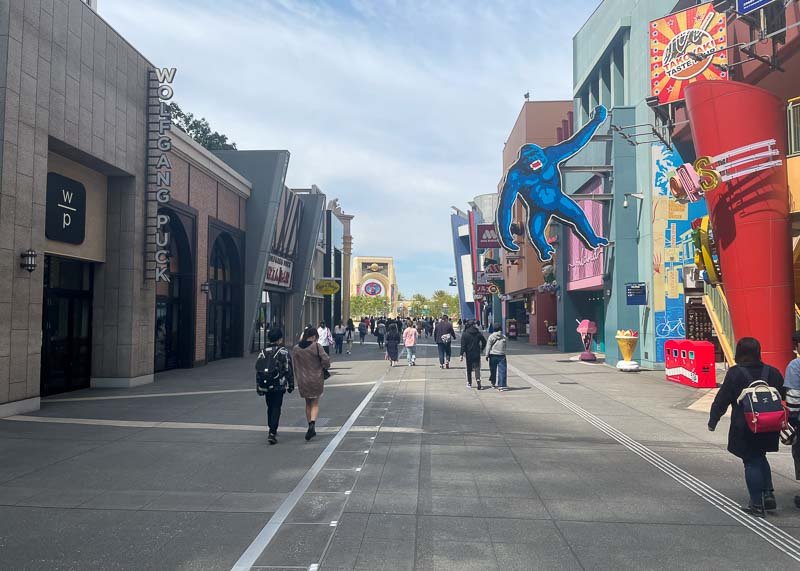 Where to stay
Universal Studios are really easy to reach from the city. If you want to explore more of Osaka, I would recommend looking for your accommodation near Osaka Station or Namba. In case you are considering multi-day pass to the park, there are several hotels under the official USJ flag. All of them are located between the Universal City station and the main entrance: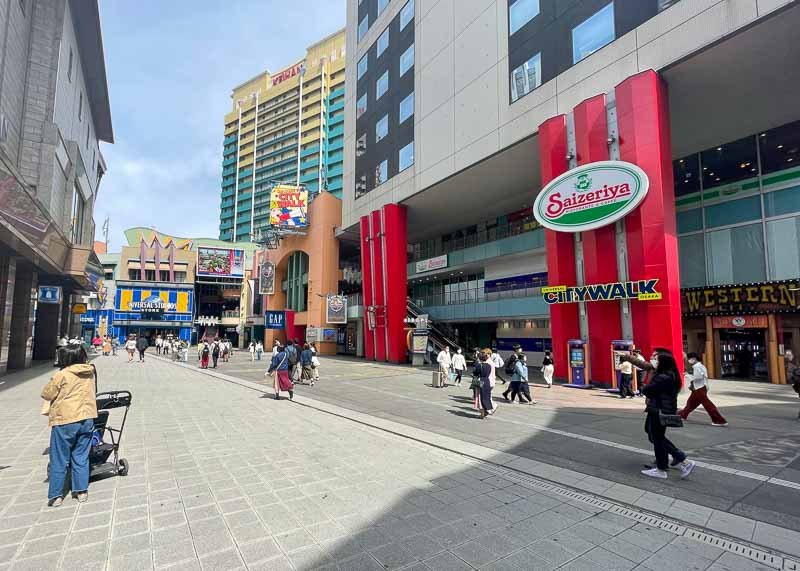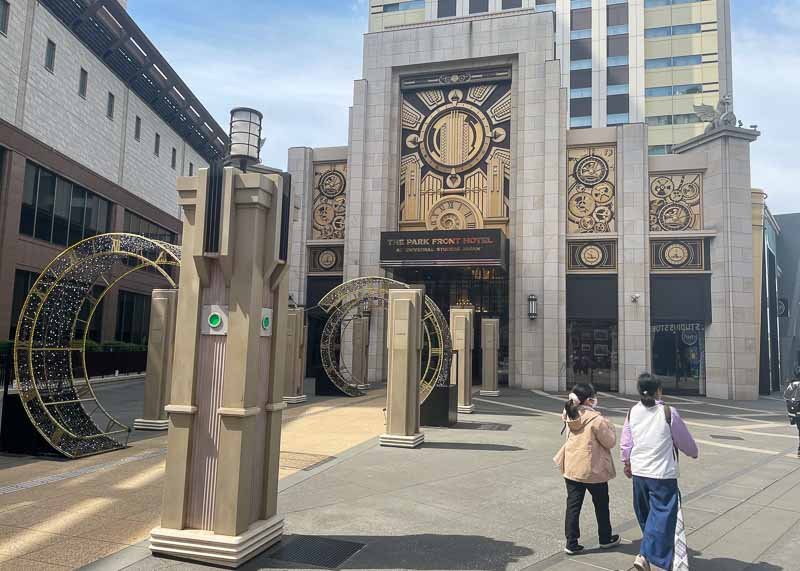 Universal Studios Japan is undeniably one of the top attractions in Osaka, however, this city has much more to offer. If you are planning a trip here, don't forget to read our Ultimate 5 Day Itinerary to Osaka for the best travel tips!