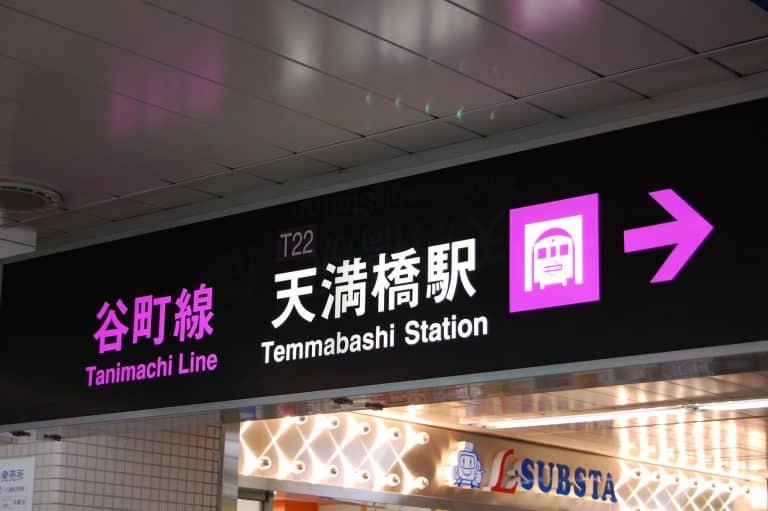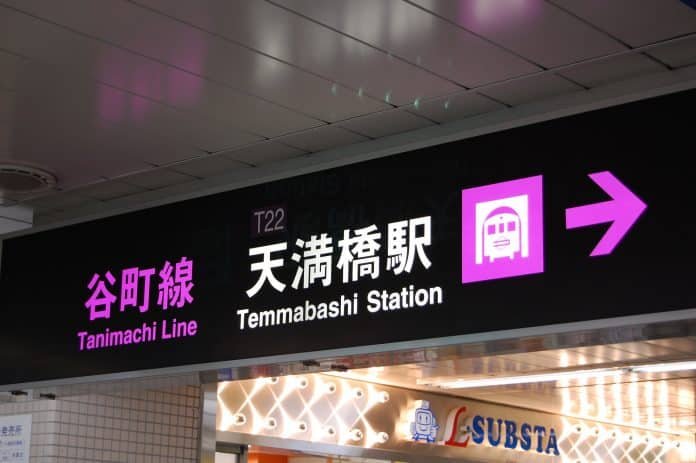 Bordering the city of Moriguchi to the north of Osaka, Asahi ward is one of the more laid back, tranquil areas of the city. It is a far cry from the bright lights, fast moving traffic and at times deafening noise of the likes of Kita-Ku and Chuo Ku.
I had the pleasure of working in Asahi ward a few years ago, at a local special needs school, and I can say that the people around here may be a bit less inclined to party, but they are certainly just as warm and hospitable to visitors as any you will find elsewhere in the city.
Within Asahi Ku there is a subset of 11 smaller towns, each with their own distinct flavor and character.
The area is easy to access from the rest of town, with 3 different subway lines servicing Asahi ward.
The Tanimachi Subway Line stations of Sekime-Takadono, Sembayashi Omiya and Taishibashi Imaichi connect Asahi Ward with Tennoji and other parts of the south of Osaka.
The Imazato Suji Line also links the ward with the central areas and nightlife in the city.
Finally, the Keihan line links Asahi Ward with the satellite cities of Moriguchi and Higashi-Osaka.
You may notice quite a few Korean shops and restaurants in the area when you visit. This is because a significant proportion of Osaka's ethnic Korean population live in the area. Indeed, Asahi ward plays host to Johoku Elementary School, one of only a handful of schools in all of Japan directly linked to North Korea.
Don't let this scare you though, the Korean folks in Osaka are a friendly and outgoing bunch. And they make some excellent barbecue food too. Indeed for Korean Barbecue, this part of the city is perhaps second only to Tsuruhashi, Osaka's own Korea Town.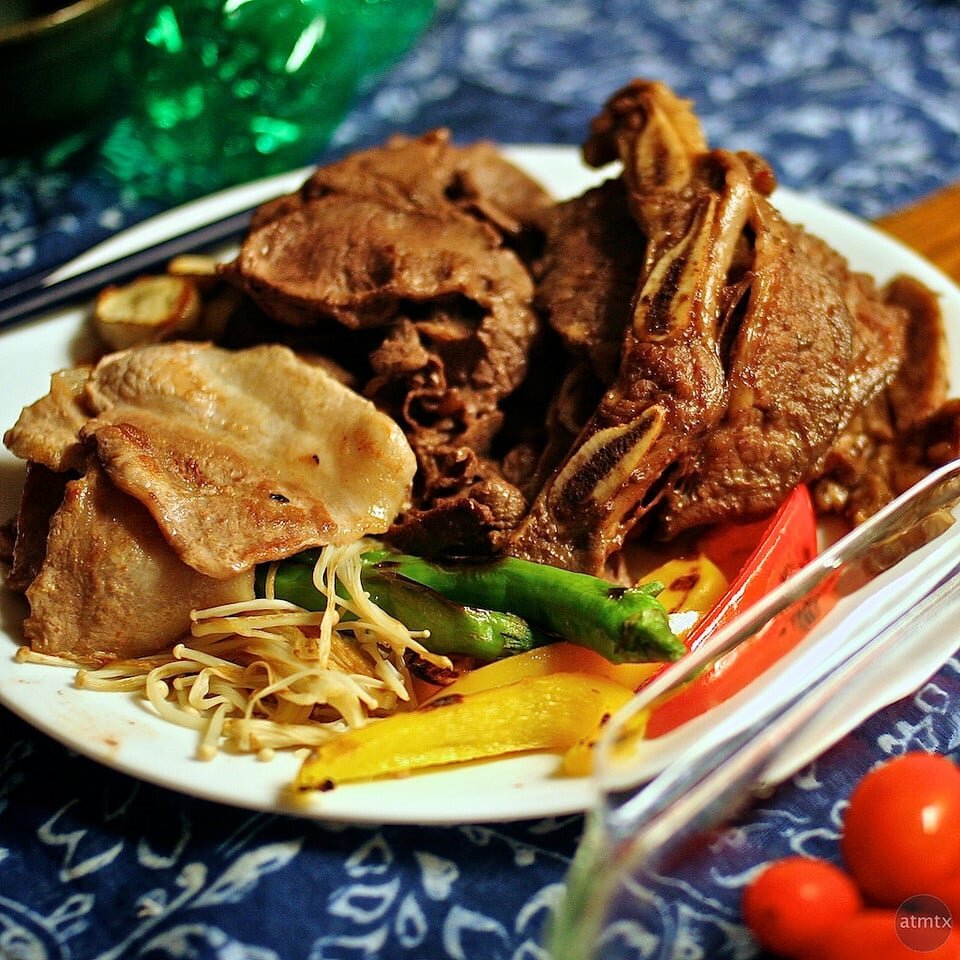 Of the number of Korean Barbecue restaurants on offer in Asahi Ward probably the best, from my own experience, would be "One Karubi". Located about ten minutes' walk from the nearest train station, Shirokitakoendori on the JR Osaka Higashi Line, in neighboring Miyakojima Ku, One Karubi is a bit out of the way compared some other, more popular restaurants.
But it is absolutely worth the walk, and the 20 minutes or so you may have to wait to be served during busy periods.
Although best known for its barbecue meats (which as well as the expected beef, pork and chicken also includes more unusual fare such as horsemeat and ox tongue), I personally think the best thing on One Karubi's menu is the Bibinbap. This aromatic fried rice dish, served in a stone bowl, usually with beef, eggs and vegetables is in some ways, similar (in initial appearance at least) to the typical Gyudon beef bowl commonly associated with Japanese fast food chains like Yoshinoya.
However, to make such comparisons doesn't really do the meal itself justice. This is a taste sensation that can't really be put coherently into words. In equal measures spicy and sweet, with a constant underlying aroma of herbs and garlic, this really is Korean cuisine at its finest. And all for the low cost of only 900 yen.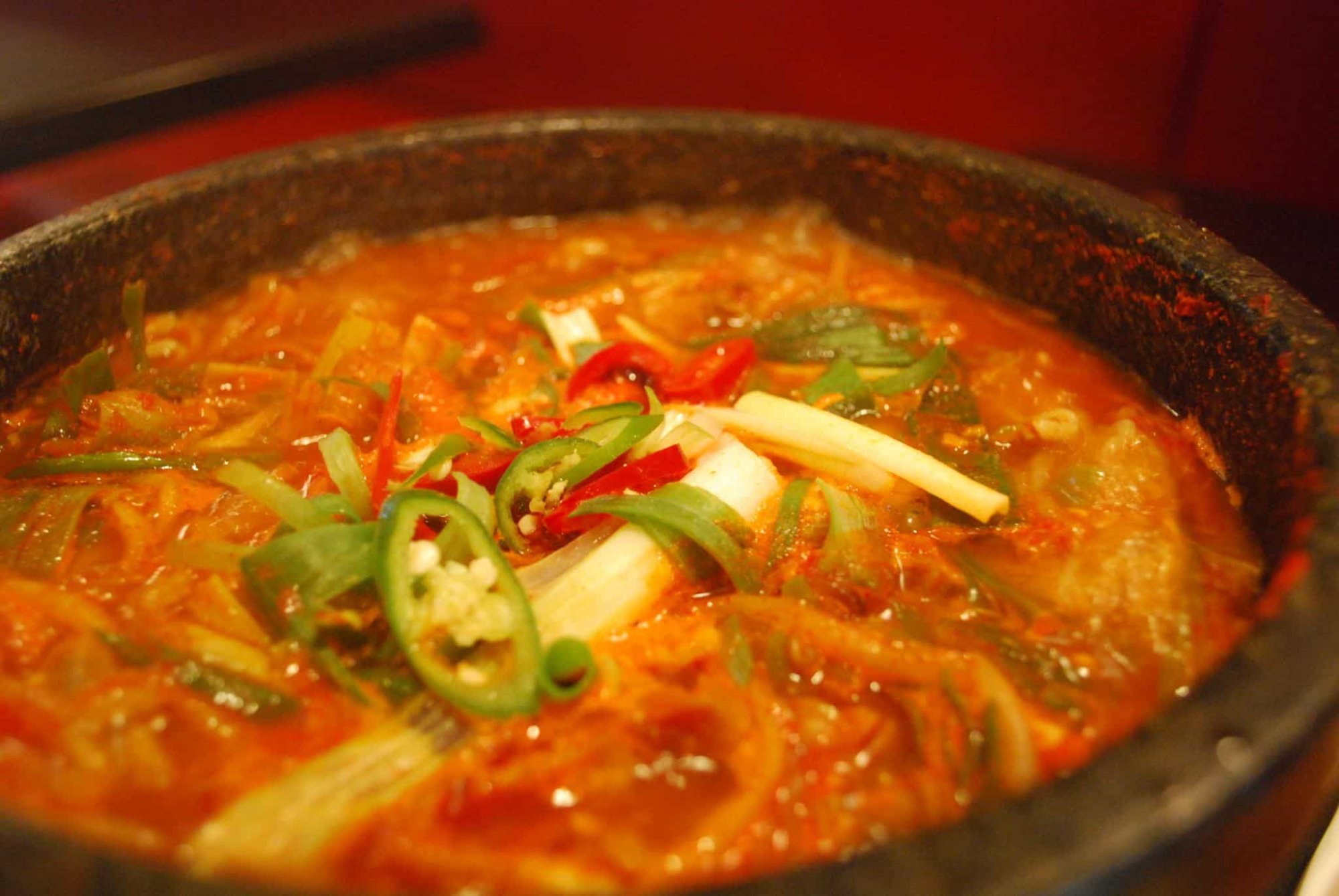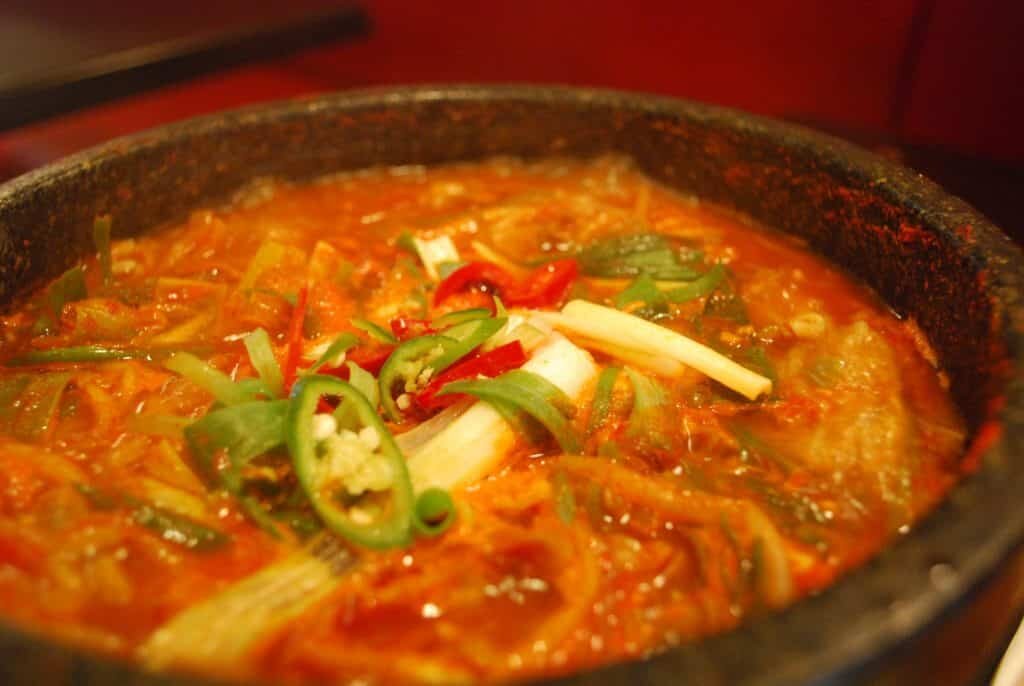 With a full belly, and a feeling of immense satisfaction, what else is there to do in Asahi ward?
Well, after a nice meal, how about a riverside stroll. The nearby Shirohita Park, offers a place for peaceful thought and reflection amidst the hustle and bustle of busy inner-city life.
Indeed, much like its larger northern sister Tokyo, it really is remarkable how much green space there is to find in Osaka. Even in places like Asahi Ku, you never seem to be more than 10 minutes or so from a park, and a little peace and quiet.
Shirokita Park is also a great place for Cherry blossom viewing parties in April each year, and as it is often passed over by the locals in favour of the bigger and busier Sakuranomiya, a few stops away on the train, it's a lot easier to find a prime viewing spot too.
Just beyond Shirokita Park lies the local tourist attraction, Shirokita Wand, a collection of ponds collected from the offshoots of the nearby Yodogawa River. Here you can enjoy fine riverside views including the opportunity for some great panoramic shots of the adjacent Akagawa Bridge. You'll also see families of ducks waddling by, and though I've never tried it myself, I'm well informed by local friends that the area is also prime fishing grounds, especially in the summer months.
With the sights seen, and the food eaten, there's just one more thing to do in Asahi ward, and that's shopping!
One of the ward's best known local landmarks is its Senbayashi Shoutengai. This long, covered street offers a variety of shops, all owned and managed by locals, some going back several generations. The street is so beloved, it even has its own theme song, which you can here as you move down the road from shop to shop.
If you're feeling brave, the fish market at the end of the street offers whale meat for you to try.
I'll be honest, it's a bit too fatty and rubbery for my taste, but it's certainly something you should try at least once when you visit.
Asahi Ku isn't the first place most people think to check out when they visit Osaka, but most who do, don't just visit once!