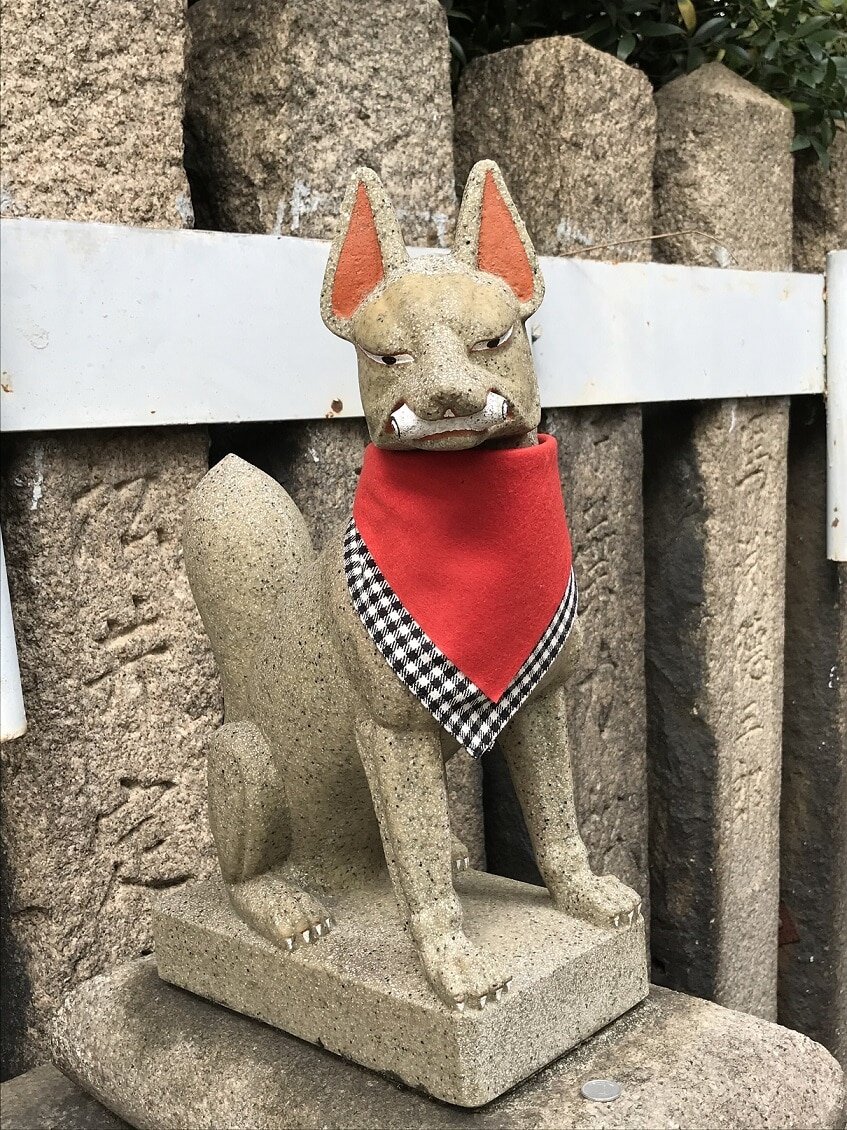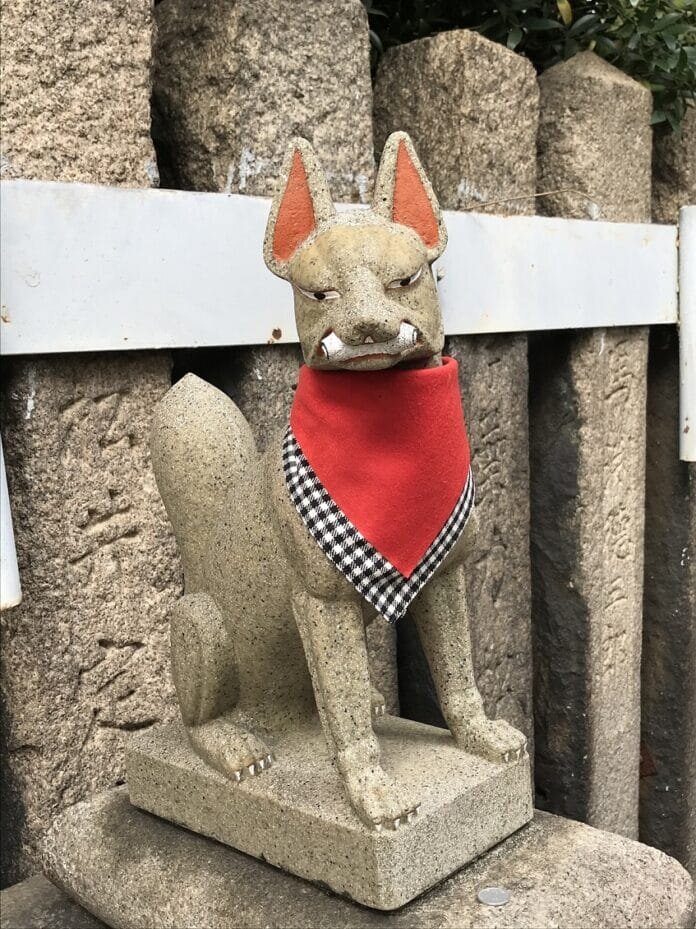 Introduction
Though Miyakojima ward is next to Kita ward, the busiest area in Osaka, it is far less urbanized and maintains its suburban feel. It is probably because the rivers distinctively separates Miyakojima and its neighbourhood which creates an relaxing environment. It is said that the Miyakojima locals have higher life satisfaction than residents in other wards. You may find why in this article. Sakuranomiya Park
Sakuranomiya Park
Pink flower decoration at the heart of Osaka
Kema Sakuranomiya Park extends along the riverside of Miyakojima ward. In spring, the park is filled with pink bloom of cherry blossom.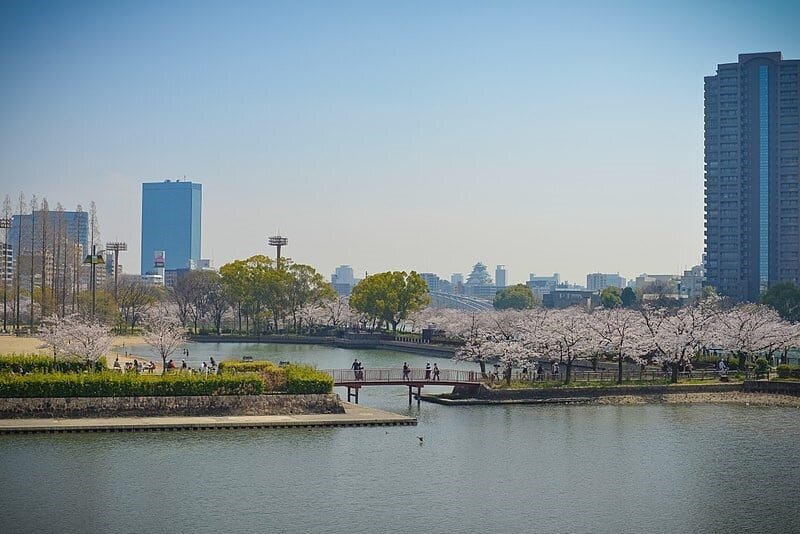 The park has long been famous for Hanami (cherry bloosom viewing). Hanami is a very important spring event in Japan. In the old days, visiting Sakuranomiya by yakatabune (entertainment houseboat) was a stylish amusement for rich Osaka merchants. On the yakatabune, they enjoyed Hanami party with extravagant foods and drinks.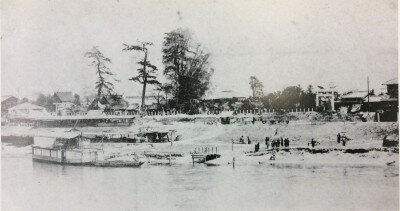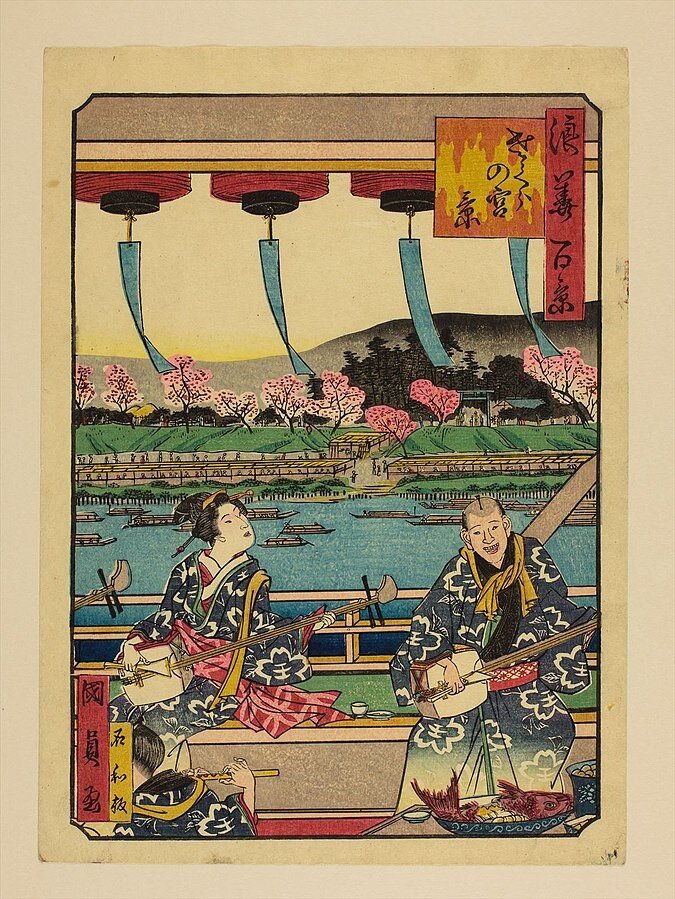 Cherry bloosom promenade campaign by a world-famous architect
In the early 21th century, Osaka's great icon architect ANDO Tadao led a campaign, "Heisei no Torinuke", calling for donation from the local citizens to plant cherry blossom trees to create a bloom promenade from Sakuranomiya through to Osaka Bay. As part of the campaign, the names of the citizens who donated more than ten thousand yen were engraved on a plaque attached to the newly planted trees. This "tangible" reward system encouraged financially-conscious Osaka people and resulted in more than 450 million yen of donation and 3000 trees being planted. This great achievement must be the proof of collective citizen power.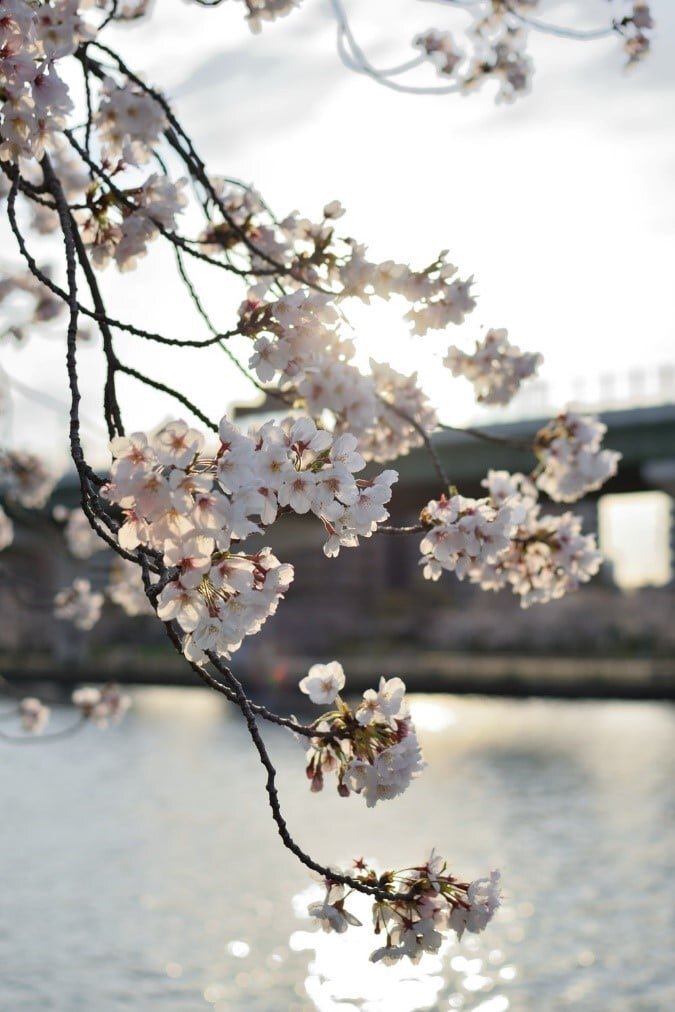 Kema Flood Gate and Kema Water Lock Gate
Flood control of Yodo River
Kema in Miyokojima locates at the outlet of Yodo River, Osaka's landmark river. Yodo River originates from Lake Biwa in Shiga and flows through Kyoto and Osaka into Osaka Bay. In every aspect, Yodo River is the water supply for Osaka citizens.
In the past, Yodo River frequently flooded. There was a disastrous flood in 1885 which damaged many bridges and affected more than 300 thousand citizens. Sakuranomiya Park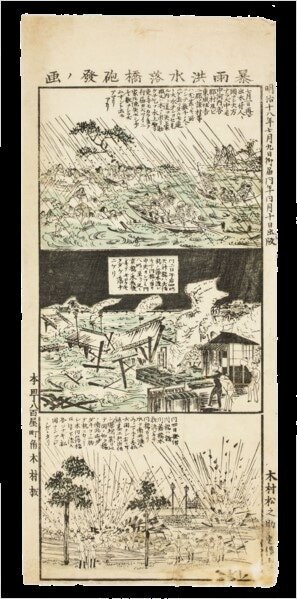 After the disaster, the Meiji government (Japan's first government after Edo Shogunate) carried out a huge project to dynamically change the river path and developed Kema Weir and Kema Water Lock Gate for flood control. This was the largest national construction work for the government taking 15 years to complete in 1910.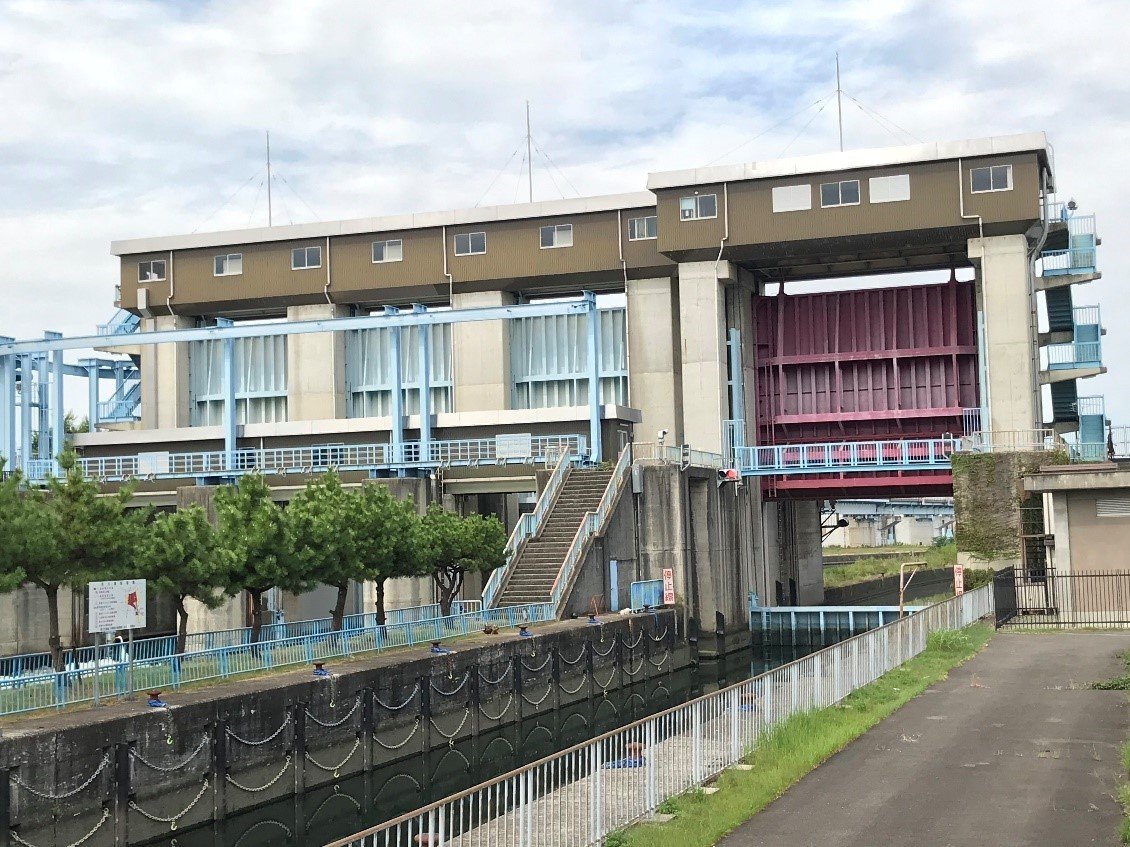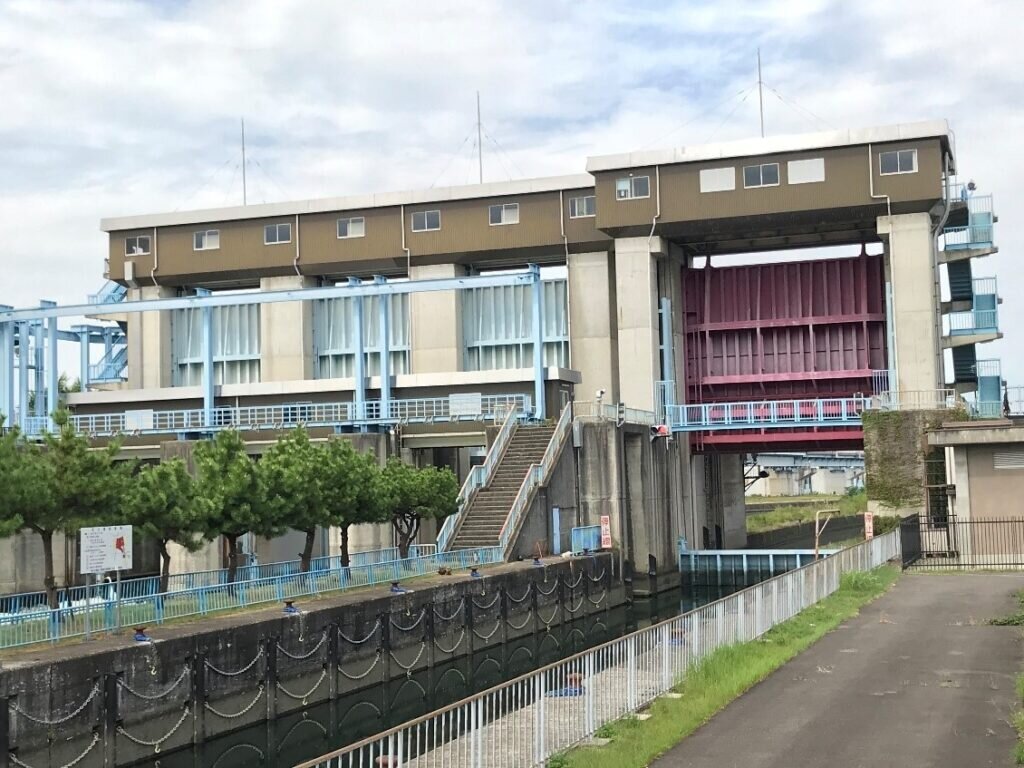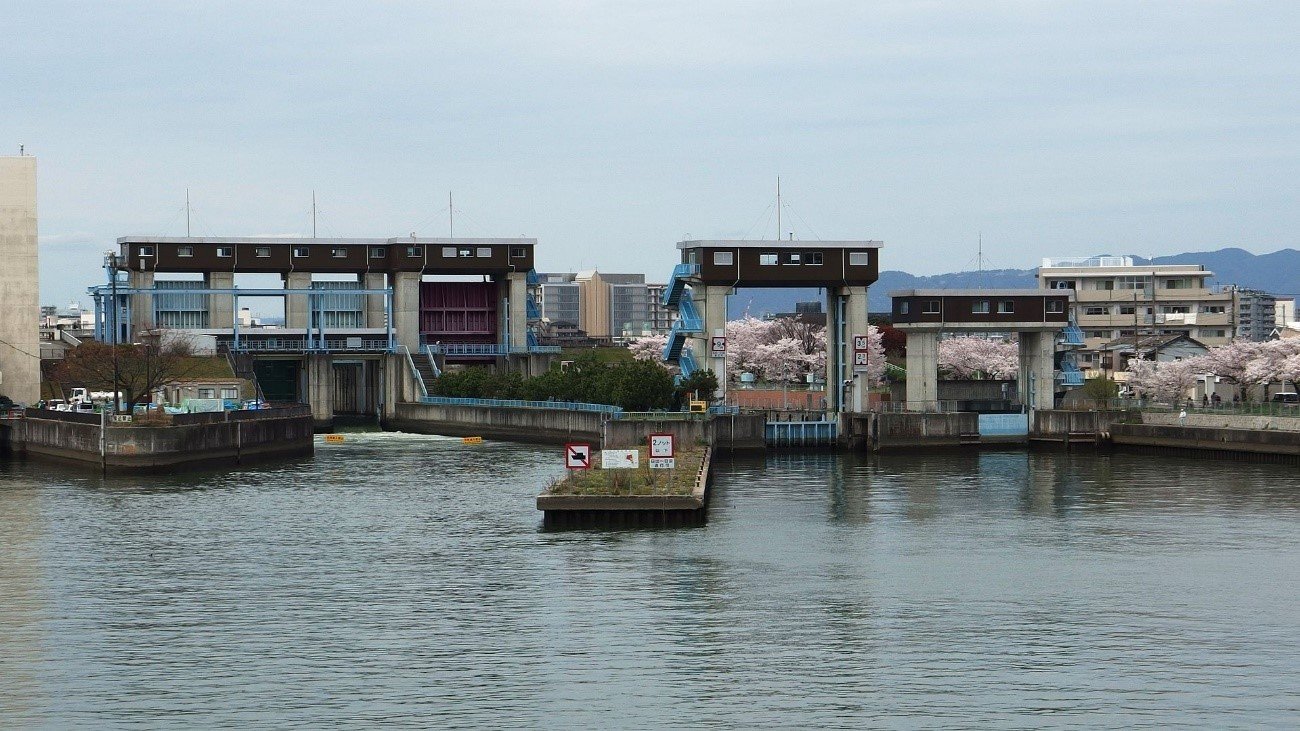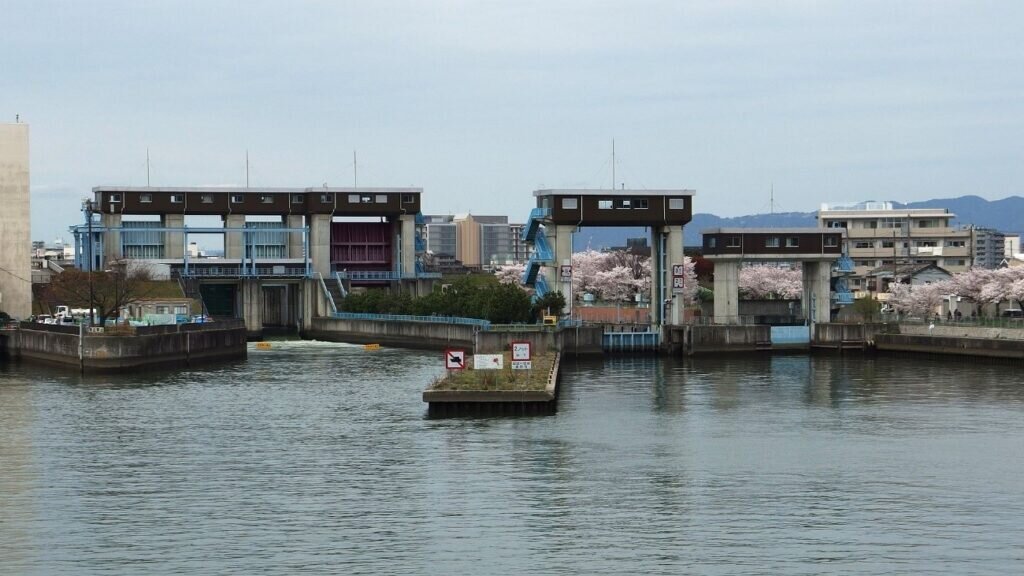 Kema Water Lock Gate separates New Yodo River and Okawa River (a.k.a Ood Yodo River). The water levels of the two rivers are different, so this gate employs the same lock system as the one in the Panama Canal that lifts a vessel up to the level of the higher river and down again. You can watch how the gate operates in this official video from Miyakojima Ward office. Sakuranomiya Park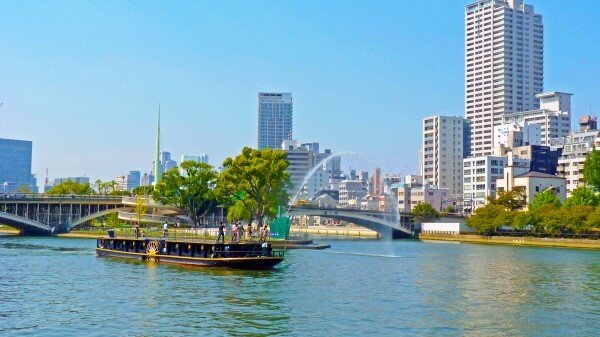 Ginbashi Bridges, the senior and the junior
The pair bridge on the Route 1
At the point where Route 1, the Japan's key road connecting Tokyo and Osaka, crosses Okawa River, you can find two similar bridges side by side. The pair is called Ginbashi Bridge and New Ginbashi Bridge. Sakuranomiya Park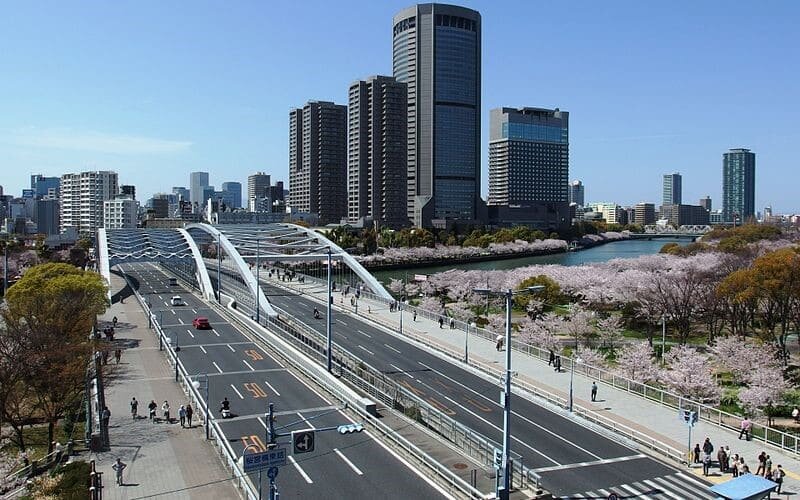 The bridges designed by two genius architects
The original Ginbashi was designed by TAKEDA Goichi (1872-1938), a renowned architect involved in the restoration of multiple world heritages including Horyuji Temple in Nara (the world's oldest wooden building), Kinkaku Temple and Byodo-in Temple in Kyoto. Before the World War II, Ginbashi was the largest arch bridge in Japan.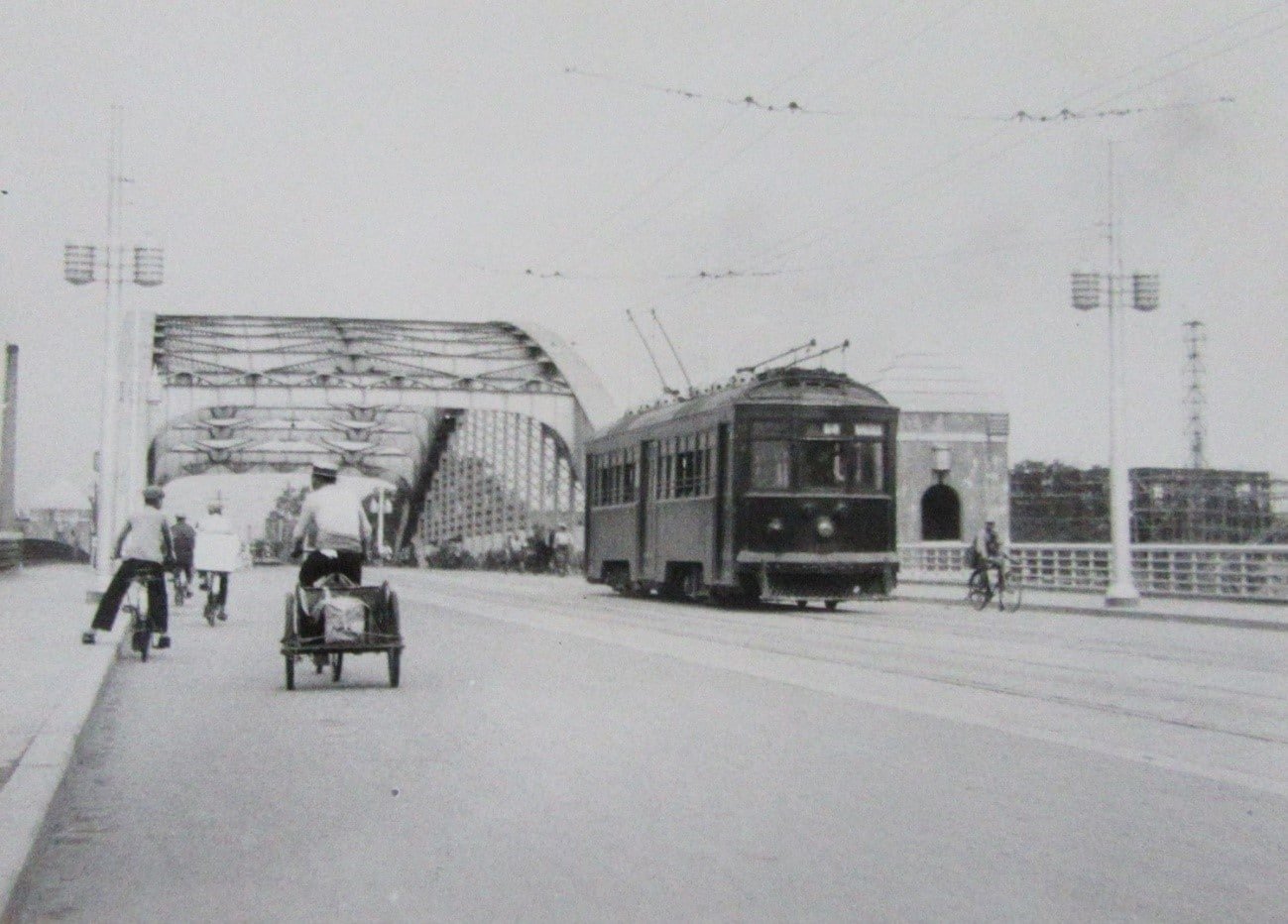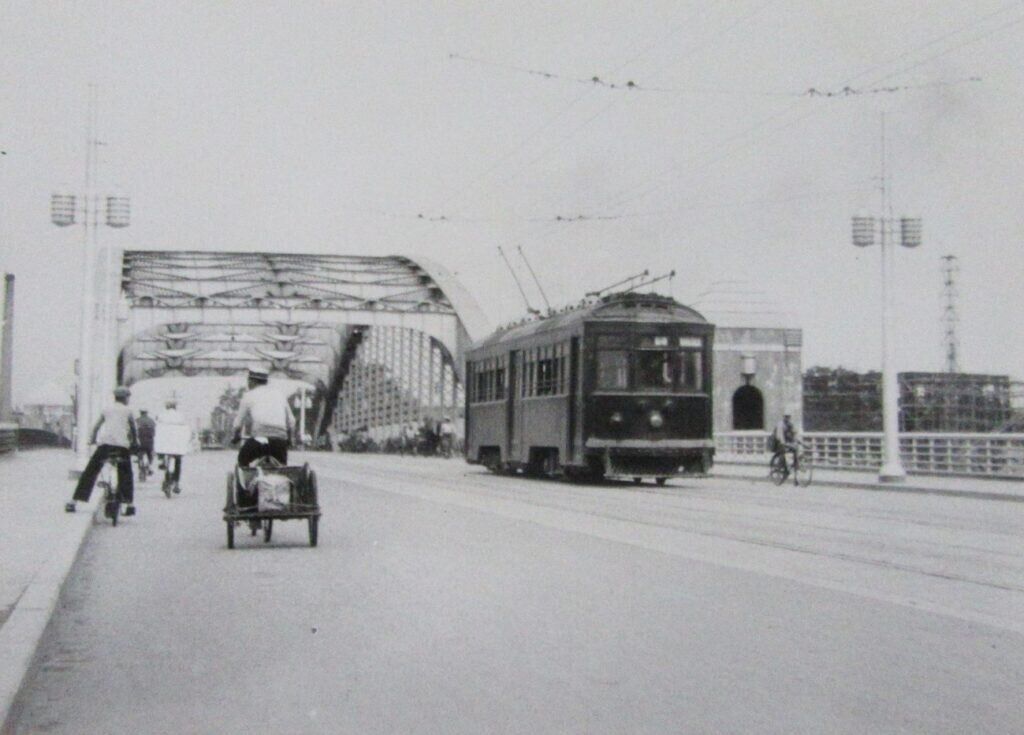 The original Ginbashi bridge harmonized scenically with the surroundings. The local were very proud and love it. In fact, the bridge was formally named "Sakuranomiya Bridge", but the locals liked to use its nickname "Ginbashi (=Silver Bridge).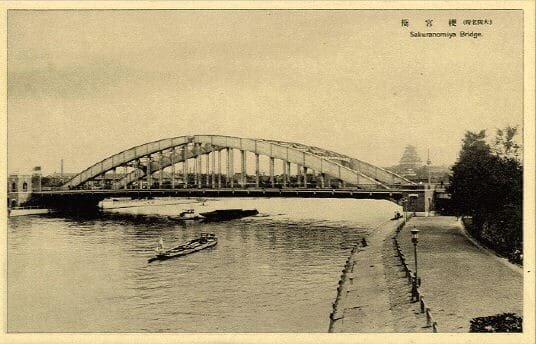 Unfortunately, this pre-war bridge did not have enough durability for the increased loads and traffic in the 21st Century. So, in 2006, Osaka government built a new bridge that can endure today's heavy traffic while preserving the old one. Harmonization with the beloved "senior" was the most crucial and challenging requirement in designing the "junior", which was designed by the world-famous architect, ANDO Tadao. You can see ANDO has greatly contributed to make Osaka a much better place to live.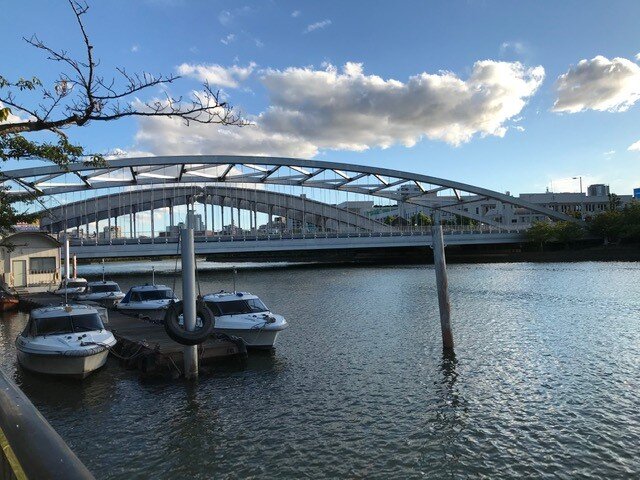 World-class arts and urban oasis, The Fujita Museum and Park
The Fujita Museum, world's superb collection of Asian arts
The Fujita Museum was founded at the former Daichoji Temple site in 1954 by FUJITA Desaburo (1841-1912). He was one of the most prominent entrepreneurs in the Osaka history and was nominated as the first baron who was born a commoner.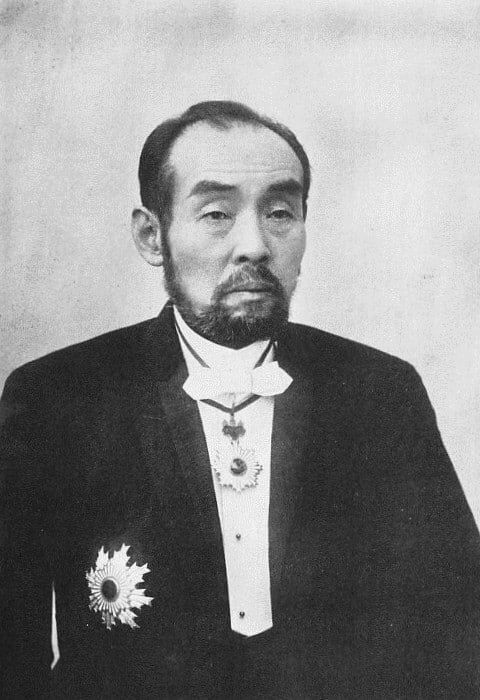 Fujita's achievement covered a range of industries from construction, mining, railway, electric, finance, newspaper and spinning. He and SHIBUSAWA Eiichi, another great mind in those times, established Osaka Boseki. Osaka Boseki was a pioneer in the Japanese industrial revolution. The inspiring story of Osaka Boseki can be found here.

He was not only a business tycoon, but also a great art lover. His amazing collection comprises more than 2000 Asian precious art, including nine of national treasures. The exceptional paintings, syo (Asian calligraphy), Buddhist art, bronzes in early times and tea utensils are definitely the some of the world's distinguished collection.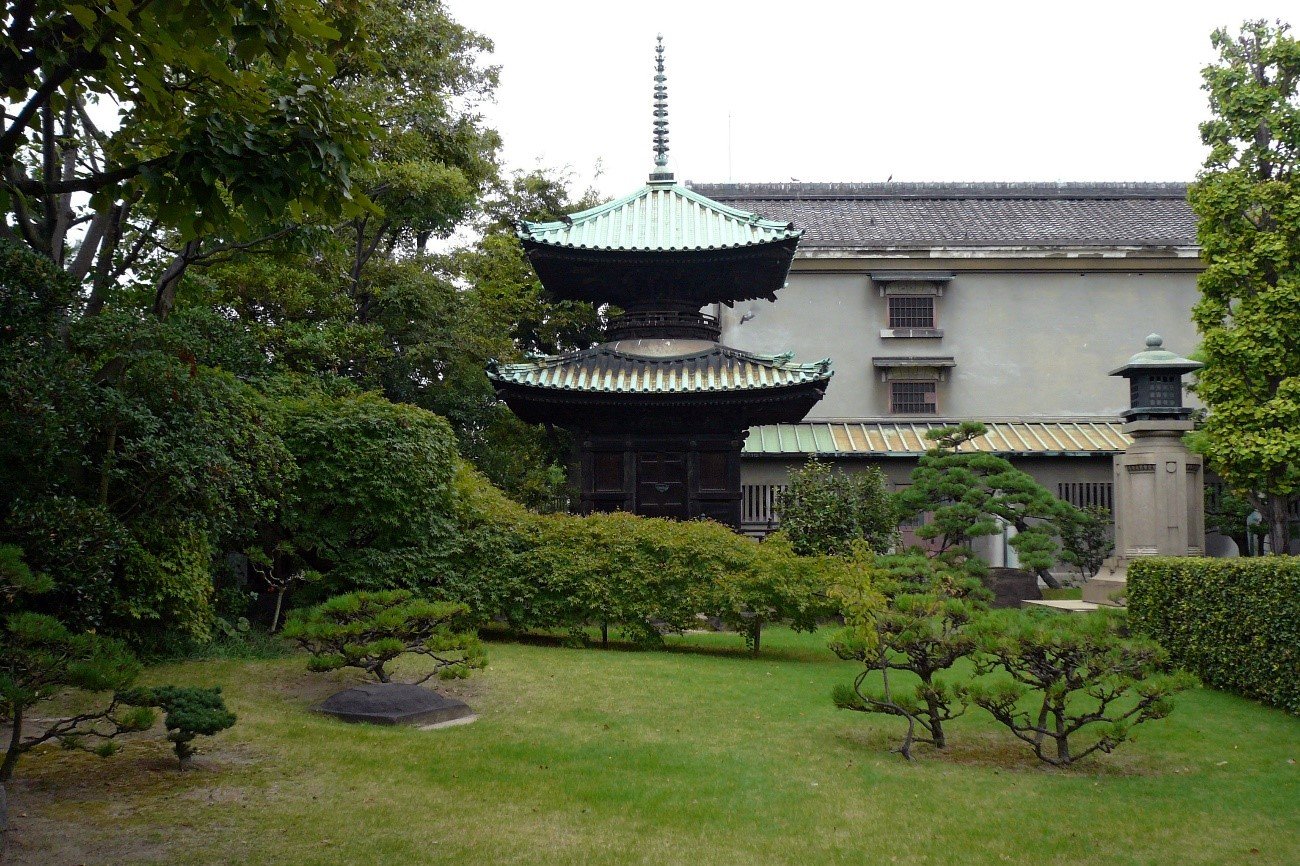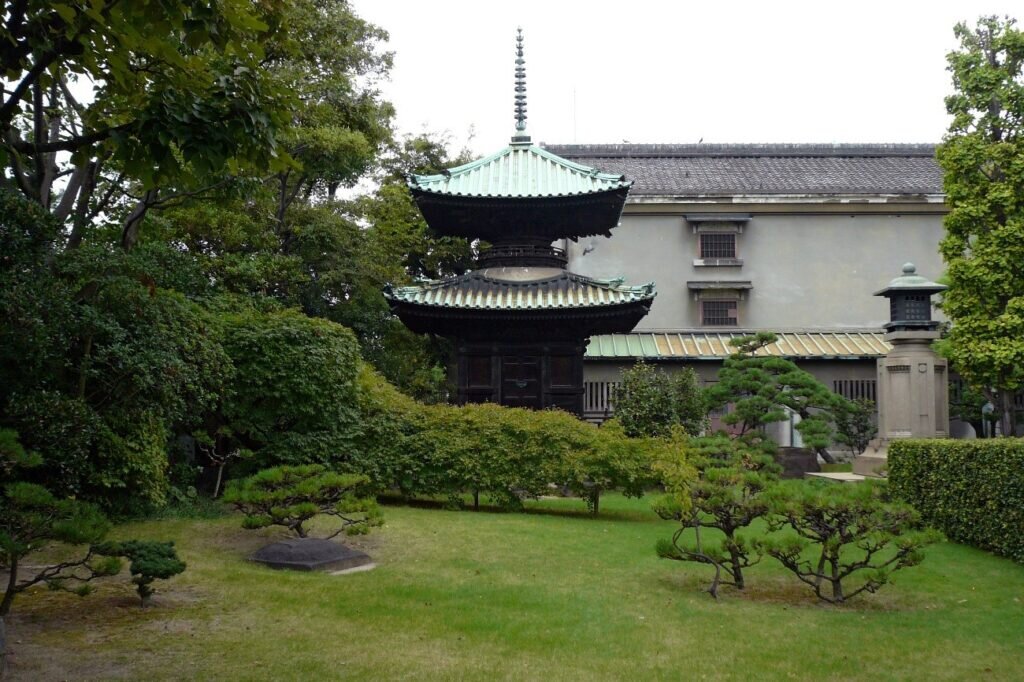 In 2017, the Fujita Museum had an auction at the Christies New York, which resulted in record-breaking sale of $262,839,500 for just 29 items including Chen Ron's Six Dragons ($48,967,500, a new record for Chinese paintings sold outside Asia) and the ancient bronze statue from the Shang Dynasty ($37,207,500, the world auction record for an archaic bronze).
Leveraged by these sensational sales, great re-construction project of the museum is now in progress. We can see FUJITA's treasures again in April 2022.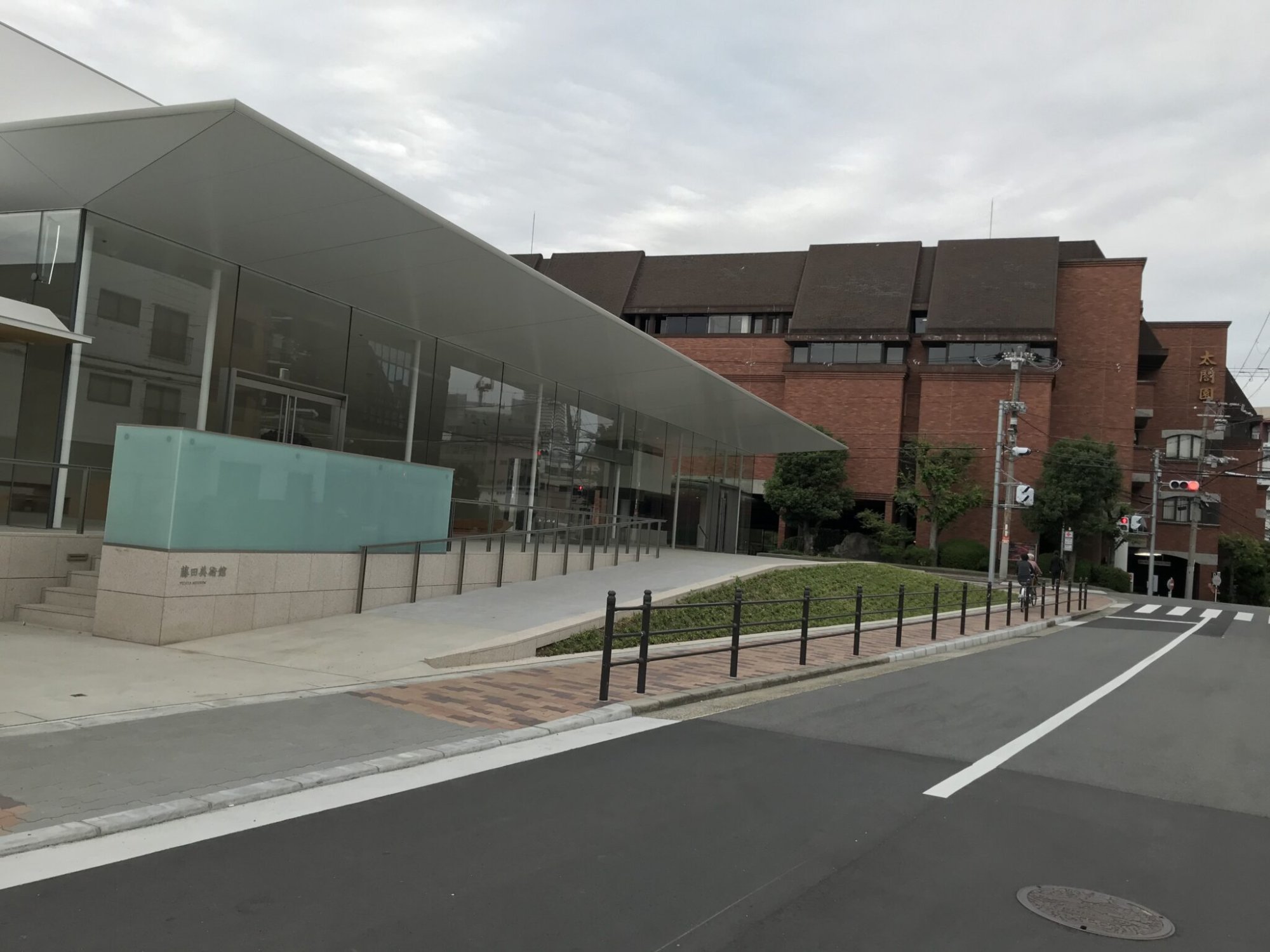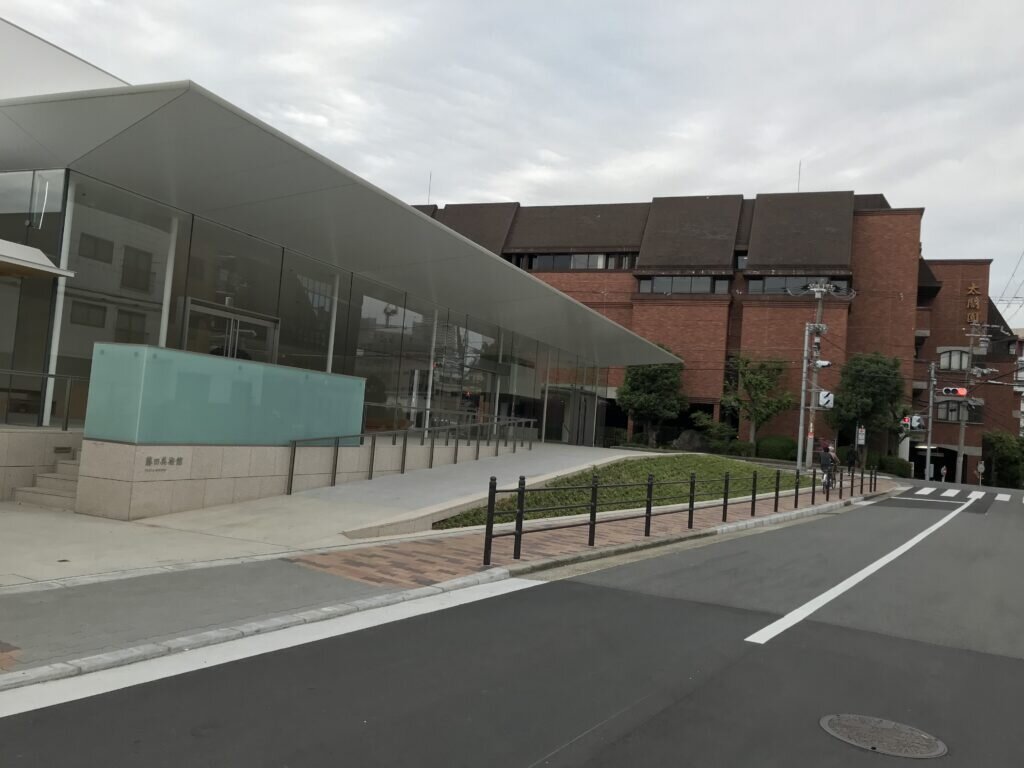 The Fujitateiato Park, calm and refreshing urban oasis
You don't have to be discouraged by the temporary closure of the museum, because there is Fujitateiato Park ("Gardens of Baron Fujita's Residence") next to the museum. This was a part of the Japanese garden in FUJITA's former residence. You can enter the park for free.
The park is not big, just calm and clean. You may feel like being in urban oasis. The locals and visitors rest quietly and safely in the park. Miyakojima Ward office offers you this video for you to enjoy the sceneries in the garden even at home: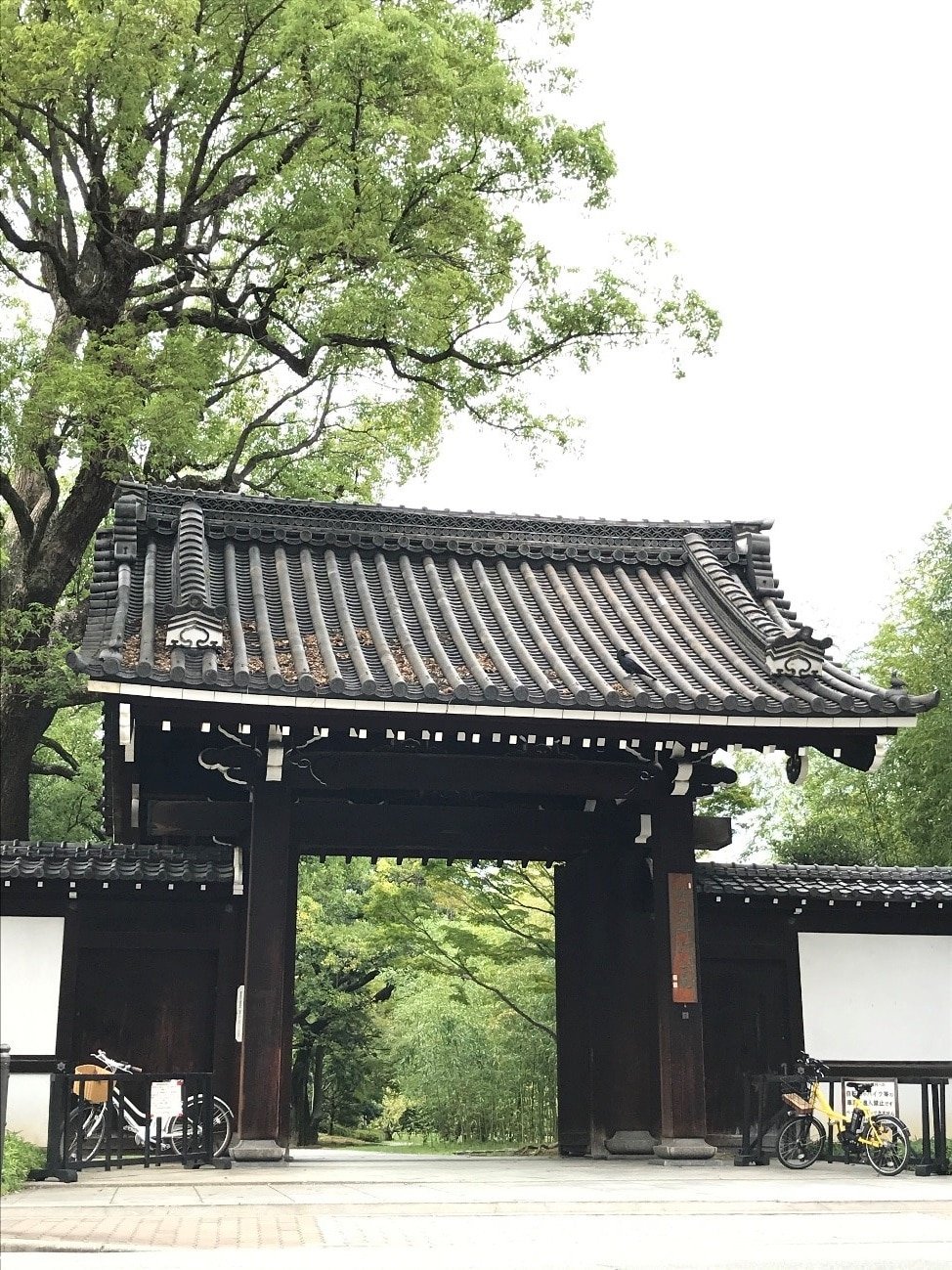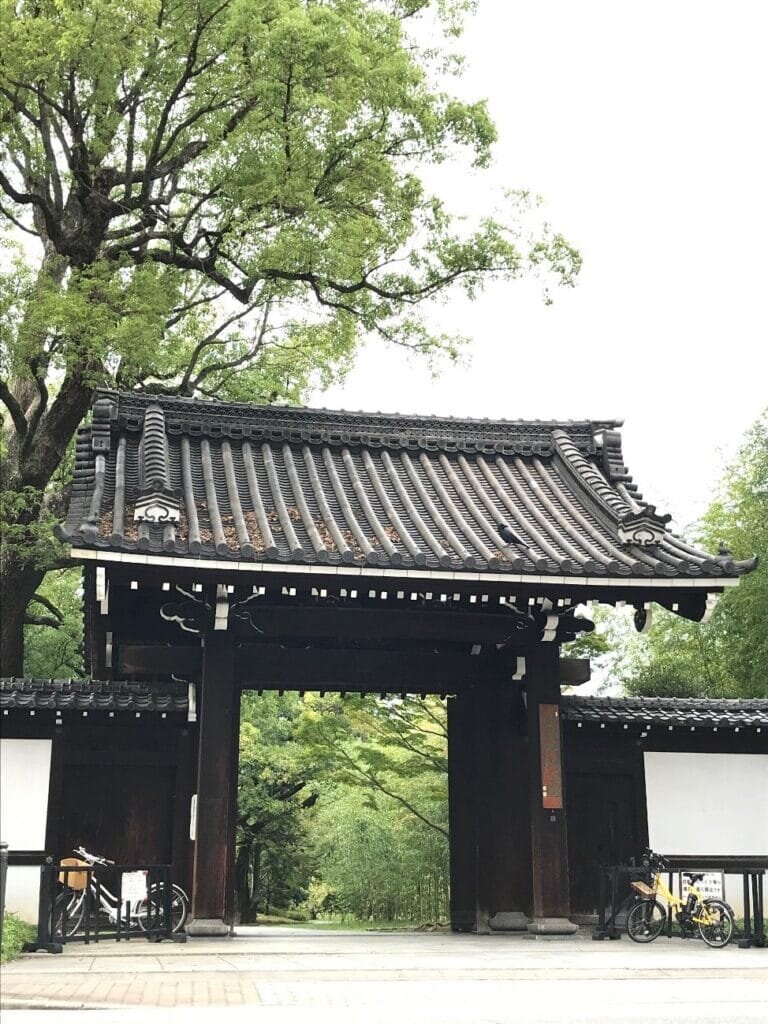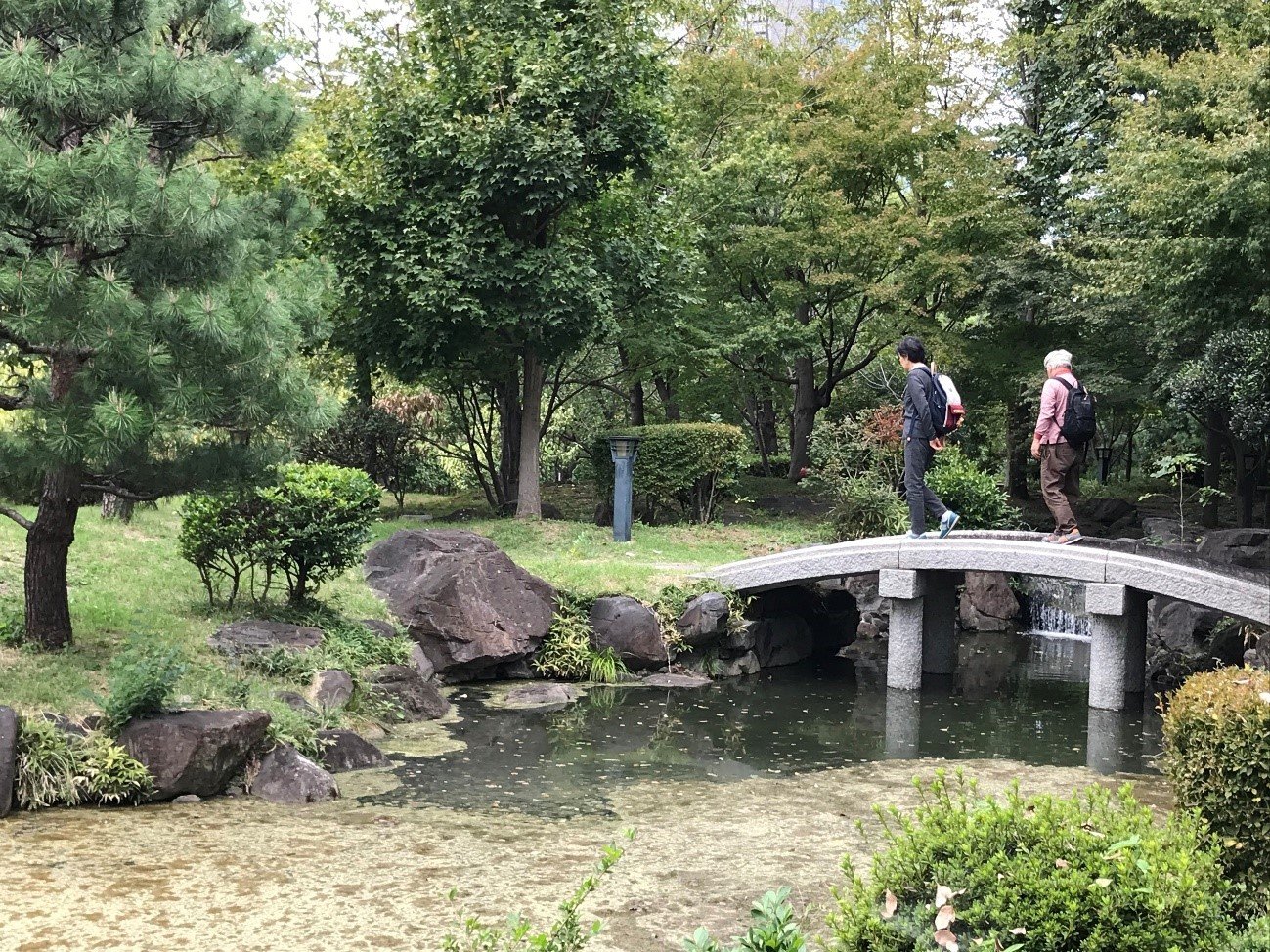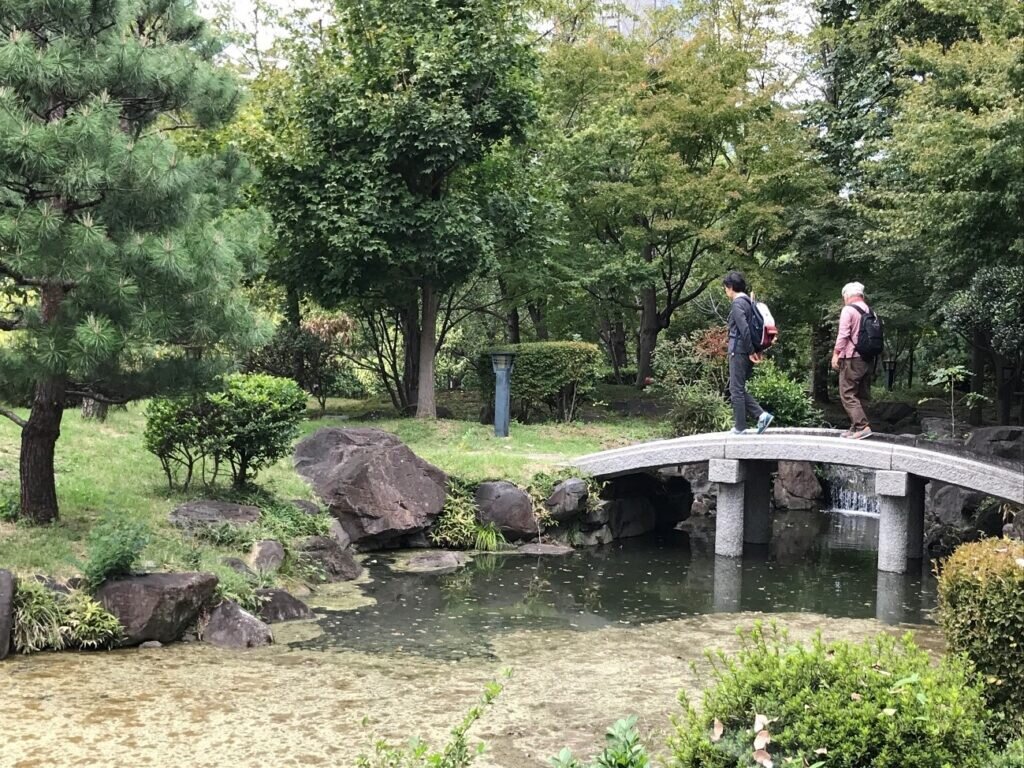 | | |
| --- | --- |
| The Fujita Museum (now closed till April 2022) | |
| Address | 10-32 Amijimacho, Miyakojima Ward Osaka |
| Telephone | 06-6351-0582 |
| | |
| --- | --- |
| Fujitateiato Park (Gardens of Baron Fujita's Residence) | |
| Address | 10 Amijimacho, Miyakojima Osaka Ward Osaka |
| Fee | Free |
Miyakojimaku.com, a community of women power
Influential women's team in Miyakojima
Miyakojimaku.com is a local online community run by cheerful mothers living in Miyakojima ward. Their mission is "make everyone love Miyakojima". You see all staff and kids are having big smiles!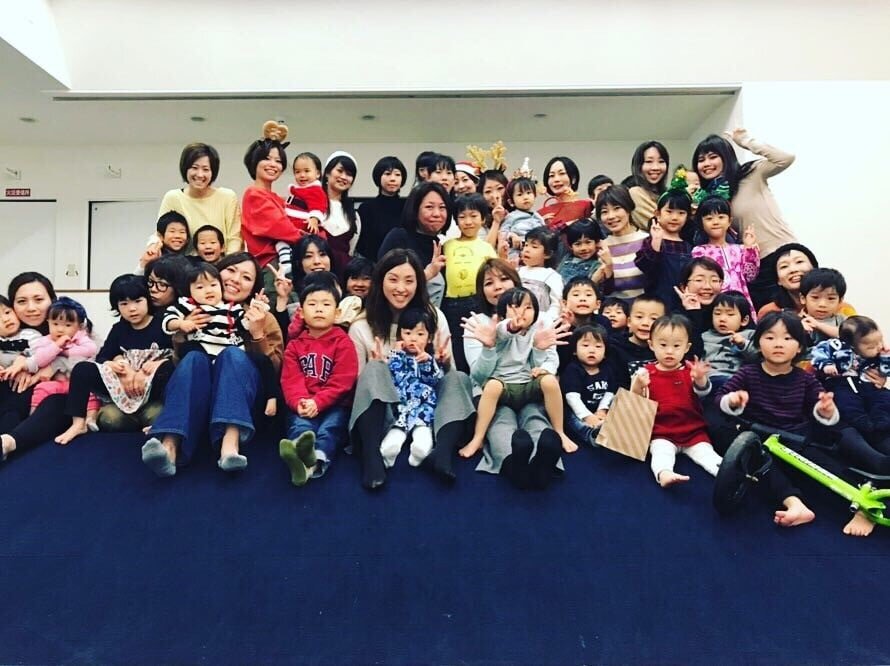 Miyakojimaku.com promotes local businesses and communities by providing useful information and services. You can find what's new and hot in Miyakojima. Their site is supported by more than a thousand local mothers registered to the platform.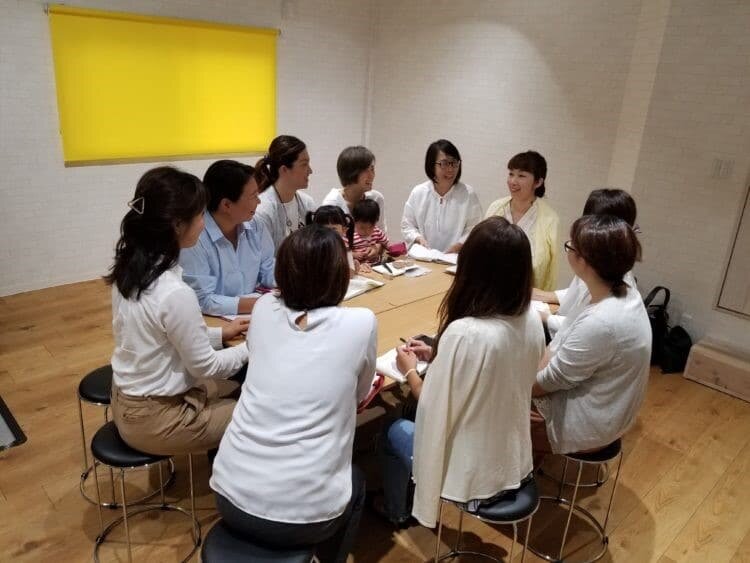 Their activities include collaboration with the local government and local businesses, so they greatly influence the joy of Miyakojima communities. On the Halloween last year, they hosted an event "Halloween Walk" through nearly hundred shops in Miyakojima. More than 1600 kids and parents in fancy costumes strolled around the town asking for treats.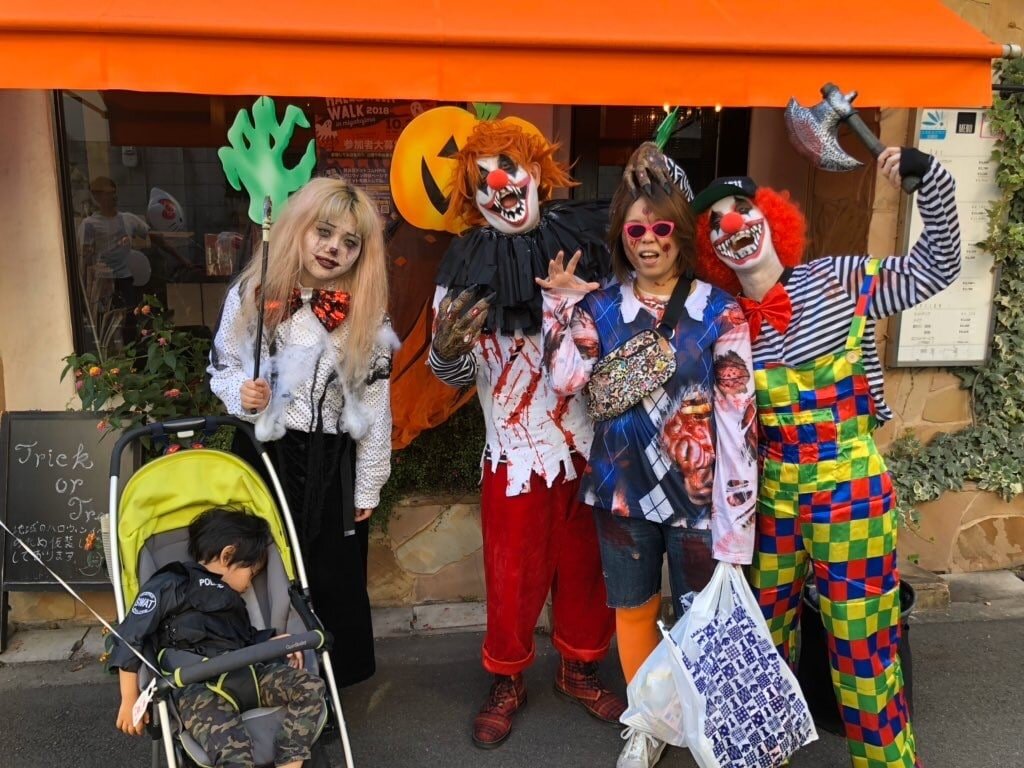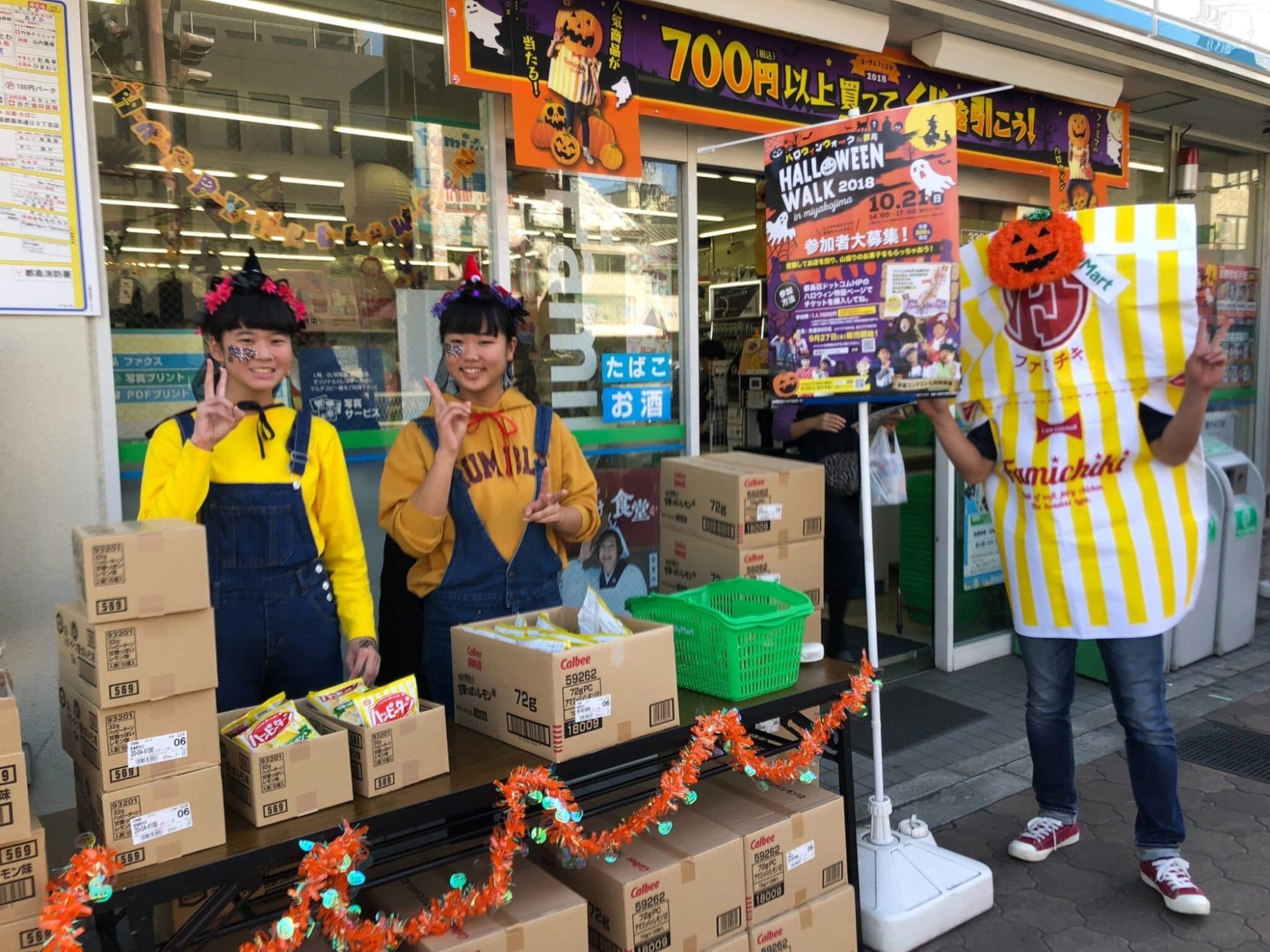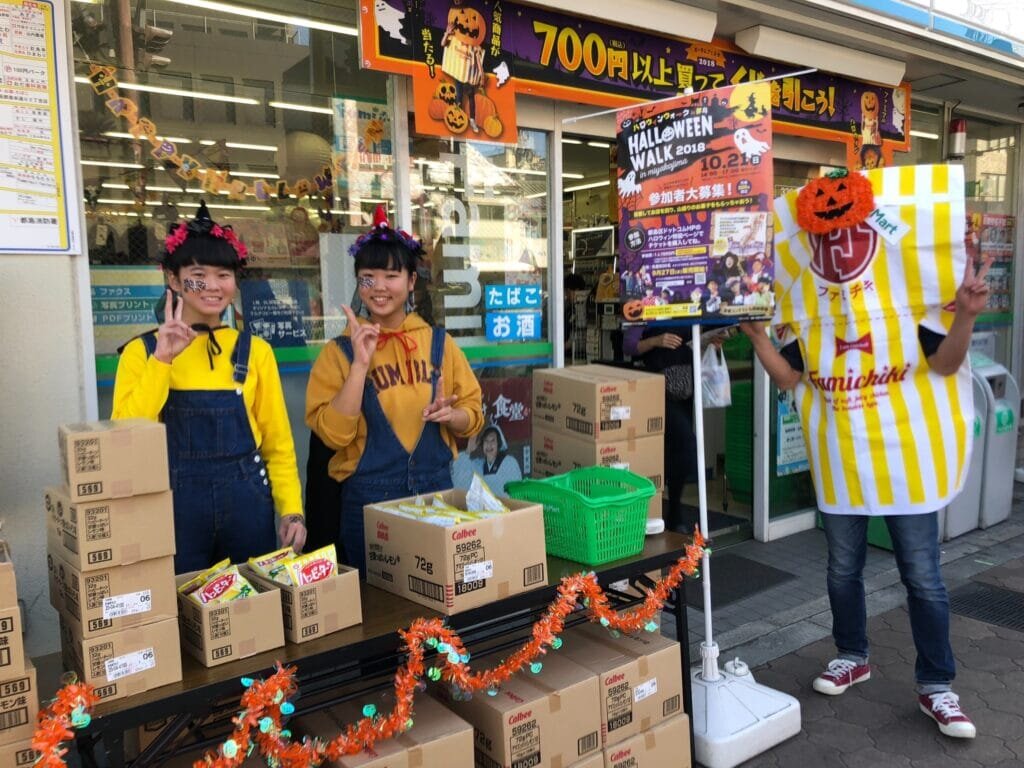 An ex-housewife entrepreneur
The community was founded 18 years ago by YAGYU Kuriko who had no previous business experience. When her son was still very small, she inadvertently created a website for her parent's business, she had no ambition about business at that time. But soon she realized that there was no informative site on the internet for mothers with small kids. So, she built one by herself and continuously improved on it, which gradually expanded to the current organization "Miyakujimaku.com" that covers all about Miyakojima.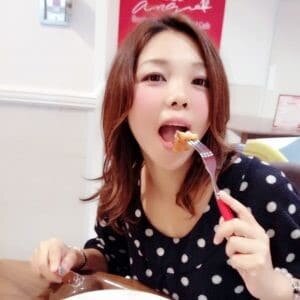 The most outstanding feature of her company is flexibility in working style. Even before COVID-19, these mothers have worked at their own pace and timing, so there was no need for coming to office every day.
In Japan, mothers do most of the childcare and house chores. So flexible working in YAGYU's organization has attracted capable housewives who had no opportunity to show their potential value. YAGYU encourages these mothers and put their talents on display, which results in the highly-engaging environment.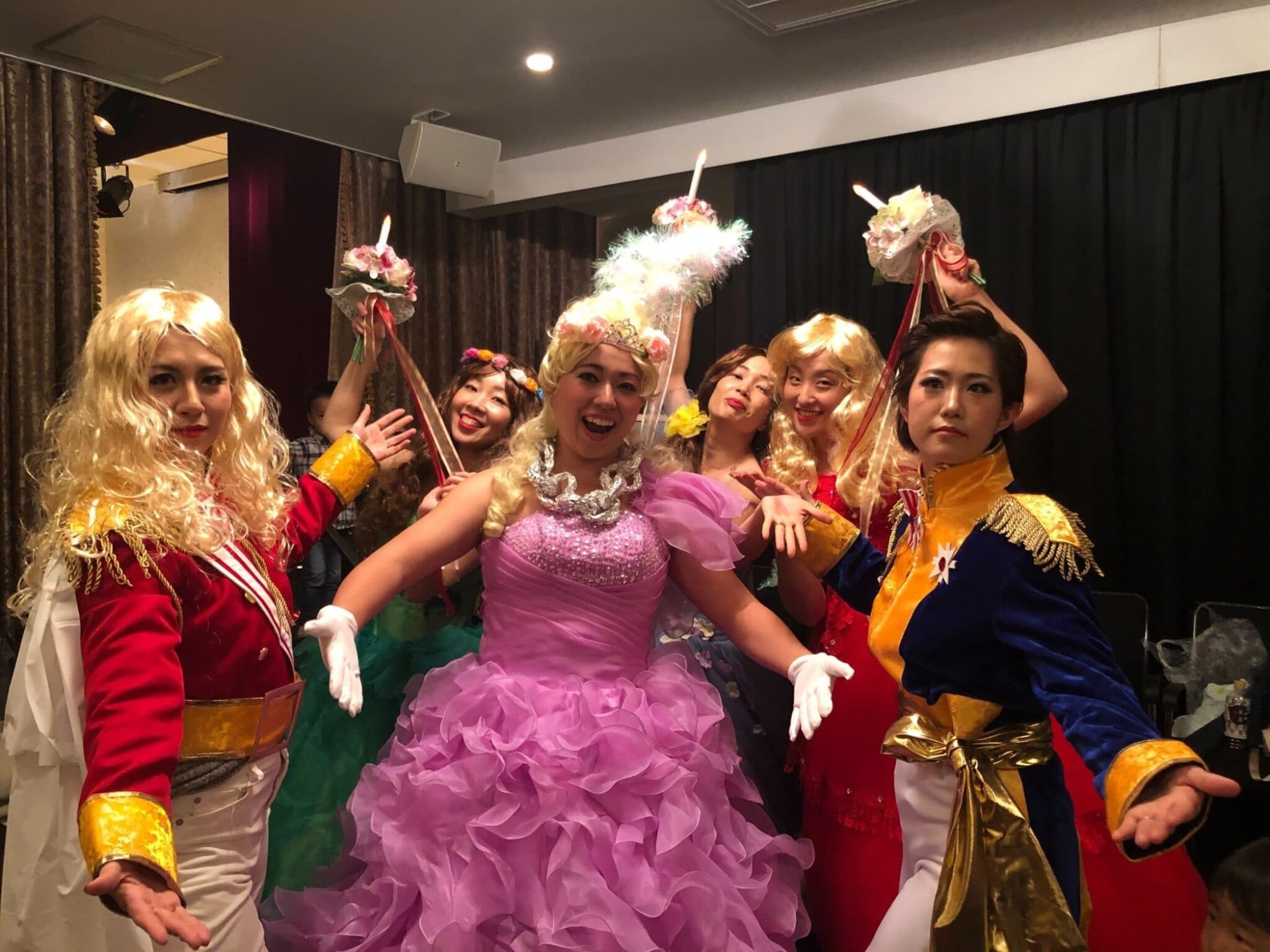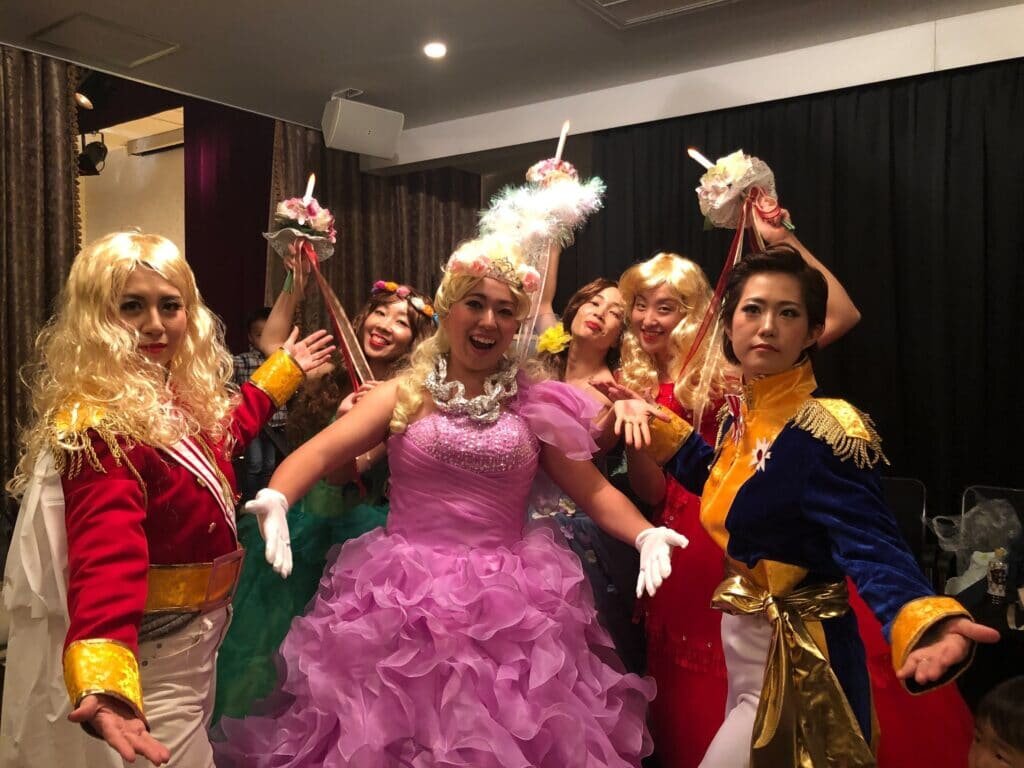 YAGYU pursued only what she found fun and interesting, but her inherent marketing sense and her sincere attitude made her organization very successful. Some staff members without any business or academic background earn much more than their husband. More importantly, women at Miyakojimaku.com find their great potential to achieve social impact, which they wouldn't realise otherwise.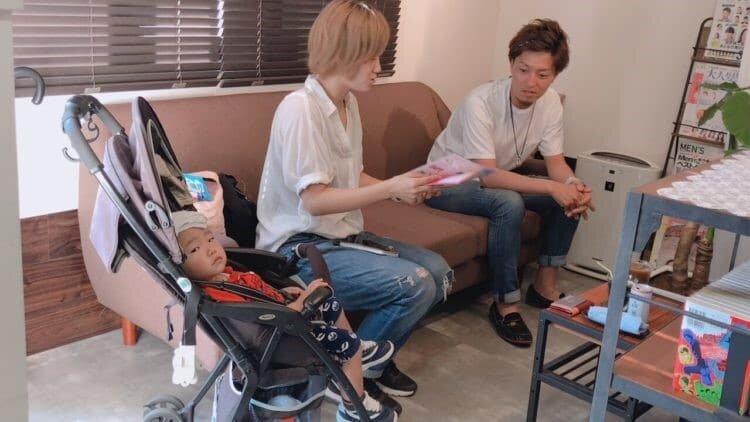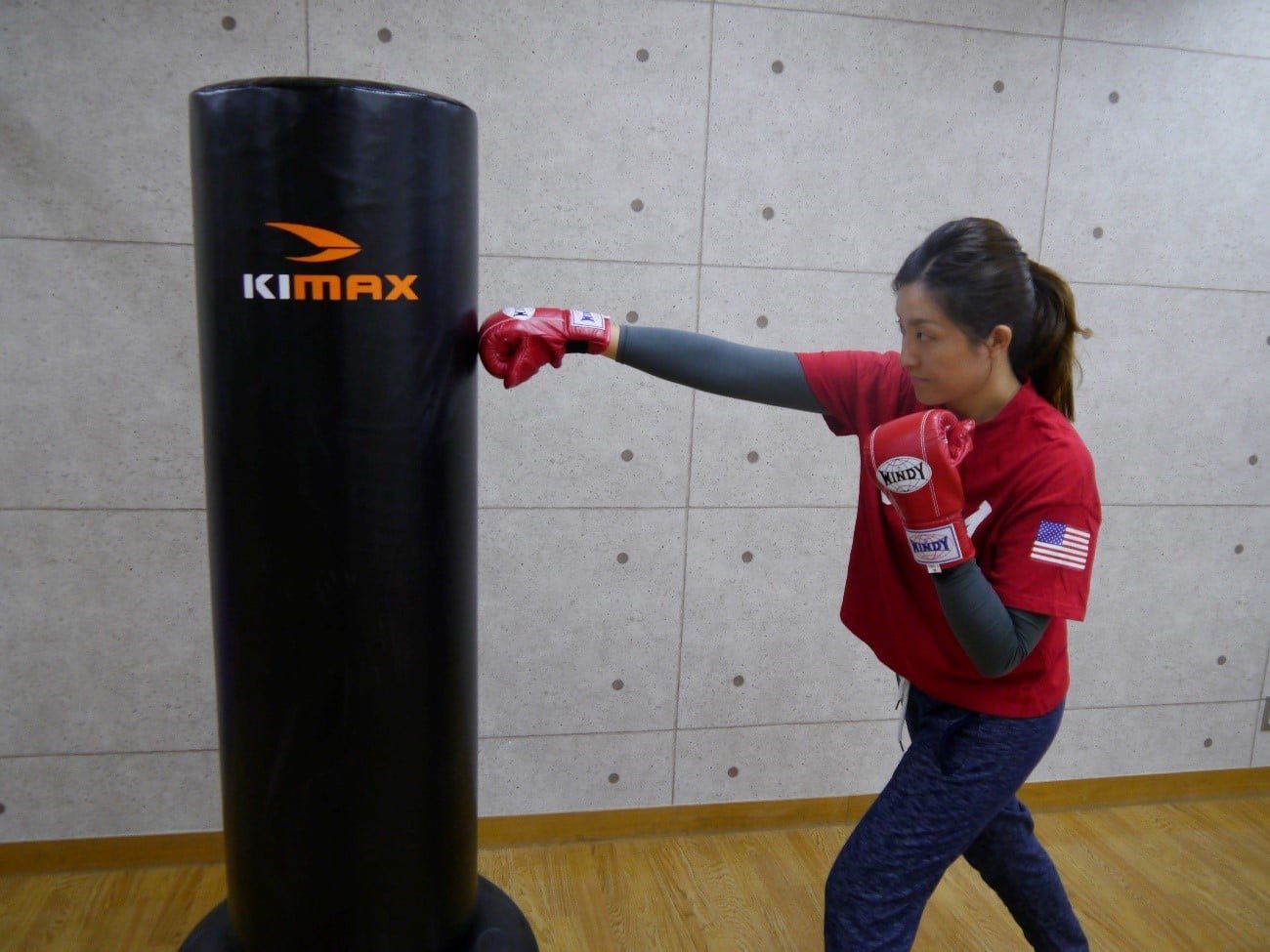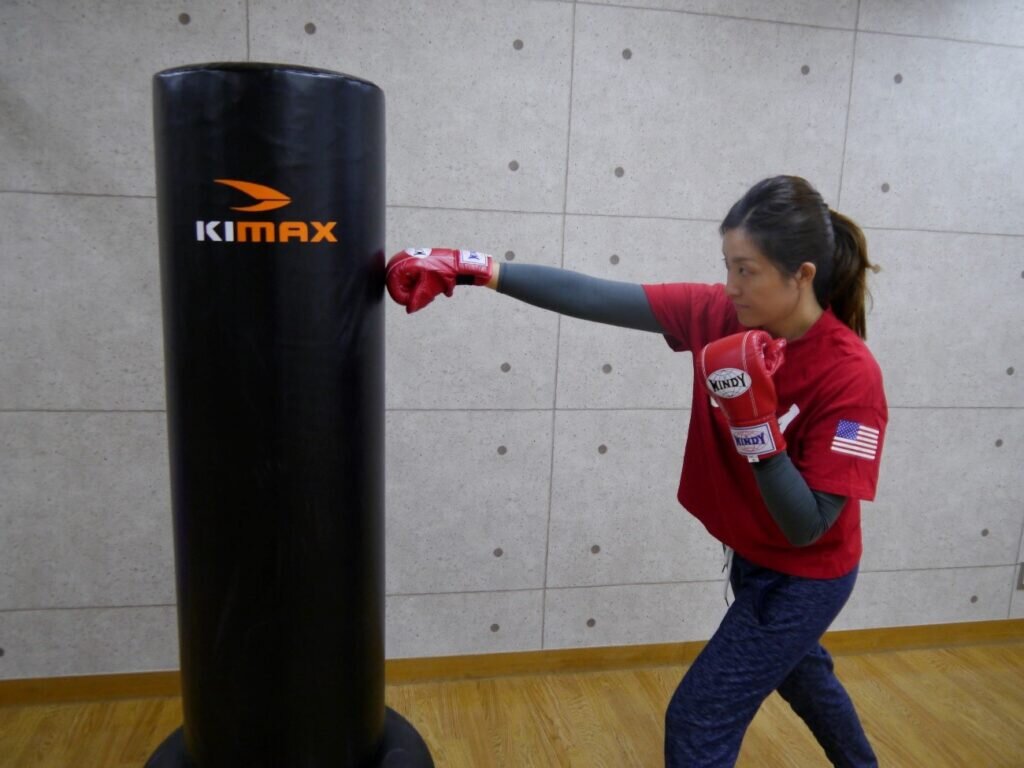 YAGYU now leads multiple communities and organizations. As Japan has limited number of female entrepreneurs, she is often featured as a female leader in Osaka. Her growing success encourages more and more Osaka women who hope to contribute to the society. Now she aims at gathering their collective power (a.k.a. Osaka no Obachan power) to create bright future for everyone.
Yushinkan, Spiritual martial art serves to Gods
Iaido, the oldest martial arts
Iaido (i-a-i-do) is one of the oldest martial arts using real swords that originated from old Samurai practices. In modern era, Iai is not for defeating opponents, instead its value depends on formal integrity in performance.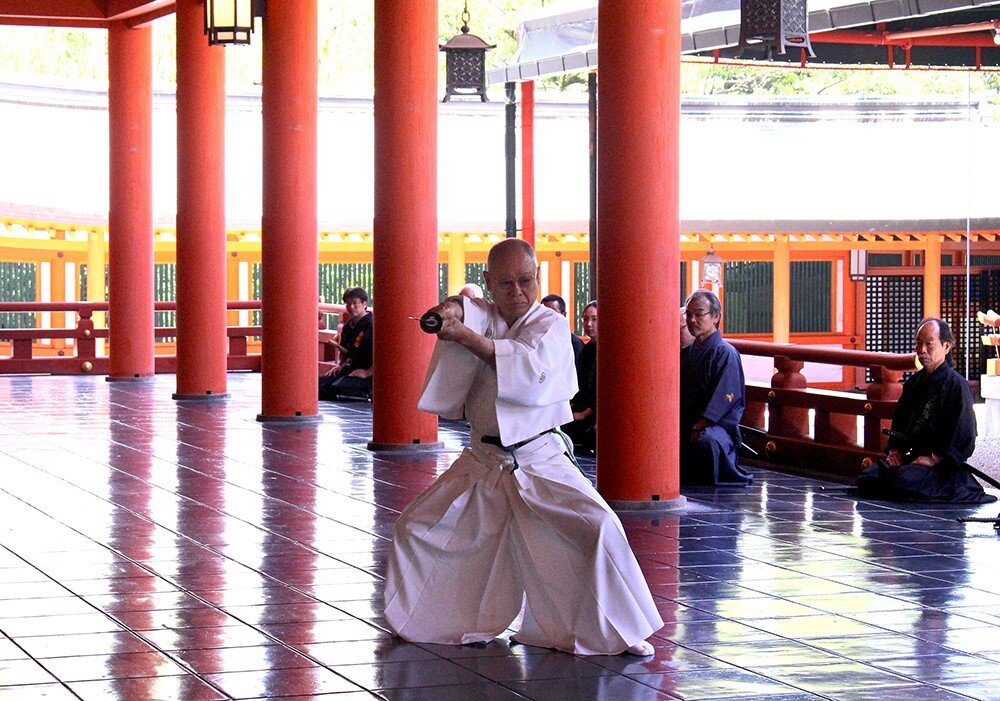 Yushinkan, Iai Dojyo(training center)
If you're interested and want to try Iai, go to Yushinkan in Miyakojima where you can experience Iai practice using a real sword.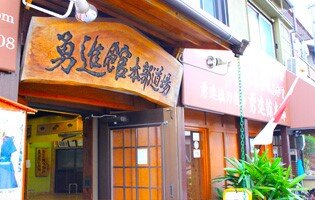 Founder of Yushin Ryu Iai discipline
The founder of Yushin Ryu is Seto Tenyu Hirotoshi. Ryu or Ryuha means style of the discipline. There are hundreds of Ryus in Iai martial arts.
SETO was a relatively small kid for his age but he was extremely competitive, so he always thought about how to defeat taller or bigger kids in fights. He trained in a wide range of martial arts, including Karate, Judo, Aikido and even boxing and finally decided Iai for his lifetime practice. He vigorously learned and studied from the existing disciplines to create his own Yushin Ryu style.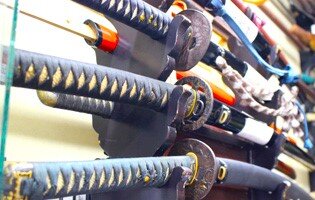 "You should improve techniques, but more importantly you should train your mind", he said. Your physical and mental status determine your Iai performance. SETO explains, "We use a real sword, so without strong mind, fear easily consumes you and compromises your performance. You need to practice until you don't feel any fear of injury or even death." This is the essential part of this discipline using real sword based on real Samurai practice.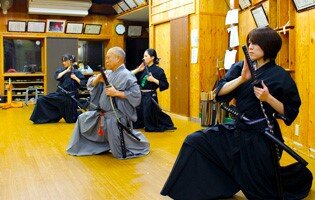 Dedicated performance to Shrine
In Yushin Ryu, the big moment in their activities is definitely a shrine performance. Shrines have been tightly linked to martial arts from ancient history. Strength and worships in their performance are dedicated to shrine gods.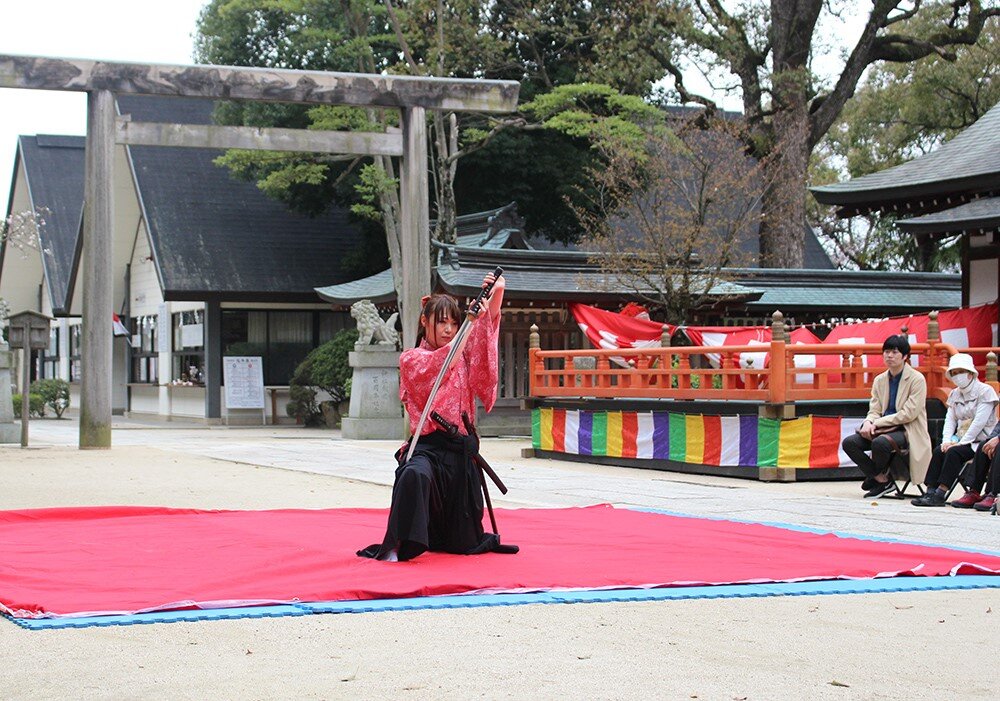 Previously, Yushin Ryu had given performances in Heian Jingu Shrine in Kyoto and Kasuga Taisha Shrine in Nara. The member trained their body and mind to show the best performance to Gods.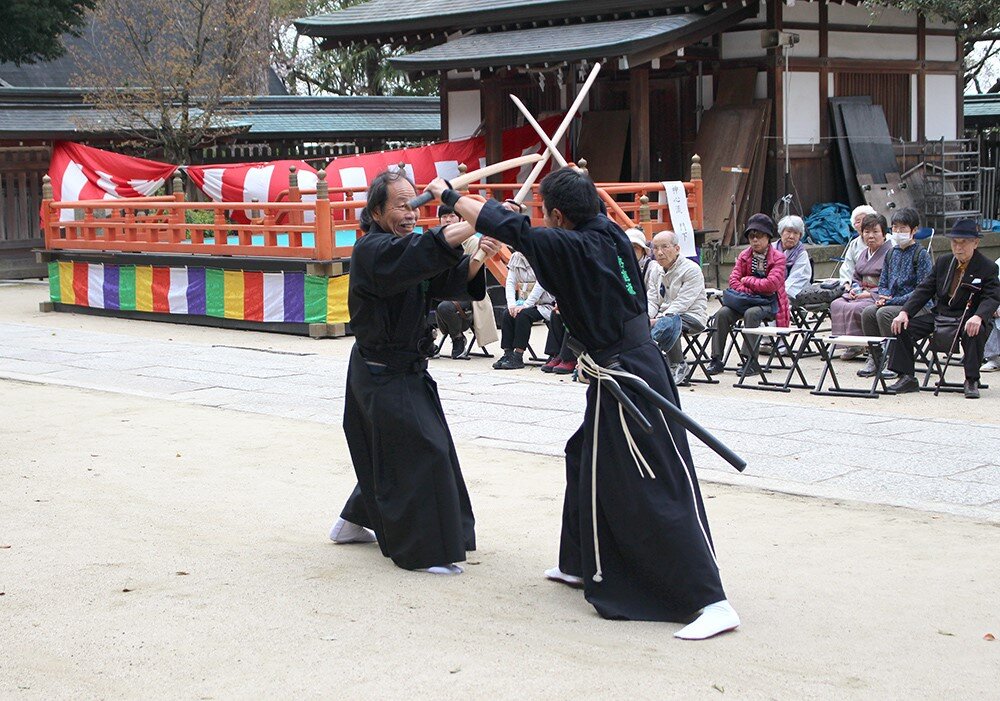 Iai experience
Youshin Ryu is not just for the Miyakojima locals, it's open to everyone. In Yushinkan, you can experience a bit of Iai using a real sword and samurai costume. They are very kind and open to foreign visitors. So, why don't you try Japanese sword martial art with SETO?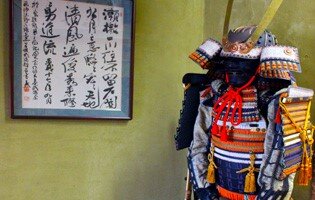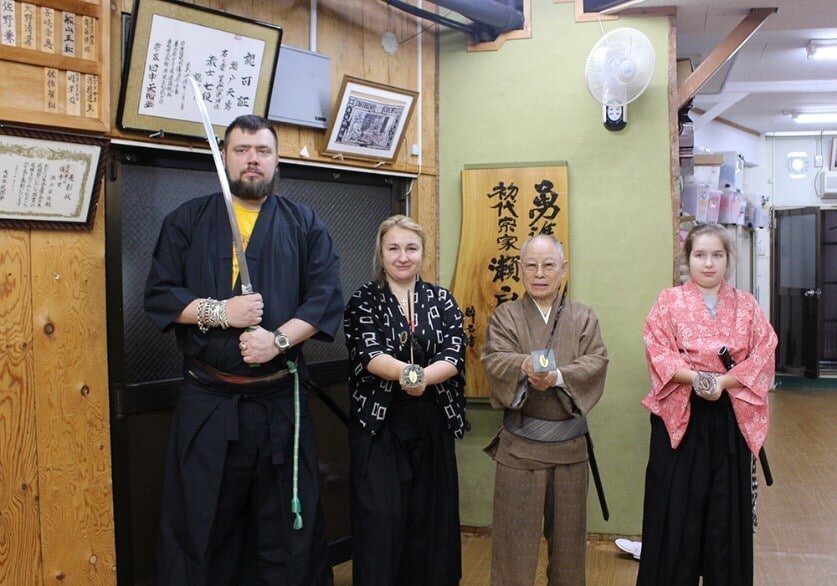 | | |
| --- | --- |
| Address: | 14-18 Miyakojima-Nakadori 3chome, Miyakojima Ward Osaka |
| TEL: | 06-6927-2908 |
| | The images are provided with courtesy of Yushinkan Dojyo |