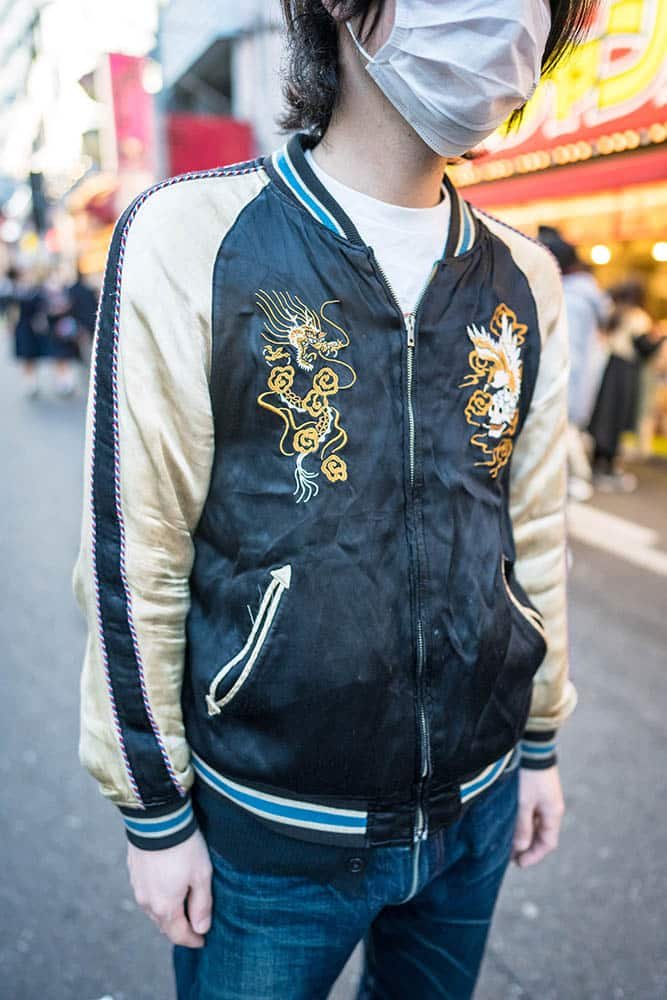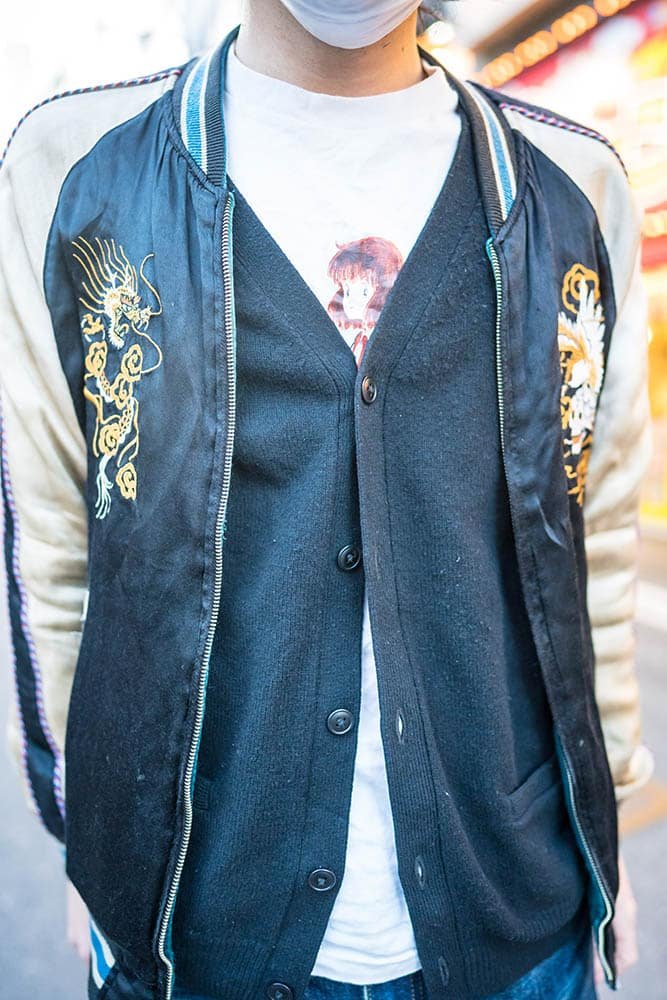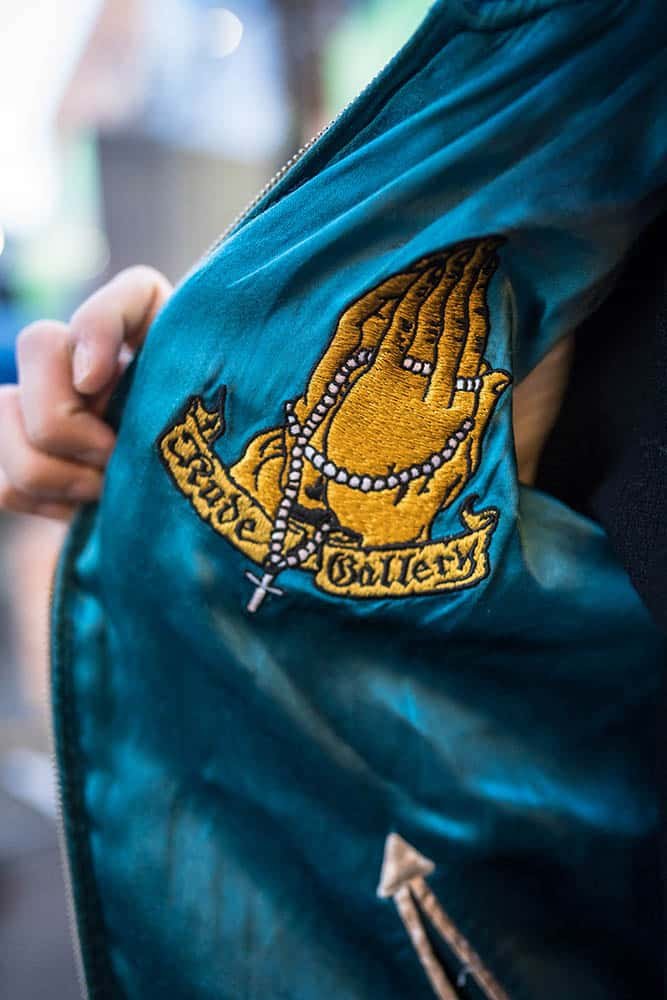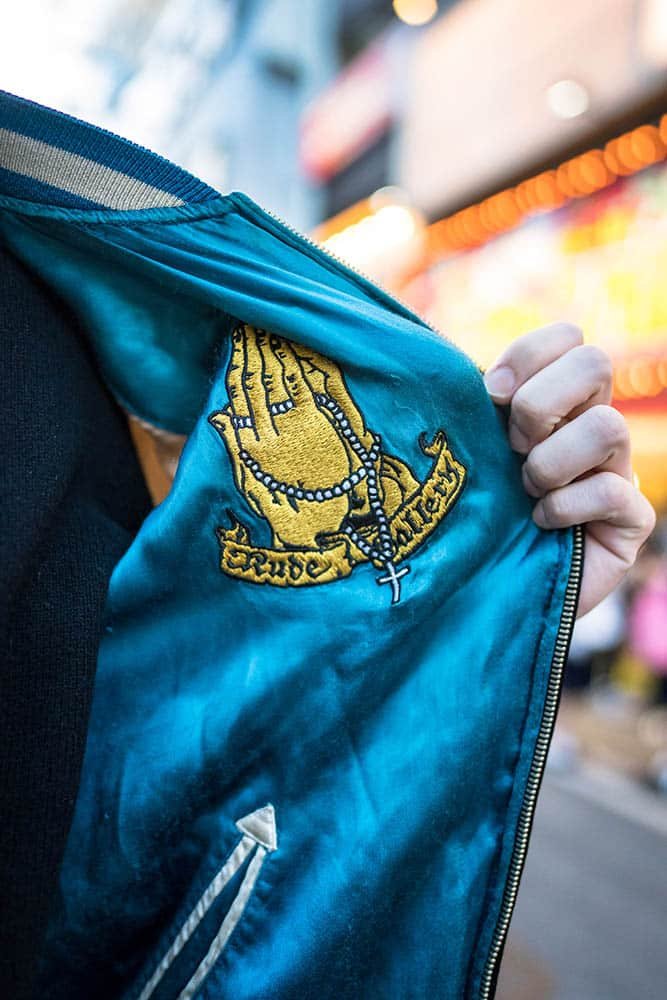 Jacket by Rude Gallery, bought on Yahoo Auction. Cardigan by Uniclo. T-Shirt featuring characters from Evangelion creator Ando Hideyaki's first work, Daicon III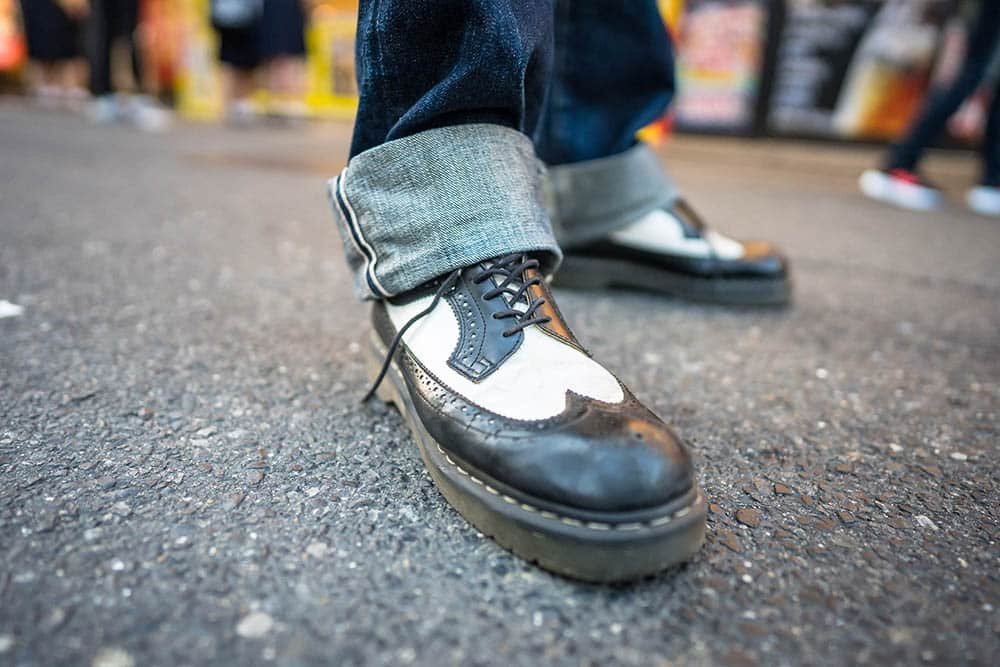 Shoes by Doc Martens, bought from the Dr Martin shop in Amemura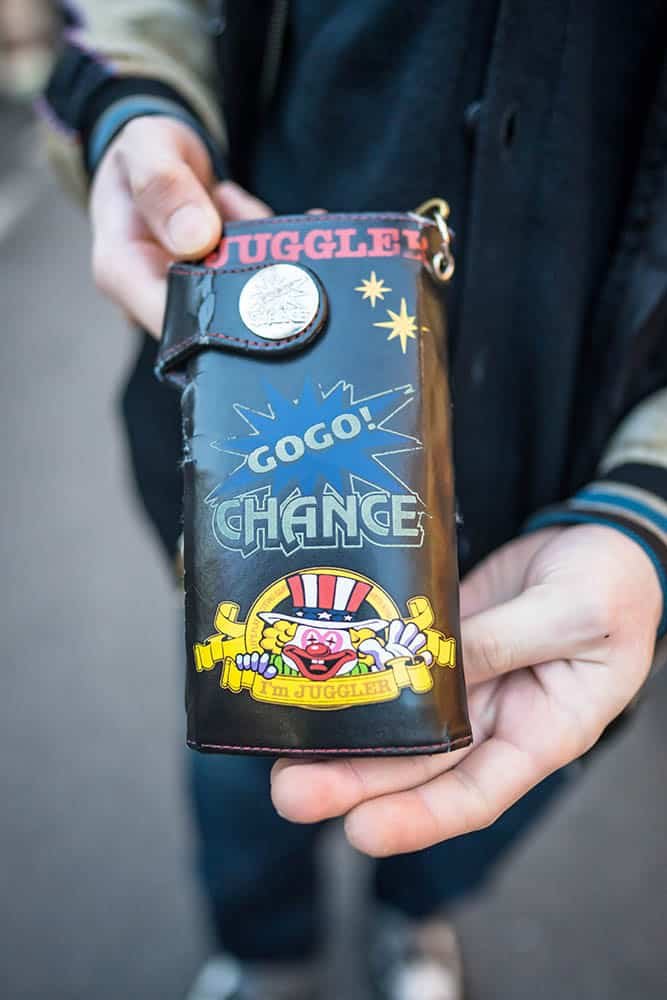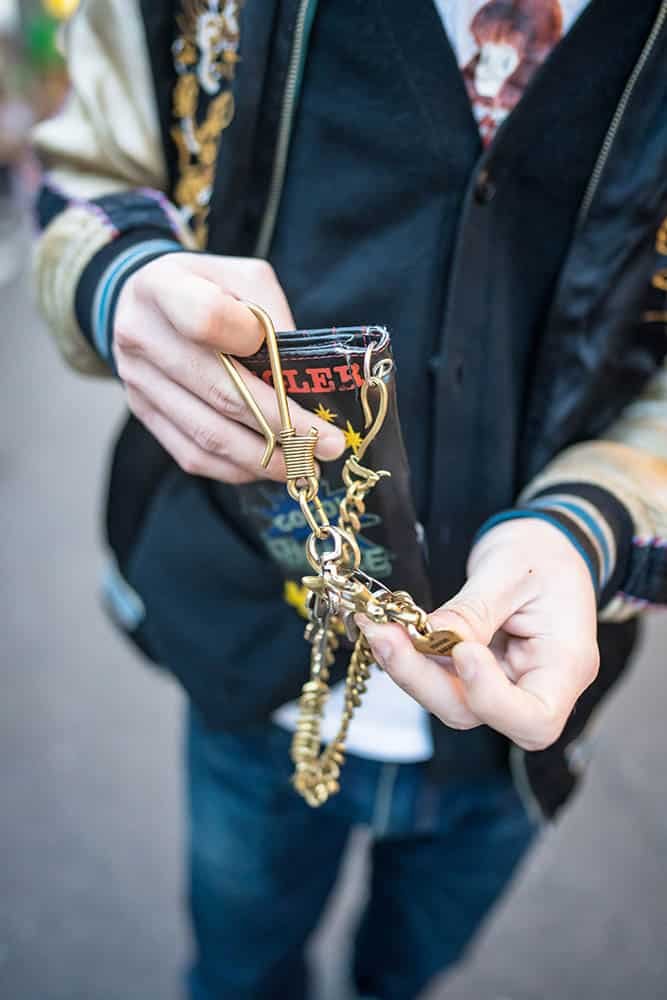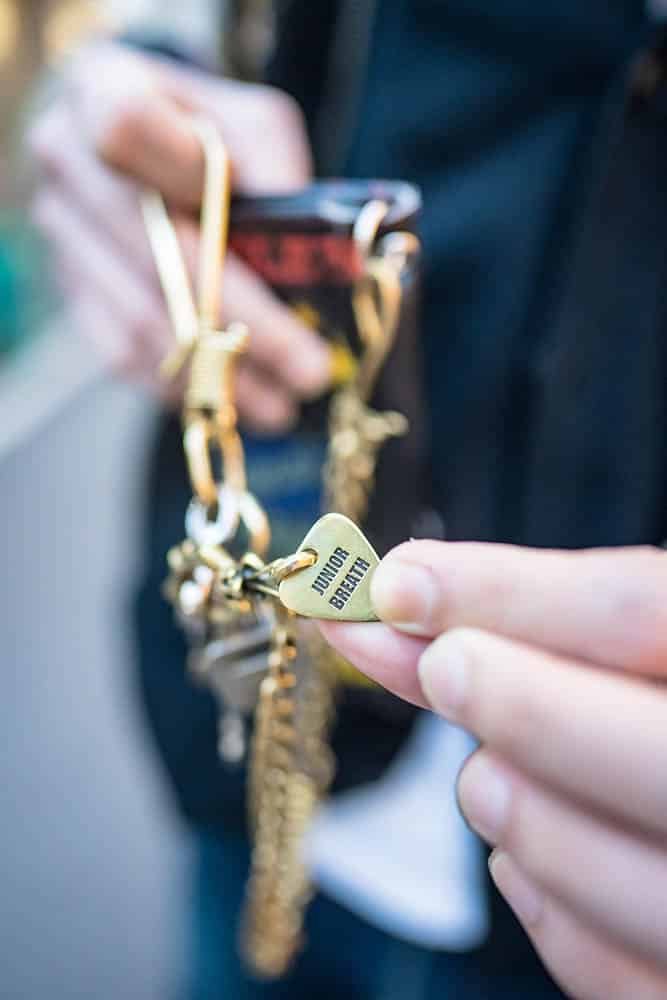 Wallet by Juggler, bought on Yahoo Auction. Wallet chain is Merch from Shunsuke's senpai's band, "Junior Breath".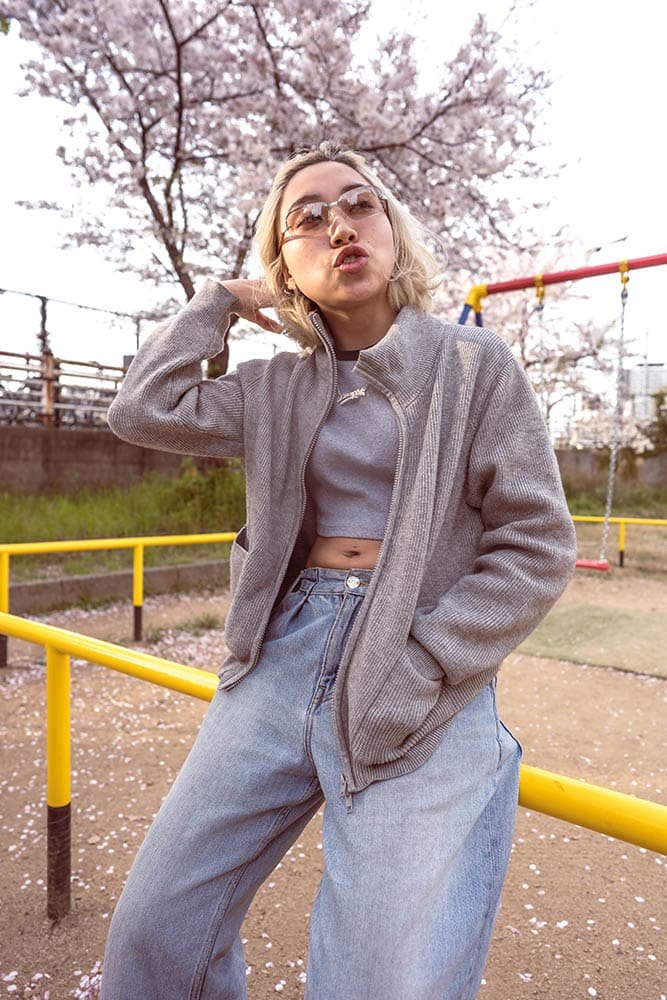 Jacket a present from mum, bought from an Aussie flea market. Shirt bought in "some random Australian store".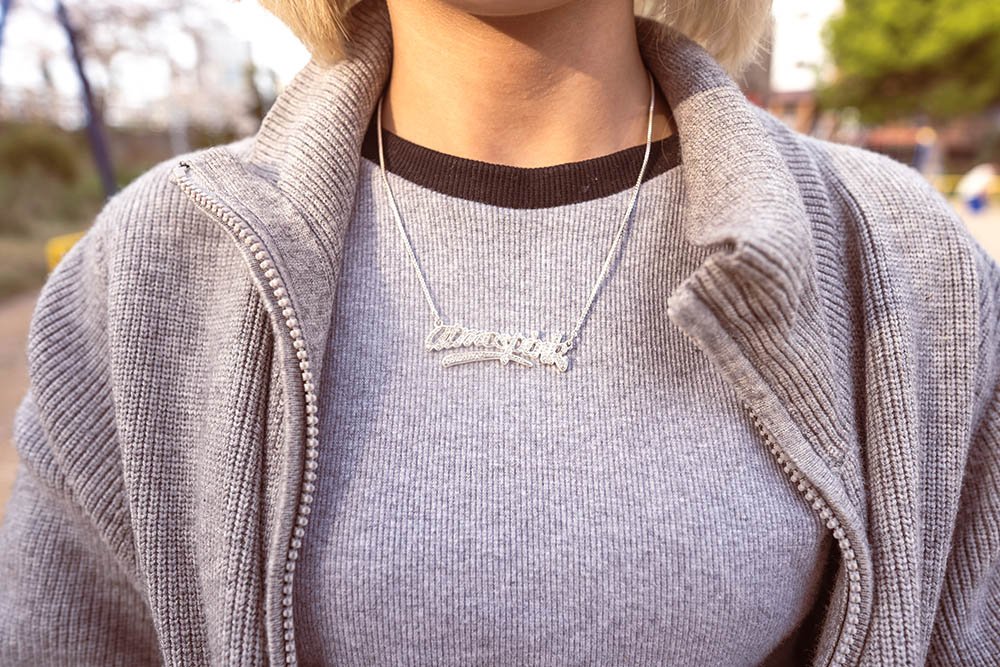 Necklace by Atmospink, bought in the Shinsaibashi shotengai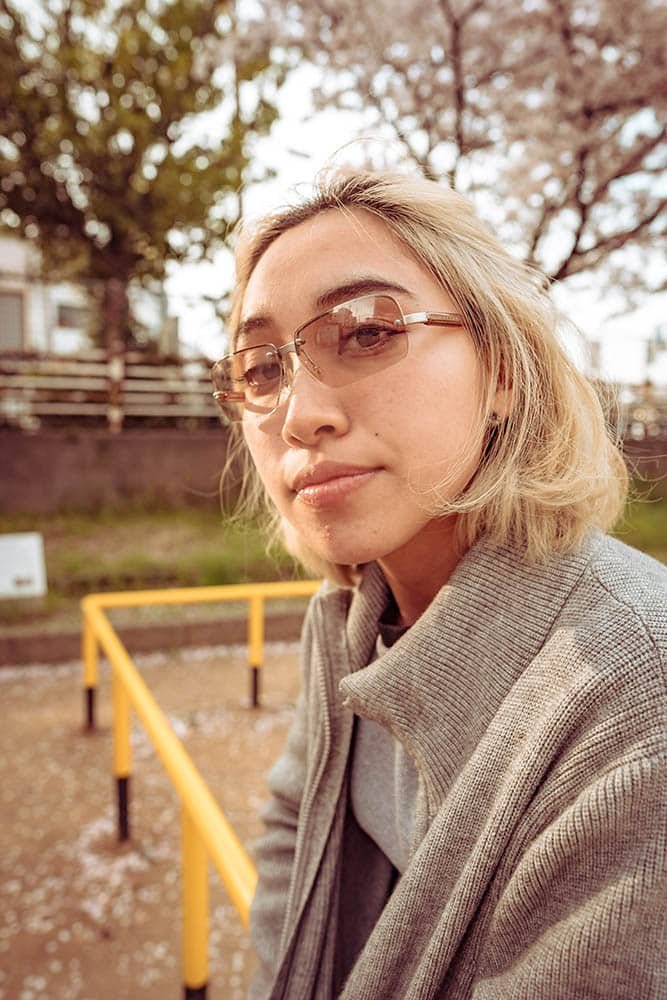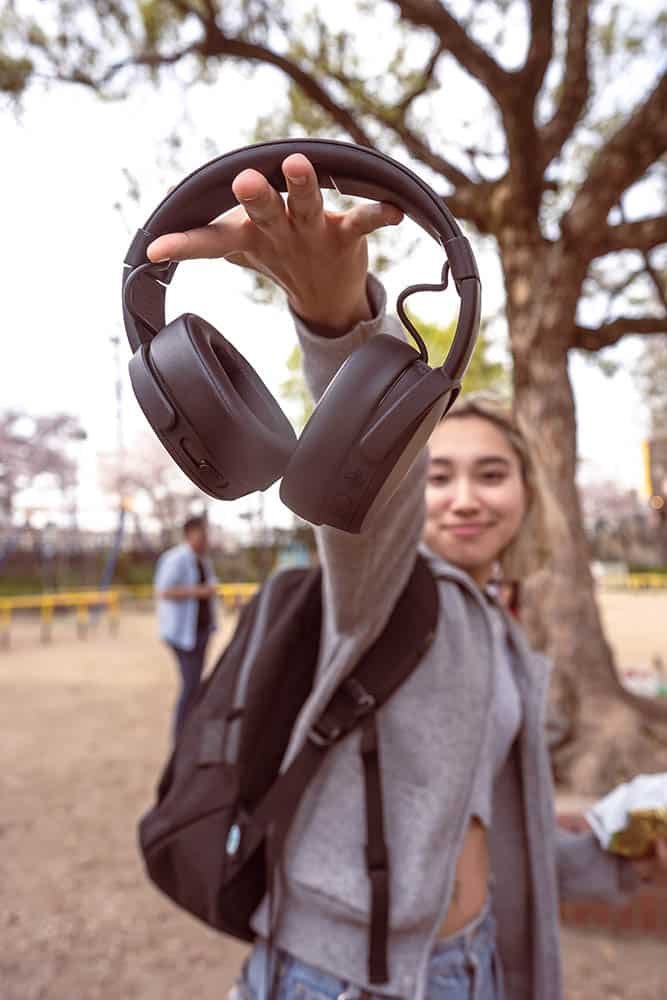 Forgot where the glasses came from. Headphones by Skull Candy.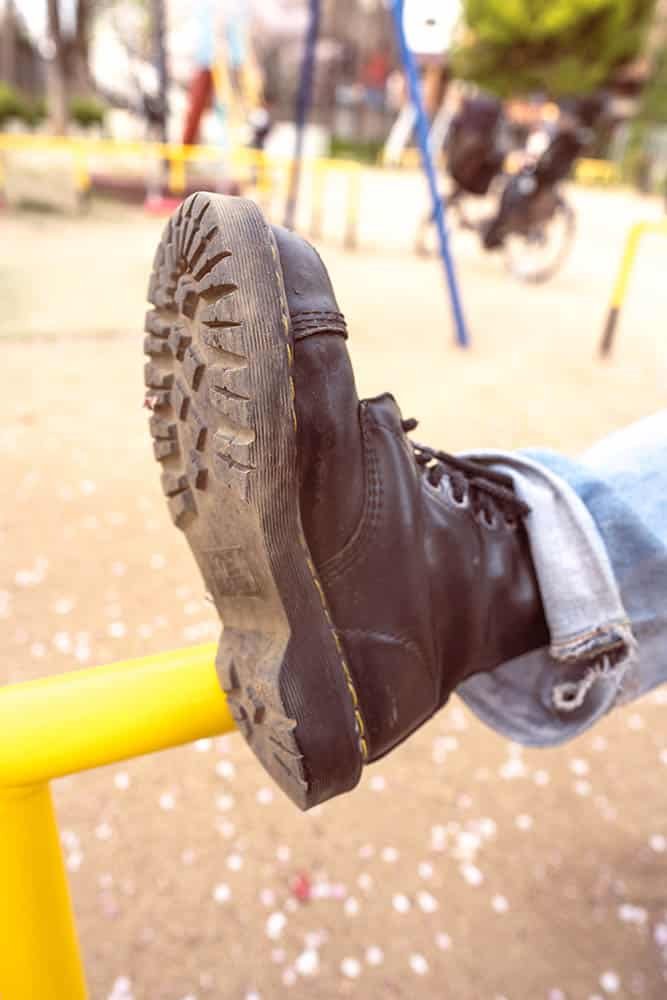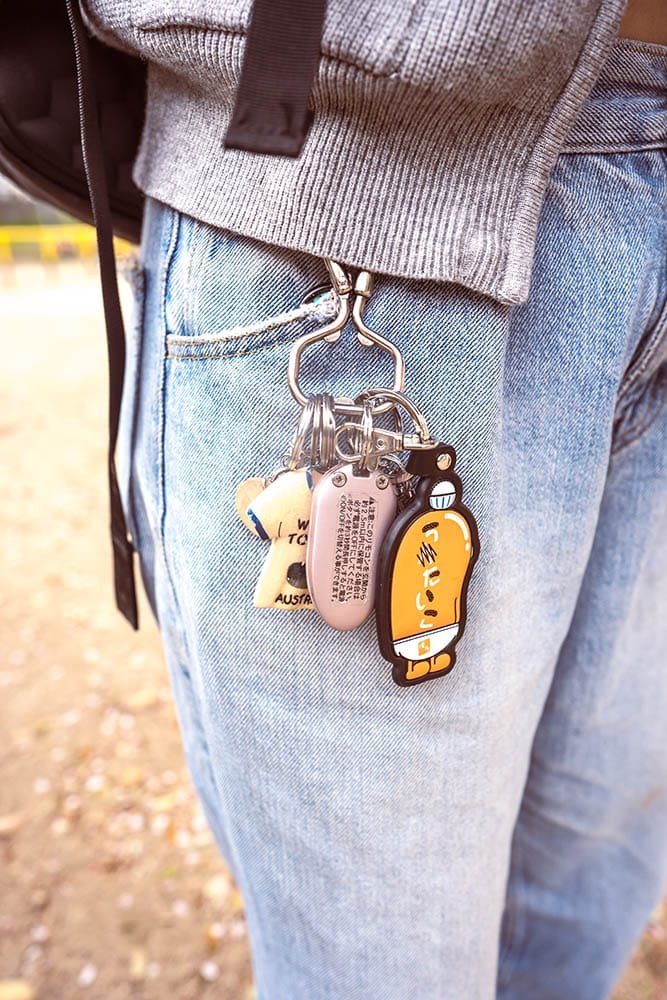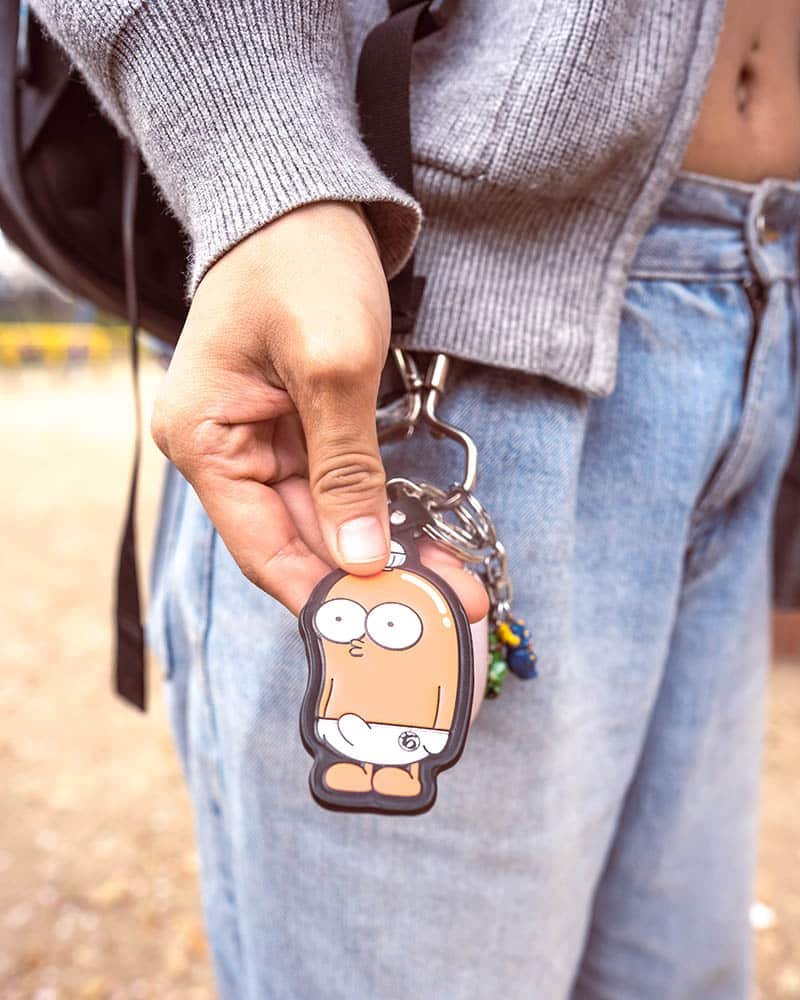 Keyring Chintaiko from a Hakata rest stop in Fukuoka.
Fashion Philosophy – Having confidence in myself, that if I'm wearing it, anything is going to be cute. Baggy pants with a fitted top to show off my favorite assets – small boobs plus a big bum.