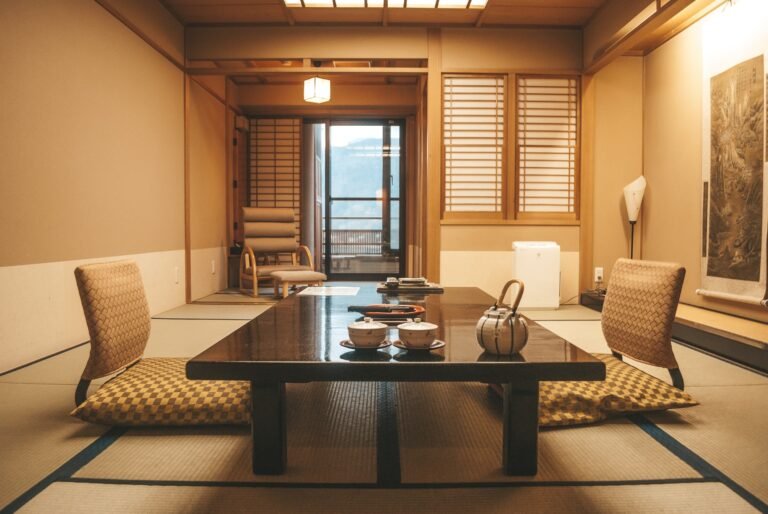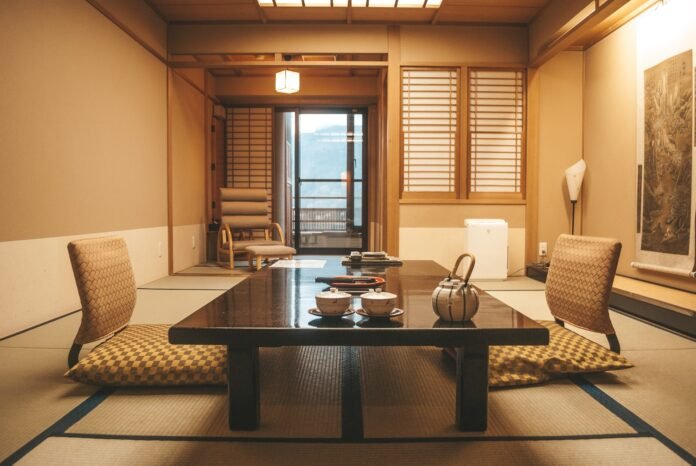 For anyone traveling to Japan, staying at a ryokan is one of the best ways to experience Japanese culture. Scattered throughout all of Japan, these traditional inns will open your eyes to the world of Japan. In this guide, we will show you the best ryokans in Osaka and give you some useful info on what to expect should you ever visit one.
The Best Ryokans in Osaka
Osaka Ryokan Interactive Map
Yamatoya Honten
Located in the center of downtown Osaka, Yamotoya Honten is a great place to stay if you want to stay in the heart of Osaka. Major tourist attractions such as Osaka Castle and Universal Studios are easy to reach. There are a few different rooms available, all of which are Japanese style: First there is a standard room, a room with a night view overlooking the Dotonbori River. and a room with a shared bathroom. The onsen has a sauna and cold water bath so it's perfect to relax after a night out in Dotonbori! Finally, the Kaisei cuisine available is delicious. You can enjoy a Kobe beef course or 'Maido' dinner, which includes the finest ingredients around the Kansai region.
Phone: +81-6-6211-3587
Website: https://www.yamatoyahonten.co.jp/eng/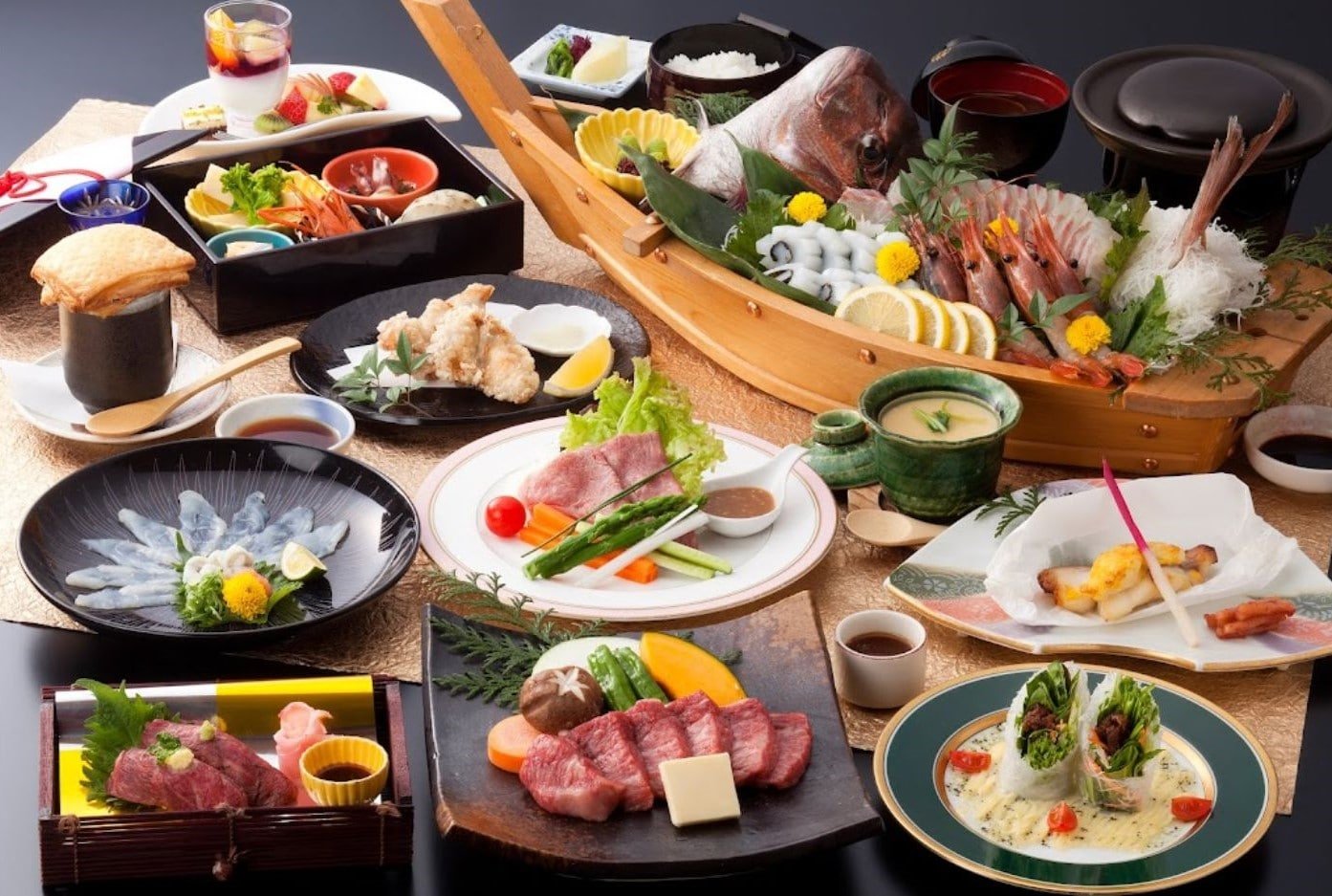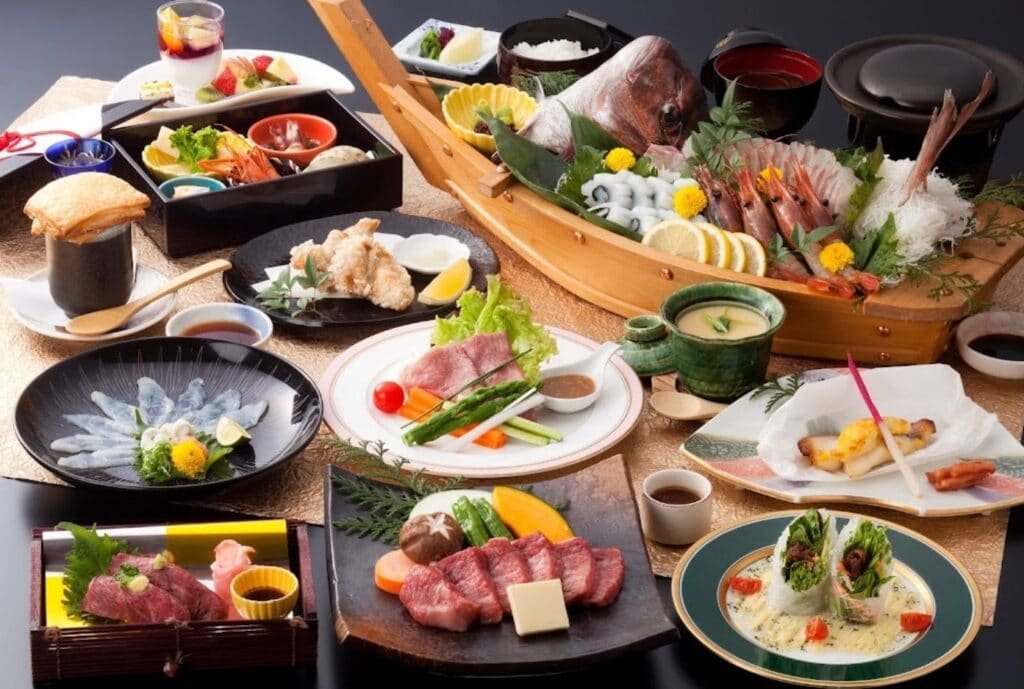 ---
Minoo Sansou Kaze no Mori
Located around 30 minutes by car from the center of Osaka, this ryokan is tucked away in the mountains. It offers breathtaking views across the city, making it one of the finest ryokans to escape the city bustle. They have a selection of Western and Japanese-style rooms as well as a variety of baths. They have public open-air baths as well as private ones if you would like to enjoy them with family or partner. You can enjoy the surrounding nature and cityscape, while relaxing in your bath, making it one of my favorite ryokans in Osaka! Lastly, they have four different kaiseki courses called Hana, Miyabi, Ougi, and Shou. Each course is filled with various seasonal ingredients from across Japan. If you don't feel like you're in the mood for Japanese cuisine, then they also have a Western-style menu available.
Phone: +81-72-722-2191
Website: https://www.minoo-kazenomori.com/lg_en/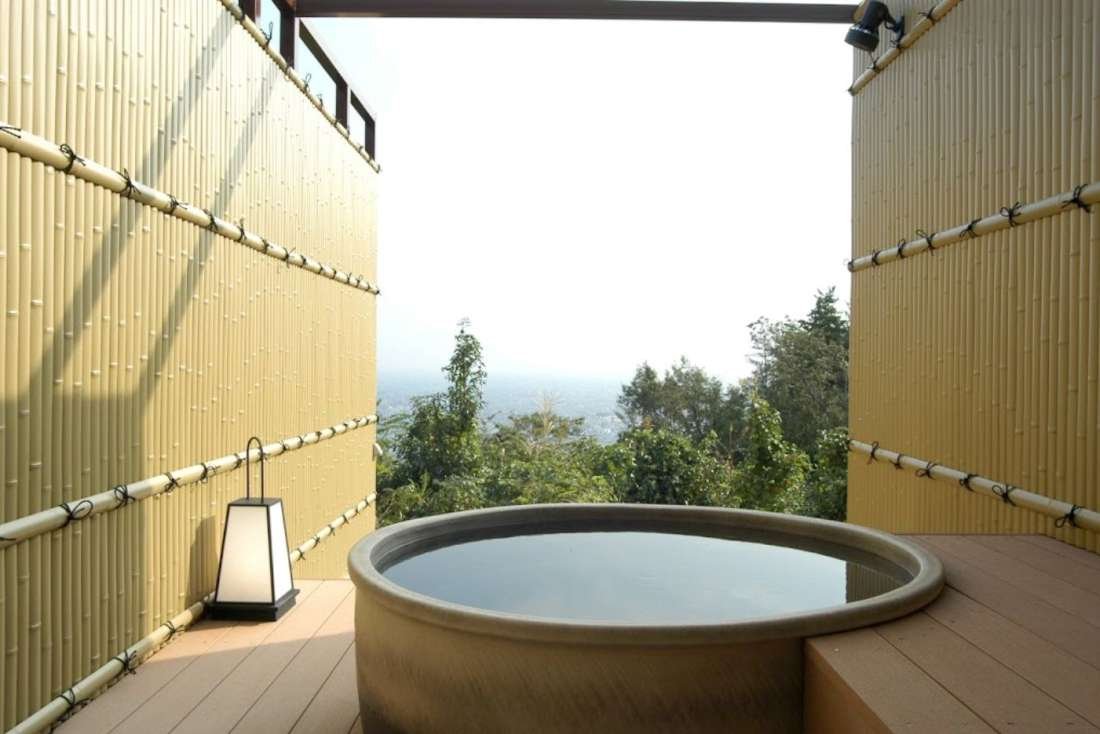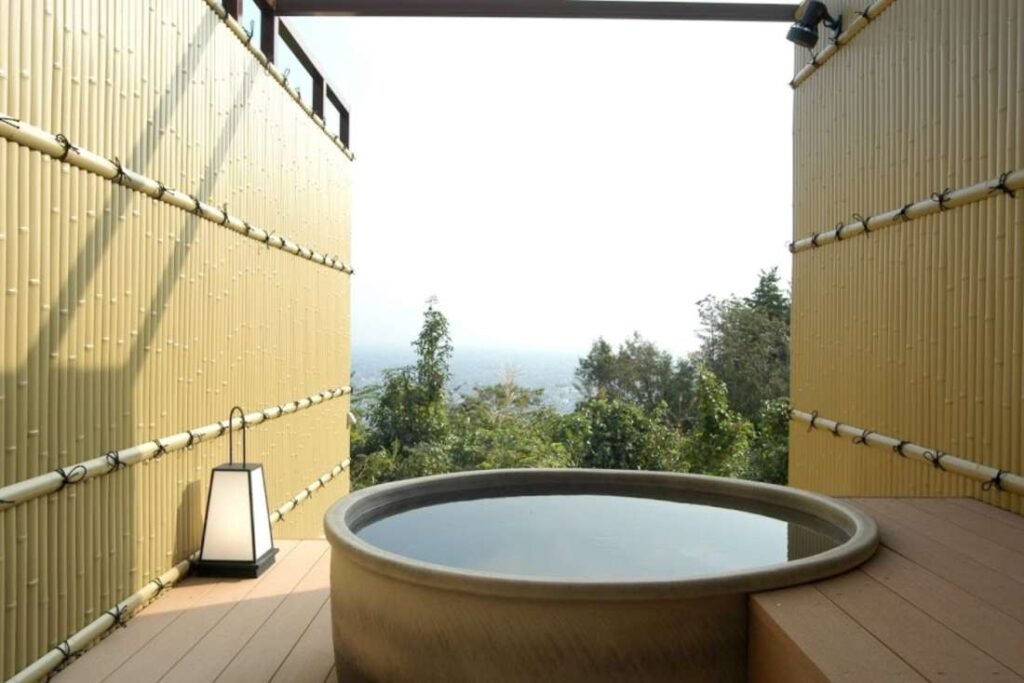 ---
Nantenen Inn & Ryokan
Similar to Minoo Sansou Kaze no Mori, this ryokan is surrounded by beautiful nature but is located in southern Osaka. Anami Onsen Nantenen is registered as tangible cultural property and was built by Tatsuno Kingo, who also built Tokyo Station.
The stunning garden expresses the four seasons beautifully. No matter what time of the year you visit, you can take a stroll in your complementary Yukata and relax in the natural beauty. After taking a stroll in the garden, you can relax in the Natural radium hot spring. It is said these hot springs help with healing nerve pain, muscular pain, and joint pains. Enjoy the view of the mountains and nature, while healing your body from all the traveling! Finally, you can enjoy your dinner in the comfort of your own room. The staff will serve your kaiseki course while explaining each dish and assisting your every need.
If you are traveling with a family or feeling extra luxurious, they have a special annex available. It included a private outdoor hot spring, and you can enjoy the sound and view of Amamigawa river. This is definitely one of the best ryokan experiences you can get in Osaka.
Phone: +81-721-68-8081
Website: https://www.e-oyu.com/en/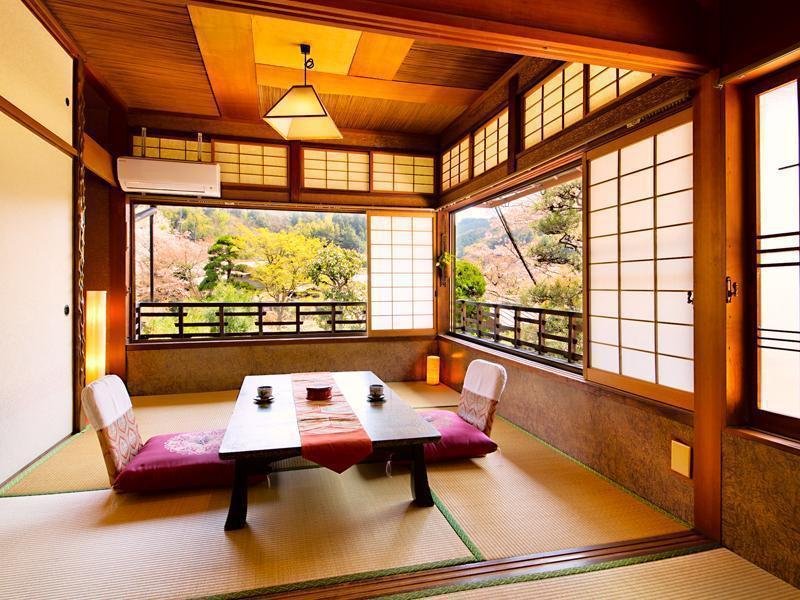 ---
Sansuikan
Sansuikan is located next to the Akuta River in Takatsuki. It is in between Osaka, Kobe, and Kyoto making it a great hub for 1-day trips. The standard room plan is for 2 people,which overlooks the river. At 15,000 ($150) per person, you get a spectacular view as well as a kaiseki dinner course. There is also a room with a private open-air bath at 31,000 yen ($310) per person. For dinner, you can choose either kaiseki ryori, Japanese beef kaiseki, or abalone kaiseki.
The onsens are fantastic at Sanuikan. You have a choice between indoor, outdoor, and private baths. The open-air bath has an abundance of natural beauty from extraordinary rocks to the trees the overlook the bath. I love to have the natural breeze with the sound of the trickling water from the river while relaxing in a hot bath. If you want to be indoors, the baths have large windows gazing over the picturesque surroundings. Both these baths are available for free for staying guests. You can also rent a private bath, they offer both semi-open-air and indoor bathtubs, which you can share with your family, friends, or partner. It costs just 3,000 yen for 1 hour. If you're a little anxious about sharing an onsen with the people, this is definitely my recommendation.
Phone: +81-72-687-4567
Website: https://www.sansuikan.com/en/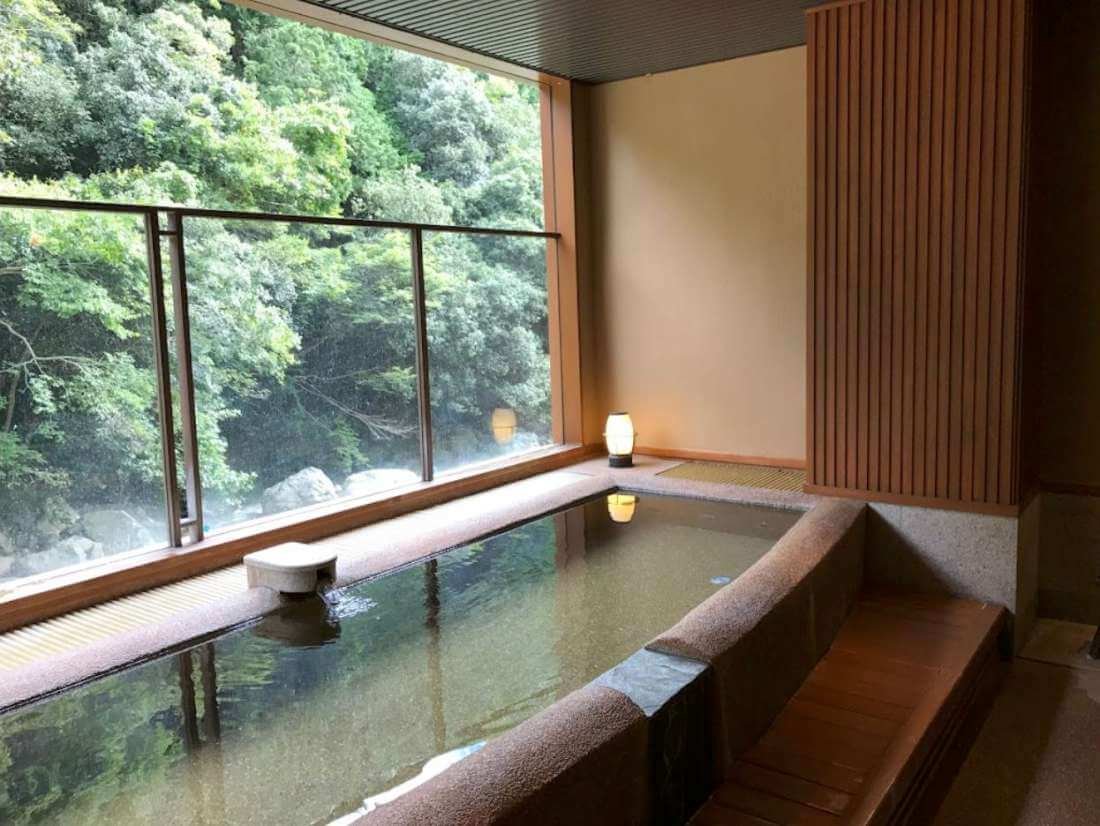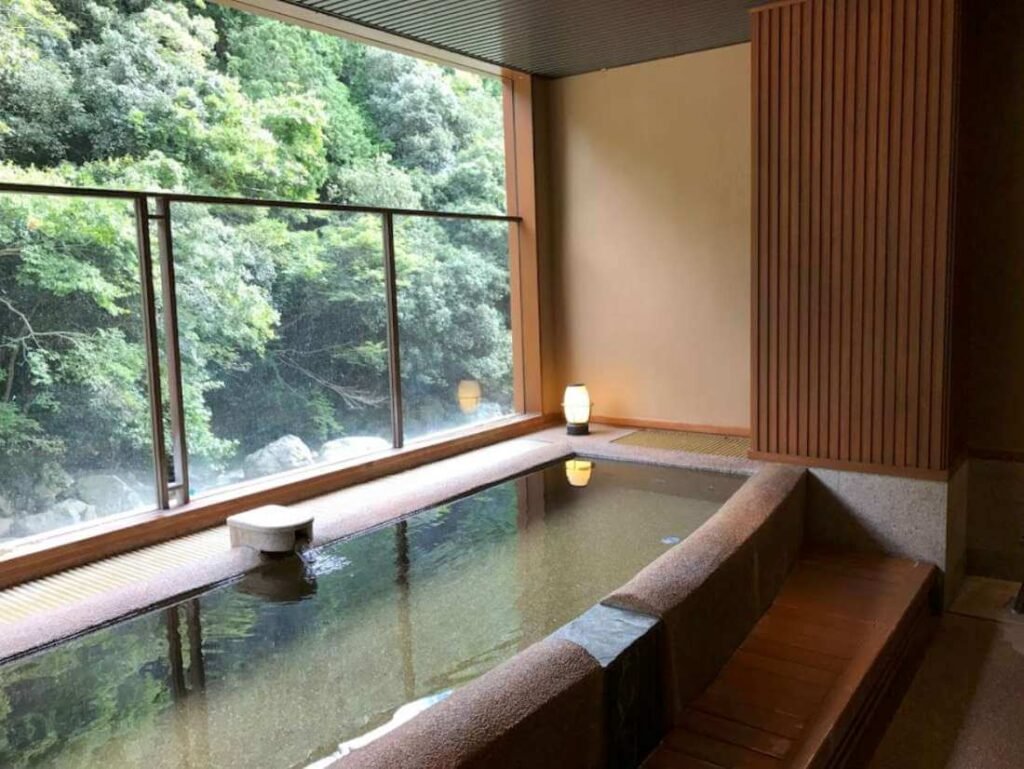 ---
Kaneyoshi Ryokan
There is nothing too fancy about this ryokan but the location is fantastic. There are 4 different sized guest rooms, suitable for 1 to 4 people. Each room has its own toilet and bath. There are a few western-style rooms available but they do not have a private bath and toilet. Finally, the large baths are located on the top floor and are available from 16:00 to 24:00 and 06:00 to 08:00. It's not the most glamorous of onsens but the location is incomparable to anywhere else. It has that nice Japanese feel so I would recommend it for anyone that likes city life who wants to stay at a ryokan.
Phone: +81-6-6211-6337
Website: https://www.kaneyosi.jp/lg_en/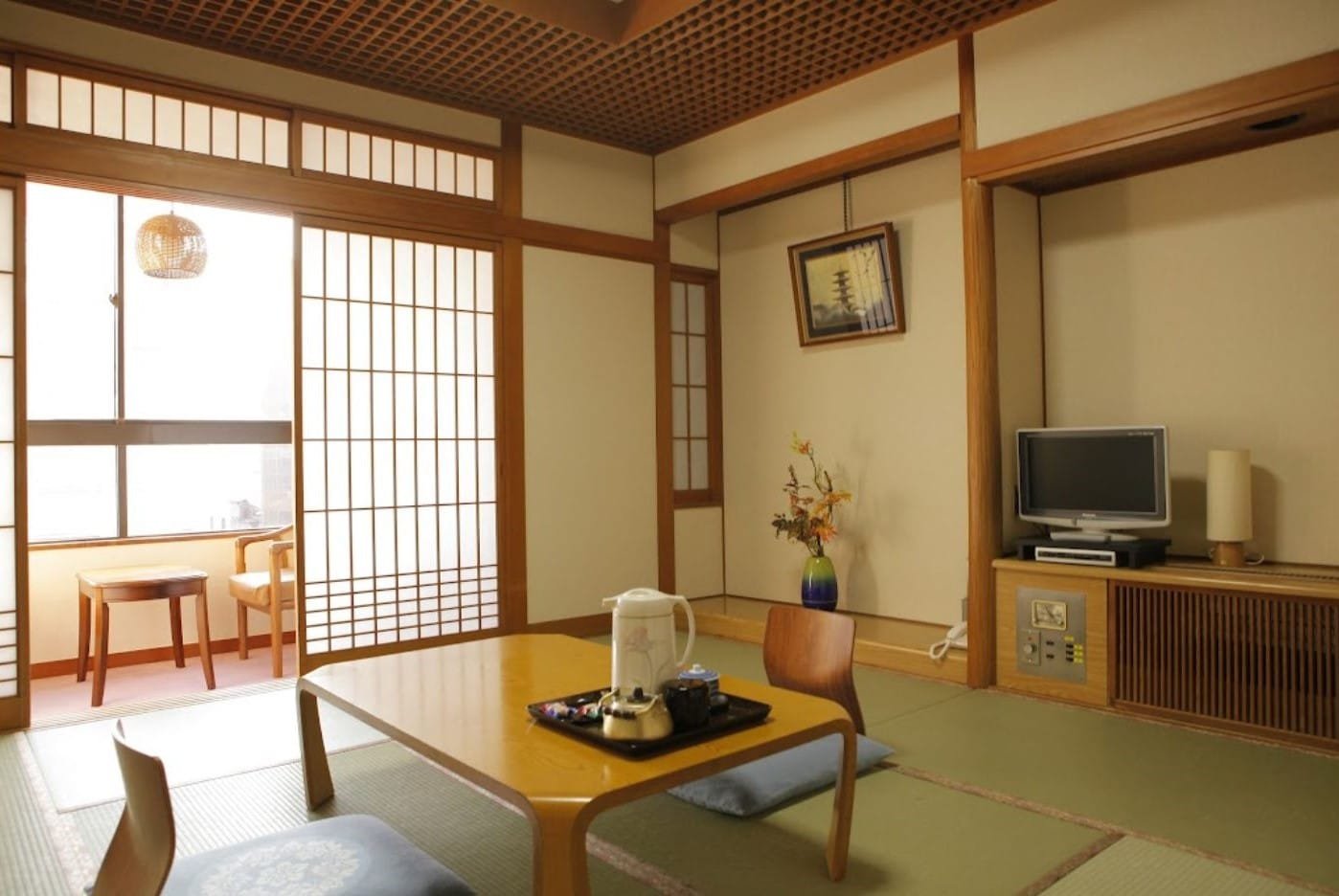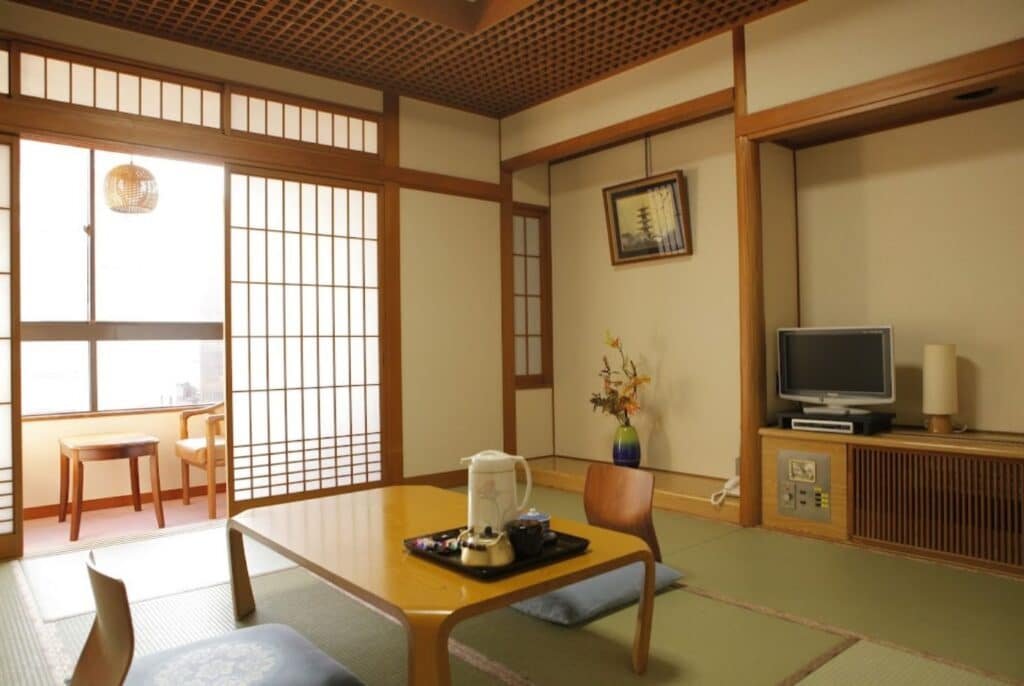 ---
Okumizuma Onsen
18 guestroom spacious ryokan located only 35 minutes away from Kansai International Airport. This place set in a lush forest of southern Kaizuka has everything you expect from a ryokan and more.
Phone: +81724788511
Website: https://www.okumizuma.jp/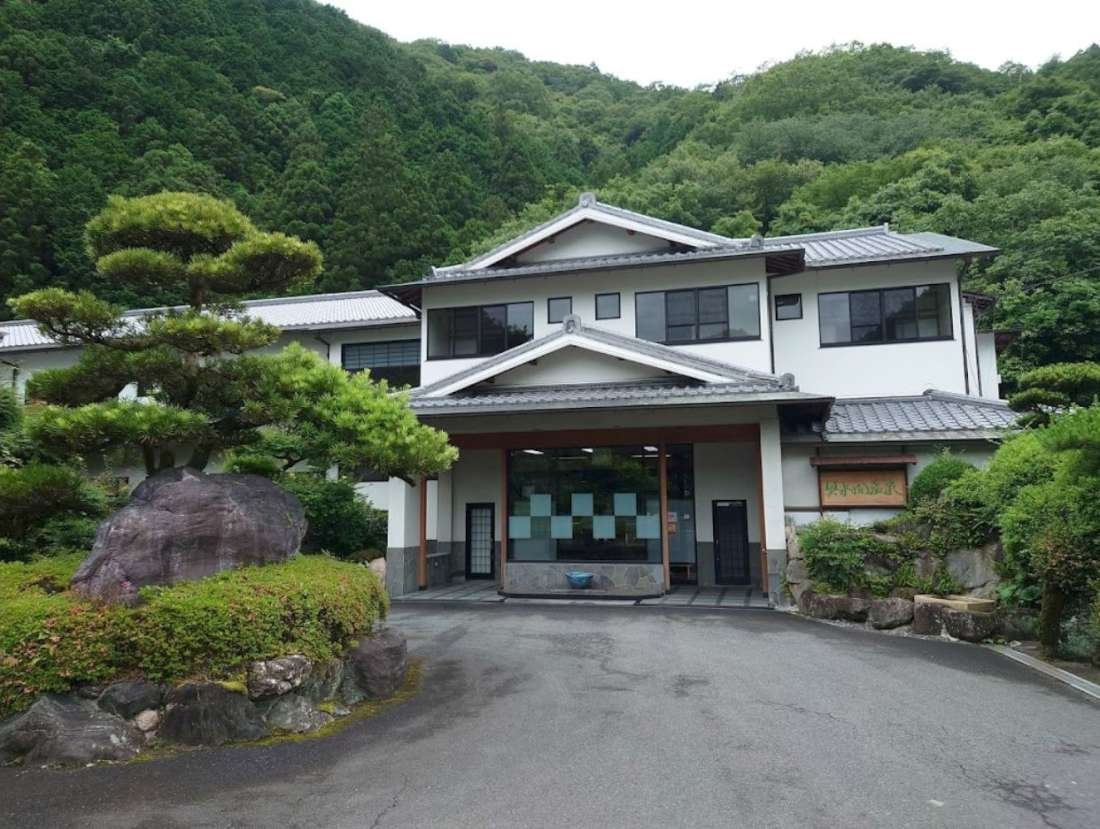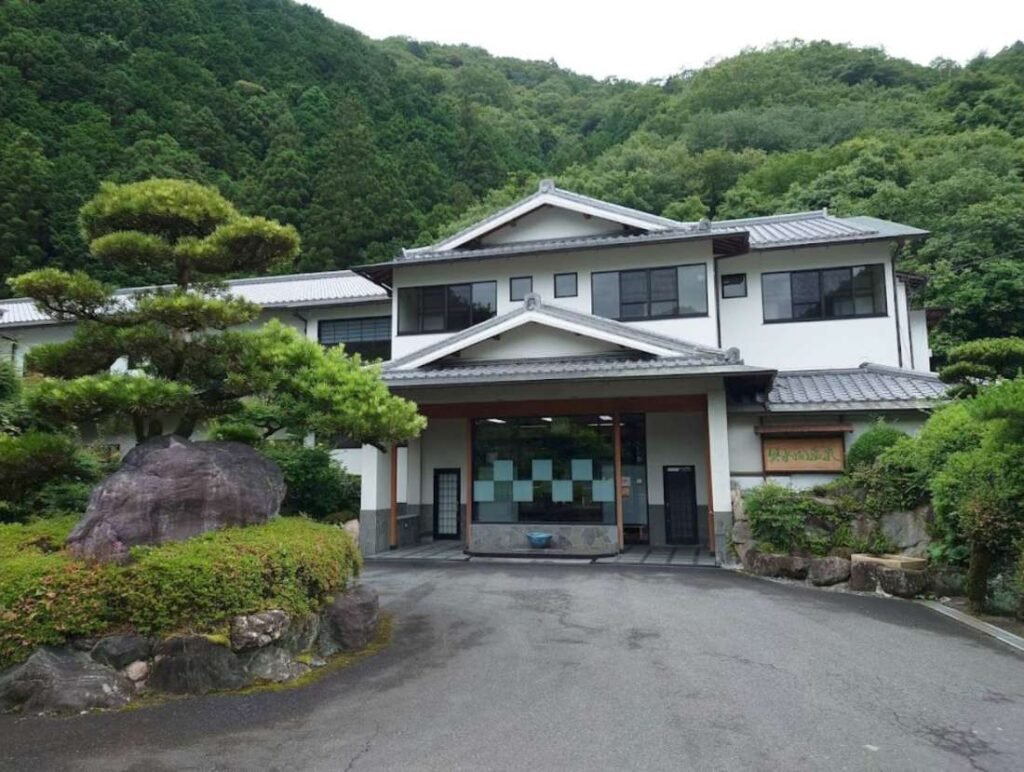 ---
Fushio Kaku Onsen
A large ryokan located in the northern part of Ikeda city with an easy access to natural gems like Minoo Falls or a picturesque Katsuo-ji temple. Besides a karaoke room, it features amazing private as well as stone public onsens with the real zen atmosphere.
Website: https://www.fushioukaku.co.jp/en/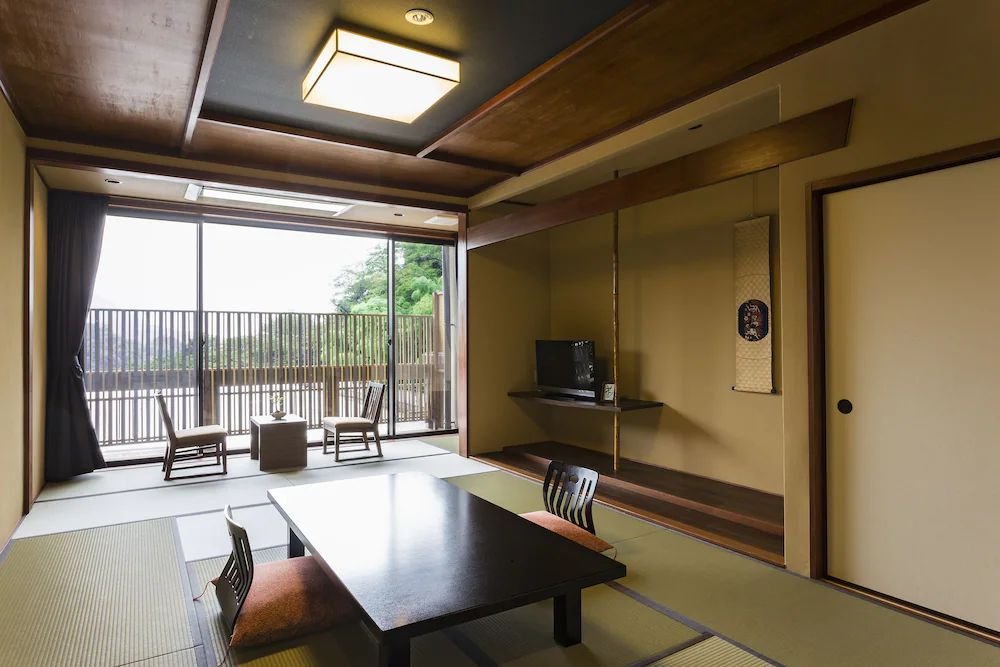 ---
What is a Ryokan?
A ryokan is a traditional Japanese inn that can be found all over Japan. There are different types of Ryokans, varying in price, size, and style. Small ryokans are often family-run establishments, which are relatively cheap, ranging from 4000 yen to 6000 yen. On the other end, there are more luxurious ryokans, often containing hundreds of rooms with hotel-like facilities. These can range anywhere from 30,000 yen or more. Most ryokans charge by person and not by room.
Ryokans are not just a place to sleep, but a way to enjoy the Japanese lifestyle. They have tatami floors, futon beds, local cuisine, and sometimes Japanese hot springs, called onsen. Often elaborate dinners and breakfasts are included. These meals are kaiseki ryori, which is a traditional Japanese multi-course.
Comparing a hotel to a ryokan can simply put as a western and Japanese facility, respectively. However, there are some small differences but the main one is the hospitality. In ryokans, the staff is much more involved in your stay. They will come to serve your meal in your own room as well as guiding you through what is in each course. Furthermore, they will make your own futon bed!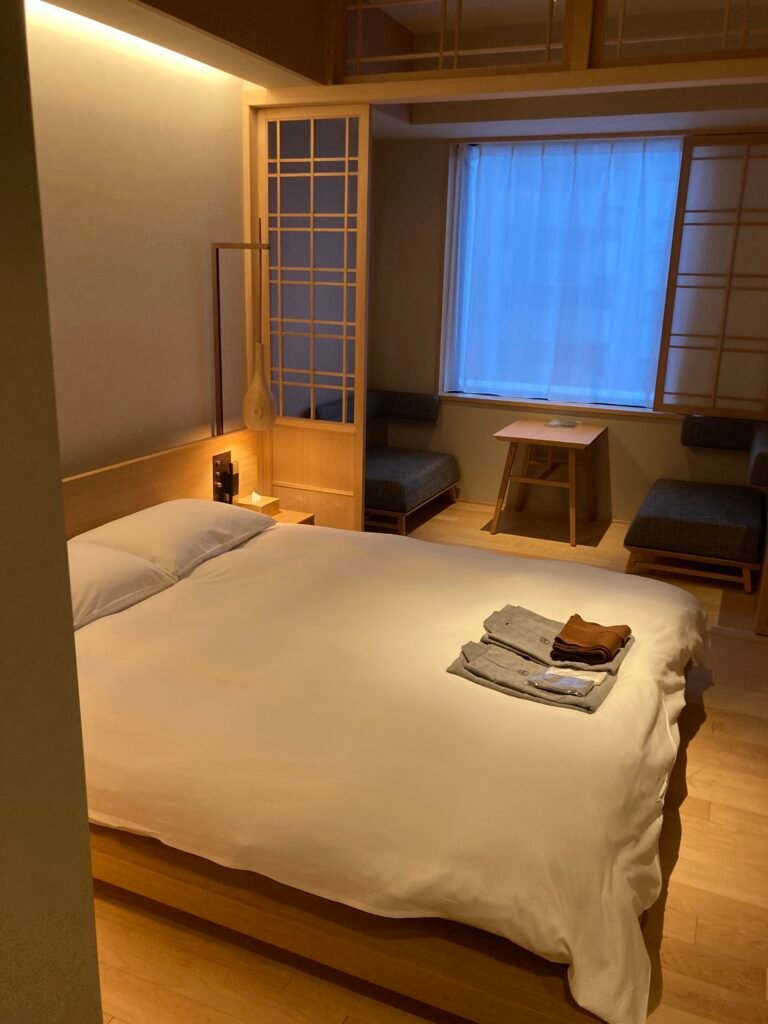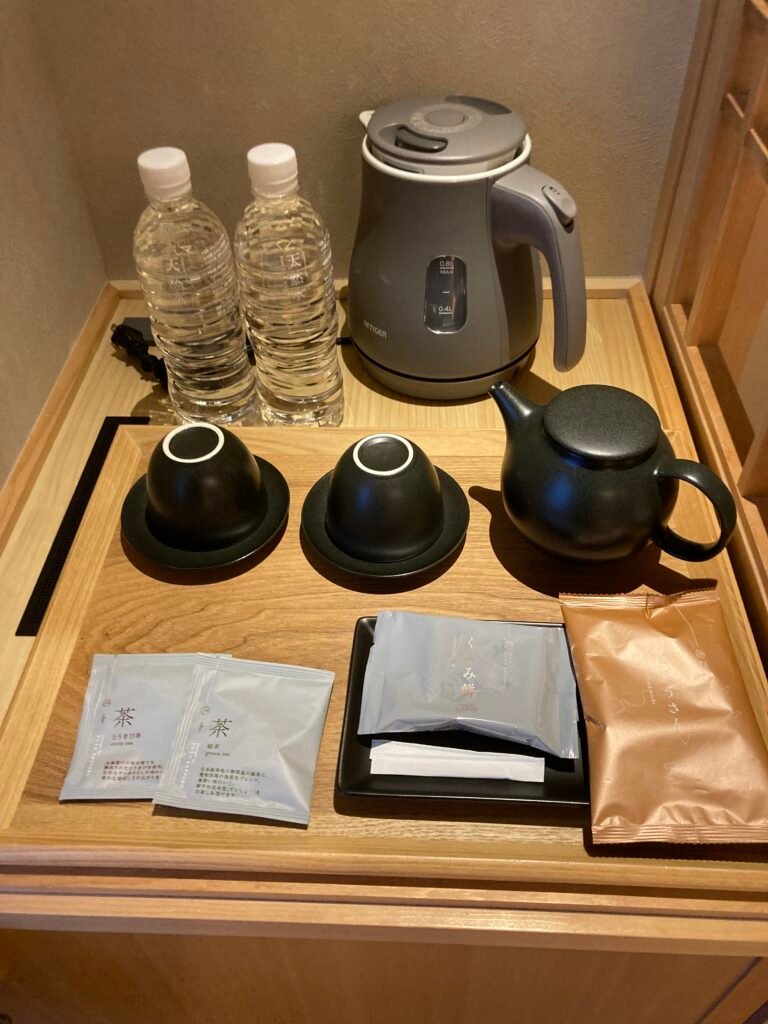 History of Ryokan
In Kyoto city, accommodations were set up for free to protect the safety of travelers in 710 AD. These facilities were called 'Fuseya' and were set up by Buddhist monks as they felt sorry for people who were struggling with their journeys across the country. These facilities started to boom during the Edo Period (1603-1867) and appear along highways. The economy started to rocket and many people were traveling to do trading. This lead to the demand for more, what we now as, ryokans. During the 20th century, with the increase of travel, people started to expand ryokans to tourist destinations and commercialize Japanese lifestyle and culture.
Things to do in a Ryokan
Onsens | Hot Springs
Hot springs are my personal favorite thing to do in a ryokan. Depending on where you stay, there will be a range of onsens available. Most onsens are gender separated and can be found indoors and outdoors. However, in higher-end ryokans, you will be able to find private onsens for couples and families (kashmiriburo or kazokuburo in Japanese). These usually require a reservation, so check with your ryokan beforehand! Don't forget to enjoy your milk after finishing your onsen! I recommend this guide on onsen etiquette.
If you are lucky enough to be staying in a higher-end room, there might be a private onsen in your own room!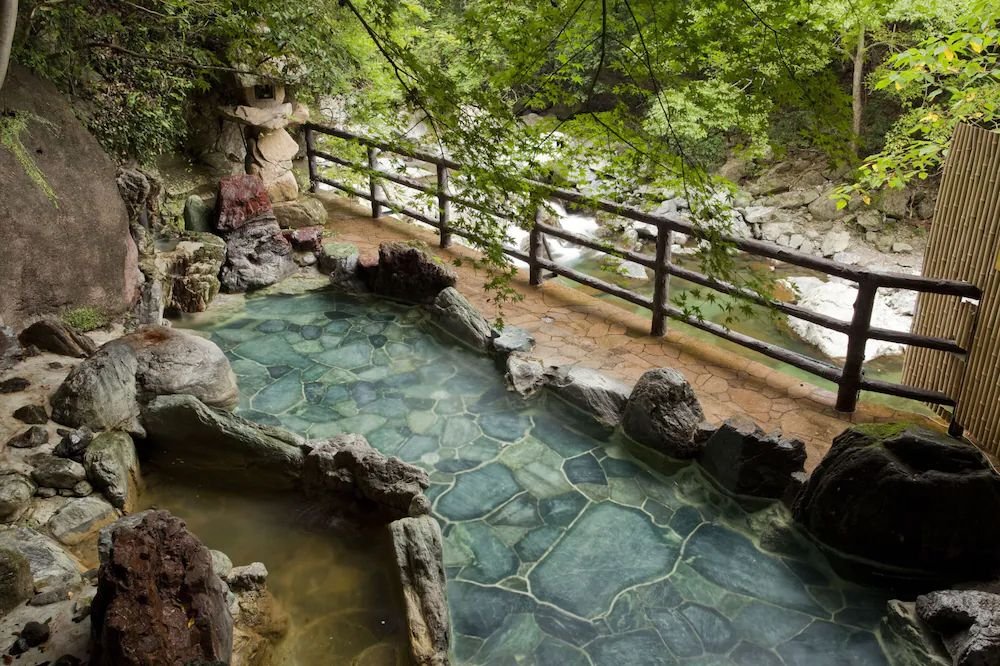 Gardens
Ryokans will often have small zen gardens with ponds filled with koi fish. After relaxing in your onsen, you can listen to the peaceful flow of water to unwind from the hectic city life. You can enjoy green tea or small snacks and sweets to make it the perfect place to relax.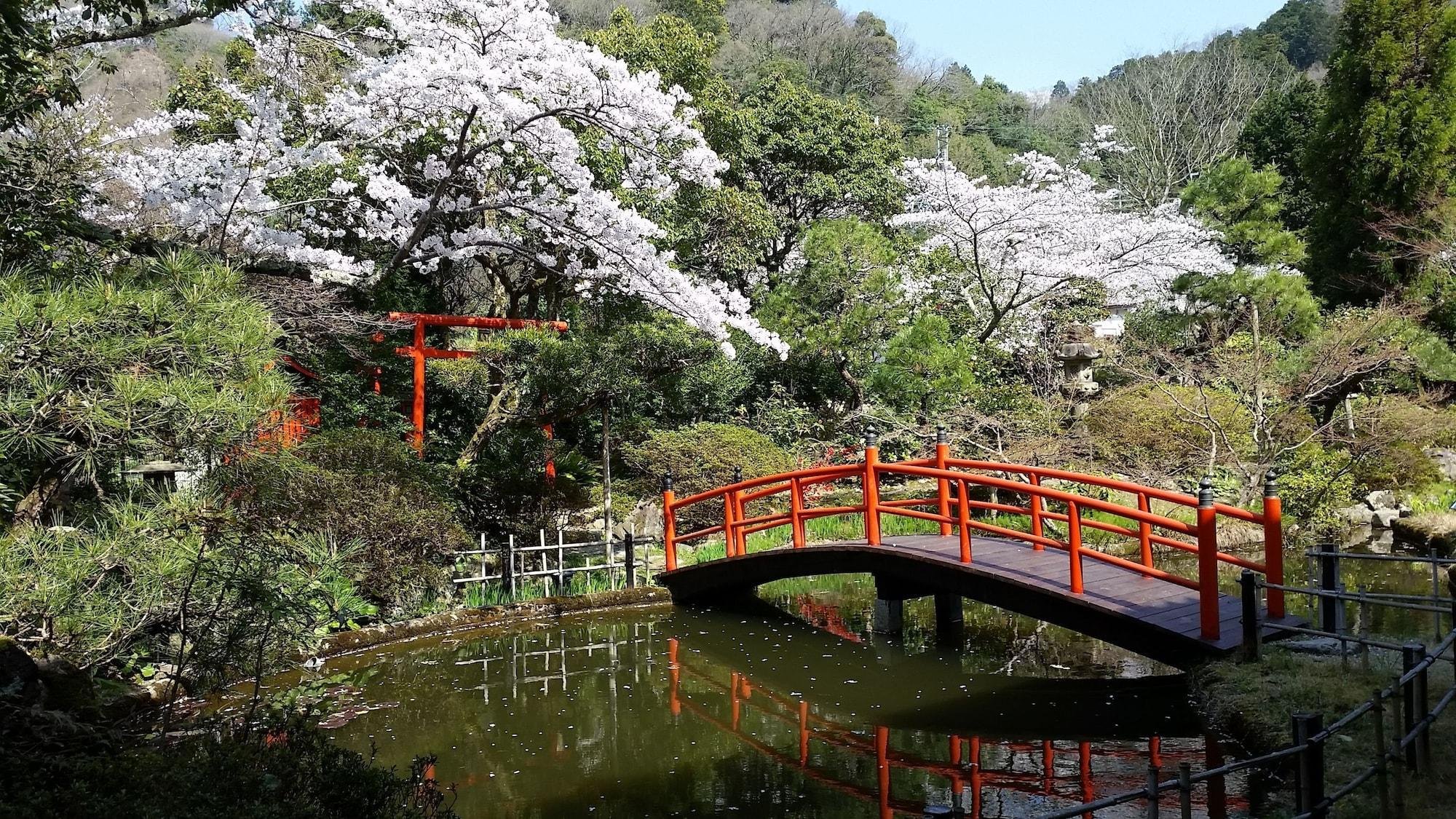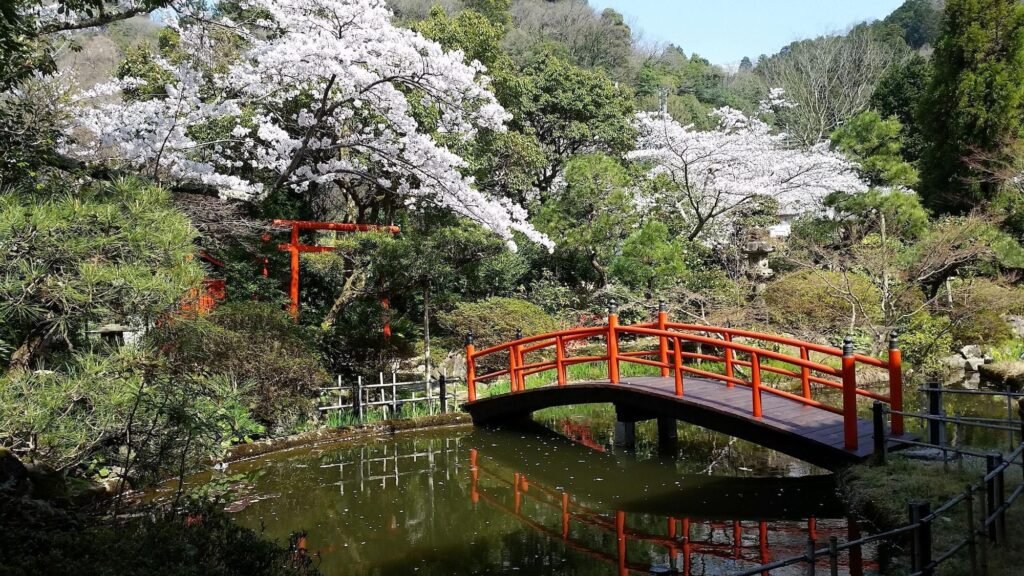 Food
Dinner at a ryokan is a dining experience like no other. You can enjoy your dinner in a private dining room or in a communal dining room. You can also eat it in the comfort of your own room, where the staff will lay out your meal and explain each dish to you. kaiseki ryori consists of using the finest seasonal ingredients. Enjoy the various cooking techniques such as sashimi, soups, pickles, and deep-frying.
For breakfast, a Japanese-style meal is usually served, including rice, miso soup, some grilled fish, and other garnishes. In some ryokans, there may be western-style breakfasts available, such as various bread, bacon, and eggs. If you're staying at a large ryokan, they may have a buffet-style breakfast, where you can enjoy them both!
If you want to make your own kaiseki style food, you can check out our article here.
Shopping streets
Some ryokans will be located in secluded areas, down some small local streets. Often these will have small gift shops, public baths, or cafe that you can visit. It is normal to walk around in a yukata (casual kimono), which comes with your room at the ryokan. This is a great way to spend some spare time without leaving too far away from your room.
Tips to staying in a ryokan
Budget
Your budget will determine the quality of your ryokan. While the more luxurious ones are very expensive, I would always try to aim for a mid-high-range ryokan. Even if this means cutting your budget on other days of your trip, I would highly recommend it. The experience, atmosphere, and quality of service are like no other.
Genkan
In most ryokans, there will be a sliding door and then the genkan. This is a separation point between the outside and inside world. At the genkan, you must take off your shoes so that no outside dirt enters the building. Some ryokans will have a pair of slippers you can use. If they do not, you can walk around with just your socks on. Make sure your socks are clean and do not have any holes in them! The genkan is one of the most important places in the whole of the ryokan.
I have heard many a story where the owners got angry at visitors for not taking their shoes off!
Dining Experience
I think one of the most important experiences of a ryokan is the food. Normally, experiencing Kaisei ryori is quite expensive and can be quite intimidating. However, being able to dine in the comfort of your own room, along with the finest ingredients is something you can not miss. After bathing in the onsen, unwinding with a full course, yet extremely light, the meal is the perfect way to cap off your ryokan experience.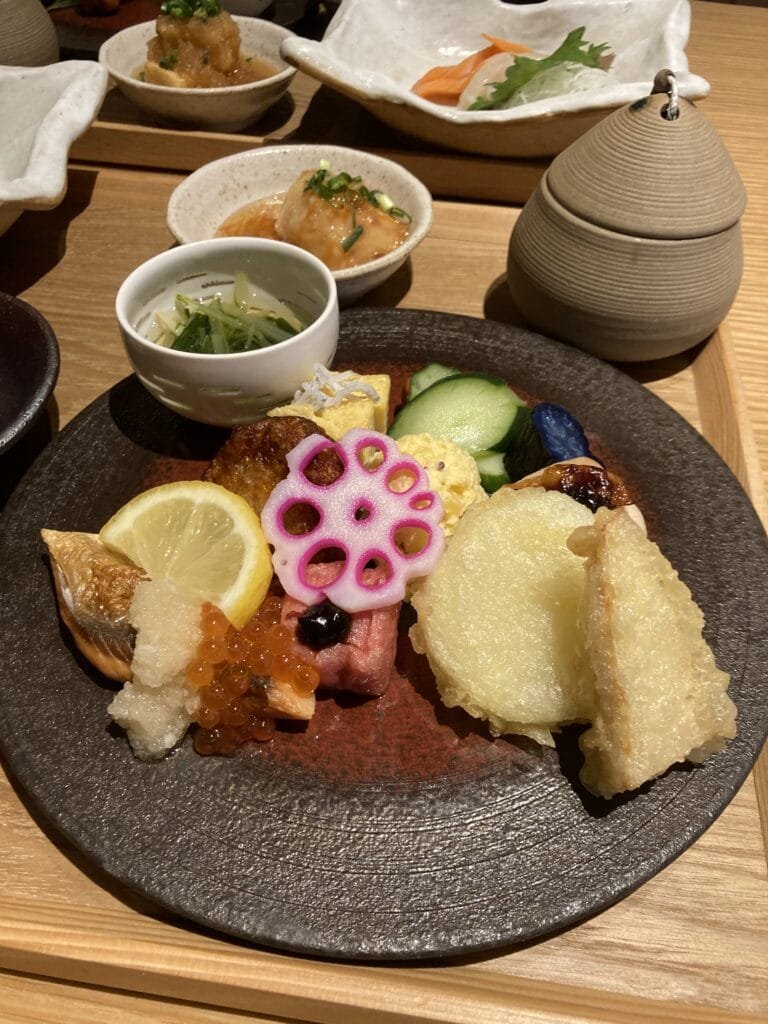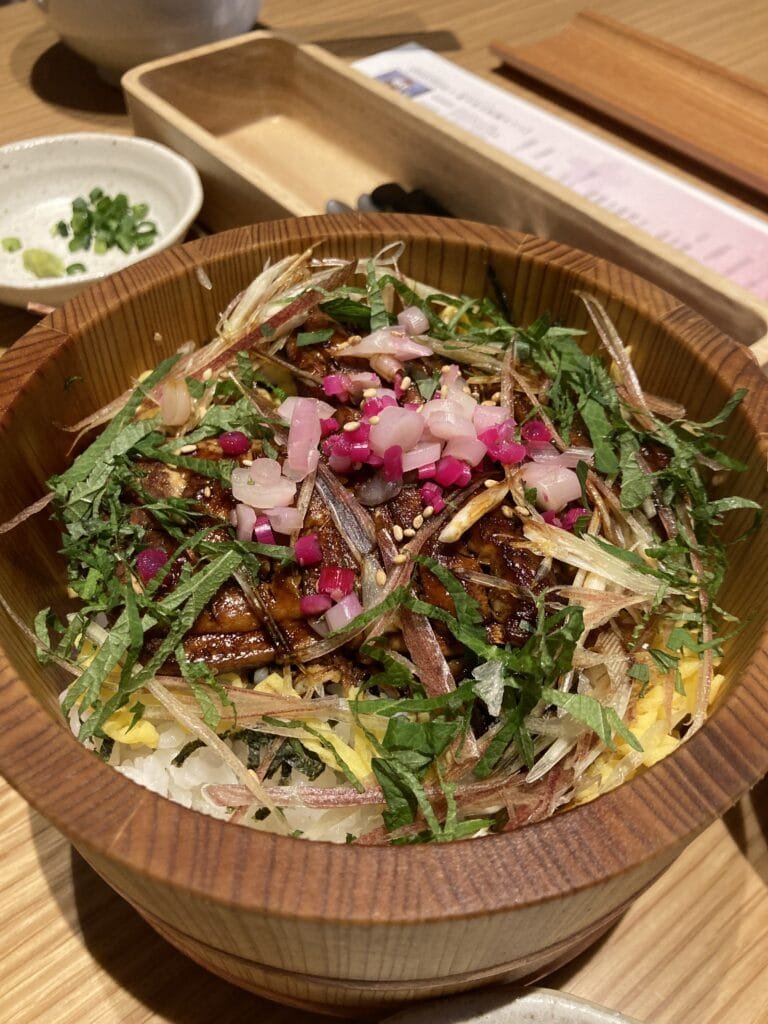 Don't Rush
After experiencing the city rush of places like Osaka and Tokyo, a ryokan is a perfect oasis to unwind. Don't feel the need to rush and go outside to see local landmarks and such. Everything you need will be in your ryokan. Utilize every facility they have, from outside and inside onsens to the relaxing gardens. I recommend staying within the confines of the ryokan to get the full experience.
While a nice ryokan can be quite expensive, I highly recommend staying at least one night during your stay. It is an experience you can not find anywhere else and will give you a glimpse of true Japanese culture and lifestyle.
More travel tips
If you're looking for the best there is in accommodation in Osaka, read our luxury hotels guide here