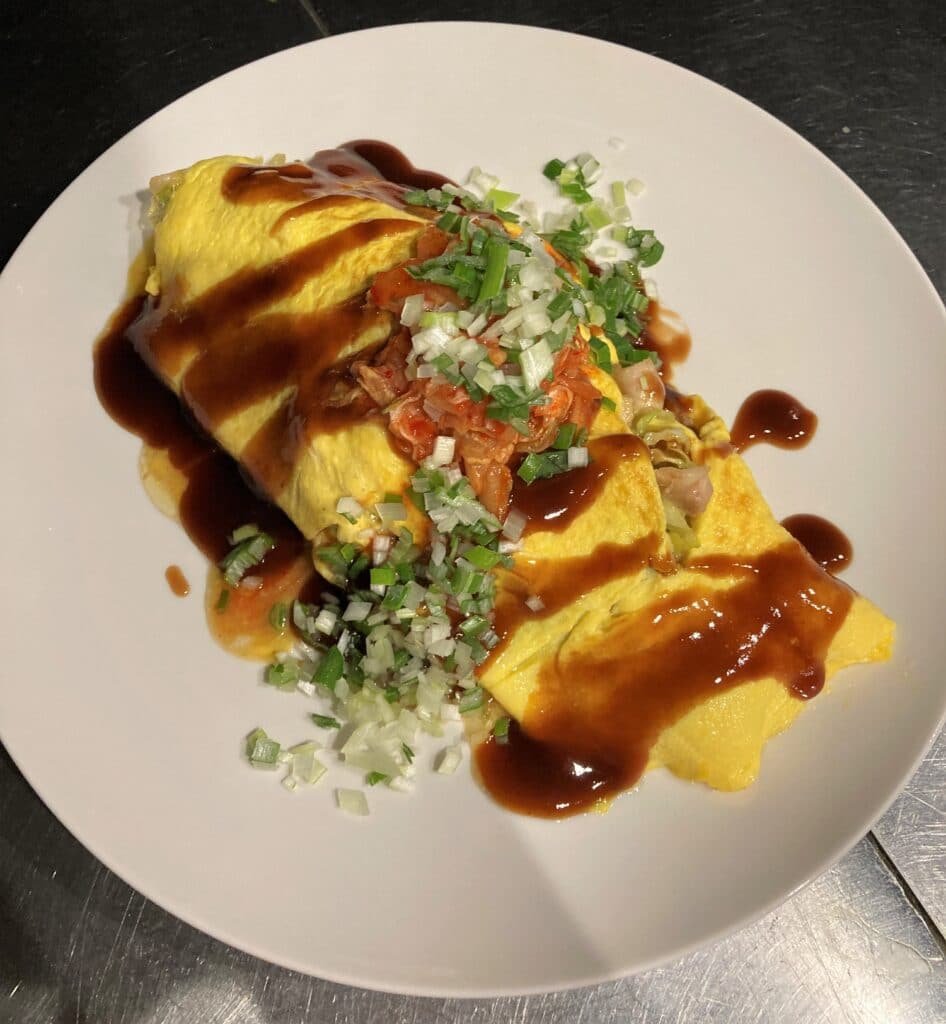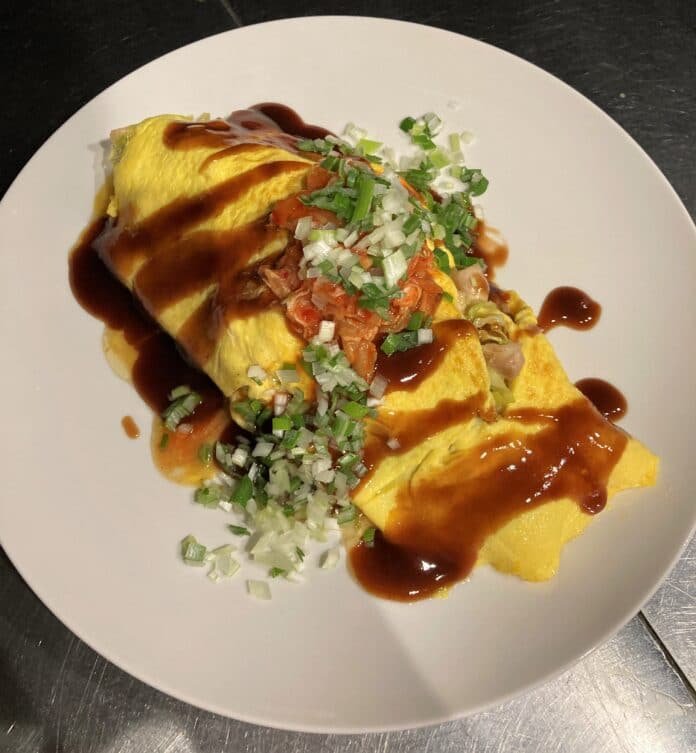 Tonpeiyaki is a variation of one of Osaka's most popular dishes, Okonomiyaki (you can view my guide to okonomiyaki here!). Due to the growth in popularity of Okonomiyaki, many variations have been created, with one of them being Tonpeiyaki. Throughout this guide, I will tell you the ins and outs on how to make Tonpeiyaki.
What is Tonpeiyaki?
Tonpeiyaki directly translated to 'flatten grilled pork' and is an extremely simple recipe that doesn't have too much variation to it. The main variation includes the toppings and sauces, which vary from shop to shop. Tonpeiyaki looks similar to okonomiyaki and has a similar taste but as it doesn't use a batter, it is lighter in texture. Think of it as a Japanese style omelette! While it can be eaten as a main dish, its lightness tends to a snack or side dish more than a meal. I personally enjoy it as a side dish, while eating at an izakaya. It is great to share with friends or family, while having a drink.
Difference between Okonomiyaki and Tonpeiyaki
Okonomiyaki uses a pancake type batter. This is then mixed with cabbage and other ingredients such as seafood and various meats. This is then fried like a normal pancake, just until the dough is cooked in the centre.
On the other hand, Tonpeiyaki uses eggs to create a type of omelette. The cabbage and pork are fried, mixing it with soy sauce, sake and some Worcestershire sauce. Next, an omlette is wrapped around the cabbage mix and topped with sauce.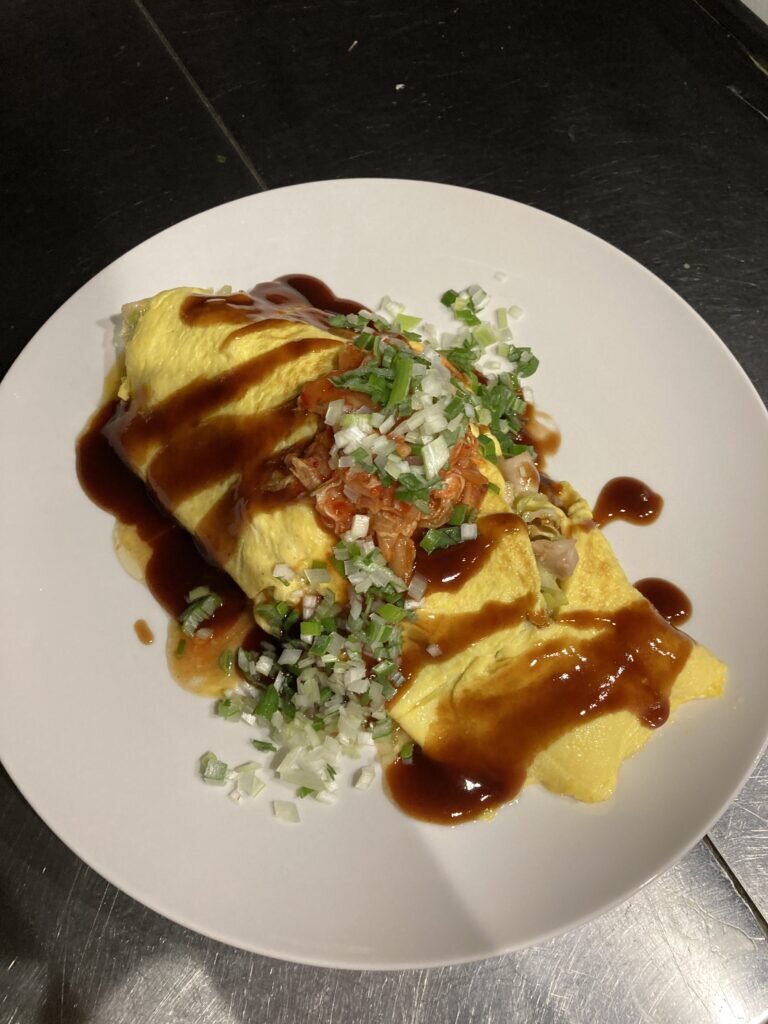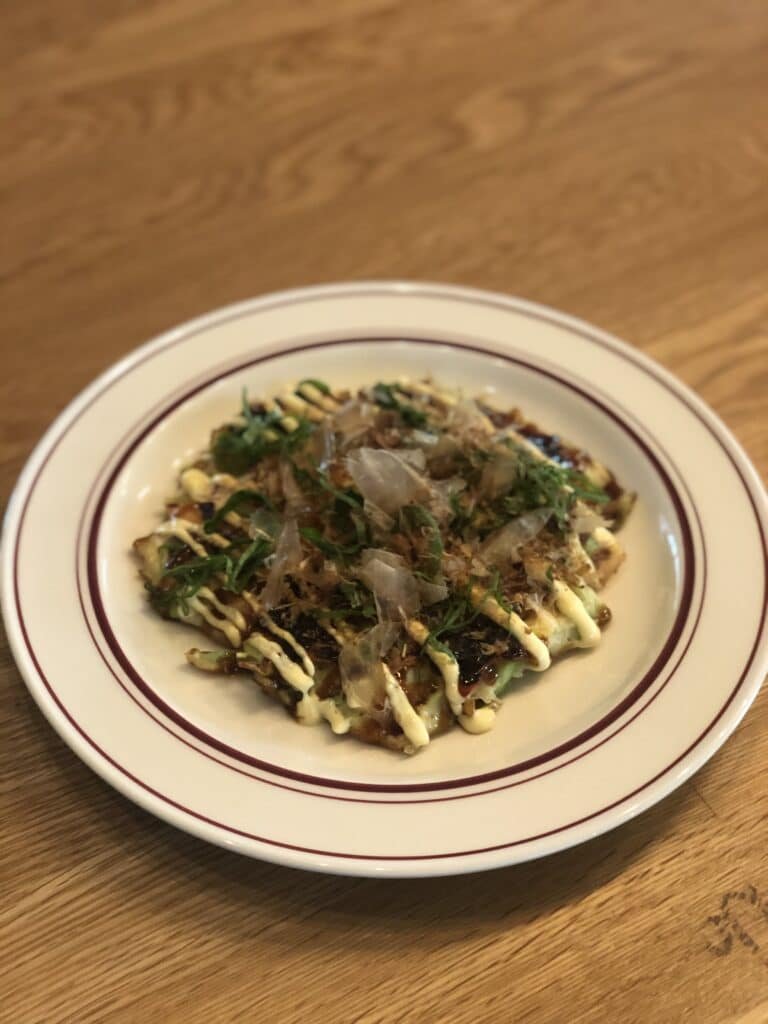 History of Tonpeiyaki
Tonpeiyaki was said to have originated in Hontonpei store, in Osaka. The original owner of the store was held captive in Russia, where he saw soliders eat grilled pork eaten with eggs. The owner felt inspired by the dish after watching the Russian soldiers, day after day, eat this simple meal. When he returned back to Japan, he decided to open up a small restaurant and serve what we now call Tonpeiyaki.
Toppings for Tonpeiyaki
This is where you can get more creative. The base of the Tonpeiyaki doesn't have much leeway but the toppings can add some uniqueness to your dish
Sauce
The simplest sauce that you can use is an Okonomi sauce that is traditionally used for okonomiyaki. However, I personally prefer to use a mixture of Okonomi sauce, ketchup, sake and some soy sauce. This mixture gives an extra sweetness and saltiness. Finally, the sake adds an extra kick, which pairs perfectly with the pork.
Mayonnaise
Mayonnaise helps to brighten the dish, with its creaminess and sweetness. It helps to balance the saltiness of the cabbage and pork as well as with the okonomi style sauce. If you can, try to get Kewpie mayonnaise as it is richer than normal mayonnaise. The use of egg yolks and a sprinkle of MSG adds more creaminess and umami flavour, which is great for Tonpeiyaki.
Spring onions/Leeks
If you have spring onions, slice them as thin as possible. However, if you can't get a hold of spring onions, you can finely dice leeks and place them in ice cold water for 5 minutes. This will get rid of some of the harshness. Pile the Tonpeiyaki high with this topping and it will add a refreshing taste, almost like a pickle!
Kimchi
One of my favourite toppings for this kind of meal. Kimchi is a korean fermented cabbage which is tangy and spicy. Not only does it help to balance the saltiness of the dish but the spiciness goes brilliantly well with the sweetness of the Tonpeiyaki.
Seaweed
In Japanese, the seaweed used is called nori. Nori kind of acts like a herb, with it being sprinkled on top of the Tonpeiyaki. The unique aroma and fragrance ontop of the umami punch it offers, is a great topping to add.
Pickles
One common pickle in Japanese cuisine is 'Beni Shouga'. This is ginger that has been thinly sliced and pickled in a plum vinegar brine. The result is a sweet, sour and a little spicy pickle, which helps to cut through the heaviness of the filling and egg.
Cheese
This one is a bit more unique. Think of a western style omlette and how cheese is often added to make the centre mouth waveringly creamy. It's the same for Tonpeiyaki! Adding some cheese on top of the egg, will slowly melt and turn deliciously gooey and creamy. Furthermore, Kimchi and cheese is a fantastic pairing!
---
How to make Tonpeiyaki
Ingredients
Filling
100g sliced pork belly
4 Cabbage leaves
3 eggs
Vegetable Oil
Potato Starch Mix
1/2 tbsp Potato Starch
50ml water
1tbsp Soy sauce
Sauce
5tbsp okonomi sauce
1tsp Sake
1tsp Soy Sauce
1tbsp Ketchup
You can view another recipe and guide to Tonpeiyaki here!
Method
STEP 1
Cut the pork into 5cm slices. You want to these pork slices to be bite size, so feel free to cut to whatever size you like. This will effect cooking time.
STEP 2
Cut the cabbage into 1/2cm thick pieces. If the cabbage is too thin, they will become too soft and soggy. You want them to be just thick enough so they have some bite to them once cooked.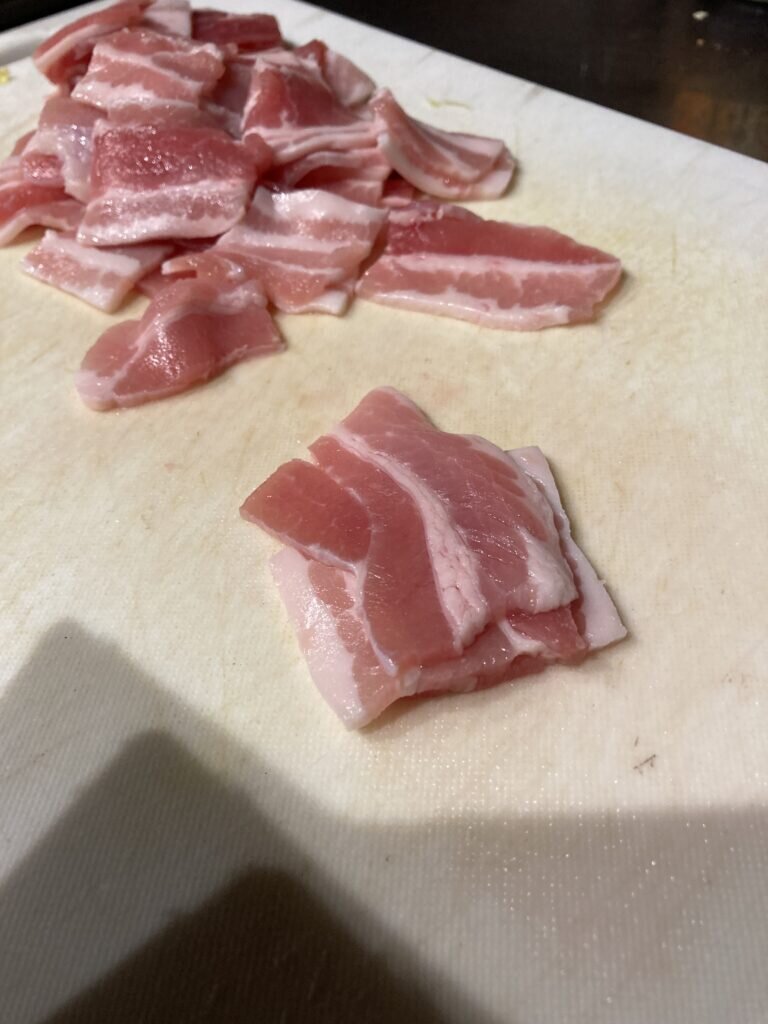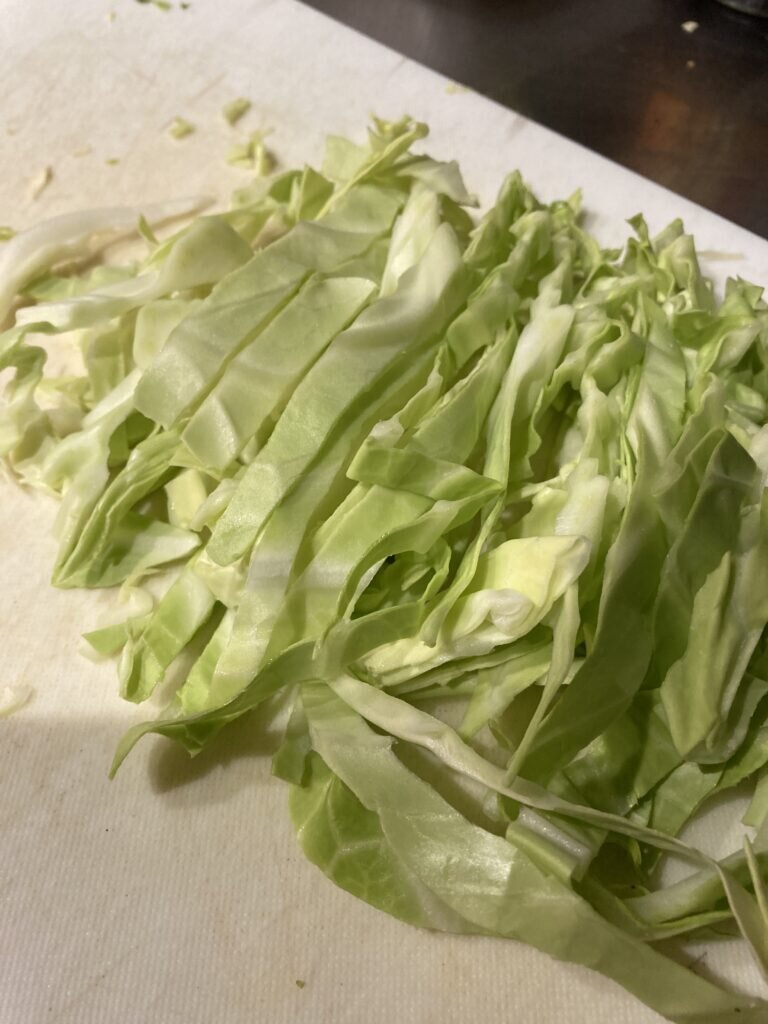 STEP 3
Beat your eggs in a bowl.
STEP 4
Heat a fry pan to medium high heat. Add the pork, season and fry till brown. It is important to have the fry pan nice and hot so that you can get some caramelisation on the pork. If the pan is not hot enough, the pork will boil and become a grey in colour and have less taste.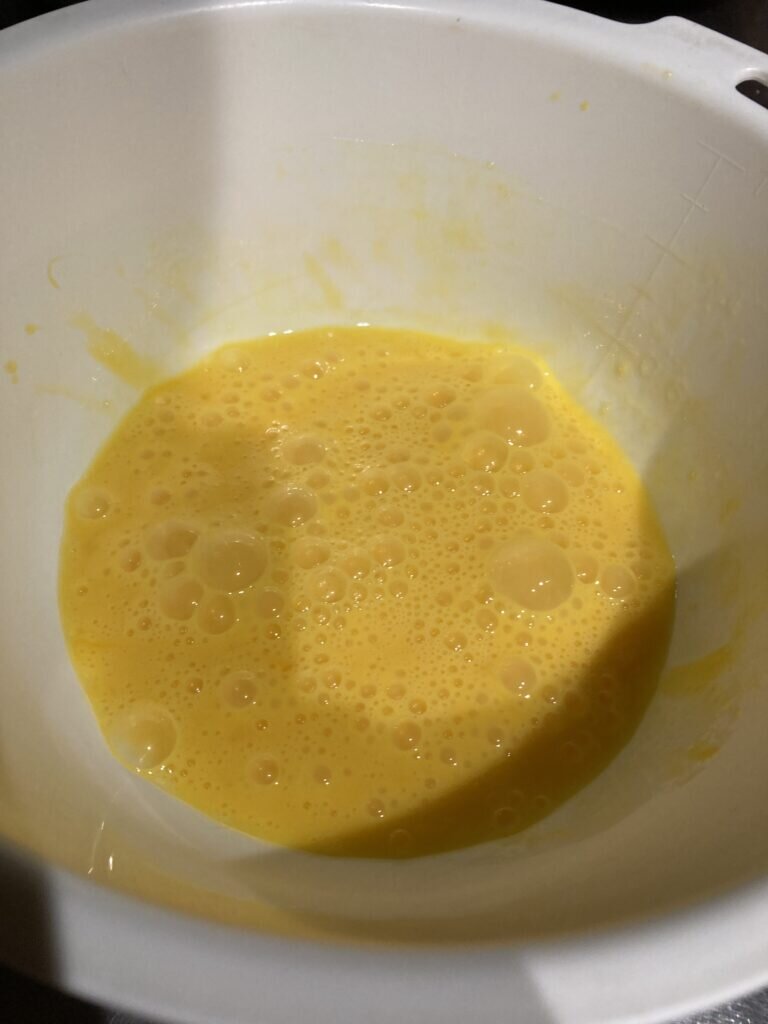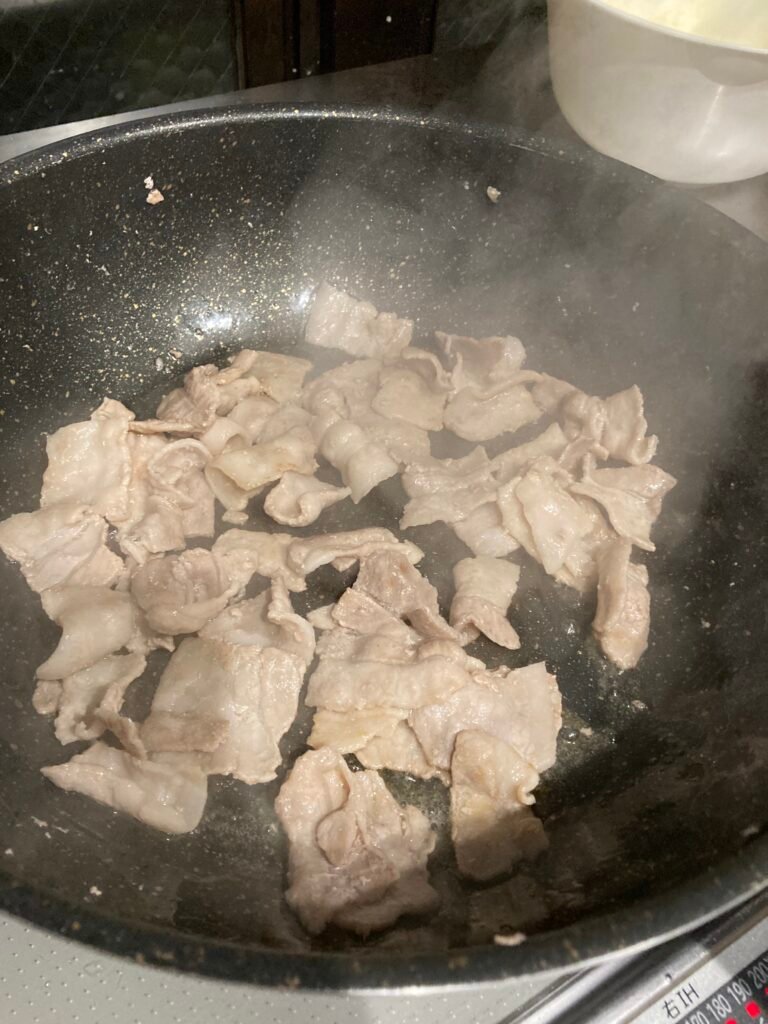 STEP 5
Add the cabbage and fry till cooked through. You want some bite to the cabbage so do not overcook it! While this is. cooking, mix your potato starch, soy sauce and water together in a small bowl.
STEP 6
After the cabbage has cooked though, add the potato starch mix and cooking till the cabbage and pork has combined. The cornflour will help thicken the water, making it into a sauce. This will help bind the ingredients together. place the mix into a bowl.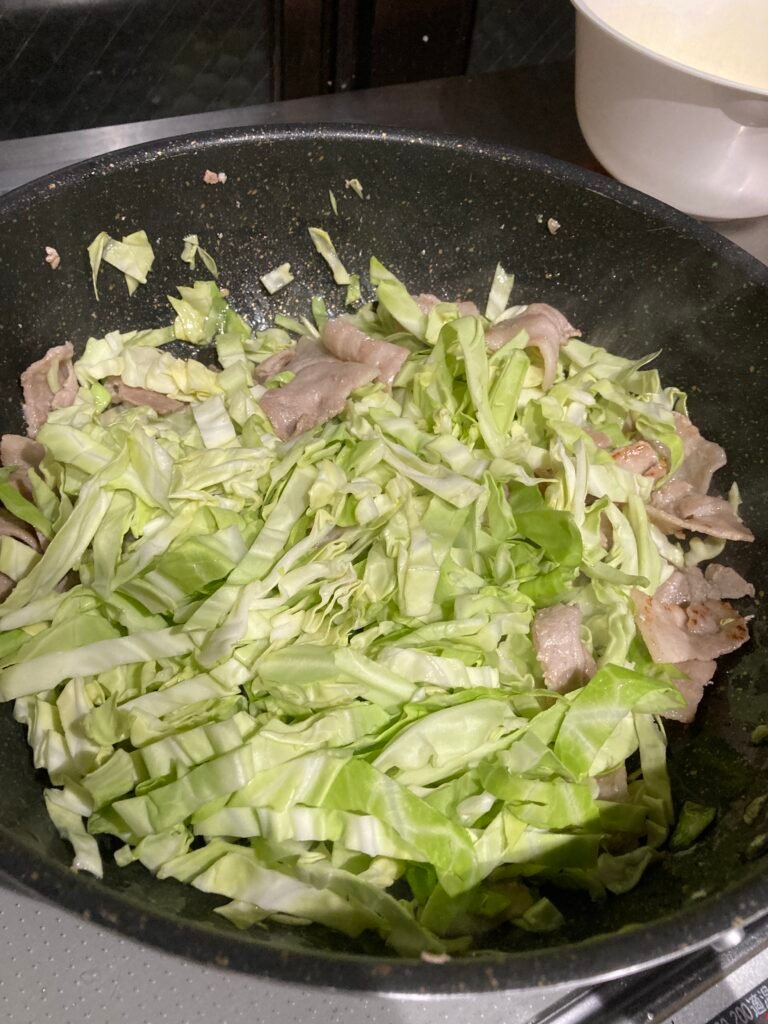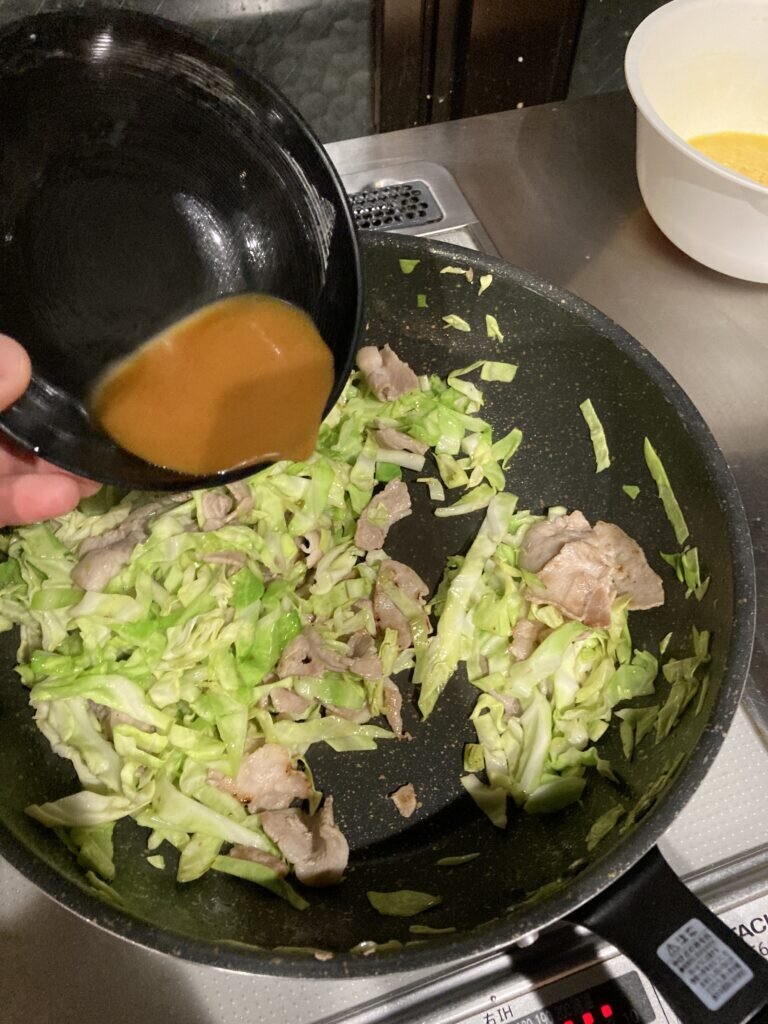 STEP 7
Heat a fry pan to medium heat. Add the eggs and slightly scramble. Leave it to set to form an omelette shape.
STEP 8
Add the cabbage mix to the centre. Don't add too much, otherwise you will not be able to roll it.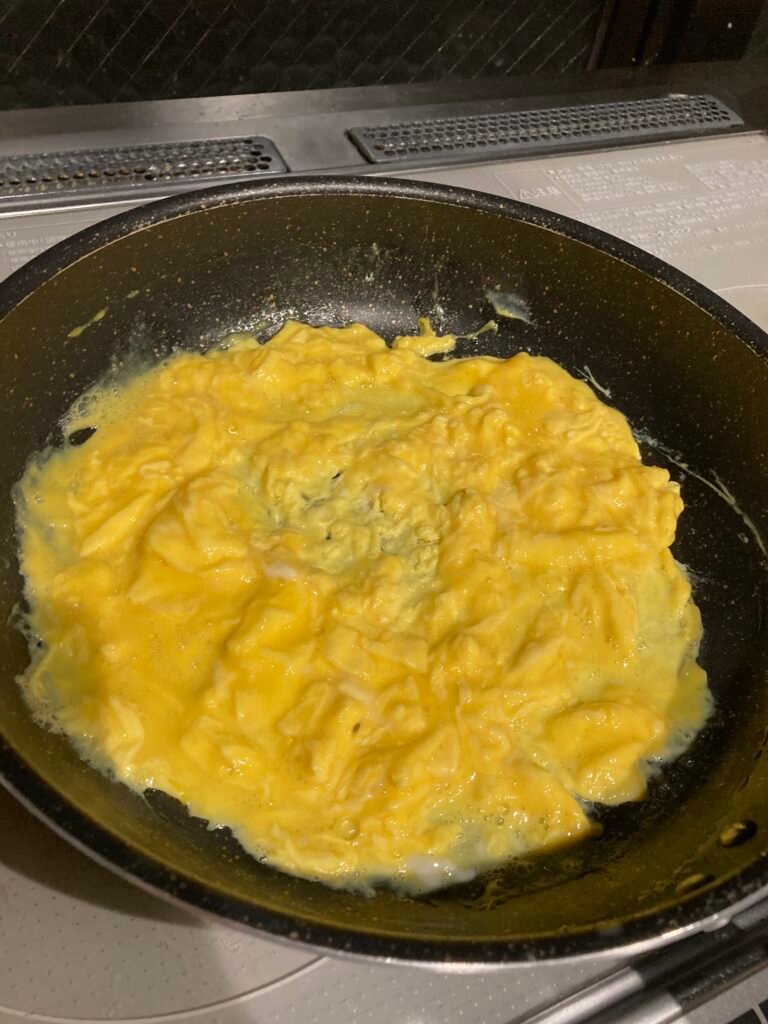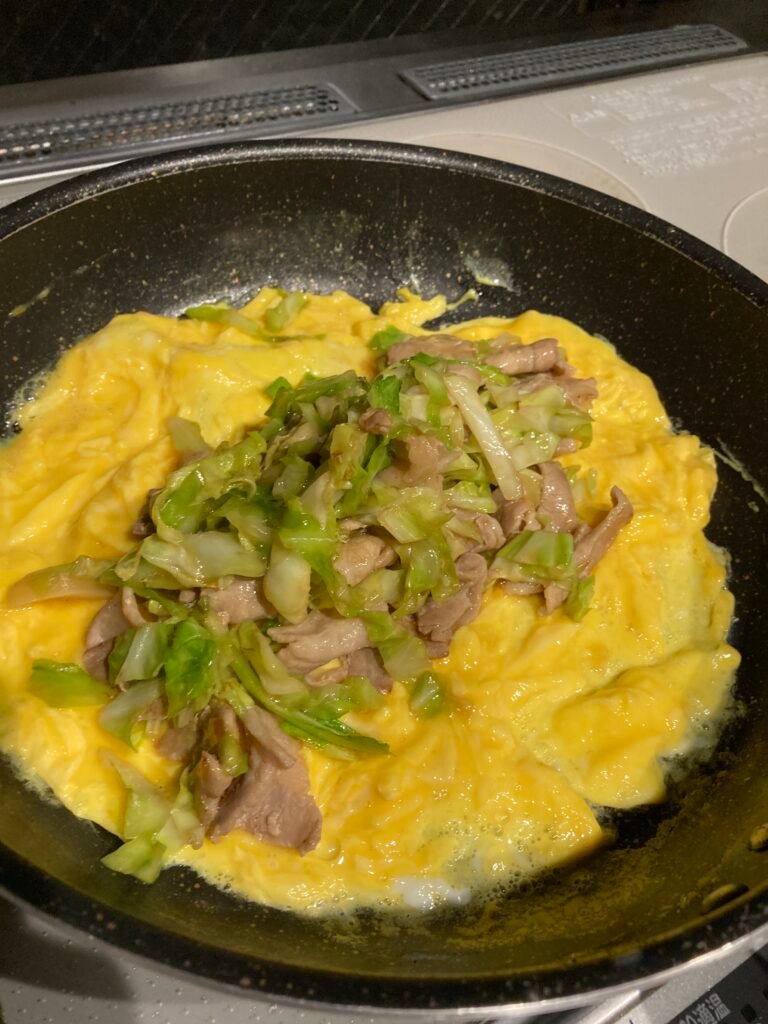 STEP 9
Roll the egg around the filling and then onto a plate.
STEP 10
Add your toppings and enjoy!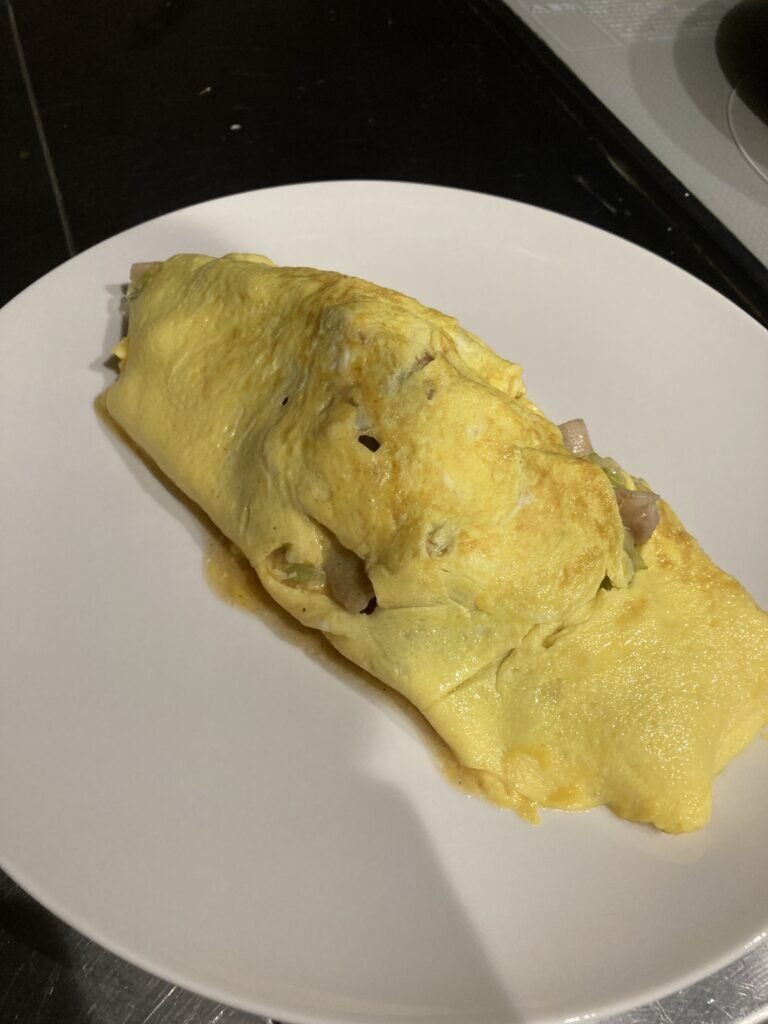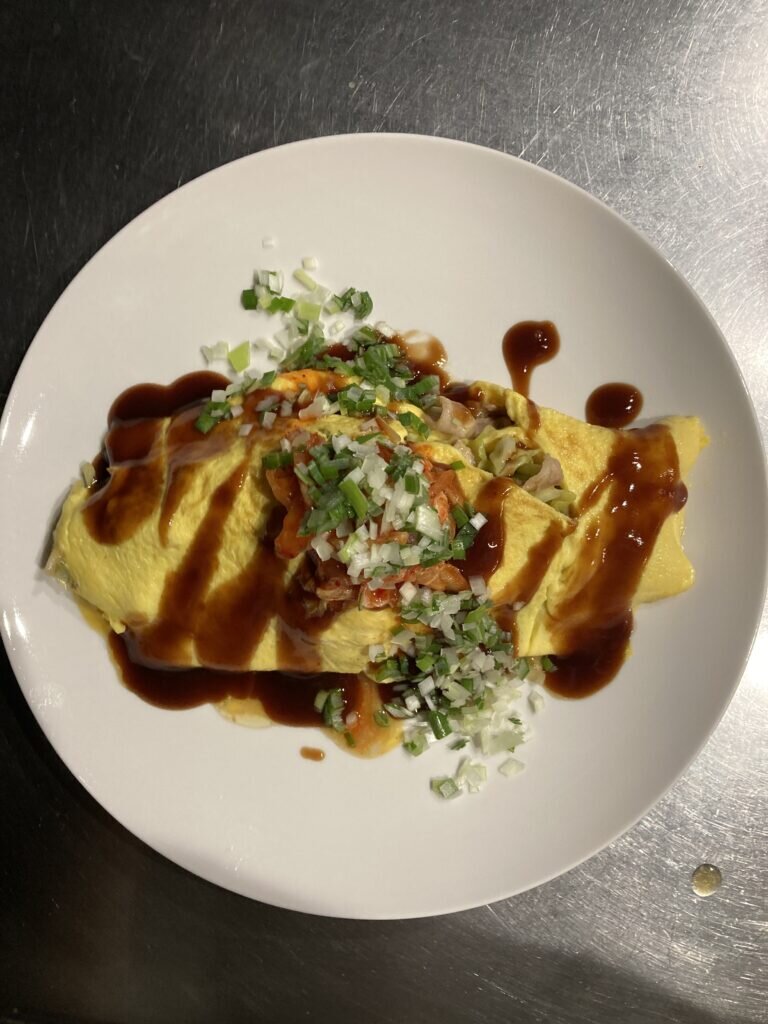 ---
Check out the video below on how to make Tonpeiyaki!
---
Where to Eat Tonpeiyaki
Hontonpei
This is where tonpeiyaki was created so this is a must go for anyone looking for the original thing. The inside of the store is a U shaped so you can watch the chef cook infant of you. The tonpeiyaki is cooking right in front of you, with the hot plate just in front of your seat. Once it is cooked, it is placed in front of you, on a warmer section of the hot plate, which keeps it nice and warm as you enjoy it. The atmosphere feel like your grandmother's home, nice and warm. It's definitely is not the most refined restaurant but it certainly is one of the most delicious. Hontonpei is a fantastic place to wind down with a drink and some delicious, traditional Osaka food. Don't miss out on this piece of history.

Phone Number: 06-6311-2395
Opening hours: Mon-Fri 5:00pm – 11:00pm, Sat/Sun 12pm – 11pm (Closed on Tuesdays)
2 Chome-13-19 Sonezaki, Kita Ward, Osaka, 530-0057
Botejyu Honten
Botejyu is a large okonomiyaki chain restaurant, with stores all across Japan, so don't worry if you can't make it to Osaka. It was founded in 1946 and has now established over 80 stores across country! Despite it Botejyu being a chain restaurant, they serve great okonomiyaki as well as topnpeiyaki. Furthermore, they have some other classic Osaka dishes such as Takoyaki as well as some unique ones, special to Botejyu such as there 'Namba Mix Yakisoba'.
Phone Number: 06-6643-4410
Opening hours: Mon-Sat 11am-11:30pm, Sun 11am-11pm
3 Chome-7-20 Nanba, Chuo Ward, Osaka, 542-0076
Okonomiyaki Sanpei
Sanpei is located in quite an unassuming corridor on the 1st floor of a building complex. Just by looking from the outside, you might not figure that it has some of the best tonpeiyaki and okonomiyaki around. As you enter Sanpei, you are greeted with a long countertop, lined with hot plates. The atmosphere and looks, feels like a bar, with various alcohols lining the cabinets. There main star is okonomiyaki, however their side dishes are also fantastic. Grilled oysters, negiyaki and, of course, tonpeiyaki are all phenomenal.
One of their secrets lies in their sauce. They use various fruits to make a unique sweetness and umami flavour, which balances well with their dishes. It's not overpowering and compliments everything perfectly.
Phone Number: 06-6214-0503
Opening hours: Tue-Sun 12pm-2:30pm, 5pm-10pm (Closed on Mondays)
2-2-10 Shinsaibashisuji, Chuo, Osaka, Osaka Prefecture 542-0085
Dontaku Doyama
This quaint izakaya is nothing extraordinary but what it does offer, is fantastic food and service. The staff are friendly and warm and is a great place to relax with some drinks. Dontaku Doyama is open till the early morning, so if you're ever on a night out and need some food, this izakaya is a great place to go. The tonpeiyaki is a bit unique as the filling is a pork loin that is grilled whole. This is then wrapped around a scrambled egg to create a pork omelette. Finally, it is topped with the homemade sauce. Watching the chefs cook right in front of you, while relaxing with some drinks is the perfect local Osaka experience!
Phone Number: 06-6311-3148
Opening hours: Mon-Sat 6pm-4am (Closed on Sundays)
16-12, Doyamacho, Kita Ku, Osaka Prefecture 530-0027
Ajinoya Honten
Located in the Dotonbori area, Ajinoya is a popular restaurants amongst travellers and locals. Here, you can sit in booths with your friends or family and cooking your own food! A hot plate in the middle of the table is the centre stage. After your place your oder, the staff will bring your ingredients. If you would like to, you can cook it yourself or ask the staff to cook it for you. The okonomiyaki is great, the yakisoba is delicious and the tonpeiyaki is top notch. This is one of my favourite places to go to really relax and have some fun cooking with friends and family. if you are looking to go, avoid peak hours as you might have to wait a while!
Phone Number: 06-6211-0713
Opening hours: Tue-Fri 11:30am-9pm, Sat/Sun 11am-9pm (Closed on Mondays)
1-7-16, Namba, Chuo, Osaka Prefecture 542-0076
---
Final
Tonpeiyaki is a great alternative to the popular okonomiyaki. It requires less effort but is just as delicious. It's so easy to make at home or if you are ever roaming the streets of Osaka, it's a great snack/meal to enjoy along your travels.