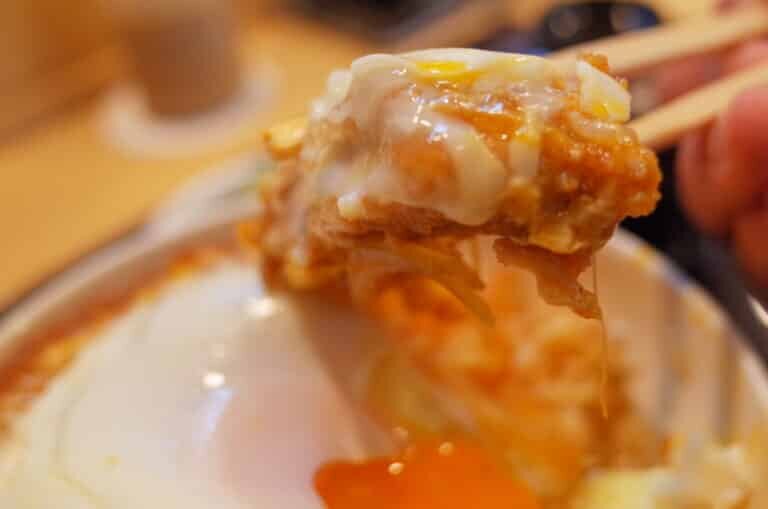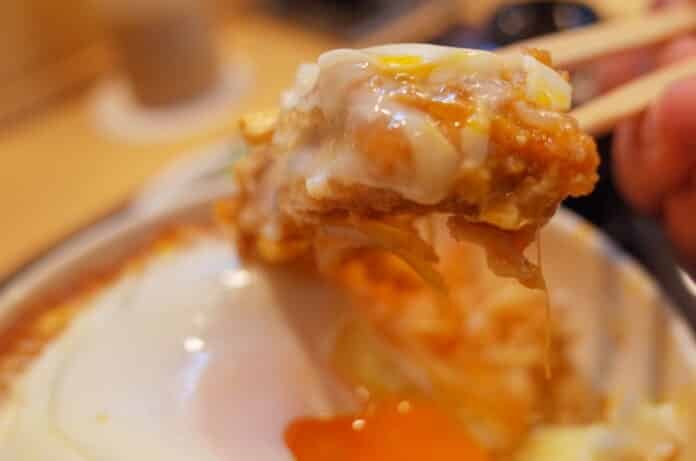 Everybody loves a Sunday fry up. In Osaka, they have something similar, but just a little different… katsudon osaka
What is Katsudon?
Katsudon is a delicious, though it must be said, not especially healthy food.
A Japanese friend of mine once described Katsudon as: One of the most self-indulgent foods in Japan.
Indeed, in a country as health-conscious and as enthusiastic about dieting fads as the Japanese, something as calorific as Katsudon certainly seems like an anomaly of sorts.
Basically, Katsudon consists of a breaded, deep fried pork cutlet, cut into a series of long slices, sat upon a bed of white rice and then covered in a combination of scrambled egg, soy sauce and spicy garnish. It is a pretty safe food for newcomers to Japan or those who want to introduce themselves to Japanese cuisine initially through the exploration of safe and familiar tastes.
Pork chop, breadcrumbs, scrambled egg and rice. It's a uniform dish, so simple in its style. It is also very cheap, going for as little as 450 yen in some places.
Varieties of Katsudon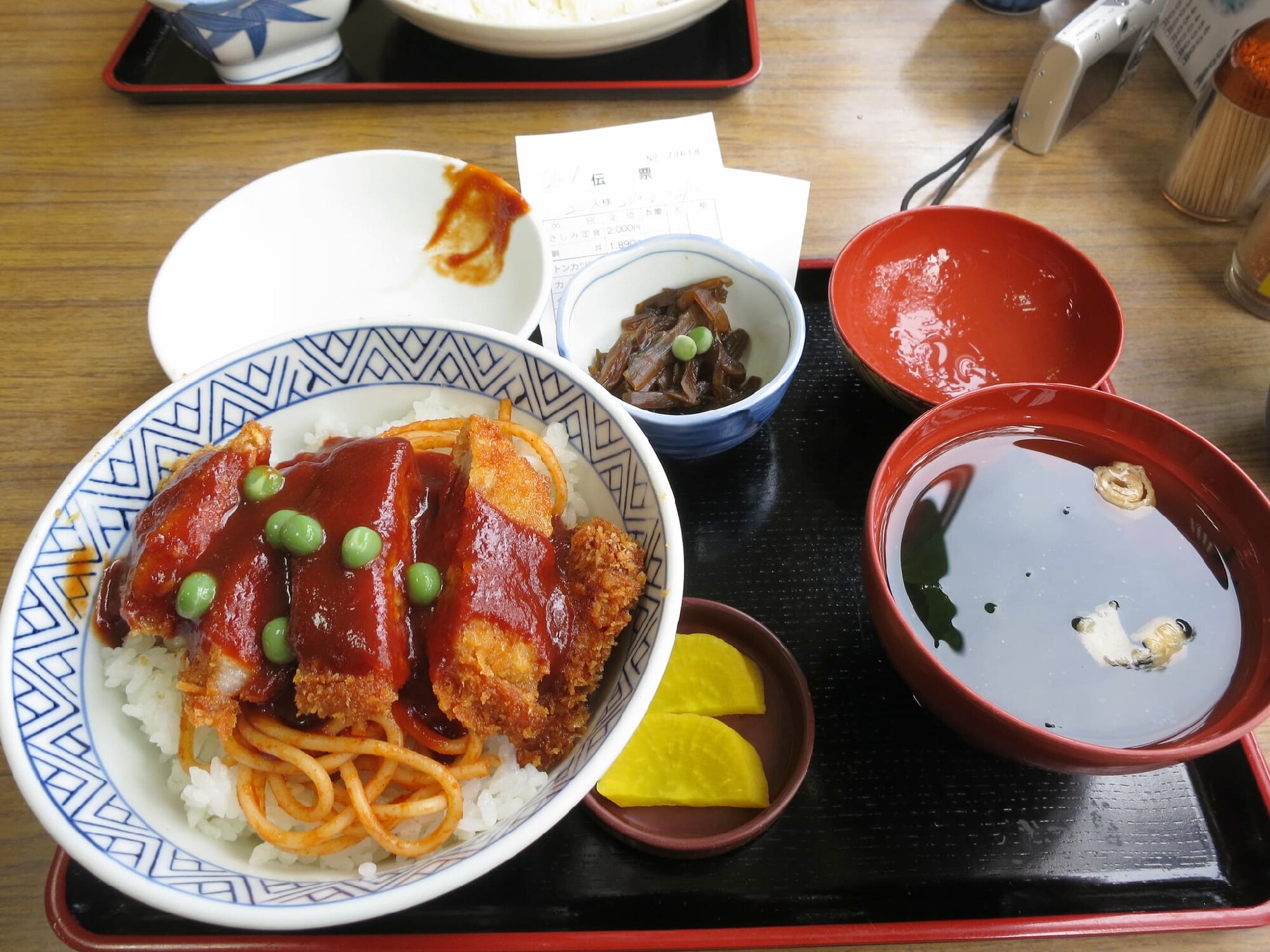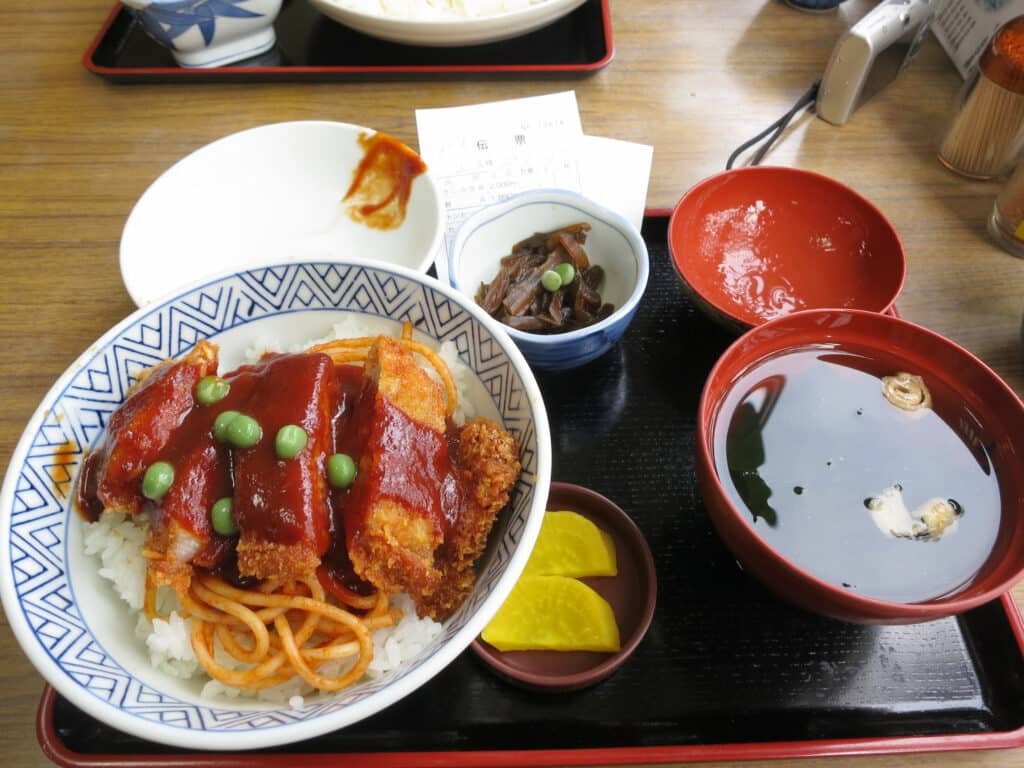 Katsudon is a very uniform dish, with almost no deviation from its set recipe and layout regardless of where you eat it.
The onus is very much on you, the consumer to customize your Katsudon as you see fit.
I personally like my katsudon with a lot of soy sauce, to give the somewhat bland white rice a little extra pep. Sauteed onions are also a common accompaniment, with their soft flavor and somewhat soggy texture sitting well amidst a mish mash of sticky rice, soy sauce, deep fried cutlet and the crunchy breadcrumbs.
Since Katsudon can sometimes be a bit dry, I really recommend taking some of these onions with it the first time you try the dish, to make it a little easier to eat.
Where to buy Katsudon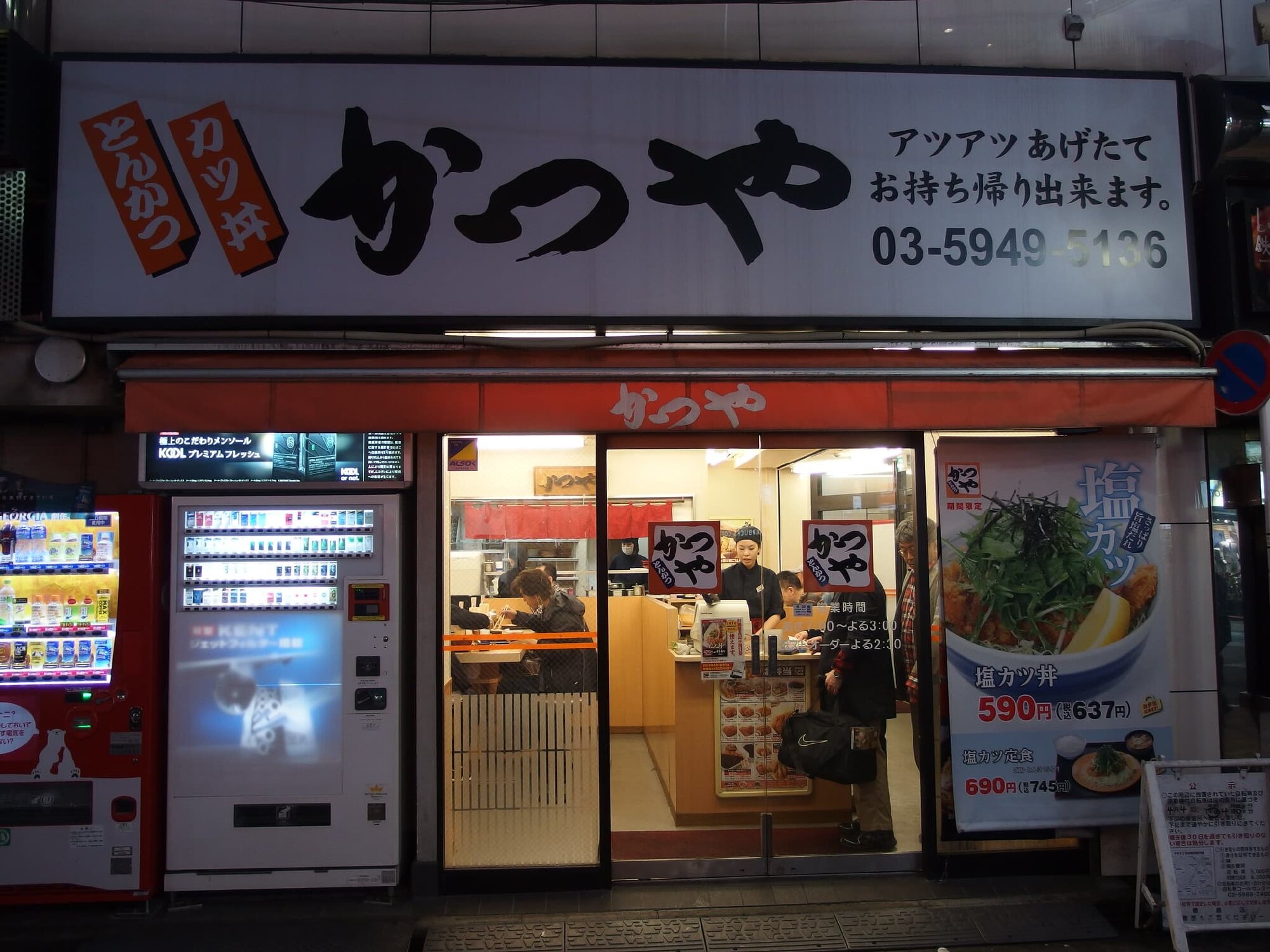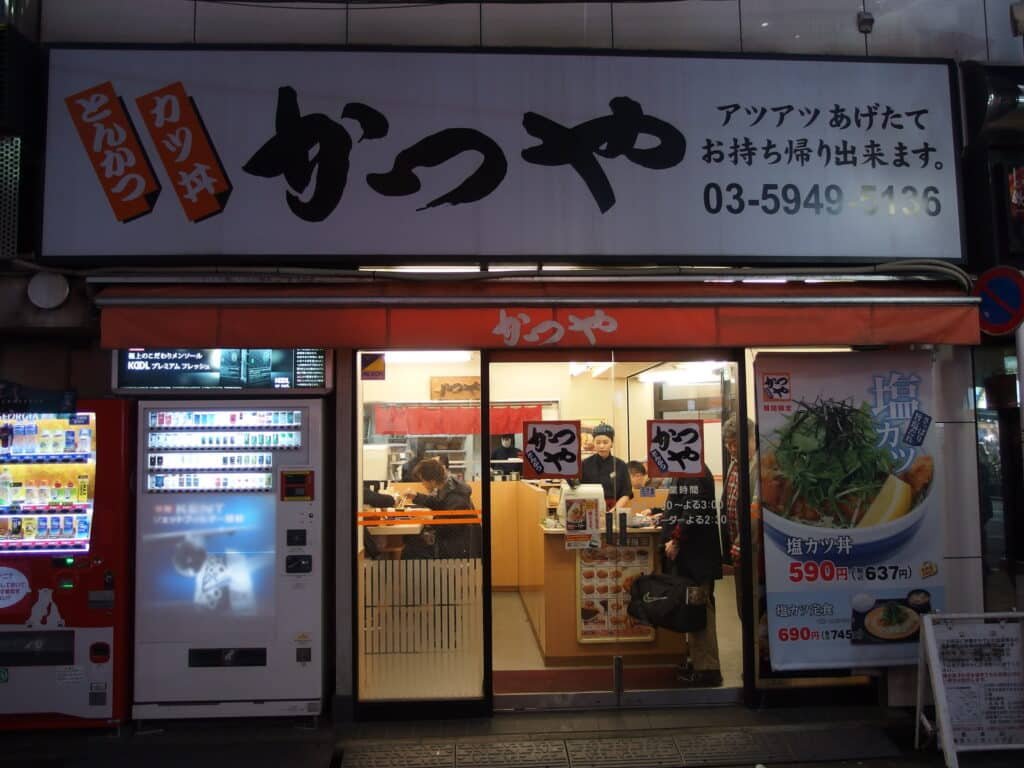 Whilst Katsudon is, in most cases, freely available at almost all Japanese restaurants and izakayas, I personally think that the best place to enjoy it is actually in fast food shops. katsudon osaka
Stores like Matsuya and Sukiya specialize in fast food, Japanese style, and katsudon is one of their most popular dishes. This is one of those rare cases where the fast food version of a dish, with significantly faster prep time and lower grade ingredients is, actually, tastier than its far more expensive counterpart.
My personal favourite is Matsuya, which in addition to its main shops in Namba, Shinsaibashi and Umeda, has numerous other branches dotted around Osaka and the surrounding area.
Their Katsudon starts from 650 yen, and is without doubt fantastic value for that price. The meat is juicy, the breadcrumbs firm but not too tough and the soy sauce, just the right amount to tenderize the meat without rendering the dish sloppy.
How to make Katsudon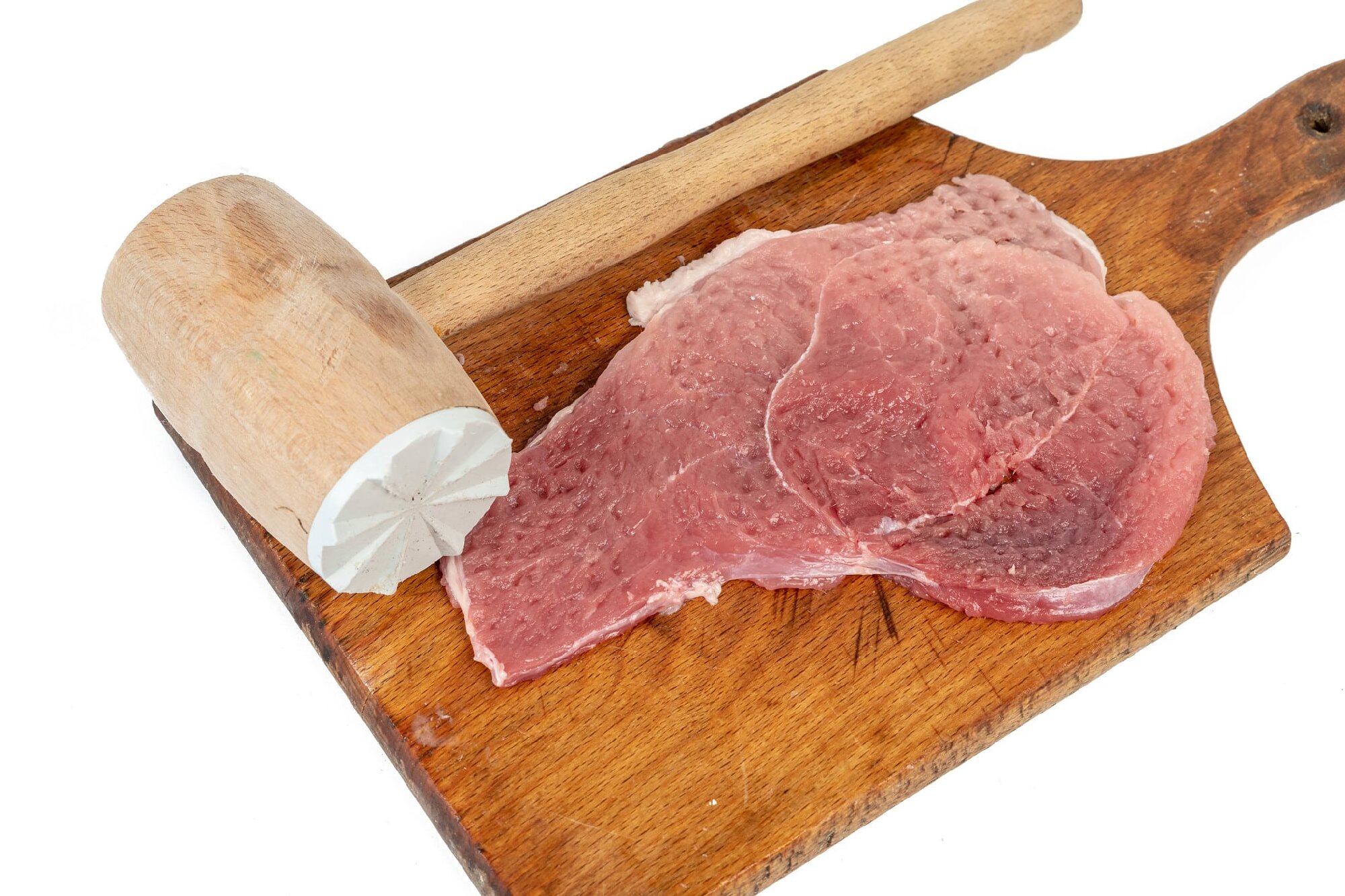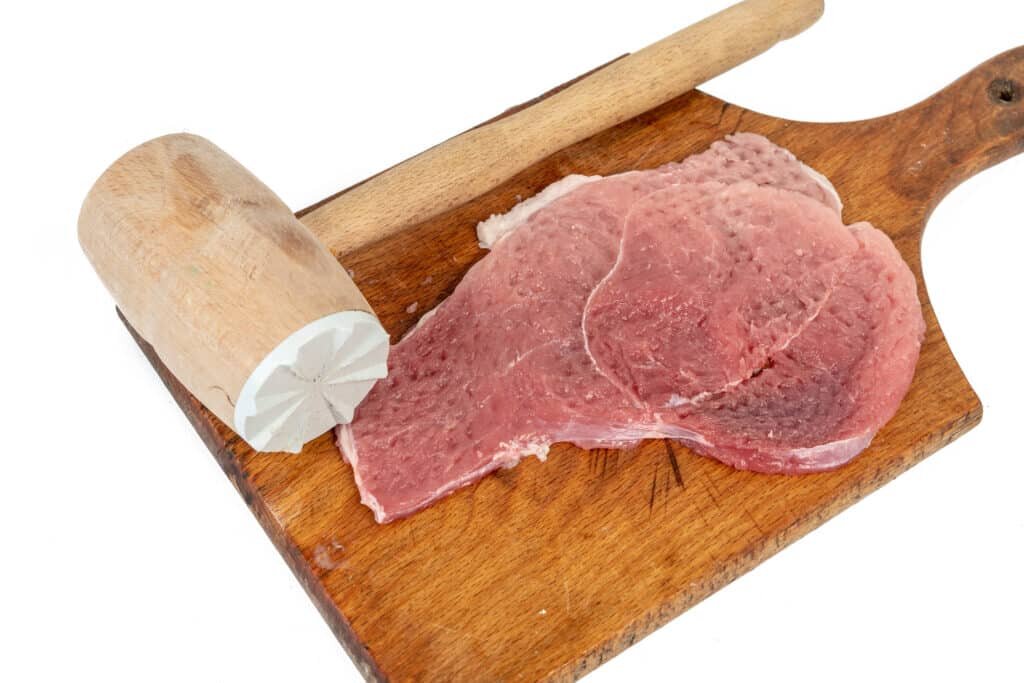 So, how about if you want to try and make your own Katsudon at home?
Well, it's actually remarkably easy to do so.
Here's what you'll need:
Ingredients:
One boneless pork chop per person
Box of breadcrumbs
4 eggs
100 grams of flour
Salt and pepper seasoning
1 large onion
300 grams of rice
1 tablespoon of soy sauce
Directions
First boil your rice, then leave it to rest while you work on the rest of the meal. katsudon osaka
Begin by beating your pork chops flat, until there are little more than about 1 cm thick in the center.
Sprinkle your salt and pepper seasoning over the pork chop,
Beat two of your eggs and whisk them together with your flour. Whisk thoroughly until the batter mix is consistent. Pour your breadcrumbs into a bowl, sieve them to iron out any clumps of crumbs.
Dip your pork chop into your batter, ensuring it is completely coated. Next dip it into the breadcrumbs and repeat the process.
Prepare two pans with oil, heat them to a medium heat.
Chop your onion into small pieces. katsudon osaka
Into one pan drop the onions and gently shallow fry them. Into the second pan, drop your pork chop. Don't forget to turn your chop halfway through and make sure it's browned on the outside and cooked all the way through.
One your onions are blanched and your chop is browned, drop the onions on top of the chop. Sprinkle a little soy sauce on top for added flavor, and a little more salt and pepper if you fancy.
Finally, break the remaining two eggs into the a bowl. Whisk them into a fine yellow paste, and drop them into the pan that previously held the onions. Turn the eggs frequently as you scramble them.
Once everything is cooked through, transfer your rice to a bowl.
Next, pour the pork chop and accompanying onions over the rice, don't worry about any residue as the rice will absorb this. Finally, pour the scrambled eggs on top. Finish with a little more soy sauce and the seasoning of your choice, serve and eat immediately.
I have to say katsudon is one of my favourite fast foods in Osaka, and once you've tried it, I'm confident you'll feel the same!