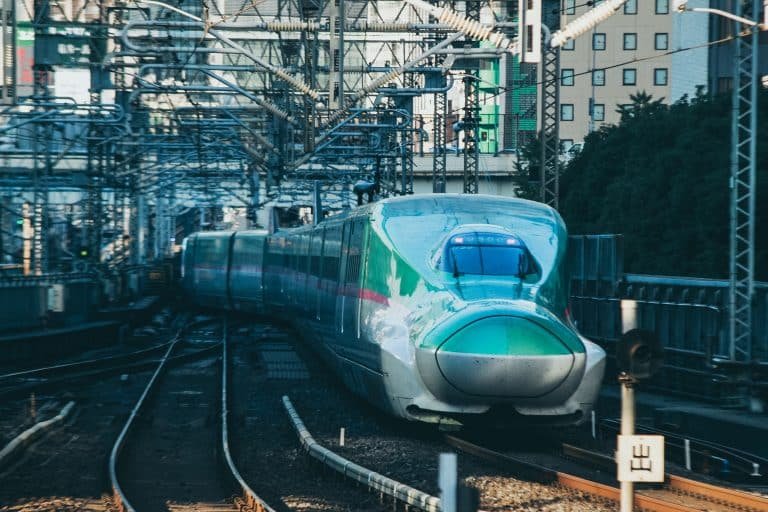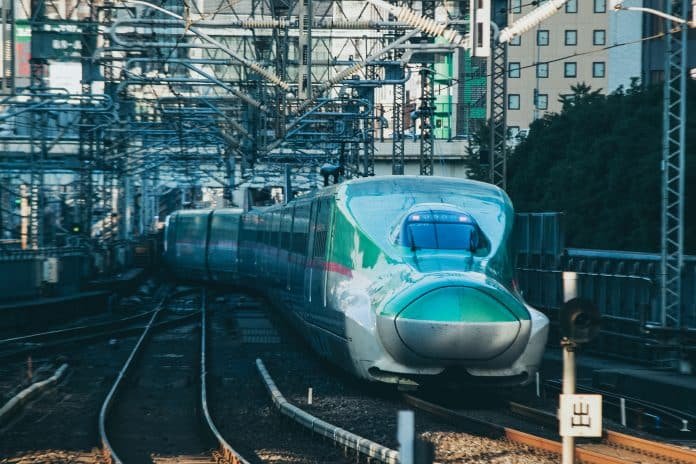 If you travel beyond the city limits of Osaka at any point during your stay, chances are you will use the JR Kyoto Line, or one of its many adjoining lines.
So what is the Kyoto Line, where does it go and what is there to see and do along the line's many stops?
Join us today for this in-depth guide, as we break down the past, present and future of the JR Kyoto Line.
What is the JR Kyoto Line?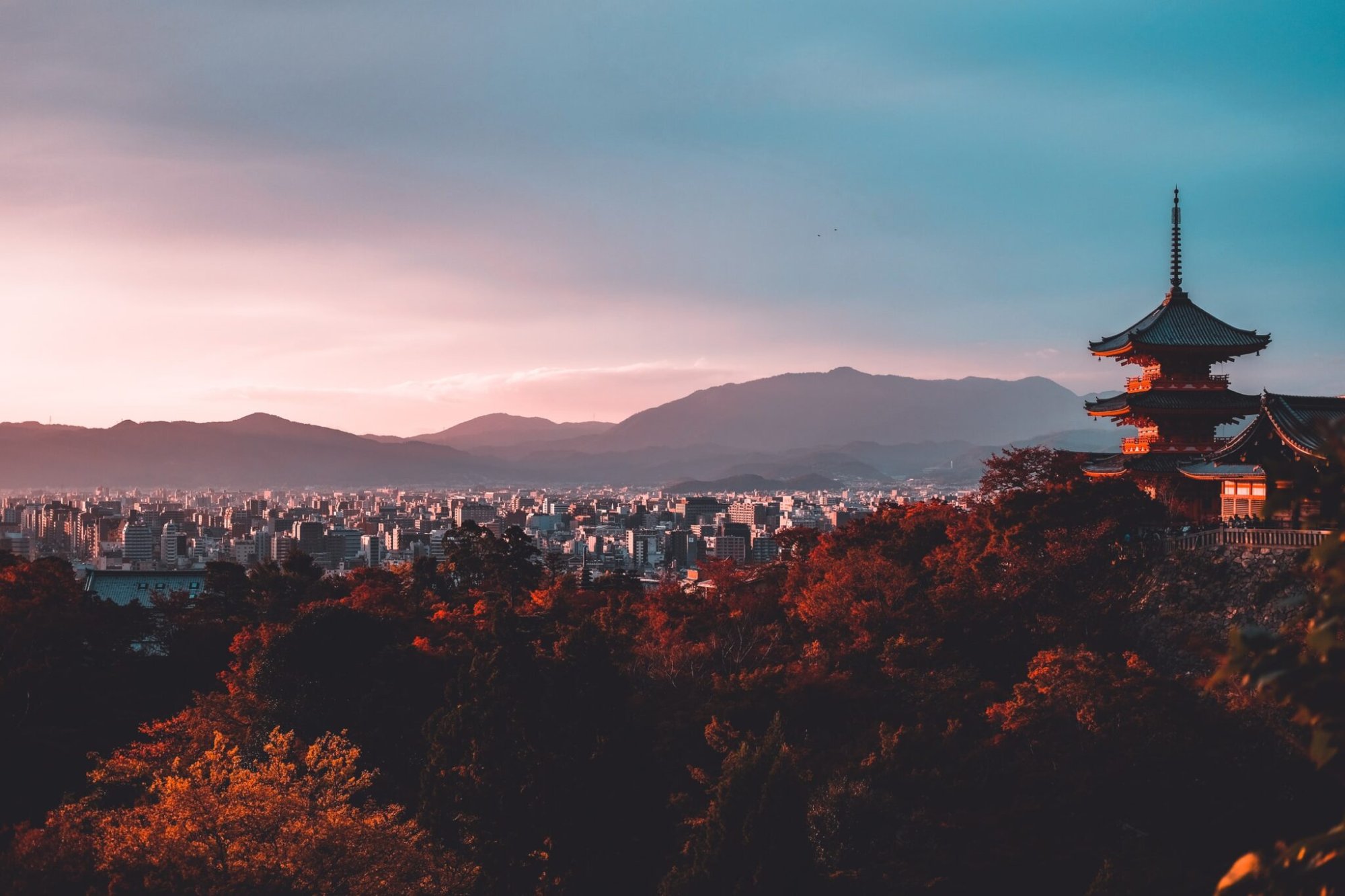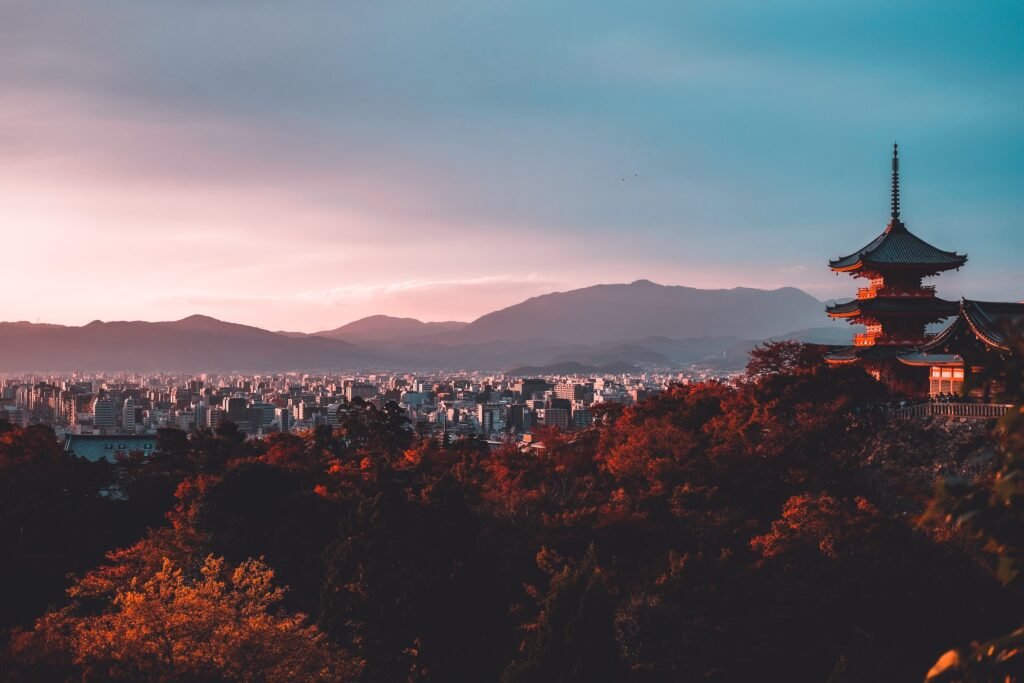 The JR Kyoto Line is the main railway line connecting the cities of Osaka and Kyoto. It also connects on to the JR Kobe Line, after Osaka Station, and the Biwako Line, taking commuters northeast, towards Nagoya. Collectively these three distinct lines combine to form most of the JR Tokkaido Line.
This network of interconnected lines allows passengers to travel on local trains from Kobe, all the way up to Tokyo. The Tokkaido Shinkansen Line runs parallel to this network, offering a significantly faster service but of course, for a far higher cost. Going all the way from Kobe, up to Tokyo using local trains, and passing through the JR Kobe Line takes around 9 hours. The Shinkansen can do it in 3 hours and 25 minutes. Though, of course, the Shinkansen is more expensive, and doesn't allow travelers the luxury of stopping off along the way to enjoy local foods and cultural curios.
Our primary focus today however is the JR Kyoto Line itself. It begins at JR Kyoto Station and ends at Osaka Station. Along the way, it passes through the likes of Suita, Ibaraki, Yamazaki and Takatsuki. We'll go into more detail on those areas later.
First, let's look at how this famous line came into being.
History of the JR Kyoto Line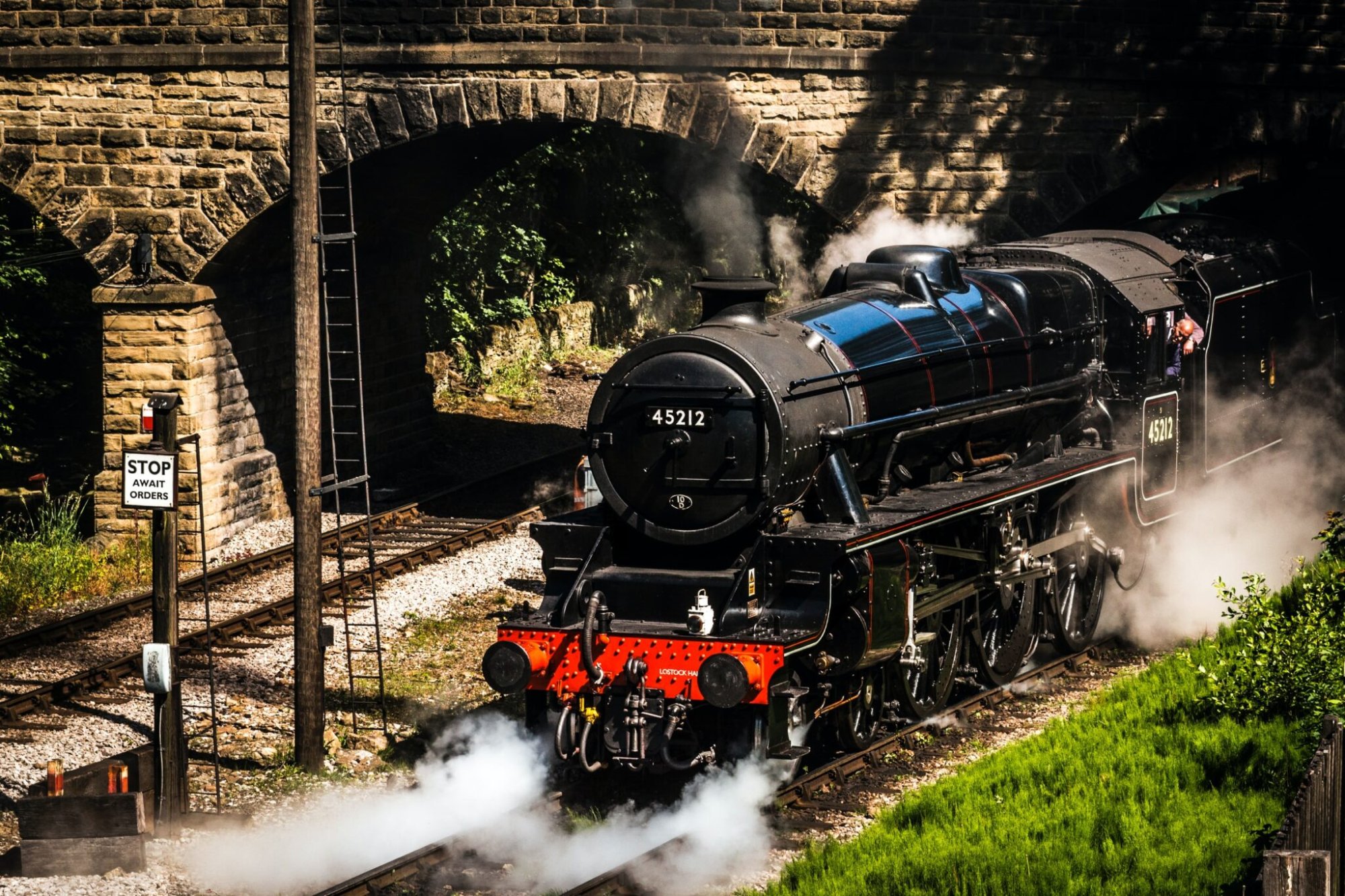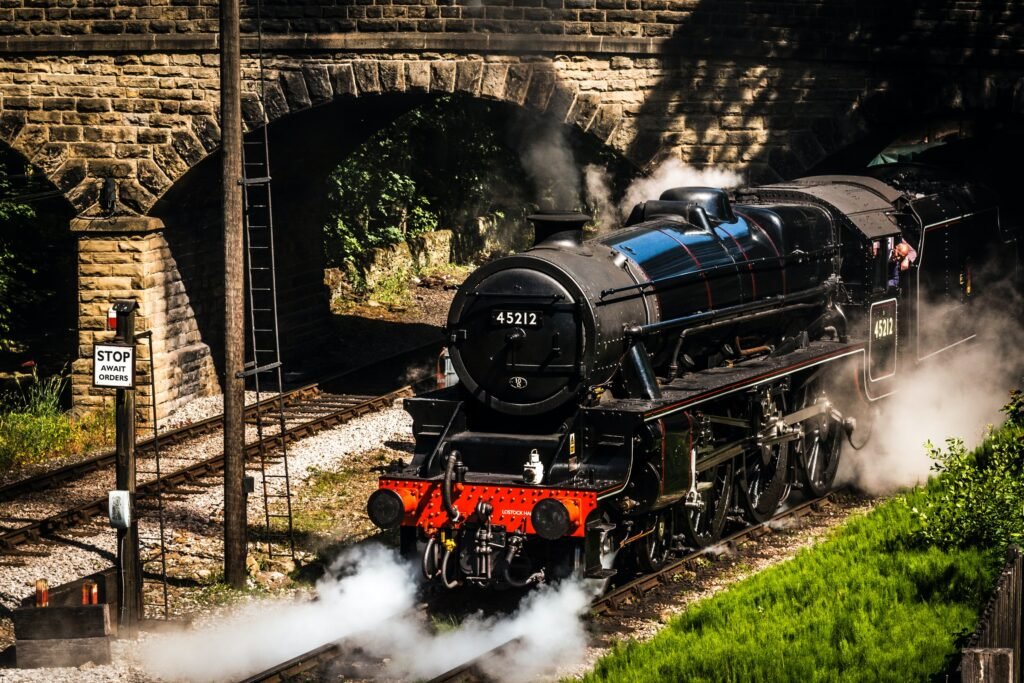 The railway line that today we call the JR Kyoto line first opened in 1876. Japan didn't have any kind of railway network at all until 1872. So, the fact that this line opened just 4 short years later, shows the importance leaders at the time placed upon it.
As is still largely the case today, Kyoto, as the former imperial capital of Japan retained a high level of historic, artistic and cultural significance. Osaka on the other hand, as a port city, was the Kansai region's economic center. If you're from the UK then perhaps a suitable analogue would be the relationship between Liverpool and Manchester or Glasgow and Edinburgh. Like Osaka and Kyoto, both pairs of cities enjoy plenty of banter back and forth about each other's limitations. However, such rivalries, humorous or otherwise belies each city's interdependency on the other.
If Osaka is the heart of Kansai, then Kyoto is probably the brain. So, allowing people and products to travel between the two as quickly and smoothly as possible was a top priority even 150 years ago.
When the line first opened, in July of 1876, it initially ran between Osaka and Mukomachi. With a solitary stopover at Takatsuki along the way. However, more stations were soon added. Just two weeks later, Suita, Ibaraki and Yamazaki Stations opened their doors to passengers. Kyoto Station completed the initial phase of the line 6 months later, when it opened in February 1877. Until 1949, the line was operated by the Japanese government directly. However, in that year, ownership changed to the publicly owned Japanese National Railways (JNR) company.
Finally, in 1987, the privatization of JNR saw it broken up into several smaller companies. One of these was JR West, who soon renamed the line the JR Kyoto Line.
Where does the JR Kyoto Line Go?
The stations covered by the JR Kyoto Line and their frequency are covered in the infographic below:
No.
Station
Stops
Location
Rapid
Special Rapid
Prefecture
A31
Kyoto
●
●
Kyoto
A32
Nishioji
▲
|
A33
Katsuragawa
▲
|
A34
Mukomachi
▲
|
A35
Nagaokakyo
●
|
A36
Yamazaki
▲
|
A37
Shimamoto
▲
|
Osaka
A38
Takatsuki
●
●
A39
Settsu-Tonda
|
|
A40
JR-Sojiji
|
|
A41
Ibaraki
●
|
A42
Senrioka
|
|
A43
Kishibe
|
|
A44
Suita
|
|
A45
Higashi-Yodogawa
|
|
A46
Shin-Osaka
●
●
A47
Osaka
●
●
SR-Special Rapid Service (新快速) – Continues as Biwako Line from Kyoto Station to Nagahama Station in Shiga Prefecture or as Kosei Line from Kyoto Station to Tsuruga Statin in Fukui Prefecture R-Rapid (快速) – Same routes as SR service, with more stops
● : All trains stop
| : All trains pass
▲ : Trains only stop after morning rush hour
How long does it take from Osaka to Kyoto using the JR Kyoto Line?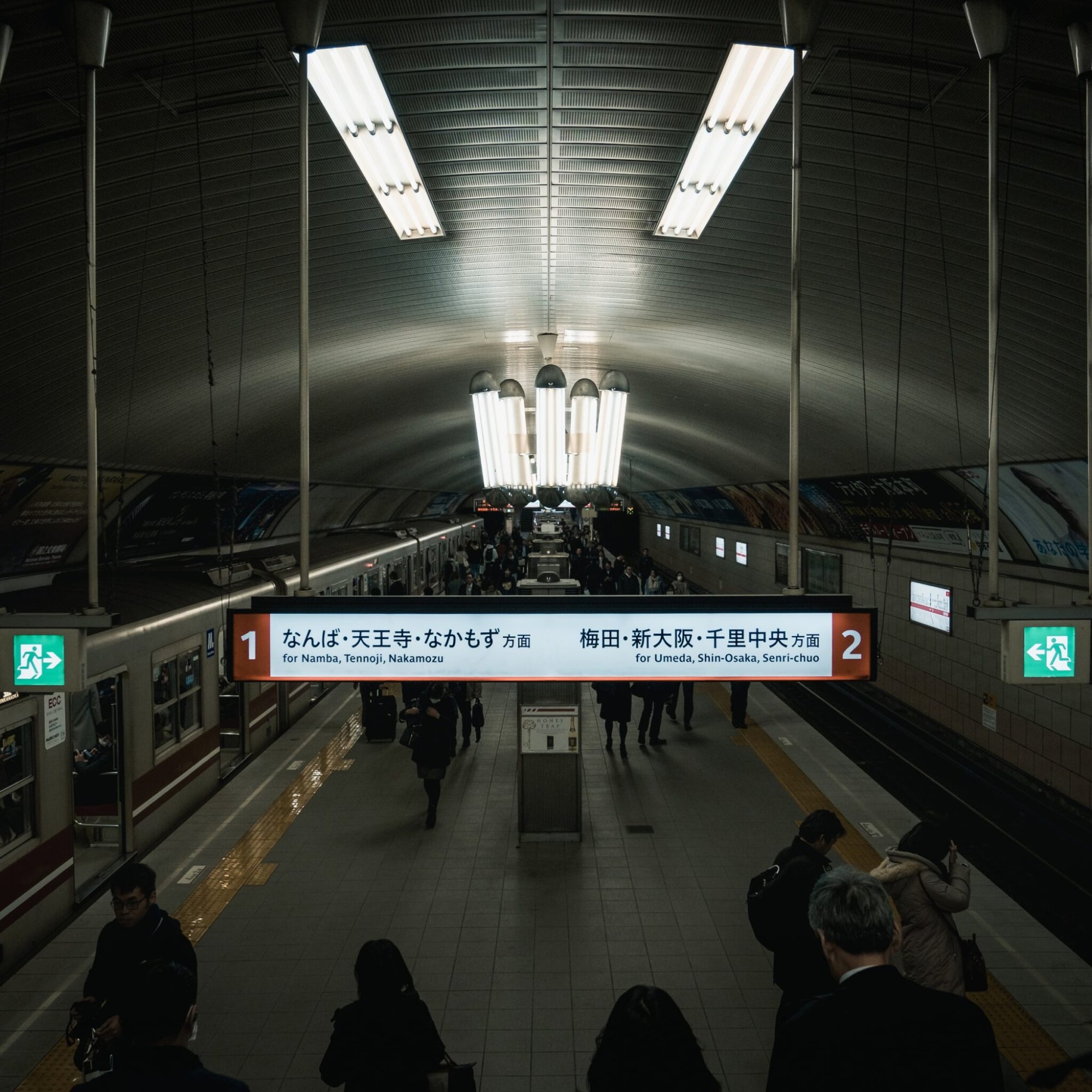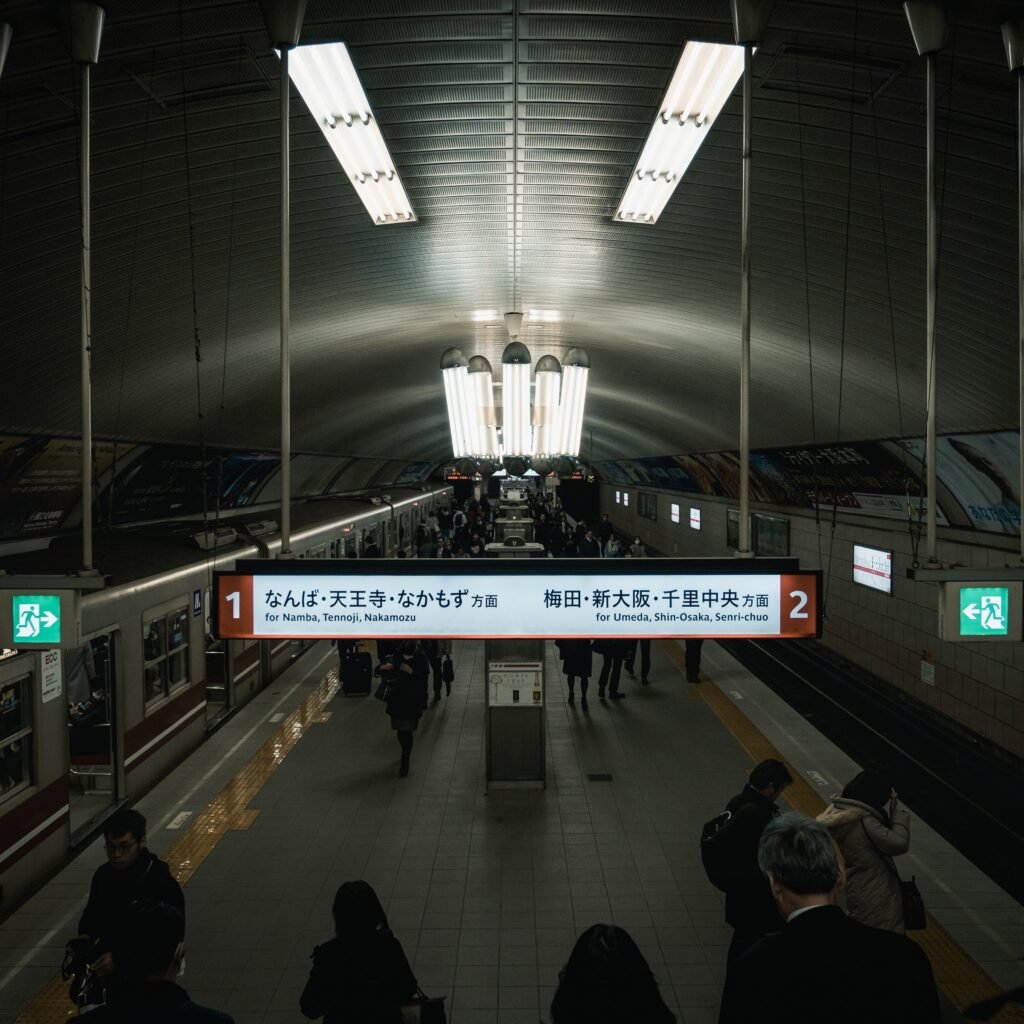 This answer to this question depends, obviously, on which train you take and at what time. The Rapid or Special Rapid Service takes 27 to 29 minutes depending on the time of day.
The local line service takes between 45-50 minutes, again depending on the time of day.
In both cases, the price is the same: 570 yen each way.
Things to see and do along the JR Kyoto Line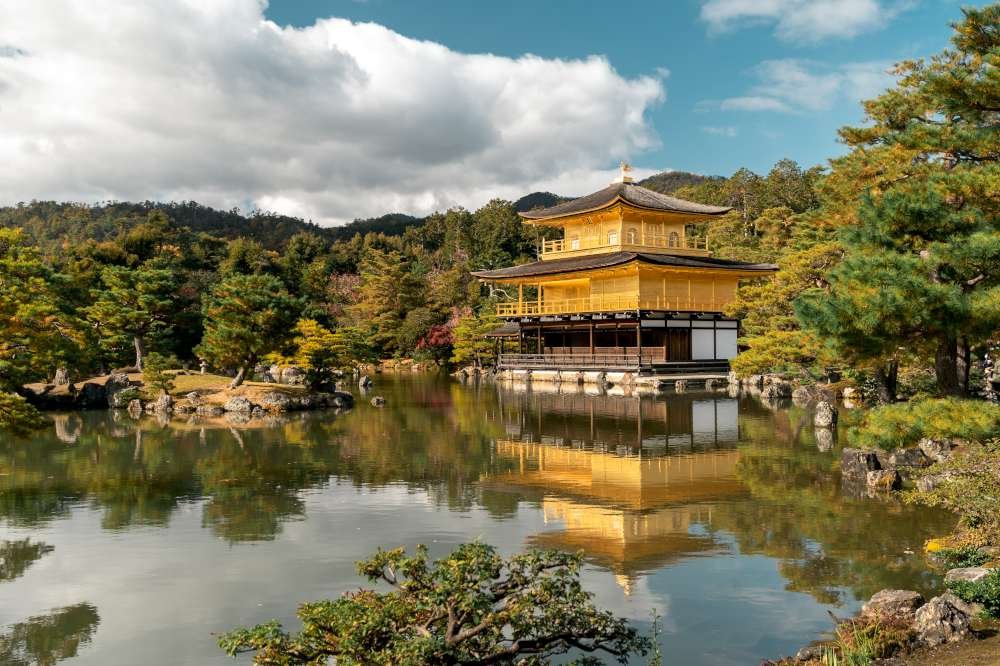 Of course, there's far more to the JR Kyoto Line than just travelling from one big city to the other.
In between these, two of Japan's most renowned tourist destinations, is a plethora of hidden gems. Let us now take a look at some of these lesser known places of interest in a little more detail. Here are 5 places stopping off to visit along the JR Kyoto Line.
Yamazaki: The Suntory Yamazaki Distillery and Museum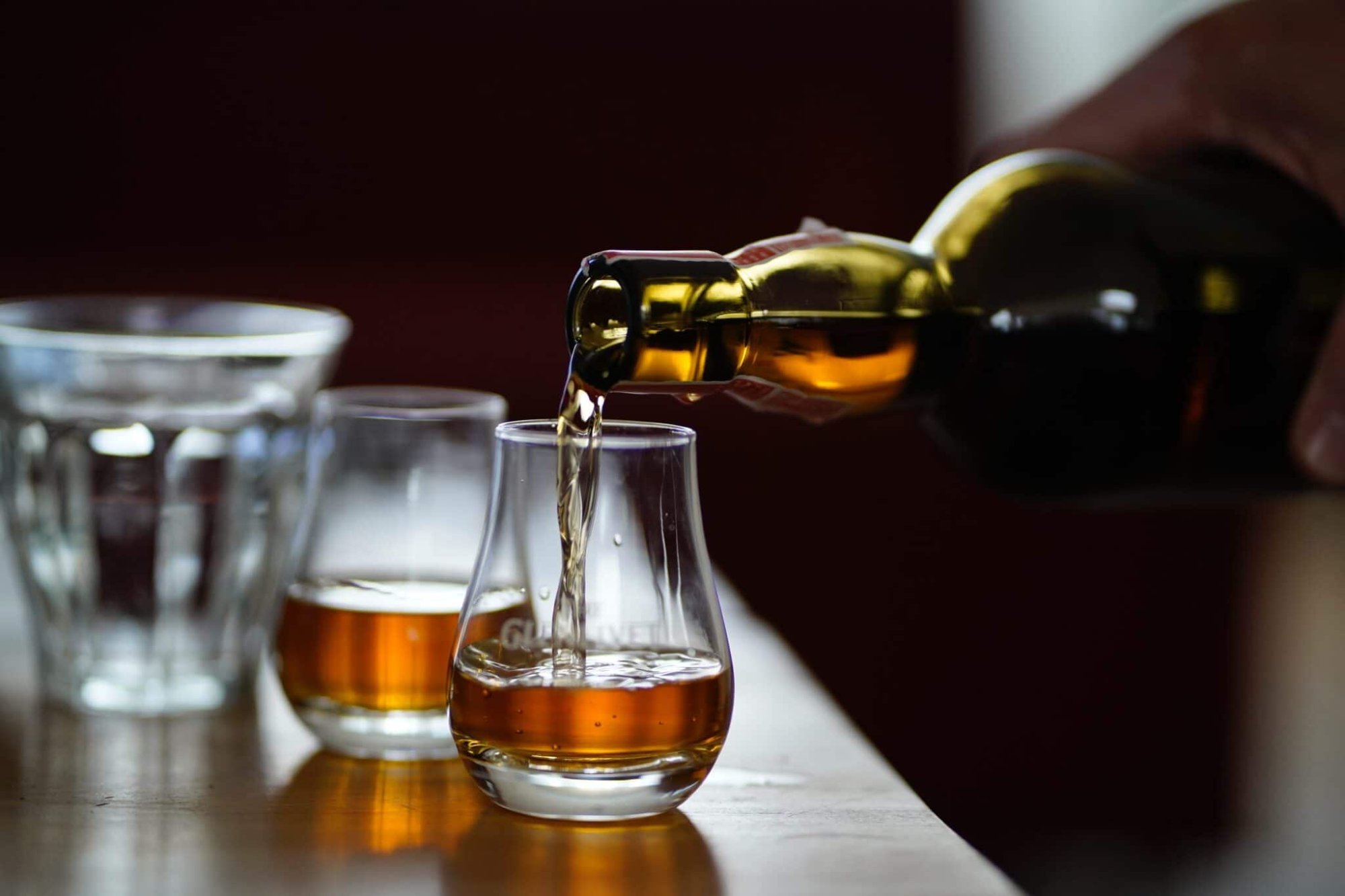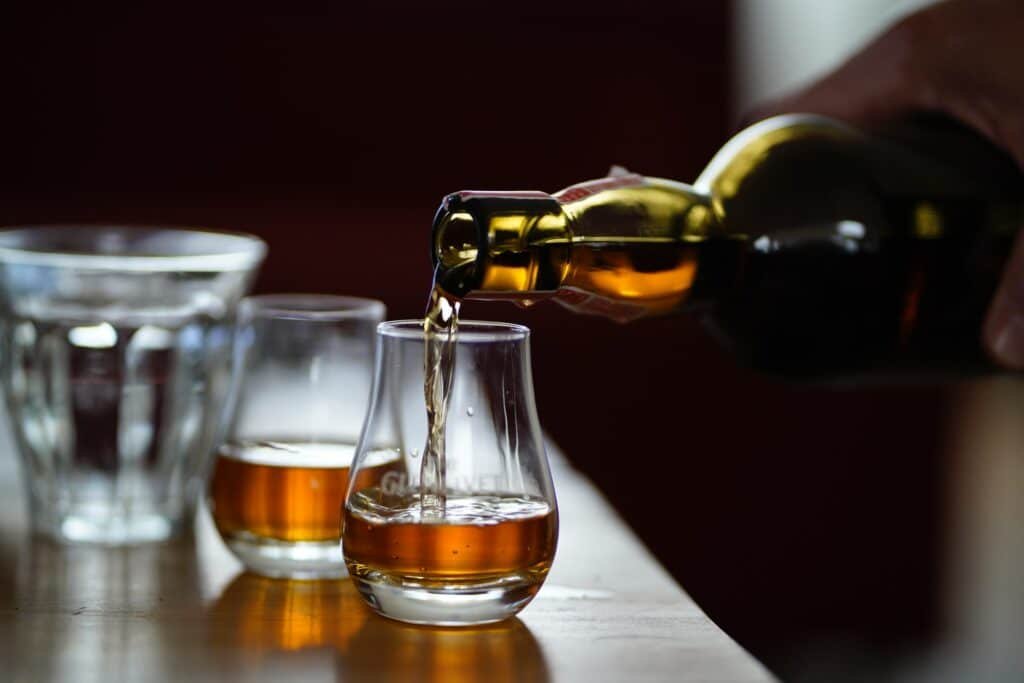 Just a mere 7 minutes' walk from JR Yamazaki Station lies the Suntory Yamazaki Distillery. Anyone who knows a thing a two about Japanese whisky will, hopefully, have sampled the delightful taste of Yamazaki whisky. Yamazaki enjoys a reputation as one of Japan's most popular and highest quality whiskies.
Whilst nothing quite matches a Glenmorangie on the rocks, in this Scottish writer's humble opinion, Yamazaki runs the Scottish single malts pretty close.
Thanks to the visitors' center and museum at the Suntory Yamazaki Distillery, you can enjoy an in-depth step by step walkthrough of the entire whisky making process. Not only that, but you might also get to sample a "wee dram" or two along the way!
The museum is open most days, but is a very popular venue. As such, prior booking before you visit is essential. For more information on the Suntory Yamazaki Factory Tour, and the many whiskies they offer, please have a look at the venue's English homepage.
Takatsuki: The Imashishirozuka Ancient History Museum and Burial Mound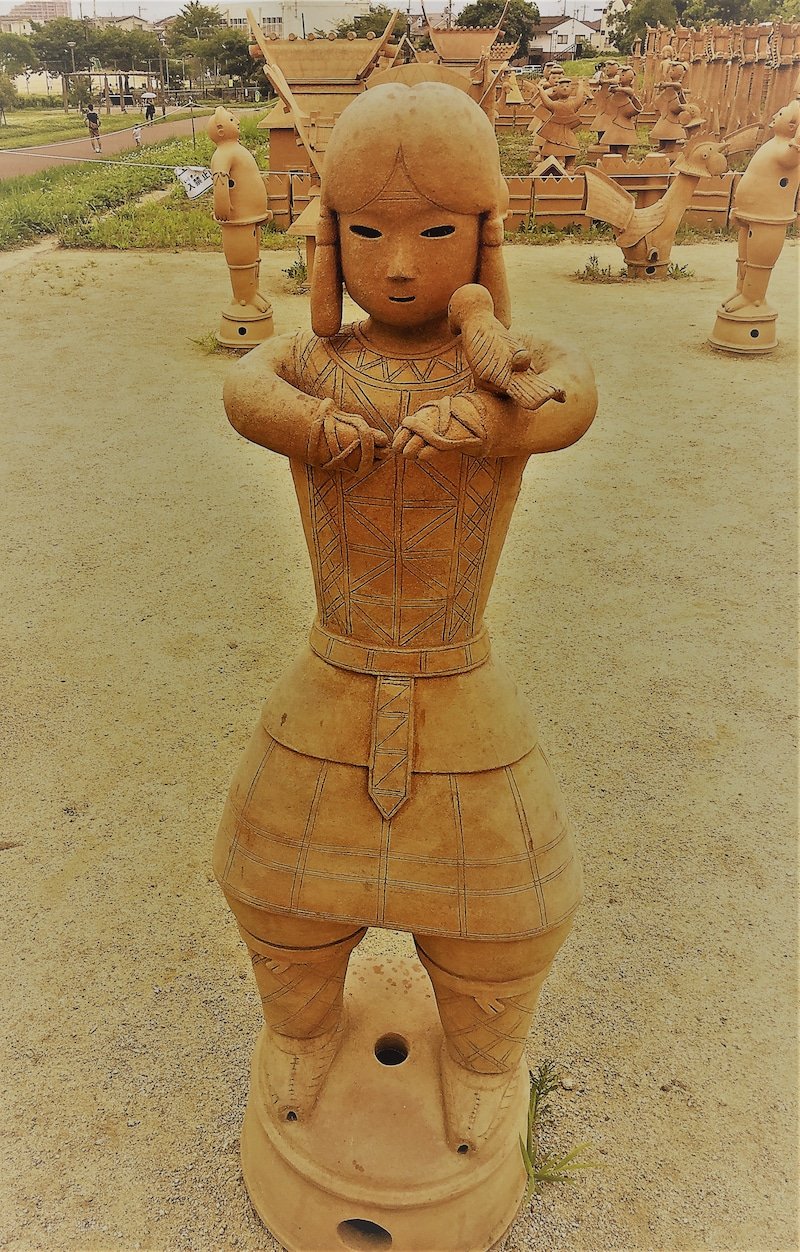 For those who come to Japan to sample history and culture up close, the city of Takatsuki is a must-see.
The Imashirozuka Ancient History Museum is a recent, though no less spectacular addition to Takatsuki. The opening of the museum, in 2011, represented the culmination of a decades-long restoration project of the Imashirozuka Ancient Burial Mound, and surrounding areas.
Imashirozuka has a similar layout to the perhaps better known burial grounds in Sakai City, south of Osaka. Viewed from overhead, the focal point of the whole area has a shape similar to that of a modern keyhole. The age of the original site itself remains a mystery. However, clay figurines recovered from the site during the early days of excavation in the late 1980s date back as far as 530 AD. Today many of these pieces, and a number of other fascinating ancient artefacts and documents are on display in the museum for all to see.
For more information on the Imashirozuka Ancient History Museum, please take a look at the following English guide provided by the Takatsuki City Government.
Ibaraki: The Yasunari Kawabata Museum of Literature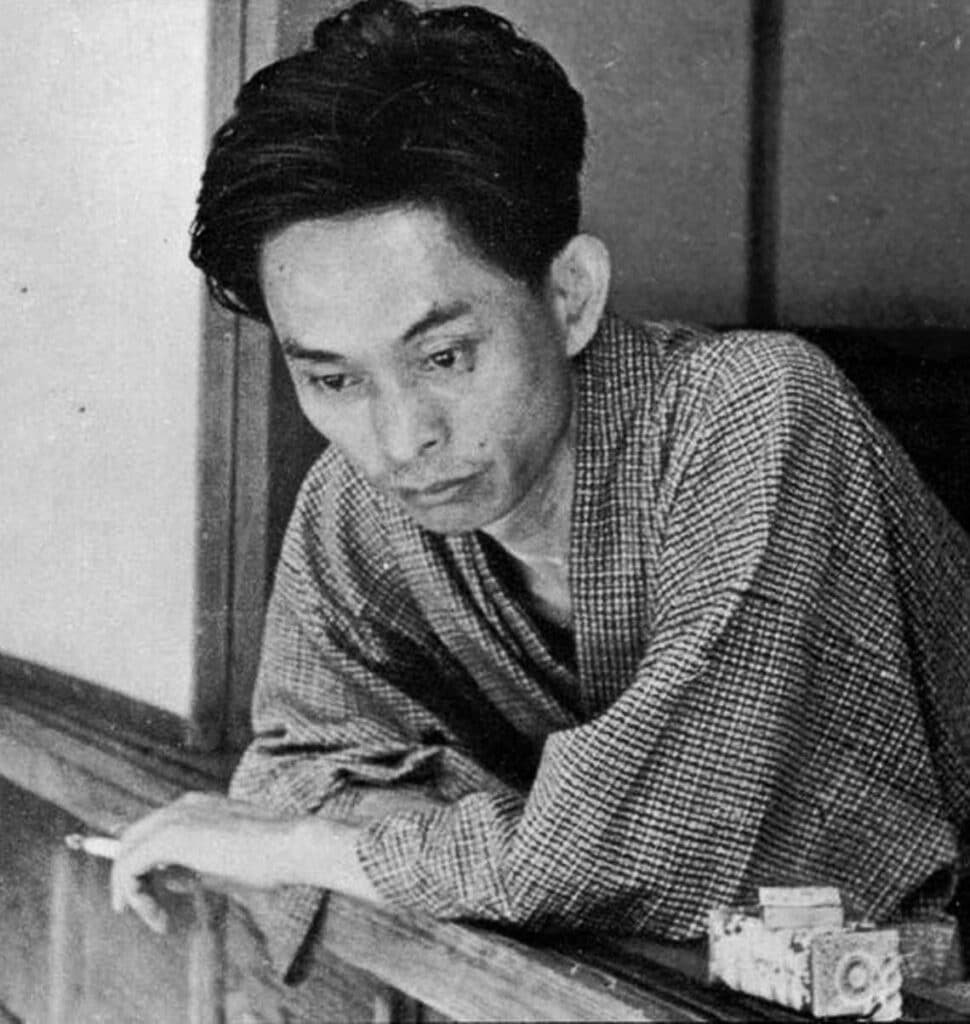 If you know your history when it comes to Japanese literature, then you've probably heard of Yasunari Kawabata. Born in Osaka in 1899, Kawabata tragically lost his parents at the age of three. He was raised by relatives in what is today known as Ibaraki City, some 15 minutes outside Osaka by train.
Today the city hosts the Kawabata Museum of Literature, showcasing over 400 items from his collection. The museum is around 20 minutes on foot, or 7 minutes by taxi from JR Ibaraki Station.
Kawabata's writing career began when he was still in high school. His first novel was subsequently published in 1924. However, it was his 1926 novel, "The Dancing Girl of Izu" that first established him as one of Japan's most prominent writers.
This tale of the awkwardness of young love and finding one's self amidst an ever changing world would go on to inspire other great Japanese writers in the years ahead. Among many, the great Haruki Murakami, perhaps Japan's best-known living writer cited Kawabata's work as an early influence on his own writing career. Indeed Murakami's masterpiece Norwegian Wood explores many of the same themes as some of Kawabata's earlier work.
However, Kawabata's greatest achievement was, undoubtedly, becoming Japan's first Nobel Prize winner for Literature. He was granted the award in 1968, in recognition for the many masterpieces. Perhaps best known among these is his 1934 novel Snow Country.
Snow Country tells the tale of an affair between a Tokyo man and a countryside Geisha.
Some of his other works didn't even reach the public view until decades after his death in 1972.
The museum explores the life and times of this fascinating character in thoughtful, yet intricate detail.
For more information, please consult the museum's homepage.
Suita City: Panasonic Stadium Suita, Home of Gamba Osaka FC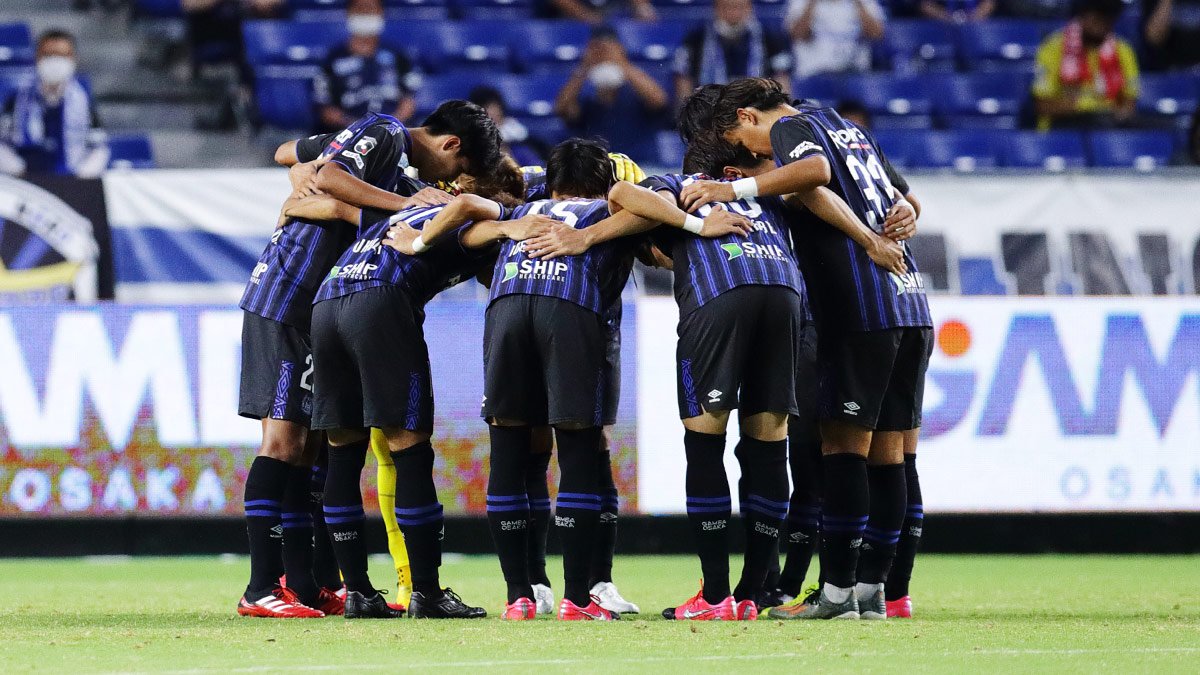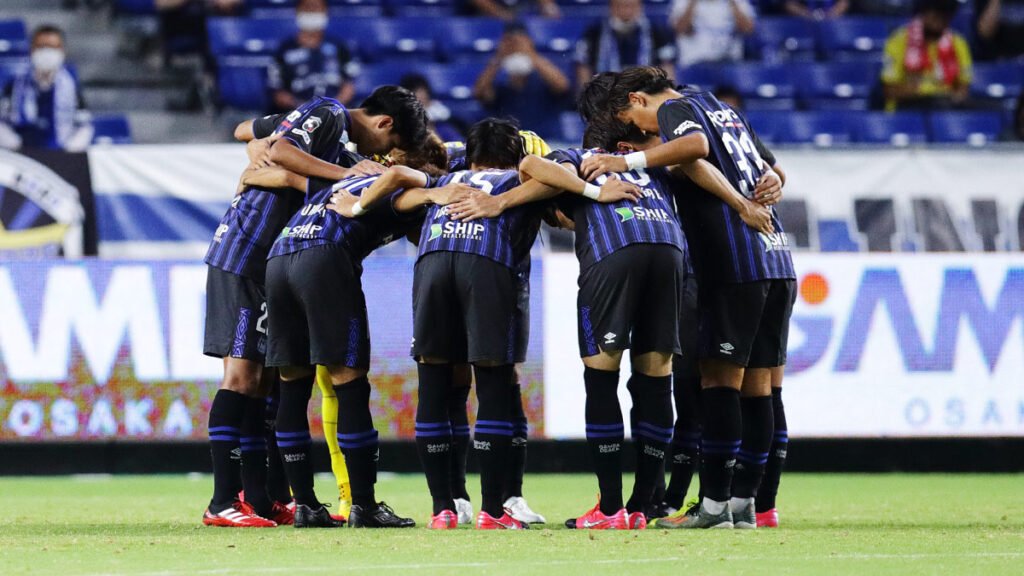 Osaka has two great soccer clubs, Cerezo and Gamba. What most visitors don't actually realize however is that Gamba Osaka don't actually play their home games in Osaka City. Instead, their stadium, the Panasonic Stadium Suita, in Suita City. Built in 2015, the 39,000 seater stadium is one of the most modern in Japan. In addition to being the home of Gamba Osaka, the stadium also regularly hosts matches for the Japan national team. In recent times, a number of World Cup qualifiers have taken place there, with many more planned in the future.
This spectacular stadium is worth a look at any time.
However, if you can time it right, I recommend visiting during the J-League season, which runs from March until November. Gamba has some of the loudest and most passionate fans in the entire country. They stand alongside Saitama's Urawa Reds and Yokohama F-Marinos as Japan's three biggest clubs.
If you want to attend a J-League game while you're in Japan, then you need to purchase tickets in advance from a convenience store. Ask staff in any Lawson, Family Mart or 7 Eleven and they will show you how to use the ATM-style ticket machine.
The Panasonic Stadium Suita is a 30 minute car ride from JR Suita Station. A taxi will cost around 3,000 yen.
For fixtures and other news, check Gamba Osaka's homepage.
Suita: Expo '70 Commemorative Park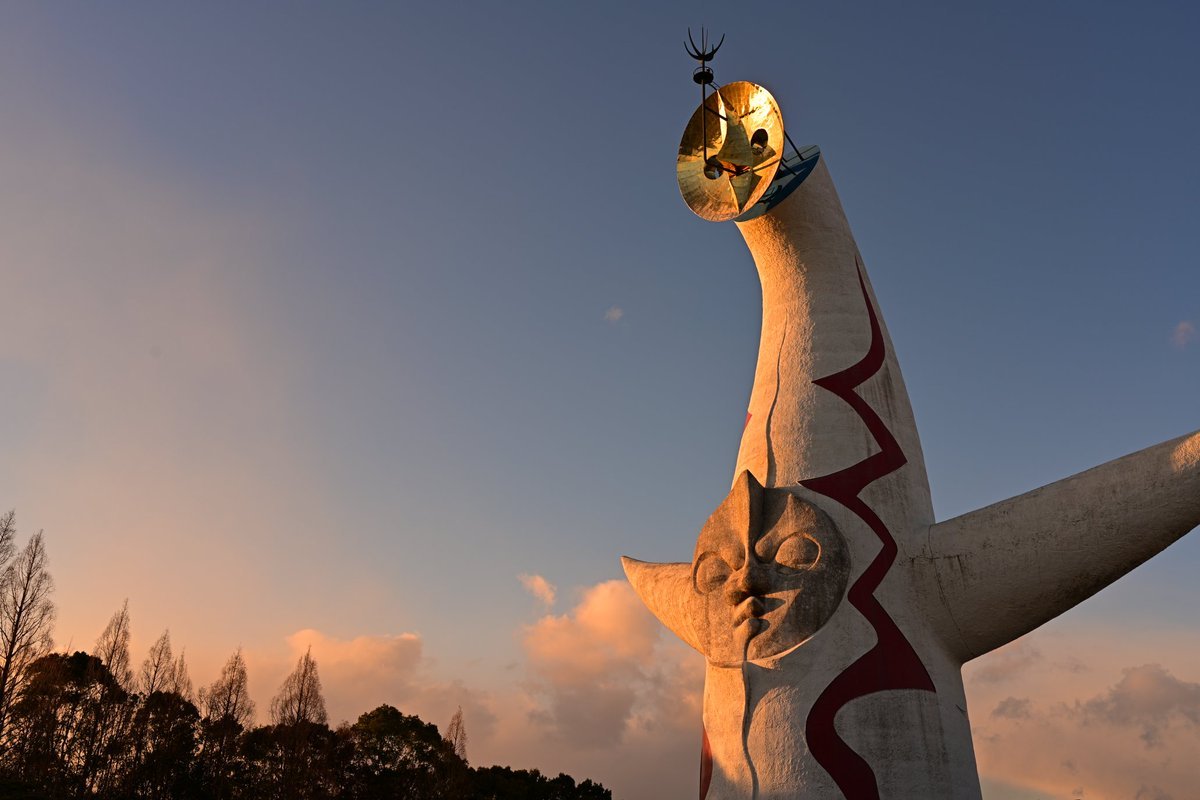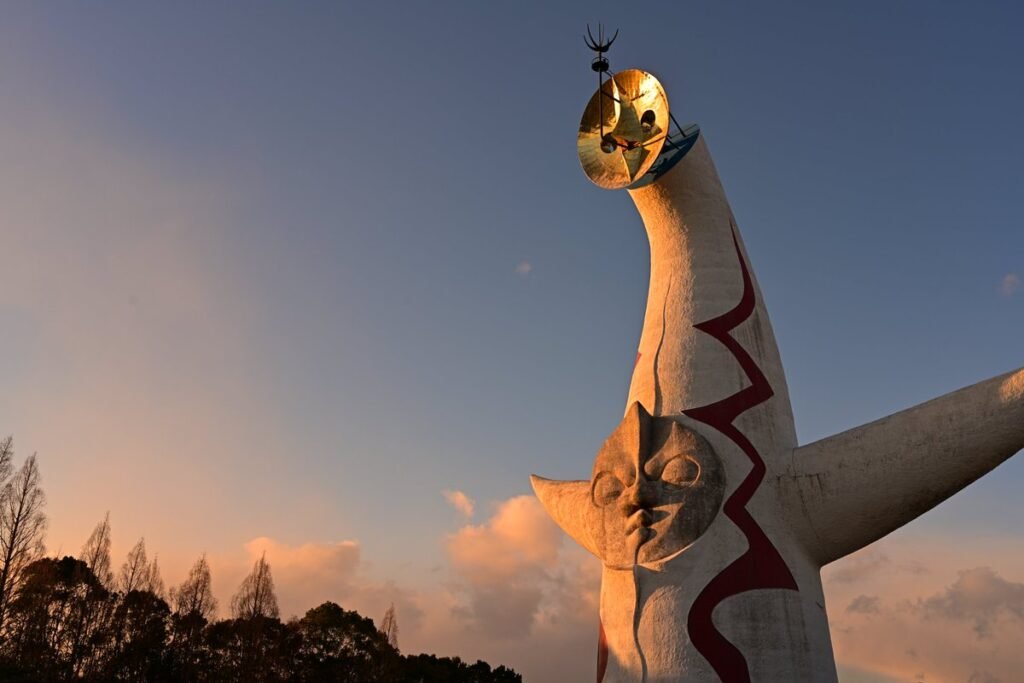 For our final entry, we stay in Suita City. The Expo'70 Commemorative Park is a huge, expansive green space, with numerous exhibits and monuments dotted around it's huge area.
The most famous of these monuments is probably the "Tower of the Sun". The Tower has a unique look, somewhere between an abstract interpretation of a totem pole and a statue. Certainly, it's one of those sights that has to be seen to be believed.
Beyond just structures and monuments though, the Expo'70 Commemorative Park is also world-renowned for its biodiversity. Visitors can take in a huge range of beautiful, colorful flowers and fauna as they stroll around the park's gently rolling paths and slopes.
The nearby shopping and entertainment complex Expo City compliments the park perfectly. It is the ideal place to unwind and relax after a day spent wandering among the flowers and trees.
These are just a select few of the highlights to be found along the JR Kyoto Line. However, there are a great many more just waiting to be discovered. So next time you're heading from Osaka to Kyoto, or vice versa, why not stop off and take a look around?
More travel tips
For anyone traveling to Japan, staying at a ryokan is one of the best ways…
Today many cities across Japan have discount schemes. However few have the range, the variety…