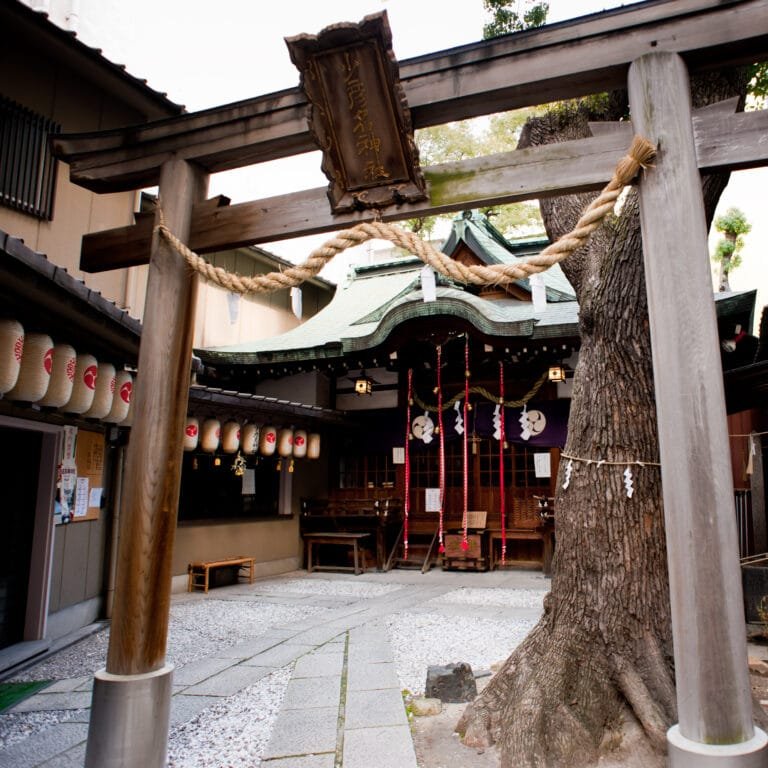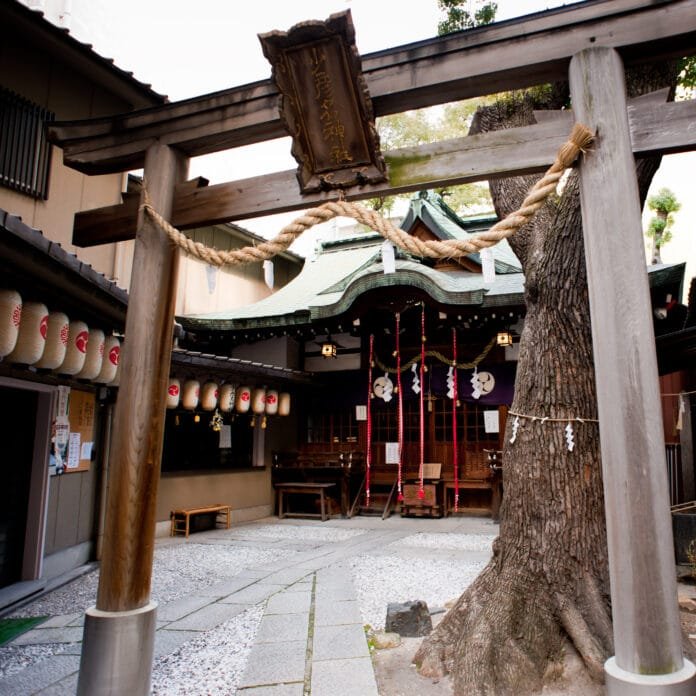 What is the Shinno-Sai Festival?
The Shinno-Sai festival is dedicated to the gods of both Japanese and Chinese medicine. It is the last festival of the calendar year held in Osaka, which gained the name Tome-no-matsuri or "The Stop (Last) Festival". During this festival, people pray and hope for a healthy and fruitful year. They celebrate with local pharmaceutical companies, local Osaka delicacies, and lucky charms. Located at Sukunahikona Shrine, the festival takes place every year on November 22nd and 23rd.
History of the Shinno-Sai Festival
Sukunahikona, or in full Sukunahikona No Kami, in Japanese mythology is a dwarf deity. He assisted in building the world and formulating protections against disease and wild animals. Sukunahikona is a god healing as well as brewing sake. He first arrived in Izumo, by boat and clad in goose skins. Ōkuninushi, the "Master of the Great Land", greeted him as they quickly became friends. The two became pivotal figures in Japanese history. Many later folktales about dwarfs and fairies take inspiration from Sukunahikona.
In 1822, an outbreak of cholera affected the whole city of Osaka. Local apothecaries sold pills containing a compound of ground tiger cranium to help cure the disease. At the same time, people also made paper tiger figures and prayed for their health at the Sukunahikona shrine. Due to the success of the medicine, the tiger ("Hariko-no-Tora") then became a figure head of the shrine and the festival.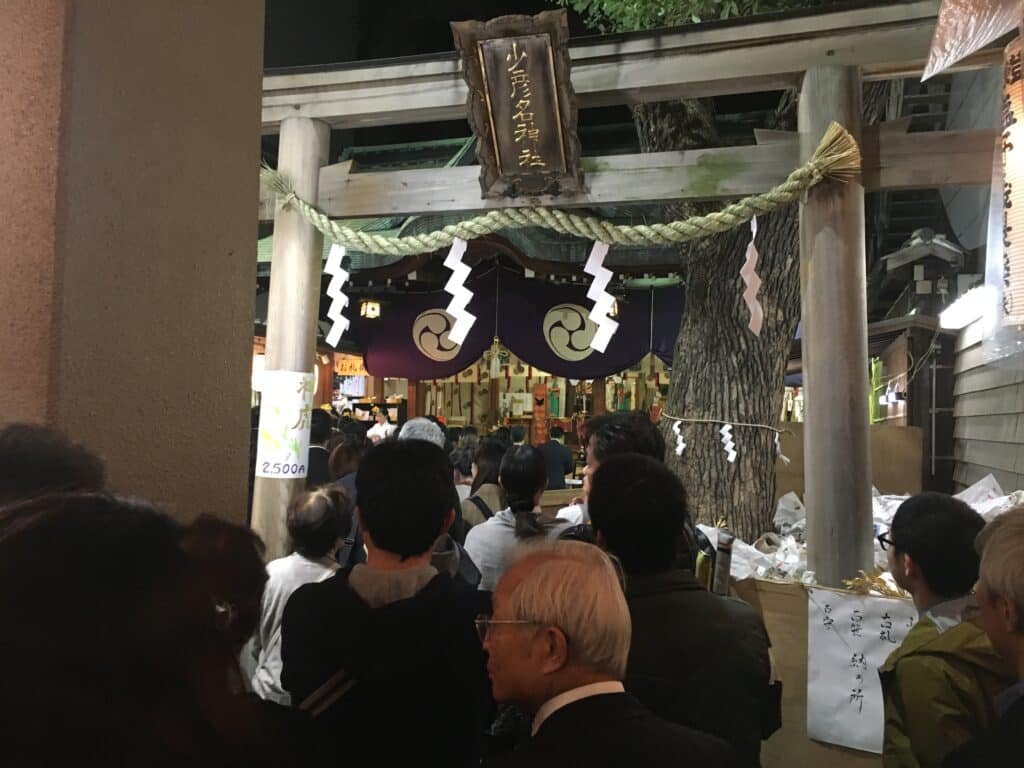 Sukunahikona Shrine
Tucked away in the streets of Osaka, Sukunahikona Shrine is often overlooked. The shrine is a nationally registered tangible cultural property, showing its importance in Osaka city. Marked by its Torii gate, the shrine is small and quaint, hidden within the office blocks in Doshomachi street. This is famously known as the "medicine town", where there are many pharmaceutical stores. As a result, many of the festival-goers are from the pharmaceutical industry as they pray for health and prosperity. Furthermore, Sukunahikona Shrine enshrines Shinno, Chinese God of Medicine and Sukunahikona-no-mikoto, Japanese God of medicine.
You can also enjoy many other festivals and events at Sukunahikona Shrine:

January 4 – January 7- New Year Prayer Festival
January 11- Pet's first visit and health fulfillment prayer festival
February 3 – Setsubun Apotropaic Magic Festival (Gomaki Shinto ritual)
June 30 – Natsukoshi's Great Harae Ceremony
August 25 – Osaka Pharmaceutical Former Wholesalers Association Ceremony Yearly Prayer Festival
December Winter Solstice – Winter Solstice Festival
December 31 – New Year's Eve Ceremony
23rd of every month- Hot water festival Kagura performance ( Yu Kagura performance )
Access
Opening hours: Mon-Sun 9am-5pm
Tel: 06-6231-6958
Website: http://www.sinnosan.jp/

Address: 2 Chome-1-8 Doshomachi, Chuo Ward, Osaka, 541-0045
Doshomachi, the Medicine Town
History says that Doshomachi became a striving area for medicine during the Kan'ei era, 1624-1644
.
This was due to when a wealthy merchant from Sakai named Konishi Kichiemon opened an apothecary in the area
. At this point, more medicinal stores grew and the areas started to thrive.
A medicine traders guild was set up by the government, called the "Doshomachi Yakushu Nakagai Nakama"
.
This organization helped to inspect all the medicines in the area, set a price, and distribute them around Japan
.
Furthermore, since the Edo period (1603-1867), people living in the Doshomachi area had been gathering enough resources to build schools and institutions for younger people and apprentices
.
Important schools such as the Osaka University of Pharmaceutical Sciences and the Osaka University School of Pharmaceutical Sciences lie in the Doshomachi area
.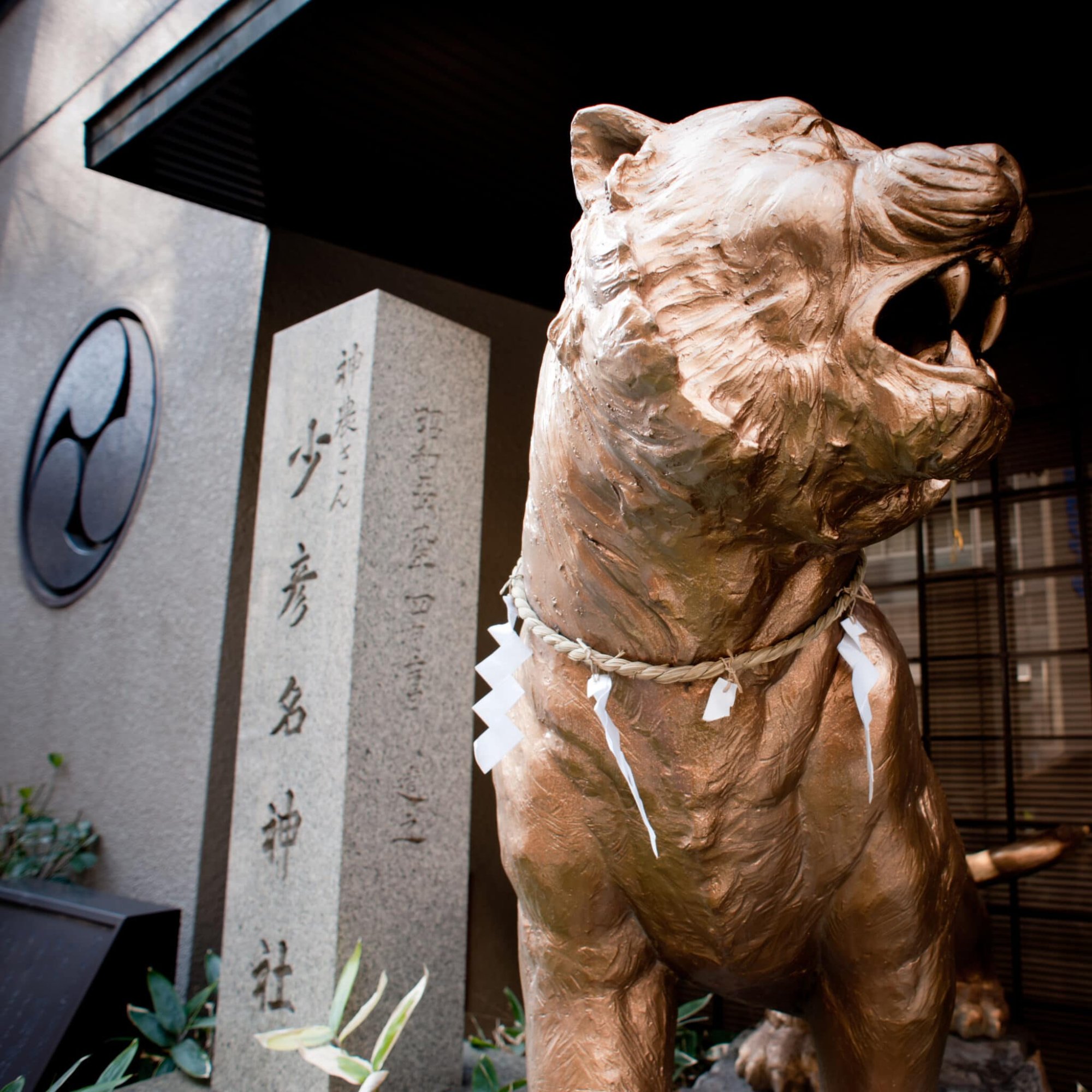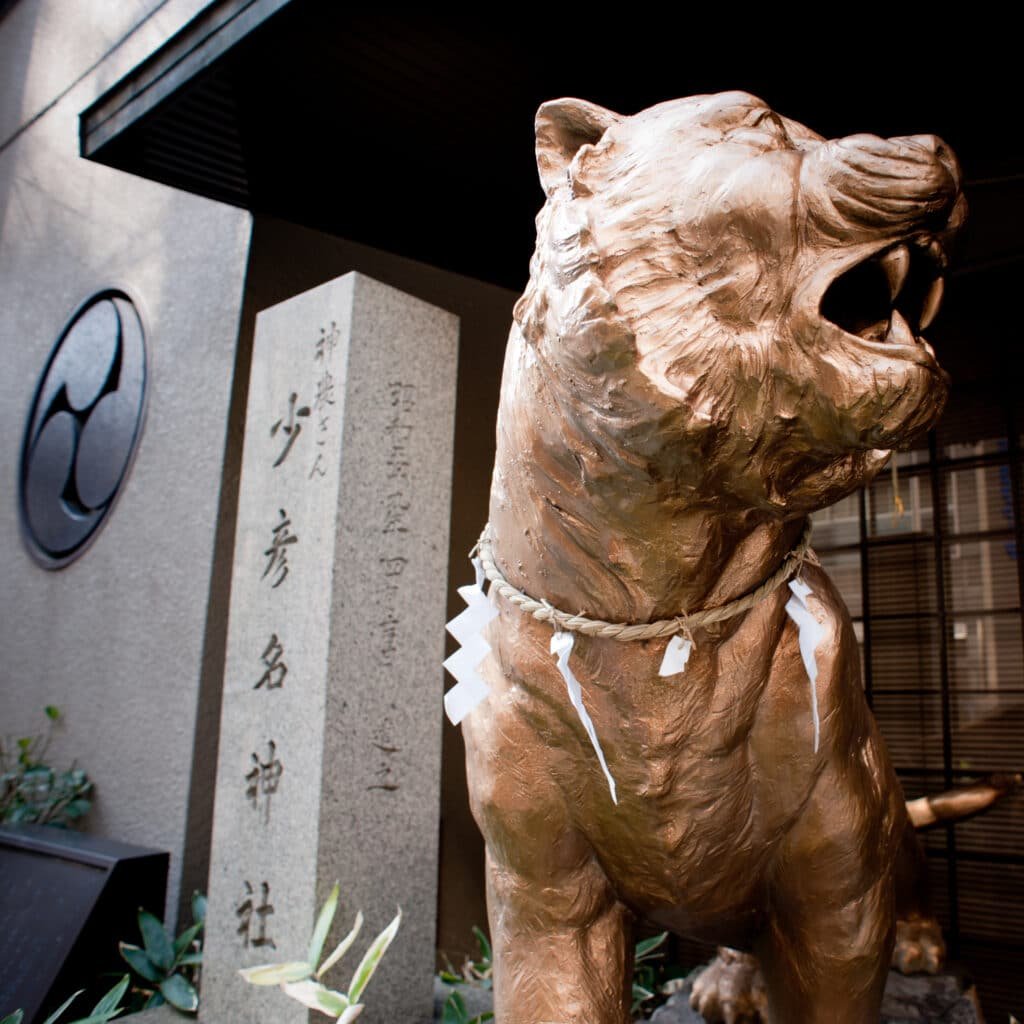 How to Enjoy the Shinno-Sai Festival
Along the Doshomachi street, paper lanterns and festive banners line the sidewalks.
Alongside this, there are plenty of food stall to enjoy local Osaka delicacies such as, takoyaki, okonomiyaki, and yaki soba
. Kids can also enjoy small games, winning various prizes and sweets.
Finally, mascots of the local pharmaceutical companies roam the streets, showing support and taking pictures with festival goers
.
In celebration of the god of medicine, paper mâché tigers hang from pieces of bamboo. Alongside this, there is a red paper tag with the words "祈願 家内安全 無病息災" or "Pray for family safety and no illness".
People can visit the shrine to pray and pick up a small tiger amulet to protect them from any illness or evil for the coming year
.
Located
just
outside the shrine, there is the Museum of Medicine.
This museum lies on the 3rd floor of the Sukunahikona shrine office and with a bronze tiger guarding the entrance
.
Here, you can see medicine artifacts from the Edo period (1603 to 1867), signboards from the Meiji (1868 to 1912), Taisho (1912 to 1926) and Showa periods (1926 to 1989)
. Finally, literature from Jun'ichiro Tanizaki is also available.
Tanizaki was a Japanese author who people consider to be one of the most prominent figures in modern Japanese literature
.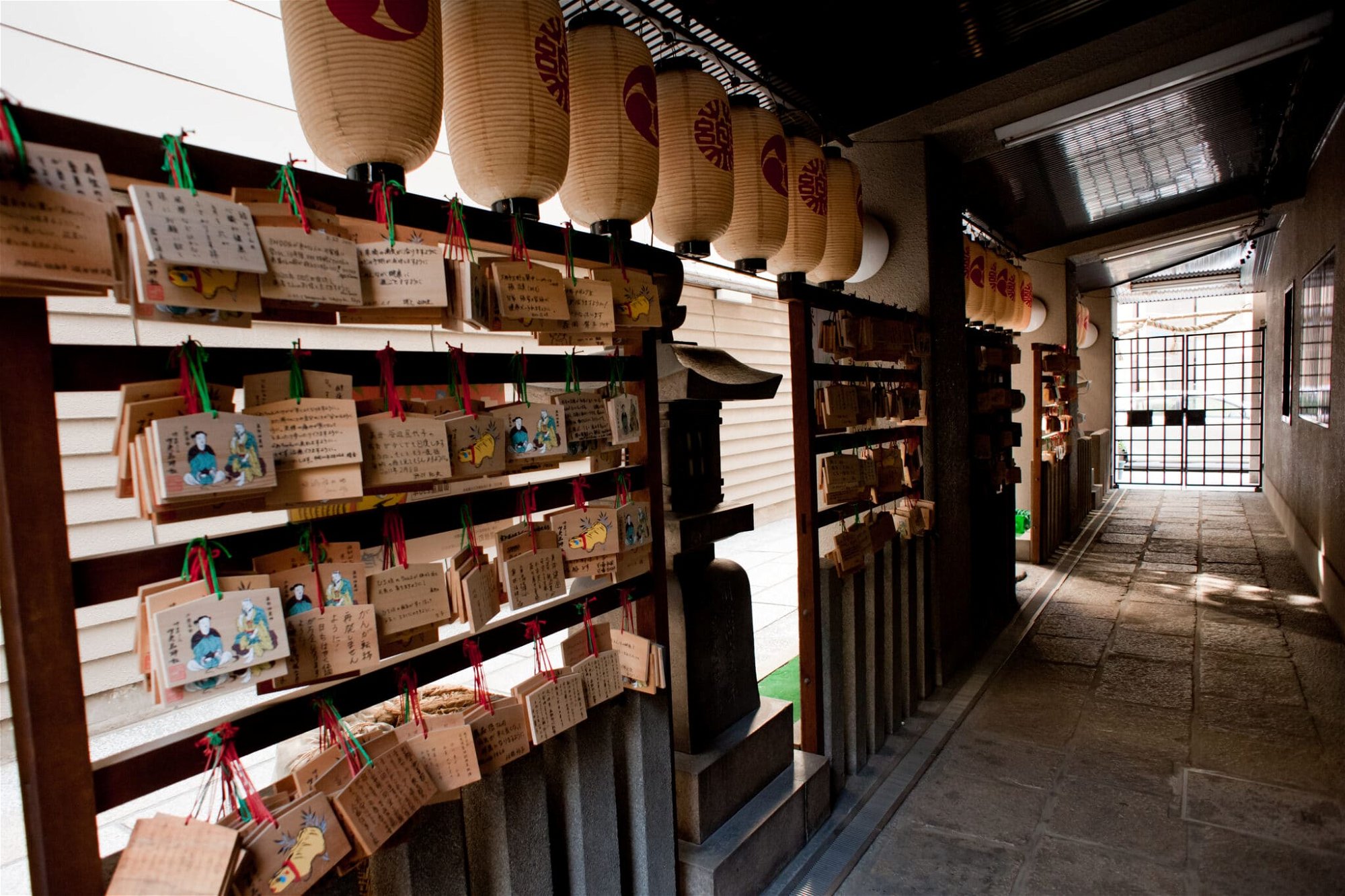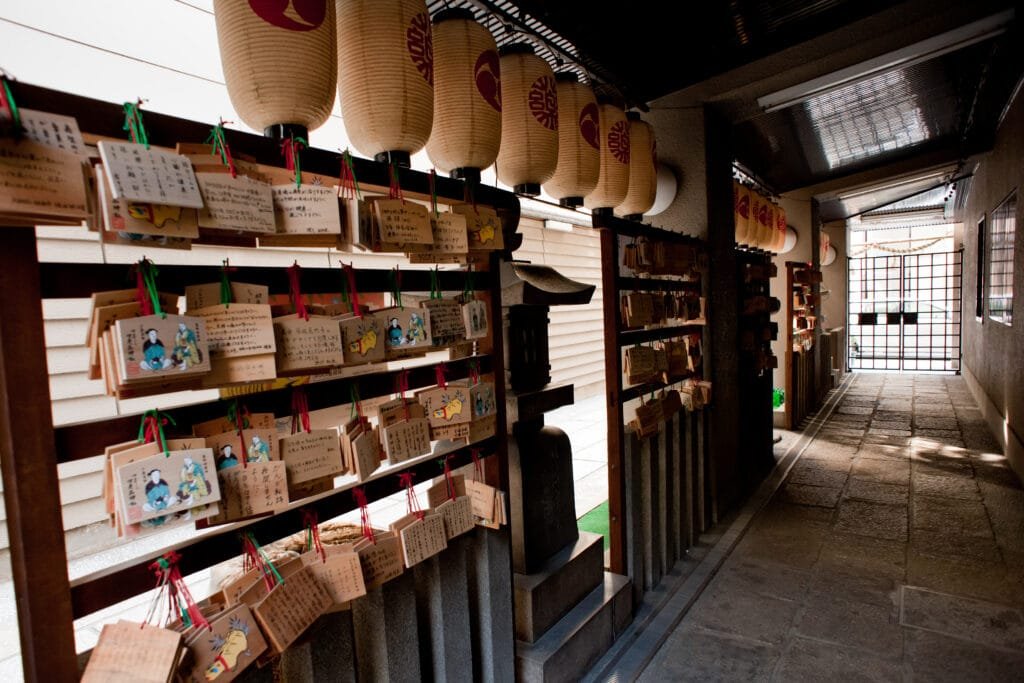 ---
Watch a video on there Shinno-Sai Festival here:
---
Final
Overall, the Shinno-sai festival is full of history and mythology. Learn about the intriguiing past of the Doshomachi area as well as the Sukunahikona shrine, while enjoying local Osaka delicacies. Don't forget to pick up your lucky tiger charm and bring good health for the coming year!