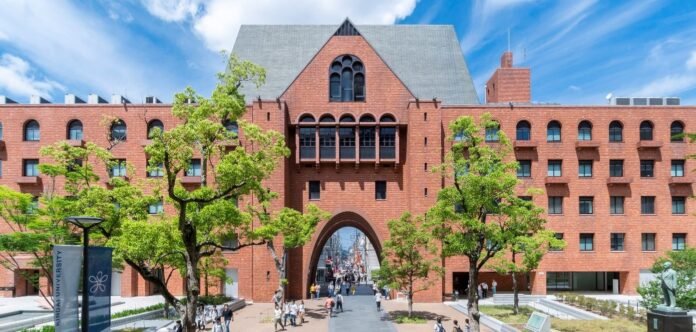 Japanese culture is attractive to people all around the world. There are many people who have dreamed of studying abroad in Japan, especially as university students. Imagine that strolling in the campus when Sakura (cherry blossom) falling on your shoulder is not a fantasy anymore but something you can definitely experience on your own. However, before enjoying the beauty of Japan's spring as a foreign student, it is better to know some features of universities in Osaka. After all, it is best to gain professional knowledge and live a colorful life at the same time, isn't it? This article picks Top 5 universities located in Osaka for international students. Also, recommended courses are listed. Let's find the right university for you!
Osaka University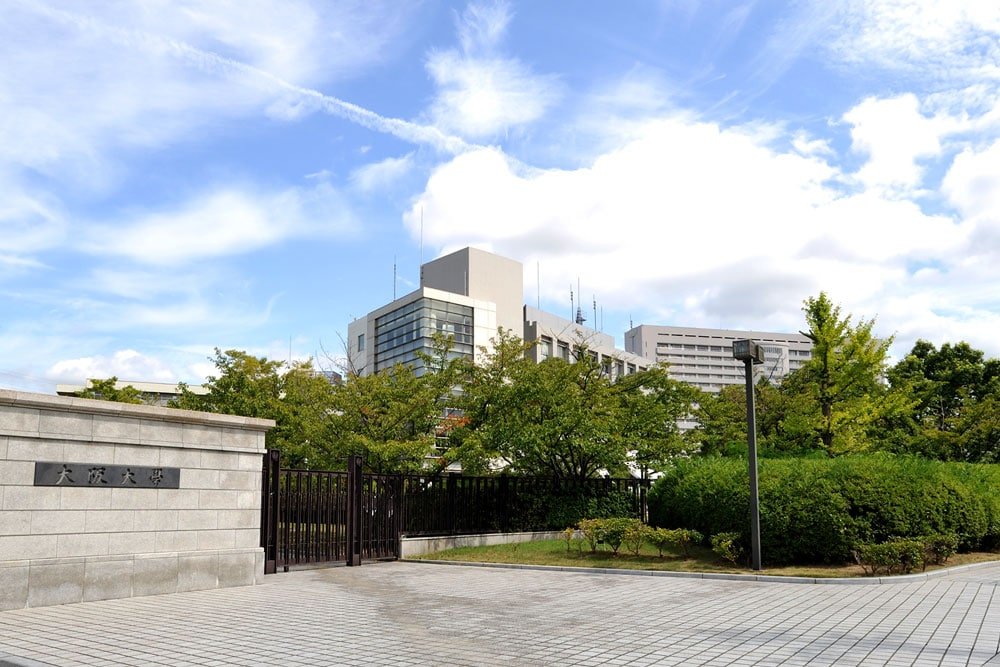 Of course, speaking of universities located in Osaka, everyone will think of Osaka University right away. There is a fun fact about Osaka University.
Osaka University is not located within Osaka-Shi (Osaka City) actually. Instead, the main campus of Osaka University is placed in Suita city.
It is said that compared to other former Imperial Universities' city, Osaka simply doesn't have enough capacity.
This theory is relatively conceivable because Osaka city's area is merely 222.47km² while Kyoto city reaches 827.90km².
You may remember this fun fact because universities below are located in Osaka Prefecture rather than within Osaka city.
As mentioned earlier, Osaka University is originally one of the Imperial Universities. It is known for department of medicine and department of engineering. At the same time, a lot of notable figures have graduated from these departments, such as the historical novelist, Ryōtarō Shiba. The first Japanese to receive Nobel Prize, Hideki Yukawa, has been a professor at Osaka University.
Beside these two departments, the school of foreign studies is popular as well. If you have done basic research about the university system in Japan, you will know that in every region, there is usually a University of Foreign Studies. For example, in Tokyo, there is Tokyo University of Foreign Studies. However, there is no Osaka University of Foreign Studies because it is consolidated with Osaka University.
No matter which country you come from, you will get a chance to meet a Japanese in the university who can speak your mother tongue, which means you can easily find a language exchange partner.
As a fellow alumna, I strongly recommend you to take a series of courses opened by school of letters. If you have a chance to be an international student, courses opened by department of Japanese studies can help you explore Japan thoroughly.
The courses cover Japanese history, folklore, anthropology and cultural study. You can research into gender and sexuality based on those texts. However, the whole course will be lectured in Japanese. For international students who have not passed JLPT N1, it could be tough to understand the lesson. Then, it is a good choice for you to take another program called "global Japan studies". This program will be lectured in English. Through this program, you can discuss with Japanese students who is curious of global issues. Osaka University is welcomed to international students who value academic research.
Suggested course
● Courses opened by the faculty of Japanese studies
● global Japan studies program
Official website
● Osaka University
● Japanese Studies
● Global Japan Studies
How to apply
Link
Location
Suita Campus
1-1 Yamadaoka, Suita,Osaka 565-0871
Phone number
+81 6-6877-5111
Dormitory
You can check the official website and apply through the link below.
Link
Kansai University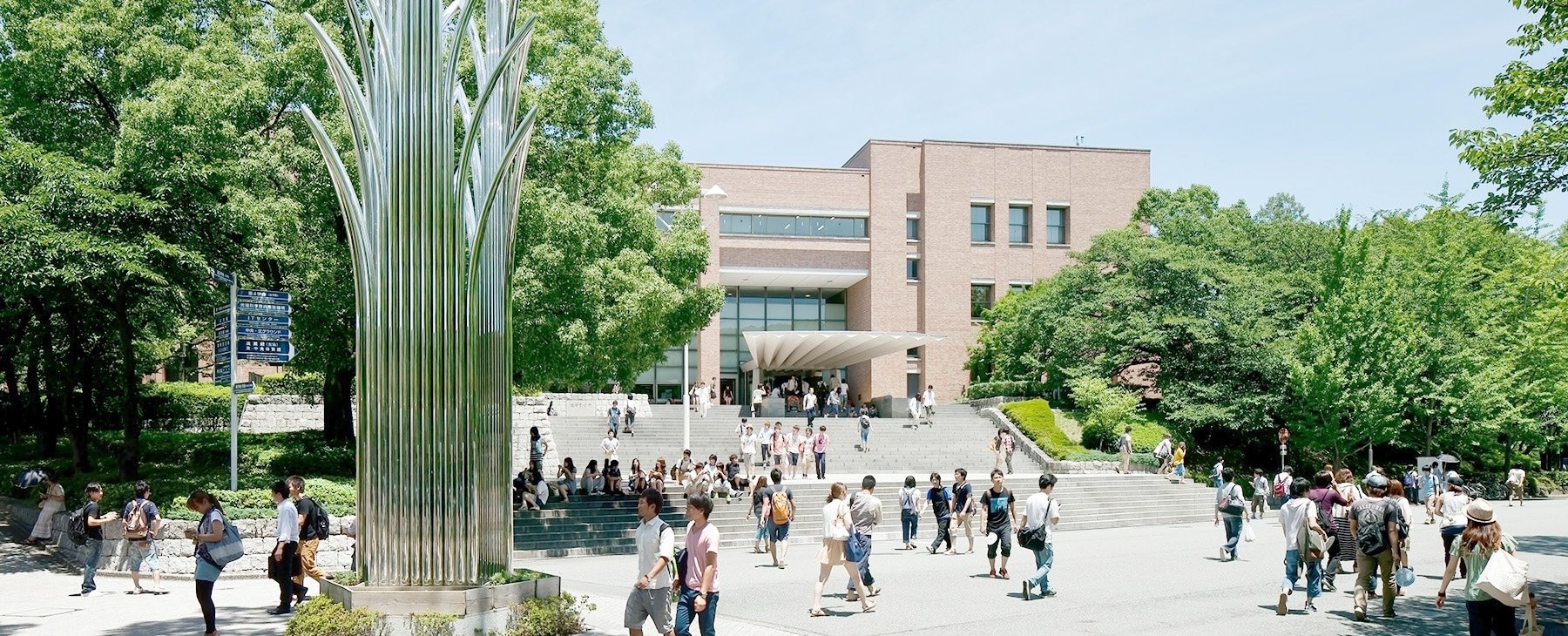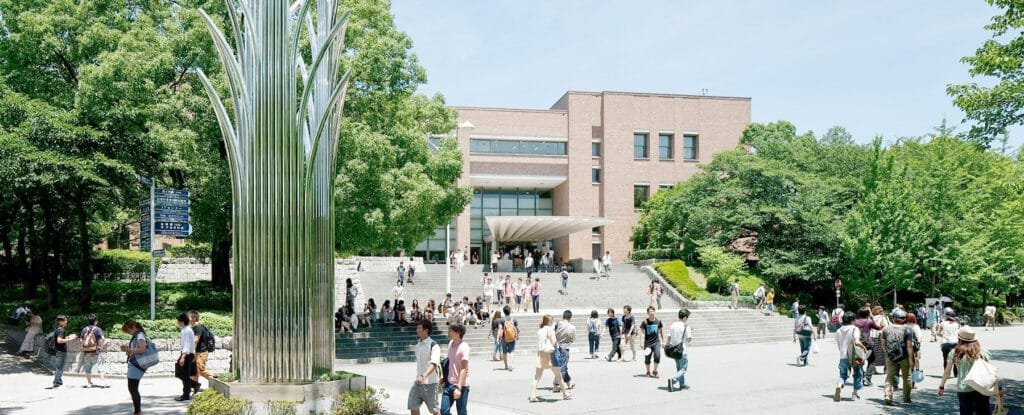 In Japan, universities fall into two broad categories, the public university and the private university. Osaka University mentioned above is obviously a public university. In contrast, Kansai University is a typical private university. If you read this article attentively, you may remember that Osaka University's main campus is located in Suita city. Actually, there are two top-class universities near each other in Suita. That is Osaka University and Kansai University.
Kansai University is like Osaka University for being known as its' glamorous history. Besides the history, the spacious campus and classic buildings completely preserve the atmosphere of old students' quarter (also known as gakusei-gai). The beautiful surroundings appeal to international students all over the world. Strolling through the campus feels like a dream-come-true.
Aside from the scenery, its school spirit also attracts a lot of Japanese students. Perhaps, you have heard that there are four best private universities in the Kansai area. It is called Kan-Kan-Dou-Ritsu (関関同立) Universy. They are Kansai University, Kwansei Gakuin University, Doshisha University and Ritsumeikan University, respectively.
If you major in liberal arts, then I strongly recommend you to choose Kansai University. According to the ranking of deviation score (also known as hensa-chi / standard score), to enter the school of liberal arts, high scores are required.
Also, when it comes to choosing a university, Kansai University may be your first choice.
For your reference, if you are Kansai University's student, you will have access to the libraries of Kwansei Gakuin University, Doshisha University, Ritsumeikan University and Osaka Metropolitan University in the Kansai area and the libraries of Waseda University, Hosei University and Meiji University in Kanto. It is really helpful for university students who have to finish a bunch of reports every week, isn't it?
The short-term summer program is highly recommended. You can spend 2 or 4-week to study in Japan by way of experiment. The program will be in English but participants can learn survival Japanese at the same time. 45 hours in-class lectures are required. The rest of the time is left for participants to explore Osaka on their own. The reason why summer school is recommended is that participants can visit more sites in Osaka than taking the winter program. The last but not the least, there is a Japanese word called seishun (青春). Join the summer school, feel the essence of Japanese seishun!
Suggested course
summer program
Official website
● Kansai University
● Summer Program
How to apply
Link
Location
Senriyama Campus
Yamate-cho, Suita-shi, Osaka 564-8680
Phone number
+81 6-6368-1121
Dormitory
You can check the official website and apply there.
Link
Osaka Metropolitan University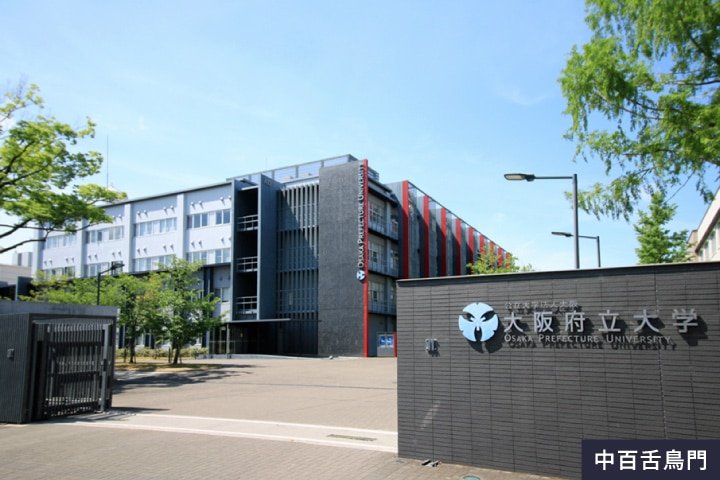 Osaka Metropolitan University is the merged product of Osaka City University and Osaka Prefecture University. Due to the consolidation, they decided to come up with a new English name for the new university. After discussion, these universities named the new university "University of Osaka." Osaka University immediately issued a serious statement and said that this could lead to confusion between the two schools among English speakers. After a series of negotiations, Osaka Metropolitan University finally gave up its confusing English name and changed it to what everyone sees today.
As the two universities will be officially merged in 2022, the following is an overview of the advantages of Osaka City University and Osaka Prefecture University respectively.
The universities above have many campuses, but Osaka City University has all its faculties on the same campus, except for the medicine and nursing faculties. Students can easily communicate with people from other departments.
In addition, Osaka City University has a rich scholarship system. Osaka City University's low tuition fees are ideal for international students with limited financial resources.
It is easy to get around by subway for international students after finishing lectures. On the contrary, the disadvantage is that the campus is small and the prices of the stores around the campus are not set for students.
Compared to Osaka City University, Osaka Prefectural University's campus is relatively new and clean. The number of students is small, so there is no overcrowding. In addition, Osaka Prefectural University places great importance on information facilities. Computers are available everywhere on campus. Everyone can use the computers directly without waiting in line, which is very convenient.
Unlike Osaka City University, Osaka Prefecture University's campuses are located far apart from each other. Students usually ride bicycles to avoid missing classes.
Osaka Prefectural University is best known for its Faculty of Engineering, while Osaka City University is known for its Faculty of Business. The consolidation of the two universities seems to be a strategic success.
After the consolidation, there may be changes to the curriculum.
Kinki University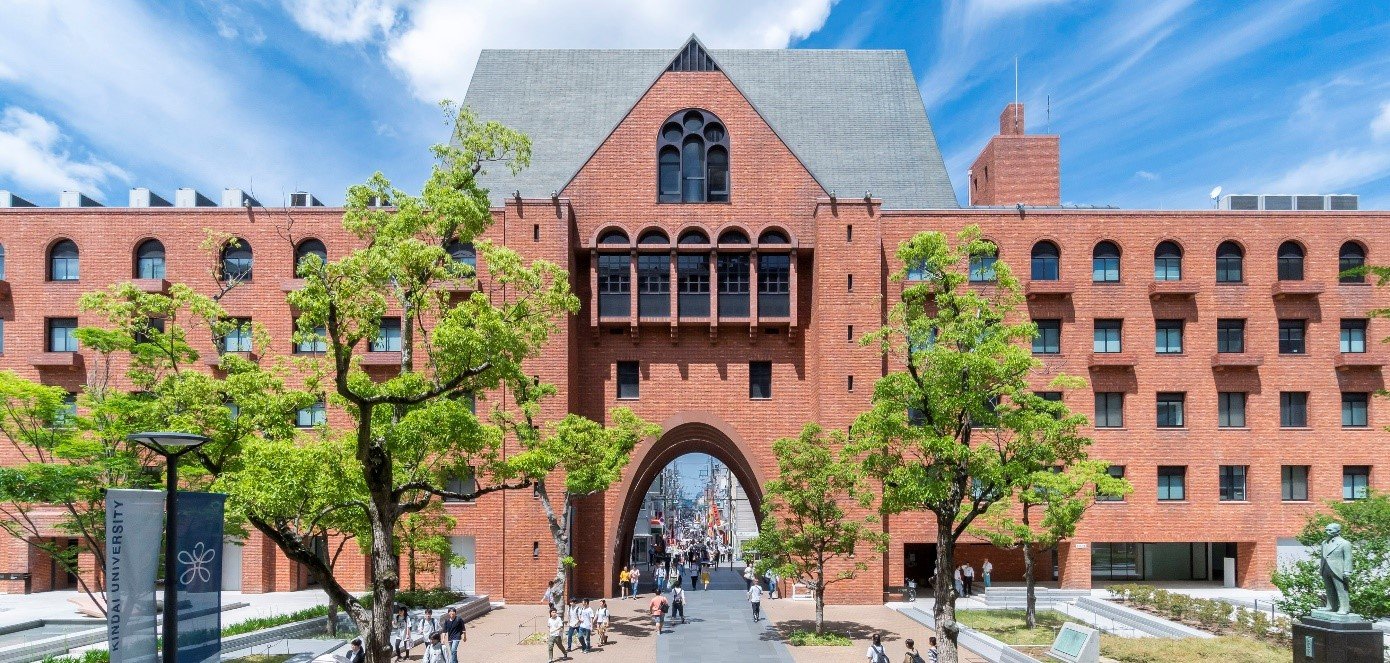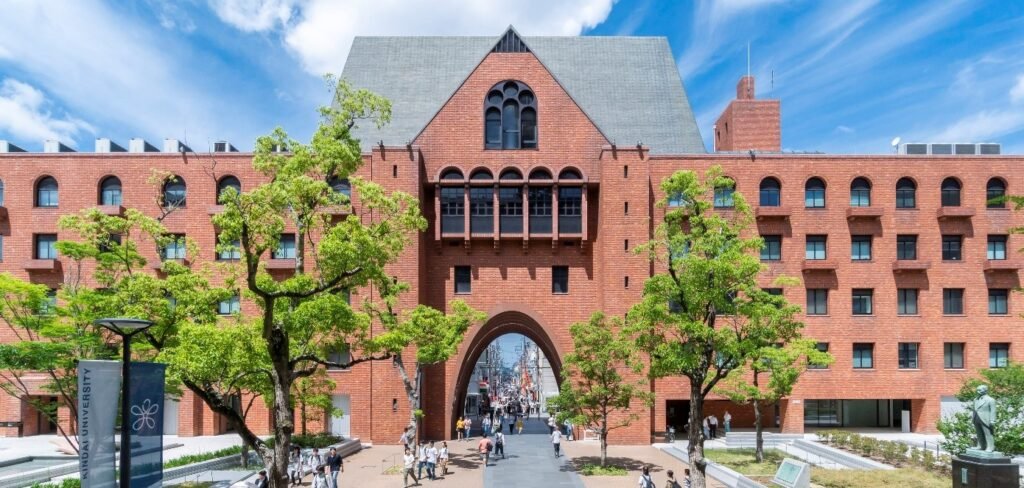 Recently,there was a tweet on Twitter that got a lot of attention. The recruitment posters for Tokyo University of Science and Kinki University are very different in style. Kinki University looks like it is recruiting staff for Universal Studios Japan.
Kinki University is best known for its liberal atmosphere. How liberal is it?
For example, the university entrance ceremony is very important for Japanese universities. Usually, ceremonies are very solemn. However, Kinki University's entrance ceremony is often attended by entertainers, and ribbons are even thrown around the venue. It is almost like a concert. Additionally, several Kansai comedians have given speeches on stage during the graduation ceremony. This completely destroys the image of Japanese universities.
In addition to the atmosphere, Kinki University's library is also well known. The library has more than 70,000 books, 22,000 comics, 24-hour study rooms and video rooms. When there is no class, students can spend their time in the library.
The main drawback is the inconvenience of transportation. The nearest station to Kinki University is only served by regular train. It takes at least 15 minutes to walk from the station to the campus. The number of students is also a major problem. Kinki University is known as a manmosu-digaku (megaversity) in Japan. The trains are usually very crowded and it is difficult to get a table in the student cafeteria at noon.
Depending on the purpose, there are two courses that are most recommended. Students belong to the faculty of international studies are usually better at English, so it is easier to communicate for international students. You will have more opportunities to make Japanese friends. On the other hand, no matter what your major subject is, the courses offered by the faculty of literature, arts and cultural studies, are highly recommended. It's a department that you won't find in most universities. If you have a strong desire for expression and the ability to think out-of-the-box, this department is suitable for you.
Suggested course
● Courses opened by the faculty of International-studies
● Courses opened by the faculty of literature, arts and cultural studies
Official website
● Kinki University
● Faculty of International Studies
How to apply
Link
Location
3-4-1 kowakae,higashiosaka city, osaka 577-8502
Phone number
+81-6-6721-2332
Dormitory
You have to rent your own room outside. More information can be checked on the website below.
Link
Kansai Gaidai University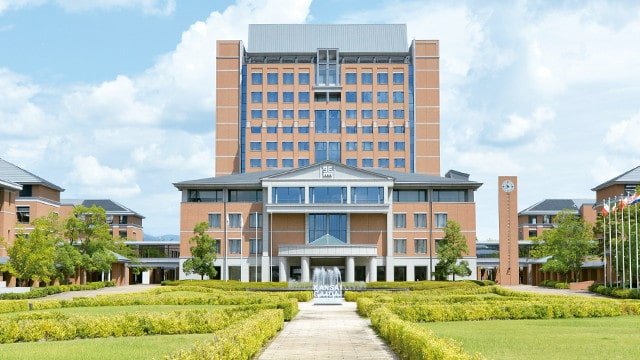 There is a special course for international students, which is taught in English. This course, "Asian studies program", is ideal for students with only a beginner's level of Japanese.
The introduction on the website is easy to understand. The curriculum covers Japanese, social sciences, humanities, and business/economics.
The course list will be published on the website before each semester begins. Anyone who is interested can check it.
However, the tuition fee is far more expensive than other universities mentioned above. Fortunately, you can apply to the scholarship provided by the university. According to the endorsement, "those students who are participating in the Asian Studies Program independently (i.e., non-exchange) are eligible for a Merit Scholarship from Kansai Gaidai in the form of a US$7,000 tuition rebate at the conclusion of his/her first semester. It means that effort will pay off.
In addition to the expensive tuition fee, there is one more disadvantage of Kansai Gaidai University. Kansai Gaidai University is located in Hirakata city. For those who enjoy night life or shopping, it is inconvenient to live around the campus. It takes at least one hour to go to Umeda from the main campus. From another point of view, studying in Kansai Gaidai University provides an opportunity for international students to discover the true Osaka. For instance, you can appreciate the beauty of Osaka in autumn with Hoshi-no Buranko.
Suggested course
Asian studies program
Official website
Kansai Gaidai University
How to apply
Link
Location
16-1 Nakamiyahigashino-cho, Hirakata-shi,Osaka 573-1001
Phone number
81+ 72-805-2831
Dormitory
You have to rent your own room outside. More information can be checked on the website below.
Link
To sum it up with brief word, Osaka University is for people who value research. Kansai University is for people who like to spend time in the library with books only can be found in Japan. Osaka Metropolitan University is for those who value the facilities. Kinki University is for people who do not want to be restricted in their studies. Kansai Gaidai University is for those who want to explore Japan in English. Hope this article can help you find the ideal university and good luck!