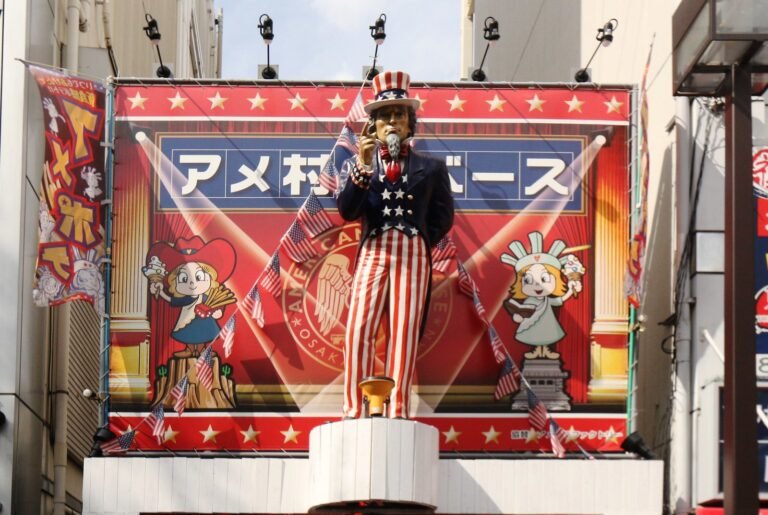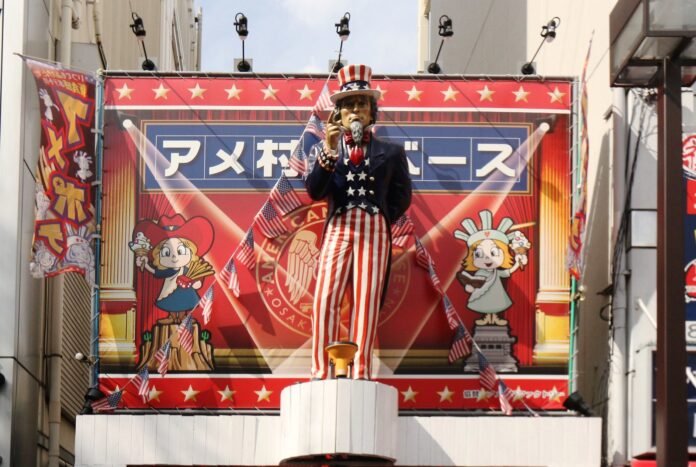 Osaka is perhaps best known for its food and its nightlife. However, in recent times it has also become something of a magnet for fans of all things "geek" and counter-cultural in general among younger Japanese people. osaka amemura
As any long-term observer of Japanese society will tell you, many of the influences that help shape Japan's modern day cultural identity are often interpretations of or direct imports from the United States. Nowhere is this more apparent than in Amemura: Osaka's own American Village.
This small quadrant of a few connected streets around Shinsaibashi's Sankaku Koen (Triangle Park), has become the focal point for this emergent and intriguing aspect of Osaka's modern cultural identity.
The area also offers up plenty to see and do for the passing tourist as well.
So, join me today as we run down the top five things to see and do in Osaka's American Village.
Bar Space Station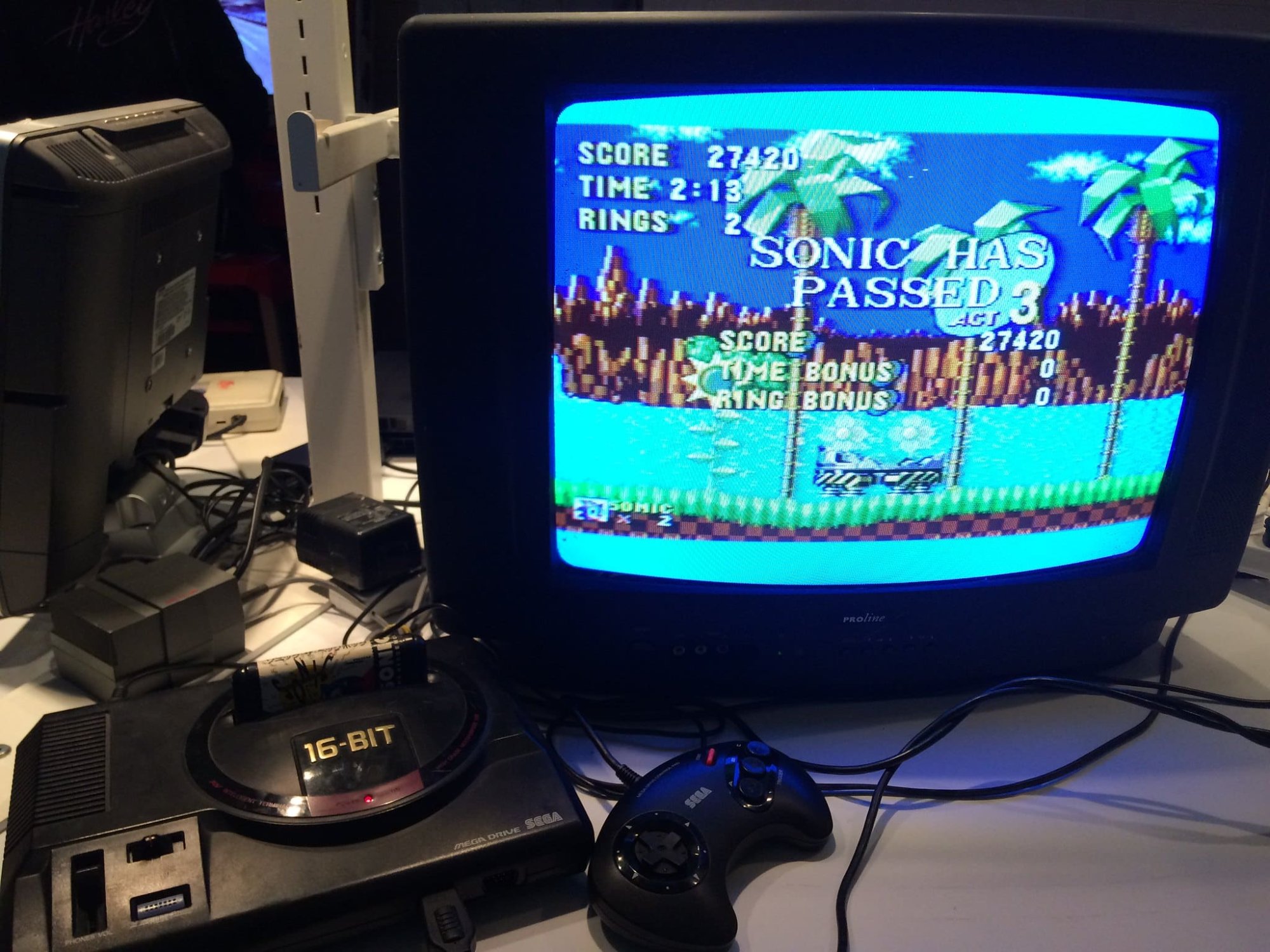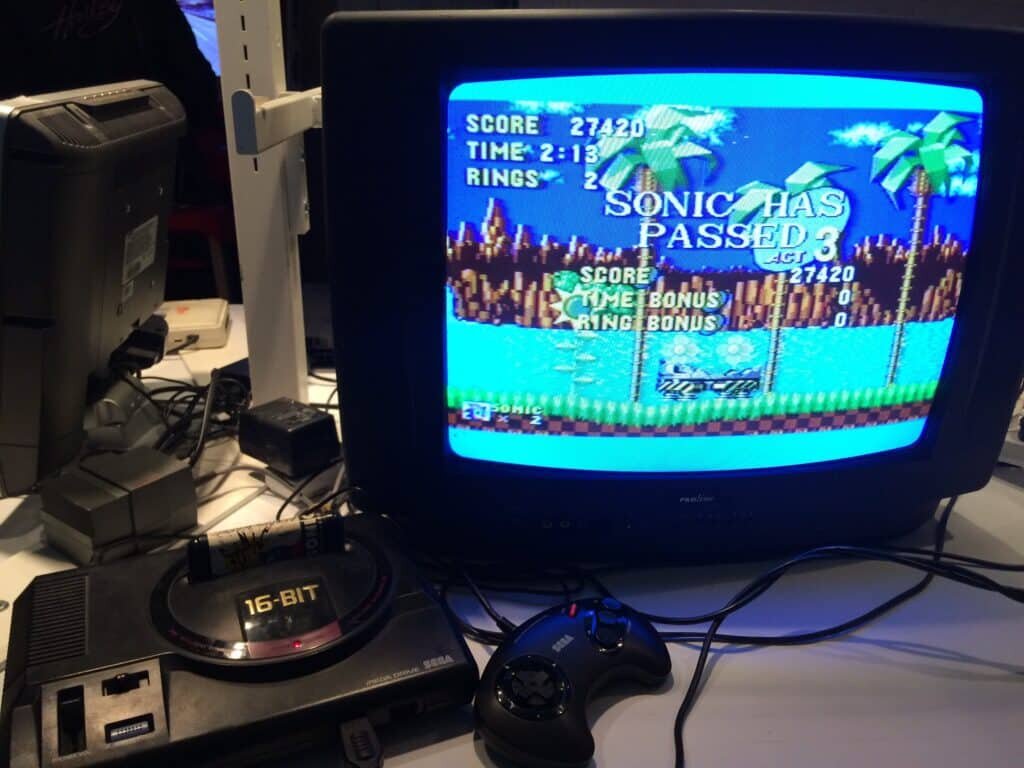 PC and Retro Bar Space Station, located less than 2 minutes walk from Triangle Park, at the heart of Amemura, is a gathering point for all lovers of retro video games, and indeed gaming culture in general.
In additon to a wide selection of drinks and snacks themed around the world of video games, the store also has a number of game consoles from yesteryear and a huge number of games, all set up and ready to play.
Whether you were a Sega kid like me, or you grew up with a deep love for Nintendo's Entertainment System or Super Nintendo system, there's something here for you.
Hardcore gamers may also be interested to know about the regular competitions and tournaments that take place in the bar, with great prizes available to the winners. As one of the few foreign owned bars of its type in Osaka, Space Station is also very tourist friendly and has an English menu.
Silver Ball Planet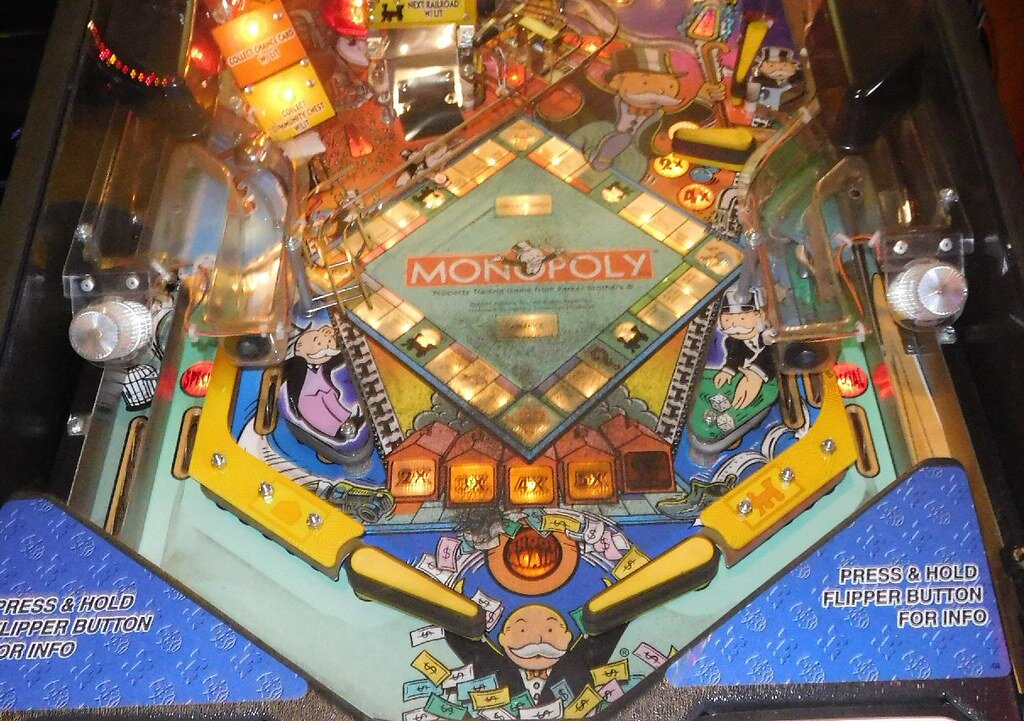 Sticking with the gaming theme, Silver Ball Planet offers gamers of a certain age, namely over 30s like me, the chance to reconnect with one of the most fun and dynamic games of our youth: pinball tables.
Yes, it's like stepping back to 1985 here, as a host of both modern and ancient coin-operated pinball machines are here awaiting your delicate touch. Do you still have the skill and the dexterity to flip those flippers and beat that ball, or like me, have your abilities long since been lost to time?
In either case, there's plenty of fun and nostalgic trips down memory lane to be had here.
Japan's Tallest Ice Cream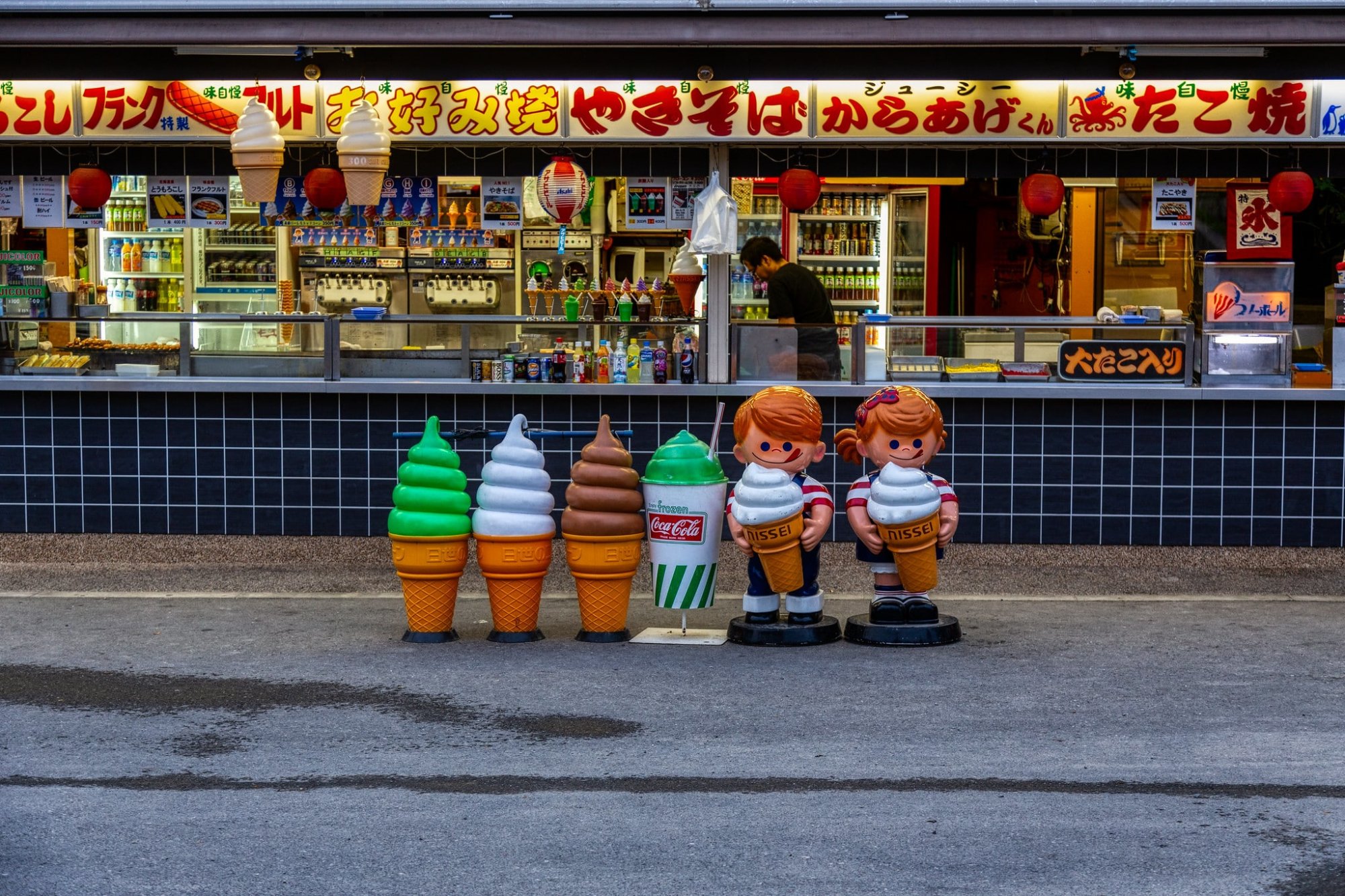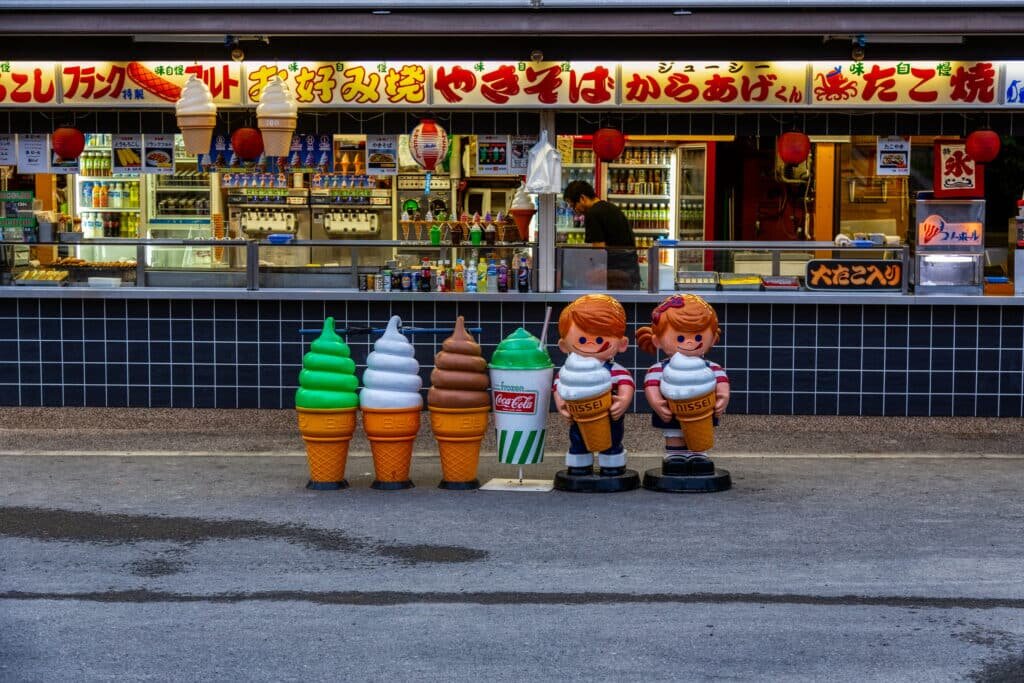 There's nothing quite as good as a sweet, nourishing, cool ice cream after a hot day of trapesing around Osaka. However, even the most gaping of jaws may struggle to handle this beast.
At 40cm in length and looking almost like a sword carved out of ice cream, the tall ice cream on sale from Pop Sweet, a dessert shop near Triangle Park, comes in three varieties. Choose from Vanilla, chocolate or my personal favourite, a blend of the two. There is also a seasonal green tea variant too.
At just 300 yen per cone, it's a very reasonably priced dessert too, and makes for a great photo op!
Alice on Wednesday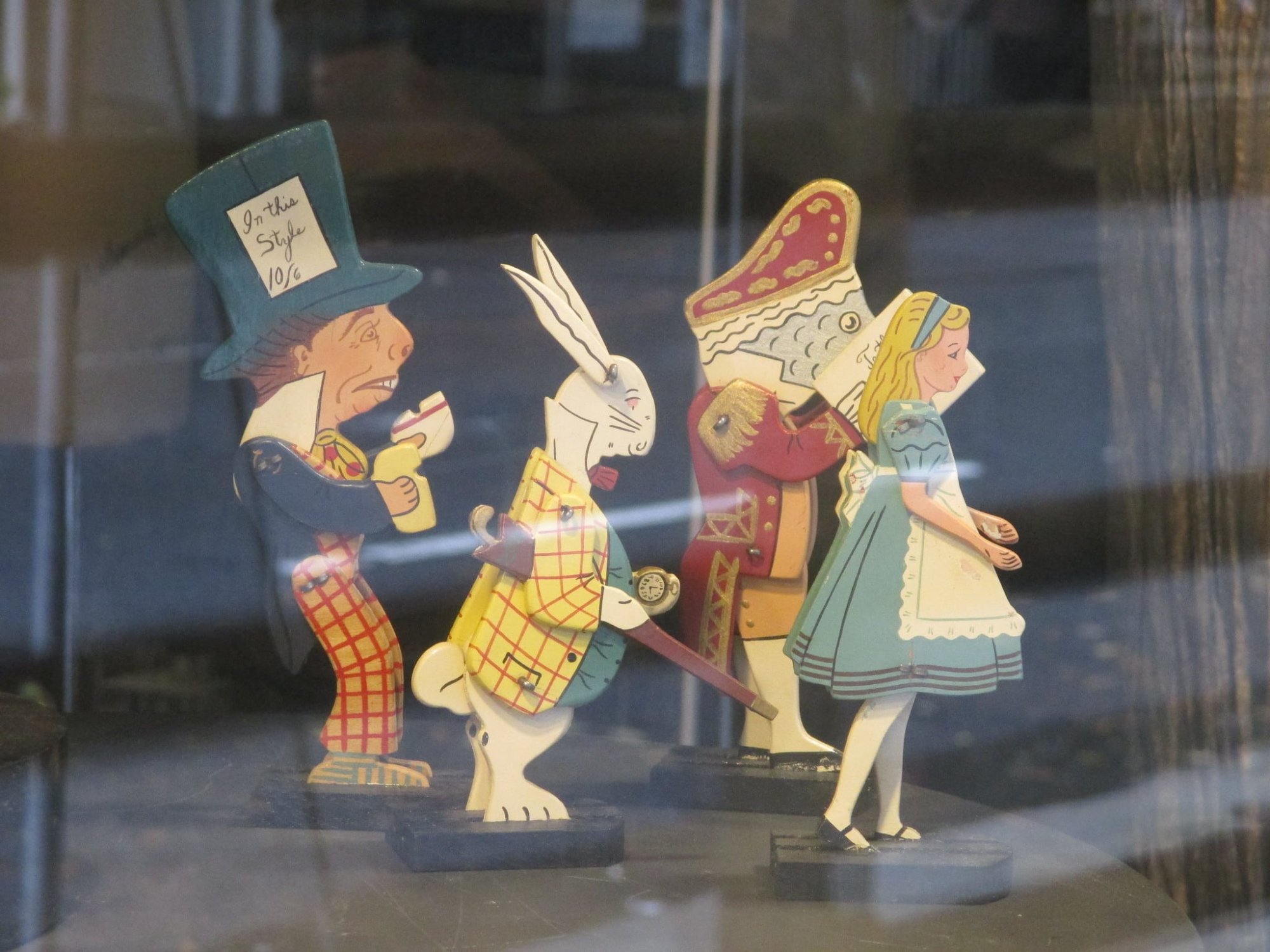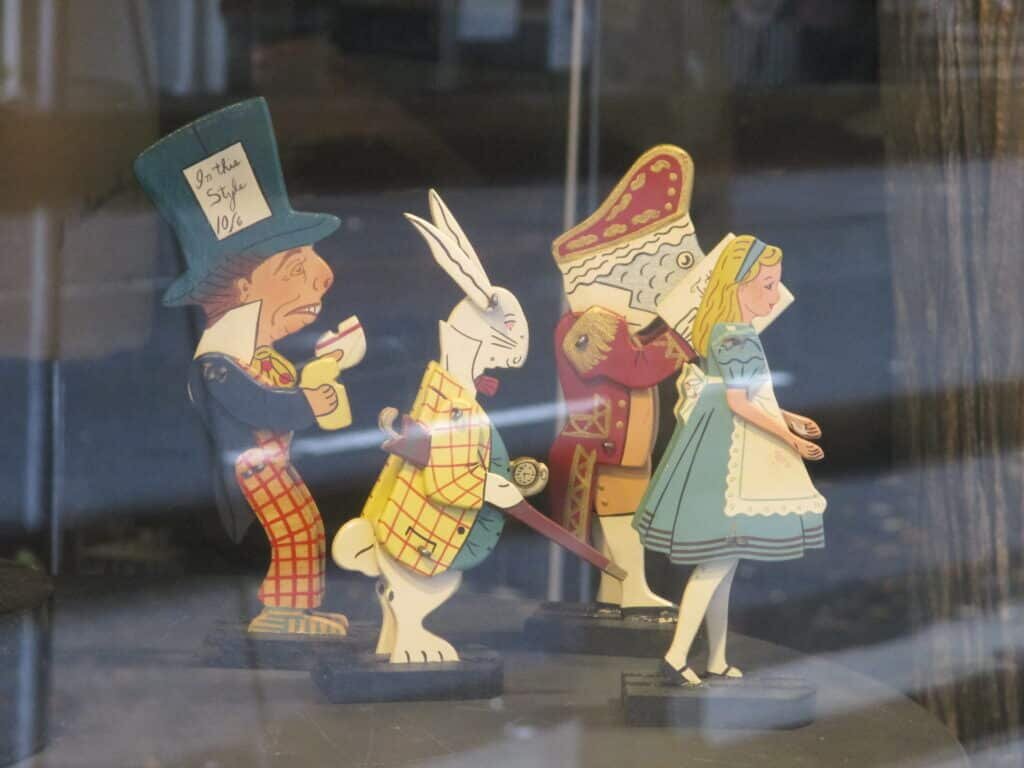 Disney has always been a popular brand in Japan, especially amongst women and children. There are official Disney Stores, not just in Osaka, but all across Japan.
However Alice on Wednesday is something a bit more than that. It is a store completely themed around the Disney animated movie Alice in Wonderland. Everything from the decor to the latest "lolita" style fashions, modeled on the characters and world of the movie.
It's not really my thing, but if you have a Disney fan in your family, or someone who just loves a trip in the cutesy, quaint and just ever so slightly surreal world of Alice in Wonderland, then this could be the place for you.
Halloween at Triangle Park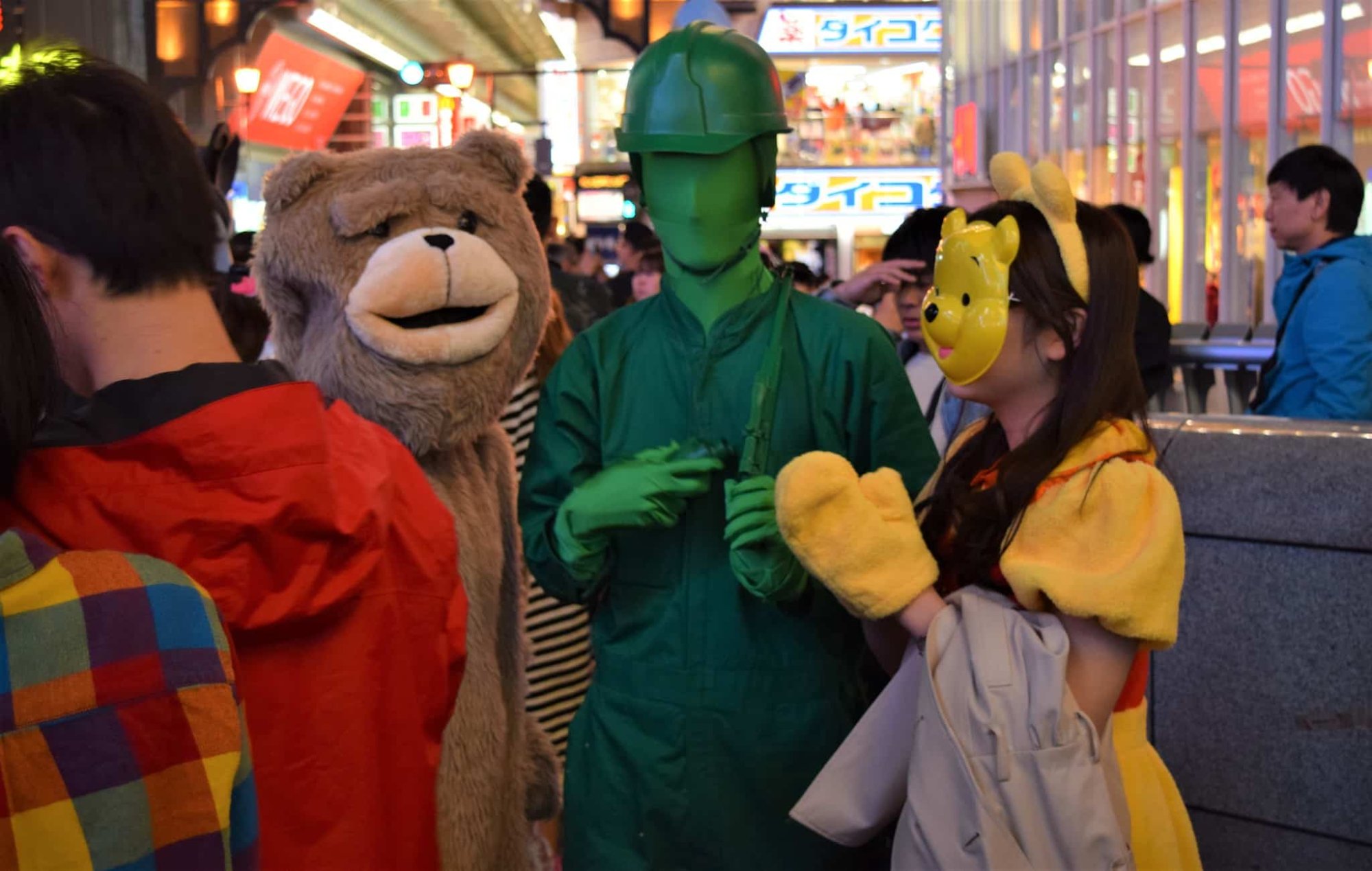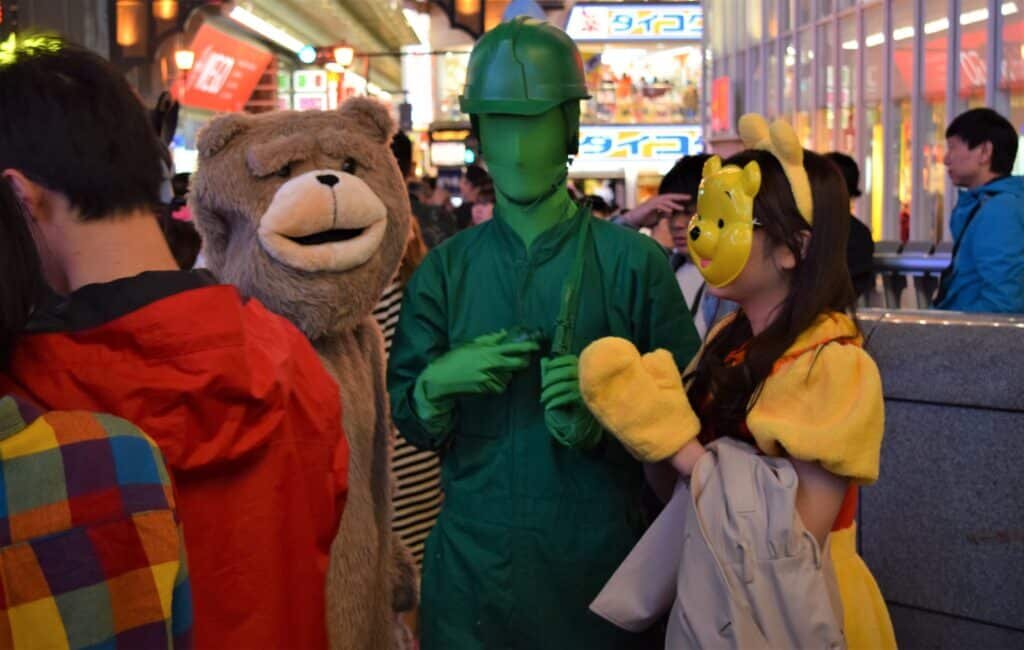 Undoubtedly the best time of year to visit Amemura is the last Saturday before Halloween, when Triangle Park plays host to the Kansai Region's biggest Halloween street party.
People of all ages, tastes and sizes dress up as their favourite characters and gather in the park for fun, games, drinks and perhaps even some dancing.
It's probably the only time in Japan where you'll see the Super Mario Bros having a beer with Darth Vader, while Spider-man does some break dancing in front of them!
As you can see Amemura is perhaps one of the most eclectic areas of Osaka. There is something for everyone here. Whether it's a costume party, some pinball games or perhaps just a big ice cream, you're sure to find something here for all the family!
Amemura is a short 5 minute walk from Shinsaibashi Station on the Midosuji (red) Subway Line.