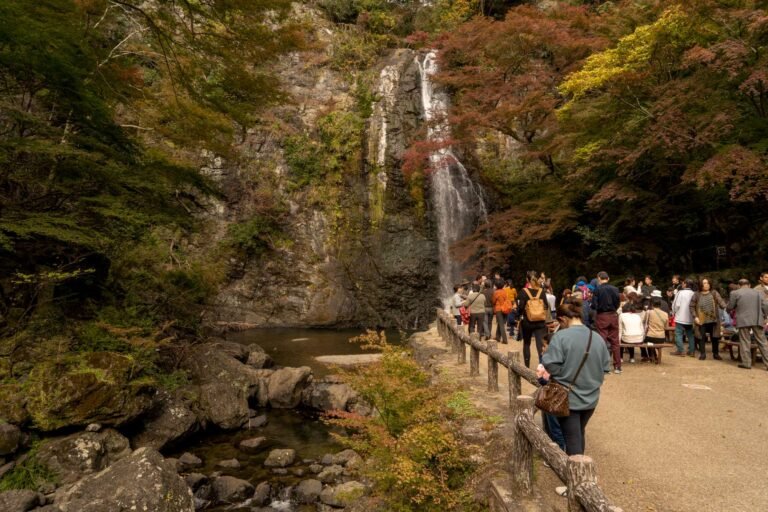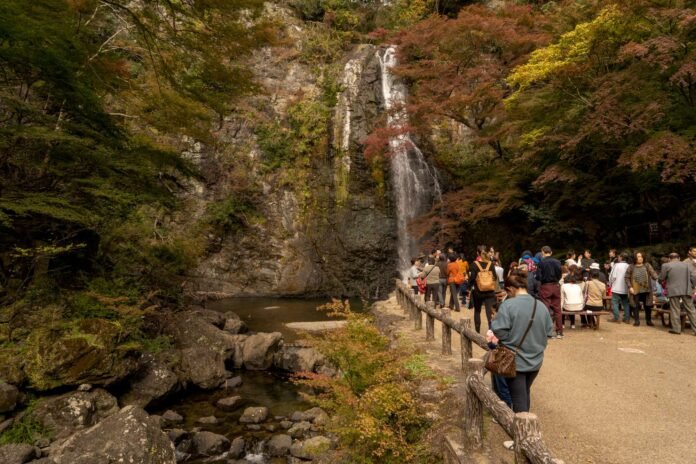 The natural side of Osaka
If you have ever researched the tourist attractions in Osaka, you must have heard of Minoh. When tourists from my own country visit Osaka, they prefer to enjoy historical relics and urban atmosphere. However, when I was studying for my master's degree in Osaka University, I had the opportunity to talk with friends from France and the United States. I learned that people from those countries were more interested in being exposed to the natural beauty of Japan. If you are interested in getting in touch with Japanese nature, then I suggest that you take a trip to Minoh. The waterfall in Minoh is well known, but its location makes it seem like a secret place, where you can experience the most untouched scenery of Japan.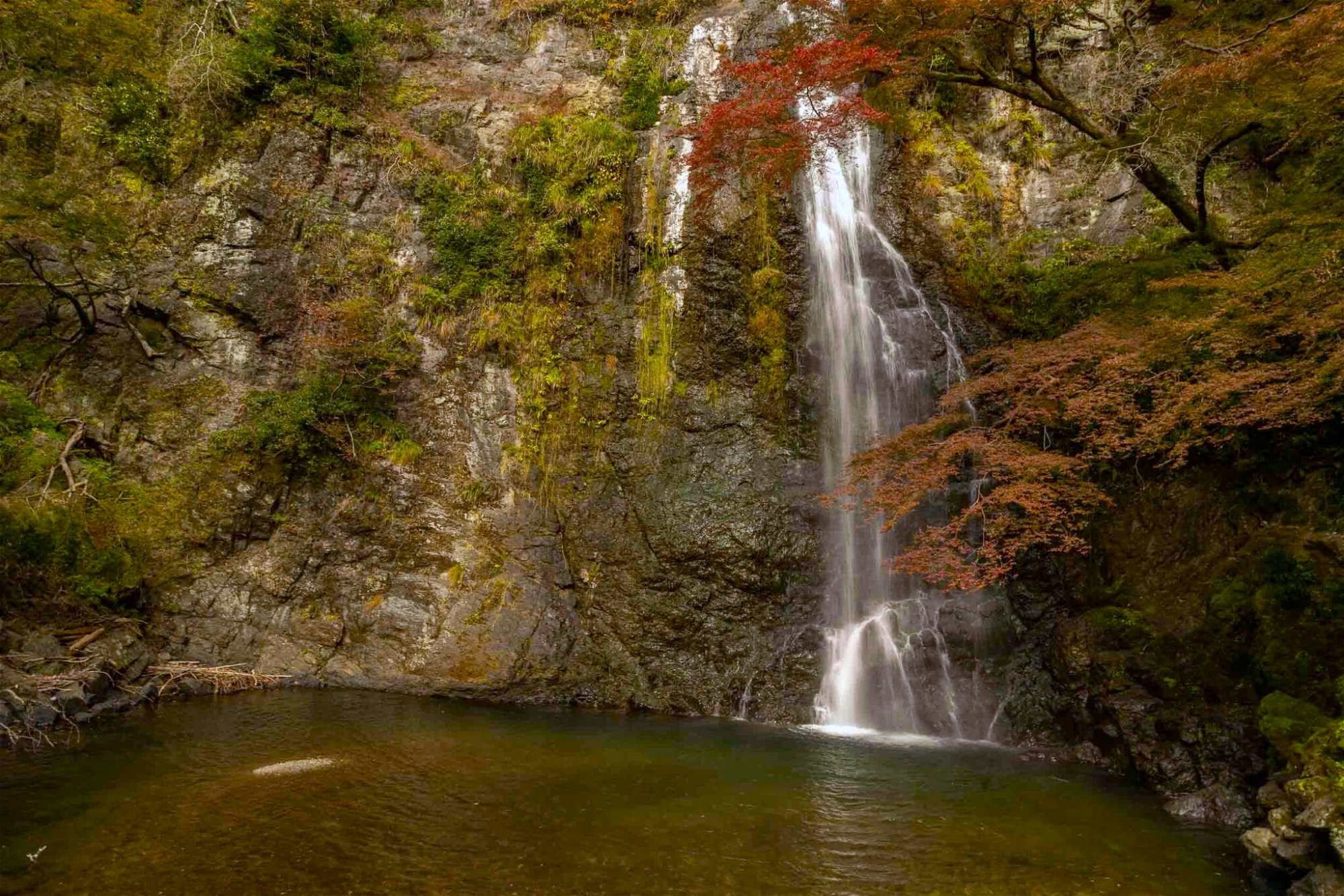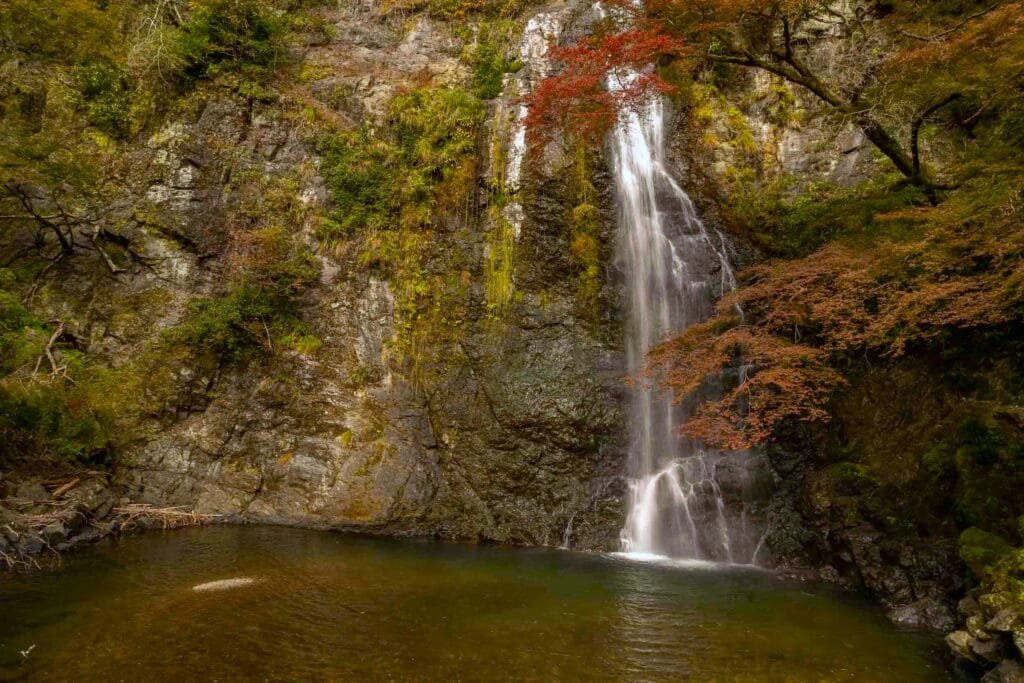 The origin of Minoh
The Chinese character for Minoh is 箕面. Even Japanese don't know how to pronounce this set of kanji at first. Japanese usually use the rule of thumb to see how to pronounce the kanji. After all, not everyone is a linguist.
Minoh is an uncommon kanji for modern Japanese people. Naturally, it is difficult for the general public to know its pronunciation.
As for "面", although it is a common kanji, the second kanji usually follows the first kanji and has a different pronunciation. If you are interested in Japanese, you may know that the pronunciation of Japanese was greatly influenced by the Sui and Tang dynasties in the 7th century, and the Song and Yuan dynasties in the 12th century. The former is called the "Han sound" (漢音) and the latter is called the "Tang sound" (唐音). The one that was introduced earlier than the 7th century is called "go sound" (吳音), which refers to the "Wu Dynasty" that existed in the 3rd century.
A Chinese character can be read in three ways at the same time. For example, "面白い" is pronounced omo-shiroi, which means "interesting". However, the pronunciation of 面倒くさい is men-dokusai, which means "troublesome". I'm sure you've noticed. Minoh is not pronounced omo, nor is it pronounced men, but "nou".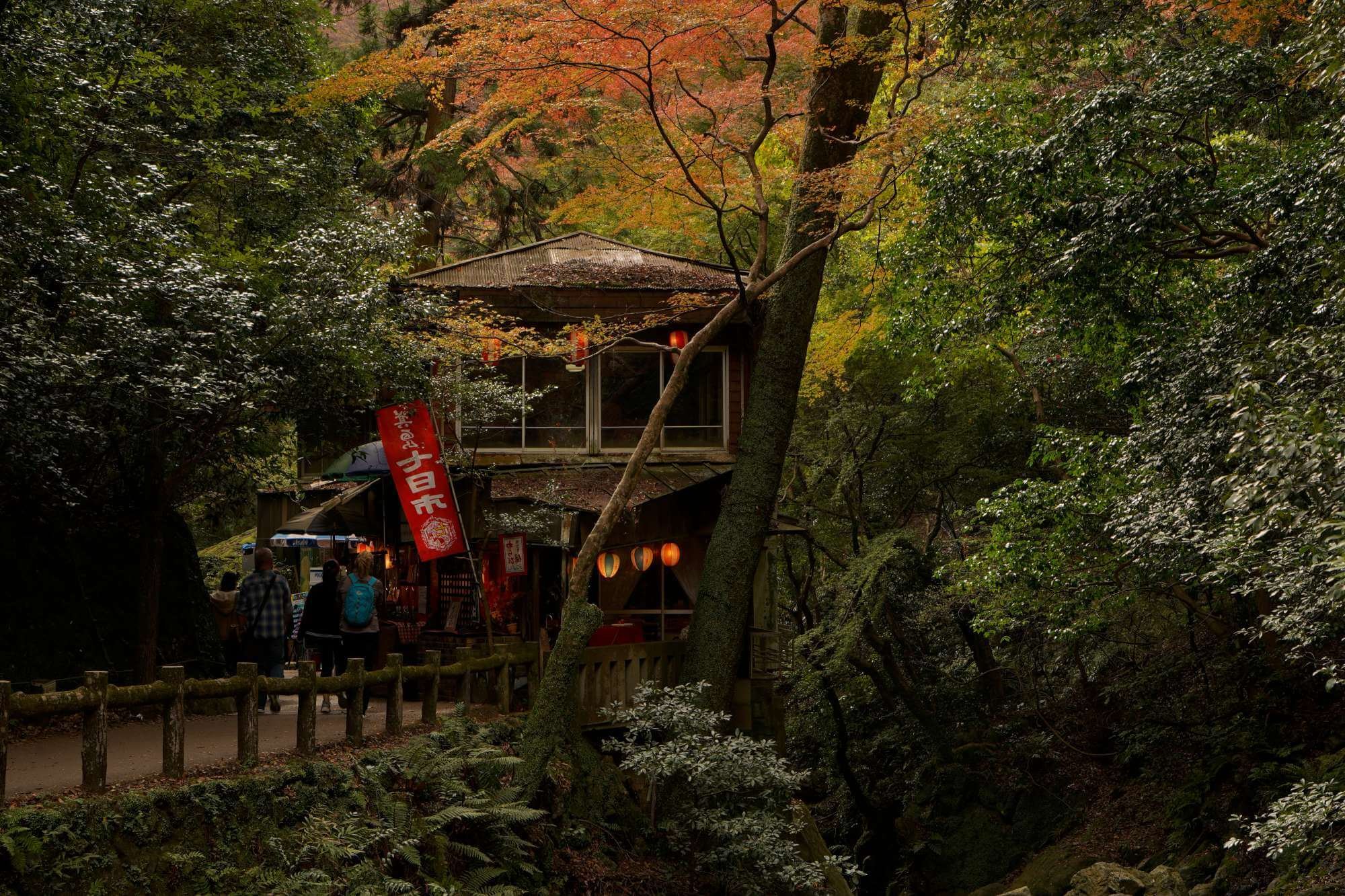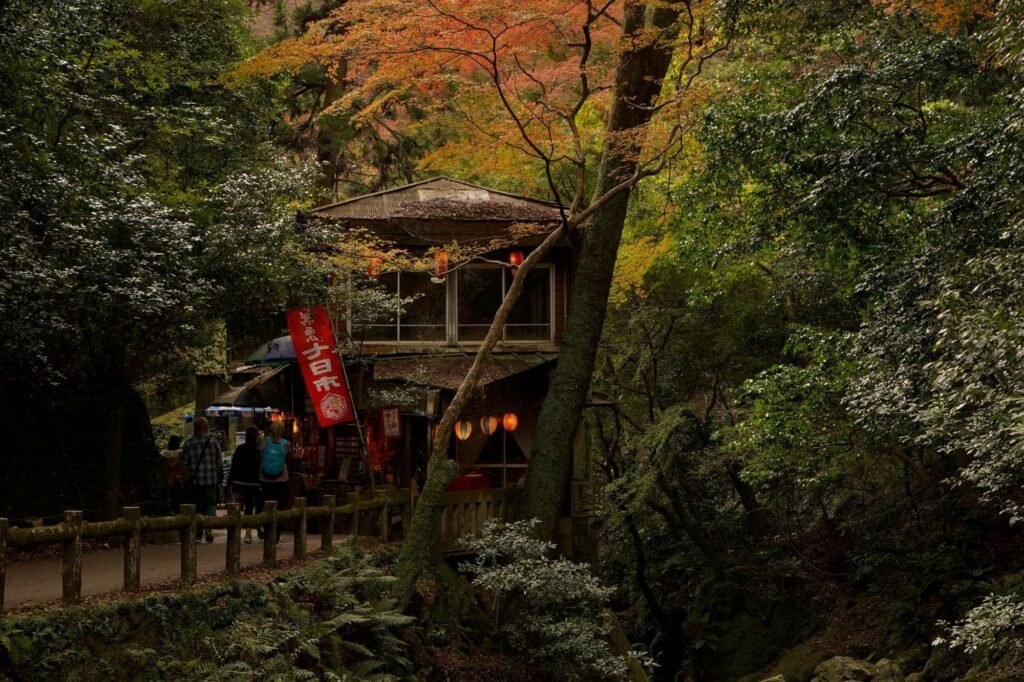 This pronunciation has a lot to do with the origin of the place.
According to the Minoh Tourism Association, the name of Minoh comes from the Minoh waterfall. The waterfall looks like the flat surface of a farming tool "箕", which is pronounced "mi no omote" in Japanese, and eventually becomes "mi no o" (minoh).
Through this name, it is possible to imagine the Japanese farmers in the past, who spoke this name in a simple tone, and expressed their imagination about nature.
By the way, according to a survey conducted by Sankei News, Osaka is the prefecture with the most difficult-to-pronounce place names. For example, I have been speaking Japanese for 10 years and living in Osaka for 3 years, but when I first saw the names "枚方", "交野" and "四條畷", I couldn't pronounce them at all. As a Taiwanese, there are ways to cheat because traditional chinese characters and Japanese Kanji have many words in common. I can guess the similar Chinese pronunciation based on the pronunciation of Taiwanese Mandarin, but the words above are really difficult. Luckily, the beauty of the Minoh itself made me forget most of my frustration that I don't know how to pronounce "箕面".
The best time to visit Minoh Waterfall
It is recommended that you visit Minoh in autumn, when the red leaves are the biggest selling point of Minoh.
The leaves in Minoh turn red from mid-November to early December. If you have read other articles on the website, you know that Katsuoji is also good for maple viewing.
Compared with Katsuoji Temple, Minoh Falls is less accessible.
However, Minoh Falls with maples is definitely worth the effort. The Minoh waterfall is located in Minoh Park. The recommended way to get there is to take the Hankyu train to Minoh Station and walk. This route is suitable for people who are used to hiking.
On the other hand, if you are traveling with children or older parents, you can also rent a car. You can park directly at the Dainichi parking lot. The parking lot has a capacity of about 70 cars, and the price varies depending on the month. For more information, please refer to the official website of the Dainichi Parking Lot. It takes only 10 to 15 minutes to reach Minoh Falls from the Dainichi parking lot. The trip is downhill and the return trip is uphill. Compared to the route from the Minoh Station, the route from the Dainichi Parking Lot is relatively flat.
On the other hand, if you depart from Minoh Station, the journey takes more than 15 minutes. Therefore, it is recommended to buy mineral water, sports drink and salt candy at the convenience store near the station. The distance from the train station to Minoh Falls is 5.4 kilometers, which takes 40 minutes just for the trip. The whole journey is uphill. Some sections are under renovation, and depending on the conditions, there may be rocks, so be careful.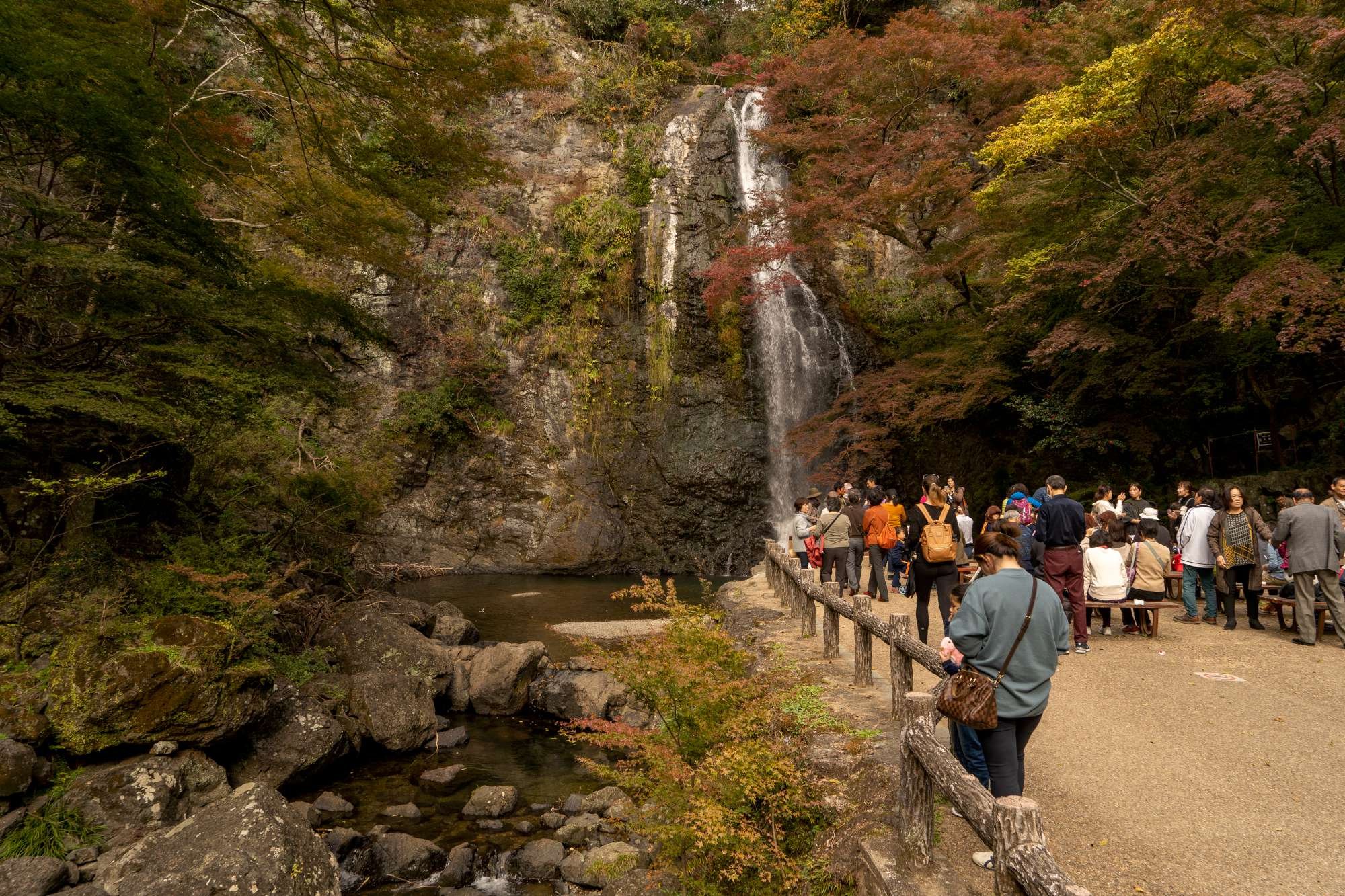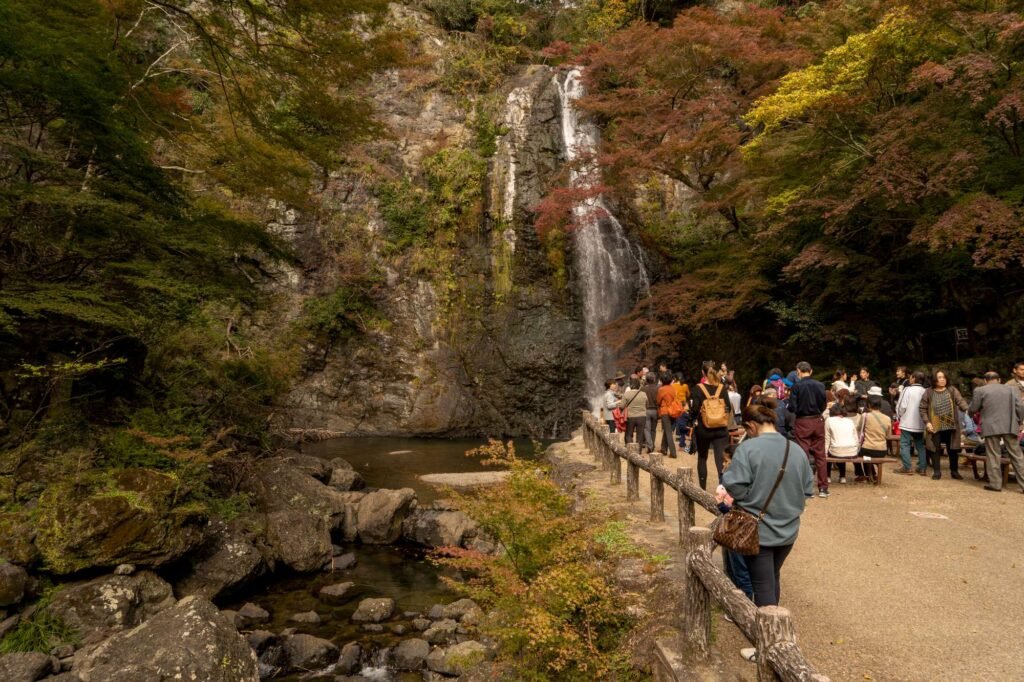 If you don't want to see the maple, it is recommended to go to Minoh in June, when it is not too hot and even cool to hike in the Japanese summer. Not only that, the weather in June is perfect for walking and strolling. There are many places to visit on the way from Minoh Station to Minoh Falls. The first time I went to Minoh, I had a full day of fun and it was very fulfilling. If your schedule is not too tight, I suggest you to reserve a full day for sightseeing in Minoh.
| | |
| --- | --- |
| Dainichi Parking Lot | 10 to 15 minutes on foot |
| Minoh Station | 40 minutes on foot |
Attractions to visit on the way
If you start from Minoh Station, you can visit Minoh Park Insectarium, Ryuan Temple (瀧安寺) and Toujin Back Rock (唐人戻岩/ Toujin Modori Iwa) along the way to Minoh Falls.
If you are looking for a place to rest, you can make reservations for Franc et élégant YUZUYA (橋本亭/Hashimoto-tei), Otowa-Sansou (音羽山莊) and Isoyoshi in advance.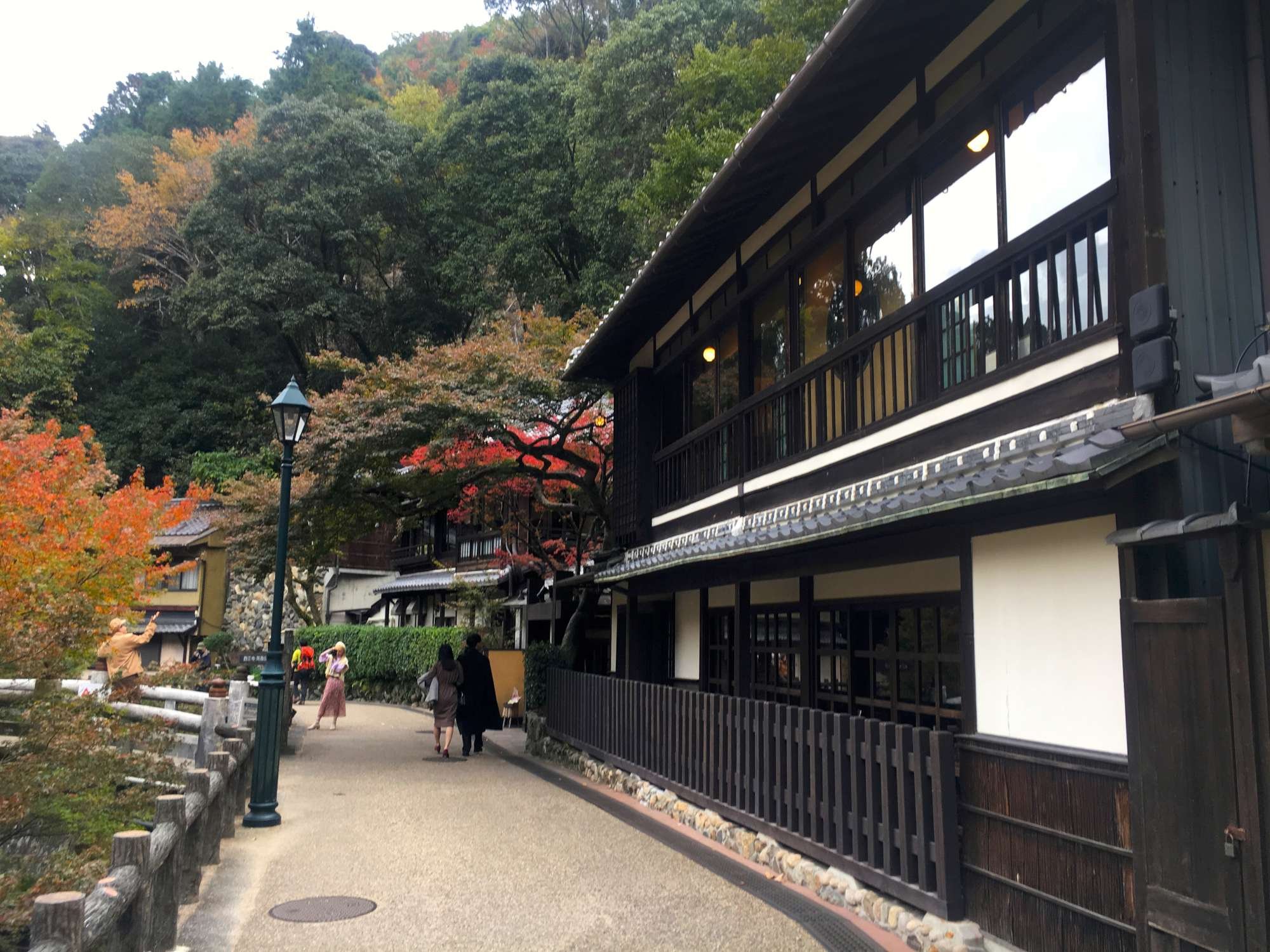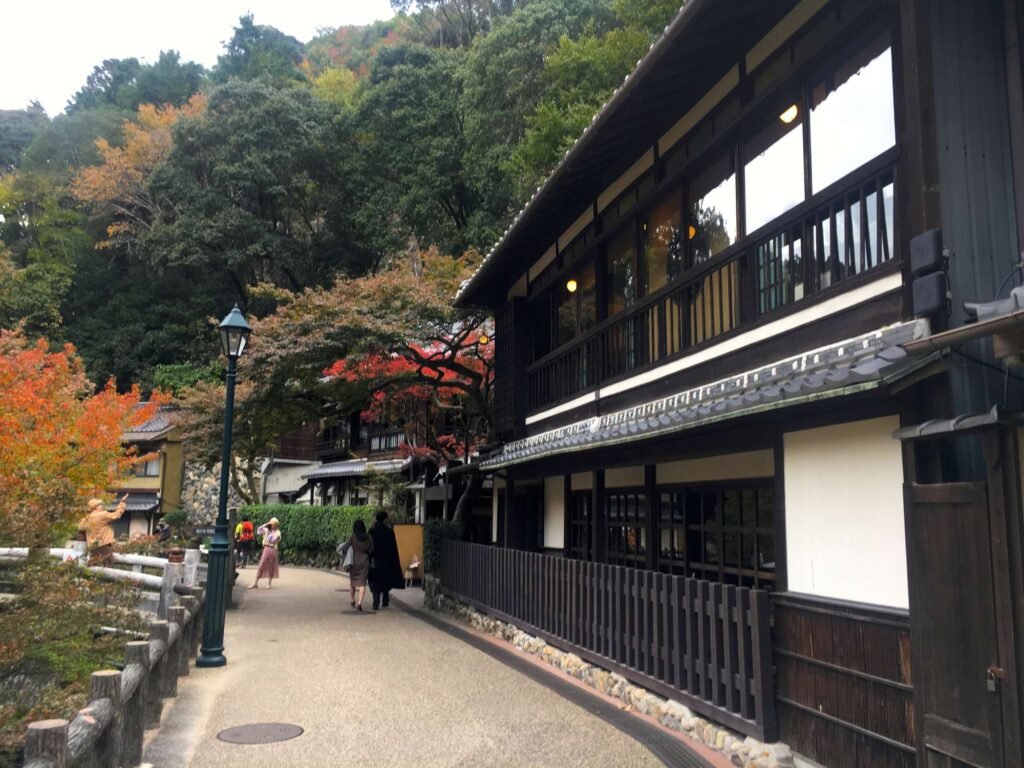 I suggest that you visit Minoh Park Insectarium, Ryuanji Temple, and Karinjoin Rock in order on the way there, and then visit the tea houses and restaurants mentioned above on the way back.
The Minoh Park Insectarium exhibits specimens of insects from the southern and western islands of Japan. In addition to specimens, there is also a butterfly garden where you can see many subtropical butterflies.
Ryuanji Temple was first called Minoh-ji Temple, but the name was later changed to Ryuanji Temple by the Emperor. It was originally located under the waterfall, but it was destroyed by the Great Earthquake, so it was moved to the present location. Ryuanji Temple is famous for praying for rain, and it is very spiritual. It is also a sacred place of Pure Land beliefs and was once sung in "secret by Liang Chen"(梁塵秘抄). Ryuanji Temple is very quiet, so even if you have specific religious beliefs, you can come to visit without worshipping.
Toujin Back Rock is the site closest to the waterfall. The nobles from Tang dynasty once wanted to see the waterfall and came to visit it, but they were discouraged by the treacherous mountain path.
This boulder was the obstacle that prevented the nobles from going further. That's why it was named.
There are many stalls at Minoh Falls, where you can enjoy snacks such as apple candy, fried noodles and takoyaki, which are common at Japanese festivals.
On the way back, there are three places to eat, Isoyoshi, Otowa-Sansou and Hashimoto-tei, in that order.
Isoyoshi offers Japanese banquet cuisine at a price of about 4,000 yen. This is the perfect place if you want to try traditional Japanese food.
Otowa-Sansou also offers similar banquet cuisine, but in a more sophisticated setting than Isoyoshi, which is also more expensive. The price is around 5,000 yen. Different dishes are offered in different seasons. Otowa-Sansou is also a hotel. The cost of a night's stay starts at about 80,000 yen. The hotel has a hot spring and is decorated in a Taisho-era style. However, the official website is blocked from overseas IPs, so you should ask for reservations directly through Twitter.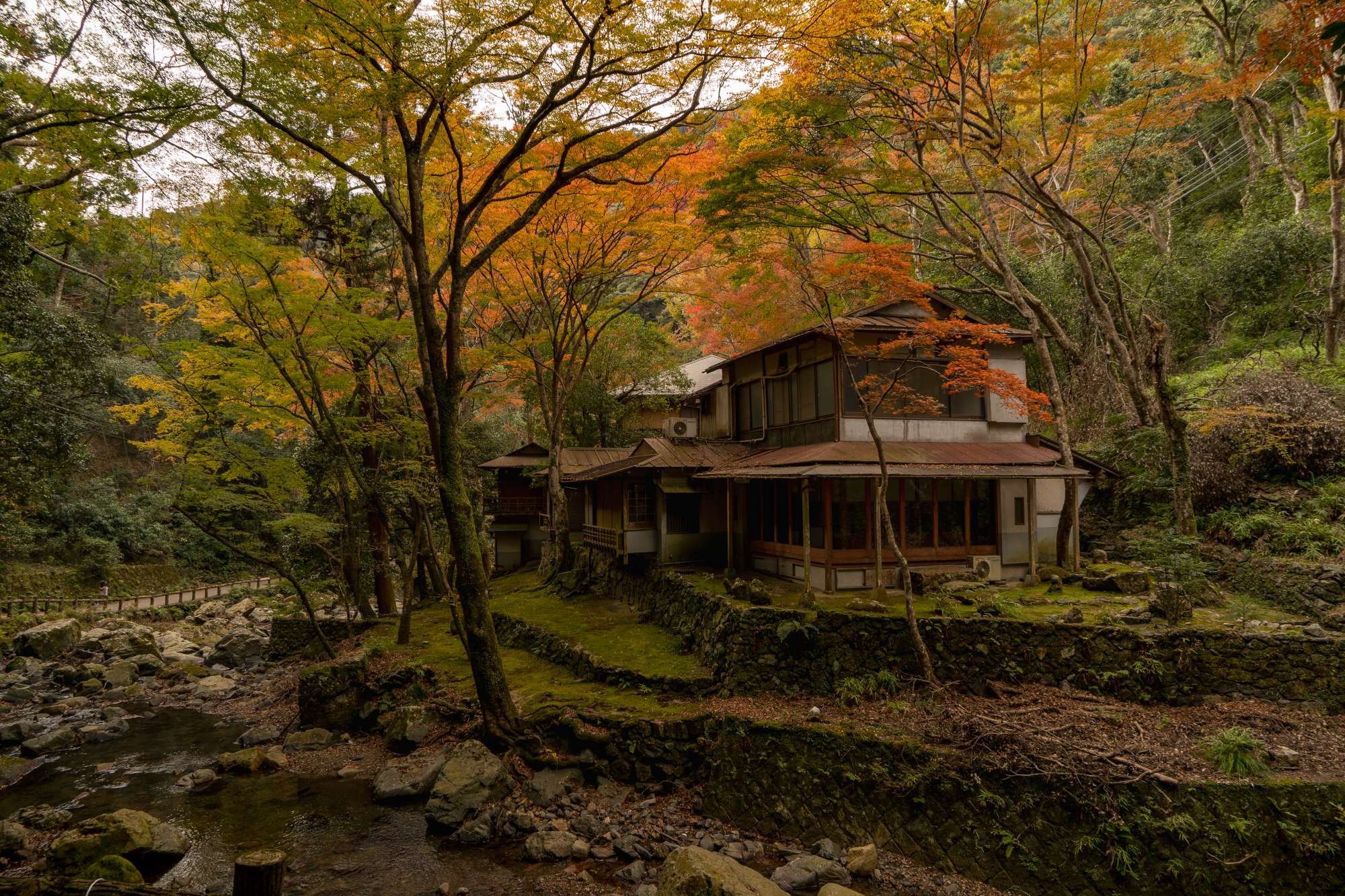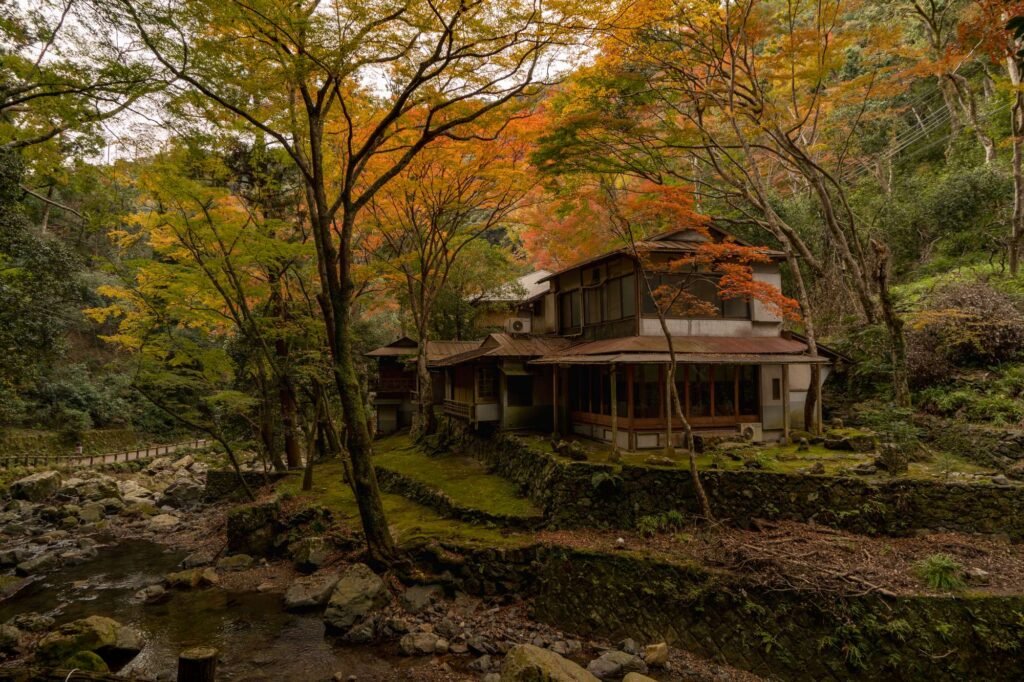 The restaurant I recommend the most is Hashimoto-tei. Established in 1930, Hashimoto-tei looks like a traditional Japanese ryokan with a classic atmosphere. Hashimoto-tei offers both take away and dining in. Hashimoto-tei is divided into a main store and a branch. The main premise is closer to the waterfall, while the branch is closer to the station. Hashimoto-tei was once damaged by a rock fall, and after 2019, it was completely renovated and reopened. You can also buy souvenirs here. Hashimoto-tei specializes in the local fruit "Minoh Yuzu" for its cuisine. The take-out lunch boxes are priced at 1,000 yen or less for those on a budget.
| | |
| --- | --- |
| Minoh Park Insectarium | https://www.mino-konchu.jp/ |
| Entrance fee | Adult 280 yen / children under 15 200 yen |
| Business hours | 10:00~17:00 |
| Walk Duration from Minoh station | 15 minutes on foot |
| | |
| Ryuanji Temple | https://www.ryuanji.org/ |
| Entrance fee | – |
| Business hours | 10:00~16:00 |
| Walk Duration from Minoh station | 15 minutes on foot |
| | |
| Isoyoshi | https://isoyoshi.com/ |
| Entrance fee | Reservation is required |
| Business hours | 10:00~16:00 |
| Walk Duration from Minoh station | 12:00~17:00 | 12:00~21:00 in Summer |
| | |
| Hashimoto-Tei | https://franc-et-elegant-yuzuya.com/ |
| Entrance Fee | – |
| Business Hours | 11:00~22:00 |
| Walk Duration from Minoh Station | Branch 3 minutes on foot | Main store 6 minutes on foot |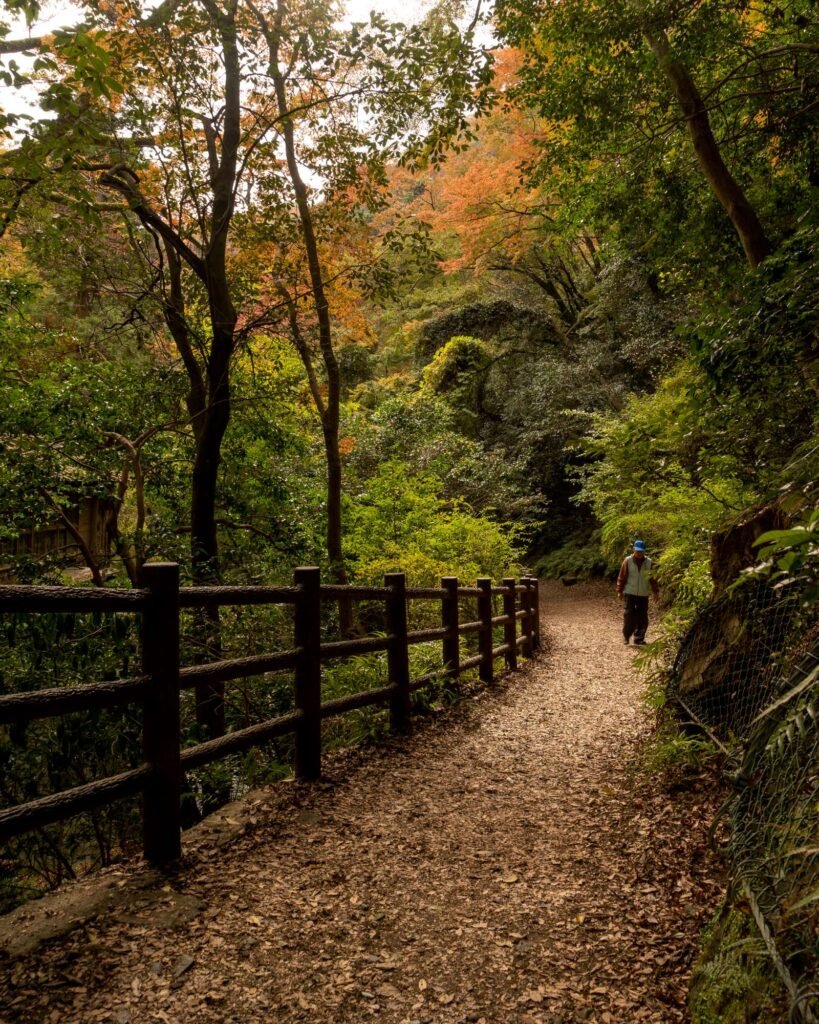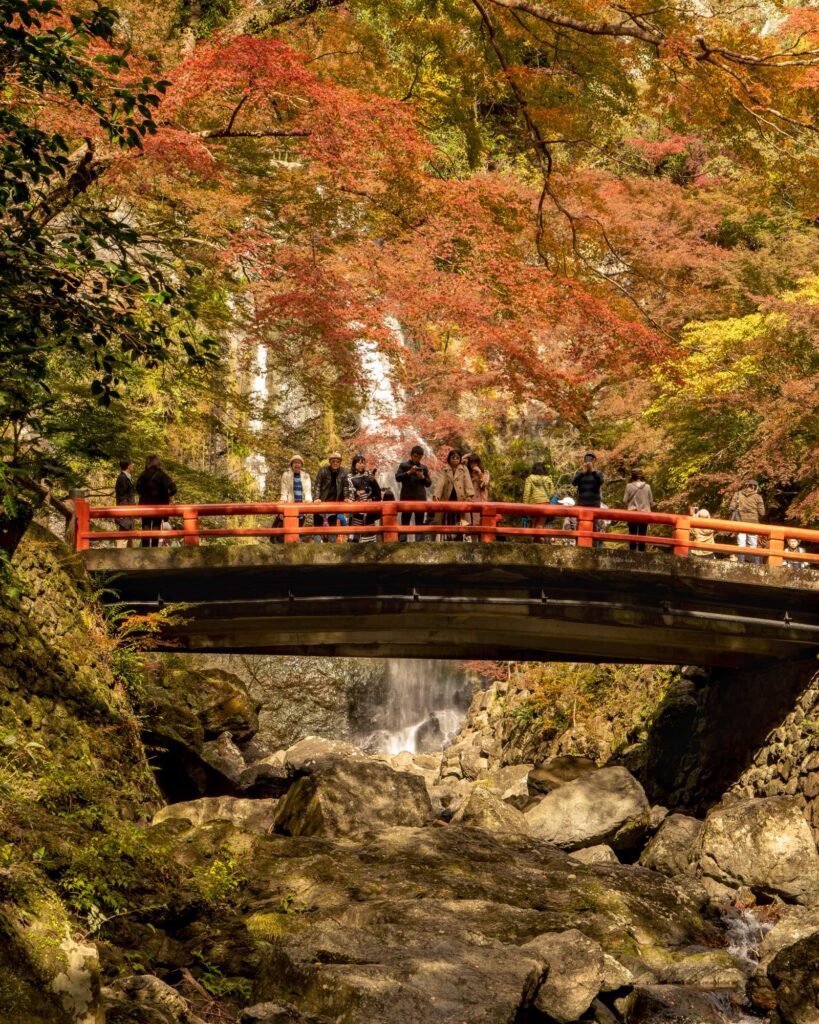 What to enjoy near Minoh Station
There is a shopping street in front of the station where you can buy some souvenirs. The most impressive one is "Momiji Tenbura". This snack looks ordinary at first sight, but its origin date back as far as 1300 years ago. En no Gyōja, who practiced in Minoh, used to fry maple leaves with lamp oil to serve all visitors to the dojo. In Nishieji Temple near the station, Momiji no yokoi has been dedicated to Daisho Jubilee Heaven. There is even a special puja, "bath oil offering" in Saikouji Temple.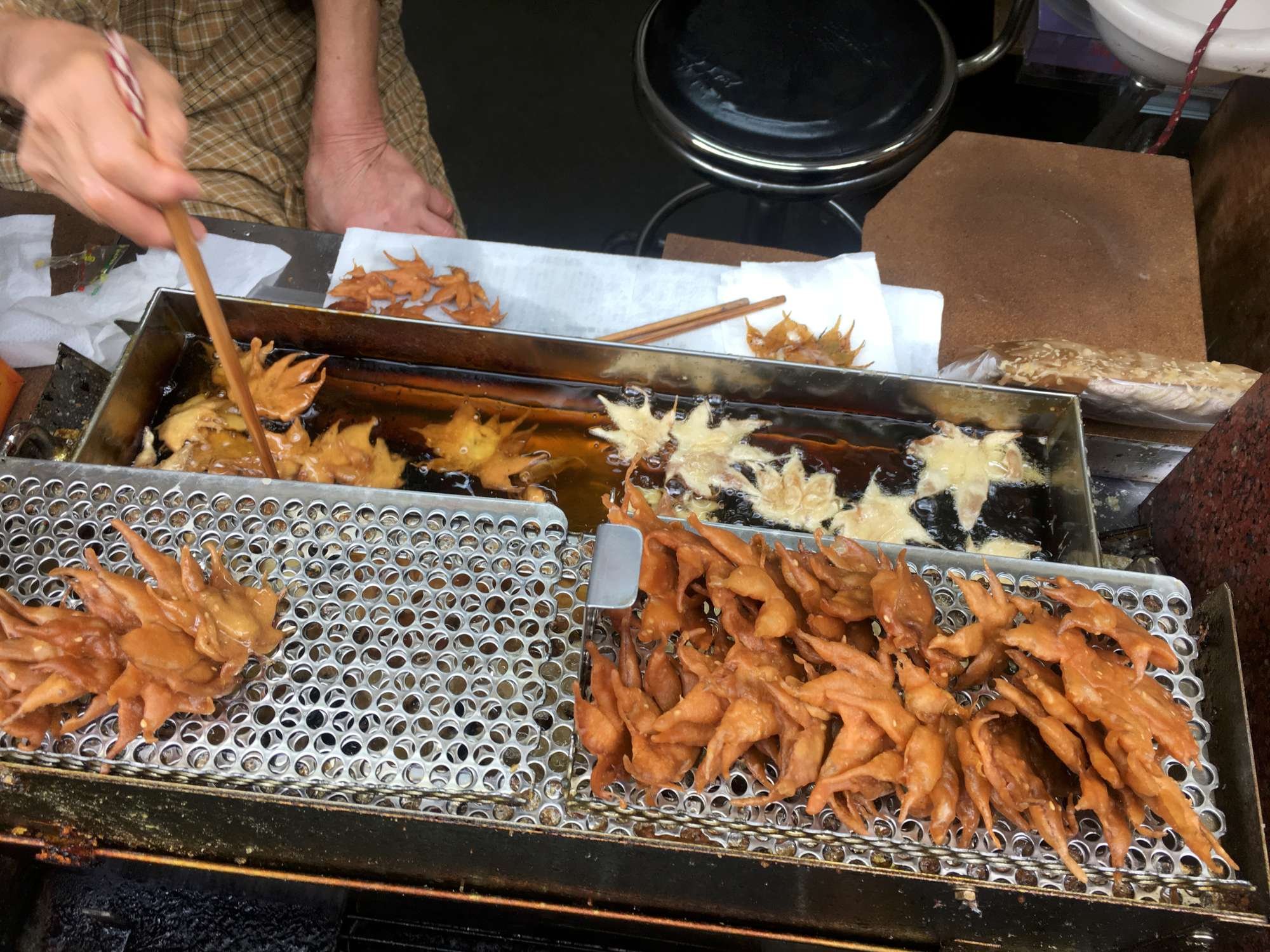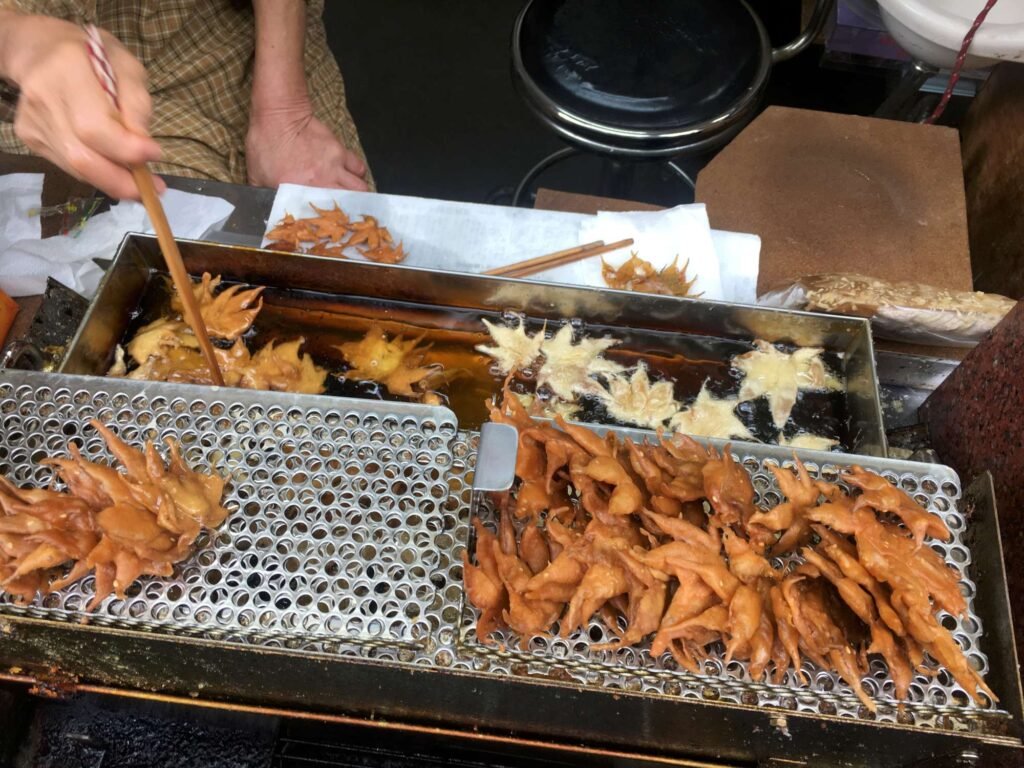 By the way, I think it is necessary to remind those who have religious beliefs first. Minoh itself is a sacred place of mountain faith, which regards mountains as sacred and objects of worship. Shugendo advocates the absorption of the spiritual power of the mountains through practice. The founder of the mountain faith is En no Gyōja, as mentioned above. If you don't agree with mountain beliefs or Shugendo, you should focus on the scenery when visiting temples.
Almost all of the Momiji Tenbura in the shopping street are freshly fried. If you don't want to eat them on the spot, you can consider buying Momiji Tenbura biscuits that can be preserved. The store I personally recommend is "Hisakuni Kousendou" near the station, and I bought the "Cobeni" gift box. There are 6 flavors in the box, including original, salt, brown sugar, shichimi powder, soybean powder, and green tea.
Although Minoh is not as well-known as it used to be in recent years, it is still worth a visit for its wonderful sceneries. Below is my personal recommended route. I hope you will fall in love with this small town as much as I did.
Minoh Station → Saikouji Temple → Hashimoto-Tei (buy drinks and hydrate) → Minoh Park Insectarium (take a rest) → Ryuanji Temple → Toujin Back Rock → Minoh Falls
Minoh Falls → Isoyoshi → Otowa-Sansou → Hashimoto-Tei (buy some souvenirs) → Hisakuni Kousendou (buy some souvenirs) → Minoh Station