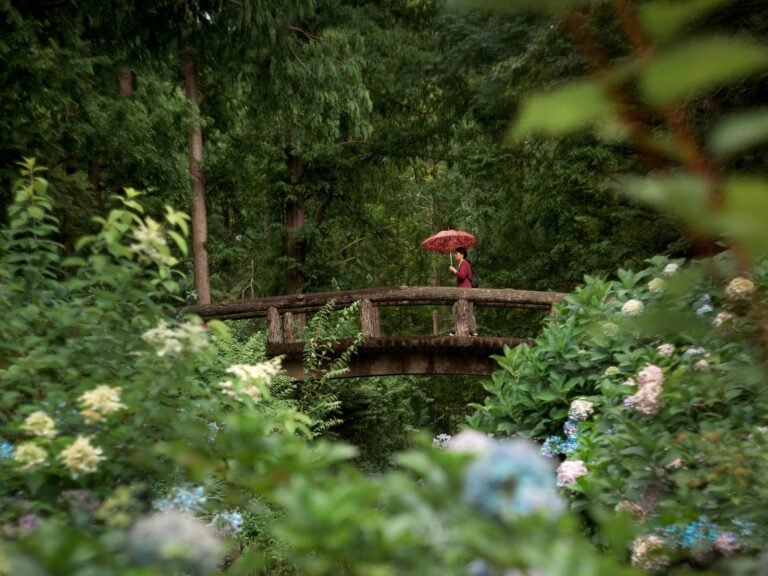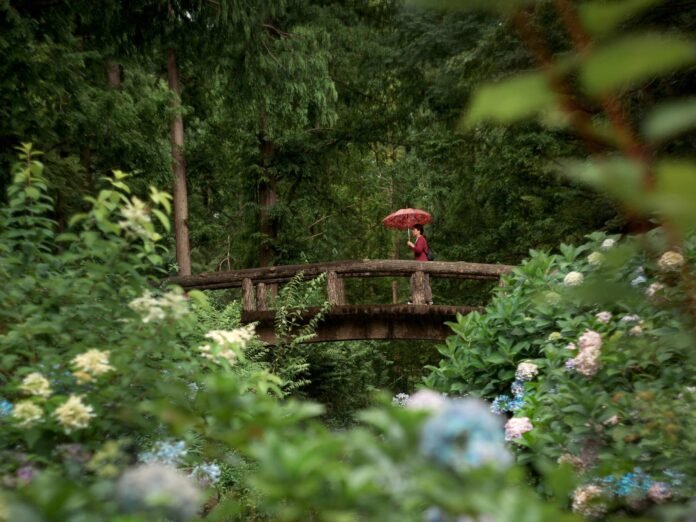 Osaka, at the first sight, may seem like a real concrete jungle, but the truth is, there are many amazing parks and gardens with seasonal flowers and picnic opportunities. After bringing you detailed guides to some of the Osaka's finest parks, now I would like to present you more green areas in the city where you can spend a relaxing day.
Osaka Castle Park
Osaka Castle, or Osaka-jo, is a must-visit attraction in Osaka. The castle is absolutely stunning and it is surrounded by a large park right in the middle of the city. If you have time to visit only one park in Osaka, it should be this one! For inspiration what to do in this amazing park full of great facilities, head to our article dedicated solely to Osaka Castle Park.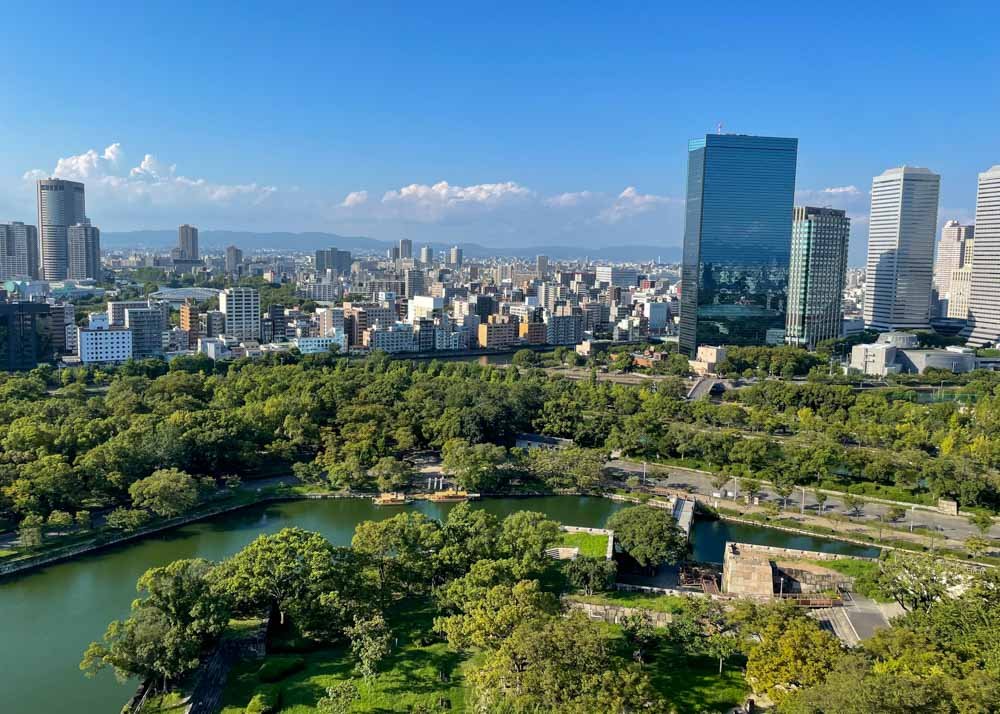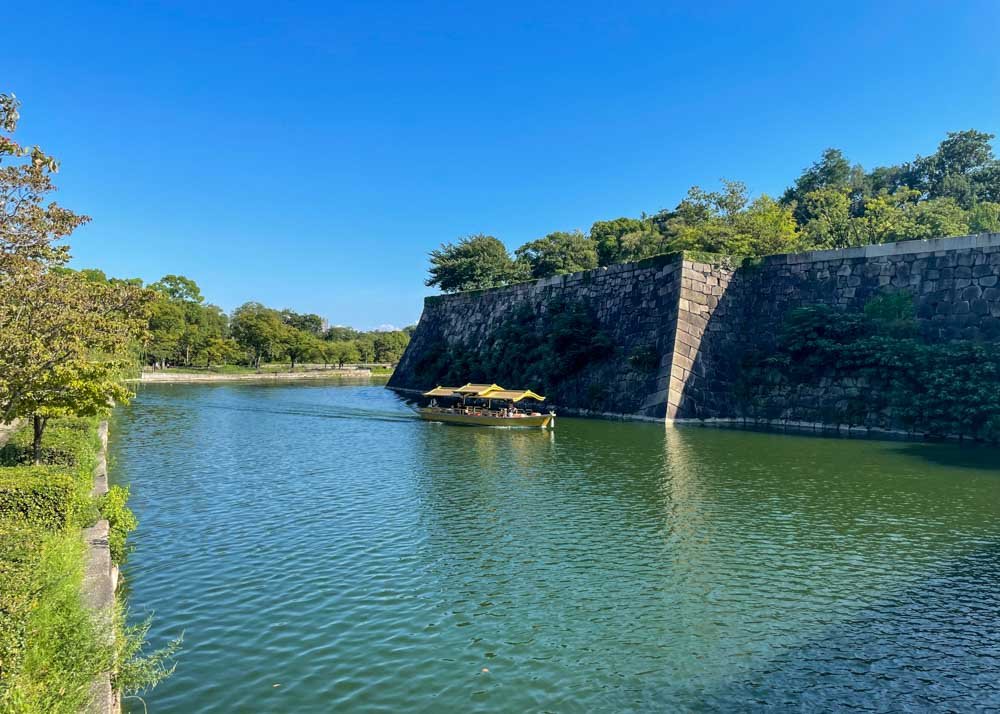 Tsurumi Ryokuchi Park
Tsurumi Ryokuchi Koen is the only place in Osaka, where you can find the biggest variety of different kinds of flowers, as well as one of the biggest greenhouses in Asia. Sprawling on the area of over 300 acres, this park was built in the 1990 as the new location for International Flower and Greenery Expo. Besides the diverse plant and animal life, you will also find here a botanical garden, a traditional teahouse, a vibrant cherry blossoms grove and a Dutch windmill. Because it is located on the outskirts of Osaka, this gorgeous park is usually less crowded than other popular parks in the city.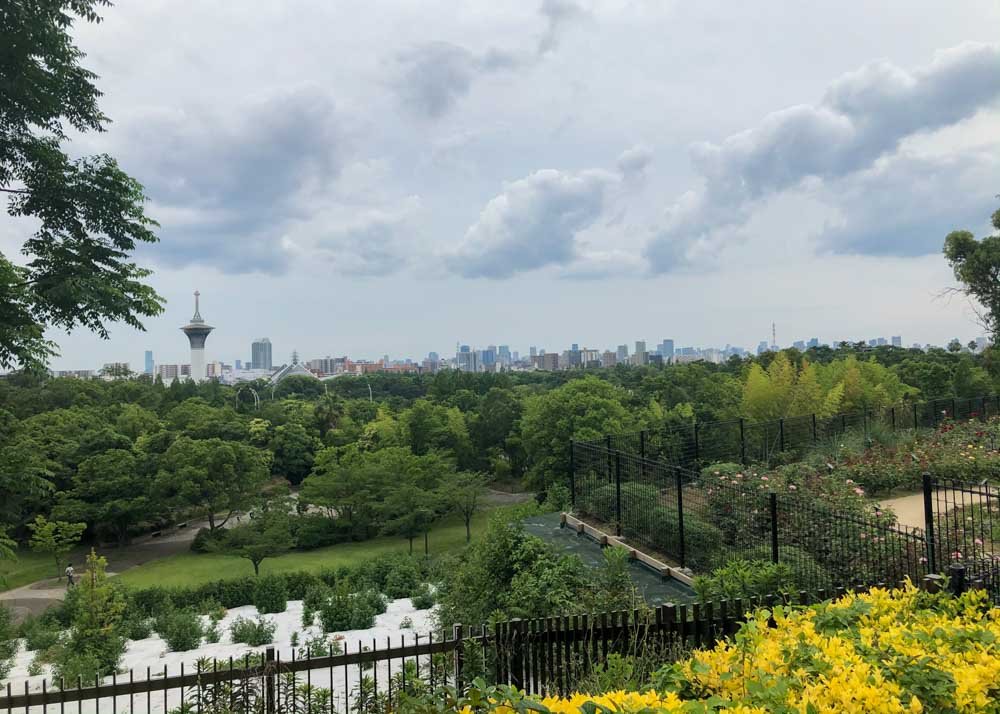 Tsurumi Ryokuchi Park Facilities
Sakuyakono Hanakan
Sakuyakono Hanakan is the main facility in the park. This large greenhouse is home to about 15,000 flowers from over 60 countries of different climates. It is divided into four different zones – Humid Tropical Plant House, Tropical Flowering Trees and Shrubs, Succulent Plant House and Alpine House.
Rose Garden
If you love roses, you will be very pleased to find here almost 2000 roses of about 400 varieties. The best time to visit the Rose Garden is in spring from mid-May till mid-June and in autumn from mid-October to mid-November.
Windmill Hill
The Windmill Hill in Tsurumi Ryokuchi Park is one of the most photogenic places in Osaka and one look at it will transport you instantly to the Netherlands. The hill is sown with seasonal flowers that bloom all year round. You can see here tulips, sunflowers, cosmos, salvias or marigolds throughout a year.
International Gardens
The International Gardens occupy a large part of the park and they consist of small pavilions representing countries all around the world that were once part of the Expo 90'. Each pavilion has a different type of soil from the country it represents. You can take a trip to the gardens of Korea, China, Canada, Iran, Europe or South Pacific. There are all together more than 50 pavilions within the International Gardens.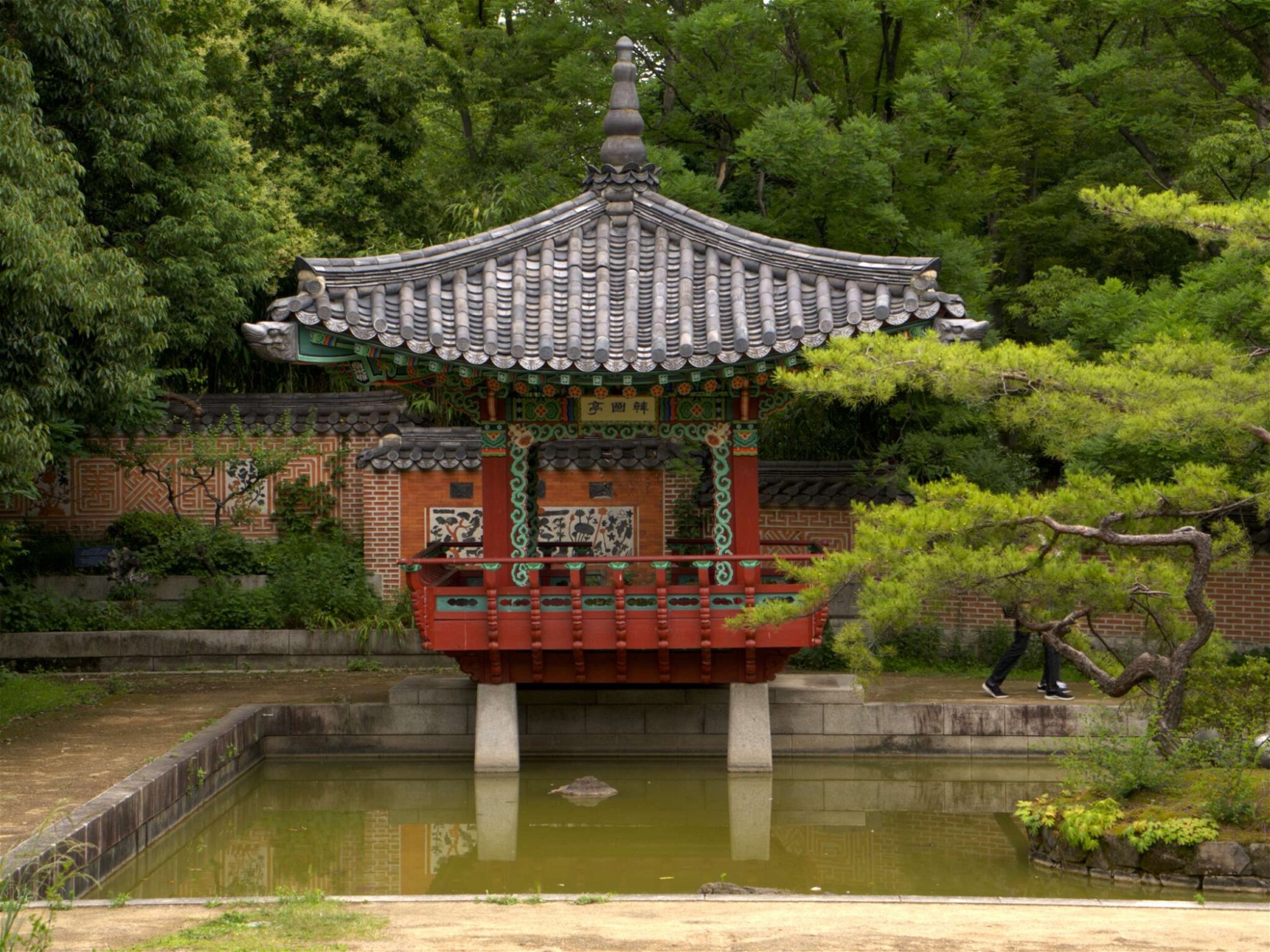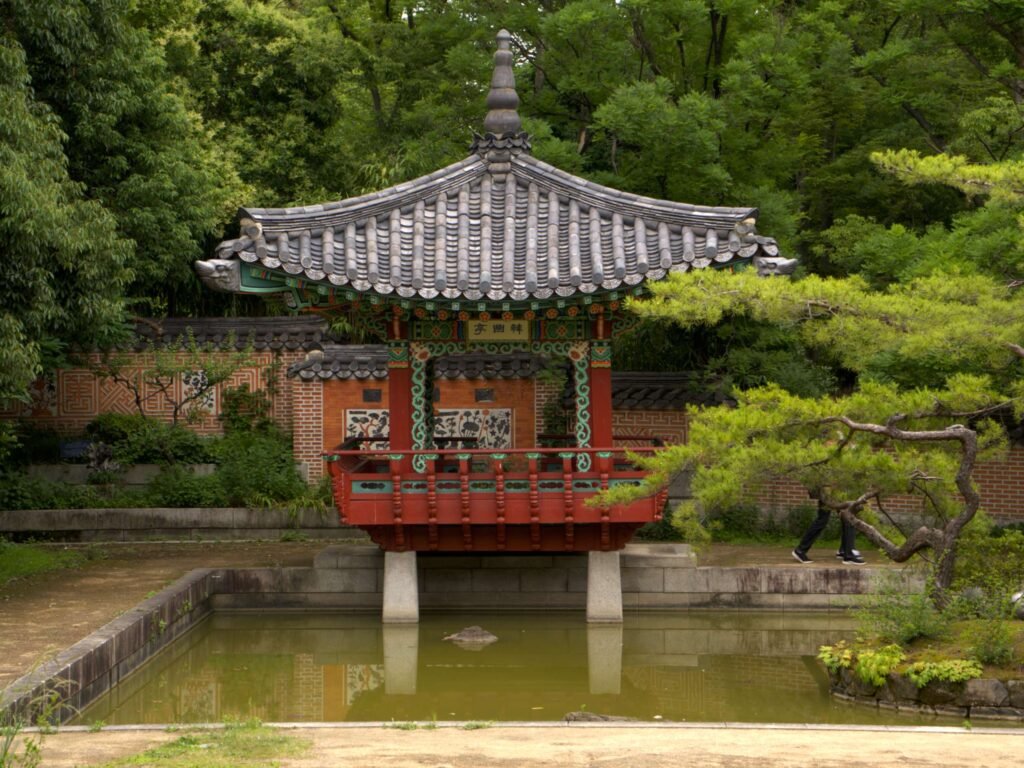 Observation Tower
If you would love to enjoy the park from the bird perspective, don't miss out on visiting the 90 m tall observation tower.
Tsurumi Niiyama
Tsurumi Niiyama is a 39 m high artificial mountain with great views over the city and the park. It is also the highest peak in the Osaka city center.
How to get to the Tsurumi Ryokuchi Park
The closest station to the park is Tsurumiryokuchi station. You can take the light green metro line Nagahori-Tsurumiryokuchi to get there. The park is right outside the metro station.
Opening hours
The park is open daily from 9 am till 5:30 pm. The admission is free.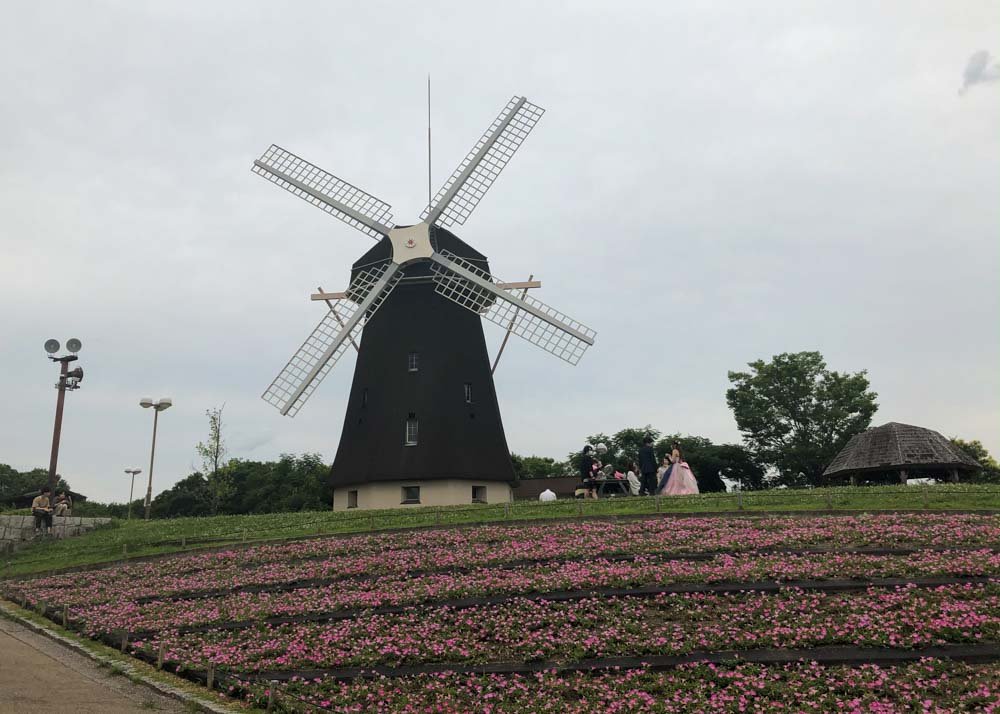 Nagai Park
On the south of Osaka, you can find Nagai Park. Nagai Park is full of great athletic and sports facilities, as well as large Nagai Stadium, which is known for the Ladies Marathon held every winter. Within the park, there's a Botanical Garden with over 1,000 different species of flowers and plants. In case you are visiting Osaka at the end of June and beginning of July, don't miss the Hydrangea Garden with over 10,000 flowers. It is truly magnificent.
Besides the hydrangea garden, you can also find in the Botanical Garden a rose garden, wildflower field, a preserved section of the local forest, a lotus pond or rhododendron grove.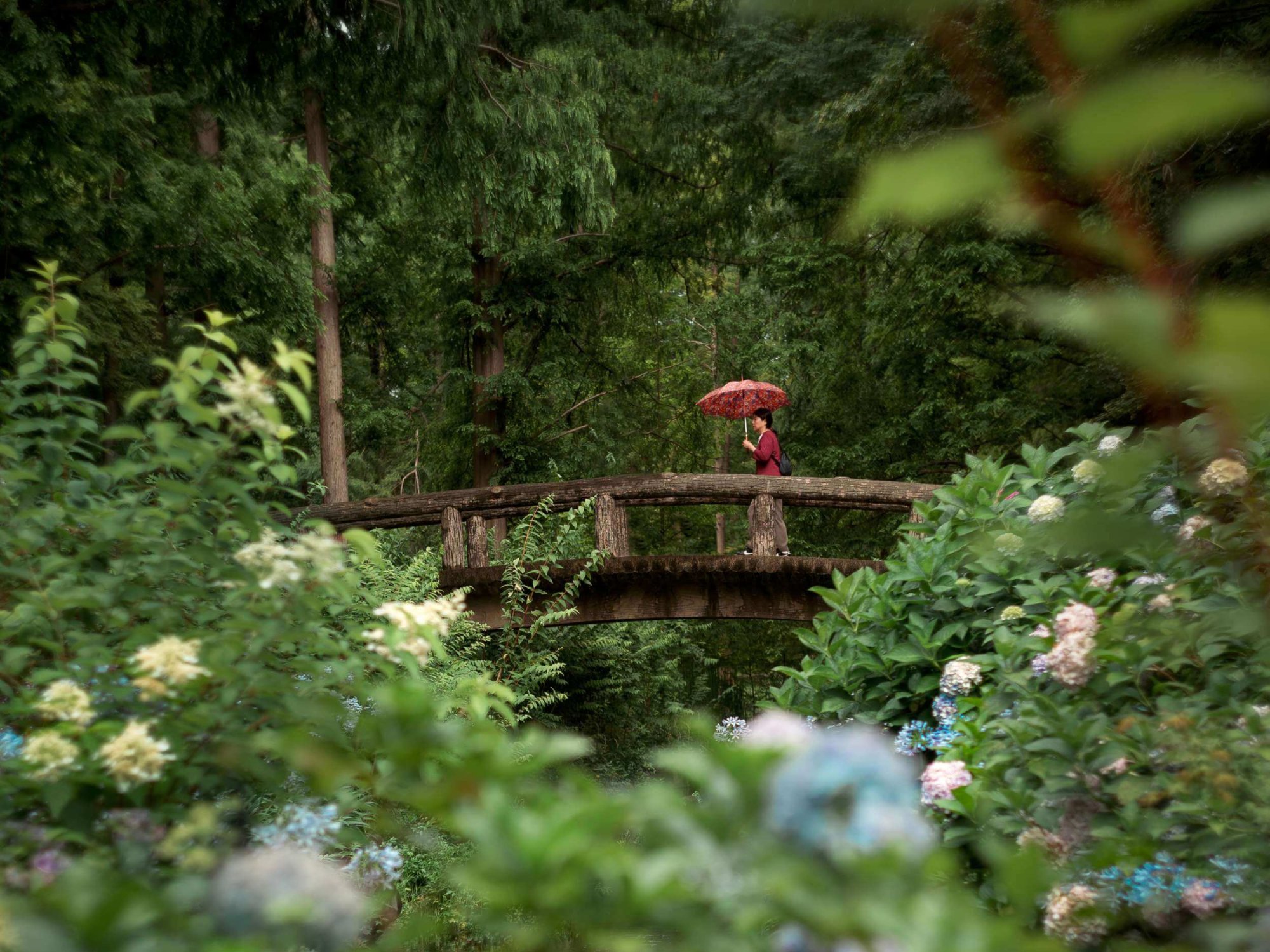 Museum of Natural History
Next to the Botanical Gardens in Nagai Park, there's a Museum of Natural History showcasing the archaeological finds and paleontology exhibits from the region. The museum is pretty cool with fully reconstructed skeletons of dinosaurs and other ancient animals. It spreads over two floors and they provide information in English as well. You can check their website here.
Opening hours and entrance fees to the Museum
The museum is open daily. From March to October, it's open from 9:30 to 17:00. From November to February the museum closes earlier at 16:30. The last admission is 30 minutes before closing.
The entrance fee for an adult is 300 yen.
How to get to Nagai Park
The closest station to the park is Nagai station where you can get with red Midosuji Metro line from either Umeda or Namba station.
Entrance fees and Opening hours
The park itself is open 24 hours and it's free of charge, however, if you wish to visit the Botanical Garden, it is open from 9:30 till 16:30. The entrance fee to the Botanical garden is 200 yen. You can purchase a ticket for 500 yen that will also grant the entrance to the Museum of Natural History.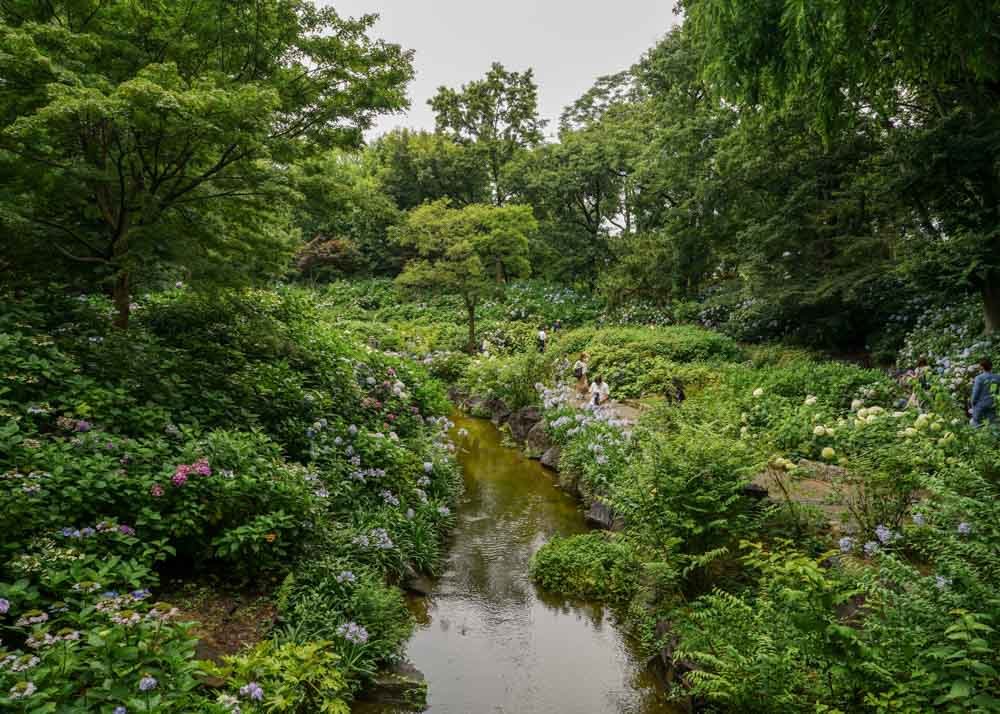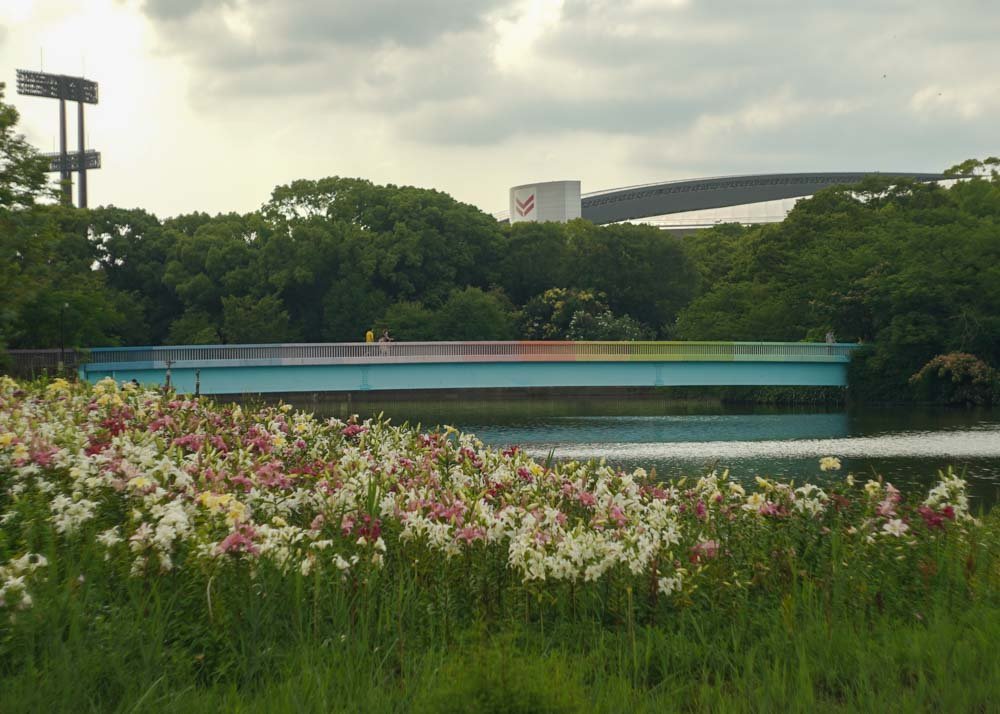 Kema Sakuranomiya Park
Sakuranomiya Park is sprawling along the O River in the city center of Osaka. This popular hangout spot may not seem as much at first, but in spring the banks of the river become one big cherry blossom extravaganza. There are more than 5,000 cherry blossom trees in the park that attract many visitors to admire their beauty and have hanami parties (hanami means cherry blossom viewing party/picnic). It is truly one of the best places in Kansai to see cherry blossoms. The best time to see them is at the end of March and beginning of April.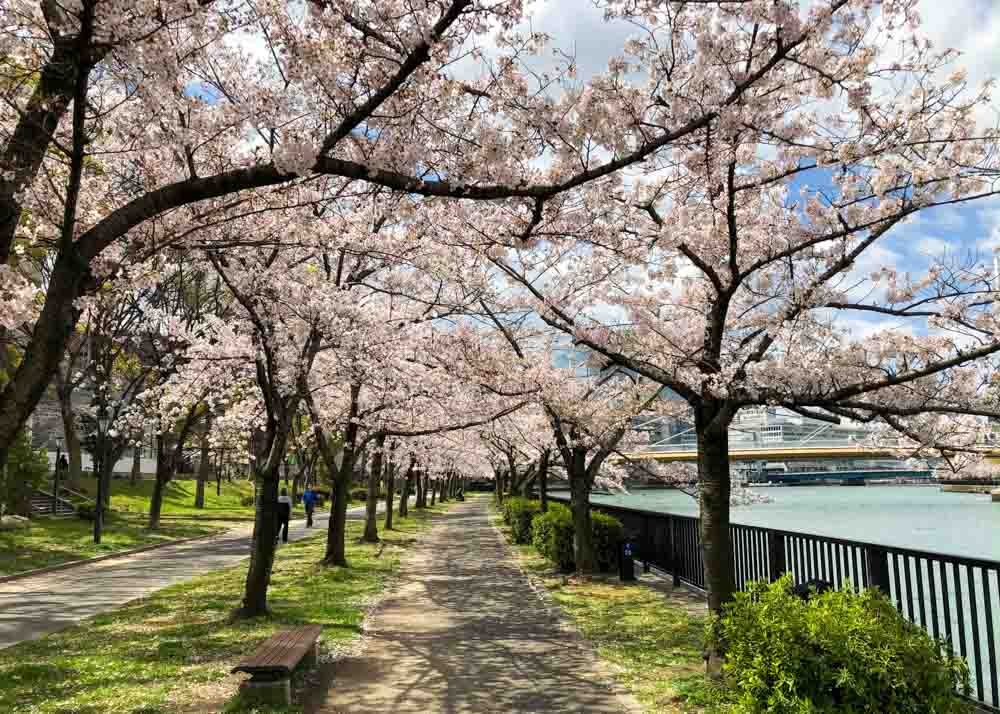 Park Facilities
Even outside the main season, this park is loved by locals. There's a small sandy beach on the banks of the river and a few sports facilities. People love to take advantage of the calm river and browse its waters on canoes or embark on boat tour. Sakuranomiya Park also features a couple of historical buildings. Sempukan is a beautiful colonial style building that was conferred by Emperor Meiji. Japan Mint Museum is another lovely brick building, highlighting the production of Japanese coins and it has a tranquil cherry blossom garden.
How to get to Sakuranomiya Park
The most convenient station is Sakuranomiya station where you can get with Osaka Loop line. I would recommend taking a walk along the river all the way to the Osaka Castle Park. It is a pleasant, 2.5 km long walk under the cherry trees. The park is open 24/7 and it is free of charge.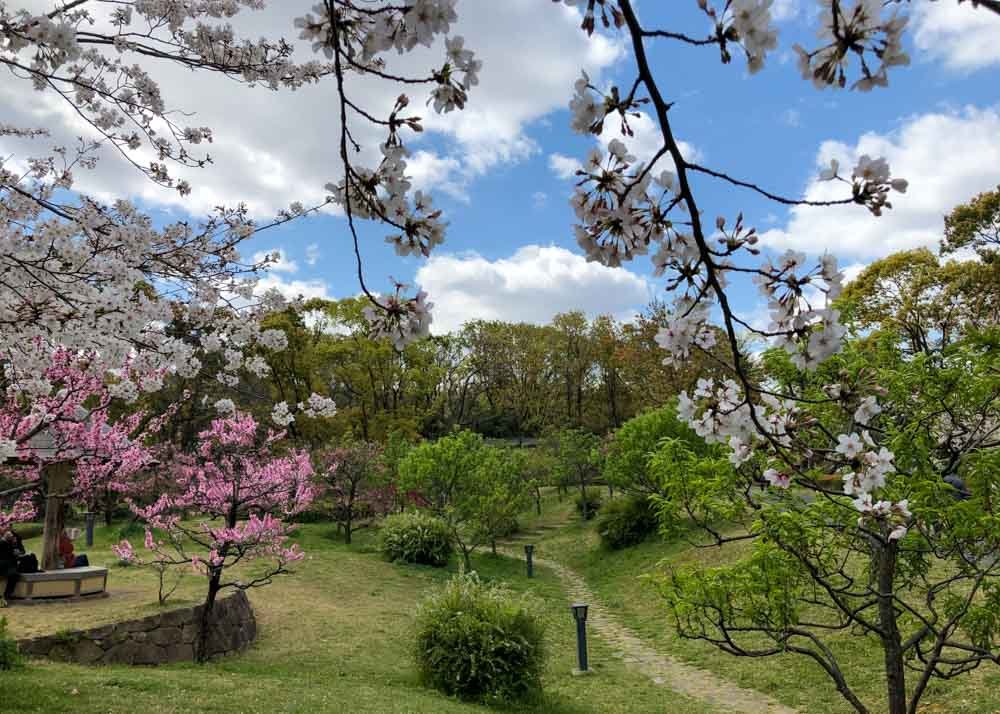 Tennoji Park
Tennoji Park is a large urban park sprawling right under the Japan's tallest building Abeno Harukas. It features a manicured lawn surrounded by cherry trees that is lined with many cafes and restaurants serving Japanese and international cuisine. Some of the restaurants are willing to pack you a hamper and rent a blanket so you can have a picnic outside! Within the close proximity to the park, there are some cool facilities that deserve your attention.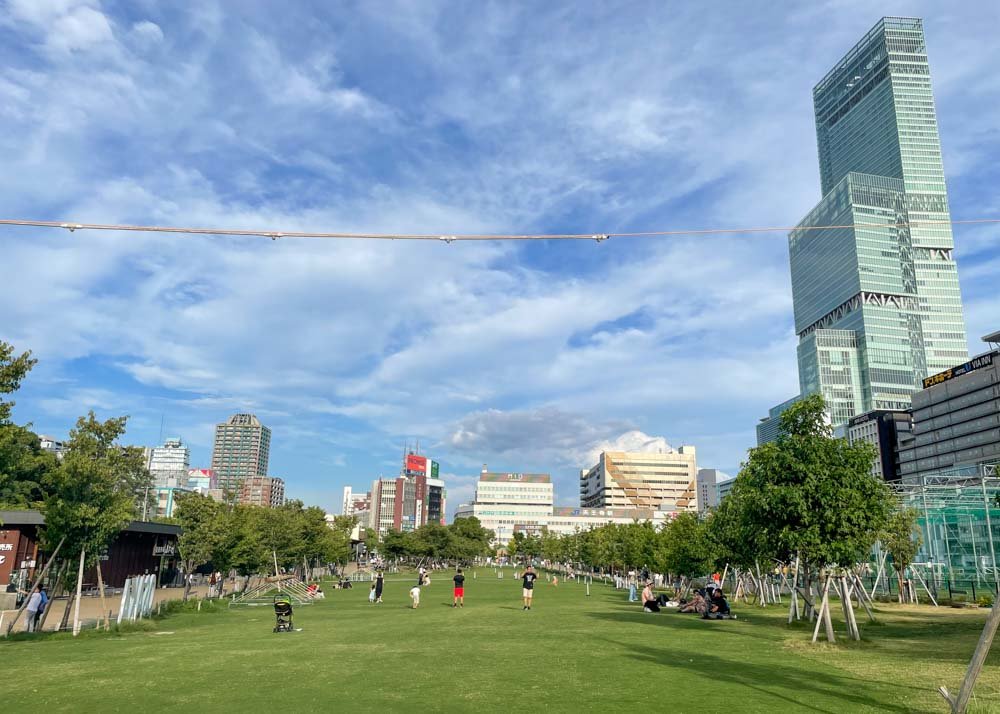 Tennoji Park Facilities
Keitakuen Garden
Keitakuen Garden is a picturesque landscaped Japanese garden in the Tennoji Park. It feels like a calm oasis in the urban jungle surrounding the park. You can admire here the native flora while sipping on a hot tea in the tea house.
The garden is open daily from 9:30 to 17:00 (hours may differ during public holidays). There is no entrance fee.
Osaka City Museum of Fine Arts
Right next to the Keitakuen Garden, there's a magnificent building which serves as home to the Osaka City Museum of Fine Arts. The museum opened in 1936 and it showcases a large collection of Japanese and Chinese art connected with Buddhism. There are many contemporary exhibitions throughout a year from around the world as well.
The museum is open daily from 9:30 to 17:00 (it's closed on Mondays). The admission is 300 yen for an adult.
Harukas 300
As I mentioned earlier, Tennoji park is located right under Abeno Harukas, Japan's highest skyscraper (as per October 2021; note: Tokyo Skytree and Tokyo Tower are taller, but they are considered 'structures', not buildings). On the top floors in the 300 m height, there's an observation platform called Harukas 300 from where you get the best view over Osaka and surrounding mountains.
The observation deck is open daily from 8:00 to 20:00. The admission is 1500 yen.
Tennoji ZOO
If you are travelling to Osaka with children, you shouldn't miss the opportunity to visit the 3rd oldest ZOO in Japan – Tennoji Zoo. Tennoji Zoo welcomed its visitors for the first time in 1915 and today is the home to over 1,000 animals of more than 200 different species from all around the world.
The Zoo is closed on Mondays, but otherwise it is open daily from 9:30 till 17:00. The entrance fee for adults is 500 yen and 200 yen for children.
How to get to Tennoji Park
Tennoji Park is located right next to the Tennoji station which is an important transportation hub in Osaka. You can get there with Osaka Loop line, Midosuji and Tanimachi metro lines, Yamatoji line or Hanwa line.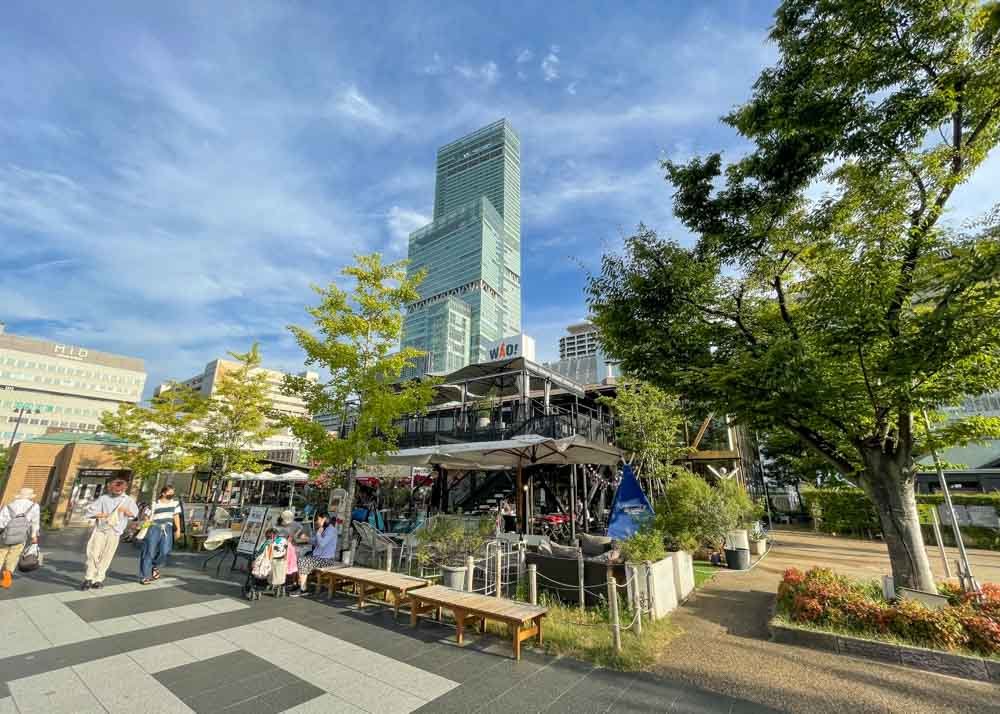 Utsubo Park
Utsubo Park is not so large, but it provides the much needed green oasis in the city centre of Osaka. There are some kids' playgrounds, wild corners with lot of greenery, sports facilities and a lovely rose garden with the views of Osaka skyline. The main season to see the roses in bloom is May and October so if you love these prominent flowers, plan your visit accordingly. Utsubo Park is open 24/7 without any entrance fees.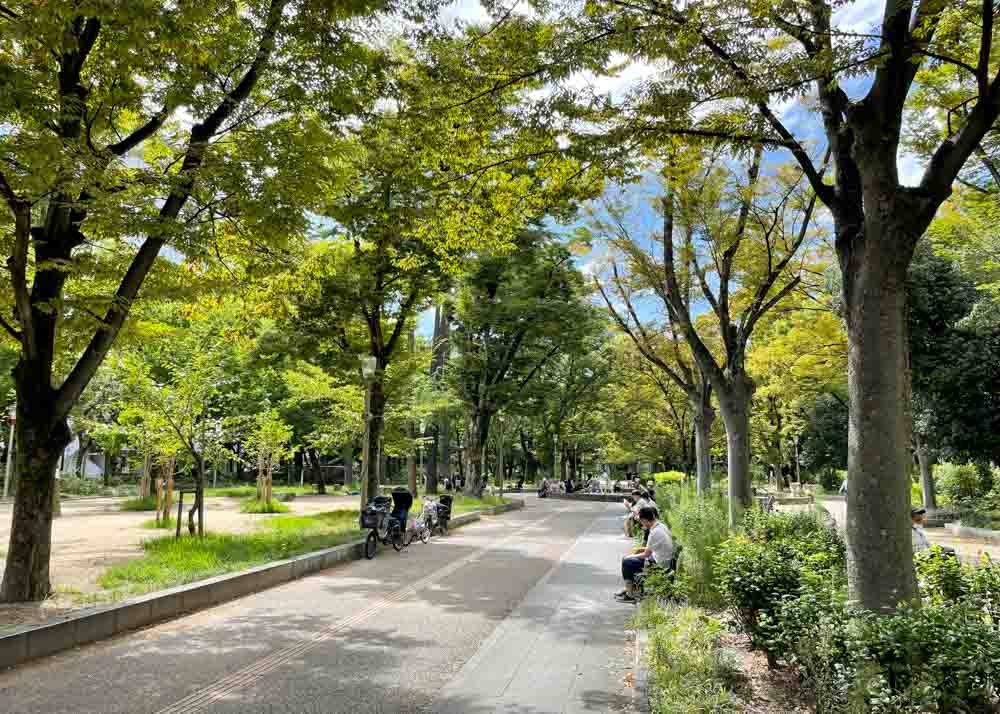 How to get to Utsubo Park
The closest station to Utsubo Park is Hommachi, where you can get with red Midosuji, green Chuo and blue Yotsubashi metro lines. In Hommachi station take the exit number 24, which is the closest to the park's entrance.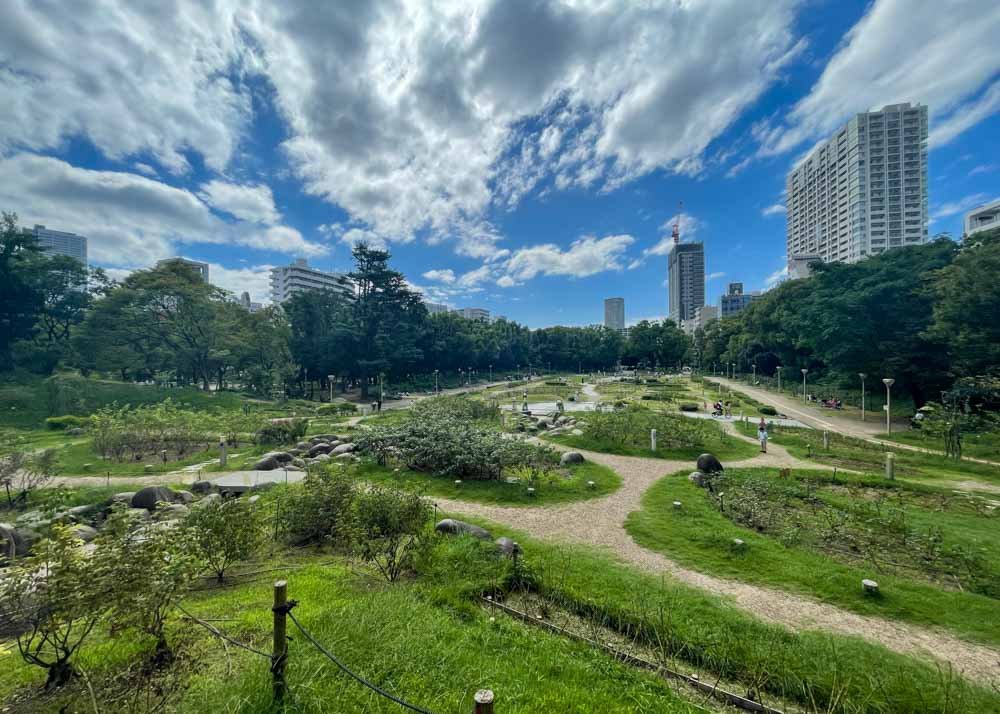 Daisen Park
On the south of Osaka, there's a historical city of Sakai, which is home to several interesting parks. The first one is Daisen Park filled with trees, a pond and a Japanese Zen garden with traditional teahouse. However, Daisen Park is famous for its kofun – megalithic tombs with a shape of a keyhole. The largest one is called Daisen Kofun and it is believed that it is a grave of the Emperor Nintoku who ruled in Japan in the 16th century.
Even though the tomb is not open for public and it is isolated from visitors by a moat and forest, you can see it from a path around the circumference.
How to get to Daisen Park
The closest station is Mozu station, where you can get with Hanwa line. From Osaka, you will have to take JR loop line to Mikunigaoka station and switch to Hanwa there. From Mozu station to the park it is less than 5 minute walk.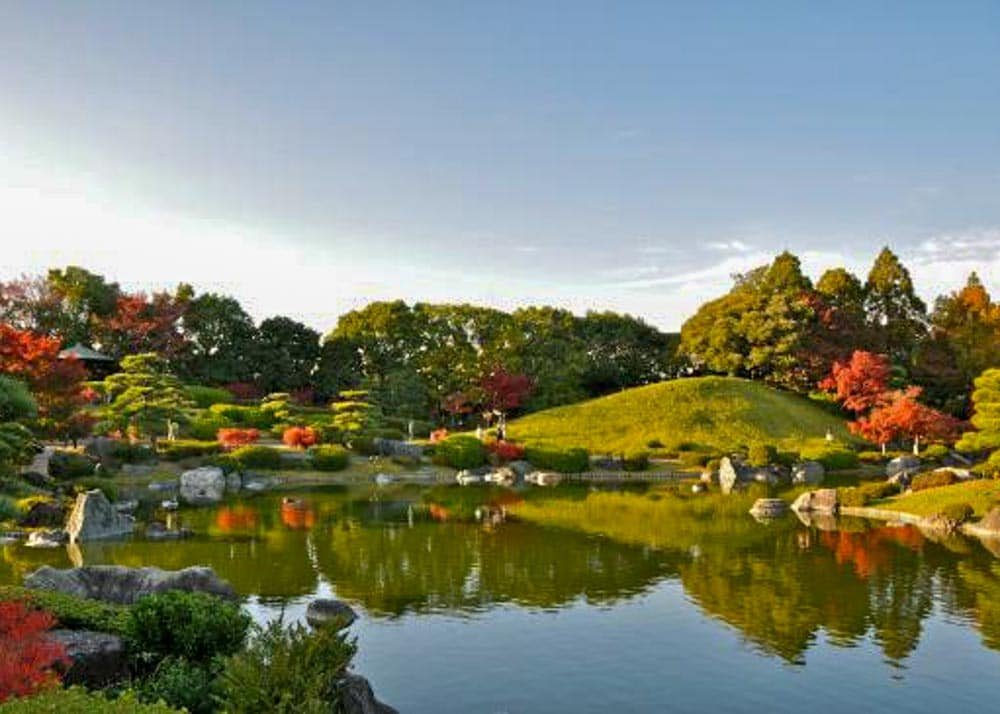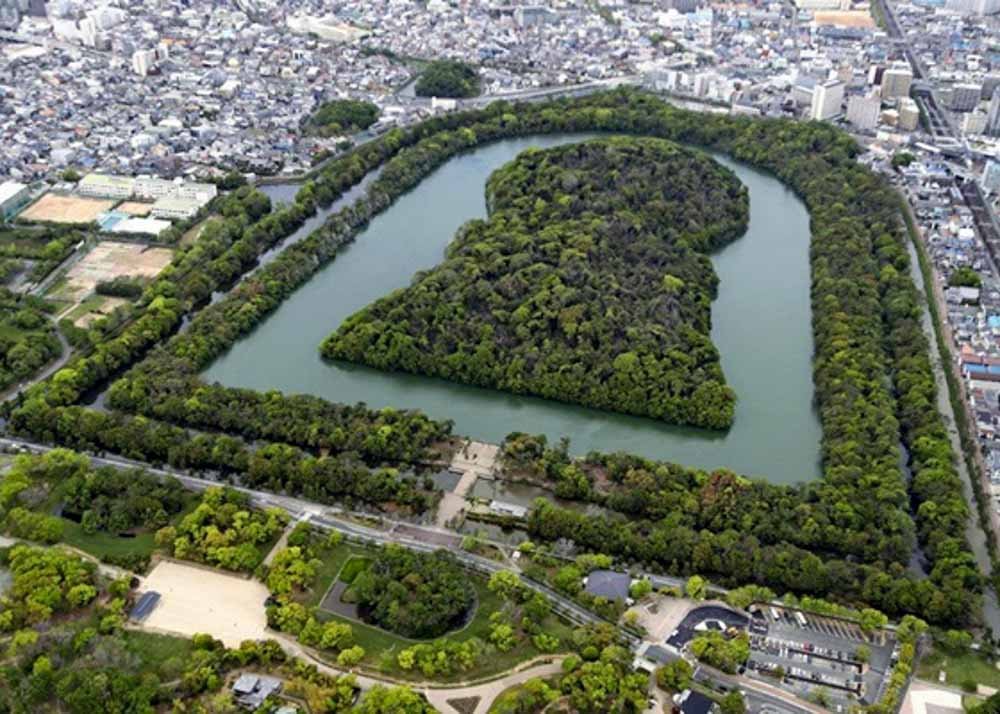 Oizumi Ryokuchi Park
Oizumi Ryokuchi is claimed to be one of the best parks in the whole Kansai region. The large green area in the heart of Sakai city features several great facilities and amazing playground for kids. The most popular is Adventure Land with a giant slide, several monkey bars, tunnels, suspension bridges and more. There's also a skate park and a golf course.
How to get to Oizumi Ryokuchi Park
The closest train station to the park is Shinkanaoka station where you can get with Midosuji metro line from Osaka. From the Shinkanaoka station it is still quite far to walk. You can take the Mihara Kanaoka-sen bus (美原金岡線) from the station and ride 3 stops to Oizumiryokuchi station, which is located right at the entrance of the park.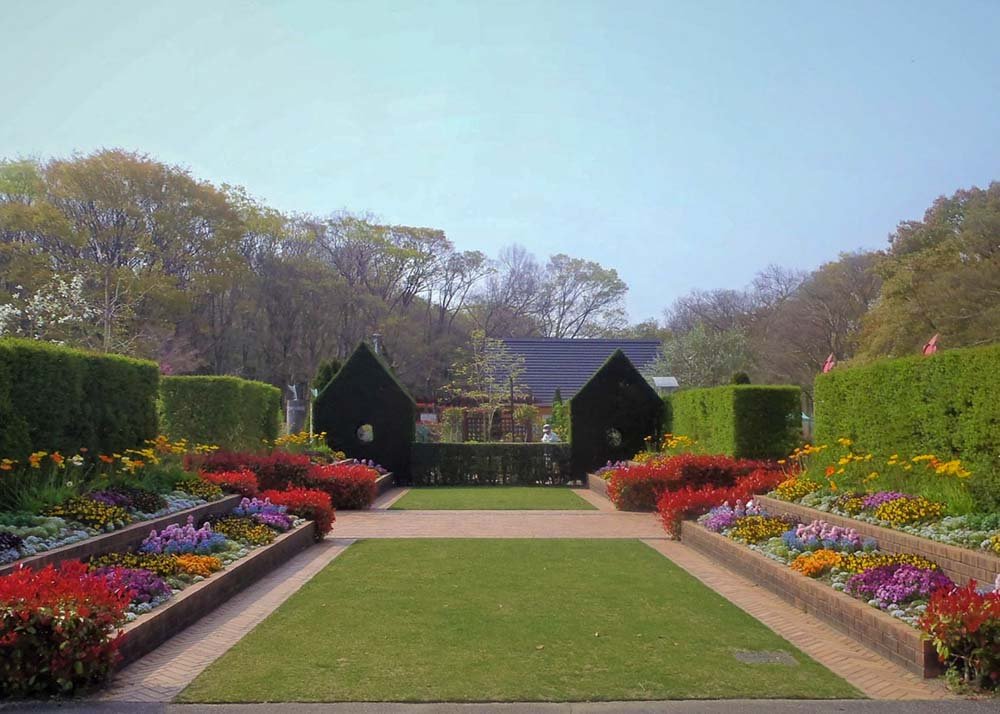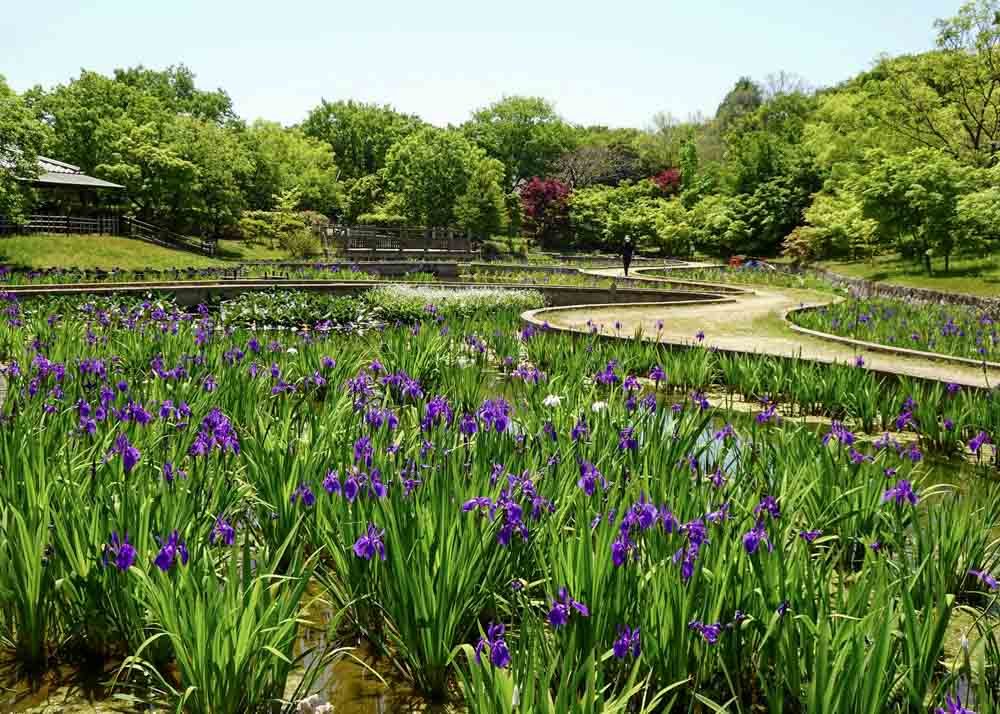 Hamadera Park
Hamadera Park, also in Sakai city, is one of the oldest parks in Japan. Located on the seaside, the park was founded in 1873 and since then it went through several renovations that brought many new and fun facilities. Today you can enjoy here cherry blossoms grove, a rose garden, tennis courts or a large swimming pool with water slides.
How to get to the Hamadera Park
The closest station is beautiful Hamadera Koen Station that was designed by Tatsuno Kingo, who also designed Tokyo Station and Osaka City Hall. Built in 1907, it is one of the oldest train stations in the country. You can get here with Nankai line.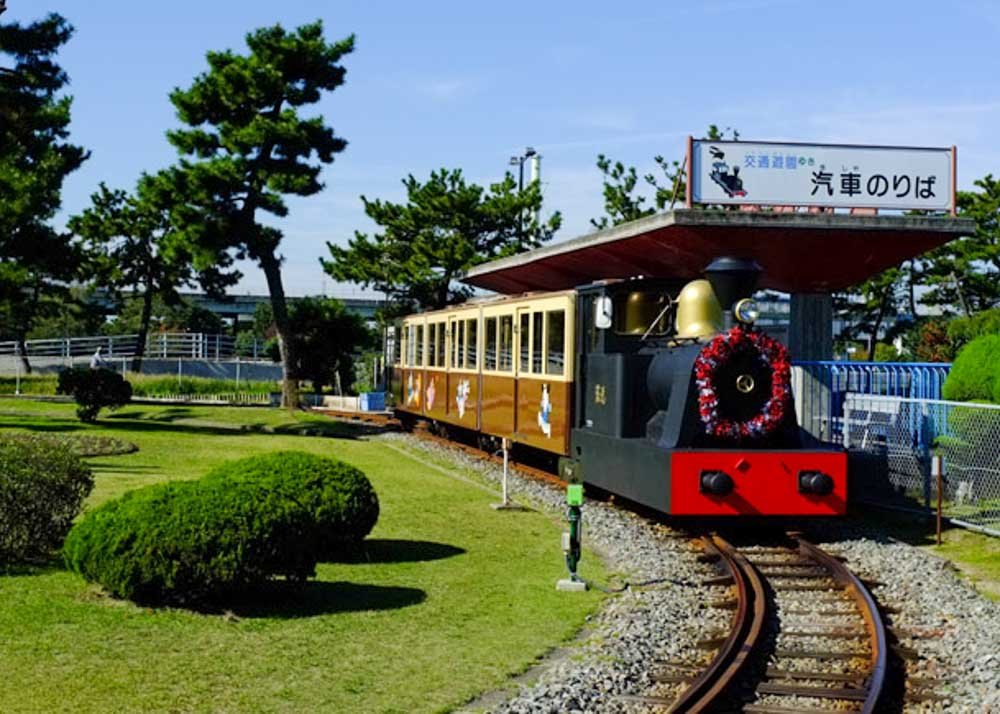 Expo 70 Commemorative Park
On the north of Osaka, in the city of Suita, there's a large remarkable park dedicated to opening of the first Asia Exposition in the 1970. Expo 70 Commemorative Park spreads over the area of 264 hectares and it includes several flower gardens, cherry blossom grove, restaurants, museums, sports facilities, forested areas where you can go on hikes and much more.
Expo 70 Park has enough facilities for you to spend here a full day. Refer to our previous article fully dedicated to Expo 70 Commemorative Park to make the most of your stay!
How to get to the Expo 70 Park
The most convenient way to get to the park is via Osaka Monorail. The closest monorail station is Bampaku-kinen-koen station. If you are coming from the city, you can take red Midosuji metro line to Senri Chuo station and hop on the Monorail from there.
Opening hours and admission fees
Even though Expo 70 Commemorative Park is a public park, it is well taken care of therefore fees and opening hours are in place. The admission for adults is 260 yen and 80 yen for kids.
The park is open daily from 9:30 till 17:00 with the last admission at 16:30.
Hattori Ryokuchi Park
Hattori Ryokuchi Park has been listed in the Japan's Top 100 Historical Parks and Japan's Top 100 Urban Parks for a good reason. The large park is a popular hangout spot with many facilities, barbecue areas, botanical garden and large lotus pond. The main reason, however, why you should visit this park, is its unique Open-Air Museum of Old Japanese Farmhouses. This museum transports you in an instant to a beautiful and tranquil Japanese countryside!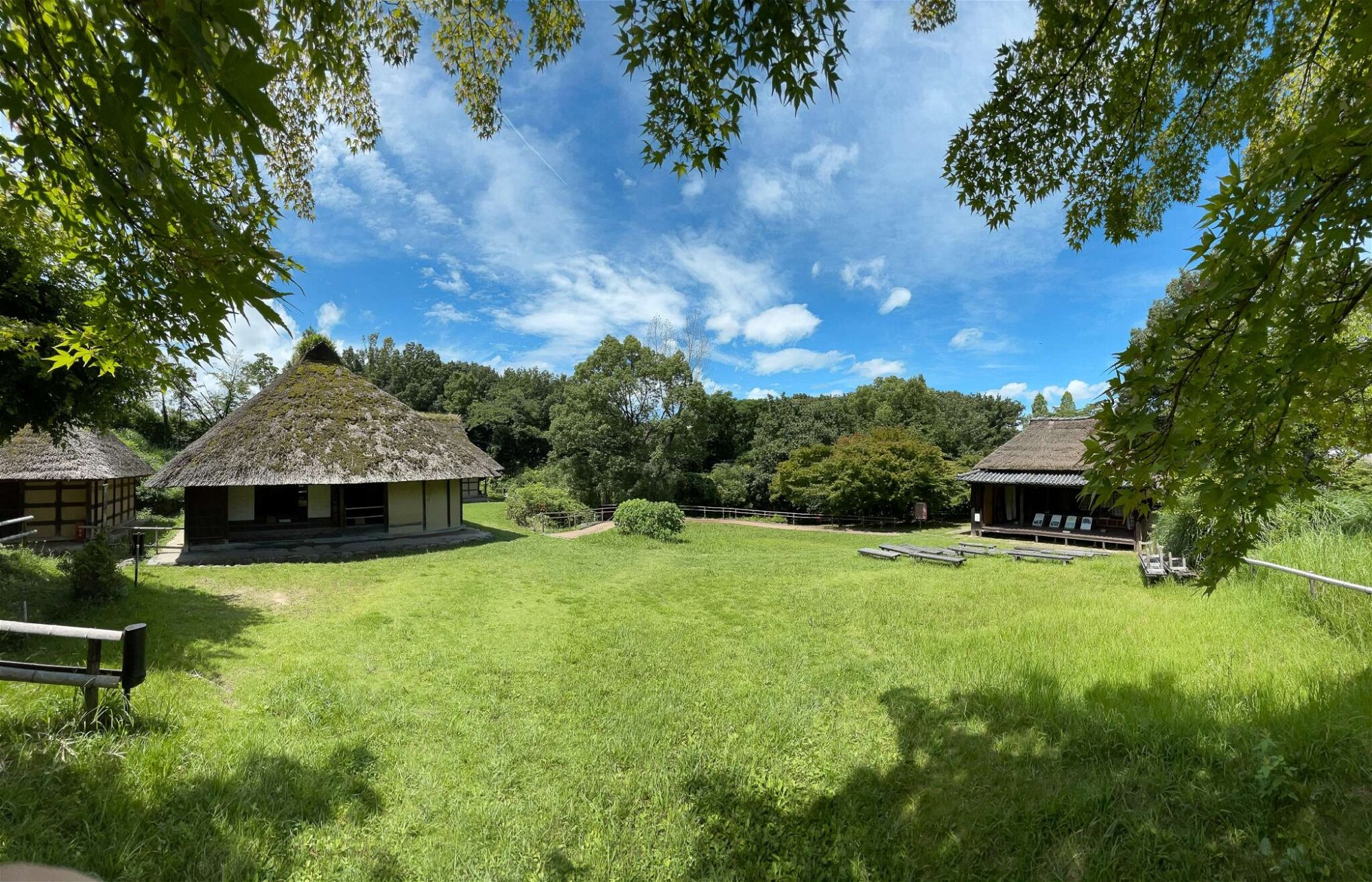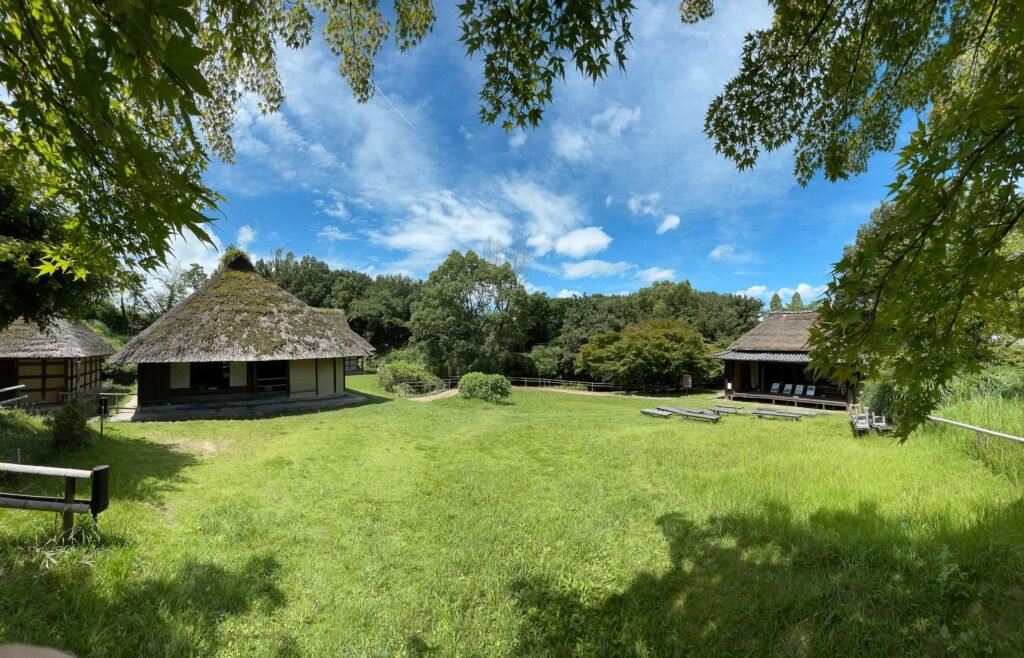 Similarly to Expo 70 Commemorative Park, we have got a whole detailed article about Hattori Ryokuchi Park with an overview about the Open-Air Museum of Old Japanese Farmhouses as well. You can find it HERE.
How to get to the Hattori Ryokuchi Park
The closest station to the park is Ryokuchikoen station. You can get there easily with red Midosuji metro line. The park's main entrance is right next to the station.
Opening hours and admission fees
The park is open 24/7 and the admission is free of charge. If you would like to visit the museum, the entrance fee is 500 yen for an adult and 200 yen for kids. The museum is open daily (except off Mondays) from 9:30 till 17:00. Last admission is at 16:30.