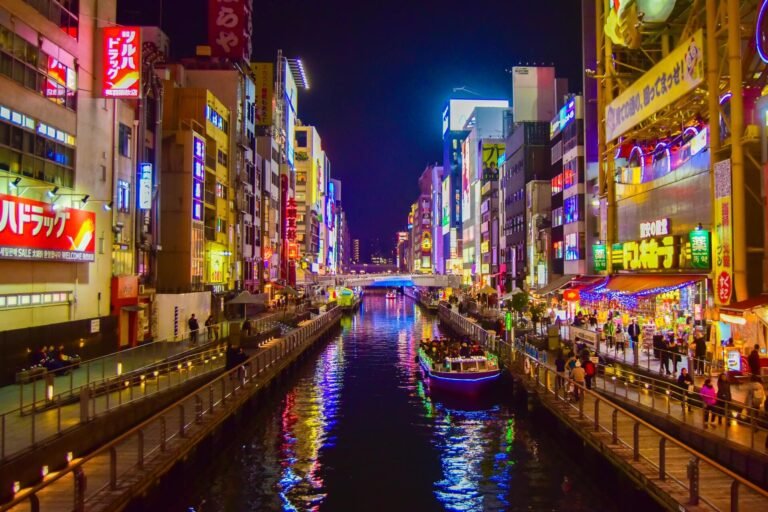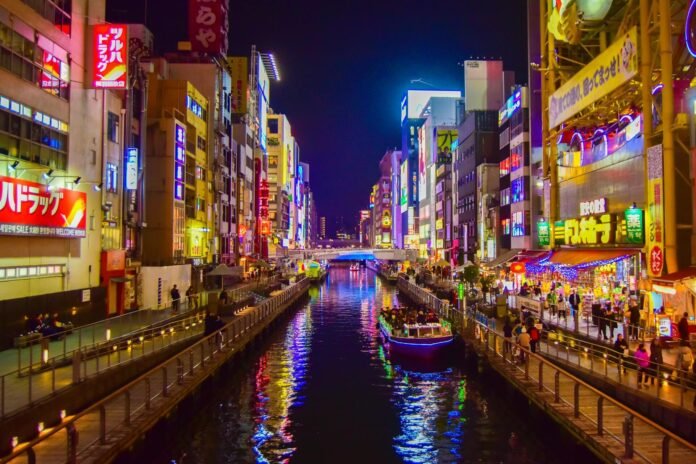 Today we continue our adventures in Osaka's nightlife scene. Last time out, we talked about the many exciting things to see and do in the Umeda district at night. For our 2nd part today, we move on to what many regard as the center of Osaka's clubbing culture. Today, we take a journey into the hive of fun, intrigue and ocassional mystery that is the Namba and Shinsaibashi area. Osaka nightlife Namba
Starting Your Night Out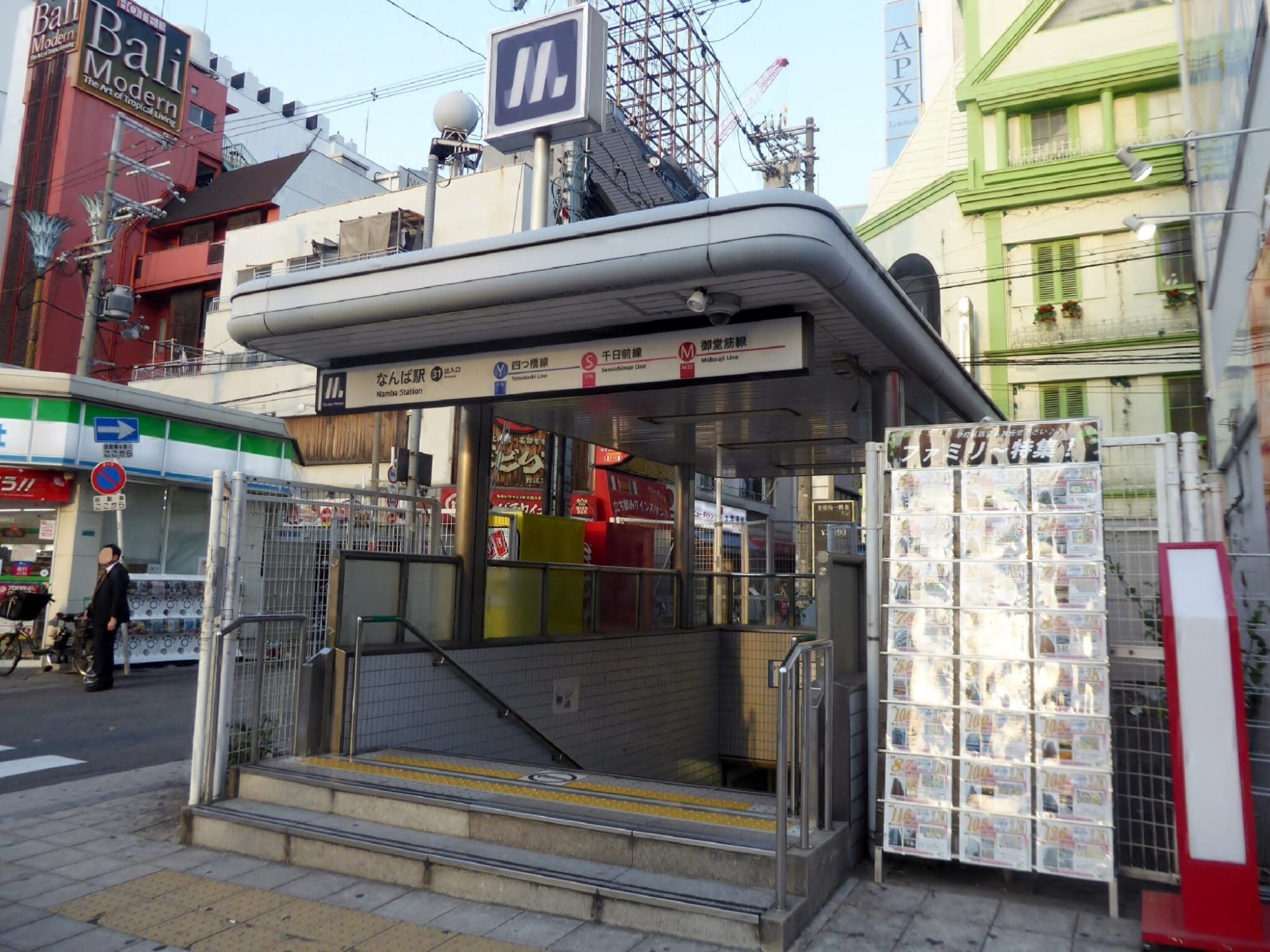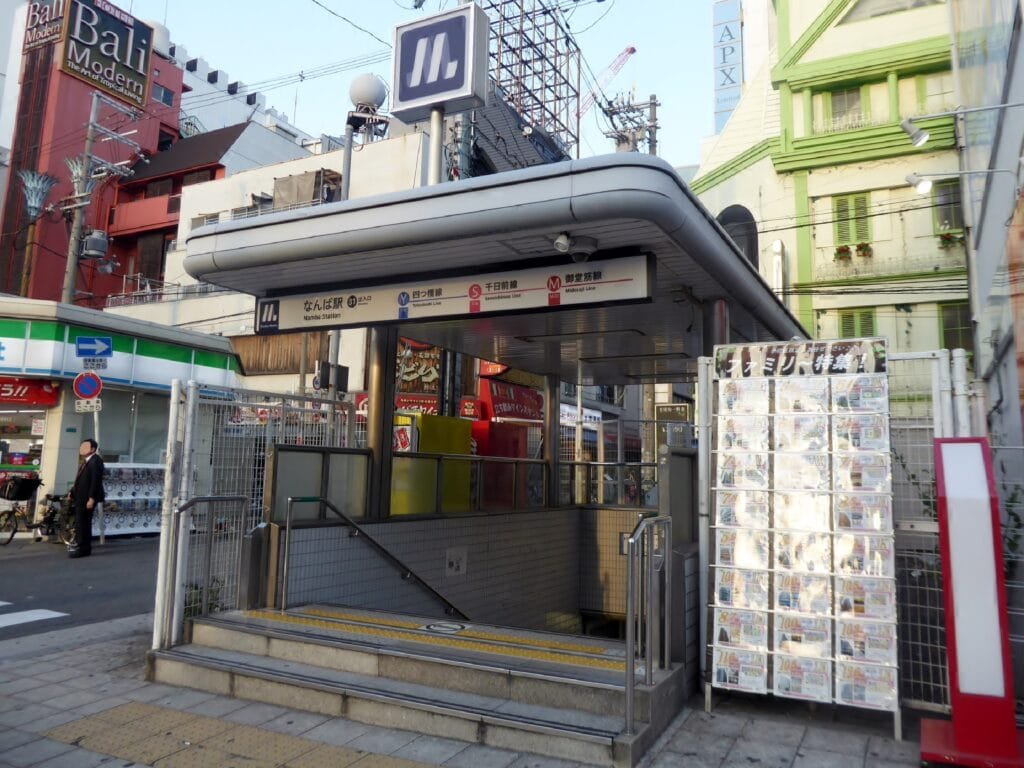 As was the case when we previously visited Umeda, we will begin our night out by looking at some dinner options.
Here are 3 different ideas to start your evening out the right way, with a good feed.
1) Fukutaro Okonomiyaki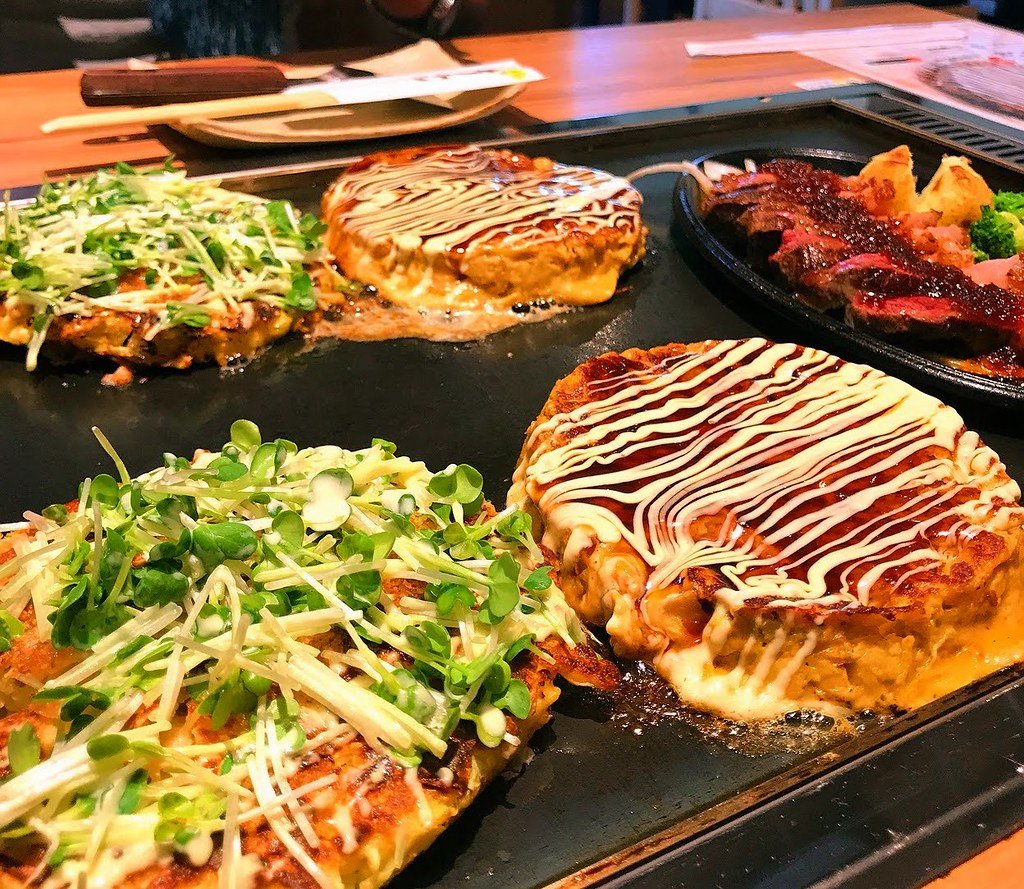 Okonomiyaki is one of Osaka's best known dishes. Indeed it even has its own unique style of preparation. If you've ever sample Hiroshima style Okonomiyaki, then the difference between this and the Osaka variant should immediately come into focus.
Whereas Hiroshima Okonomiyaki is layered delicately, almost like some kind of Japanese lasagna, Osaka dispenses with such pretentions of formality. The eggs, fresh vegetables, meat and other ingredients are all thrown together on the hotplate, to create a taste sensation you will never forget. Osaka is definitely a city that favors flavor over aesthetics when it comes to food.
As far as Osaka Okonomiyaki goes, you really can't go wrong with Fukutaro. Located in the Sennichimae area of Namba, the restaurant is just a short, 5 minute walk from Namba's JR and Subway Stations. The restaurant featured as part of a BBC series on Japanese cuisine back in 2017. It enjoys a reputation with both locals and visitors alike as a place to enjoy delicious and authentic okonomiyaki prepared as only Osaka knows how!
2) Namba Parks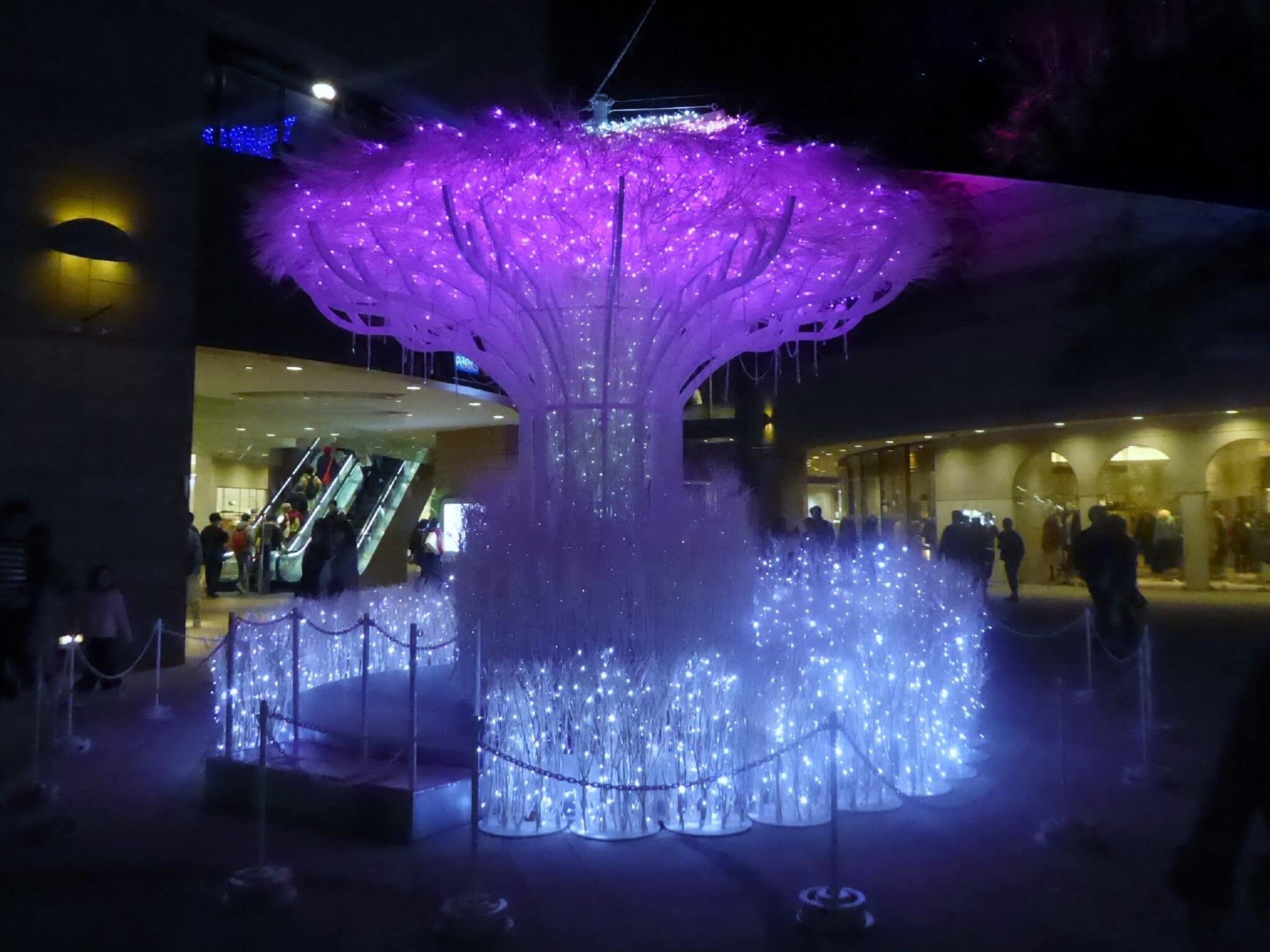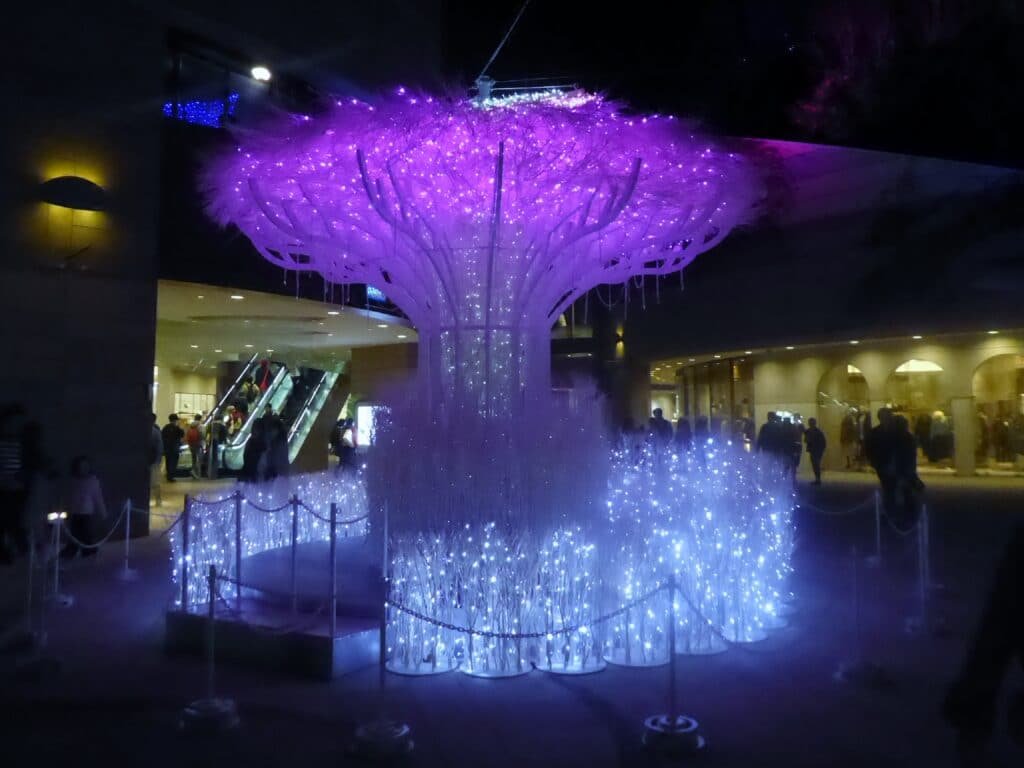 Another excellent venue to enjoy dinner and some light drinks before hitting the clubs is Namba Parks. This multi-level shopping center, leisure hub and dining venue is one of the city's most popular dating spots. One look around the place and it's not hard to see why. Atop the shopping levels, you will find the food court. Here, all manner of tastes are catered for, from prime steaks, to simple beef bowls.
A particular favorite of mine is the "Doria" restaurant. First created in Yokohama around 100 years ago, by a Swiss chef, doria falls somewhere between a gratin and a risotto. Like a risotto, the base of the dish is filled with delicious rice in the creamy sauce of your choice. However, the cheesy crust on top is much more reminiscent of a French gratin. Nobody knows for sure, but rumors say that the chef who created the dish did so when a guest asked for a gratin, but there were no potatoes left in the kitchen. So, culinary improvisation took over, and the rest, as they say, is history
Also, if you're intending having a few beers or other alcoholic beverages over the course of the evening, then a deep bowl of doria is an excellent insulator for delicate stomachs!
Once you've enjoyed dinner, you can also sample the rooftop gardens. During the festive season, the gardens become a dazzling show of lights and color. You can also enjoy far-reaching views of the surrounding city center. The garden also has a couple of coffee shops and bars to enjoy casual drinks too.
3) Old School Yatai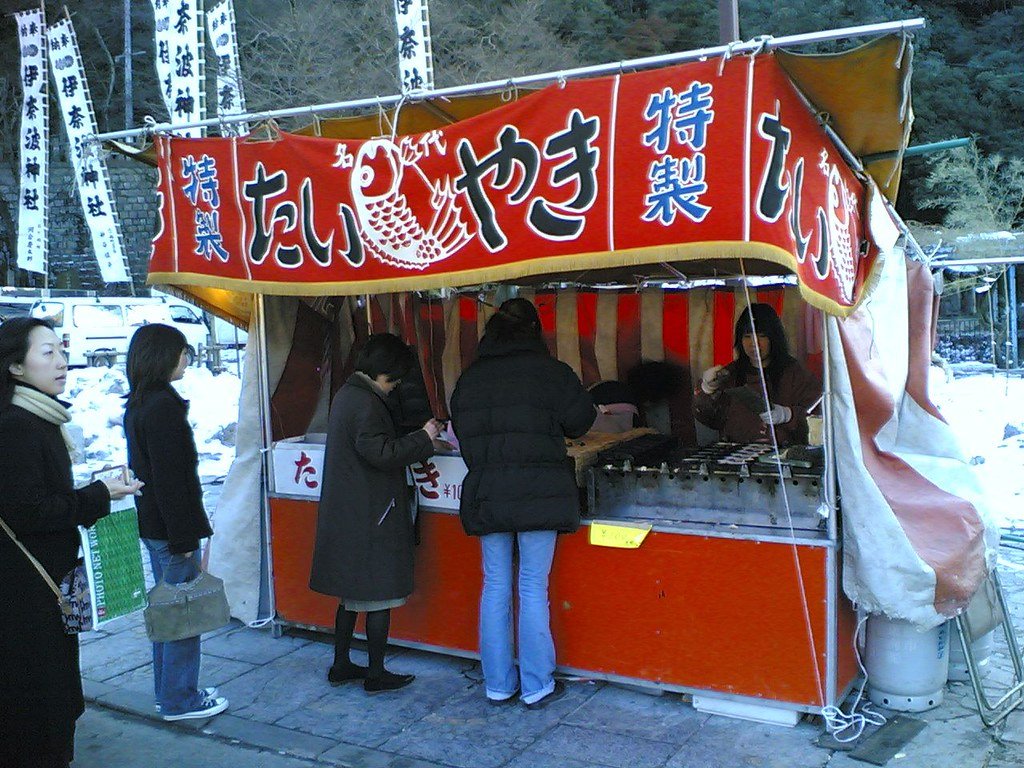 There's definitely a lot to be said for a delicious bowl of doria, or a simmering okonomiyaki. However, if you're going on a night out in Namba and Shinsaibashi, then really there's only one place to be for your pre-club grub, and that's the Dotombori.
Along the streets that run parallel to the canal itself, visitors will notice a series of outdoor foodstalls. There is, of course, a plethora of excellent restaurants in this area too, but these street stalls have something no restaurant can replicate: character.
Known colloquially as "yatai" these stalls serve variety of local favourites. Yakitori (grilled chicken skewers), Takoyaki (octopus dumplings) and kara-age (fried chicken) are especially popular.
They have a wide selection, and I would encourage all visitors to walk the full length of these streets at least once. I believe it's a good idea to see all the stalls and their unique foodstuffs, before settling on what you want to eat. For those who like a drink, many yatai also offer the option to combine your food order with a beer or "chu-hi" (fruit flavored alcoholic drink) for a discounted price. Remember to that, unlike the UK, and many states in the US, Japan does not have any laws banning drinking outside. So, if the weathers good, find a bench along the Dotombori, open up a can and enjoy a simple,yet delicious feast.
On to the Pubs and Clubs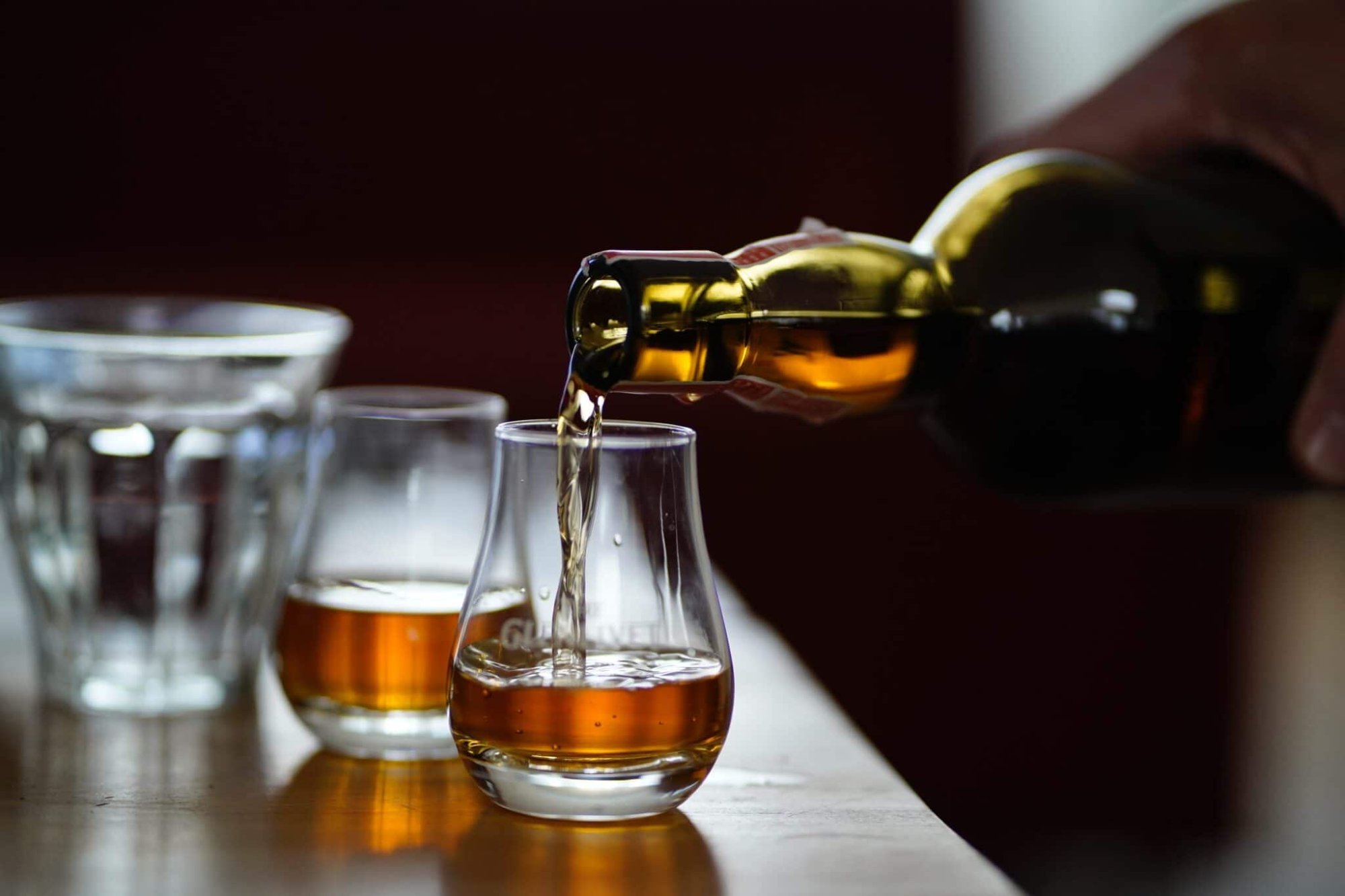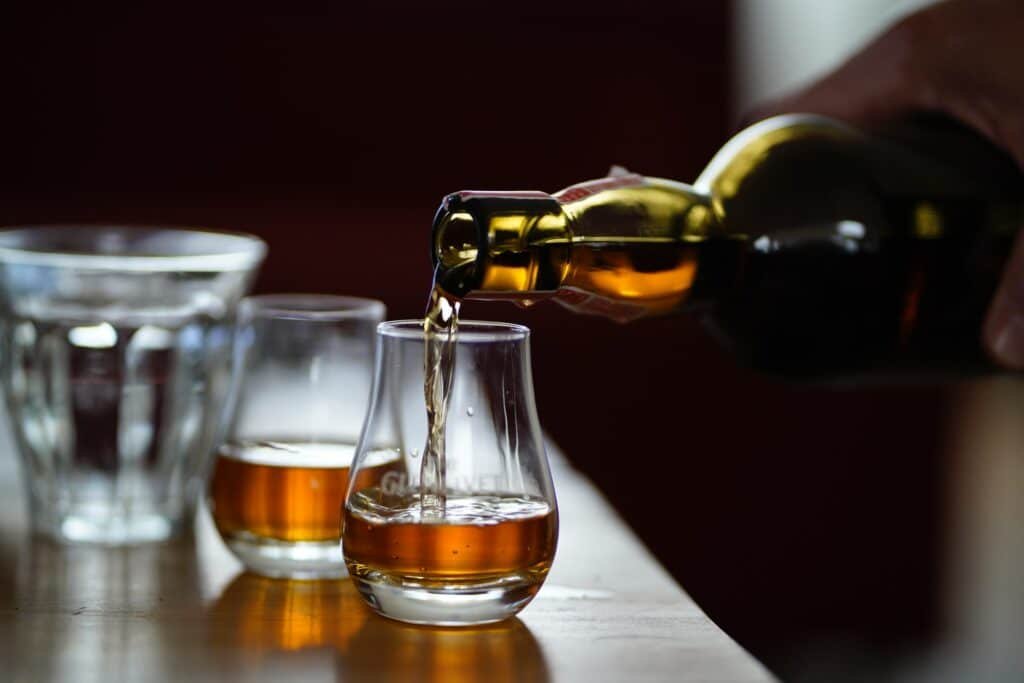 With everyone in your party by now, hopefully, suitably fed, it's time to move on to the next part of the evening, the bars and the clubs.
Let us begin with a rundown of some of the best bars in Namba and Shinsaibashi. These places all offer visitors a warm welcome, but each one presents something a little different from the last. Each has its own unique quirks that will only enhance your night out.
Here are 3 bars to consider as the next stop on your night out:
1) Balabushka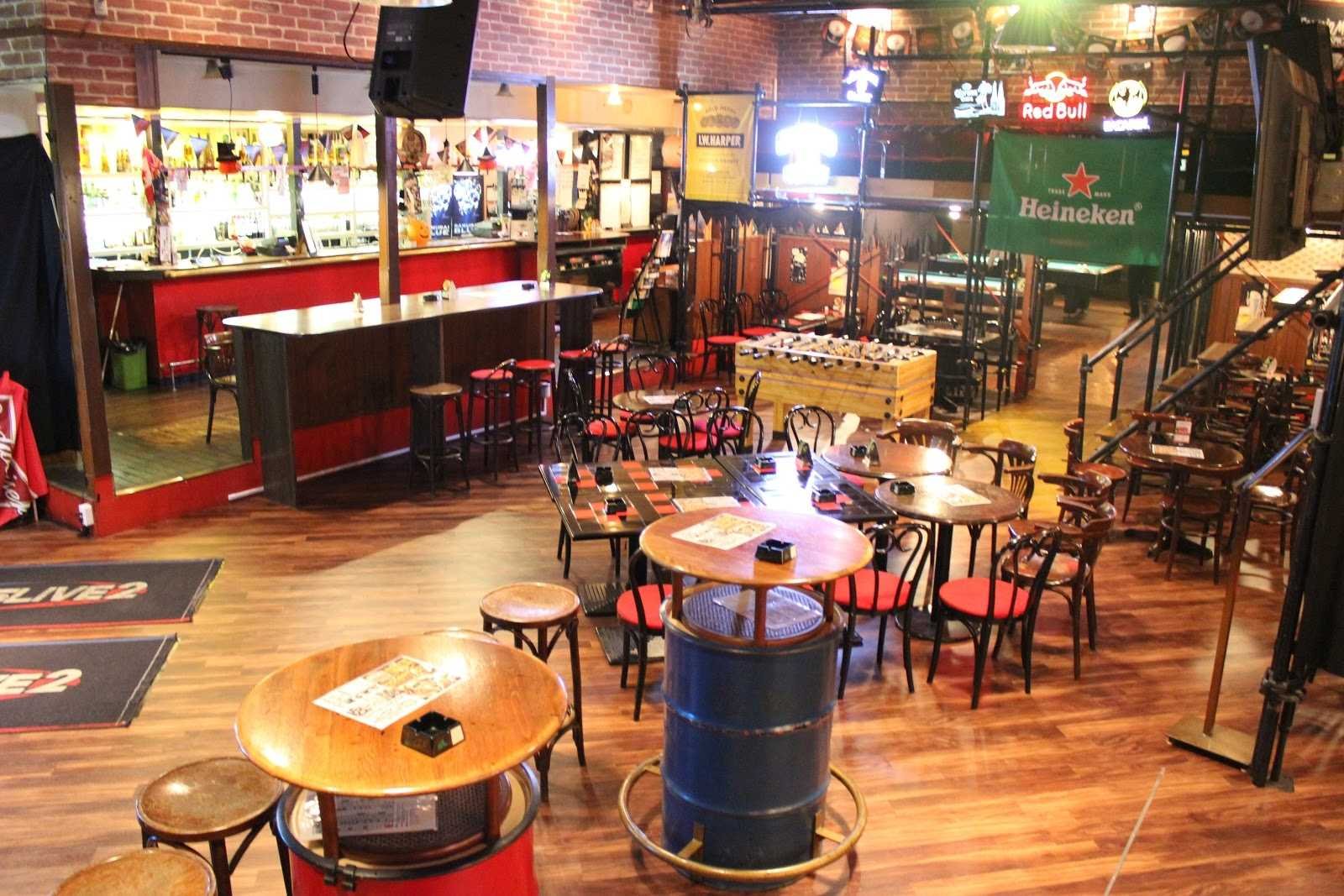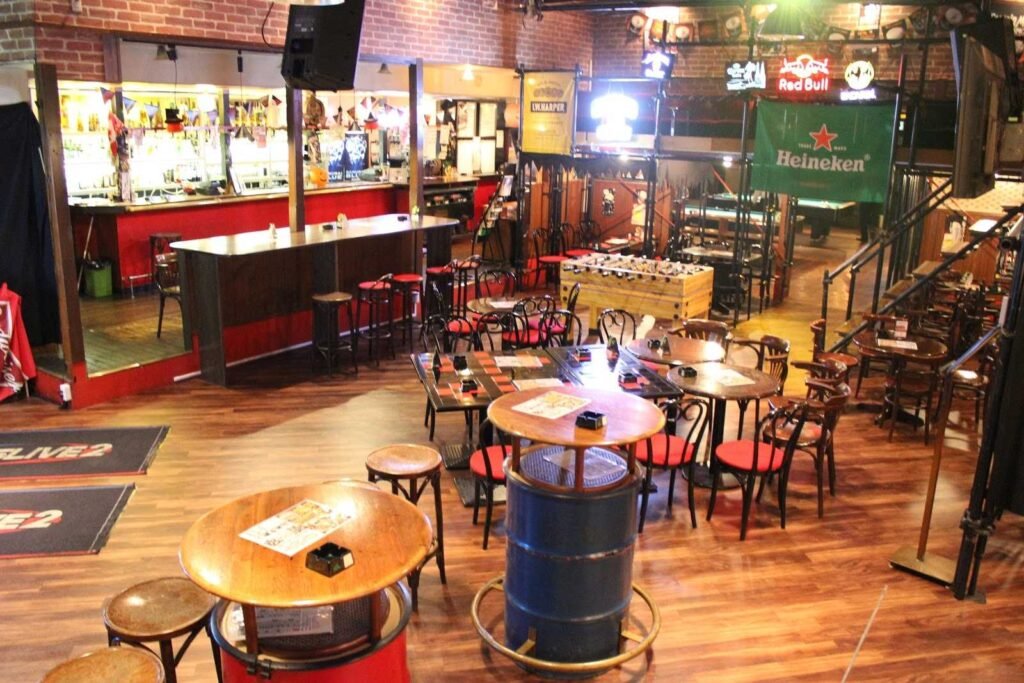 A combined bar and dining venue, with a layout similar to that of dance club, Balabushka is one of those places that has a little something for everyone. You'll find it in the western quadrant of Shinsaibashi, about 5 minutes on foot from the main strip.
If you visit before 8pm, you can enjoy happy hour, where a selection of drinks are available for only 400 yen. The bar is also popular with Osaka's foreign community. Frequent international parties and other events take place here. As a result, the staff, and many of the Japanese regulars can communicate in reasonably good English.
Balabushka also has darts, football tables and a number of other distractions to enjoy while you are there.
2) PC and Retro Bar Space Station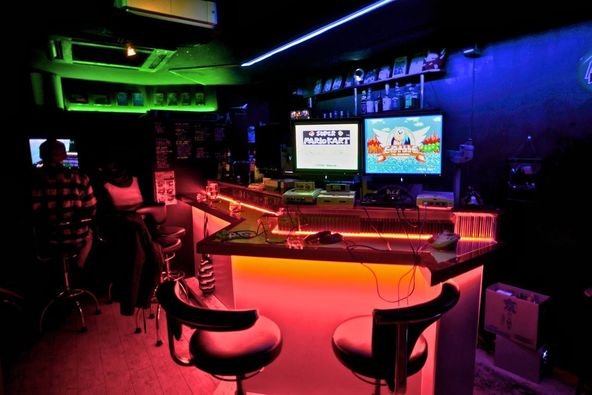 As the home of gaming giant Capcom, and host to a wide array of video game arcades, Osaka is something of a mecca to gamers. Nowhere is this more immediately apparent than when you pay a visit to Space Station. Sitting just off of Triangle Park, in the heart of Shinsaibashi, Space Station is a gaming paradise.
Remember your old Sega Mega Drive or Nintendo NES system?
Well they have both here, along with a huge range of other retro consoles and thousands of games waiting to be played. The drinks are reasonably priced too, considering the prime location. From time to time, Space Station also has gaming tournaments and themed events such as Halloween and so on.
Overall, it's a great place to spend a couple of hours that offers something a bit different from most other bars and drinking venues in the area.
3) 200 Yen Bar Moon Walk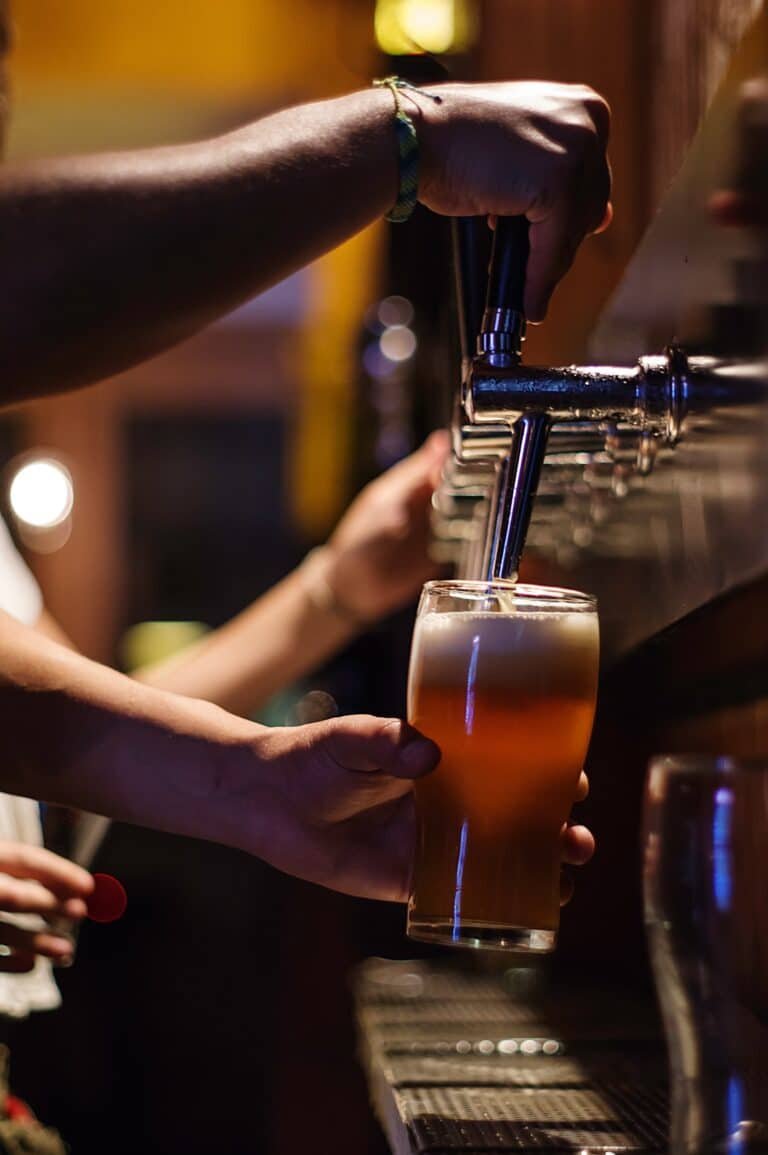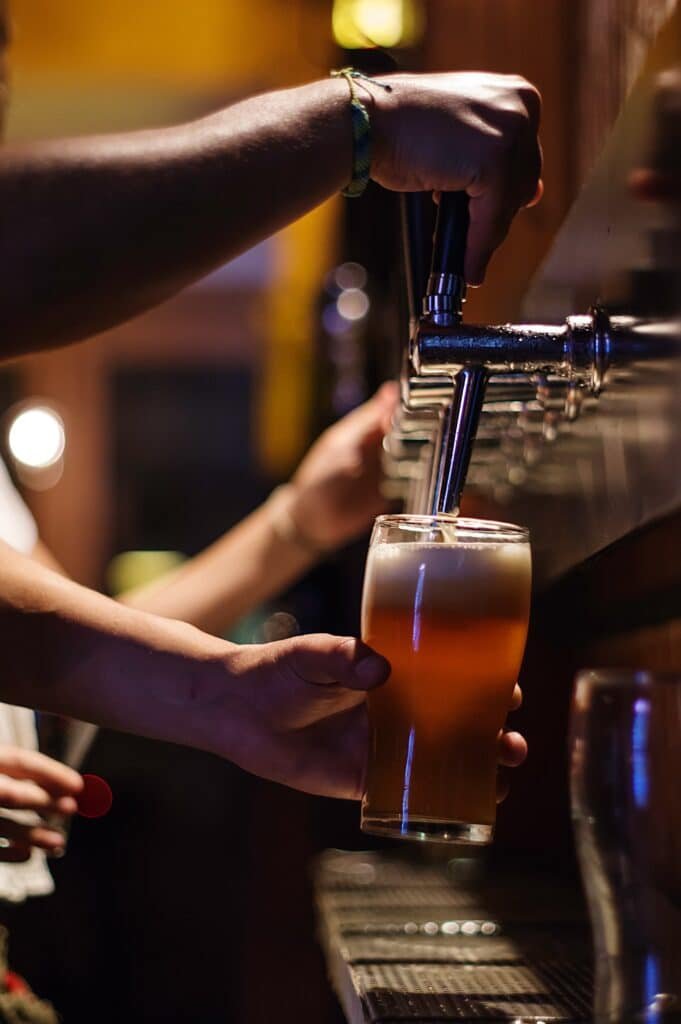 Now, ordinarily, I would not encourage readers to visit a bar that charges a seating fee. Such things are, in my opinion, a rip-off in most cases. However, 200 Yen Bar Moon Walk is one of the rare places for which I am willing to make an exception.
There is a flat 400 yen per person fee to pay when you take your seat. However, once this is out of the way, all cocktails are only 200 yen. There is huge variety of drinks to choose from. You name it, Bar Moon Walk probably has it.
This is quite a small venue, and it can get very crowded, especially on weekends. However, the drinks are cheap, the service is great and the ambiance is relaxed.
Also, compared to prices elsewhere, so long as you plan on having at least 2 or 3 drinks, the cover charge soon pays for itself.
Given the size however, if you're going out in a group of more than 3 or 4 people, you may be better off going to a larger venue, like Balabushka.
It's Clubbing Time!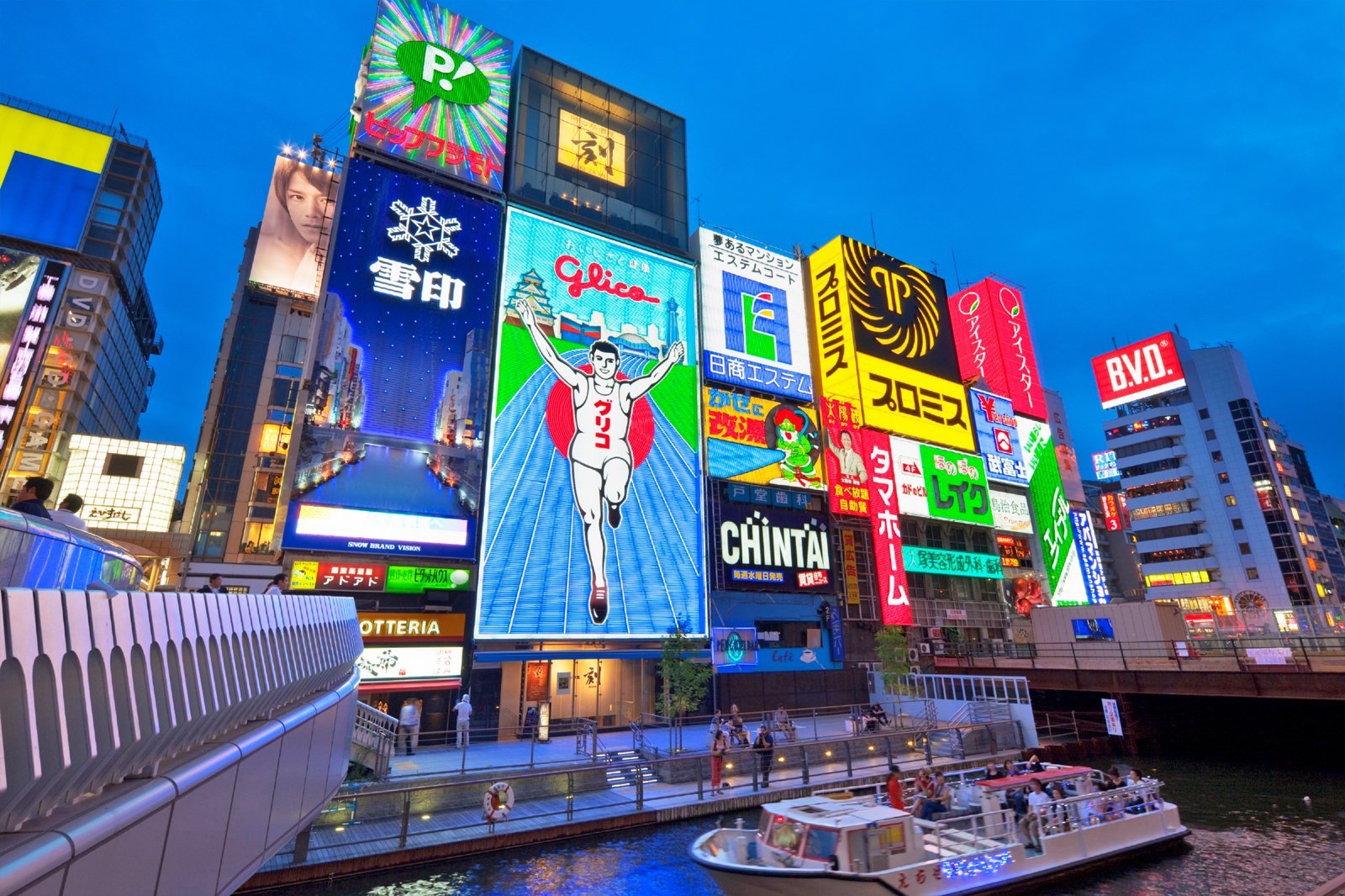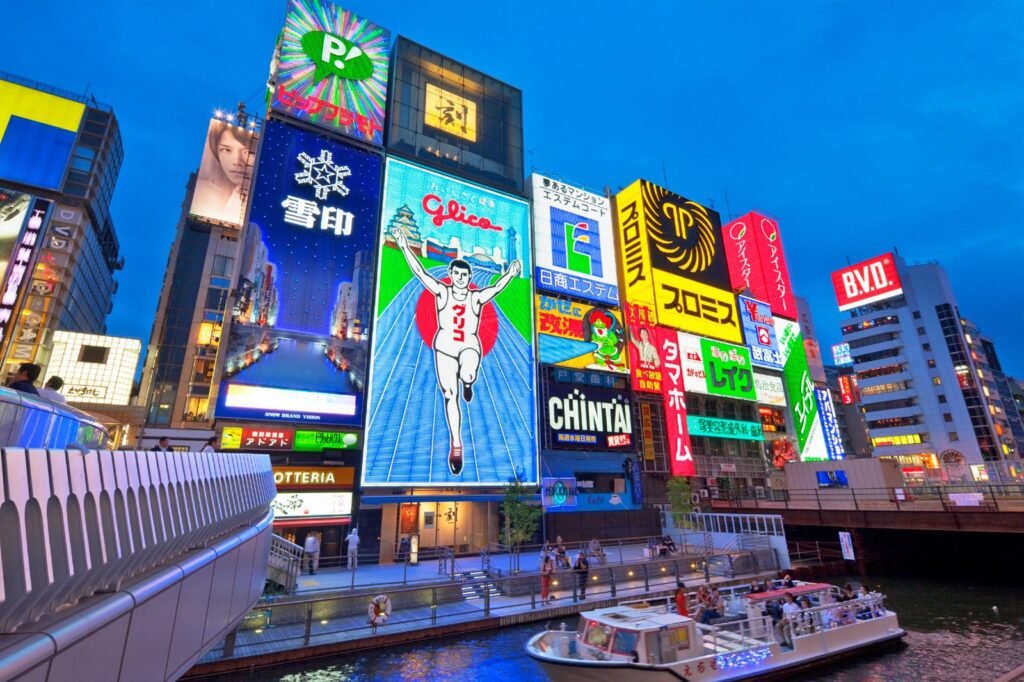 Ok, we've had dinner, we've seen some sights, and we've enjoyed a few casual drinks. Now it's time to get to the main event of the evening. It's time to hit the clubs.
Here are 3 of the best clubs you'll find in Namba/Shinsaibashi.
1) Giraffe Osaka Night Club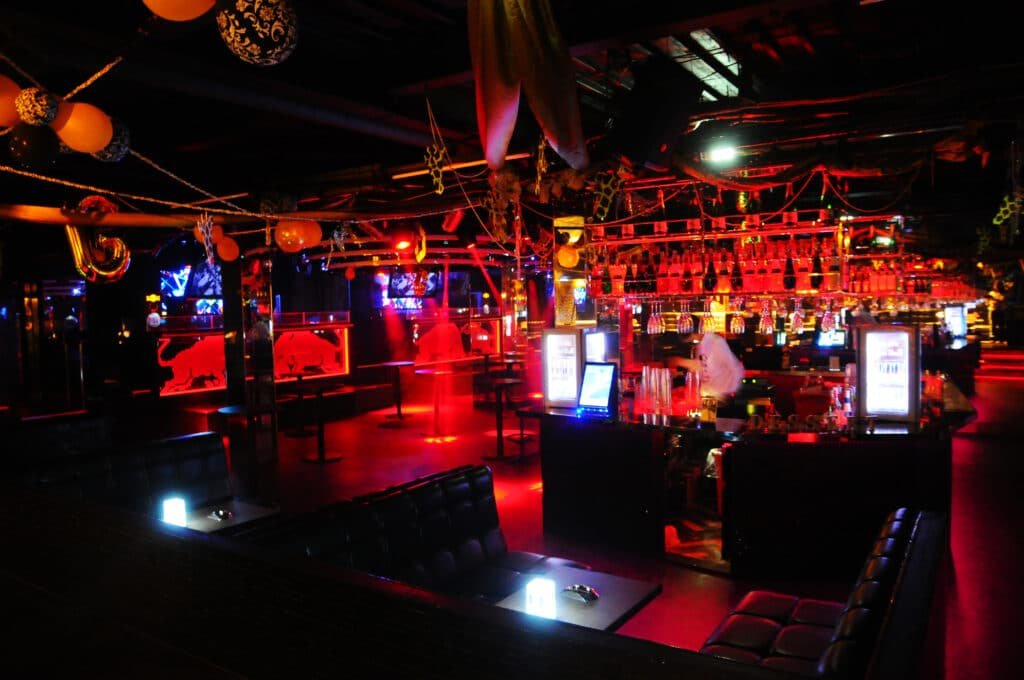 Giraffe is one of Osaka's largest and certainly best-known club venues. Located on the bank of the Dotombori itself, it is also within easy reach of most other venues in the area. Although Giraffe opens until 4am, it gets really busy from about 12am onwards, so I would strongly advise that you try to get there by 11pm if you're intending spending the evening there.
Giraffe has an eclectic mix of music to suit most tastes. However, like most other clubs in Osaka there are themed nights, and regular sets from guest DJs and live performers. On these nights, you may need to buy tickets in advance of the event, as getting in on the night might be tricky, and prices will vary.
However, on a regular night, entry to the club costs 2,000 yen. However, if you're planning on having a few drinks then you'll probably want to go with the "all you can drink" plan for 3,000 yen. This includes entry to the club and as many drinks as you like. Again, drink prices start from about 700 yen, so if you're planning on having more than one drink, the unlimited option makes sense.
Just remember, always drink responsibly. Giraffe enjoys a reputation as one of Osaka's safest venues, mainly because the security don't mess around if they see anyone causing problems!
2) Pure Osaka Night Club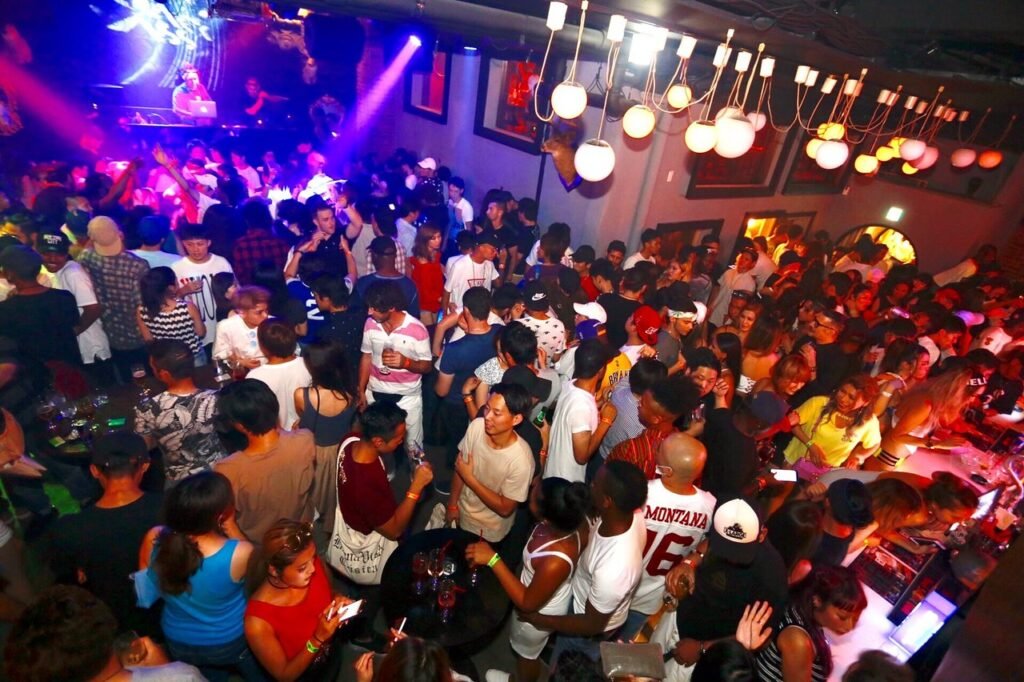 You could say that Pure Osaka, is a place for the clubbing purists (pun fully intended!).
Since undergoing a big renovation in 2018, what once a rather dark, drab yet cheap place to go later in the evening has relaunched itself as one of the classiest venues in the area.
Pure Osaka boasts state of the art lighting and audio technology. The layout is spacious, but still has seating tucked away in the corners for those who want to sit back, out of the way and enjoy the ambiance. It is a slightly more expensive option than Giraffe, considering the lack of an "all you can drink" option. The flat entrance fee is the same though. It seems clear from the outset that both venues have their sights fixed on different target markets. Pure Osaka seems to attract an older, slightly more monied crowd, with a greater emphasis on the music and the dancing aspects of clubbing. The club plays a good and varied mix of tunes each night.
Like most other venues though, there are themed nights, regular special guests and so on. Keep a lookout for these when planning your visit.
3) Night Club Bambi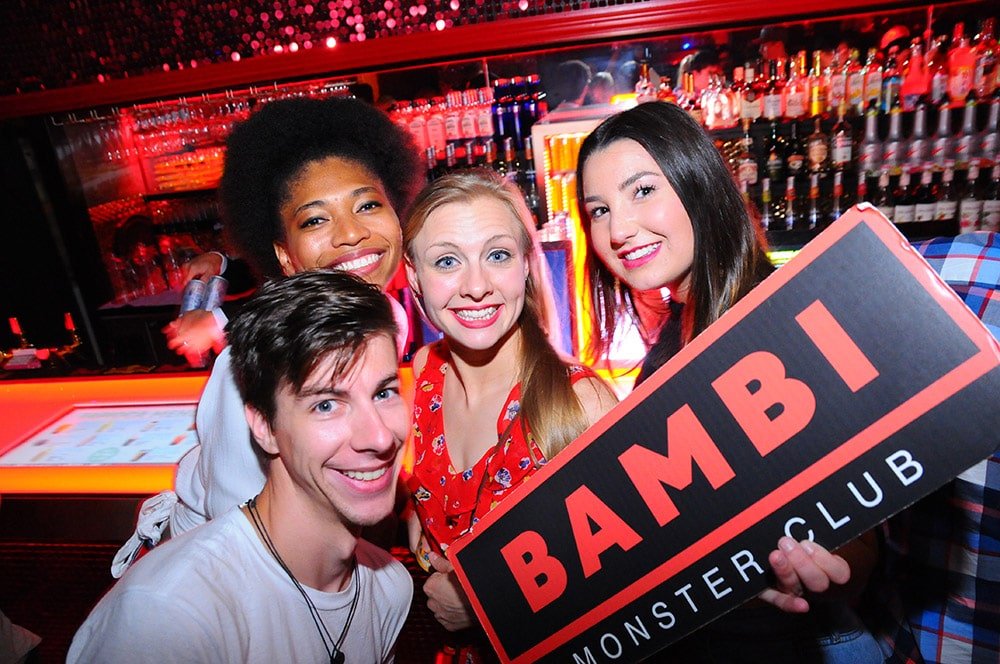 We round out our list with what most would consider the liveliest venue of the lot. Club Bambi has an emphasis on high-energy hip-hop and dance music. As such, it's definitely a night out for the younger, more energetic crowd. However, the music is good, the décor is decent and the drinks are reasonably priced. In terms of quality, value and the overall experience, Club Bambi probably serves as a happy medium between our previously mentioned venues. Just make sure you bring your dancing shoes. In this place, sitting on the sidelines really isn't an option!
Pricing here varies according to the day, it can be anything from 1500 yen to 3,000 yen per person for entry plus one free drink for men.
However, for the ladies, it's always half price.
And this is just the start of it…
So, there you have it. A tour de force of Namba and Shinsaibashi's nightlife. However, this list is by no means exhaustive. I would encourage any visitors to Namba and Shinsaibashi to take a look around the place and find their own venue of choice.
Did we miss your favourite hang-out?
Have you been to any of these venues before?
If you have then please drop a comment and let us know your thoughts.
Until next time, happy clubbing!