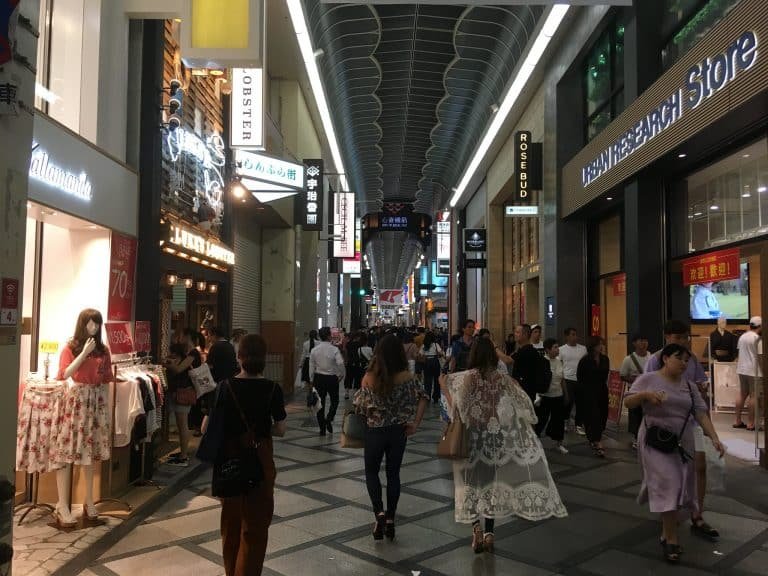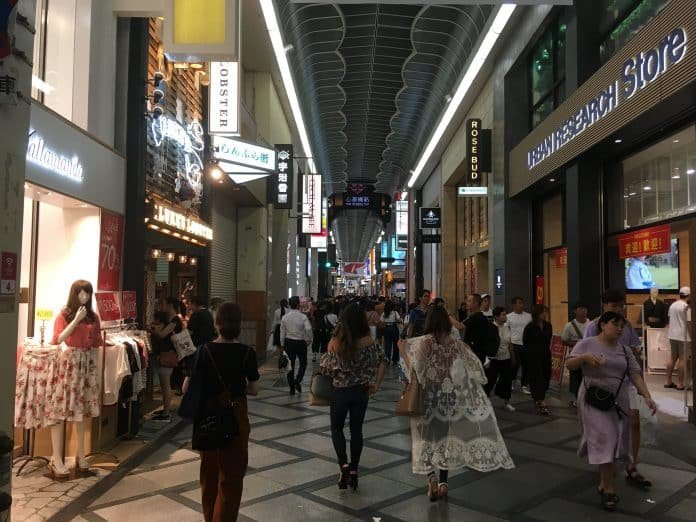 In Japanese, Chuo means middle, and indeed never has a city district been more appropriately named than Osaka's own Chuo Ward. Chuo Ward Osaka
Positioned right in the center of the city, it takes in some of Osaka's finest and most famous landmarks.
Despite a size of less than 9 square kilometers, Chuo Ward is probably the most visited and best known district in all of Osaka, as well as a home to around 60,000 residents.
There's almost too much to talk about in just one article here, but I'll try my best!
First let us begin in Shinsaibashi, always a popular haunt with tourists and locals alike.
There's lots to do in Shinsaibashi, but probably the most common pastime here is shopping.
Shinsaibashi Suji is a shopping arcade running more than a kilometer in length and accented with several side streets and alleyways with their own little stores, selling everything from typical tourist tat, to high fashions and fragrances. You'll also find plenty of trendy clothing and accessory stores here, which are especially popular with visiting tourists from China and Korea.
It is a sign of the times that many of the staff that work in these stores can now converse not only in Basic English, but also Korean and Putonghua.
At the northern end of Shinsaibashi Suji, you will find the Dotombori, (Also written as Dotonbori) perhaps Osaka's most iconic location.
So ubiquitous is its image in popular movies, video games and other popular media, that some say the area itself is a character in its own right.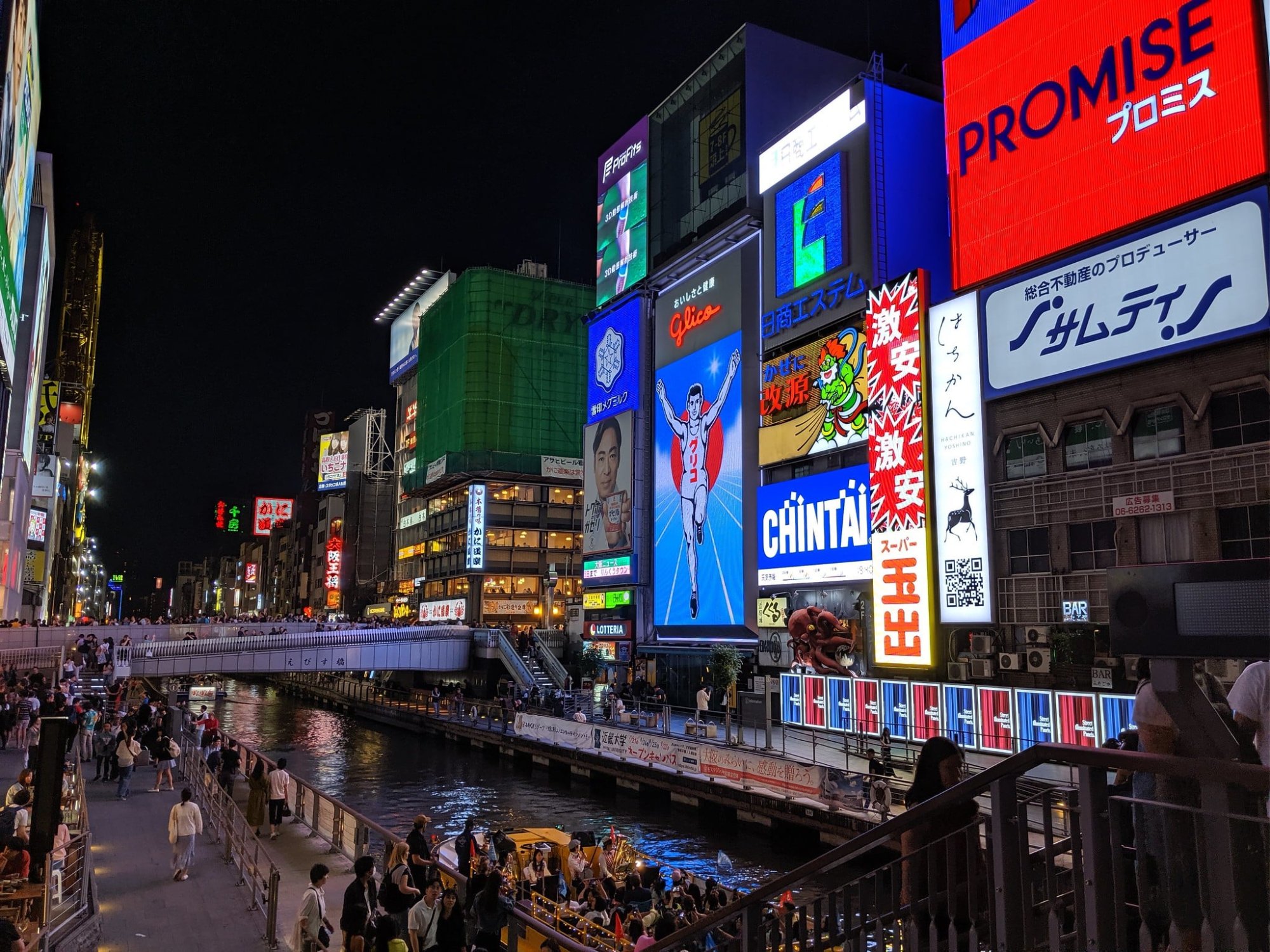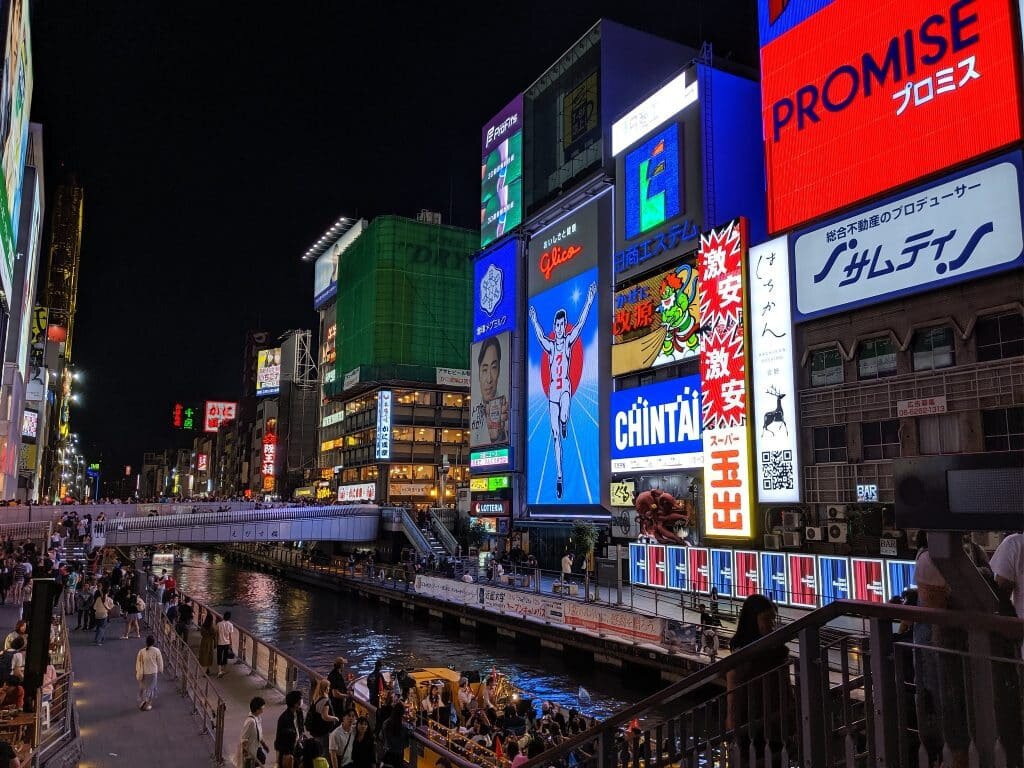 For those who come to Osaka, or indeed those like me who lived there for several years, there's something magical about the Dotombori. Taking a walk along the canal boardwalk is a tradition for courting couples in Osaka that goes back decades.
All along the riverbank, you will find bars, cafes and the legendary "yatai", stalls that serve street food. There's something here for all tastes, but personally, my favorite is the old Osaka staple, Takoyaki (octopus dumplings).
A little up the road from Shinsaibashi, lies Namba.
Much like Shinsaibashi, in Namba shopping is the main order of the day, but the stores are noticeably more up-market than you will find in Shinsaibashi.
As such, the likes of the Takashimaya Department Store and the sprawling Namba Parks shopping and entertainment complex tend to attract an older and more moneyed clientele than you will find in Shinsaibashi.
If you're in Namba and looking for something nice to eat, then I highly recommend Fukutaro, a traditional Okonomiyaki restaurant. I know it well, since I used to teach English to one of the owners.
Fukutaro has a branch on the restaurant floor of the Takashimaya Department store.
Of course one doesn't just come to Osaka for shopping and eating, sometimes we like to take in a bit of culture too.
Thankfully, Chuo Ward has got you covered in this regard too. About 35 minutes' walk (or about 10 minutes on the train) will bring you to Morinomiya, in the shadow of Osaka Castle.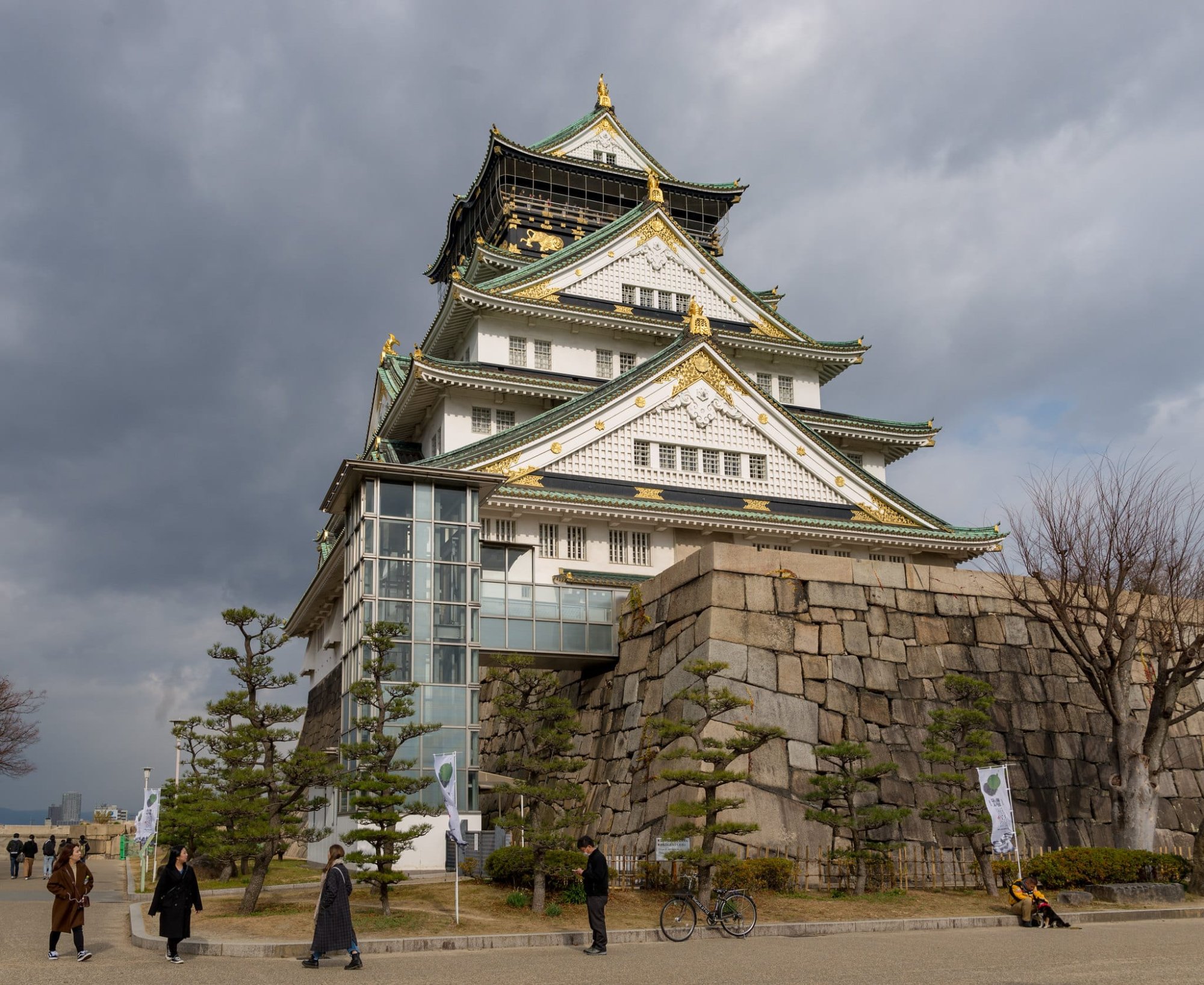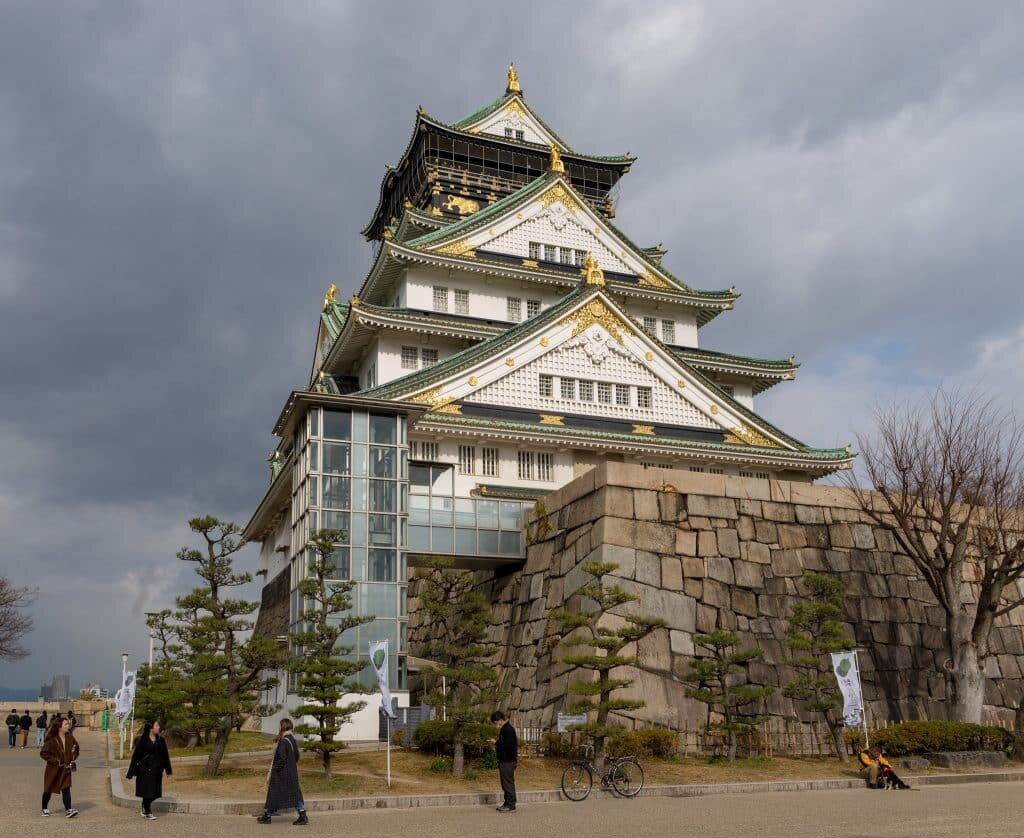 One of the Kansai region and indeed Japan's best landmarks, Osaka Castle dates back to 1583.
Its construction came at the request of Hideyoshi Toyotomi, who was then trying to continue the mission of his forerunner Nobunaga Oda to unify all of Japan's feuding clans under one banner, with himself as absolute ruler.
When Hideyoshi died in 1598, Osaka Castle passed to his son, Hideyori Toyotomi, who tried to continue his father's legacy but was opposed by the growing power of the Tokugawas, Japan's Shogunate and de-facto rulers of most of the country at the time.
This led to perhaps one of the most heroic stories in the history of Japanese warfare.
In 1614, in a scene reminiscent of the 1879 Battle of Rourke's Drift which was popularized in the 1964 movie "Zulu", Ieyasu Tokogawa's army laid siege to Osaka Castle.
Despite being vastly outnumbered, the Toyotomi forces fought relentlessly and after almost three months of endless battle, managed to drive off Tokugawa's 200,000 strong army.
Sadly, it didn't end well for Toyotomi.
The following summer, Tokugawa returned, routed the castle, and left Hideyori and his mother to commit ritual suicide rather than face capture.
To this day, various artefacts from the days of the Toyotomis remain on display at the castle, as a permanent monument to the family that once ruled all of Osaka.
Perhaps it's appropriate that today Chuo Ward is also home to the headquarters of Capcom, the videogame company who immortalized Hideyoshi Toyotomi and his predecessor Nobunaga as the antagonists in their historical fantasy series of games, Onimusha.
From games to glamour to good food, Chuo Ward is one of the most exciting places you will find in Osaka. Be sure to stop by next time you are in town!