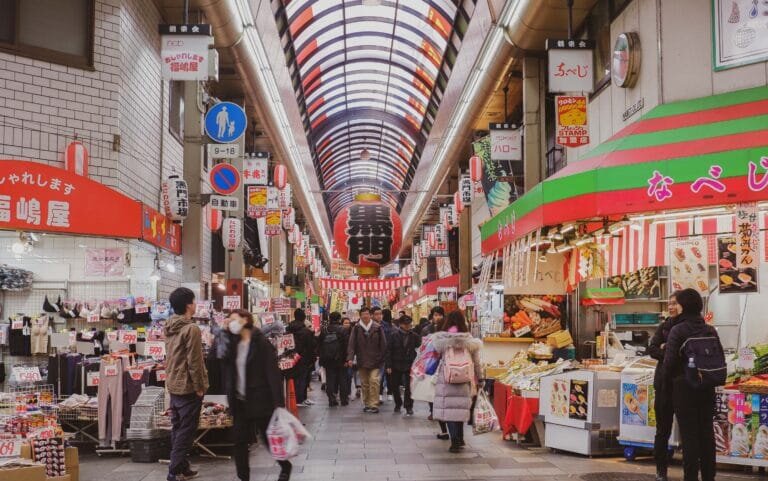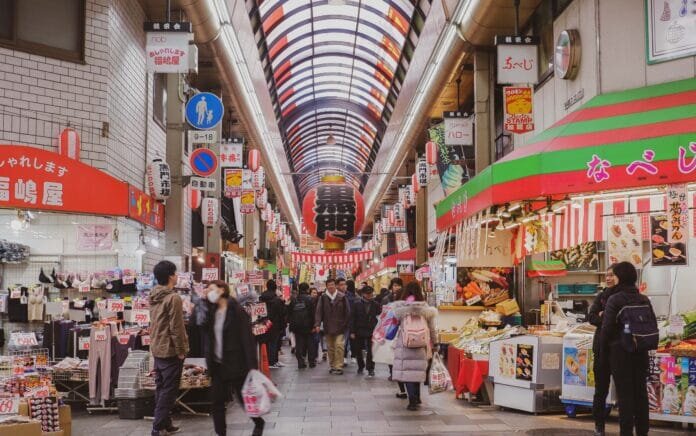 Besides being the Nation's Kitchen, Osaka has also the reputation to be a shopper's paradise. Osaka is historically a city of merchants, therefore you can expect to find here a variety of high quality merchandize that will suit all the budgets. Within the city, there are several shopping districts selling everything from the latest fashion, through cute cheap souvenirs, to valuable Japanese products, cosmetics, home décor, kitchenware, toys, etc. Whether you are searching for a bargain or high end goods, Osaka has a shop for you that will delight your needs and where you will find what you are looking for. best shopping in osaka
In this article I will present you where to go for the best shopping in Osaka. My focus is not only on fashion but also specialty items and unique souvenirs that you can find only in Japan. If you are looking for more ideas what to do in Osaka, don't forget to check out our Ultimate 5 Day Itinerary.
Fashion and Lifestyle
Osaka has population that is humorous, more outgoing and louder than rest of Japan and they also love to shop. This extrovert attitude, however, doesn't project on the fashion very much, because you will mostly see subtle, simple and classic looks in the streets. Here are the best malls and department stores where you can find fashion boutiques with local as well as international brands.
Osaka Station City
Grand Front Osaka
Grand Front is located right across the Osaka station (the North exit) and they are connected together by a walking bridge. North and south buildings of Grand Front are separated by Umeki Plaza and they host together over 260 shops, many stylish cafes and delicious restaurants. If you get tired of shopping, you can go up to the roof to relax in the rooftop garden and get touch in nature while enjoying the city views.
Lucua
Lucua and Lucu 1100 are department stores also located at the Osaka Station City's North gate. These department stores spread over several floors and they pride themselves in offering young fashion and accessories of unique brands that you cannot find in any other shops around the city. They target especially young couples that like to match, so men's and women's departments are not separated but they mix together on most of the floors. In the basement you can find a food hall with fresh food, groceries and take-away, while the 10th floor is dedicated solely to restaurants. best shopping in osaka
Hep 5
HEP 5, also known as Hankyu Entertainment Park, is a multipurpose complex where you can find not only many international fashion outlets and accessory boutiques, but also dining facilities and amusement zone on the upper floors. On the 7th floor, there is a giant red Ferris wheel that is one of the Osaka's landmarks and it will give you great views over the city's landscape. HEP 5 is located further to the east from Osaka station, but still within walking distance. best shopping in osaka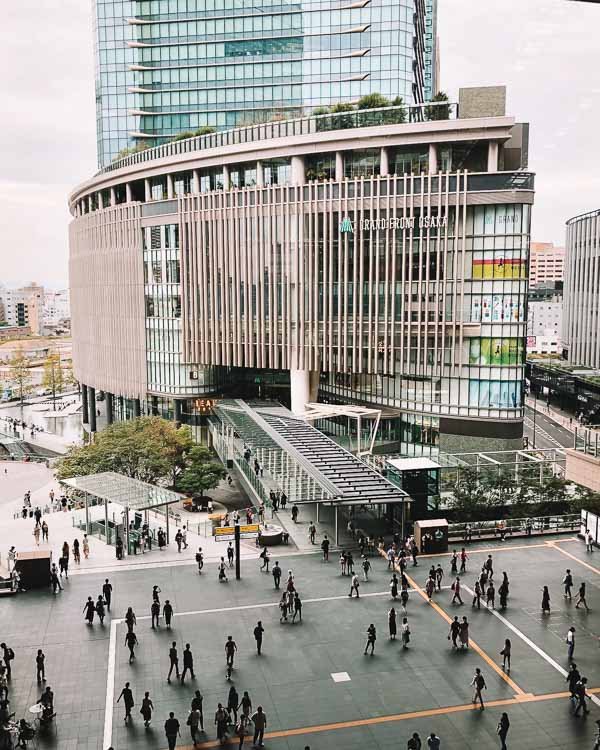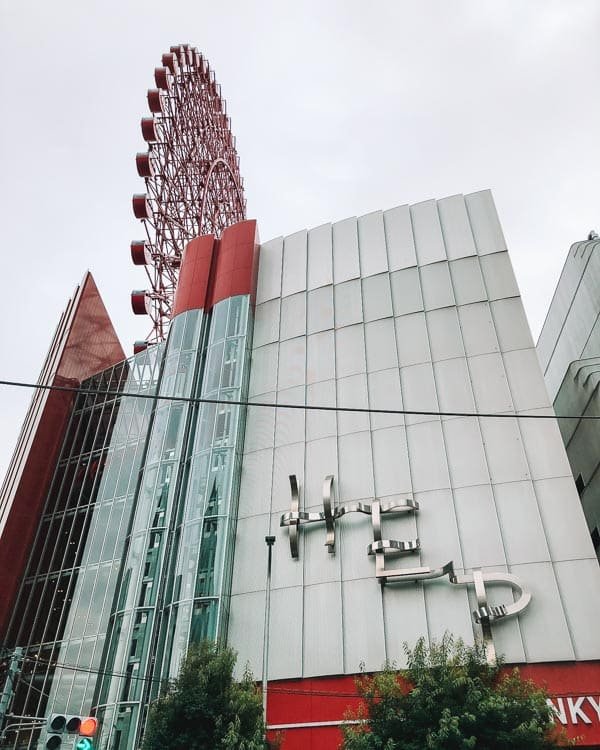 Daimaru
A department store called Daimaru in Umeda that occupies the South Gate Building of the Osaka Station City. Daimaru is a well-known name in West Japan because its history dates back 300 years. This particular mall, however, went under complete reconstruction in 2011. Besides high-end fashion brands, you can find here delicacies and sweets on the undergrounds floors, Sanrio gifts and stationery shop on the 5th floor (famous for selling goods with cute characters such as Hello Kitty) and the 13th floor is dedicated to the Pokémon Centre selling over 2500 Pokémon related items.
Namba Area
Nanba Parks
Namba Parks is a huge shopping and entertainment complex located right next to the Namba station. Besides the brand-name retailers, movie theatres, cafes and restaurants, Namba Parks are famous for its very unique architecture. In the concrete jungle (that undoubtedly Osaka is), Namba Parks bring lots of greenery to the city landscape, as the whole complex is made of terraces with a garden at each floor. It is a great place to relax after a busy day of shopping and watch a sunset with a drink in your hand.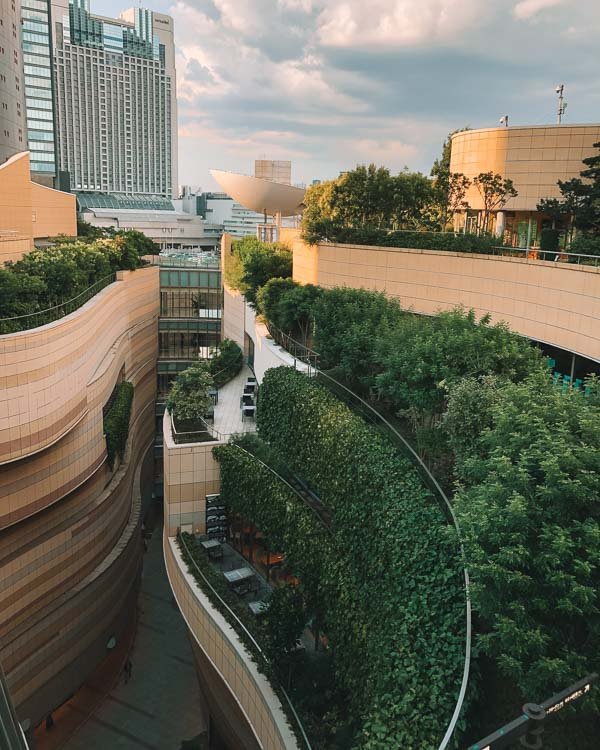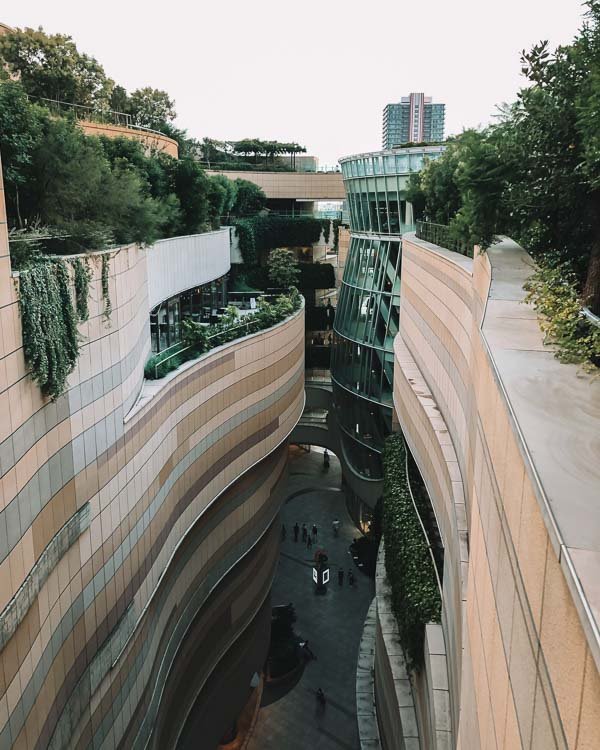 Covered Shopping Streets – Shotengai
Spending a day in traditional polished shopping malls can be fun, but Osaka is also home to kilometers of covered shopping streets (shotengai in Japanese) with hundreds of shops and boutiques all under one roof. You will find here specialty shops, streets food, sweets and international brands all together one next to each other, giving the place a special atmosphere. Some of the best (and longest) shopping streets in Osaka are all within walking distance from Namba station. best shopping in osaka
Shinsaibashi Suji
With its long history of 380 years, Shinsaibashi Suji is one of the symbols of the city. Starting in Dotombori and continuing towards the north, it hosts over 180 shops and spreads for more than half a kilometre. There's just about everything a shopper may need – cosmetics, duty-free shops, cafes, 100 yen shops, fashion… All of it and more under one roof! The street itself may be around 600 metres long, but if you include the separate shopping streets of Shinsaibashi connected to the back and front, you will get a whole shopping district longer than 2 kilometers.
Ebisu-bashi Suji
Ebisu-bashi has also a long history starting back in Edo period. Just like Shinsaibashi Suji, Ebisu-bashi also starts in Dotombori but spreads the opposite direction towards the south. It boasts with busy izakayas, stylish cafes and shops.
Tenjinbashi Suji
With its 2.6 kilometres, Tenjinbashi Suji is the longest shopping street not only in Osaka, but in whole Japan! It starts right outside Ogimachi Station on the Osaka Metro Sakaisuji Line and rather than latest fashion, you will find here old-fashioned bars, restaurants, delicatessens, kimono shops and even a tea shop that was founded in 1868!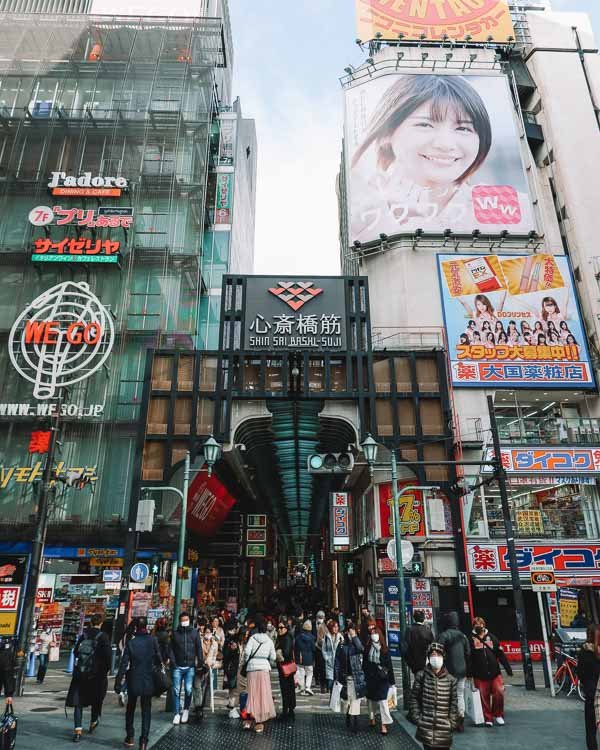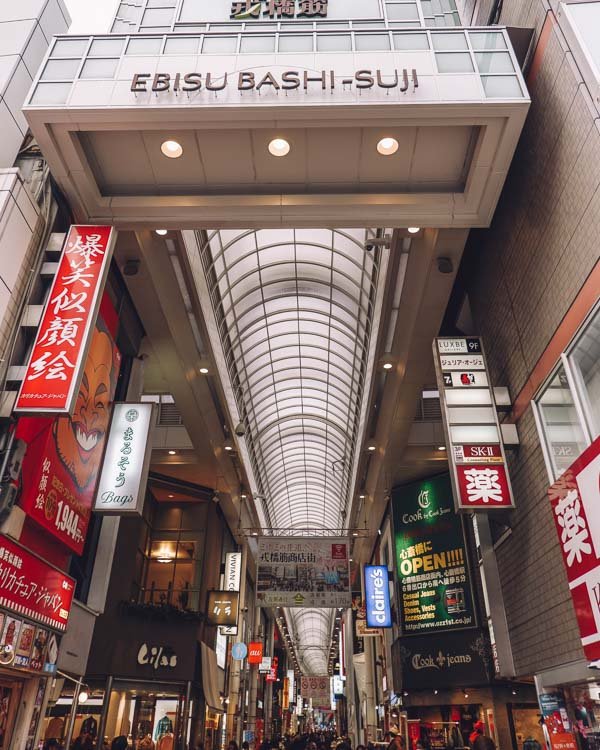 Vintage and Second Hand Shops
I guess you already got the grasp of the fact that Osaka breathes fashion and loves fashion malls. However, if thrift, vintage and second-hand shops are more of your cup of tea, don't get discouraged. Osaka is also home to a plethora of unique shops and boutiques that offer previously owned goods and you can often get them for a fraction of the price! Even unique vintage pieces usually go for much less here than in other countries so it would be a pity not to browse around. Here are some of the best and most popular thrift and vintage boutiques:
All of these shops are located close to each other, most of them in the suburb Amerikamura. Besides clothes, shoes and accessories, you can find here also eyewear, home décor or vintage manga comics. Their websites are in Japanese only but if you click on the links, they'll take you to their google maps locations. best shopping in osaka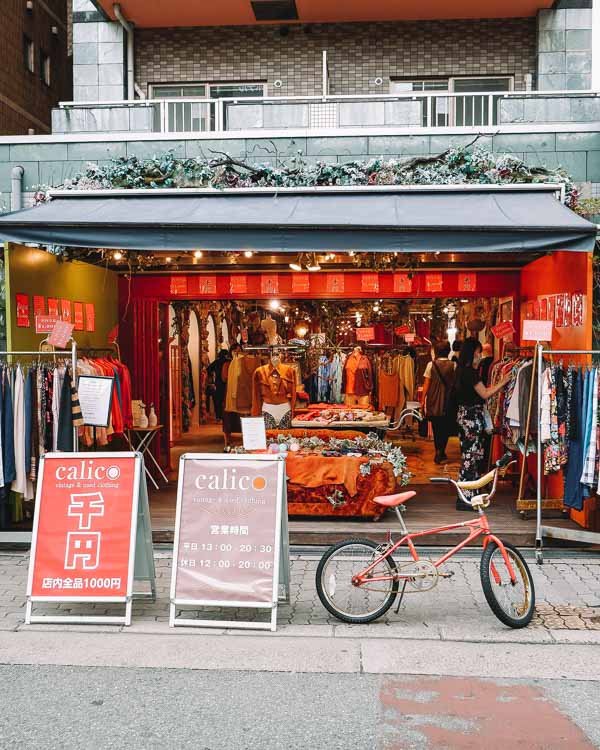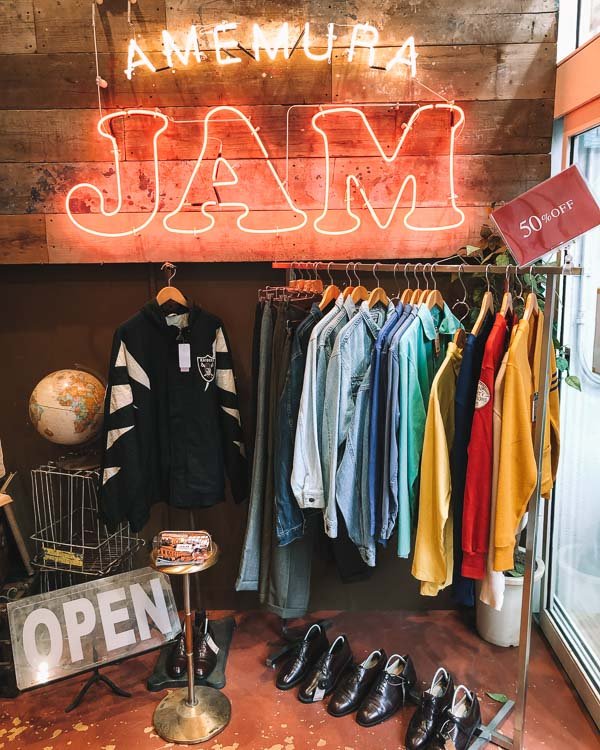 Pop Culture Goods, Gadgets and Electronics
Den Den Town
Den Den Town is a specialized area in Nipponbashi, south of Namba that is dedicated to electronics, gaming goods, model kits, machinery, computers and all the gadgets you can think of. This electronic hub is also popular with fans of manga and anime. Bargaining in not a general custom in Japan, however, in Den Den Town it is can be rewarded with a discount or extras.
Den Den Town may not seem as much at first but it is truly an interesting place to visit. Check out our article solely dedicated to Den Den Town to learn more about this center of Japanese pop-culture in Osaka (or as my colleague called it "Osaka's little paradise of geekery").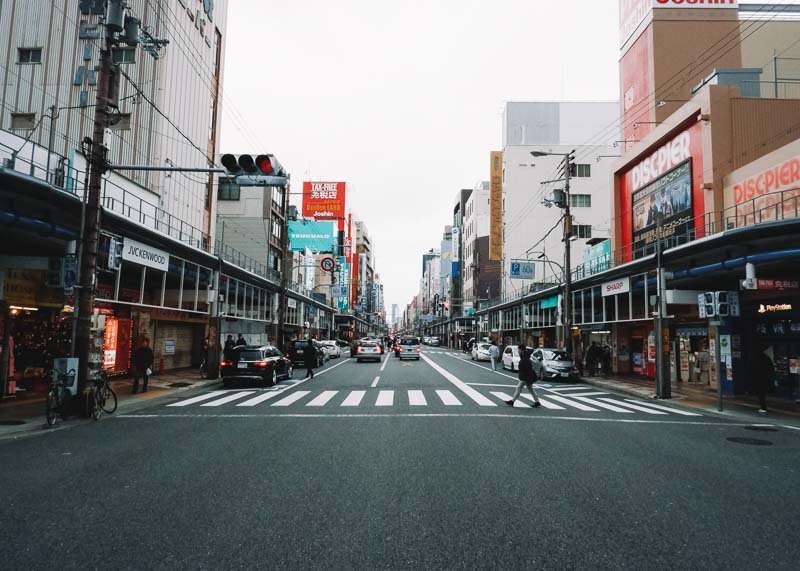 Amerikamura
I mentioned before that the neighbourhood of Amerikamura is home to several great vintage and thrift shops, however, this area has a lot more to offer. Located just on the west from Shinsaibashi shopping district, Amerikamura has been a symbol of youth culture in Osaka for over 40 years. Its name literally means "American Town" (called Ame-mura for short) and as the name suggests, you will find here many shops selling American imported brands, American style cafes, few great burger restaurants and western style pubs and nightclubs. Amerikamura is a fun place for day-time shopping or night-time entertainment.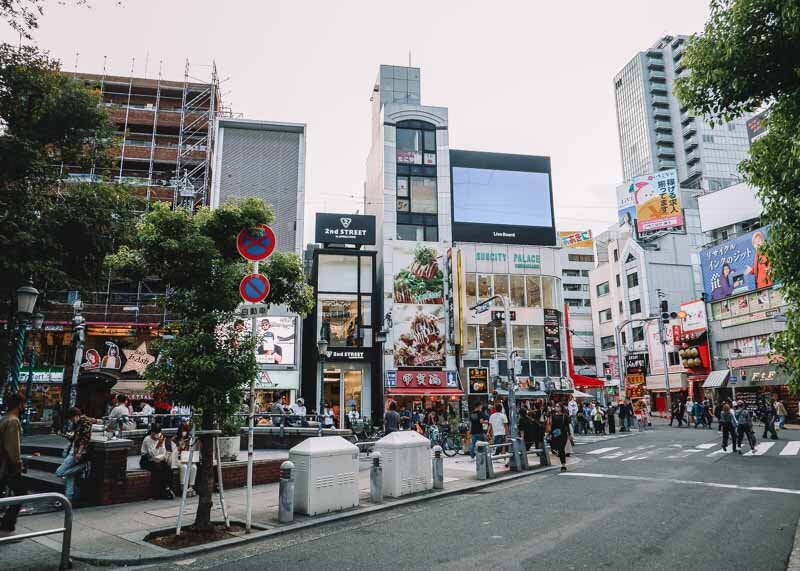 Fun and Unique Accessories
Orange Street
Orange Street is a remarkable and unusual place that is worth exploring for a couple of hours. The area was famous for furniture production, but after the WW II is has slowly started to become a fashion center. Today it is very hip, cool and refined. The street is lined with trendy cafes, stylish bars, fashion boutiques, craft ateliers, and furniture makers. It blends aspects of modern and old Japan and gives its visitors an opportunity to find here some unique items. These will definitely remind them of their stay in Osaka.
Orange Street located on the west from Amerikamura and north of Namba. The closest station is Yotsubashi station on the Yotsubashi subway line (from the station it's about 3 minute walk), or Shinsaibashi station on the Midosuji subway line (about 10 minute walk). Orange Street is very trendy and popular among young locals, so give it a go before it is discovered by masses of international travelers.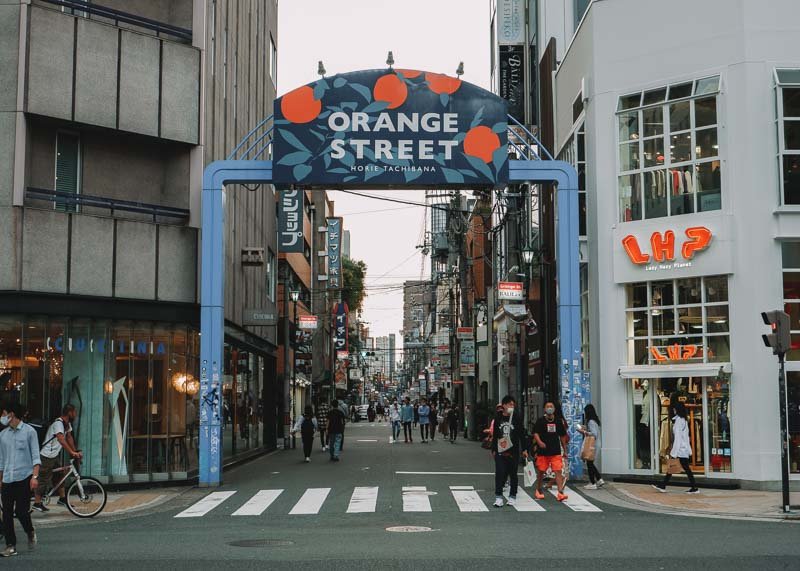 Alice on Wednesday
Calling all the Alice in Wonderland lovers, quirkiness adorers and unusual items searchers, because this shop is for you! Alice on Wednesday is a concept boutique based on Alice in Wonderland. You enter through a small door into slightly mysterious yet cute wonderland filled with a variety of souvenirs and sweets with the Wonderland-themed motives. It is located only 6 minute walk from Shinsaibashi station towards Amerikamura. best shopping in osaka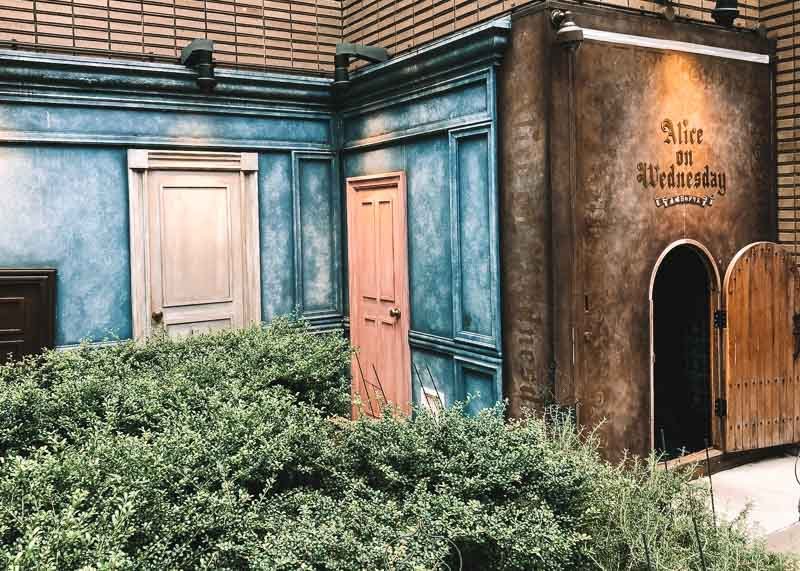 Souvenirs and Snacks
When visiting Japan, and Osaka in particular, you will want to bring home some souvenirs as a memento of your time spent in the Country of the Rising Sun. Moreover I am sure that your family and friends would be happy if you bring them little something from your travels. Here are some ideas for what kind of thoughtful gifts to buy and where to find them.
Japanese candy – Don Quijote
Don Quijote, called shortly 'Donki', can be found in many places not only around Osaka, but whole of Japan. You cannot miss its blue penguin mascot with red Santa hat! Don Quijote sells variety of products, from fashion and second-hand designer bags, through camping equipment to toys, cosmetics and food – this store has everything! It can be even little bit overwhelming at first because the goods are hanging from the ceilings, there is different music playing in every aisle and overall it seems confusing but fun at the same time.
Donki is one of the best places, if you want to buy different Kit Kat flavors because they usually sell many variations – sake, apple pie, yuzu, cherry blossom, soy sauce, salt, miso or green tea just to name a few. They make great gifts for family and friends! Besides Kit Kat they also sell a variety of different Japanese sweets and candy, such as Pocky (thin sticks usually covered in chocolate) or Konpeito (Japanese sugar candy with different flavors and colors).
One of the bigger Donkis is located next to the Shin Imamiya station (only one stop from Namba on Yamatoji line), or there is one in Dotombori that also features a big yellow Ferris wheel.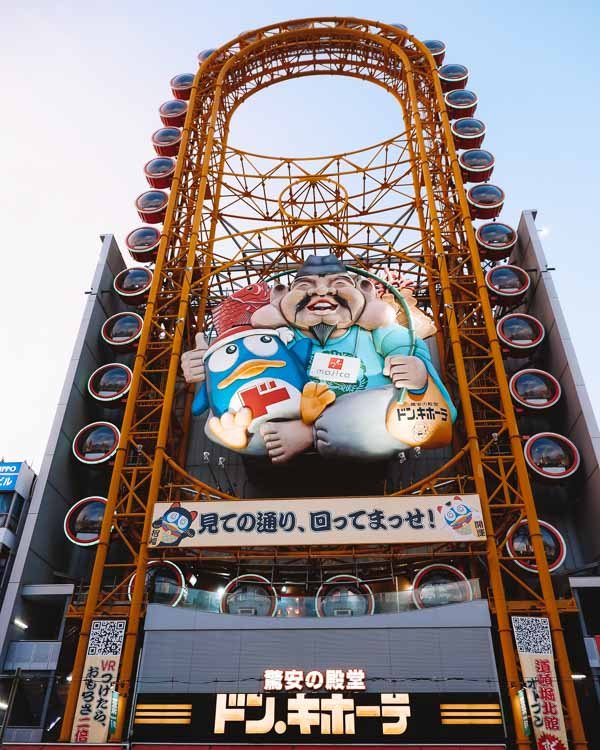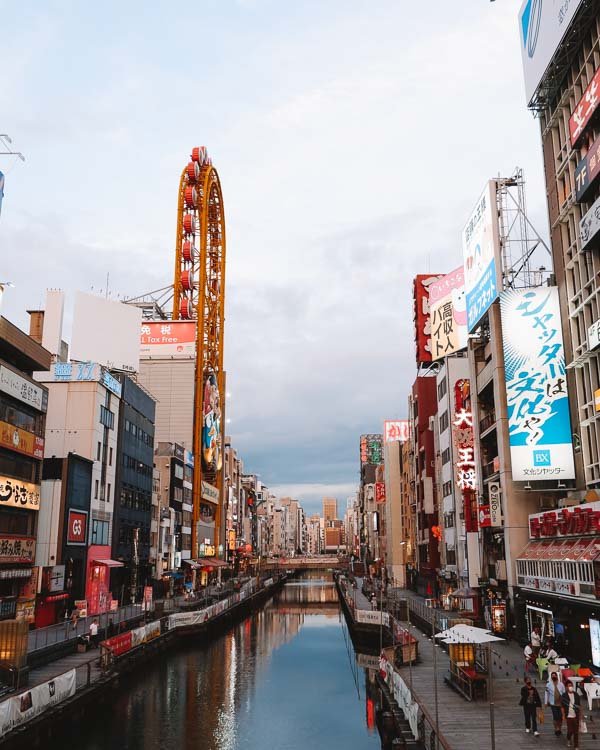 Green Tea – Hankyu Umeda
Green tea is a perfect souvenir, because everyone likes it, it is light and compact to pack, and it takes an important of part of Japanese food culture. You can buy it in any grocery store around the city, but if you are looking for something special, where they can tell you a little bit more about the particular types of tea, visit Hankyu Umeda department store. On their food floors (B1 and B2), there are several shops that specialize on green tea.
Besides the tea, you can also find here shops with Japanese sake, wine, beer, pickles or other delicacies that you can take home with you and bring as gifts.
Japanese Knives – Tower Knives, Shinsekai
Japanese craftsmen have been working with steel for centuries, therefore Japanese knives belong today to some of the best in the world. High quality knife is an investment and it makes a unique memorabilia for you to bring home from Japan. Tower Knives is not only a shop, but also a showroom located in the suburb Shinsekai. Their staff speaks English so you will get the best advice about which one to choose. They will talk to you about history of knife-making in Japan, you can try some of their knives and they can even engrave your name on the blade if you buy one.
To get to Shinsekai, take the Yamatoji line from Namba station, or JR Loop line from Osaka station to Shin-Imamiya. From there it is only about 10 minute walk. Tower Knives are located under the Tsutenkaku Tower.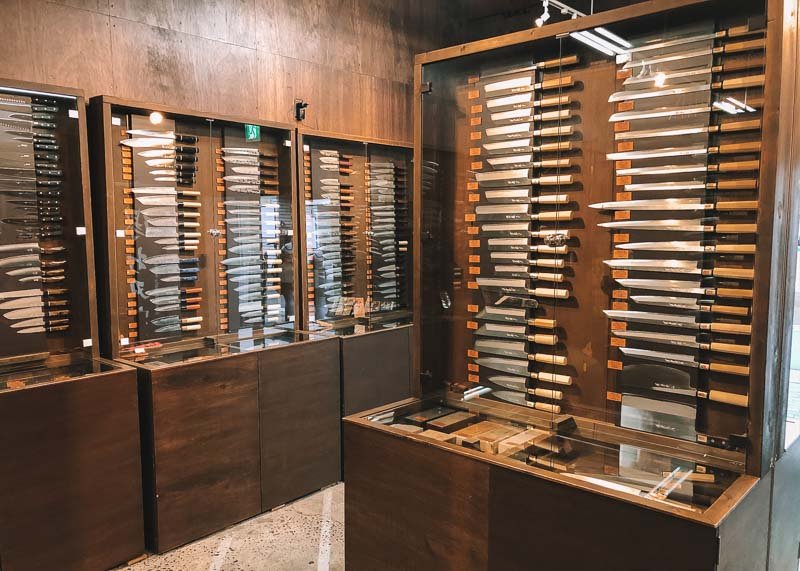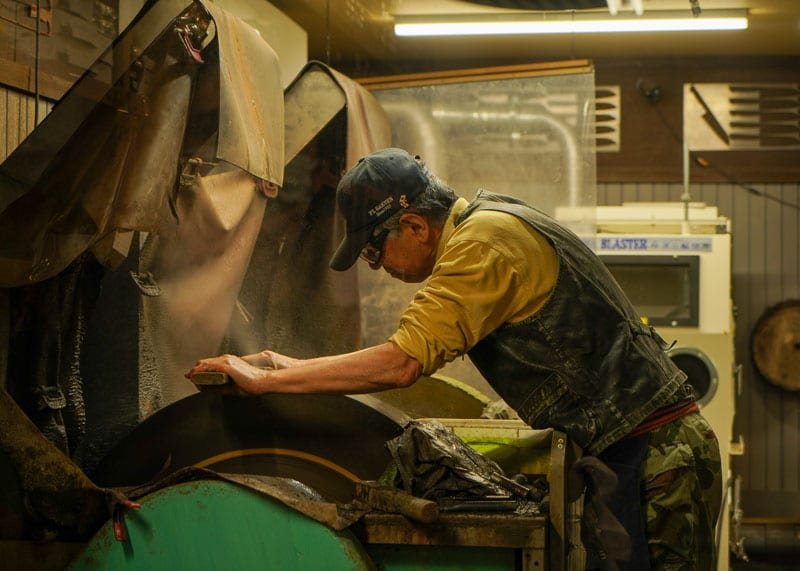 Japanese Kitchenware and Cooking supplies – Sennichimae Doguyasuji Shopping Street
Japanese cookware and lacquerware are famous around the world and if you love cooking and spending time in the kitchen, I am sure you will enjoy Doguyasuji Shopping Street. Every shop here is dedicated to kitchen and restaurants supplies and their selection is one of the biggest in the world (if not the biggest)! And if you fell in love with takoyaki while travelling around Osaka, here you can buy the essential takoyaki maker, among million other things. This place is every cook's and chef's dream come true.
Doguyasuji Shopping Street is walking distance from Namba station (about 7 minute walk).
Kimono or Yukata – Kimonoya shop
If you would like to bring home with you a kimono or yukata (lighter summer kimono), head to Kimonoya shop in Nipponbashi. They sell both brand new and second-hand kimonos that are of great quality with reasonable prices. The owners are very kind and patient and even though they cannot speak English, they will try to help you as much as possible with a little help from google translate. The store is located only 7 minute walk from Namba.
Cheap Souvenirs – DAISO
For buying cheaper souvenirs in bulk for family and friends, head to a 100 yen shop that are available on every corner. From the variety of 100 yen shops, the brand Daiso proved to be the best one with a good quality of products. They have bright pink logo that says Daiso so you cannot miss it. They have several branches around Namba and Osaka station area.
In Daiso you can buy different kinds of chopsticks, small bowls, magnets and keychains, Japanese-themed stickers for every stationery lover, small cute colorful coin purses, jewelry holders or hand-fans with many beautiful prints.
Of course if you browse Osaka, you will discover for yourself many other places where to shop. The possibilities here are endless! This article is based on my personal preferences. It includes all the places where I like to go and they never disappoint me.