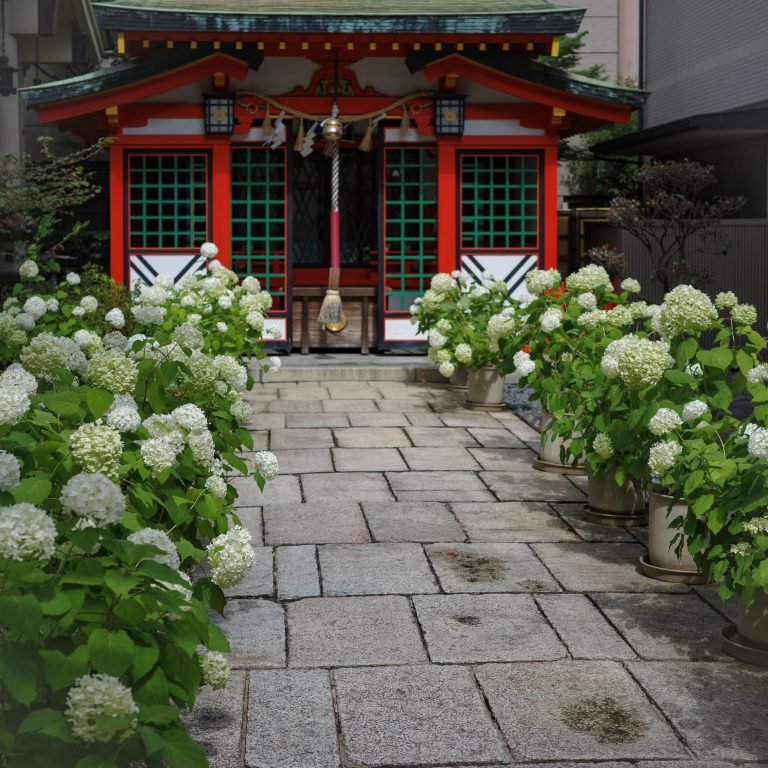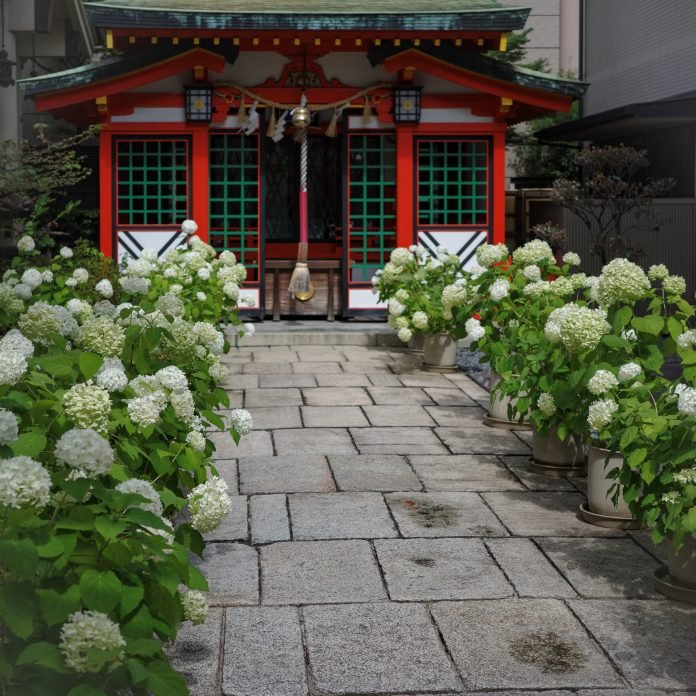 Ikasuri Jinja is a short walk from Semba Center Building in Chuo Ward. After entering, you can notice their summer hydrangeas and unique ceramics and pottery in front of a small shrine. It has a long association with ceramic merchants in Setomono Town near the banks of the Yodo River. You can still find remnants of that location as they took on the white heron as their symbol to bring good luck and protection to all. Visitors can buy a small wooden board with an illustrated white heron on one side and an empty space on the other to write a goodwill message after their prayer.
It opens into a courtyard where you can find their large shrine. The courtyard holds an annual festival for prayers, various ceremonies, and music for everyone's enjoyment. In pre-covid times, there was an unique music festival that held various performances during the day (children, students, Hula dancers, seniors, and so on) with more artistic performances at night (soloist, ballet dancers, and a mini-opera). You can check further check out this festival from previous years on their website and Youtube channel as it is still active (Semba Opera and せんば鎮守の杜芸術祭実行委員会)
A quick look at their website will tell you that it is one of the oldest shrines in Osaka, dating back to the times of Empress Jingu. She established it as a place to pray for her safe passage to Korea. It also was destroyed during WWII and rebuilt thanks to the efforts of the Setomono Town ceramic merchants.