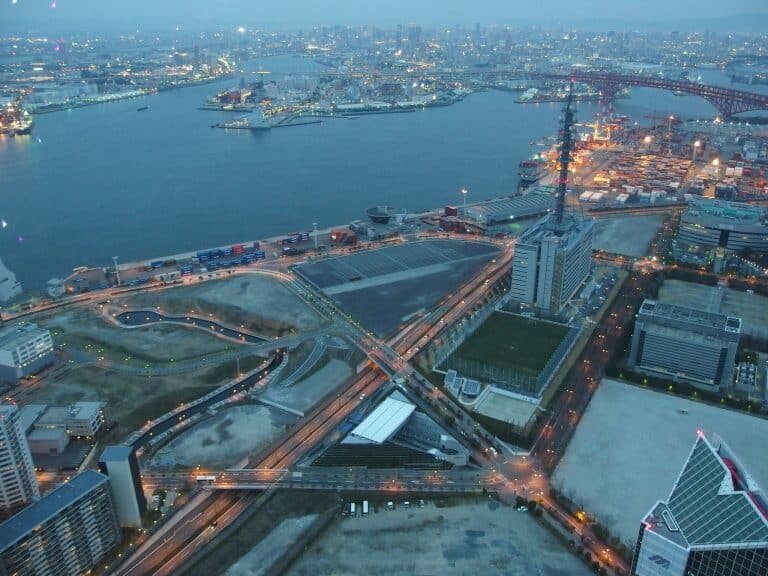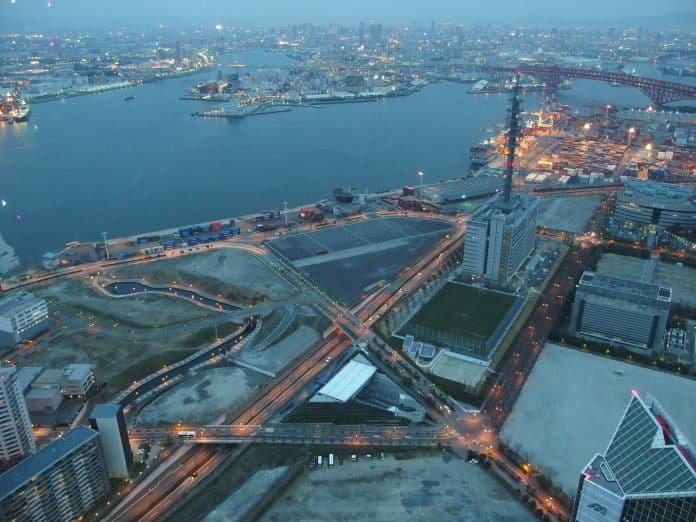 Suminoe is, in terms of land mass at least, one of Osaka City's biggest wards. It is also however, one of the least talked about.
However, today, I hope to change that.
For Osaka's many foreign residents, Suminoe is perhaps best known as "that place where I go to get my visa renewed". It is after all, home to the Osaka prefectural office of the immigration bureau.
However, the seaside sanctuary that is Suminoe offers so much more. Today we will take a closer look at this well-known yet often underappreciated corner of Osaka.
Suminoe Ward is actually the largest of Osaka's 24 wards, in terms of land mass. It is comprised of 3 interconnected islands in the Osaka Bay, which link to neighboring Minato Ward and Taisho Ward via tunnels and bridges, and a small segment on the mainland, which borders Taisho, Nishinari and Sumiyoshi Wards.
It is a well-connected ward, with 3 subway lines and two rail lines linking into it.
Despite being out in the bay, Suminoe can easily be reached from Osaka's main hubs of Umeda, Namba and Tennoji in less than 30 minutes.
So, what is there to do in this part of town?
Being somewhat "out of the way" compared to the other, more built up, parts of the city, Suminoe is renowned for its avian diversity. The Osaka Nanko Bird Sanctuary, a wetland park taking up the bulk of one of the ward's three islands, spans 19 hectares.
With birds from as far afield as Siberia and New Zealand stopping over here during their seasonal migrations, it is a must see for birdwatchers, and indeed anyone with an interest in nature.
Observation towers are dotted throughout the park, giving visitors plenty of opportunities to see our feathered friends in their natural habitat.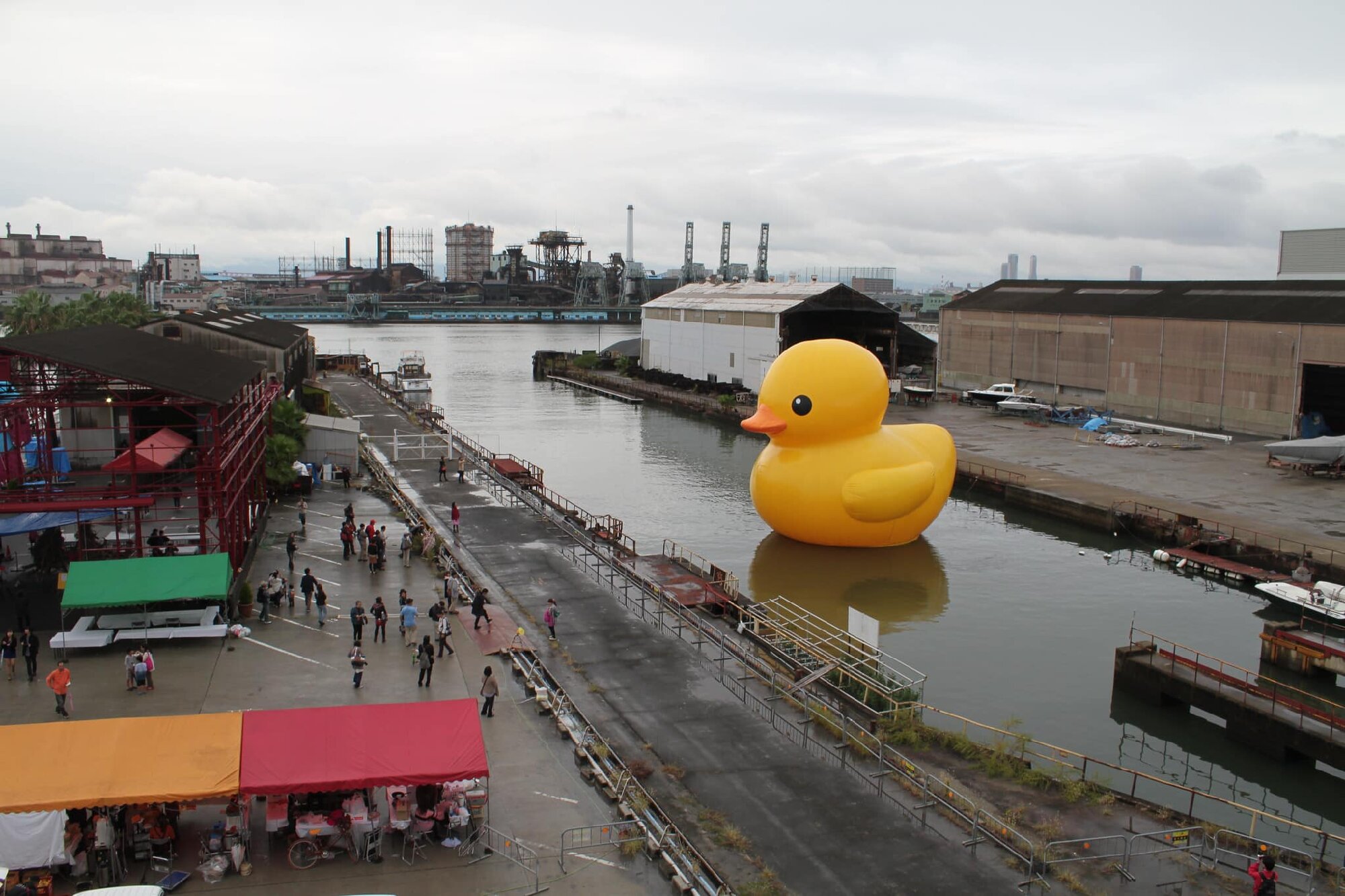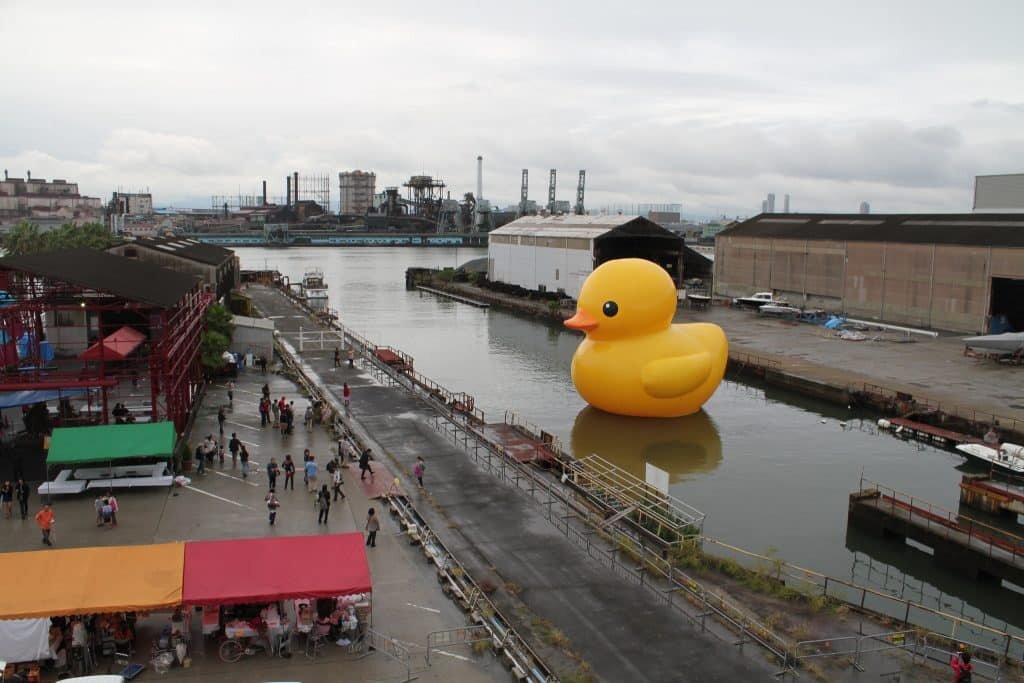 With such nature, and the cool clear waters of the Pacific Ocean just off the coast, Suminoe Ward has long been a source of inspiration for Osaka's more artistic elements too.
The Kitakagaya Creative Village, gathers together several art studios, galleries and small performance venues, giving the area a distinctly bohemian vibe.
Like so many of the urban renewal success stories in Osaka, the Kitakagaya Creative Village was a project that started with a few local community activists and developed organically over several years into a full-on regeneration project.
Prior to the early 2000s, the Kitakagaya area consisted mostly of shipyards, and pre-WW2 housing units that had fallen into varying states of disrepair. However, thanks to a sustained effort by both local campaigners and outside benefactors, a new hub for artistic types was born.
In 2007, the former Namura shipyard was reopened as Creative Center Osaka, a massive arts and events venue, comprising several buildings and individual projects. It has since been designated as cultural heritage site by the Japanese government's Ministry of Economy, Trade and Industry.
Various events take place here throughout the year and regular monthly tours are held for the general public and those interested in knowing more about the history and make-up of the area.
For the politically minded among you, the site of another of Suminoe Ward's popular landmarks may be familiar.
INTEX Osaka (short for International Exhibition Center of Osaka) is Japan's third largest conference venue.
In the summer of 2019, INTEX welcomed some of the world's greatest political minds, and Donald Trump, to Osaka, as it played host to the G20 Summit.
Throughout the rest of the year INTEX serves as the Kansai region's premier venue for exhibitions, conferences and other major events. With 73,000 square meters of exhibition floor, it exceeds all but the largest of event venues.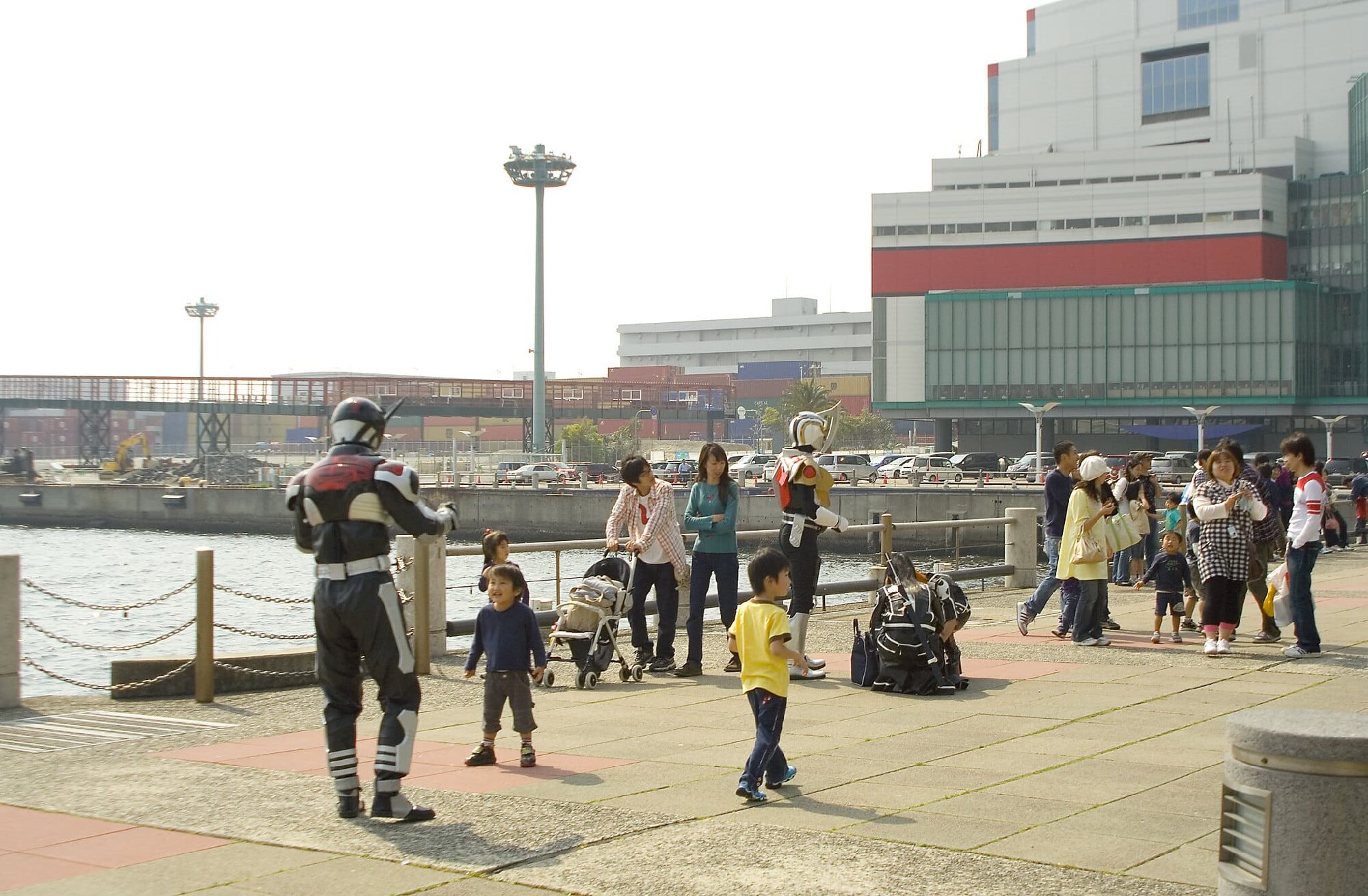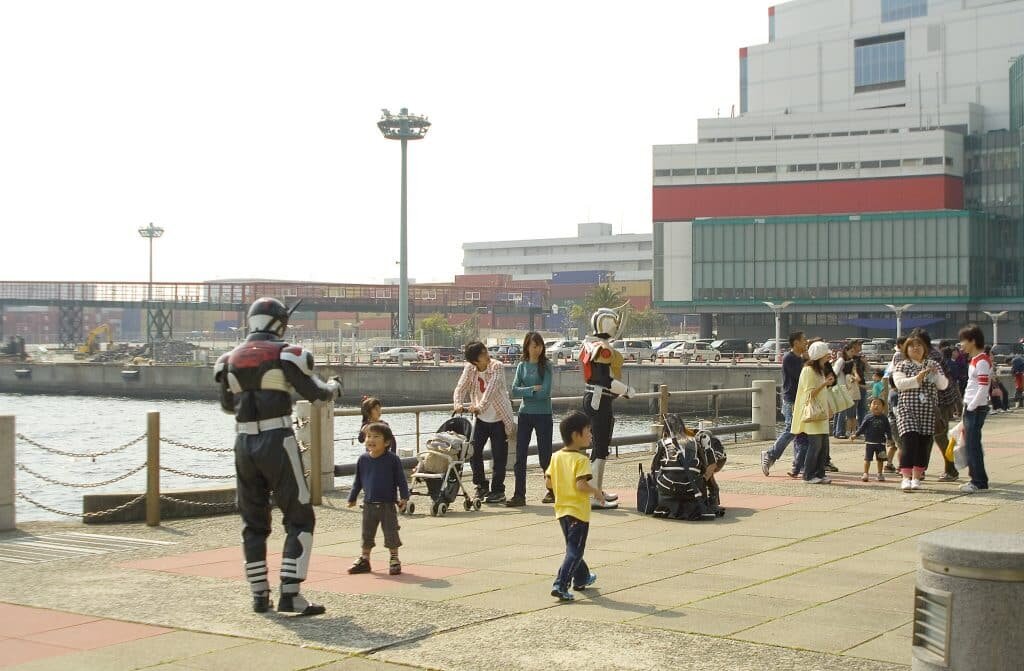 There are a wide range of events taking place at INTEX all year round, with everything from consumer electronics shows, to Pokémon festivals.
Probably the best known of INTEX's regular events is the bi-annual Osaka Motor Show, next scheduled to take place in December 2021.
Of course, with such expansive seaside views to one side, and an expansive city scape to the other, Suminoe Ward seems like the perfect place to have a tower with an observation platform.
Thankfully, there is such a building, and it's one of the best around.
The Osaka Prefectural Government Sakishima Building (formerly known as Osaka World Trade Center) was the tallest building in the Kansai region until Abeno Ward's Abeno Harukas Building was completed in 2013. Even today, it remains the 3rd tallest building in Japan, with its inverted pyramid of an observation deck, sitting more than 250 meters above the ground. The Sakishima Building stands out to such an extent from the skyline, that it is even visible from Kobe Harbourland, around 50 kilometers down the coast.
The building itself also contains a range of restaurants and shops. Special events for couples are held in the building's restaurants and observation deck during Valentine's Day in February, and White Day in March each year.
So whether to want to see the birds, draw them, or look down on the city like one of them, Suminoe Ward is a place you need to visit next time you're in Osaka.
You can reach Suminoe Ward by taking the Subway Yotsubashi Line from Nishi-Umeda Station (about 10 minutes' walk from JR Osaka Station) and disembarking at Suminoekoen Station. The journey takes around 25 minutes.