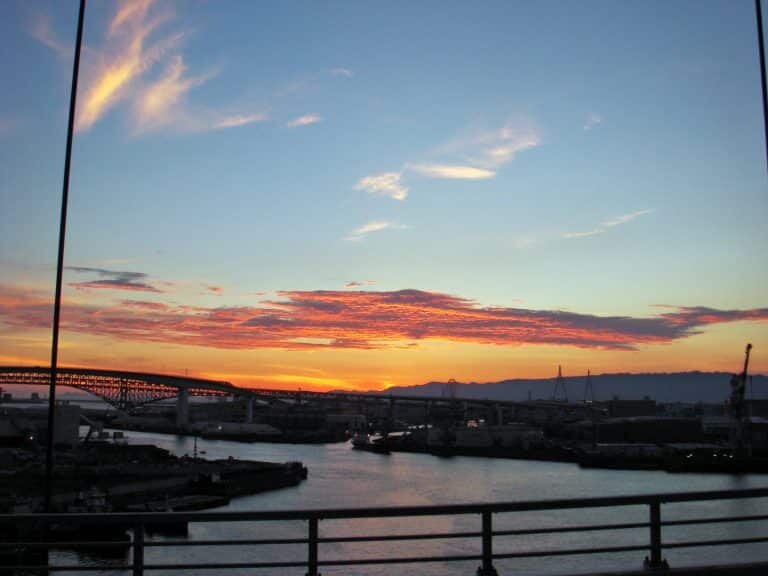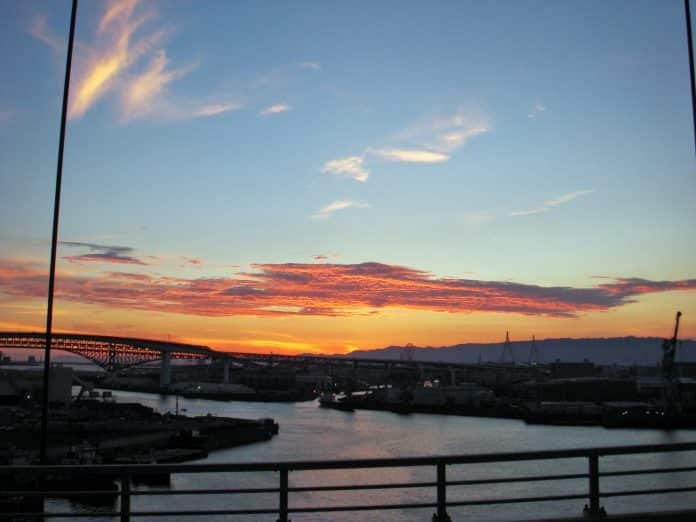 Most visitors to Osaka already have an idea of the places they want to go and the things they want to see.
For many it's the shopping and nightlife offered by the likes of Namba and Shinsaibashi in the city's Chuo ward, or the glass skyscrapers and high technology of Kita ward's Umeda. However, in hitting up these tourist traps, one can easily miss a number of undiscovered gems.
Taisho ward, in the south of the city, is just one of these.
On initial inspection, Taisho Ward may not look like much.
The buildings are old, and much of the land area is taken up by a mix of factories, shipping ports and low cost residential properties. It is also home to Osaka's only IKEA store.
However, like so much of Osaka, to really see the character and charm of Taisho Ward, you need to set these visual preconceptions aside, and look beneath the surface.
I had the pleasure of working in Taisho Ward for two years and I can confidently say that, once you get to know them, the locals in Taisho are some of the warmest, most welcoming and joyous people you will ever meet.
The area has undergone something of a regeneration in recent years and this is an ongoing process. The Japanese have always loved a sea view, and Taisho Ward certainly offers this, with a number of local landmark spots from which to enjoy magnificent views of Osaka Bay.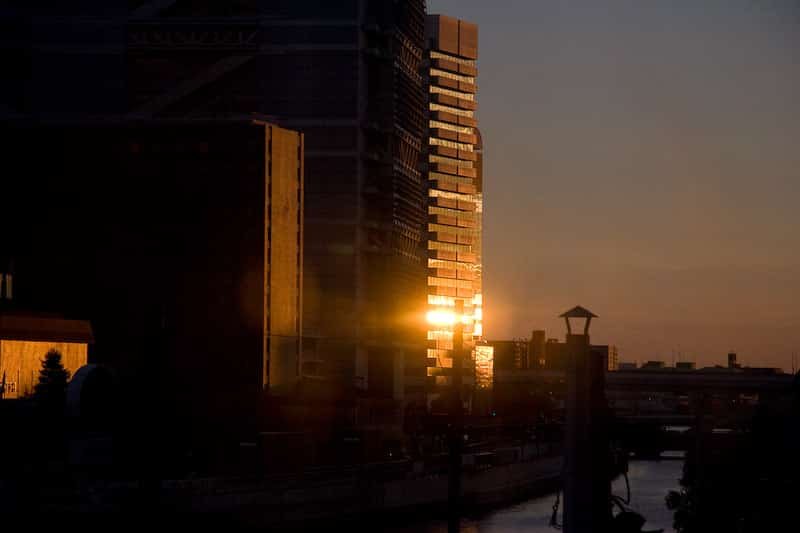 Of these, the best is undoubtedly the magnificent Namihaya Bridge, which connects Taisho Ward with the neighboring Minato Ward. This bridge, which has an elevation of more than 100 meters above the sea that lies beneath, at its highest point, offers stunning panoramic views of all of Osaka City from one side, and the spectacular Minato Bridge and Cosmosquare, site of the recent G20 Global Leaders' summit, to the other.
Bridge design aficionados may notice something familiar about the red, steel lattice structure of the Minato Bridge. It bears more than a passing resemblance to the iconic Forth Bridge in Scotland which connects the capital city, Edinburgh, with the Kingdom of Fife.
For this Scot abroad, the sight of that bridge each morning on the way to work was reassuringly familiar!
So what about the make-up of Taisho Ward itself?
Well, with a population of a little over 70,000 at last count, it's definitely one of the smaller wards in Osaka, with a layout that is noticeably less dense than the nearby Chuo and Tennoji Wards.
Taisho also has an interesting ethnic background. The area is steeped in fishing traditions that go back hundreds of years and the area still houses a vibrant seafaring economy to this day.
In the past, this brought many fishermen from Japan's outlying regions to Osaka to seek their fortune and sell their catch to an ever eager clientele.
There's a reason why Osaka has always been known as Japan's Kitchen.
As a result, a great many families from Japan's islands and coastal areas settled in Taisho Ward. Of these diverse groups, undoubtedly the largest hailed from Japan's southernmost prefecture, the island group known collectively as Okinawa.
Even to this day almost one third of Taisho's residents can trace their lineage directly back to Okinawa.
This is reflected in the variety of restaurants and bars the district has to offer.
Without question, if Okinawan food is your thing, then Taisho is the place for you.
There are dozens of good Okinawan restaurants and bars in the area that I could recommend. However, if I had to choose just one, then it would probably be Usupare Honen.
Not only does this "izakaya" style bar and restaurant offer classical Okinawan dishes such as Goya Chanpulu, washed down with the infamous Awamori Okinawan alcoholic drinks (think Smirnoff Ice, but a whole lot stronger), the staff will also entertain you with traditional song and dance routines, and regale you with stories of Okinawan history, culture and legend.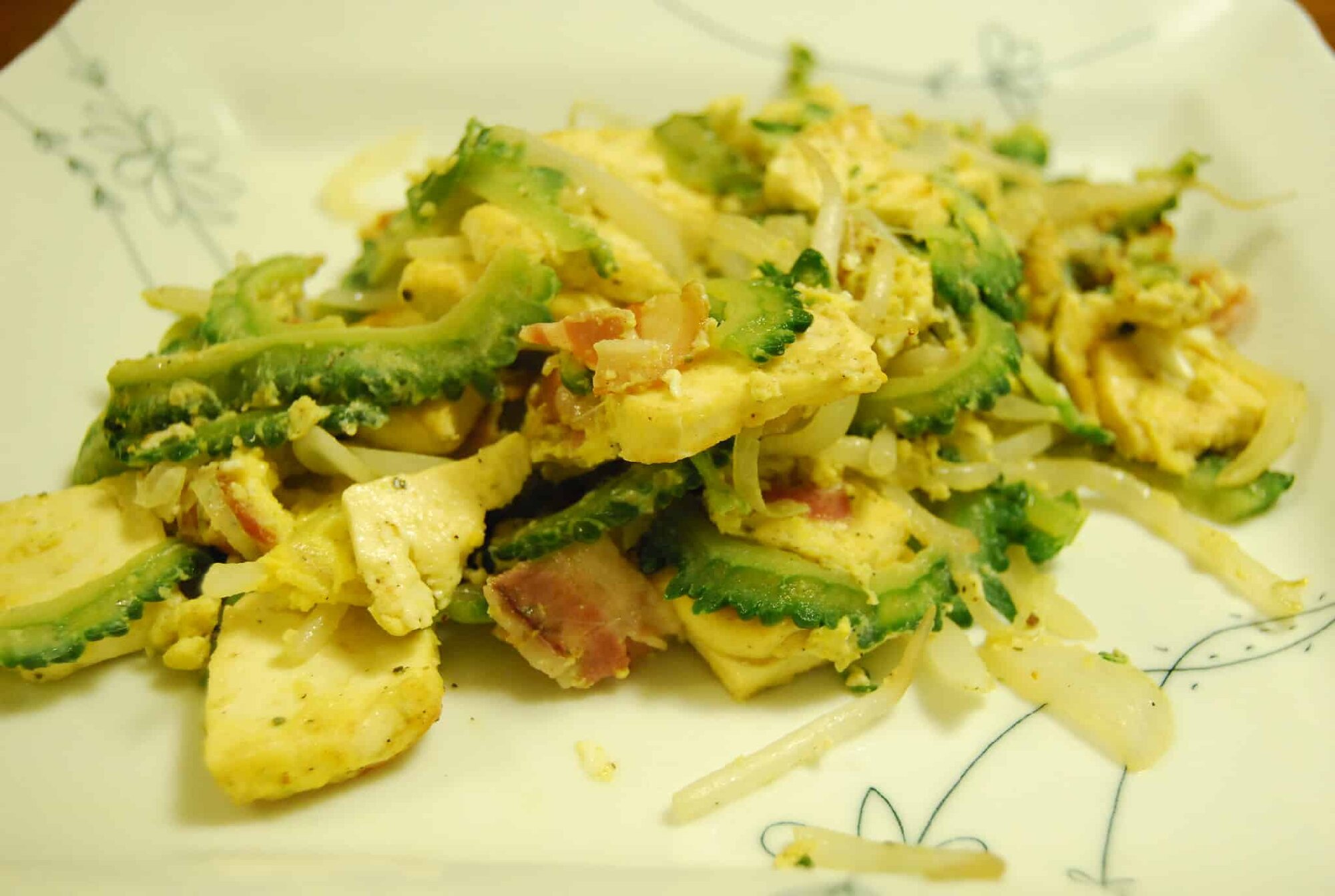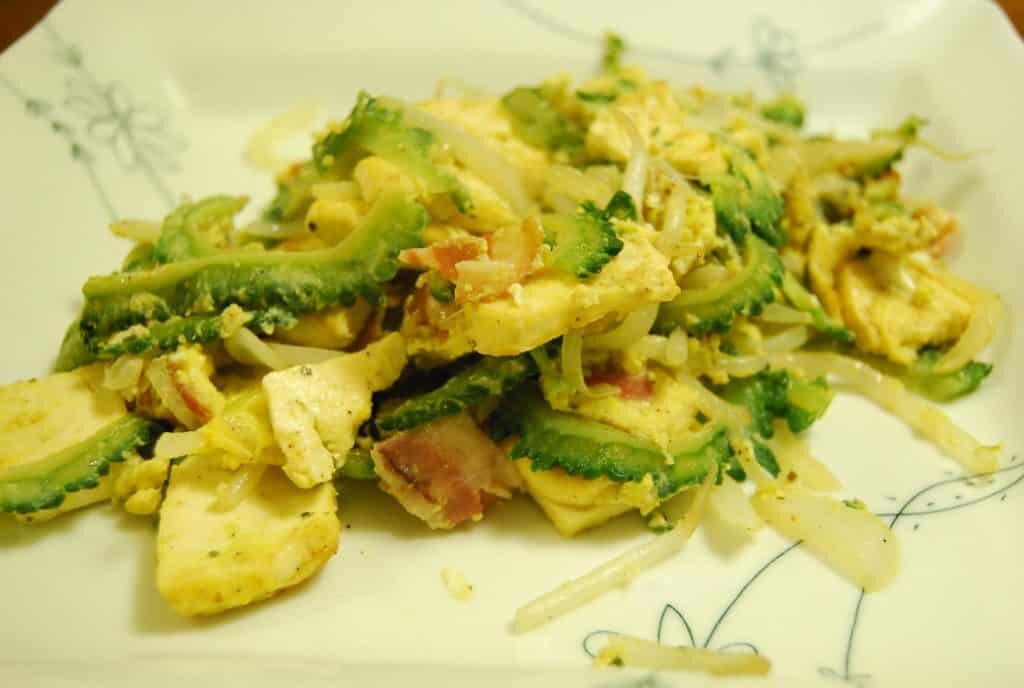 A visit to Usupare Honen is as much a cultural feast as it is a culinary one.
If there is one downside to Taisho Ward, it is in terms of accessibility. The ward only has one train station, Taisho Station, which is serviced by the JR Loop line, the Nagahori Tsurumi Ryokuchi subway line. The rest of the ward is accessible by frequent bus services that depart every couple of minutes from right outside JR Taisho Station.
Taxis are also on-hand and if you know where you are going you can go from Taisho station to pretty much anywhere else in the ward for no more than about 2000 yen.
How to get to Taisho.
From Osaka Station: Take the JR Loop line headed towards Tennoji. Taisho is 5 stops, or 18 minutes away if you take the local service. However, if you take the less frequent, but faster Yamatoji Rapid line service, you will reach Taisho in 10 minutes.
From Tennoji: Take the JR Loop Line headed towards Osaka Station. Taisho is 4 stops away and you will reach there in 12 minutes.
From Namba: Take the Midosuji (red) subway line one stop to Shinsaibashi. Change here to the Nagahori Tsurumi Ryokuchi Line (light green) bound for Taisho. Your total journey time will be 17 minutes.
Usupare Honen can be found at the following address: 1-4-11 Sangenya Higashi, Taisho Ku, Osaka
Tel: 06-6552-1516