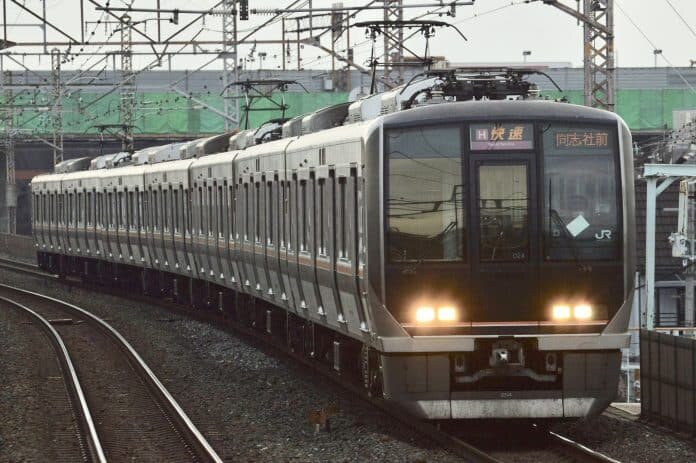 The Katamachi Line (片町線) operated by JR West, connects Osaka's Kyobashi with Kizu Station in Kyoto. Colloquially, Osaka locals also sometimes call this line the "Gakkentoshi Line". The line has a long and storied history. Indeed it was one of the very earliest train lines to assume full, daily operation in the Kansai area.
Let's begin by looking at the history of this famous line.
The Origins of the Katamachi Line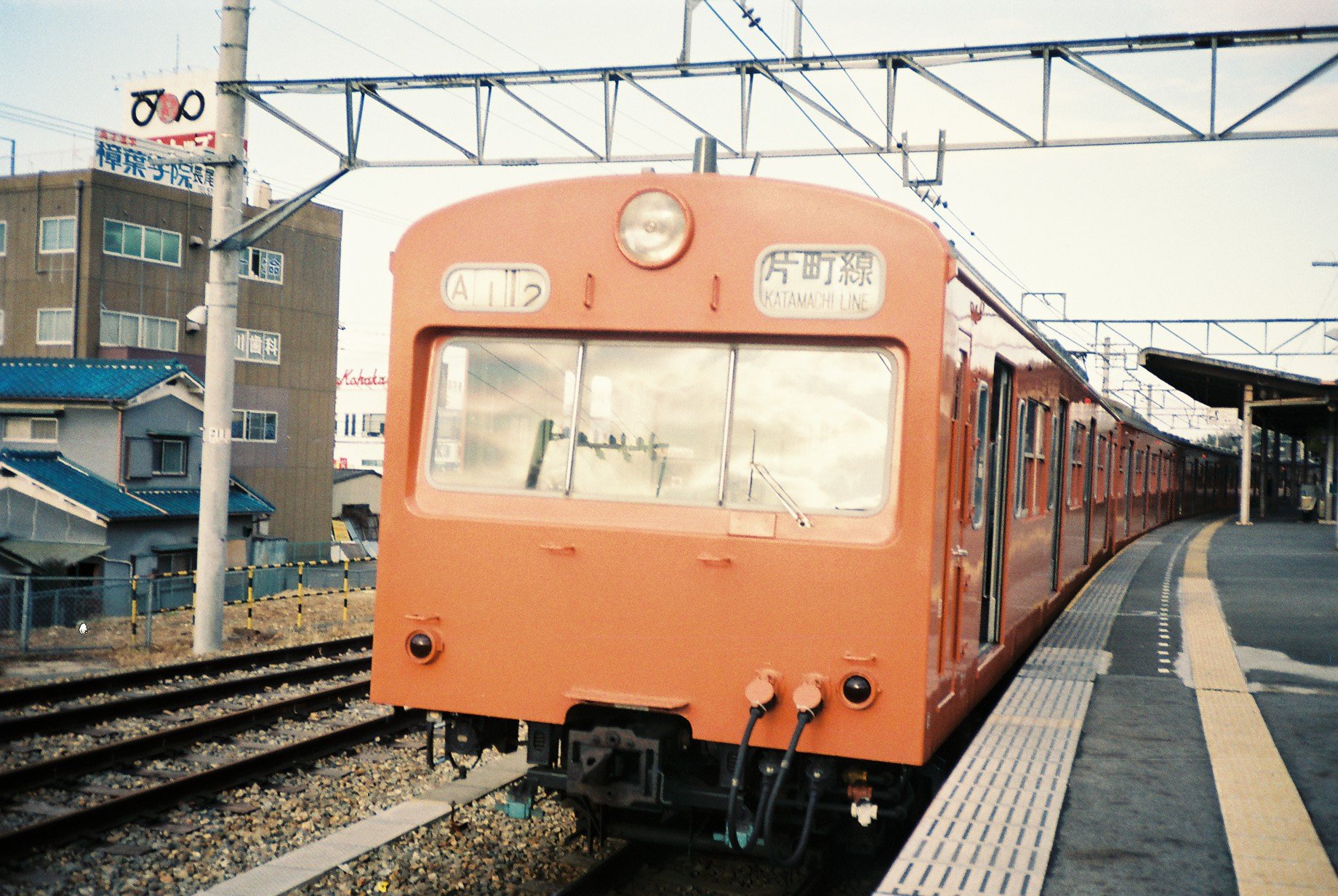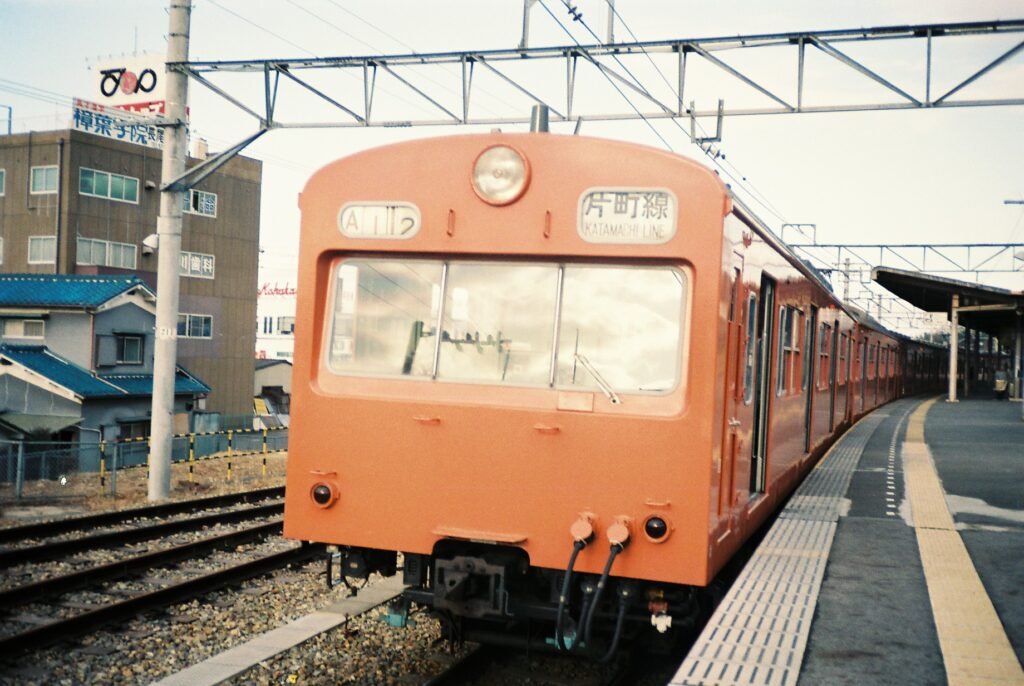 Trains along what we know today as the Katamachi Line first started running in 1895. At that time, the operator of the line was Naniwa Railway Company.
Originally, the train ran between Katamachi Station in Osaka and Shijonawate Station in Kyoto. So, it wasn't quite as lengthy as the line we know today.
However, this state of affairs didn't last long. At the end of the 19th century, Japan was in the midst of a rapid technological and economic expansion. The construction and interconnection of a nationwide rail network was integral to supporting and maintaining this growth.
To that end, Kansai Railway, which operated most of Osaka's train lines at that time, acquired the Katamachi Line just 2 years after it opened. They saw the line as a vital part of a larger, planned link up between Osaka and Nagoya. Soon after, Kansai extended the line at the Kyoto end, to connect to its current final destination, Kizu.
In 1932, the Katamachi Line achieved another milestone. The section linking Katamachi and Shijonawate became the first train line in the Kansai region to fully electrify.
By now, a number of regional rail companies had merged, to form Japan National Railways (JNR). This remained the case until 1987, when the entire national rail network underwent privatization. Since then, JR West oversees the daily management and maintenance of the Katamachi Line.
Katamachi Station Closure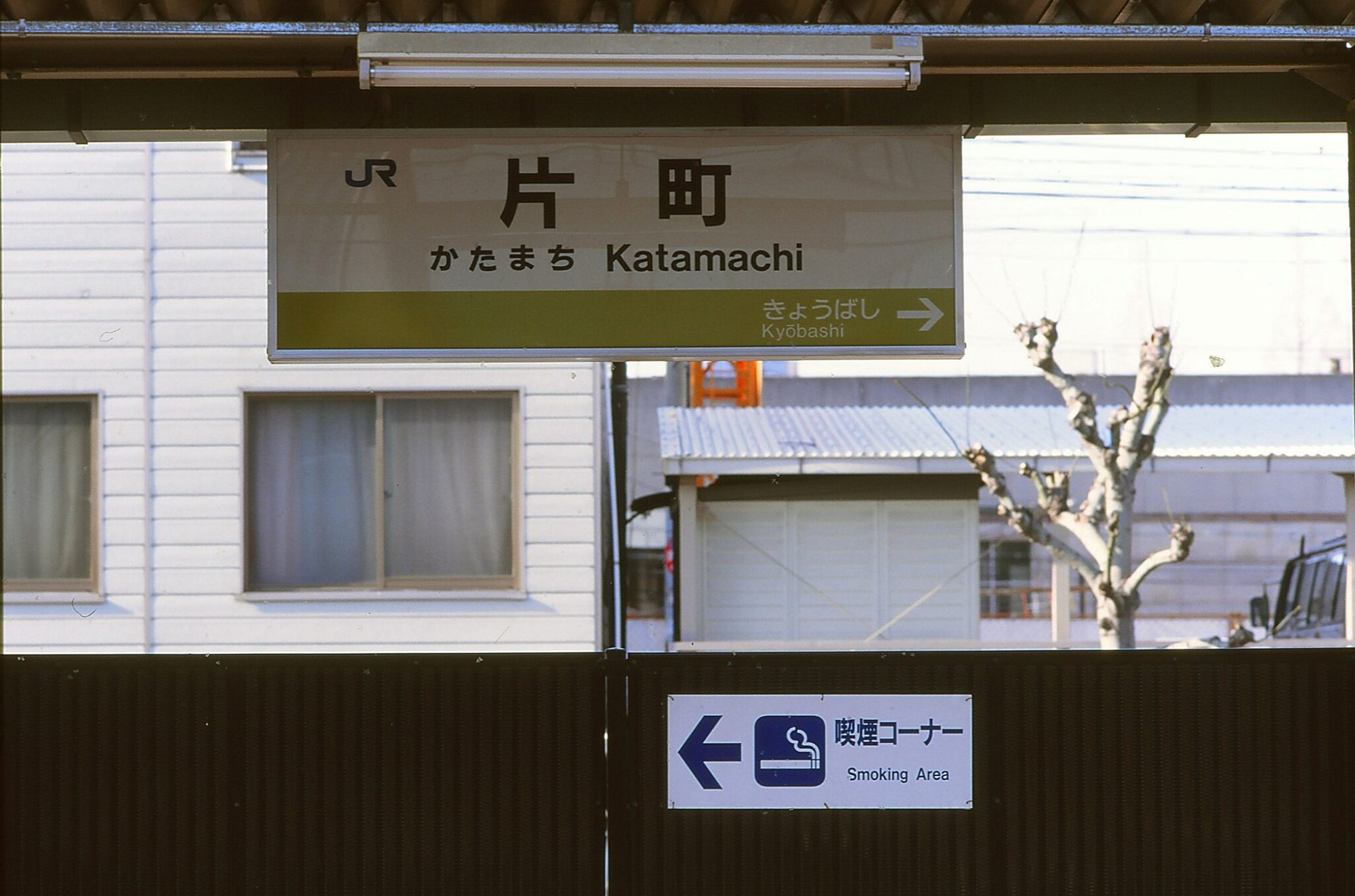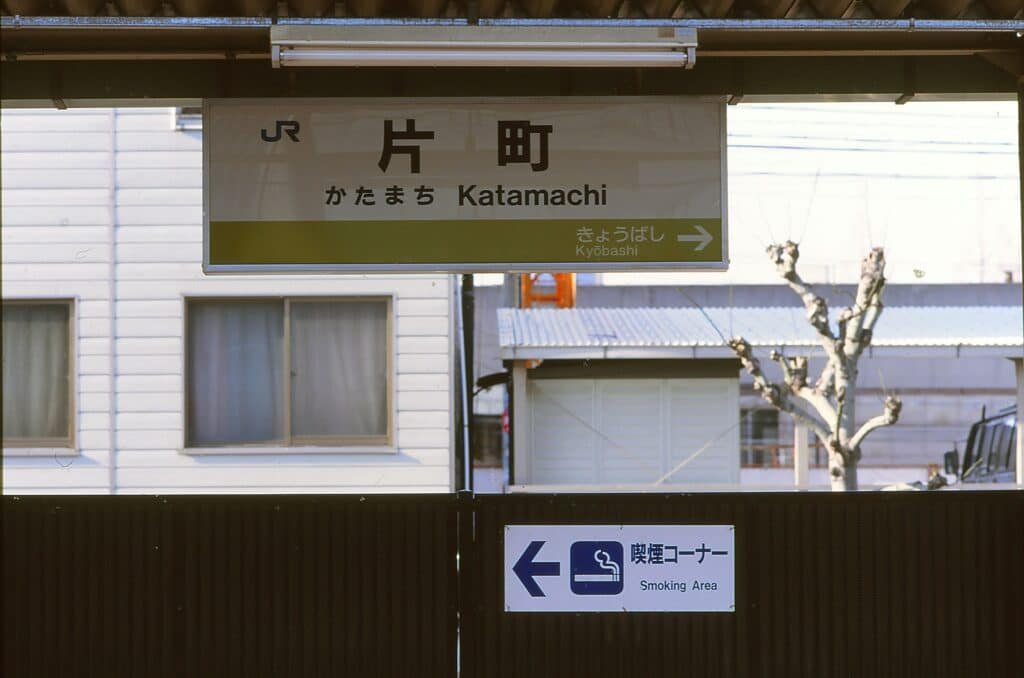 From the early days, one of the main problems with the Katamachi Line was Katamachi Station itself. As more railway lines emerged and more and more interconnecting services started operating, the need to expand was obvious. However, the location and design of Katamachi Station made this very difficult. The opening of the JR Tozai Line in 1997 proved to be the end of operations at Katamachi Station.
Kyobashi, by this time emerged as both a railway artery and something of a commercial and business hub in Osaka. So, JR West decided to close Katamachi Station and from that day on the line departed from Kyobashi.
This also afforded travelers greater convenience as it allowed connections first to Amagasaki, via the Tozai Line, and later Takarazuka, by way of the Fukuchiyama Line.
For residents and visitors close to where Katamachi Station formerly operated, the newly constructed Osakajo Kitazume Station served as a replacement.
Katamachi Connections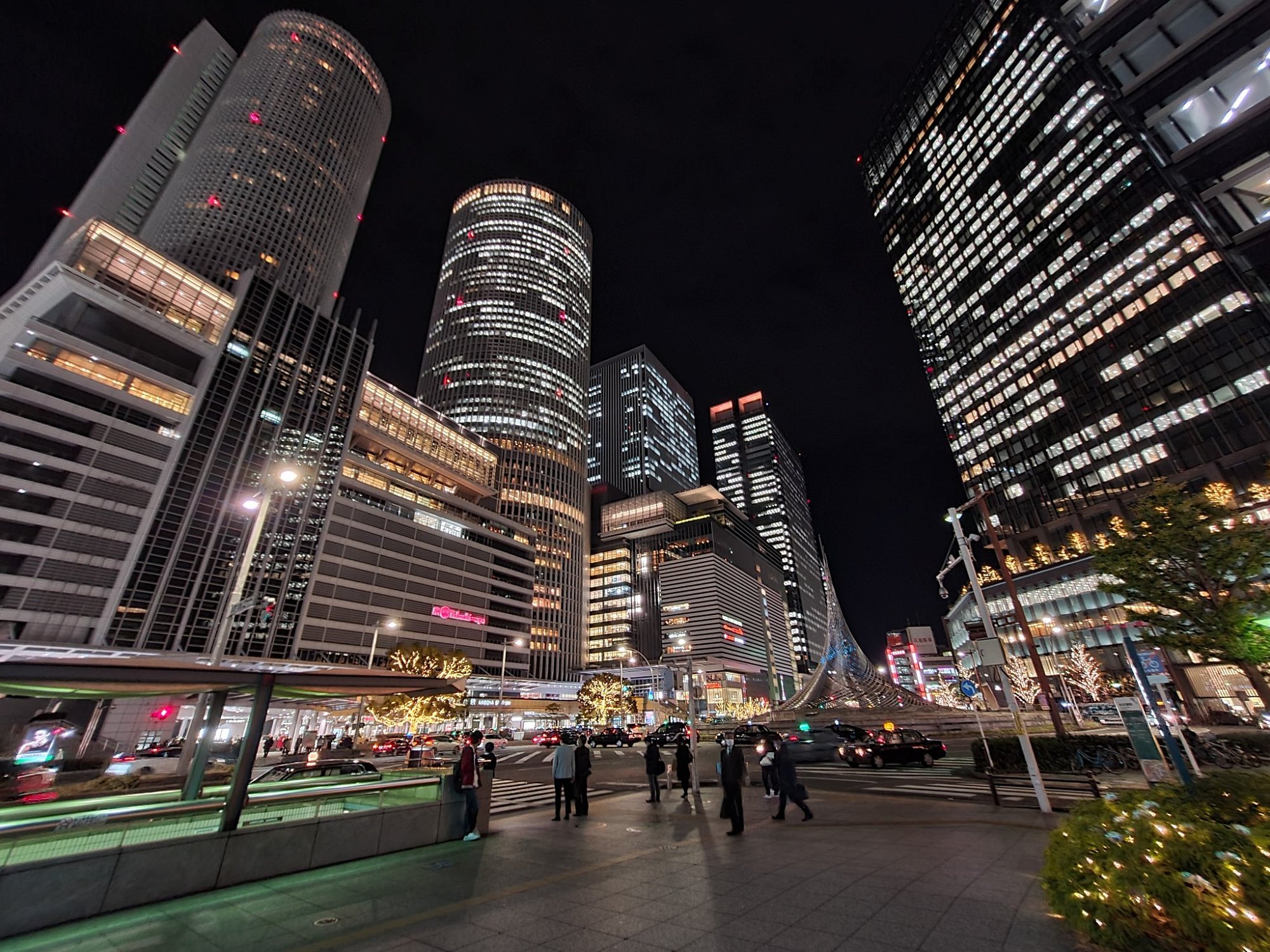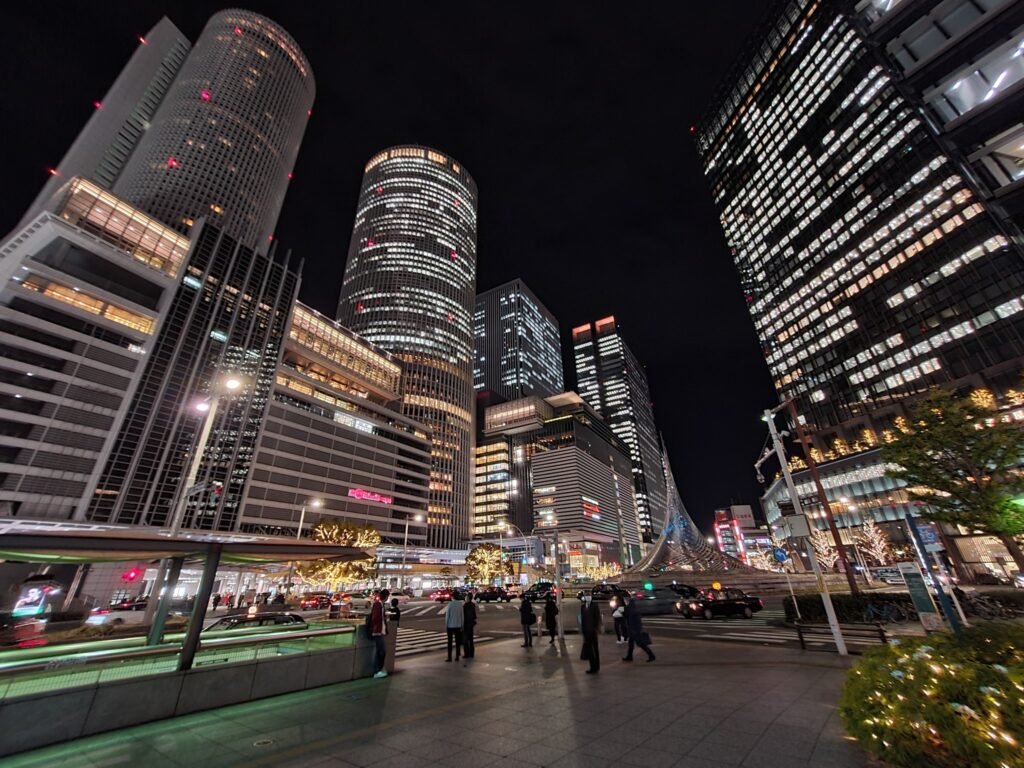 The Katamachi Line, via its various offshoots and interconnecting lines, forms part of a network that runs the full length and breadth of central and southern Japan. From Amagasaki, passengers can join the Sanyo Line. The JR Sanyo line runs as far to the northwest as Nagoya, and as far south as Okayama. From these end points, one can also catch connections onto Tokyo to the north east, and Hiroshima to the south west.
Katamachi Line or Gakkentoshi Line?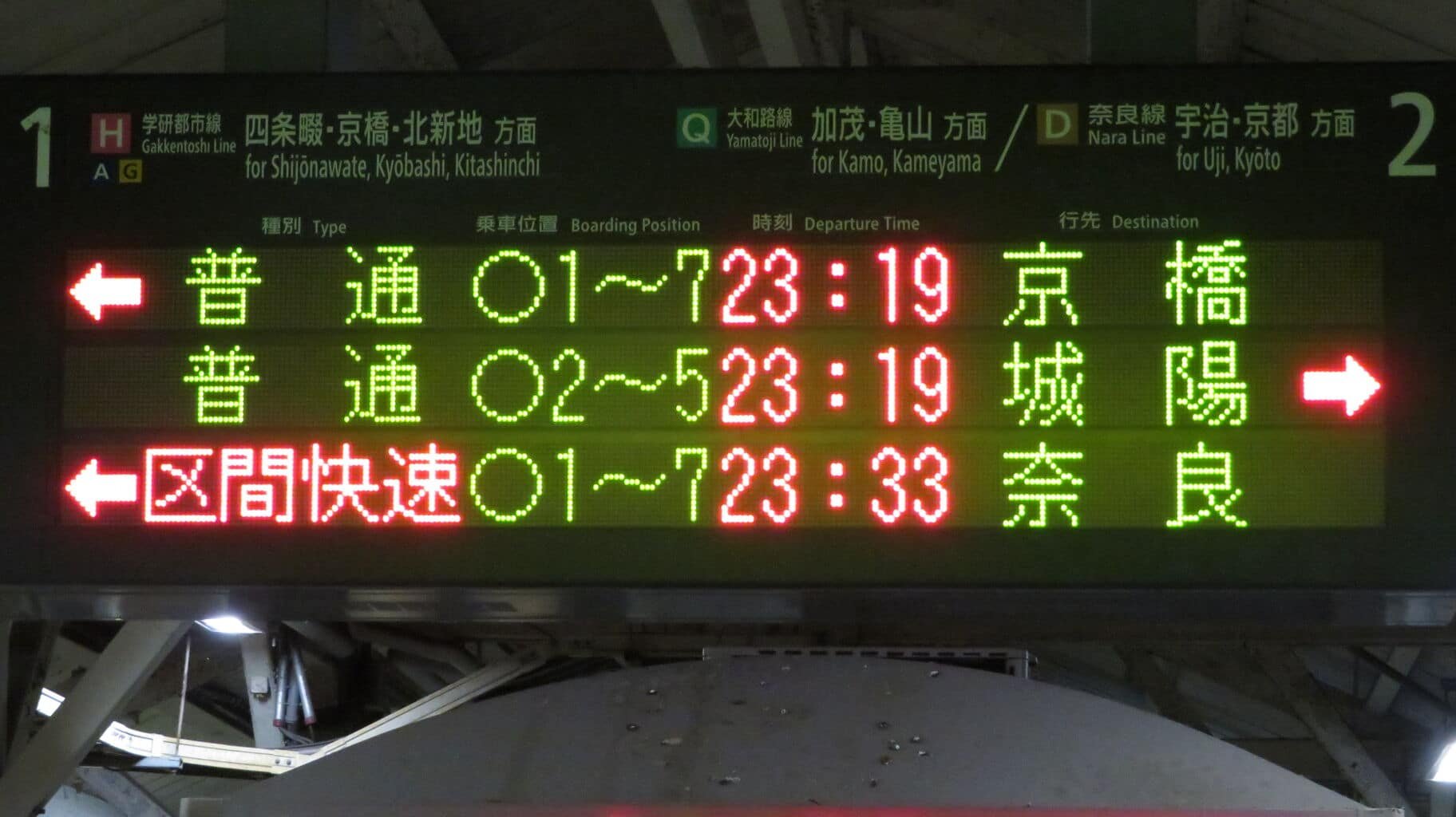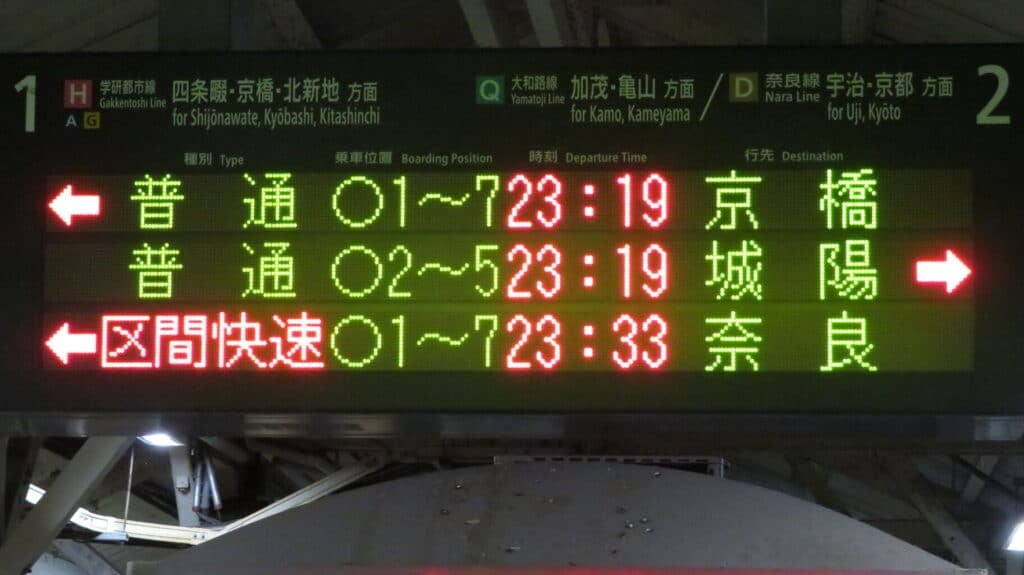 Particularly in the years since Katamachi Station's closure, more and more people in Osaka have taken to calling the Katamachi Line the Gakkentoshi Line. This name derives from one of the best known destinations along the line, Kansai Science City, a renowned local center of scientific research. Gakkentoshi Line translates to "Research City Line".
Passes and Other Special Offers
As part of the Japan Railways (JR) group, journeys along the Katamachi Line are included in the Japan Rail Pass, should you choose to buy one. However, there are also a number of regional and Kansai specific passes and discount tickets available. These vary seasonally, so it's always worthwhile to check the JR West information homepage before you commit to buying your pass.
The Katamachi Line At a Glance
We will look at some specific highlights and points of interest along the Katamachi Line later. In the meantime, here is a station by station breakdown of where the line goes. The current incarnation of the Katamachi Line starts at Kyobashi Station (H41) and ends at Kizu Station (H18).
No.

Station

Stops

Location

Regional Rapid

Rapid

Prefecture

H18

Kizu

●

●

Kyoto

H19

Nishi-Kizu

●

●

H20

Hosono

●

●

H21

Shimokoma

●

●

H22

JR Miyamaki

●

●

H23

Doshisha-mae

●

●

H24

Kyotanabe

●

●

H25

Osumi

●

●

H26

Matsuiyamate

●

●

H27

Nagao

●

●

Osaka

H28

Fujisaka

●

|

H29

Tsuda

●

|

H30

Kawachi-Iwafune

●

●

H31

Hoshida

●

●

H32

Neyagawa-Koen

●

|

H33

Shinobugaoka

●

|

H34

Shijonawate

●

●

H35

Nozaki

|

|

H36

Suminodo

●

●

H37

Konoikeshinden

|

|

H38

Tokuan

|

|

H39

Hanaten

●

●

H40

Shigino

|

|

H41

Kyobashi

●

●
The Regional Rapid Service (区間快速), operates in the early morning, late evening and peak hours only. The Rapid Service (快速), has limited stops, as outlined above. Also, some trains go to Shin-Sanda whilst others terminate at Sasayamaguchi on the Takarazuka Line. Be sure to check the specific timetable for the destination you wish to go to before boarding the train.
Highlights Along the Katamachi Line
There are a number of attractions to suit all tastes along the Katamachi Line. We will now run down 7 of the best.
Doshisha University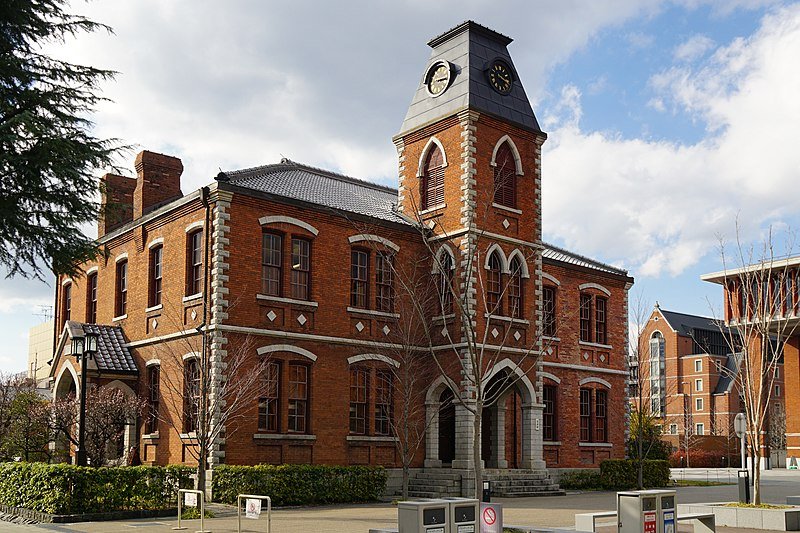 Located a short walk from Doshisha Mae Station, Doshisha University is one of Japan's most prestigious educational establishments. Originally founded in 1875 by Christian educator Jo Niijima, Doshisha initially served to further the cause of Christian education in Japan. However, in time it developed a reputation not just as a place of Christian education, but as one of Japan's more internationally minded education venues.
Among the famous people to have attended Doshisha down the years are Takako Doi and Gunpei Yokoi. Both were pioneers in their own way.
Doi served in the Japanese government as speaker for the lower house. To this day, this remains the highest political office held by a female in Japan's history as an elected democracy.
Yokoi, on the other hand, is known for his revolutionary work in the sphere of video games. He masterminded Nintendo's "Game and Watch" series of portable games in the 1980s. However, he is best known as the creator of the world's first handheld console, the Nintendo Game Boy. Released in 1989, the Game Boy is one of the highest selling video game consoles of all time.
Kizugawa, Kuni-Kyo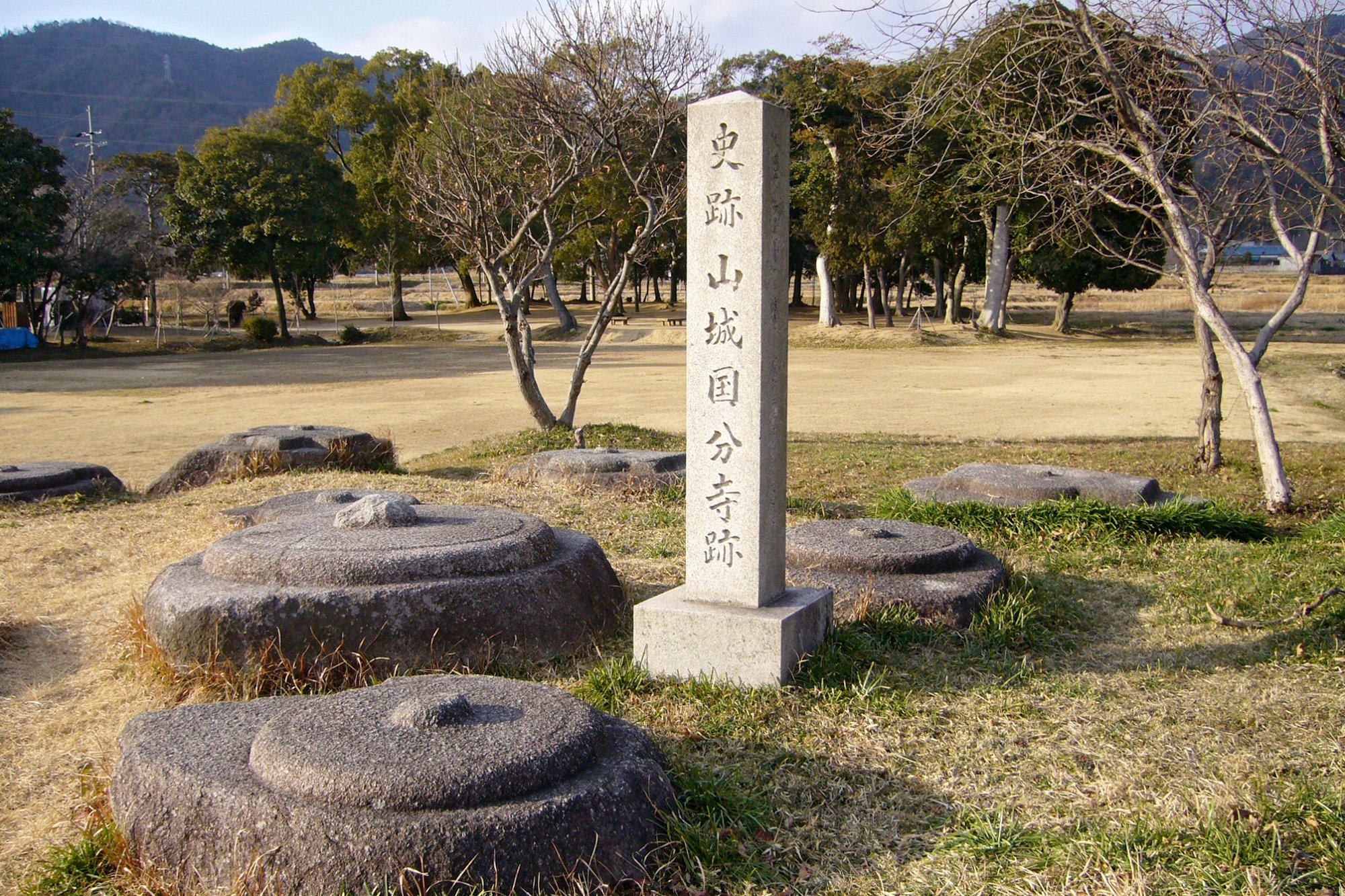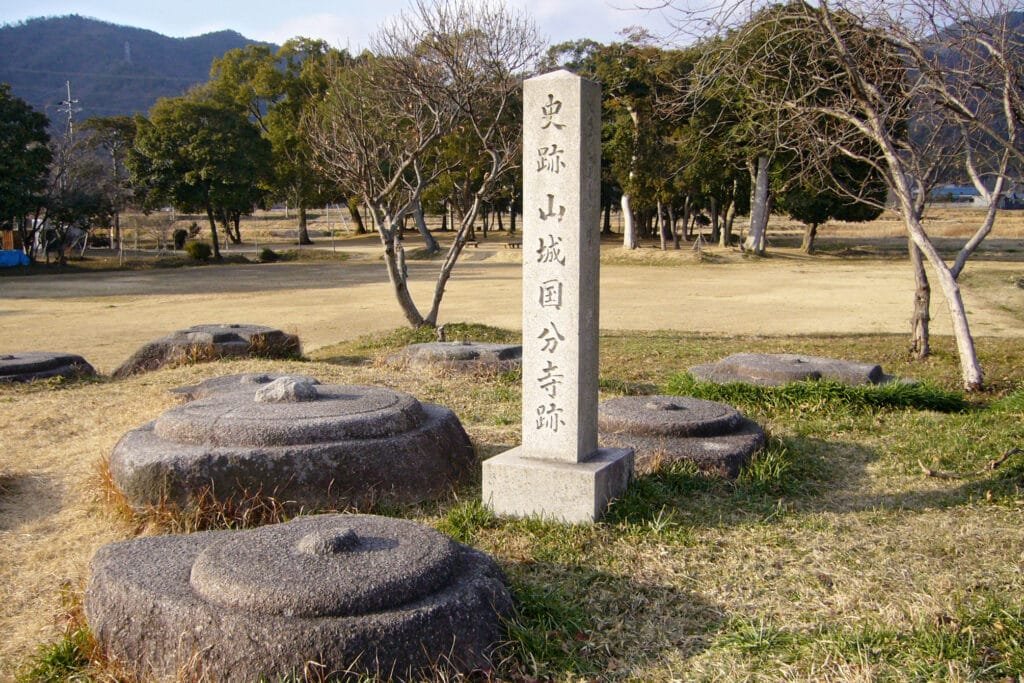 In recent years the town of Kizu merged with other nearby districts to form the city of Kizugawa. Despite one of Japan's younger cities, the history of the area around Kizugawa is extensive. Indeed, for a brief moment in Japanese history, this area actually served as the capital of all of Japan. During Japan's Nara Period, "Kuni-Kyo", as it was known then, served as the capital for Emperor Shomu from 740 to 744 AD. The ruins of Kuni-Kyo still exist today, in the Kamo district of Kizugawa.
Kansai Science City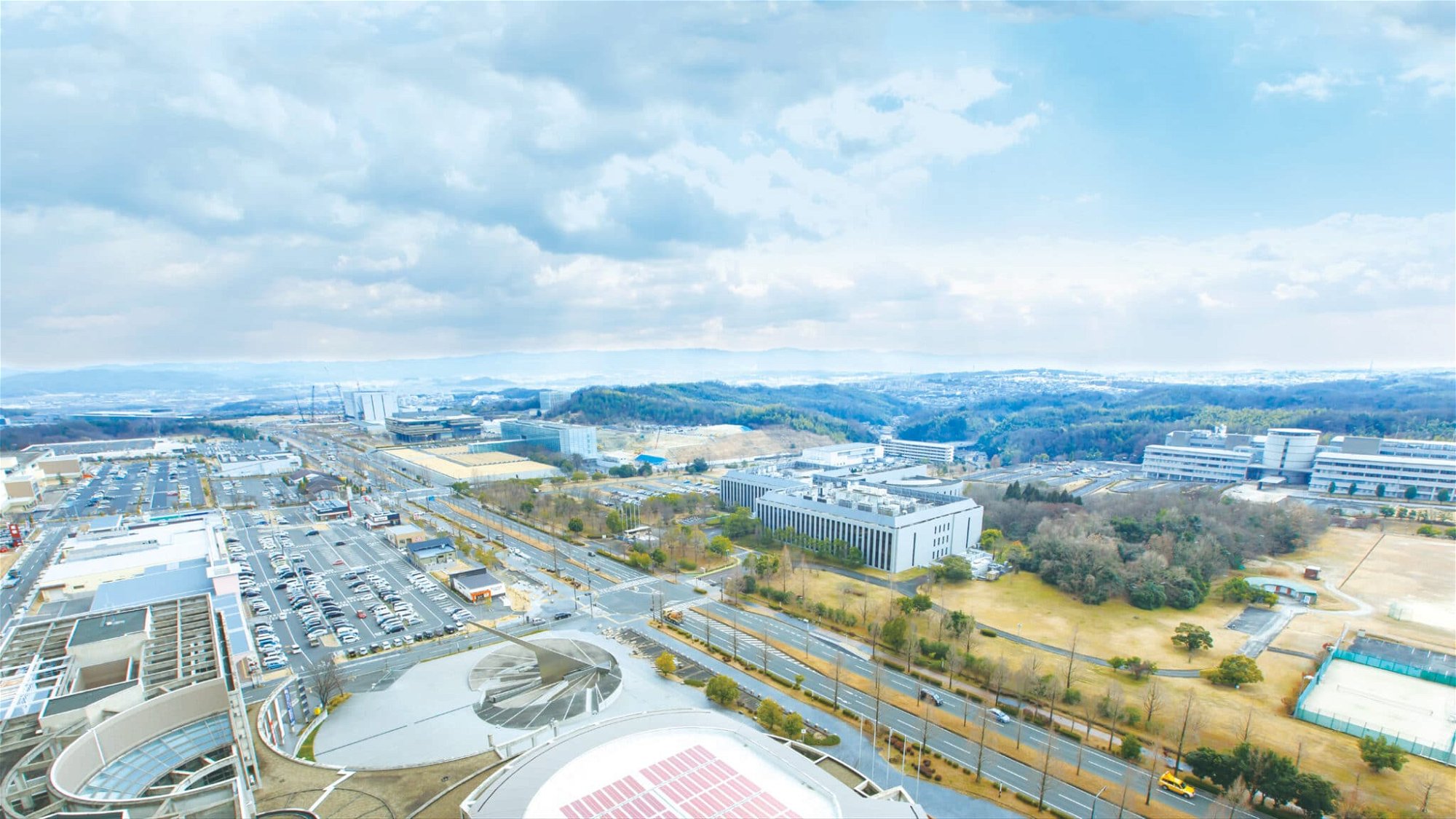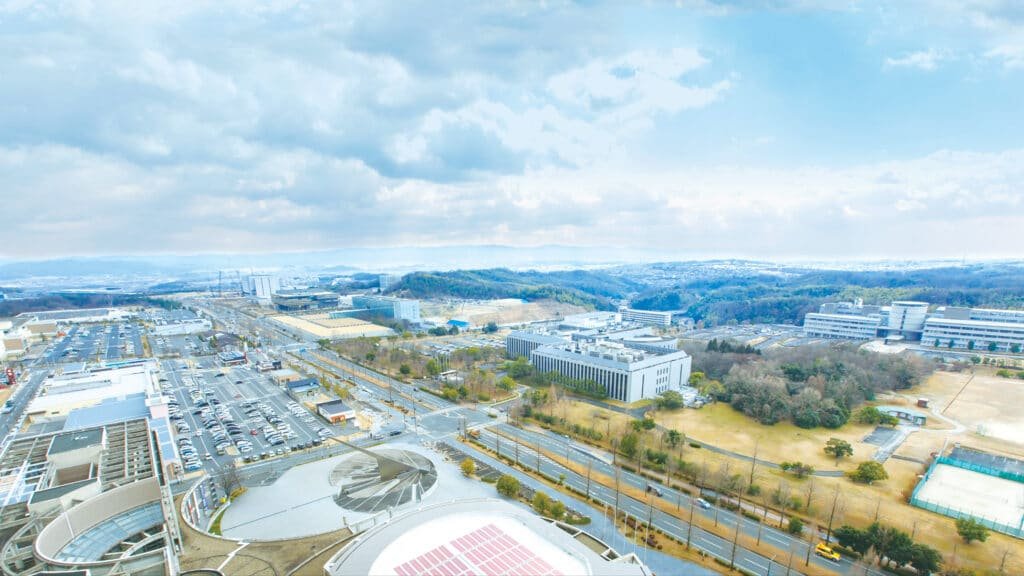 Staying in Kizugawa (sort of), we next come to Kansai Science City. This science and technology hub lies almost exactly halfway between the large cities of Osaka and Kyoto. In fact, Kansai Science City's grounds actually span 3 different prefectures, taking in a total of 8 cities. One of these is the aforementioned Kizugawa. Dozens of universities, research institutes and tech firms have a presence here. However, for tourists, perhaps the most interesting curio to be found here is an exceptionally ancient one. The Heijo Palace, a one-time residence of the Emperor of Japan stood here in the 8th century AD.
Today, its remnants are a recognized UNESCO World Heritage Site.
Shinobugaoka Kofun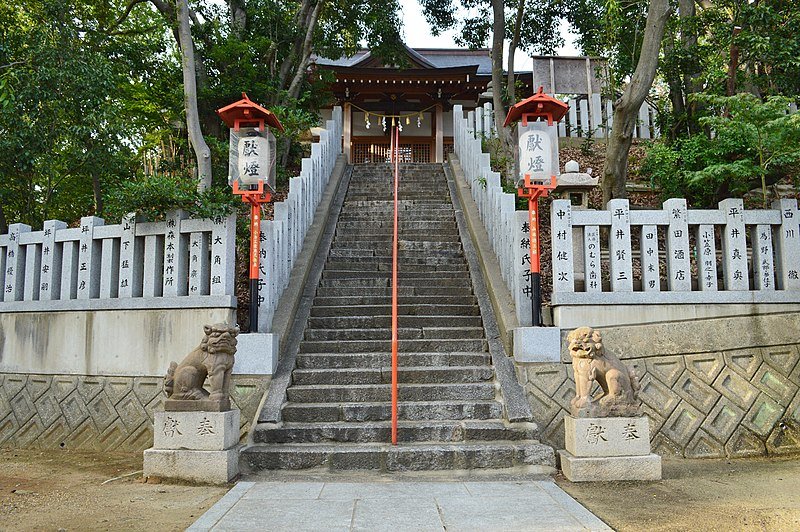 Located just 5 minutes on foot from Shinobugaoka Station lies Shinobugaoka Kofun. This one of several, mysterious, keyhole-shaped tombs in the Kansai area. Like its more famous counterpart in Sakai City, experts believe the tomb dates back more than 1000 years.
The nearby Shinobugaoka Shrine is also worth a visit. It isn't really anything remarkable, however the shrine serves as an excellent example of what a typical shrine in a residential part of Kansai looks like. For that reason alone, it's worth checking out if you're a first time visitor to the area.
The Tomb of Wani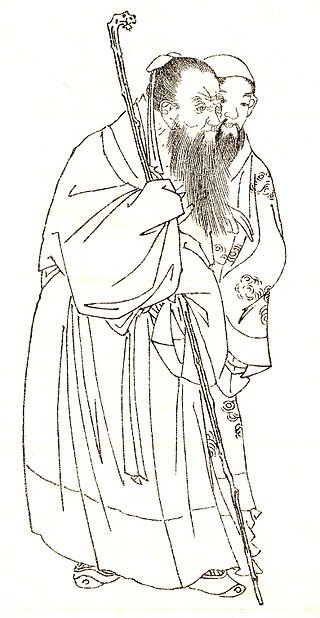 Along similar lines, another legendary final resting place can be found near Nagao Station, in Hirakata City. Wani, a scholar from the 5th century, was said to have brought the Chinese writing system to Japan. However, he is a semi-legendary figure. Given that he lived more than 1500 years ago, and there are conflicting accounts of his life, we cannot be sure how great an influence he actually had on present day Japanese language. We do not know if he ever actually lived in what is now Hirakata.
Indeed, the "Tomb of Wani" wasn't declared as his final resting place until 1793. For the intervening 1300 years, nobody actually knew where Wani was buried. Today this tomb stands as an interesting artefact. However, we can't say for sure who, if indeed anyone, was buried there. Like many mythical monuments of the ancient world, its true origins may be forever lost to the winds of time.
Shopping at Tokuan Station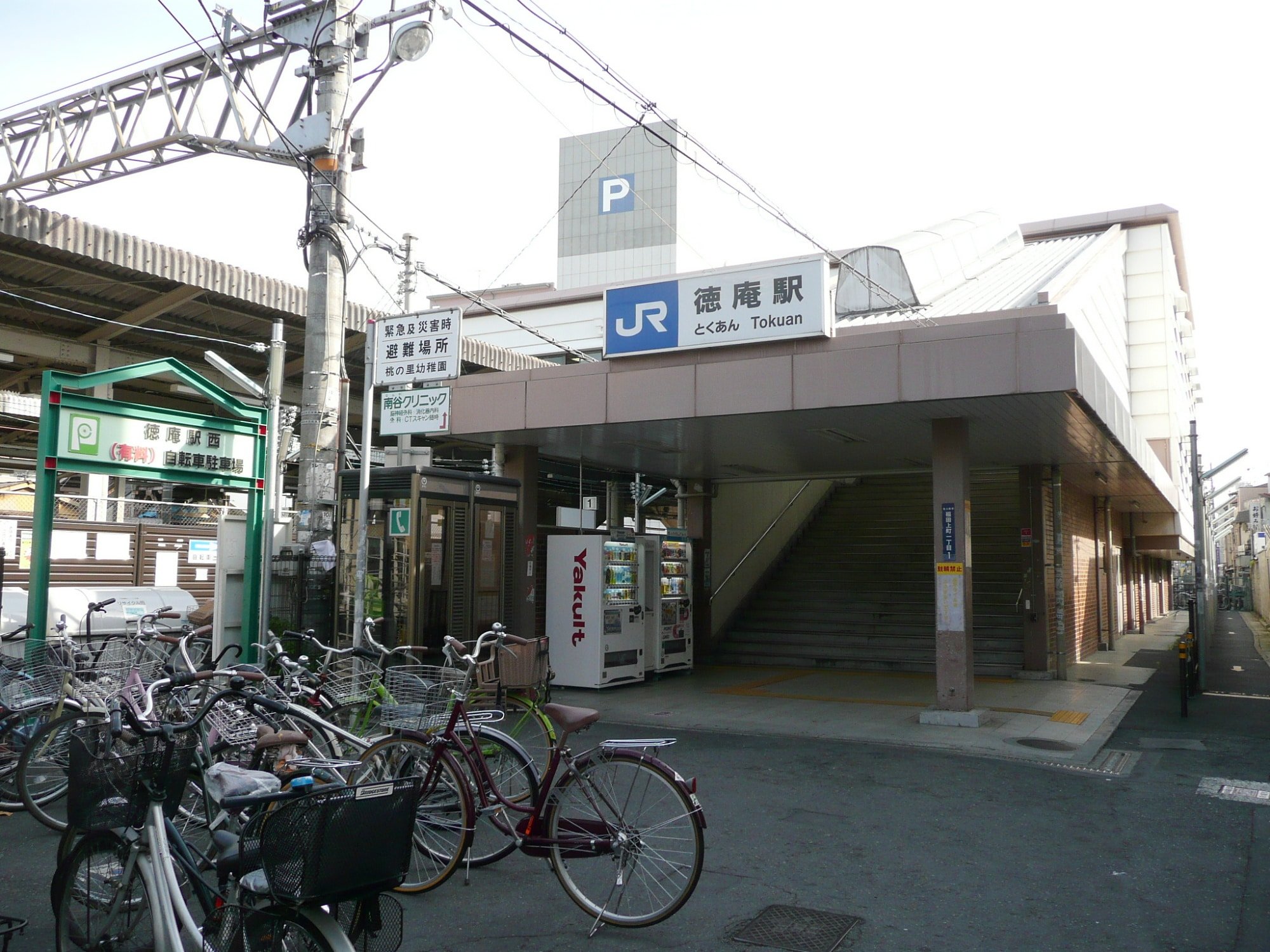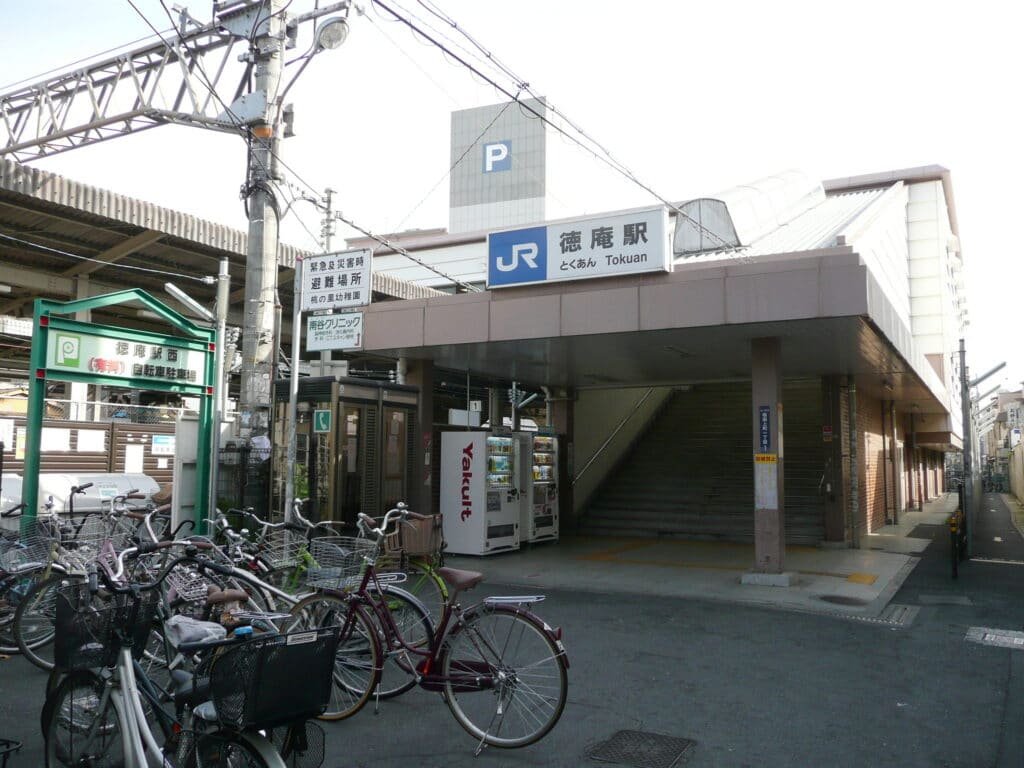 If you'd like to an authentic flavor for local products and souvenirs, then Tokuan Station is worth checking out. Just outside the station you will find two shopping arcades, the Tokuan Shopping Arcade and the Inada Shopping Arcade. Both offer a wide range of goods, as well as the chance to sample some excellent local foods. These kinds of shopping arcades are commonplace around small to medium sized suburban train stations in Japan. In Japanese, they are known as Shoutengai.
Kyobashi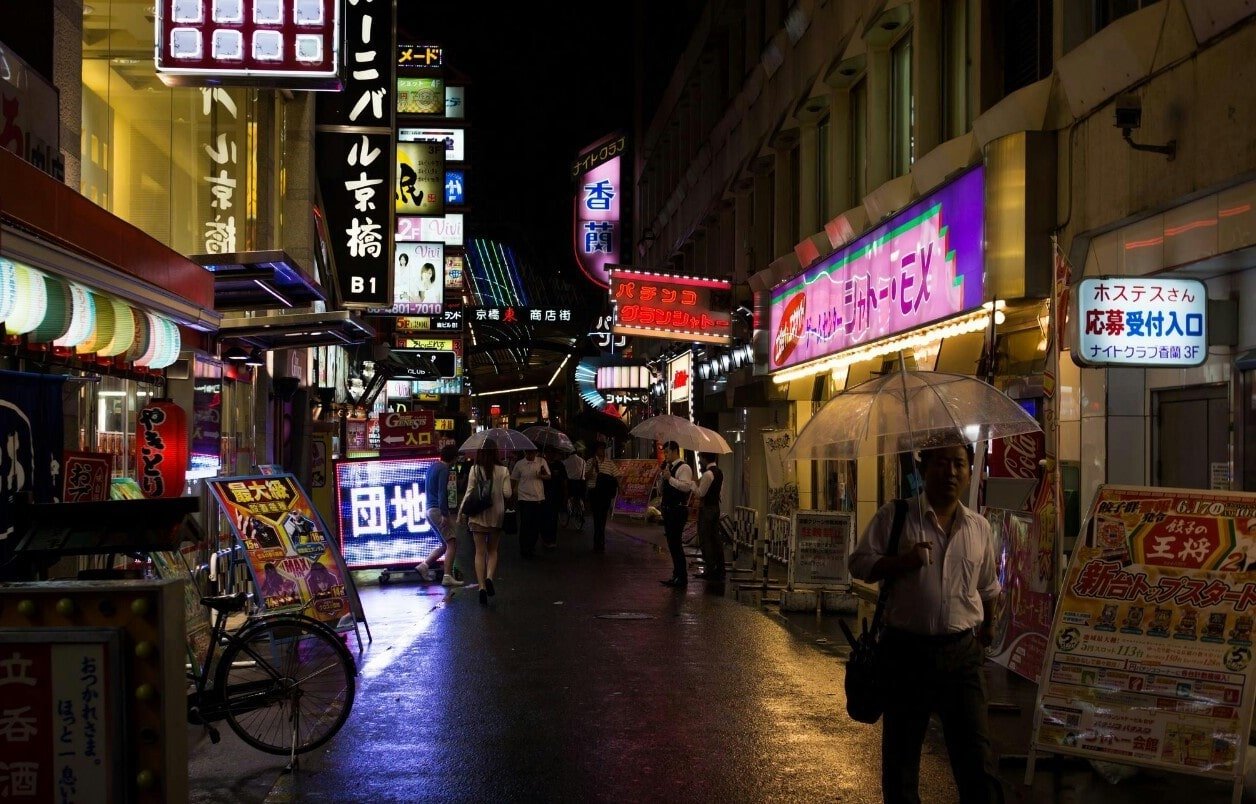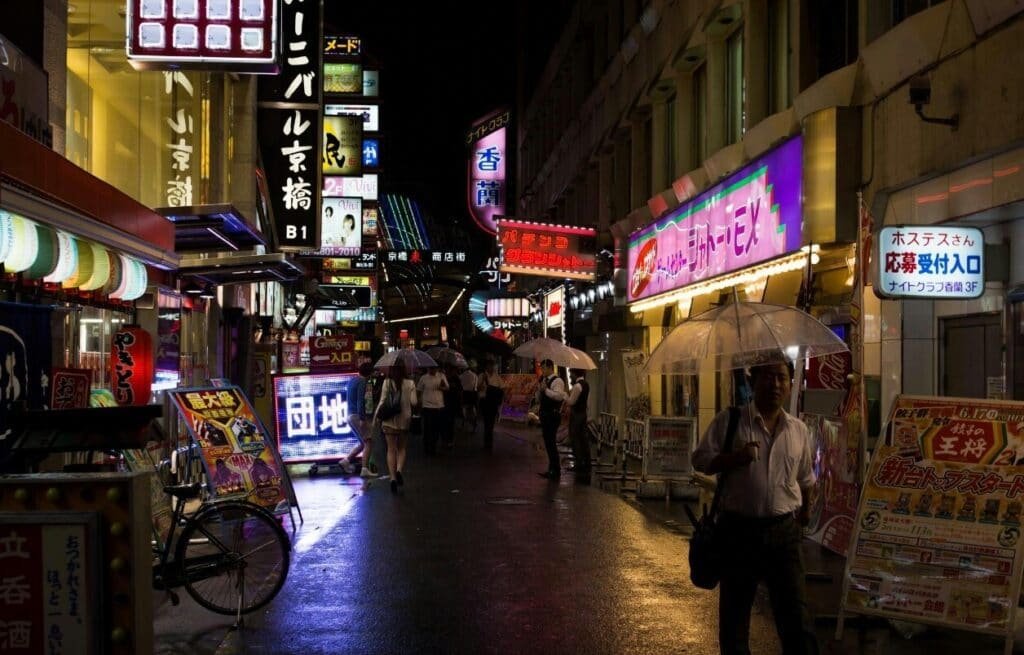 We end our Katamachi Line Odyssey back in Kyobashi. As one of Osaka's main transport hubs, Kyobashi has a little of everything. Within the station building, you will find numerous shopping malls and a large department store. Just along the street you will find some excellent and friendly bars and restaurants. There's something to suit all tastes along here, whether it's some Thai green curry or a pint of English Ale from a British theme pub.
Kyobashi is also only a short walk away from the gorgeous Osaka Castle Park and of course the castle itself. No trek along the Katamachi Line is complete without taking some time to chill out in Kyobashi.
In Closing
The Katamachi Line offers a wide range of exploration opportunities. There are amenities to suit both the first time visitor and the seasoned traveler alike. Like most places in this amazing Kansai region, today we are merely scratching the surface.
Have you ever taken a trip along the Katamachi Line? What was your personal highlight?
If you have any places to recommend along the line, or if you think we missed anything then please leave a comment and let us know.
Happy travels!