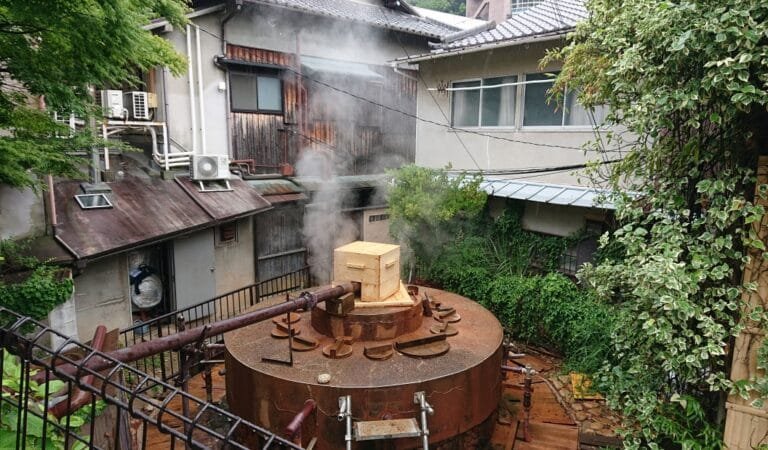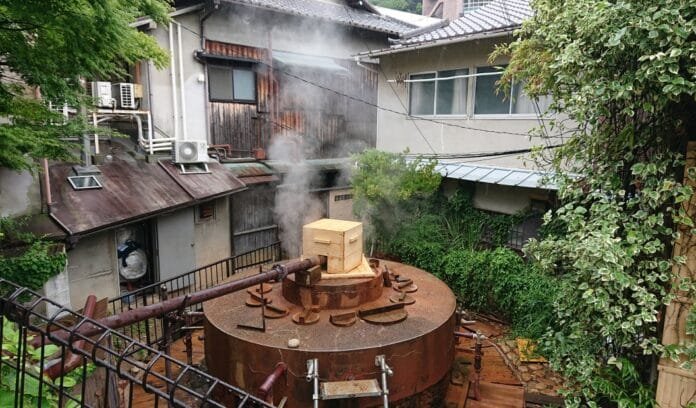 If you want to get out of the big city and enjoy some rest and relaxation, what could be better than bathing in a natural hot spring? In this series, we're looking at some places that you can easily access from central Osaka, but which give you a different experience from Osaka's busy urban environment. Today's focus is Arima Onsen, a famous hot spring town north of Kobe in nearby Hyogo Prefecture.
Why you should go to Arima Onsen
In Japan, the administrative unit of "city" covers not only the urban zone itself but also the surrounding area, while other smaller units like "district" are in less frequent official use today. This means that quite rural areas can be technically part of a city. For example, Awaji Island is practically made up of several small towns and villages, but they are grouped into three "cities", while Kyoto has a huge mountainous area to the north included within its city limits. Similarly, despite being part of Kobe City, it makes more sense to think of Arima Onsen as a small rural town in the mountains, which can be reached directly from Osaka in about an hour.
In this article, I'll start with a little bit about the long history of Arima, one of Japan's oldest and most well-regarded onsen towns. I will also tell you about how to visit the hot springs themselves, as well as other sightseeing options in this cosy town, including museums, temples, parks and souvenirs.
The History of Arima Onsen
Because of Japan's volcanic environment, hot springs, or onsen, can be found throughout the country. Bathing in them has long been seen as medically and spiritually beneficial. Apart from the relaxing qualities of the hot water itself, the minerals in different hot spring sources are claimed to have therapeutic properties. Due to the popularity of onsen baths and the associated health benefits, towns grew up around them, which in recent times are often secluded resorts, similar to beach towns.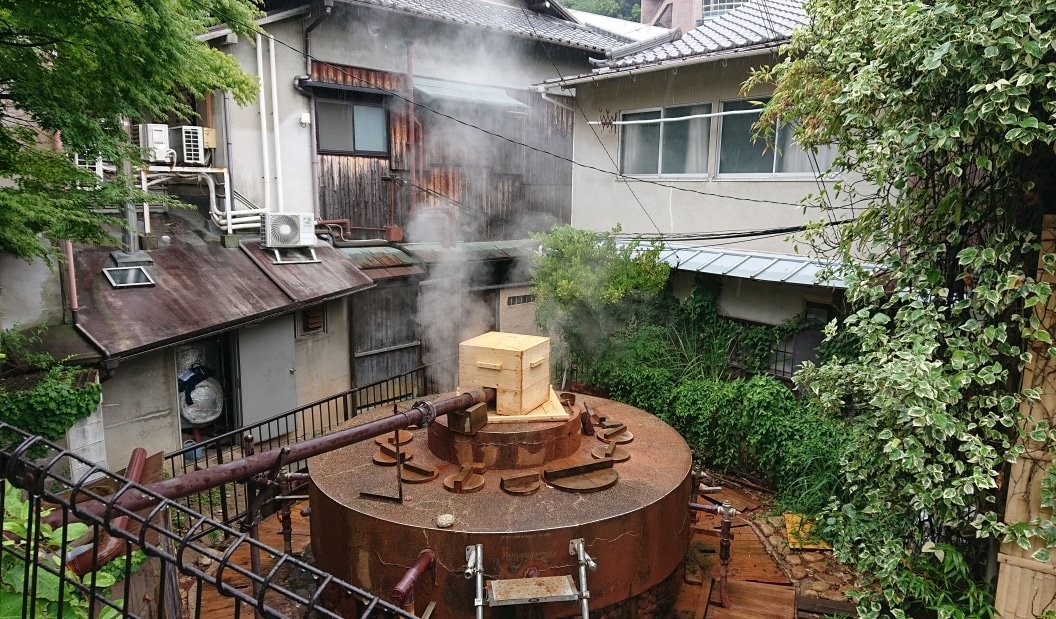 Arima is one of the oldest known onsen towns in Japan. According to legend, it was discovered by two gods who found injured crows that were healed by the water from the spring. Official visits by ancient emperors are recorded in some of the country's earliest historical documents, such as the 8th-century Nihon shoki, where it is listed alongside Dogo Onsen in today's Ehime Prefecture and Shirahama Onsen in today's Wakayama Prefecture. It was also regarded as one of the three great onsen in the Pillow Book (Makura no Soshi), a literary classic written in the late 10th century.
The foundations of the town of Arima are said to have been laid by Gyoki, a famous Buddhist monk who travelled around the Kansai region in the early 8th century, working to help the sick and the poor, whom he felt were neglected by mainstream Buddhism (read more about Gyoki and his life here). He was involved in many public construction projects, including in Arima, where he founded the temple Onsenji, complete with a statue of the Buddha of medicine. Another monk, Ninsai, rebuilt the destroyed temple near the end of the 12th century, reviving the town.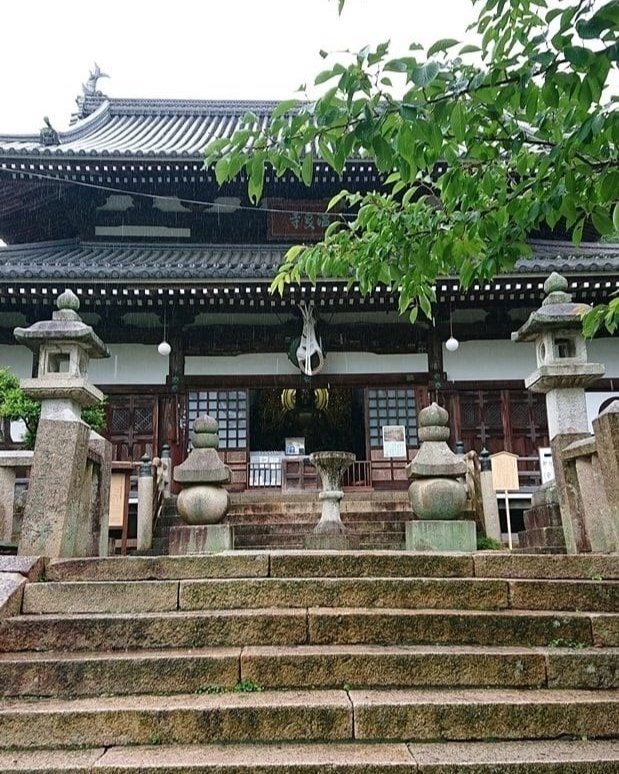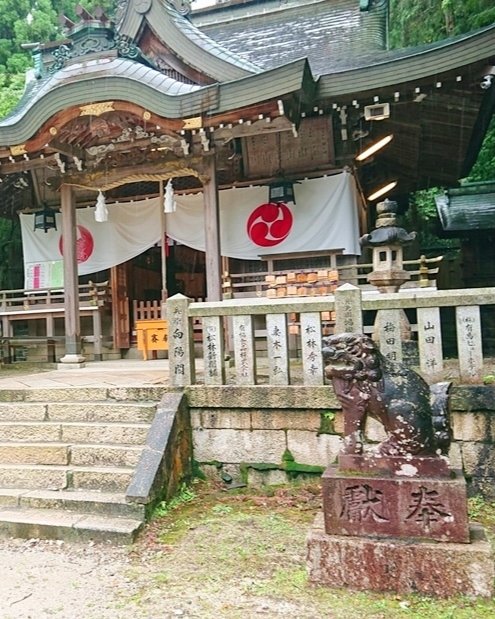 During the Sengoku Period, a time when Japan was divided between many rival warlords, Arima was destroyed again. This time, it was revived not by a monk, but by Toyotomi Hideyoshi, the second of Japan's three great reunifiers, who had Osaka Castle as his base while he consolidated power around the country (read more about Toyotomi Hideyoshi's role in Osaka history here). Hideyoshi often visited Arima Onsen in the 16th century to relax and recuperate, as did his wife Nene. A prominent spot in Arima today is Nene Bridge, a small footbridge with red railings dedicated to Nene, which has a statue in her likeness next to it, while a statue of Hideyoshi can also be found near Taiko Bridge.
Although Hideyoshi did not live to see the Edo Period, the long era of peace after Japan was fully unified again, it was during this time that the town of Arima truly flourished, becoming home to many ryokan (traditional Japanese inns) and a popular destination for travellers. Today, Arima continues to be one of the best-known onsen towns in the country, and like many other onsen towns, it has a certain nostalgic atmosphere.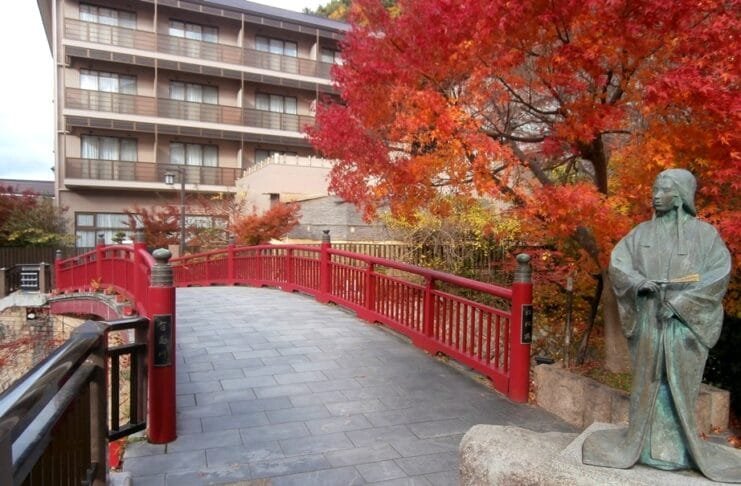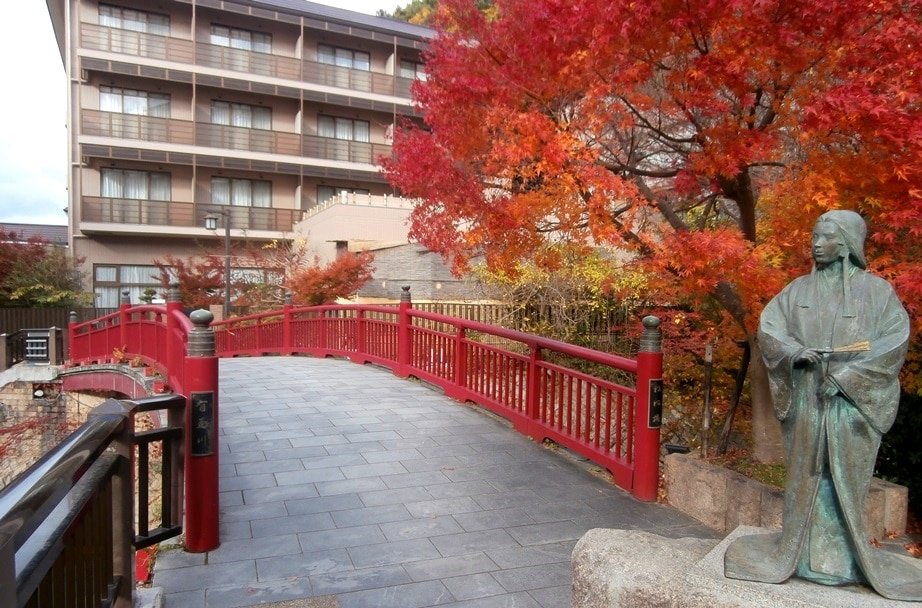 Read on to learn more about what you can see and do if you take a trip to Arima.
Bathe in the hot springs
Of course, one of Arima Onsen's main attractions is the hot springs themselves. There are two types of hot spring water in Arima, each with their own chemical properties: one is the murky, iron-rich kinsen ("gold water"), and the other is the clear ginsen ("silver water"), containing radium and carbon. The main bathhouses for each of these are the ancient Kin no Yu and the much more recently opened Gin no Yu, respectively. There are other options besides these, such as ryokan or hotels, some of which are available to day visitors as well as overnight guests. These may offer either kinsen, ginsen, or both.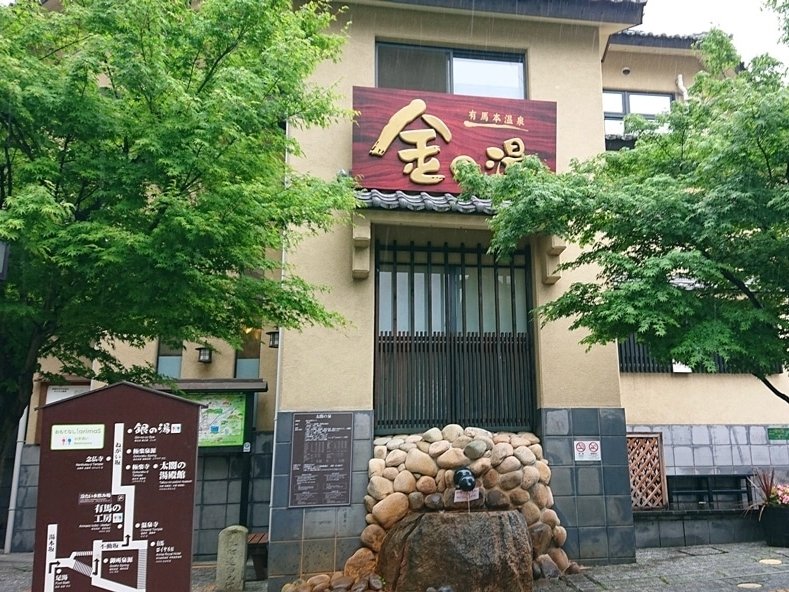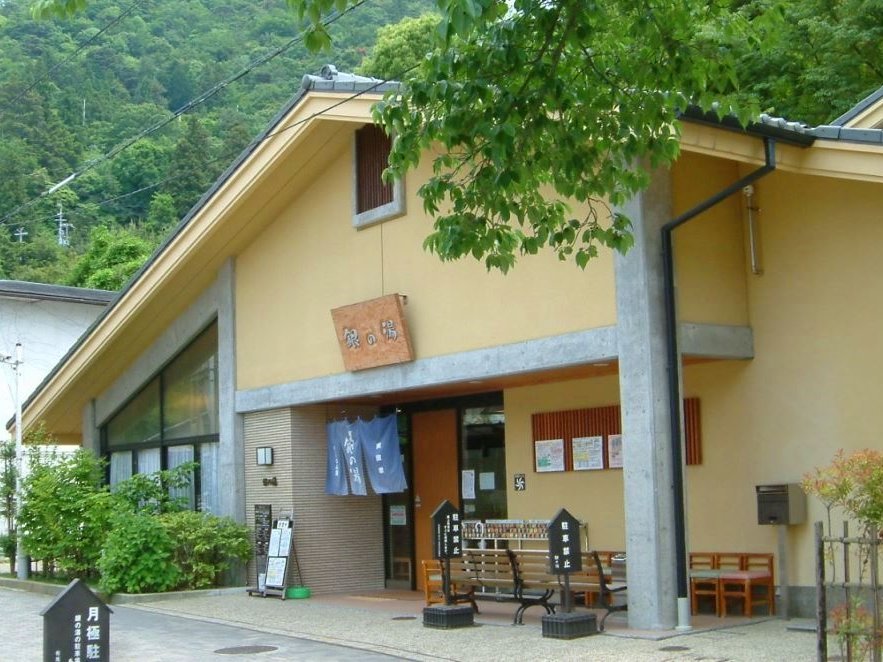 There are a few things to keep in mind when using an onsen or other public bath. The onsen in Arima have separate baths for men and women, which might be switched around at regular intervals. Hotels may also offer the option of reserving a private onsen bath. Guests are expected to undress completely in the changing rooms, without wearing any kind of swimming gear. As the bath at an onsen is intended for relaxation and not for washing, you must also clean yourself thoroughly in the shower area before entering the bath. Note also that if you are using the onsen as a day visitor, towels are not supplied, so you should either bring your own or expect to buy one when you arrive.
If you are unsure about getting undressed with dozens of strangers or you just have limited time, Kin no Yu also has a foot bath outside. There is no fee for using it, so this is a low-commitment way to try out the soothing onsen water and relax a little when walking around the town.
Museums to visit
There is plenty more to do in Arima besides the baths too, including museums. If you want to learn more about Arima Onsen, Arima no Kobo has a small free gallery displaying picture scrolls and other items chronicling the history of the town. The nearby Taiko no Yu museum is more focused on Toyotomi Hideyoshi, exhibiting various relics connected to the famous general, and Onsenji also has a small museum featuring statues of Gyoki and Ninsai.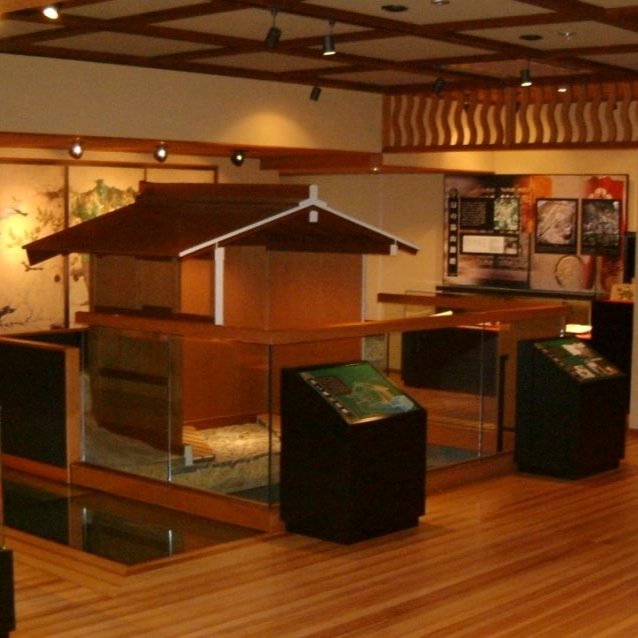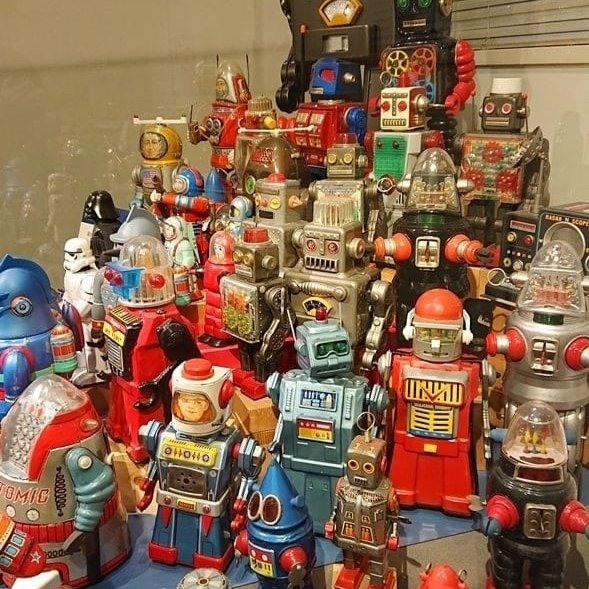 Less conventional museums in Arima include the Toys and Automata Museum. In keeping with the nostalgic setting of Arima, this museum has a large collection of toys from Japan and around the world, including karakuri ningyo (mechanised puppets). Far from being only a children's activity, the museum is worth a visit for anyone with an interest in the artistry of toys, with its impressive displays and interactive exhibits. Elsewhere, the Arima Philatelic Museum exhibits a great array of stamps from throughout the history of Japan's postal service, from early handmade stamps to special commemorative and regional designs.
Experience the onsen town atmosphere
A big part of the fun of visiting Arima Onsen is simply walking around the town and soaking in the atmosphere. The onsen district has narrow streets with shops, cafes and restaurants in traditional wooden buildings, centred around the main street of Yumotozaka. You are constantly reminded of the town's history: apart from the old architecture and the bathhouses themselves, you don't have to walk far to find Gyoki's temple of Onsenji and the nearby Tosen Shrine, both of which are closely associated with Arima's origins and the hot springs. You may also stumble upon spring sources, including the steaming hot springs as well as some fountains you can drink from. Keep in mind that while these fountains are safe, the spring water may taste quite strange.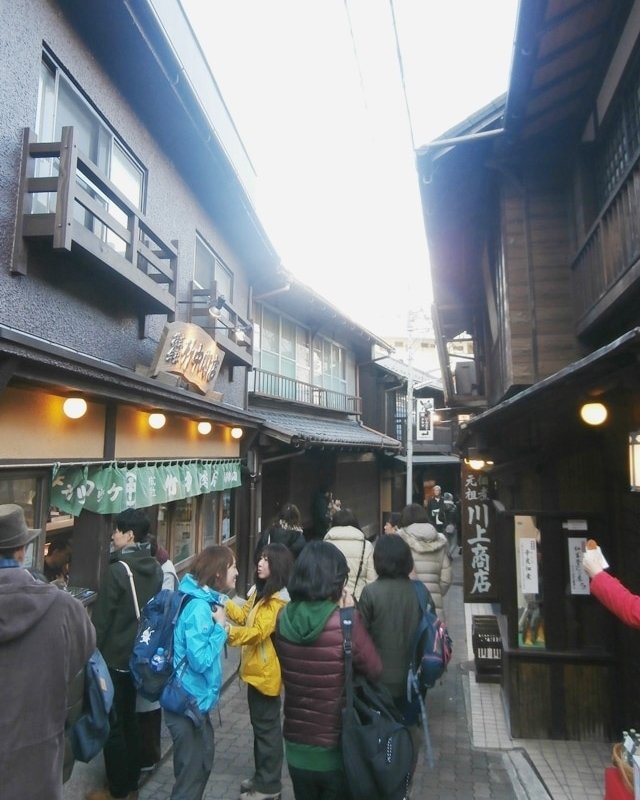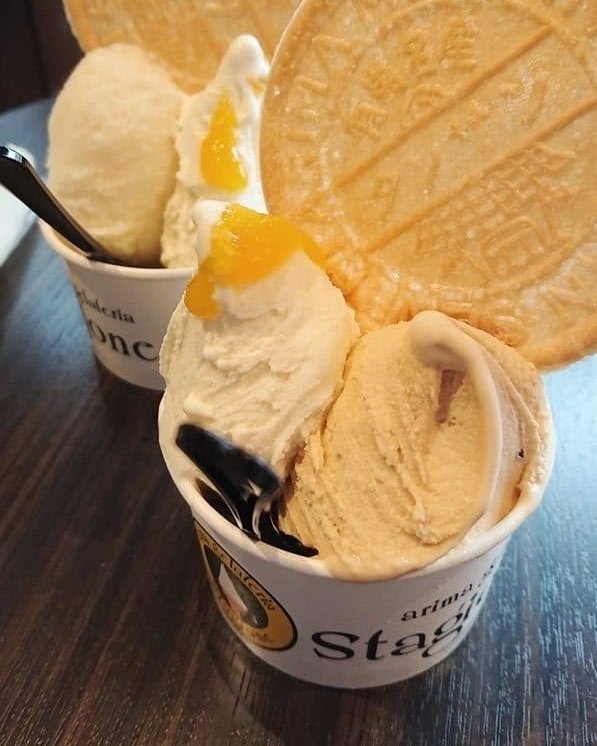 Some of the souvenirs available in Arima's many gift shops also reflect the importance of local spring water. These include Arima Cider Teppo Water, a revived version of the first carbonated soft drink to be made in Japan. To relax at the end of a day of walking around the town, local craft beer is another option. The naturally carbonated water is also used to make Tansan Senbei, a kind of sweet cracker that is available freshly made at Arima Senbei Honpo.
Experience the natural environment
As Arima Onsen is in the mountains, it has a beautiful natural environment too. One of the easiest spots to see this for yourself is Zuihoji Park, which was established on a former temple site. The area was a favourite of Toyotomi Hideyoshi, who held tea parties there with the great tea ceremony master Sen no Rikyu. Today, the park is a relaxing place to take a walk, and is especially beautiful in November, when the maple leaves change colour and the tea house is open to the public. It is also popular in the spring as a cherry blossom spot, but another option for seeing cherry blossoms is the banks of the river near Taiko Bridge.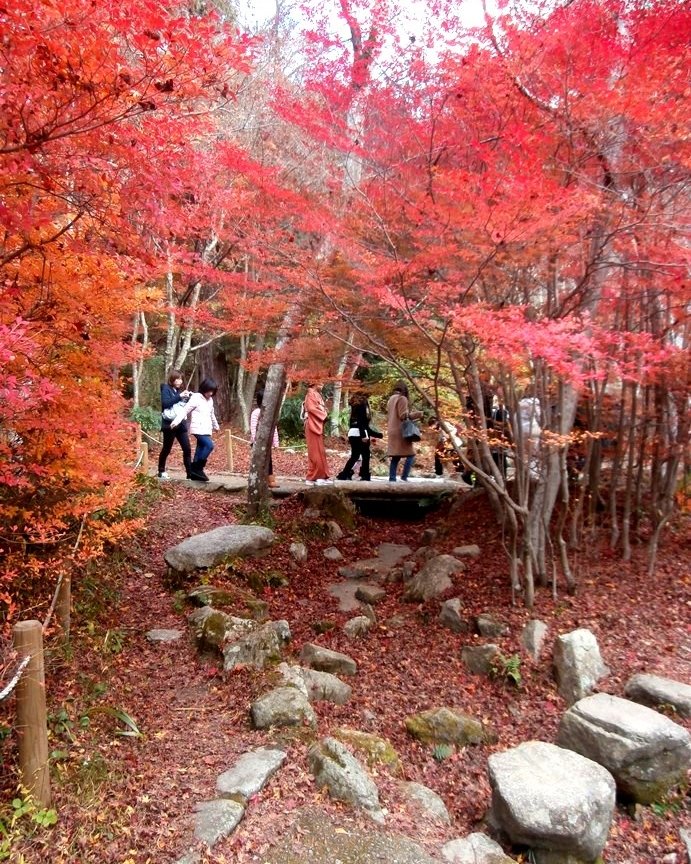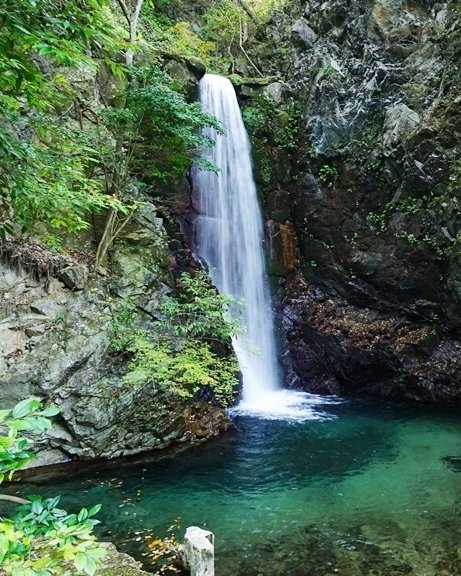 Another park not far from the town centre is Tsuzumigataki Park, named for its waterfall flowing from Mount Rokko. In early summer, you may see fireflies around the waterfall in the evening. For a more challenging walk, you can ascend the steps on the outskirts of the onsen district to Arima Inari Shrine and enjoy views over the town and beyond, or even hike further into the mountains.
Access
Though Arima Onsen is not far away, its only rail connection is on the Kobe Electric Railway (Shintetsu), so unless you are starting in Kobe, travelling by bus is usually more convenient. JR and Hankyu both operate highway buses from Umeda Station via Shin-Osaka Station. With either JR or Hankyu, the trip from Umeda takes around an hour and costs 1400 yen one-way. Note that the boarding points for each company are different, so keep this in mind when planning your trip. If you have a different starting point, you may also want to consider checking whether there are any suitable local buses to Arima, as these can be cheaper.
The town is small and easy to get around on foot. The various buses from out of town stop close to Taiko Bridge. Follow the river uphill from the bus stops to find Nene Bridge, then turn right and continue a little further to get to the bottom of Yumotozaka, the main street. Attractions like Kin no Yu, the toy museum and various shops are on this street, while most other destinations are also nearby. Continue all the way along Yumotozaka and a little further to find most of the hotels, as well as Zuihoji Park, which is around 20 minutes' walk from the bus stops. Some natural attractions like Tsuzumigataki Park and the Inari Shrine may require a more significant walk.
Entrance fees to the public baths vary. Entry to Kin no Yu costs 650 yen and entry to Gin no Yu costs 550 yen, but discounted combination tickets are available. Though some hotels allow daytime visitors as well, their facilities can be more expensive, so if you plan to visit many baths, it may be worth considering a larger package deal. Public baths are generally open well into the evening, but Kin no Yu and Gin no Yu are closed on alternating Tuesdays, and others have their own closing days.
Admission to the toy museum costs 800 yen per person, while tickets for the stamp museum on the other side of the river are 500 yen each. Entry to the Taiko no Yu museum is 200 yen, but it is also included in some combination tickets, and the museum at Onsenji costs 100 yen to enter.
Opening hours for visitor attractions like museums vary, especially when there are special events, and please note that at the time of writing (December 2021) some facilities may have limits on guest numbers or other restrictions. Check these links for the latest information:
Kin no Yu, Gin no Yu, Taiko no Yu museum and Arima no Kobo
Arima Toys and Automata Museum
Arima Hot Springs Tourism Association
Except where otherwise noted, images are photographs taken by the author.