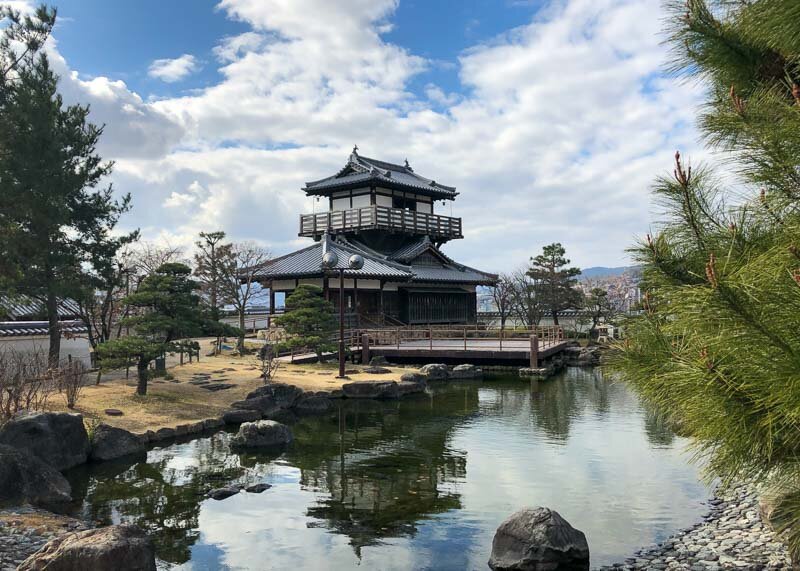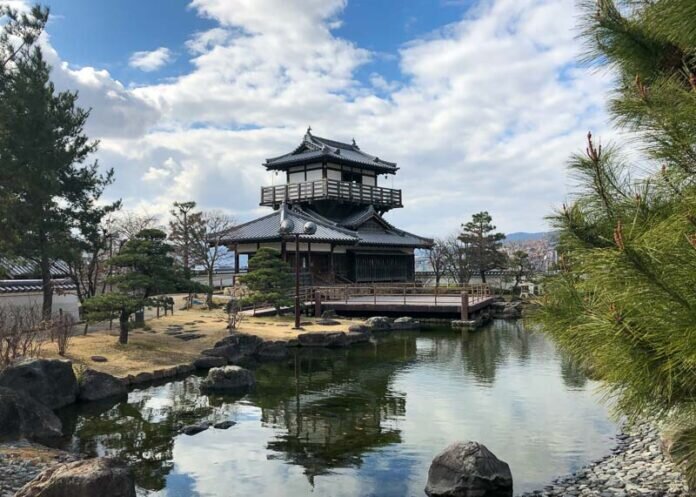 Osaka is a huge, bustling city full of entertainment, shopping, food and distinctive local culture. You could spend days or even weeks without leaving Osaka City and not get bored – but there is also plenty more to see if you venture a little further. This article is the first in a series looking at places easily accessible from Osaka City that you might not have considered before. Today we're looking at Ikeda, a city in the north of Osaka Prefecture. Ikeda Osaka
Why you should go to Ikeda
Ikeda is easily accessible from Osaka, and you can get there from Umeda Station in around 20 minutes. It may be less famous than other nearby cities like Minoh and Takarazuka, but Ikeda is well worth a visit, with museums, parks and cultural sites to see. In this article, I'll talk about the history of Ikeda over the centuries and some of its claims to fame, before giving a spotlight to some things to see and do in Ikeda, including castle remains, a museum and theatre for rakugo performance, and a park known for cherry blossoms in spring and one of Japan's smallest zoos.
The History of Ikeda
People have lived in the Ikeda area for many hundreds of years, at least as long ago as the late Heian Period (around 1000 CE). At that time, there was a village called Kureha, named for one of two sisters said to have come from the Chinese kingdom of Wu in the 3rd century CE and taught Japanese people the arts of weaving and sewing. The word gofuku, written with the same characters as Kureha (呉服) is another name for kimono, especially ones made from silk. The place has been known as Ikeda since the Kamakura Period (around the 12th century), but you can still see the old name in some locations like Kureha Shrine, where Kurehatori, one of the sisters from Wu, is enshrined. The other sister, Ayahatori, is honoured at Ikeda Shrine, which is also known as Ayaha Shrine.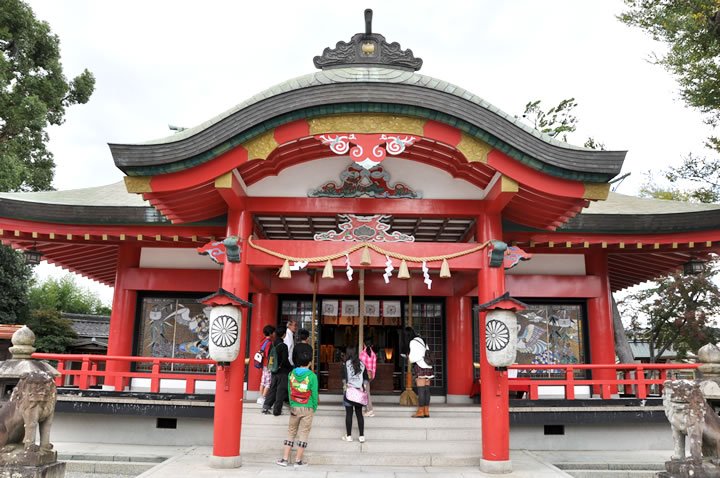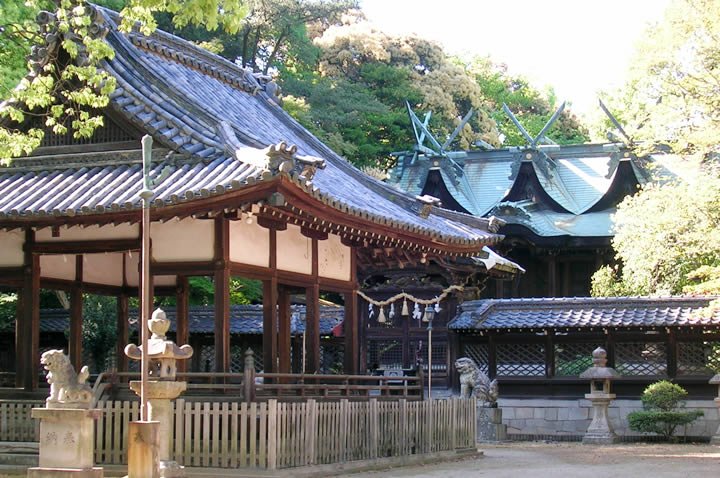 In the mediaeval era, the site became a castle town ruled by the Ikeda clan, who claimed descent from the powerful Minamoto clan (read more about historical clans in the Osaka area here). After rival clans fought for supremacy in the Sengoku ("warring states") Period, Japan was reunified, and Osaka became an important commercial city. One of the Osaka area's most popular exports then was sake. People in the city of Edo, the location of the military government that was later renamed Tokyo, called sake from Osaka kudarizake, and preferred it so much that kudarizake made up 80% of the sake consumed in Edo. In those days, Ikeda was one of the most famous sake-producing towns, as home to more than 30 breweries, but since then other regions grew in popularity while production in the Osaka area declined. Today, only one brewery remains in Ikeda: Goshun, which continues to proudly label its products as "Ikeda sake". The name is also closely connected to the area, as the character for go (呉) is the same as one of the characters used to write Kureha, the old name for Ikeda.
Sake production in Osaka fell fastest during the time that industrialization increased. Fortunately, Ikeda had a part to play in Osaka's new role as an industrial region too. One prominent company which has its headquarters in Ikeda is the automobile manufacturer Daihatsu, which is a subsidiary of Toyota today. Their oldest plant was opened in Ikeda in 1939, and the company went on to make a variety of passenger and commercial cars. One of their most iconic vehicles is the Daihatsu Midget, a three-wheeled truck commonly associated with the retro image of 1950s and 1960s Japan. Compact cars like the Midget are still popular in Japan today.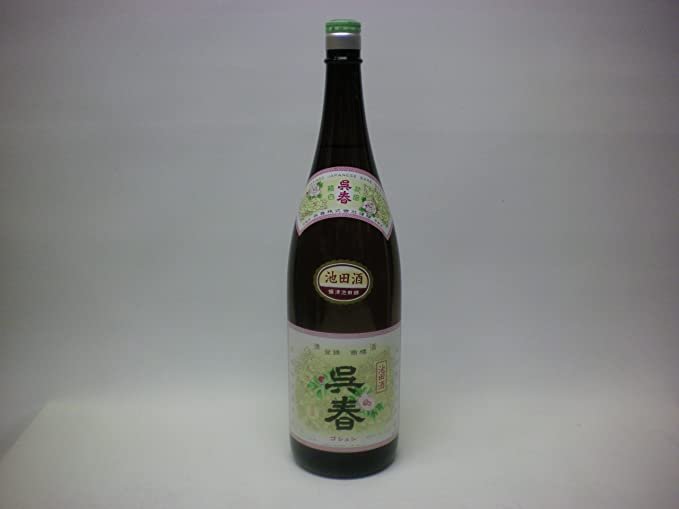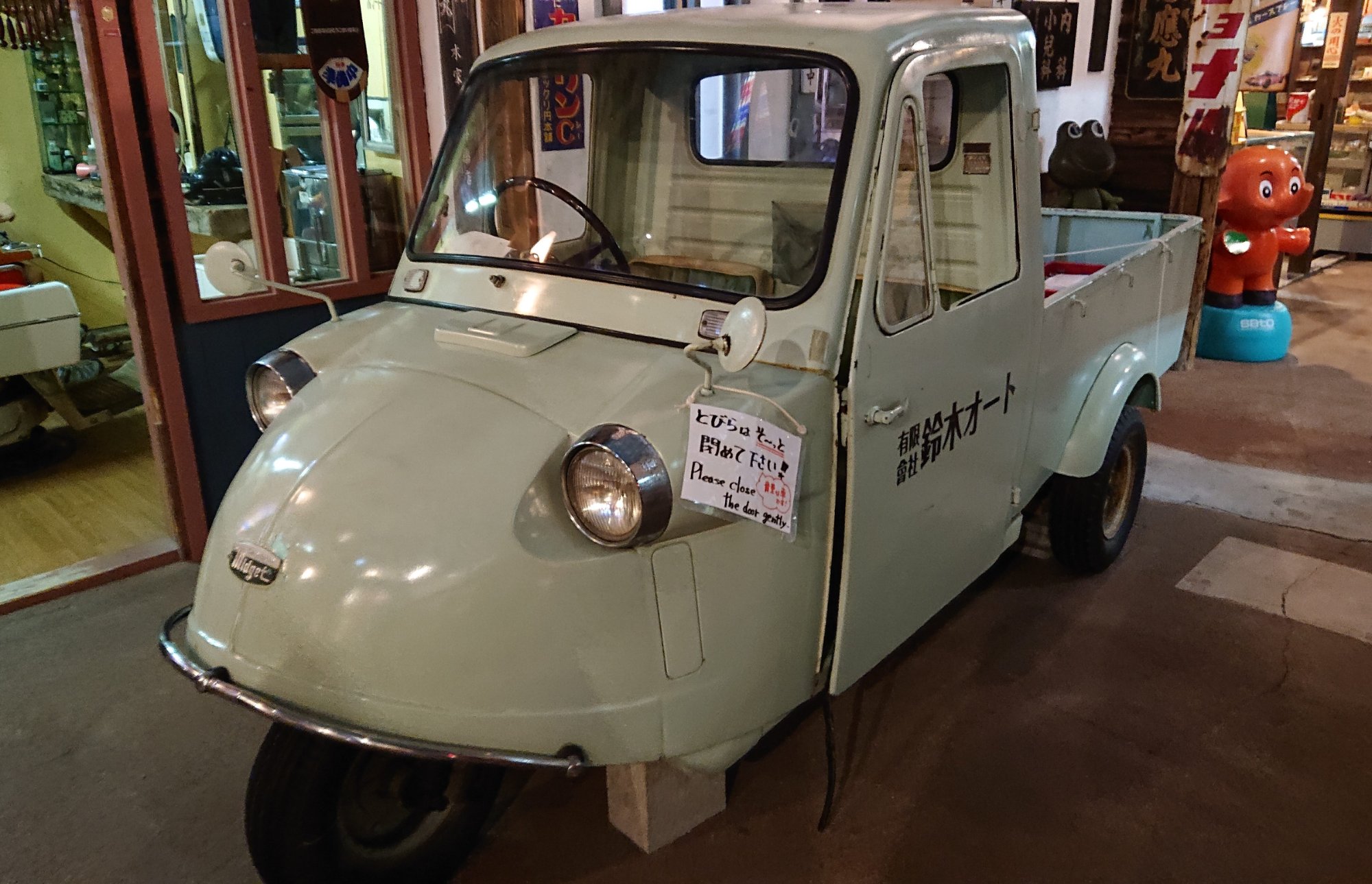 Ikeda was also home to two of the best-known modern entrepreneurs of the Kansai area. One is Hankyu Railway founder Kobayashi Ichizo. In the early 20th century, he was a pioneer in employing the strategy of building railway lines leading out of a major city – Osaka – and then developing the suburban area along the lines. This led to the establishment of the famous all-female Takarazuka Revue musical theatre troupe, the Hankyu Department Store and, later, the Toho Motion Picture Company (read more about Kobayashi Ichizo and other major figures in Osaka's economic history here). Kobayashi's former home in Ikeda is now a memorial museum celebrating his life and achievements. In 2009, another museum was opened, also in Ikeda, specifically to display Kobayashi's expansive art collection.
Ikeda's other big name is Ando Momofuku, the inventor of instant noodles and founder of Nissin Food. Born in Taiwan in 1910, Ando moved to Osaka after the Second World War. After several failed business ventures, he invented the very first instant noodle product in Ikeda in the late 1950s, which was released as Chicken Ramen. Since then, many more variations have been released, and the idea has become popular all over the world. There was even a drama series about his life story, Manpuku, on Japanese TV between 2018 and 2019. At the Cup Noodles Museum in Ikeda, you can learn about his life, the many instant noodles made by Nissin, and even make your own Cup Noodle (read more about Momofuku Ando and the Cup Noodles Museum here).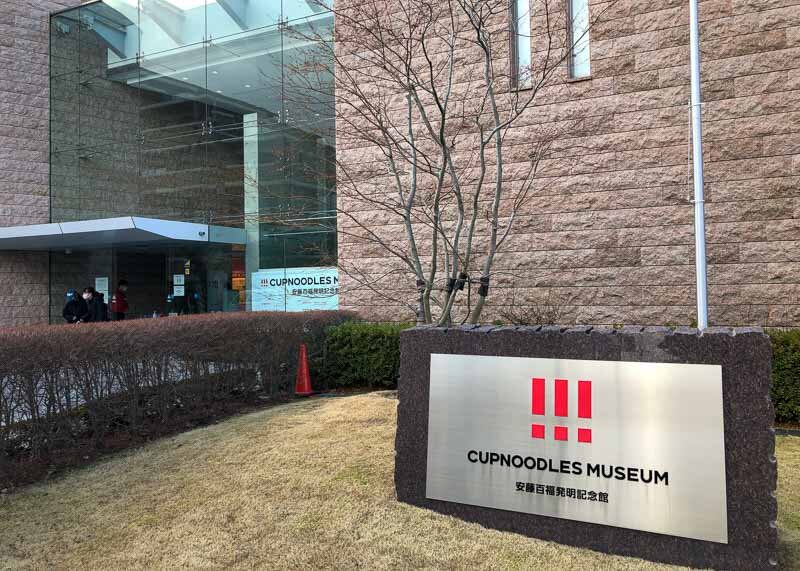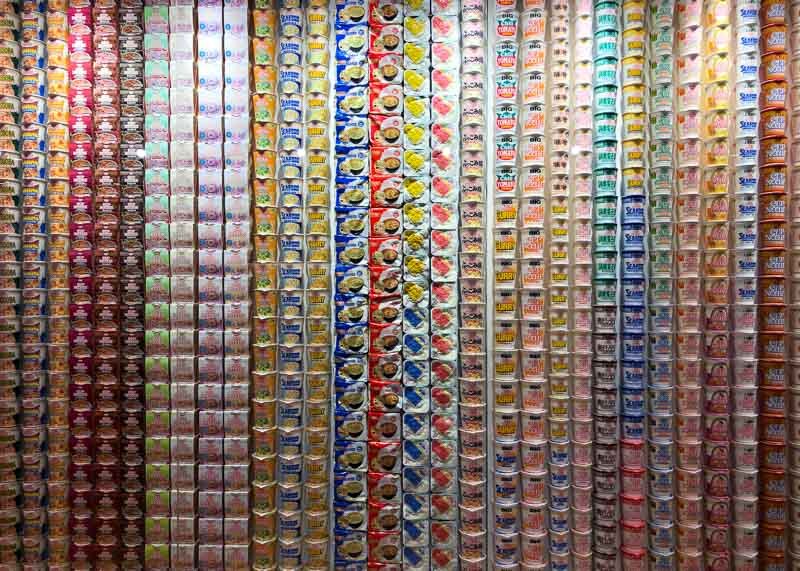 Now that you know a little bit about the history of Ikeda City, I would like to go into some more detail about a few of the best things to see and do there.
Ikeda Castle
Ikeda Castle was founded in 1334 CE by Ikeda Noriyori. The castle and the Ikeda family grew in strength in the following years, becoming one of the major clans of Settsu – an old province covering modern-day Osaka City, Kobe City and nearby areas. In mediaeval Japan, the sovereign was still the emperor, but real political authority was held by the shogun, a military leader, while local feudal lords generally had significant power over their domains. Authority was especially decentralised during the Sengoku Period, when there was no shogun and many clan leaders fought for control over the country. The Sengoku Period ended due to the efforts of three major figures who ultimately reunited Japan. The first was Oda Nobunaga, who brought the already powerless existing shogun line to an end and then conquered the lands of many of his rivals. After Nobunaga's sudden death, Toyotomi Hideyoshi took his place, established Osaka Castle and gained control over most of the country. Soon after Hideyoshi died, his former supporter Tokugawa Ieyasu came out on top following a power struggle, and became shogun of the reunified Japan.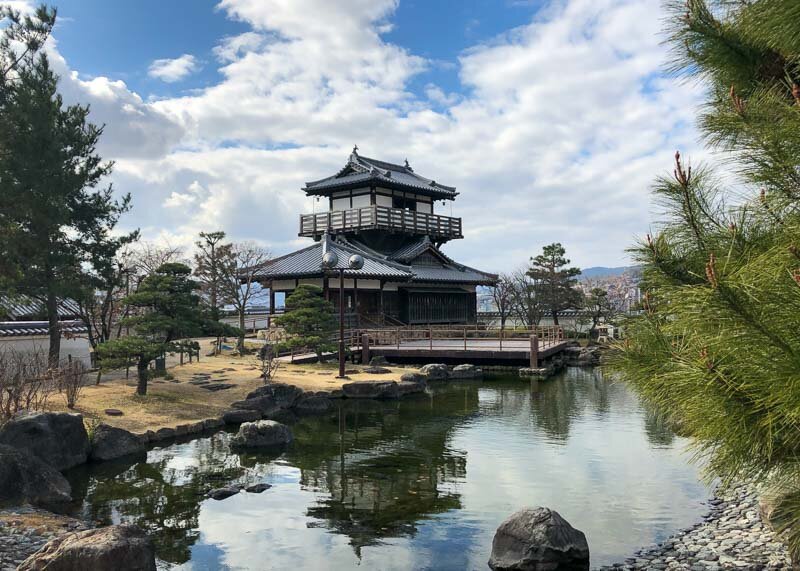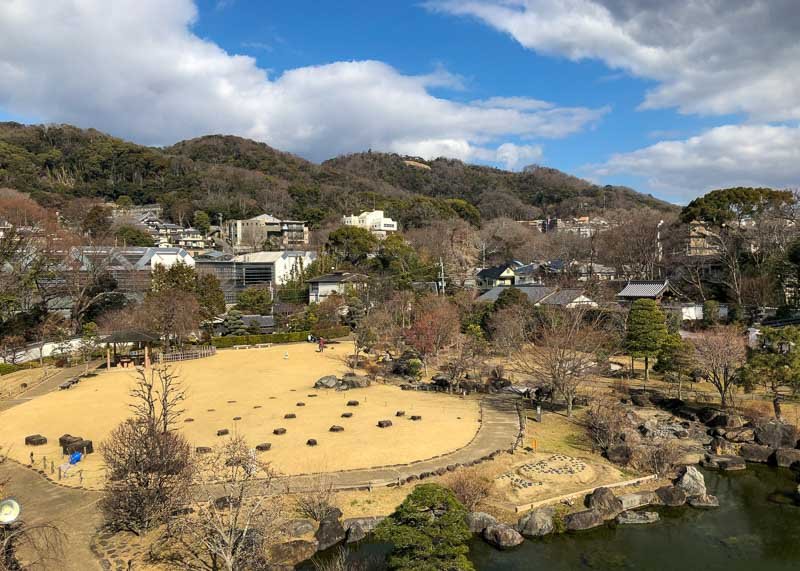 The most dramatic part of Ikeda Castle's history is the Sengoku Period. While Oda Nobunaga was expanding his control through the area around Kyoto and Osaka, the Ikeda clan resisted his forces for some time. However, eventually the clan leader, Ikeda Katsumasa, gave in like many other lords in the area. Nobunaga recognised his ability and granted him more land, soon making him one of three governors of Settsu Province. However, Katsumasa was later the victim of a purge within the clan, and his retainer Araki Murashige took over. Araki became a powerful follower of Nobunaga, participating in major battles such as the siege of Ishiyama Honganji in Osaka, before rebelling and fleeing. In his pursuit of Araki, Nobunaga was brutal towards Araki's family and followers, contributing to his reputation as a cruel leader. Araki later went to Sakai, where he studied under the tea ceremony master Sen no Rikyu during the rule of Nobunaga's successor, Toyotomi Hideyoshi. Ikeda Castle was abandoned after Araki's departure.
Like many Japanese castles, including Osaka Castle, most of Ikeda Castle has been lost. Today, Ikeda Castle Park has the remaining original ruins on display, but the main draw of the park is the reconstructed main keep and other structures. Though the castle is considerably smaller than some of the more famous castles in Japan, it still offers wonderful views of the park on one side, and the city on the other side. The park also features a pond, a garden and a teahouse. For people who have visited Osaka Castle and want to see more, this is possibly the nearest option, together with the recently reconstructed Amagasaki Castle, and is well worth checking out.
Rakugo Museum
Rakugo is a traditional narrative art form in Japan which was popularized during the Edo Period, the two centuries of relative peace that followed after Tokugawa Ieyasu became shogun at the end of the Sengoku Period. In rakugo, a solo performer tells stories which are sometimes dramatic but more often humorous. The performer sits on the stage, and moves their upper body and adjusts the tone of their voice to portray all the different characters in the story. A folding fan is used as a prop, for example to imitate chopsticks or a sword. Rakugo from Edo is more famous, but in Kamigata – an Edo Period name for the Osaka and Kyoto area – a distinct style developed too. Some differences include the use of background music and extra props like a small table in Kamigata rakugo (read more about the traditions of rakugo and other Kamigata culture here). Of course, rakugo stories from this area also feature local places, in many cases including Ikeda.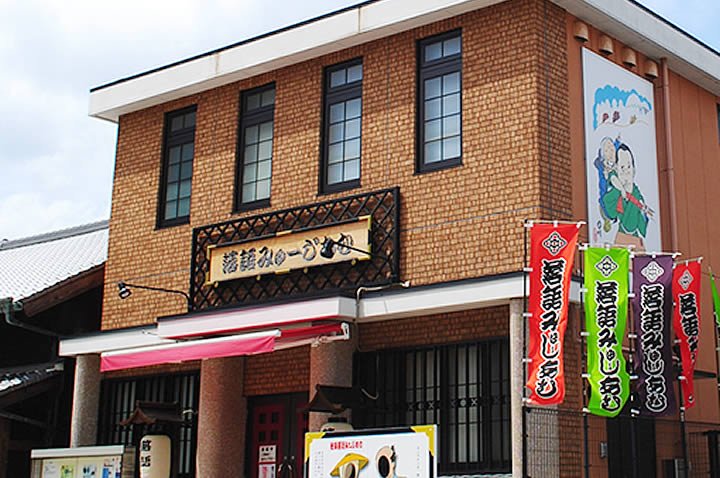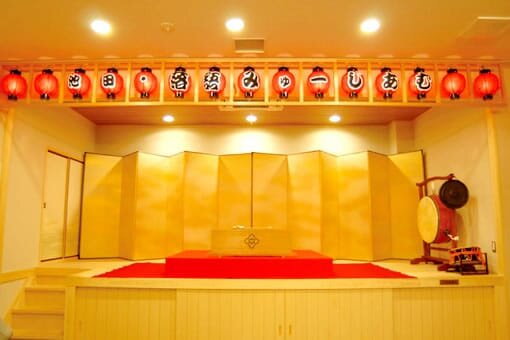 Opened in 2007, the Rakugo Museum in Ikeda is the first museum devoted to Kamigata rakugo. The museum exhibits materials, books and videos exploring the history of rakugo in the region and Ikeda's links to the art form. There are also frequent performances from both amateurs and professionals, so if you want to learn more about rakugo and see it performed, this is the place to go. Besides the Rakugo Museum, another venue for traditional theater in Ikeda is the nearby Gofukuza Theatre. Originally founded in the Edo Period, Gofukuza was later relocated more than once, but it continues to stage daily performances of traditional art forms like kabuki. The Rakugo Museum and Gofukuza Theatre offer visitors the chance to experience the popular entertainment of the Edo Period in an intimate setting.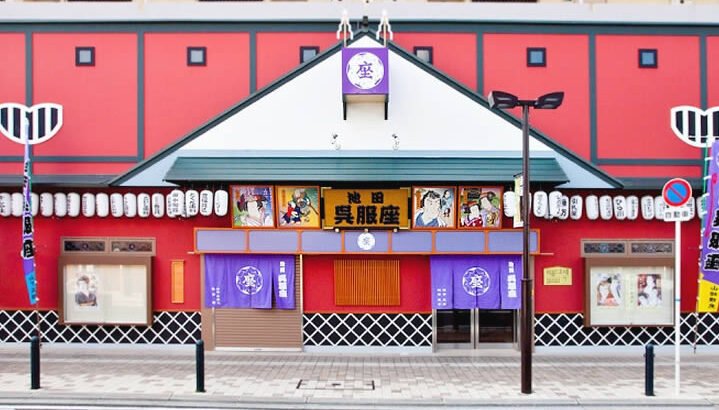 Satsukiyama Park
Satsukiyama Park is the park surrounding the mountain Satsukiyama, a symbol of the city. According to legend, there was once a tree on Satsukiyama where Ayahatori and Kurehatori would hang their woven cloth to dry. Today, the mountain features several hiking routes and viewing spots, and is known locally as a place to see a spectacular night view of the Osaka area. Even if you don't head into the forest areas and up the mountain, there are still great views to be seen elsewhere in the park. It's particularly popular as a cherry blossom spot, and in April there is a cherry blossom festival held in Satsukiyama Park as well as Ikeda Castle Park. Other seasonal sights include the red and yellow autumn leaves in late November, and azaleas – the official flower of Ikeda City – in May.
Apart from the beautiful scenery and relaxing atmosphere, Satsukiyama Park is known for its zoo, which first opened in 1957. This very small zoo is free to enter and home mostly to small or domesticated animals like turtles and alpacas. Satsukiyama Zoo's main stars, though, are its wombats. Ikeda has had a sister city relationship with the city of Launceston in Tasmania, Australia since 1965. Among other cultural exchange, the two cities have presented gifts to one another, including wallabies given to Ikeda to celebrate Osaka's World Expo in 1970, and Japanese macaques gifted to Launceston ten years later. To commemorate the 25th anniversary of the sister city partnership, three wombats came to live in Satsukiyama Zoo. The zoo soon became one of the few places outside Australia to successfully breed wombats, and there have been multiple generations born since that time. The marsupials have become so popular that they are now something of a mascot for Ikeda: you may see statues and other images of wombats dotted around the city. While Satsukiyama Zoo is not the flashiest of zoos, you can walk through it from beginning to end in about five minutes – if you don't stop for pictures – and as it is right next to some of the park's nicest cherry blossom areas, it's worth a visit if you are near.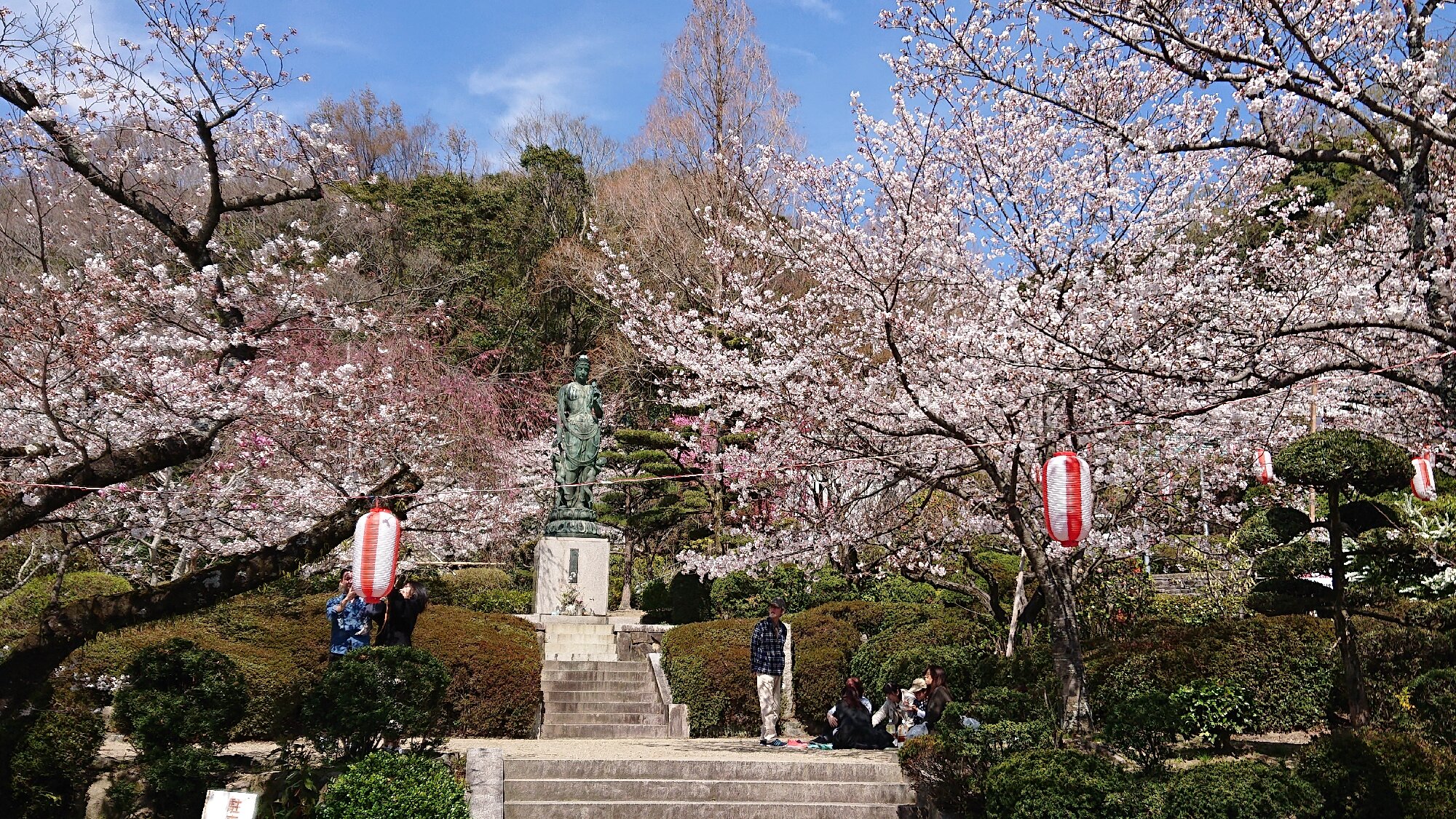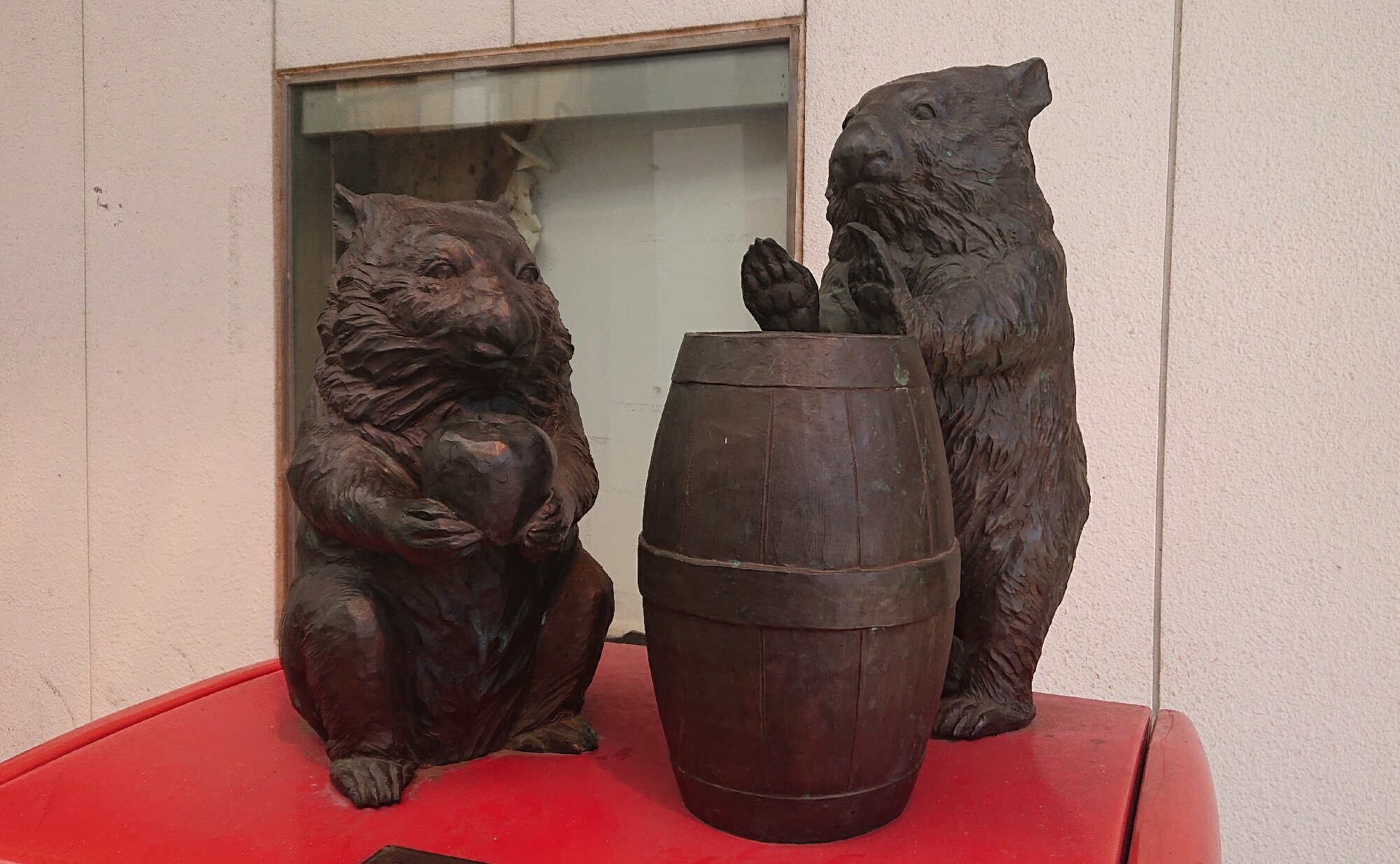 ---
Access
Ikeda Station (number HK49) is on the Hankyu Takarazuka Line. A one-way ticket from Hankyu Osaka-Umeda Station (HK01) costs 270 yen. All Takarazuka Line trains from Umeda stop at Ikeda Station and usually take about 20 minutes, but local trains are a little slower. From other parts of Osaka, you should first go to Umeda on the Osaka Metro or the JR Loop Line. Going from Namba (Y15, M20) to Umeda (Y11, M16) on the Metro Midosuji Line or Yotsubashi Line takes about 10 minutes and costs 230 yen. If you are travelling from areas north of Osaka, like Kobe or Kyoto, it may be easier and cheaper to take a Hankyu train to Juso Station (HK03) and transfer to the Takarazuka Line there.
Ikeda Castle, the Rakugo Museum and Satsukiyama Park are all to the north of Ikeda Station: after the ticket gates, turn right, go downstairs and turn left. They are also all accessible on foot. The Rakugo Museum is between five and ten minutes' walk from the station. Ikeda Castle is about 15 minutes away, and the entrance to Satsukiyama Park is a little further. If you'd rather not walk all the way to the park, Hankyu Bus numbers 1, 8, 11 and 14 also run from the north side of Ikeda Station to Satsukiyama Park in about five minutes. The buses have a flat fare of 220 yen
Ikeda Castle Park, the Rakugo Museum and Satsukiyama Park are all free to enter. The castle is open from 9:00 am to 7:00 pm (closes at 5:00 pm between November and March). The Rakugo Museum is open from 11:00 am to 7:00 pm, but this can vary depending on events being held – note that admission fees apply for these events. Satsukiyama Park is open at all hours, but the zoo is only open from 9:15 am to 4:45 pm. The castle, the museum and the zoo are all closed on Tuesdays.
Final Note
Keep in mind that as Ikeda is less well-known as a tourist destination, information at these places may be mainly or entirely in Japanese. Performances at the Rakugo Museum and Gofukuza Theatre are also in Japanese.