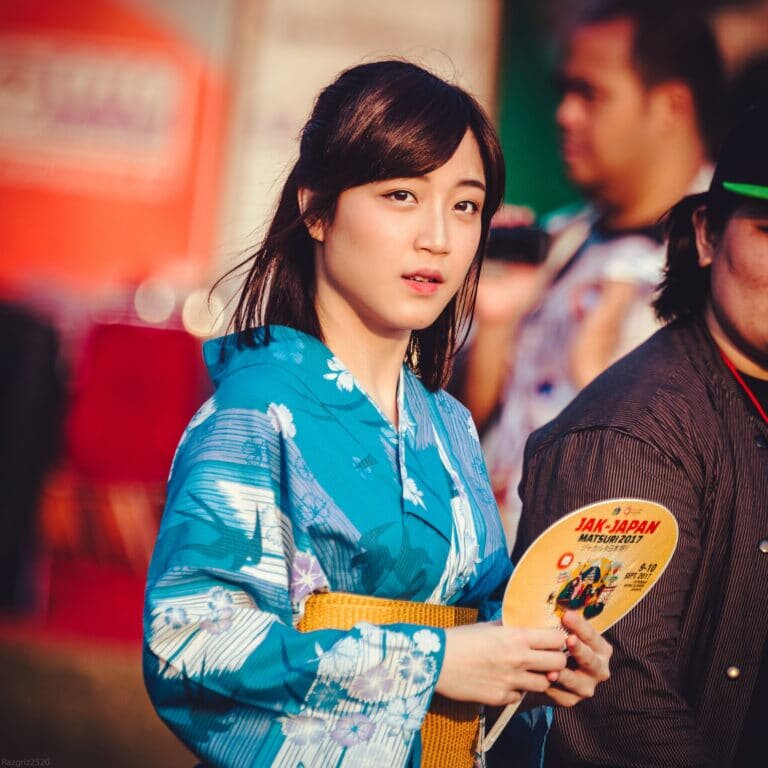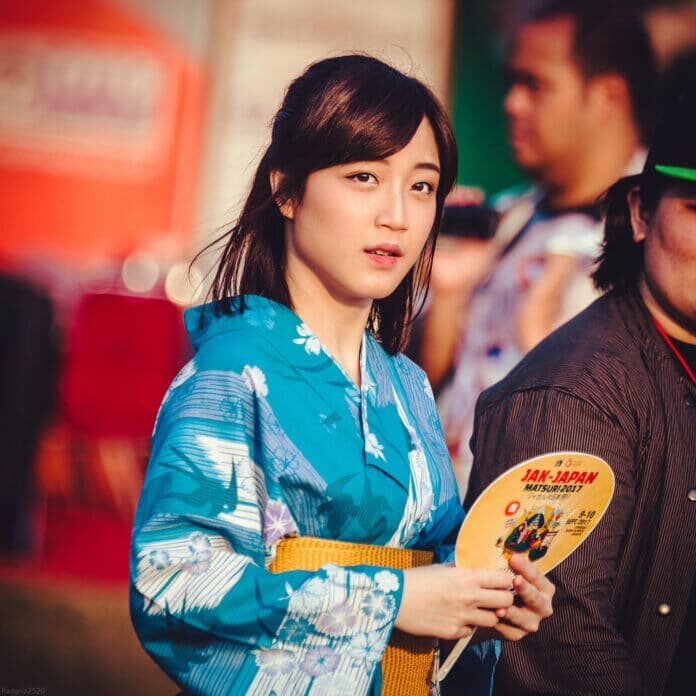 One of the most endearing images of Japan is that of the kimono-clad geisha, gliding across the floor with seemingly effortless ease as she elegantly makes her way about town. Likewise, the samurai of old were also noted for their long flowing kimonos complete with elaborate and sometimes colourful decorations. yukata festival
However, kimono are formal gowns, usually comprising several layers, and usually extremely expensive. They are also, the uninitiated at least horrendously difficult to put on and to wear comfortably.
Thankfully, there is an easier and far more popular alternative, that has every bit as much swagger, and spectacle, but with a lot more convenience, both in wearability and price. This item is the humble yukata, the lighter, more comfortable cousin to the kimono.
Yukata are commonly seen at summer festivals and events all across Japan. It is a tradition, one that dates back centuries, for Japanese people to put on their best, most colourful kimono when they go to their local summer festitval.
However, just a short train ride from Osaka, these vibrant vestments have a festival all of their own.
This festival, is the Himeji Yukata Festival.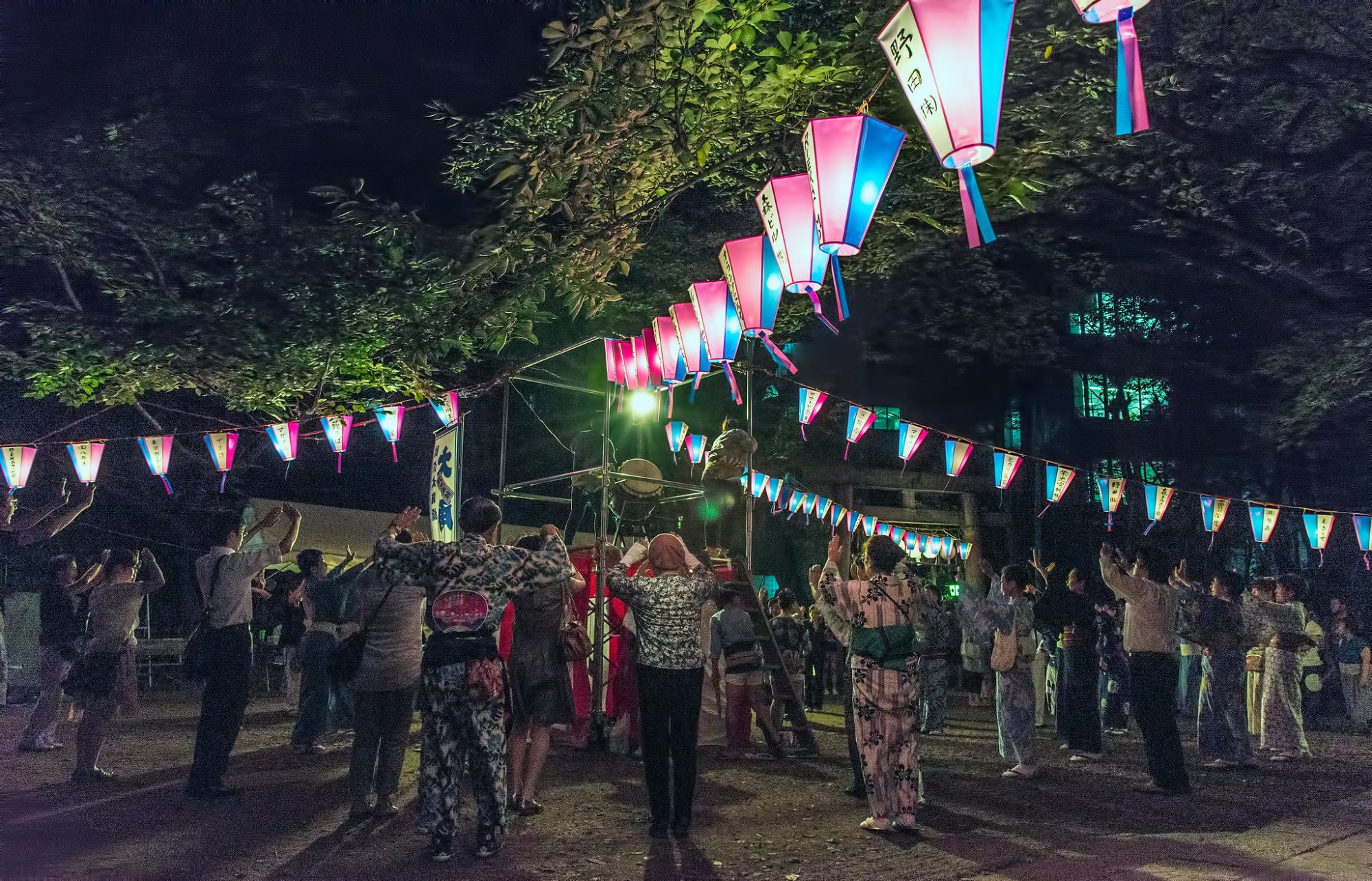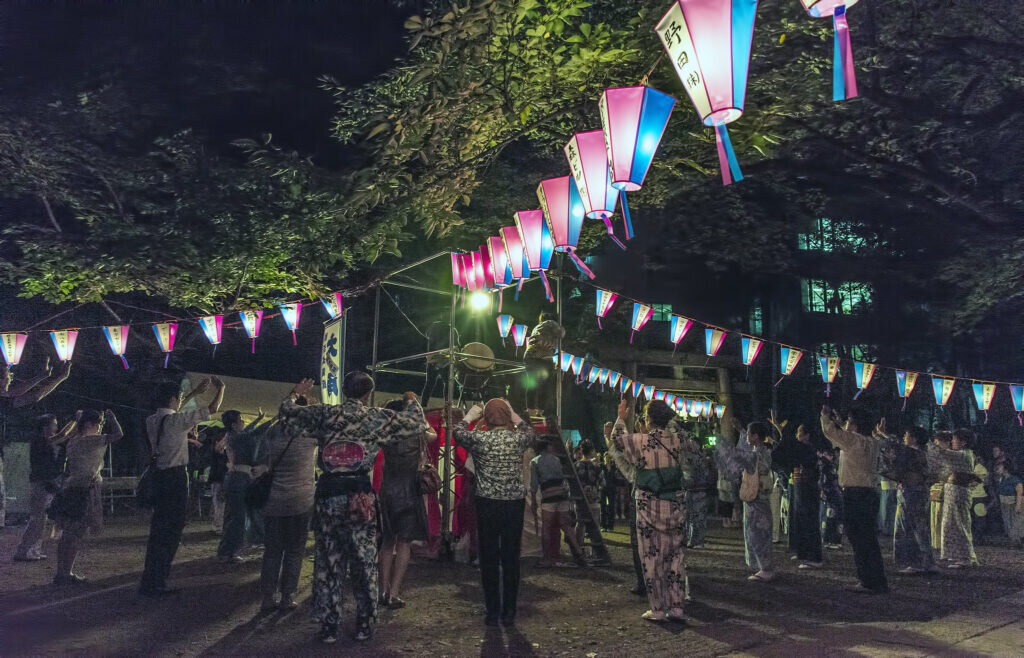 The Himeji Yukata Festival dates back some 260 years, to Japan's late Edo period.
The story of the festival began when the then Lord of Himeji Castle, Sakakibara Masamine, decided to move the sacred Osakabe Shrine close to what was then the town center.
As was customary at the time, when such a movement took place, it was customary to arrange a dedication festival for the new location of the shrine, to which all members of the town community were expected to attend, in their finest kimono.
However, in this case, Lord Sakakibara had not given the townspeople much notice and as such few of them had the time to make or buy new kimono for the event.
So, the Lord decreed that on this occasion, townspeople would be permitted to wear the less formal yukata instead of kimono. This proved a popular decision and very quickly became something of an established local tradition.
Since then, every year, usually on the third Saturday and Sunday of June, the festival is held in Himeji Park, just a short walk from the popular Himeji Zoo, and the world famous Himeji Castle, a UNESCO designated World Heritage Site.
Whilst there is something of a carnival atmosphere across the park throughout the entire weekend of the festival, the main evening festival kicks off at 4:30pm each night, and usually runs until around 9:30pm.
During the evening festival, stalls line both sides of the walking paths through the park, selling delicious local snacks such as yakitori chicken skewers, takoyaki octopus balls, and taiyaki (a sweet snack that is shaped like a fish and usually filled with custard or sweet anko bean paste).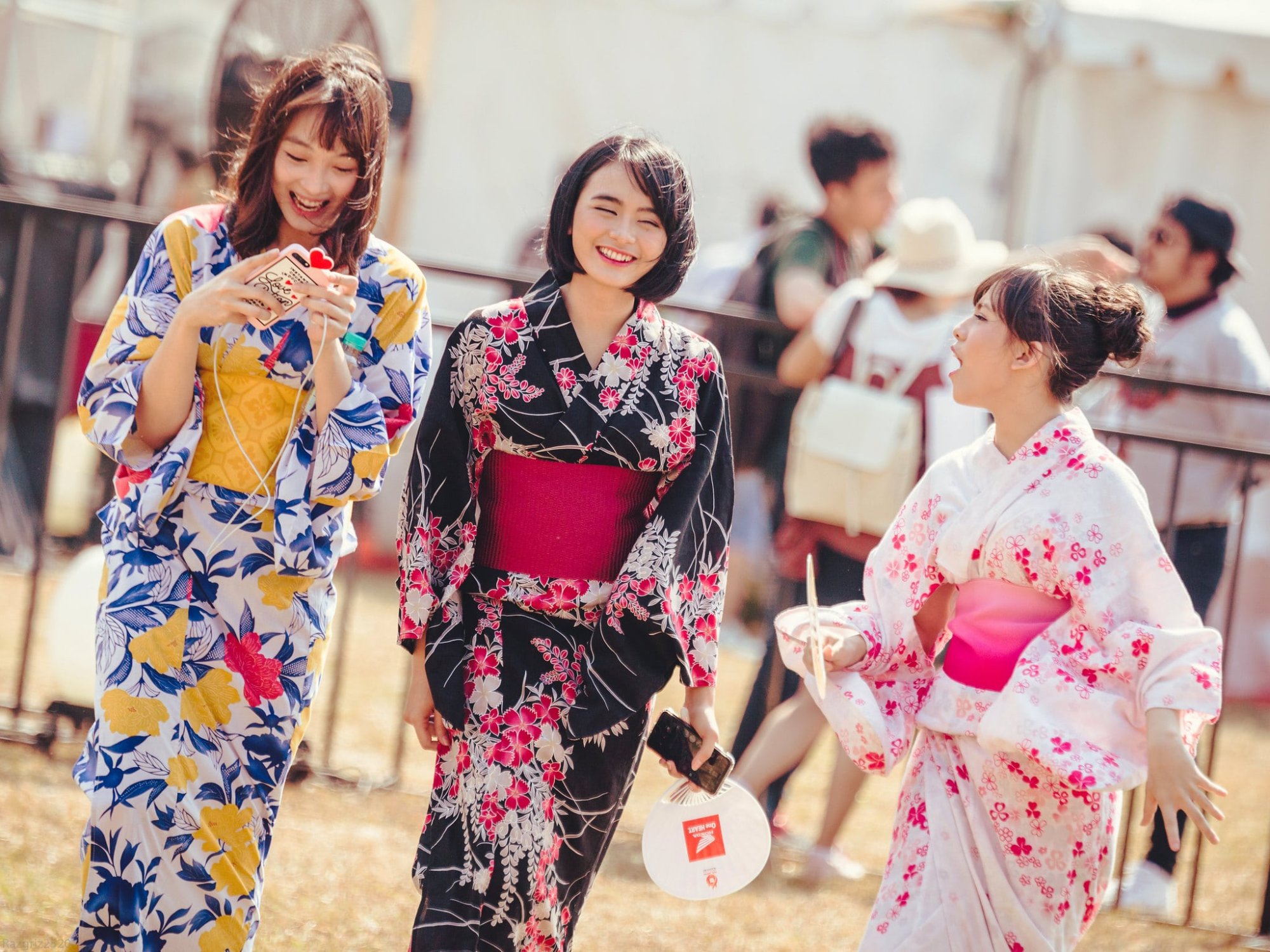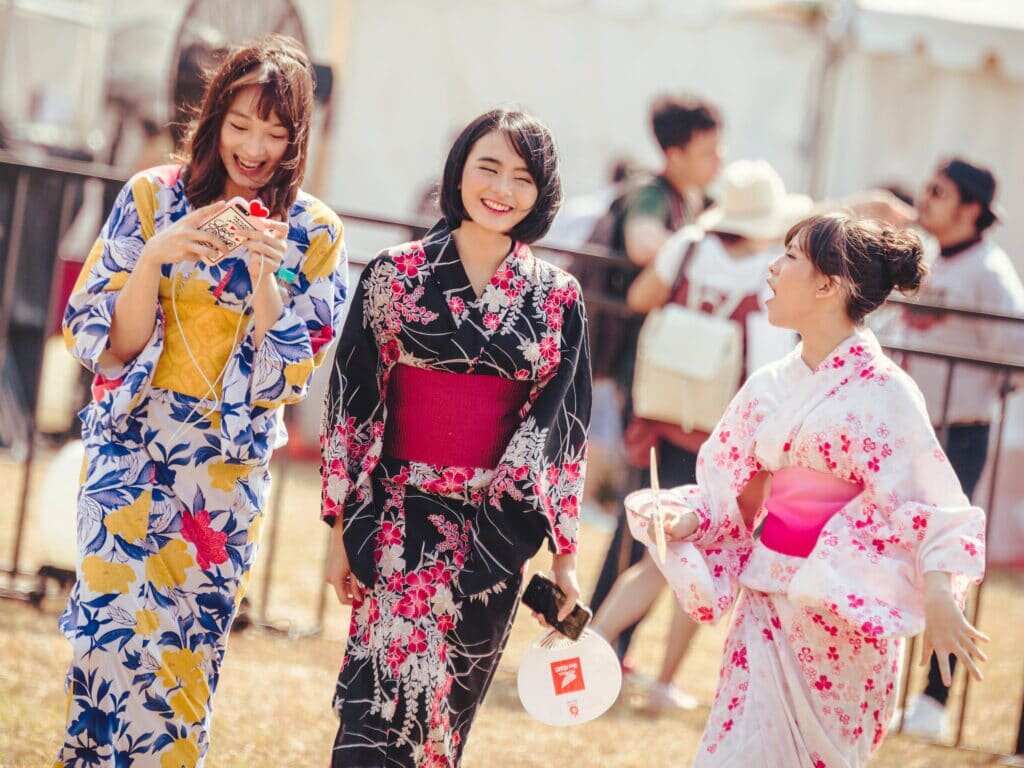 You will, of course, also find plenty of refreshments on offer. Stalls offer cups of locally brewed sake wine, cold beers, and my personal favourite: chu-hi.
Similar in many respects to a European "alco-pop" Chu-hi is an alcoholic drink flavoured with fruits and sugar. The most common varieties are lemon, grapefruit and lime. However, in recent times the likes of peach, lychee and even kiwi variants have come to market.
Be careful if you're having some chu-hi at the festival though. Most chu-his are between 4 or 5% alcohol by volume, however they can be as high as 9% in some cases, making for a pretty potent potion! Always read the label.
In addition to food and drink, you can also enjoy live music, and traditional dance performances too. The highlight of the festival is the parade, which usually takes place around 6:30pm.
However, perhaps the most long lasting image a visitor will take from this event is of the huge variety of colourful yukata on show. It is estimated that around 70% of all visitors to the Himeji Yukata Festival will wear Yukata, which far exceeds the 30% or so who typically wear yukata to other summer festivals. What also makes wearing yukata so special at this event, is that there are a number of extra incentives for doing so, beyond just looking fabulous.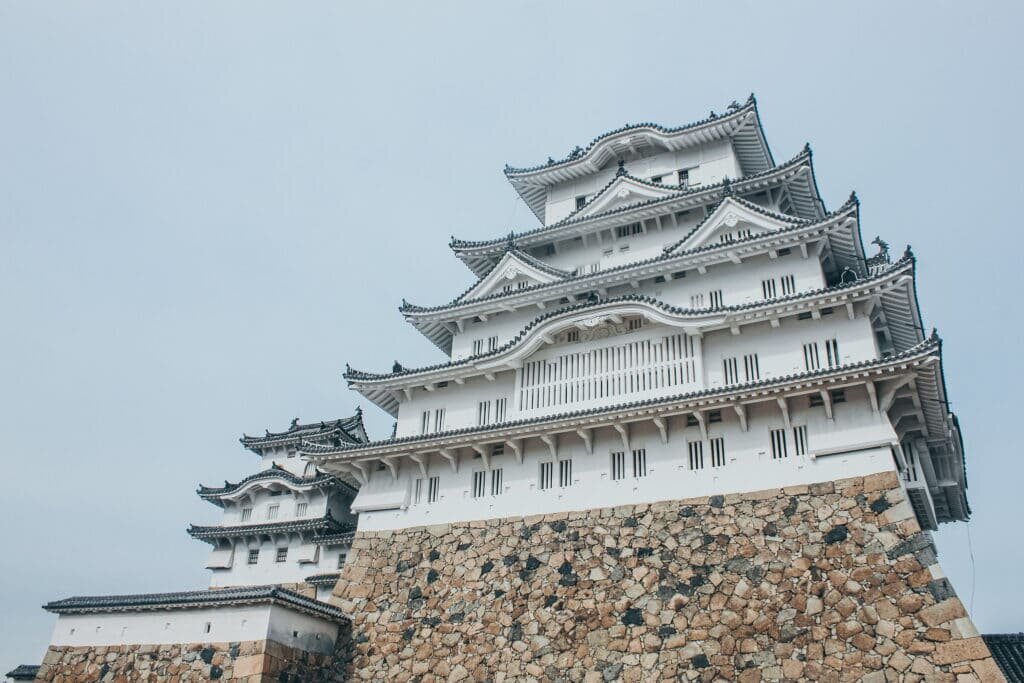 If you decide to come to Himeji a little earlier in the day, before the festival starts, you can also enjoy discounted entry to Himeji Zoo, Himeji Castle and a number of other local attractions if you attend in your yukata.
During the festival too, a number of the food and drink stalls may offer discounts too if they see you in your yukata.
To get to the Himeji Yukata Festival, take the JR Sanyo Line Rapid Service from Osaka Station towards Himeji. You will arrive in Himeji in about 65 minutes.
From Himeji Station, Himeji Park is about a 15 to 20 minute walk, or about 800 yen in a taxi. The Zoo and the Castle are both within the grounds of the Park itself.