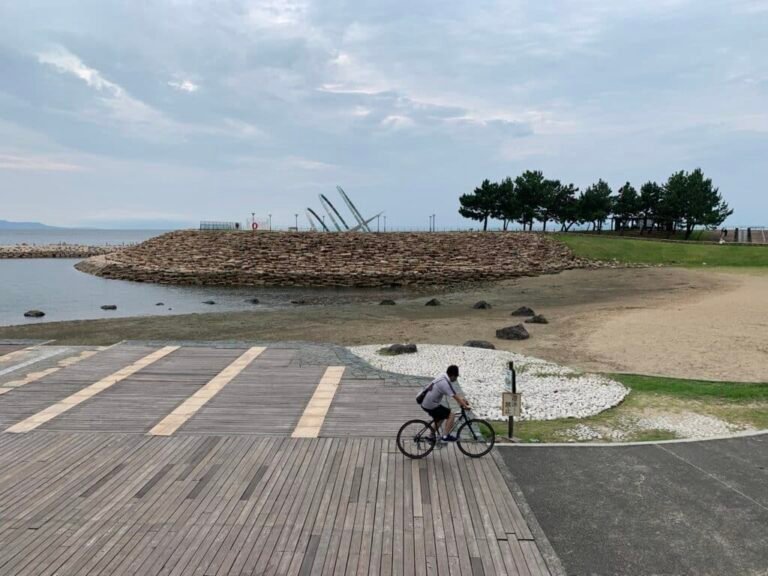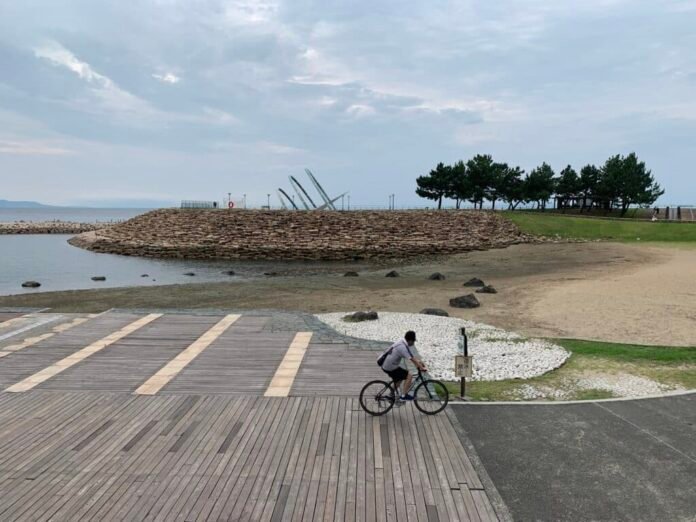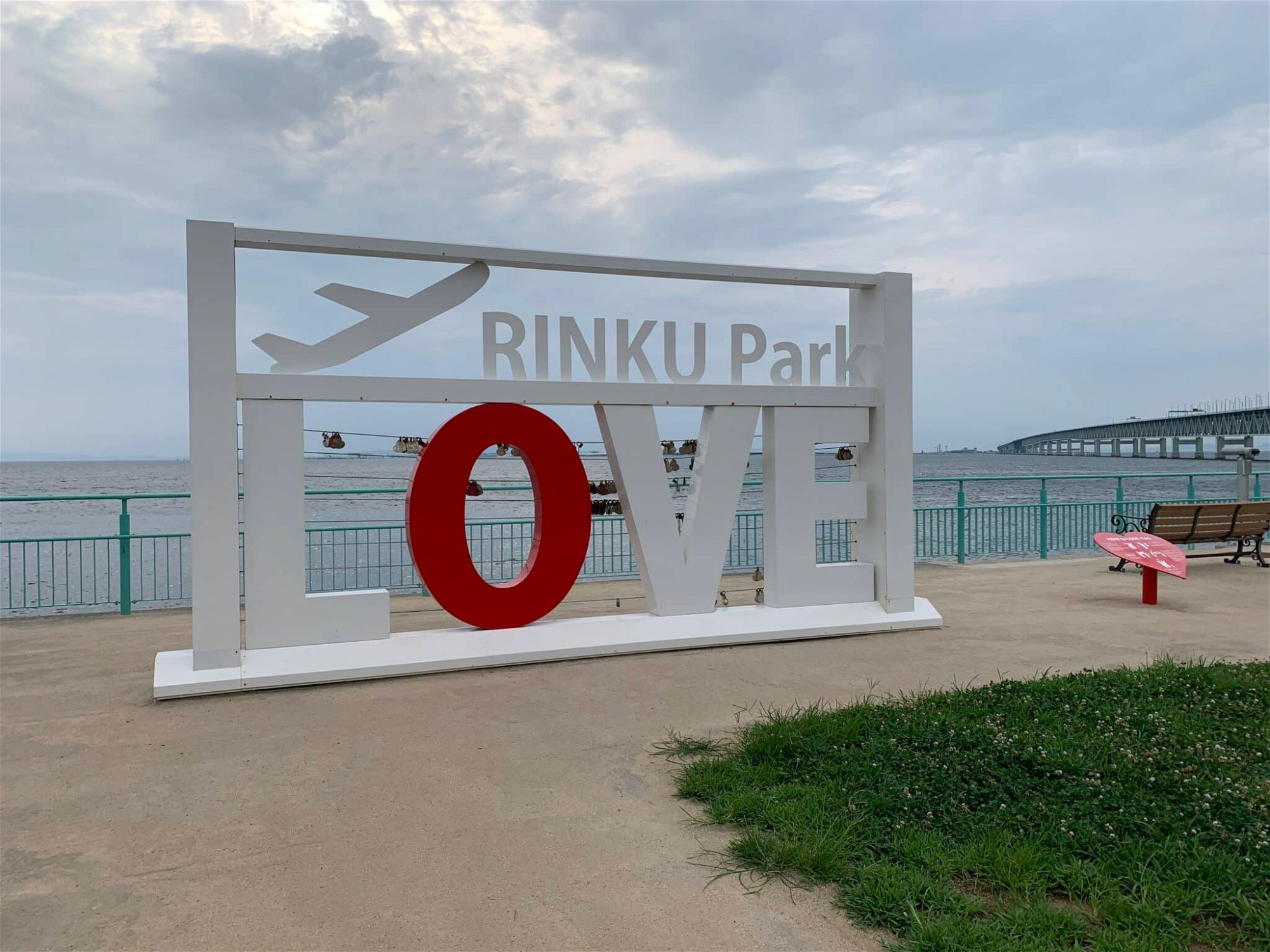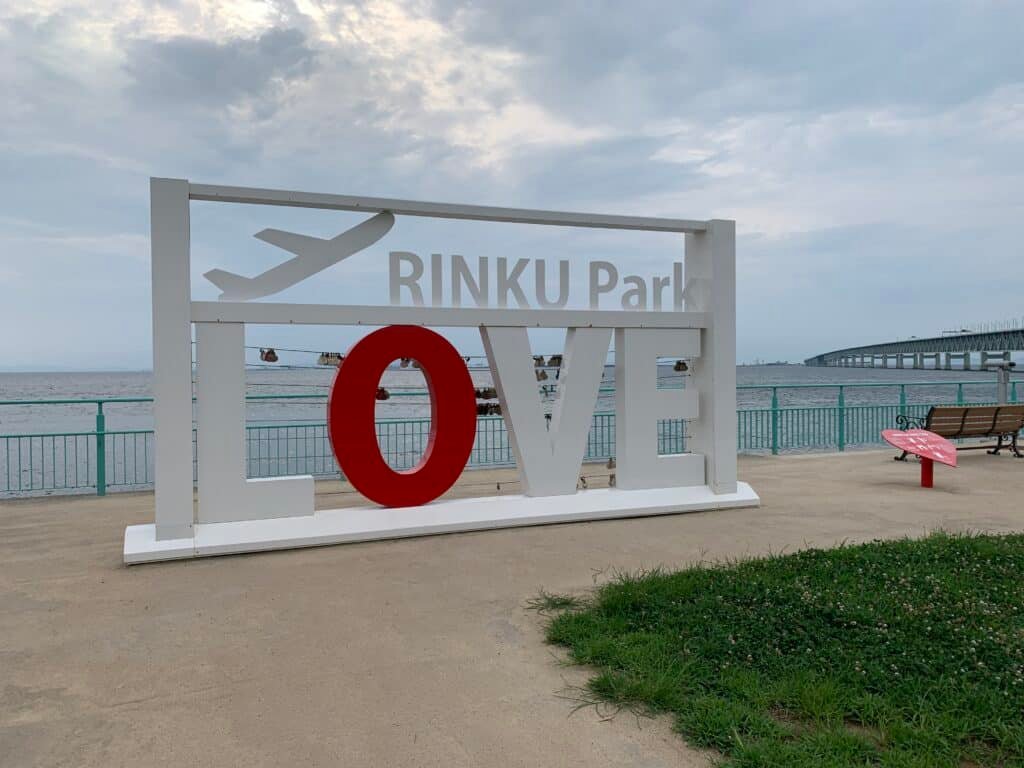 I decided to take a trip to Osaka`s Rinku Town Outlet Mall over the three-day Public Holiday weekend. The premium mall is located across from Osaka's Kansai International Airport. I have heard about it from both foreign and Japanese friends over the years. I hadn`t made it out to Rinku Town myself until now. Here`s how I found it.
Rinku Town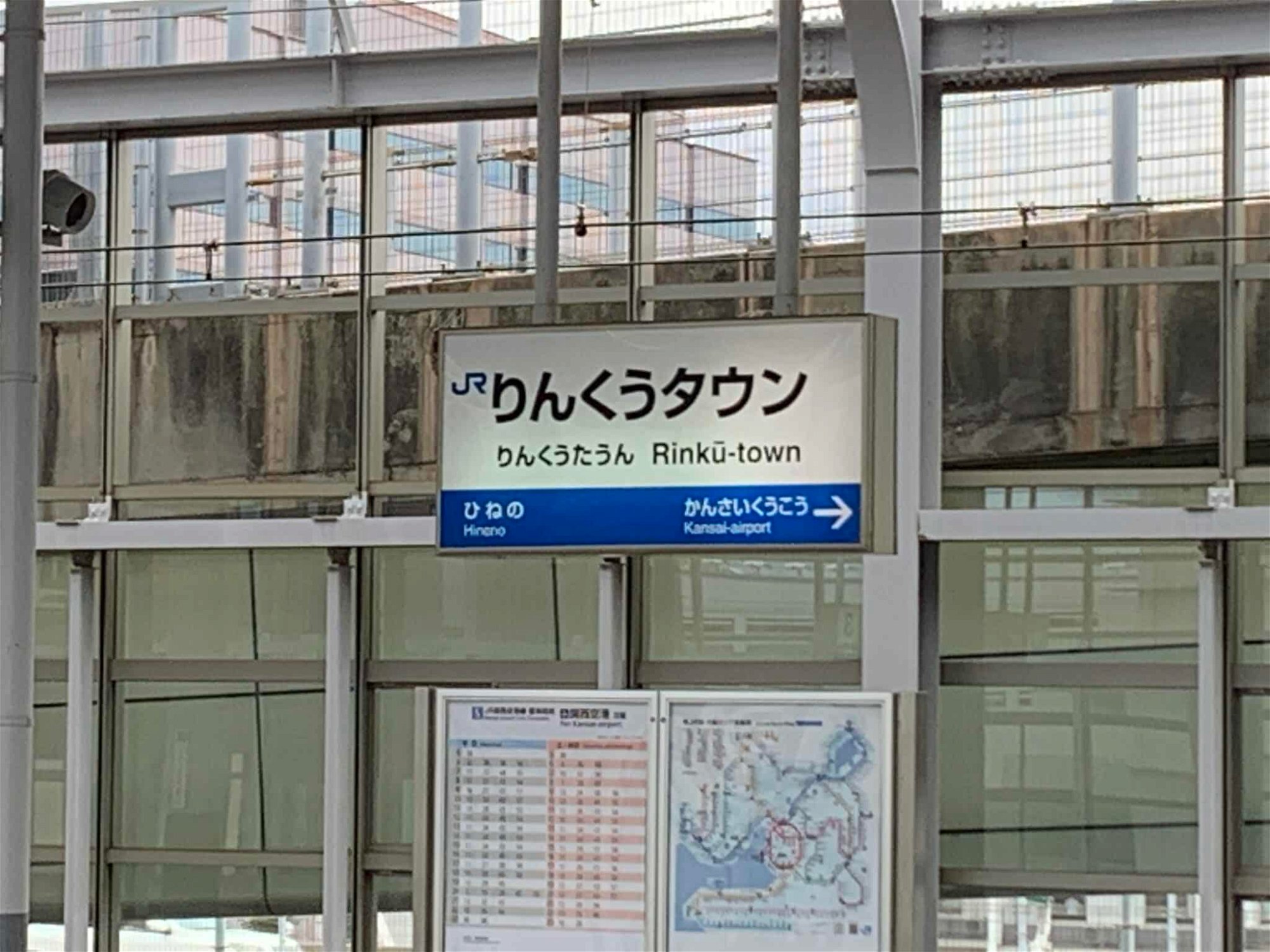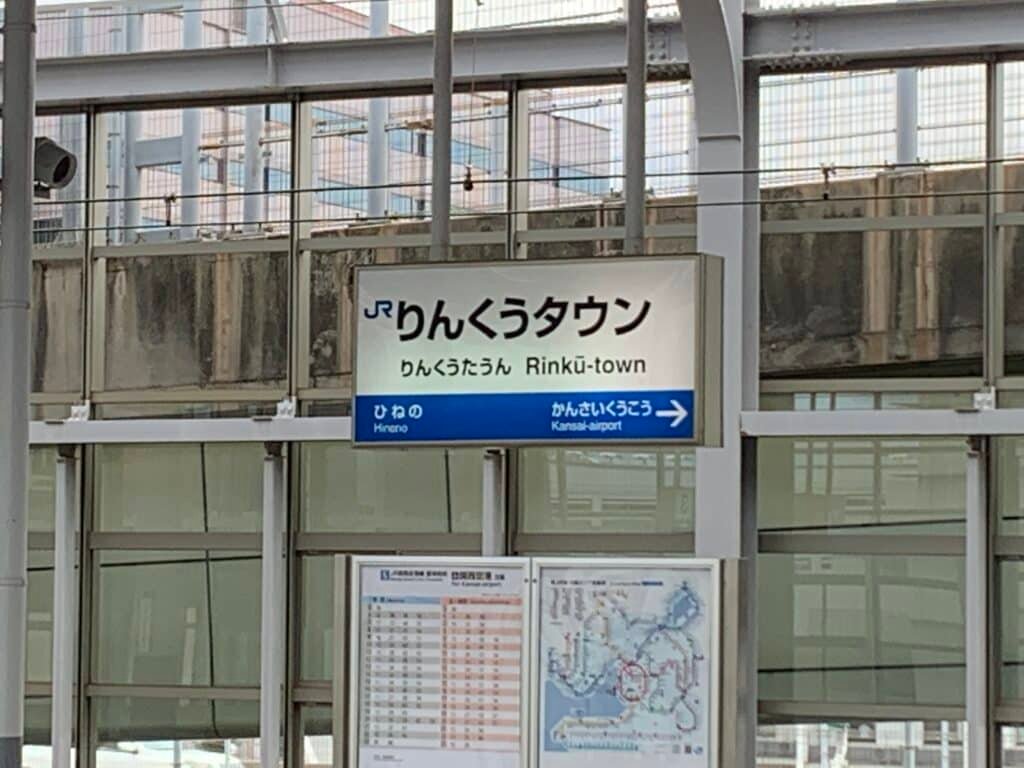 The premium outlet mall has 250 brand name stores including a variety of world cuisines as well as its fantastic view overlooking Kansai International Airport and the bridge leading to it. The outlet mall, a part of Simon Premium Outlets, is one of the most popular midsize premium malls. Rinku comes second to Kobe-Sanda and Gotemba which boasts 290 stores. The mall attracts shoppers and those looking to get away from the hustle and bustle of the city. It has long stretches of white-sand beach, a promenade and Rinku park which has great views straight across to the airport and bridge. 
How To Go
Rinku Town is easily accessible by train in just an hour! If you are travelling from inner Osaka City you have the option to use the Midosuji Line and Nankai Line for 1010 yen each way. If you aren't pressed for time you can do what I did and ride the Kanku-RapidKansai-Airport train for just 10 yen extra. The Kanku Rapid Kansai Airport train presents itself as a regular Osaka Loop Line train. It travels almost door to door from any Osaka Loop Line station. The relaxing train ride is 1 hour 9 minutes from Osaka Station direct to the premium outlet mall. Providing you get yourself a seat, you can connect to the Free Osaka Wifi network and relax for over an hour before taking advantage of the up to 80% off sales at the outlet mall.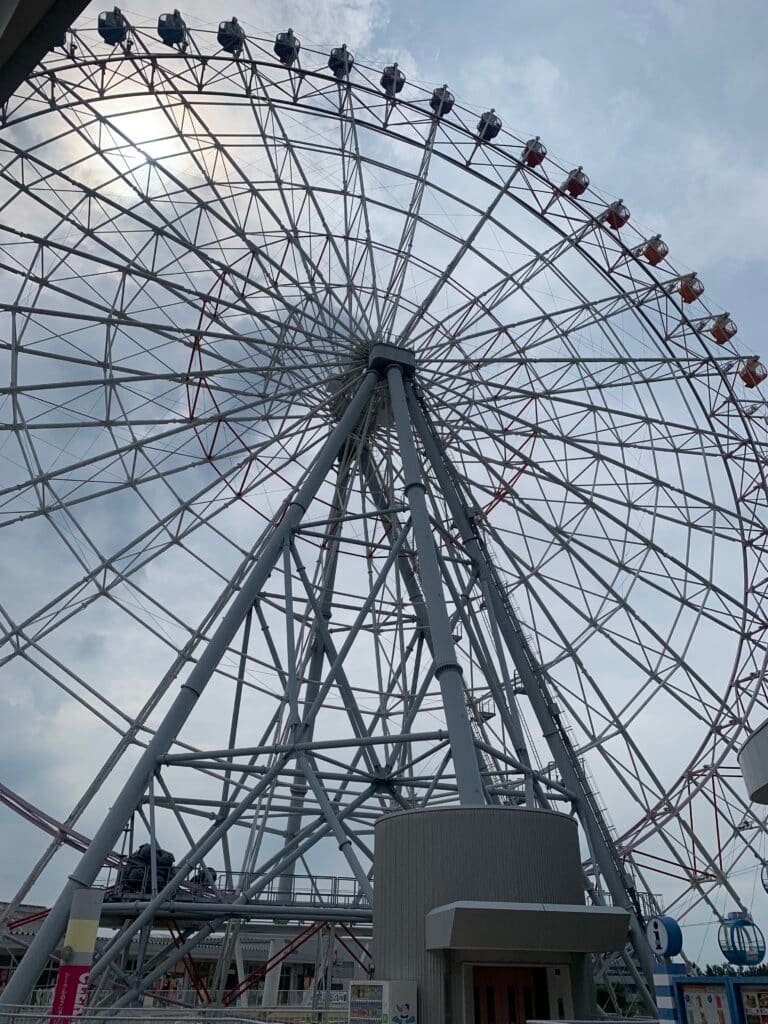 First Impressions
The walk to Rinku Town from the station is dark and gloomy. Once you weave your way through, you find yourself at an overpass toward the main entrance. I felt a little lost since the stores closest to Rinku Town Station were being renovated. I was greeted by a bright open space filled with familiar store logos. The opening has an enormous feris wheel that towers over the entire outlet mall. There were not a lot of people out shopping when I arrived at the mall. After checking Google Maps I decided to cross the over path to the Adidas store in my search for a deal and food.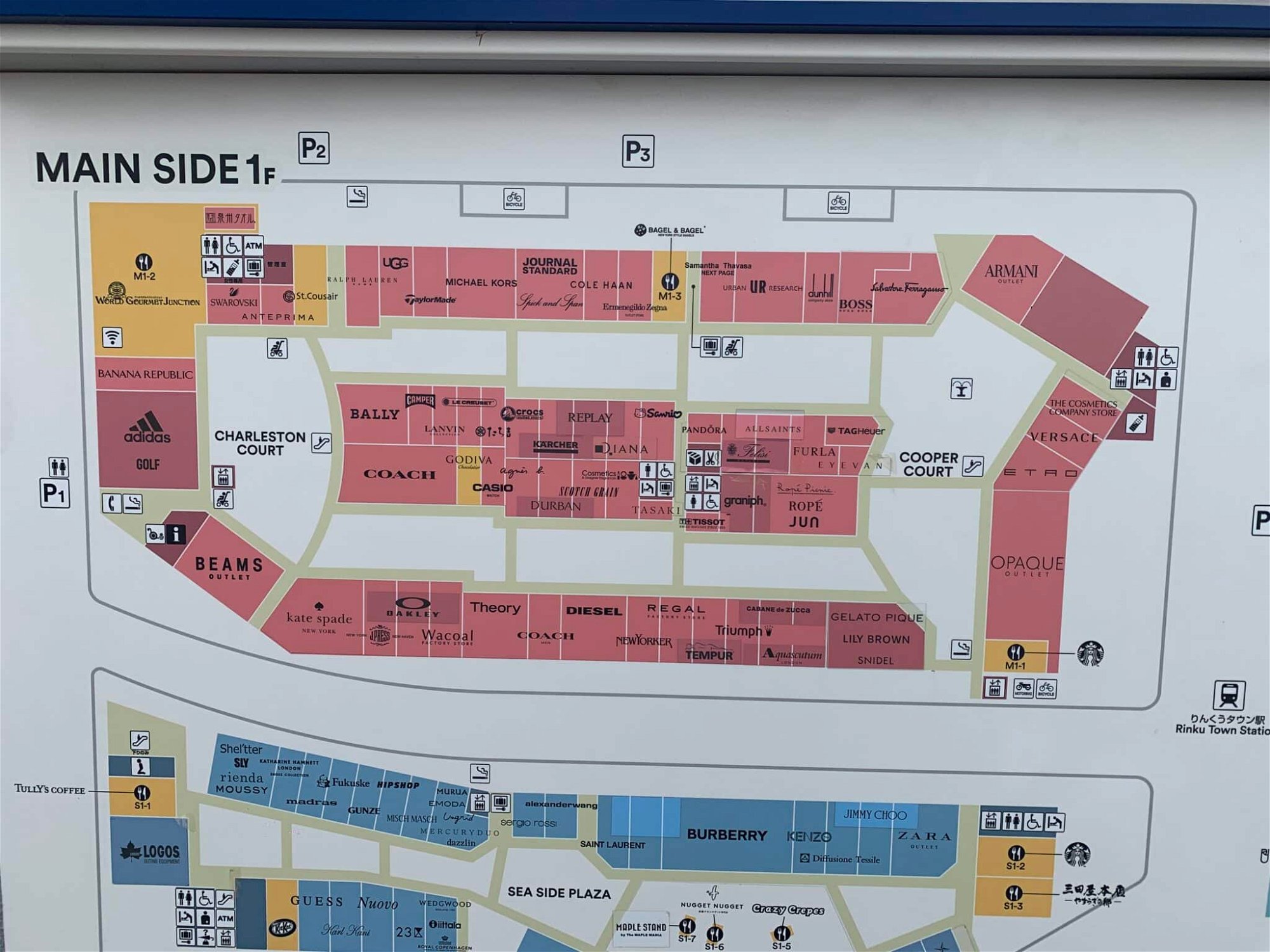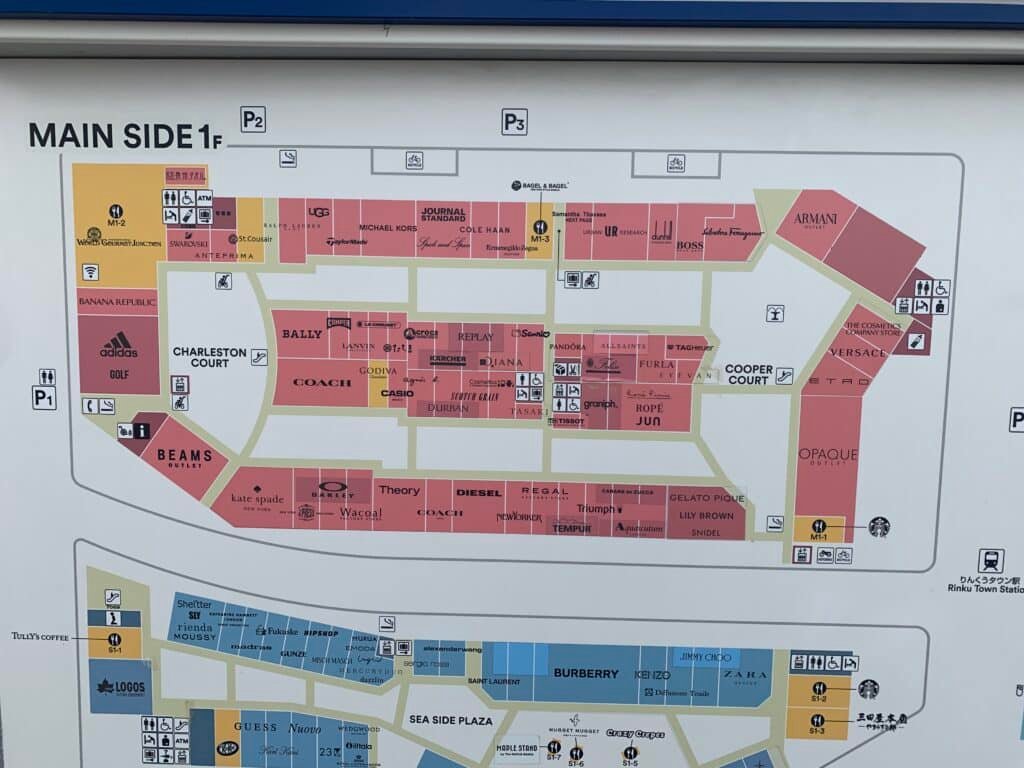 Layout and Store Variety
The outlet mall itself is spread over three main plots. The plots host a plethora of stores including some international brands including Adidas, Nike, Birkenstock, Canterbury, All Saints, Michael Kors, GAP, and of course the LEGO store. The plots are interwoven through meandering streets which see stores cover one or two floors, and are connected by many Harry Potter-like connecting stairways and corridors overlooking a large and bustling highway.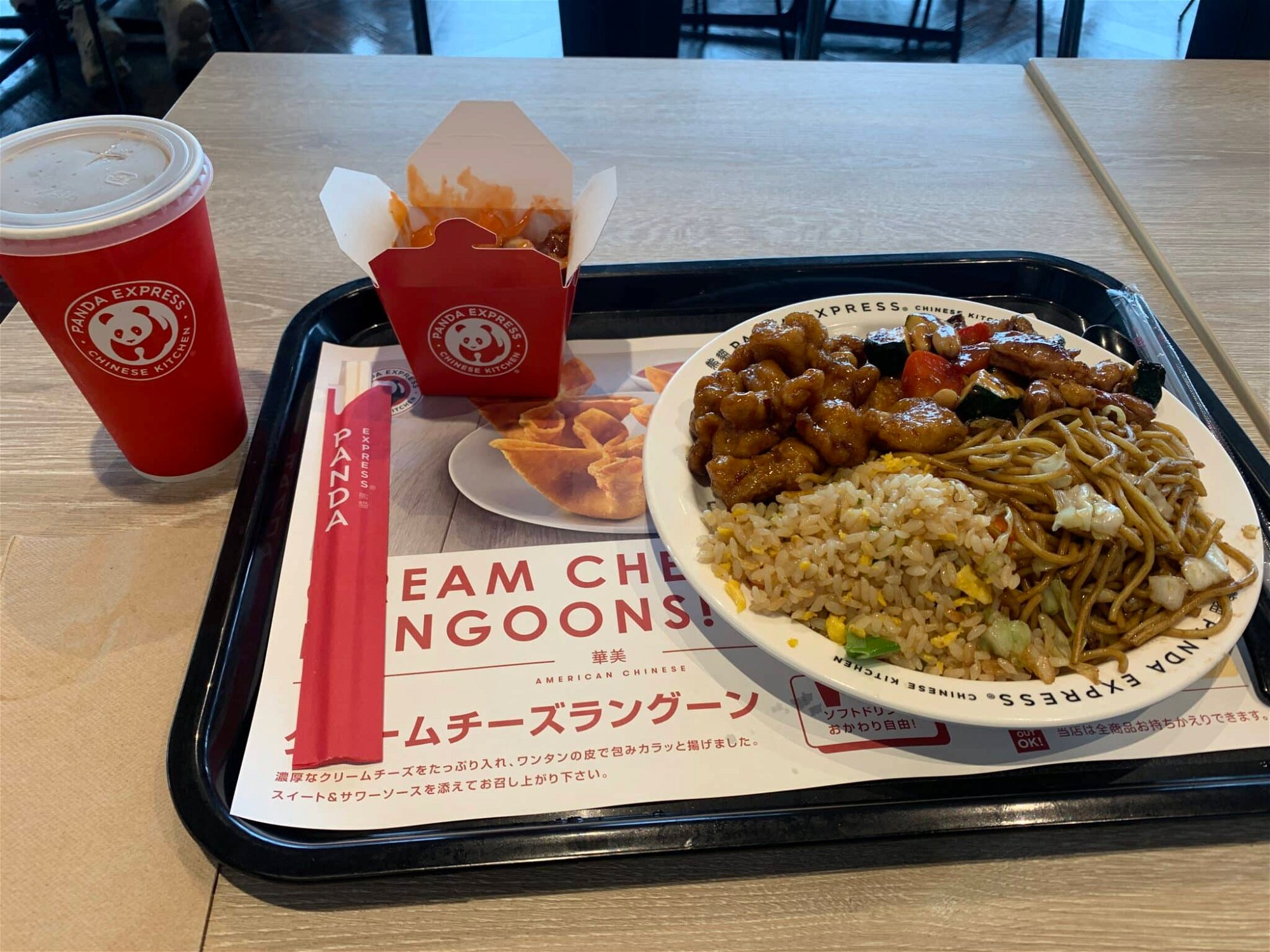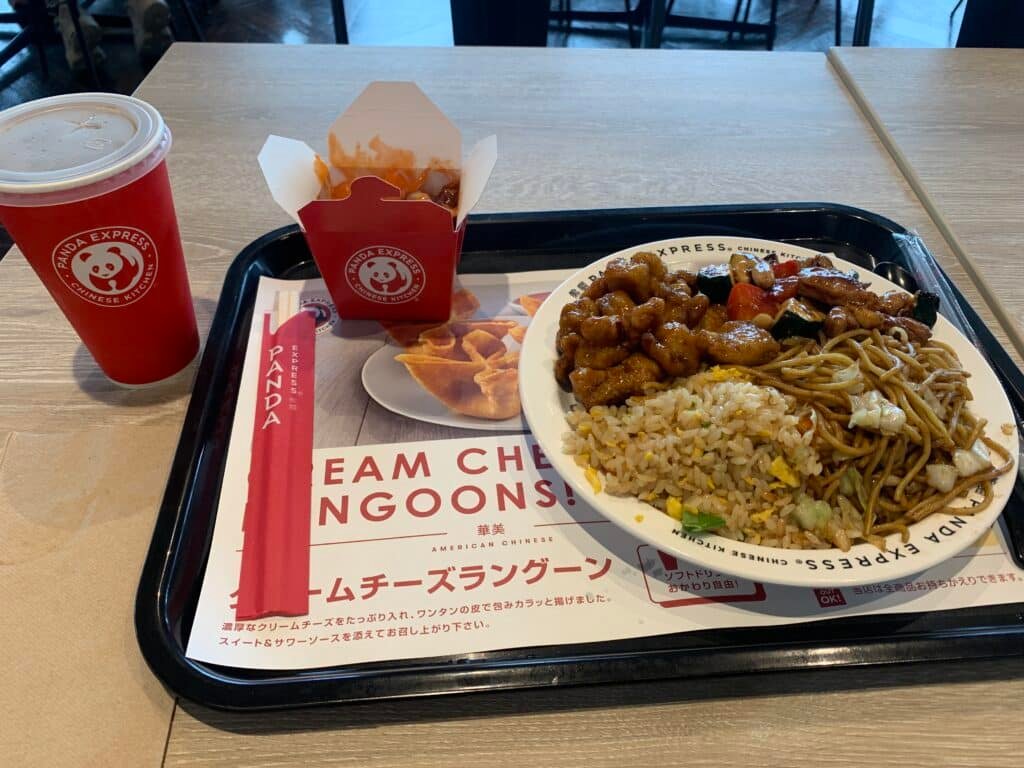 Restaurant Options
Rinku Town has been on my mind for a few years now mainly for its Panda Express store. Many people on my social media have raved about this American Chinese-food chain. I have wanted to try it for some time. That's where I headed first. In addition to Panda Express, Rinku Town hosts a food court with an array of items. Restaurants of note are Kua`aina, St. Cousair, a Lindt cafe and a lot of deep fried Japanese cuisine restaurants.
I can't say Panda Express disappointed. The service was quite American. I was asked 5 questions in English before I had time to really look at the menu. The portion sizes were huge too. I think the staff were excited to see a foreign face hence the mile-a-minute questions. Truthfully I was thankful for them. It was my first time and I didn't exactly know how to order there. I got all of this for 1600 yen.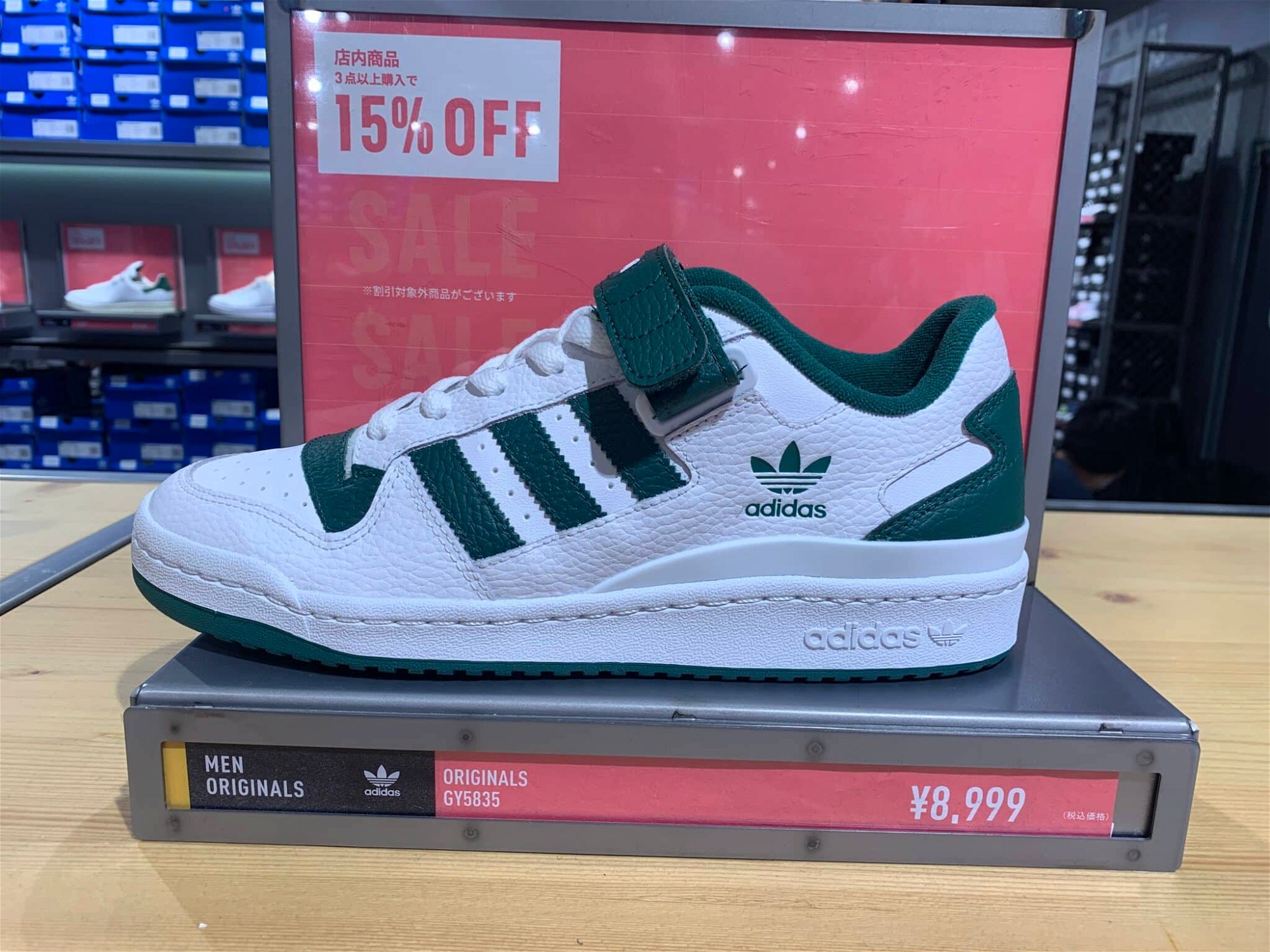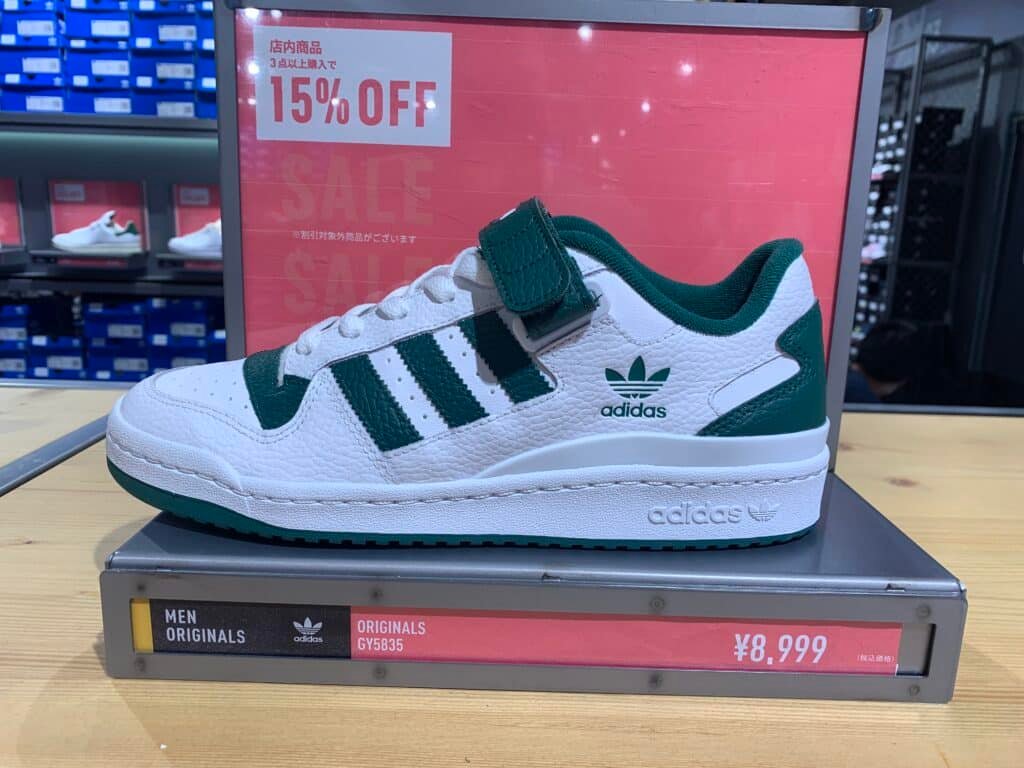 Campaigns and Sizing
My main reason for going to the premium outlet mall, other than food, was to pick up some striped socks from Adidas, check out the styles and sizes of sneakers at New Balance, and pick up an airy backpack for hiking. On my way to Panda Express I dipped into Adidas. The store looked like any other Adidas store I have visited in the UK and had things sectioned pretty well.
At the time, Adidas had a campaign for 10% off anything if you signed up to their app, and 15% if you bought 3 items at the same time. This was different to most stores with 30% off signs in their windows and what I had seen online for up to 80% off in some premium outlet stores. I can usually trust Adidas to manufacture shoes in my size since I buy them from Amazon regularly, however in store the styles and sizes were very limited. The same for New Balance and Nike.
I grabbed a rucksack for hiking and a 3 pack of striped socks that I wanted. To take advantage of the campaign I picked up a cap that I didn't really want after trying on some swimming shorts that were not 3XL in the slightest. At the register the cashier informed me that the socks I picked up were only 23cm and I had misread the sizing on them. They were helpful in telling me they had no socks over 27.5cm and I decided not to purchase any of the items I had picked up as I could get the socks online. I didn`t really want the cap or this style of bag. I left with nothing but a full stomach.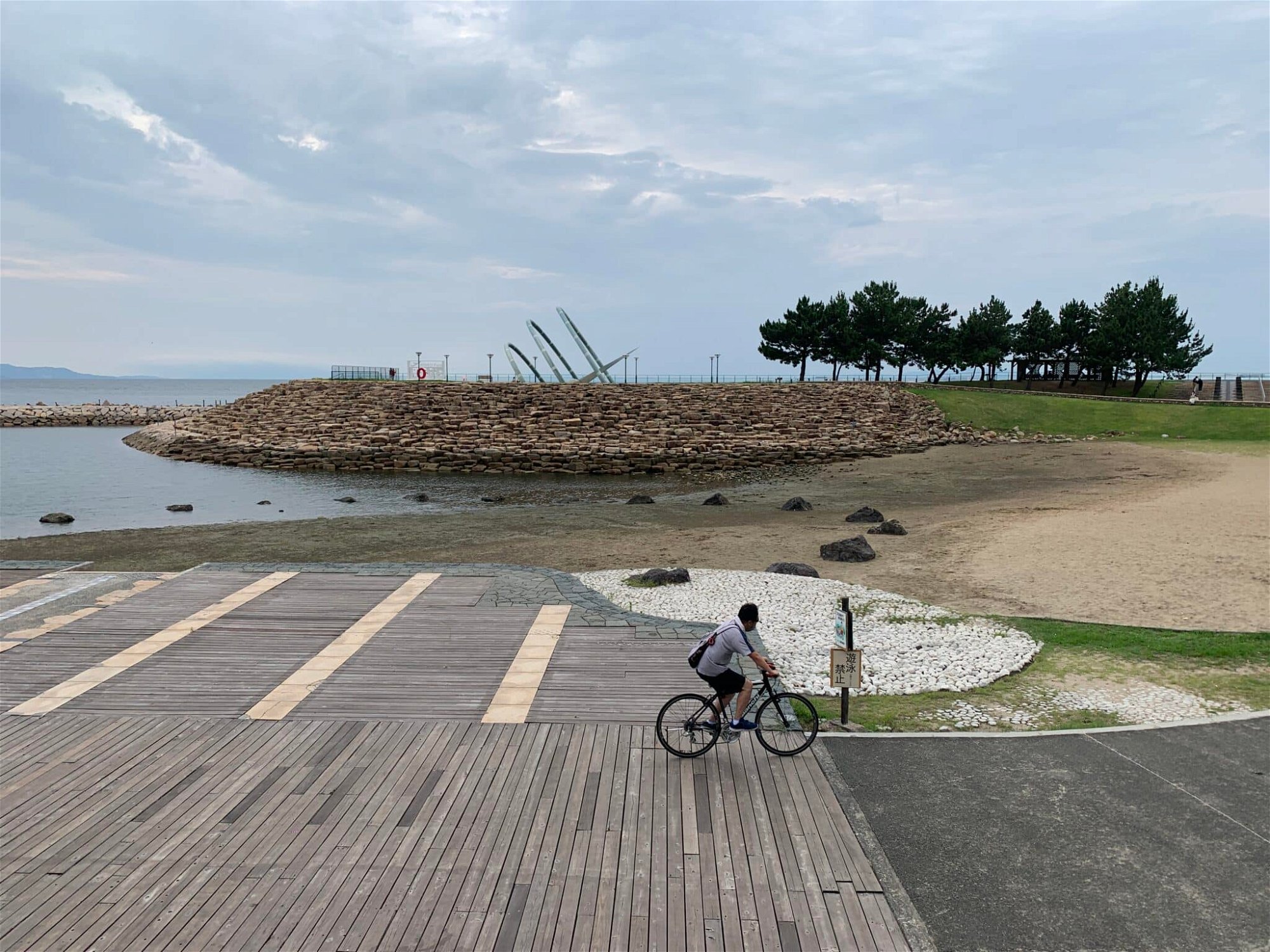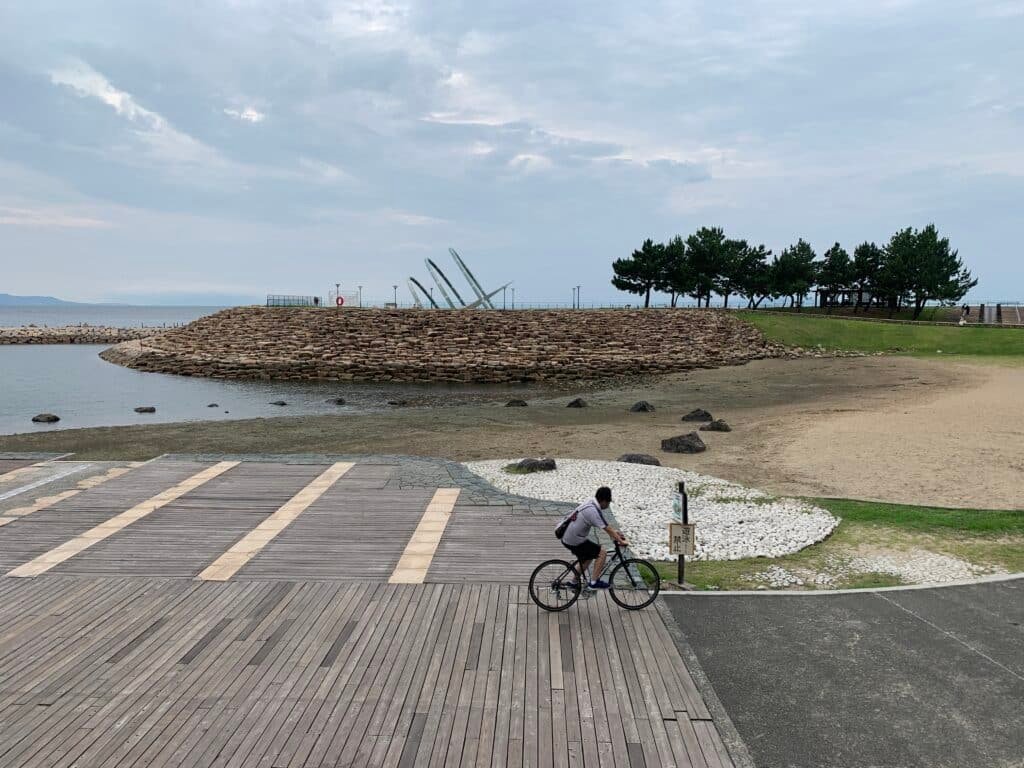 Outside Areas
Rinku Town is home to a white sandy beach which is beautiful to walk along. Many customers brought their dogs to walk and play which was a great sight. The stretch of grass between the stores and the beach had display tents and drink stalls. It didn't seem as if you were able to take your own consumables onto the beach. Across from Rinku Town Station, and a little hidden from view of the bright welcoming ferris wheel is Rinku Town Park. The park is home to an I LOVE RINKU TOWN structure where couples can attach their hearts and lockets to rust in the sea air. The park overlooks Kansai International Airport and the bridge leading to it. It provides a calming seating area to watch the planes take off and land.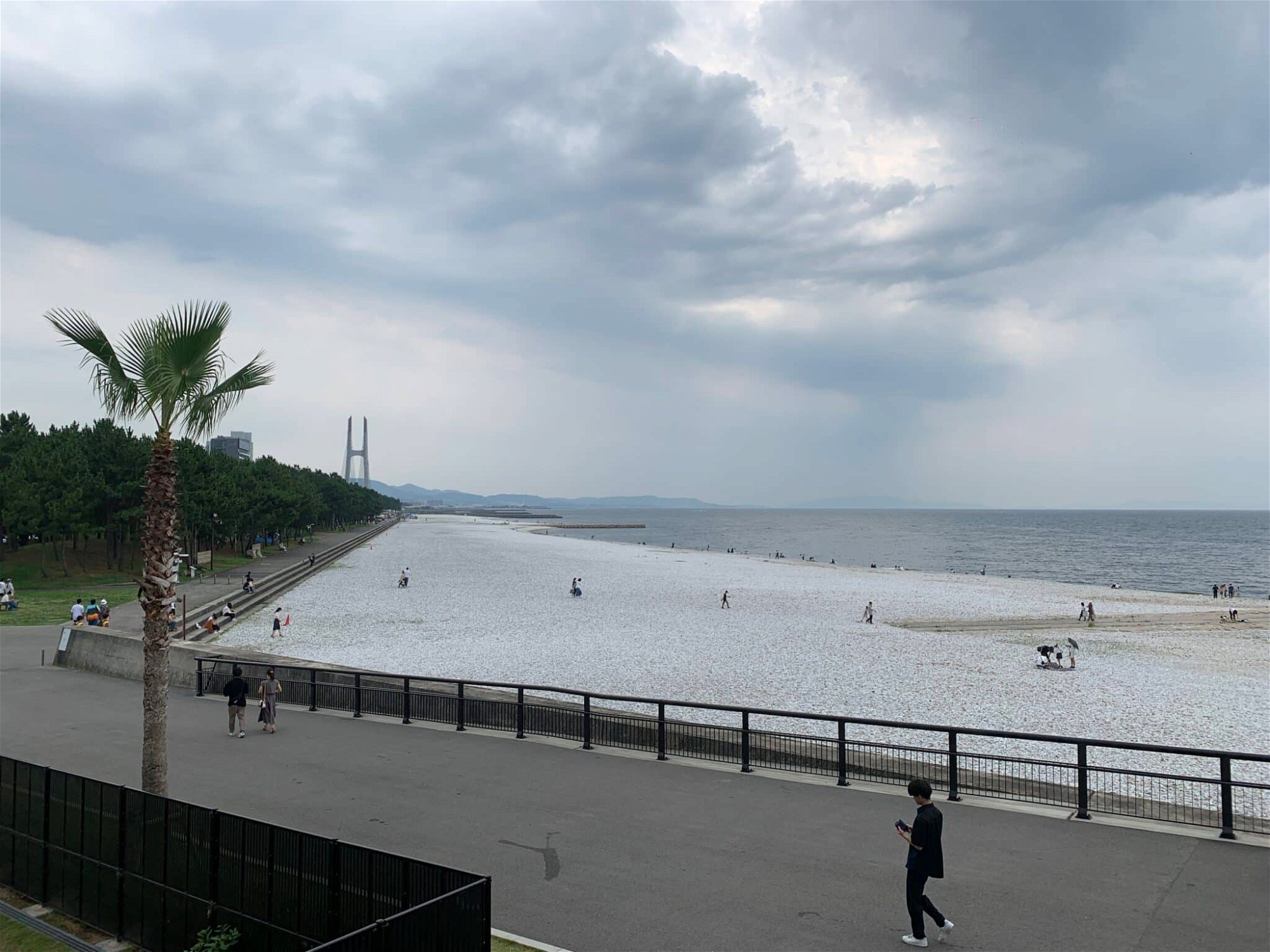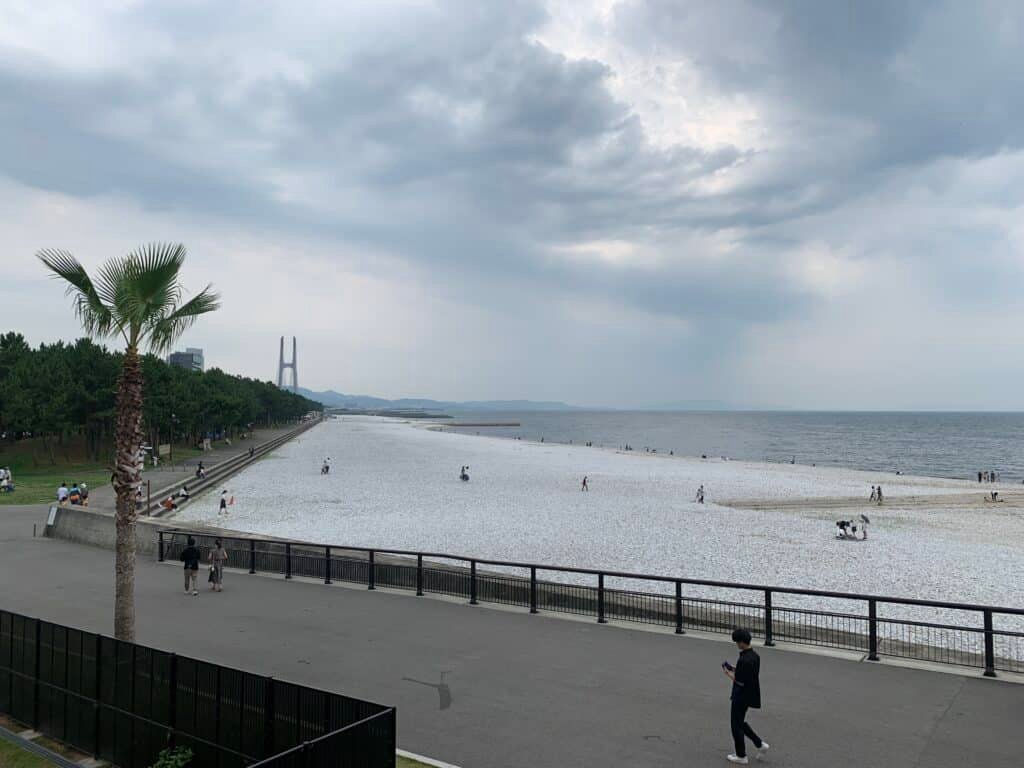 Useful Tips
Know why you`re going there. I went mainly to buy socks and eat some orange chicken. It probably wasn't the best reasoning, and I found myself wandering into random stores your sizes before going. The fitting rooms in stores such as Adidas and Nike were fairly large. They were not so large in other stores. If you can purchase off the rack without having to try them on, it would save you a lot of bother and panic. Be prepared to be disappointed in style and range if you aren`t of average size.
Conclusion
Rinku Town premium outlet mall is everything I thought that the American Village in Chatan, Naha should have been. Although there were 250 stores to visit at Rinku Town, I expected there to be more stores which caught my eye. More stores that I would want to visit. I saw brands like Baskin Robbins, McDonalds, Seria, AEON, Uniqlo, Casio, Oakley, Under Armour, Samsonite, and a variety of camping equipment stores. I could visit these basically anywhere in Osaka at a department store or shopping street.
If you`re a Japanese-standard regular sized person looking for a bargain, I would recommend the sales in most stores here. If you`re tall or round, this isn't the place for you. Not unless you`re in it for the beach, the food, and the park.