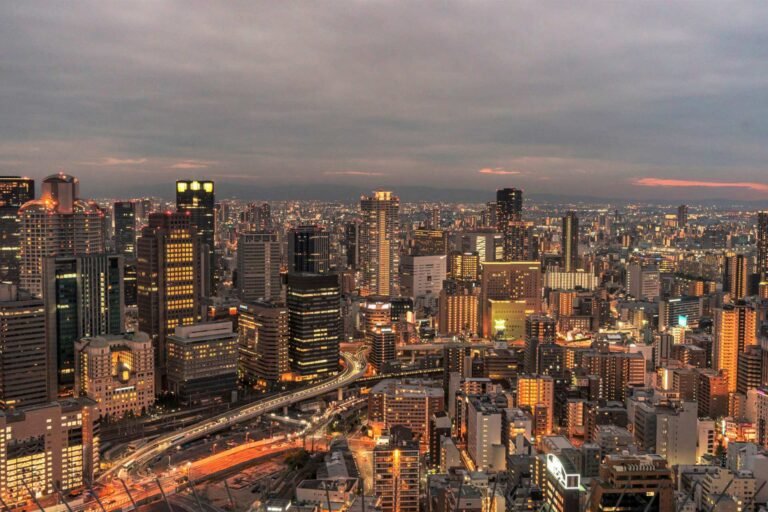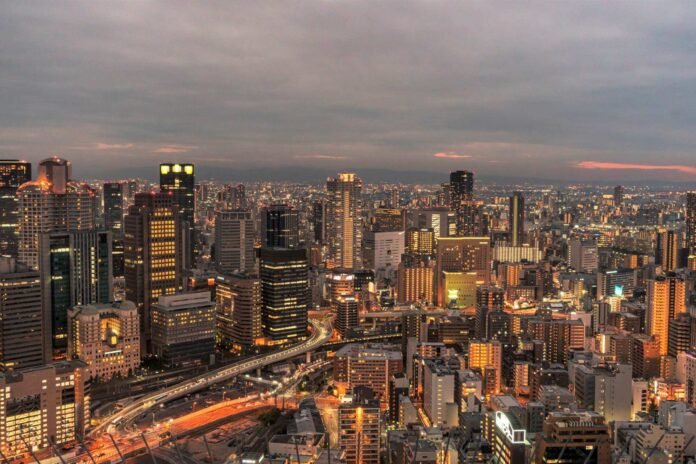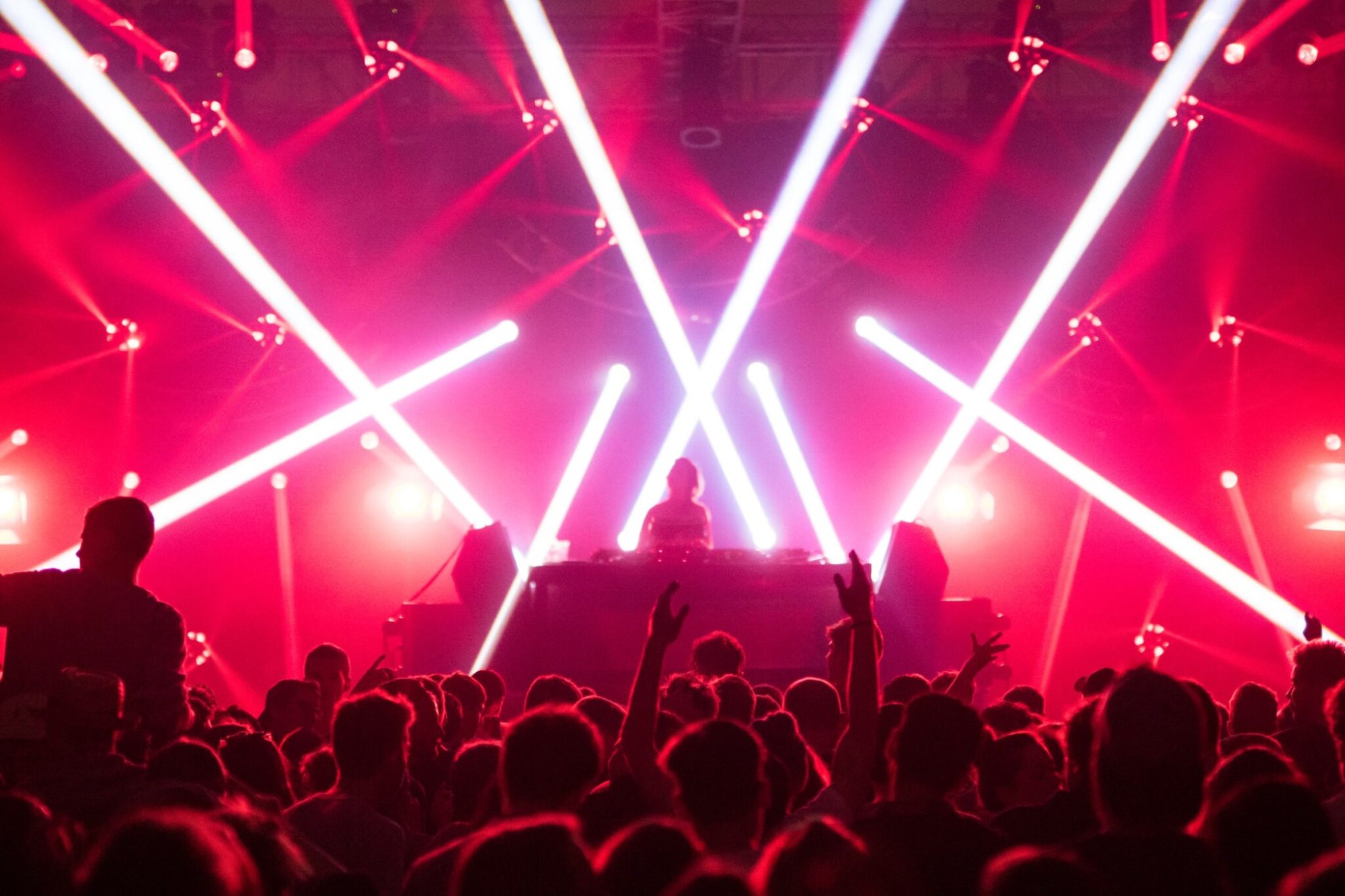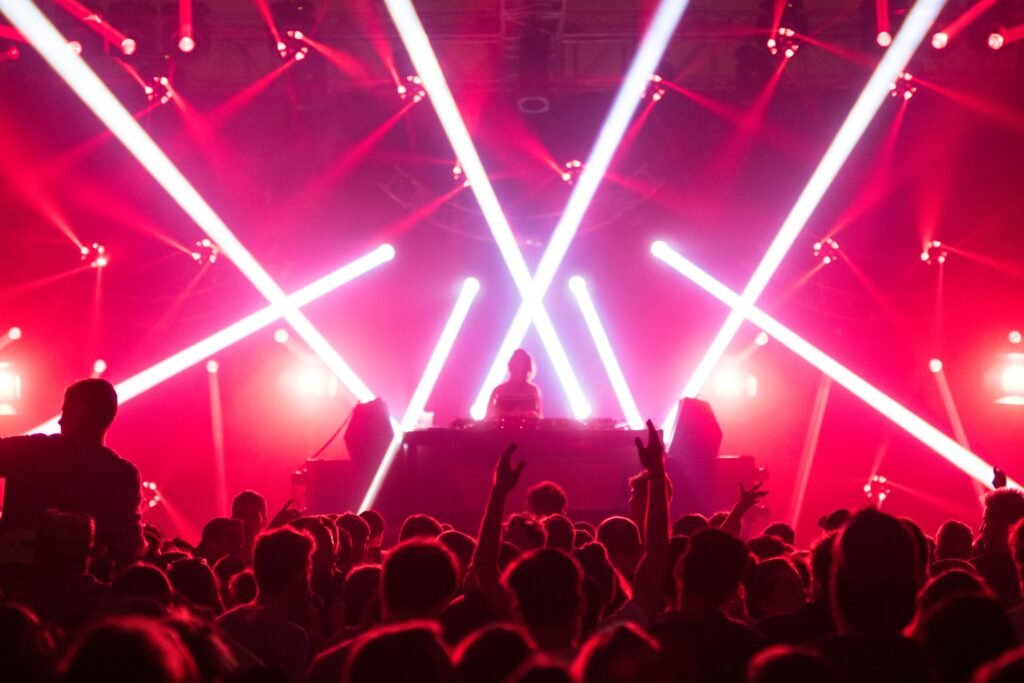 Osaka is perhaps best known for its burgeoning food culture. However, from the peak of the 1980s financial boom onwards, the city has also gained a reputation as one of the focal points for clubbing culture in Japan. Osaka is packed with places to go after dark to dance the night away. A variety of music tastes and ambient moods are catered for.
In this multi-part guide, we will go through the best venues for a fun and energetic night out across Osaka's numerous districts. Of course not everyone is into the frenetic pace of a bustling nightclub, with its booming music and packed dance floor. Thankfully, Osaka has nightlife options to cover a host of different tastes and partying styles. Whatever you are looking for in a good night out, we can confidently say that Osaka has you covered.
Today in part one, we home in on Umeda and the surrounding areas. So, dear readers, please join us today as we take a trip around the very best that nightlife in Osaka's Kita Ward has to offer.
First of all, let's start things off with a few casual drinks and something to eat:
Dinner and Drinks to Start Your Night Out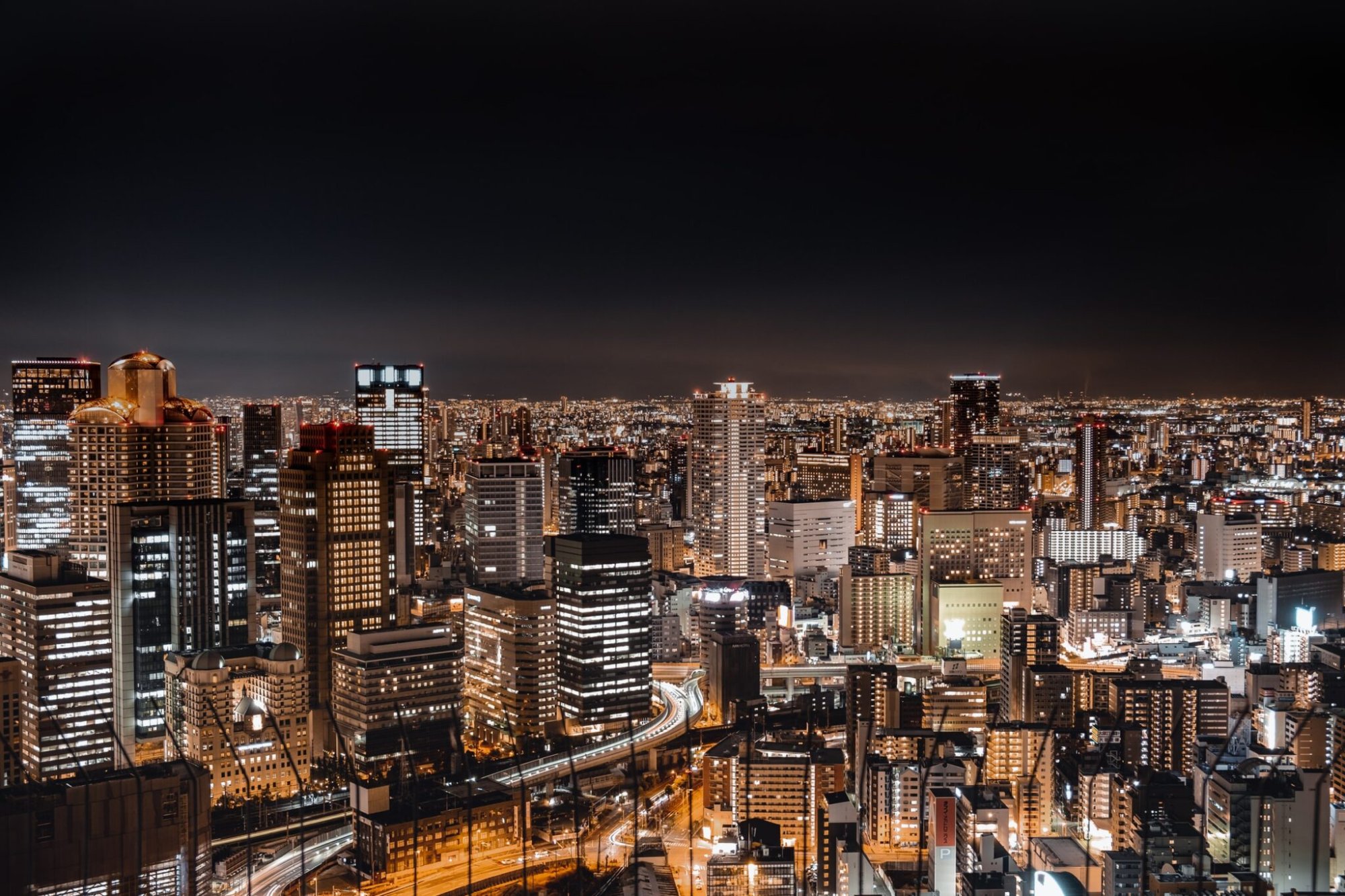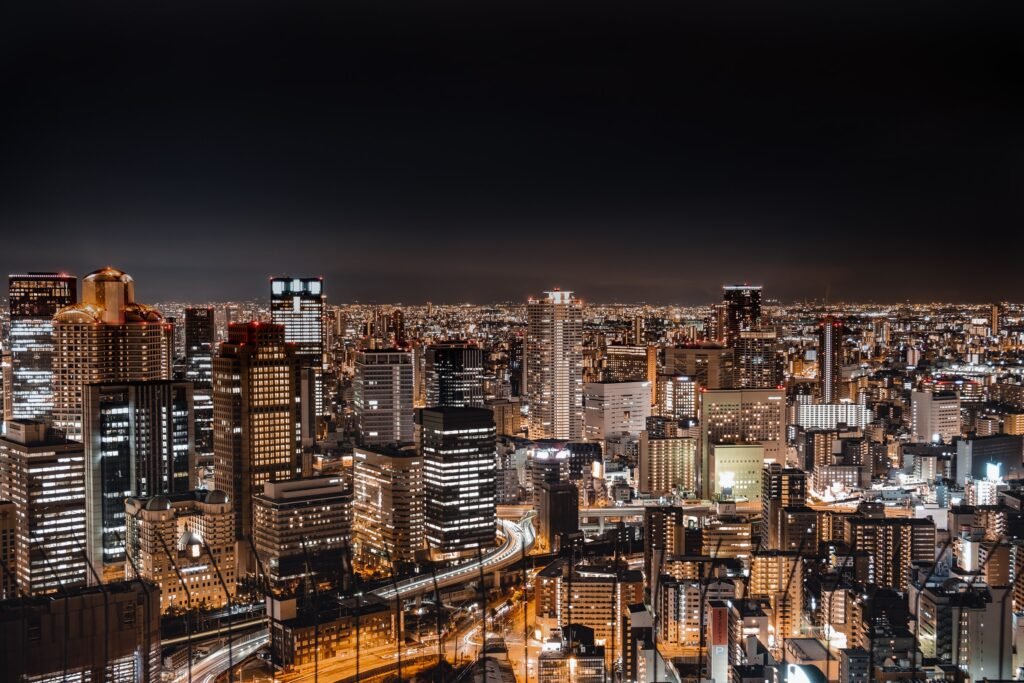 Along the streets that run parallel to Umeda's two main train stations, Hankyu Umeda Station and JR Osaka Station, you'll find a plethora of bars and restaurants offering everything from light snacks to full-on set-course meals.
However, since we are going to be hitting the bars and clubs later on, we don't want to get too heavy with our food and drinks early on. So, a good first port of call on a night out in Umeda has to be Yakiniku Hakuundai.
Located on the 7th floor of Grand Front Osaka's Southern Building, this casual Korean Barbecue restaurant and grill house offers the perfect place from which to knock back a couple of drinks, and enjoy a selection of the finest meats Osaka has to offer as you plan your night ahead. And let's face it, if you're planning on partying well into the "wee small hours" as we call it in Scotland, you'll need plenty of stamina. Most Japanese will tell you there's no better stamina food out there than some good old yakiniku!
Located at the heart of Osaka's business district, Yakiniku Hakuundai can be a tad on the expensive side. A set meal will cost around 5,000 yen per person, however there are also food and drink promotions offered at various times throughout the year. So, it's certainly worth your while to check and see what the latest offers are on the restaurant's homepage before making a reservation. Also, particularly on weekends, this place tends to fill up rather quickly, so if you know how many of you are going to be heading out for the evening, advance booking is definitely recommended.
To the Pub!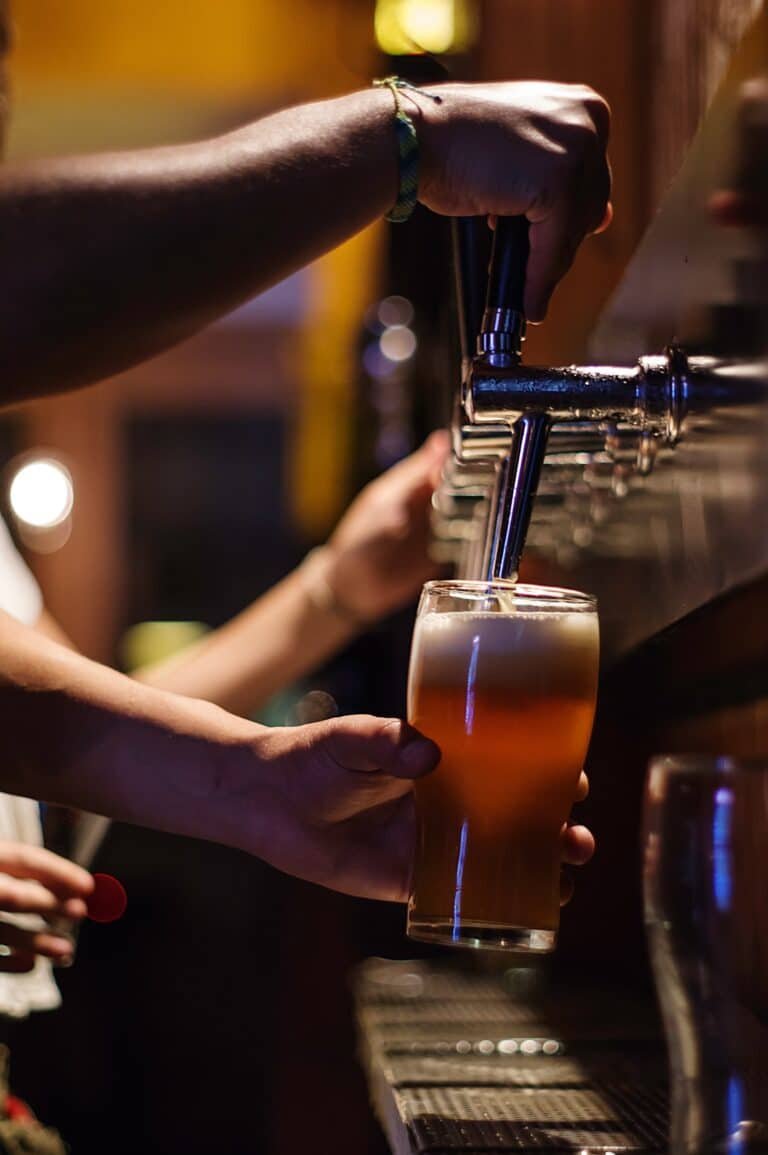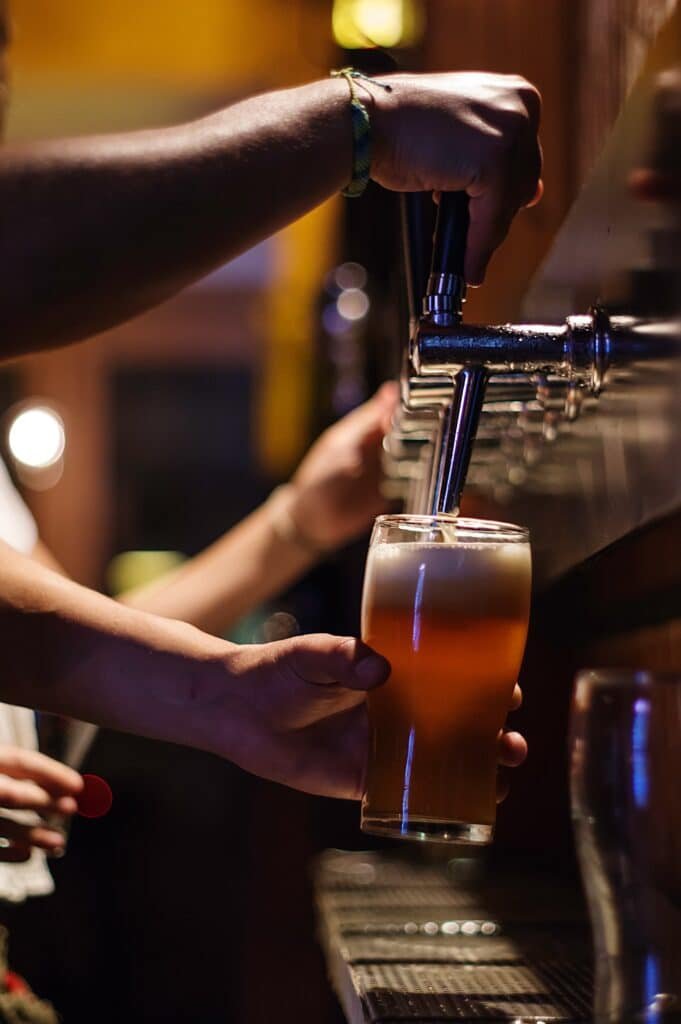 With food taken care of, the party can truly begin. In Umeda, there are few places better suited to kicking off a great night out than The Hub.
Hub, a chain of British-themed pubs, popular across Japan, actually has three branches across the Umeda area. The Chayamachi branch is usually the most crowded. This can be tricky if you're out in a big group, but if there's only a few of you, and you'd like to meet some new people, then this is the place to be. Chayamachi Hub also has something of a reputation among the local populace as a place that Japanese go specifically to meet foreigners.
However, if you're in a larger group and just looking to knock back a few beers before hitting the clubs, then perhaps the Higashi Umeda Hub may be a little more to your liking. It is more spacious than Chayamachi, but still attracts a lively crowd, especially on the weekends.
The most sedate of the three Hubs on offer around Kita Ward is the Nakanoshima Hub, located a short walk from Osaka City Hall. Situated in its own little downstairs courtyard, this bar always has a relaxed atmosphere, and is a great place to just chill out before heading into Umeda for more intense activities. However, it is a good 10-15 minute walk from here to the area containing most of the popular nightclubs and late-night bars. So bear that in mind when considering just how many beers you want to knock back before moving on!
With the pre-game rituals out of the way, it's time to move on to the main event: the clubs themselves.
Important Osaka Night Out Ettiquette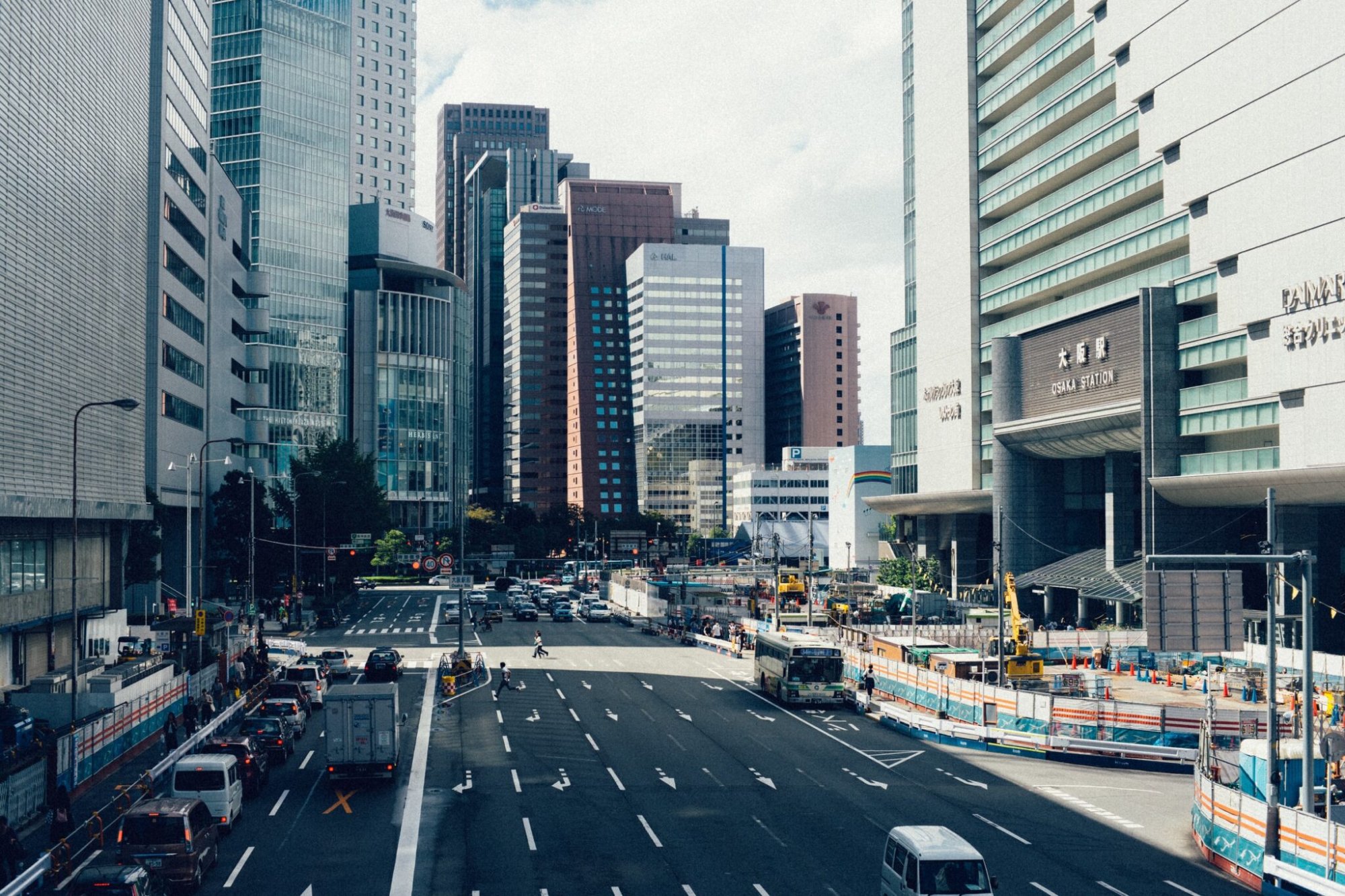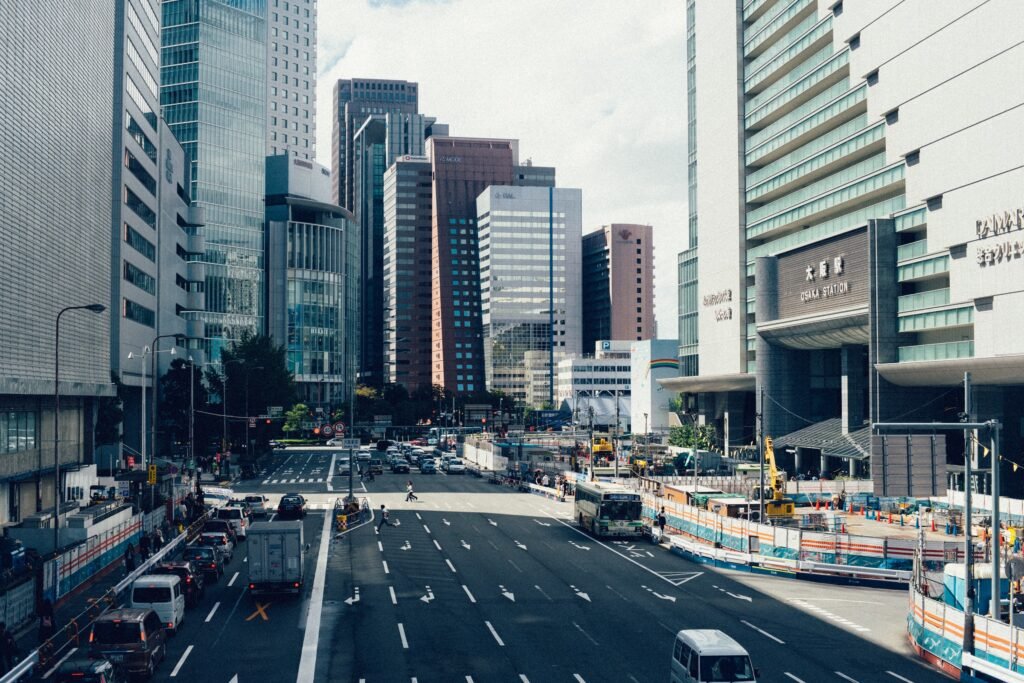 Before I begin, it's important to point highlight the issue of dress code. Osaka's nightclubs, especially the better known ones such as Owl and Piccadilly have a strict dress code. The expected standard is smart casual. A simple shirt, or a polo will be fine, but don't turn up in sandals, trainers, or your favorite football team's latest jersey!
Umeda has quite a diverse range of nightclub options to suit varying tastes. Each of the clubs we will discuss today offers something a little bit different from the others. However, if you're the kind of person who is into nightclubs and music in general, I would encourage you to give them all a try at some point.
One important point to note: how much you pay to get into a club will depend on a couple of factors. Primarily, it depends on the day of the week, and the time that you visit, as well as whether you present as male or female. The variance in price isn't that much, usually no more than 500-1000 yen. However, some clubs may charge a premium if there is a special event happening on that particular night.
Owl Osaka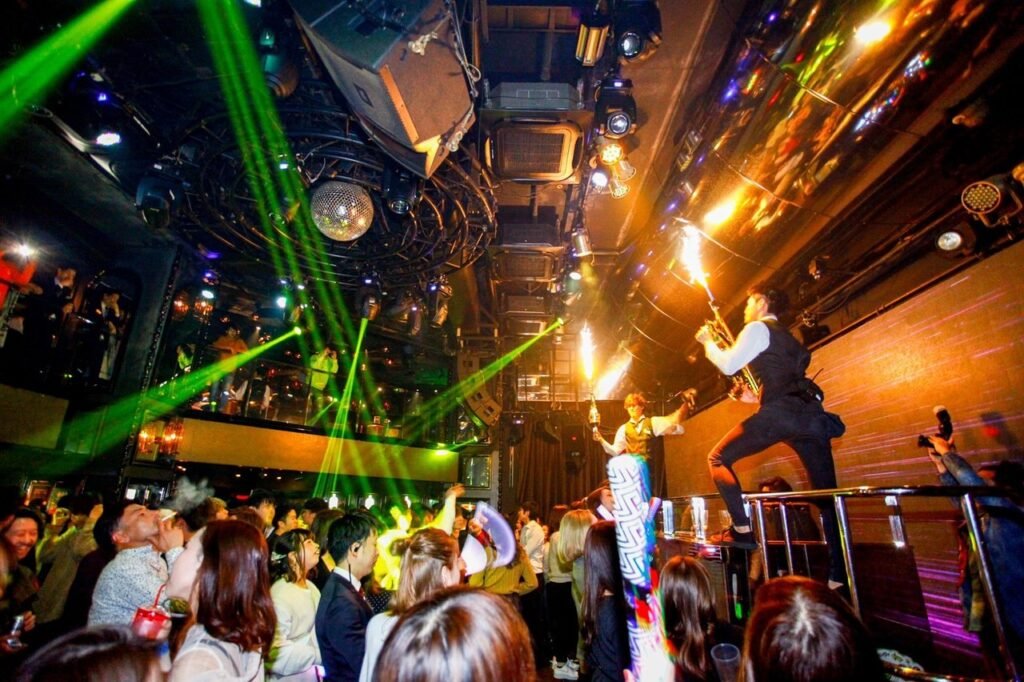 Well, I suppose the name makes sense doesn't it? If you're going to go out partying all night then I think it's safe to say you consider yourself something of a night owl!
As far as nightclubs in the Umeda area go, Owl is not only one of the best known clubbing venues, but also one of the most convenient, located just a few minutes' walk from JR Osaka Station, or Umeda Subway Station. This minor detail becomes all the more important as you fumble your way towards the station for that first train after partying all night!
Owl's main focus is on dance music. They play a range of modern dance, with a few old hits thrown in here and there for good measure. As one of Osaka's premier nightlife venues, you can also enjoy regular live sets from local DJs and musicians, as well as occasional special events and themed nights.
Owl is also one of the larger clubbing venues in Osaka, hosting up to 1500 people on an average weekend. Owl is open 7 days a week from 7pm until 5am.
How much is it?
Admission prices for Owl are as follows:
On weekdays, from 7pm to 9pm, admission is free for women, 1,000 yen for men. However, that 1,000 yen fee for the men includes a voucher for 1 free drink.
From 9pm until 11pm on weekdays, admission is still free for women, but they must purchase at least 1 drink. It goes up to 1,500 yen for men, but again includes 1 free drink.
From 11pm onwards, it's 1000 yen for women, and 2,500 yen for men, and in both cases 1 drink is included.
As one would expect, on weekends, prices are higher, though not by much.
On weekends, from 7pm until 9pm, women can enter for free (no drink included), whilst men pay 1,500 yen and get one free drink.
From 9pm until 11pm on weekends, women pay 1,500 yen and men pay 2,500 yen. In both cases, one free drink is included.
From 11pm until 3am on weekends, women pay 2,500 yen and men pay 3,500 yen. Again, this includes one drink.
Finally, from 3am until 5am, the there's a 500 yen discount, with the women's rate dropping to 2,000 yen, and 3,000 yen for the men. A drink is still included.
For more information on upcoming events and themed nights, check out Owl's English homepage here.
Club Piccadilly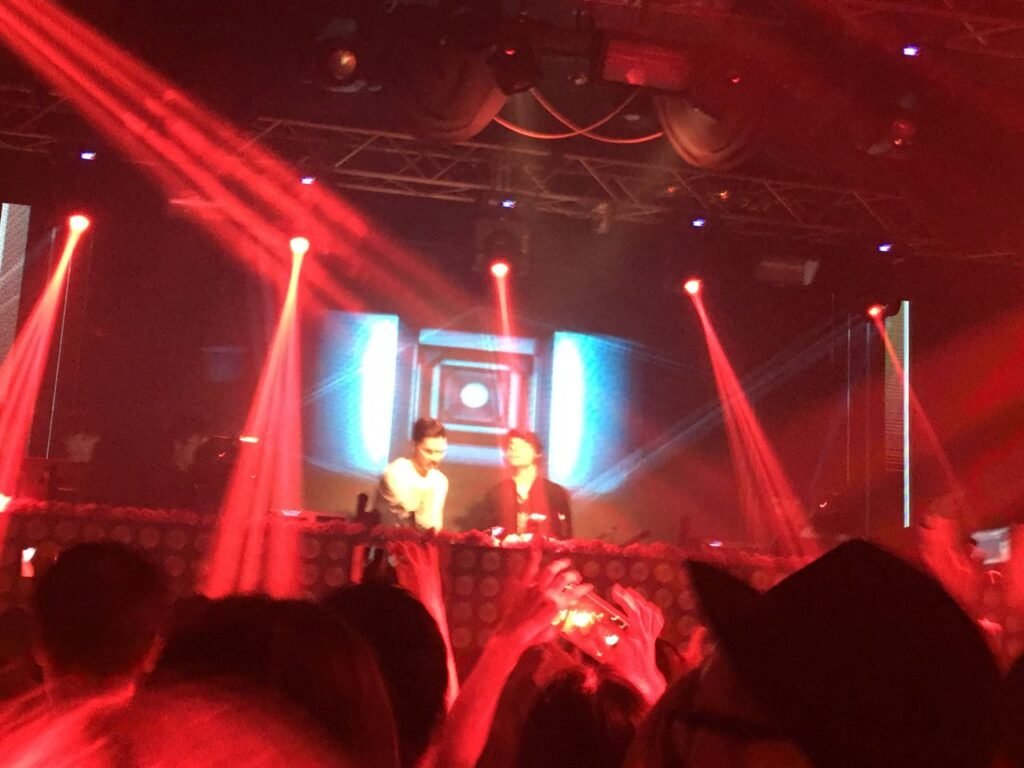 Unlike Owl, Piccadilly is an exclusively weekend venue. The club only opens on Friday, Saturday and Sunday evenings. Each evening follows a different theme.
Friday nights are an all-mix occasion, with a variety of genres catered for as the night progresses. Saturday nights are all about house and dance music, with Sunday giving way to hip hop.
What sets Club Piccadilly apart from other venues in Umeda is their emphasis on live sets. On an almost weekly basis, celebrity DJs make appearances and perform live sets. The club is also a keen supporter of local musicians and dance acts. Many of Osaka's most recent emerging talents have to opportunity to showcase themselves at Piccadilly.
Club Piccadilly is open from 9pm until 4am on Friday, Saturday and Sunday
Piccadilly also offers a slightly different range of admission price options. They depend, not on when you arrive, but on how much you want to drink.
How much is it?
The basic entrance fee, no drinks included is 1,000 yen for women and 1,500 yen for men.
With 2 free drinks included, it's 2,000 yen for women and 2,500 yen for men.
If you want to start the night off with a round of shots, then a 6 shot ticket is available, including admission and 6 shots of alcohol for 3,000 yen for the ladies and 3,500 yen for the men.
Finally, there is the option that, perhaps, only Japan would dare to offer: Free drinks all night.
4,000 yen for women, 4,500 yen for men.
Club Piccadilly also offers VIP areas, available by prior booking. Prices range from 30,000 to 80,000 yen depending on the area. Drinks are also charged at a premium rate, per bottle. For more information, check out the VIP reservation page here.
The Blarney Stone Umeda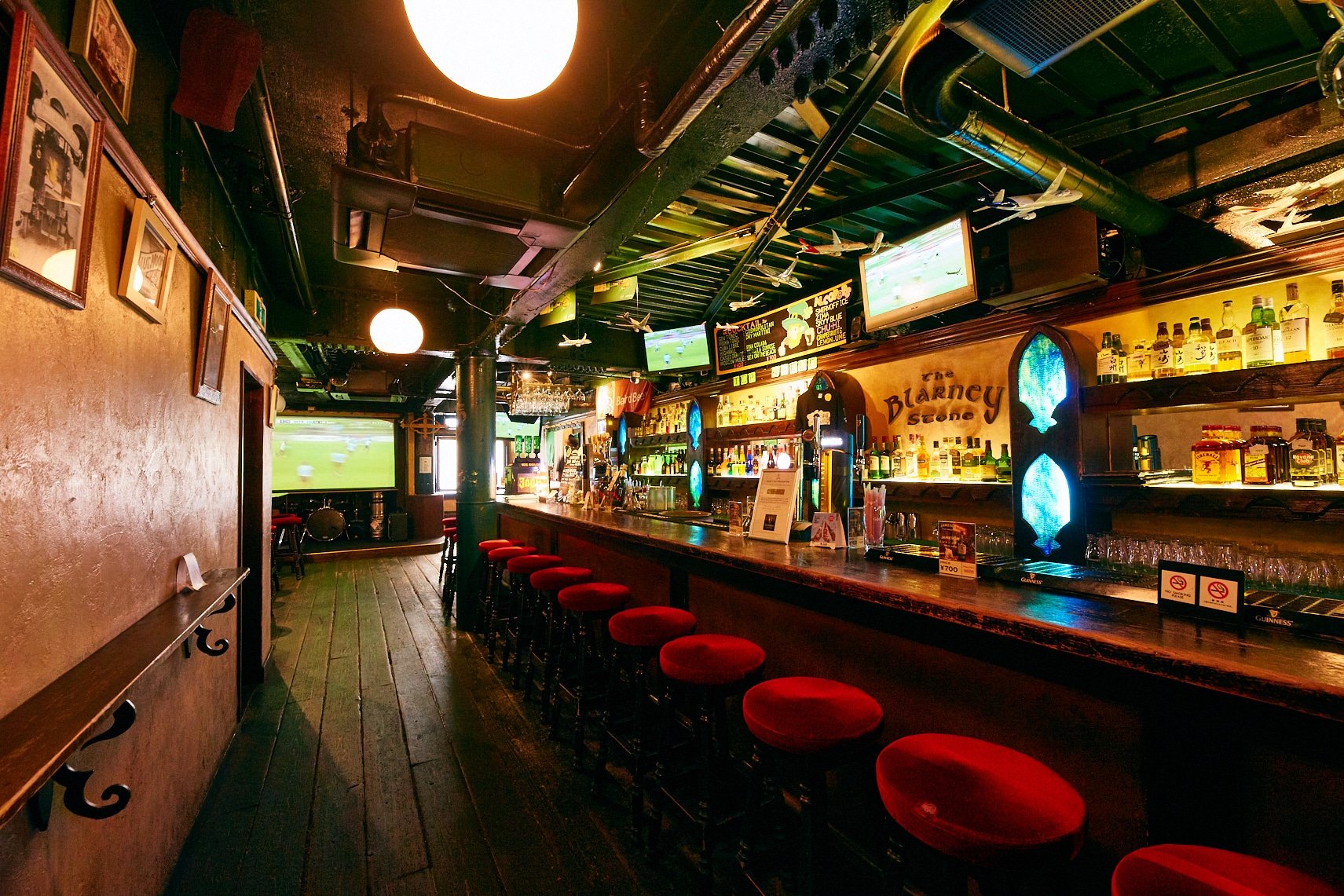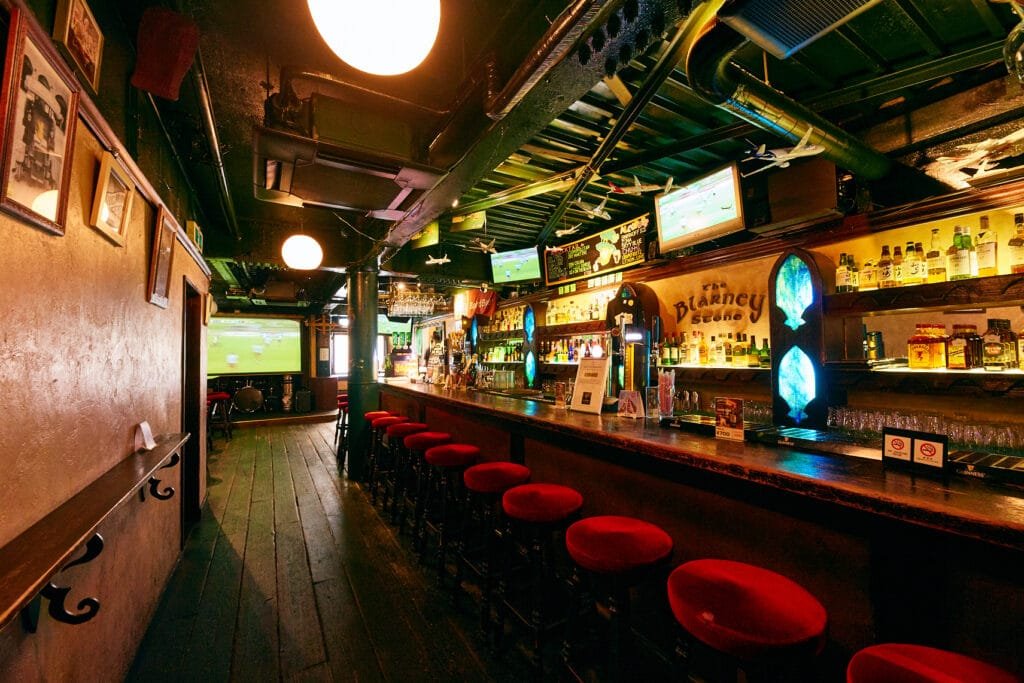 Despite never having been to Ireland, I've had the pleasure of drinking in a number of Irish pubs over the years. In Osaka, The Blarney Stone is up there with the best of them. Perhaps you're the type who finds clubs a bit too claustrophobic, or maybe you just prefer sipping a cold pint of Guinness, playing some darts or shooting some pool. If that's the case, then the Blarney Stone is for you. It has the hours of a nightclub (open until 3am on weekends), but with the convenience and comfort of a local pub.
However, don't mistake this more laid back ambience for a lack of atmosphere. The Blarney Stone is still a great place to enjoy live music. Local bands will often play here, especially on the weekends. The food menu, usually served up until 10pm, is also well worth a look.
This reporter recommends the "Bangers and Mash": grilled sausages, mashed potatoes, and fresh green peas all smothered in delicious gravy. The perfect accompaniment to a dinner time pint.
And speaking of that pint, the Blarney Stone offers one of the widest ranges of draft lagers, ales and stouts you're likely to find anywhere in the area.
Also, since the Blarney Stone is a pub rather than a nightclub, you need not concern yourself with issues such as entrance fees (unless there's a live gig happening), or dress code.
As far as casual hangouts that allow you to stay on beyond the last train go, The Blarney Stone might be the best of the bunch in Umeda.
Burlesque Osaka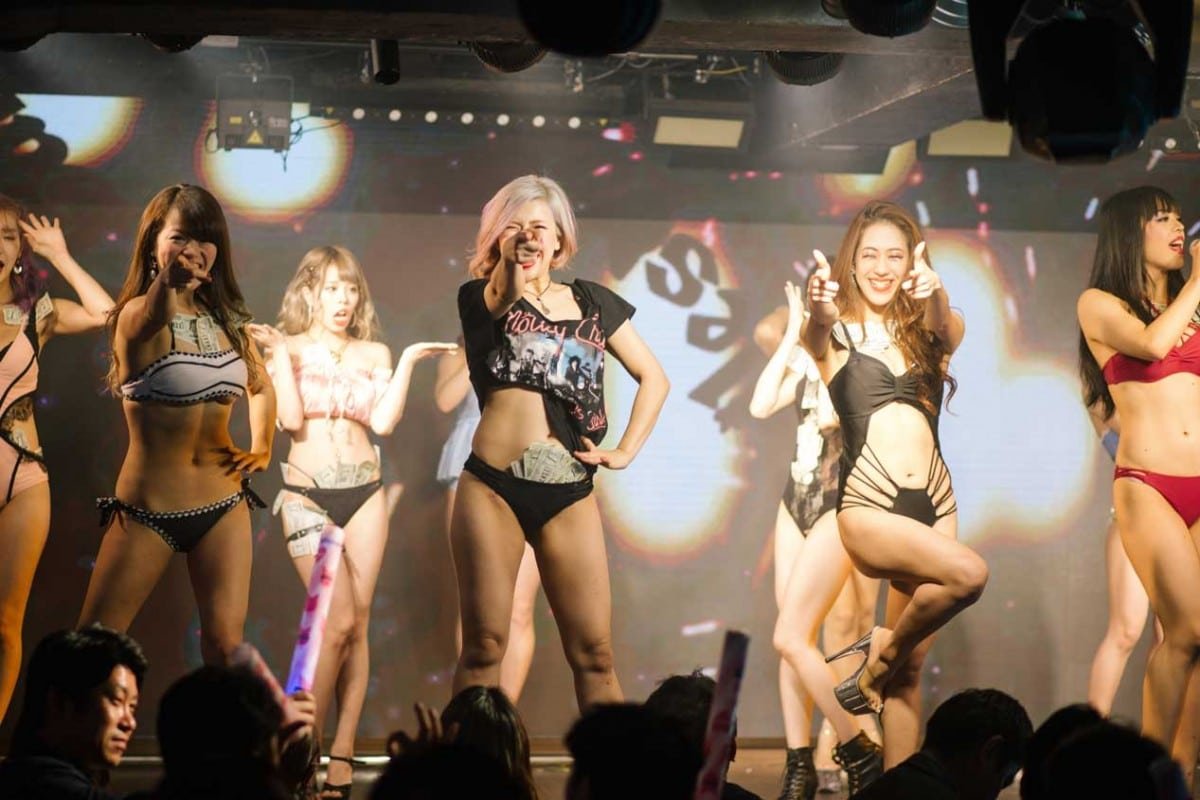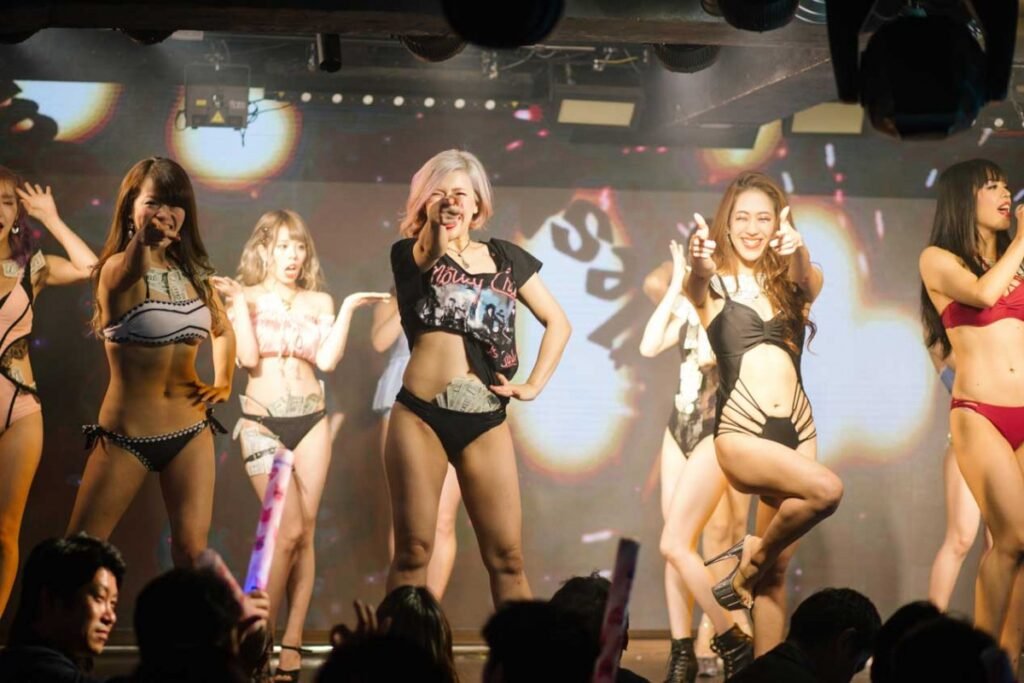 We'll round off today's suggested venues with something a little different. Anyone who has ever been to somewhere like Las Vegas will probably know what a show full of beautiful dancing women looks like. Burlesque Osaka offers something similar, but in a more tasteful, and some would say, sexier way. Fashioned around the visage of classic Burlesque clubs of the 1930s and 40s in the US, Burlesque Osaka offers visitors a night out with a difference.
The venue offers customers a variety of ways to enjoy a mix of dancing shows and drinks. Each show, featuring a host of performers lasts around 40 minutes. There are a selection of plans to suit customers' needs.
How much is it?
The normal plan, including 1 show and 1 drink is 5,500 yen for the first show and 5,500 yen for the second show. Or, if you like, combine the two and enjoy both shows and 2 complimentary drinks for a combined total of 9,900 yen per person.
If you're around Osaka on the 23rd of the month, then you can enjoy what Burlesque Osaka's homepage calls "premium day". On Premium day, customers can enjoy a show and a drink for only 3,300 yen.
If the 23rd falls on a day that the venue is closed, this will move to the 24th.
Shows run throughout the evening, with the first show beginning at 7pm. The curtains come down on the final show of the evening at 2am.
If you're planning on attending one of these later shows, particularly on the weekends, then advance booking is strongly advised.
For more information, please check out the Burlesque Osaka homepage.
That just about wraps things up for nightlife in Umeda, but join us again soon. In part two of this series we will look at the best places to spend a night out in the Namba/Shinsaibashi area.
Until then, keep calm and party on!