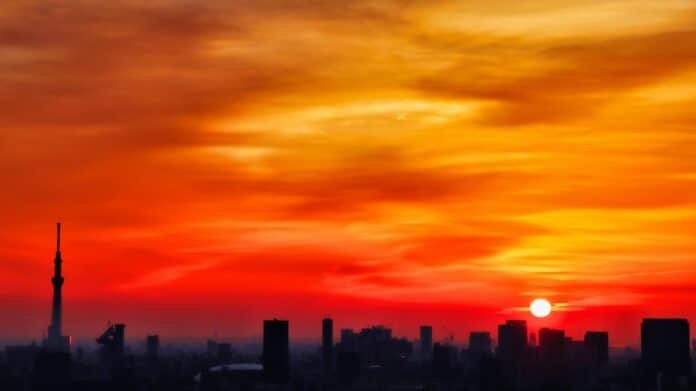 The journey from Osaka to Tokyo is perhaps the most frequently travelled in all of Japan. Every day, millions of people embark on this journey. Most make use of Japan's incredibly advanced rail network.
However, there is a plethora of different ways to make this journey. These depend on your budget, your desired level of comfort, and also how much time you have to spare.
So, join me today, dear reader, as I walk you through your options for your journey options.
Osaka to Tokyo by Shinkansen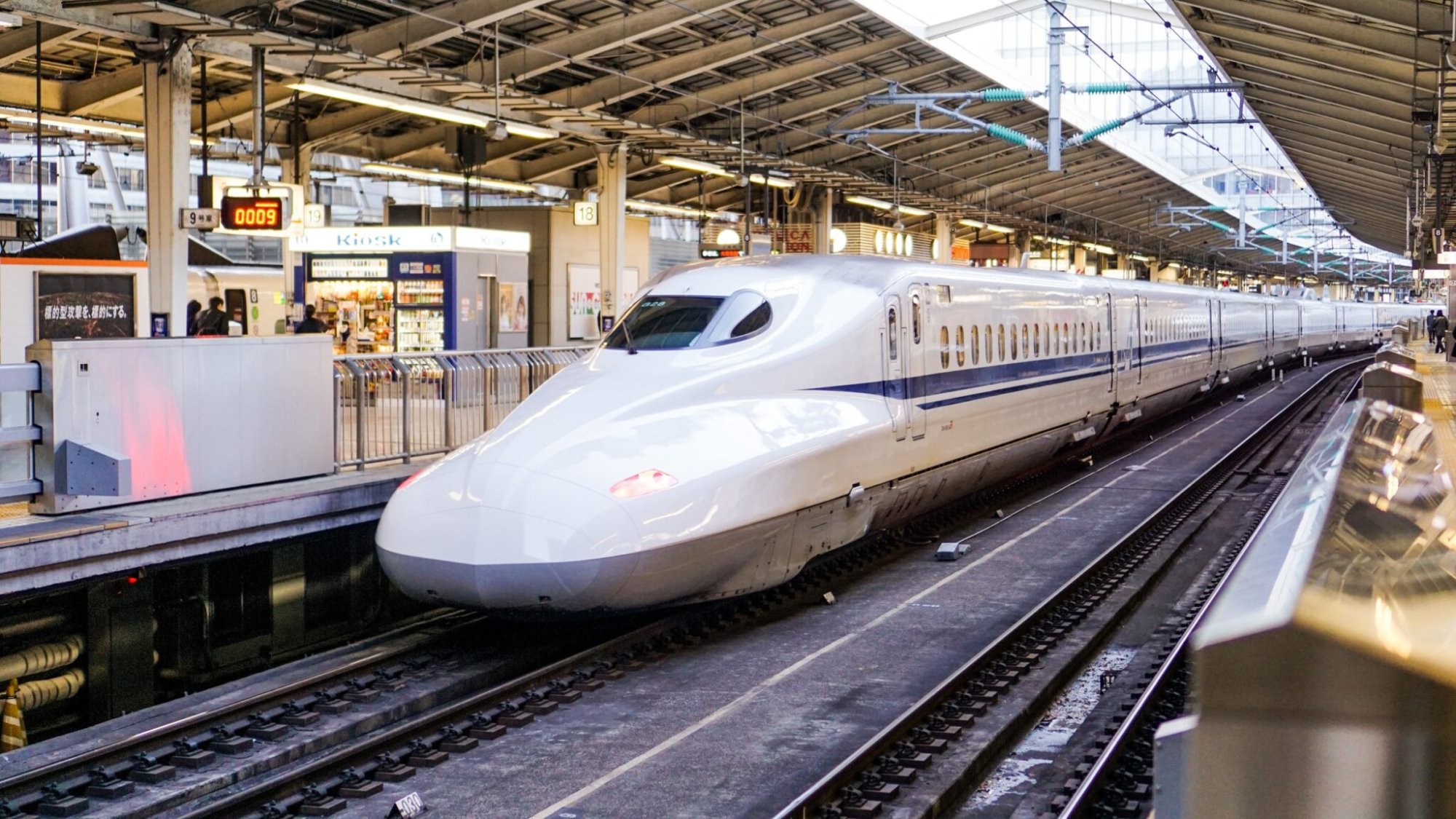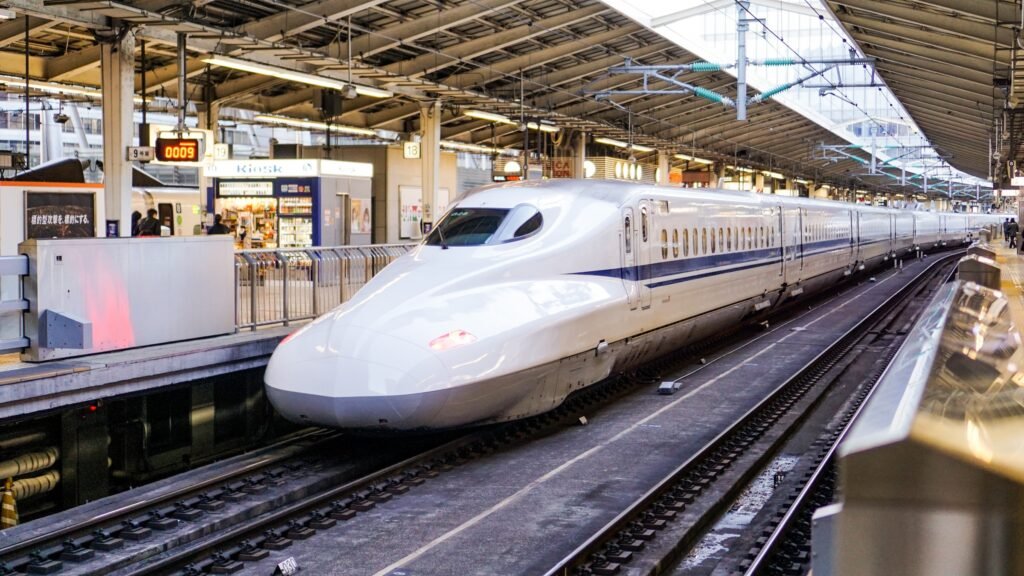 Without doubt, the fastest way to get from Osaka to Tokyo and vice versa is the Shinkansen. This high speed rail system has been ferrying passengers across Japan since the 1960s. Even today, it is still the envy of much of the world. It stands as a bastion of comfort, efficiency and speed.
The time it takes to get from Osaka to Tokyo by Shinkansen varies depending on which Shinkansen you take. At time of writing the standard Shinkansen one-way fare from Osaka to Tokyo is 14,400 yen.
There are three classes of Shinkansen.
The fastest is the Nozomi Shinkansen. This train only stops at the major hubs of Kyoto, Nagoya, and Yokohama, on its way to first Shinagawa and then finally Tokyo Station, meaning you will get to Tokyo from Osaka in only 2 hours and 30 minutes.
Please note that if you are travelling using a Japan Rail Pass, you cannot use the Nozomi trains.
Instead, Japan Rail Pass holders should make use of the Hikari Shinkansen. It's slightly slower than the Nozomi, and makes a few more stops along the way. However, the difference is negligible. The Hikari Shinkansen trip from Osaka to Tokyo clocks in at just under 3 hours. Whether you use the Hikari or the Nozomi, if you aren't travelling on a rail pass then the fare will be the same.
The Kodama is the oldest and slowest of the trains currently operating. It is also the one that stops at all stations along the route. Hence, the Kodama takes considerably longer, at just over 4 hours to reach complete the journey from Osaka to Tokyo.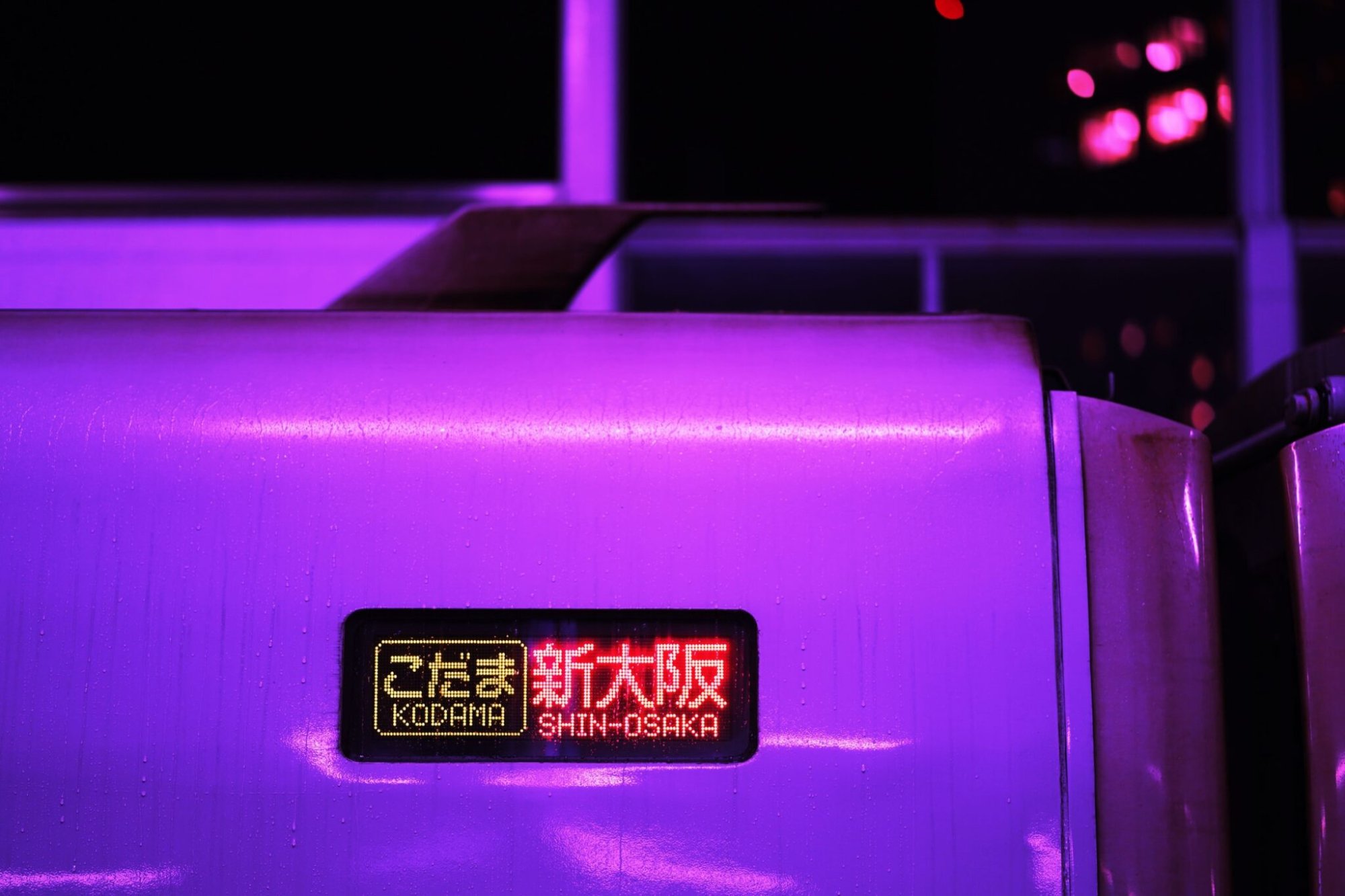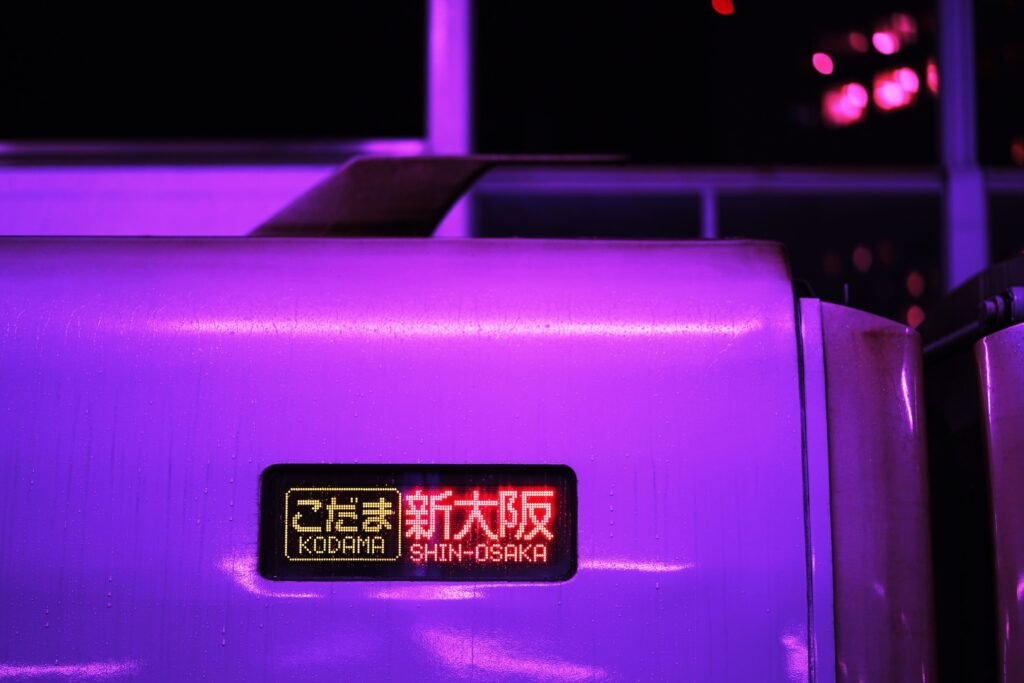 However, if you're not in a hurry, then taking the Kodama also offers those of us who aren't already using a rail pass to save some money. The Platt Kodama scheme is a discount ticket offer. To take advantage you need to buy your ticket at least 24 hours in advance from a participating travel center. Full details can be found at the Platt Kodama English homepage. Purchasing a ticket through the Platt Kodama scheme brings the per person ticket price down from 14,400 yen to just 10,700 yen per person. This may not sound like much, but if you multiply that saving out over a group of three or four, it soon mounts up.
As an extra bonus, using the Platt Kodama scheme also allows you to upgrade to the premium "Green Car" for extra comfort, for just 1,500 yen extra per person.
Essentially, you can travel to Tokyo in the green car for less than Nozomi or Hikari passengers pay for a standard, non-reserved ticket. In busy times, such a ticket won't even guarantee you a seat. A green car ticket guarantees a seat every time.
As if that wasn't enough, buying a ticket with the Platt Kodama scheme also includes a free voucher for a drink from the food and drink service on the train!
The Overnight Train From Osaka to Tokyo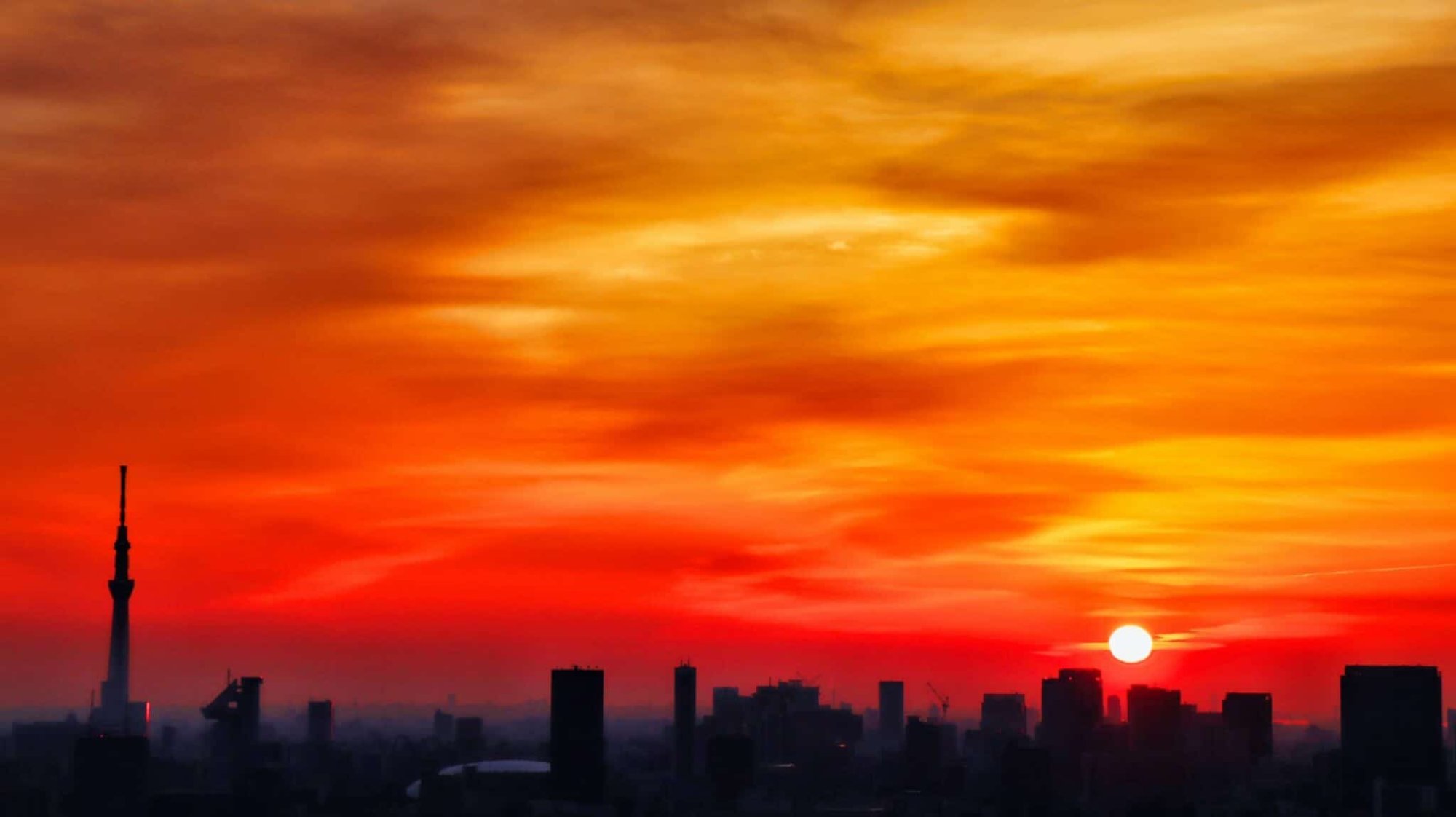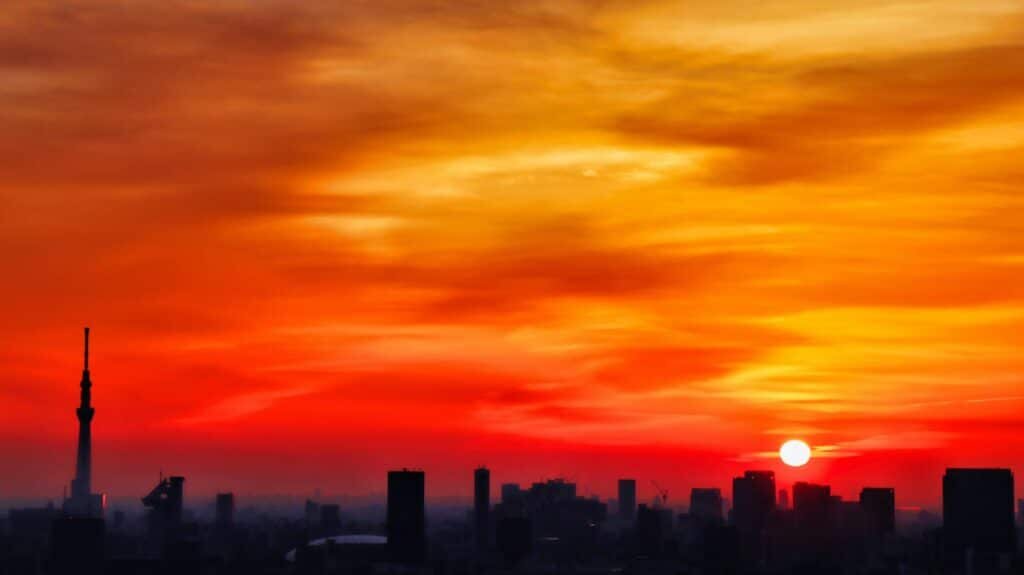 The shinkansen may be the fastest train travelling from Osaka to Tokyo, but it certainly isn't the only one. As a child, I always enjoyed taking the British Rail "sleeper" service from the south west of England up to Scotland. So, I was delighted to hear that Japan has its own version of the sleeper train, and one that runs between Osaka and Tokyo.
This train is known as the Sunrise Izumo. It actually starts at Yonago, in south western Japan, but passes through Osaka on its way to Tokyo. You can board the train at 00:34 each day, and arrive in Tokyo at 7:00am the next morning.
Getting to Osaka from Tokyo using this train is a little trickier however, as the train does not stop at Osaka.
Instead, you will have to go to Himeji, and then take the JR Sanyo Rapid line back up to Osaka (approximately one hour away). The timing for this is as follows: 10pm: depart from Tokyo, 5:25am: arrive at Himeji, 5:45am, depart from Himeji on the Sanyo rapid service, 6:48 am, arrive at JR Osaka Station.
The Sunrise Izumo is a unique experience. However, it has a wide range of seating options and the costs involved can get a little complicated. So let's look at them in greater detail.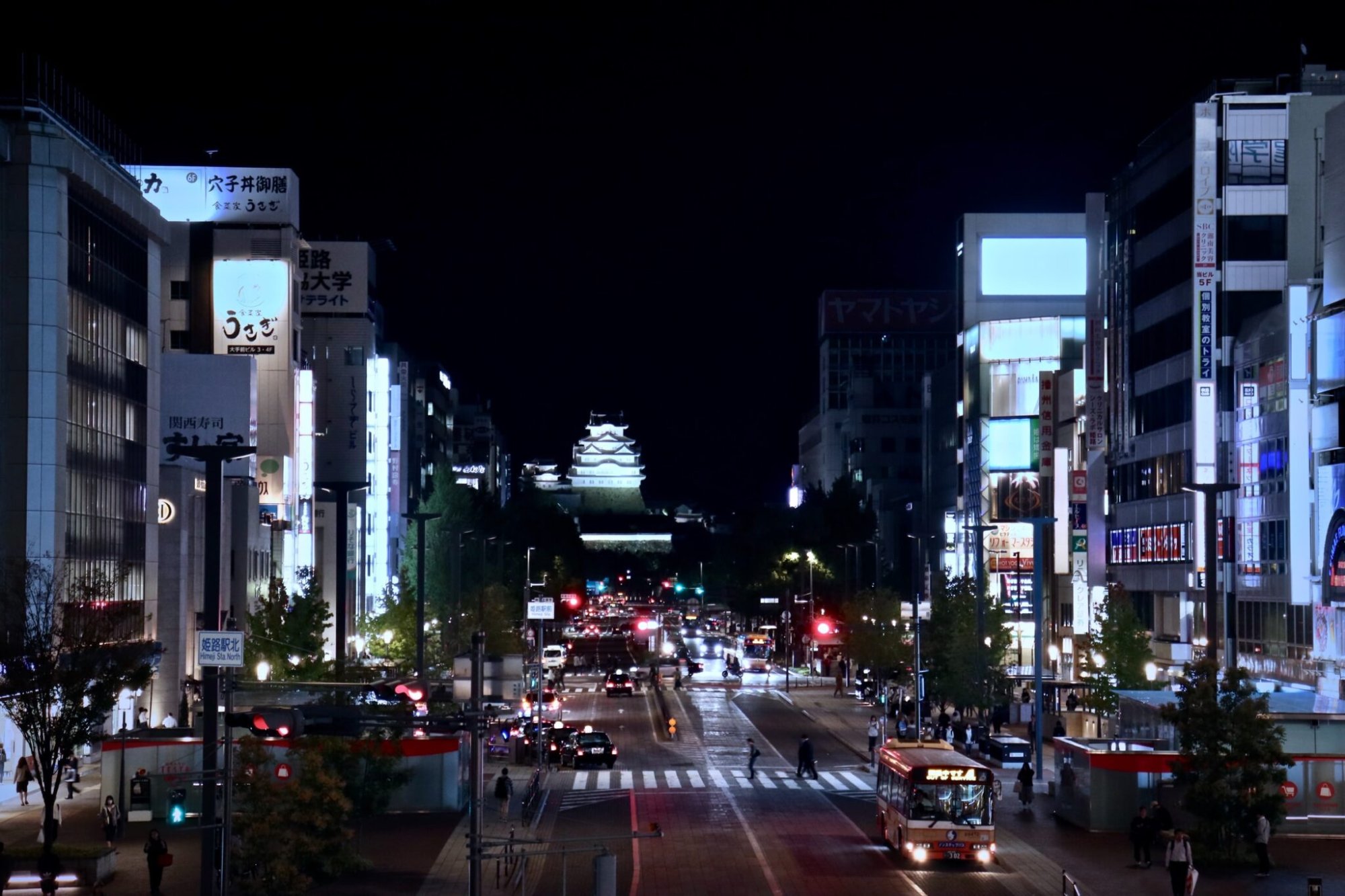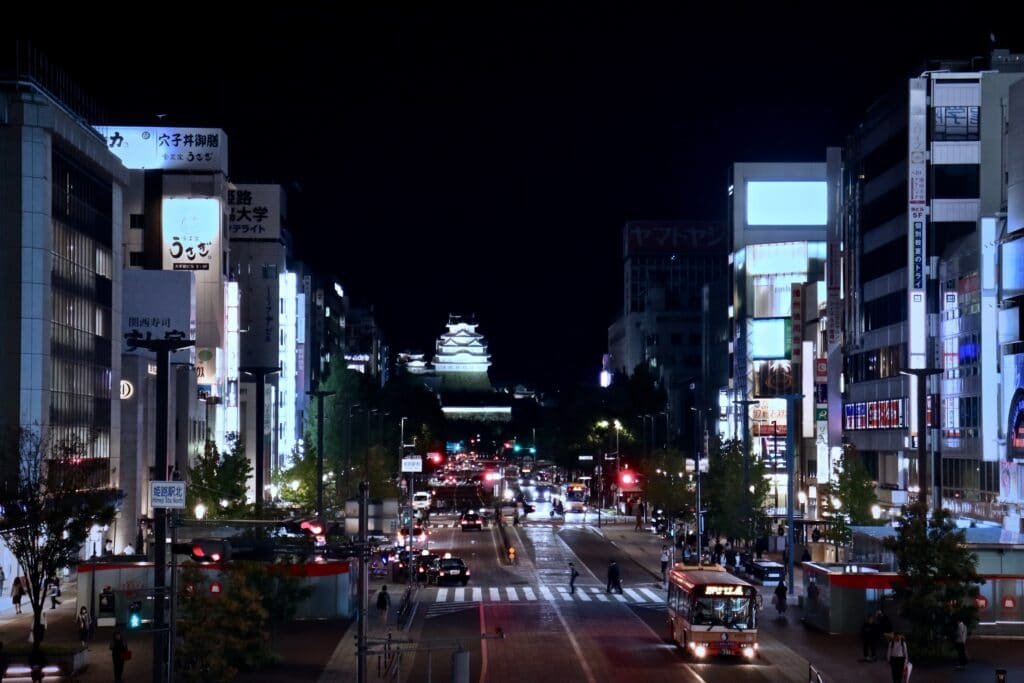 The basic fare ticket, which is also included for free on the Japan Rail Pass, if you have one, costs 8,910 yen from Osaka to Tokyo. This will get you a regular seat on the train. For no extra charge, you can also reserve a "Nobi Nobi Seat". This is basically a sectioned off floor space that allows you to spread out and lie down. A curtain can be drawn too, to allow you some privacy. This floor is quite hard, however, so I strongly recommend bringing a camping mattress of sleeping bag for added comfort. You will also need to bring your own pillow.
The Nobi Nobi Seats sell out quickly, so I strongly recommend that you book as far in advance as possible. The best places to make those bookings are either online, or at the "Midori no Madoguchi" (the ticket office with the large green sign) at any major JR station. In the case of Osaka, these include Osaka Station, Shin Osaka, Tennoji, and a few others.
If you don't mind paying a premium, there are some additional options available to make your journey on the Sunrise Izumo even more memorable.
A single compartment, for solo travelers costs an additional 7,700 yen, or 13,980 yen if you want to go for the deluxe version. This grants you a private room, with power outlet and access to a shared shower. The deluxe version offers a slightly bigger bed and the additional benefit of a desk and chair.
A standard twin compartment costs an extra 15,100 yen or 15,400 yen for the deluxe version. This is the per room price, so if you're travelling as a couple, or with a friend, then this is definitely the best option.
Travelling by Airplane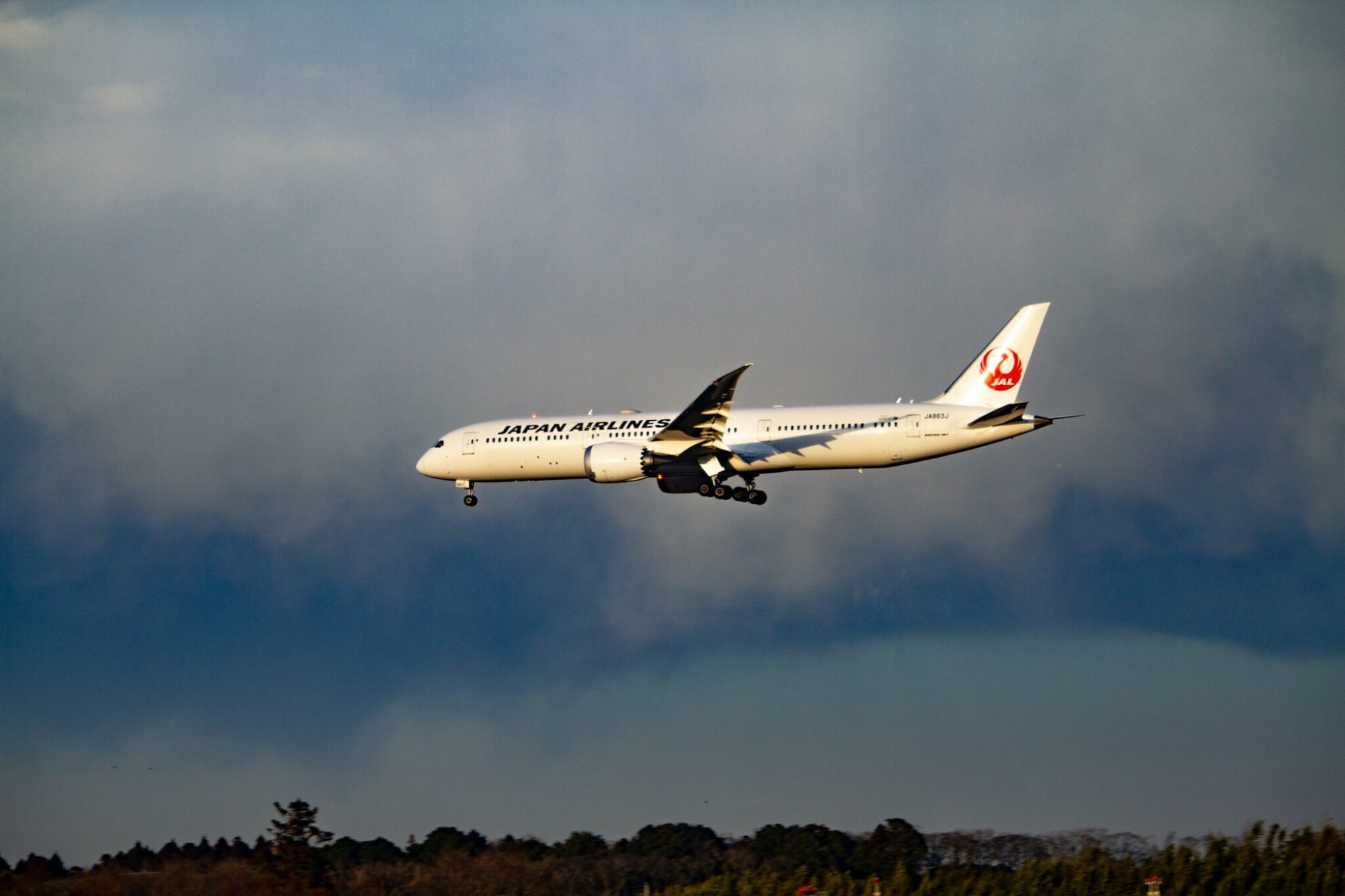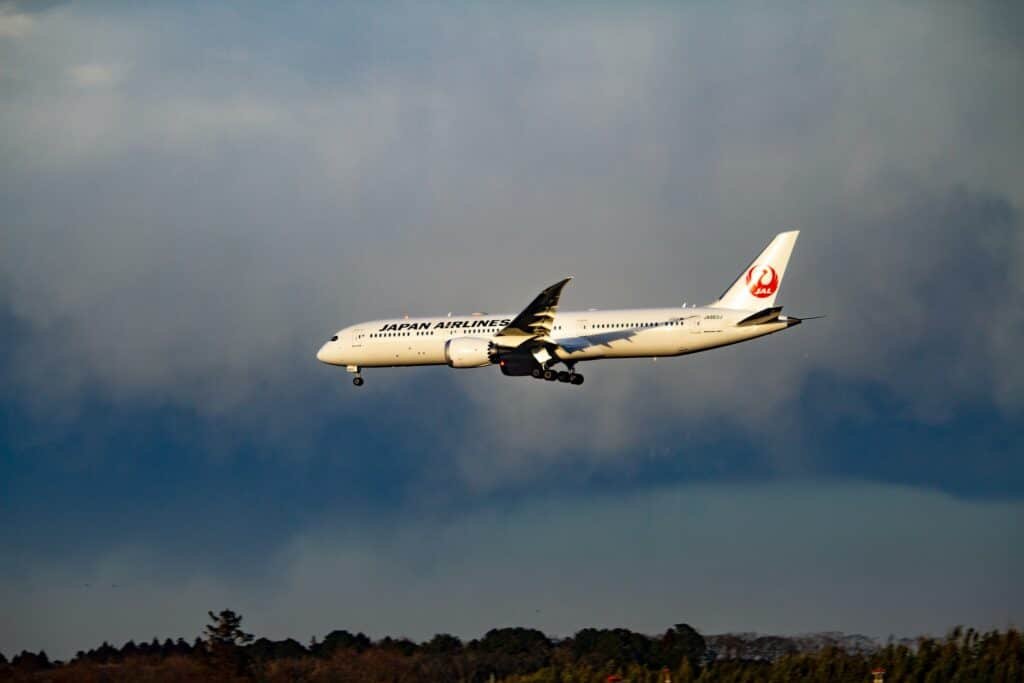 These days, flights are also a fairly cheap and convenient option for travelling from Osaka to Tokyo. Indeed, both of Osaka's airports, Kansai International and Itami Airport offer regular flights to Tokyo Narita and Tokyo Haneda.
The price will vary drastically depending on the carrier you use and the time at which you fly.
If you are able to use a Low Cost Carrier, and you can fly on at the cheapest time (usually a Tuesday or Wednesday afternoon) the flight price can go as low as 7 or 8,000 yen.
A regular flight, with the likes of Japan Airlines or ANA will set you back somewhere in the region of 20-25,000 yen. Try to avoid flying during the peak Japanese holiday periods like New Year or the Obon holiday in mid-August. Prices can go up by as much as 300% at these times.
Also, when using an LCC, it is important to remember that there will be a number of extra costs you may not be aware of. For example, the cost of pre-booking a seat, checking in baggage, and any in-flight snacks or drinks, most likely will not be included in the cost of the ticket.
Getting to Kansai Airport from central Osaka is also an extra cost you need to consider. The Kanku Rapid Line from Osaka Station to Kansai Airport takes 1 hour and 6 minutes and costs 1,210 yen per person.
If you are flying from Itami Airport, then take the Hankyu Line from Hankyu-Umeda Station and get off at Hotarugaike. From Hotarugaike, take the Osaka Monorail and you will reach Osaka Airport Station in 3 minutes. The total journey time, including transfers is around 28 minutes.
Also, once you reach Tokyo there are similar issues to contend with. If you're heading to Narita Airport, please also bear in mind that the airport is about 90 minutes to 2 hours outside Tokyo city center. So, you will need to factor this into your travel time. Additionally, the cost of getting from the airport to Tokyo itself will need to be added on as well. The fastest way to Tokyo from Narita is to take the Keisei Skyliner from Narita Terminal 2 Station to Ueno, and then change to the Yamanote Line, to reach Tokyo Station. The whole journey takes around 1 hour 40 minutes. The total ticket price is 2,680 yen per person.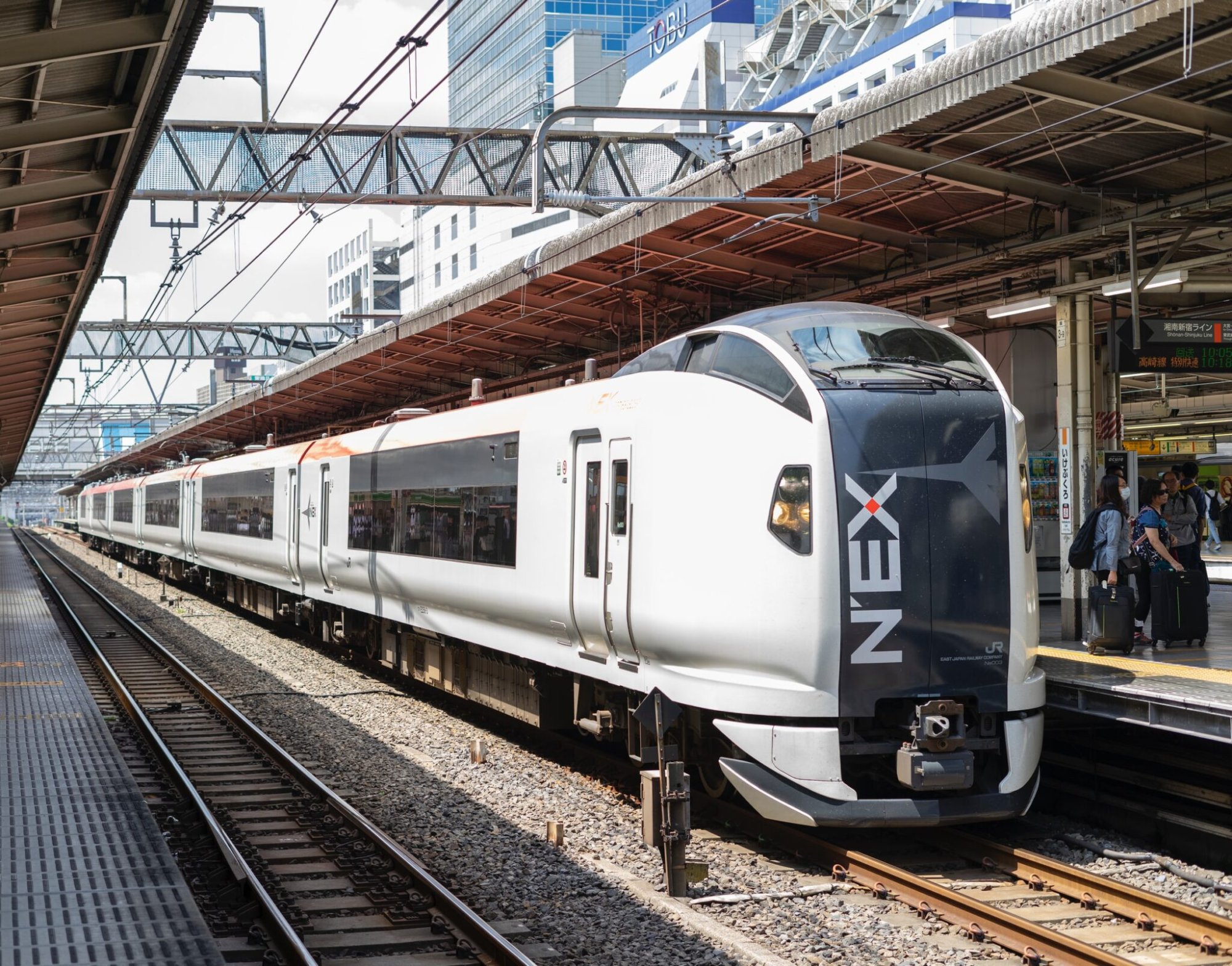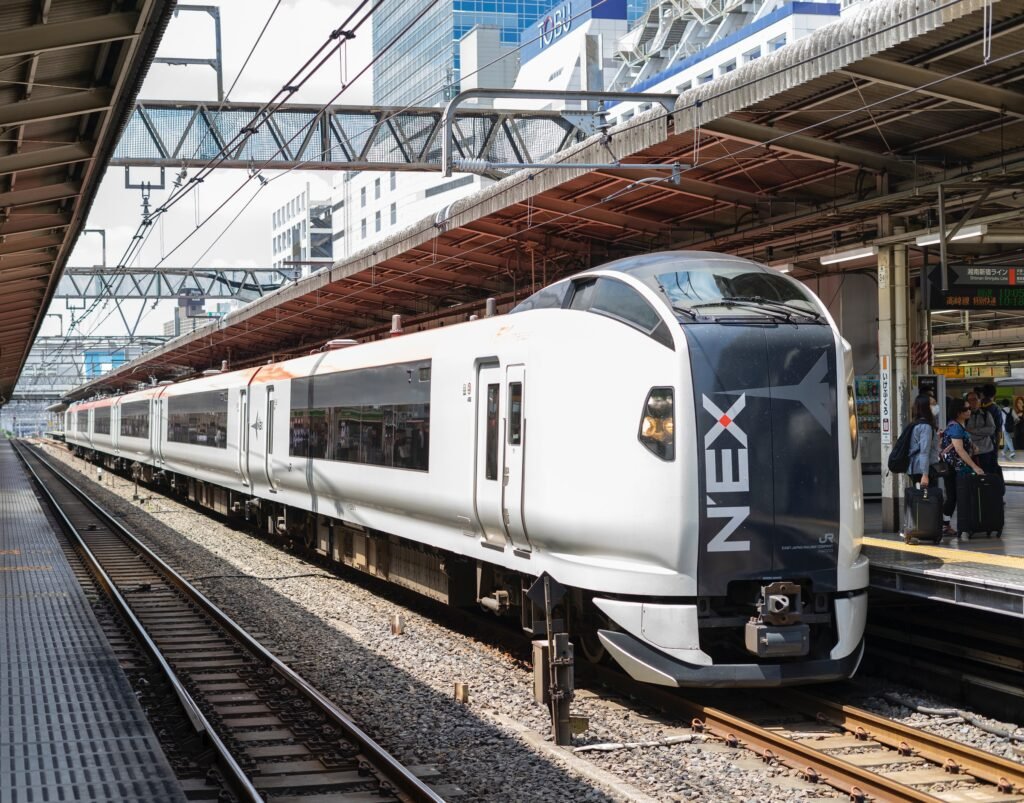 You can also get into Tokyo by taking the regular Keisei Line from Terminal 2, but this will take around 2 hours. However, it will only cost 1,210 yen per person.
The cheapest way to get from Narita into Tokyo is by bus. A bus departs hourly from Exit 2 at Terminal 2 and costs 1,000 yen per person. You will reach the Yaesu Exit of Tokyo Station in 1 hour 15 minutes.
Coming into central Tokyo from Haneda Airport is more straightforward.
The Tokyo Monorail departs every few minutes from Haneda Airport Terminal 1 and gets to Hamamatsucho in 17 minutes. From Hamamatsucho, transfer to the Keihin-Tohoku Line, and around 7 minutes later you will arrive at Tokyo Station. Including transfers, the whole journey lasts less than 30 minutes.
At just 660 yen per person, the journey is significantly cheaper than transferring from Narita too.
Highway Bus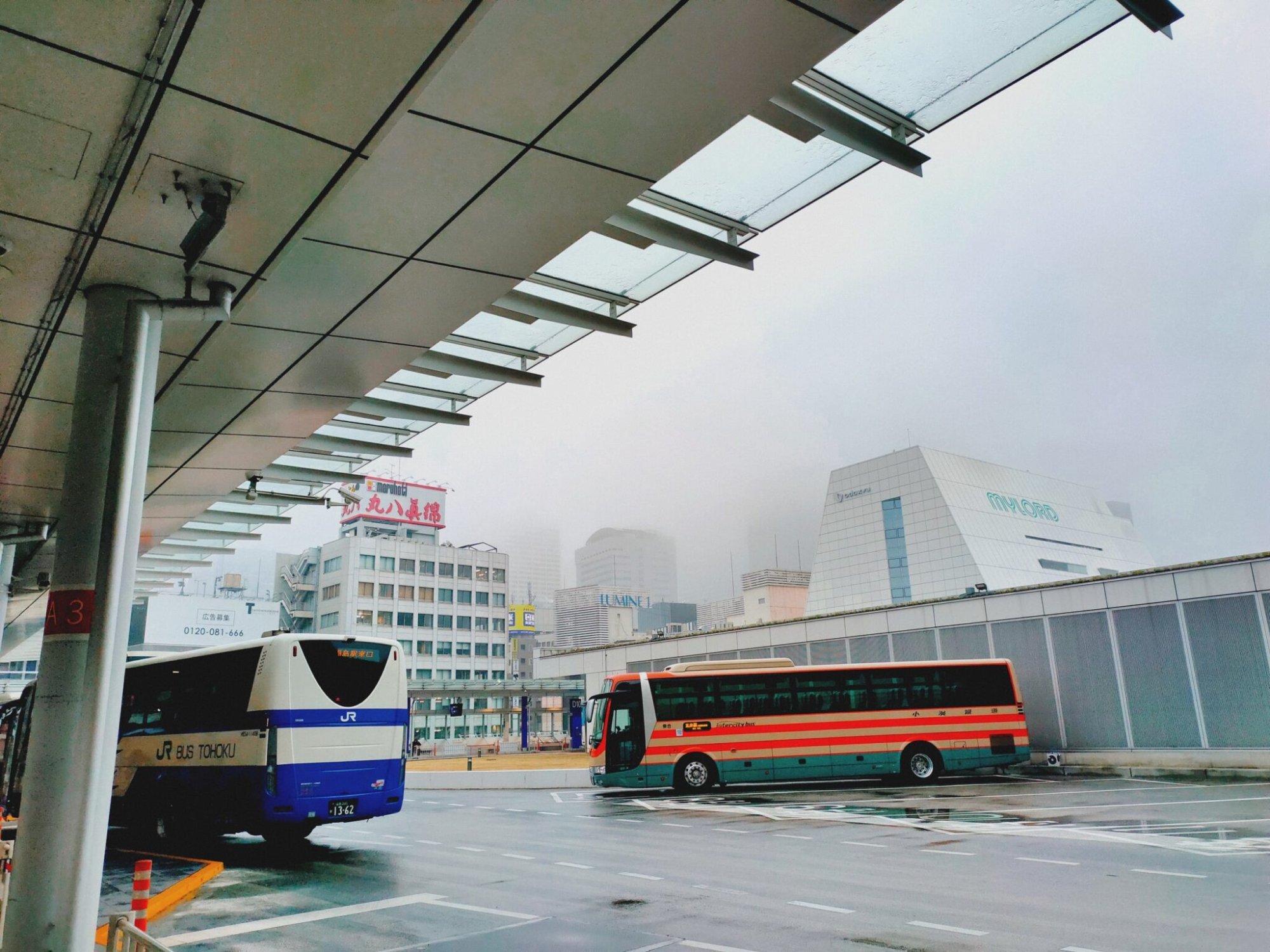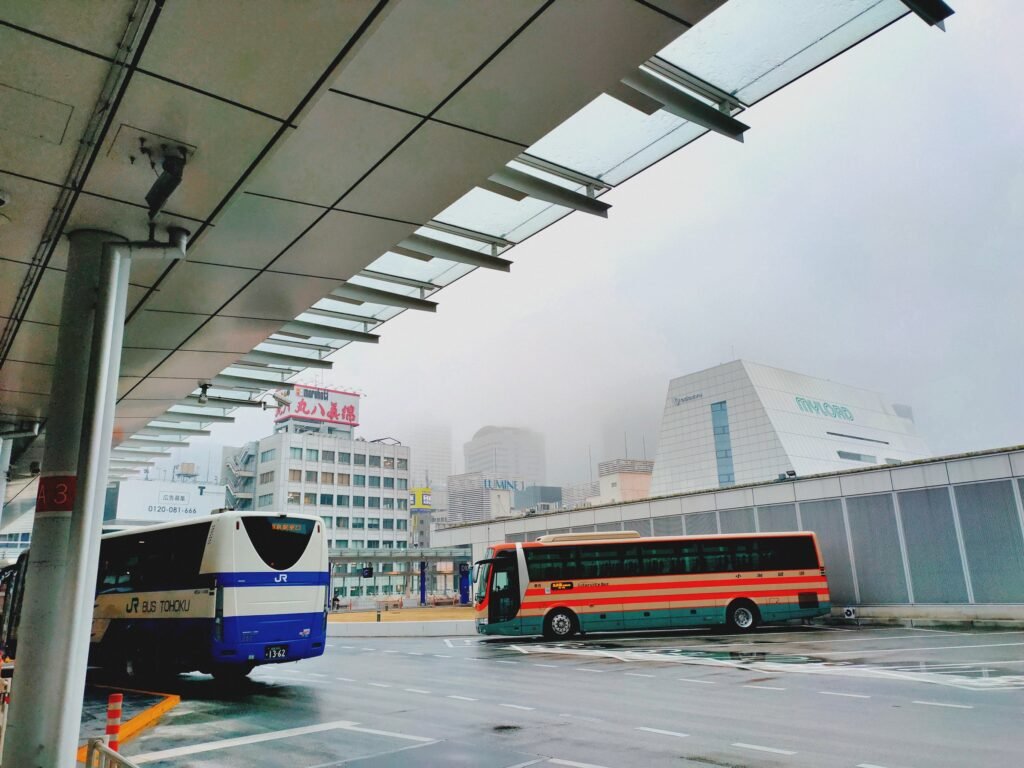 For those travelling on a tight budget, and without the luxury of a Japan Rail Pass, the most cost effective way to get from Osaka to Tokyo and back again is undoubtedly by highway bus.
These buses depart from either Tennoji or Umeda, depending on the time and the company you use, and usually arrive at Shinjuku in Tokyo.
The two best known, and in my opinion best value, providers of these bus services are Kosoku Bus and Willer Travel.
Kosoku Bus offers daily services departing from Umeda, Namba and Universal Studios. Prices range from 3,200 yen up to around 9,000 yen per person depending on the quality of seat, the time of travel and the day on which you travel. Further information on specific dates and price plans can be found on the Kosoku Bus website. Most buses typically leave Osaka around 11pm and arrive in Tokyo at around 7am the next morning.
Willer Travel offers a far bigger range of options than Kosoku Bus. However, with a wider selection also comes a greater fluctuation in price too. Prices for a single ticket from Osaka to Tokyo start at 4,200 yen but can go as high as 12,000 yen. Generally speaking though, Willer buses are faster and more comfortable than Kosoku Buses. They also offer a wider range of departure and arrival times, with the added option to leave Osaka early morning and arrive in Tokyo in the afternoon.
The options are too numerous to list out here. However Willer does a have a comprehensive and easy to navigate English homepage.
Taking the scenic route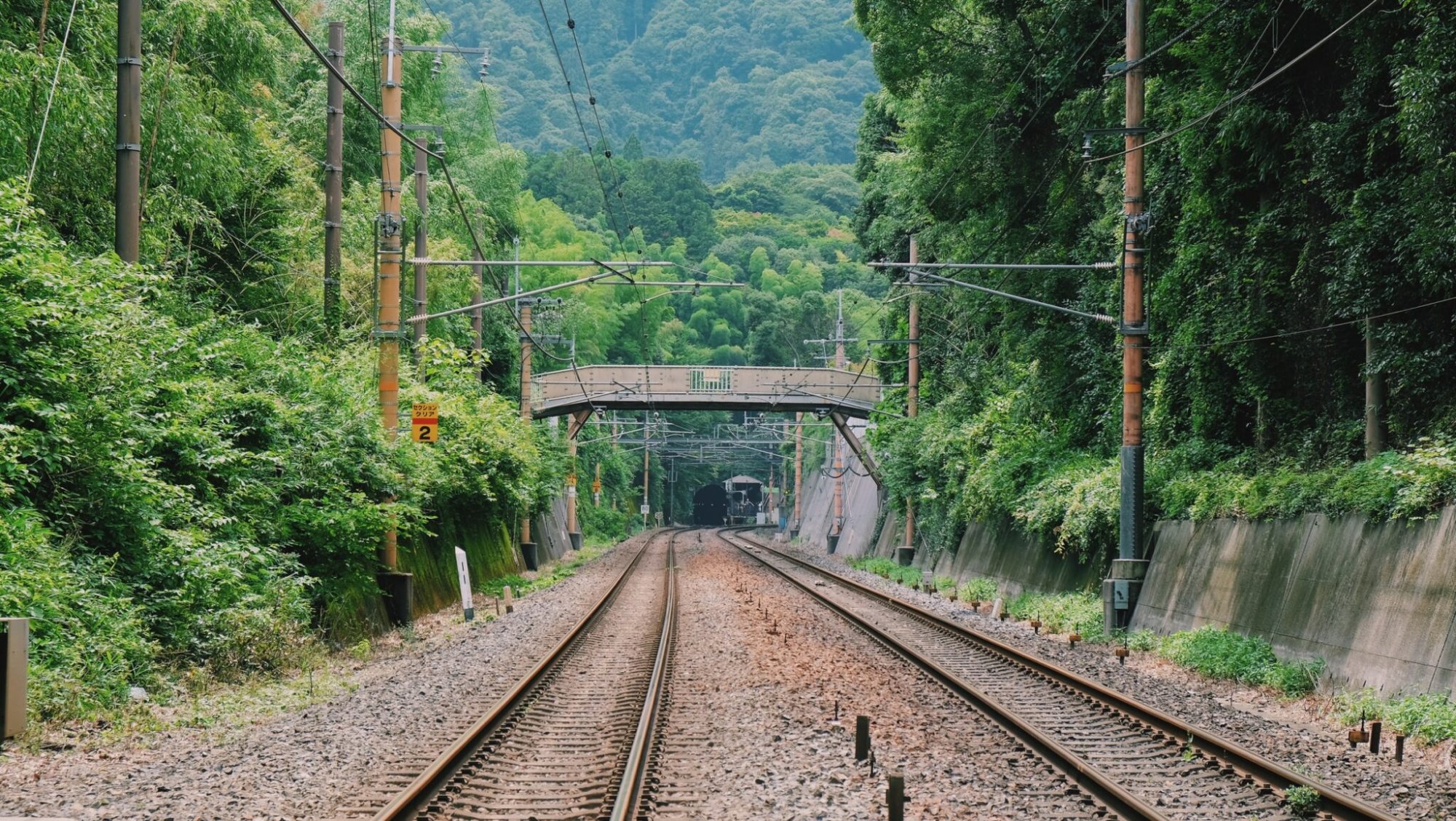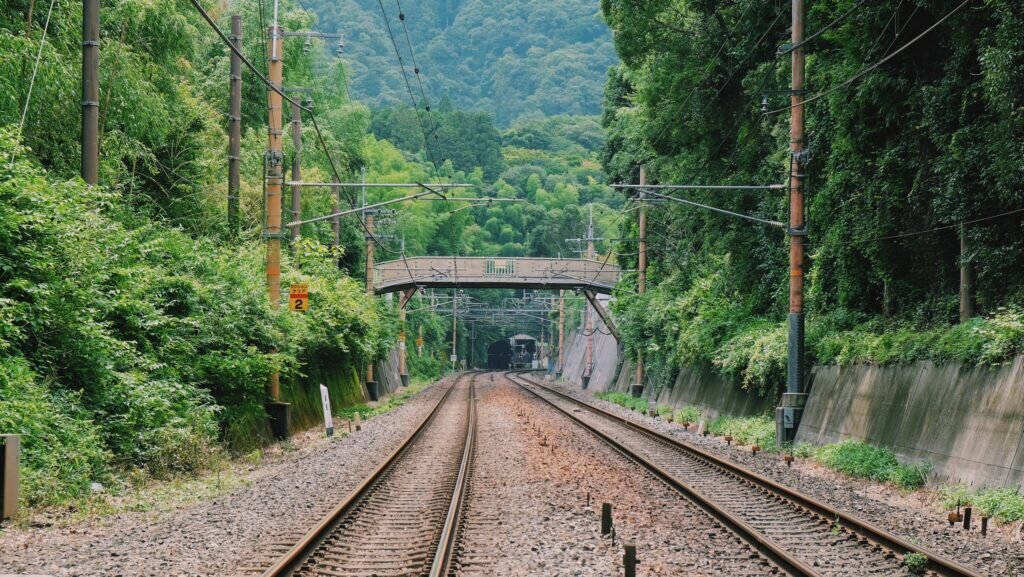 If time isn't an issue, and you would like to make your way up to Tokyo in a more leisurely way, perhaps over the course of a couple of days, then it is also possible to go from Osaka to Tokyo using just local trains. The journey will take around 8 or 9 hours, if you go directly from one point to the other. However, many travelers who do this like to stop off at one or two points along the way.
Here's a rough guide as to how to do it.
Stage one: Osaka to Nagoya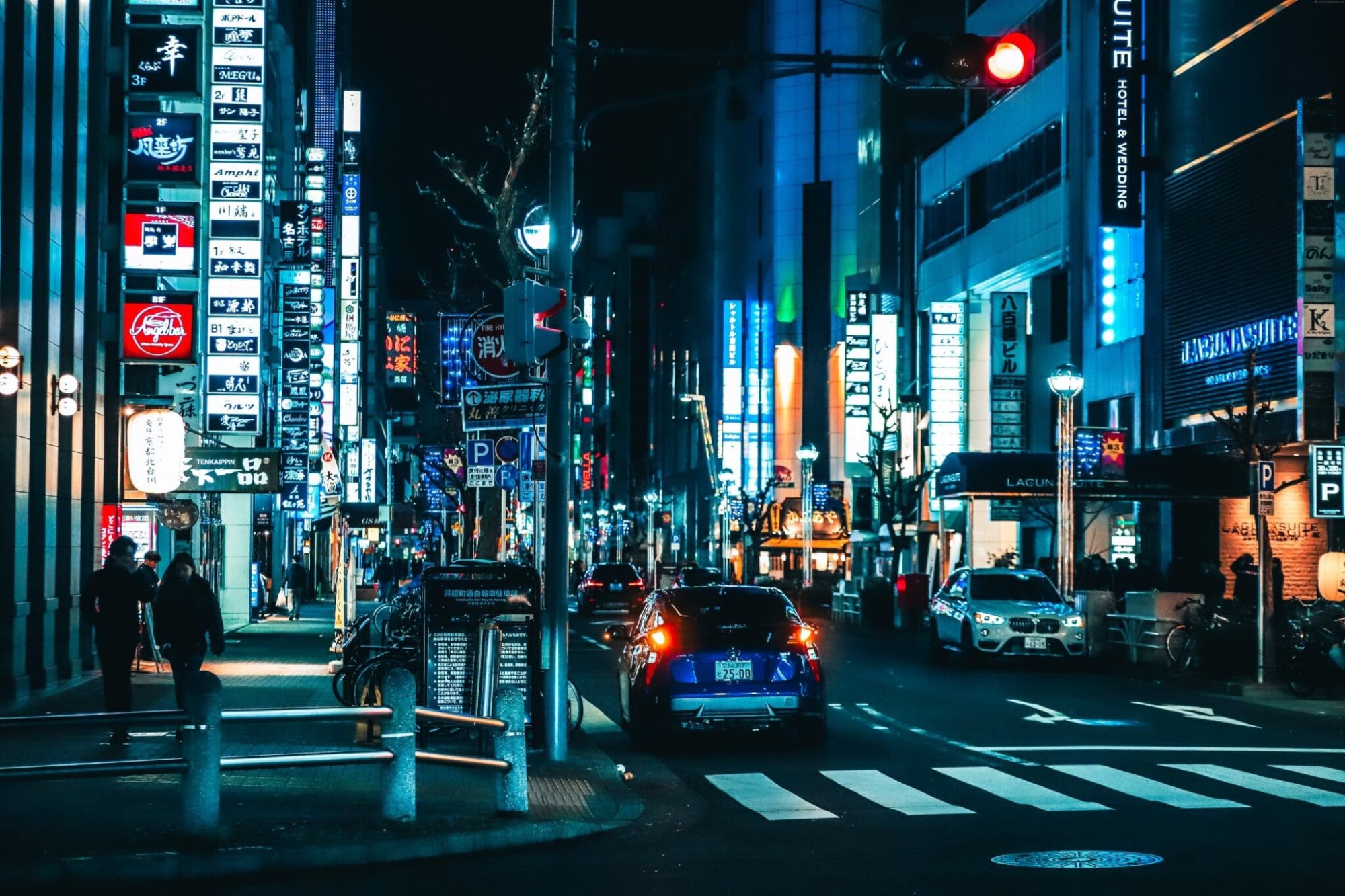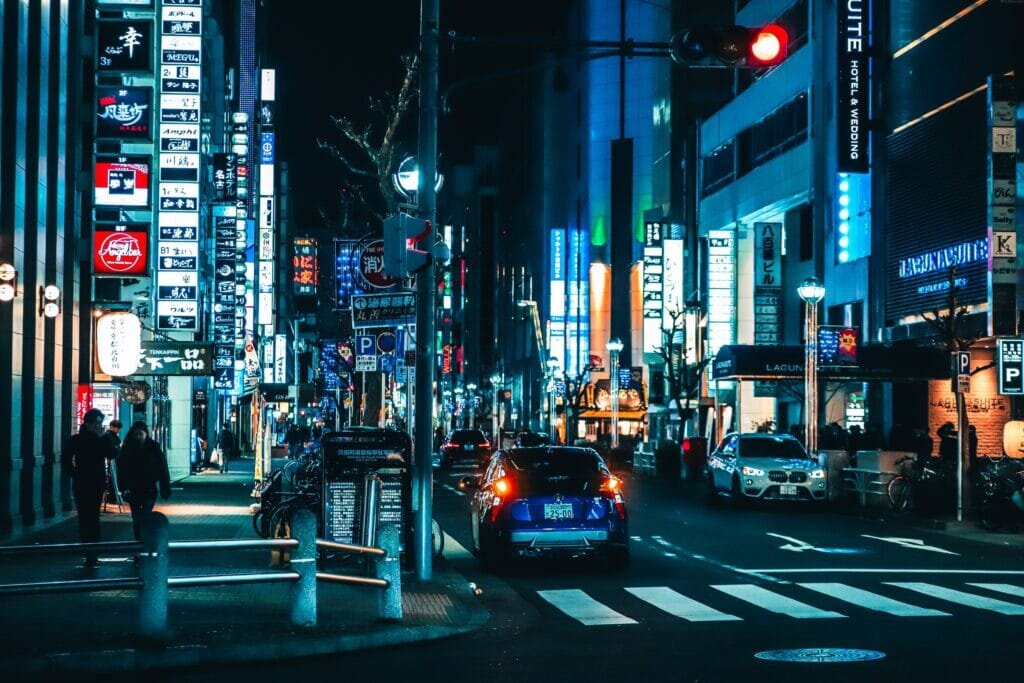 We begin our journey at JR Osaka Station. From here, take the JR Tokaido Sanyo Main Line, northbound, towards Maibara. It will take approximately 90 minutes to reach Maibara. However, if you fancy doing some sightseeing then there is the option to stop off at Kyoto or Shiga, where you can see Lake Biwa, along the way.
Once you reach Maibara, transfer to the Tokaido Main Line bound for Toyohashi. In about 75 minutes you will reach Nagoya. Many travelers choose to stop off at Nagoya for the night, but you also have the option of continuing on to Shizuoka, and Mount Fuji if you so wish.
Stage two: Nagoya to Shizuoka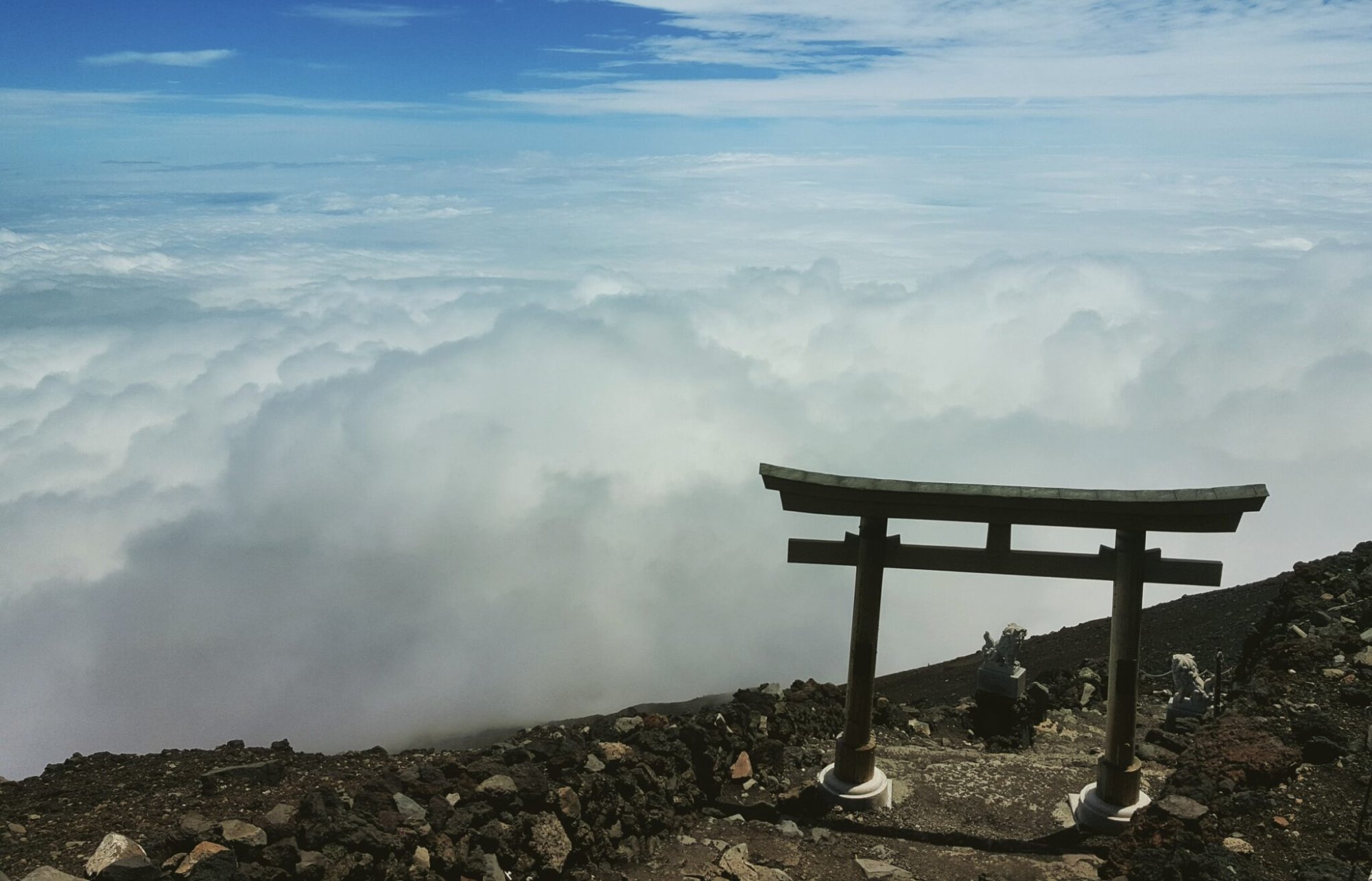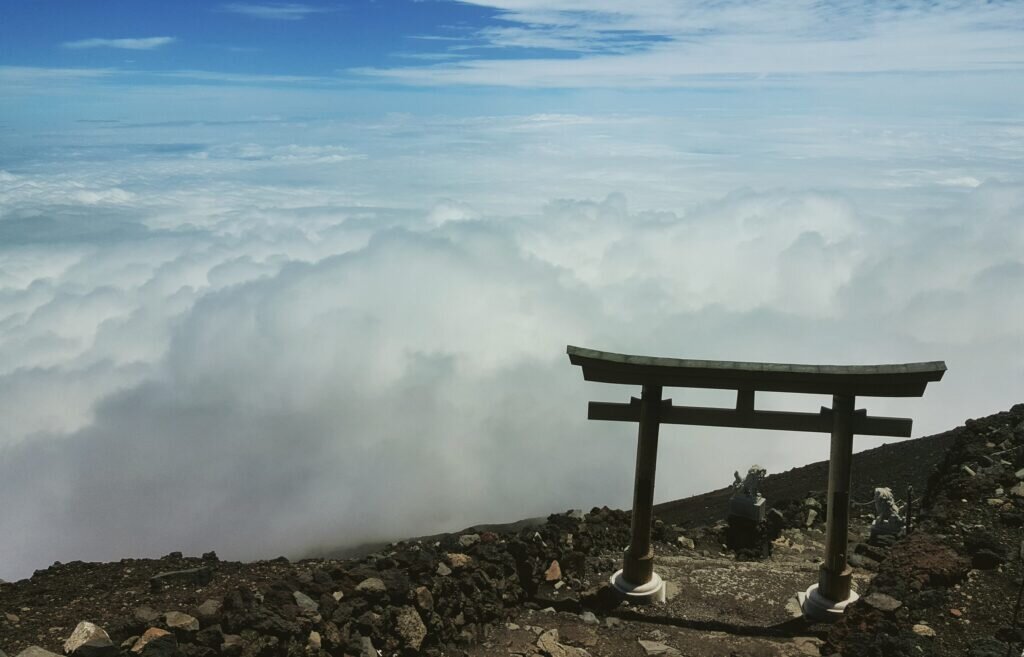 This part of the journey is a long slog, so some travelers, especially those who choose not to stop off at Nagoya may wish to make a pit-stop at Hamamatsu. To reach Hamamatsu from Nagoya, take the Tokaido Main Line from Nagoya to Hamamatsu. Depending on when you take the train, you may have to change trains at Toyohashi along the way.
It takes 55 minutes from Nagoya to Toyohashi, and then a further 34 minutes from there to reach Hamamatsu. The train terminates here.
At Hamamatsu you have the option of calling it day, or continuing on the next phase. If you wish to press on further, then head over to platform 4 and take the next stage of the Tokaido Main Line headed towards Mishima.
After approximately 1 hour and 15 minutes you will arrive at Shizuoka, in the shadow of Mount Fuji.
You are now just 3 hours away from Tokyo.
Stage three: Shizuoka to Shinagawa (Tokyo)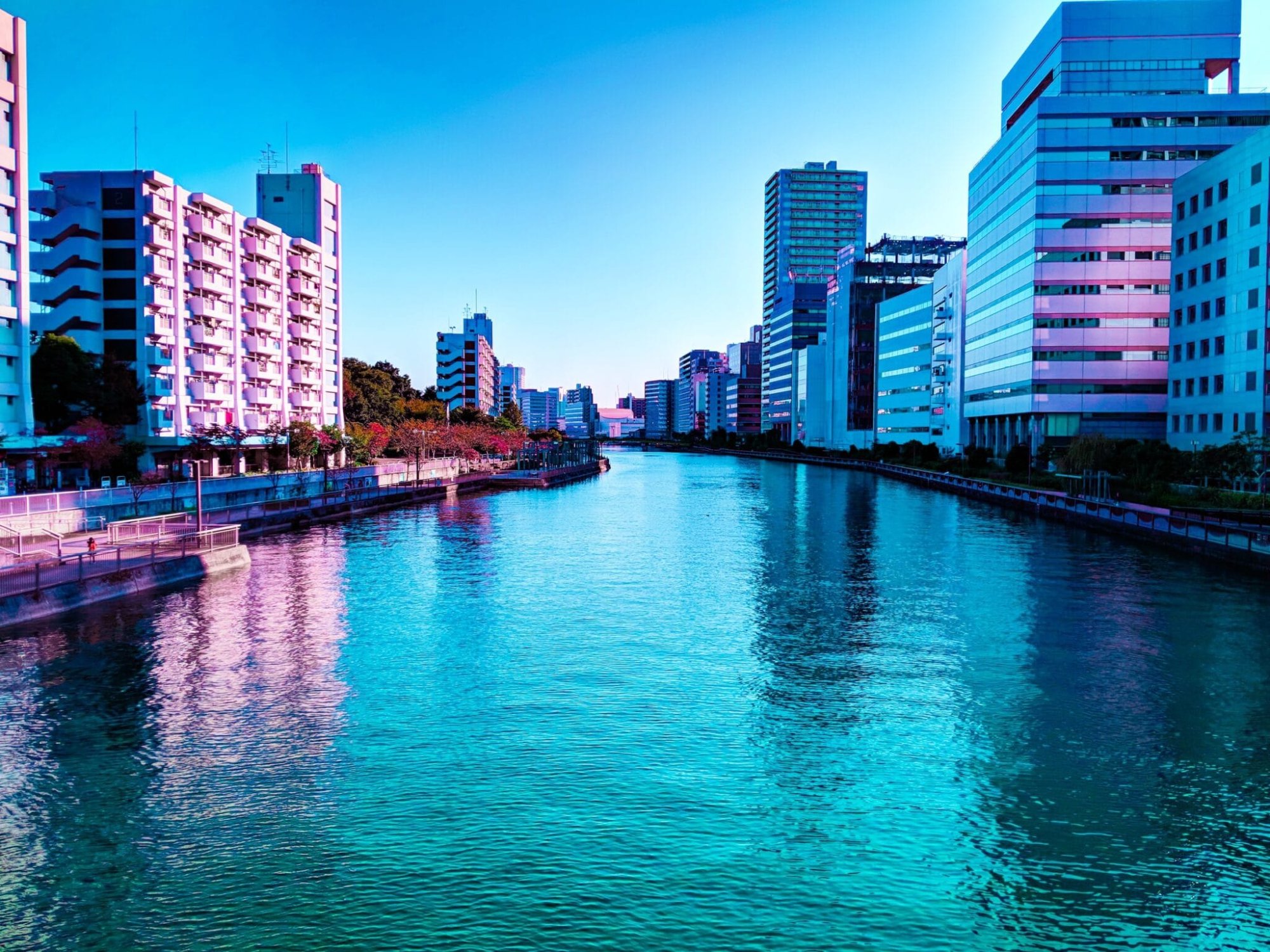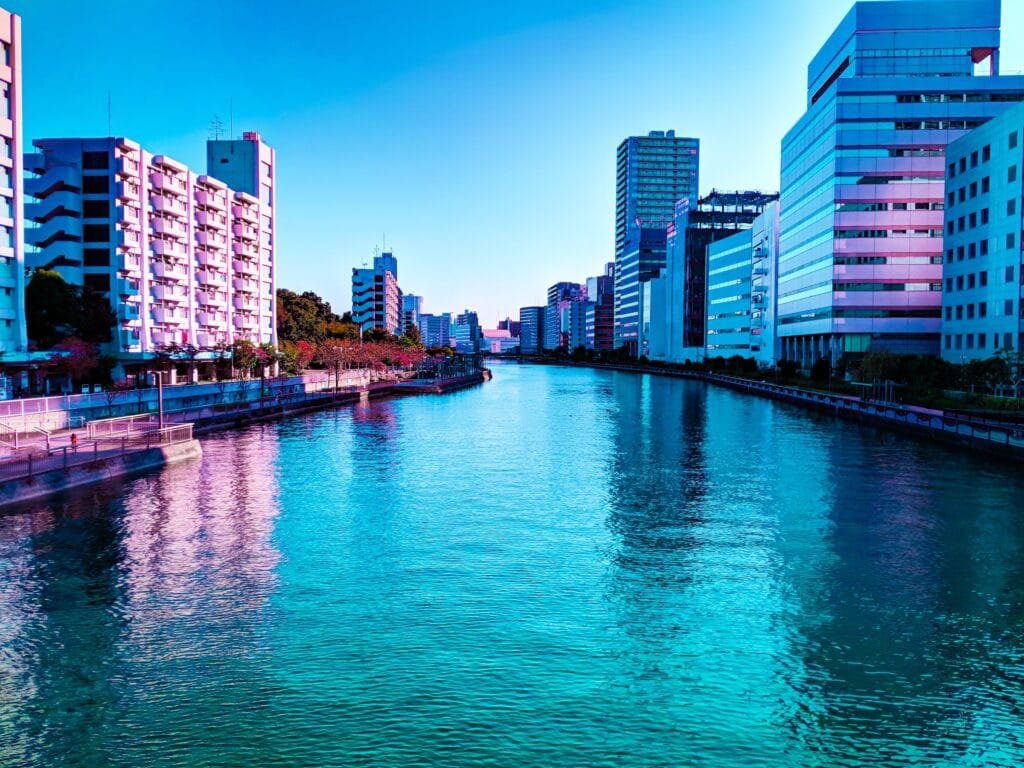 The final phase of our journey takes us Shizuoka to Shinagawa via Atami.
Begin by boarding the last leg of the Tokaido Main Line, bound for Atami. After 1 hour 20 minutes, you will arrive at Atami. From here, transfer to the JR Ueno Tokyo Line Rapid. In 90 minutes you will finally arrive at Shinagawa, central Tokyo. Your Odyssey will be complete.
So to summarize, if you take the entire journey in one go, you're looking at 8 hours and 51 minutes, including transfers. This is a great way to see a lot of central Japan, but if you can afford to, I highly recommend breaking up the journey with overnight stays in Nagoya and Shizuoka.
However, the great thing about these kind of bespoke trips is that you can pretty much start and stop wherever you like along the way!
This "slow train" route also has the added incentive of being about half the price of the same journey via Shinkansen.
Conclusion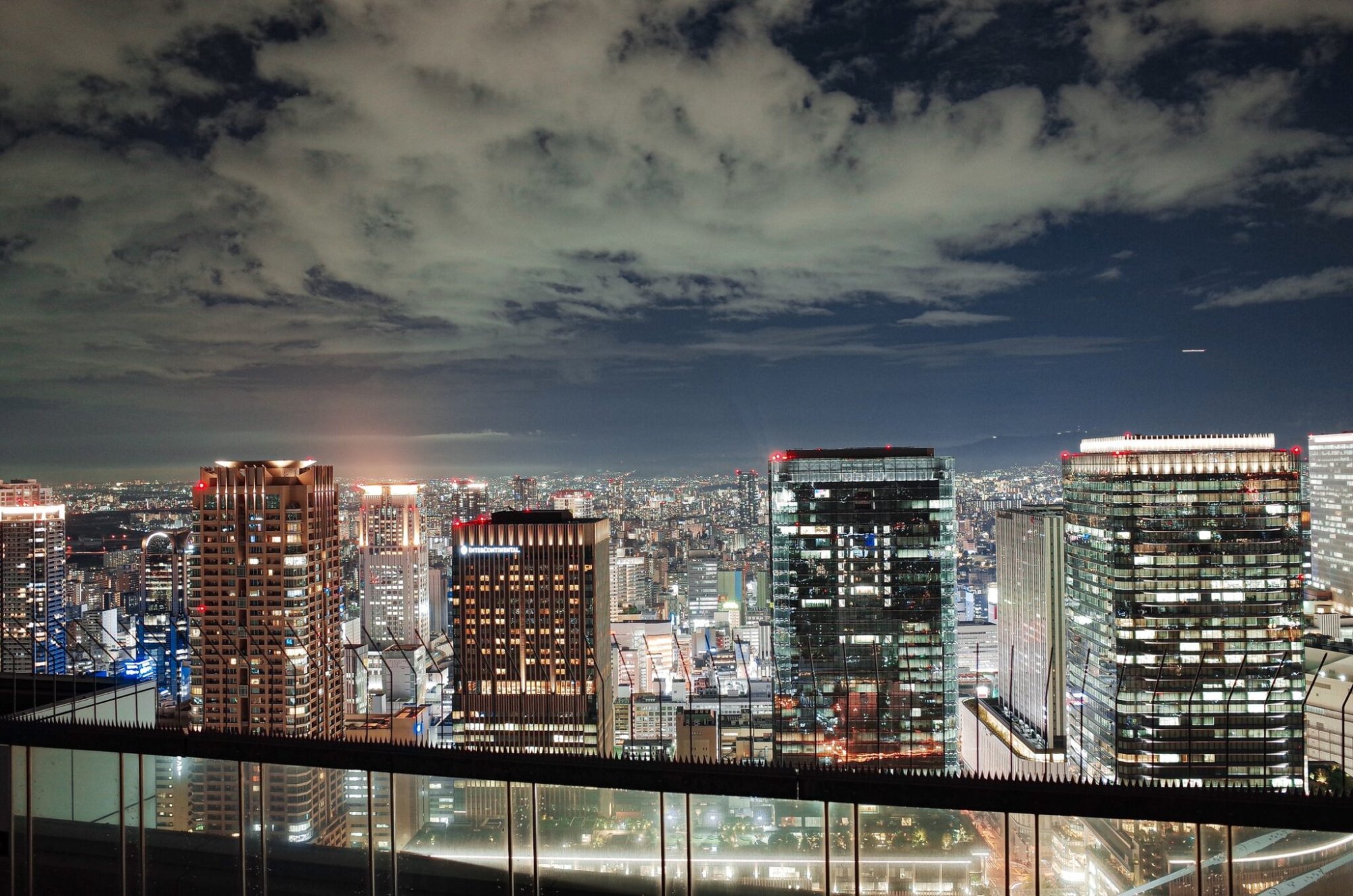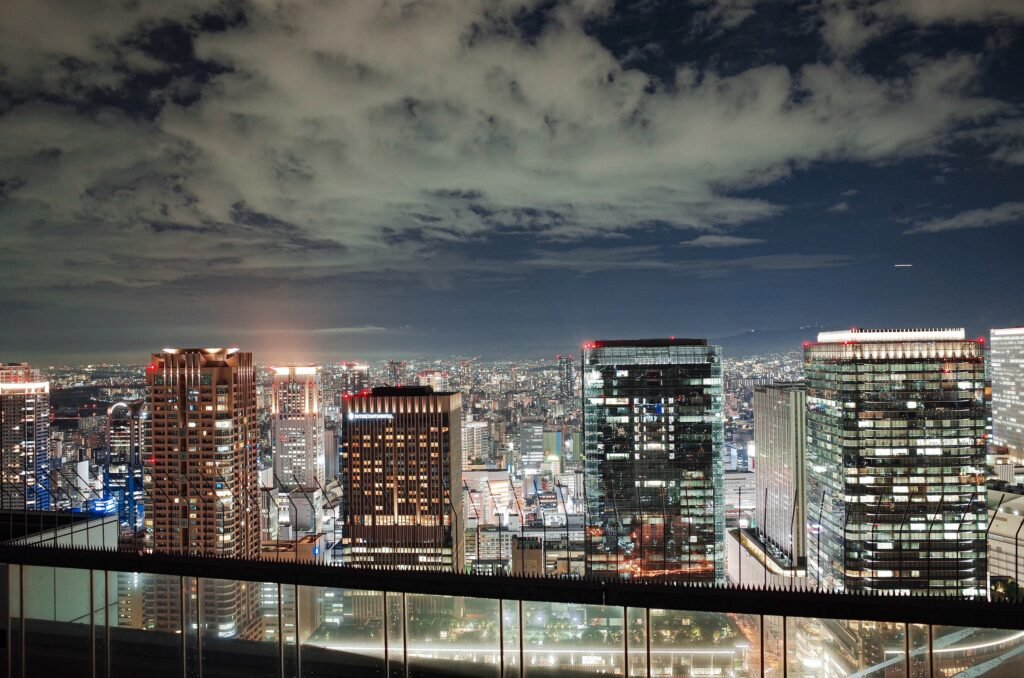 To conclude, the most efficient way to travel from Osaka to Tokyo and back again is the Shinkansen. The fastest is by airplane and the cheapest is by highway bus. Perhaps the most fun, for those who love to explore, is the local trains route.
It's really up to you which way you go.
Happy travels!