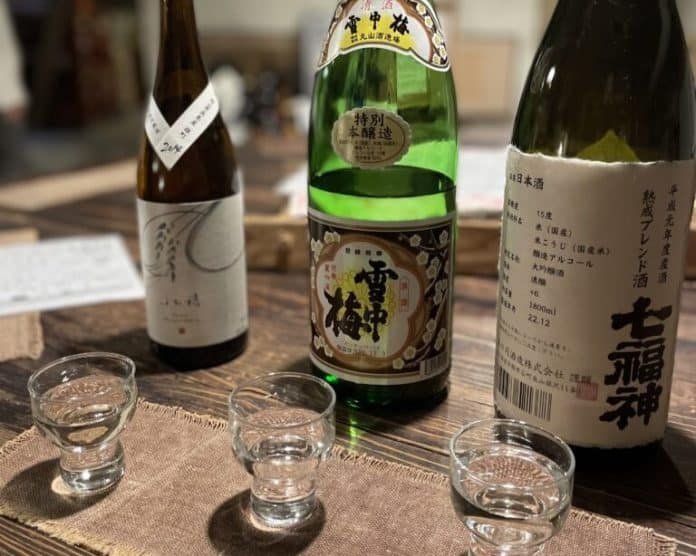 Finding a bottle of sake in Osaka may seem a simple enough task at first. After all, sake is quite literally available on just about every street corner. Whether it be convenience stores, supermarkets, department stores, mom and pop liquor shops or sake specialty stores, it really isn't hard to find.
However, just like when buying wine or craft beer in one's home country (depending on the country), the range, quality and choice on offer can vary greatly depending on where you choose to shop. And when you're committing to purchasing a whole bottle of sake as opposed to just one glass, as one might in a bar, it would be wise to know where to go to find the best type of sake to suit you and your tastes.
Hopefully you read my previous article on how to decipher sake labels, which may help you make your sake purchasing decision, but now we need to take that information to the street.
A quick word on price: If you're looking to purchase a 720ml bottle of sake, there is very little need to go over 2200-2500yen. Sake is very reasonably priced on the whole, and in fact the vast majority of sake I purchase hovers around the 1700yen mark, but you can find plenty of good sake for even less. Sure, there is more expensive sake, but this is usually due to the use of rice from highly regarded fields or using rice that has been milled to extreme levels. Don't automatically assume that because it's more expensive it's going to be better. Sake doesn't work like that.
So now, let's take a look at a simple break down of the types of places that offer sake, which should help you find the store that best suits what you're looking for.
Supermarkets & Convenience Stores
These are the most ubiquitous locations for getting your hands on some alcohol. Here you'll find some of the one-cup varieties such as the legendary original Ozeki One Cup alongside a smattering of varieties from some of the bigger breweries. Now, I wouldn't go as far as to say the type of sake available in these places is bad, however the offerings are not usually particularly exciting nor have they been handled with the care of a more serious liquor retailer. If you fancy yourself a connoisseur, you won't be impressed and if you're a newbie to sake you are unlikely to be inspired by the sake you'll find here. Still, supermarkets and convenience stores can certainly get you out of a pickle when you have no other options.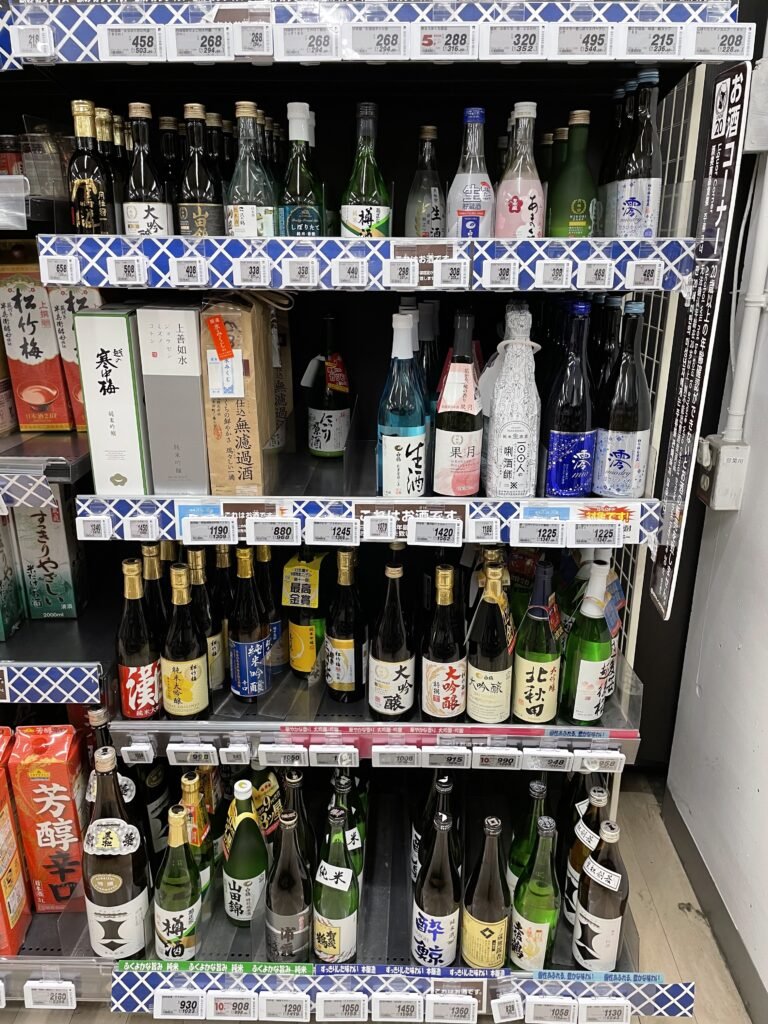 Incidentally, if you find yourself in a supermarket or convenience store looking for some sake, I recommend keeping an eye out for Kenbishi 剣菱. Located in Nada, Hyogo Prefecture, Kenbishi is one of the largest breweries in Japan but excels at producing affordable table sake.
One notable exception from the usual lineup of convenience stores is Seijoishi. This store specializes in import products and usually sports a good, but small, range of sake and craft beer. Seijoishi has definitely come to my rescue a couple of times over the years.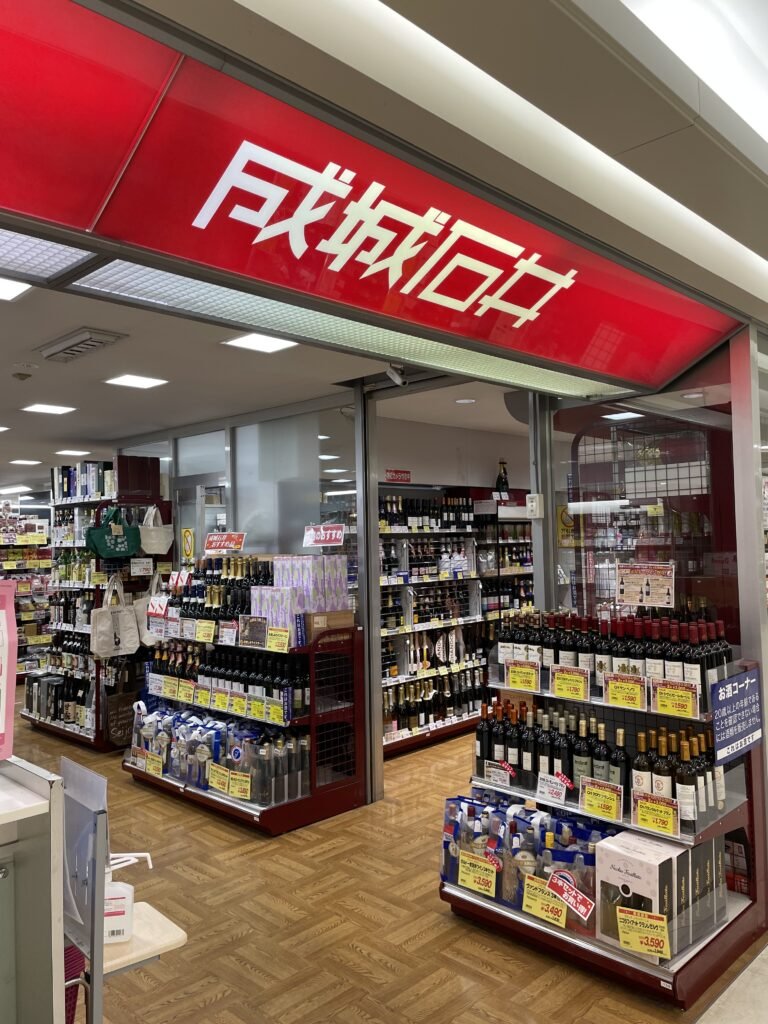 Liquor Store Chains
Chains such as Liquor Mountain and Sake No Yamaya are definitely a step up from supermarkets and convenience stores. These types of stores are mostly found in slightly suburban areas although there are occasionally some around the city center, particularly areas with a high concentration of bars such as Kita Shinchi and Namba.
Similar to the above-mentioned Seijoishi, these types of stores often have a large range of imported food products along with the liquor so if nothing else they can be good places to pick up snacks and cheap spirits. However we're talking about sake here.
The quality of sake you'll find here is a mixed bag of sake similar to the kind you might find in a convenience store or supermarket, but also often a few offerings from smaller producers and often more local breweries. The stock is often split between the refrigerators and the shelves. Personally, I go for the refrigerators as they usually have better turnover (fresher stock).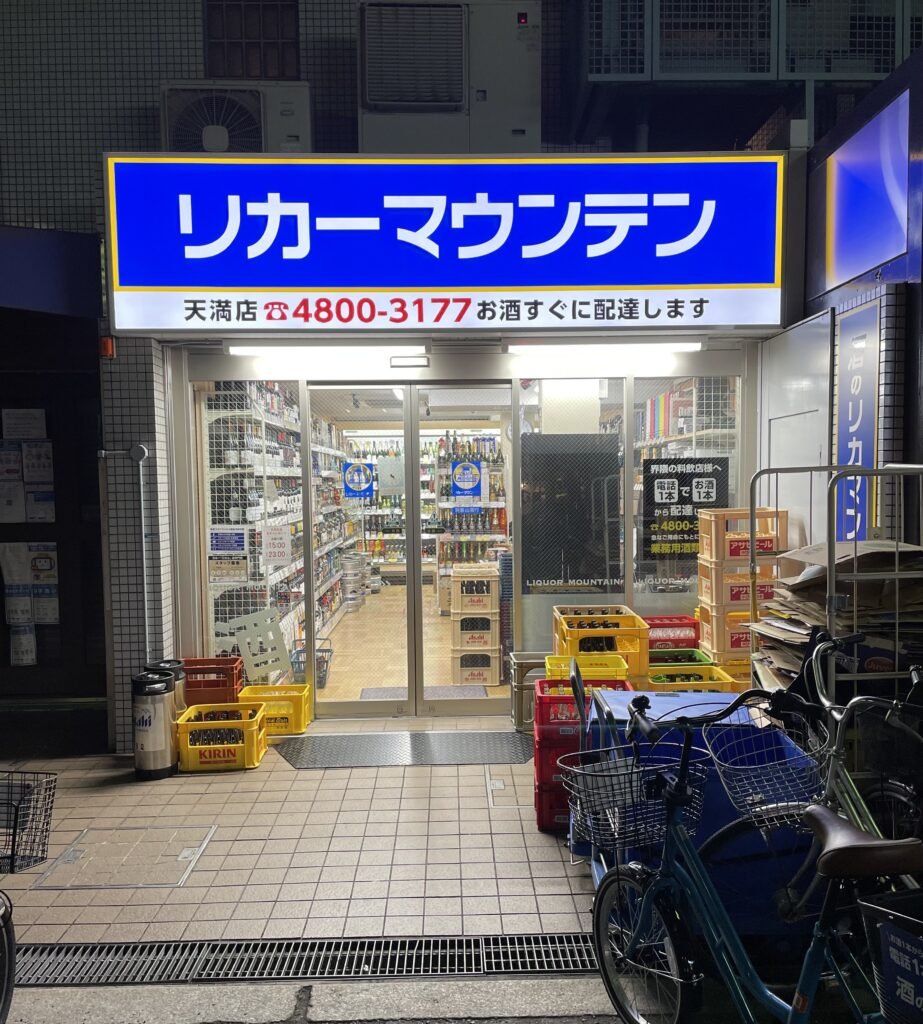 In these types of stores you will find the occasional gem, but they're mostly reliable for the type of sake you may want to take to a BBQ or house party where you don't want to look like a total cheapskate who went to the 7-11.
Now, if you're wondering about the independent mom and pop-style liquor stores you find scattered throughout the city, I'll say that some of these stores can be a fun, retro throwback and charming in their own unique way. However, they can be hit and miss. I've come across some that have some well cared for sake and decent brands and I've also come across a few on the rare occasion that have some good sake, but unfortunately engage in price gouging. By all means have a look inside if you come across one, but don't always expect knowledgeable service or an impressive range of sake.
Department Stores
This is where the offerings get a little more serious. When it comes to department stores, the basement food halls that offer plenty of culinary delights, often also have a great range of sake.
We're talking about the big four: Hankyu, Hanshin, Daimaru and Takashimaya department stores. Firstly, the best part about these department stores is they almost always have free tastings going on. Any day of the week, any time of day there is likely sake open that you can try. In some cases there will be a featured brewery (or two) and perhaps a representative from the brewery – even the brewer themselves sometimes if you're lucky – who can show you a few different varieties and give you the skinny on the sake they produce. Other times it may be the staff from the department store serving up sake from various breweries.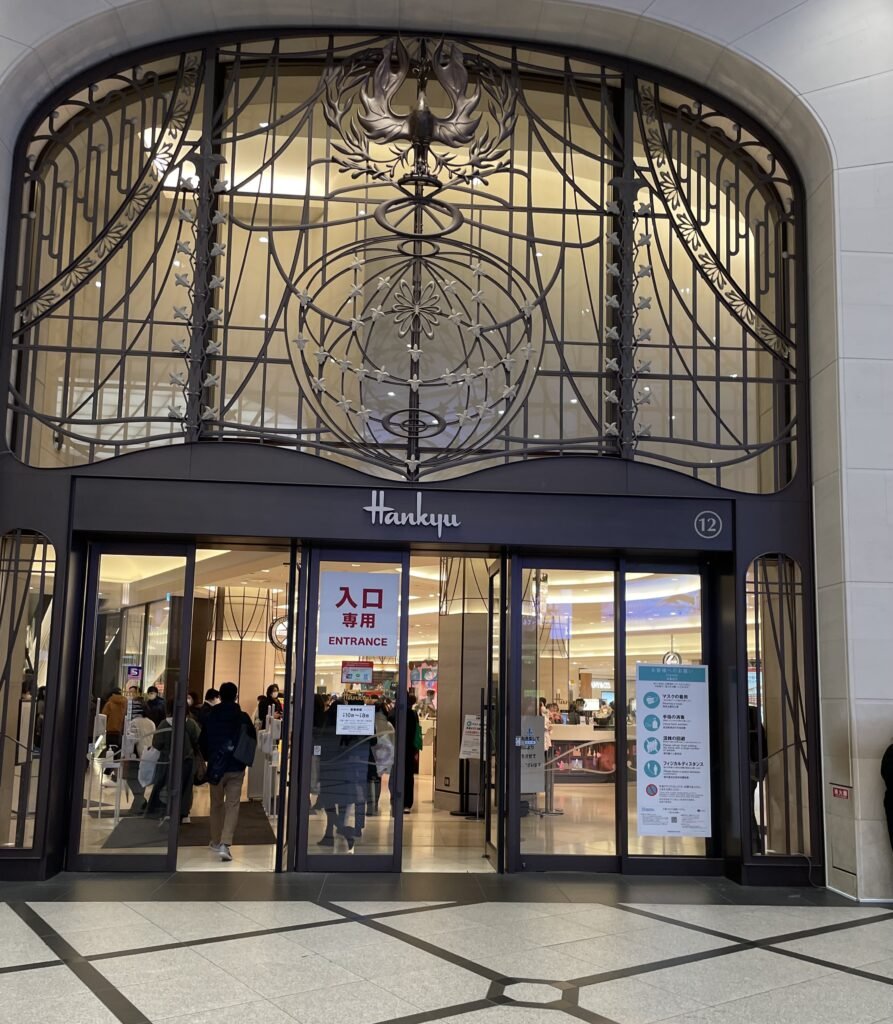 This is obviously a great opportunity to try a few different sake and learn a thing or two while you're at it. The staff is not usually very pushy so there is little pressure to buy. This is a good thing as one of the drawbacks of department store sake is it often tends to be on the expensive side. I don't have any statistics to back me up, but I have a theory that around 80 percent of sake purchased at department stores is bought as a gift or at least to be shared at a dinner or event. I don't see a lot of folks picking up a casual bottle for an after work tipple.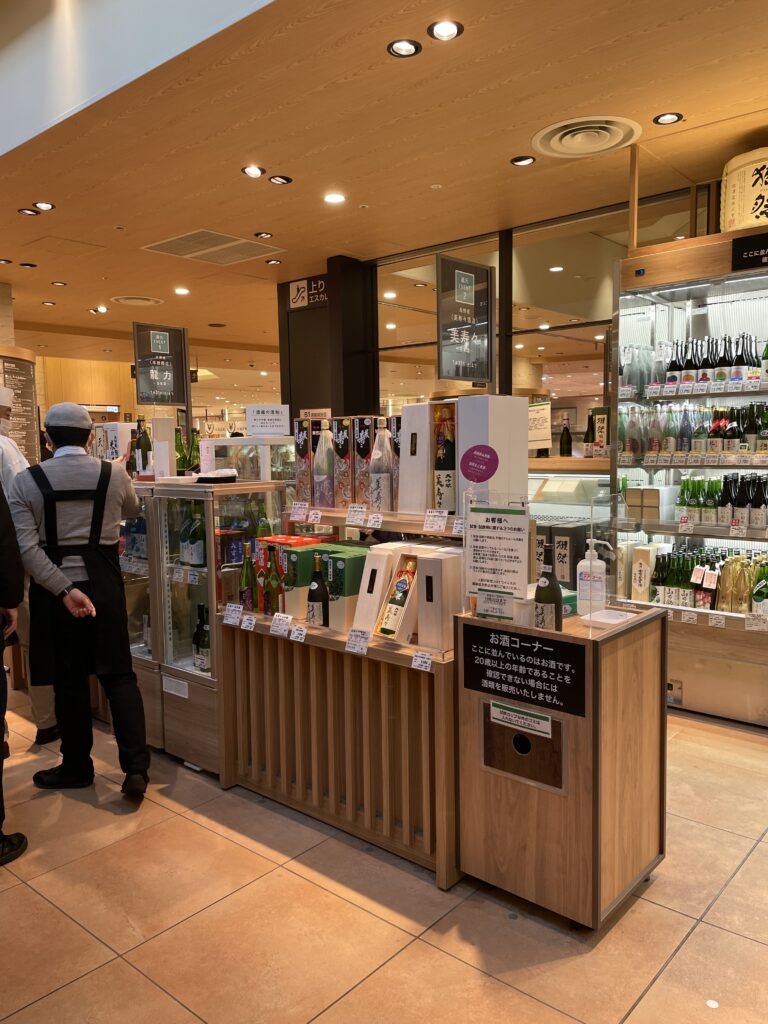 You'll notice that many of the sake are very neatly packaged in gift boxes and the like, so if you are in fact on the lookout for a gift, department stores are a good spot.
If were to break them down I'd say Hankyu and Daimaru are on par with each other. Hanshin in Umeda has a slightly more interesting selection (and a great lineup of craft beer), but for the crème de la crème of department store sake, it has to be Takashimaya in Namba. The range in Takashimaya tends to be a little more modern, while also stocking the high-end type of sake you'll find at the other department stores.
Sake Specialty Stores
Now this is where it get's serious.
You're looking for sake, but not just any old sake, the sake for only the nerdiest of sake nerds – you want the good stuff.
The places below not only have a great range of sake, but staff in any of these stores have excellent product knowledge and will be able to help you find the type of sake you're looking for.
Asano Nihonshuten 浅野日本酒店
Asano Nihonshuten is conveniently located a short walk from Umeda/Osaka Station in northern Osaka. One of the many great things about this store is that just about every sake they have is also available for tasting.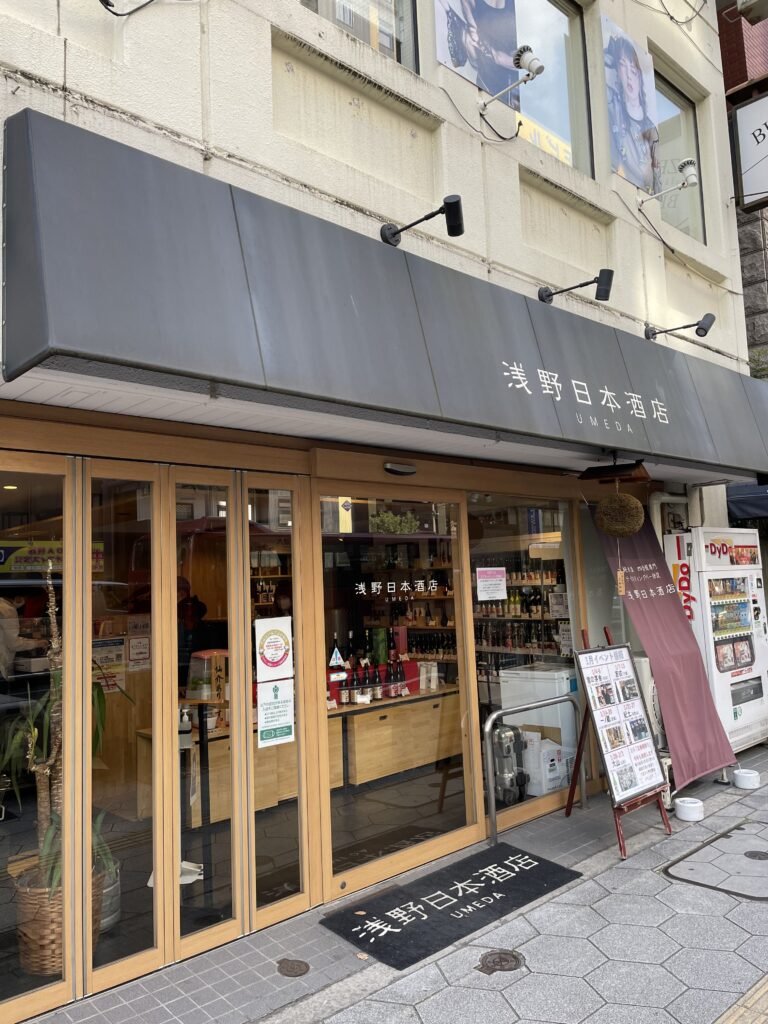 As well as being a retail sake store, there is also a standing bar where you can imbibe in a few glasses of sizes ranging from 45ml tasters to a decent 90ml serving. Some simple sake snacks are also available.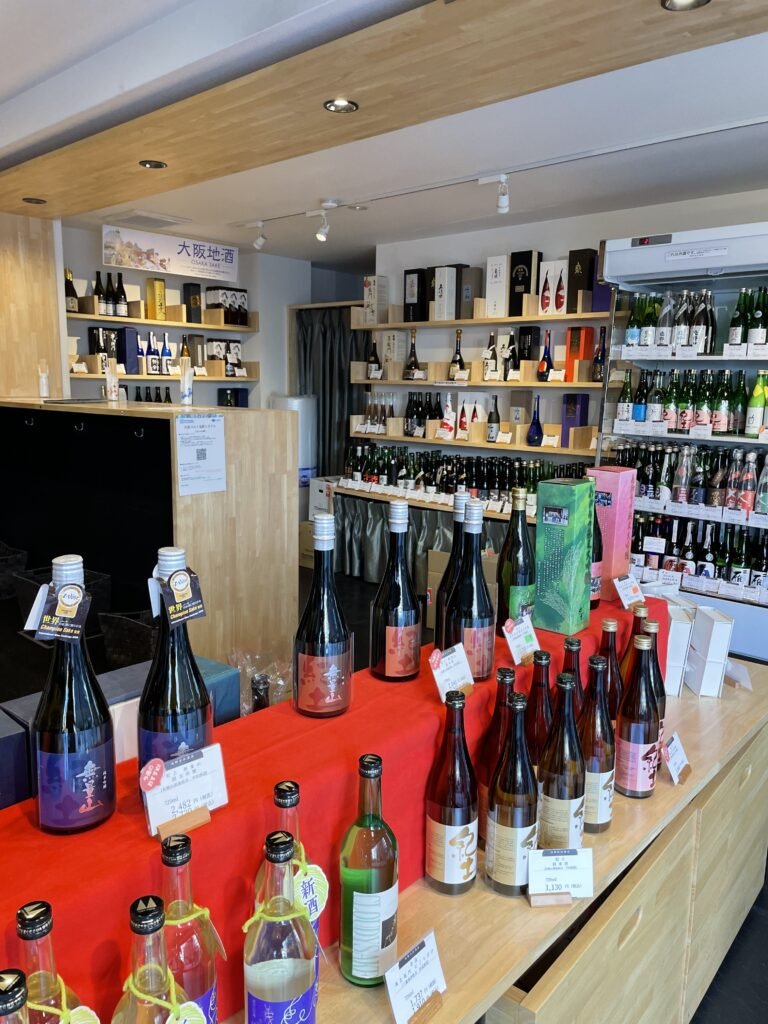 There's a decent range of sake available here and those with a keen eye will notice the emphasis on local sake from the Kansai region and of course Osaka, in particular. Flavor profiles and styles vary so don't be shy about sidling up to the bar and trying a few before you make your purchase.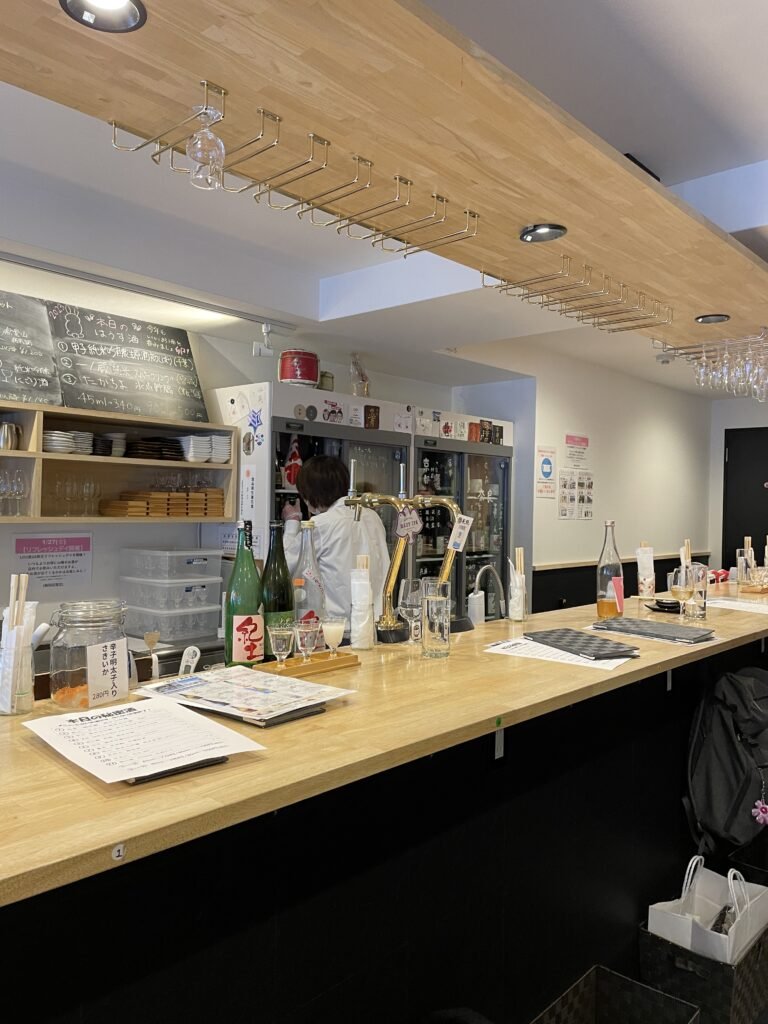 For those that are long termers in Osaka, get a point card so you can have a spin of the store's own gacha gacha machine after three visits and win discounts and even free glasses of sake.
Open from 11am should you wish to get your day-drink on!
Find Asano Nihonshuten here
Yamanaka Sake No Mise 山中酒の店
Here's a place where only the brave dare enter. Since 1982, Yamanaka Sake no Mise has been the gold standard for sake shops not only in Osaka, but Kansai and beyond.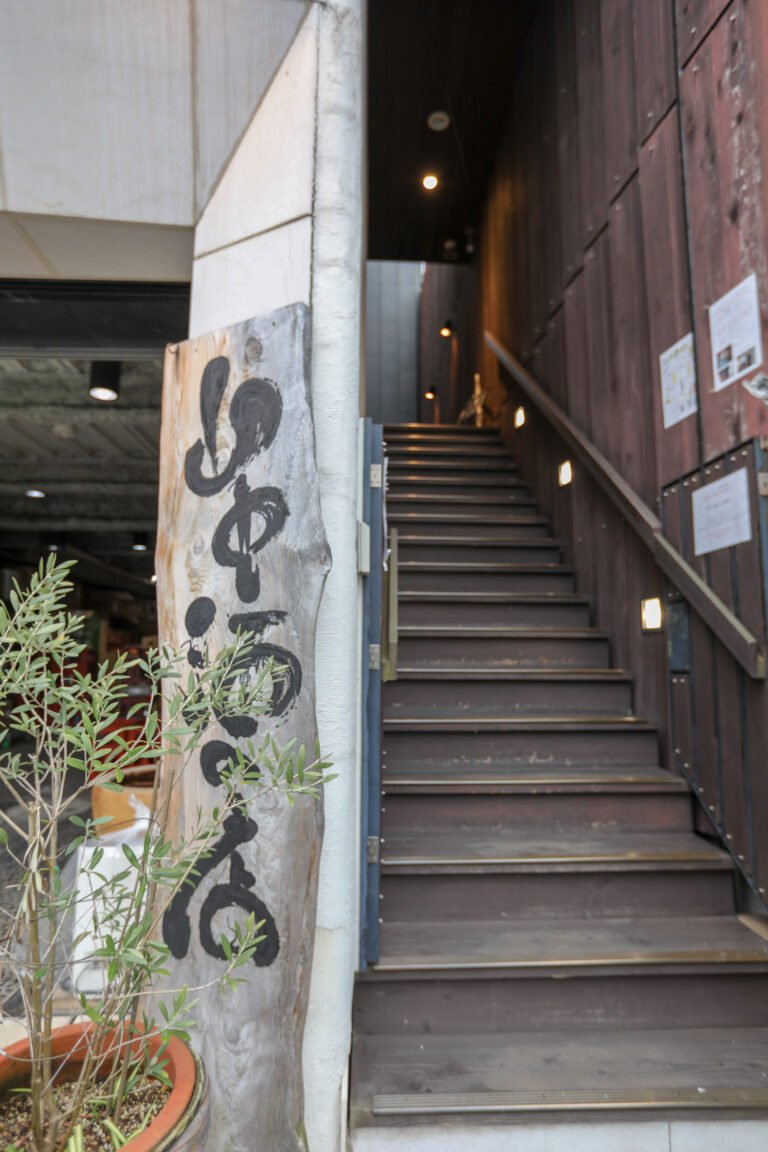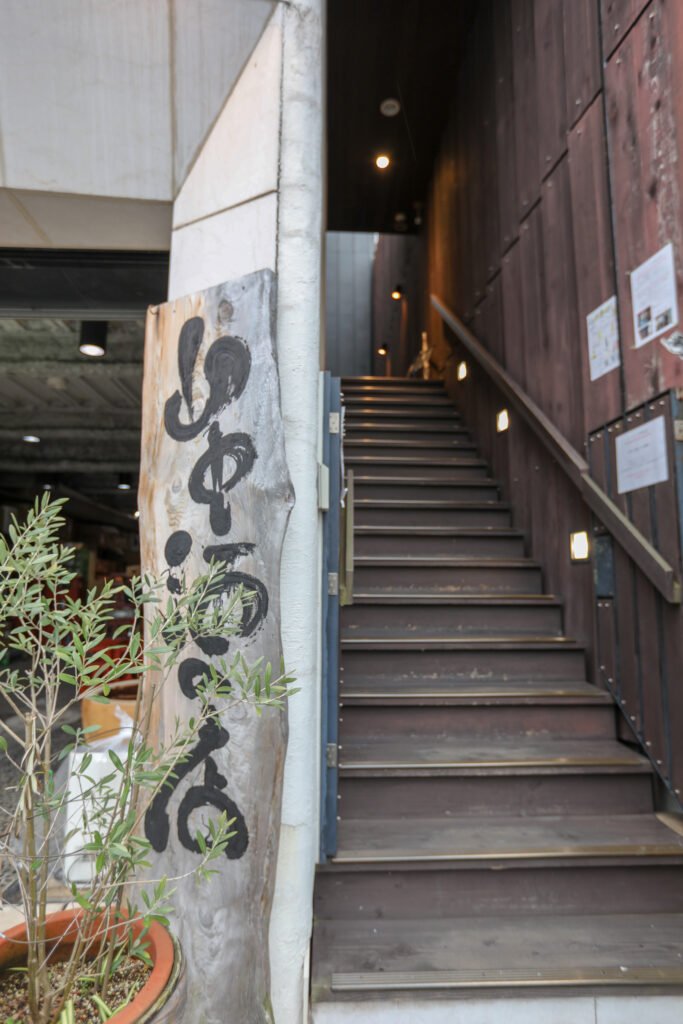 Tucked away in the back streets of residential Daikokucho – just a short walk from downtown Namba, Yamanaka Sake no Mise offers a huge range (literally hundreds) of sake for just about any palate. Head up the stairs from the street into the store and you're first greeted with the small tasting area and service counter.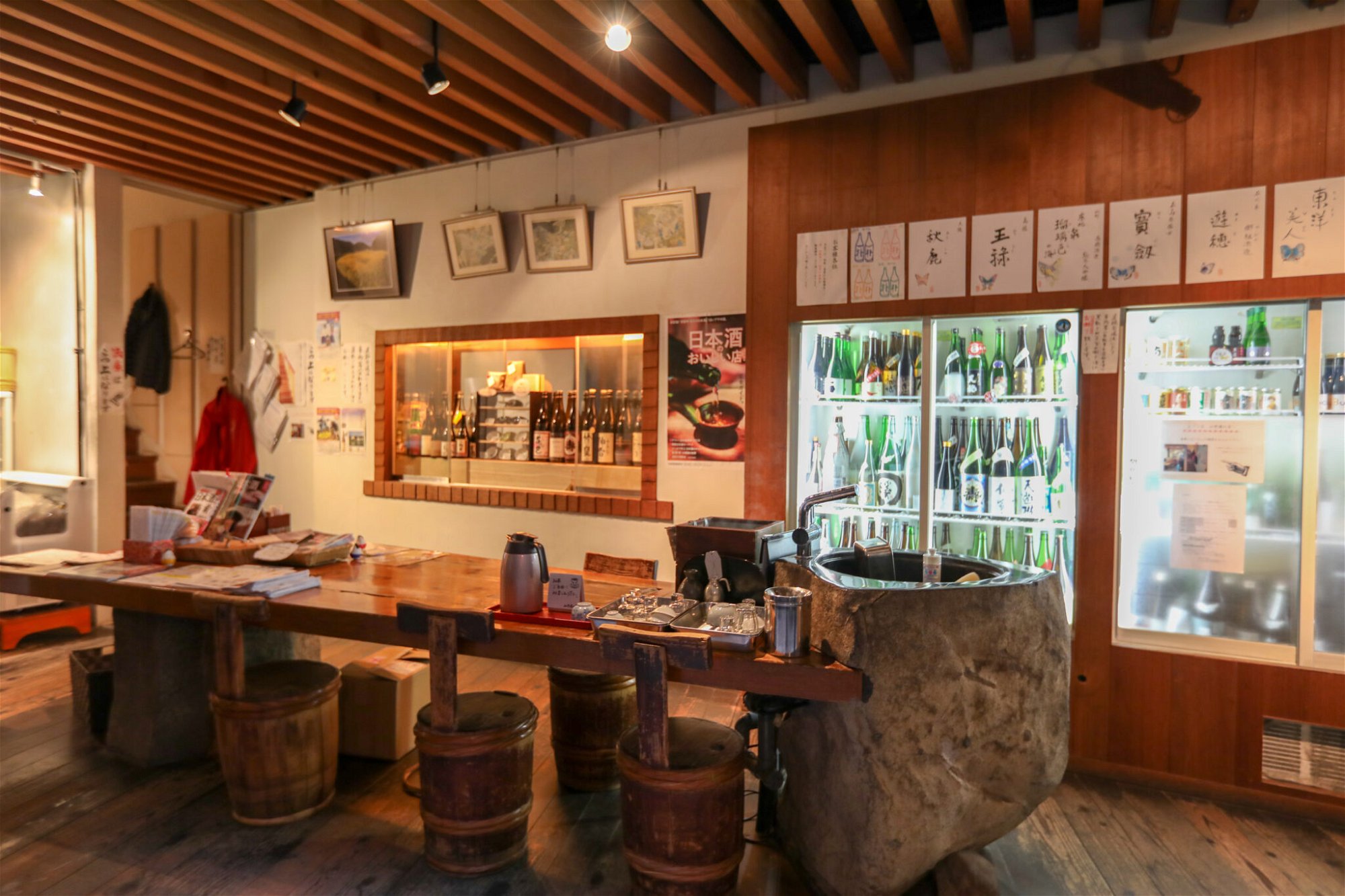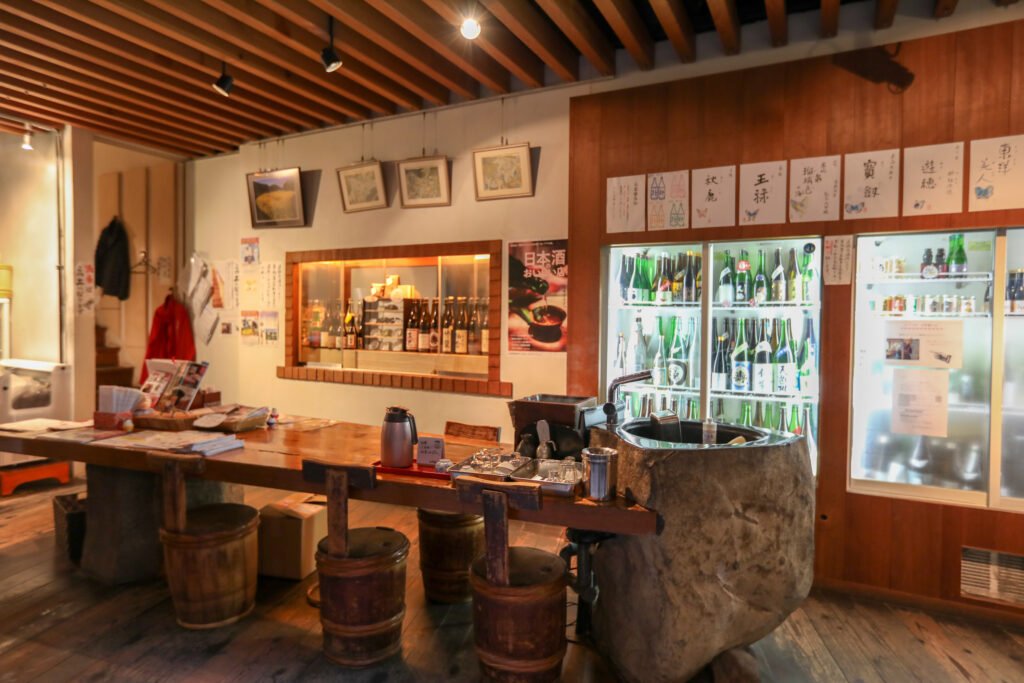 But the real action happens upstairs. If you're not wearing a jacket, grab one off the hanger on the wall and put it on because you're gonna need it.
There are three main showrooms that make up Yamanaka with each room kept at a fixed temperature. The first room, which is made up of broad, heavier, junmai and yamahai sake is kept at a cool 15 degrees Celsius.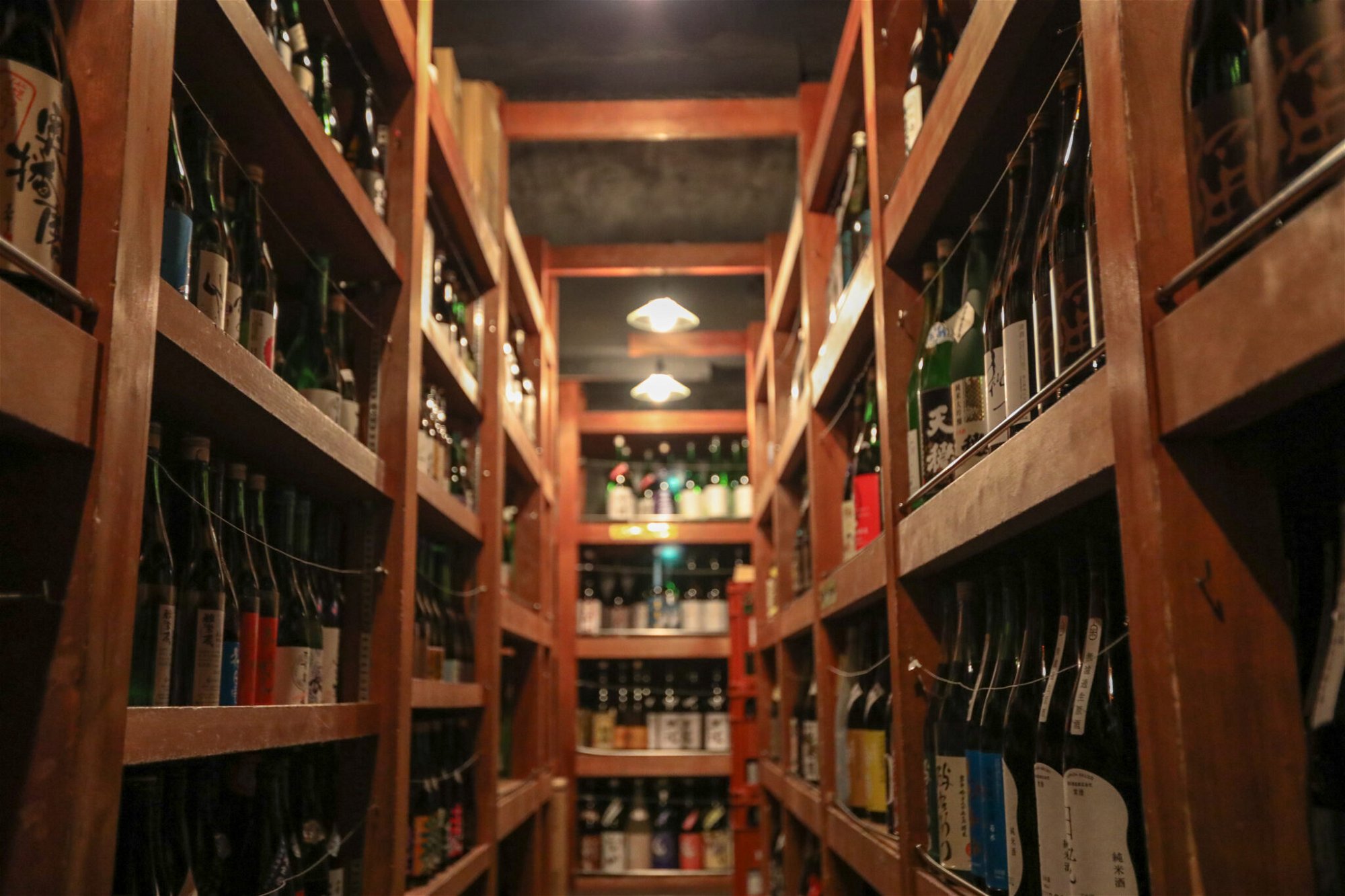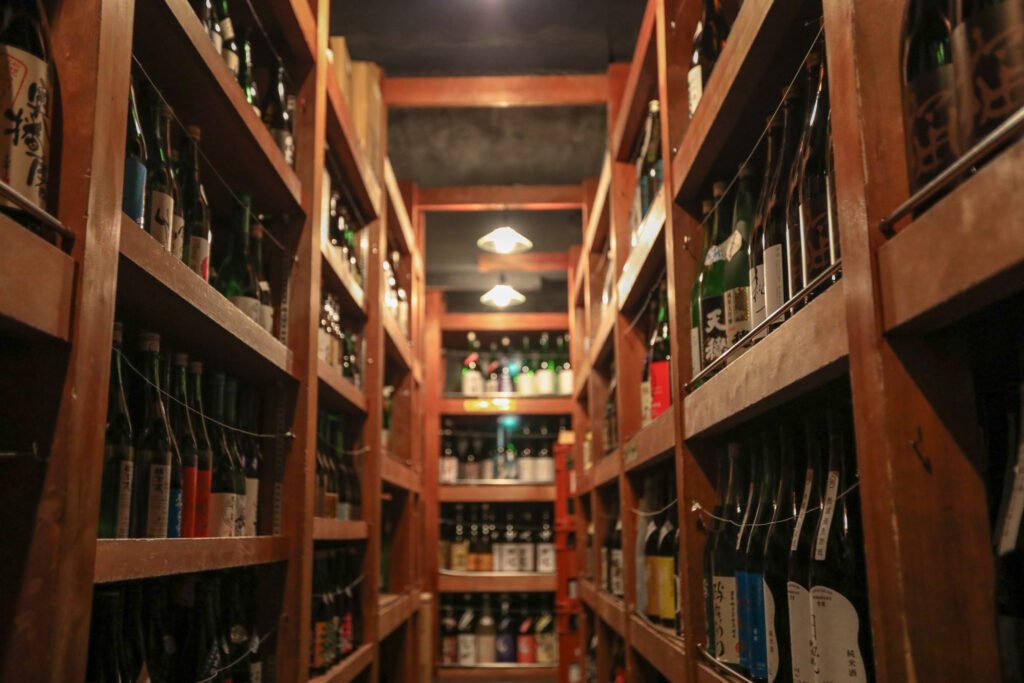 Head through the sliding door to room number two for some ginjo styles and unpasteurized sake with a bit more fruitiness and aroma. You'll find things a little cooler as the temperature drops to 7 degrees Celsius here.
Finally, if you can brave minus 5 degrees Celsius, the final sliding door will take you to a much smaller room stocking a selection of sparkling, nigori (cloudy) sake and some high-end daiginjo styles.
There's plenty of sake here with something for everyone, however if you're looking for a couple of suggestions, try these:
Akishika 秋鹿 from Osaka. A brewery that grows a lot of its own rice and has a very organic and natural approach to sake brewing. Expect rustic, rice-driven flavors perhaps on the funky side.
Rumiko no Sakeるみ子の酒 from Mie Prefecture. Depending on when you go there may be a few different offerings, but again expect solid, yet expressive sake that works well at any temperature and with any food.
Ouroku 王録 from Shimane Prefecture. This one is extremely hard to find anywhere besides Yamanaka. A brewery that is so finicky about how their sake is cared for that all of their sake is kept in the back coldest room. They don't export their sake at all and don't allow it to travel too far. The big, chunky, bold flavors from Ouroku are popular with many drinkers.
Remember there is also the tasting station where a selection of sake will usually be able for tasting if you'd like to try before you buy.
However, if Daikokocho is a little out of your way, Yamanaka recently opened a new satellite store in Umeda in the Marche shopping complex right under JR Osaka Station. This branch is a much more accessible scaled down version of the Yamanaka main store, but still boasts a good range of quality sake. As well as retail sake, tastings are also available via self-serve tasting machines.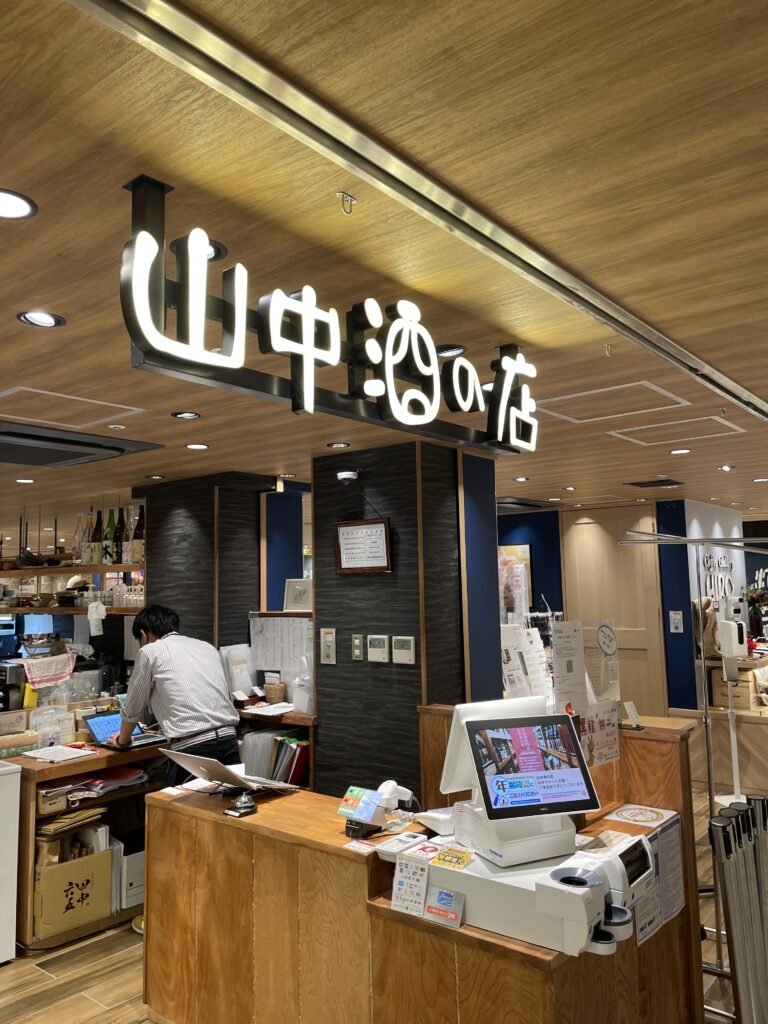 The system is pretty simple: head to the counter to purchase tasting tokens and receive a tasting cup.
1 token is 250yen, 3 for 600yen or 5 for 1000yen.
Then choose which sake you'd like from any of the number of sake set up in the mini fridges surrounding the store. Put a coin in and place your cup under the spout just as you would a drink bar in a family restaurant. Out pops 30ml (more than you'd get at a department store) of tasty sake.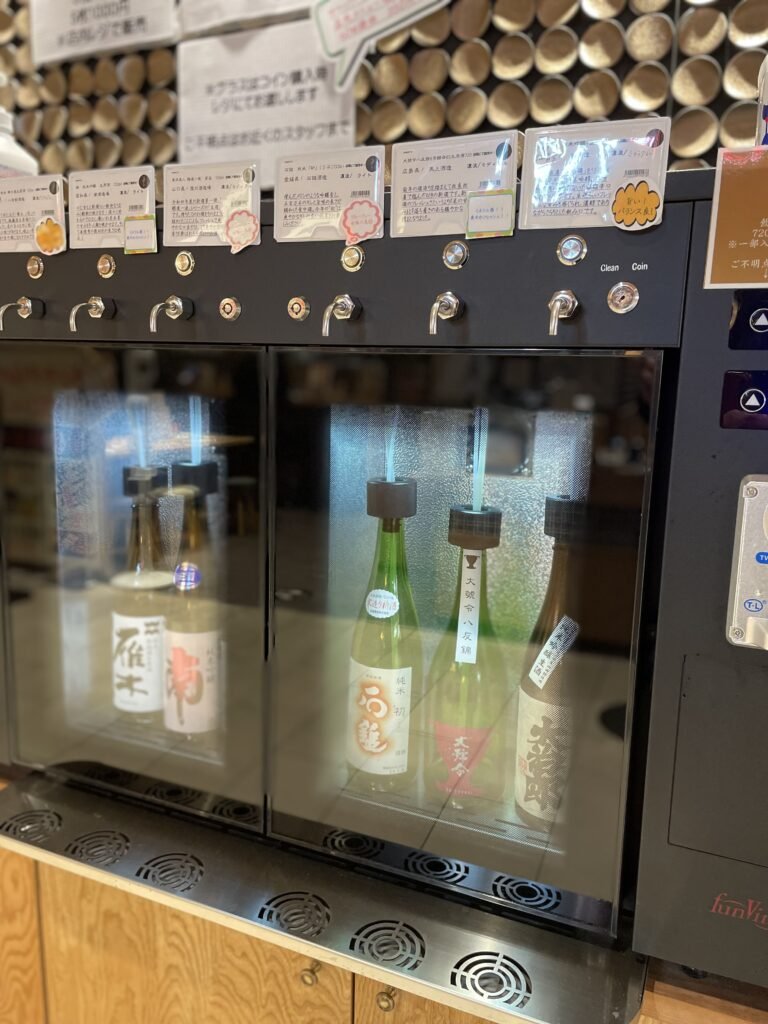 If you're not in a rush they even a have a bar counter set up with even more sake available to drink in larger servings. There's also a very decent menu of snacks and light dishes to enjoy with your sake.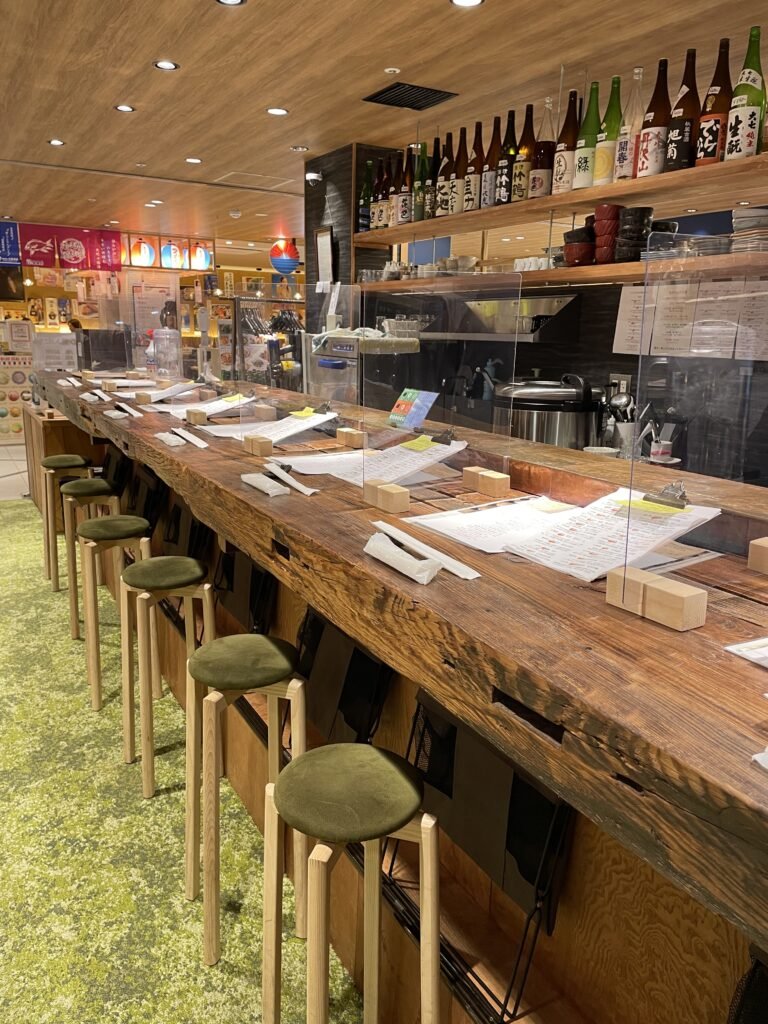 Finally, Yamanaka Sake No Mise also runs a number of restaurant/bars around Osaka that offer a variety of excellent food and of course sake to match so check the website for some excellent places to dine and try some of the best sake in the country.
Find Yamanaka Sake no Mise here
Find Yamanaka Sake no Mise Marche here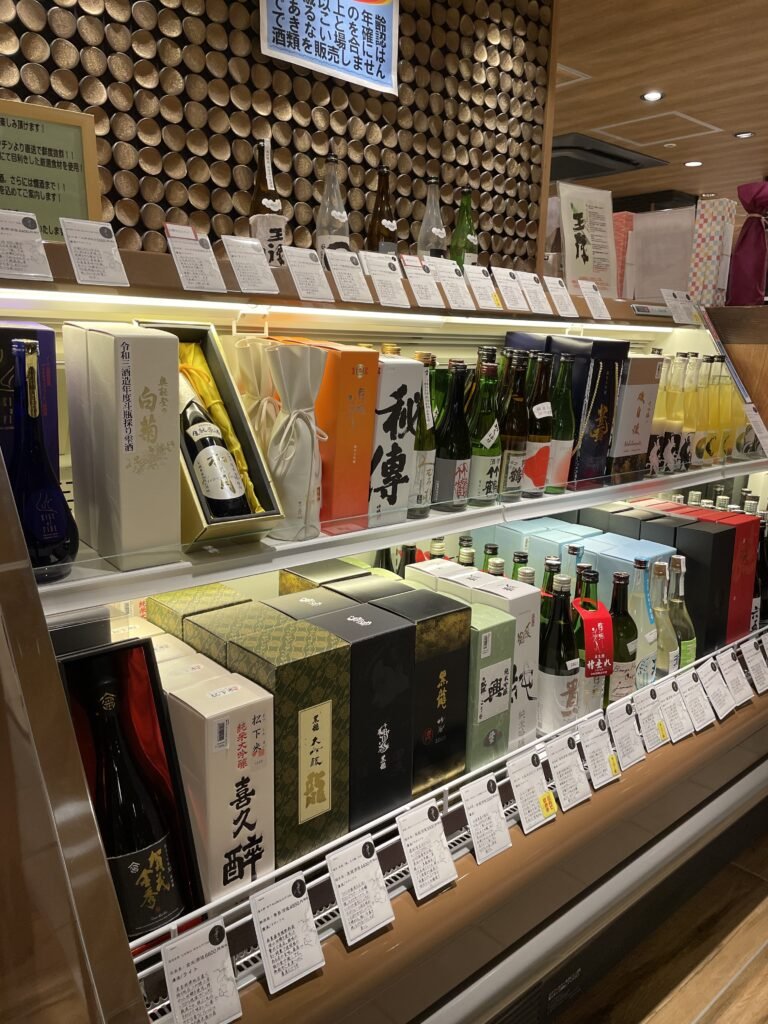 Shimada Shoten 島田商店
Last, but definitely not least, on our list of places to find quality sake is Shimada Shoten. Admittedly, it's not the easiest place to get to, but it's worth the trip.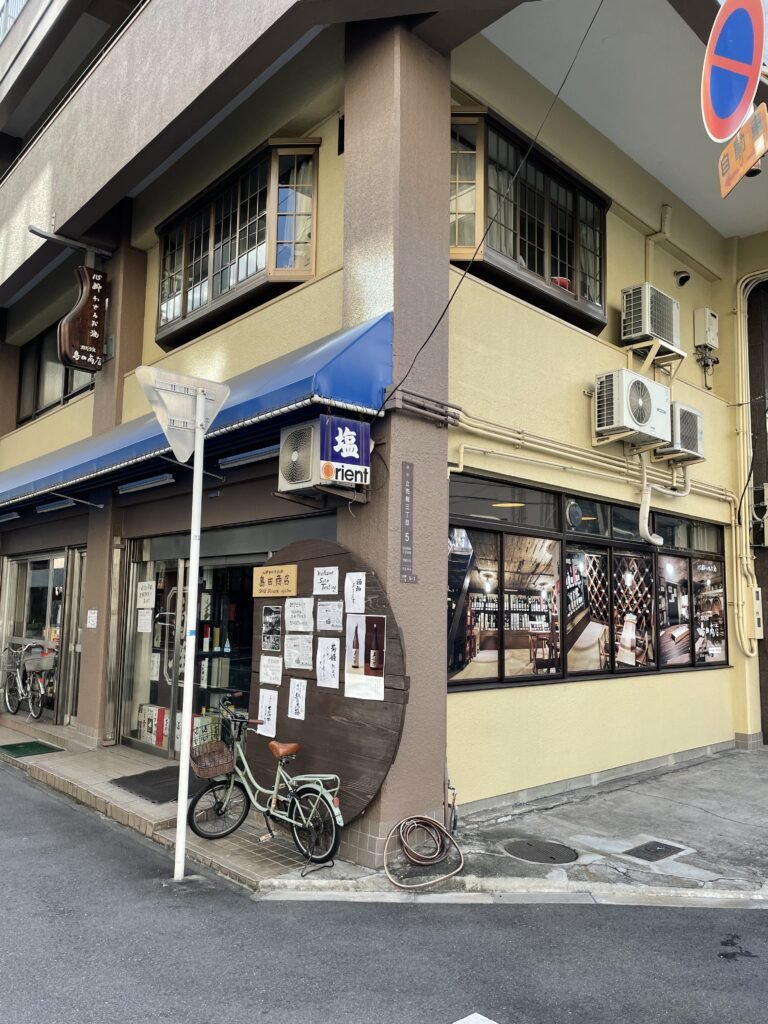 From Umeda Station, head two stops to Honmachi and change to the Chuo line. Take the train from platform 2 one station to Awaza and it's just a five-minute walk.
Shimada Shoten is not only a great sake shop, it also offers a heady, intense sake atmosphere. Since 1954, this family-run store has been delighting sake fans with its intriguing range of aged sake and some hard-to-find gems.
Upon entry Shimada Shoten may seem like any other sake store, but take the stairs down to the "cellar" and things get very interesting indeed. Down here in the surprisingly cozy concrete basement you'll find an array of rare aged sake from well-known breweries such as Gekkeikan (Kyoto), Kubota (Niigata) and Kikuhime (Ishikawa) alongside all manner of rare and enticing tipples.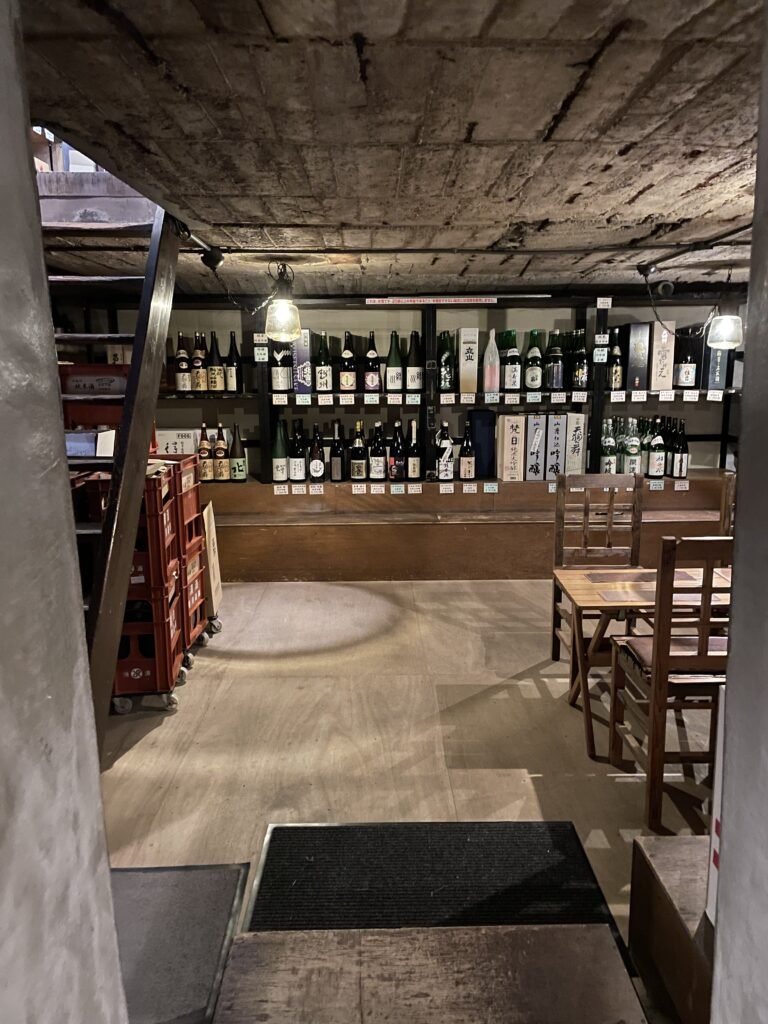 If you're curious, by all means have a taste. It's simple system: just let the staff know you'd like to taste some sake and they'll direct you to the lovely collection of ceramic and clay o-choko and guinomi cups. The staff will help you choose a few different sake to try. From there it's self-serve, so fill your cup about three quarters full and taste away. When you're done, head back upstairs and tell the staff how many glasses you had. It's an honor system, so do the right thing.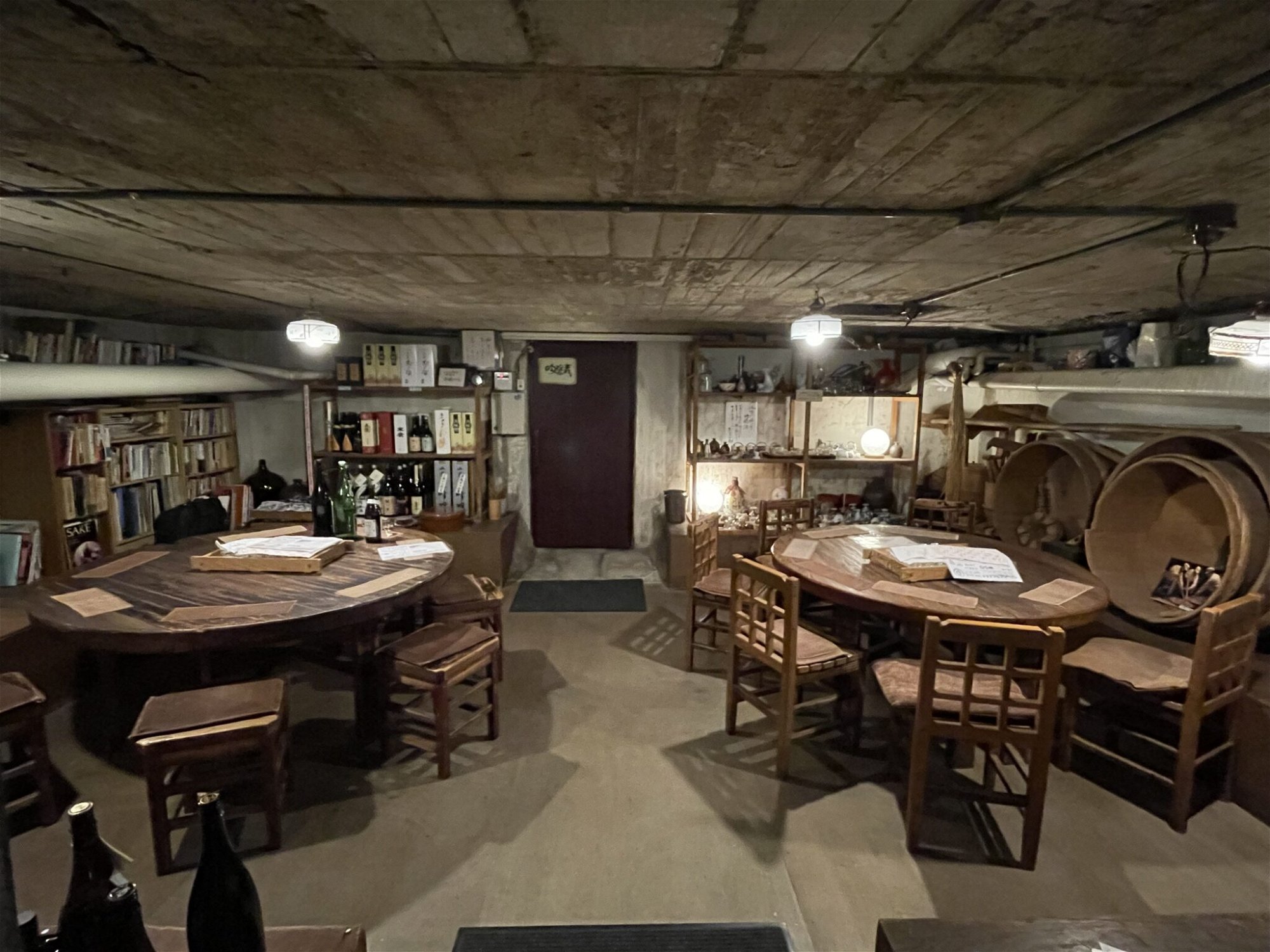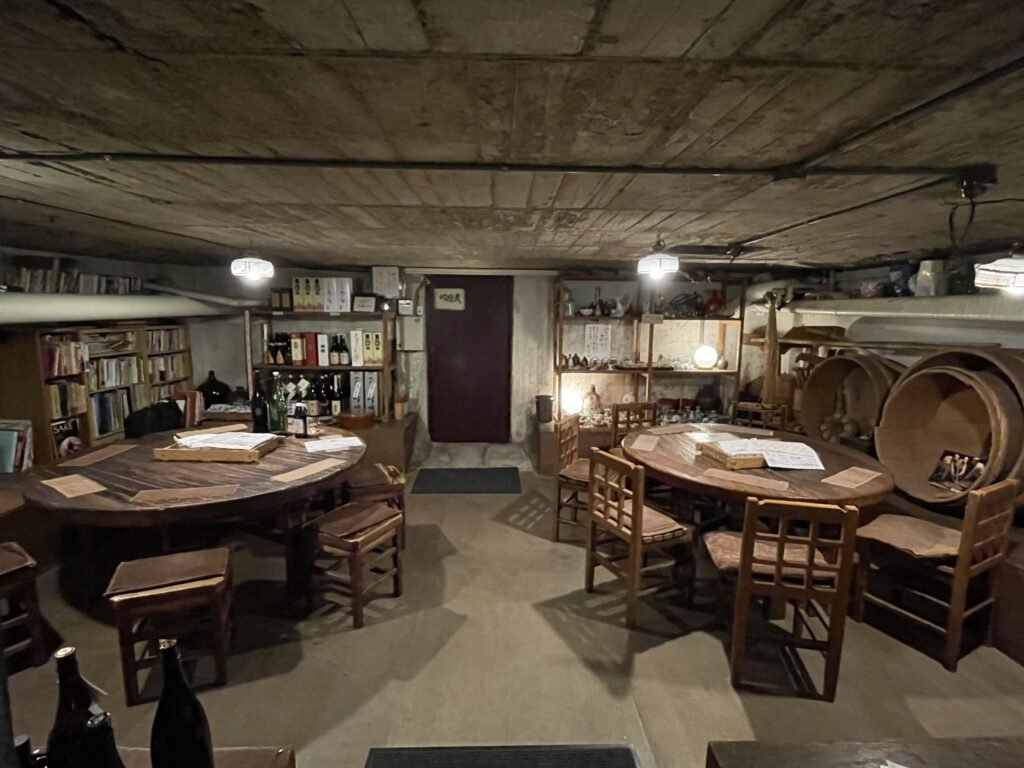 Also, seeing as you're in a veritable sake temple the staff asks that customers refrain from phone conversations and loud chat. Remember it's a tasting bar – not a drinking bar.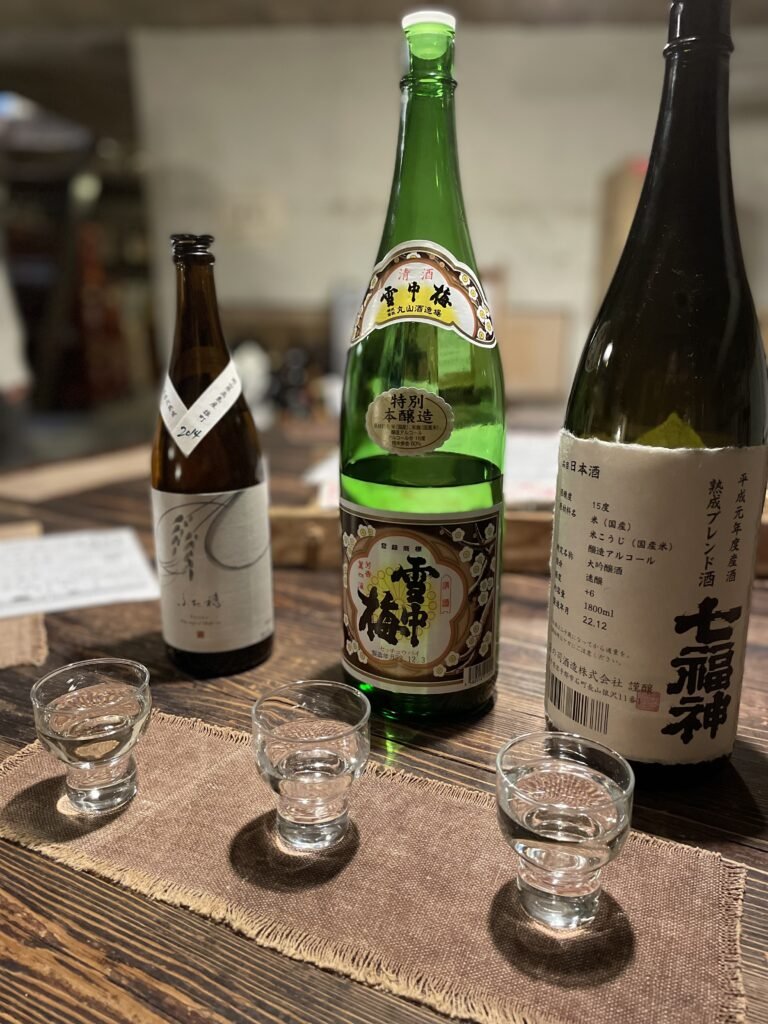 Find Shimada Shoten here
Honorable Mentions
Of course this is merely scratching the surface with just some of the better sake stores that are easily accessible from the Umeda area, so for those that are a bit more mobile or in other areas allow me to suggest a few honorable mentions:
Kinoshita Meishuten – Two stores: one in Senri Chuo at the end of the northern end of Midosuji line and the larger main store in Minami Senri. Both have an excellent range of sake, organic food products and natural wine.
Sakagura Nakayama – A twenty-minute walk from Umeda. Great range with a tendency toward rare and rustic style sake.
Takakura Washu Senmonten – Located in Miyakojima, a couple of stations from Higashi Umeda on the Tanimachi Line. Excellent range of modern sake and if you have the time they have an excellent Italian restaurant with wood fired pizza upstairs where you can enjoy sake with something other than Japanese food for a change!
They also have a branch called Koji Komeno Hana in Morimachi just outside the JR Station.
Have a look for yourself and ask around, especially if you find yourself in a sake bar. Those folks will always be able to steer you in the right direction. 
Good luck!