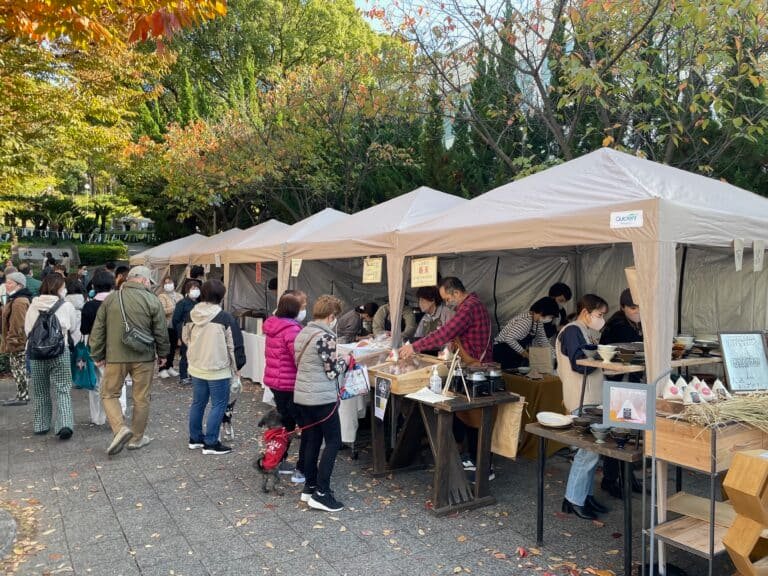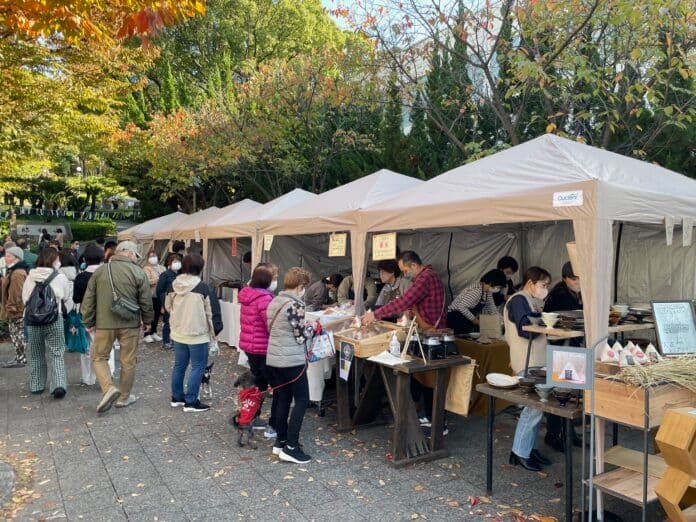 Introduction 大正トンボロマルシェ + Taishoさんぽ日和
If you read our Taisho Bar and Restaurant Guide last year you might remember reading about beautiful Mt Showa in Chishima Park. It was made from earth dug up to create a new subway line for Expo 70. Mt Showa is the second smallest man made mountain in Osaka.
In October, The Taisho Ward Office created a series of six monthly events called "Taisho Tombolo Marché" to promote the ward. Osaka.com visited the second event in November and the last event in March. This is our full report of both days.
Website: https://lit.link/en/taishotombolo. Facebook page. Instagram account.
The General Director of Taisho Ward, Yoshitaka Furukawa (kanji: 古川義隆) was kind enough to give me a personal tour of the event in November. We climbed Mt Showa and observed a yoga class. I asked him about the appeal of Taisho Ward. "This is true about Osaka in general, but the people in Taisho Ward are very warm-hearted and the distance between each person is very short. There is a strong sense of closeness and cooperation in our community. People communicate their needs and others pitch in.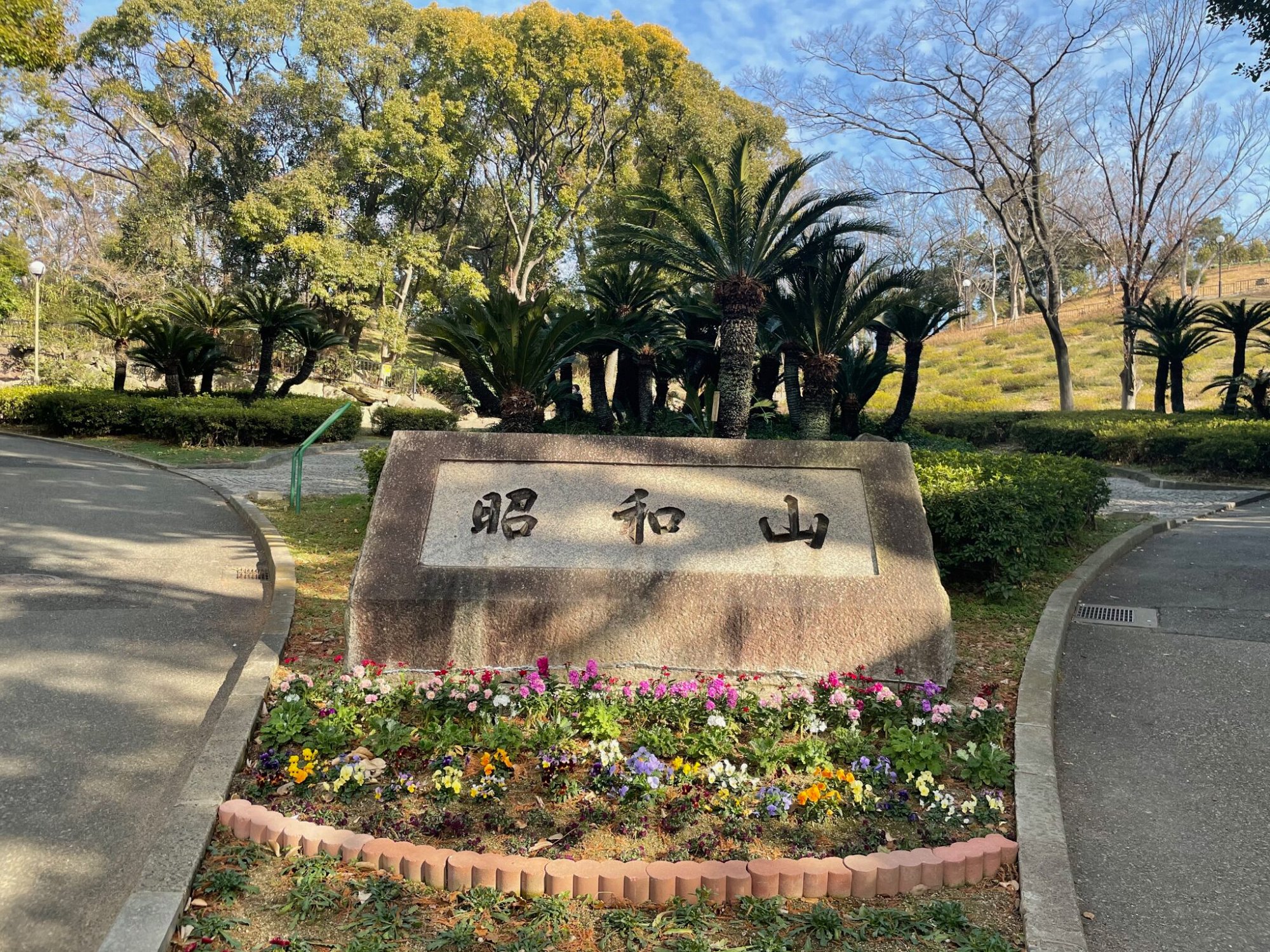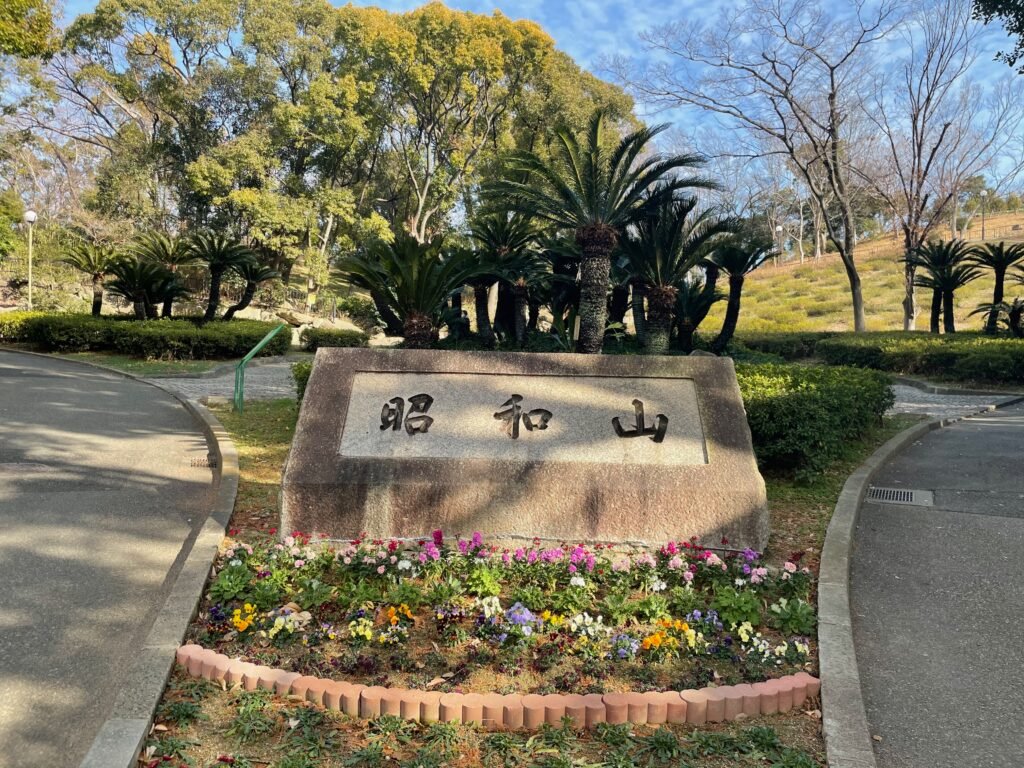 I asked Furukawa-san to explain how this event came about. "As you are well-aware, Mt Showa is a mountain with splendid views, but many people in Osaka, including people in Taisho, are not aware of its beauty and attractiveness. Second, we want to show people that Taisho is a great place to live or start a business. If this event brings even one new person to Taisho then we feel it is very successful."
"Our UR danchi (public housing) is famous for allowing DIY-style reform. We've relaxed the rules to give residents more freedom to reform their apartments after consulting with the UR staff. They can do things like covert oshiire (closets with sliding doors) into beds and or add a door. Please contact UR賃貸ショップ千島 UR Chintai Shop Chishima 06-6554-1280 for more information.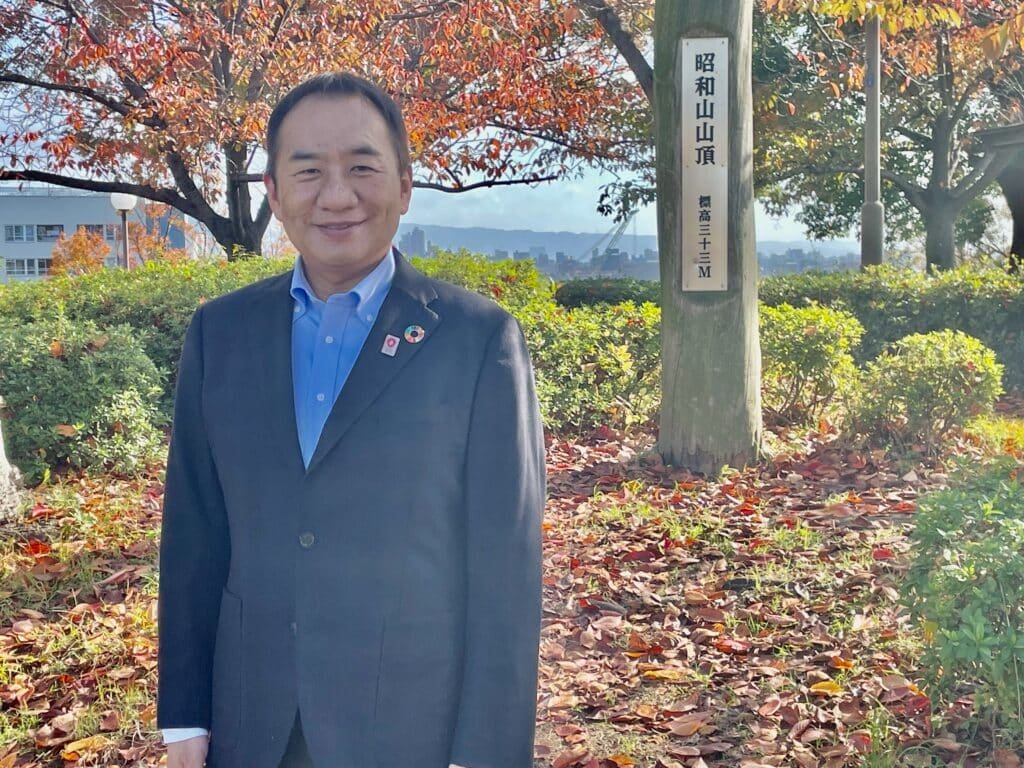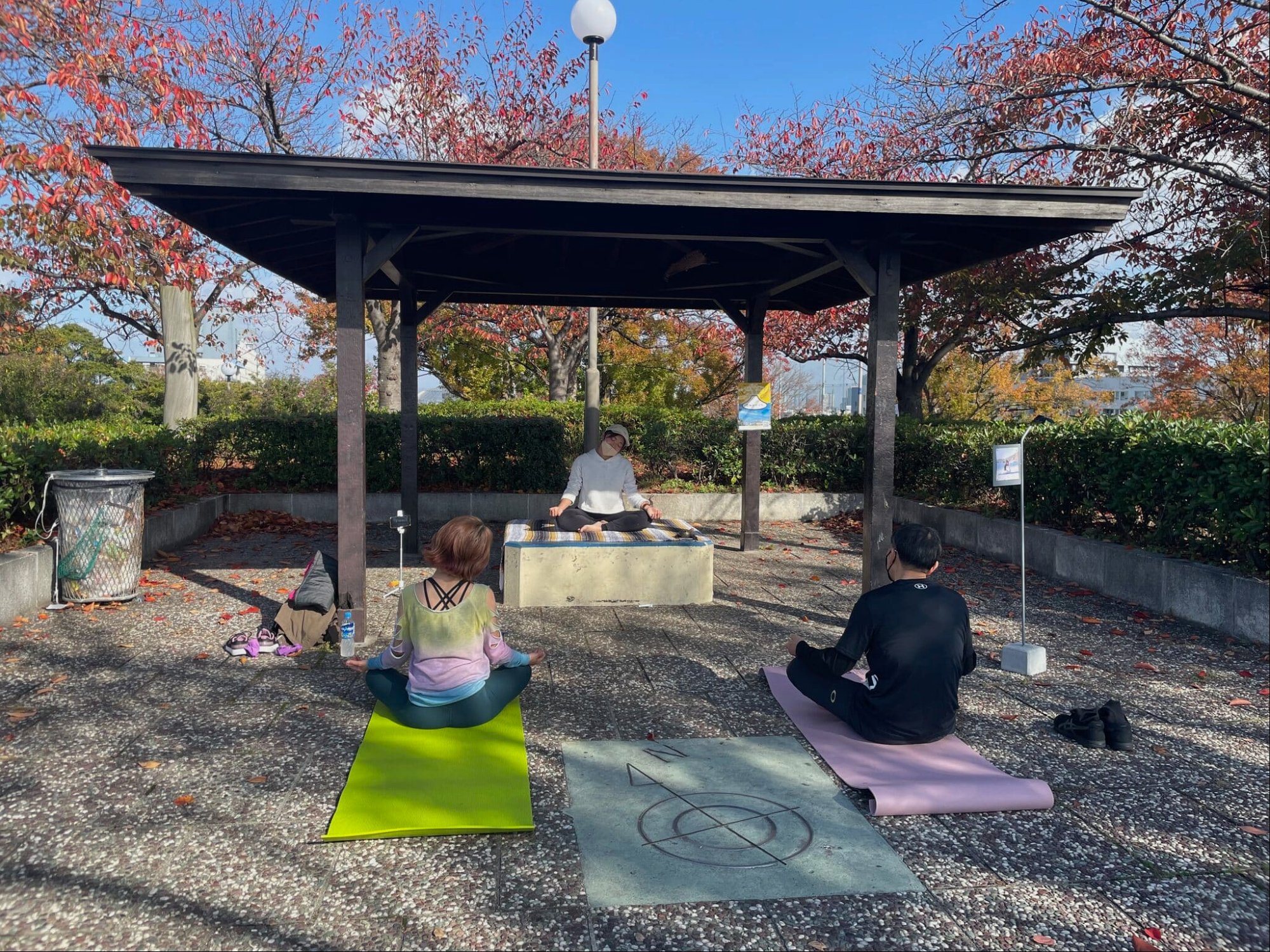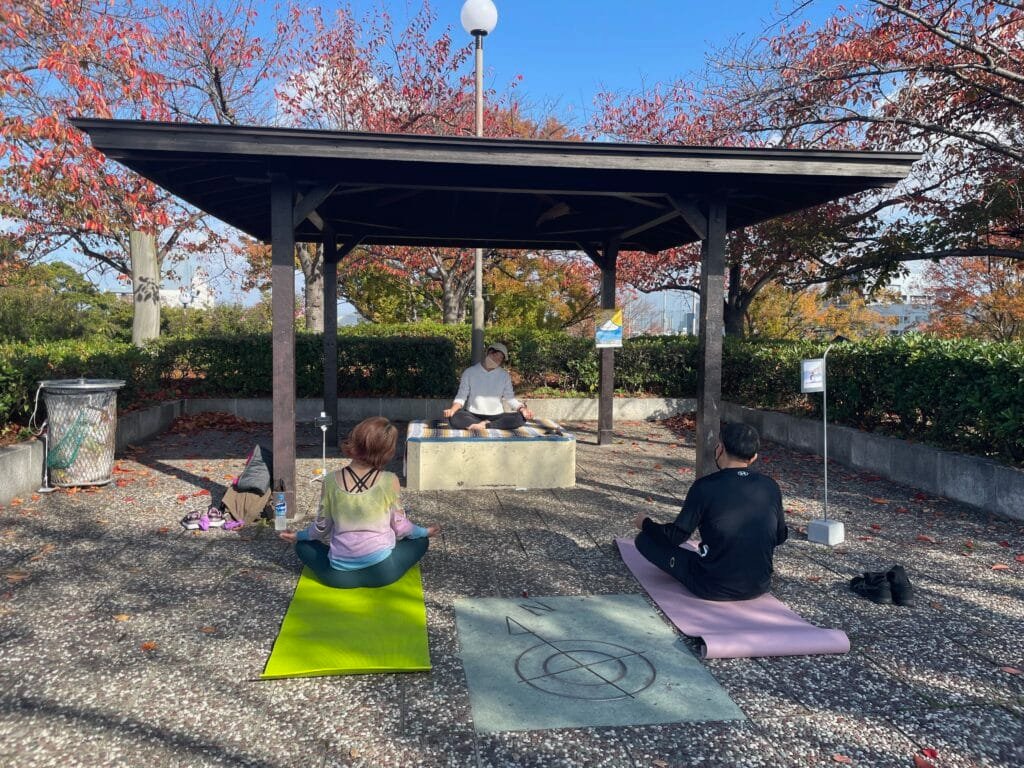 Renovate an abandoned house or business in Taisho
There are a lot of empty homes and stores in Taisho and the ward is encouraging people to move in or start their own business. To aid in this matter, a mock real estate company was been set up at the foot of Mt Showa to answer questions during these events. The company is staffed by lawyers, judicial scriveners, architects, real estate agents and building lot building traders, to help you find a property or solve a vacant house problem. Please feel free to consult with their lawyers, judicial scriveners, architects, and real estate agents about property searches, vacant housing issues, and more.
I visited an old house in the Minamiokajima (南恩加島) neighborhood that was in the process of being renovated. Visitors to the area can now see how much progress has been made in six months. It is a fine example of the type of vacant residence available in Taisho. More and more newcomers to Japan are buying and reforming old houses than ever before.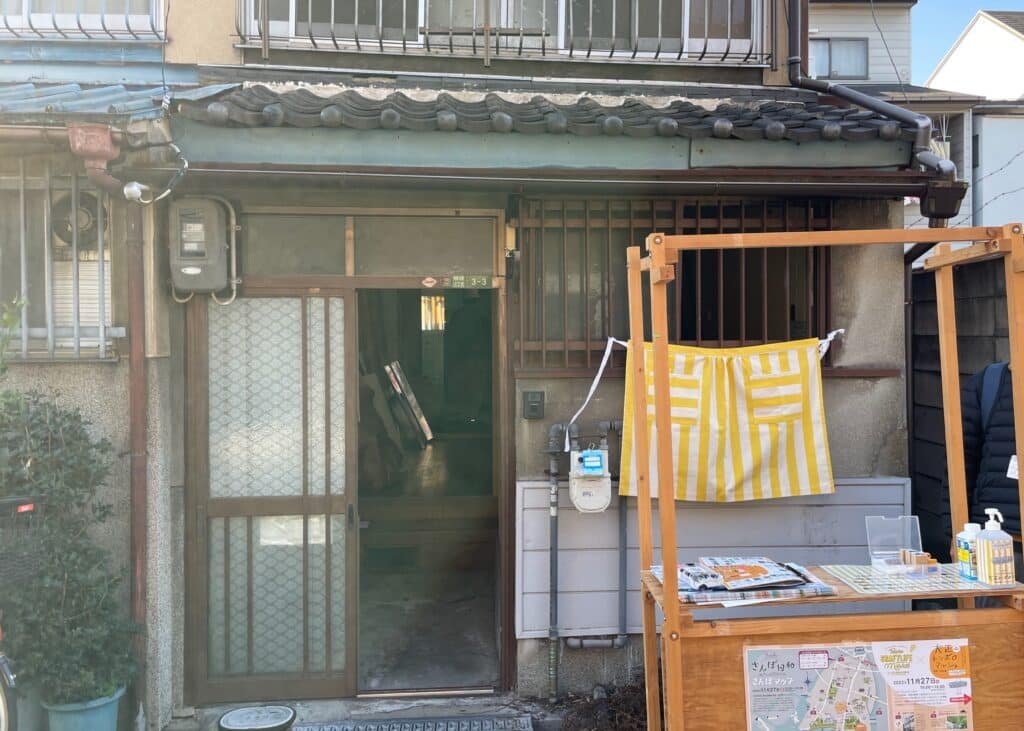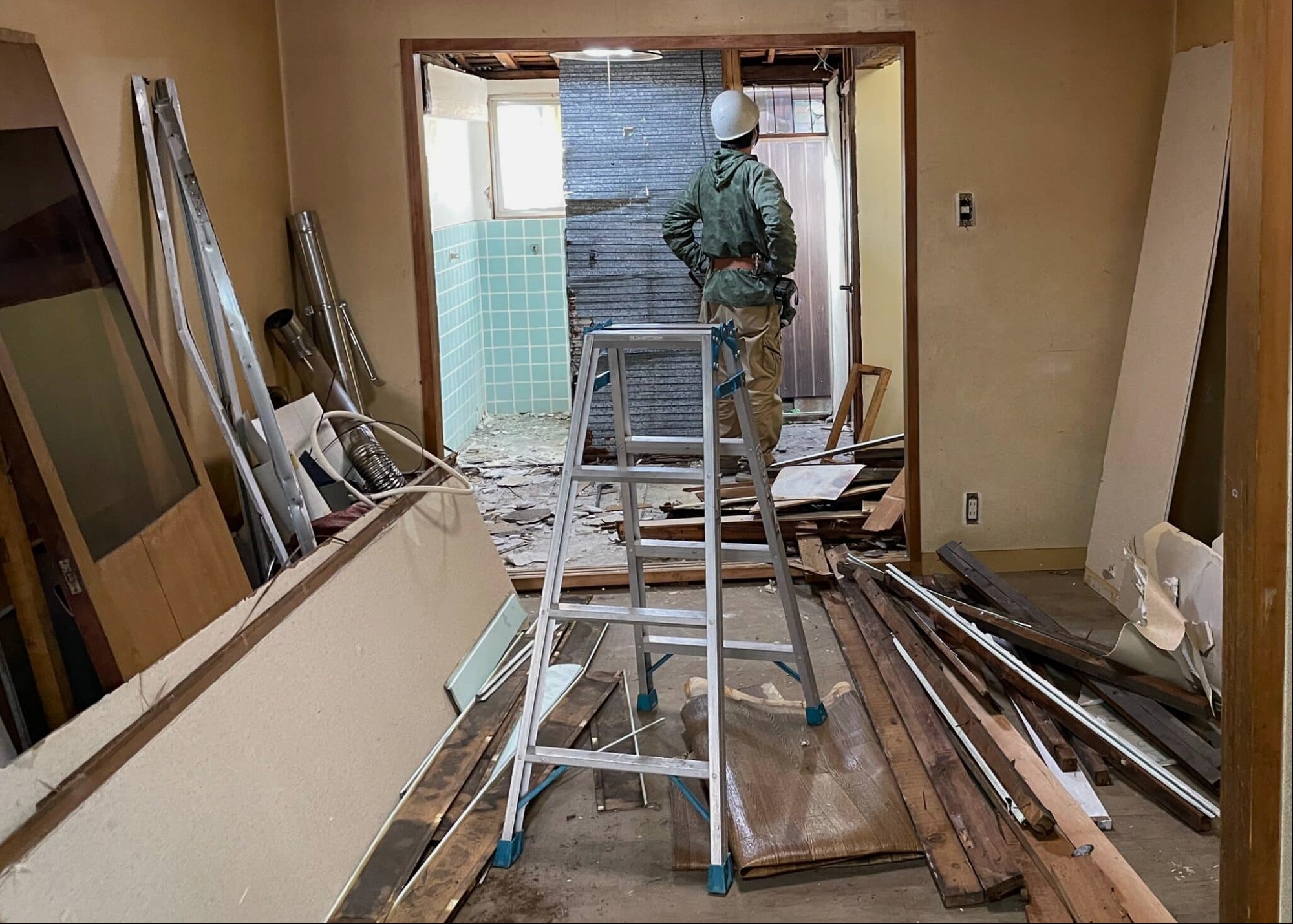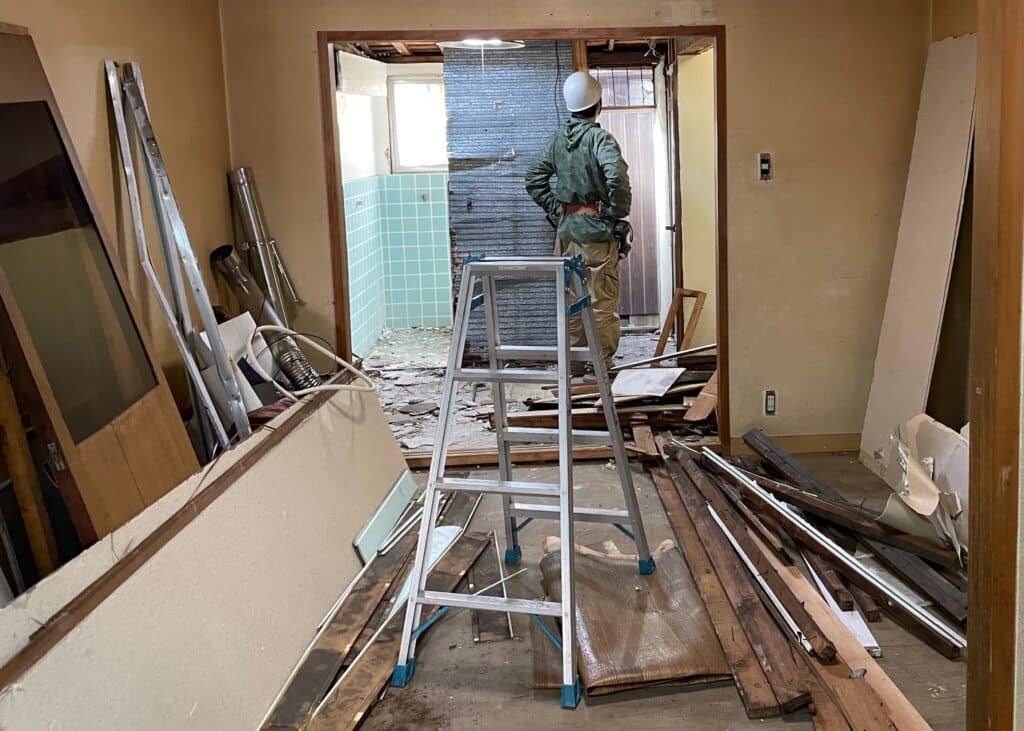 Food and Music in Chishima Park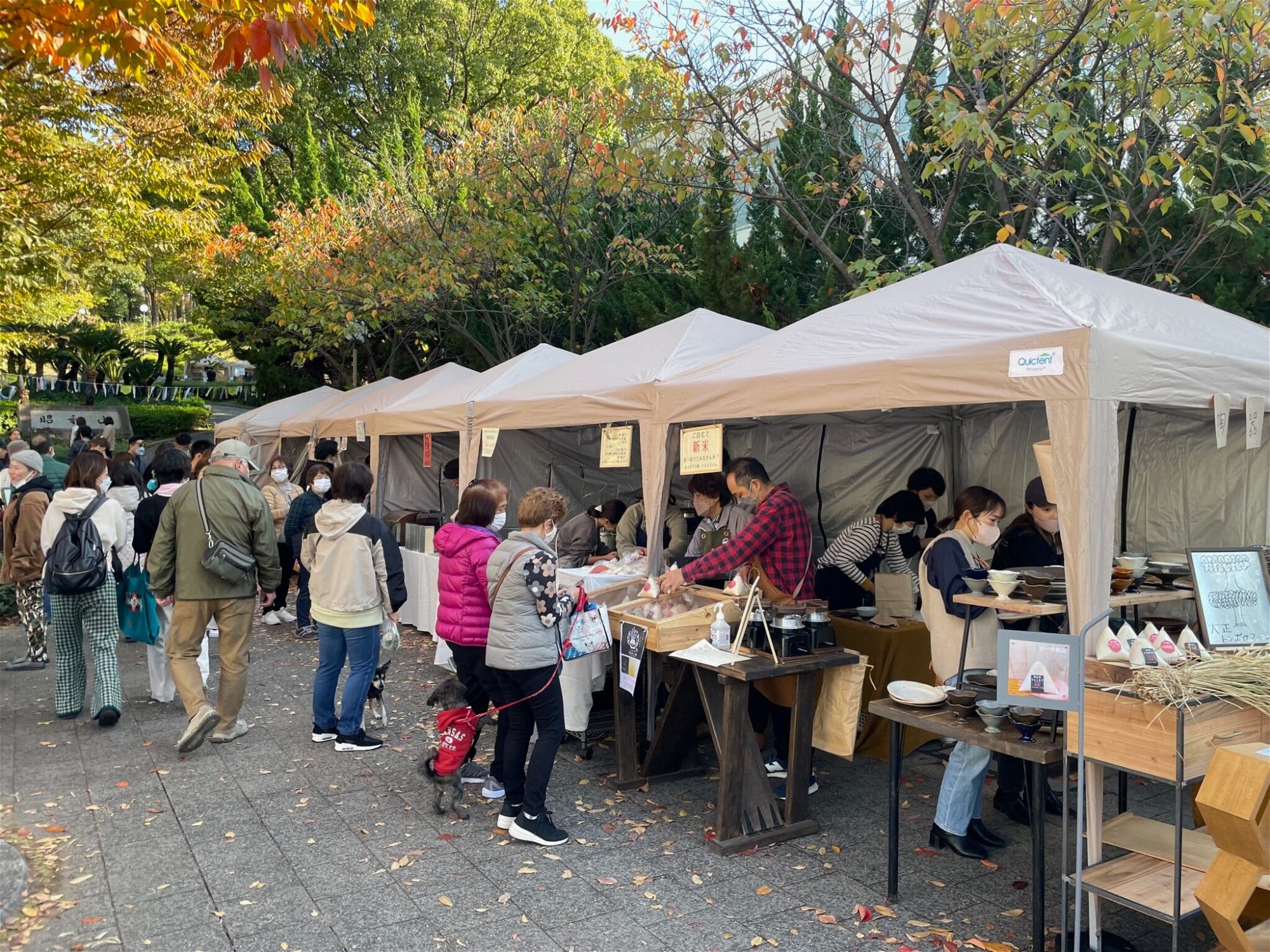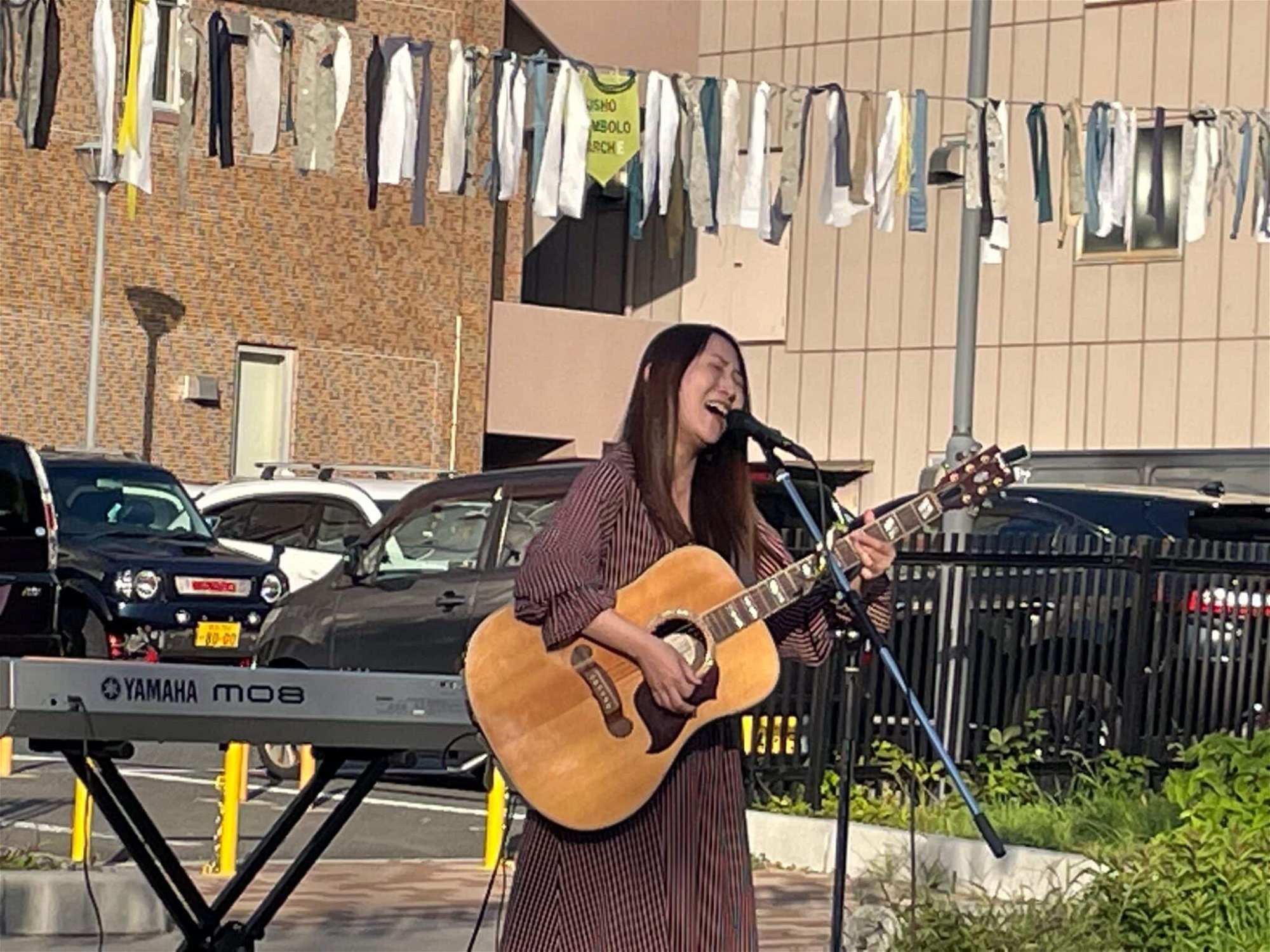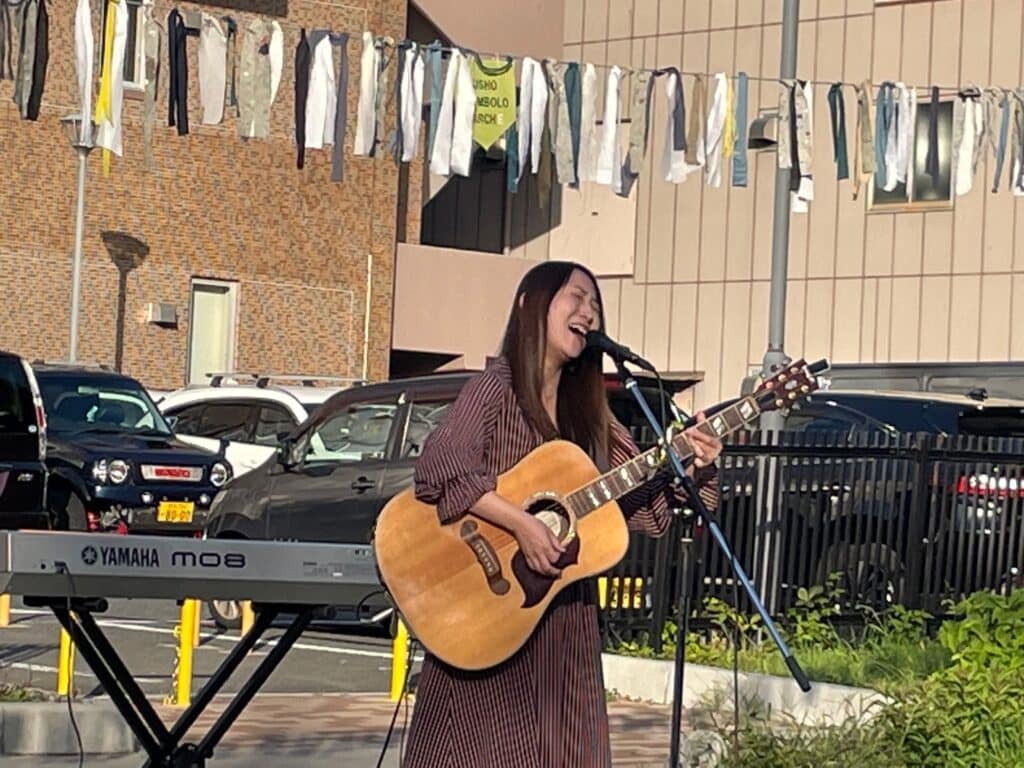 After seeing the renovations, I returned to Mt Showa during lunchtime and ordered Gab's homemade stone pizza. Gab is a Brazilian of Italian descent and runs the stand with his wife. The pizza was well-made and extremely tasty and they even had cans of Italian beer for only ¥500. I also enjoyed the delicious organic bento from Komeichi. Their coffee is also highly recommended. It was nice to eat outside and listen to music while watching the festivities on such a beautiful day.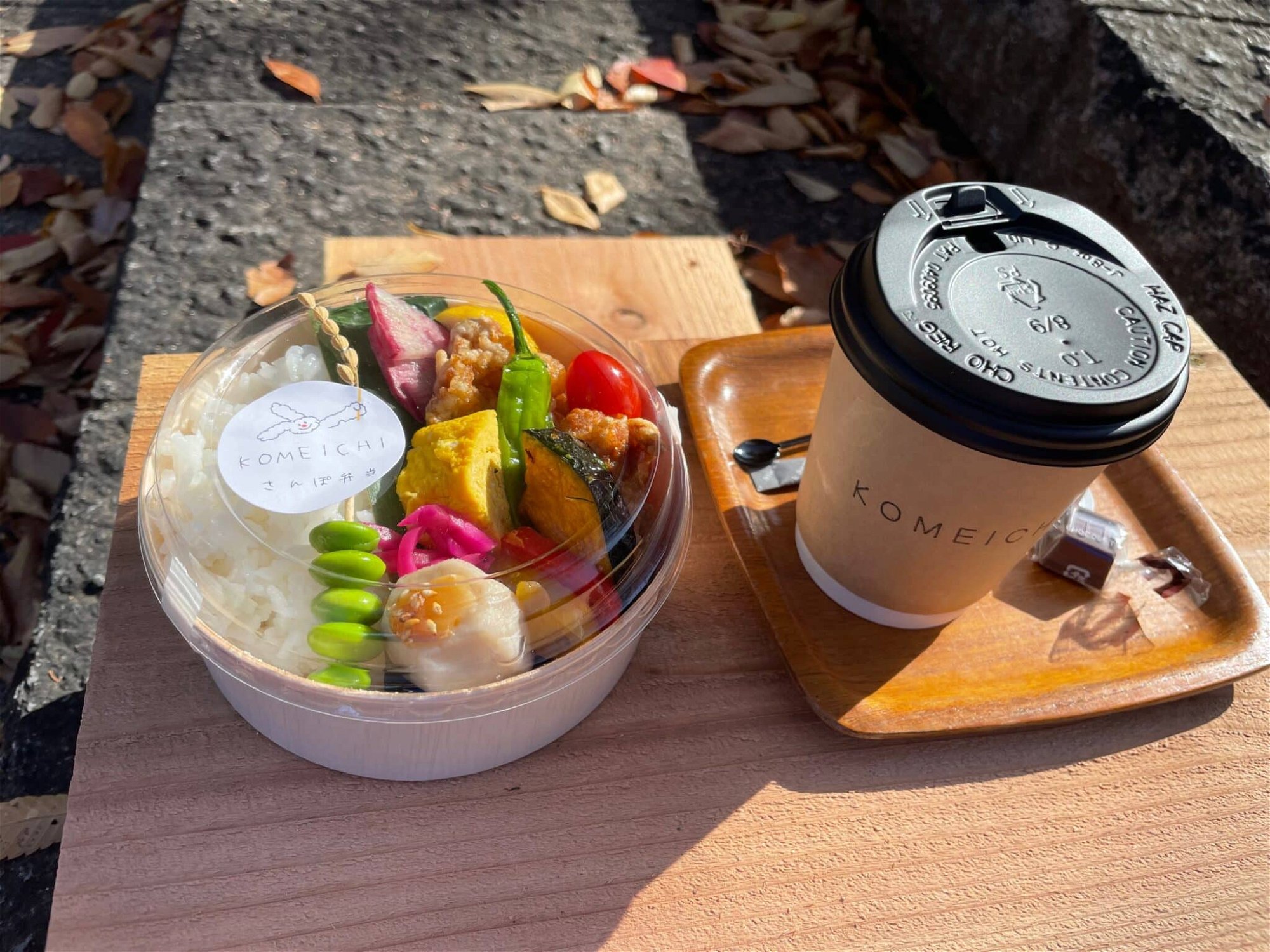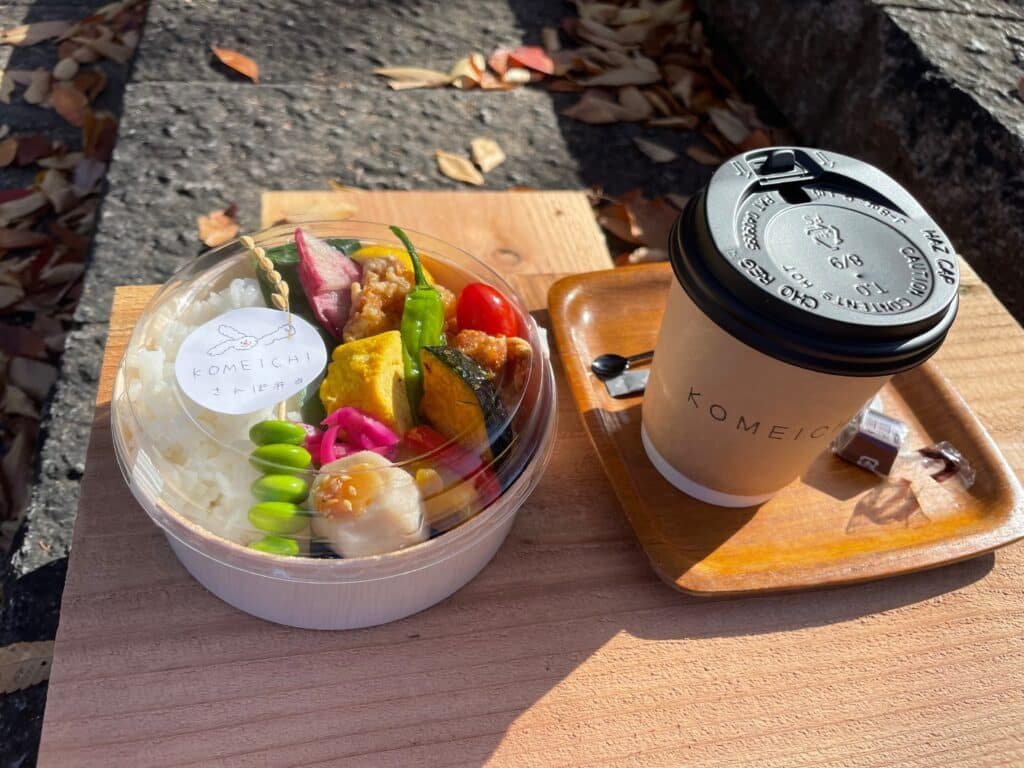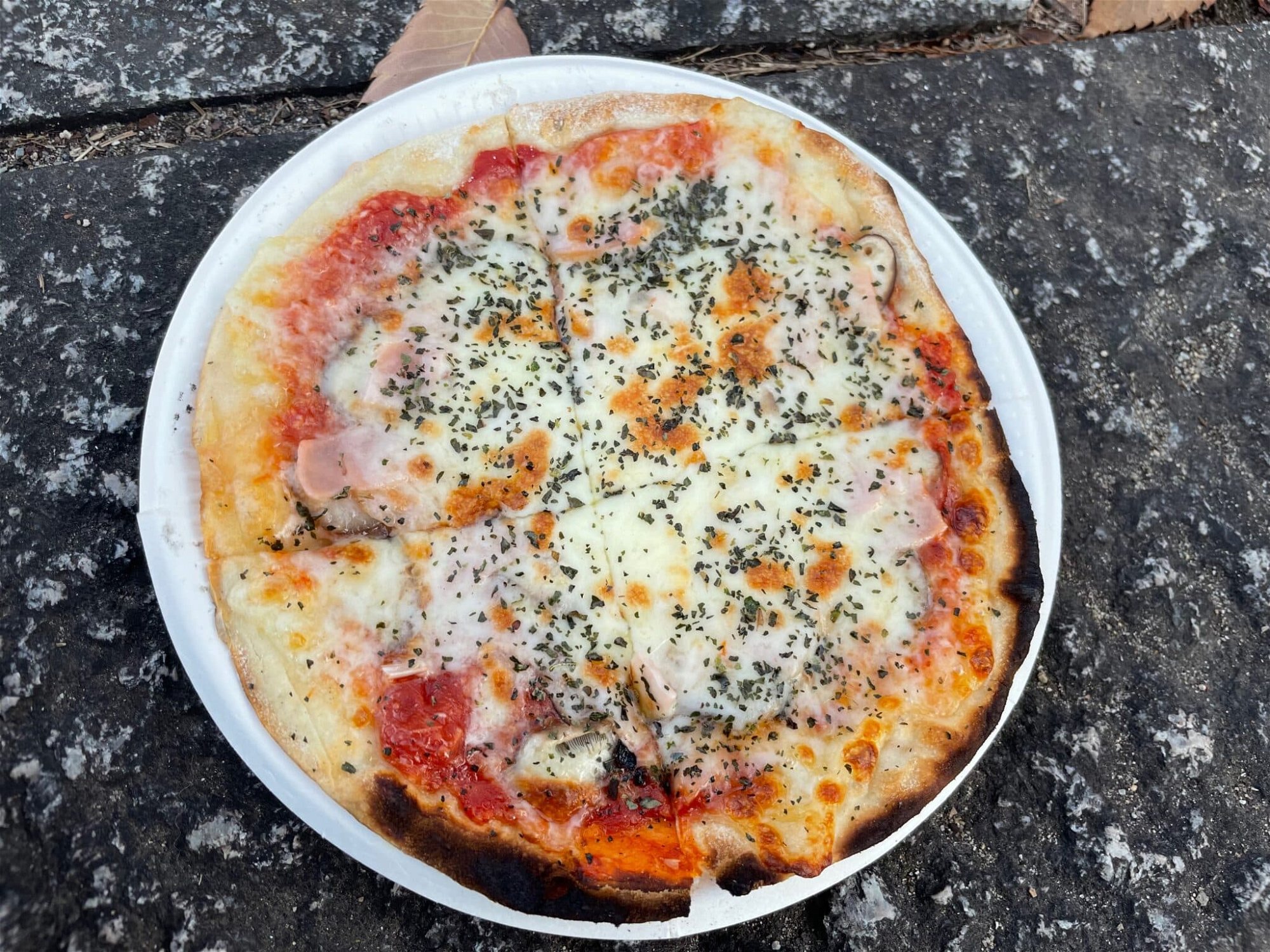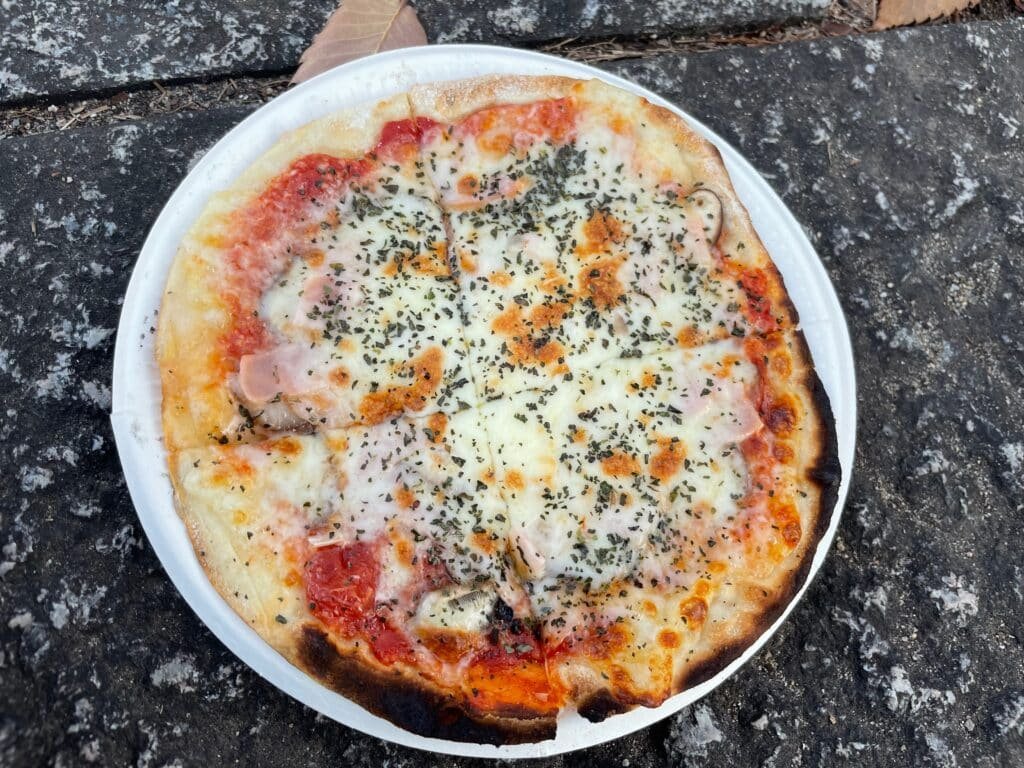 Part Two: Tombolo Marché & Taisho Sampo Day Vol 6
Having had such a great time at the event in November, I was really looking forward to the event on March 26th, which was going to be held outdoors during the height of cherry blossom season. Due to rain, the even was moved from Chishima Park to a vacant credit union located at 3-8-1 Izuo (大正区泉尾3−8−1). I caught the #71 bus in front of Taisho Station and rode it three stops to Eirakubashisuji bus stop. I walked one minute west from "Eirakubashi" intersection.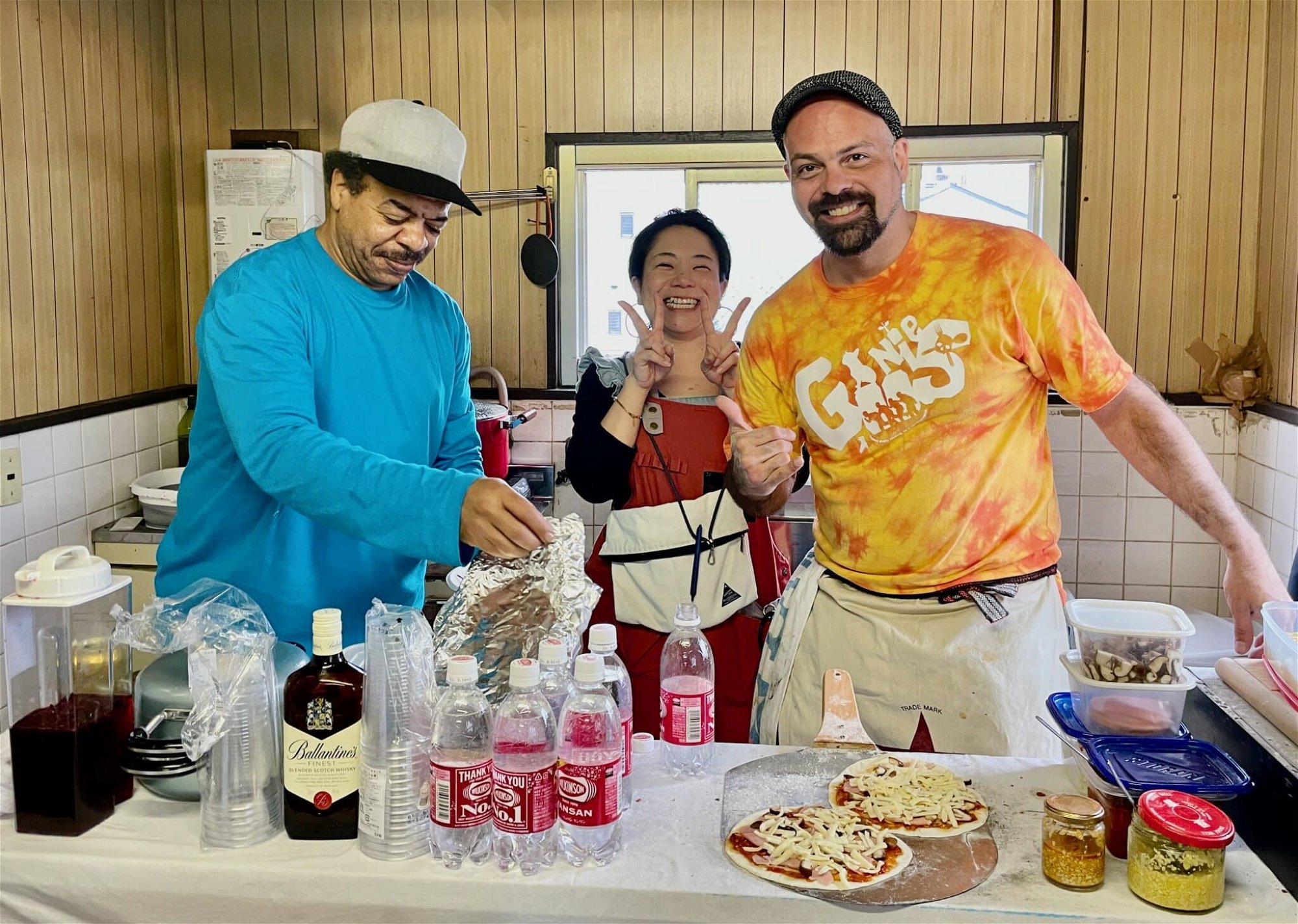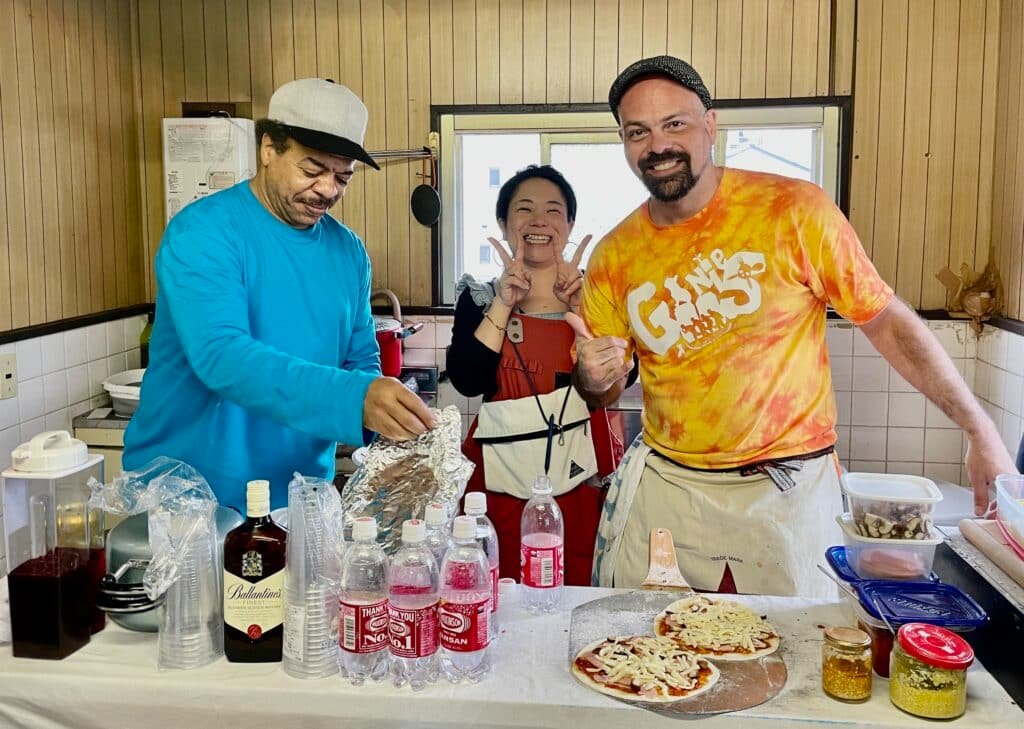 Here is the full list of restaurants and shops that were scheduled. I expected some of them to cancel due to the bad weather, but the organizers moved the event indoors flawlessly, creating an intimate event that felt like attending a party with friends in a large home.
Restaurants
Soeurs (cookies, soda)
CAFE KOMEICHI ( bento, matcha)
Poireau (bento, coffee, wine)
Magen (Bean-curd soup with red bean paste)
Shimazoe Shokudo (Western-style modern fusion dishes and sangria)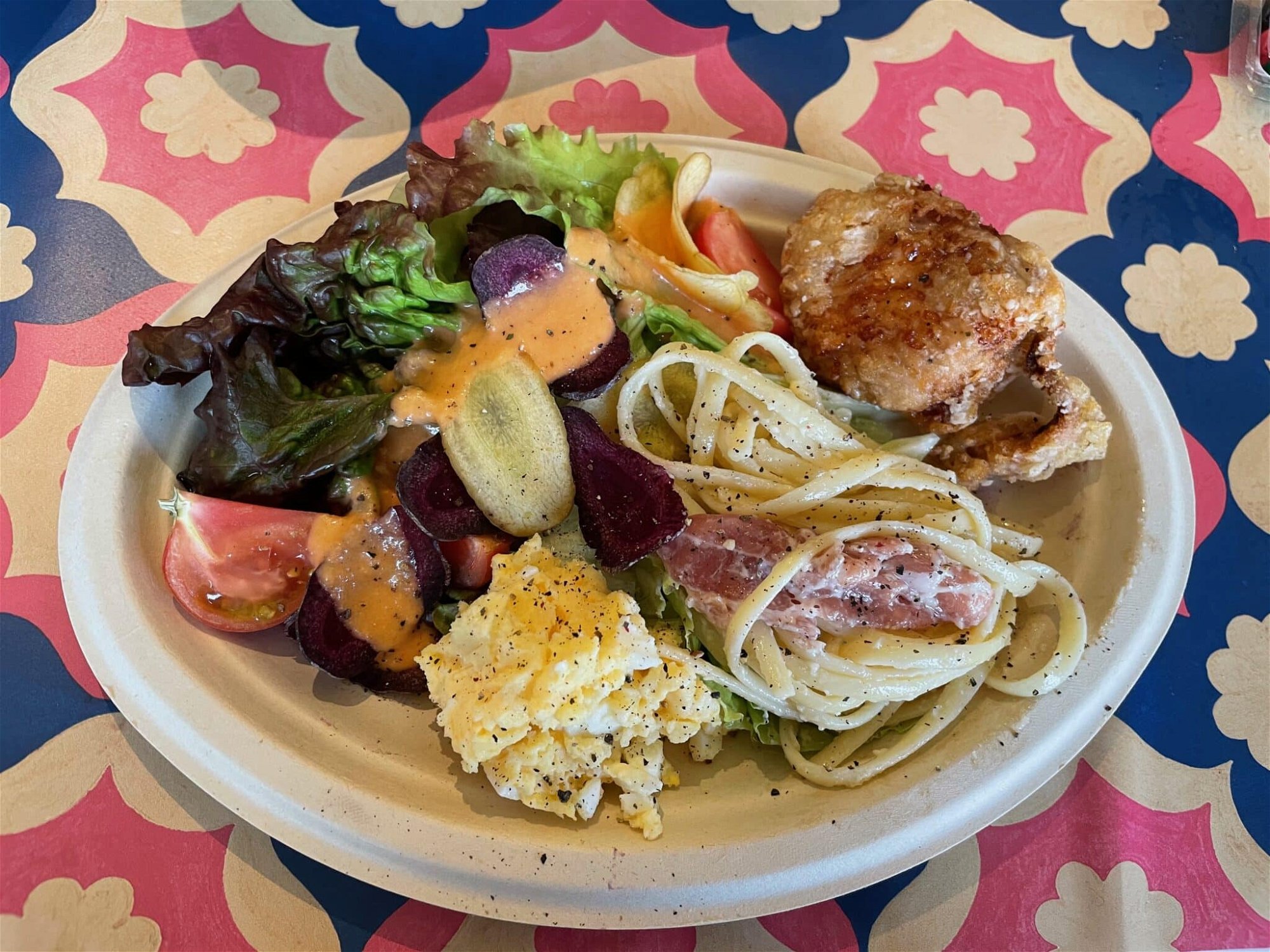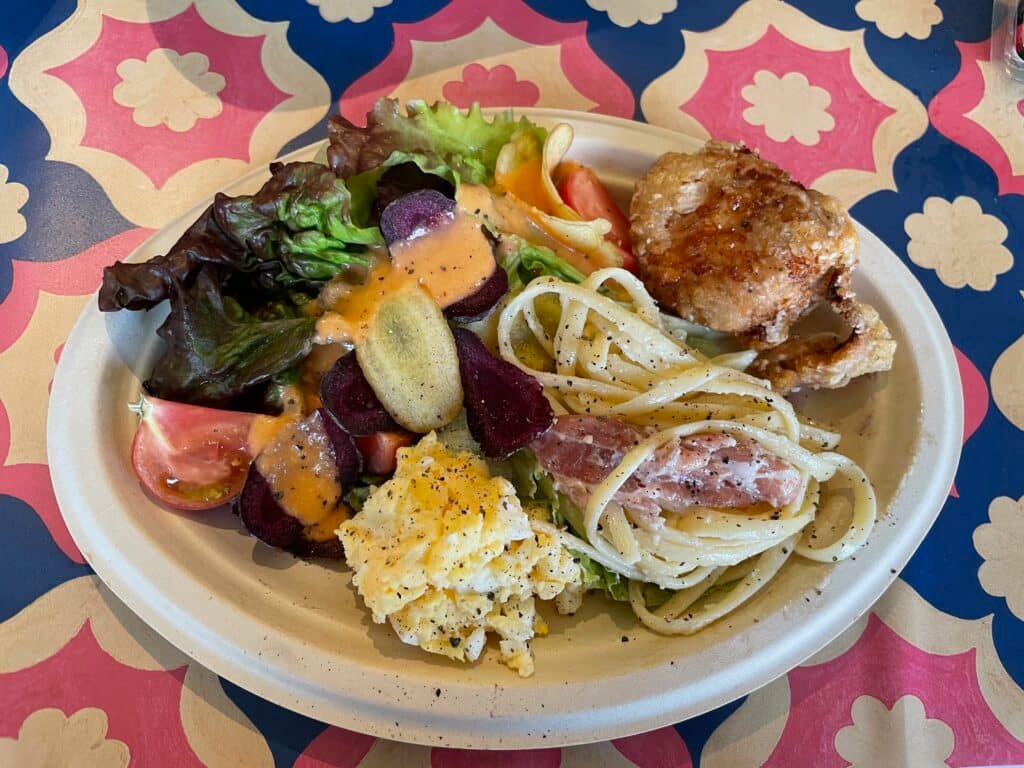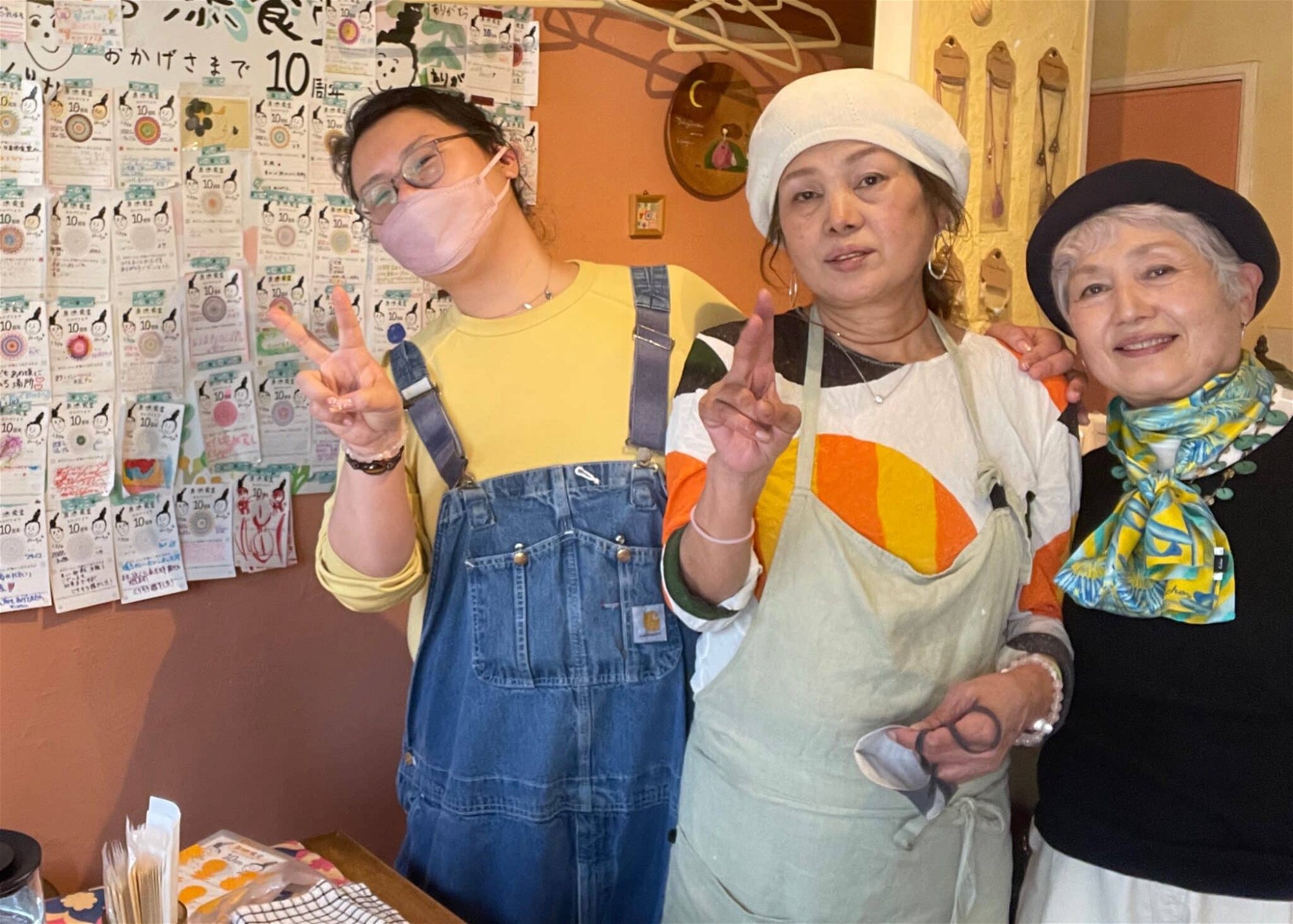 I had been to Shimazoe Shokudo, which is a five minute walk from Taisho Station, so I was excited to see them again. It is owned by an Okinawan woman and her daughter and the food is phenomenal. I was really looking forward to trying Sudanese cuisine from Baobab. I ordered the Chicken Damaa, which includes 5 vegetables and garlic tahini sauce. It was outstanding!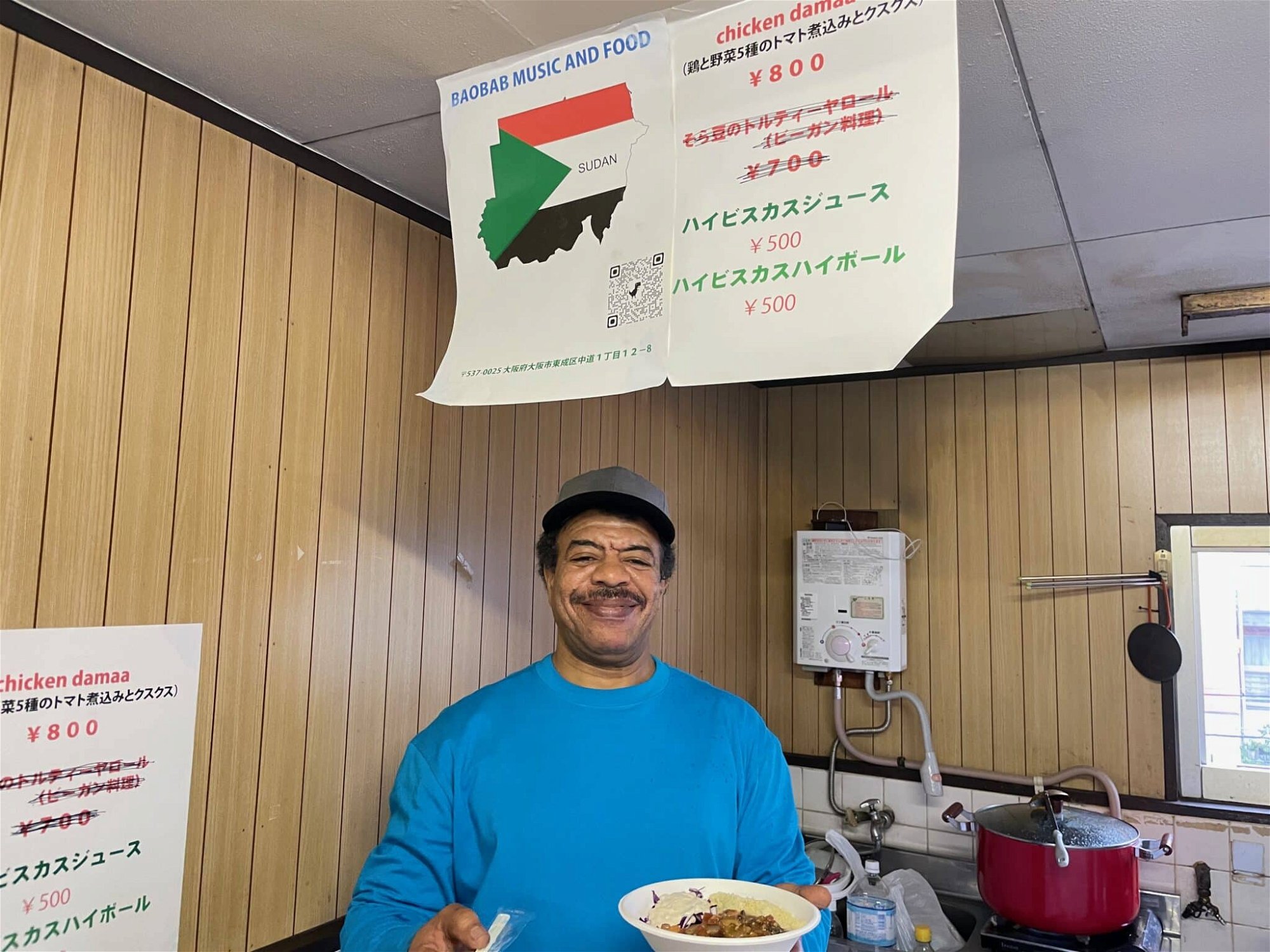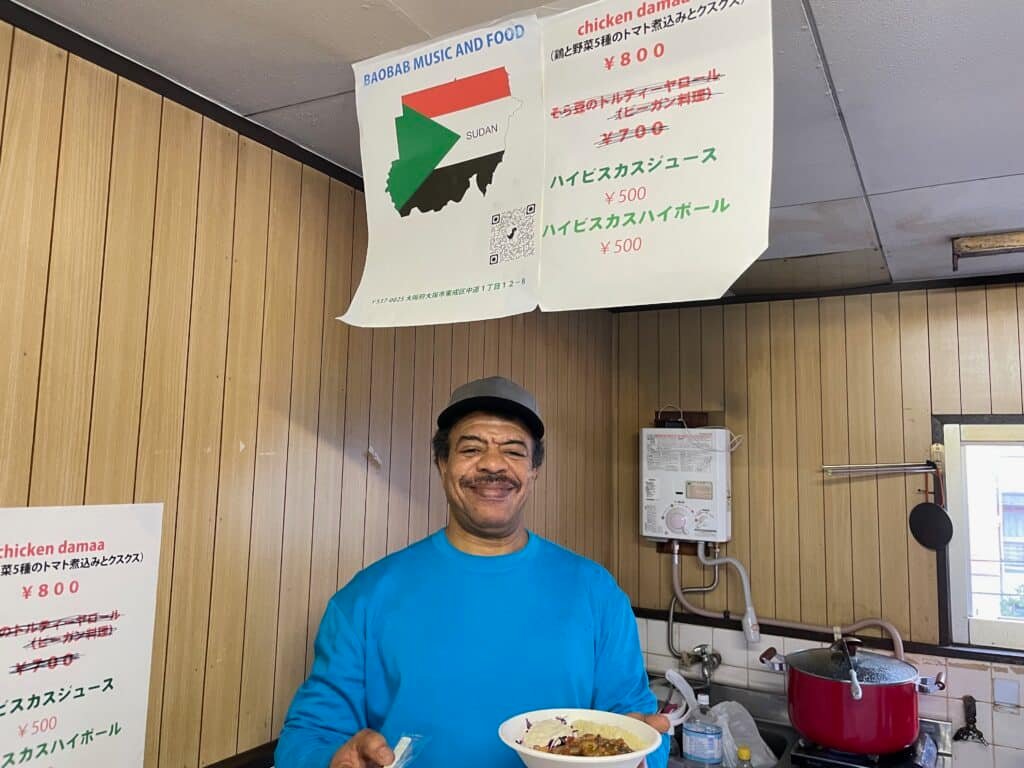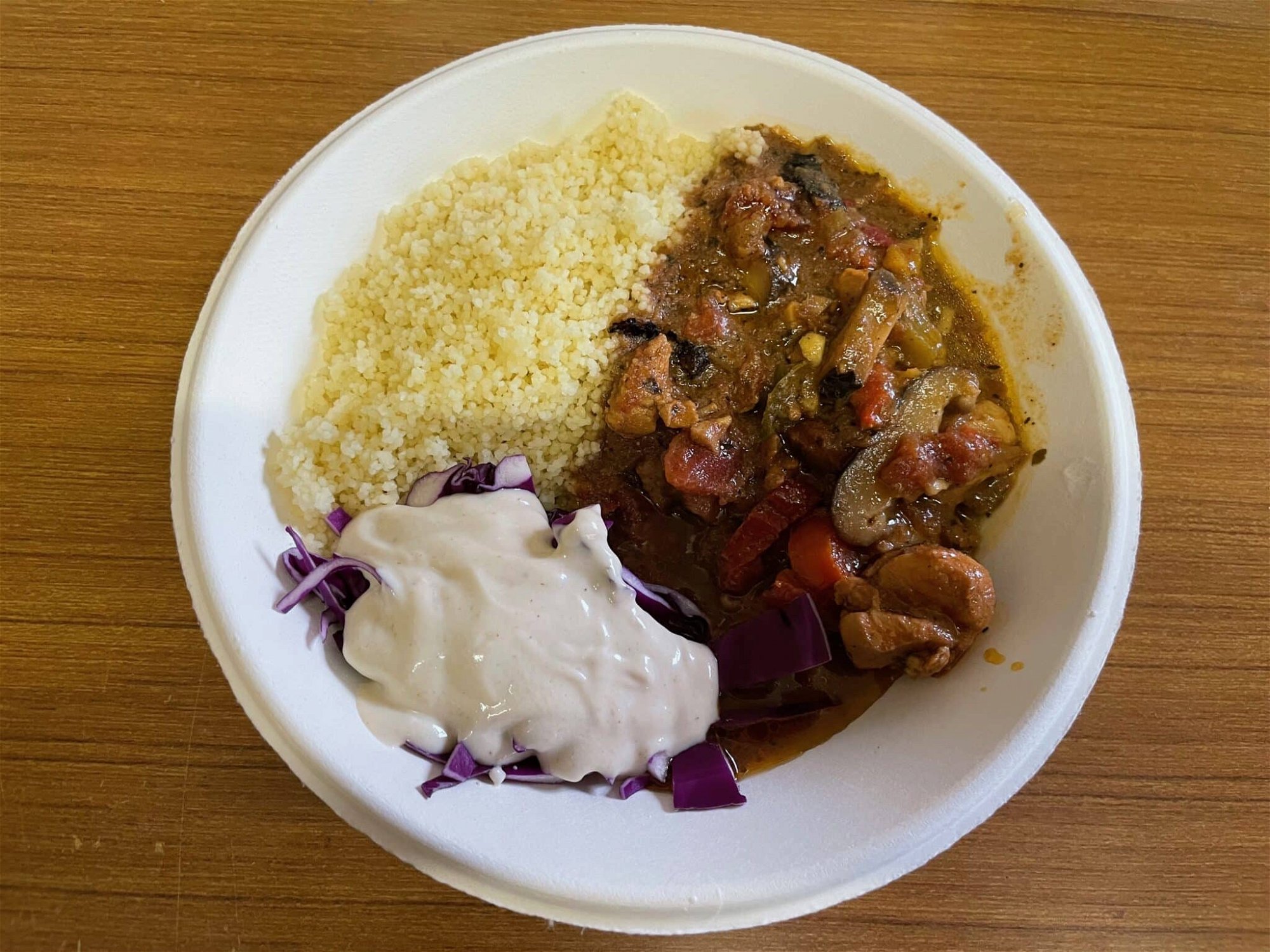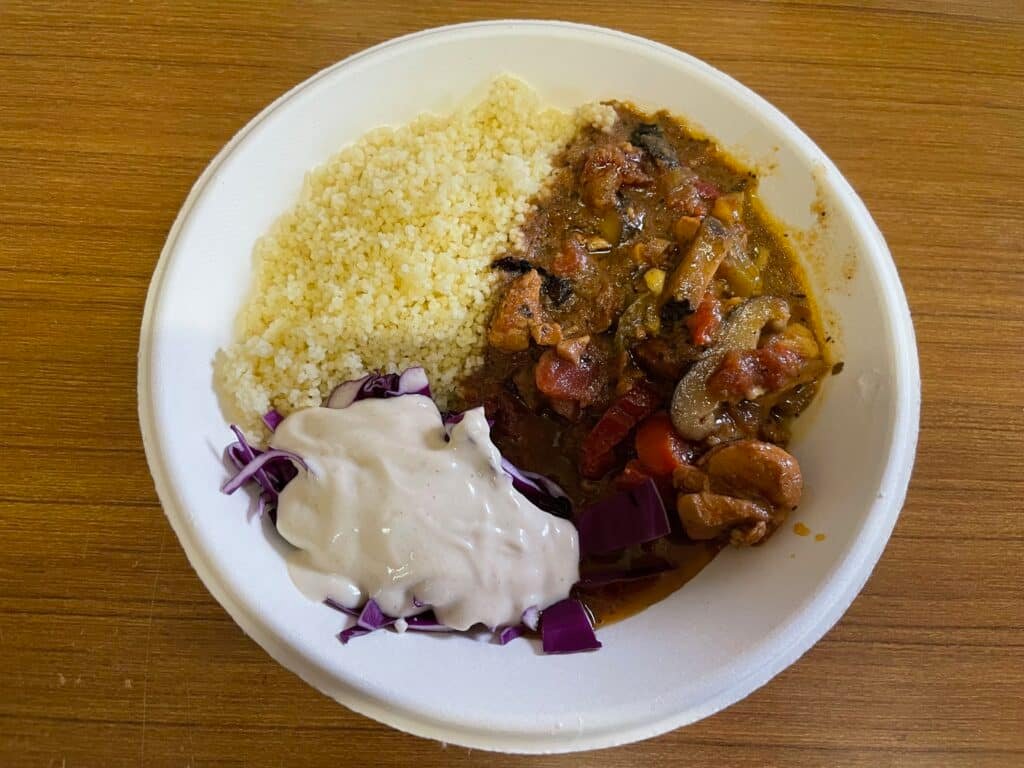 Shops
It was a lot of fun visiting the tables set up by the various shops. I was particularly impressed with Mecha Gracias, which is run by Japanese/Mexican couple in Taisho. The name is a very clever pun that would look nice on a t-shirt: Mecha, Osaka dialect for "very". I bought two bottles of wonderful Mexican jam and perused their collection of handmade Lucha Libre Wrestling shoes.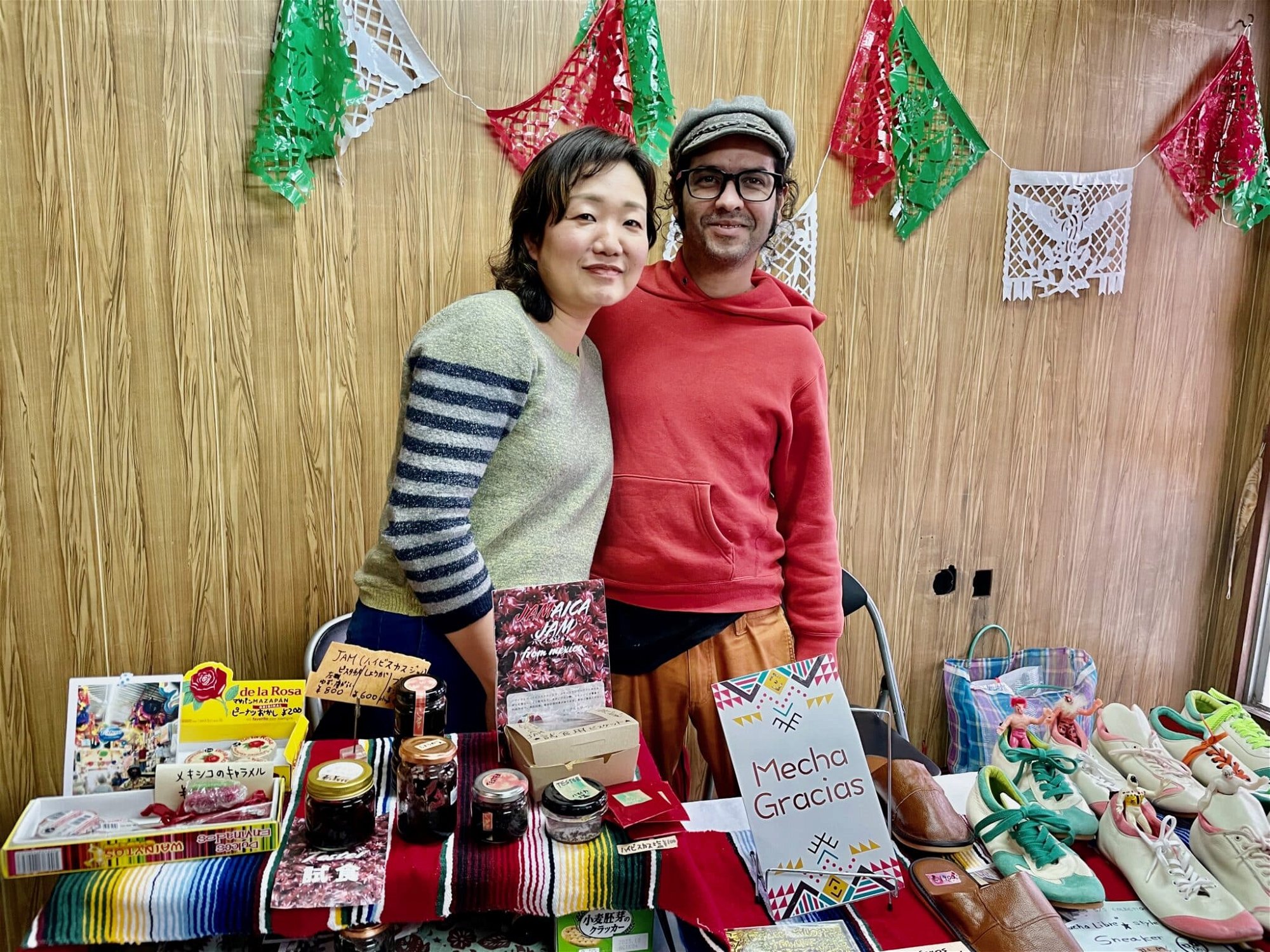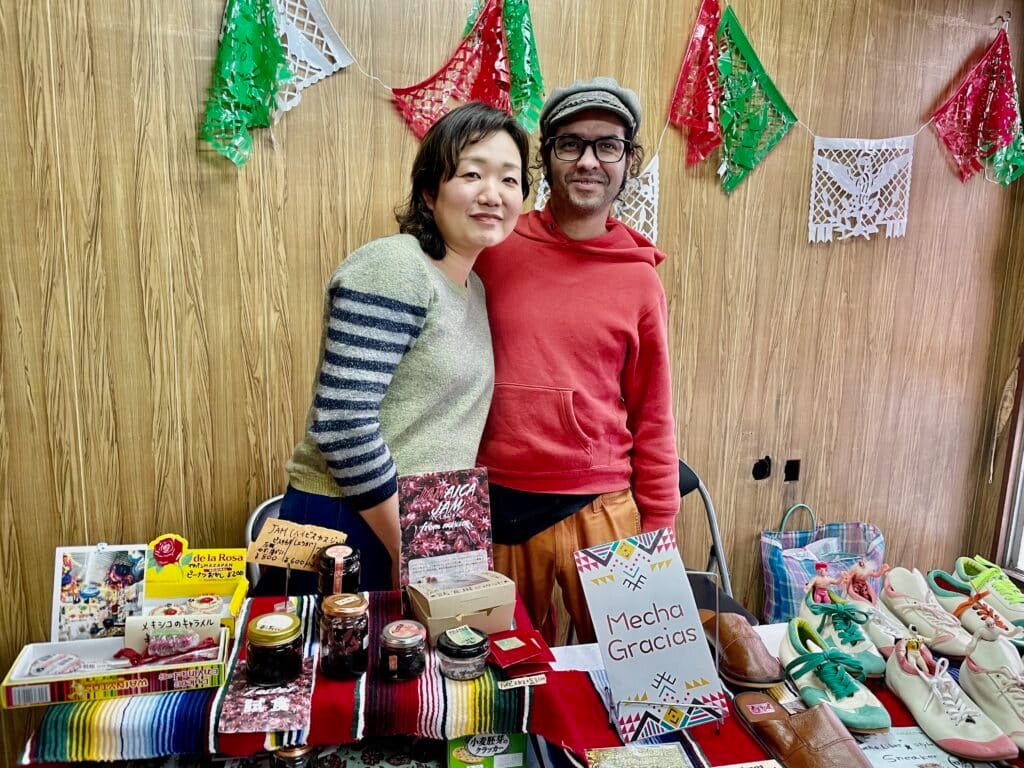 Live Music
The event featured musical performances from l'seowa, Kimu, Coni and a special collaboration featuring all three of the aforementioned performers called Showazans, which is named after Mt Showa. I really enjoyed their performance and catchy harmonies. Click on the links to get information about each artist and their upcoming live performances.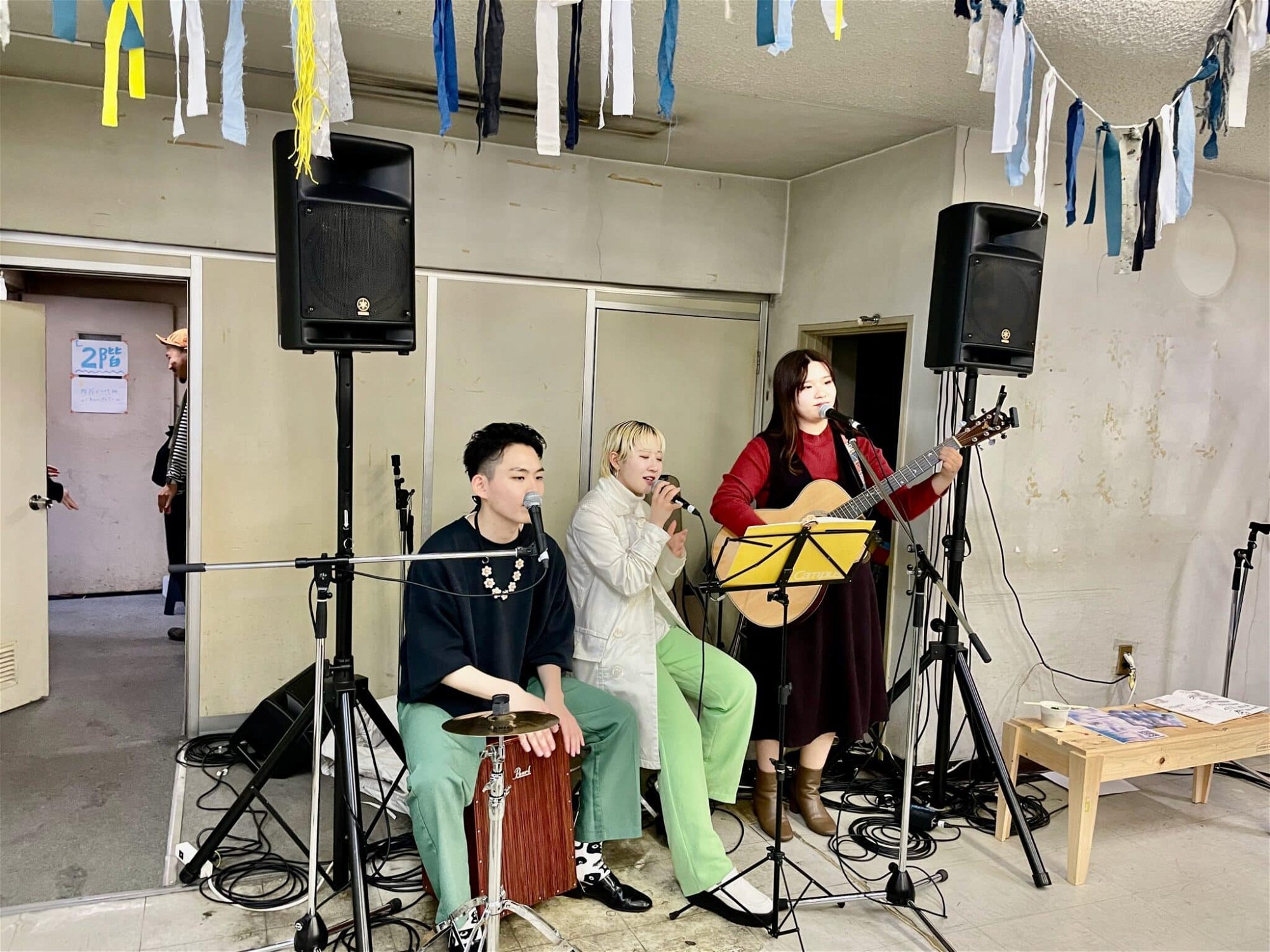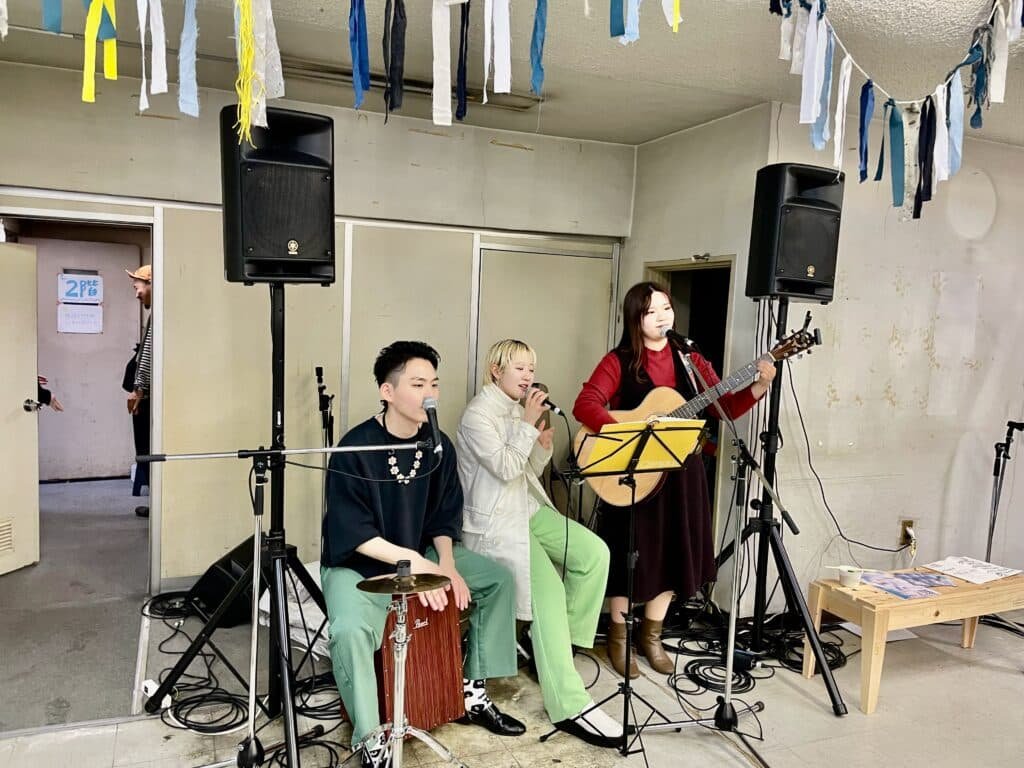 Coffee Break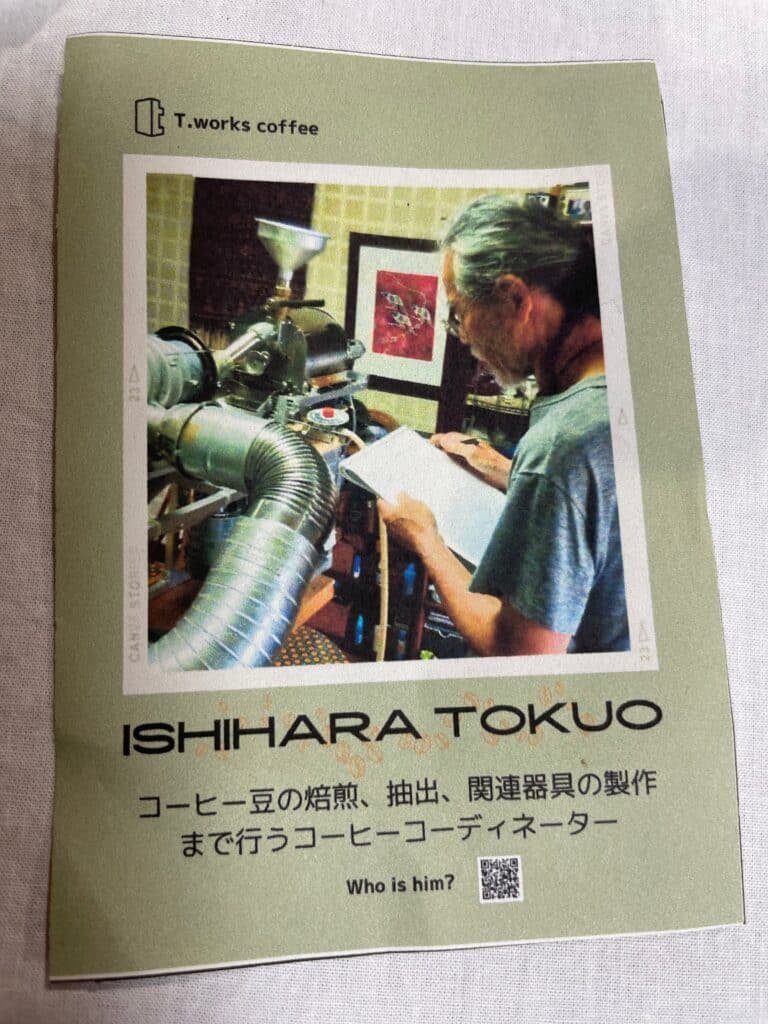 As the event started to wind down, I felt myself in need of some coffee. I stopped into a room upstairs that was occupied by T-Works. I had a very nice chat with Tokuo Ishihara, who makes handmade coffee grinders and distillers at his workshop in Taisho. Ishihara-san does not have shop, he mainly attends events like this one. He suggested I try the Peruvian blend and it was a good choice. It warmed me up on a wet and rainy day.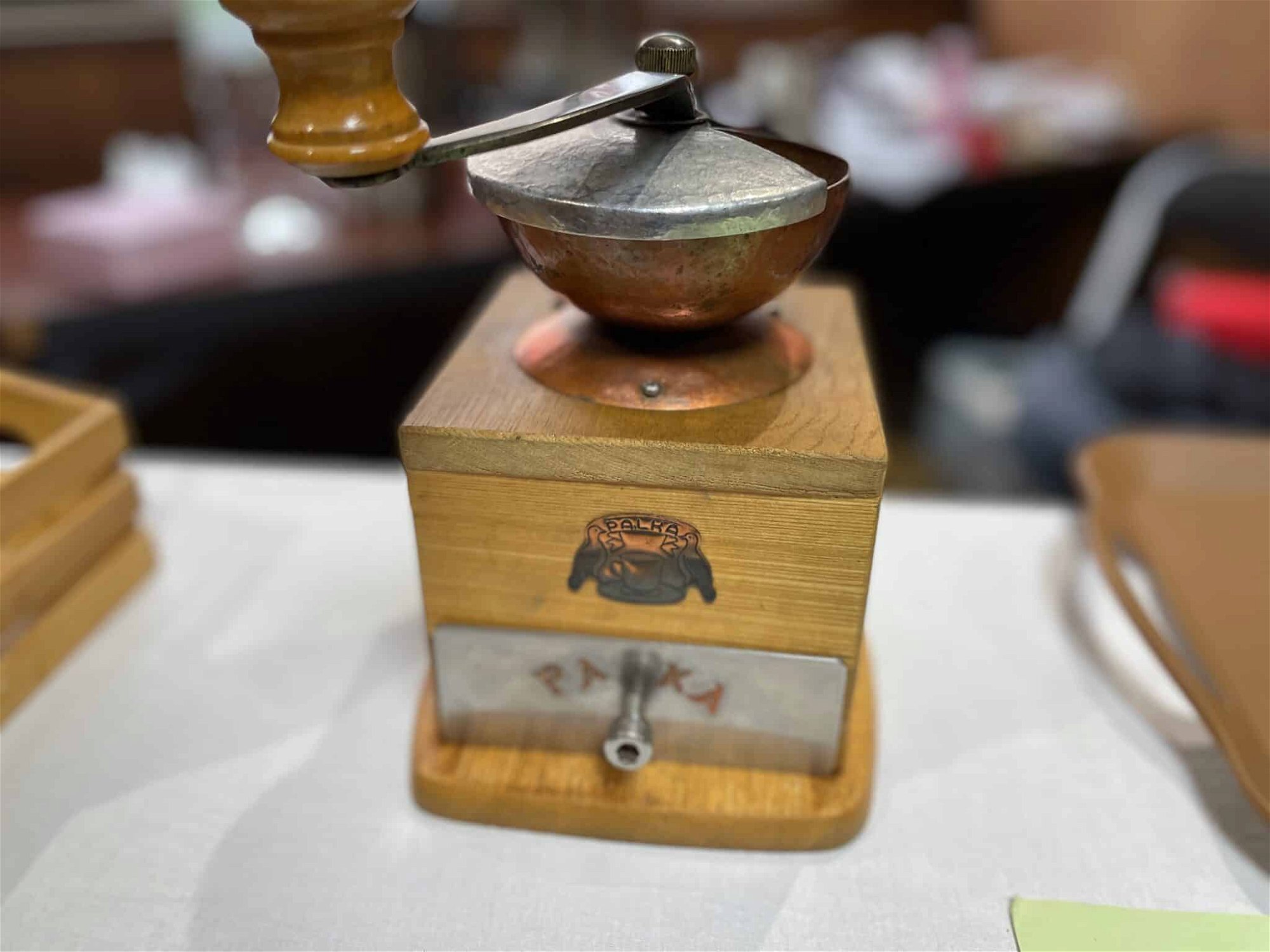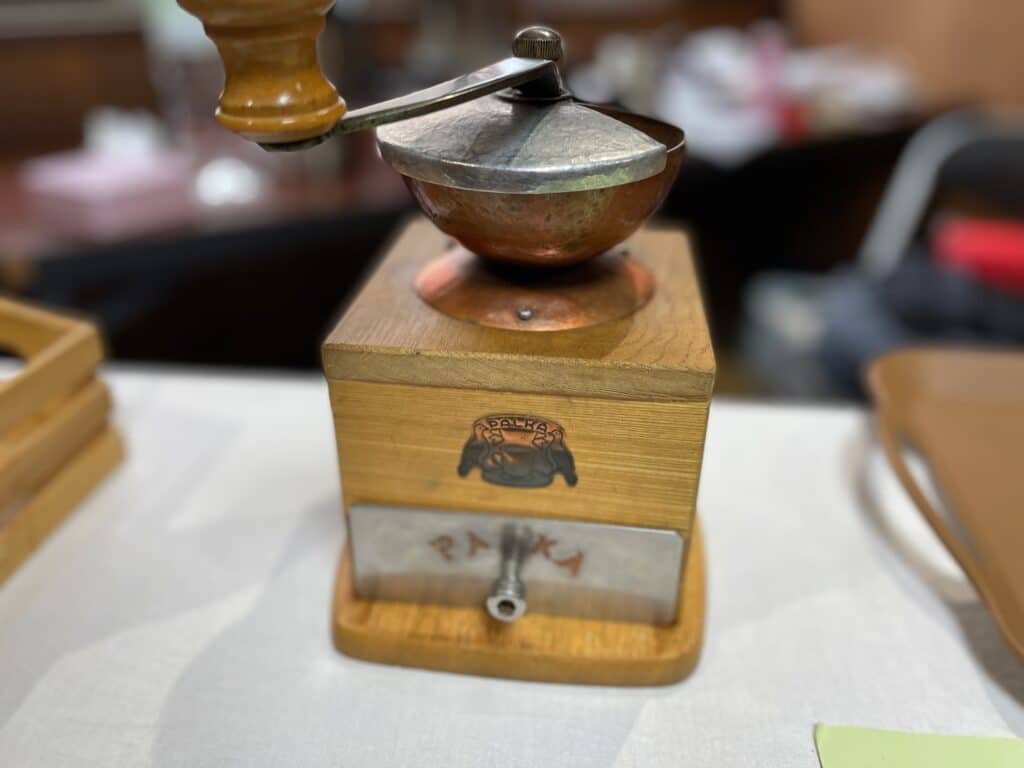 It was nice to learn that the six Taisho Tomolo Marche events were considered a success and the ward plans to hold similar events next year. I plan to attend next year to see some of the same faces again. It would be great if more wards start doing holding similar events because they are a great way to experience lesser-known areas of Osaka on a more personal level.