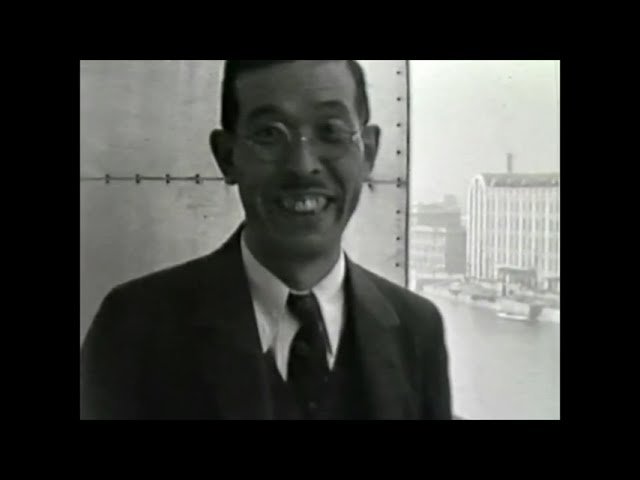 Today, Osaka is one of the most popular spots for tourists visiting Japan. Most people would know Osaka in its current form. However, there are very few locals, let alone tourists, who know what Osaka looked like more than 80 years ago. Do you know that Osaka was a larger city than Tokyo before World War II? At Osaka.com, we are very fortunate to have been contacted by one of our readers, Margaret Scott, whose father, John William Scott (1900-1964), used to live in the Osaka region. She told us about the story of John.
John lived in Japan for several years during the 1930's. He lived with his wife and three children in a house located between Kobe and Osaka. His third child, a son, was born in Japan. John worked for a US company which refined corn products. John was in Japan to help building corn refining factories. They produced corn oil (Mazola), corn starch (Argo) and corn syrup (Karo).
In Osaka, John's favourite past time was filmmaking. It was quite a complicated exercise in those days, unlike today. He and his family left Japan at the end of the decade, presumably due to the increasing hostility that eventually led to World War II.
John took a video in the Osaka-Kobe region during his stay in Japan. He left this treasured footage with his daughter, Margaret. Margaret's niece, being a professional filmmaker, was able to digitalize the film and preserve it.
At Osaka.com, we are very grateful that Margaret and her family allow us to exclusively publish this vintage 1930's footage of the Osaka region. It shows a bustling city with high level of commercial activities and fashion culture for its time. Please leave us a comment on what you think. Also, don't hesitate to contact us at webmaster@osaka.com should you have any similar Osaka-related contents that you would like to share!