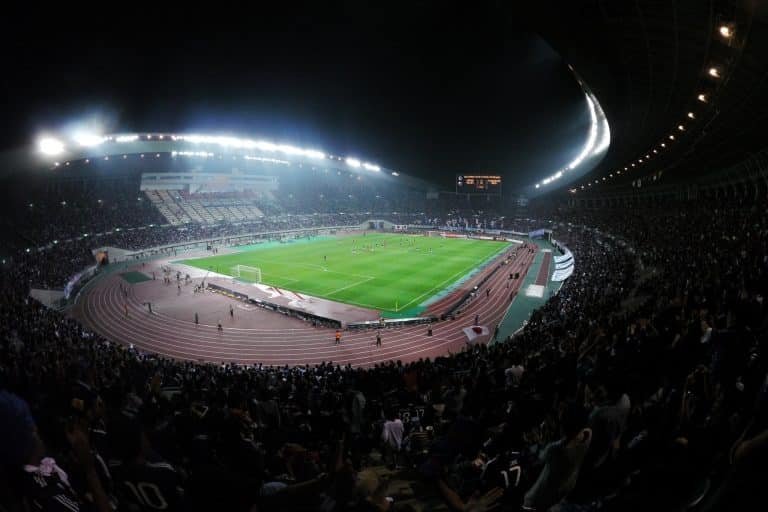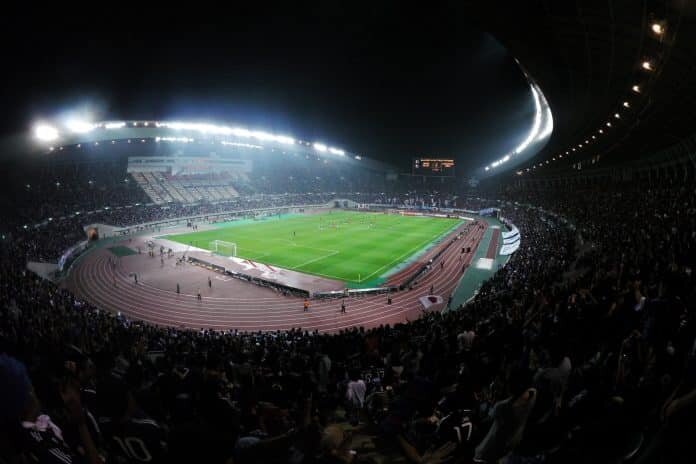 For those like me who love the game of football (or soccer as my American friends erroneously insist on calling it!) Osaka has two teams in the J-League (Japan's professional football league). However, only one of these teams actually plays in Osaka City itself. Higashi Sumiyoshi Ward
Cerezo Osaka, whose flamboyant style of open and attacking play is matched only by the flamboyance of their luminous pink home jerseys, call Higashi Sumiyoshi Ward their home.
The city's other big, and arguably more famous club, Gamba Osaka are actually based in Suita City, just to the northwest of Osaka's Yodogawa Ward.
Cerezo Osaka actually operate out of two different stadiums, which are almost next door to each other in Higashi Sumiyoshi Ward. For regular league games, where the crowd usually hovers around the 20,000 mark, the smaller Kincho Stadium is used. However, for bigger games, such as the famous derby with their city rivals Gamba, The 47,000 capacity Nagai Stadium is used instead.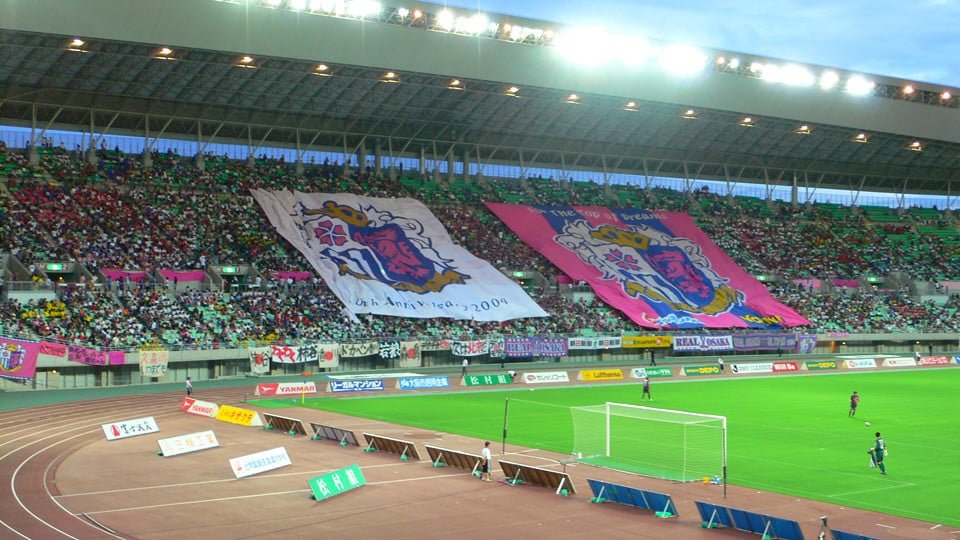 The two stadiums are actually part of a three stadium complex, which also includes the Yanmar Field Nagai, an athletics arena, which also served as an occasional home for Cerezo up until the modern refit of their current home was completed in 2007.
It may sound strange compared to other countries, but in Japan it is actually quite common to have two, three or sometimes even more sports stadiums and arenas in close proximity to each other. This kind of layout has served Japan well in the past when hosting events such as the FIFA World Cup and the upcoming Tokyo Olympic Games.
Indeed Nagai Stadium's official opening was as a venue for one of the play-off matches of the Olympic soccer tournament back in 1964.
It wasn't the happiest of baptisms however, as Japan were annihilated 6-1 by Yugoslavia, confining them to 8th place in the final tournament.
Nagai Stadium proved to be a happier hunting ground for the 2002 World Cup side though, as it played host to Japan's 2-0 victory over Tunisia which ensured they finished top of their group, surpassing two European heavyweights in Belgium and Russia.
The stadium also hosted England's goalless draw with Nigeria, as well as a thrilling quarter-final between two of the tournament's surprise packages Senegal and Turkey, with the Turks just edging it 1-0 after extra time.
In more recent years Nagai Stadium has also been a frequent host for the FIFA World Club Championship, hosting prestigious teams from all over the world. The likes of Barcelona, Liverpool, River Plate and Bayern Munich have all graced the turf of Nagai Stadium at one time or another.
Indeed, if you love Japanese football, or just sport in general, then a pilgrimage to Nagai Stadium is compulsory for any visitors to the area.
However, there's a lot more to Higashi Sumiyoshi than just football.
Despite being at the heart of Osaka City's urban sprawl, Higashi Sumiyoshi also provides something of a green oasis amidst all the hustle and bustle. This comes in the form of Nagai Botanical Garden.
Located just a short walk away from the stadium complex, and within easy reach of Nagai Station on Osaka's Midosuji Subway Line, Nagai Botanical Garden offers almost 23 hectares of natural beauty, peace and relaxation.
The Botanical Garden is as much a natural history monument as it is a nature reserve. With more than 1200 different flora and fauna on display, the garden takes the visitor on something of a guided tour of Osaka's biological and botanical past, from prehistoric times right up to today.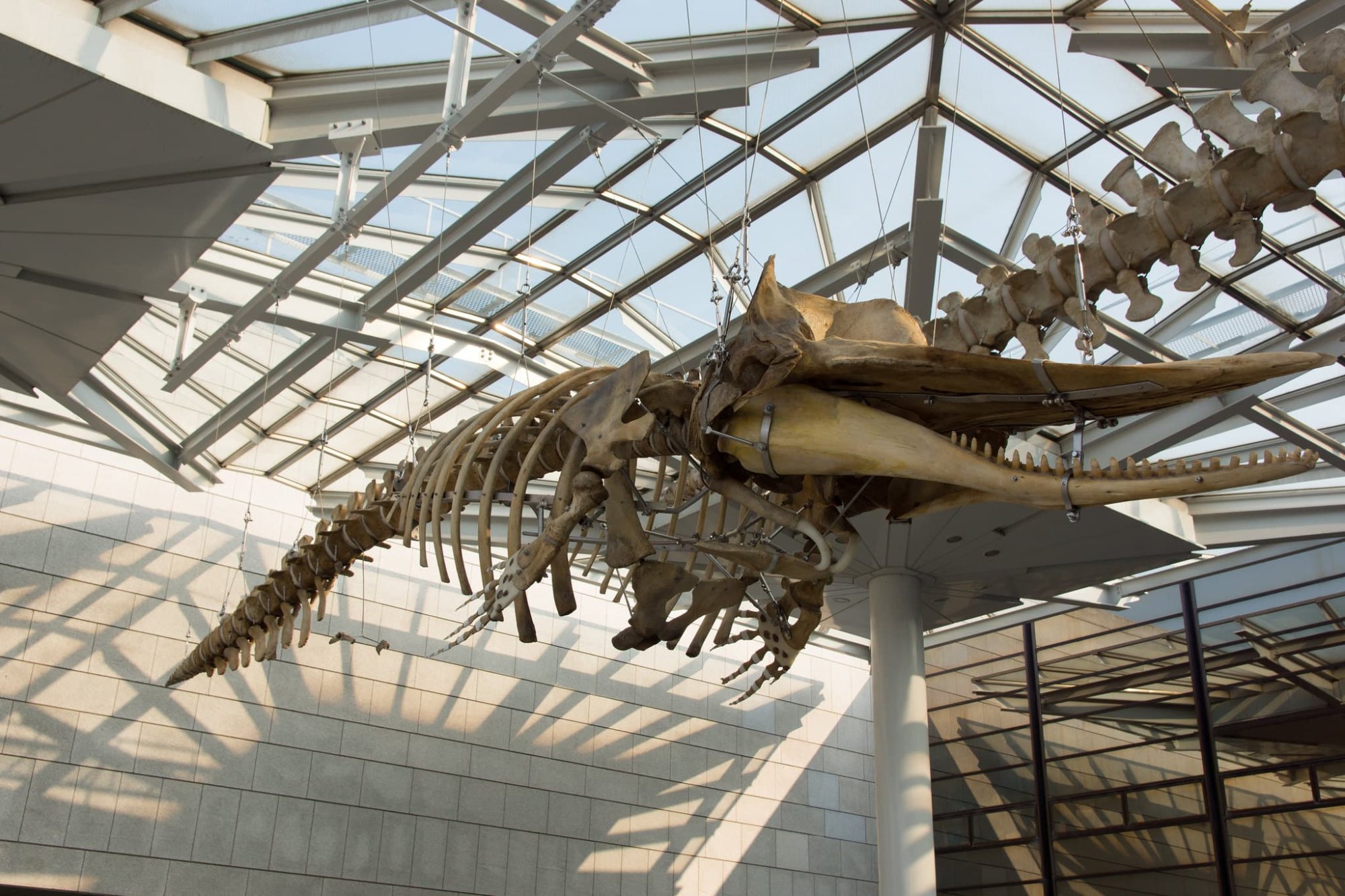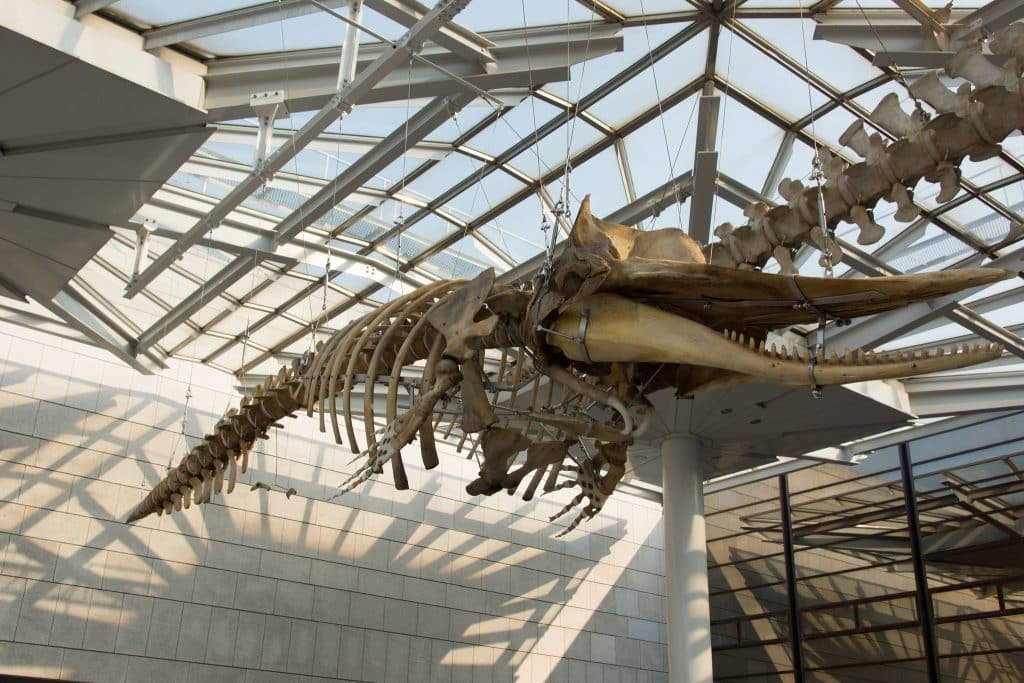 Perhaps the best time for visiting the Nagai Botanical Garden is from around March 20th to around April 15th each year, when the world famous "sakura" cherry blossom trees are in full bloom. Please not that since cherry blossoms reaching their full bloom is entirely dependent on the temperature and weather patterns, the exact timing of the blooming will vary from year to year. However, the Park's website is updated regularly in the run up to cherry blossom season so be sure to check back periodically in the run up to your visit.
Within the park you will also find another of Higashi Sumiyoshi ward's great highlights: The Osaka Museum of Natural History. With different sections covering zoology, botany, geology and entomology, the museum leaves no stone unturned, literally or figuratively, in presenting a comprehensive account of Osaka's history from the very earliest of times.
Their prehistory exhibit is especially worth a look. Seeing the sheer scale of a full mammoth skeleton reconstructed in its entirety, it's incredible to think that these same massive creatures once walked along those same busy streets now dominated by commuters on a daily basis.
So, whether it's the giants of the football world, or the titans of the natural world you want to walk amongst, there's plenty to experience and enjoy in Osaka's Higashi Sumiyoshi Ward!