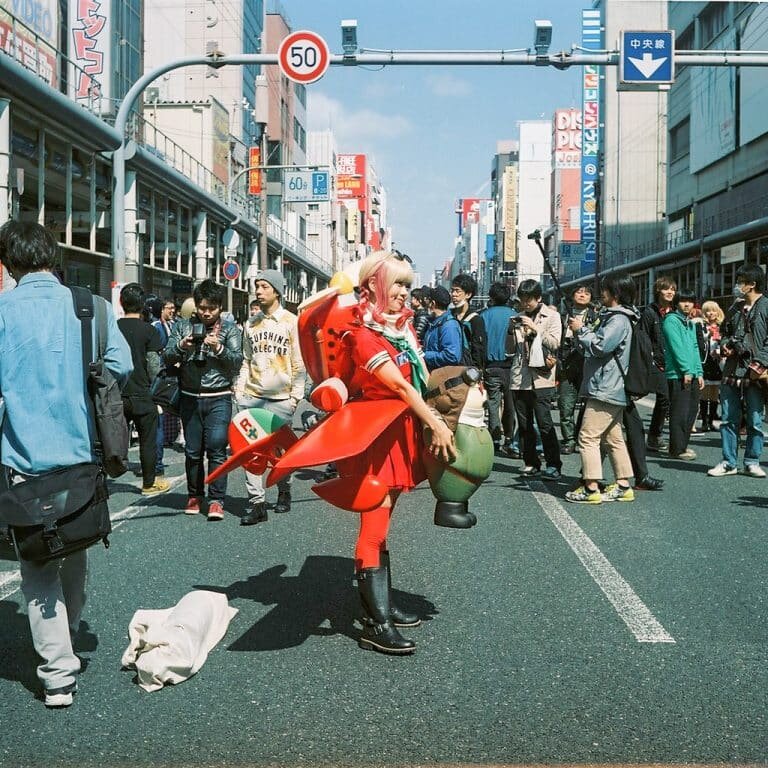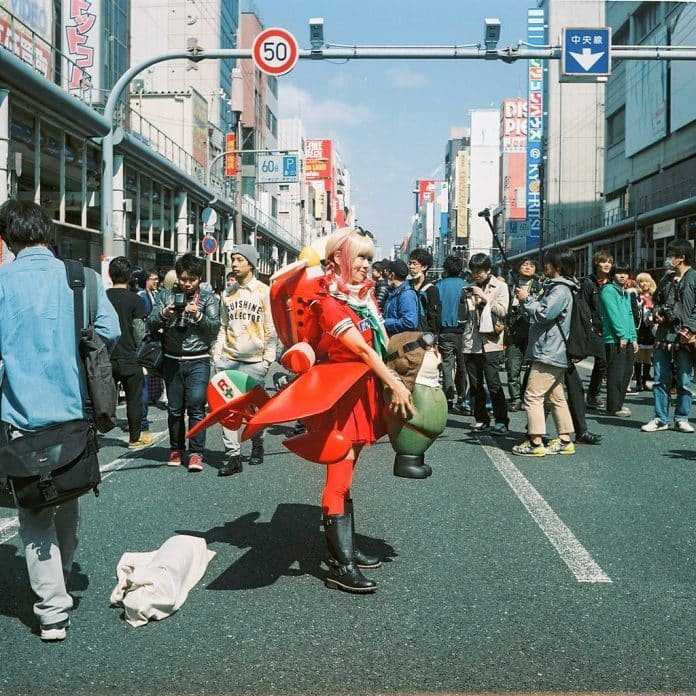 Naniwa Ward, despite being right in the center of Osaka, has always attracted those who perhaps don't quite fit in with the cultural mainstream. naniwa ward osaka
For many lovers of all things concerning gadgetry and geek culture, a trip to Akihabara in Tokyo is seen as a sort of pilgrimage. However, in recent times, Osaka has cultivated its own "Electric Town", one that has grown to become a Mecca to cosplayers and video game lovers in its own right.
Nipponbashi Den Den Town, as it is now known, has an assortment of second hand game stores, anime and model shops, and of course not forgetting the famous, or perhaps I should say infamous, Maid Cafes.
Whether you want to be pampered by one of these beautiful young ladies, track down that rare model kit or retro video game, or just immerse yourself in a wave of wonderful weirdness, Den Den Town is well worth a visit.
If you are after retro games (I myself am something of a collector of Sega games from the early 90s), then one shop you absolutely must visit is Super Potato.
This oddly named retro games store has branches all across Japan, but their store near Den Den Town is one of their biggest. It was fascinating to browse through their huge range of original Super Famicom (Super Nintendo in the west) Sega Mega Drive (Sega Genesis in the US). Though many of the titles were familiar, in several cases the box art was completely different from what I remembered in my youth.
It was also fascinating to see the original Japanese versions of the many cartridges, peripherals and even games consoles that were either never released in Europe or that, when they did appear, did so in a radically altered form.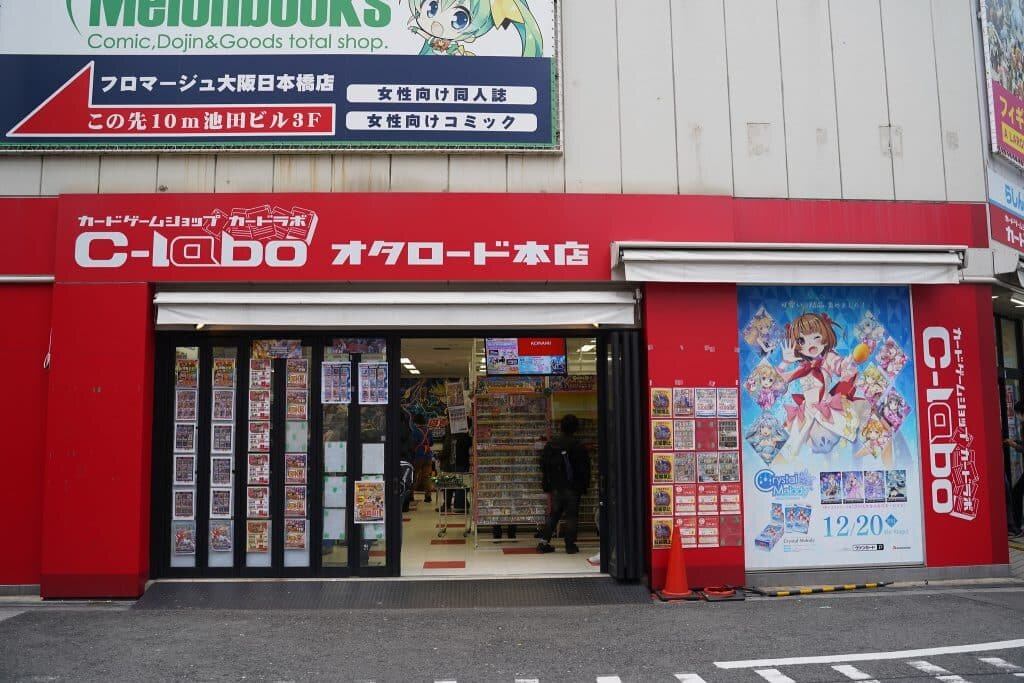 Probably the best time of year to visit Nipponbashi Den Den Town is in March, when the annual street festival takes place.
Perhaps second only to Osaka's famous "Triangle Park" Halloween party in terms of the number of costumed participants, the street festival represents one of Japan's biggest annual gatherings of cosplayers. Cosplayers are super-fans of particular comic book, anime or video game characters who like to dress up as them to attend events.
The costumes are often elaborate and quite spectacular to look at. Most cosplayers also pride themselves in the fact that their costumes are home-made.
Remember though, that if you attend the parade, it is established etiquette to ask the cosplayer's permission before you photograph them.
Heading south from Nipponbashi, you will soon come to Shin Imamiya.
Shin Imamiya and its neighbouring area of Imamiya aren't the most fashionable parts of Osaka. However, if you can look beyond the negative press, there's a lot to enjoy about these places. Just outside JR Shin Imamiya Station there is Spa World.
This multi-level health and relaxation complex offers 6 floors of hot spring onsen baths. Billed as the world's largest hot spring complex, the differing floors have an Asian and European theme. Access to these different themed areas rotates between male and female visitors on a regular basis.
The 6th floor is the communal area where both men and women can bath together, provided you bring your swimsuit with you.
The 7th floor is a recently opened hotel complex. It's a bit on the pricey side, but the location is excellent and it does come with excellent views of the nearby Tsutenkaku Tower.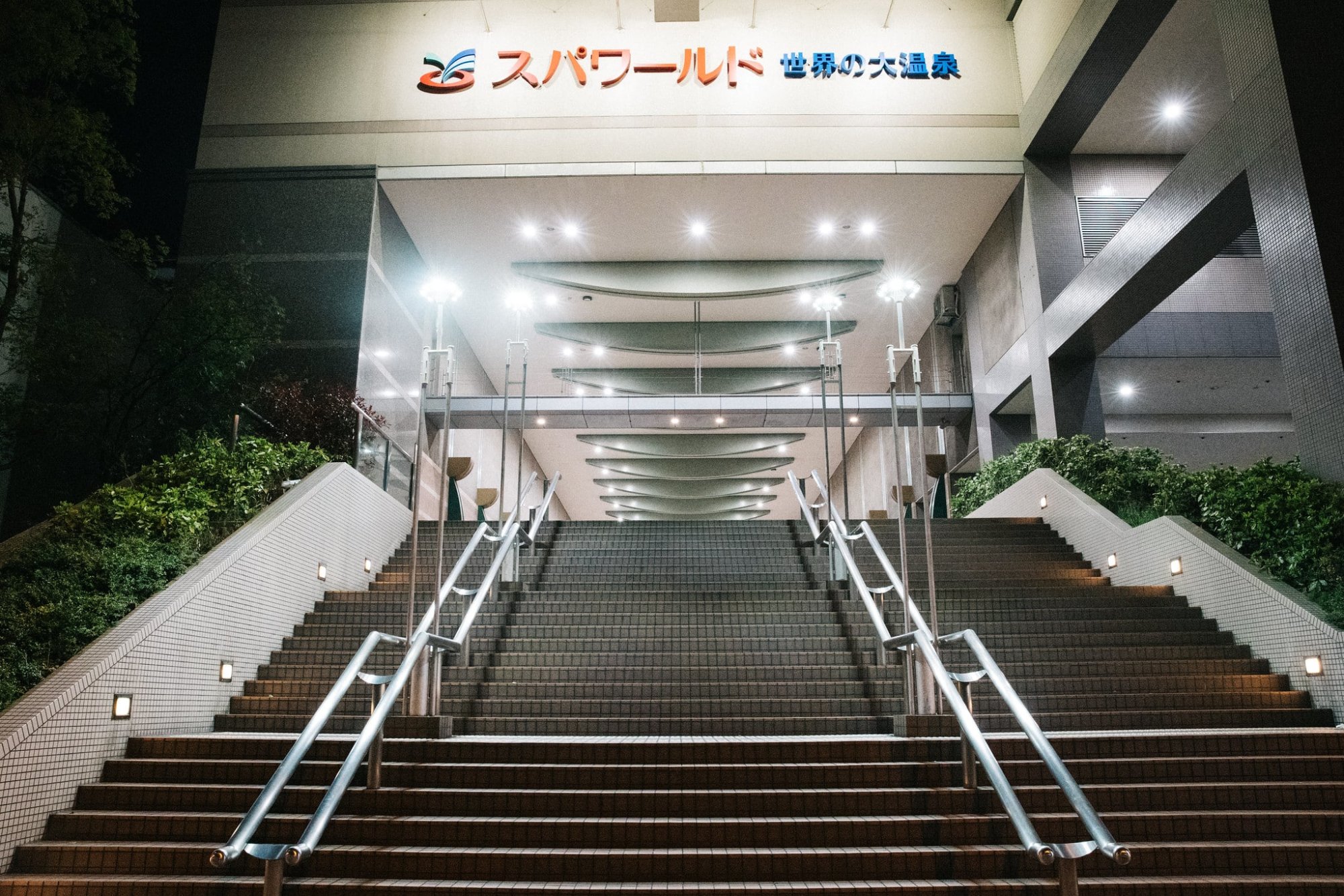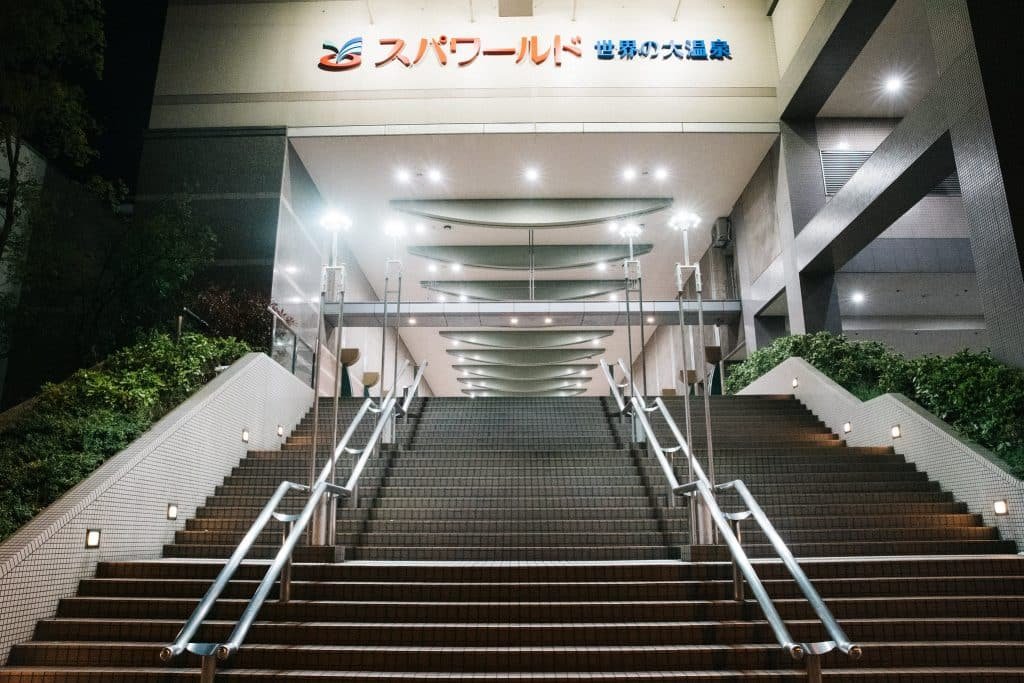 And speaking of Tsutenkaku….
This spectacular tower, built in 1956, has grown over the decades to become a symbol, not just of Japan's revival after the war, but as a symbol of Osaka's own regeneration over the past few decades. Though it may have since been dwarfed in size by the likes of Suminoe Ward's Sakishima Building and the nearby Abeno Harukas, Tsutenkaku still holds a special place in the heart of many Osaka residents.
When you visit the tower, be sure to observe the local tradition of paying respect to Billiken.
This doll was enshrined on the fifth floor of Tsutenkaku's observation deck shortly after it opened and is said to be a symbol of hope and good luck.
When visiting the shrine it is said that placing a small donation in the box and rubbing Billiken's feet will bring you good fortune and prosperity in the months ahead.
A visit to the Tsutenkaku area is also a great opportunity for you to sample one of Osaka's favorite snack foods, Kushikatsu.
This deep-fried, breadcrumb coated pieces of meat and/or vegetables are dipped into a sweet brown sauce and then eaten. Remember the gold rule though, you can only dip your Kushikatsu in the sauce once, no double dipping!
Whether its high technology, high towers, or feeling high as a kite after some time in the hot spring baths that you're after, Naniwa Ward is the place to be!