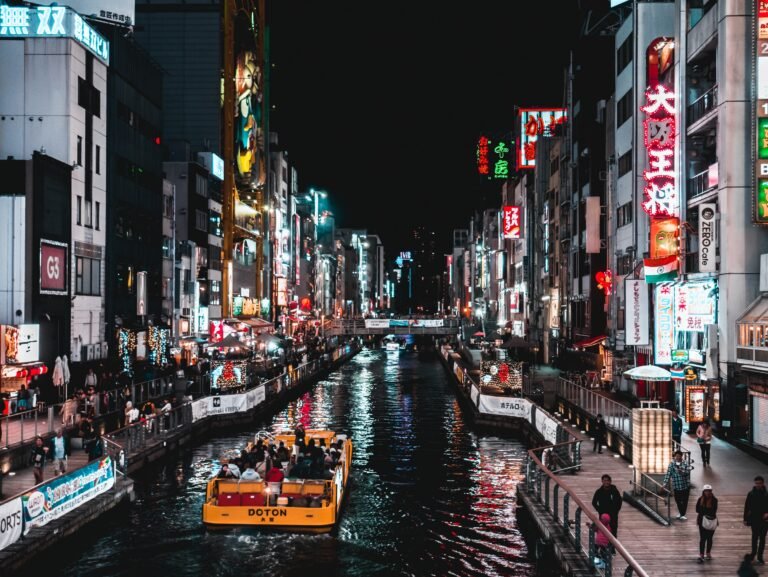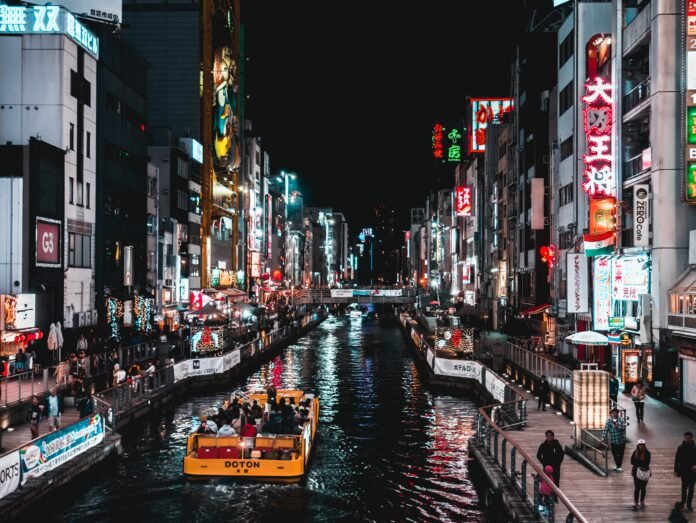 Osaka is one of the most popular venues for tourists in all of Asia. However, deciding where to stay when you visit for the first time can be a tricky business.
In a city with such a diversity of accommodation options, the question of where to stay isn't easily answered.
A single traveler has a whole different set of priorities from a couple on a romantic break. A budget business traveler's expectations of where to stay will differ radically from those of a middle class family.
Thankfully, whatever your budget, size of party or indeed personal tastes in hotel decor, Osaka has something to offer everyone. So, before you decide where to stay on your next visit, please consult this handy guide.
Single traveler on a tight budget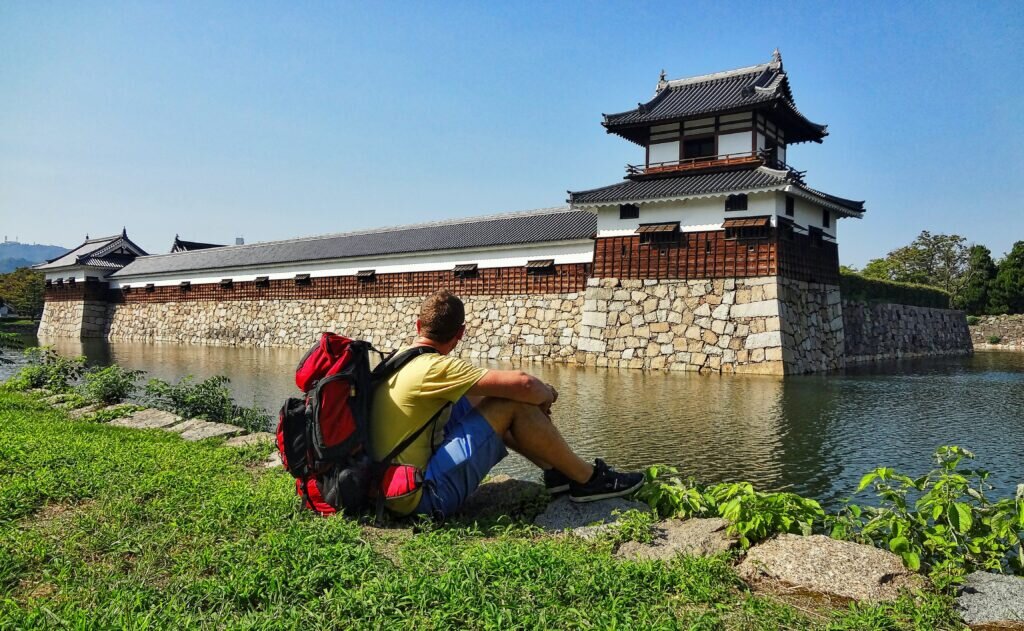 Perhaps the most common visitor to Osaka these days is the "backpacker". Usually these people will stop off in Osaka for a few days as part of a wider tour of Japan. If this is you, then your priority is probably to see as many of Osaka's sights as you can in a short space of time. With lots of locations beyond just Osaka on your itinerary, cost is also a major concern.
Accommodation need only be a place to sleep and to freshen up at the end of each busy day.
Here are a few budget options for those flying solo:
Hanmadang
This guesthouse is located in Ikuno Ward about 1600 meters from Imazato Station on the Sennichimae and Imazatosuji Subway Lines. They offer dormitory beds, male only, for as little as 1700 yen per night.
However, if you're like me and you value a little privacy (or you're just a little self-conscious about your snoring) then you'd probably prefer not to share a room with 5 other people.
In this case, Hanmadang has you covered, and the rates are still decent. A self-contained room, with a shared bathroom, starts from just 3,000 yen per night. All rooms are air-conditioned and include free Wi-Fi. The reception area at the site also has vending machines for those late night food and drink cravings. However, convenience stores are also less than 5 minutes' walk away. For more information, please check this link.
Karaksa Hotel Osaka Namba
If you're looking for something a little closer to the action, and you don't mind upscaling your budget a little then consider the Karaksa Hotel in Namba.
This simple, yet comfortable budget hotel has clean, well-decorated rooms and multi-lingual front desk staff. It is located in the heart of Shinsaibashi, just a 3 minute walk from Shinsaibashi-Suji, the famous shopping street. Another 5 or 6 minutes beyond that lies the Dotombori, home to a number of bars, restaurants and nightlife.
The best part about the Karaska Hotel however is the price. Rooms start from as little as 4,500 yen per night, which is incredible when you consider the location.
Hotel Wing International Select Osaka Umeda
It may have a rather long name, but thankfully if you stay here, your bill will be shorter!
Rooms at Hotel Wing start from as little as 5,000 yen per night. Considering it is within 7 minutes' walk of Umeda Subway Station and JR Osaka Station, this offers phenomenal value.
Umeda is the most expensive part of Osaka to eat out or go clubbing. Please bear this in mind when planning your evening activities.
Of course, if you're not travelling alone, then the question of where to stay becomes more complex:
A Couple on a Romantic Break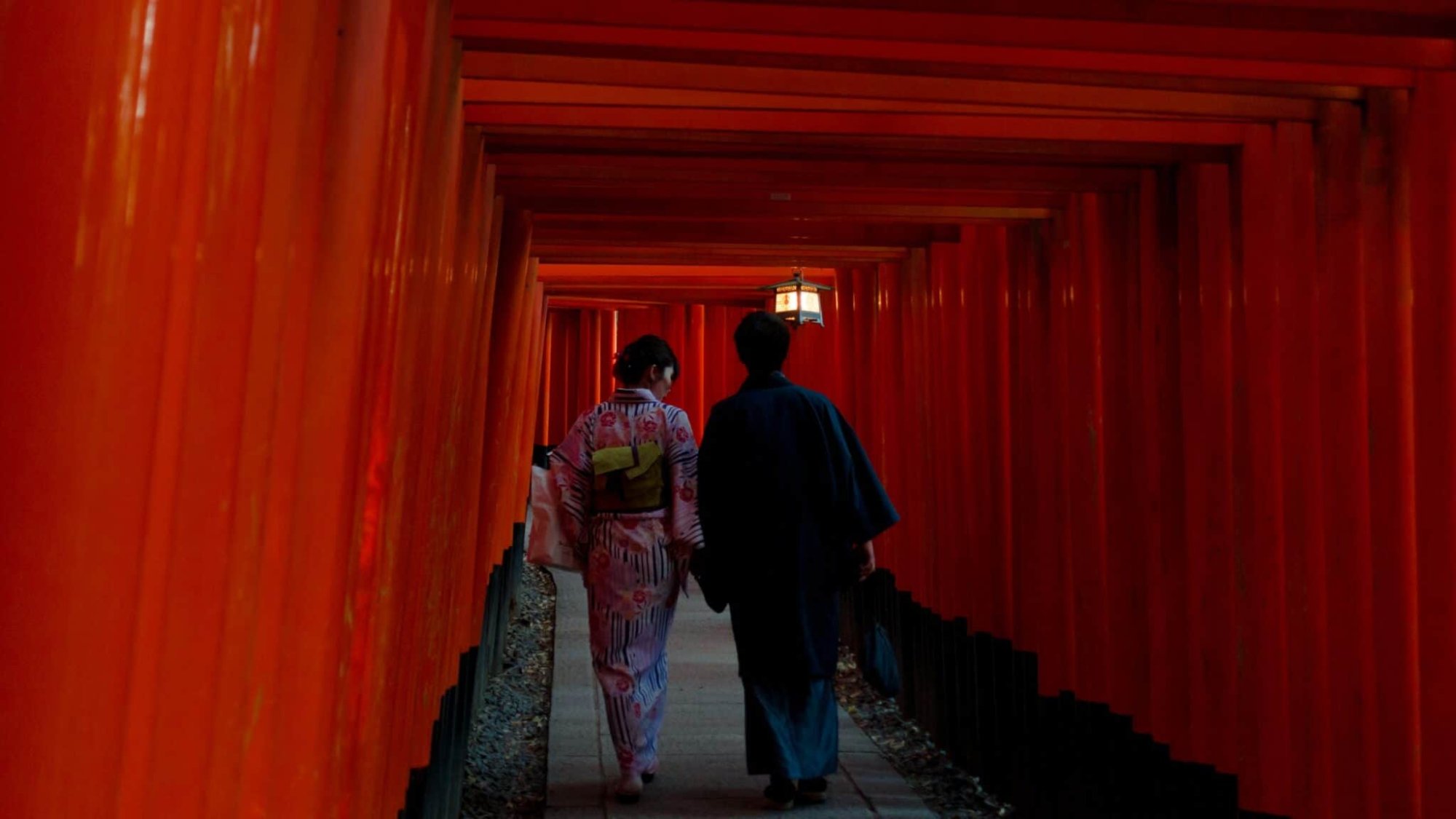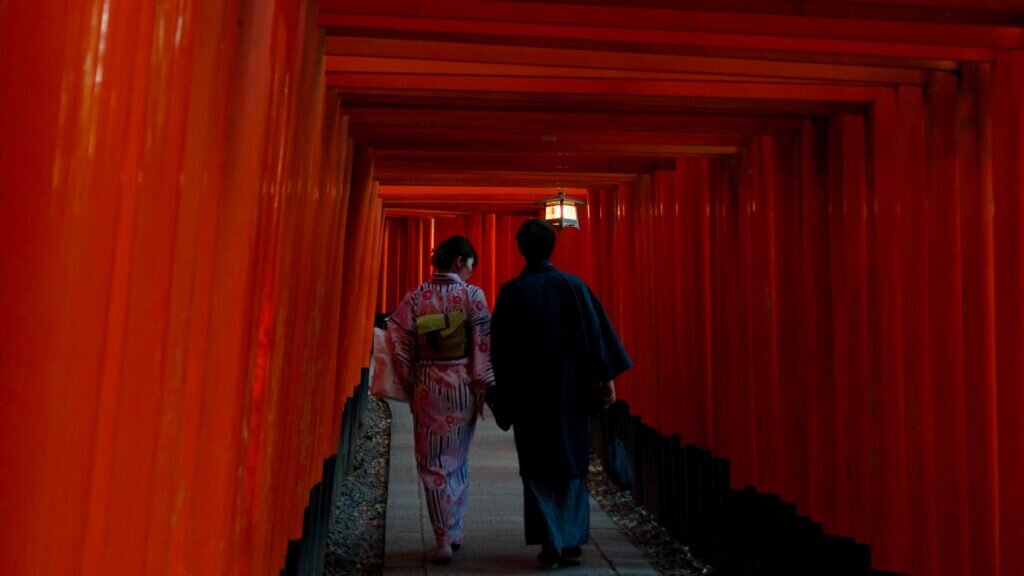 Though it may not be famed for its romantic side, Osaka is an excellent place to take your better half. As such, it also has no shortage of exciting, romantic places to stay for courting couples.
Hotel Chapel Christmas
This first suggestion may seem unconventional, but it is charming in its own way. There are few times of the year as romantic as Christmas, especially for couples in Japan.
So, this hotel for adults, in Nipponbashi, Chuo Ward, has an all-year round Christmas theme. Decorations are scattered all around the foyer and in each of the hotel's spacious and comfortable rooms. Large statues of snowmen, reindeer and of course Santa Claus himself are in the rooms. There's the option of Christmas-themed background music in each room too. At only 6,000yen per night, its well within most couples' budgets.
Hotel Chapel Christmas is undeniably romantic for lovers of all things Christmas. Then again, you may find getting intimate with your partner, while a life-sized Santa looks on, somewhat weird. If that's the case, then don't worry, as Osaka has plenty of other options in this regard.
Rihga Royal Hotel Osaka
If you want to treat your partner to something special, without breaking the bank, then this could be the place. For less than 10,000 yen per night, the Rihga Royal Hotel Osaka offers 4 star accommodation in the heart of the city center.
Situated just a 15 minute walk from JR Osaka Station or a 7 minute walk from Honmachi Subway Station, the hotel offers transportation links to pretty much anywhere in Osaka City in less than half an hour. However, for couples specifically, there is also the added bonus of the area around the hotel.
Directly across the road from the hotel, lies the Nakanoshima Boardwalk. This modern riverside walking path is the perfect place for a post-dinner stroll with your partner. In the daytime, you may even see some of the swans that like to gather at this part of the river from time to time.
In a bustling, and ever-evolving city like Osaka, the Nakanoshima Boardwalk is one of those great rarities. It is a place where time seems to slow to crawl. All that matters is you, your loved one and the gentle splashing of the waters against the riverside.
Osaka Marriott Miyako Hotel
Let's just say that you've got something very special in mind for your trip to Osaka with your partner. Maybe it's an anniversary, maybe you're celebrating getting married. Perhaps even, you've chosen Osaka as the place where you will ask them that all important question…
If that's the case then only the very best will do. So, what could be better than a room with the ultimate view? A room on the upper floors of Osaka's tallest building.
The Osaka Marriott Miyako Hotel is part of Abeno Harukas, Japan's largest commercial building. Tokyo Sky Tree is taller, but technically that is considered a communication tower, not a building as such.
Rooms here don't come cheap, with prices starting at around 40,000 yen per night. The prices also increase by several magnitudes if you want one of the more luxurious suites. But hey, this is a once in a lifetime thing, so money is no object, right?
Well, if your heart, and indeed your wallet, can handle the stress, then you are in for a truly 5-star experience. Everything about the Osaka Marriott Miyako Hotel just screams luxury and prestige. Even the elevators have gold panels.
Of course, while some of us go to Osaka for romance, others have no choice. We are sent there as part of a work assignment. If that's the case, then not to worry, Osaka has a plethora of options for the business traveler too.
Coming to Osaka on Business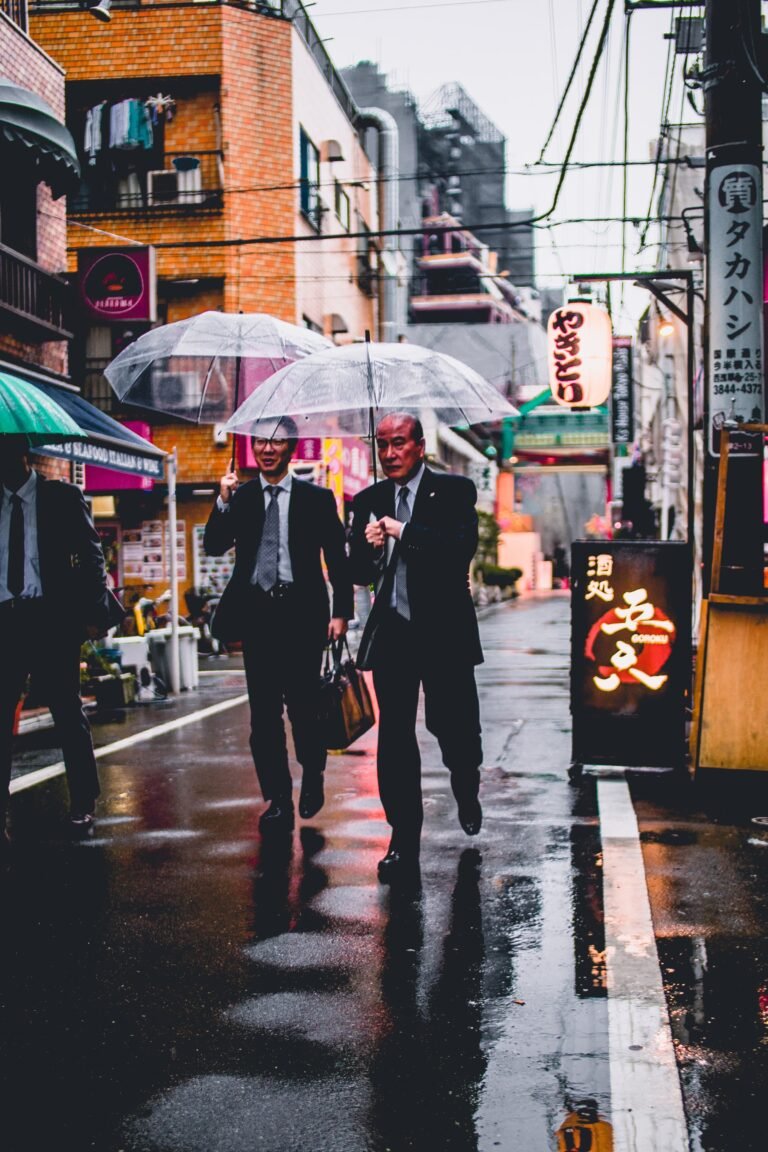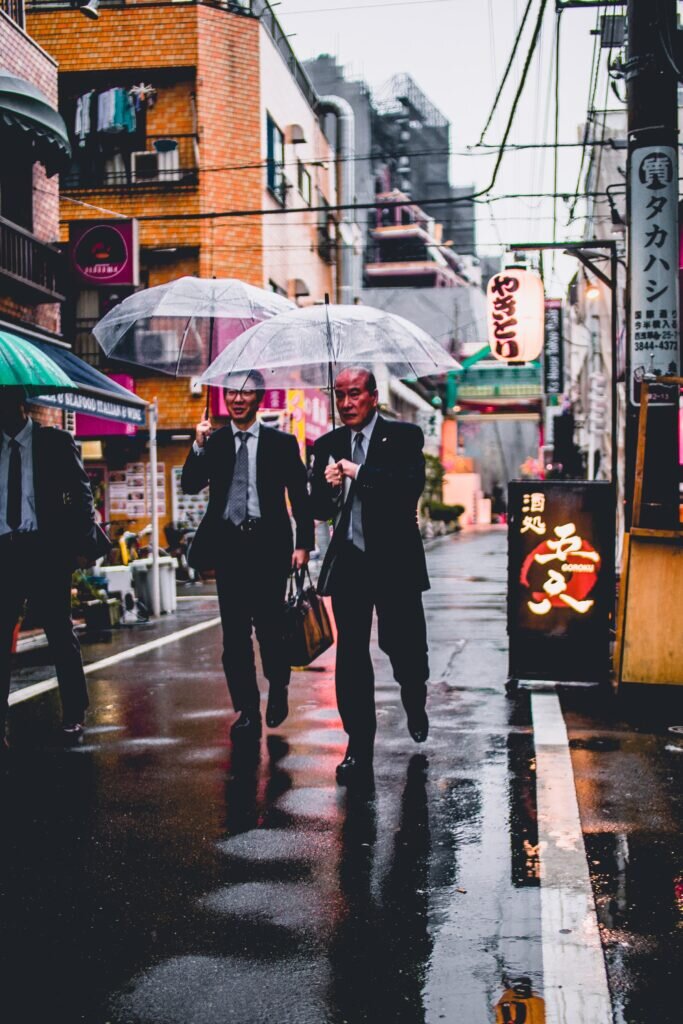 If you're coming to Osaka on business then, in all likelihood, your priority will be location. When you're not in your hotel typing up reports you'll probably be working between Osaka's three main business districts.
With this in mind, I have selected one hotel from each of the three hubs: Umeda, Namba and Tennoji, for you to choose from. Of course, please bear in mind that whichever of these locales you are based in, you can easily reach the other two in, at most, 20 minutes by train.
So, feel free to choose whichever hotel best suits your mood, or your company's budget.
Hotel New Hankyu Umeda
This hotel is a long-standing favorite with both business travelers and tourists alike. It is located just across the street from JR Osaka Station and connects directly to the famous Hankyu Department Store.
The Hotel New Hankyu Umeda offers a range of both western style and Japanese rooms, with all modern comforts catered for. Prices are also reasonable, with economy single room rates sitting at around 10,000 yen per night.
The area immediately surrounding the hotel has an assortment of bars, restaurants and shops. The Hankyu railway line, in the basement of the building, allows transfers to Kyoto in less than one hour.
Swissotel Nankai Namba
This luxury hotel in the Namba area combines the very latest in cutting edge communications and conference facilities with a distinctly European style and elegance. Unlike some of the other hotels on this list, Swissotel Nankai Namba also has an excellent set of on-site cafes and restaurants. You won't find a better breakfast in all of Namba, perhaps all of Osaka!
One particular highlight of your stay at Swissotel that I will personally recommend is Tavola36.
Located on the hotel's top floor this relaxing restaurant/café is the perfect venue to enjoy afternoon tea as you iron out the final details of that all-important business deal. They also have a fantastic line in European cakes and an excellent Earl Grey Tea!
As a premium venue, the rates that Swissotel charges are also something of a premium. However, if you book at the right time, on the right day, you can get a single room for as little as 13,000 yen per night. Expect, however, to may more than 20,000 yen per night during busy or peak times.
Ave Tennoji Hotel
Just 30 seconds from JR Tennoji Station sits what is not the most glamourous, but perhaps the best all-round value of the business hotels on this list.
Rooms here start from 9,000 yen per night, with capsules available for even less. I also highly recommend the Japanese style breakfast, available from 7am each morning for just 450 yen.
The Ave Tennoji Hotel is a basic business hotel. However, it has everything the business traveler could need. Most of all, its convenient location means that not only Osaka City, but also the Prefecture's two international airports, as well as the neighboring cities of Kobe and Kyoto can all be reached in a little over an hour. When business travelers decide where to stay, connections are important.
The Mio department store, just across the street above Tennoji Station, also makes for an excellent opportunity to pick up some last minute souvenirs for friends and family, before heading home at the end of your trip. The nearby Abeno Q's Mall, a mere 5 minute walk away, offers excellent, competitively priced food and drink options too. Personally, I like nothing better than to stop by The Hub, a British-themed pub, for a chilled pint of Guinness at the end of a busy business day.
Not all travelers to Osaka have the luxury of leaving the kids at home though. So, if you're unsure where to stay in Osaka with your family, then don't worry, we've got you covered too.
Visiting Osaka with Your Family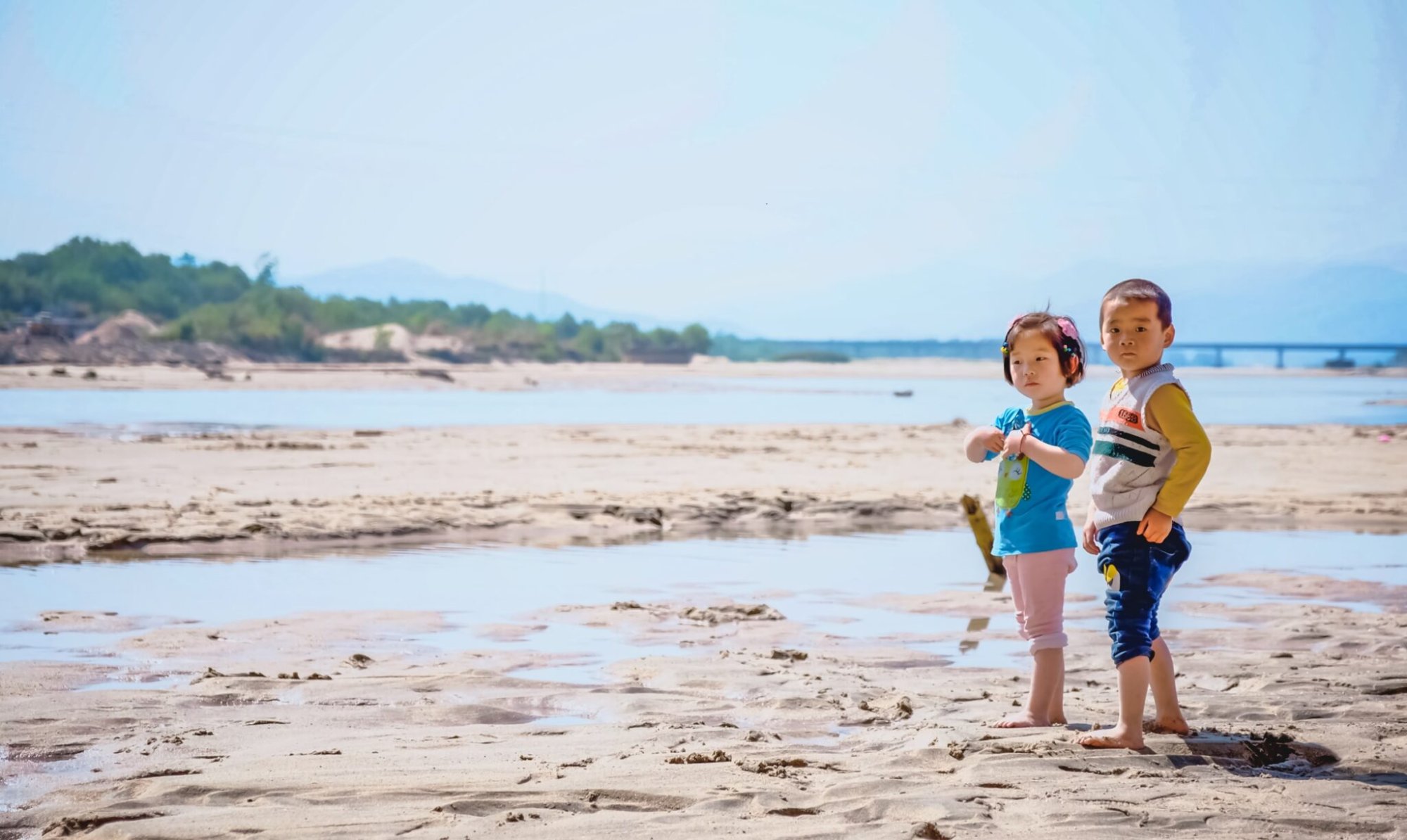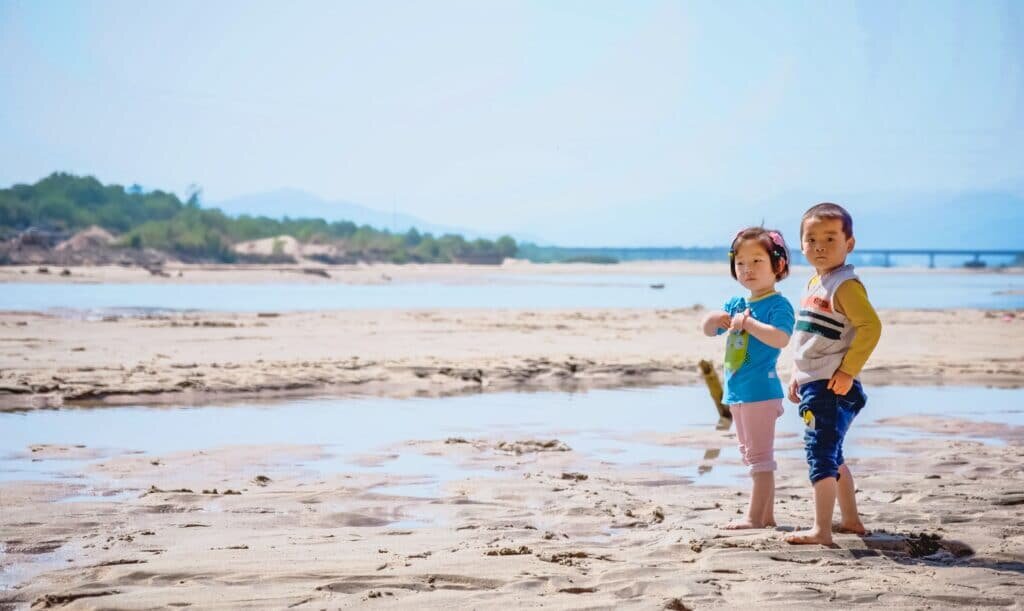 Osaka is a city filled with entertainment for adults, but there's also plenty for the kids to do as well. Some hotels are especially well located with families in mind. Here's a few family friendly suggestions:
Hotel Seagull
Families on a budget will struggle to find better value or a better location when decided where to stay in Osaka, than Hotel Seagull. Located next door to the famous Kaiyukan aquarium, in Osaka's Minato Ward, this seafront hotel offers rooms for as little as 8,000 yen per night. Even at peak times, a family of four or five could stay at Hotel Seagull for less than 25,000 yen per night.
Not only is the aquarium right next door, but you'll also find plenty of local, tourist friendly restaurants and cafes less than 5 minutes' walk away. The nearby Tempozan Market Place also has dining options, as well as a Legoland visitor center and one of Japan's largest Ferris Wheels to keep the kids happy.
Additionally, the world-renowned Universal Studios Japan is just a 10 minute ferry ride across the bay away.
However, if you want something a little closer to USJ, then you may want to consider our next option:
Park Front Hotel at Universal Studios Japan
Located right at the front door of the Universals Studios theme park, The Park Front Hotel is about as close to the action as one could get.
As anyone who has been to Disney World or other similar resorts elsewhere would expect, customers at this hotel pay a premium. However, the smiles on your kids' faces when they can walk a mere 20 meters to the front door of USJ, makes that 30,000-40,000 yen per night more than worthwhile.
Once the park closes for the day, Park Front also allows very convenient access to the restaurants and bars that run along the street leading up to the park. These tend to open later than the park itself.
Additionally, if you want to explore other parts of Osaka in the evenings, then Universal City Station will connect you to JR Osaka Station in about 10 minutes.
Hotel New Otani Osaka
If, however, you're looking for something a bit more centrally located, then consider Hotel New Otani Osaka. With views stretching across the river to Sakuranomiya and Osaka Castle, Hotel New Otani offers all the comforts of a resort, with the convenience of a city center location.
Located in Tenmabashi, a mere 10 minutes by train from Umeda or Namba, few hotels can strike such a fine balance between giving families plenty to do at the hotel, whilst also offering such ease of access to the city.
Rooms at the Hotel New Otani vary in price quite considerably depending on the day of the week and the season in question. You could pay as little as 9,000 yen or as much as 35,000 yen depending on when you book.
General Advice for Visiting Osaka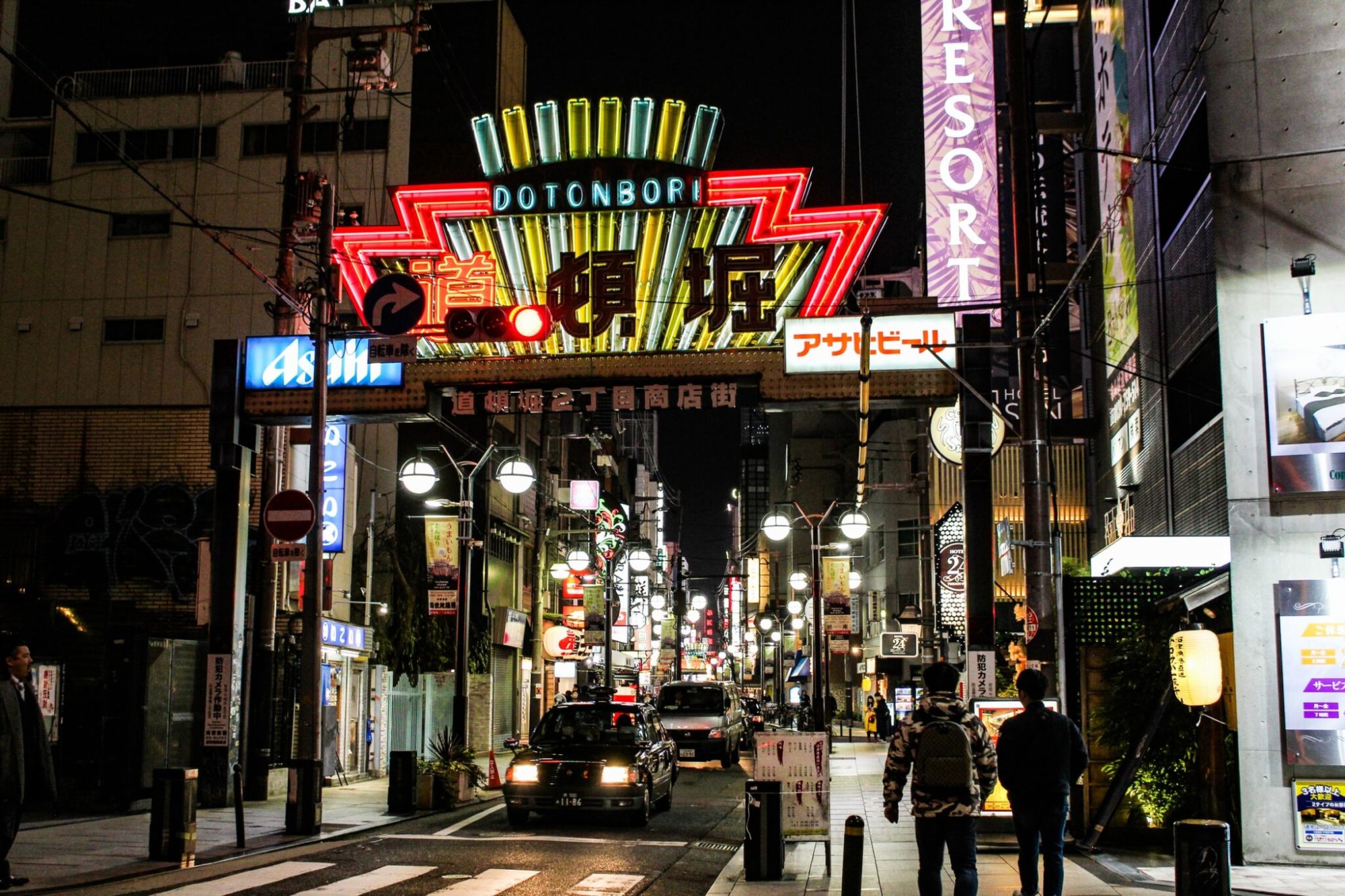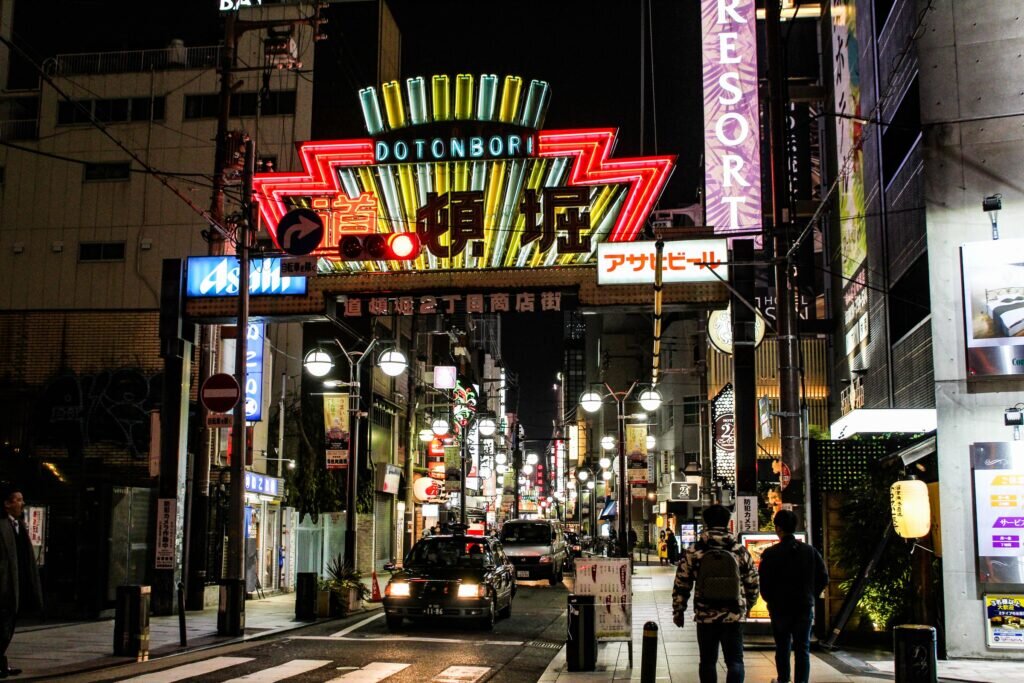 Wherever you stay when you're visiting Osaka, you are guaranteed a great time. However, there are a few important things to consider to make things go as smoothly as possible.
When to visit
Firstly, I highly recommend avoiding the busiest travel times, not just to save money on hotel rates, but also to avoid the crowds at the top attractions.
Golden Week, the first week of May, is always ridiculously busy and, when it comes to hotels, scandalously overpriced. Likewise the "Obon" holiday (usually held in mid-August), when prices get a little out of control, and crowding becomes a big issue.
If you aren't seasonally restricted in when you can visit Osaka then, in my opinion, the best times to visit are April or September. April has the cherry blossoms, and the temperate spring climate. September brings with it an end to the often oppressive summer humidity, but it's still warm enough for short sleeves on most days. If you're on a budget, the cheapest time to visit Osaka, for both flights and hotels is February.
Use Common Sense
Also, be aware that, like any tourist venue, it's a good idea not to venture into areas you don't know. This is especially important at night in places like Shinsaibashi, Shin-Imamiya and Kujo. All of these districts have red-light areas, which, as one would expect makes them no-go areas for families at night. I wouldn't recommend hotels in these areas, with the exception of Shinsaibashi, where the red-light district is confined to a small, easily avoidable area.
In the case of Shin-Imamiya there is also the issue of organized crime. However, as a general rule in Japan, when it comes to the Yakuza, if you don't bother them, they won't bother you. So if you see some of them around, just keep out their way and you'll be fine.
Remember, most of all, that Japan is a safe country. Though Osaka has something of a reputation among the Japanese, it is still significantly safer than most other major cities in other developed countries.
Where to stay? Well that's up to you, but wherever you select, thank you for choosing Osaka!
---
More travel tips
If you're interested in a really authentic Japanese experience, read our detailed guide to ryokans and where to find them in Osaka.
For the full 5 day itinerary in Osaka, check out our detailed guide and the best travel tips.