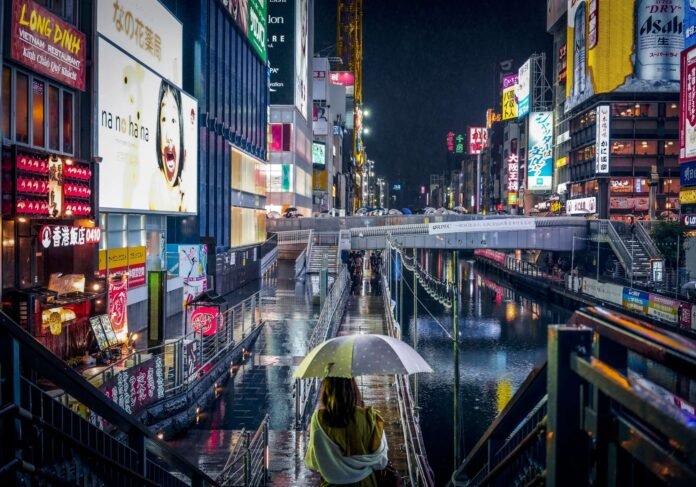 A rainy day on your holiday, or on a weekend, usually means bad news. Because what there is to do when it's raining outside? Osaka gets approximately 110 days of rain per year with June and July being the hottest and the wettest months. The rainy season usually starts in mid-July. But don't worry. As one of Japan's liveliest cities, Osaka is full of activities to enjoy in any weather. Here's our inspiration on what to do here on a rainy day.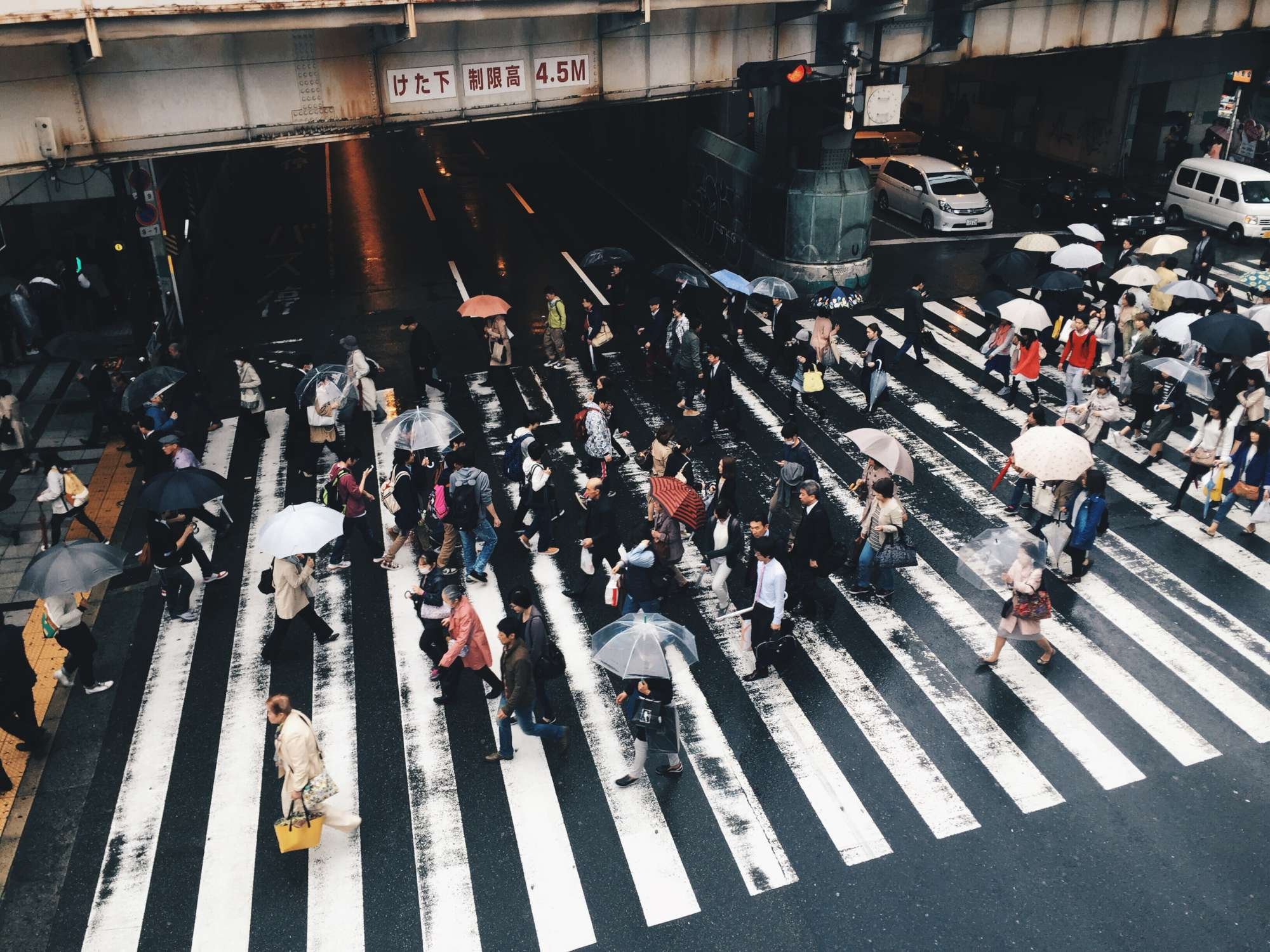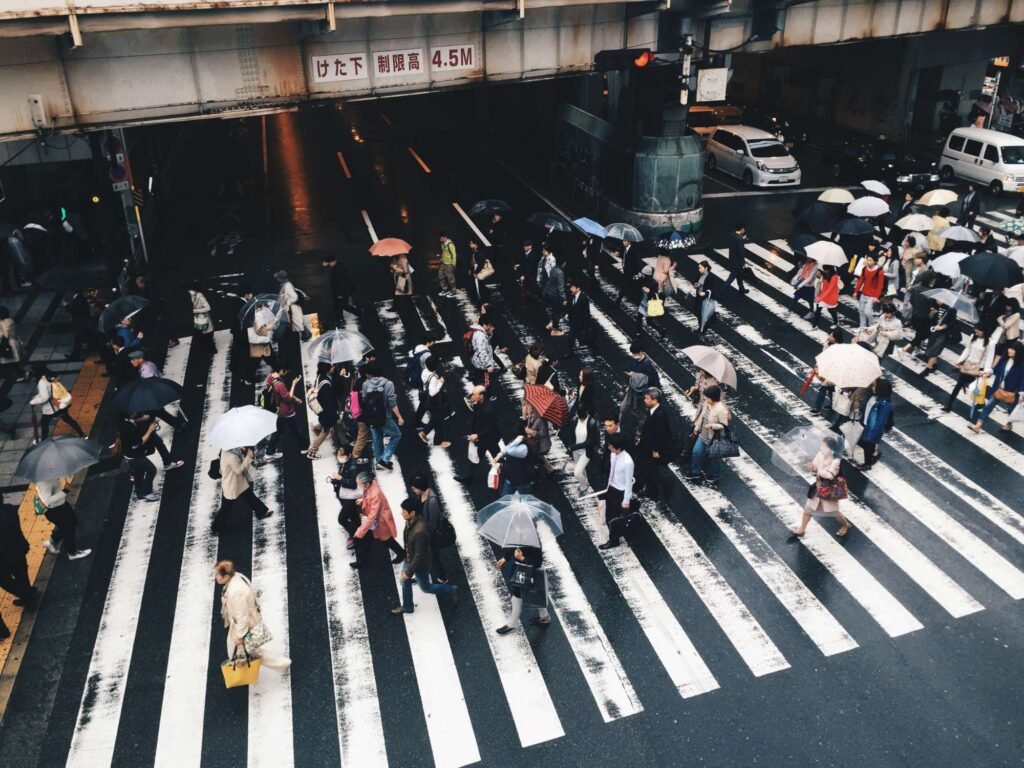 Visit some of Osaka's Best Museums
Osaka is home to some of the best museums in the country that are worth your attention not only when it rains. For this article I picked some of my favourites with interactive exhibits and interesting displays.
Museum of Housing and Living
Museum of Housing and Living is one of the finest museums in Osaka. It will take you on a journey back in time into the Edo Period. The main exhibits are constructed as a townscape in full scale, so you can wander around the streets and peek inside the houses. There's even a kimono rental for you to enjoy the atmosphere of this place fully! Visitors can also learn about Osaka's development via interactive exhibits or cultural events that the museum regularly hosts within its grounds.
For more detailed information about the Museum of Housing and Living, visit our article dedicated to solely to this museum here.
Opening hours and Entrance fees
Opening hours to the museum are daily from 10:00 am until 4:30 pm (museum is closed on Tuesdays). The admission fee is 600 yen per adult, children can come in for free, and college and high school students pay 300 yen.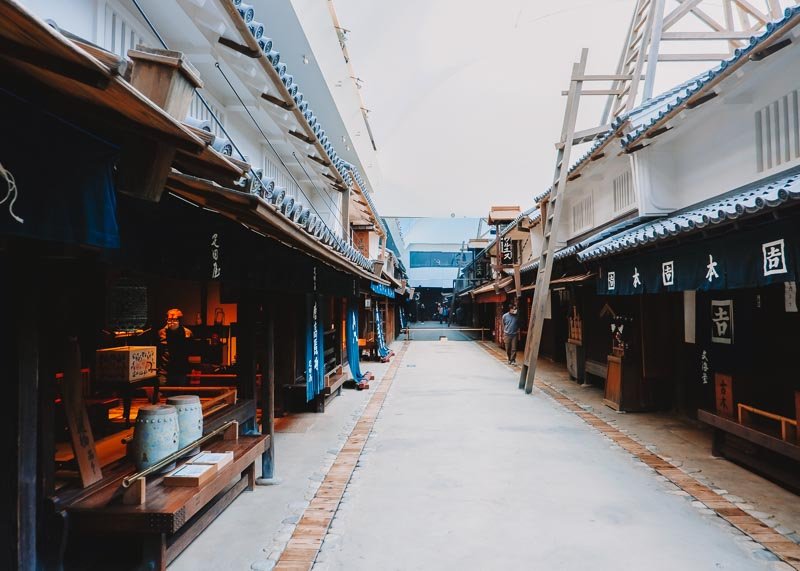 Osaka Museum of History
Osaka Museum of History is very visually oriented with several large models dominating the exhibition halls that spread over four floors. It is a contemporary museum portraying Japanese history since the ancient times to the present day. The museum opened for the first time in 2003 and since then it enjoys great popularity, not only for its exhibits, but also because it offers great views at Osaka Castle.
You can read more Osaka Museum of History here.
Opening hours and Entrance fees
Osaka Museum of History opening hours are daily from 9:30 am until 5:00 pm. Same as with the Museum of Housing and Living, it is closed on Tuesdays.
Entrance fee for adults is 600 yen, high school and university students pay 400 yen, and children can enter for free.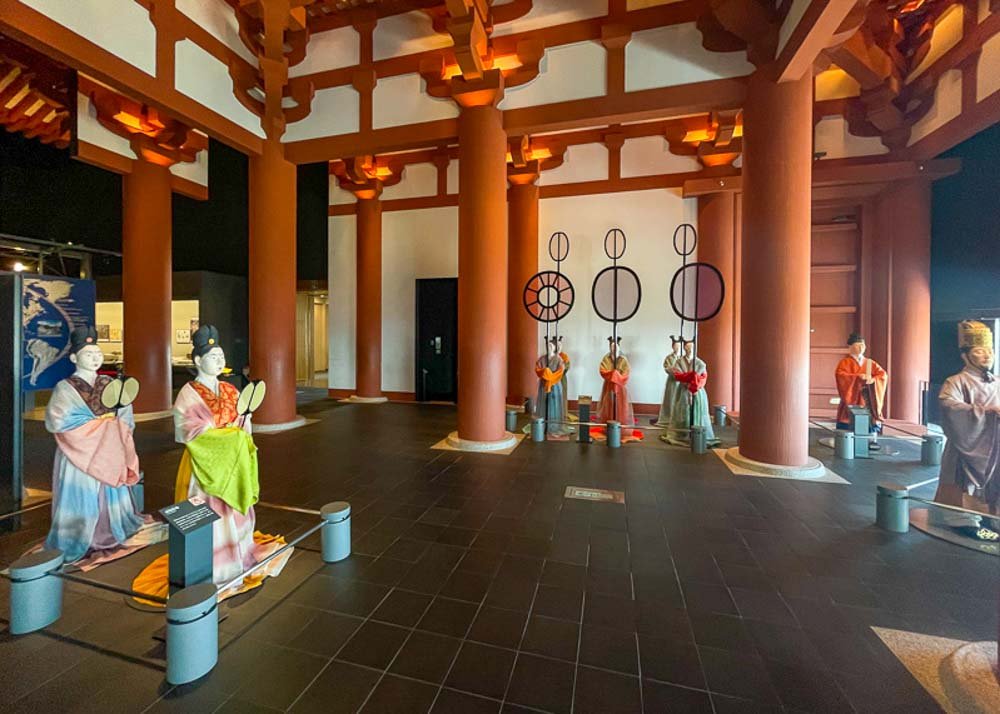 Cup Noodles Museum
Who wouldn't try at least once in their life famous cup noodles? Did you know that the very first instant ramen was made by a Japanese inventor Momofuku Ando in Ikeda, a small town near Osaka? At the place of his former house, there's a museum dedicated solely to cup noodles and other inventions of Mr. Ando. You can not only learn about how they were made for the first time, but you will also find out more about the extraordinary life of Momofuku Ando, who was quite an inspirational person. As a cherry on top, you can make your own personalized cup noodles as well.
For more ideas what to do in Ikeda and what to expect from your visit to this cheerful museum, check out our article about Cup Noodles Museum here.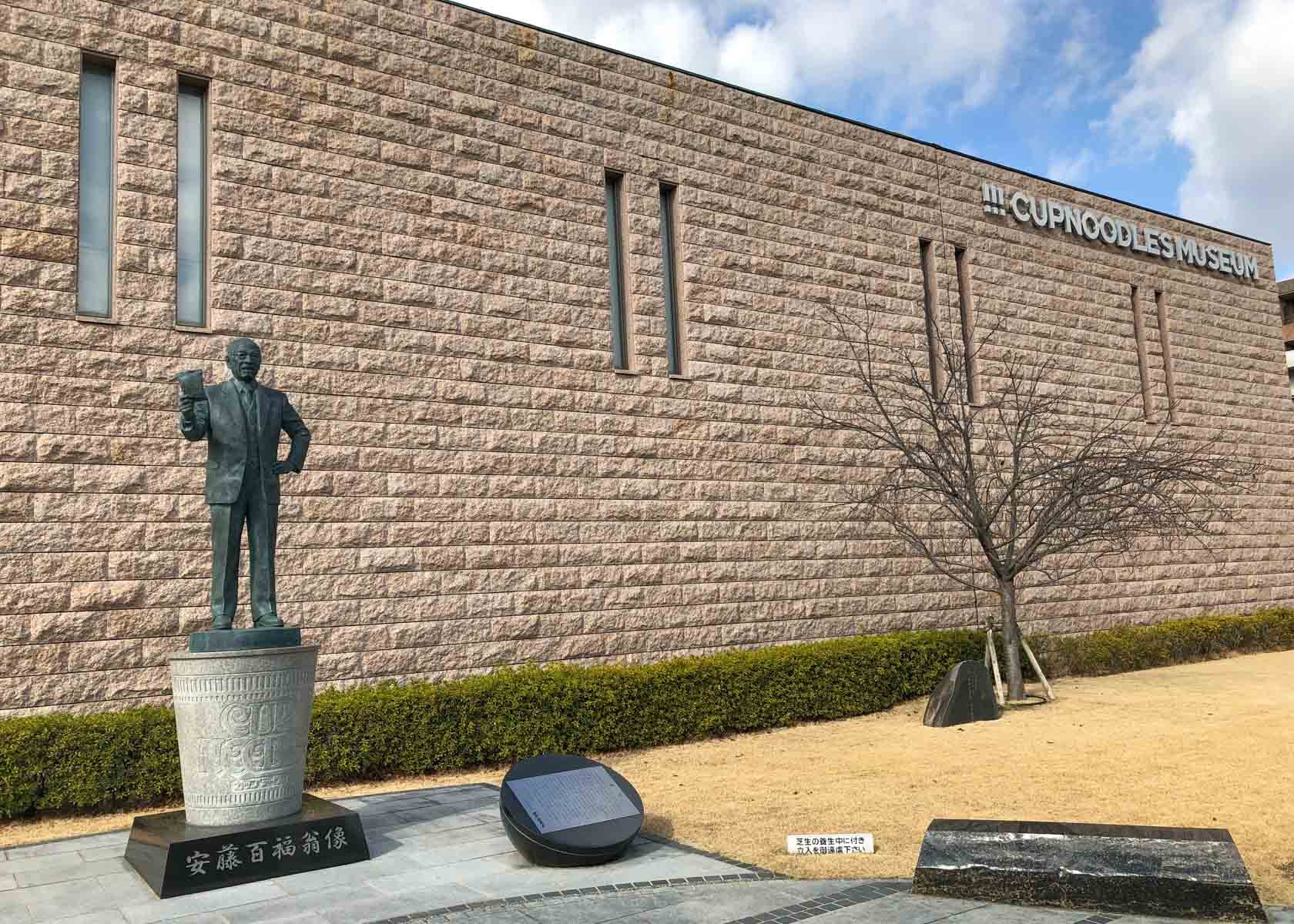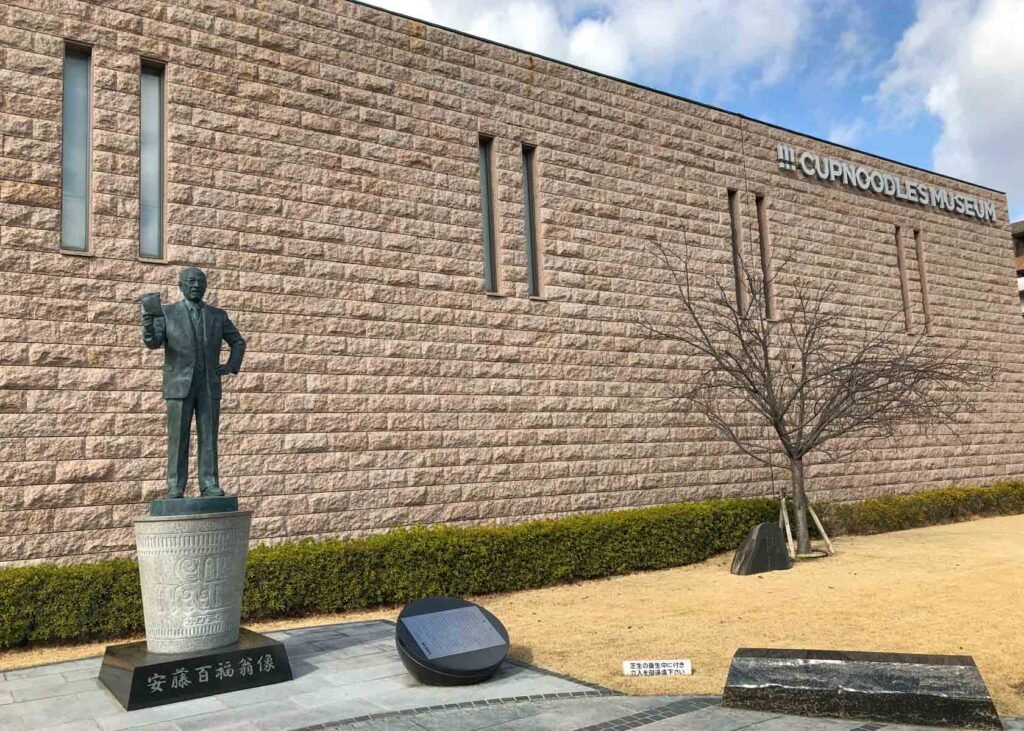 Getting to Ikeda
To get to Ikeda, you need to take the Takarazuka line from Osaka-Umeda station. Once in Ikeda, you can also visit the Ikeda castle, Kyuan-ji temple, zoo or botanical garden. The Cup Noodle Museum is really fun with many interactive exhibitions so it's definitely worth visiting.
Opening hours and Entrance fees
The Cup Noodle Museum is open daily from 9:30 am to 4:30 pm (it is closed on Tuesdays).Admission is free of charge, but if you'd like to make your own cup noodles you have to pay 500 yen per cup.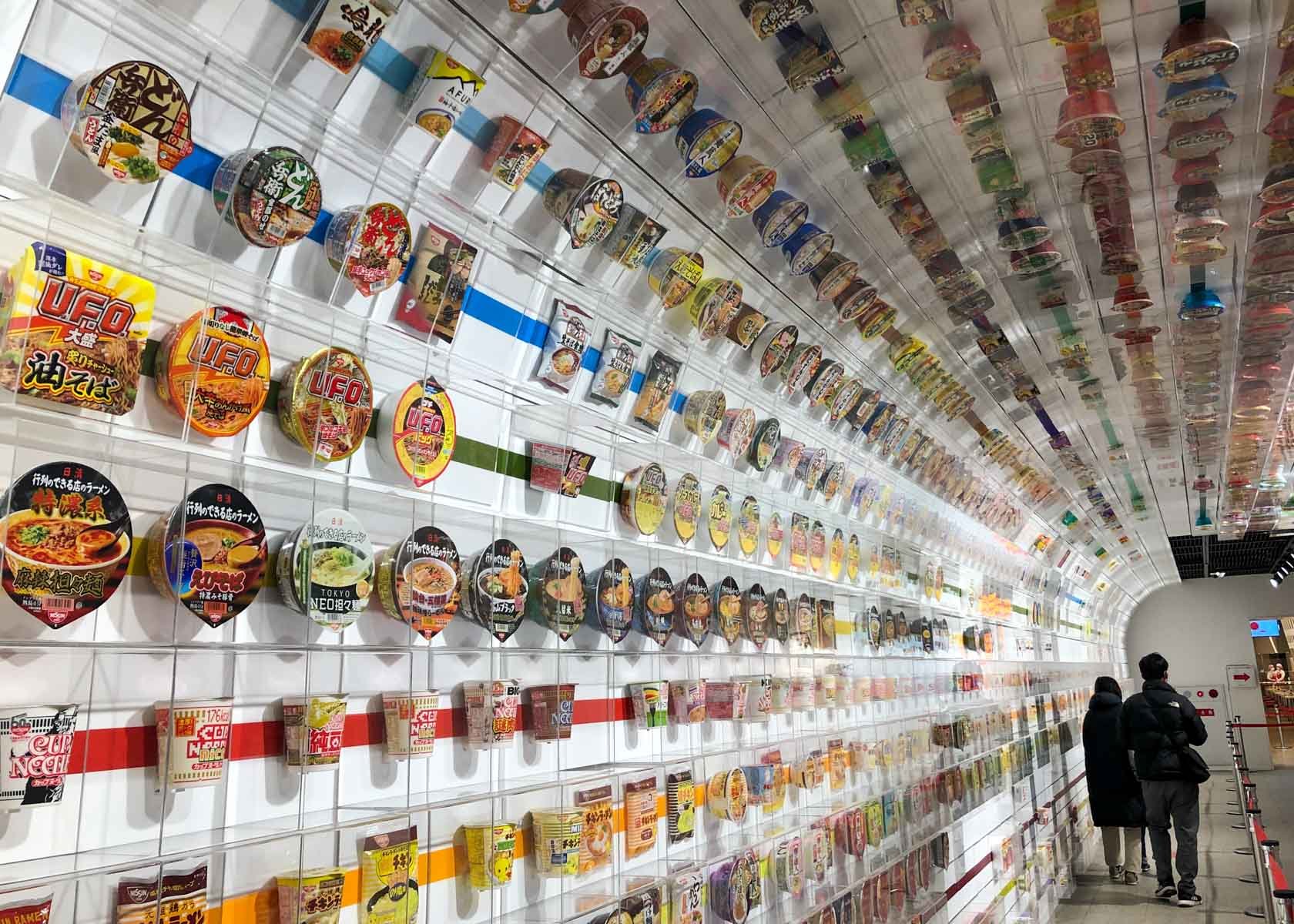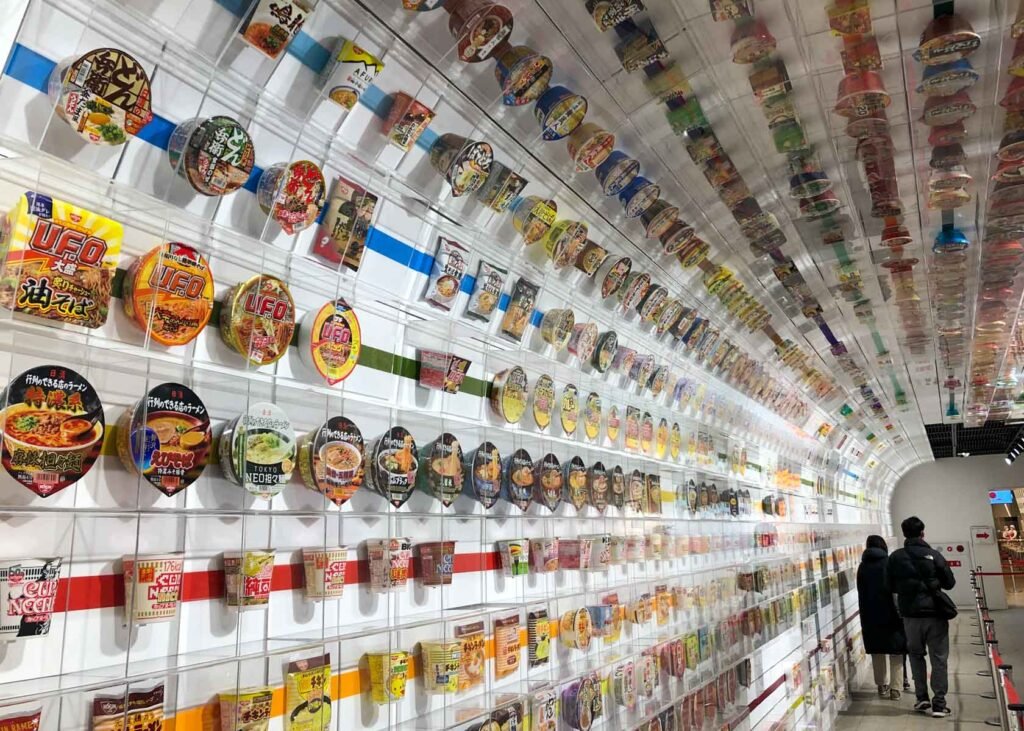 Discover Nagai Park
I realize that it may seem a bit strange, that I am sending you to a park on a rainy day but hear me out. Rainy season in June/July is also the season of blooming hydrangea, which is one of Japan's most popular flowers. Hydrangea is called ajisai in Japanese and there are more than 100 varieties of this gorgeous flower. The first written mentions of hydrangea in Japan come from the 8th century and this season is celebrated with the same passion as cherry blossom season.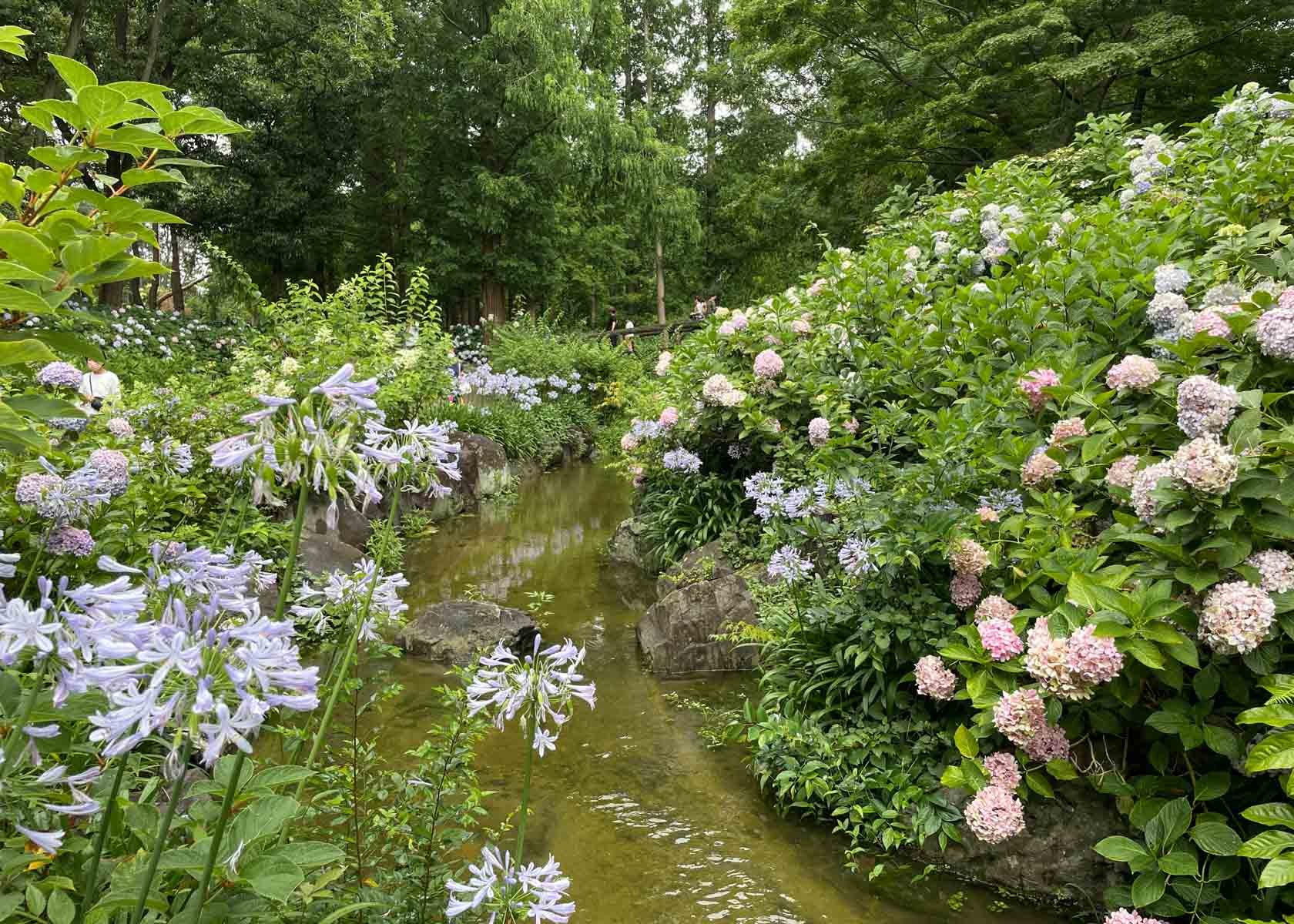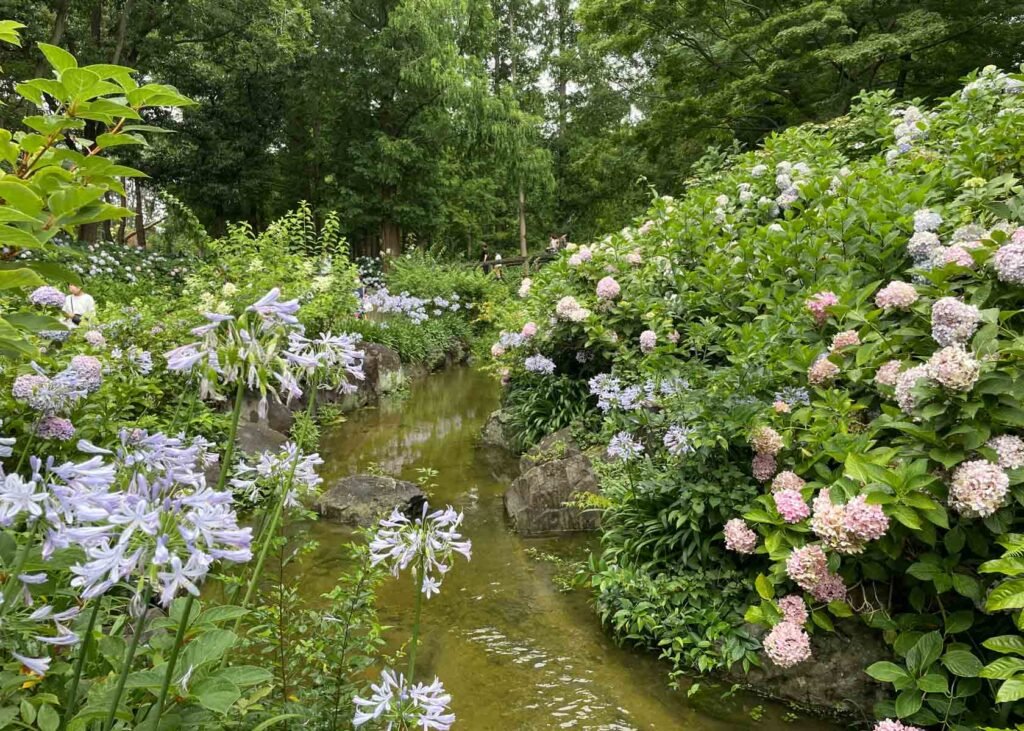 Hydrangea Garden in Nagai Park
In Nagai Park, there's a large hydrangea garden with more 10,000 flowers. You can walk among the bushes that create many picture-perfect coves. Because it is further from the city centre, it is usually not too crowded.
Opening hours and entrance fees
The hydrangea garden is within the Botanical Garden inside Nagai Park. The entrance fee is 200 yen per person and it's open from Tuesday to Sunday from 9:30 am to 5 pm (on Mondays, the gardens are closed, however, the park is open).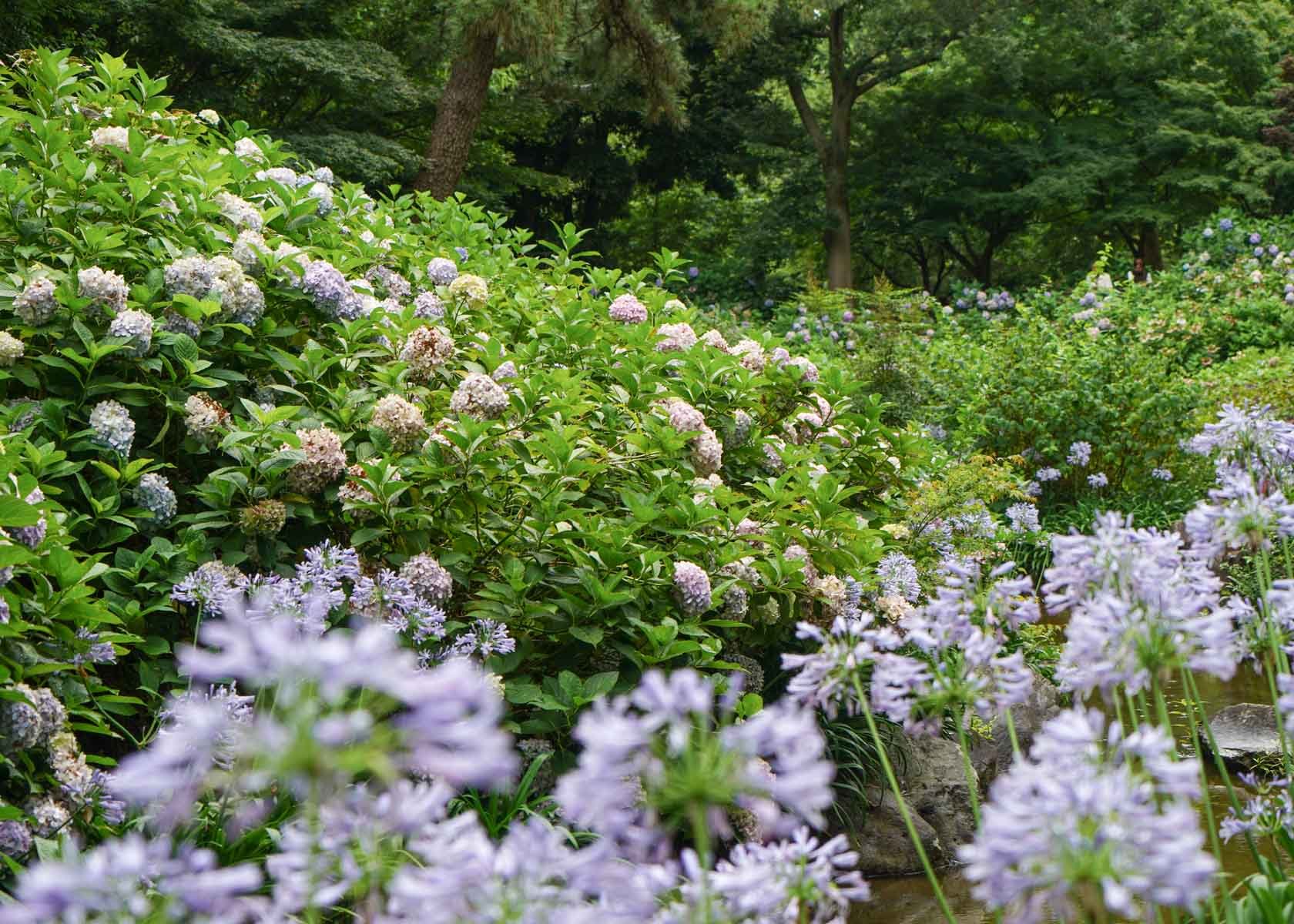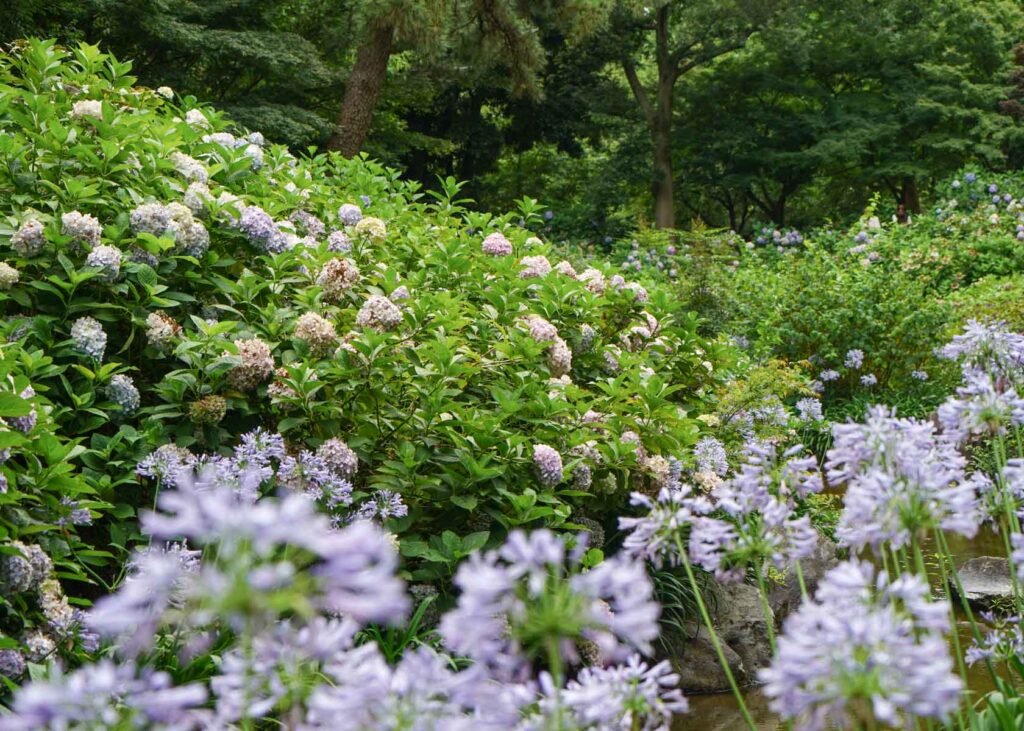 Osaka Museum of Natural History
Besides the Hydrangea Garden, Nagai Park is hiding one more gem. Osaka Museum of Natural History is located right at the entrance to the gardens. Its exhibitions focus mainly on how nature has changed over the centuries. The museum has also a great collection of archaeological finds from Japan and its palaeontology department features several dinosaur skeletons.
Opening hours and entrance fees
The admission fee to the museum is 300 yen and the opening hours are same as the Botanical Garden – from Tuesday to Sunday from 9:30 am to 5 pm.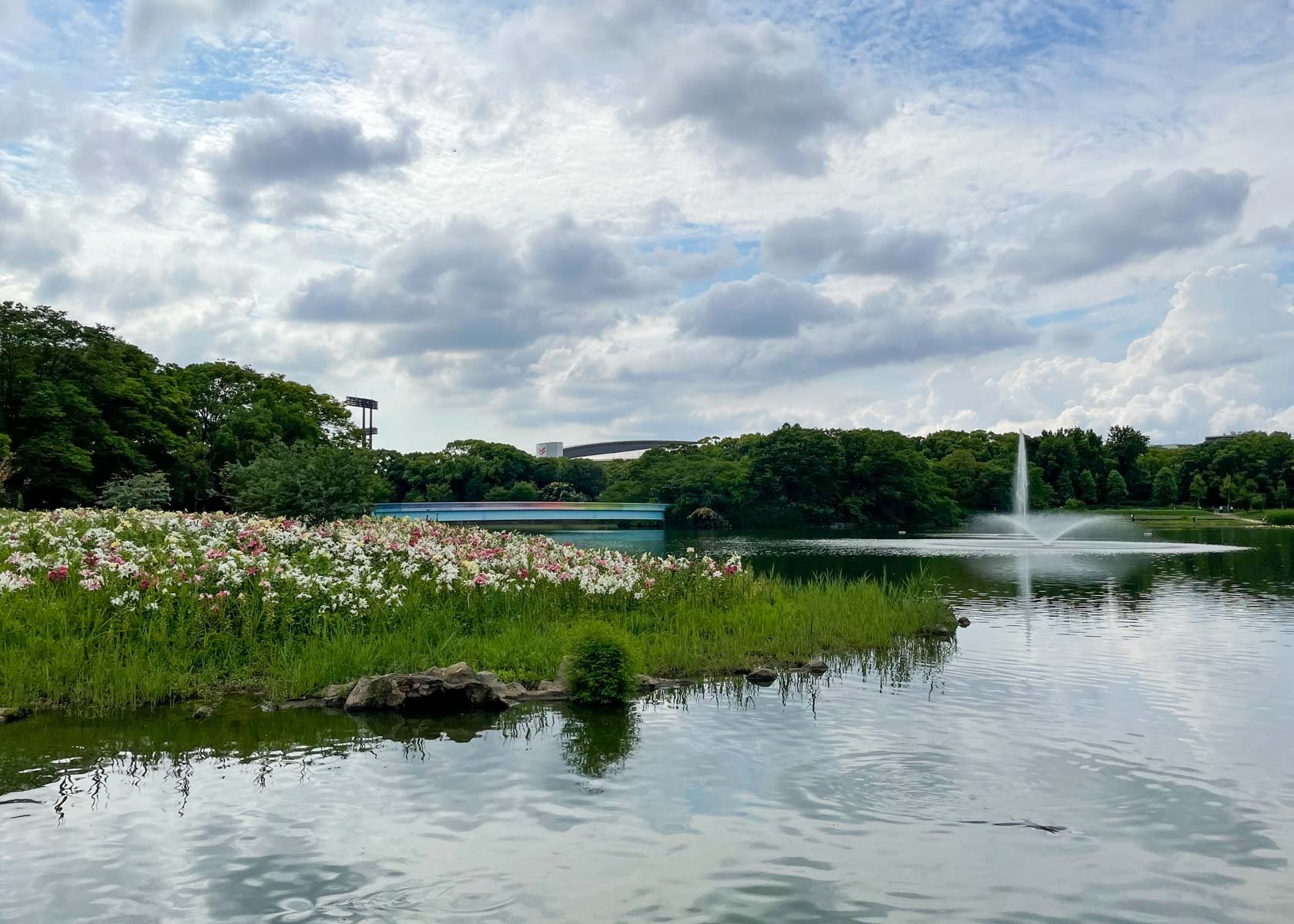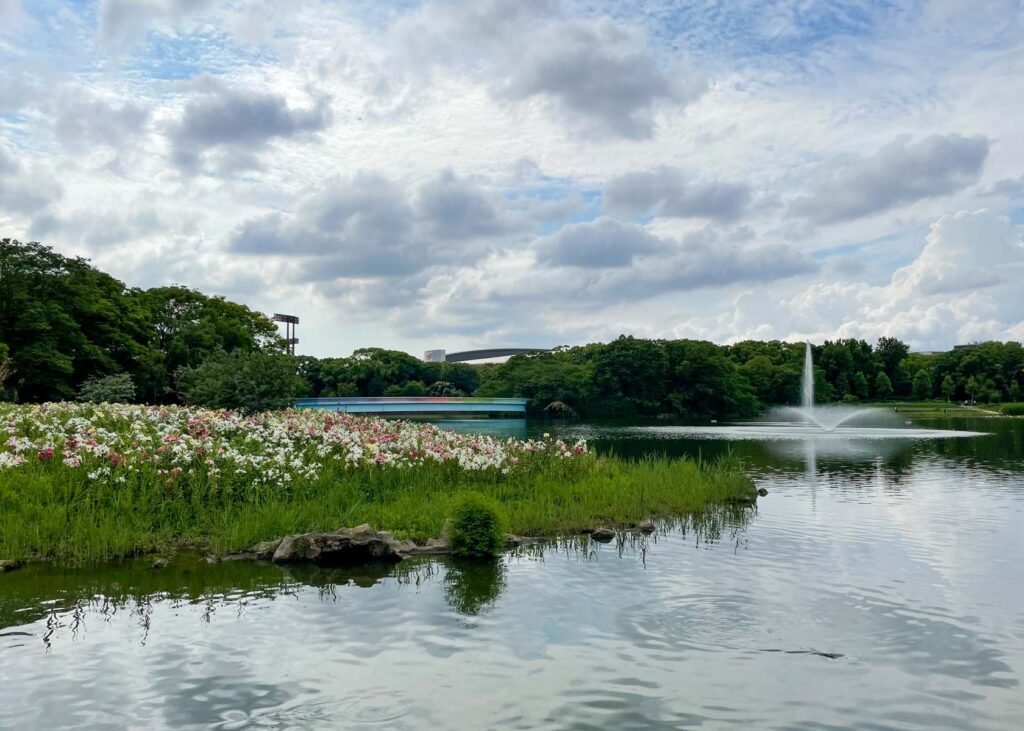 Admire underwater life in Kaiyukan Aquarium
Kaiyukan is the perfect place where you can hide from rain for several hours. The aquarium is located in the Osaka Bay in Tempozan Harbor Village and it is one of the largest aquariums in the world (and possibly the largest in Asia). Massive water tanks introduce you the marine life of Pacific Rim. The largest one, in the centre of the aquarium, goes through several floors, and as you descend down you can admire marine animals living in different depths (including whale sharks). Kaiyukan is truly one-of-a-kind aquarium and one of the top tourist attractions in Osaka.
Tempozan Harbor Village also hides several attractions under the roof, for example Legoland Discovery Centre, Giant Ferris Wheel, or food theme park Naniwa Kuishinbo Yokocho, just to name a few.
Opening hours and entrance fees
Kaiyukan is open every day from 10 am to 7 pm, with the last admission one hour before closing time. The admission fee is 2400 yen.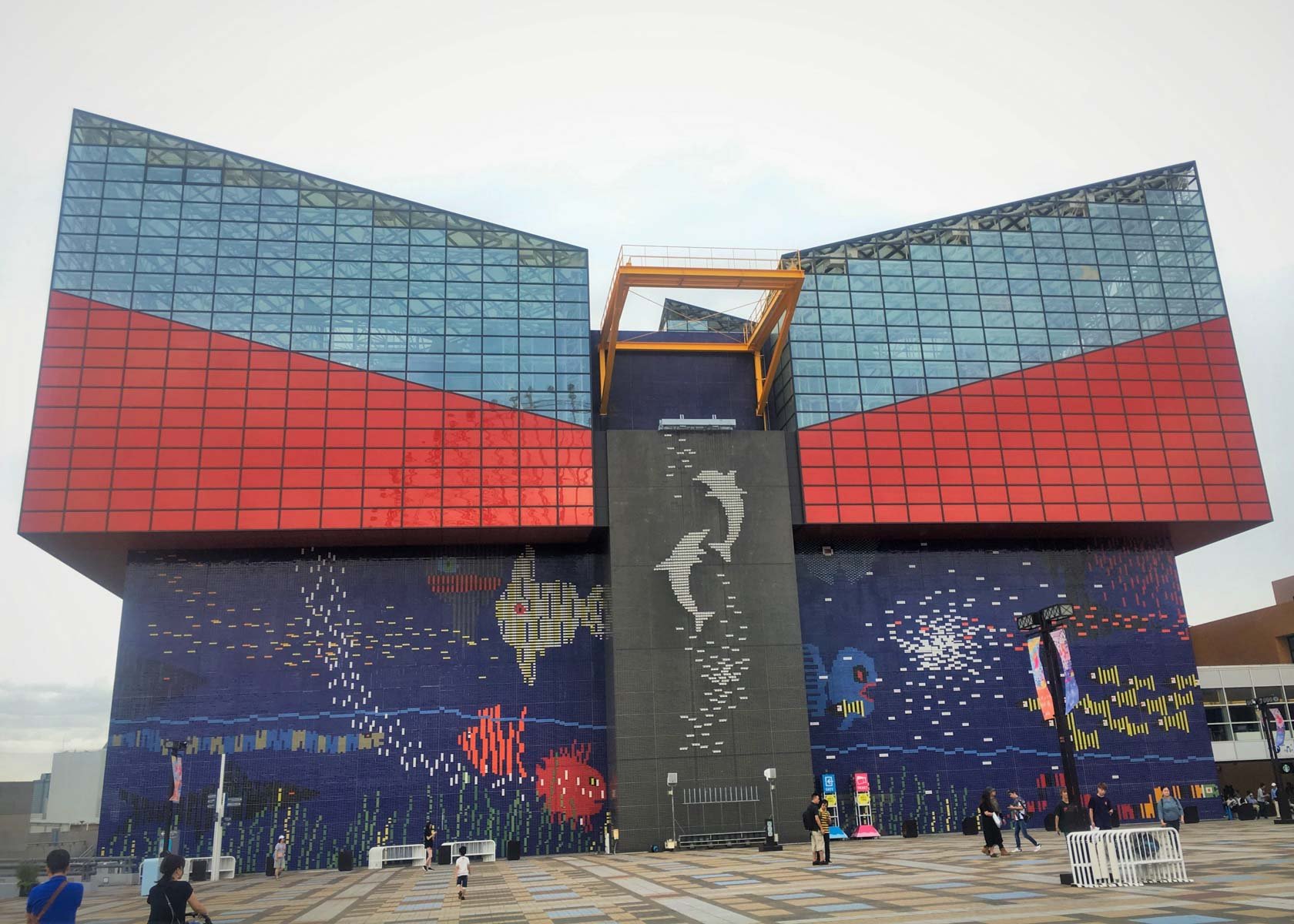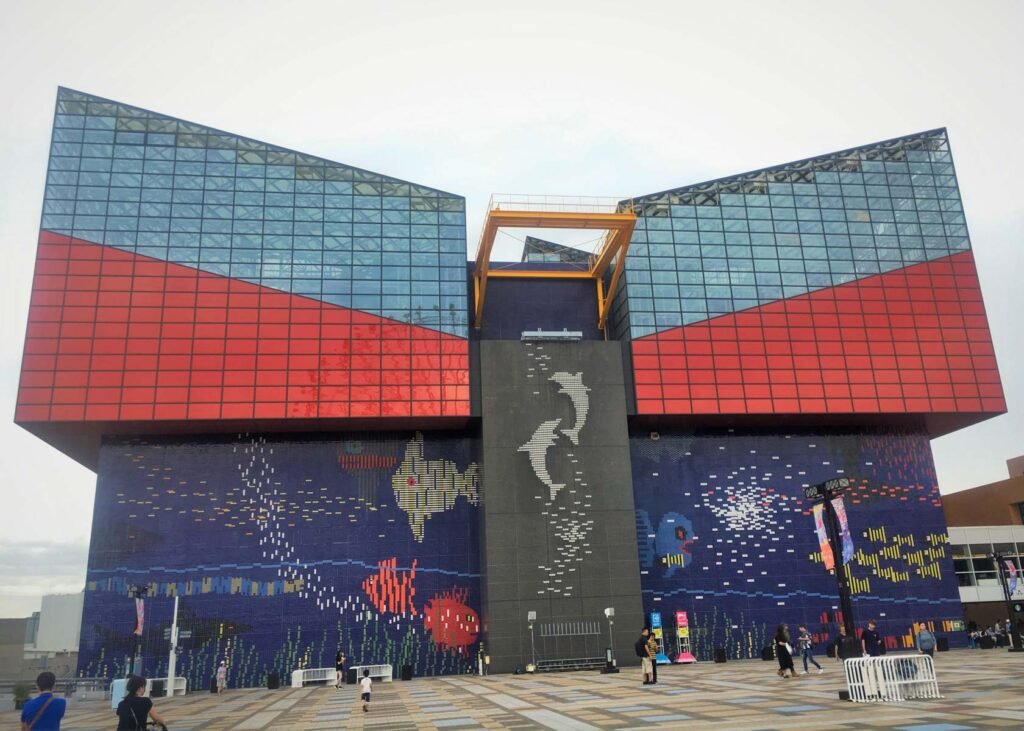 Stroll around Shopping Arcades
Shotengai, or covered shopping arcades, are more popular than classic shopping centres among locals. Besides cafés, restaurants, fashion shops, bookstores and souvenirs, they also offer you a unique insight into the hustle and bustle of the daily life of Japanese business owners. There are several great shopping arcades in Osaka that spread through kilometres.
Shotengai in Osaka
Tenjinbashi Suji claims to be the longest shotengai in Japan, stretching out to multiple kilometres and neighbourhoods. The beginning of this shotengai is right next to the Museum of Housing and Living. You can find more shopping arcades near the tourist hub Dotombori. They are called Ebisu-bashi Suji and Shinsaibashi Suji and they are partially market, partially shopping centre covered with glass roof to let the natural light in.
Since the ancient times, Osaka has always been the city of merchants. That's why, shopping here is a whole new exciting experience. Besides shotengai, there are many modern shopping malls. Check out our guide to shopping in Osaka so you know what and where to buy.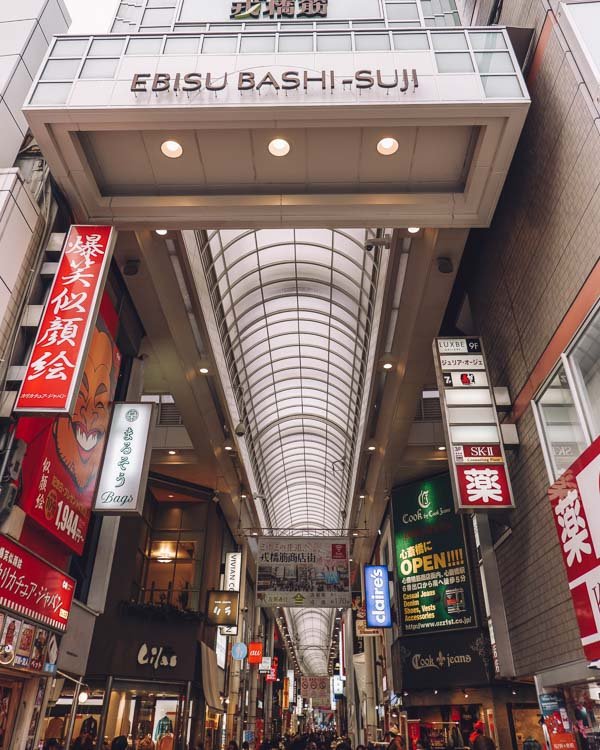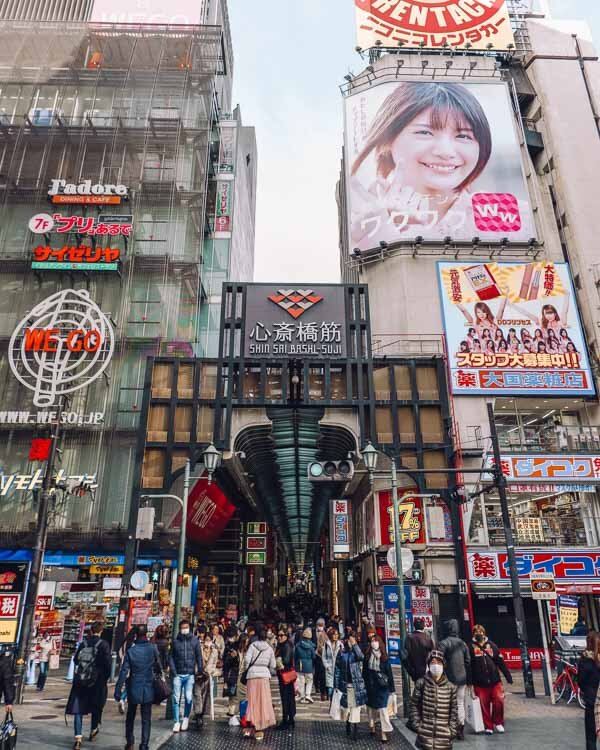 Bar hopping in Misono Building
Misono building, or Misono Biru, was built in 1956 as a multipurpose commercial complex and the symbol of high life. There was a concert hall, cabarets, spas and luxurious hotel inside. Throughout the years Misono was always crowded night by night, however in the 90ties its popularity began to drop. To attract the patrons back, the concert hall was rebuilt and a new floor was added to the building. Today the second floor is full of small eccentric bars and pubs, some of them as small as only five seaters. They have all different themes and they represent the true nature of their owners.
As the rent in Osaka is quite high, this type of bars wouldn't survive in the streets. However, Misono charges less so they can welcome locals and tourists every night. This building is truly unusual and it's not far from Namba station. First thing you'll notice is an artificial waterfall and a spiralling staircase that will lead you to the second floor with its typical quirky and little bit suspicious vibe. If rain catches you in the evening, this is the place to go to experience perfect bar hopping!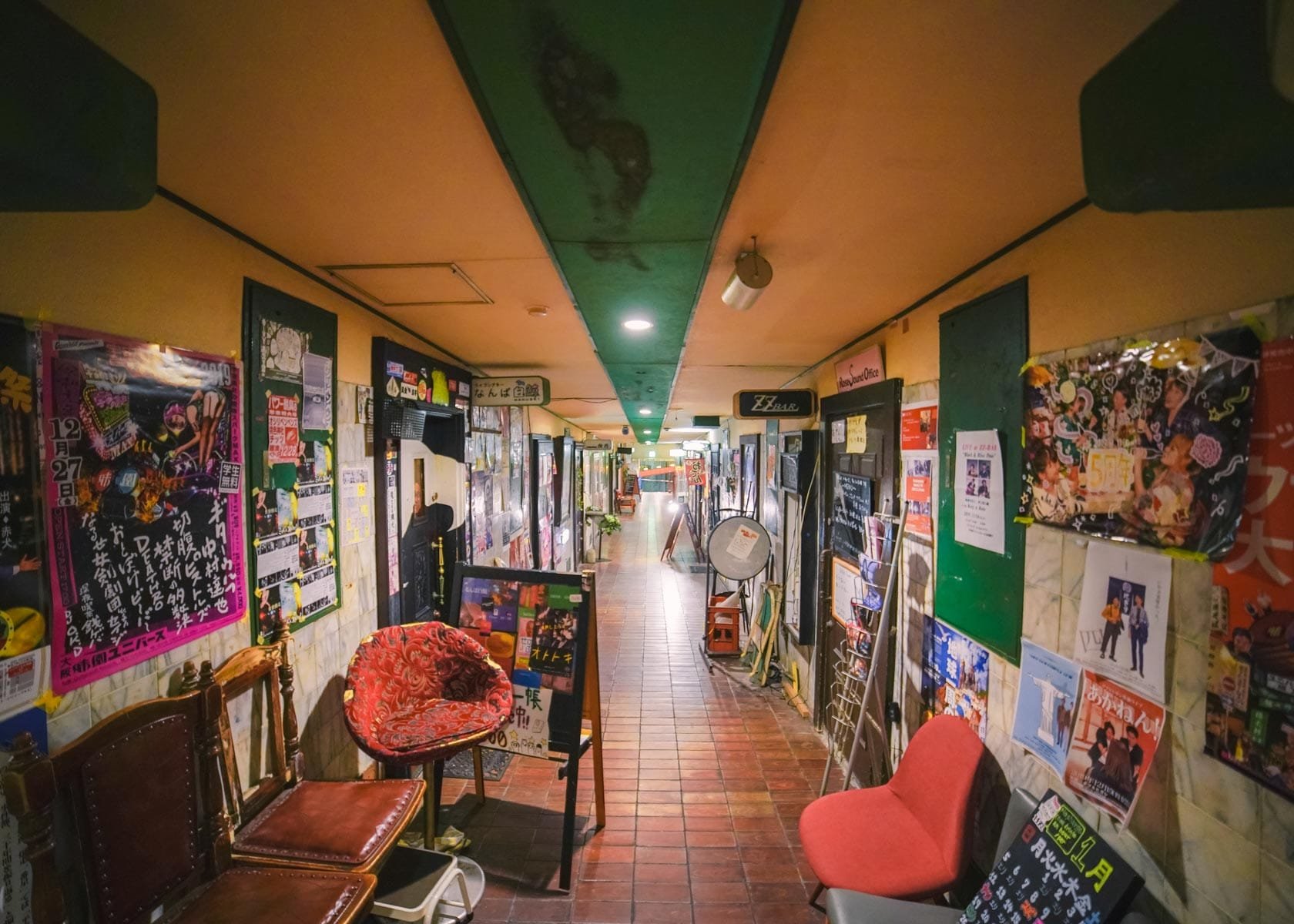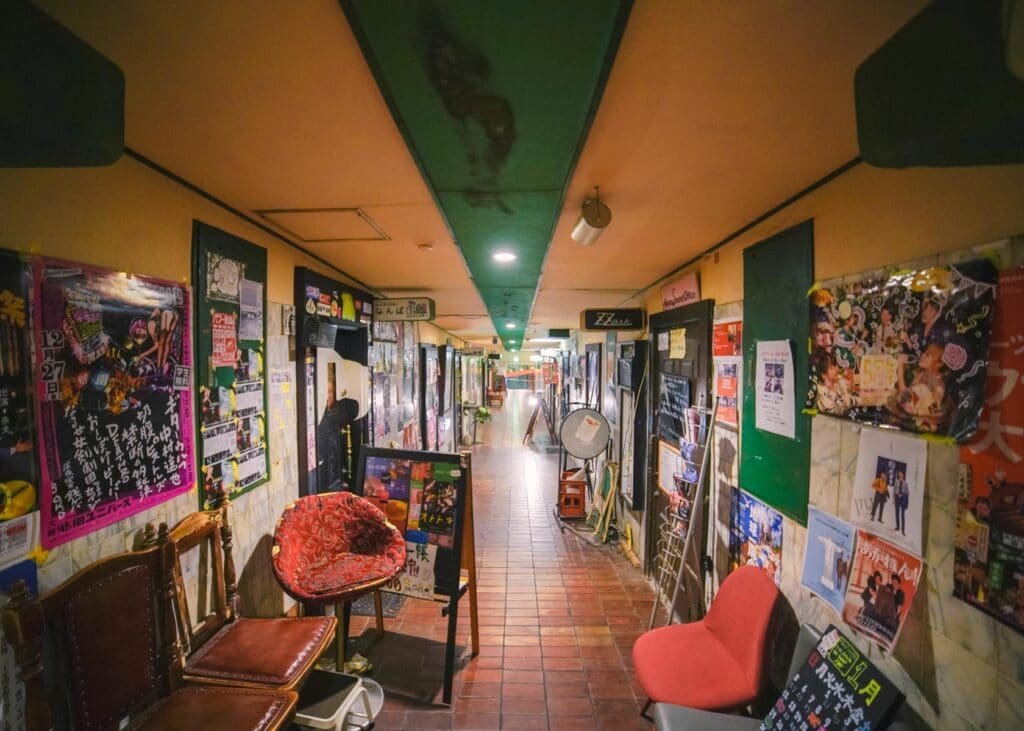 Kuromon Ichiba Market
Osaka is called the Nation's Kitchen because of its exquisite cuisine. And what does every good kitchen need? A pantry! Kuromon Market, or Kuromon Ichiba is really like Osaka's pantry where you can find not only fresh fish, seafood, fruit and vegetables, but also souvenirs and kitchen utensils. The first mentions about Kuromon market date all the way back to the Edo period. And even though many chefs and restaurant owners come here to buy fresh produce in large quantities, most of the stalls sell also smaller portions to be eaten at the spot.
It is a very lively, atmospheric place, covered entirely under the roof so it is a perfect spot to hang out on a rainy day, while eating all the traditional dishes from Osaka, such as Takoyaki. The best time to arrive is in the morning or right before lunch so the stalls haven't sold out yet.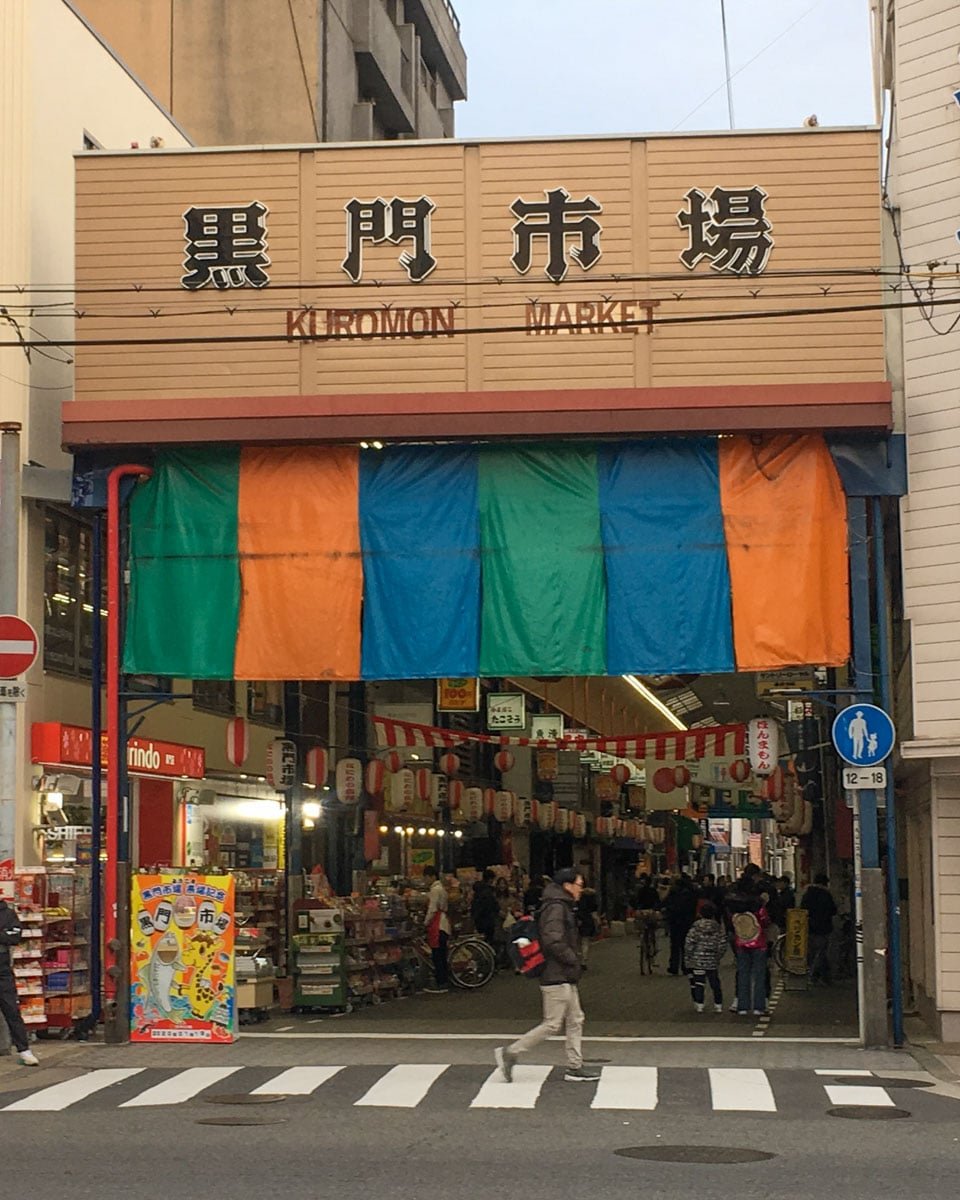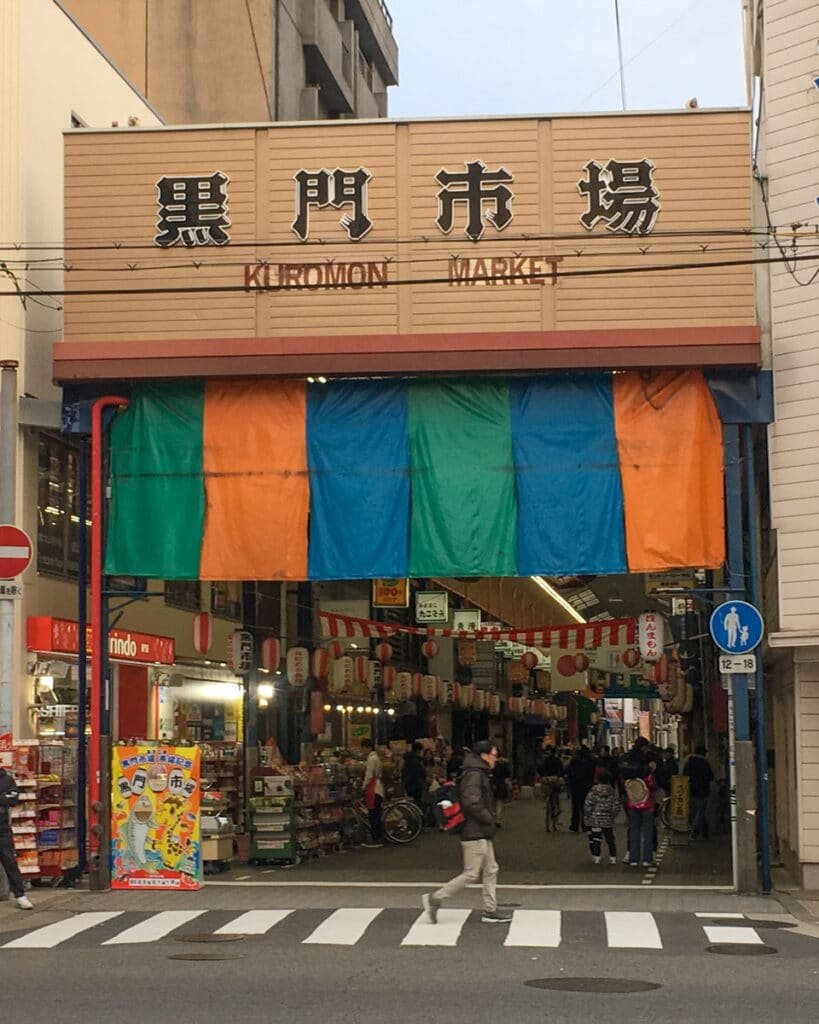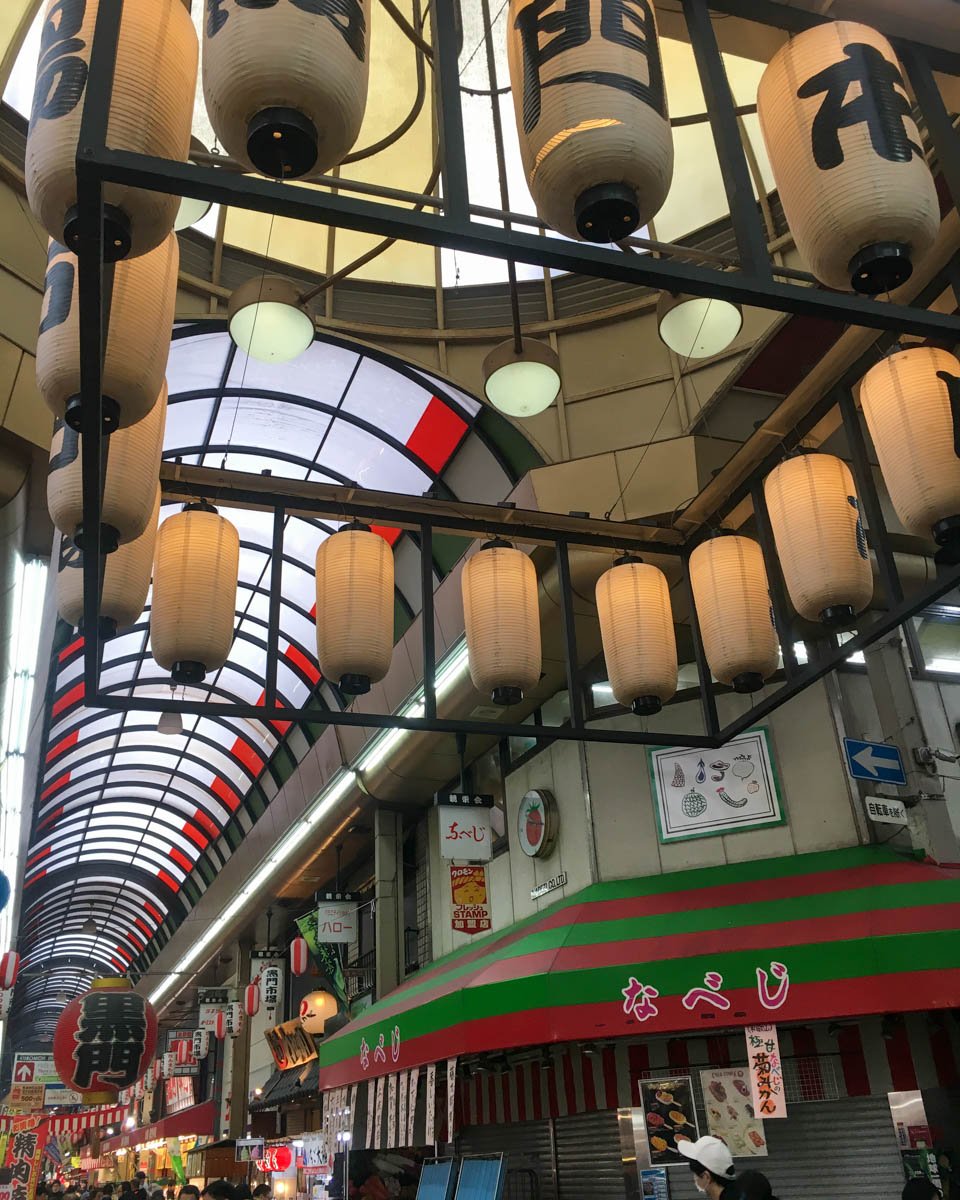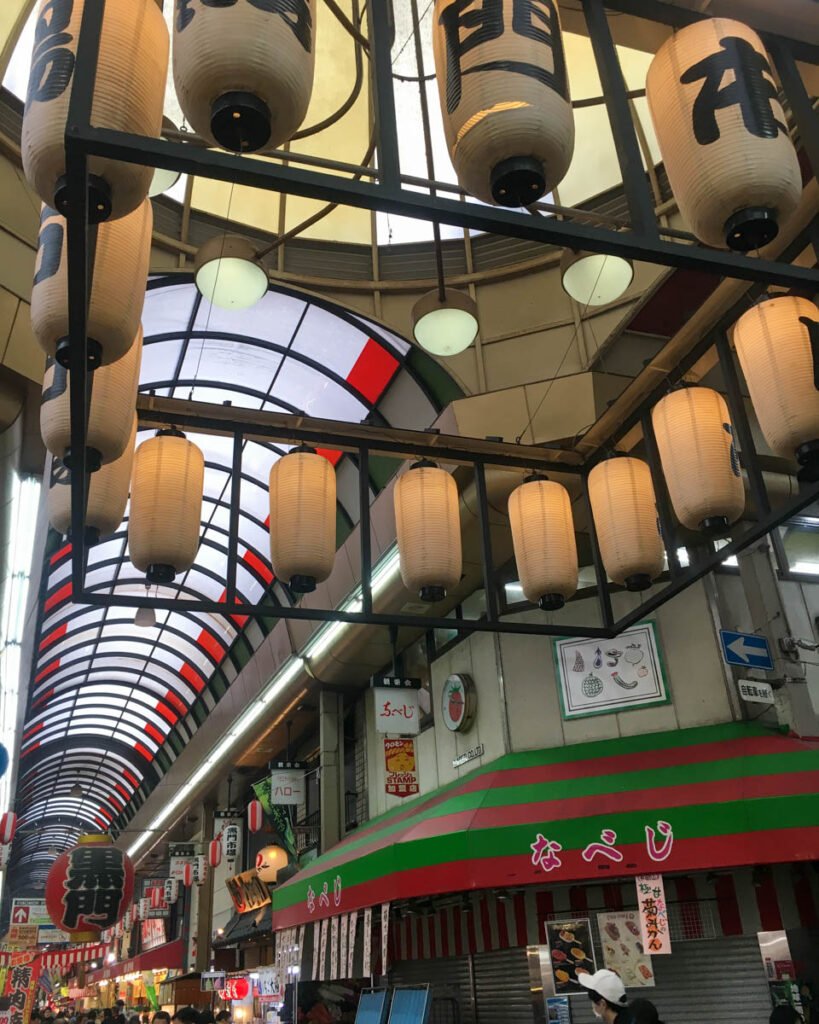 Spa World
Japan is known for its hot springs – onsens. Spa World, near suburb Shinsekai, took the simple bathing in onsens to another level. This massive hot spring theme park spreads through several floors and each level is dedicated to a different theme. You can find here Atlantis, Italian grottoes, Finnish saunas, traditional Japanese bathhouses or Persian baths (among others). There's also a gym, a couple of restaurants, kids' area, hotel and a large swimming pool. You can easily spend here a whole day and you won't even remember that it's raining outside.
Things to keep in mind before visiting Spa World
In general, onsens have strict no tattoo policy and Spa World is not an exception. If you have tattoos that you are unable to cover with a band aid, I am afraid you won't be able to visit this facility.
Besides "no tattoos", there's also "no swimwear" policy in place. People go into onsens completely naked (that's why you can cover your tattoos only with a band aid). Spa World is divided into 2 parts – Asian and European. Every other month, one part is open only for women and the other only or men and vice versa. The general swimming pool area is open for everyone and you should wear swimwear in here.
Opening hours
Spa World has really long opening hours from 10 am to 8:45 am the next day (yes, you can be there also over-night). However, certain facilities such as saunas, can be closed during the night. Click here to see all the opening hours.
Entrance fees
The admission fee to the Spa World is the same for adults and children and it starts at 1000 yen. If you would like to stay there during late night hours, the tickets cost around 1300 yen. I say "start at" because Spa World runs certain campaigns when you can enjoy facilities for just 1000 yen, but not all the time. Sometimes the price can be a little higher but not by much.
You can buy the tickets in a vending machine at the entrance to the Spa World.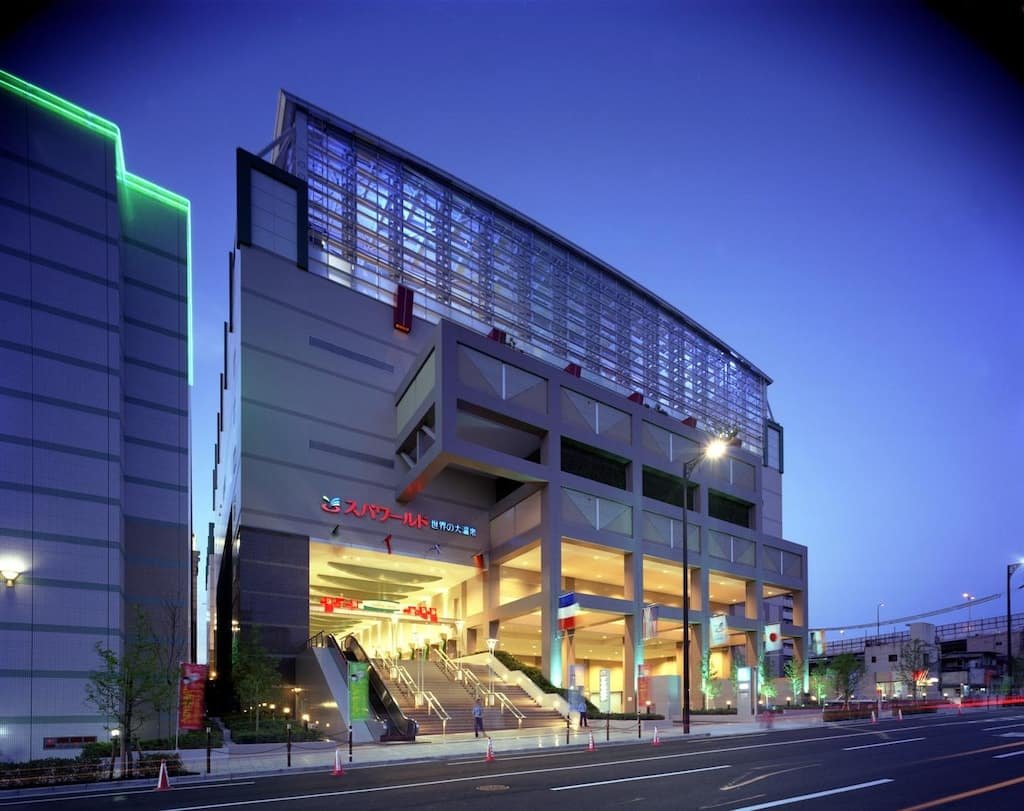 Tips For Families with Children
Kids Plaza Osaka
Kids Plaza Osaka is a unique modern museum for children, with many educational and playful exhibits emphasizing hands-on experience. Their philosophy is that "kids learn while playing, and having fun nourishes creativity and awakens new potentials to personal development." This gem of a museum will be enjoyed by kids and adults alike. There is never a shortage of activities. An interesting fact is that the Kids Town, located on the 4th and 5th floors, was designed by Friedensreich Hundertwasser, an Austrian architect and artist. The museum is fully under the roof, but if the sun comes out, there's also a great playground in Ogimachi Park just behind the Plaza.
Opening hours and Entrance fees
Kids Plaza is open daily from 9:30 am to 5 pm, however the museum is closed every 2nd and 3rd Monday of the month. You better check opening days before coming due to public holidays as well. You can do so on their official website here.
Entrance fees for adults are 1400 yen, elementary and junior high school pay 800 yen, and pre-schoolers 500 yen.
Visit an Arcade
You can't avoid arcades when in Japan and Osaka is not an exception. It's a fun way to forget the moody grey day outside and try your luck in one of many games. You can find arcades all around the city. The best one is probably Taito Station in Namba, featuring the latest selection of games with great prizes.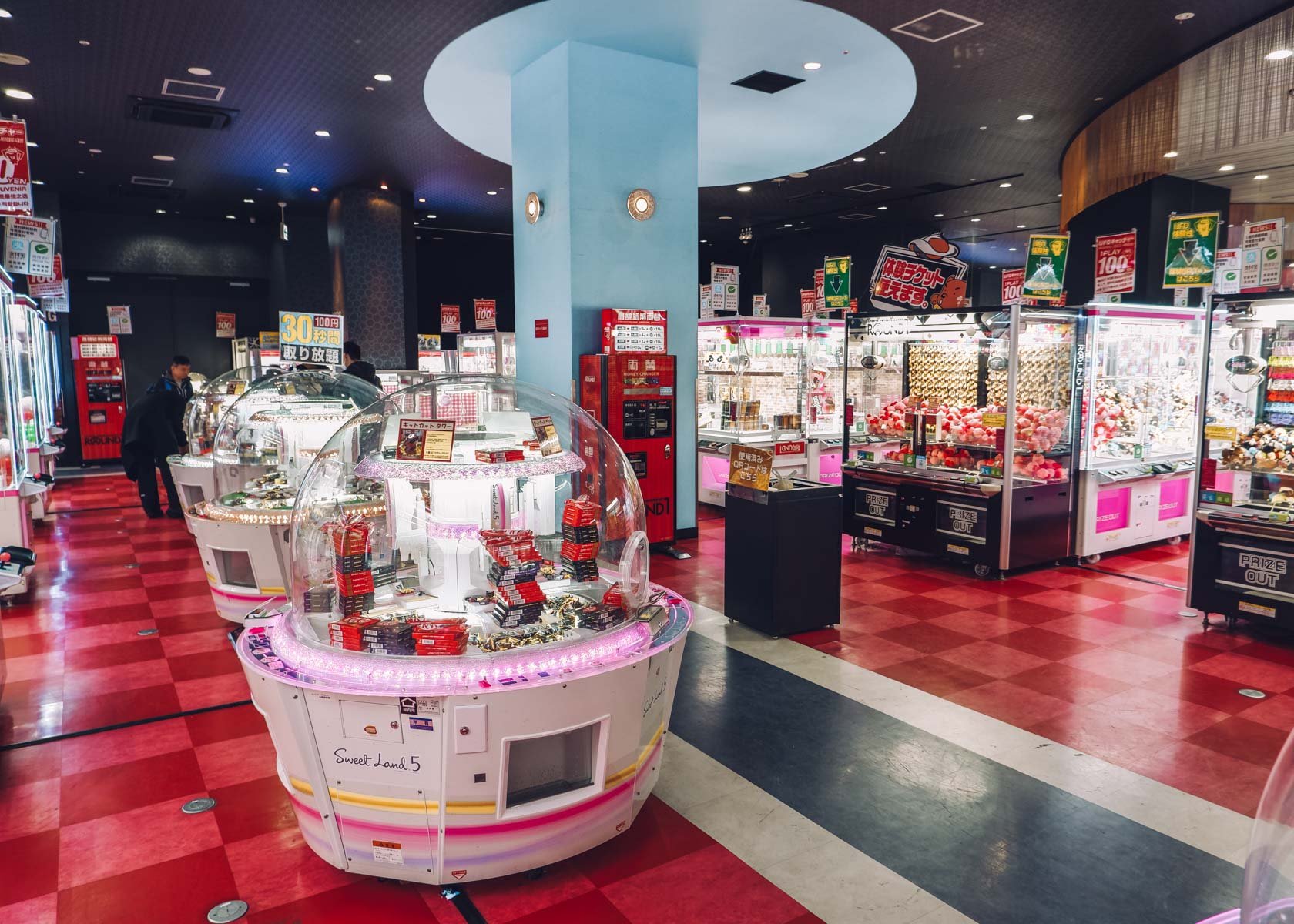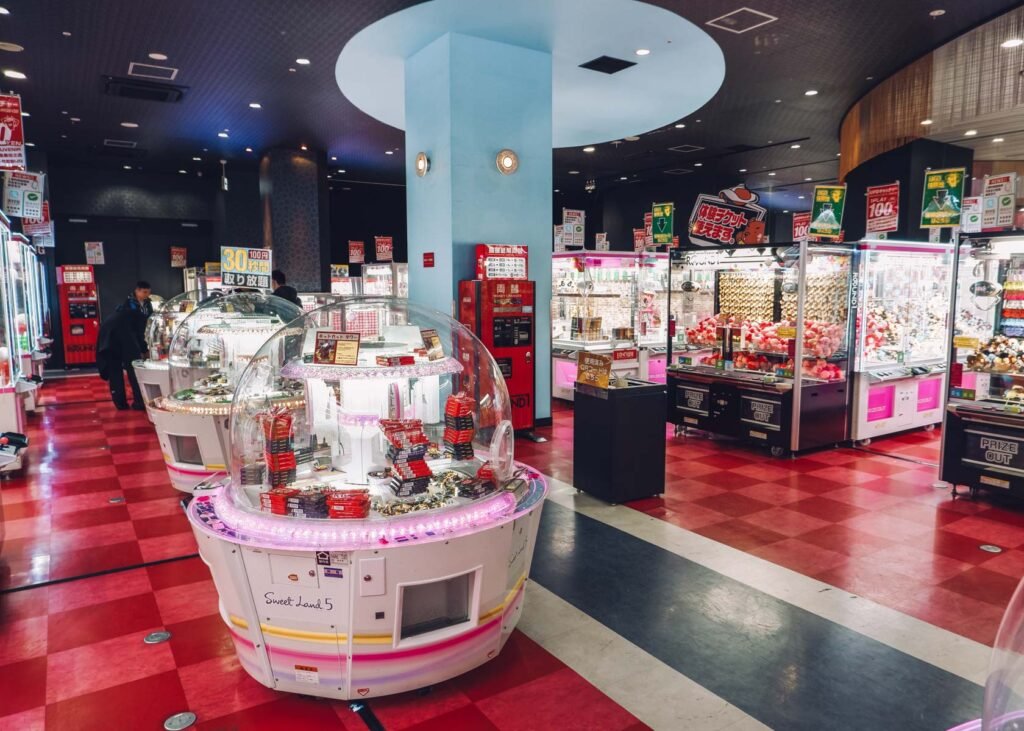 Science Museum
The Science Museum, located on the Nakanoshima Island in central Osaka, is a large educational facility spreading over four floors. The designers of the museum created it with children in mind, so most of the exhibits allow a hands-on experience. The museum has also a planetarium located in the basement. It holds several science shows throughout the day (but, unfortunately, they are only in Japanese). The planetarium is actually 7th largest planetarium in the world and recently it underwent a complete renovation.
Opening hours and Entrance fees
Science Museum is daily from 9:30 am until 5:00 pm (closed on Mondays).Entrance fees to the museum are 400 yen per adult, while elementary and junior high school students can come in for free.
Planetarium charges a separate admission fee which is 600 yen per adult, and 300 yen for elementary and junior high school students.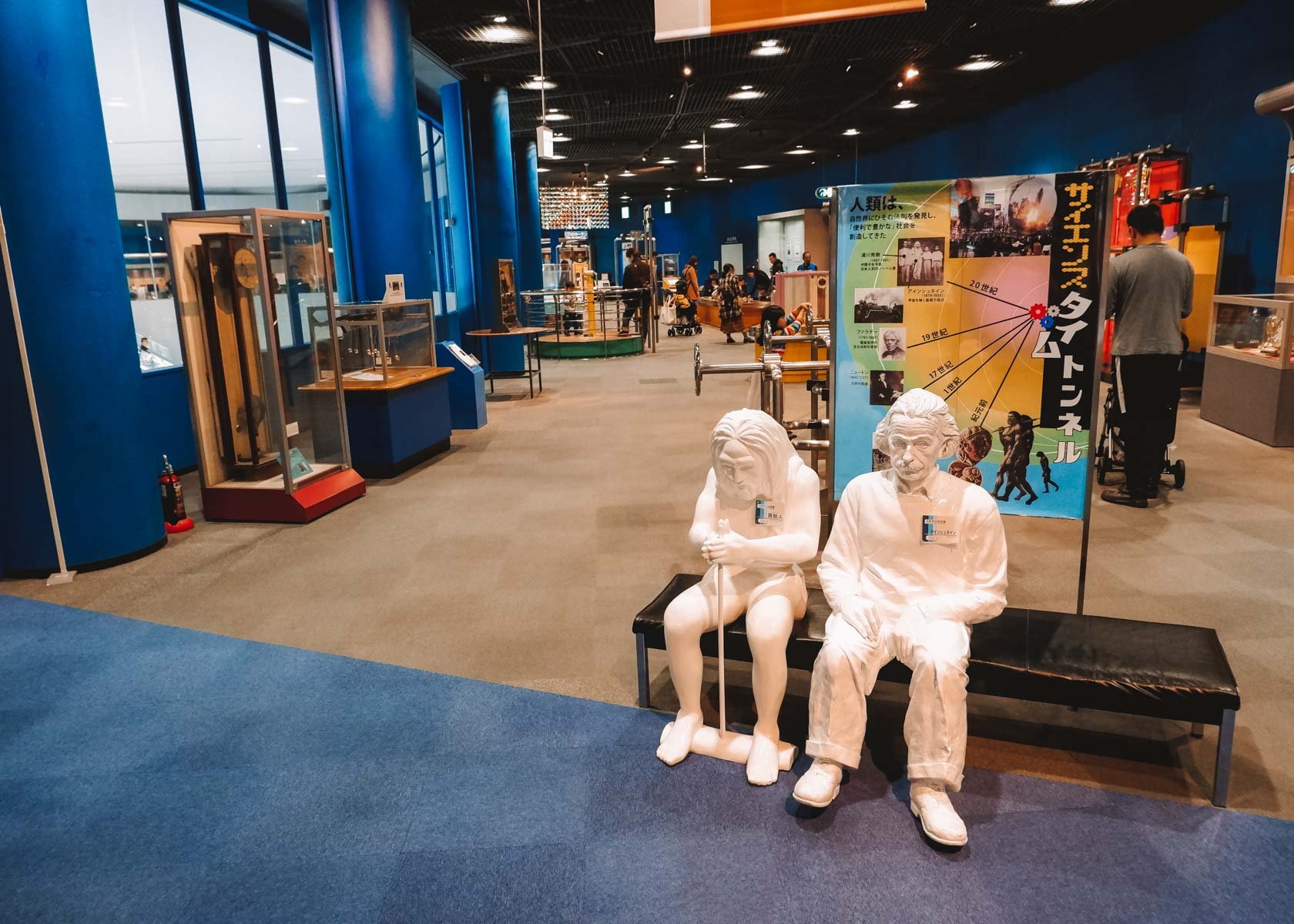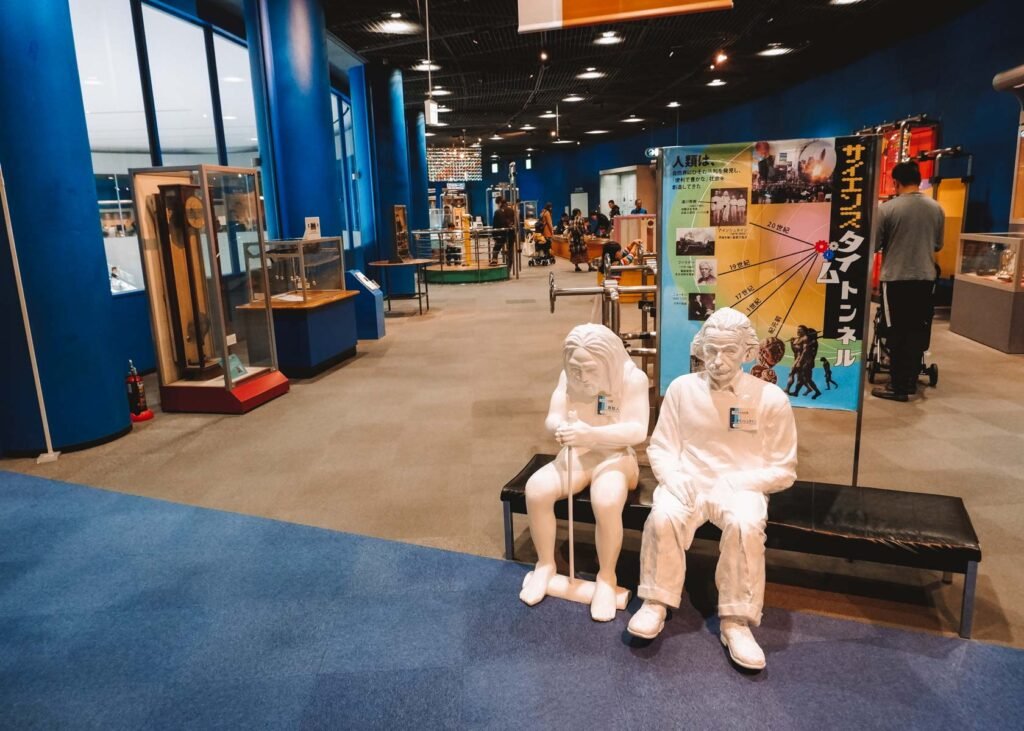 I hope you found our list of things what to do in Osaka on a rainy day inspiring. There's never a shortage of activities in this lively city!